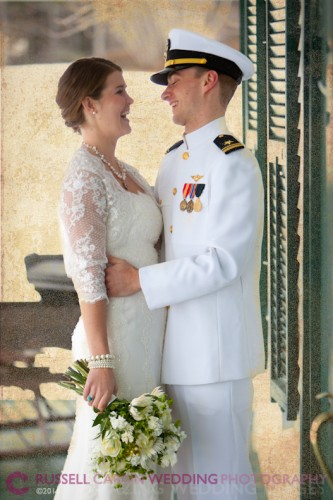 New Hampshire Wedding Photographer
I've blogged about the large number of in-sequence military weddings we've done, and while that string is ending for now, it went out with the same impact as all our recent military weddings came in on and sustained.  Like all of our weddings, we just love capturing the splendor and elegance (and always fun!) of military weddings, their close-knit friends and families, and the formalities that often accompany these great times.
On the heels of the "April Fools Day" Northeast "blizzard" of 2011, with only modest amounts of precipitation in the New Hampshire Lakes Region and White Mountain foothills, our dual-U.S.Navy pilot couple Kate and Kevin enjoyed a most wonderful country wedding on April 2, 2011.
The Brass Heart Inn in Chicorua NH was the setting for the reception, fitting with the couple's love of (and Kevin's growing up in) the area.  By the way, the air temperature while we took the shots at the bridge near Chicorua Lake with Mt. Chicorua in the background, was, well, let's just say, "breezy and crisp".
A wonderful wedding, and we will be featuring our FUSIONphotography (our making of the day into a ~6 minute "cinema short" using HD video, audio, and still images!) on this wedding in a few weeks as well.
Enjoy these New Hampshire wedding  photographer's-pick-favorites!  Photographs by Russell Caron with second shooter Patricia Takacs.  A set of 100 favorites is available here.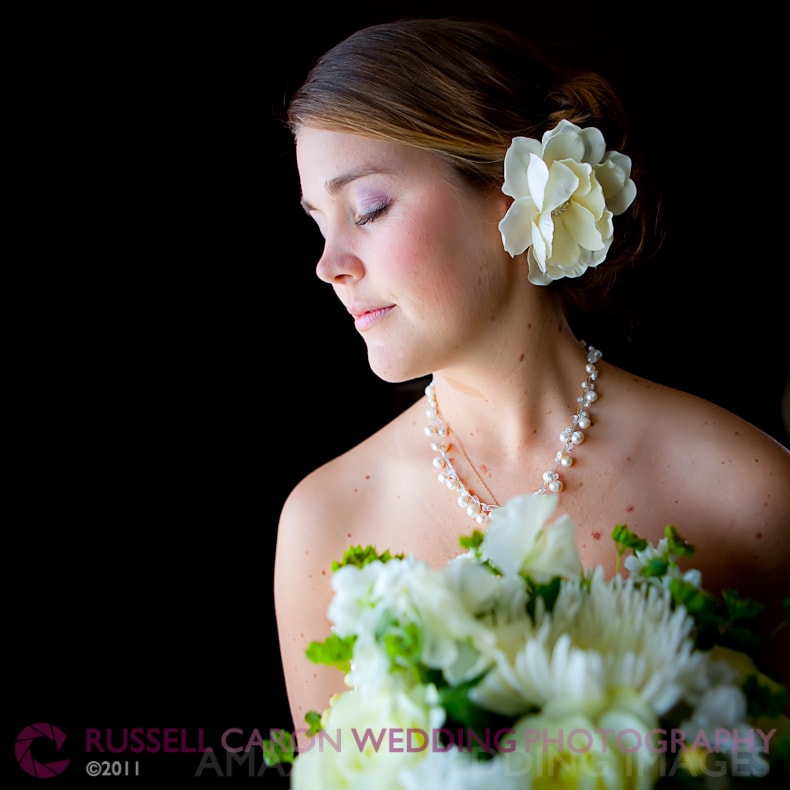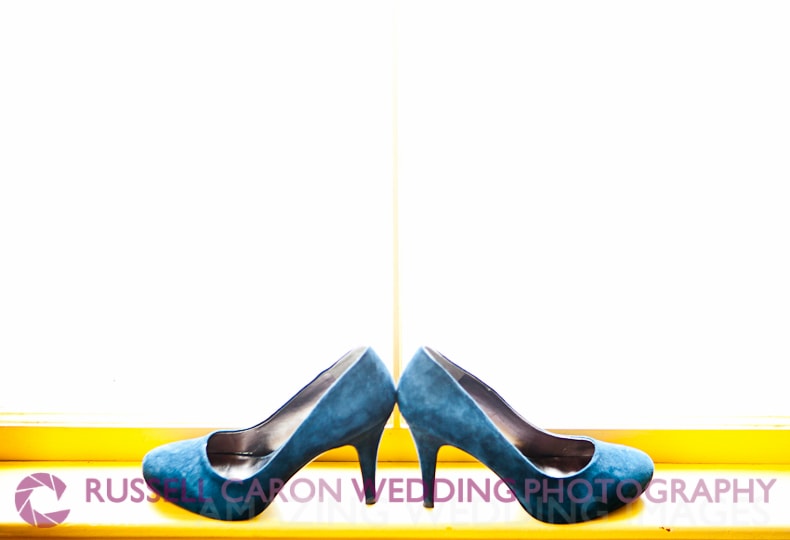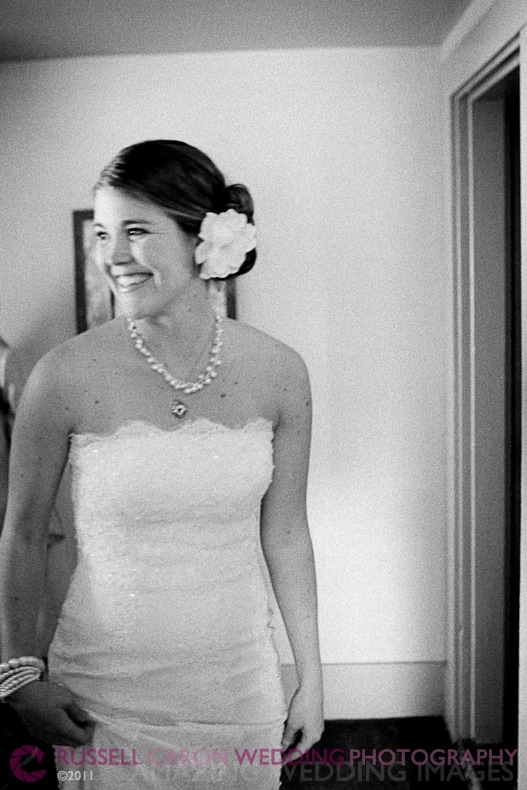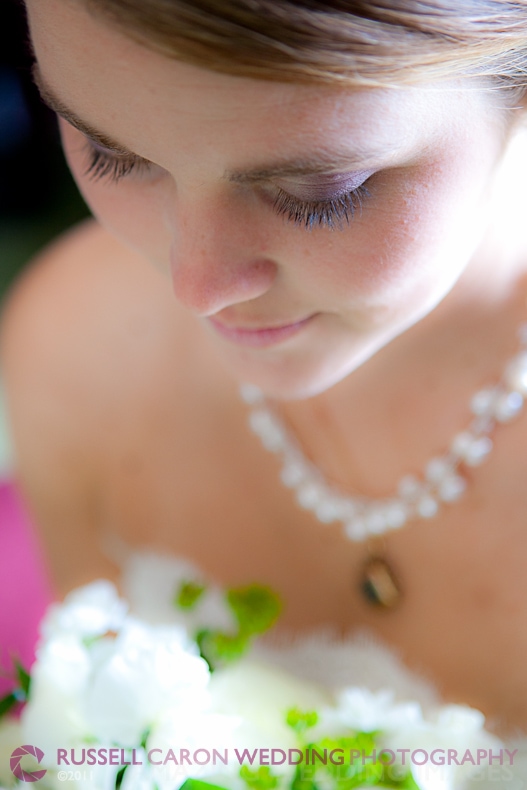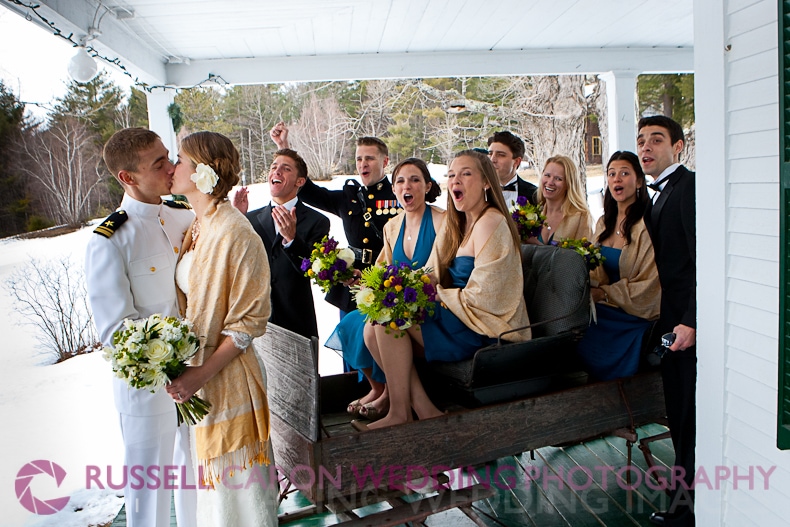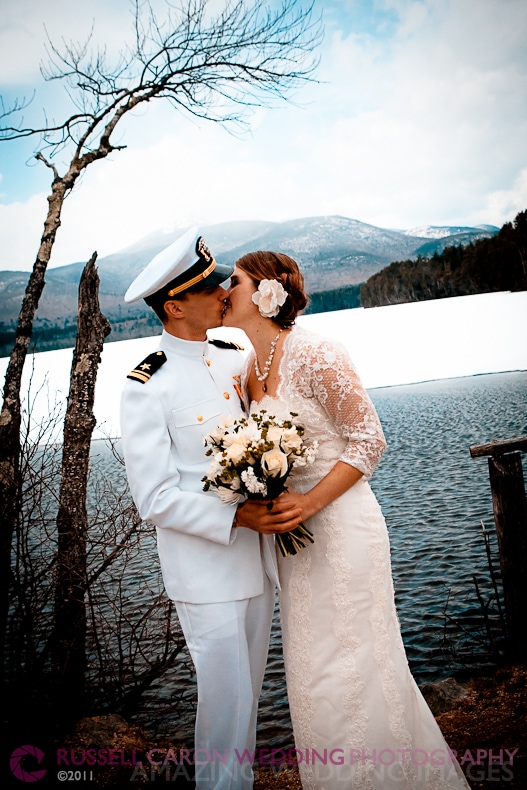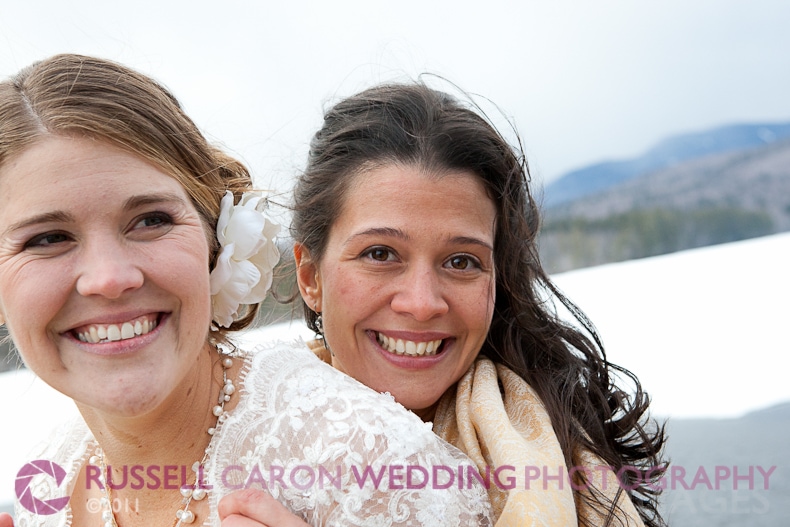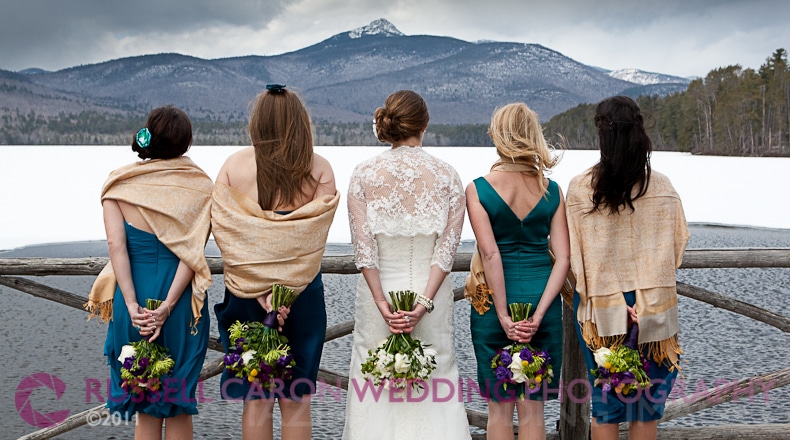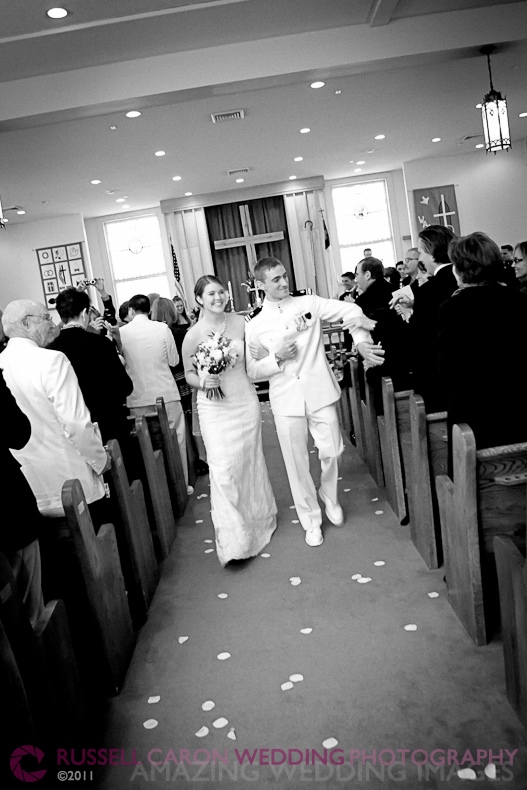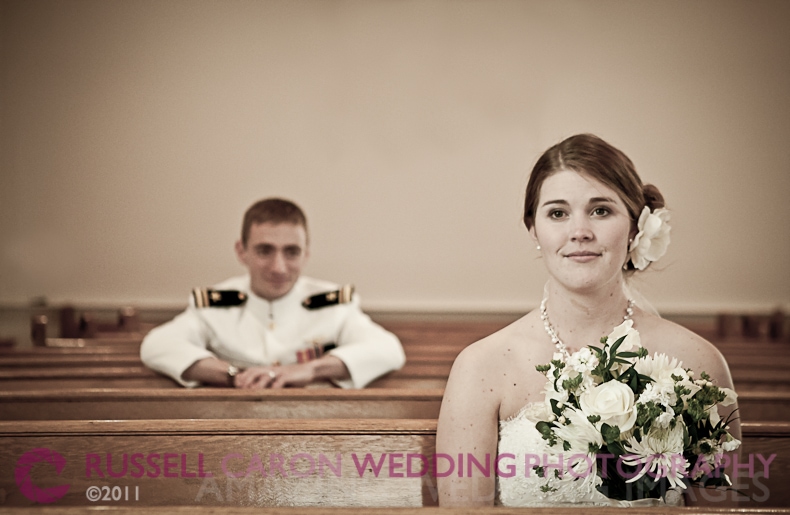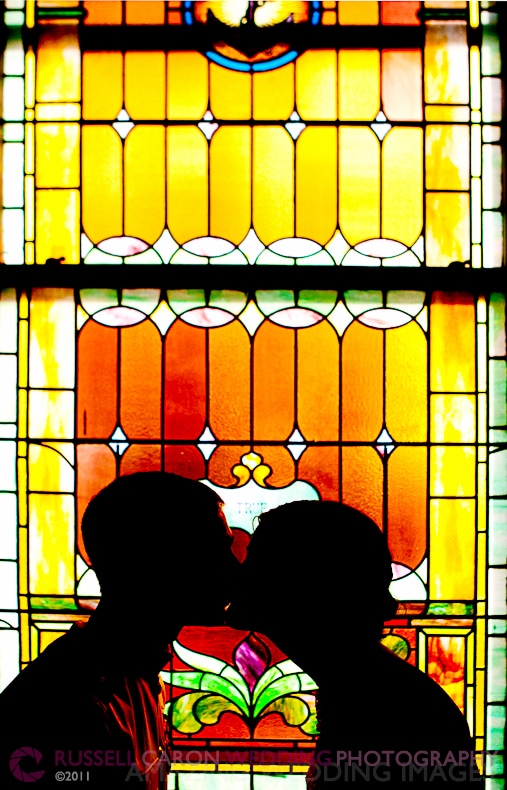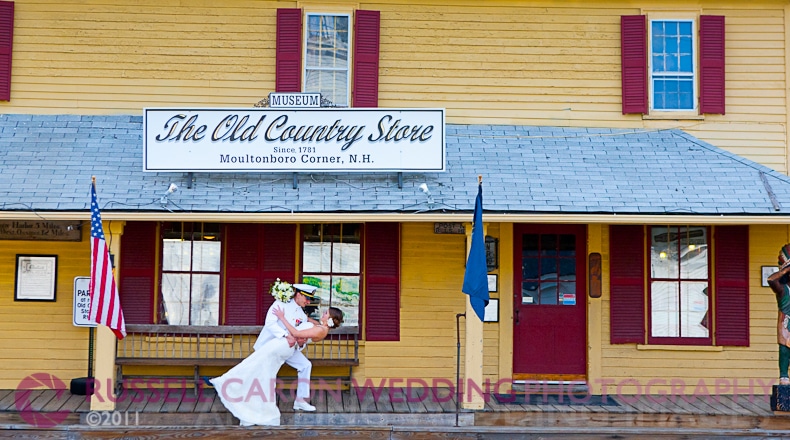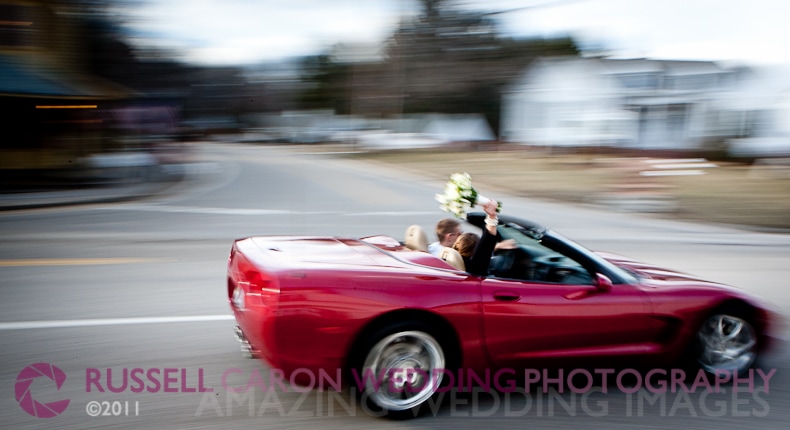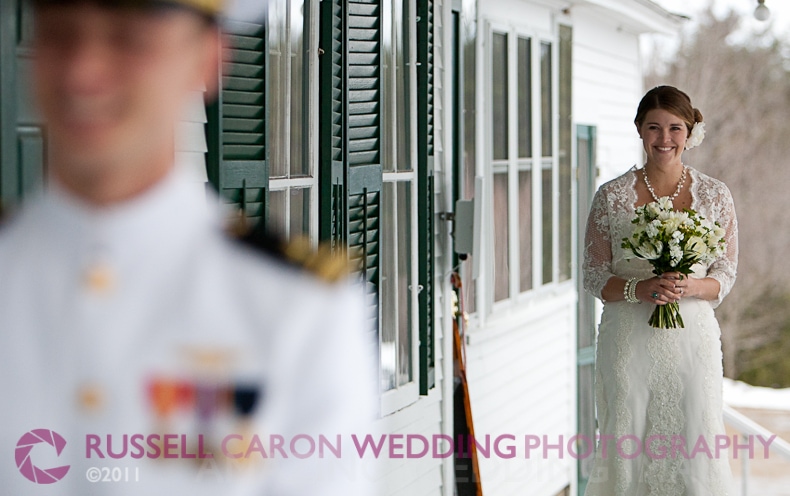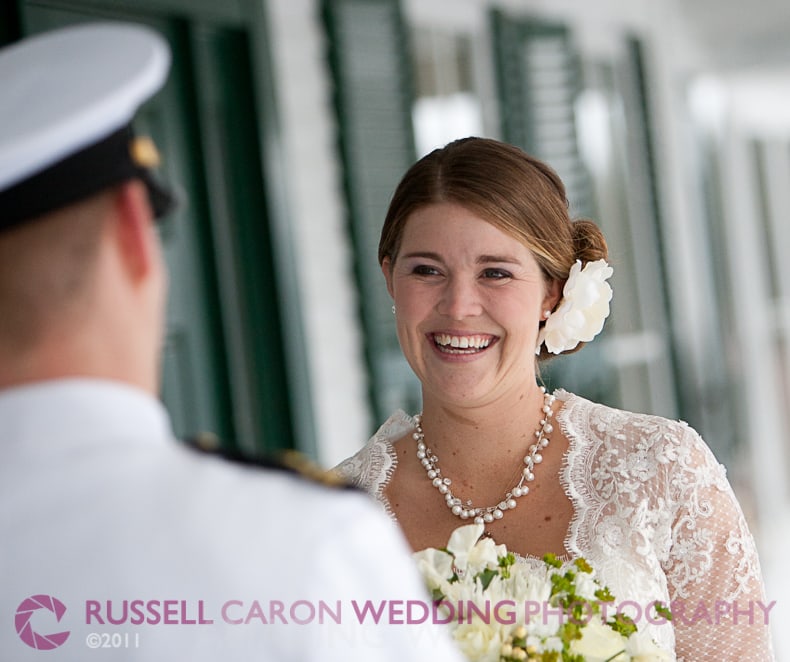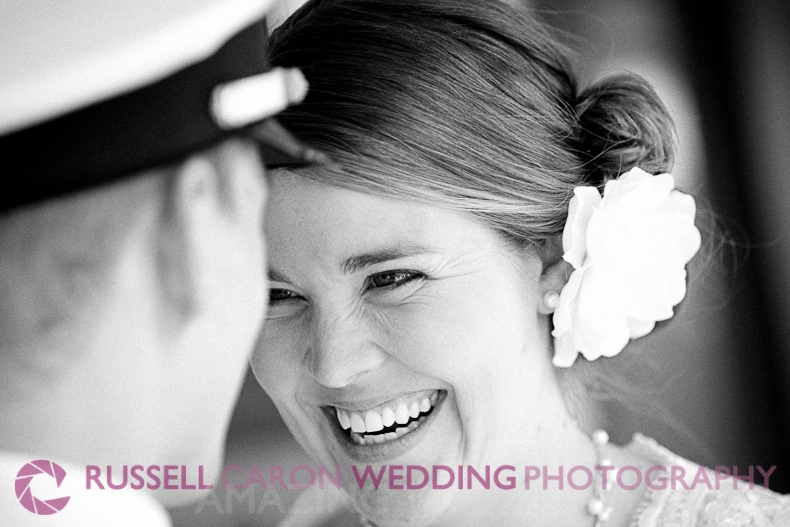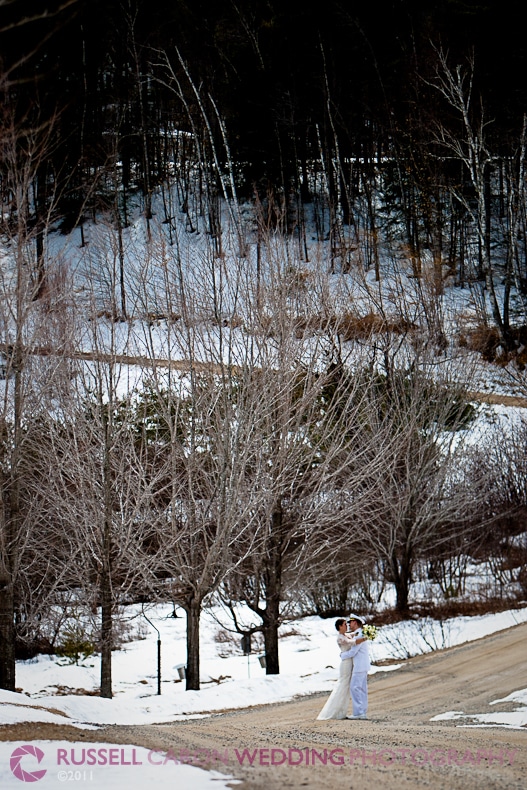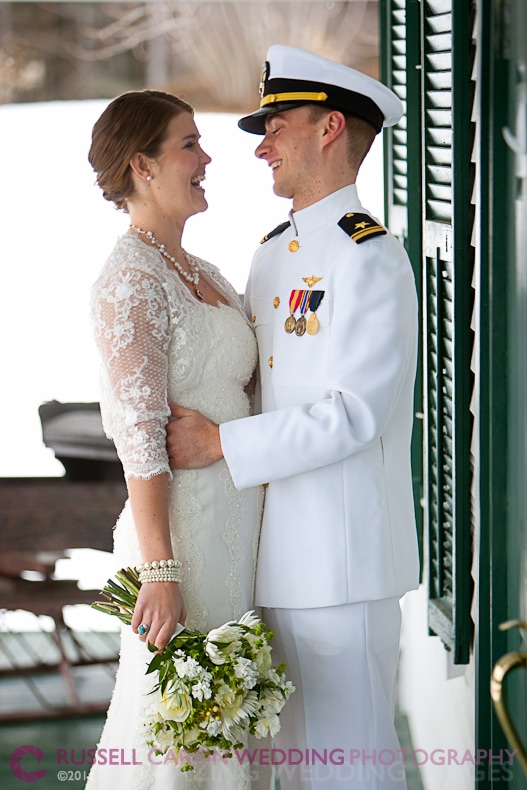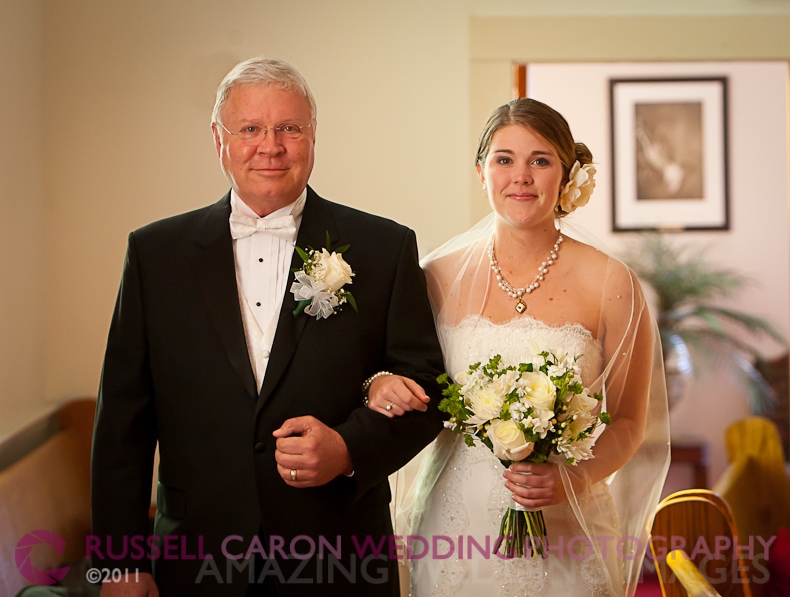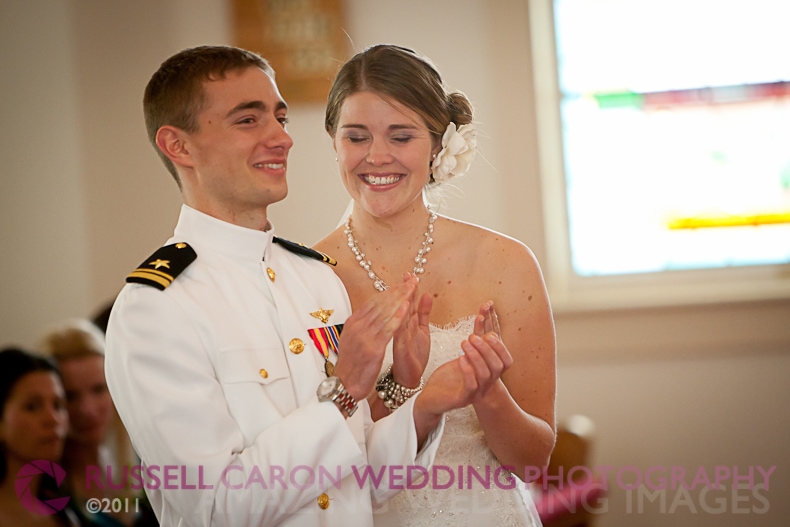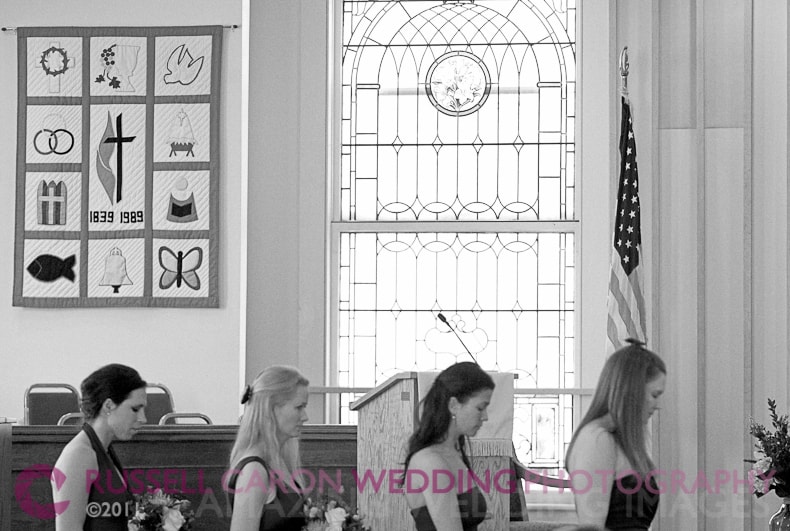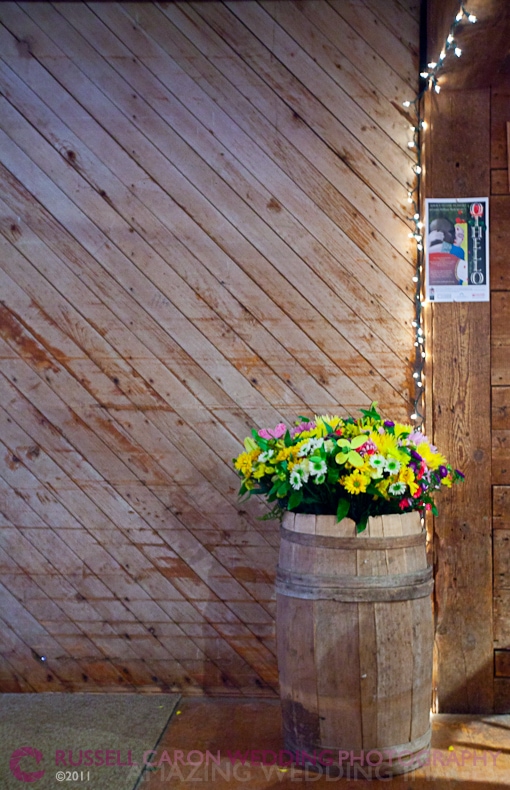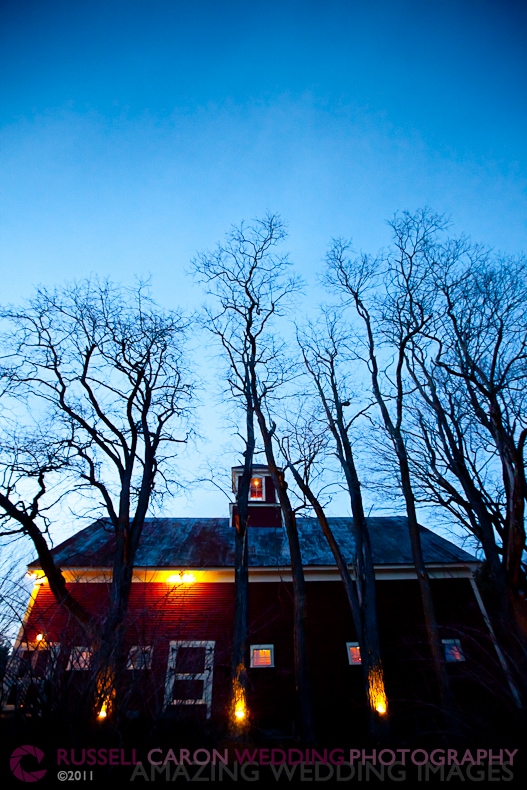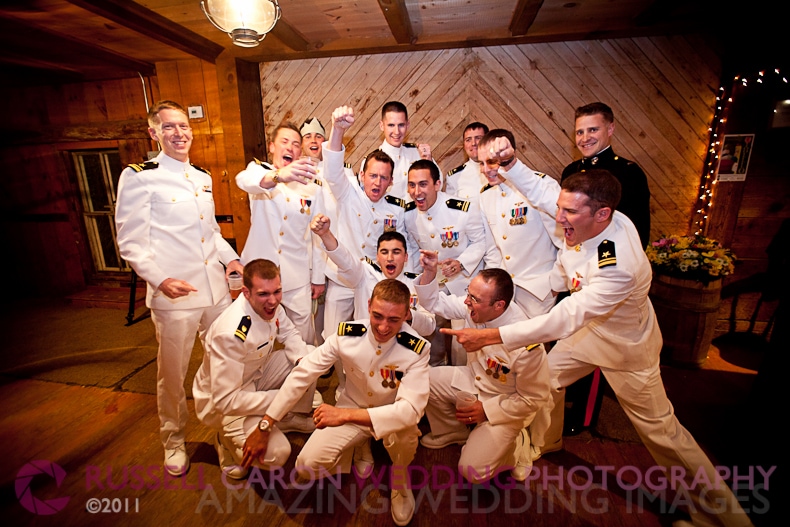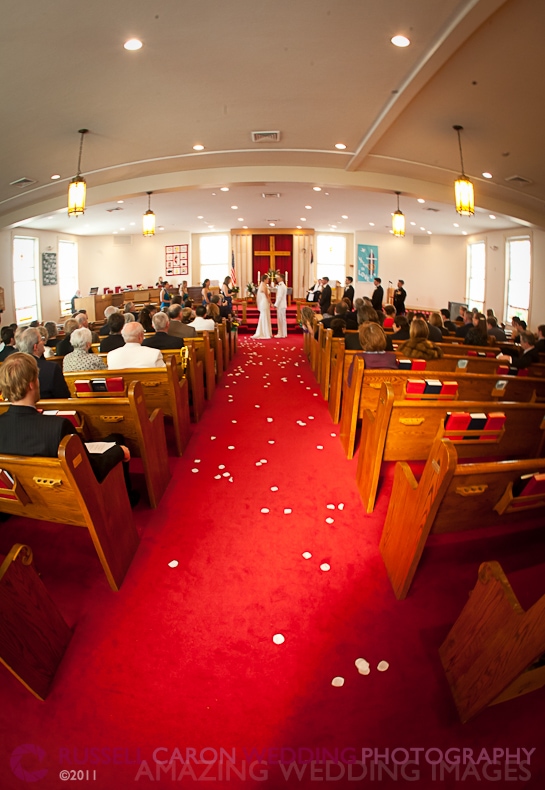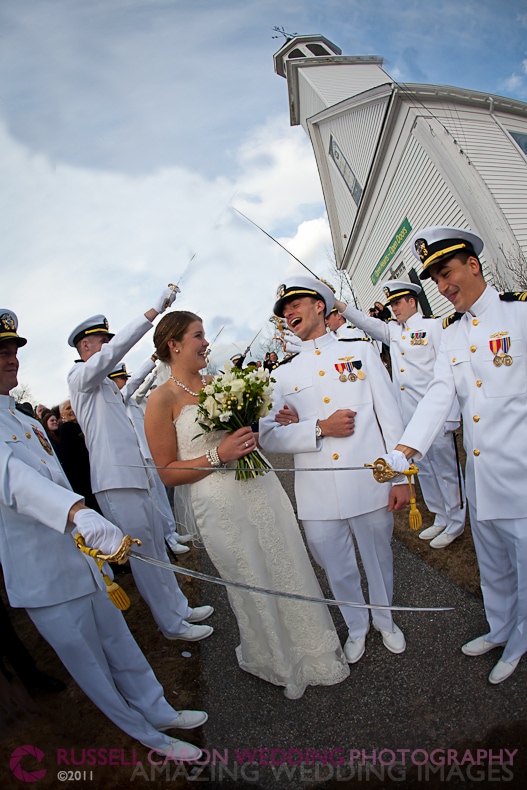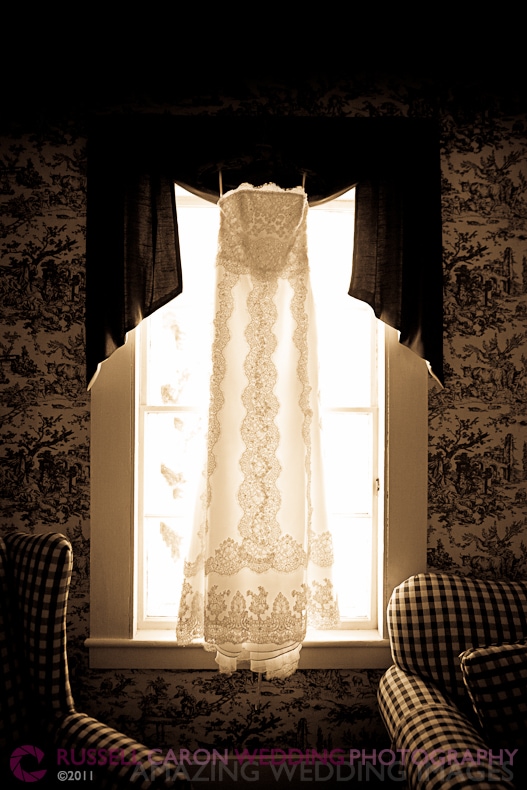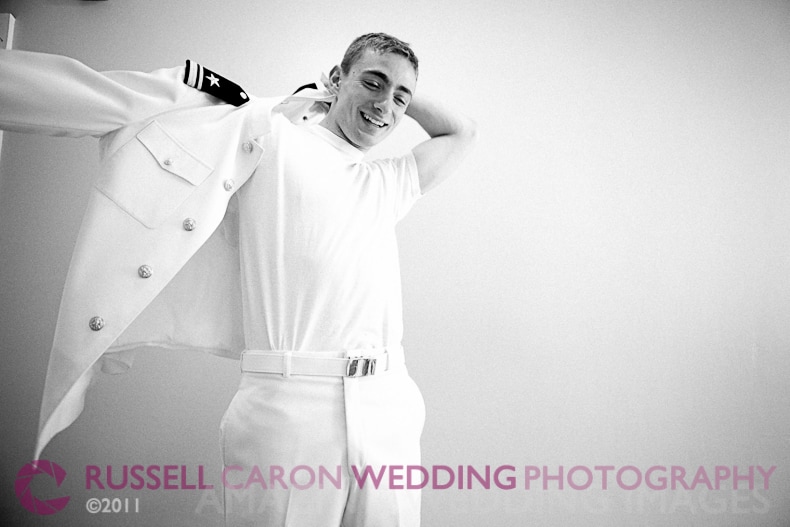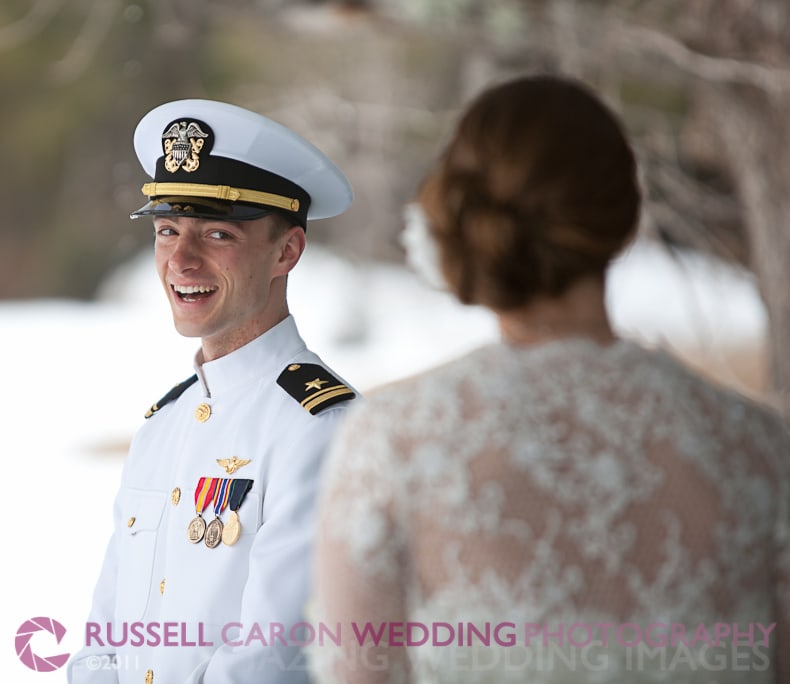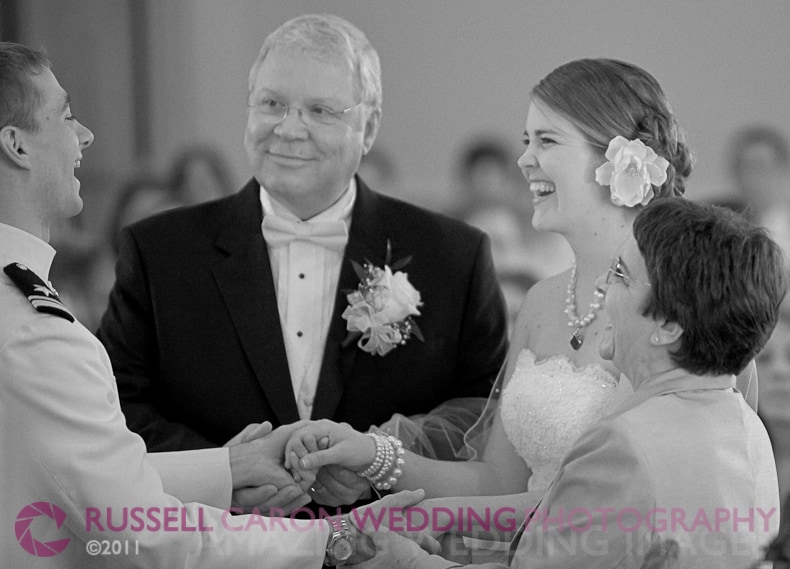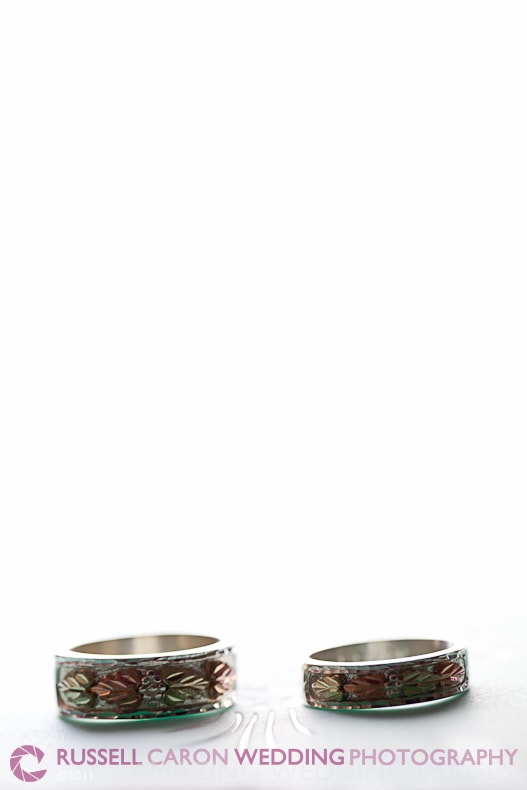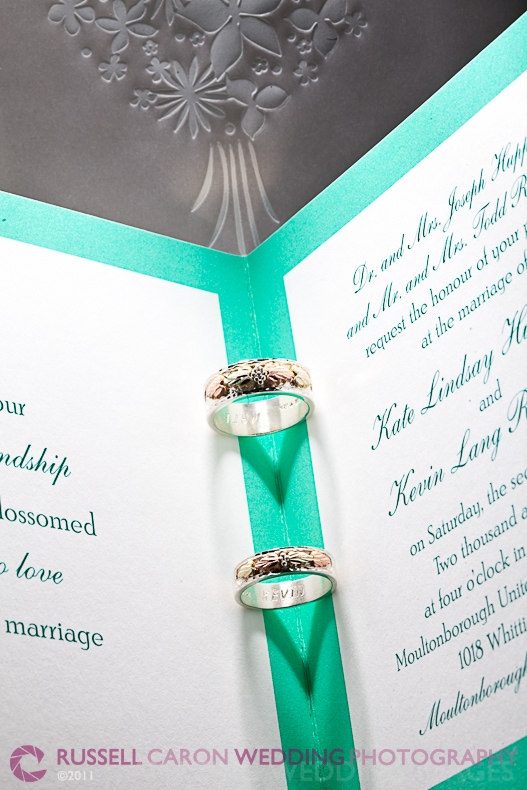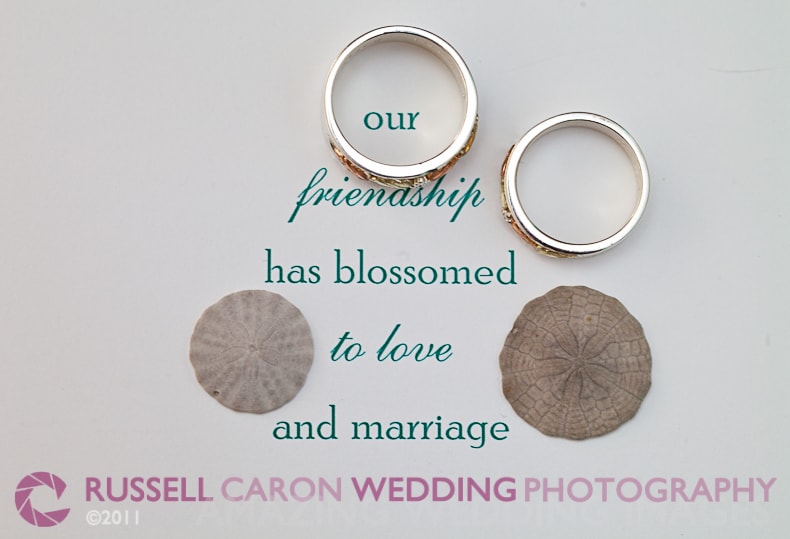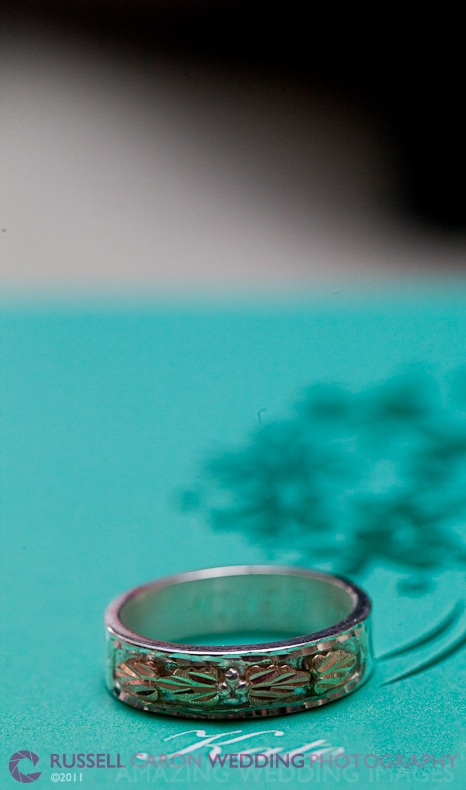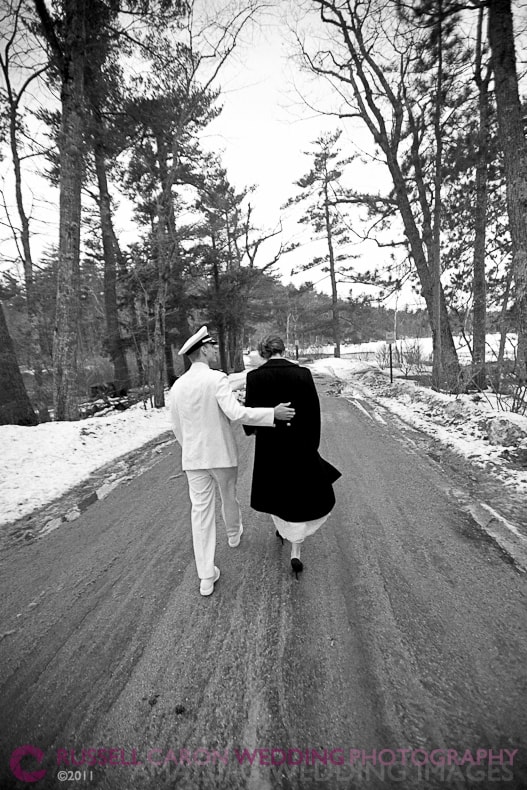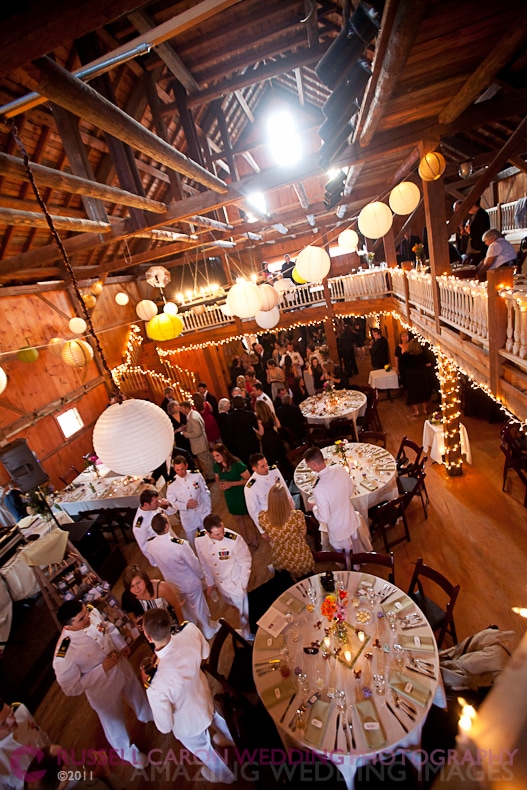 Russell Caron Photography puts the fun into wedding photography for Maine wedding couples. Feel the love as this dynamic pair effortlessly capture each of your cherished moments, producing natural poses and unparalleled art for your special day. For more information, please contact us right away!