York Beach Maine Wedding Photographers
Julia and Patrick's early fall York Beach Maine wedding at the Union Bluff Hotel was a storybook set unfolding in front of all their families and many guests and friends. Close-knit, with the man-of-honor being the bride's brother and the officiant being the groom's brother. With a picture-perfect setting near the beach and the fun of the town.  Photo opportunities abounded both in the real moments of the day as well as the artistically-themed images we made with them. As York Beach Maine wedding photographers, we couldn't be happier for this wonderful couple! Congratulations to Julia and Patrick, their families, and for all the friends that made this a truly best-day-ever for this fantastic couple. Here are some of our favorite images and memories from the day.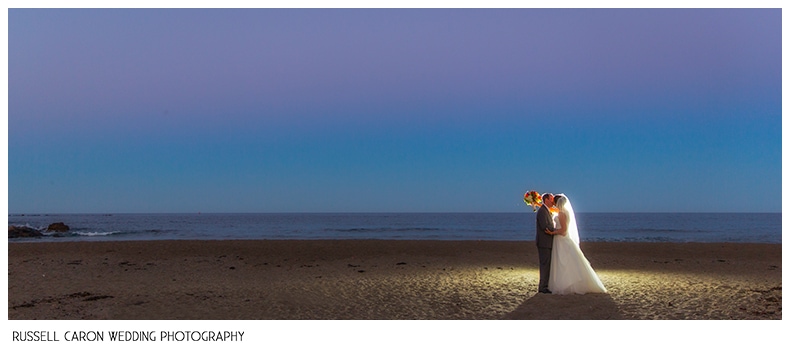 Julia was such a beautiful bride, above and below.

We loved the pop of color from Julia's bridal bouquet, above and below.

We are huge proponents of wedding day first looks, feeling that the couple has some much needed time alone together before the ceremony. Often this will calm any anxiety, tension or nervousness with the couple. We also love the added dimension that first look photos lend to the day. See Julia and Patrick's first look photos, below.

With the first look done, we had time with Julia and Patrick, as well as their bridal party, to do some fun photos in and around York Beach. Above and below.

We love comments and shares! If you enjoyed this Union Bluff Hotel wedding at York Beach Maine, please let us know. Thank you!
York Beach Maine wedding photographers, Russell Caron Photography, put the fun into wedding photography for Maine wedding couples. Feel the love as this dynamic pair effortlessly capture each of your cherished moments, producing natural poses and unparalleled art for your special day. For more information, please

contact us

right away!