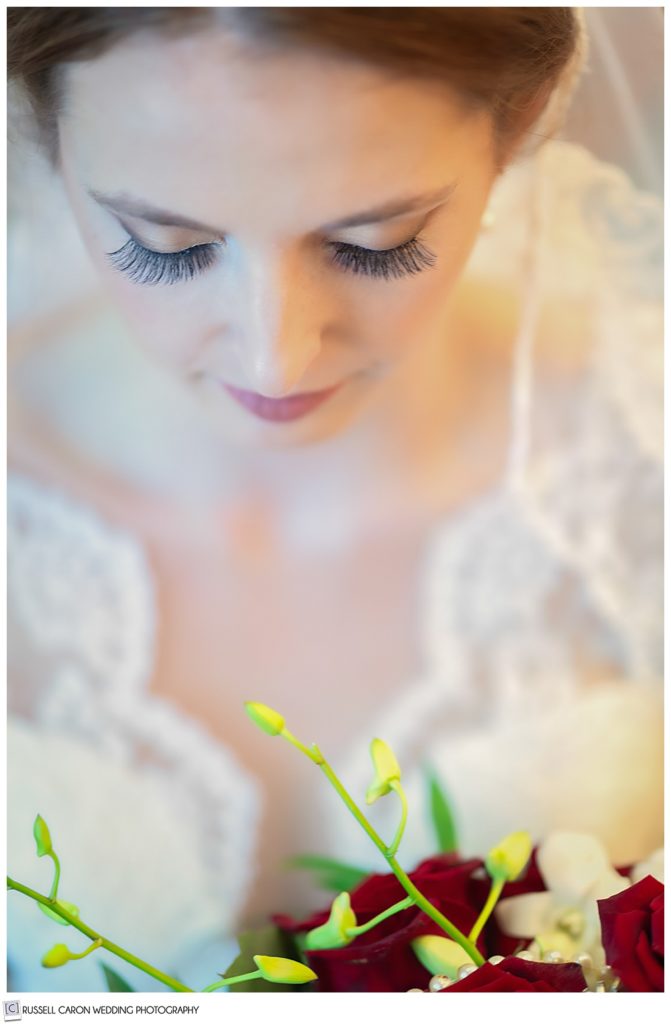 We're at #2 of Russ' top 19 of 2019, with this gorgeous bridal portrait of Colby!
Sooner or later I knew that a bridal portrait would make its way onto the Top 19 Wedding Photos of 2019 Countdown, and here we are.

I had a large number of gorgeous bridal portraits from which to make a selection. Indeed the differences were minor but when it was all said and done, this one of Colby on October 13 at the Nonantum Resort in Kennebunkport won out and becomes my #2 top wedding photo of 2019.

Beyond the obvious beauty of the bride, her gentle, natural smile, the favorable lighting, this moments so aptly captures the serenity and beauty of this bride on her wedding day, which is what a bridal portrait is all about. I love doing these kind of portraits!
Tomorrow we reveal my (and Liz') #1 top wedding photo of the year. Don't miss coming back to see!
Reception Venue: Nonantum Resort
Ceremony Venue: South Congregational Church UCC
Photographers: Russell Caron Wedding Photography, photographs by Russell Caron and Liz Caron
Third Photographer for Cocktail Hour: Jill Brady
Officiant: Reverend Don Hammond and Jim Tobin
Floral and Decor Design: Kim Ross-Southworth, The Nonantum Resort
Band: Jim Ciampi Band
Hair and Makeup Artists: Salon Loka
Wedding dress boutique: Madeleine's Daughter
Wedding dress designer: Romona Keveza
Cake: Amanda Beun, The Nonantum Resort
Tent: Sperry Tents
Antique Vehicle: Motorland
Photo Booth: Maine Photo Booth Bus Co.

Please comment on the blog post if you enjoyed Russ' #2 gorgeous bridal portrait! And please share!! Thank you 🙂 Come back every tomorrow, when we reach #1 of Russ' top 19 of 2019!
Kennebunkport Maine wedding photographers, Russell and Liz Caron, are romantics at heart! And love photographing people in love. Are you getting married? No matter where your wedding is located, we'd love to travel there and take breathtaking wedding photos. Just like we did at this elegant tented Nonantum wedding! For more information contact us right away!