Destination Wedding Photographers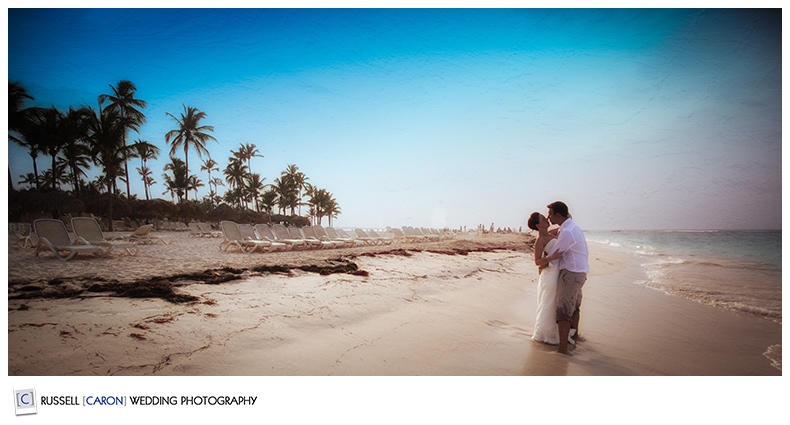 We may be Maine wedding photographers, however, did you know that we are also destination wedding photographers?  We've recently traveled to various fun spots in the Caribbean such as Punta Cana in the Dominican Republic (above, and below right ) with Jade and John and in truly exotic Belize in Central America (below left) with Heather and Marc. What's the advantage of hiring a photographer from stateside when these resorts often have in-house photographers?  The reasons, in our estimation, are many and are very important.  More on that below.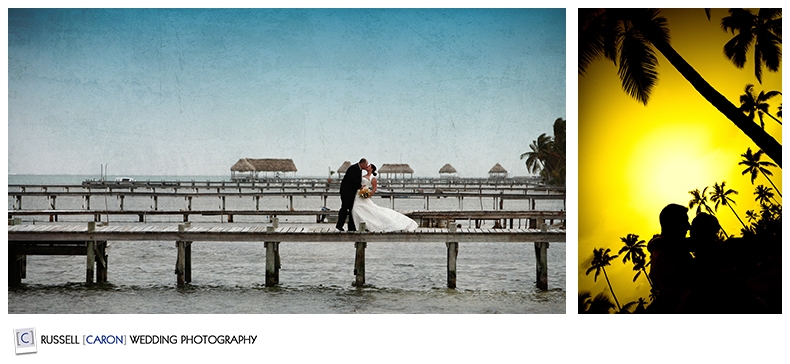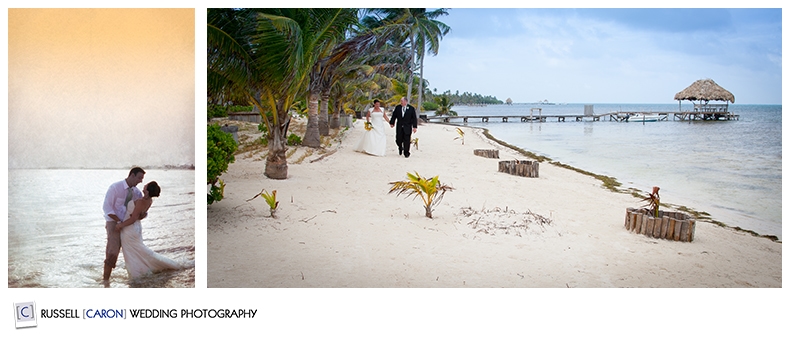 Reason #1 to bring your photographer from closer to home:  We will ROCK your shoot!  We won't follow a prescribed set of "stand here", "look there", "do this", "now do that" shot-list as is typical with many in-house photography packages the resorts offer.  We will work our creativity and artistry unlike most anyone else can, and give you a far larger library of images to document this once-in-a-lifetime event! There will be nothing cookie cutter about your wedding images with us as your destination wedding photographers!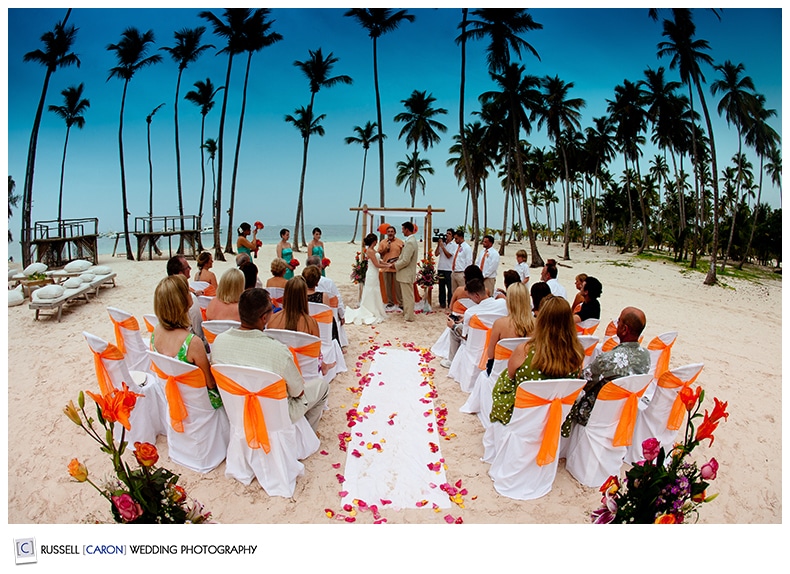 Reason #2 to bring your own destination wedding photographers with you:  The after-the-fact service!  Your photographer, your images, the files, the drives, the backups, your albums, your service is right here back in the U.S. with you.  It goes without saying how important this is!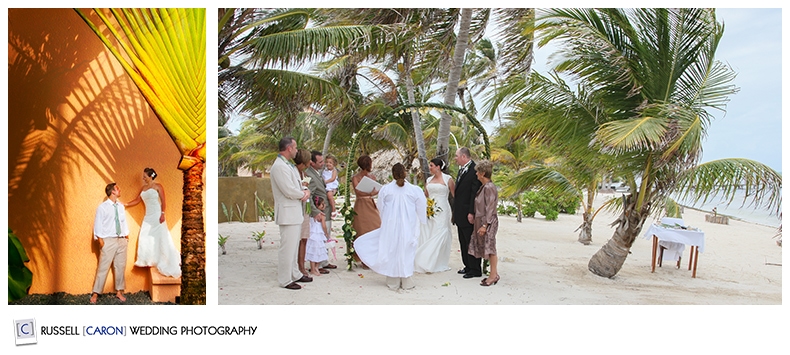 Reason #3 to bring us with you: It may not be as costly as you think!  Especially considering the savings of not using the resort photographers, we offer very attractive package pricing for our exquisite 2-photographer coverage in many months — typically, in fact, the most popular months for destination weddings.  It won't hurt to call us to find out more.  There's never any obligation!  We'd love to hear from you about your wedding plans.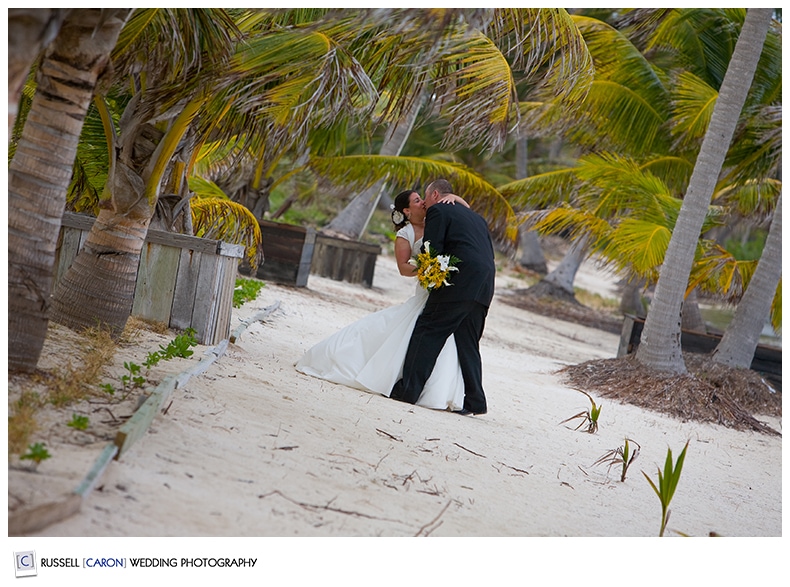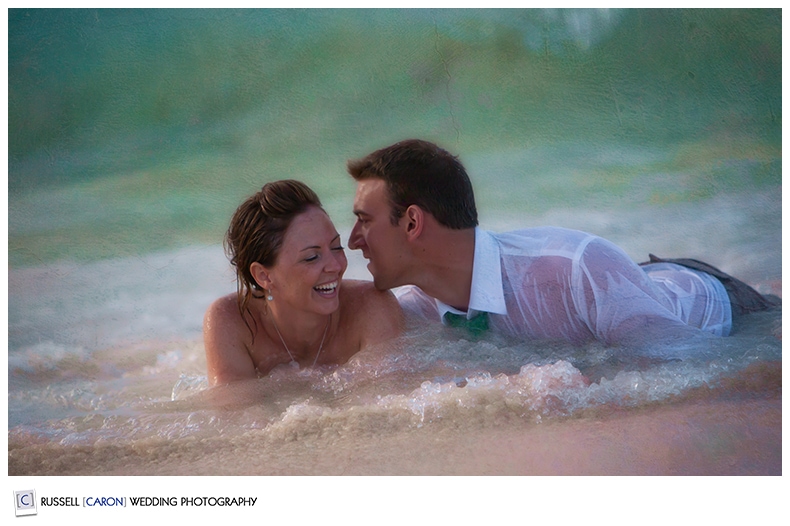 We're typically on site with you for a day or two before, and a day after the wedding, often allowing for really fun post-wedding sessions like Jade and John above.  What could be more fun, and what better way to have to lifetime memories than bringing a local, professional, weddings-only photography team with you.  It'll be the best decision you've made.
Destination wedding photographers, Russell Caron Wedding Photography, would love to be involved in your big day, just as we were for all of the couples above.  We will travel to whatever location you can think of whether it's the Caribbean, Mexico, Belize, an Italian Villa perhaps, or any one of the fifty states.  For more information, please contact us right away!