Dismantling An Old Mill
Most recent update: Monday February 15, 2016
Winter months are a chance for photography projects that are off the usual course for us. What follows is a pictorial essay about dismantling an old mill. It doesn't get much further from wedding photography! This was near where we live and was right up our alley. We love old buildings and moments from the past frozen in time. We love the stark emptiness of buildings that have passed a healthy, long, productive lifetime. Amidst dozens of mill buildings on the grounds of Biddeford, Maine's sprawling Pepperell Mill Campus, most of which have been or are being fully renovated and brought to a new life some 150+ years since built, one building clearly was destined for a different fate; having long ago fulfilled its life mission. Ultimately the health of the campus and of its surrounding neighboring mill buildings is dependent on this space being cleared. Be sure to see, at the bottom of this post, our depiction of the various inside areas of this old building in the last days before Massachusetts-based Costello Dismantling Company brought its huge Volvo tractor crane in to start the painstakingly meticulous dismantling piece-by-piece, with a significant amount of wood being reclaimed for re-use. Note that this is dismantling versus demolition. As much as can possibly be saved is being saved. Photographically we had some fun using some high definition rendering (HDR) post-processing in some of the shots, something we virtually never use in our mainline work as Maine wedding photographers. If there is a time and place for this kind of processing, for us, it is in a shoot like this one. After the two introductory photos in this post, it's important to note that the oldest images will be at the bottom and as we update the post the updates will be at toward the top of the post. Photos by Russell and Liz Caron, and all post-processing and time-lapse work was done in our studio. 
PHOTOS OF THE DAY, February 15, 2016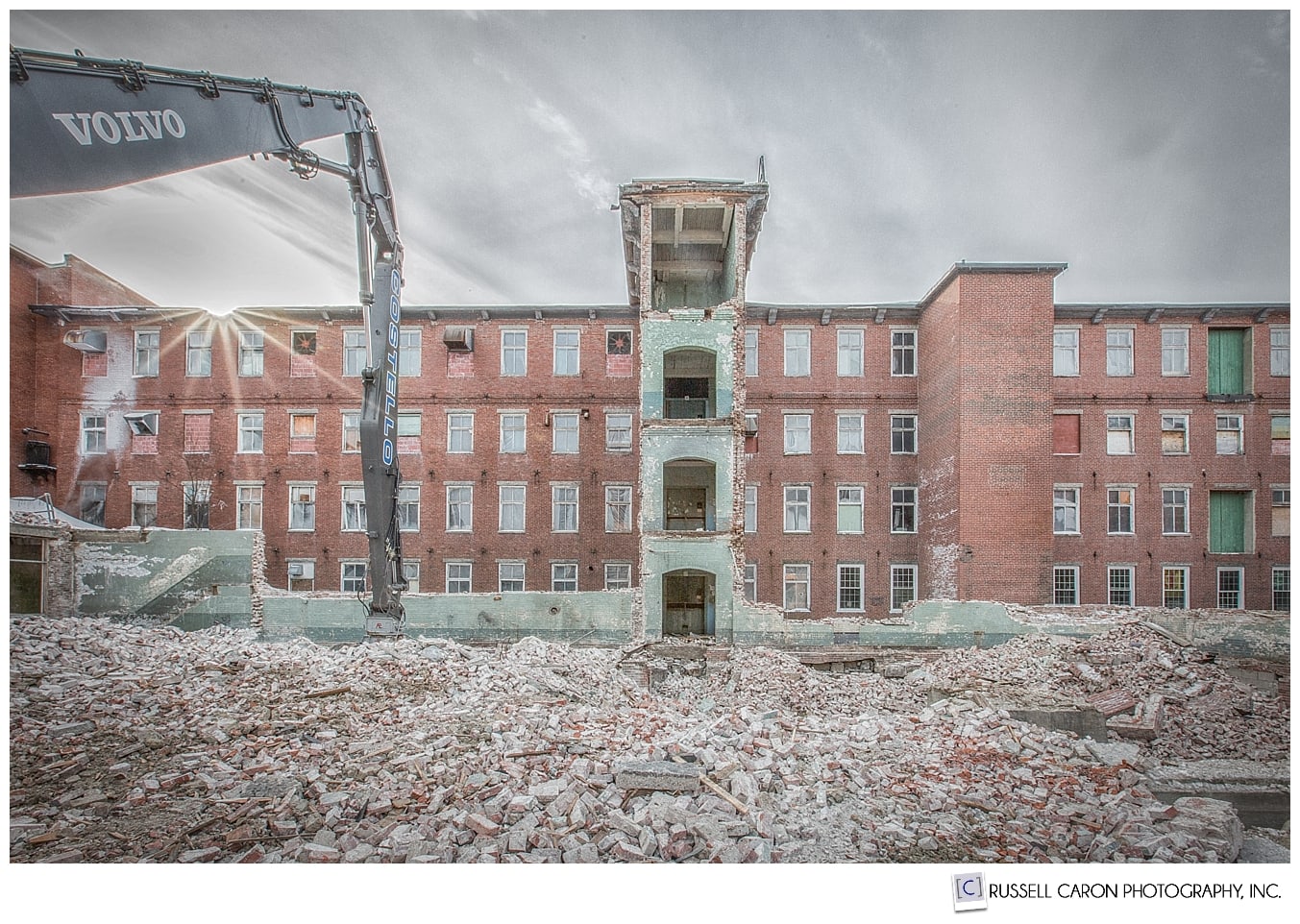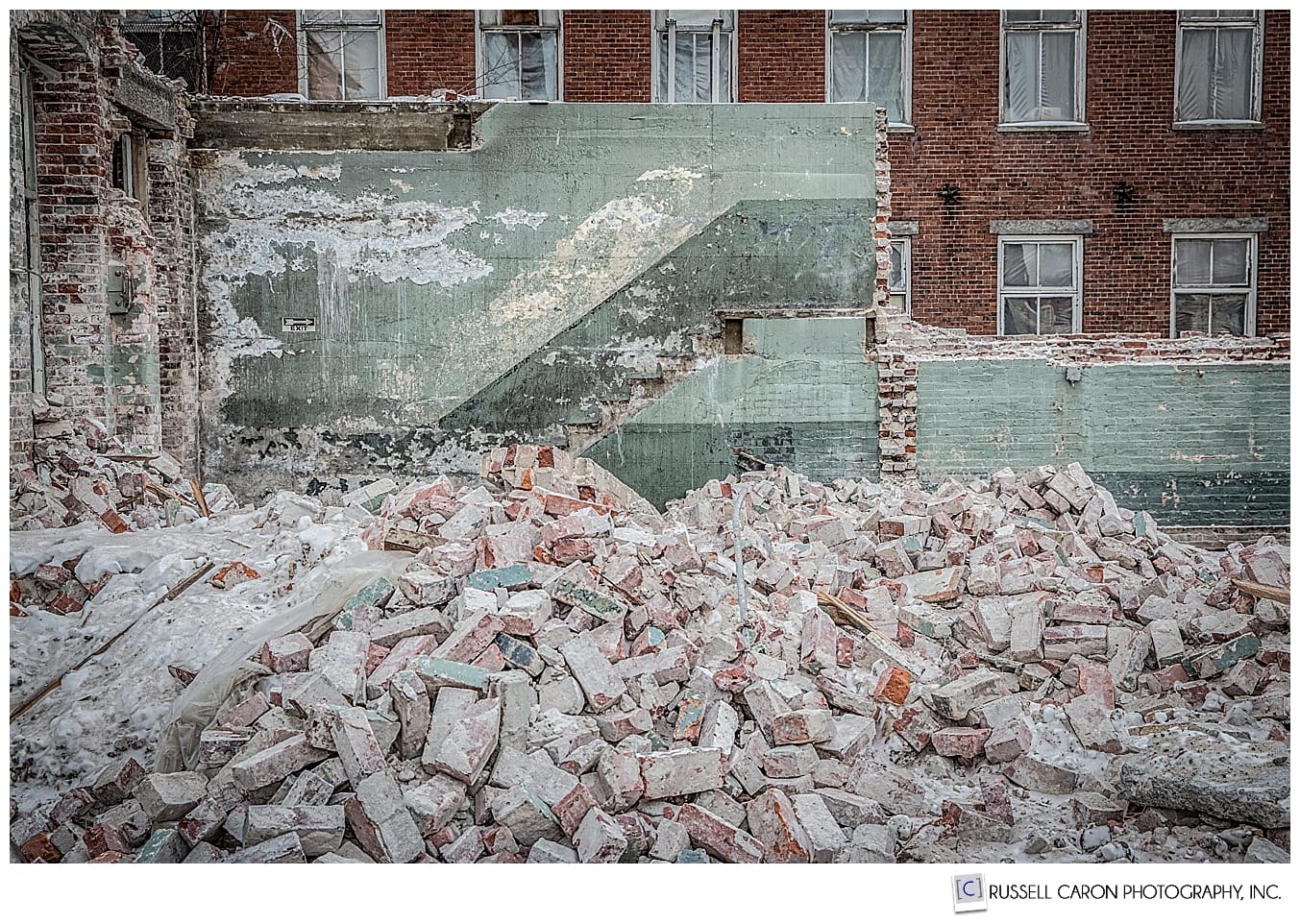 PHOTOS OF THE DAY, February 11, 2016:  A before/after look:

PHOTOS OF THE DAY: February 4, 2016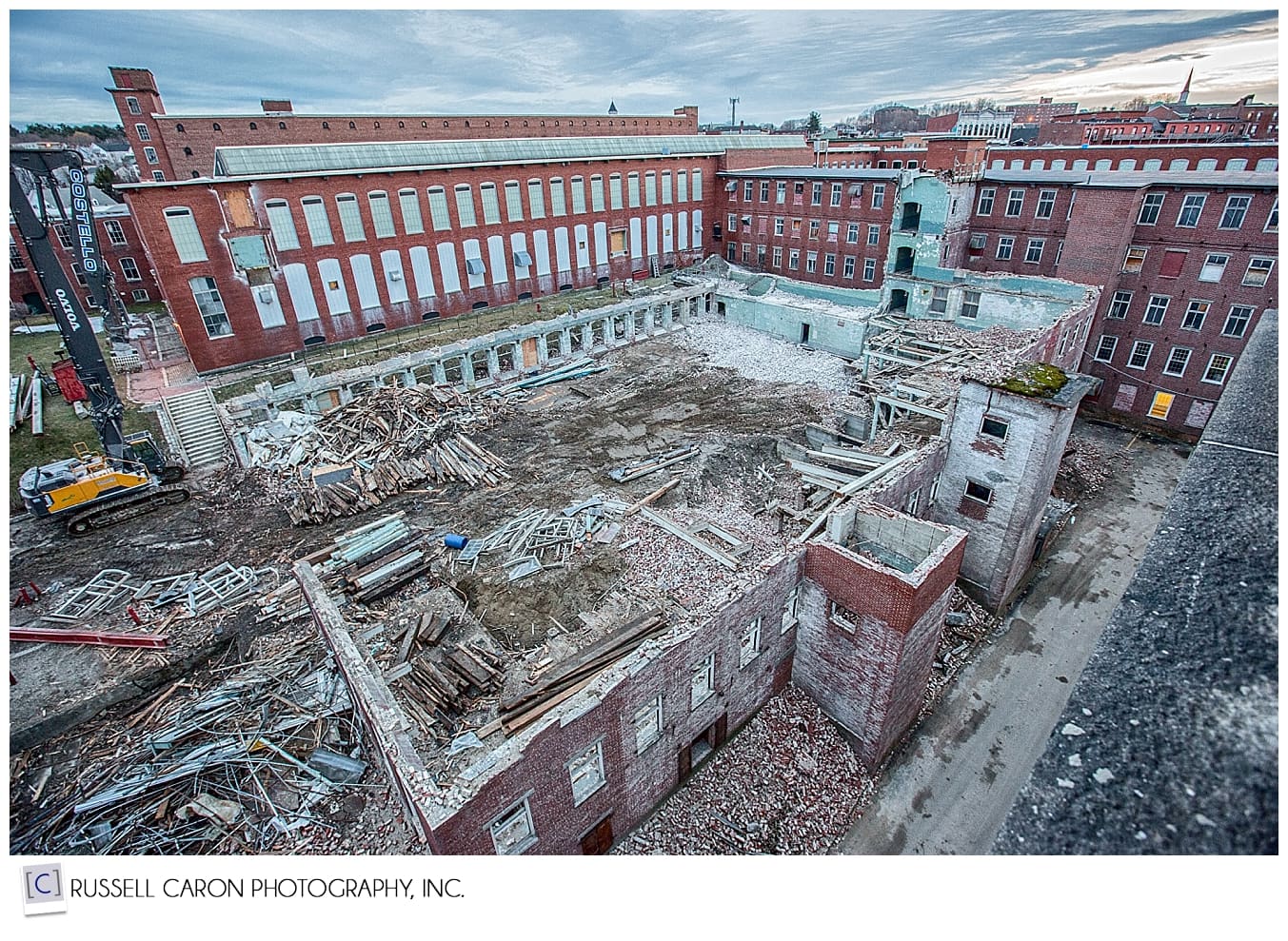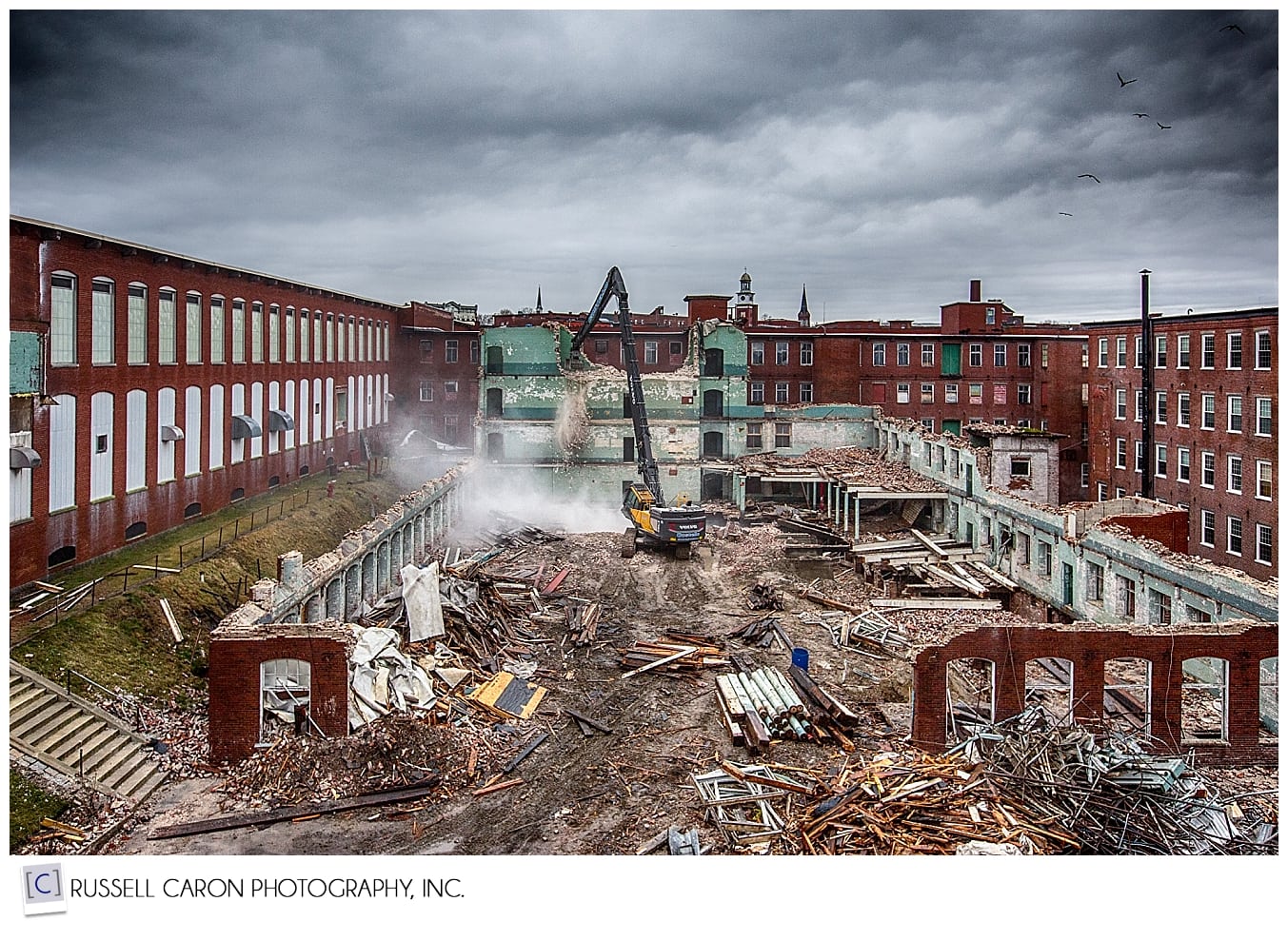 More still photos, including some from before the dismantling, follow below.
LATEST TIME LAPSE VIDEOS 
TIME LAPSE VIDEO #4: February 4-11, 2016
This one doesn't have as much dismantling activity as do videos #1, 2, and 3 but it does have some great sky, snow, moon and planet setting, and skies so it's still worth a look! You know snow can fall fast in Maine, but (watch the window sill) did you know it can melt away just as fast>

TIME LAPSE VIDEO #3: January 20 – 28, 2016
TIME LAPSE VIDEO #2: January 11, 2016
TIME LAPSE VIDEO #1: January 8, 2015
MORE STILL PHOTO ARCHIVES:
DISMANTLING AN OLD MILL | STILL IMAGE LIBRARY: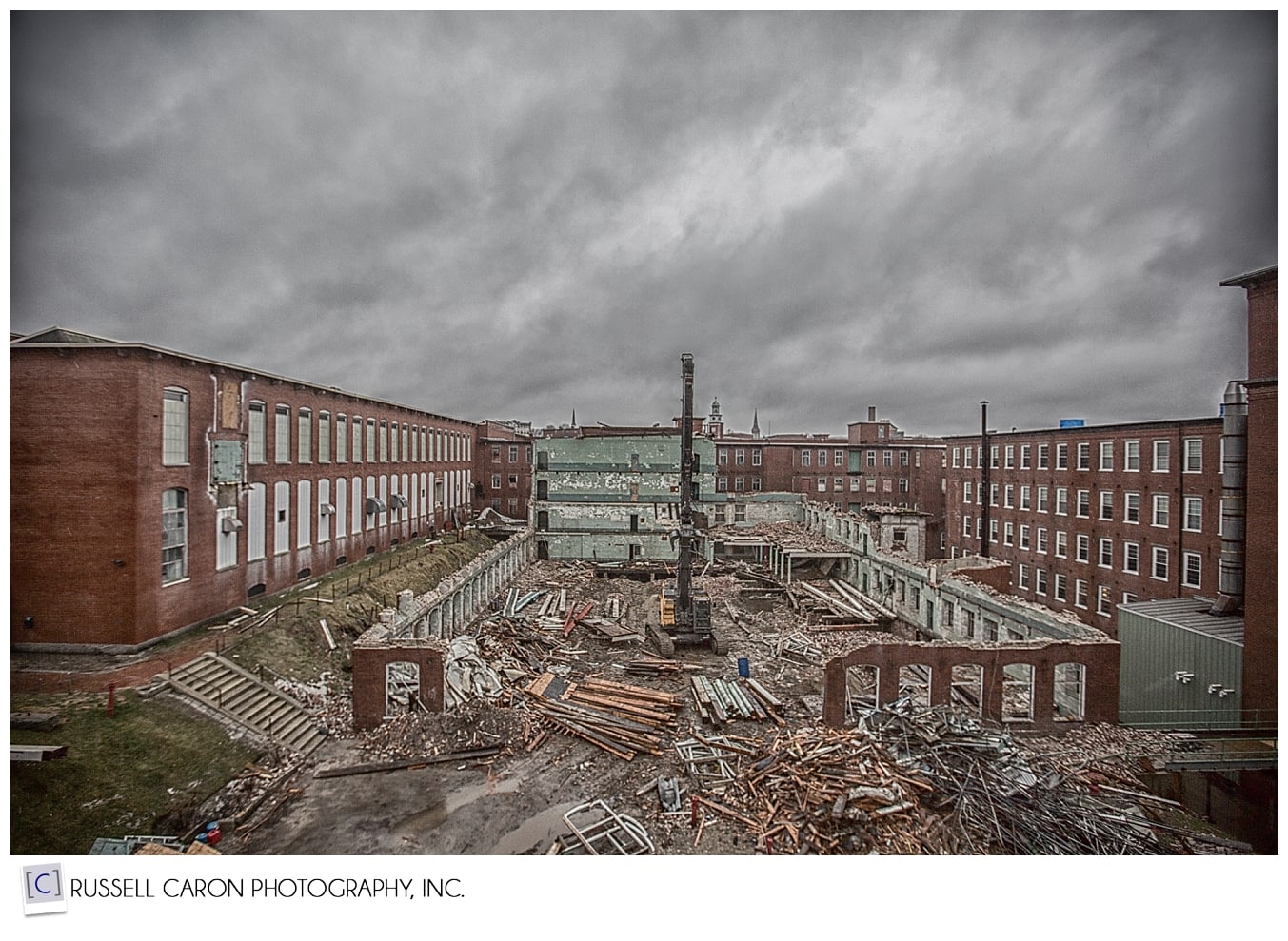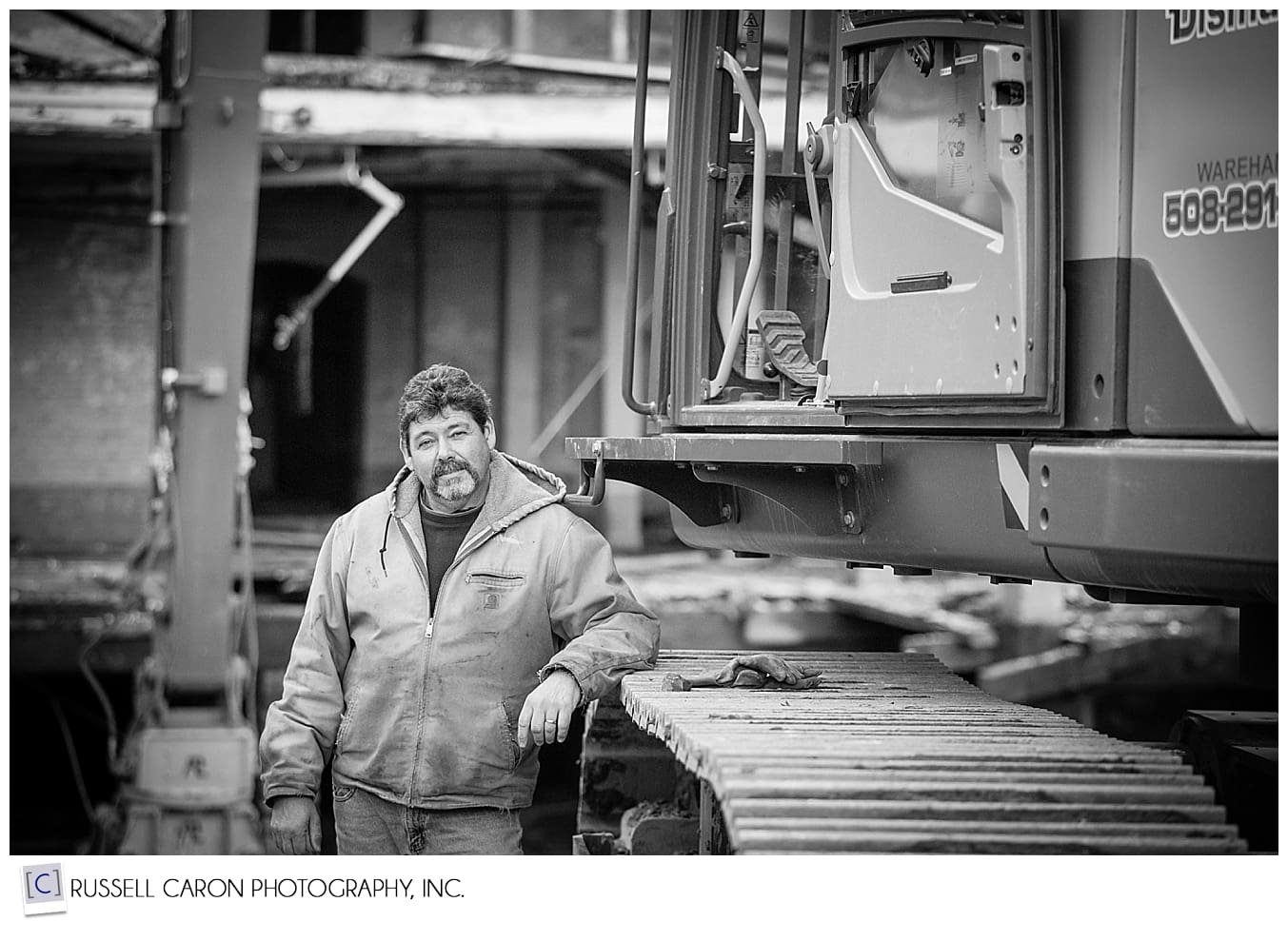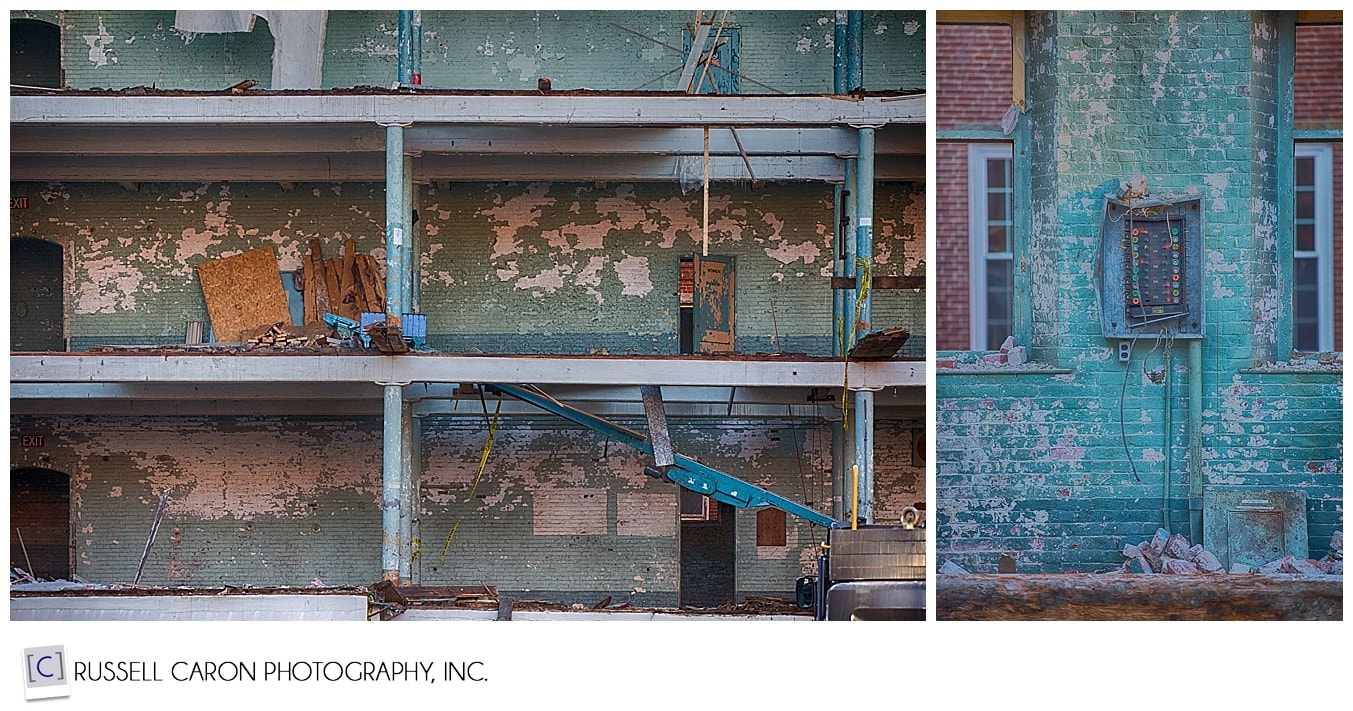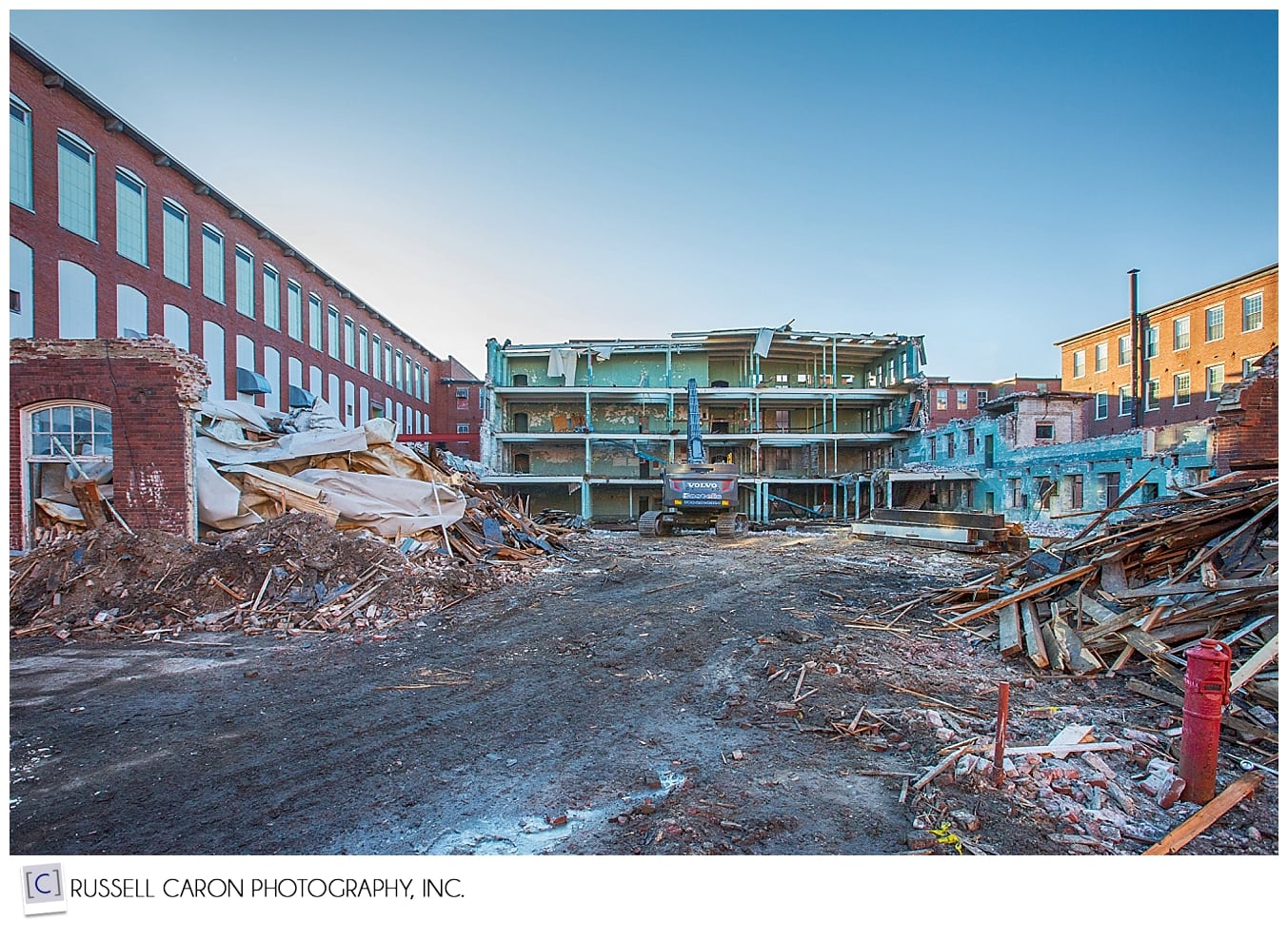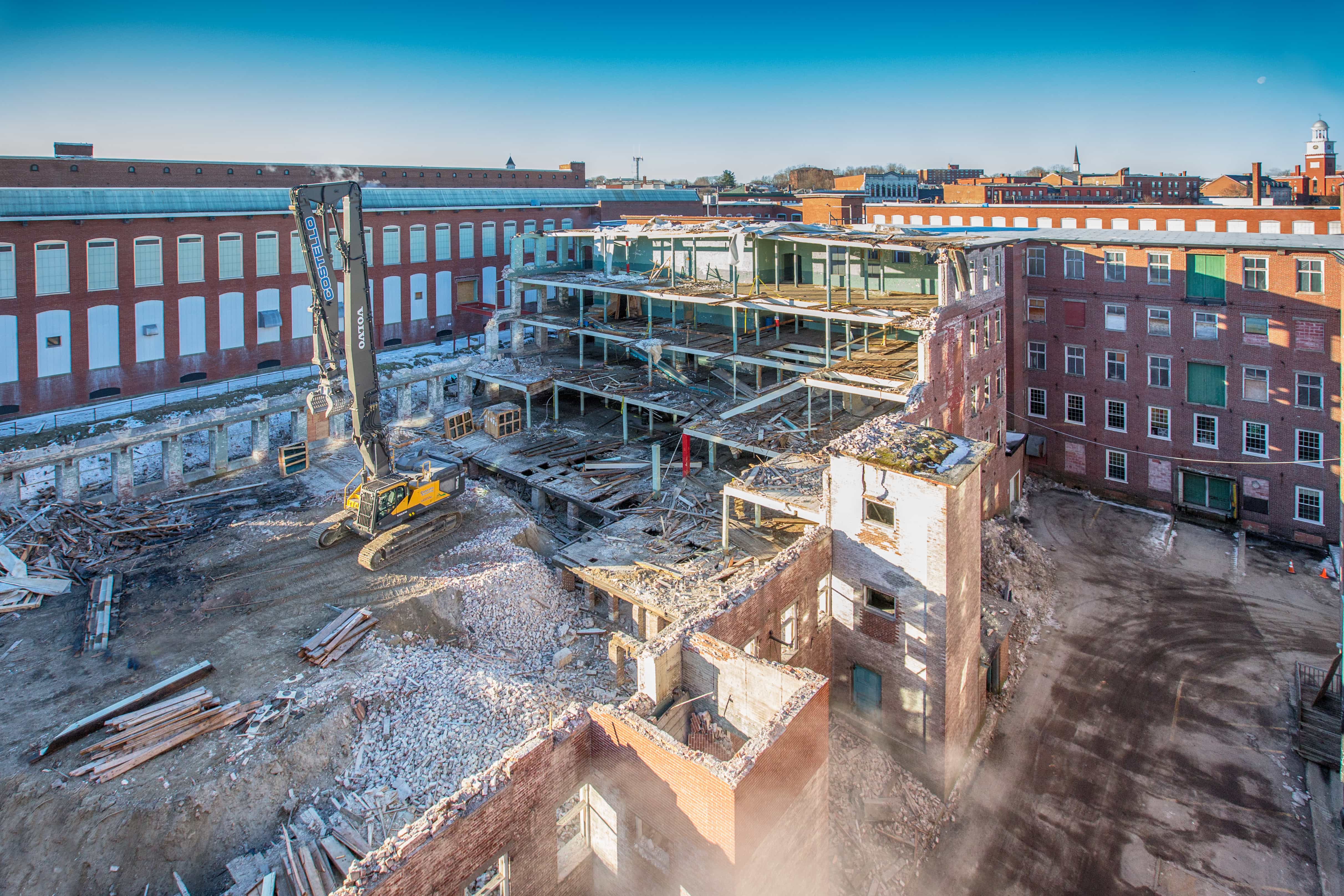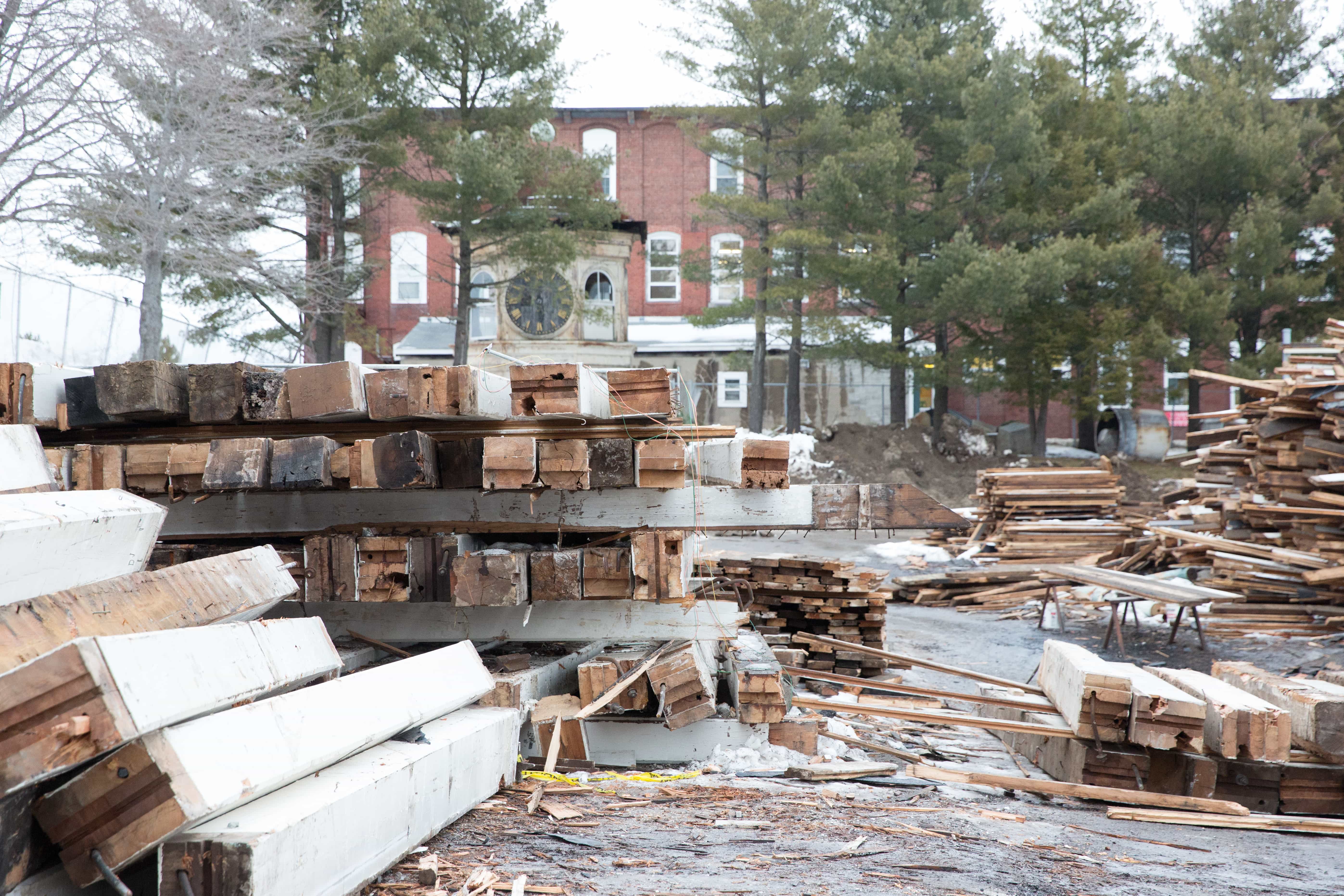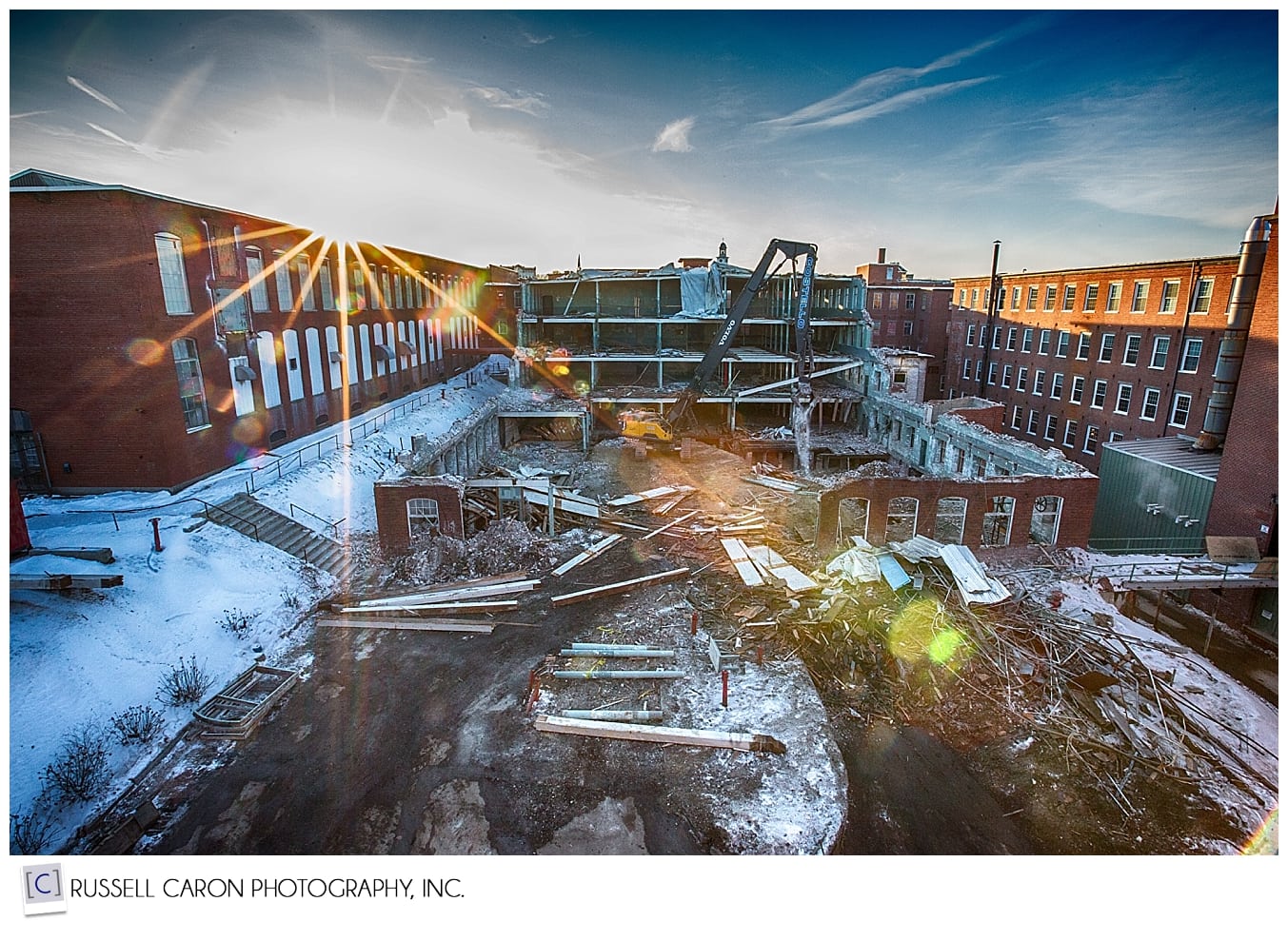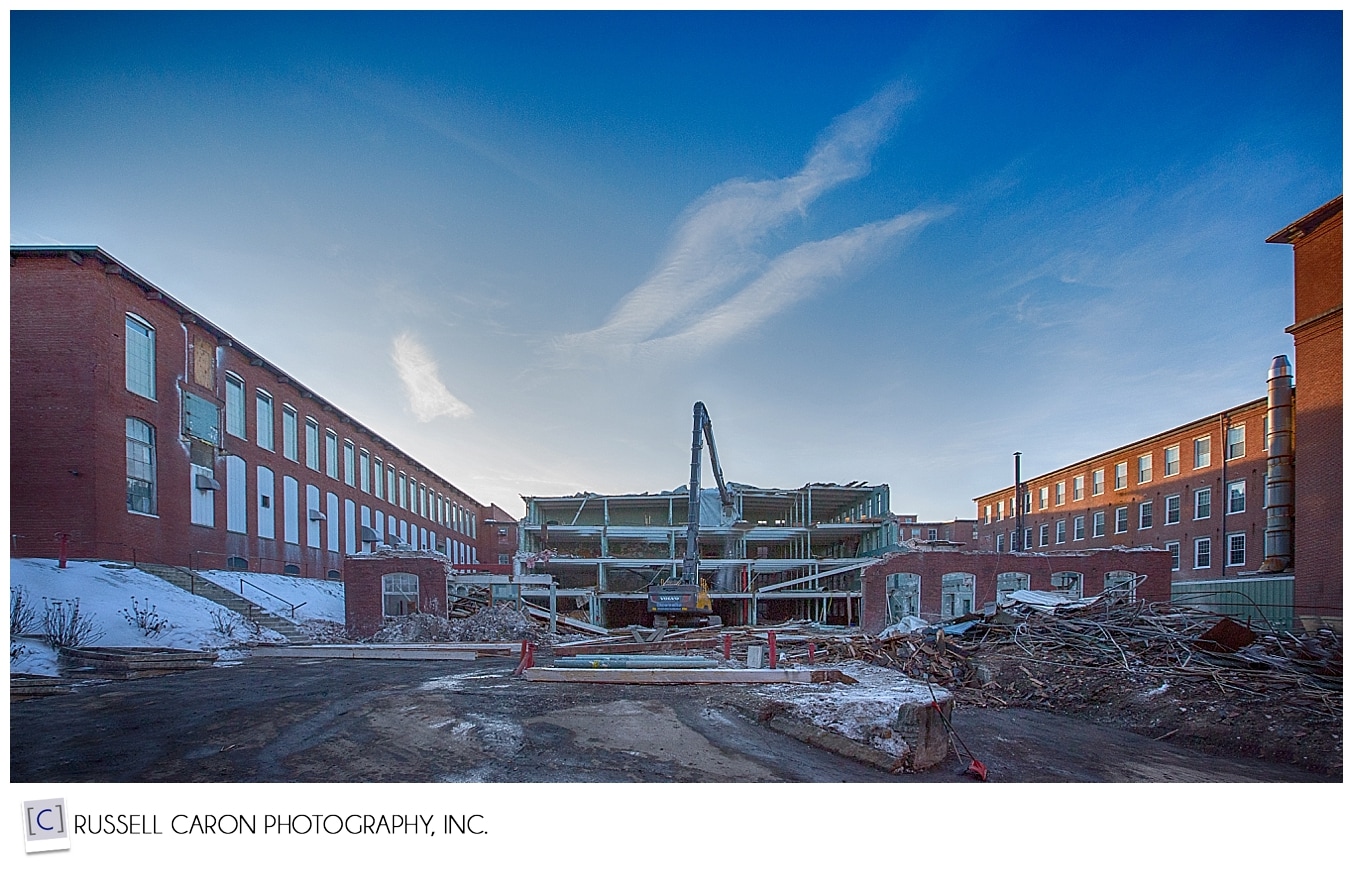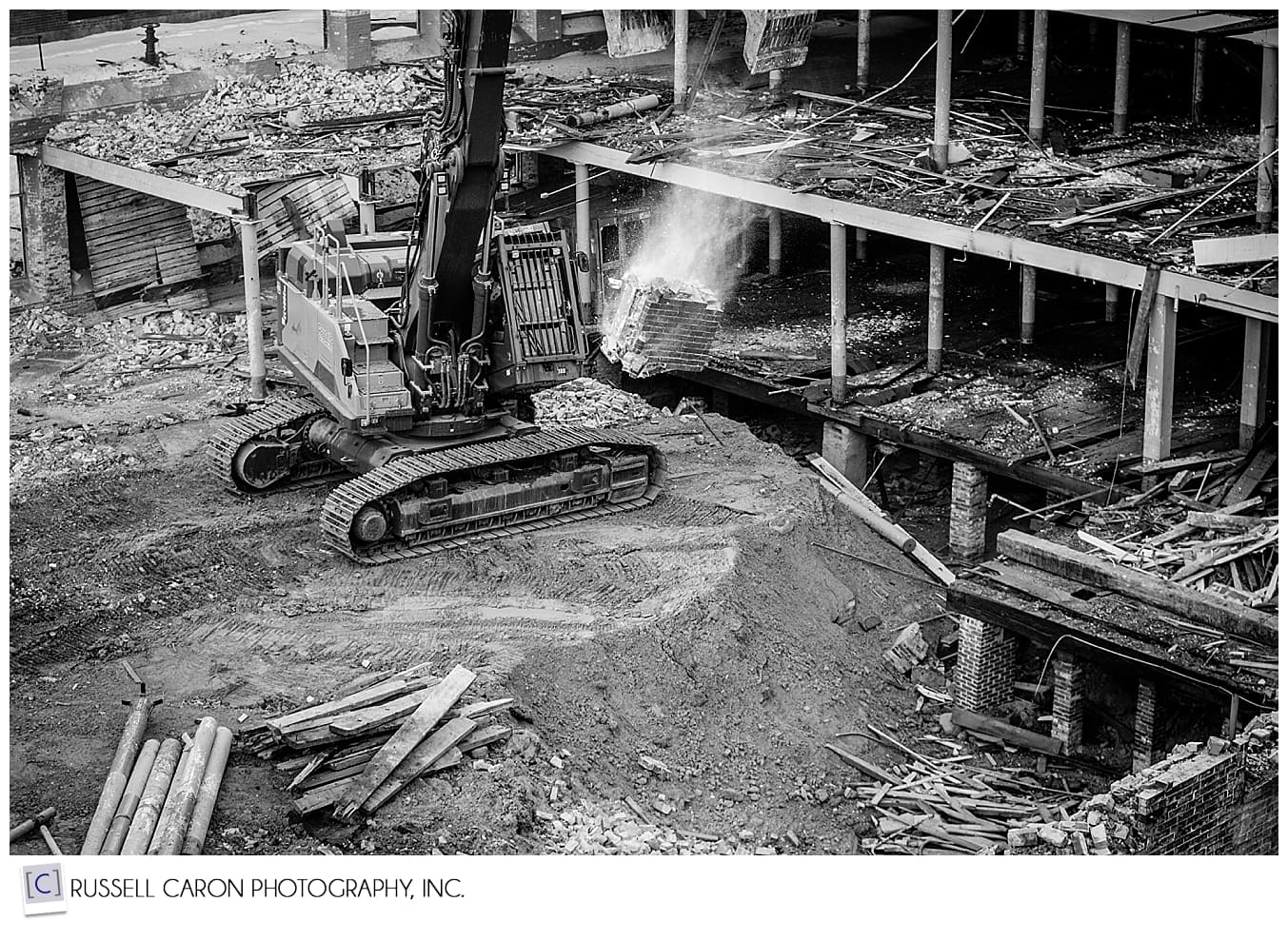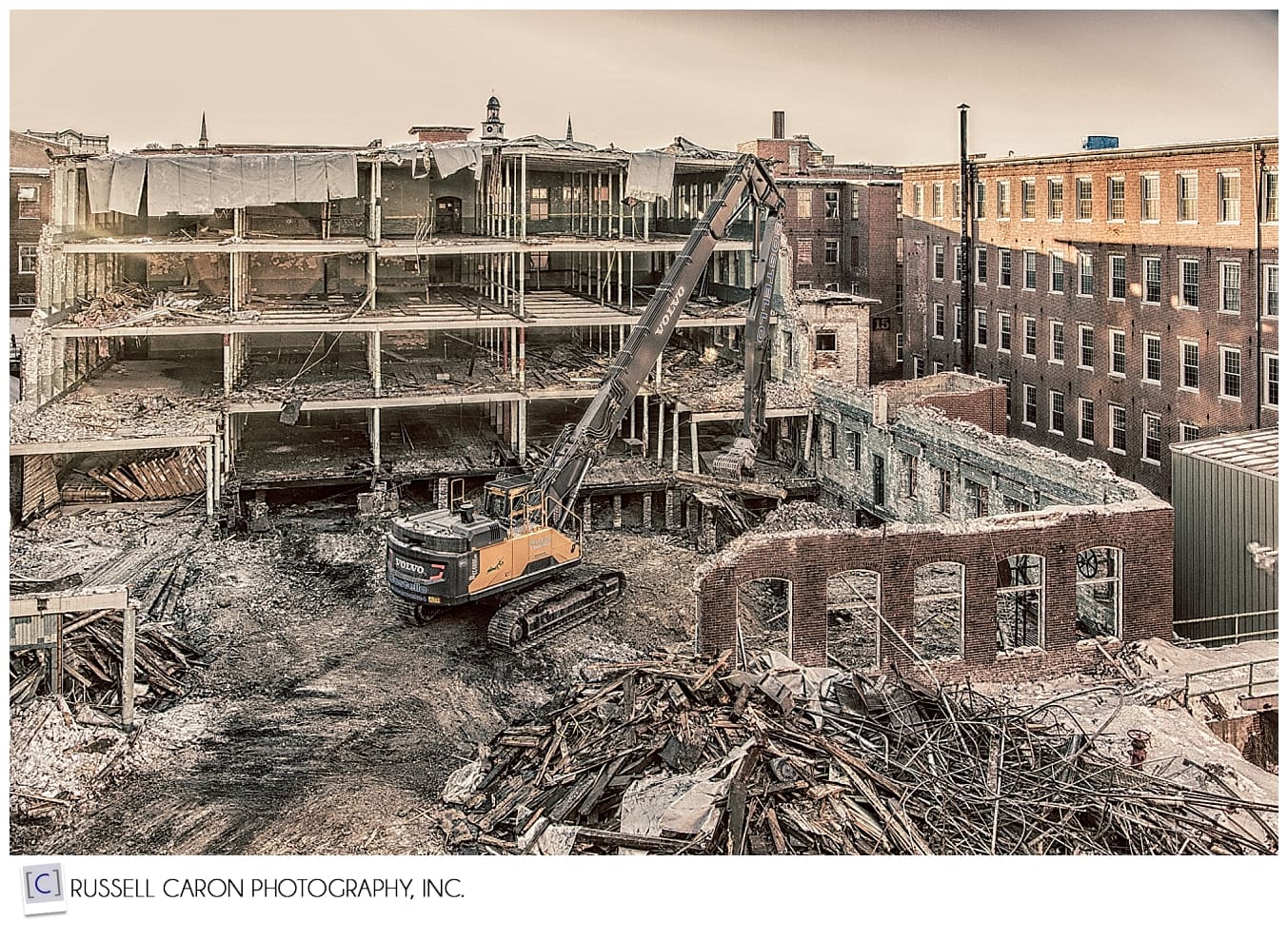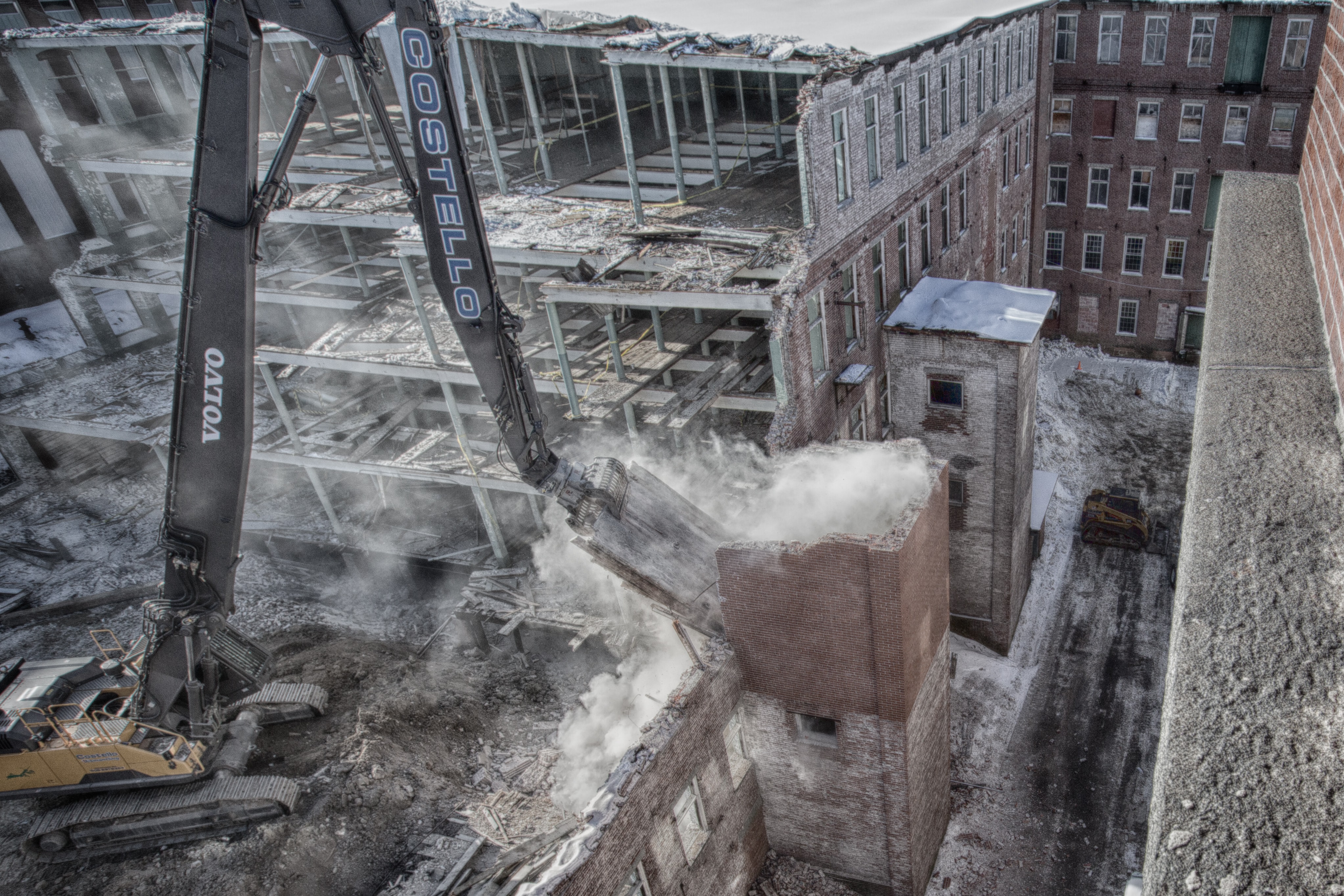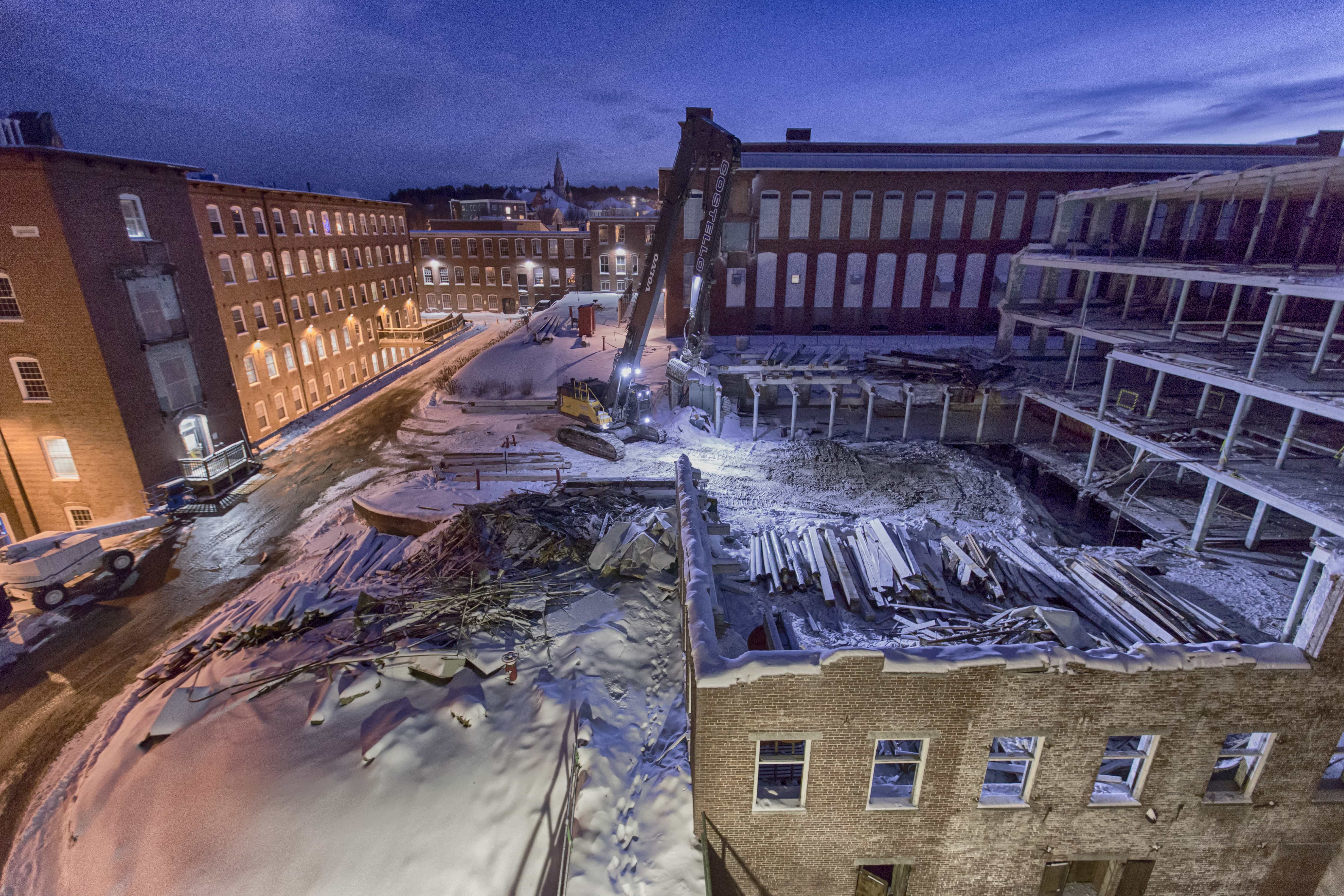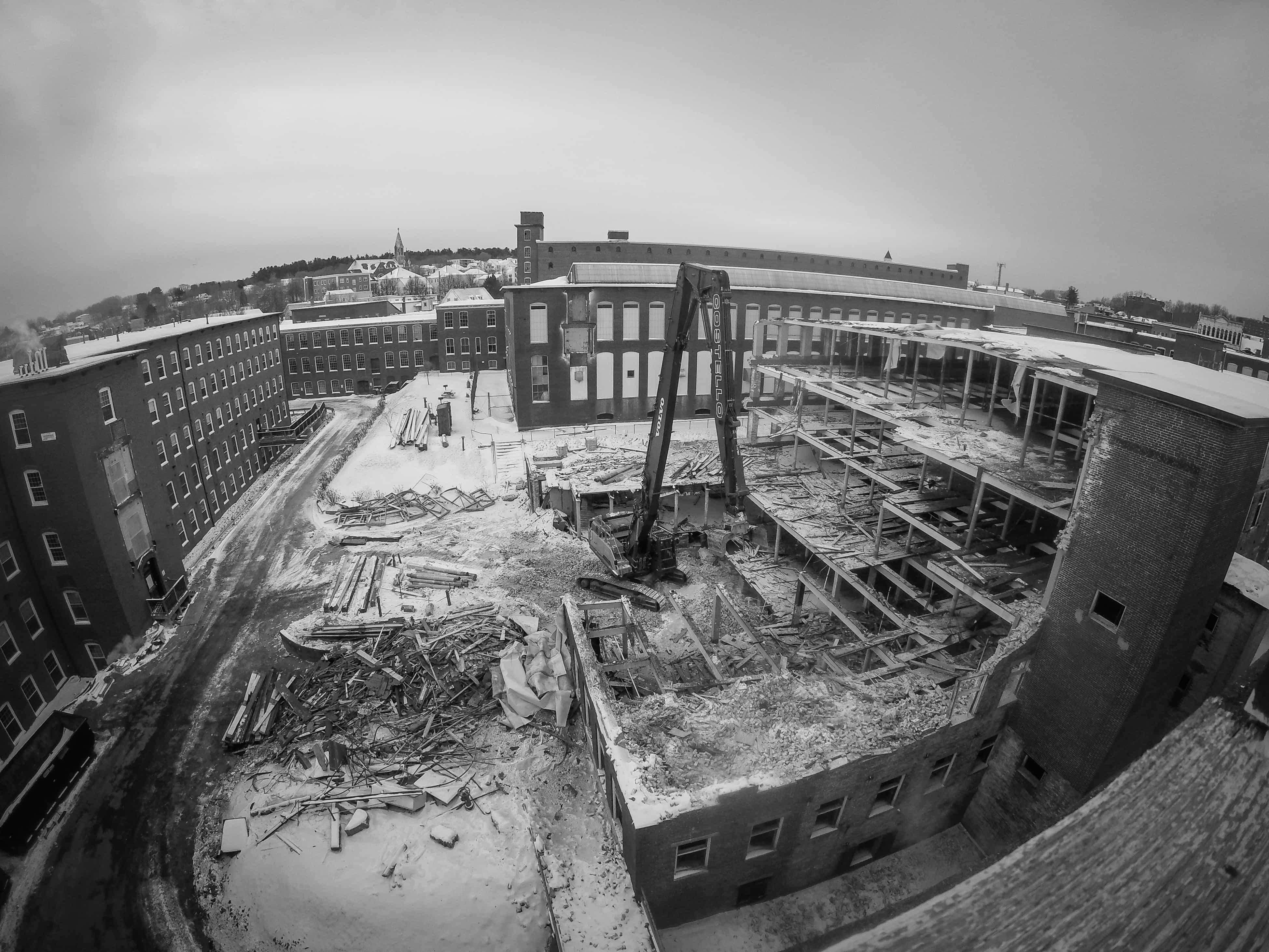 January 7, 2016:


DISMANTLING AN OLD MILL  | DISMANTLING THE CONNECTING BRIDGE BEGINS: December 31, 2015
This bridge connected the 2nd and 3rd stories of Building #18 to Building #16. 

BEFORE DISMANTLING AN OLD MILL : December 28, 2015

Below, various views inside of Mill Building #16 before dismantling started.
Below left, looking up through now-opened ceilings and floors. Much wood had already been reclaimed before any dismantling started. Below, right, looking down a previously-used shaft.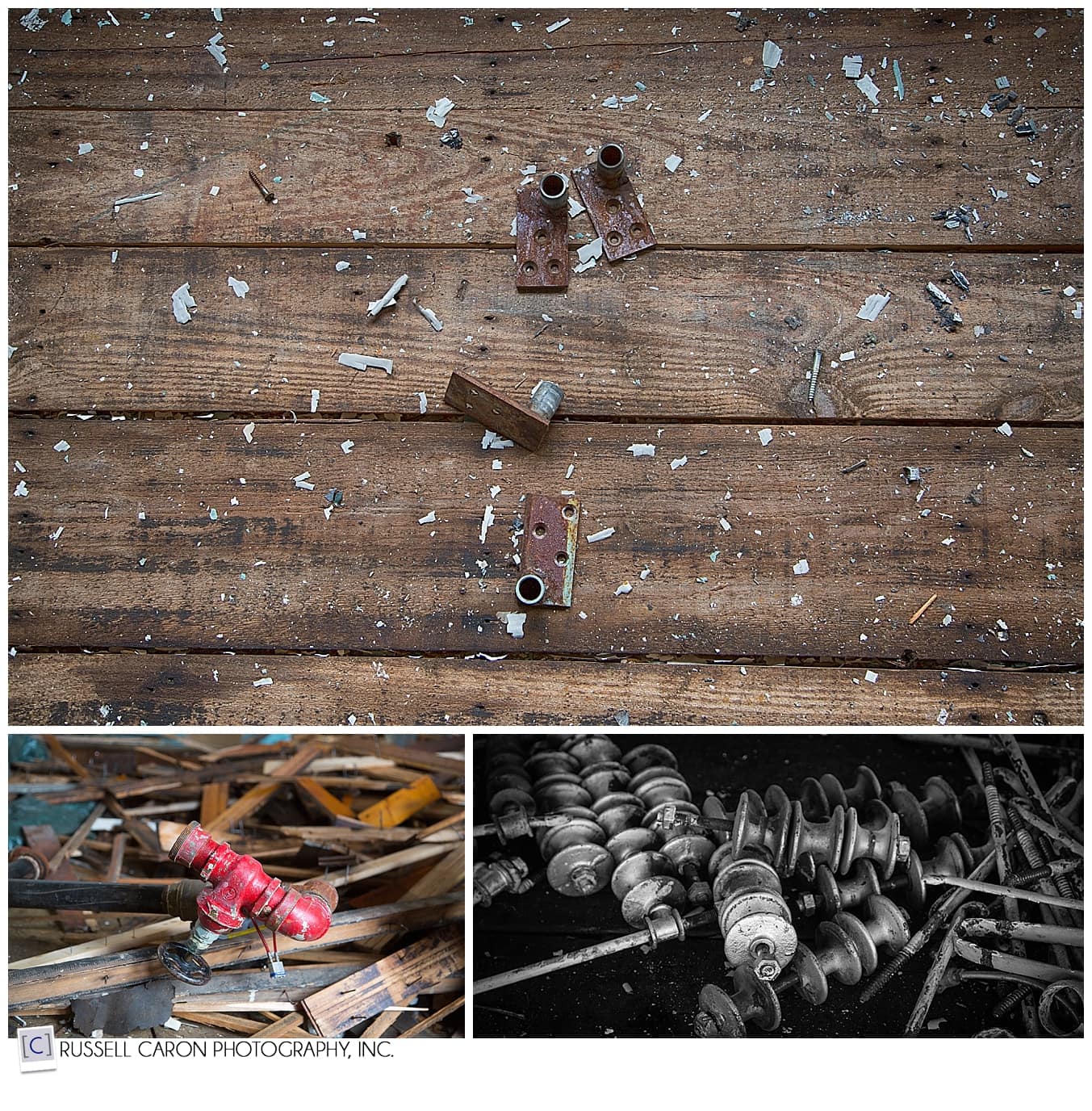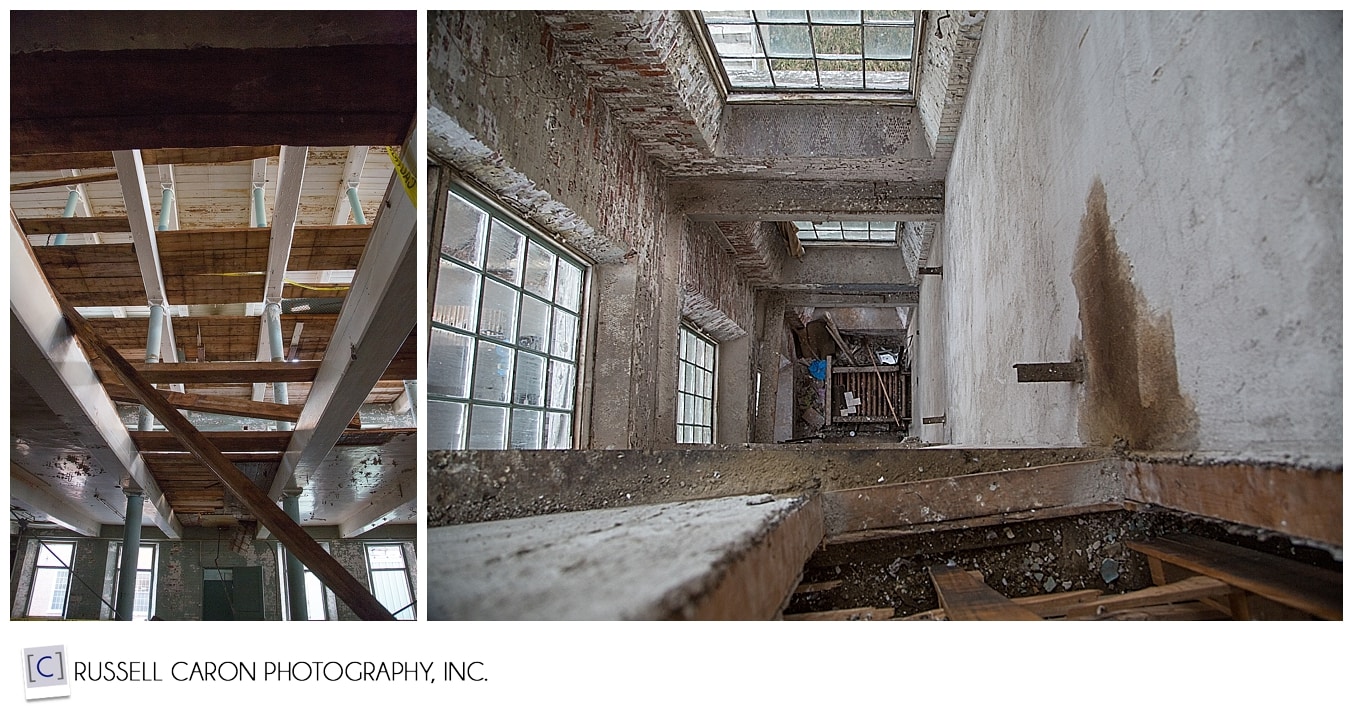 If you enjoyed this post on dismantling an old mill, we would love for you to post a comment below, AND sharing would be awesome too! Thank you!!
Russell and Liz Caron, Maine wedding photographers at Russell Caron Wedding Photography, put the fun into wedding photography for Maine wedding couples. Feel the love as this dynamic pair effortlessly capture each of your cherished moments, producing natural poses and unparalleled art for your special day. For more information, please contact us right away!