Sebasco Resort Maine Wedding
Dasha grew up in Russia, and now lives and works in Maine. She and Sean are an endearing couple, and their wedding, held at the Sebasco Harbor Resort, reflects all the carefully-planned details Dasha has been scripting since their engagement. Dasha's dad is a general in the Russian military, and it was a striking sight as he walked her up the aisle. Speaking of her dad, he and Dasha choreographed perhaps the most amazing father-daughter dance I've even seen! And I've been at approaching 1,000+ weddings. Blessed with nice, if not a bit breezy, weather, everything fell so perfectly into place, a result of much work and planning, mostly by Dasha. We think the photographs here by Sebasco Resort Maine Wedding Photographer, Russell Caron Wedding Photography, will help you feel the beauty of the day.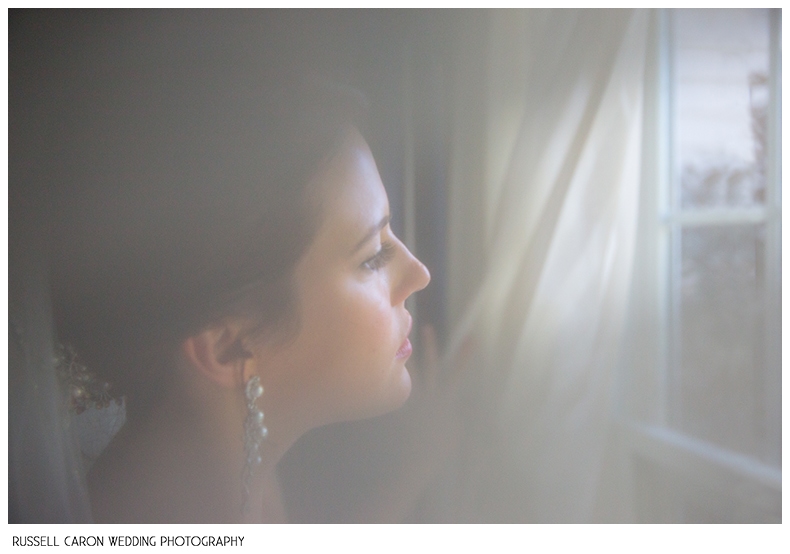 Dasha, a truly beautiful bride, above.
Casha and her father during the processional on a lovelySeptember day, above.

Married! Below.

Many wedding couples request to have their photo taken at the "big rock" a quick drive via golf cart, on the edge of the Sebasco Resort property. It's easy to see why this is such a popular photo request, as you can see below. With the beautiful sky mirrored in the water and the trees in the background, it makes for a color image.

A quiet moment between Dasha and Sean, above.

Fun bridal party photos, above and below.

Above left, the Russian bread ceremony. At the same time, the bride and groom try to take a bite of bread. The person who takes the largest bite, wears the pants in the marriage 🙂

We love comments and shares! If you enjoyed this post on Dasha and Sean's Sebasco Resort Maine wedding, please let us know. Thank you!
Sebasco Resort Maine wedding photographers, Russell Caron Wedding Photography, puts the fun into wedding photography for Maine wedding couples. Feel the love as this dynamic pair effortlessly capture each of your cherished moments, producing natural poses and unparalleled art for your special day. For more information, please

contact us

right away!