Old Port Portland Maine Wedding Photographers
We love that the above image looks like a postcard from Portland, Maine! Crystal and Kyle traveled to their home state of Maine, for a fun engagement session in Portland, Maine's, Old Port. Though showers threatened, we were blessed with dry weather and beautiful skies. We really enjoyed their obvious love and connection and we know, as Old Port Portland Maine wedding photographers, we'll have a great time photographing them on their wedding day. Which will be at the Inn at Ocean's Edge in Lincolnville, Maine on June 14, of this year.
In the meantime, we took Crystal and Kyle through the streets of the Old Port Portland Maine. Some of these images were taken in doorways, others in front of newly built hotels, and cute cupcake shops. We all had fun getting creative and getting acquainted.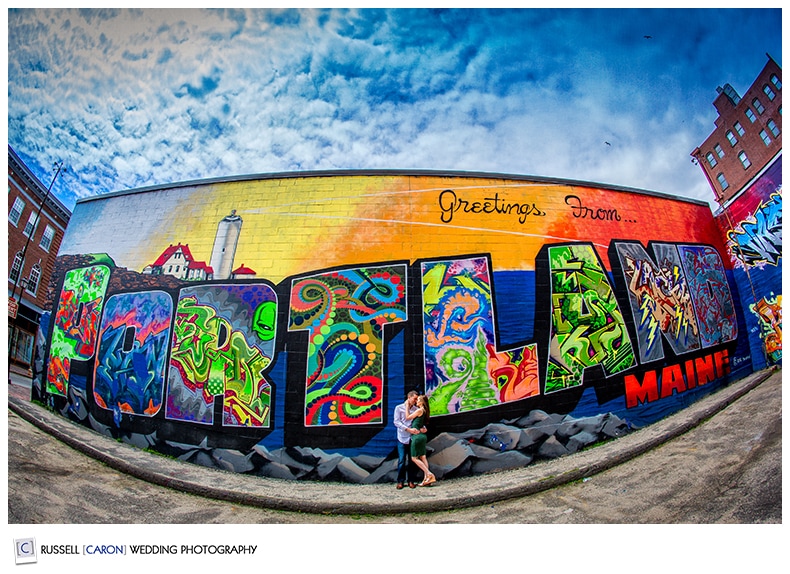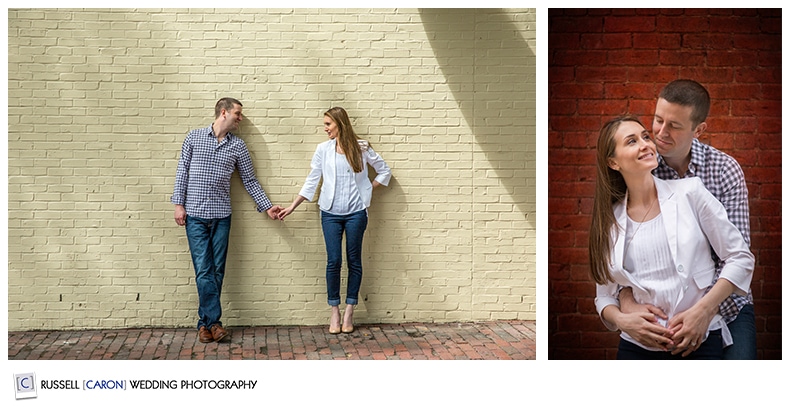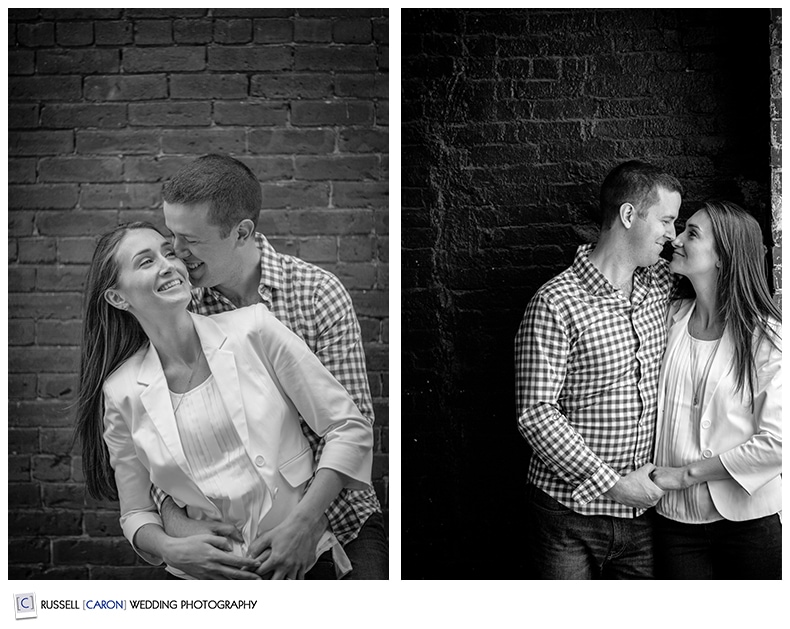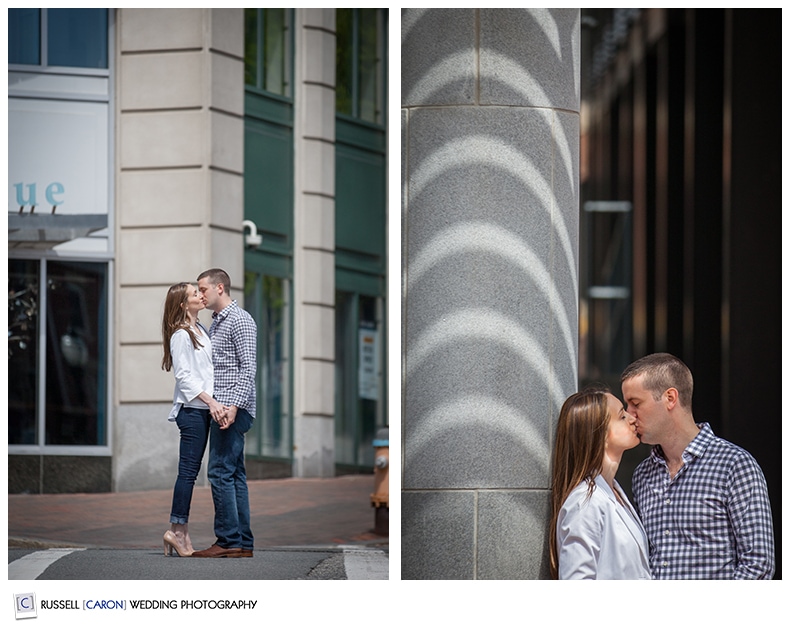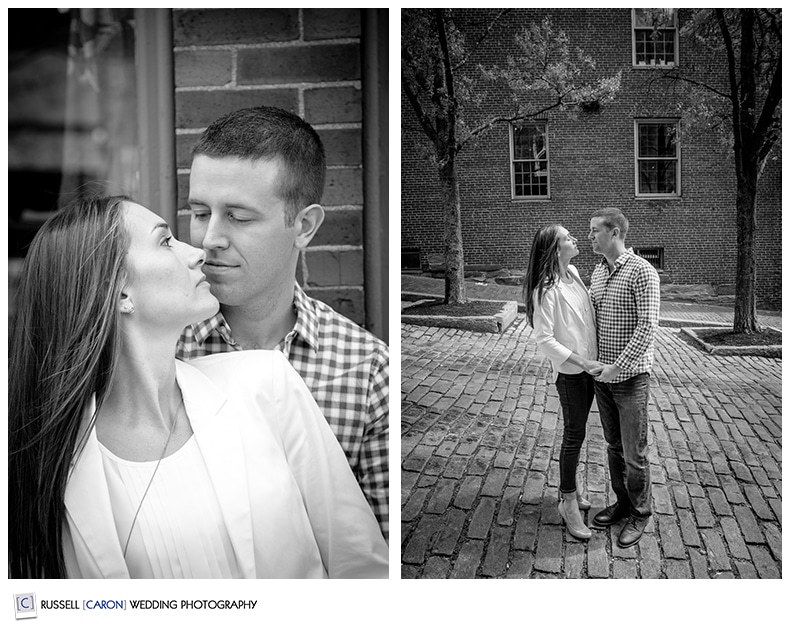 No Portland, Maine photo session would be complete without a classic photo near the waterfront! In the image below, you can see that Portland is still very much a working harbor. And, if you've never been to the waterfront in the Old Port, the city is just one street over with it's beautiful shops and world renown restaurants.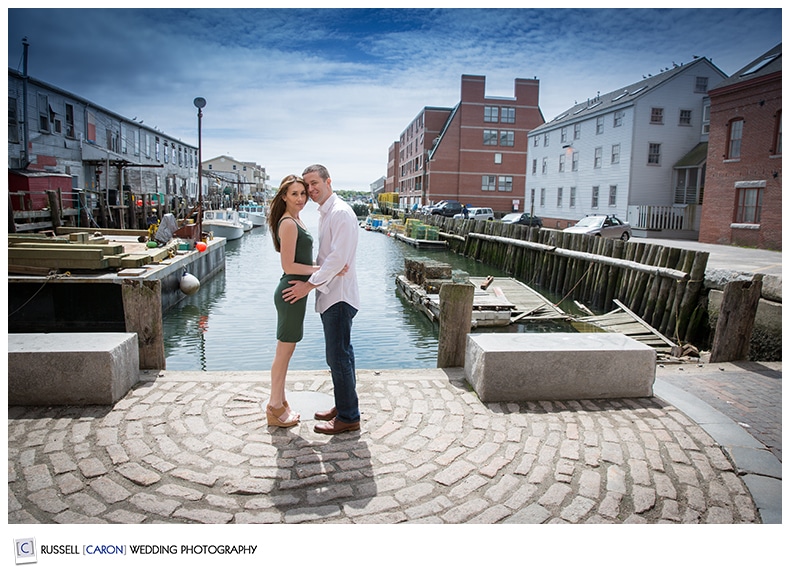 One of Liz' favorite images, in front of East End Cupcakes!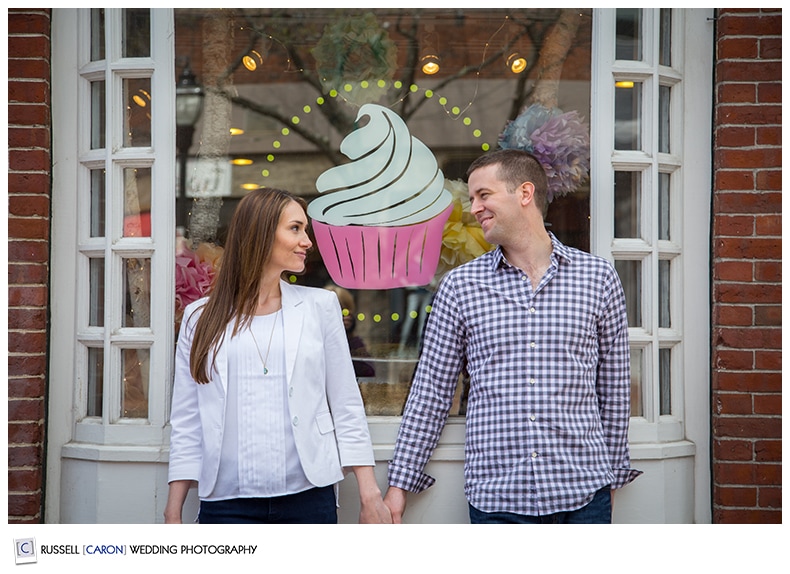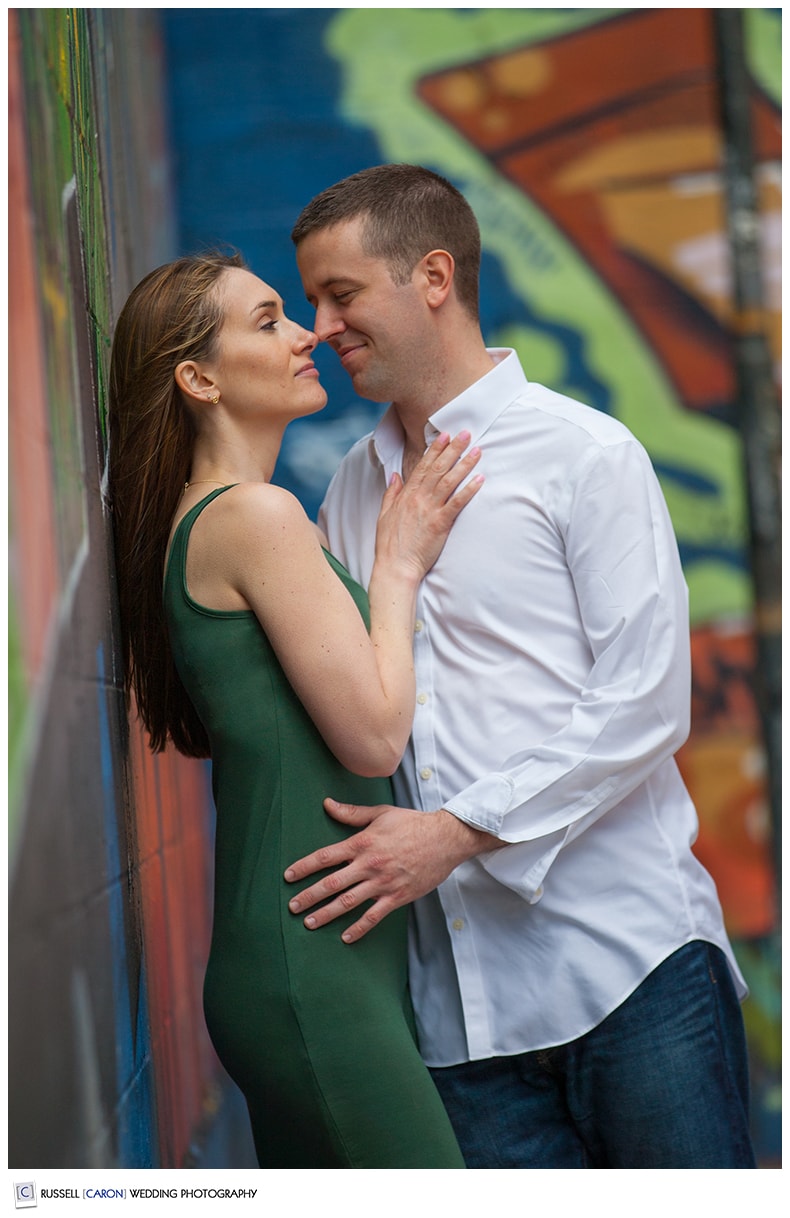 Old Port Portland Maine wedding photographers at Russell Caron Wedding Photography, put the fun into wedding photography for Maine wedding couples. Feel the love as this dynamic pair effortlessly capture each of your cherished moments, producing natural poses and unparalleled art for your special day. For more information, please

contact us

right away!