Crescent Beach Engagement Photo | Cape Elizabeth Engagements
We had an absolutely blast with Emily and Jake, can you tell from their Crescent Beach engagement photo?!? So. Much. Fun!!
Thinking back on what we said about our #1 top wedding photo of 2018 (here) we said something to the effect of "if you could have only one photo from your wedding, this would be it." Well, that is what we found ourselves saying here with this engagement photo. We scored soooo many fun and loving shots of Emily and Jake. For sure, having to have just one isn't in the equation. BUT, here we say it again, this ONE photo so perfectly sums up the fun and love these two share, it would be this one. That one special shot that would just look amazing as a large canvas on the living room wall. That's why this one is our #1 top engagement photo of 2018!
See Emily and Jake's Crescent Beach engagement!
Emily and Jake, your Mount Sunapee wedding can't come soon enough! We can't wait to see what will unfold as August turns to September! We already "just know" that you've chosen a spot perfect for what will no doubt be a totally amazing wedding day.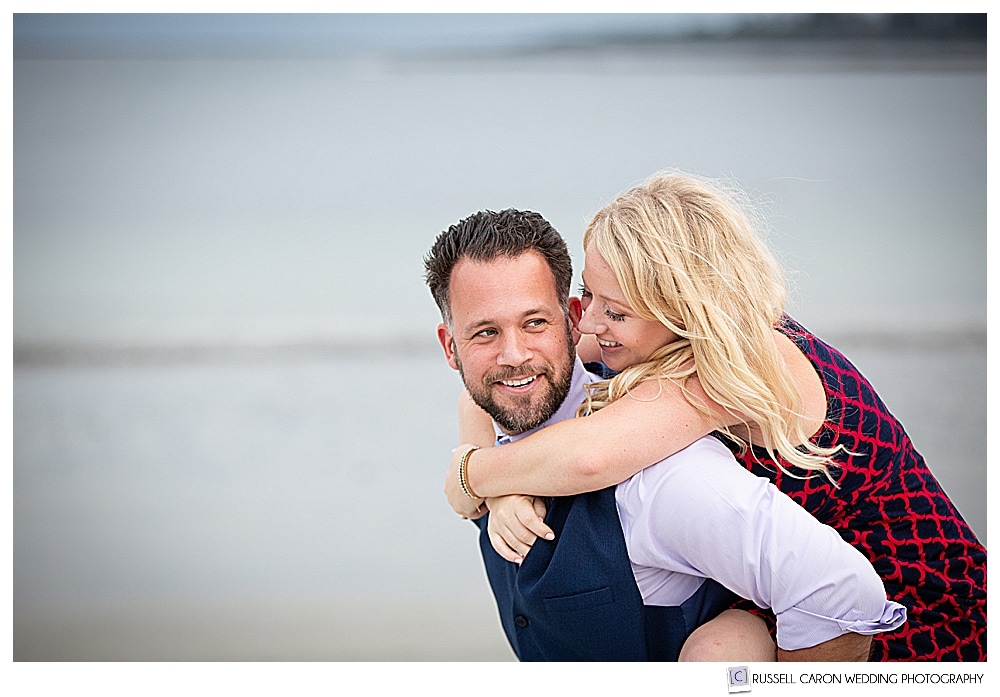 Give us some love! Please comment and/or share this post on Emily and Jake's Crescent Beach engagement photo, thank you!! Thanks for following along with our countdown(s)!!
Getting married? Maine wedding photographers, Russell and Liz Caron of Russell Caron Wedding Photography, would love to be part of your wedding day. Engagement sessions gives us an opportunity to work together before your special day. The connection we build during an engagement session is invaluable, and a whole lot of fun! We had such a great time during this Crescent Beach engagement photo session, imagine yourself doing the same! For more information, please contact us right away!