Colony Hotel Weddings | Kennebunkport Maine Wedding Photographers
We love Kennebunkport, Maine, and one (big) reason includes Colony Hotel weddings! Located on Kennebunkport's Ocean Avenue, The Colony Hotel is close to Dock Square and Kennebunkport's downtown. Also, the Colony Hotel is across the street from a great little beach area and one side of the Kennebunk River breakwater. Furthermore, it's in close proximity to area churches. Lastly, the Colony Hotel is perfect when the wedding ceremony is to be on site at the same location as bridal prep and the reception. We love Colony Hotel weddings! Take a look at the images below, and you'll see why.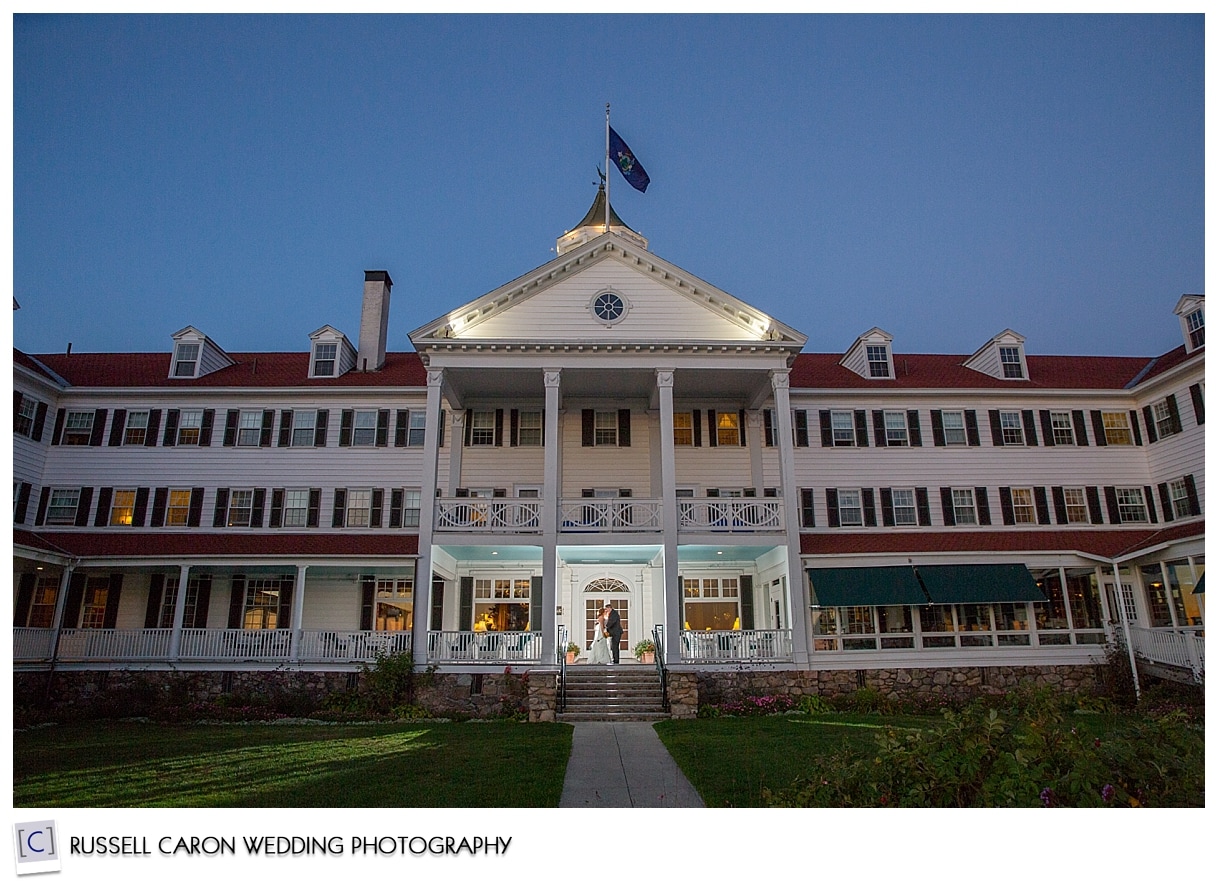 Classic Maine Hotel
Above, the classic Colony Hotel stands majestically as twilight descends, with Laura and Bret having a quiet moment on the porch.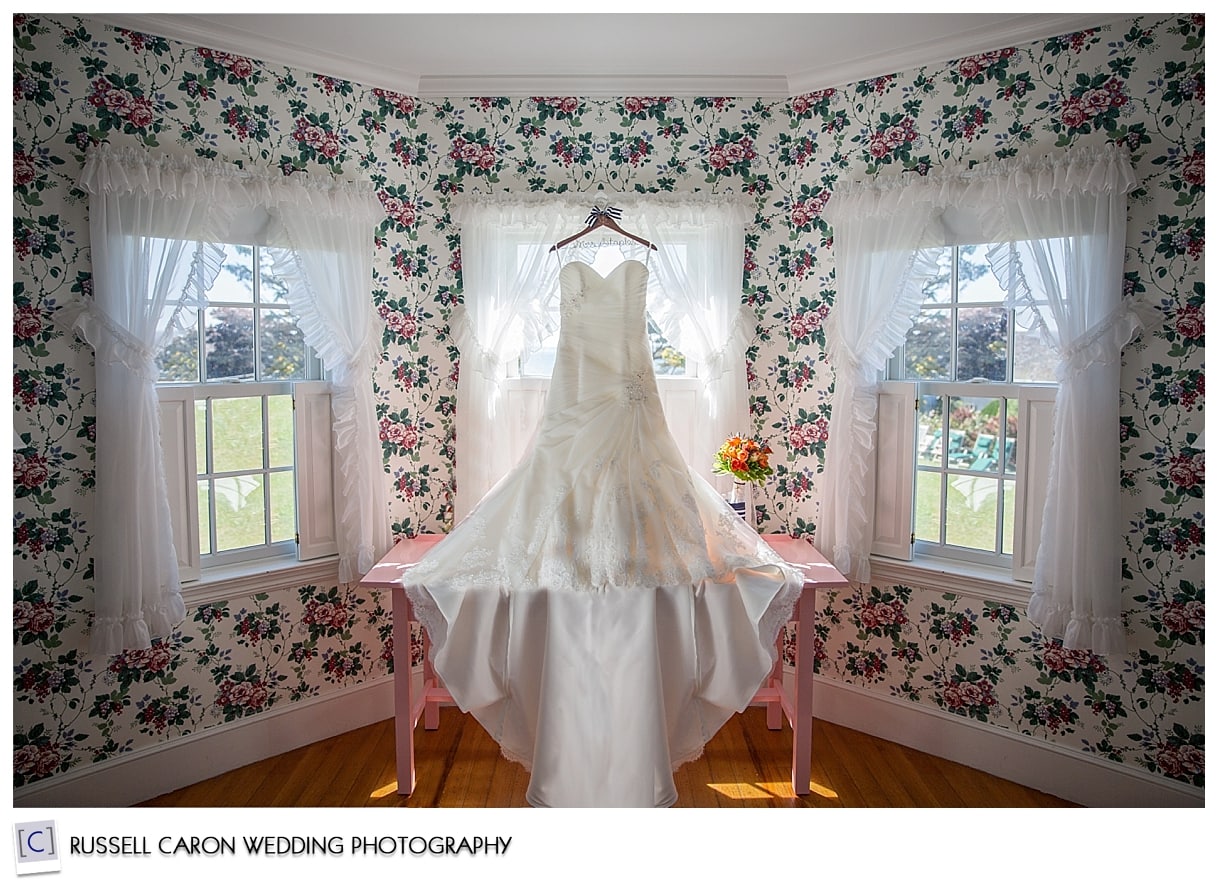 The Colony (above) has stately rooms with wonderful light, perfect to hang a stunning wedding gown for a photo. Speaking of great light, the following photo of Laura was taken in the same room as pictured above.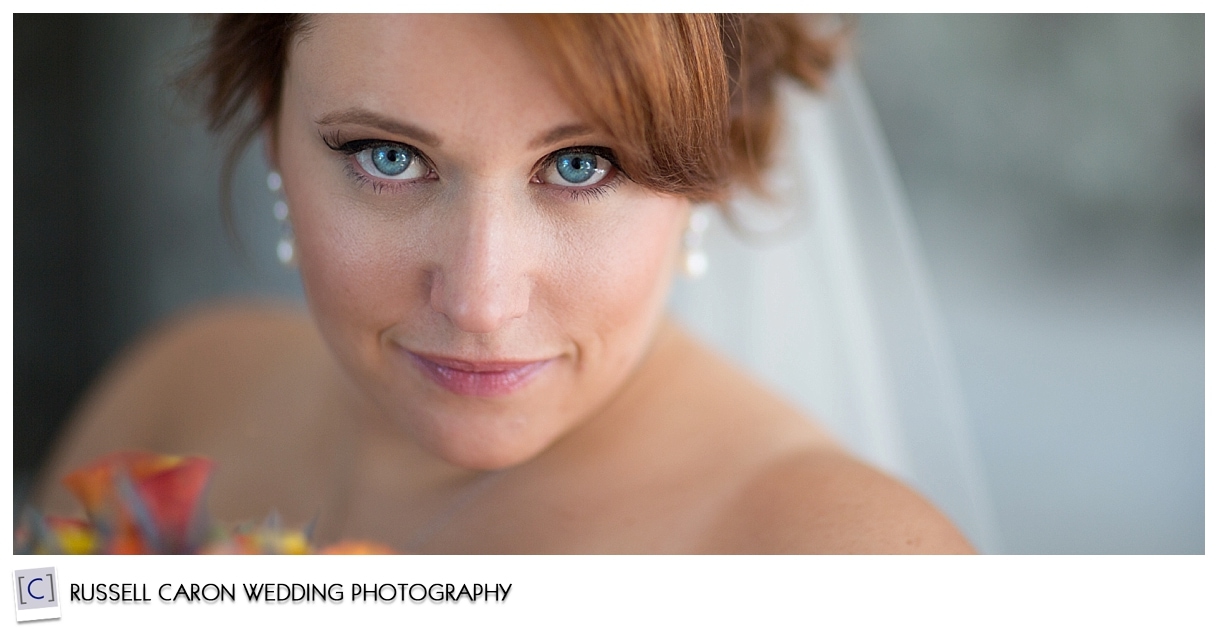 (below) We just love how the beautiful rooms off the lobby give a quiet place for a bride to look outside to see the weather, and guests arriving, without being seen. Also, a perfect place for a dad to give some last-minute reassurance.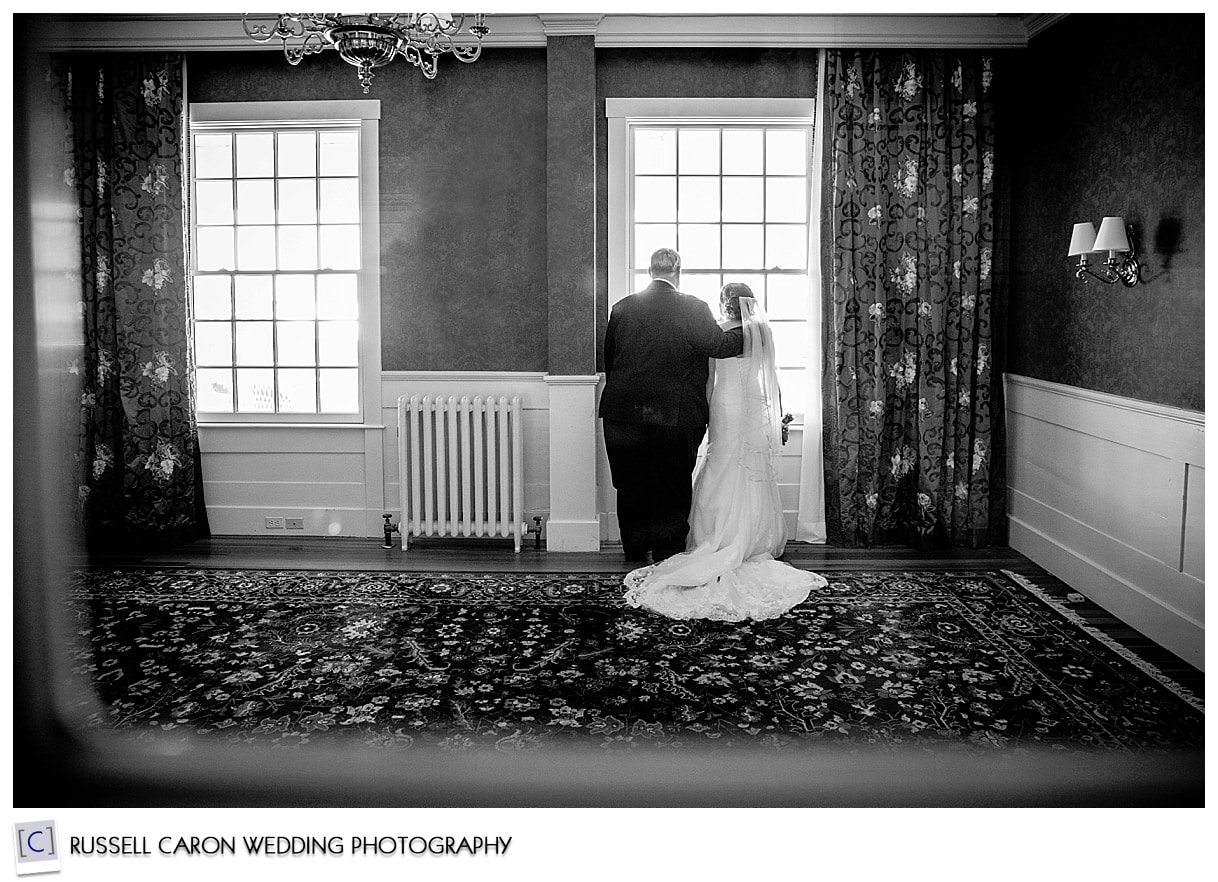 Just across the street at the "Colony Beach", as the locals call this spot, there is ample opportunity for fantastic image-making, and (below, right) great views looking back to The Colony.

In the fall it isn't too hard, when the photographer knows the town, to find places with beautiful foliage, as shown here…and another view of the beach area looking back toward the hotel.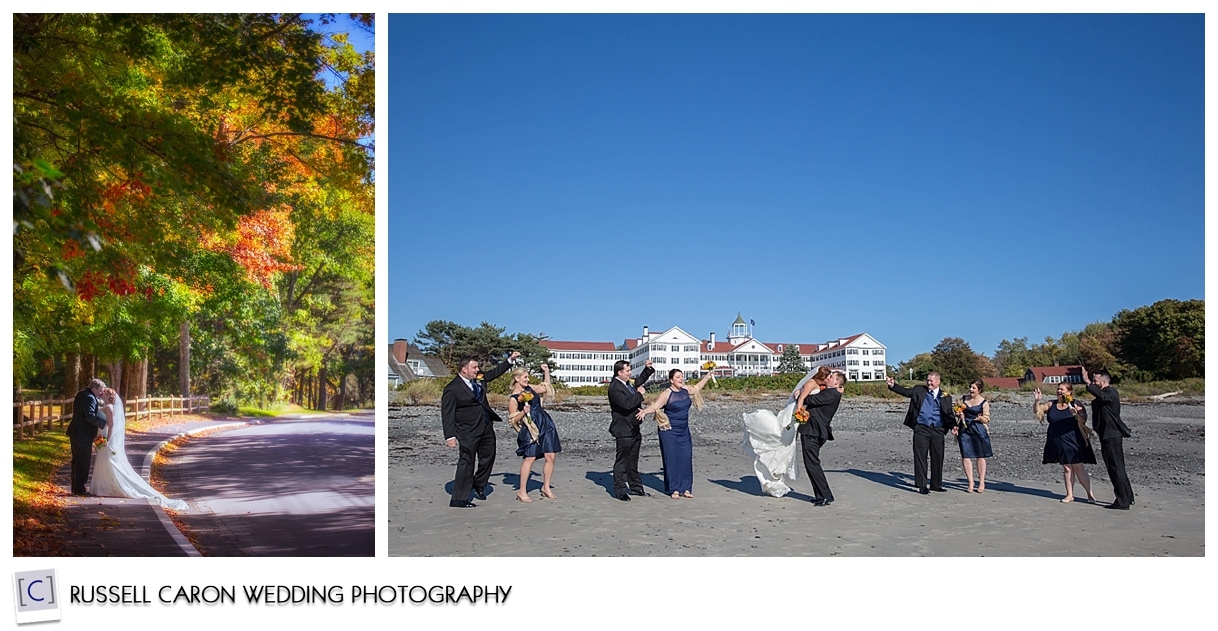 How's this for a great spot..no, make that FANTASTIC spot, for Colony Hotel weddings???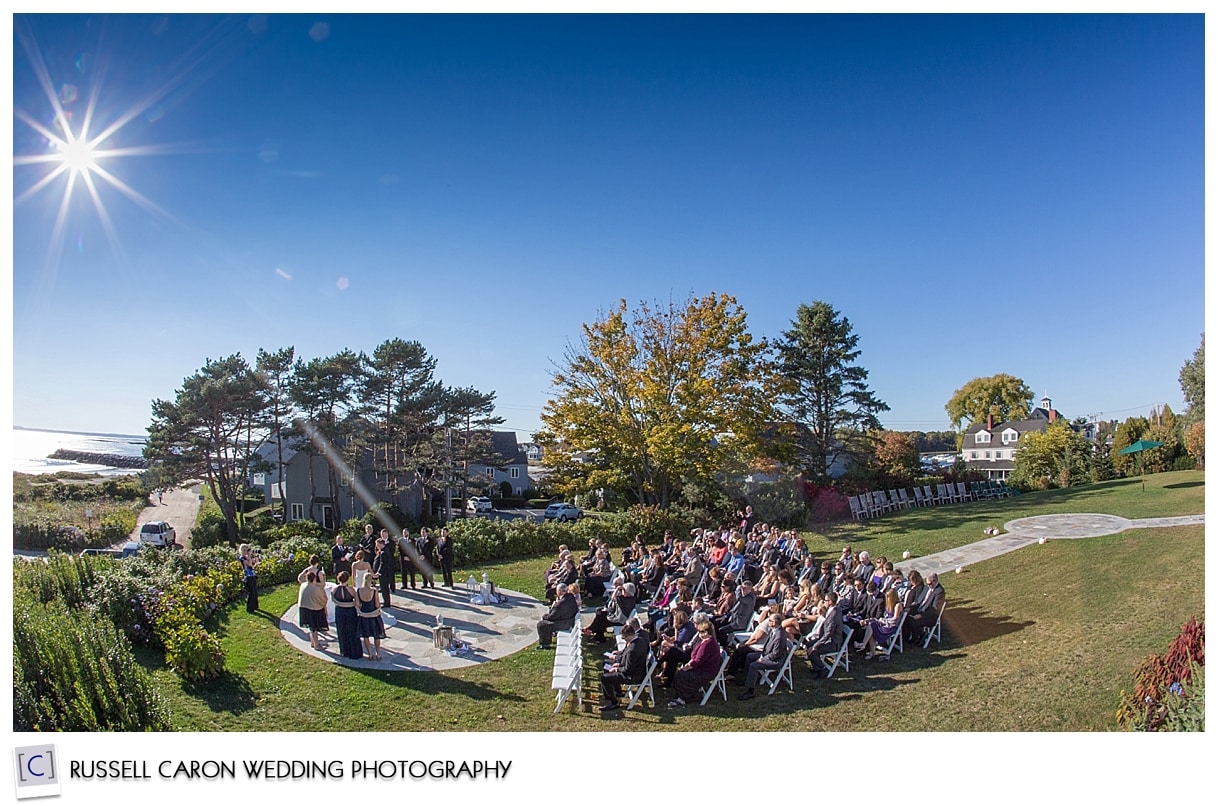 (below)Tiffany and Patrick, Real Maine Wedding of the Year 2013 winners, on The Colony's outside lawn. When your Maine wedding photographers know the afternoon light, excellent photos are possible even when things get bright and shadowy. Can you beat that backdrop here in Maine? Try as you may, at least in Southern Maine, there aren't very spots to give this one a run for its money. The Colony Hotel and Russell Caron Wedding Photography were both vendor partners for the Real Maine Wedding of the Year in 2013, held in Kennebunkport, Maine. A  $100,000+ value wedding contest sponsored by Real Maine Weddings.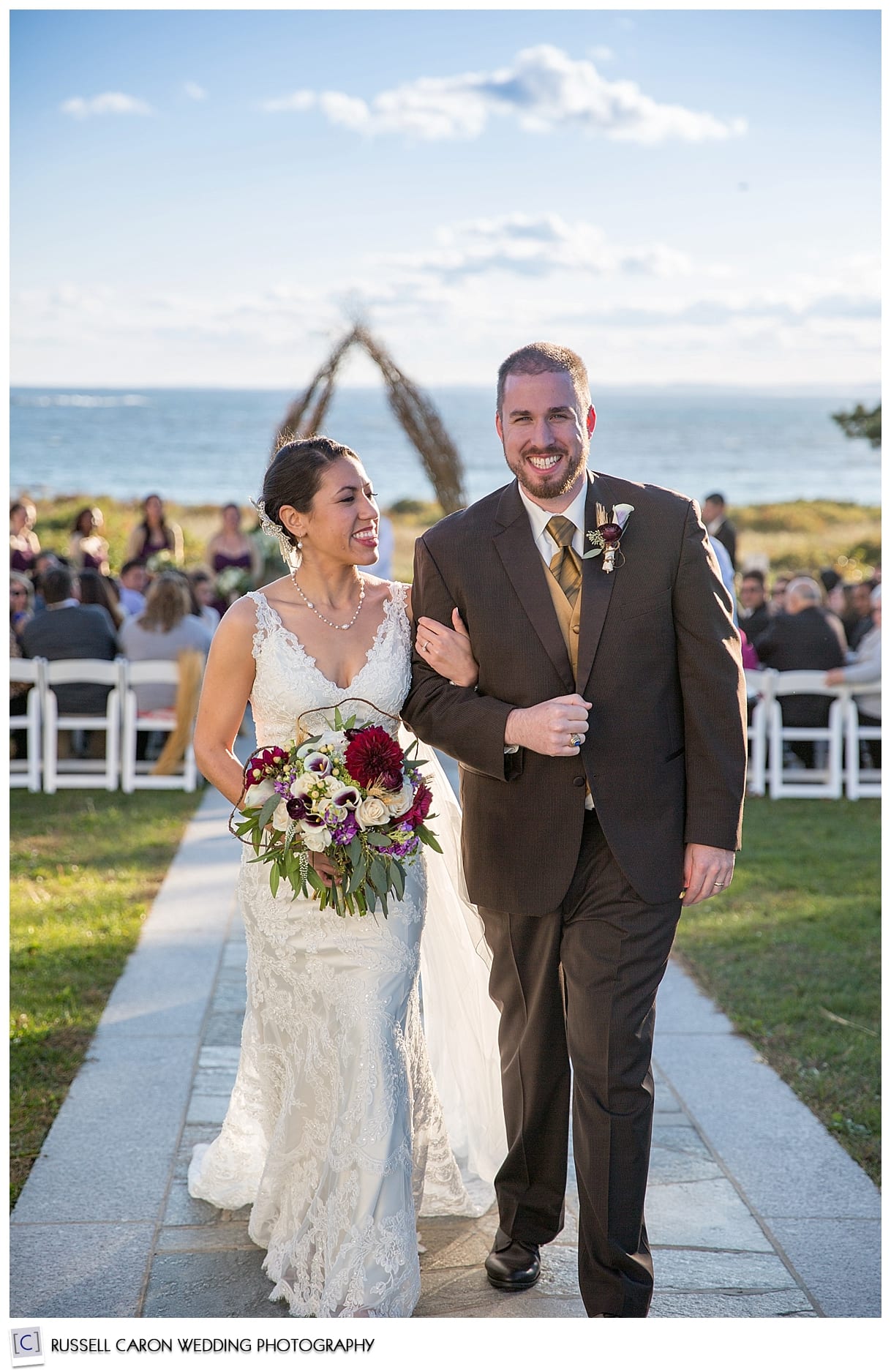 Great Location
(below) Here's some fun we had with Colleen and Andrew during their Kennebunkport wedding. The bridal party 'owns' Dock Square in this iconic image. This photo made its way into thousands of copies of a Kennebunkport wedding brochure the year after we took it. Dock Square is about 2-3 minutes from The Colony by limo or car. You're probably beginning to see the reasons why Colony Hotel weddings are so special.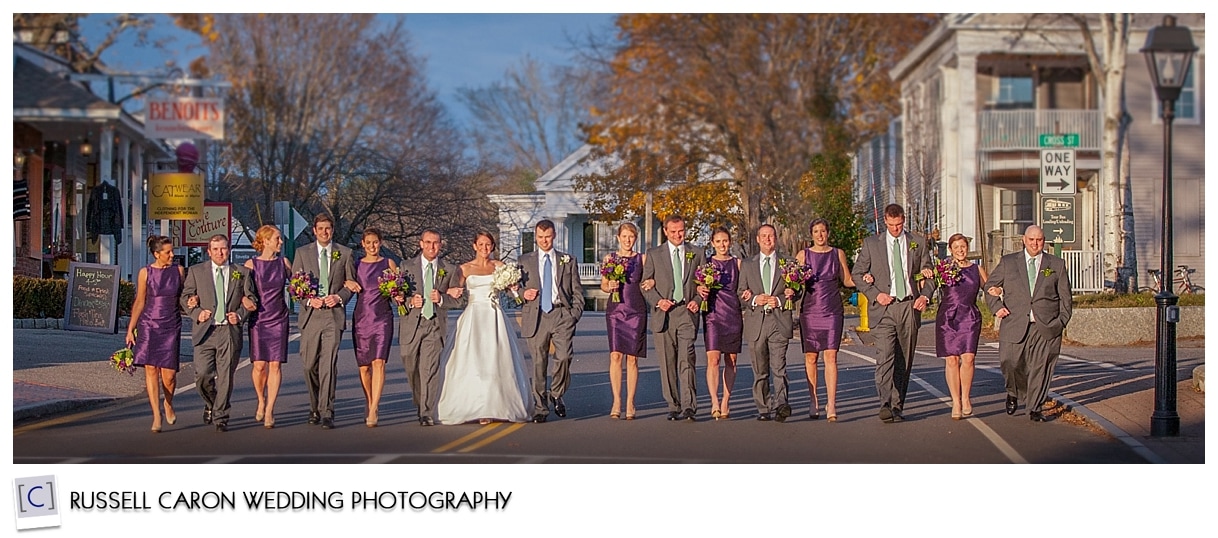 And when twilight and sunset fall in earnest, these kinds of things happen. Once again, this is all just moments away from the reception room back at the hotel across the street. So virtually nothing is taken from the reception while these memories can be made.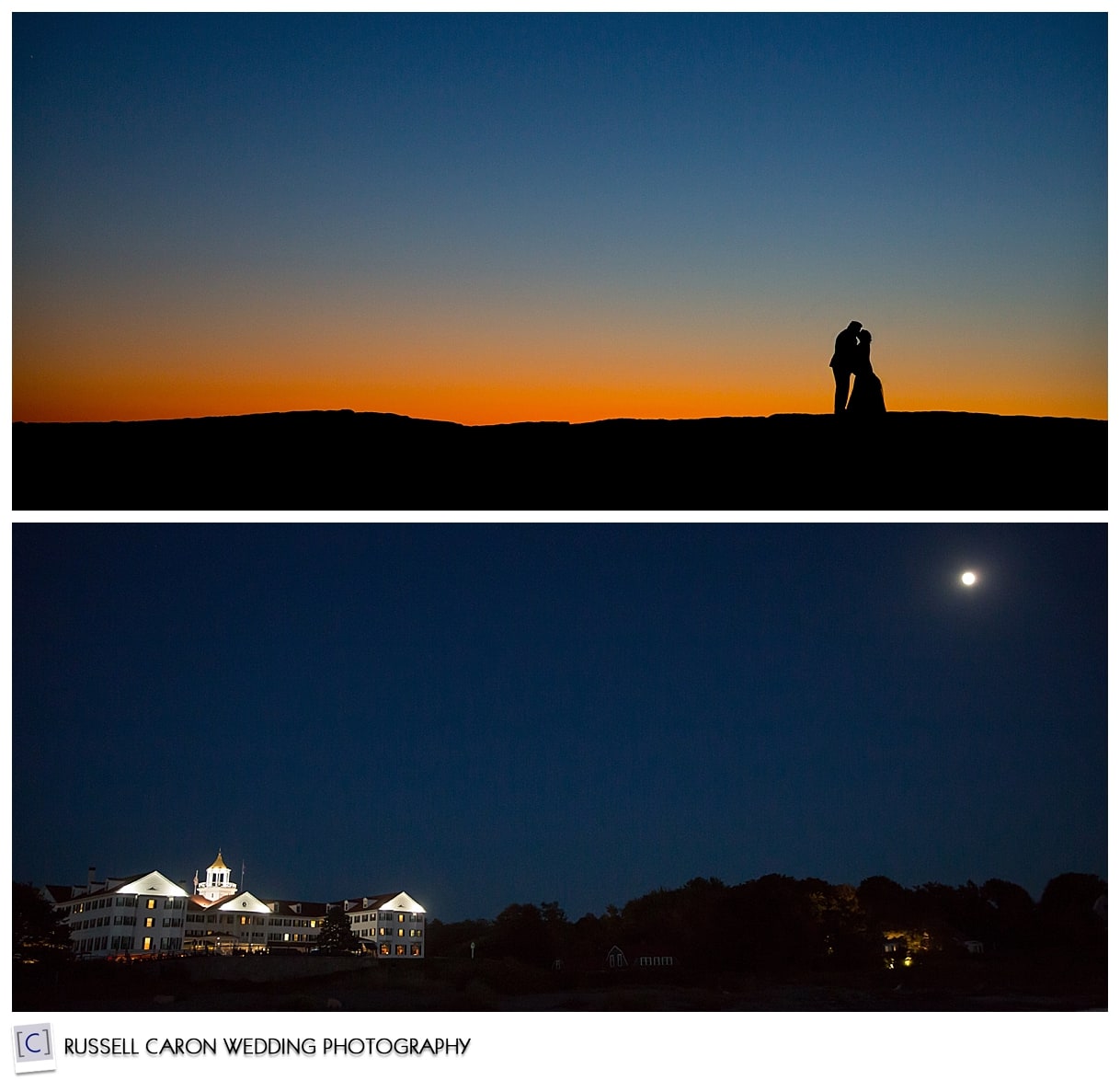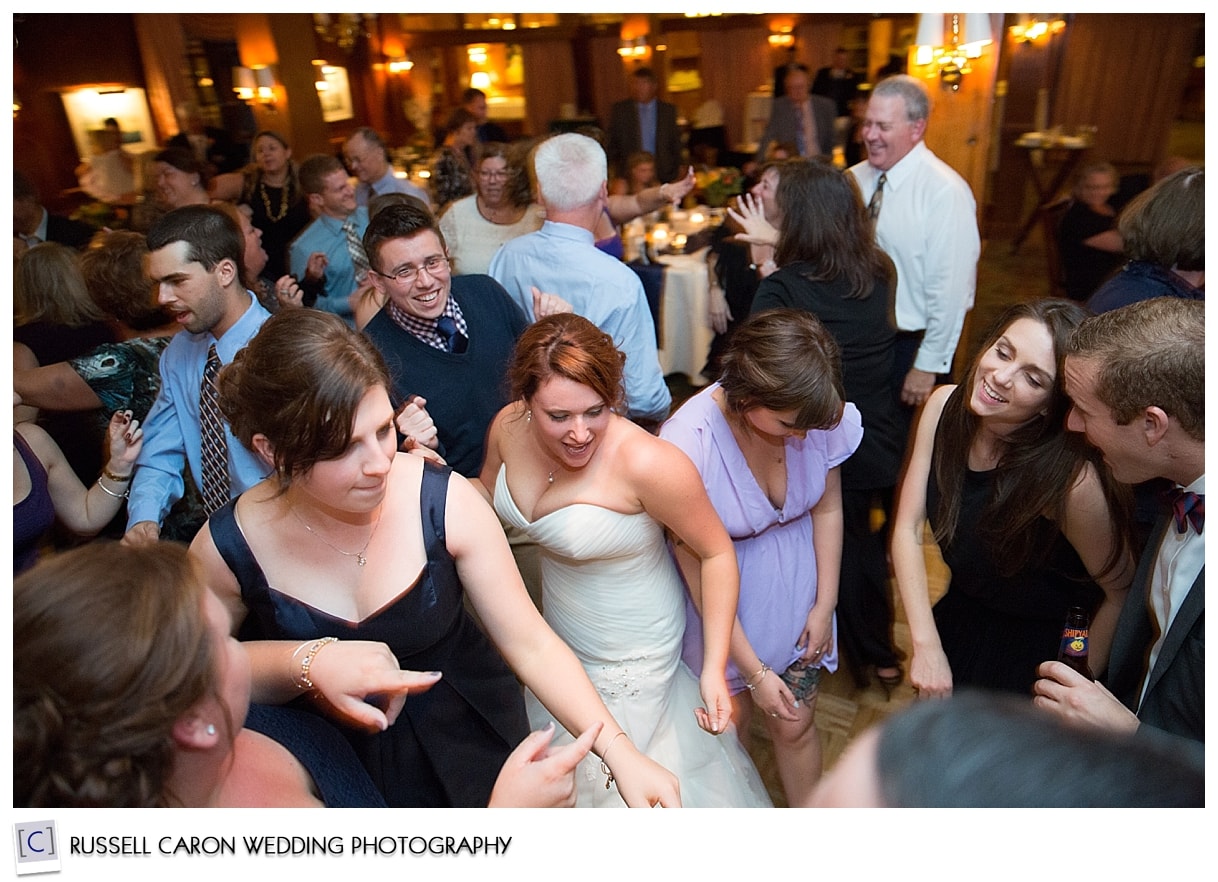 Great Kennebunkport Maine wedding venue
(above) With a classic ballroom there is going to be great fun as your band or DJ rocks and parties the night away. It's all right here at The Colony Hotel. You deserve to have The Colony on your short list of venues for your southern Maine wedding. We highly recommend you contact the wedding coordinator at the Colony Hotel and check out your options! Here's hoping your date is open!
If you enjoyed this post about Colony Hotel Weddings, Kennebunkport, Maine, we'd love to hear from you. Please comment below. Thank you!
Kennebunkport Maine wedding photographers Russell and Liz Caron would love to be involved in your special day. We will travel to whatever location you can think of, whether you prefer Colony Hotel weddings, or Caribbean resort weddings! For more information, please contact us right away!