Falmouth Maine Wedding
Brittany and Brigham gave us some time before and after their beautiful fall wedding in Falmouth Maine for creative and artistic images. They were wonderfully animated and whatever we wanted to do with them, they not only obliged but were so comfortable doing, and so intent on being sure that the photos were most important and took precedence. How refreshing to us as Falmouth Maine wedding photographers to have couples like Brittany and Brigham! Their letting us do what we love doing and with a couple as great in all regards as they are makes everything a win-win. Enjoy these, a sampling of some Falmouth Maine wedding photography.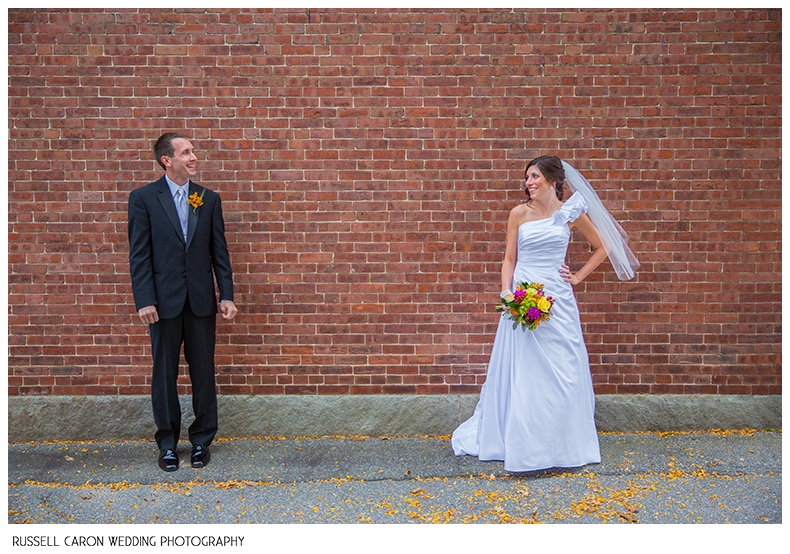 No wonder we love being Maine wedding photographers!  Look at the beauty of Yarmouth's Royal River Park with its beautiful fall foliage!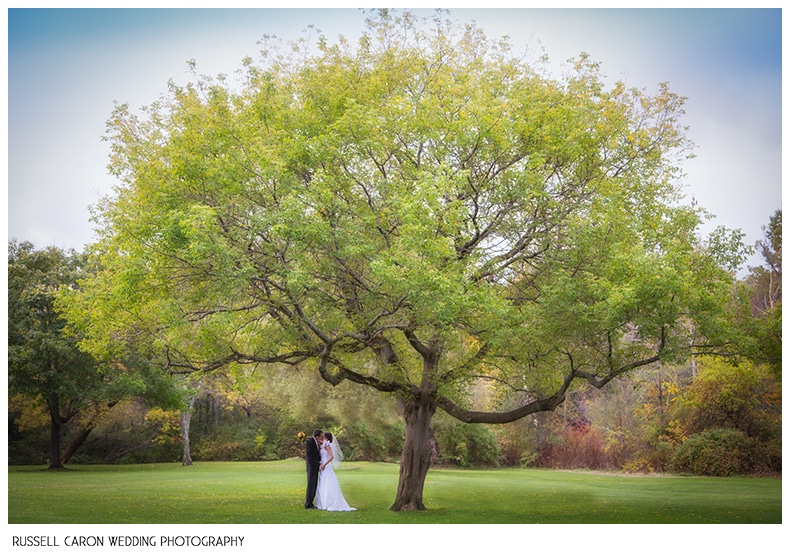 The Royal River park is full of gorgeous tress and color; we could have photographed Brigham and Brittany all day, especially with the beautiful softbox of light from the gray sky.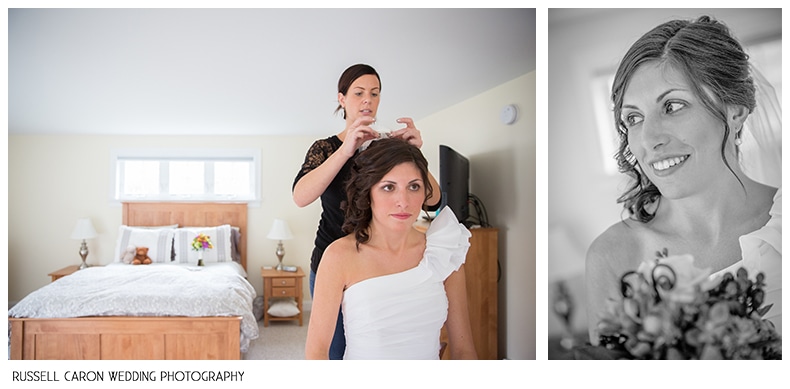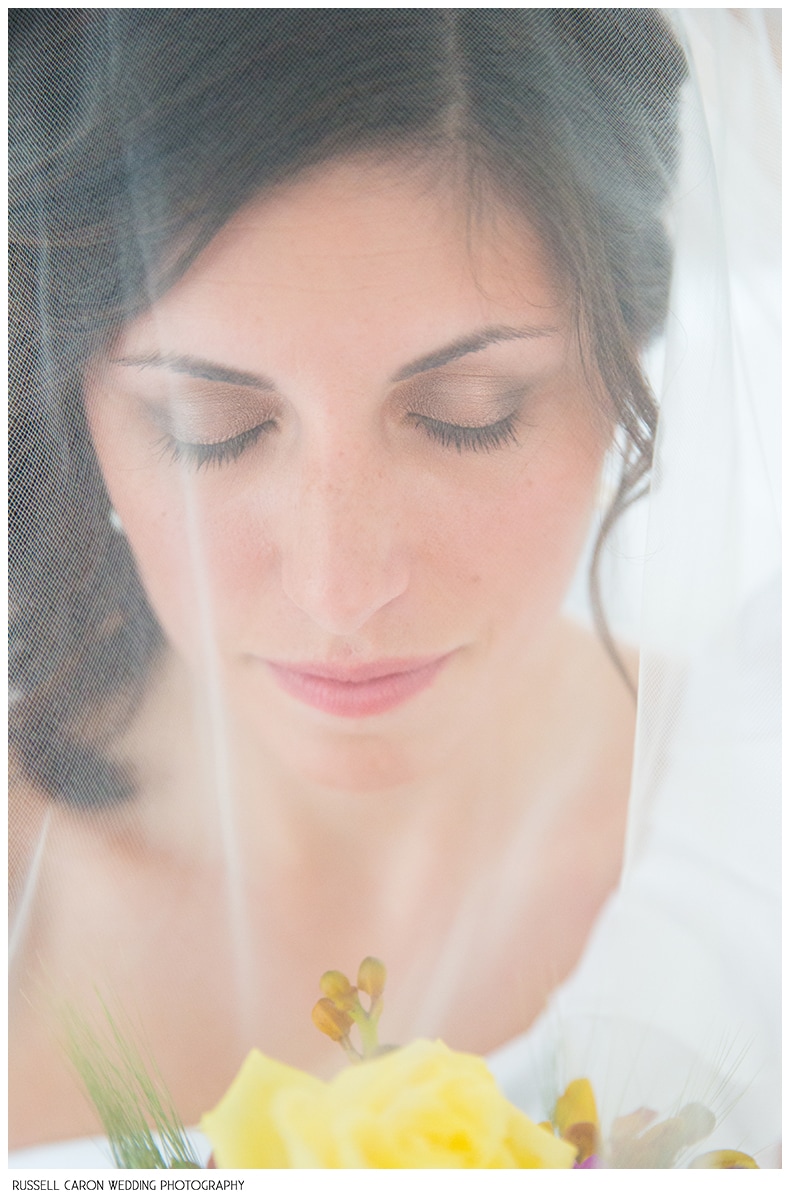 Falmouth Maine wedding photographer Russell Caron captured a quiet moment with bride Brittany a short while before her wedding on Saturday October 12, 2013. Above.
Below, Brittany and Brigham wanted to do a wedding day first look. This is when a bride and groom see each other before the wedding ceremony. And as you can see below, it makes for a wonderful moment.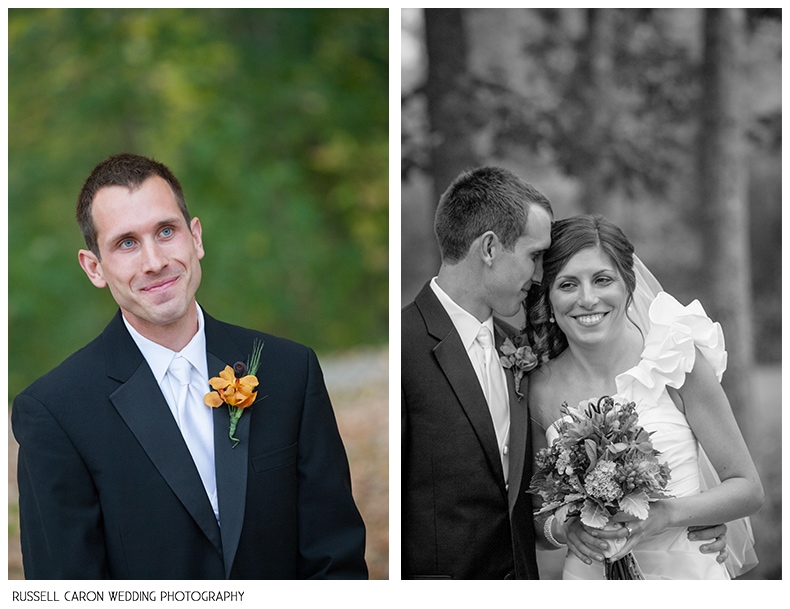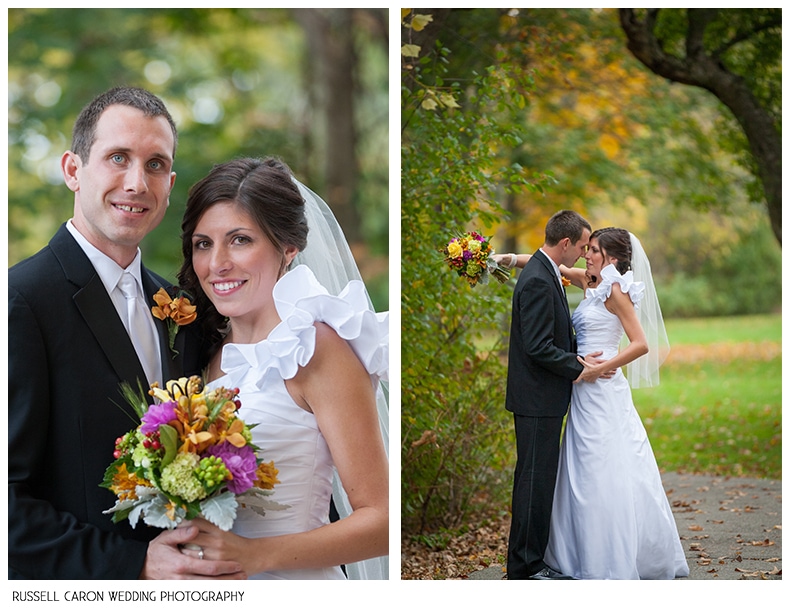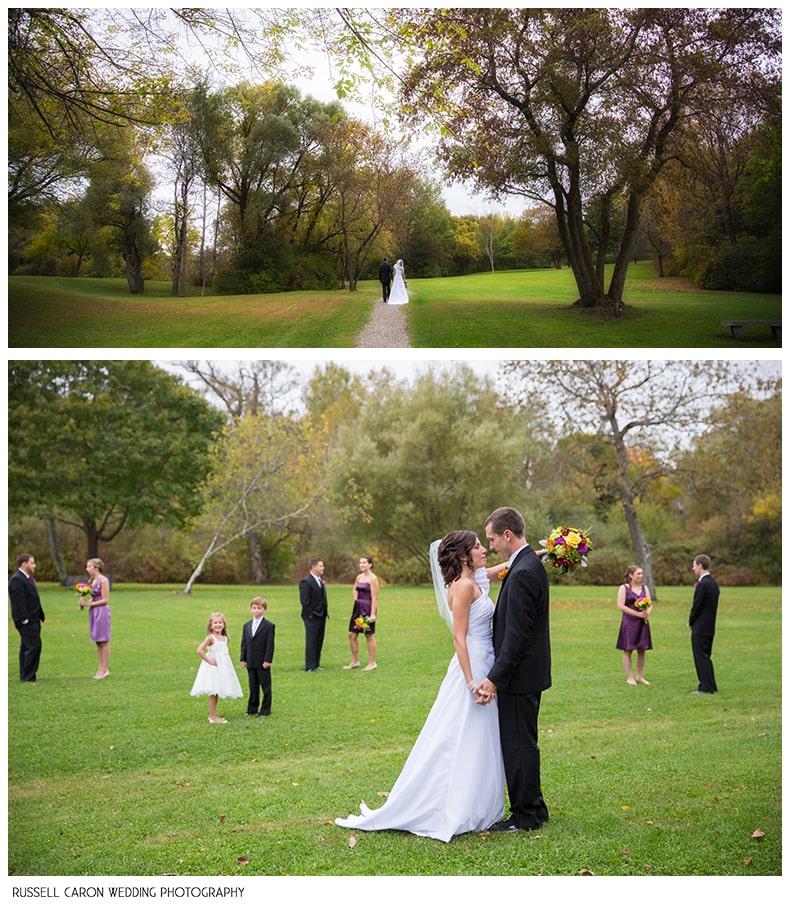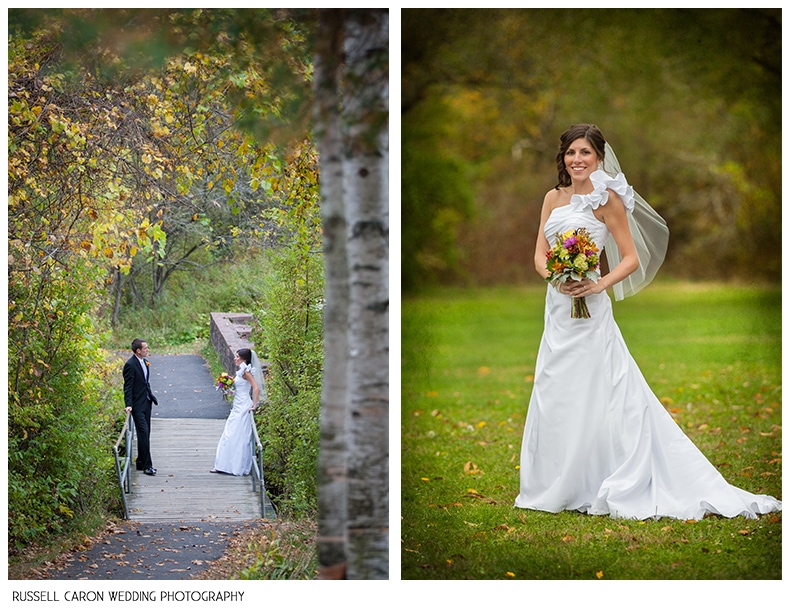 Brittany's full length view reveals the simple yet elegant beauty of her wedding gown. At left the couple pauses for a moment on the pathway through the Royal River Park.

There is nothing to match a beaming bride on wedding day, except perhaps an equally beaming dad of the bride. Falmouth Maine wedding photography captured by Russell Caron Wedding Photography. 

At left, brother and sister are ring bearer and flower girl. Once in a while (r) a guest's cell phone camera actually can help bring an interesting view together for us.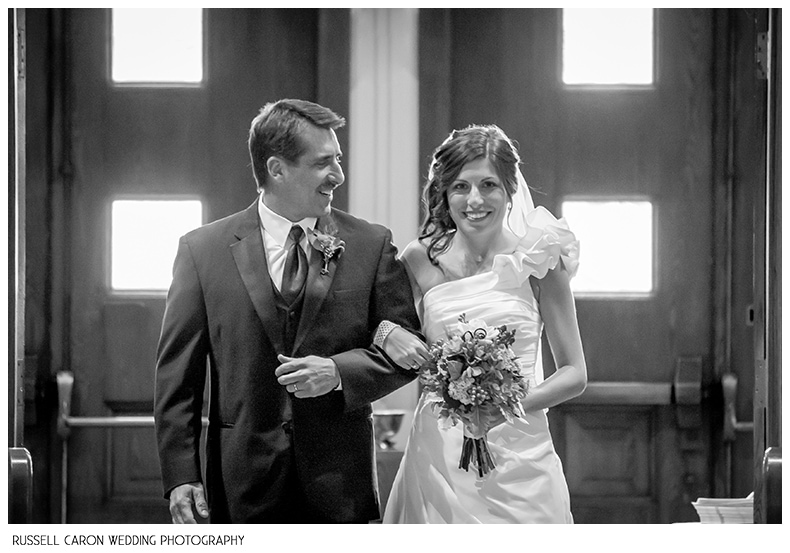 Brittany's dad couldn't be any more proud. This is one of our favorite shots at most weddings. It's especially classic when it's a church wedding, as this was.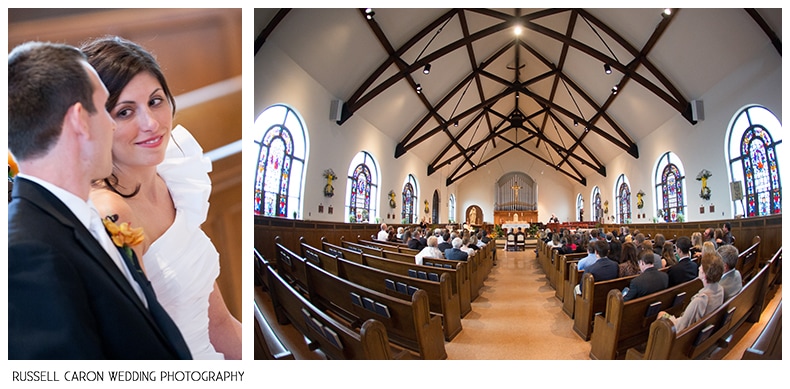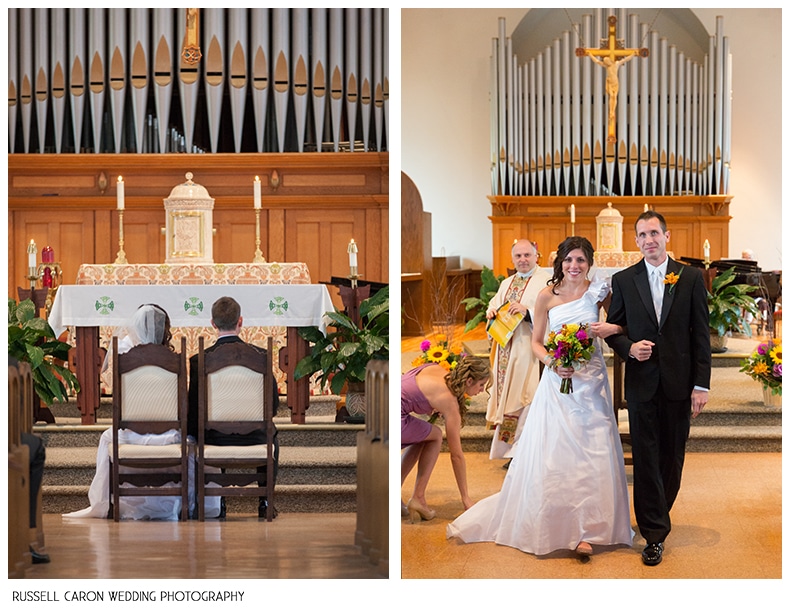 Quiet moment in church after the wedding, followed by a fun walk on a cool fall afternoon in the bride's hometown of Yarmouth, Maine.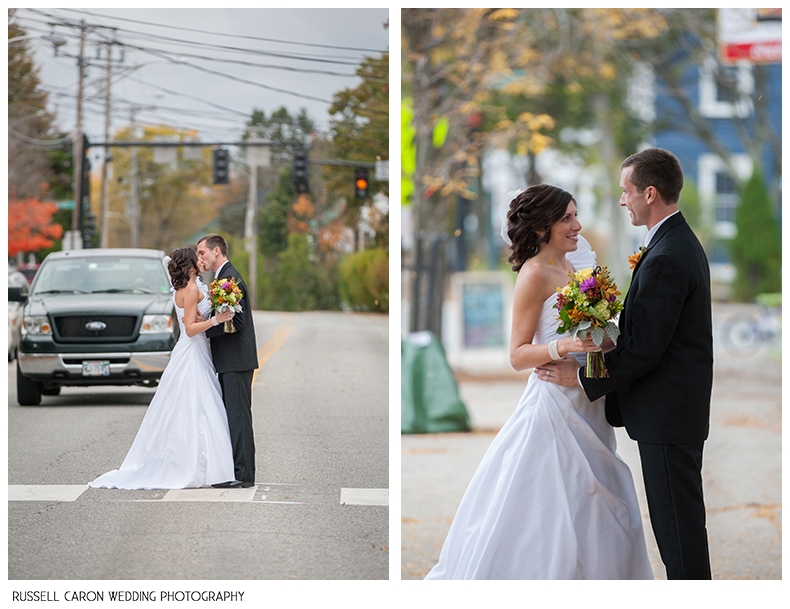 A fun pose we love to do when the time is right. Yarmouth, Maine's Main Street worked just fine for this shot.

A fixture in Yarmouth, Maine is Andy's Handy Store, and this is a spot Brittany often rode her bike to as a young girl.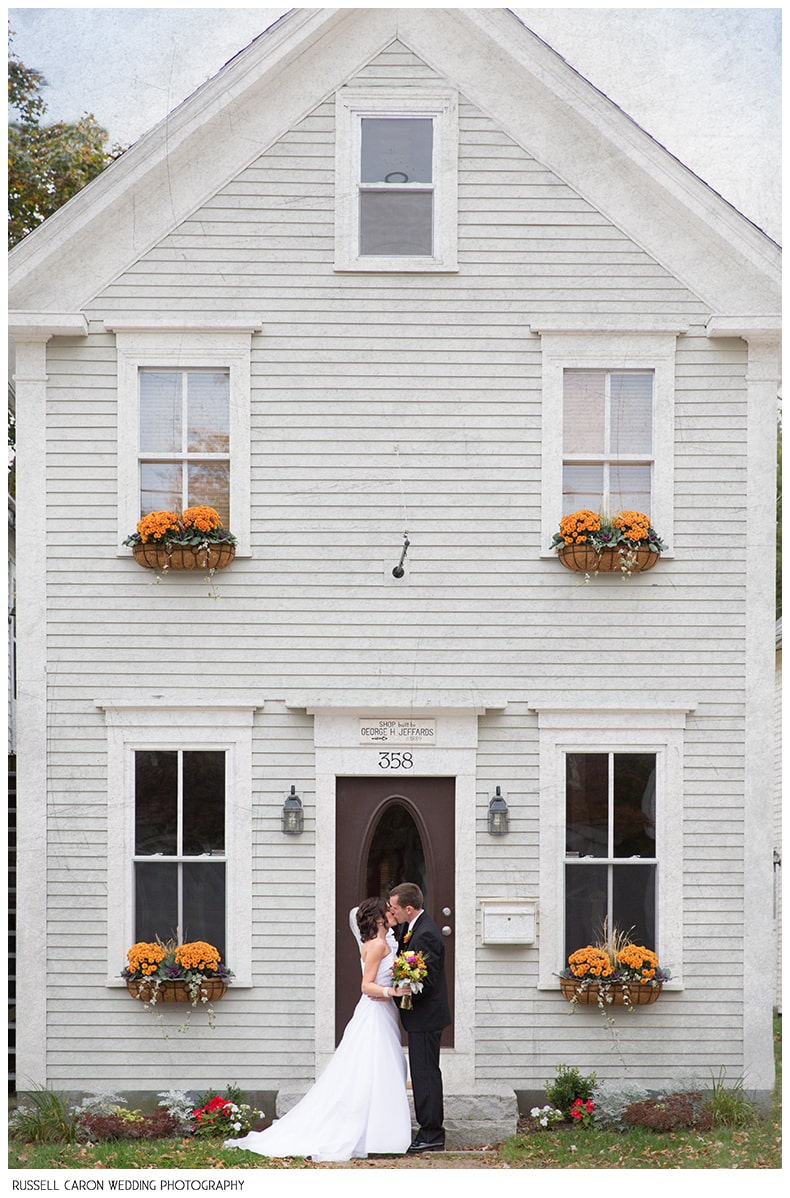 Yarmouth Maine's historic old homes and businesses in the downtown district make for a great background for us as Maine wedding photographers, here with Brittany and Brigham.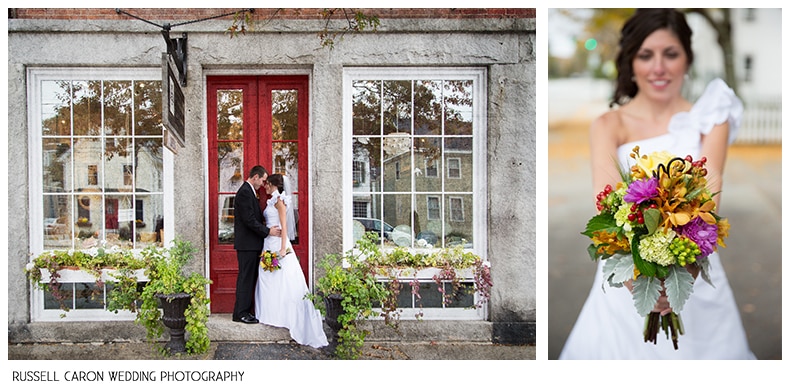 The wedding reception was in Falmouth Maine at the  Falmouth Country Club.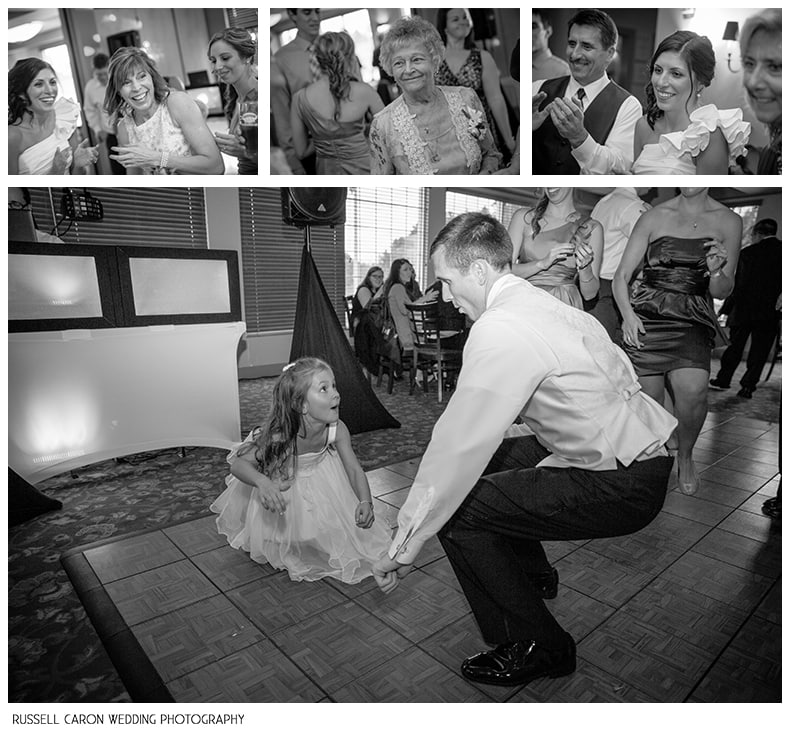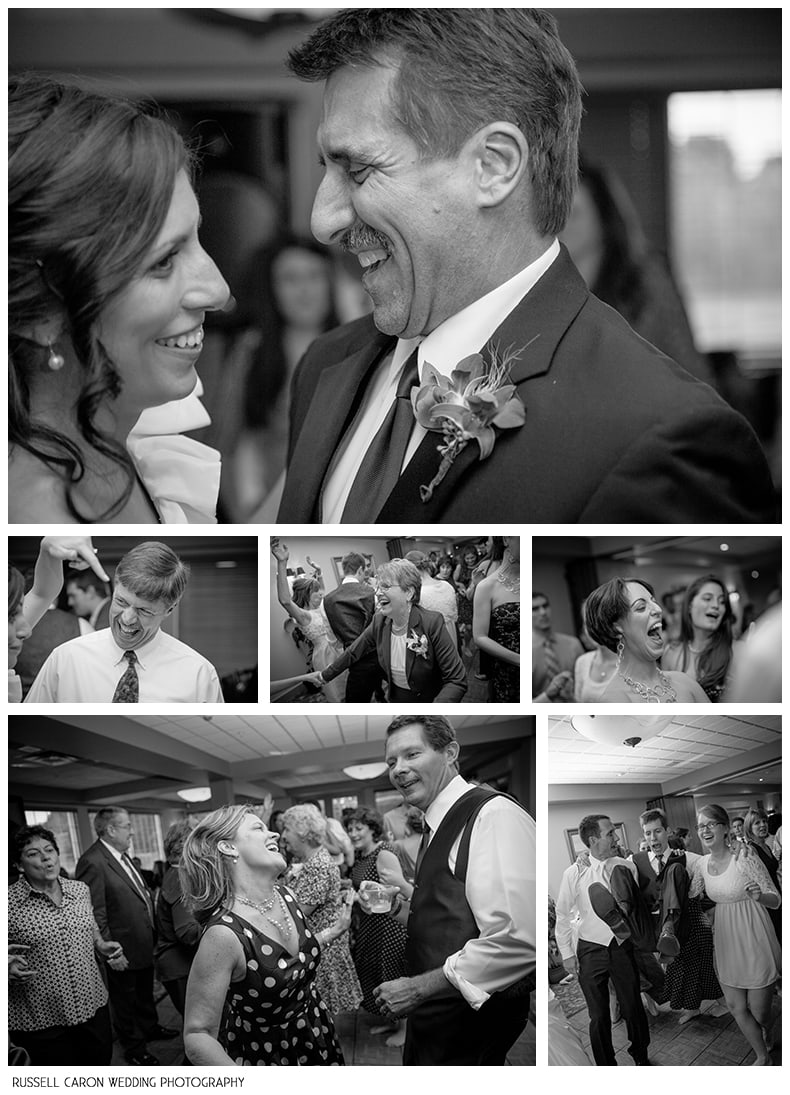 Falmouth Maine wedding photographers, Russell and Liz Caron, put the fun into wedding photography for Maine wedding couples. Feel the love as this dynamic pair effortlessly capture each of your cherished moments, producing natural poses and unparalleled art for your special day. For more information, please

contact us

right away!