Boston Engagements
Anna and Chris live and work in Boston, and it was a Boston engagement session that they envisioned in anticipation of their Maine wedding next year. This is the year of Boston engagements, and we are loving it! The weather was looking pretty "iffy" the day before, and morning of, but we decided to chance it anyway. Since we were traveling by train to Boston, and it takes almost 3 hours, we didn't know what was going to happen. We moved the time forward by two hours, and it turned out to be so perfect! Anna and Chris did a fantastic job, and were game for just about anything.
There are so many benefits of having an engagement session with your wedding photographer. It not only gives you some great photos for Save-the-Date cards; it also builds a wonderful rapport between you and your wedding photographers; AND it makes you even more excited (if that's at all possible!) for your wedding day! That's a huge win all the way around.
Here are our favorites of Anna and Chris.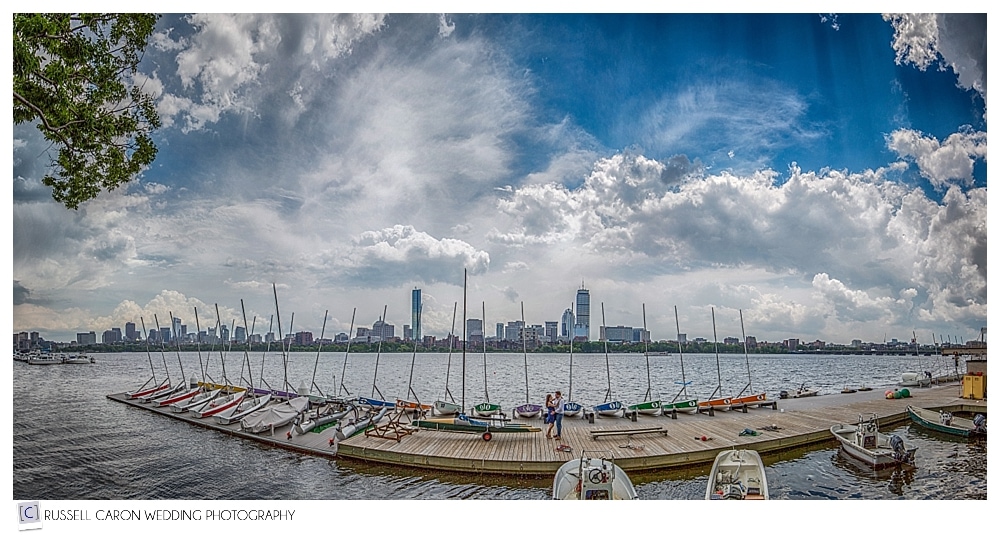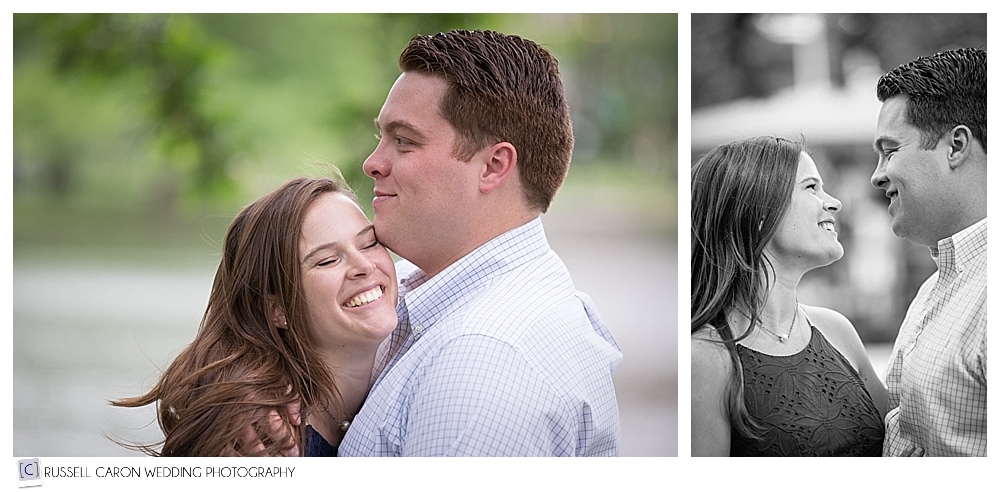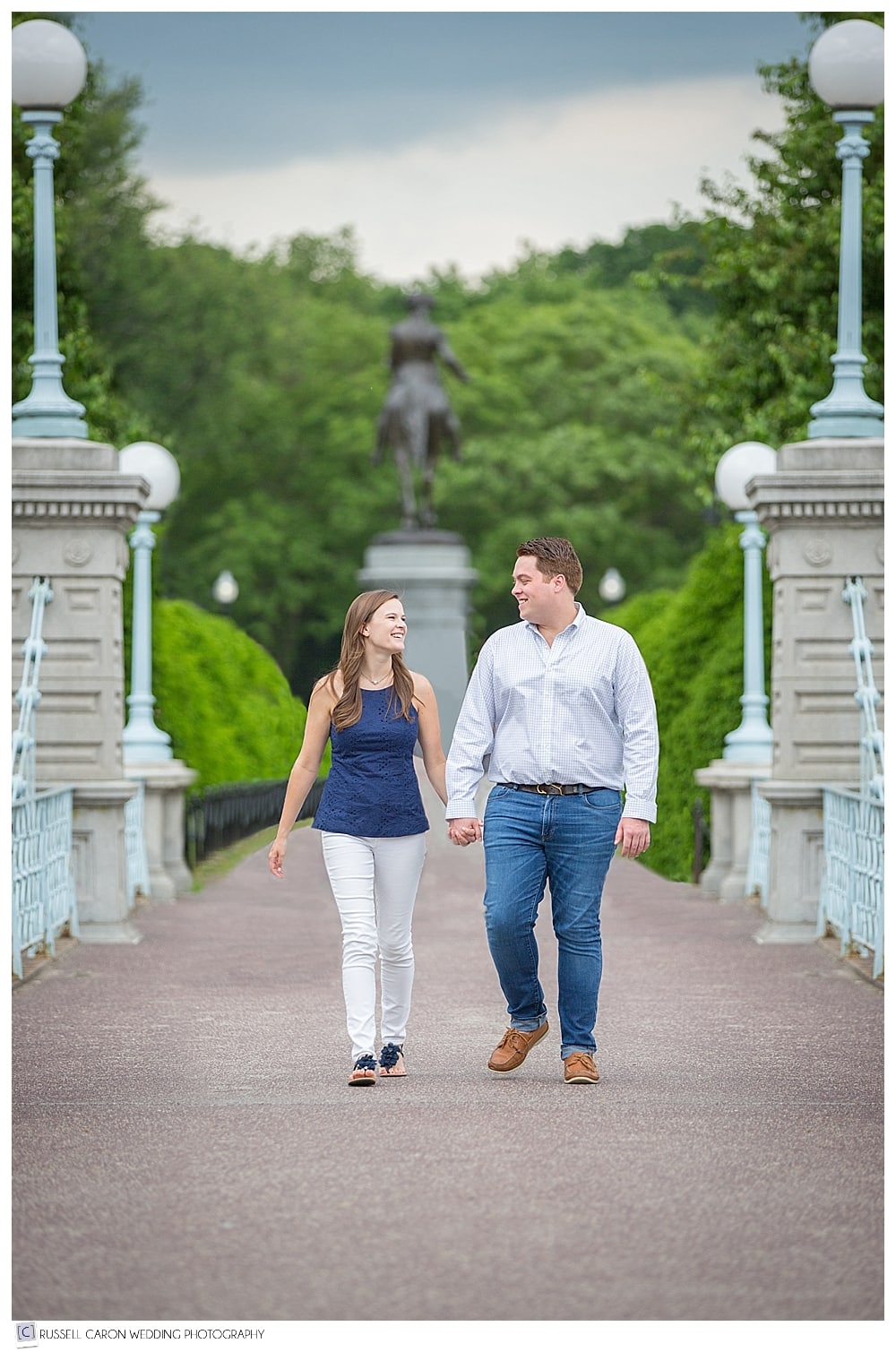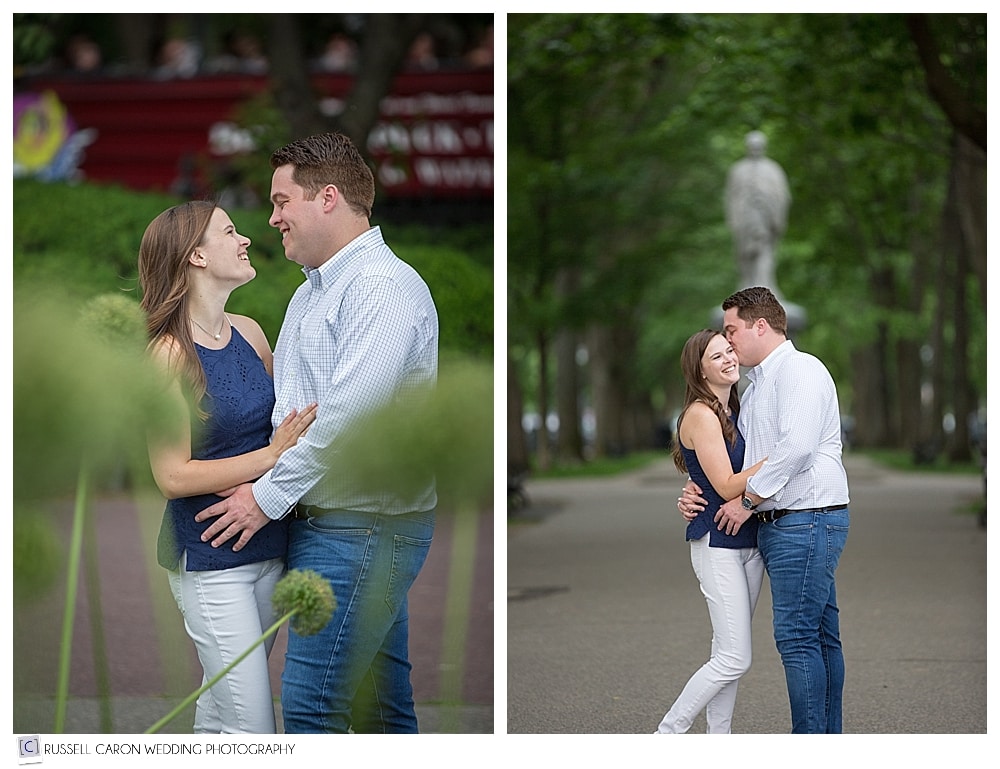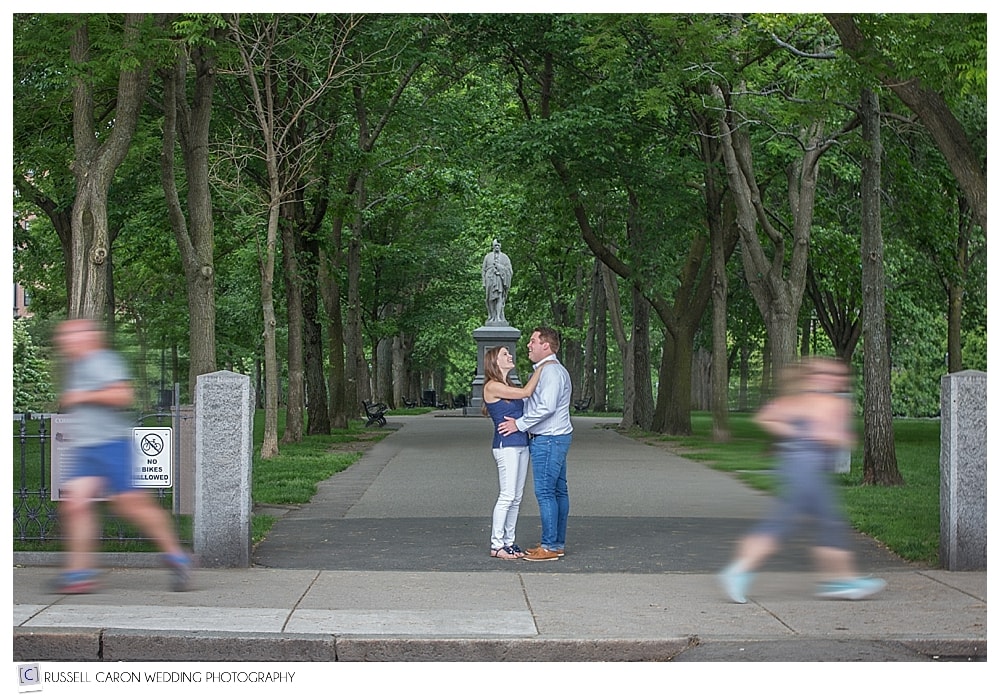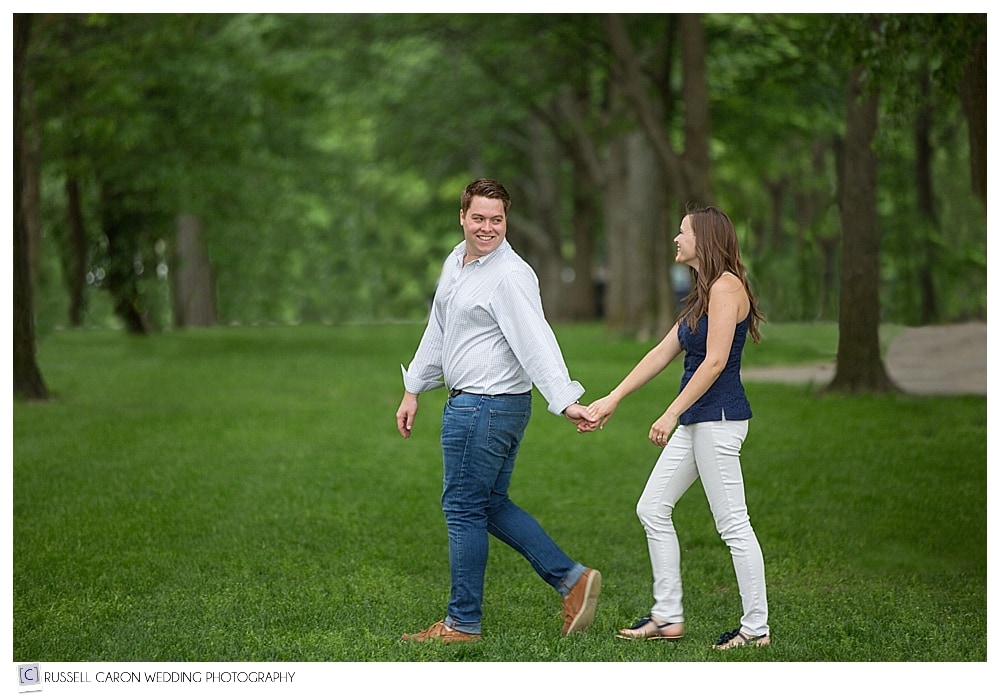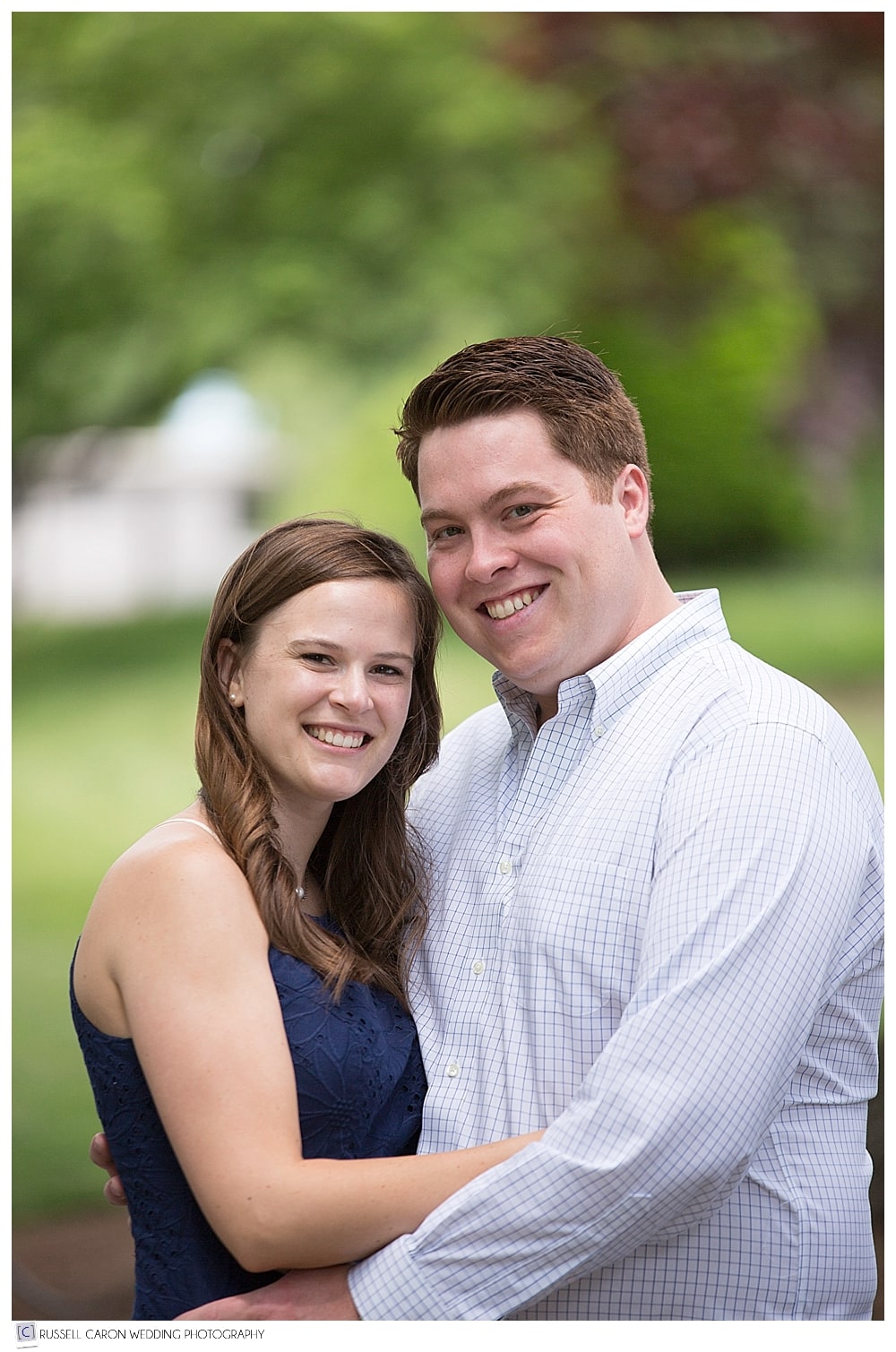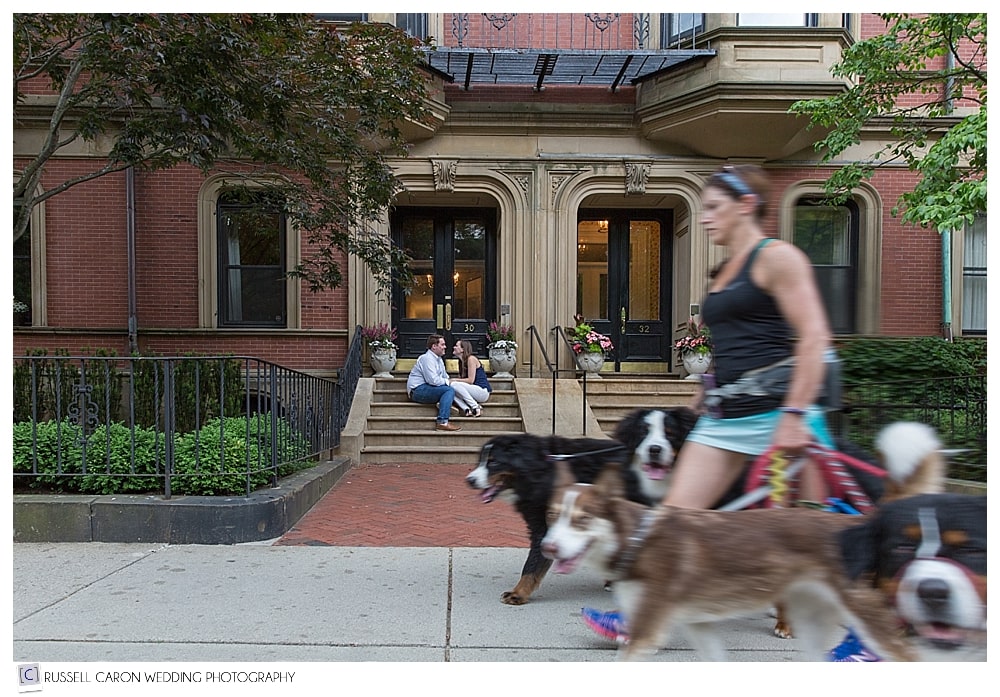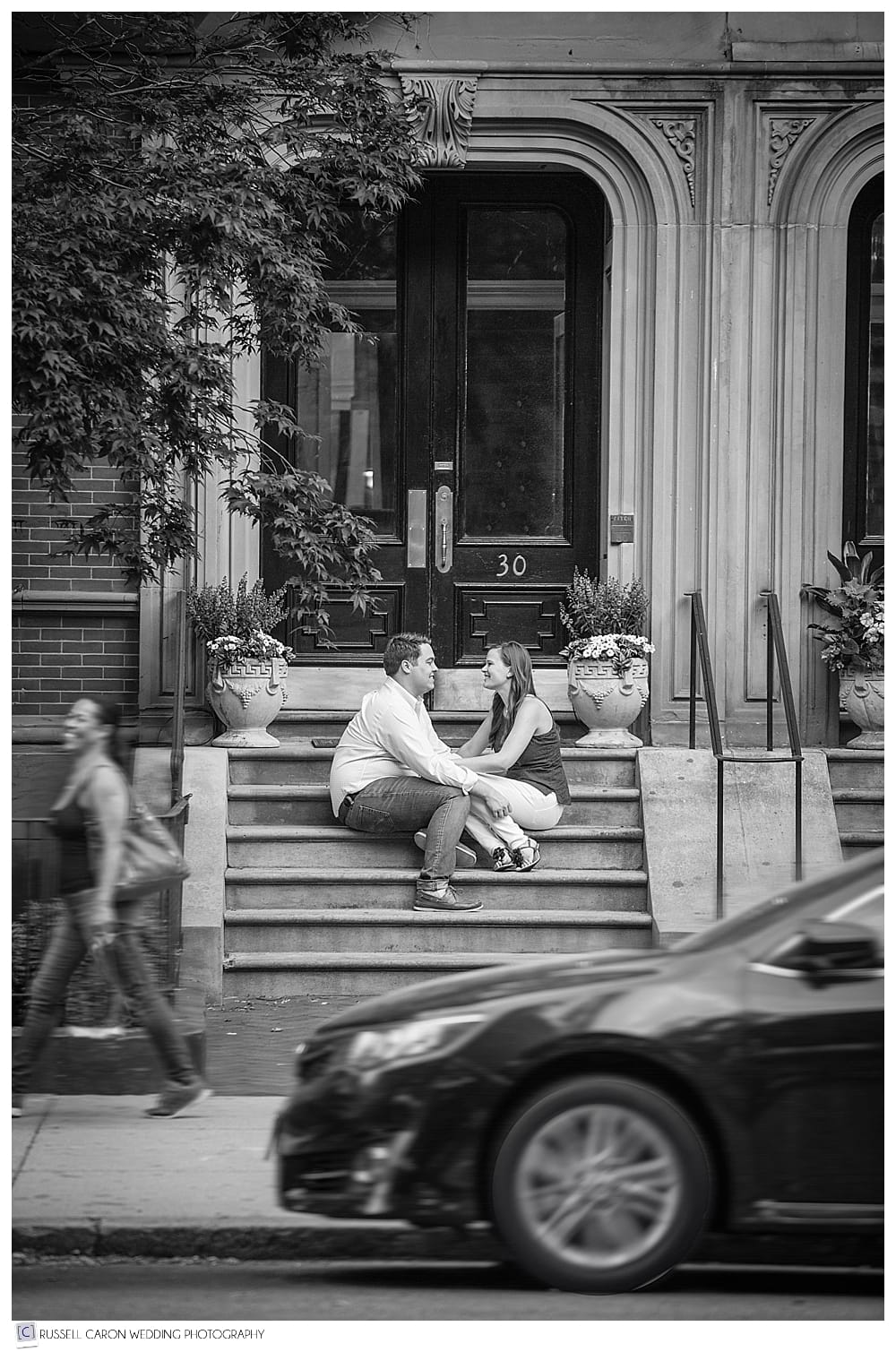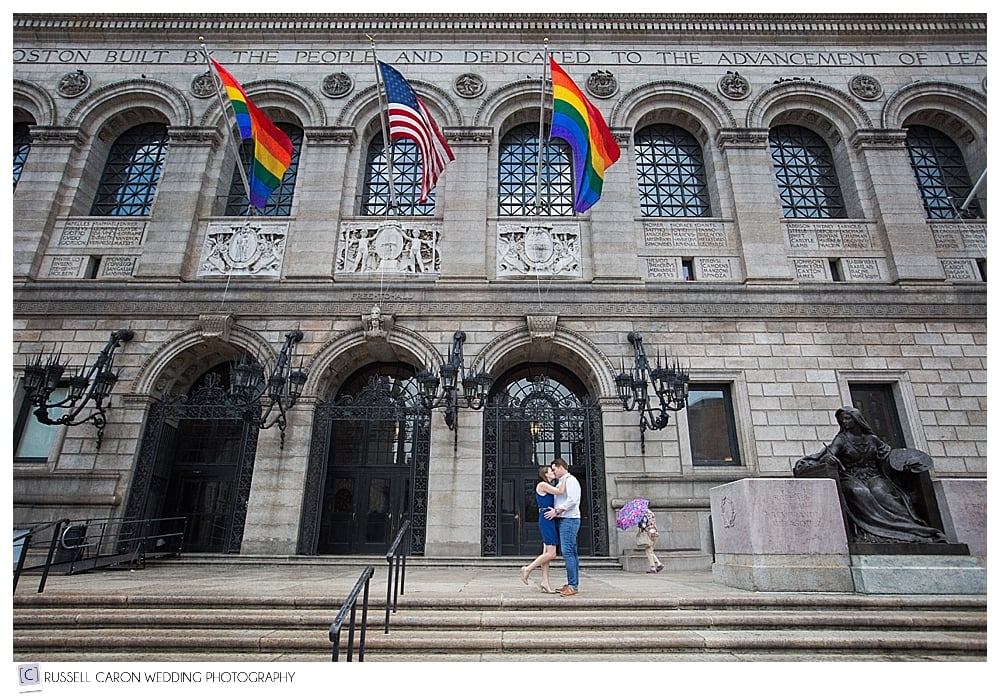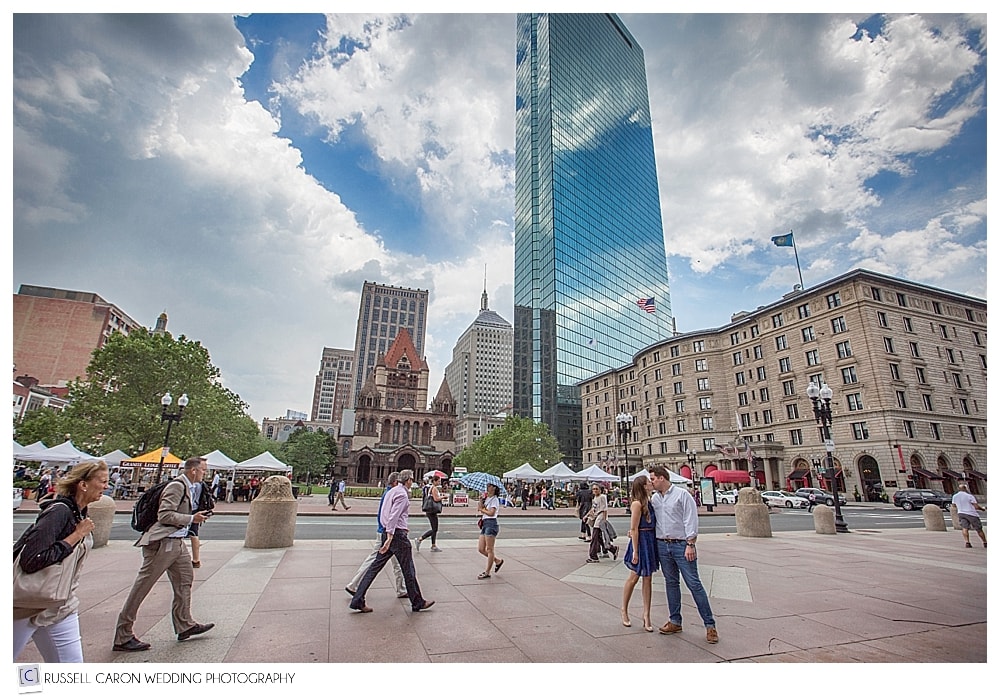 Anna and Chris made our day so easy! They not only rocked their Boston engagement photos, they made us really excited for their wedding! Next May can't come soon enough for us, when Anna and Chris get married at Point Lookout, one of our favorite mid-coast Maine wedding venues.
We love to read your comments about our Boston engagements! Please comment and/or share this post, thank you!!
Maine wedding photographers, Russell and Liz Caron of Russell Caron Wedding Photography, would love to be part of your wedding day. While an engagement session isn't mandatory with our wedding photography packages, it gives us an opportunity to work together before your special day. The connection we build during an engagement session is invaluable, and a whole lot of fun! We've been having so much fun during our recent Boston engagements, imagine yourself doing the same! For more information, please contact us right away!