10 Reasons We Love Bar Harbor Weddings | Bar Harbor Maine Wedding Photographers
At Russell Caron Wedding Photography, we love highlighting the locations where we love to photograph. Next up in this series is the town of Bar Harbor, Maine. We really love Bar Harbor weddings!
There are so many wonderful cities and towns in Maine that we love!. And we are so lucky to be able to travel to these various locations, with some of these towns and cities becoming favorites right away. One of those towns is Bar Harbor.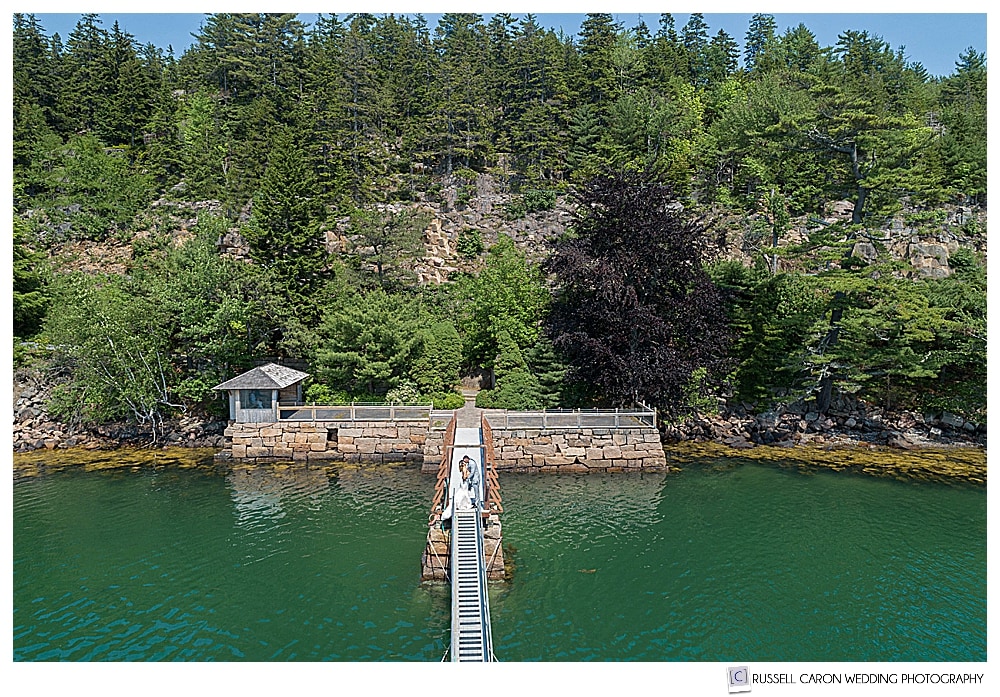 Here are our top 10 favorite reasons why we love Bar Harbor weddings:
First of all, there's Acadia National Park, which as a whole has an uncountable number of beautiful spots, perfect settings for a bride and groom! We list some of these in detail below, too : ).
2. Water. Secondly, obvious, we know. It's obvious considering that Bar Harbor is on an island. But the Atlantic Ocean, and the many lakes make for beautiful backdrops, with or without a bride and groom!
3. Pink granite! Mt. Desert Island granite has a naturally beautiful rosy glow. Add a bride and groom, it's a natural.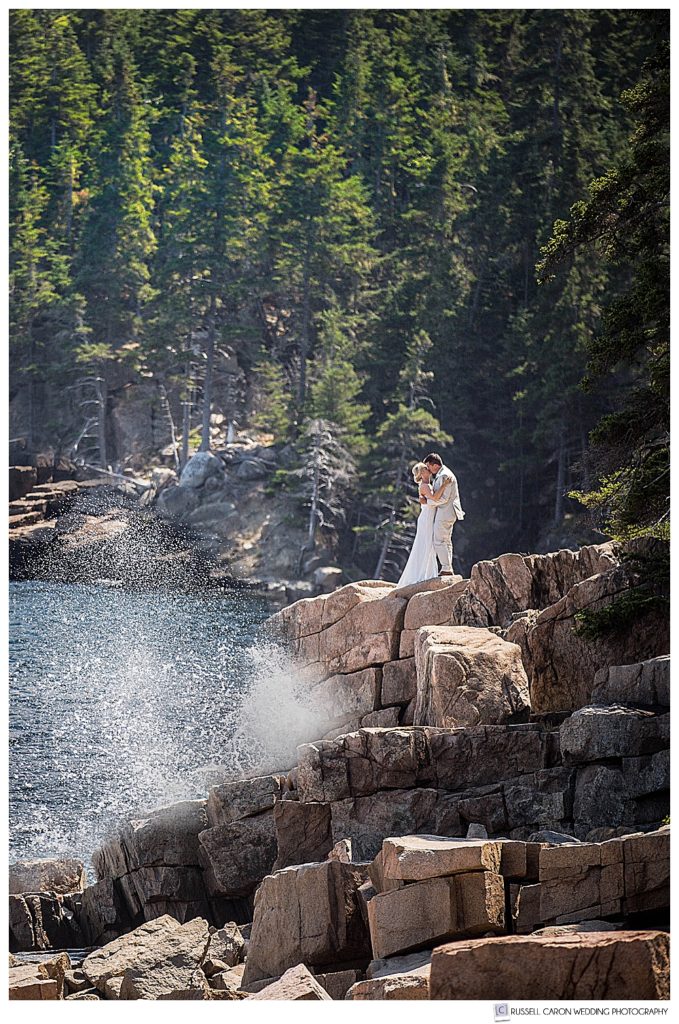 4. Lobster. Of course!! We love lobster all ways, and so will you and your guests. Here's a secret favorite of ours – Thurston's Lobster Pound. Hard to find, but hard to beat!
5. Sand Beach. A noteworthy one. A lovely stretch of sandy beach. The water here rarely reaches 55°, so procede with caution!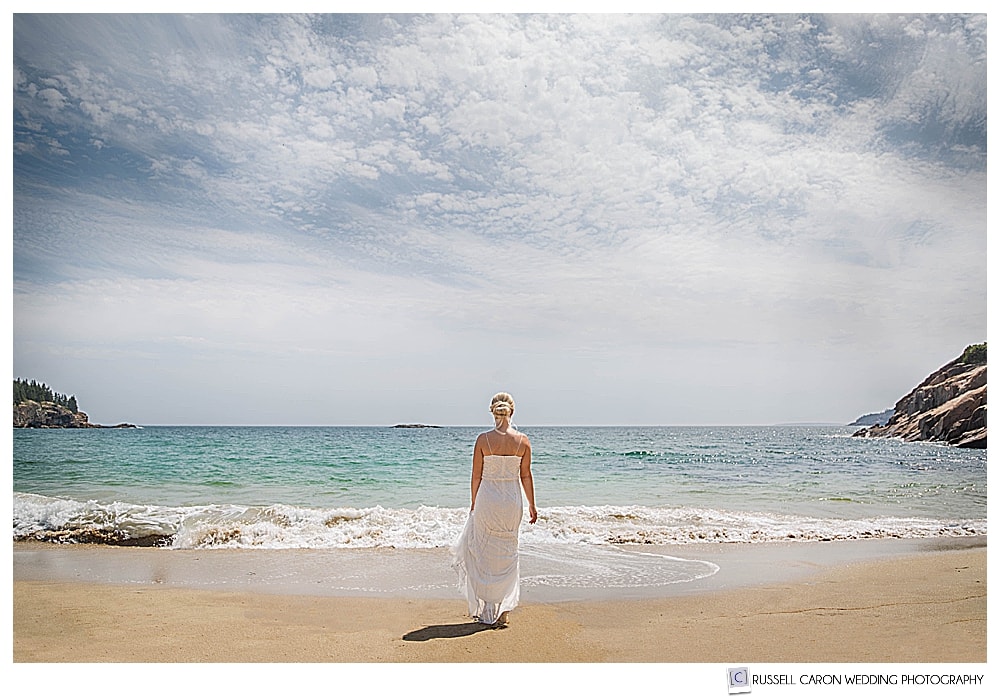 6. Cadillac Mountain. Also, an obvious one. It's the highest point on the east coast, and at certain times of the year, it is the first place to view sunrise in the US. *You may need a permit to photograph on Cadillac Mountain, check with the Park Service.
7. The Park Loop Road.
Another obvious favorite, 27 miles of breathtaking, outstanding views…ocean, mountains, granite, forest. It's all here. Introduce a newly wedded couple and it's magical. Can you understand the lure of Bar Harbor weddings??
8. The Town of Bar Harbor.
Furthermore, there are lots of restaurants, shops, hotels, the village green. There's something for everyone in Bar Harbor!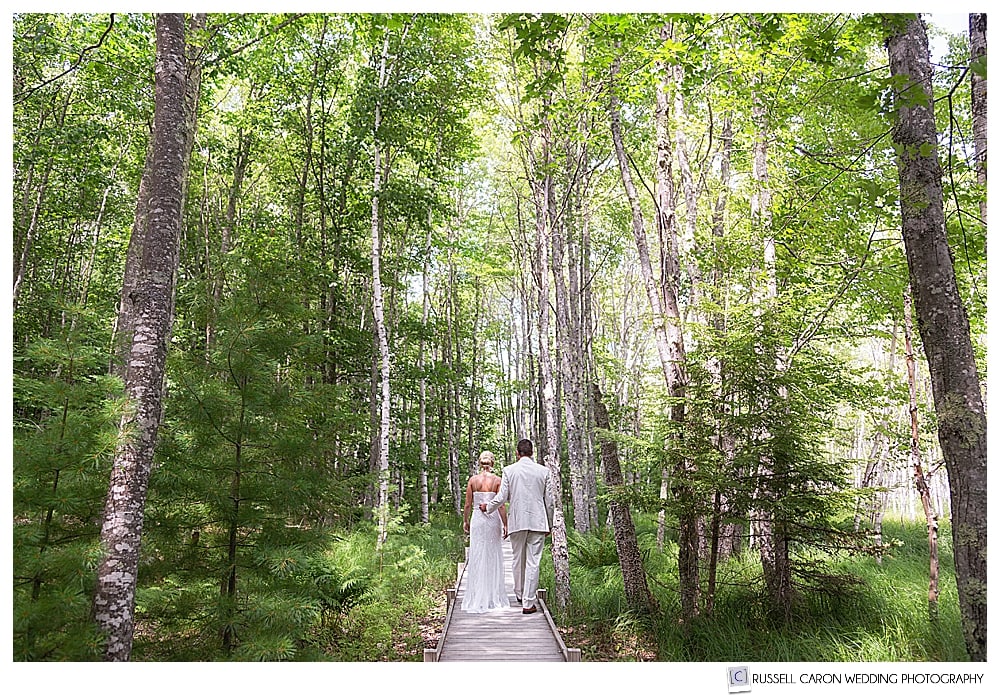 9. The Shore Path.
A picturesque path along the shore of Bar Harbor. From it you can see the Porcupine Islands. A quiet place for a morning stroll.
10. Boats.
Finally, there are boats! Whale watching boats, mega cruise liners, yachts, and of course, lobster boats!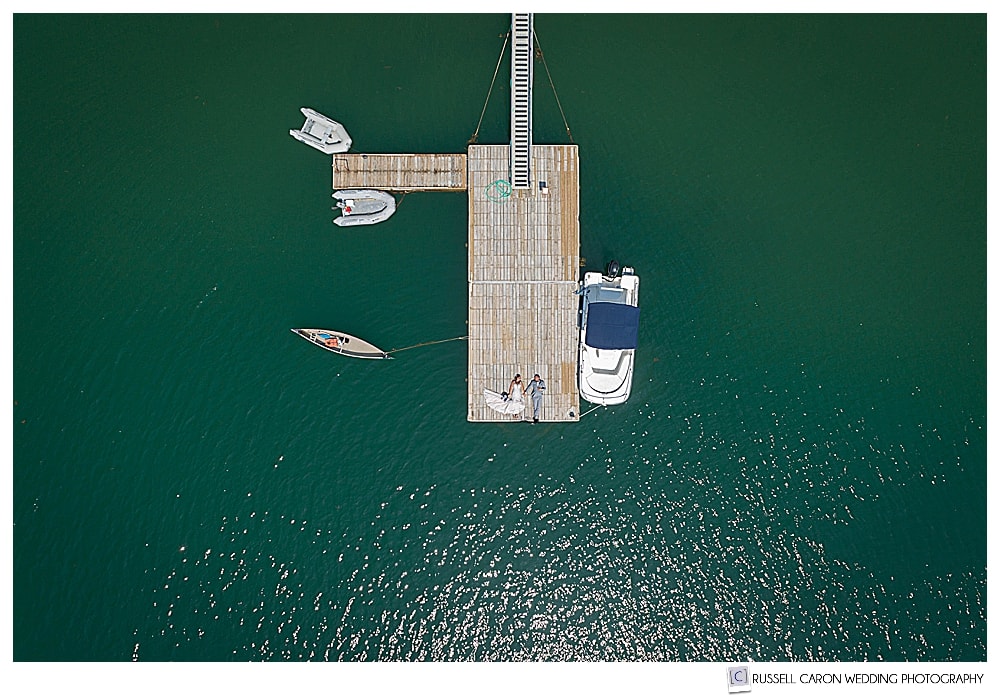 These are our top 10 reasons why we love Bar Harbor weddings! Tell us in the comments, if we've missed your favorite!
Bar Harbor Maine wedding photographers, Russell Caron Wedding Photography love Bar Harbor weddings! If you're getting married, let us join your wedding and help in capturing each of your cherished moments, producing natural poses and unparalleled art for your wedding day. For more information, please contact us right away!