Bailey Island Engagement Session | Maine Engagement Photographers
We met with Trish and Darren a couple of weeks ago for their Bailey Island engagement session. We were waiting for the weather to warm up, which took longer than usual here in Maine this April.
Trish grew up in nearby Lisbon Falls, Maine, and remembers visiting Bailey Island as a child. Bailey island is a small village with restaurants, gift shop, and fishing fleets. It is a quintessential Maine fishing village. And a perfect place to have engagement photos taken. If you aren't familiar with Bailey Island, it's an island in Casco Bay that's part of the town of Harpswell. We live in Brunswick so were more than happy with a Bailey Island engagement session! Plus, the bridge that connects Bailey Island to Harpswell is the world's only cribstone bridge. How cool is that?
Trish and Darren, here from Boston, were fun and very easy to be around. We had a few laughs, as we always do, when we're getting to know each other. While learning to work together as a precursor to wedding day isn't mandatory, just an excellent idea. We've worked out the jitters, had fun, and set the tone for how we work well together. A win-win all around.
We'll be meeting up with Trish and Darren very soon, at their Memorial Day weekend wedding at the Spruce Point Inn, in Boothbay. We can't wait!!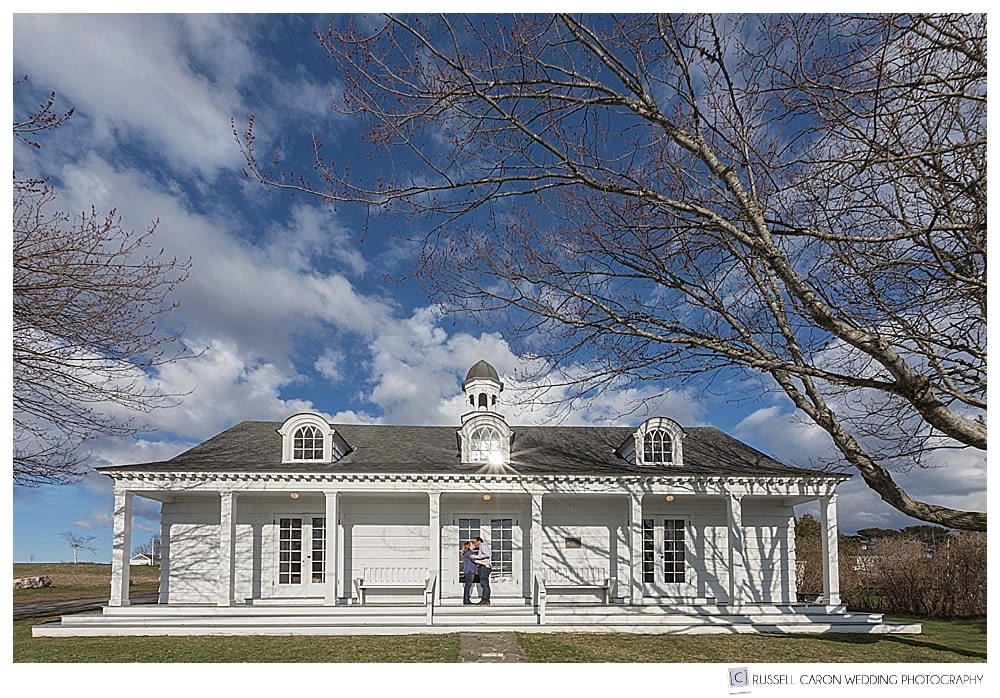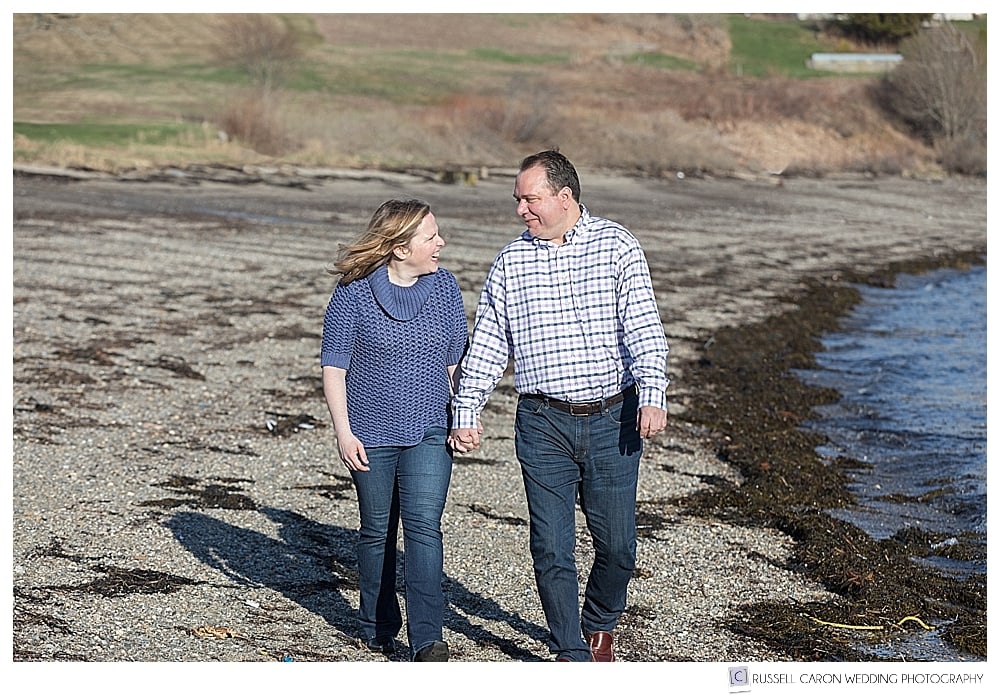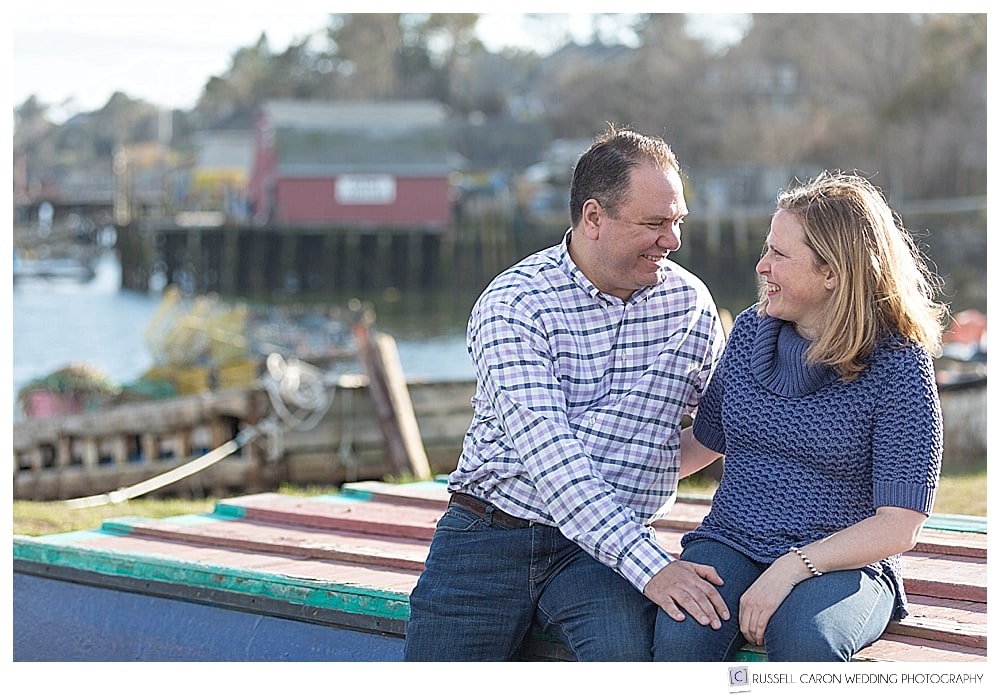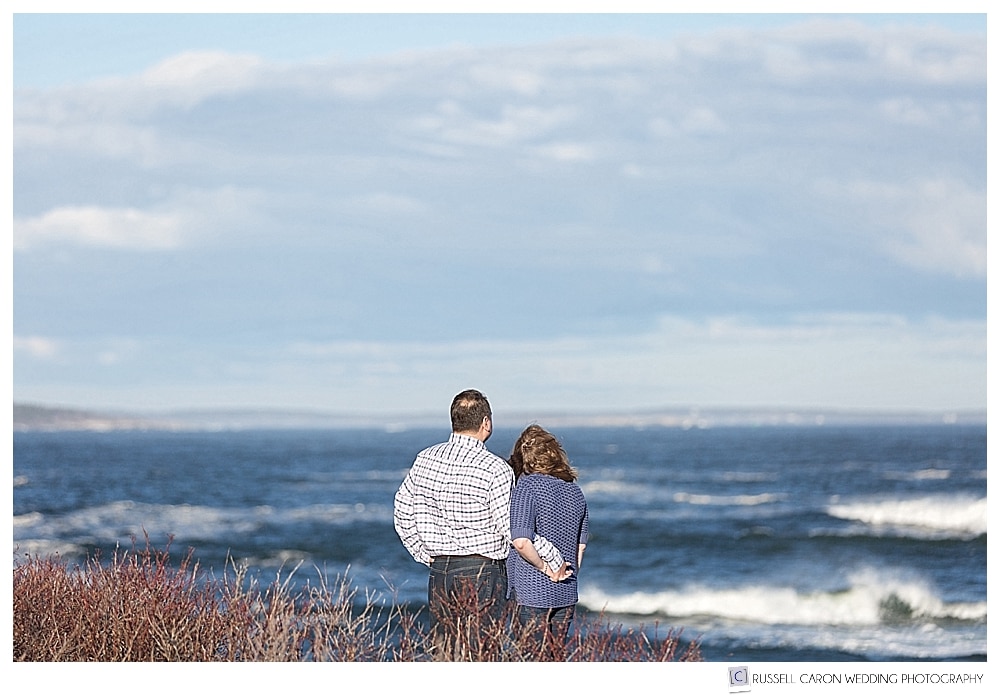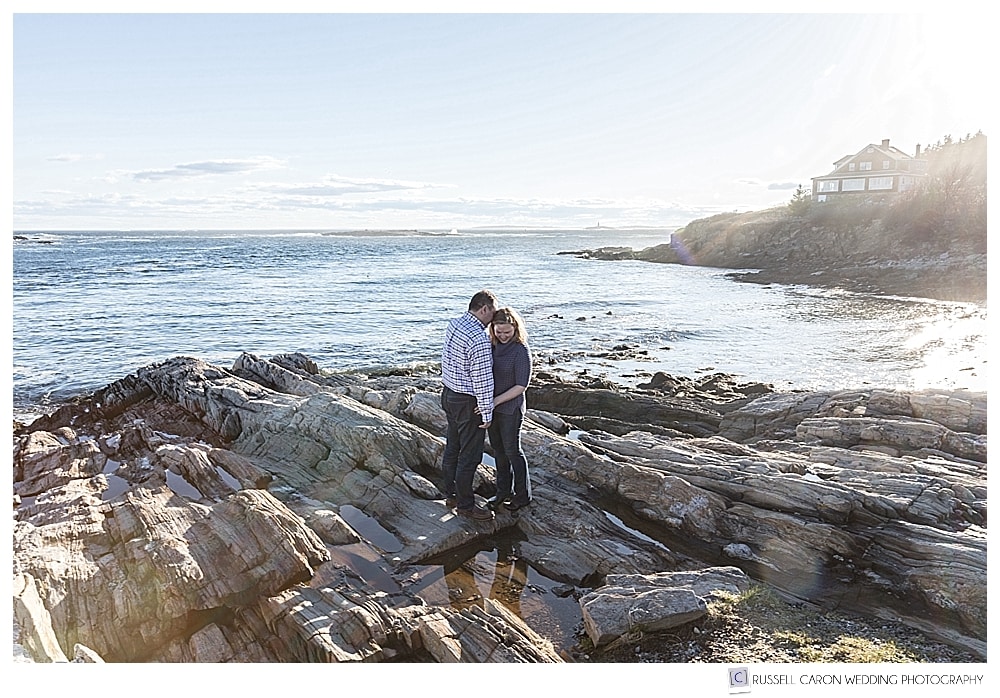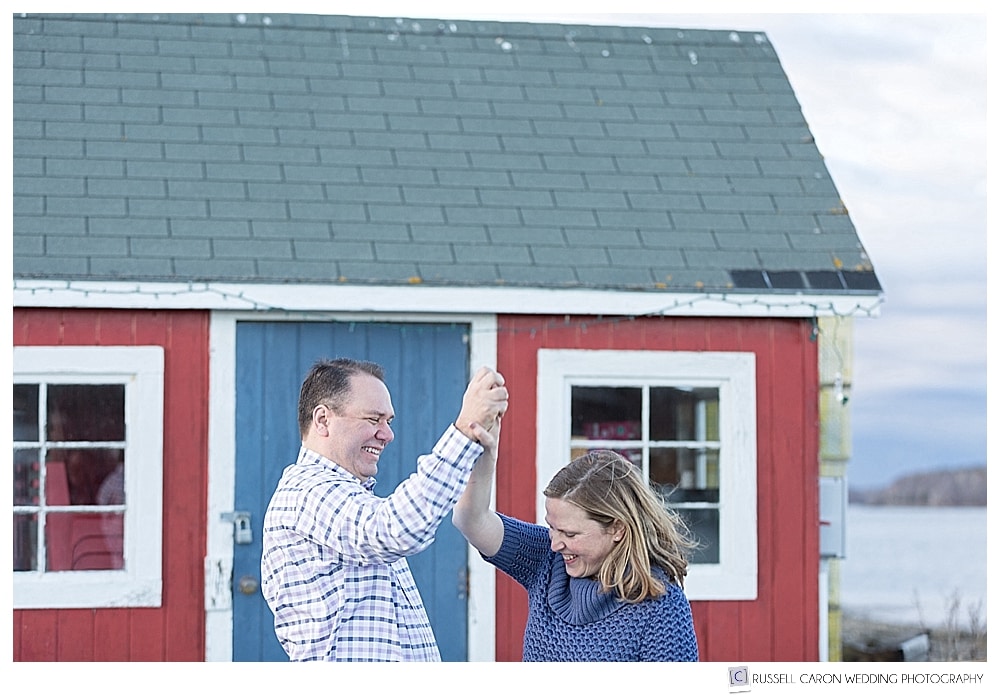 Comments and shares are awesome!! If you enjoyed Trish and Darren's Bailey Island engagement session, please comment and/or share this post, thank you!!
Are you, or someone you know getting married in the next year? Maine wedding photographers, Russell and Liz Caron of Russell Caron Wedding Photography, would love to be part of your wedding day. While an engagement session isn't required with our wedding photography packages, it gives us an opportunity to work together before your special day. The connection we build during an engagement session is invaluable, and a whole lot of fun! We had such a great time during our Kennebunkport Maine coast engagement session, imagine yourself doing the same! For more information, please contact us right away!