Backyard Tented Wedding | Maine Wedding Photographers
Rebecca and Jason had a picture perfect backyard tented wedding on Saturday, September 23, 2017. It was a gorgeous Maine fall day, in an idyllic setting at the bride's childhood home. Not only that, but we fell in love with this couple during the course of their laid-back, easy-going wedding day. Rebecca and Jason are one of those couples where one minute into meeting each of them, separately, we instantly knew what a perfect pair they make together. Kind and compassionate, considering and loving, and FUN!
Their family and friends are #1 with them, something else we can tell. Rebecca arranged for a group of friends to meet at the general location of where she and Jason did their first-look, on the grounds of the Poland Spring Inn, where almost all the guests and bridal party were based over the weekend. And these friends, were, well, so FUN, for sure. We've included a photo of them in the storyboard that follows. We think you'll feel the love and see the fun through our favorites we share here! Congratulations, Rebecca and Jason, and enjoy that honeymoon!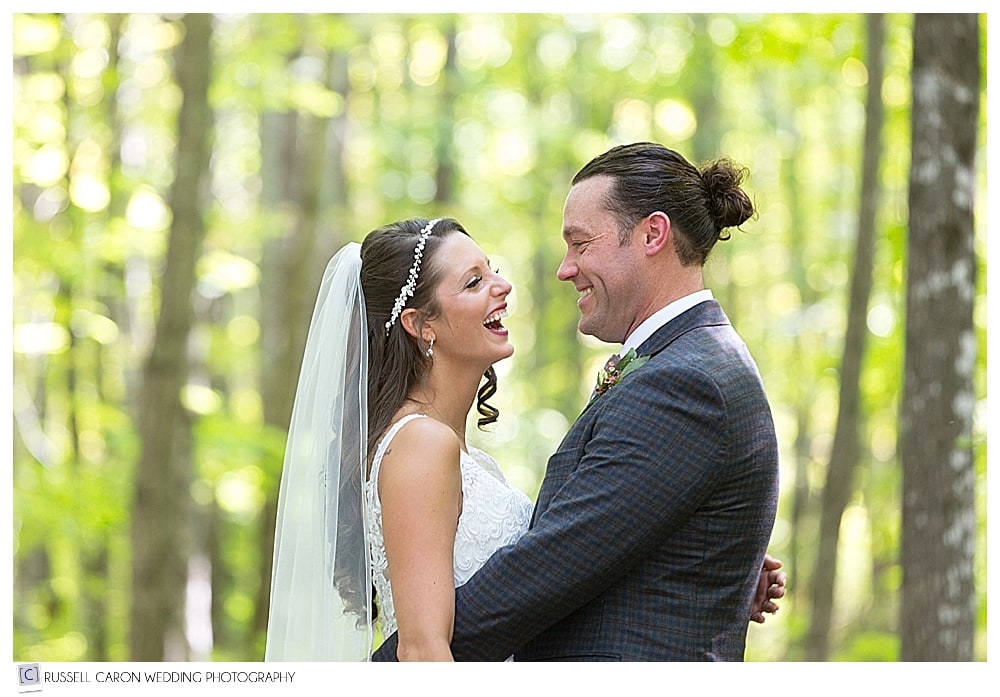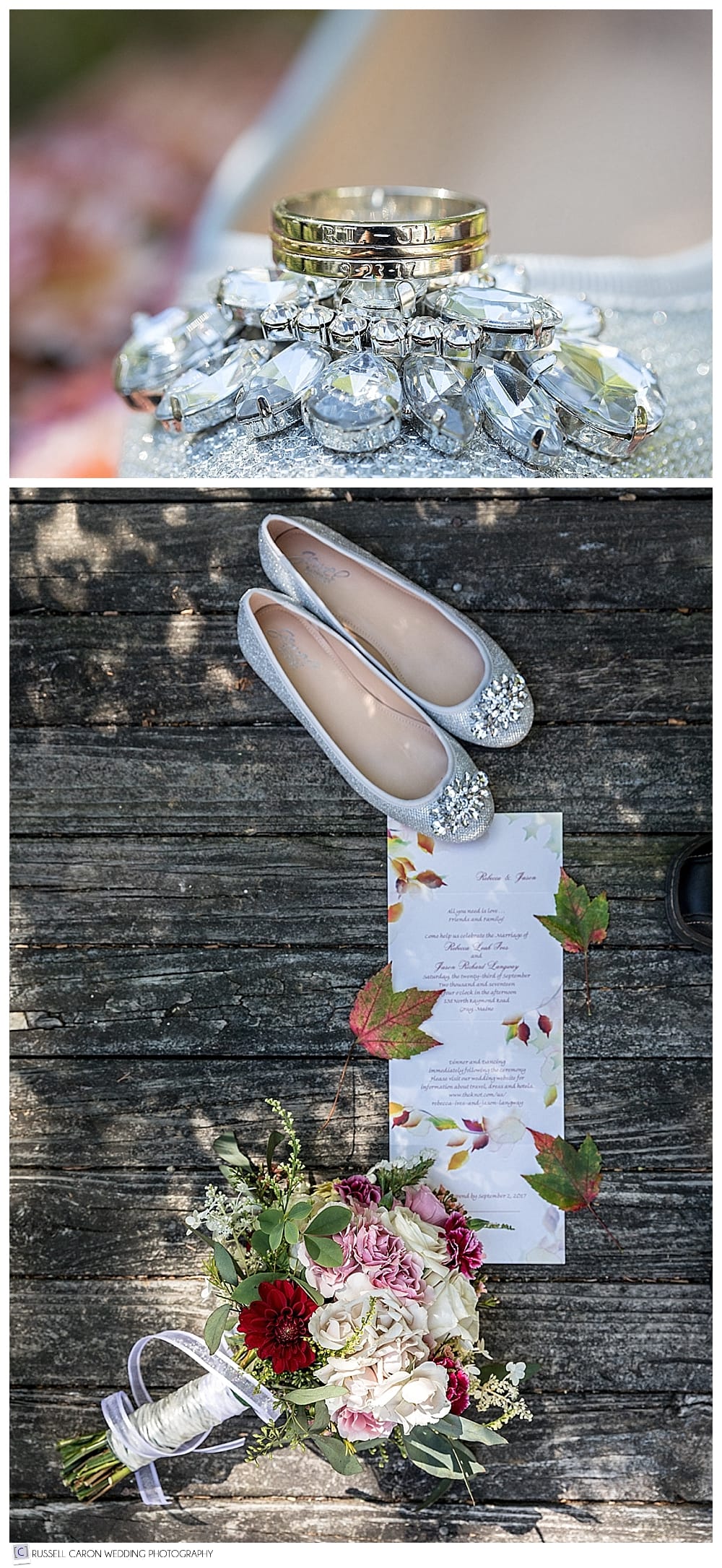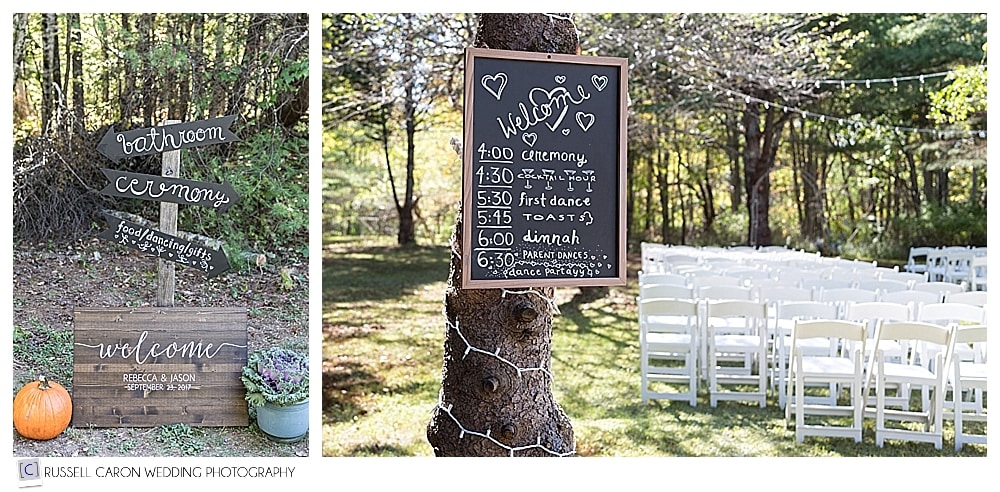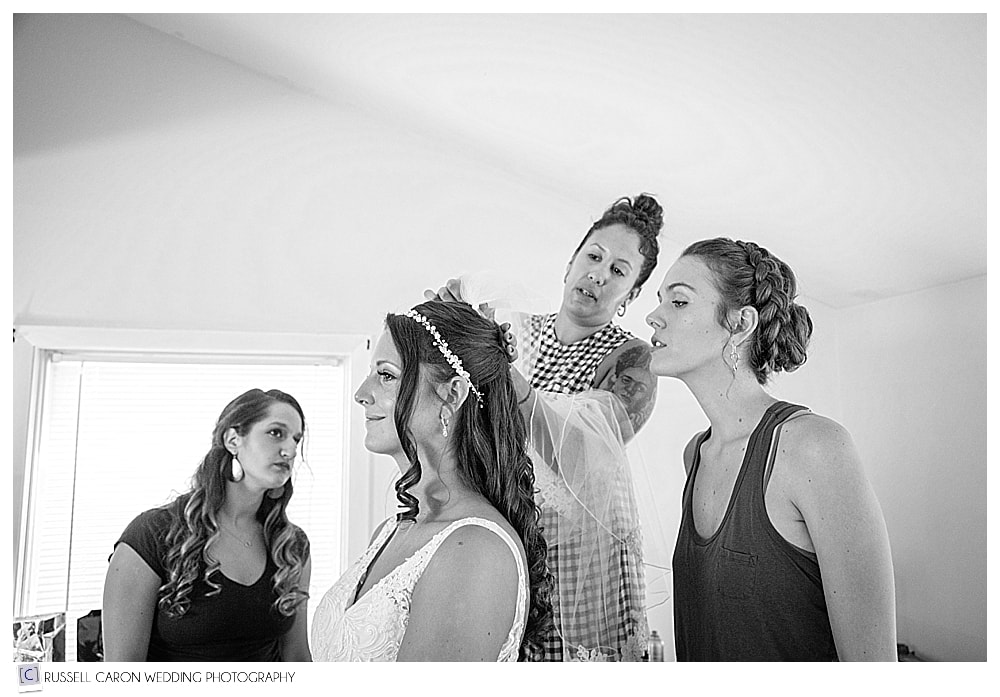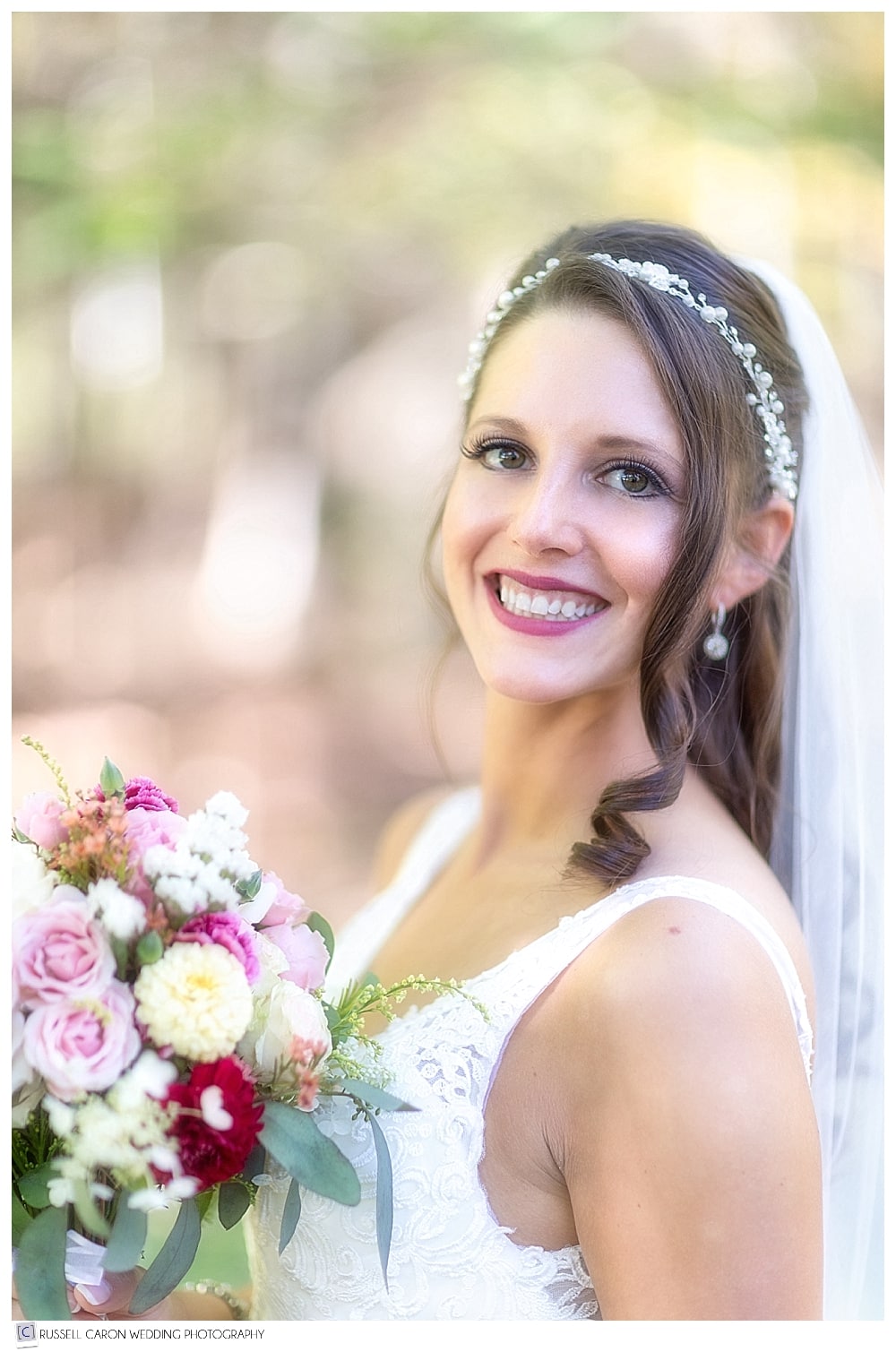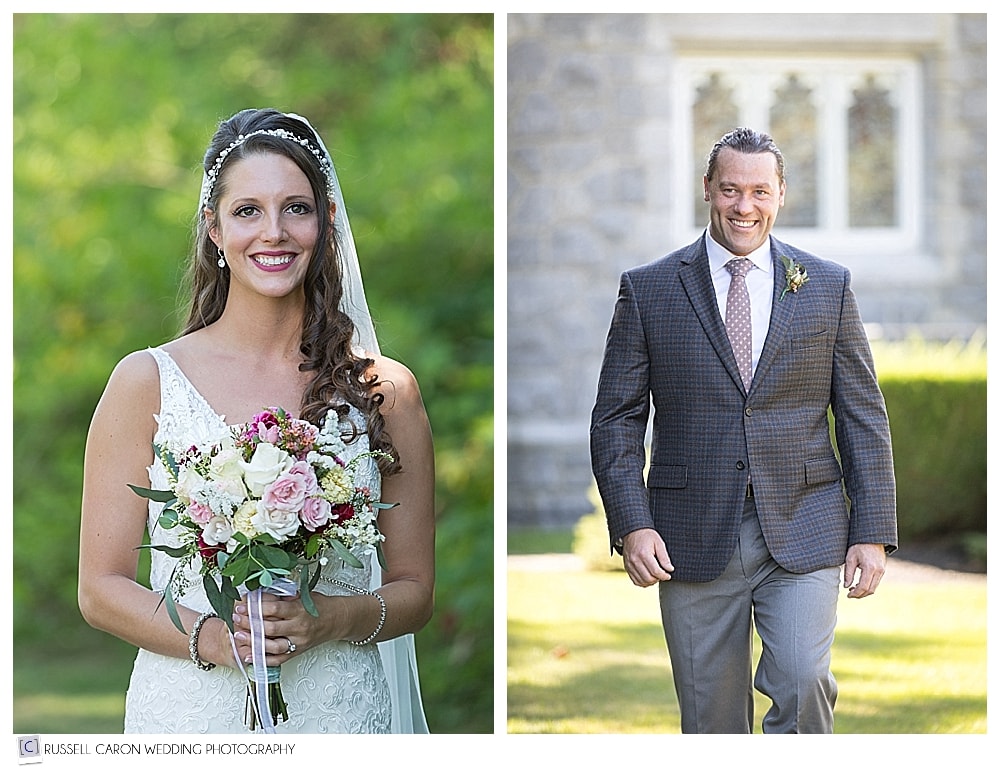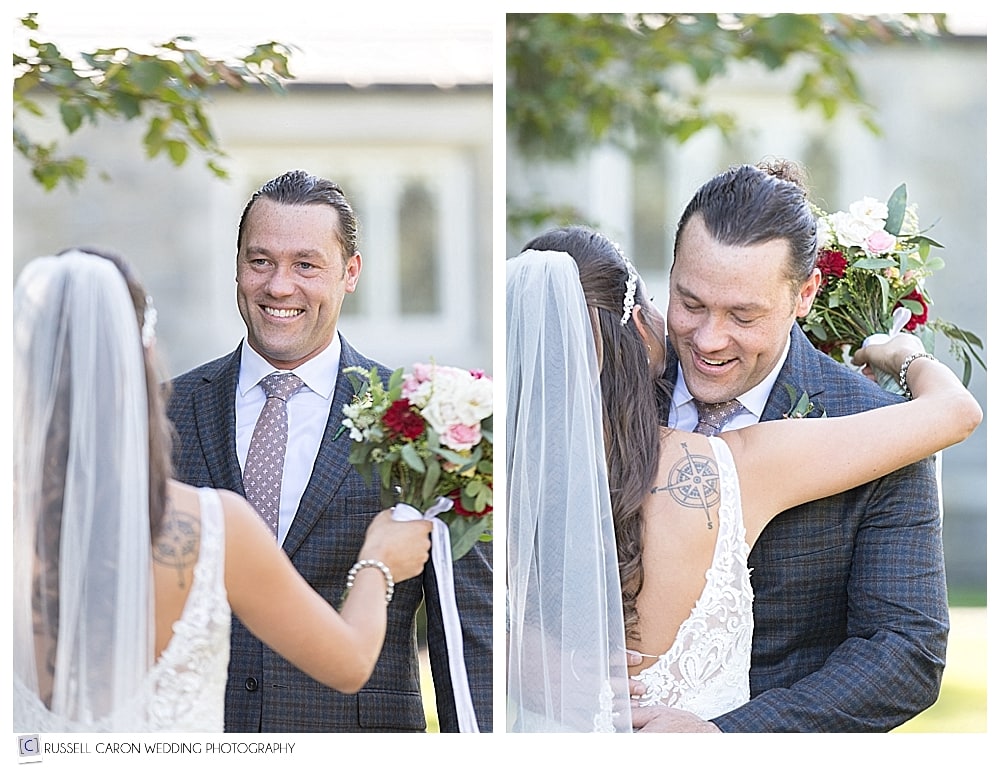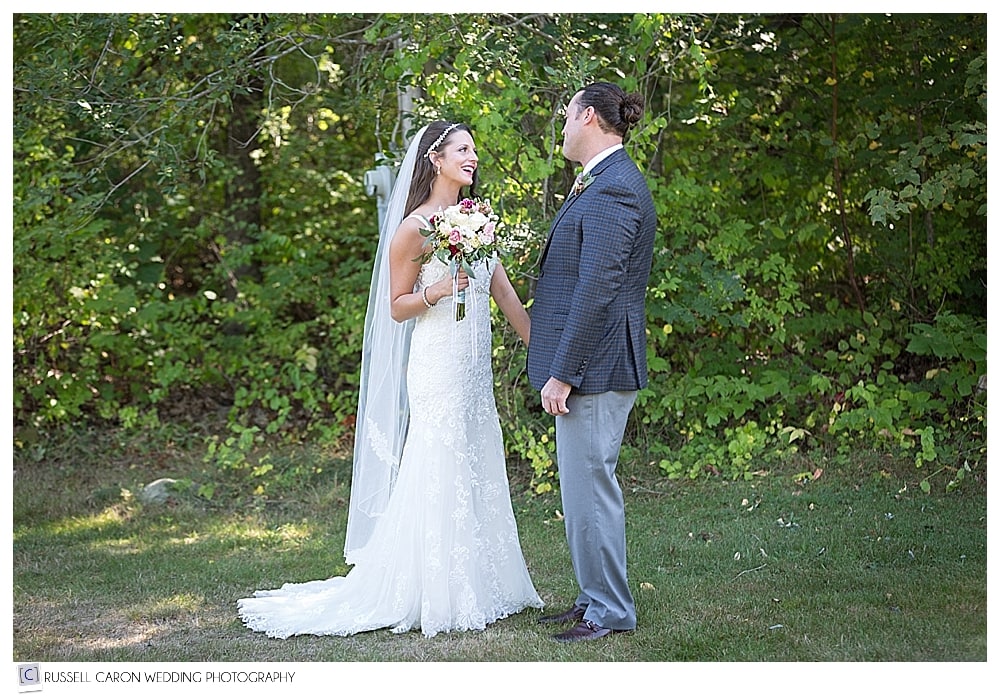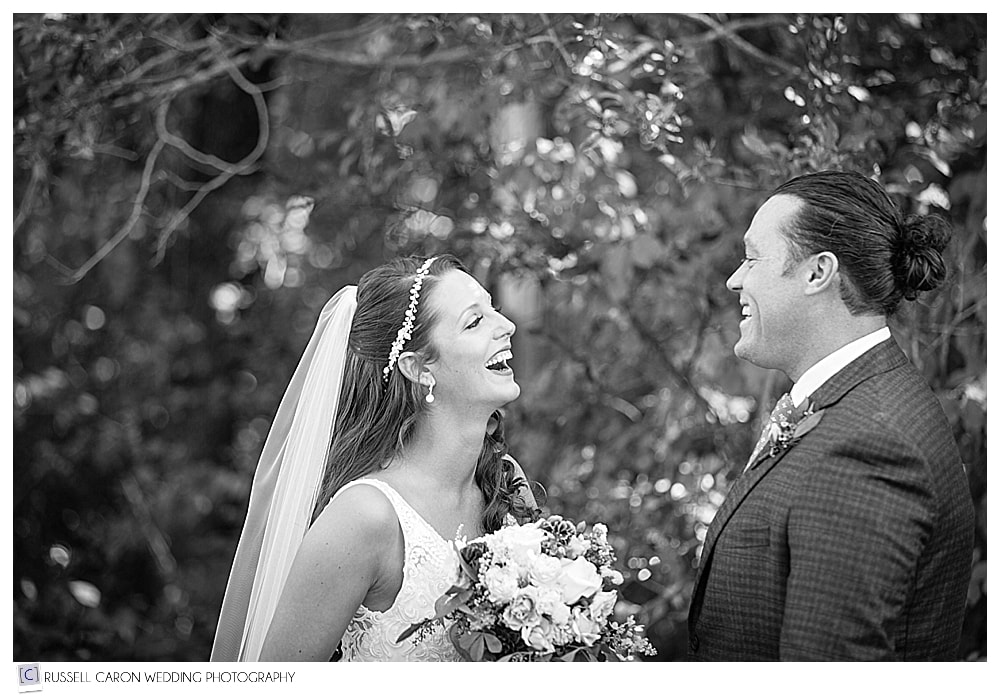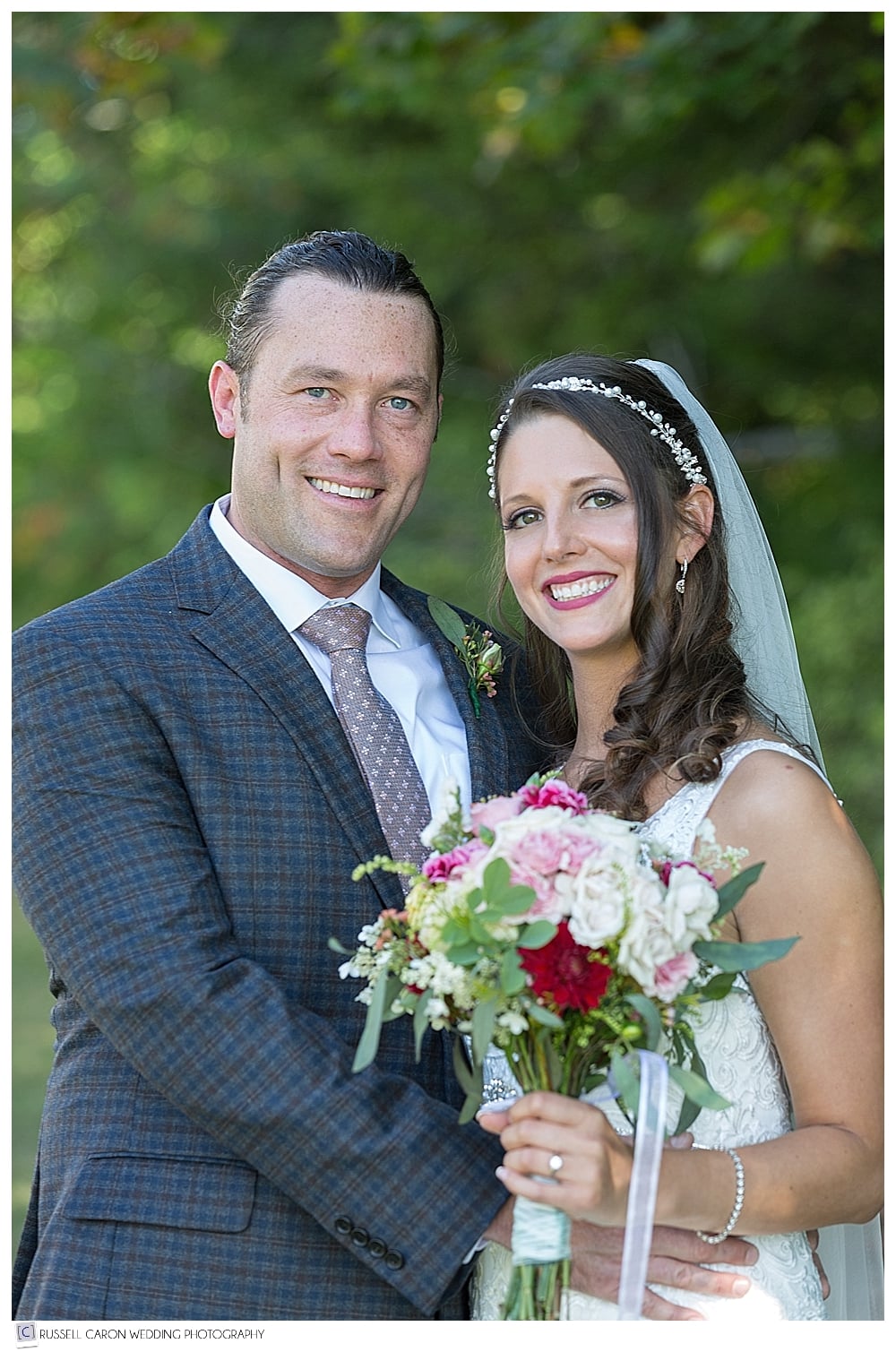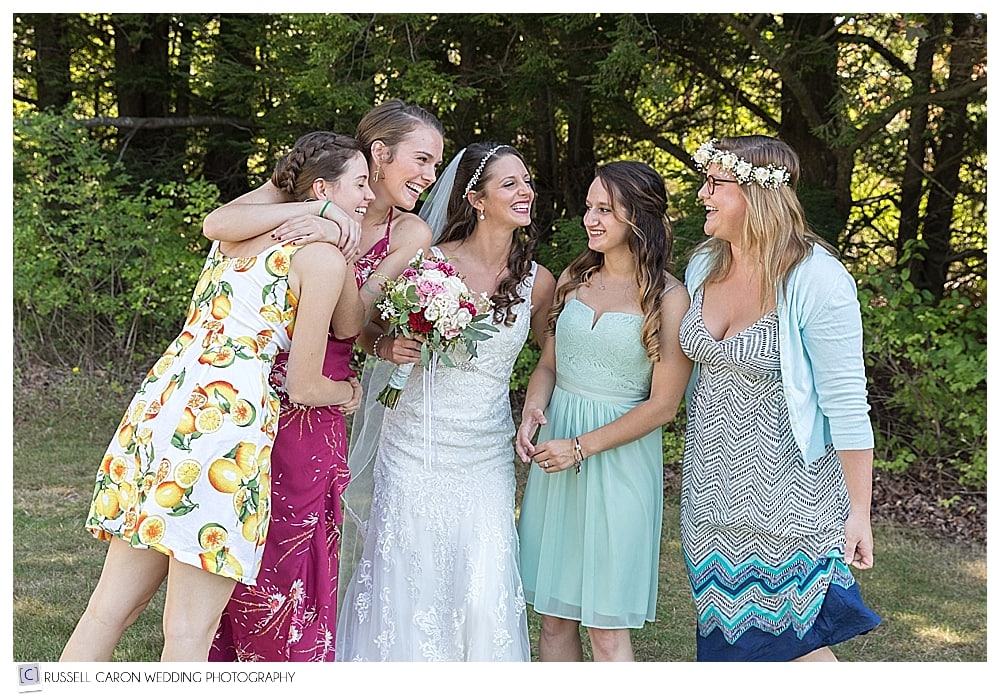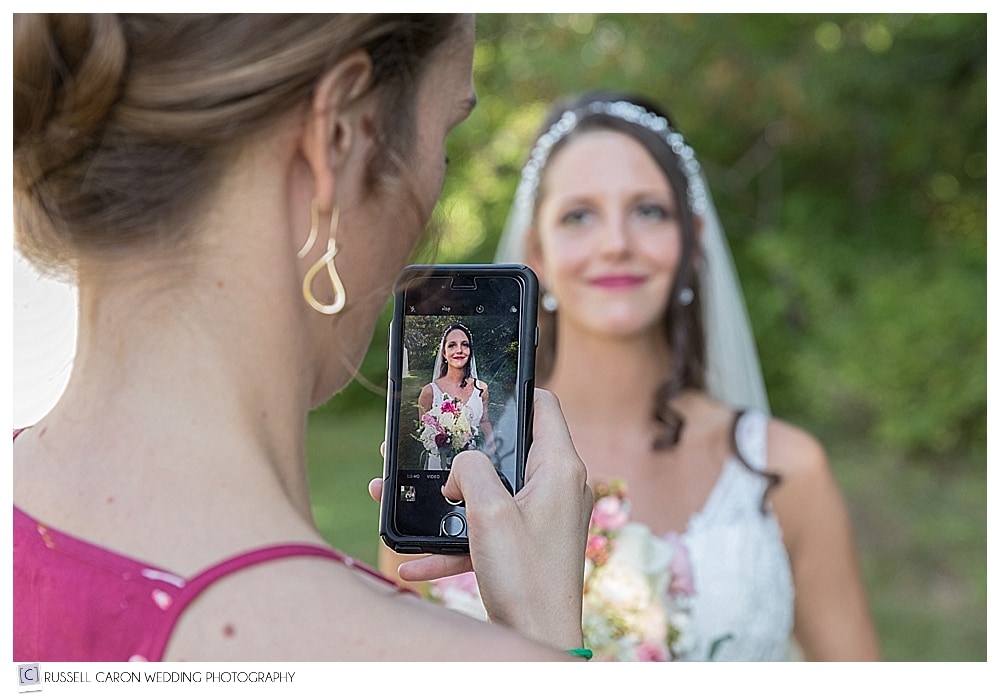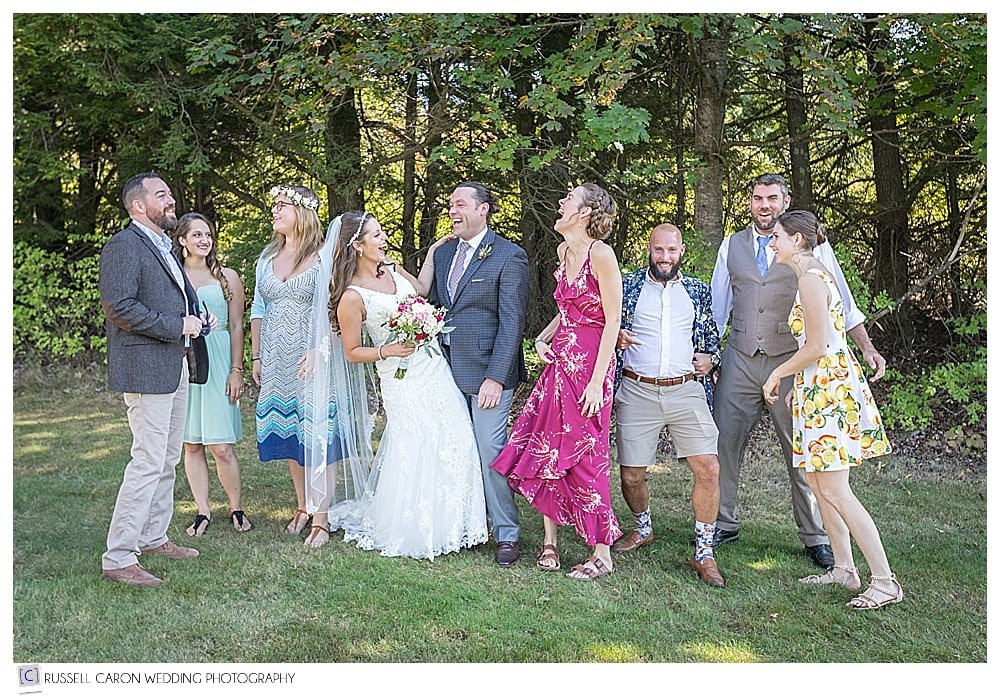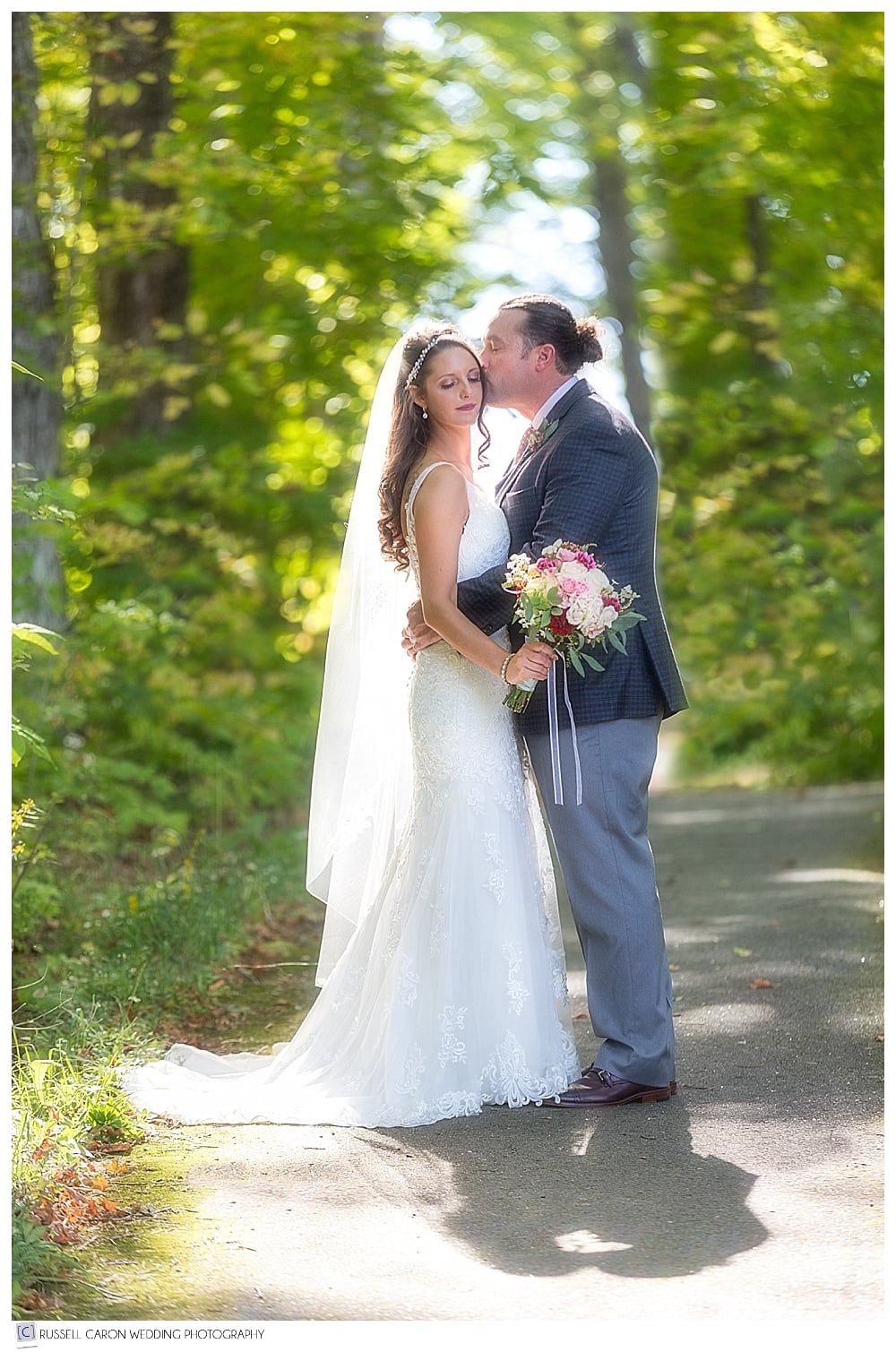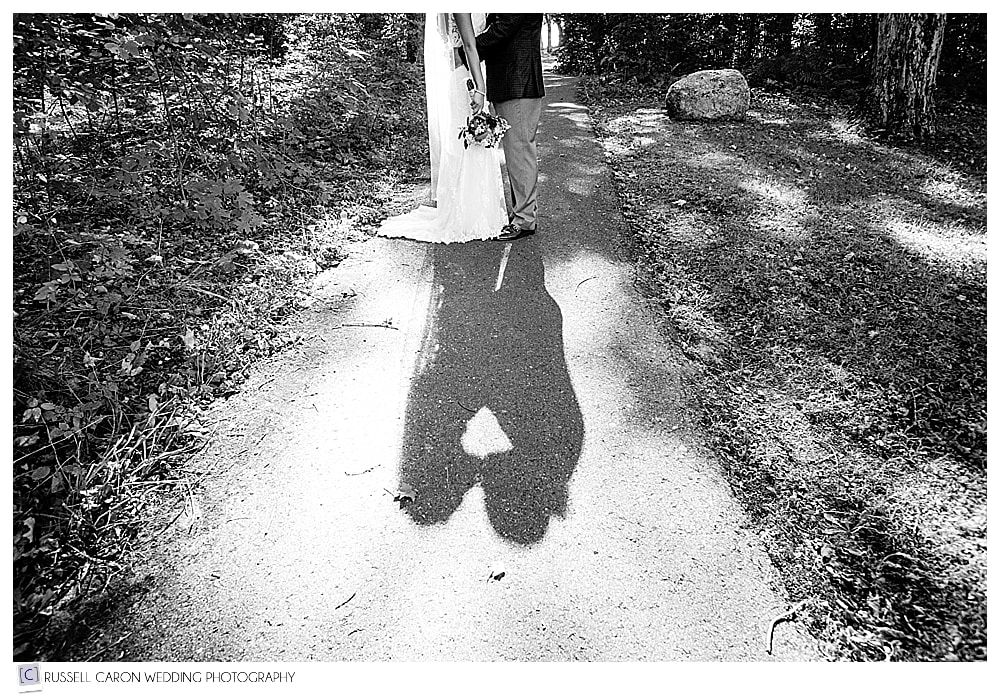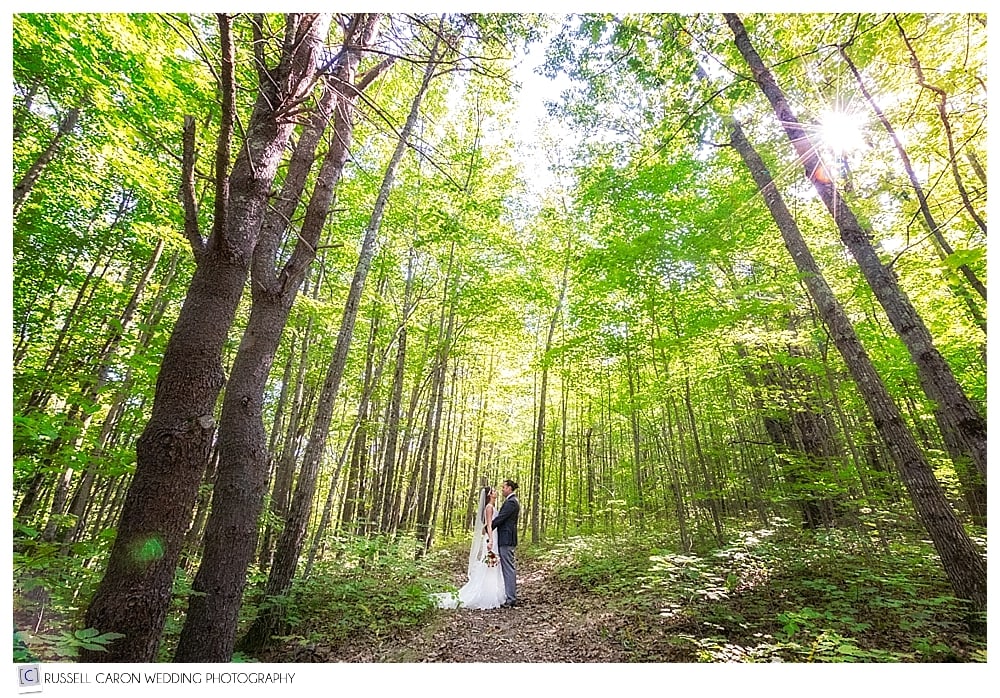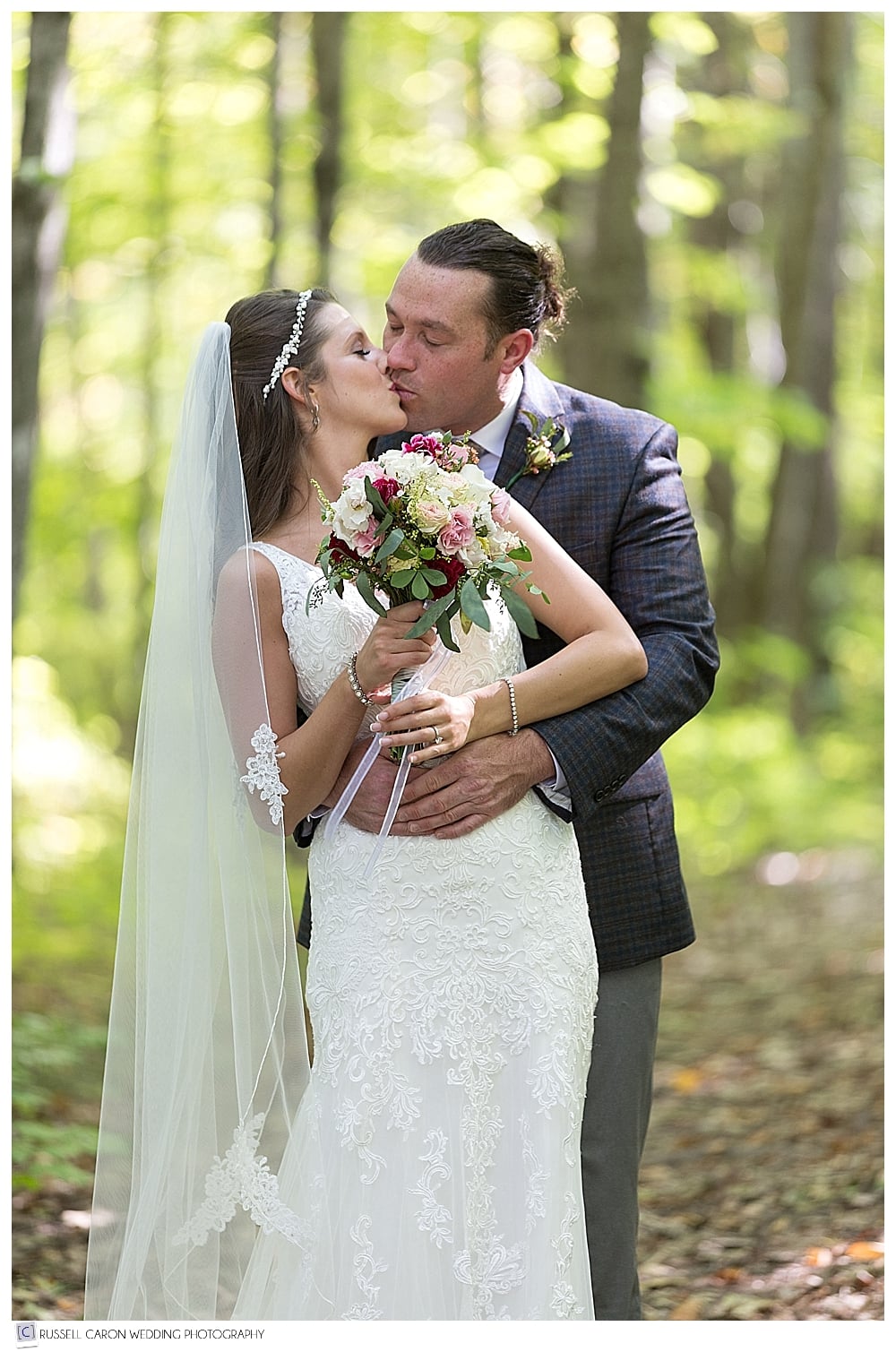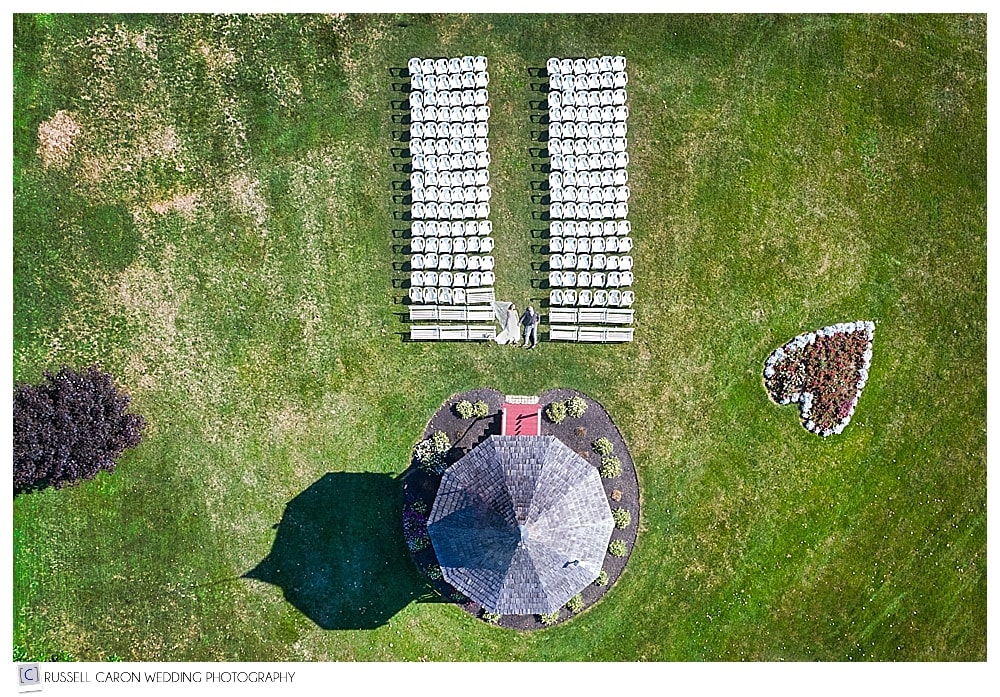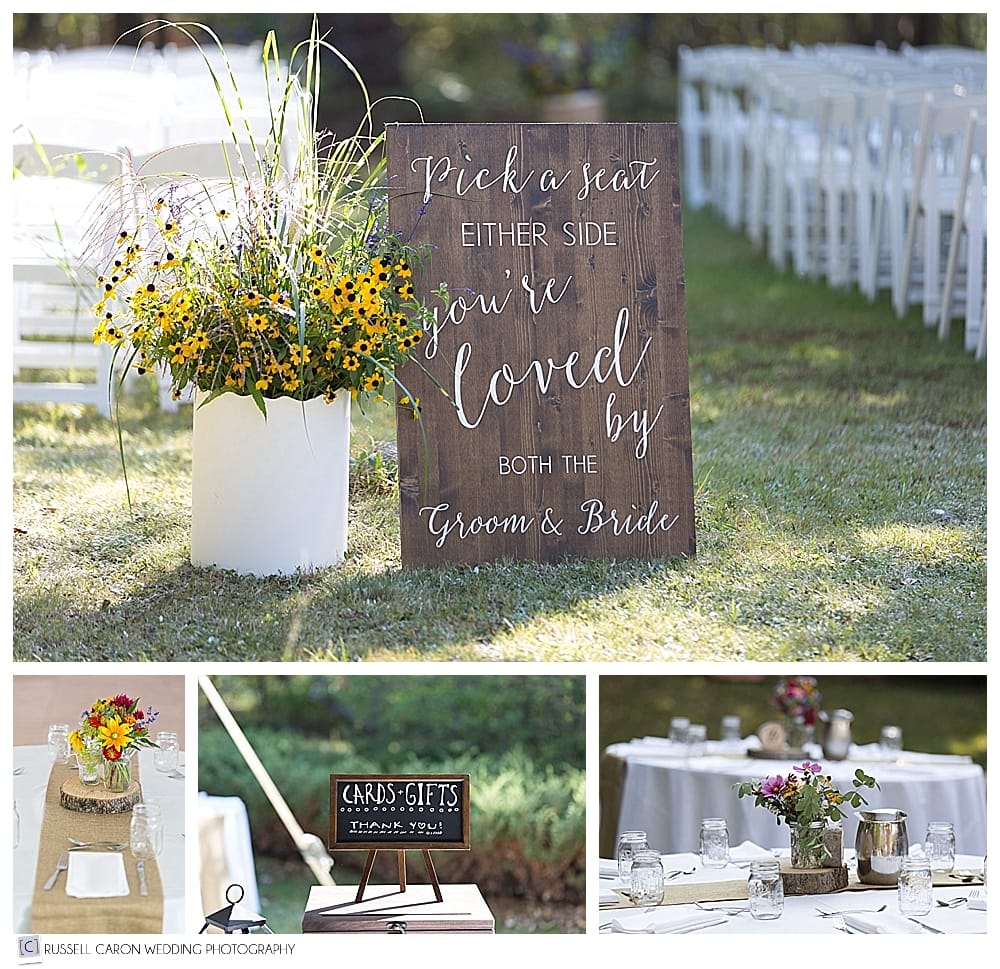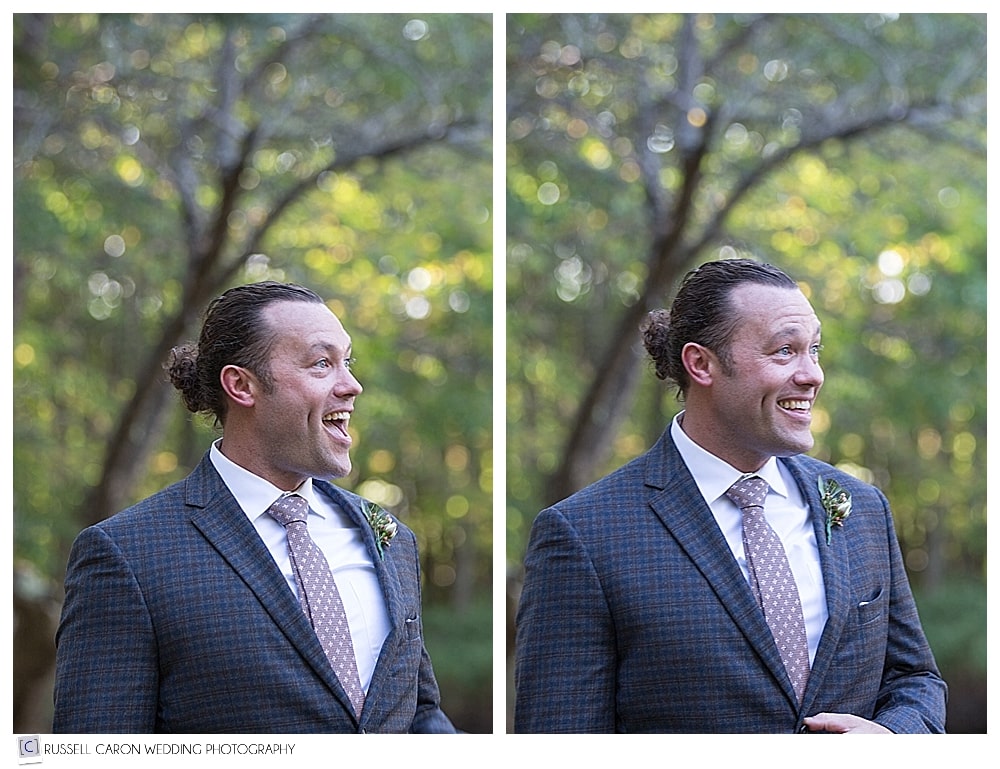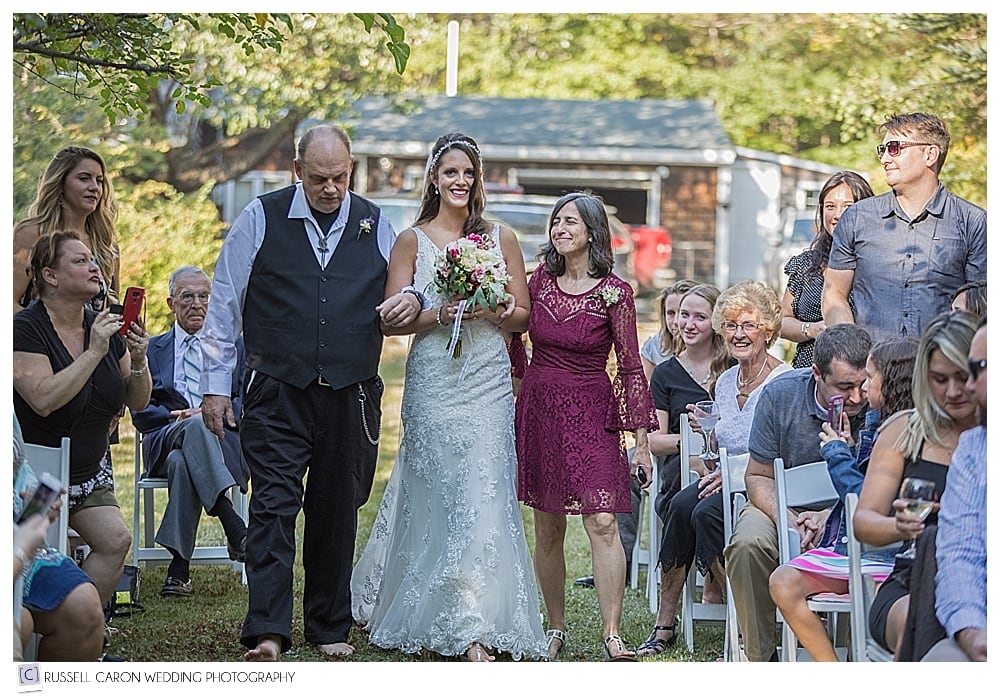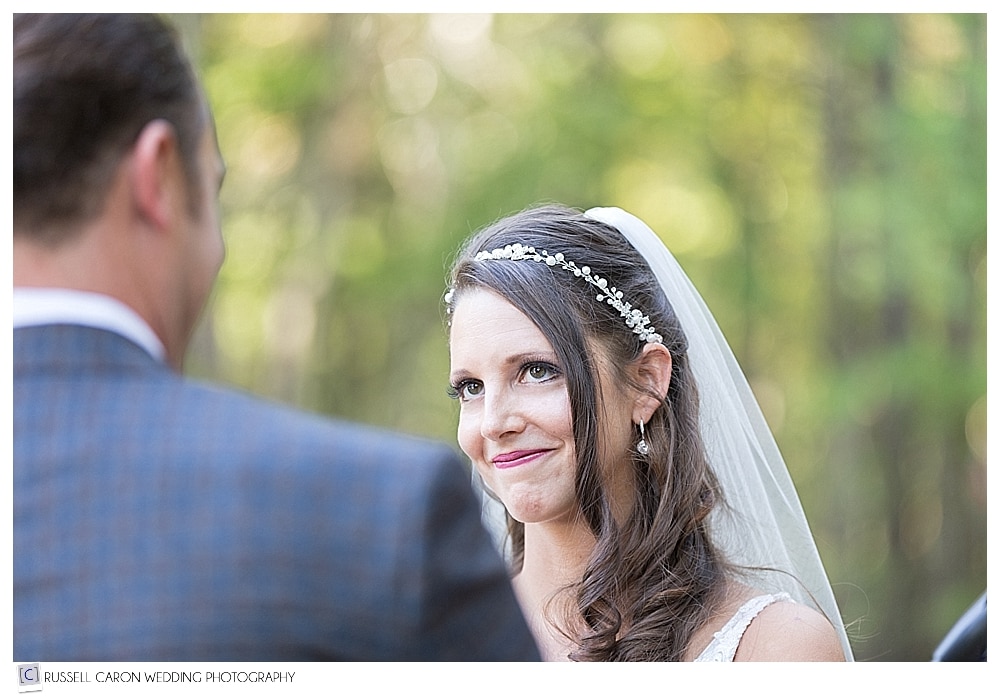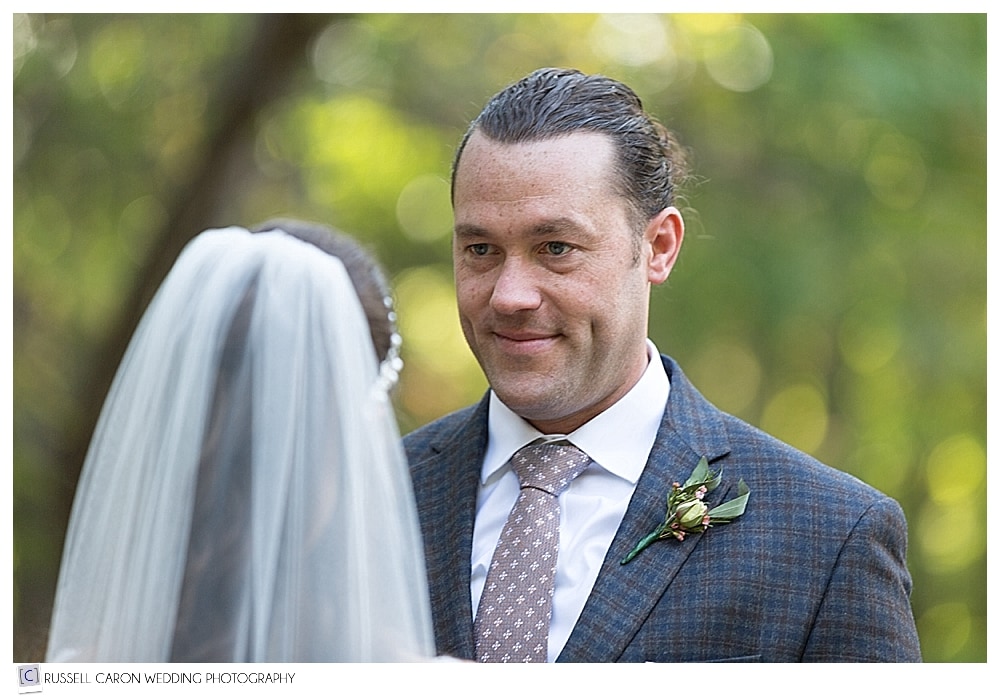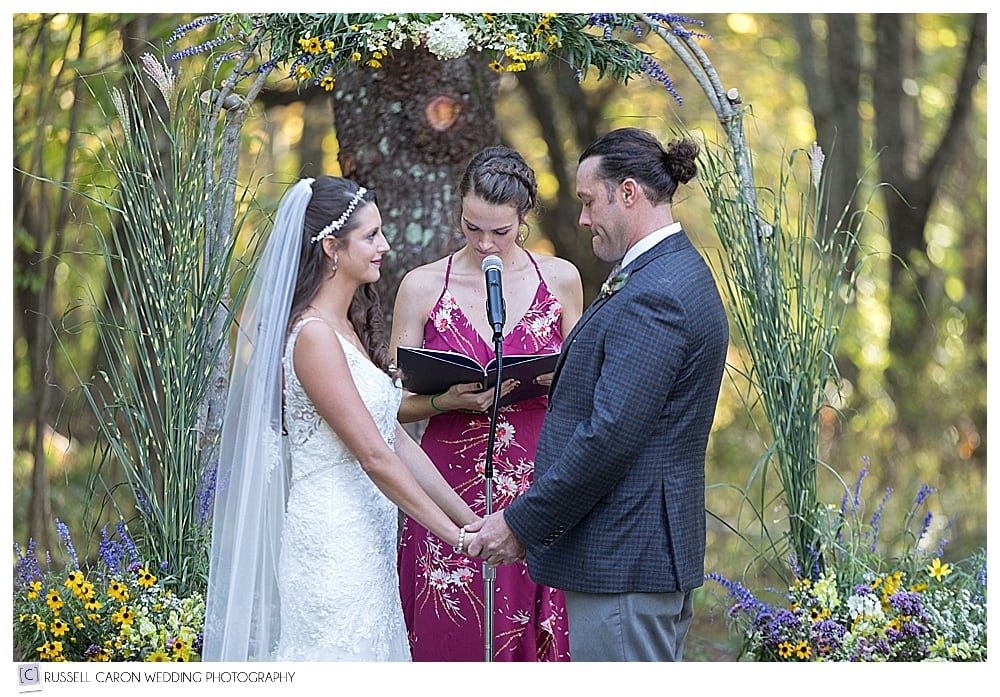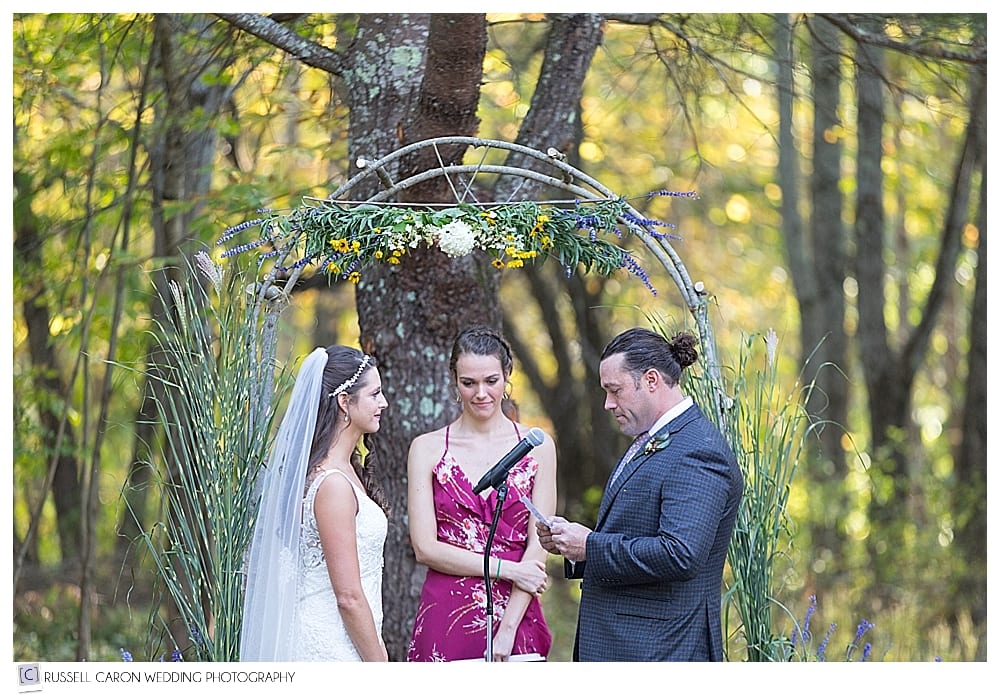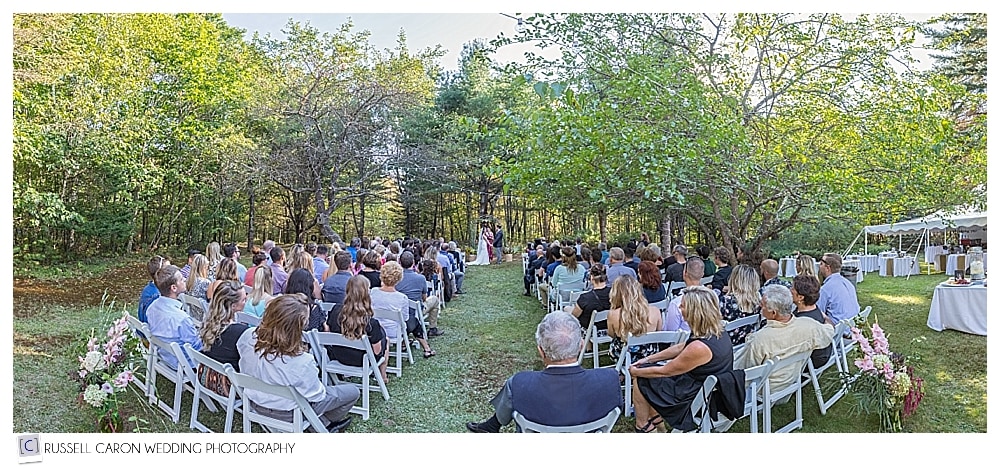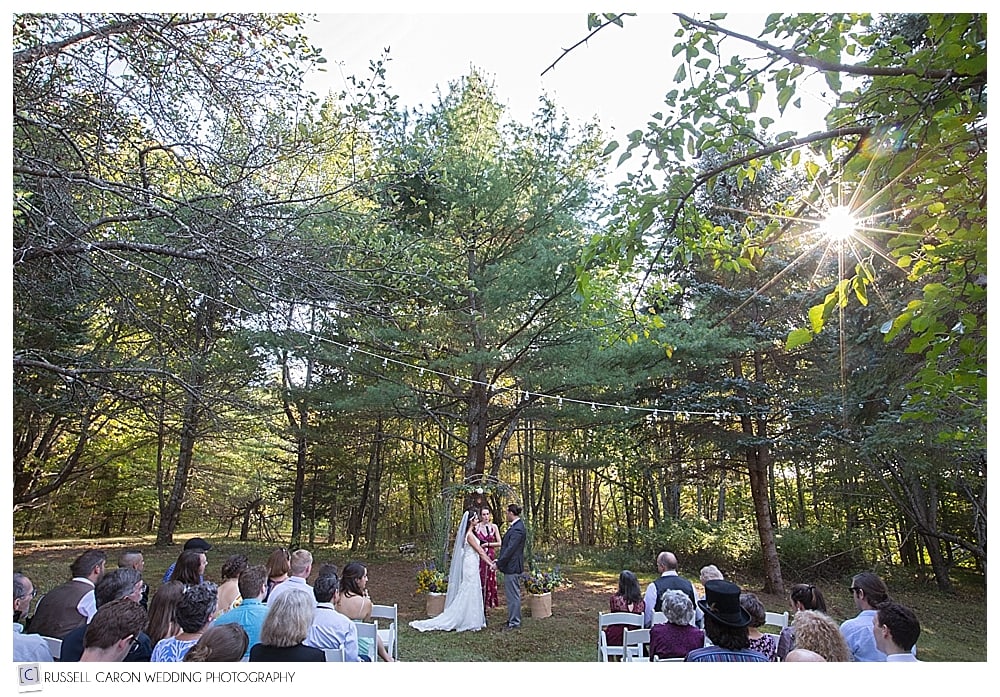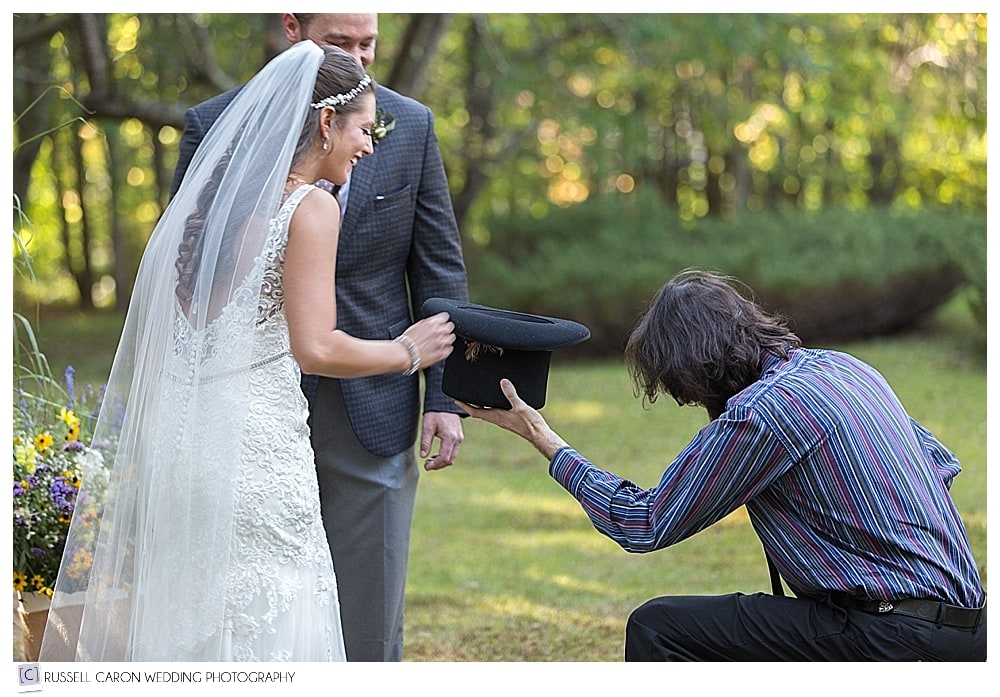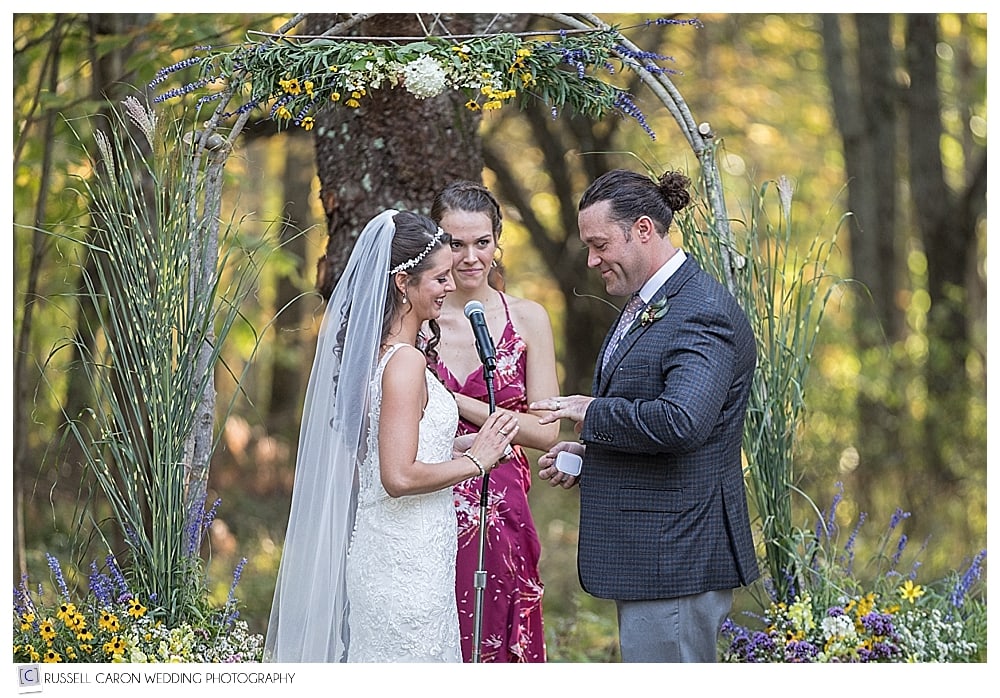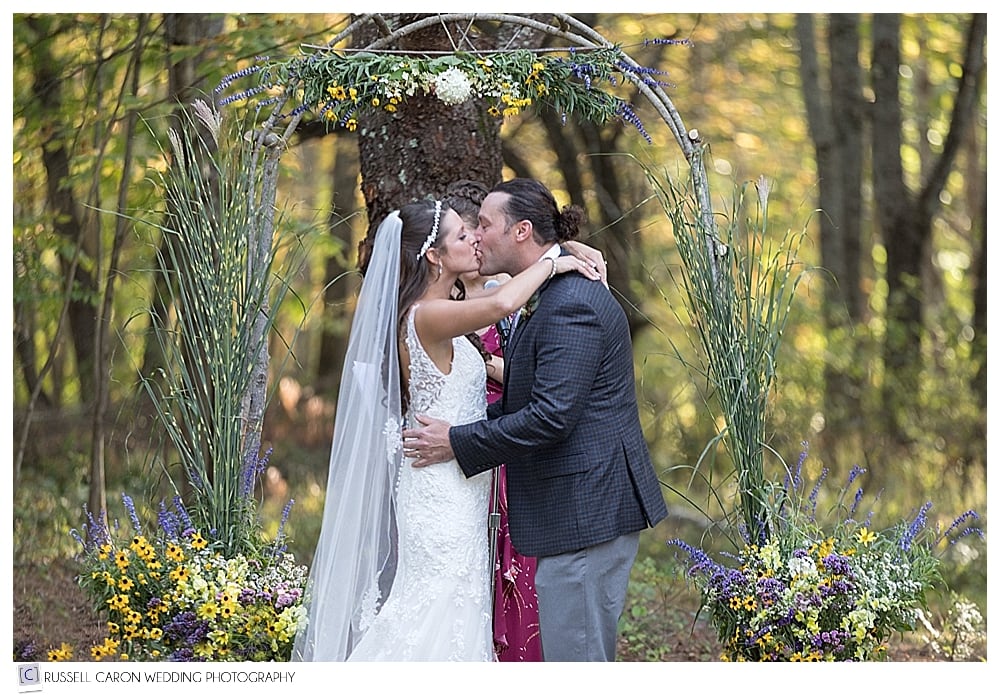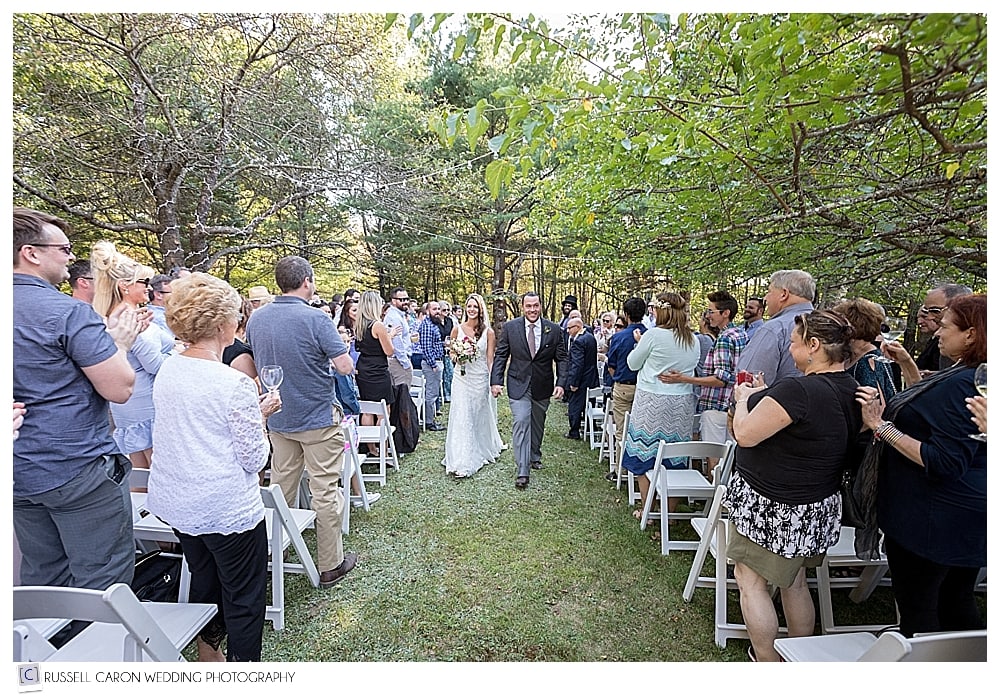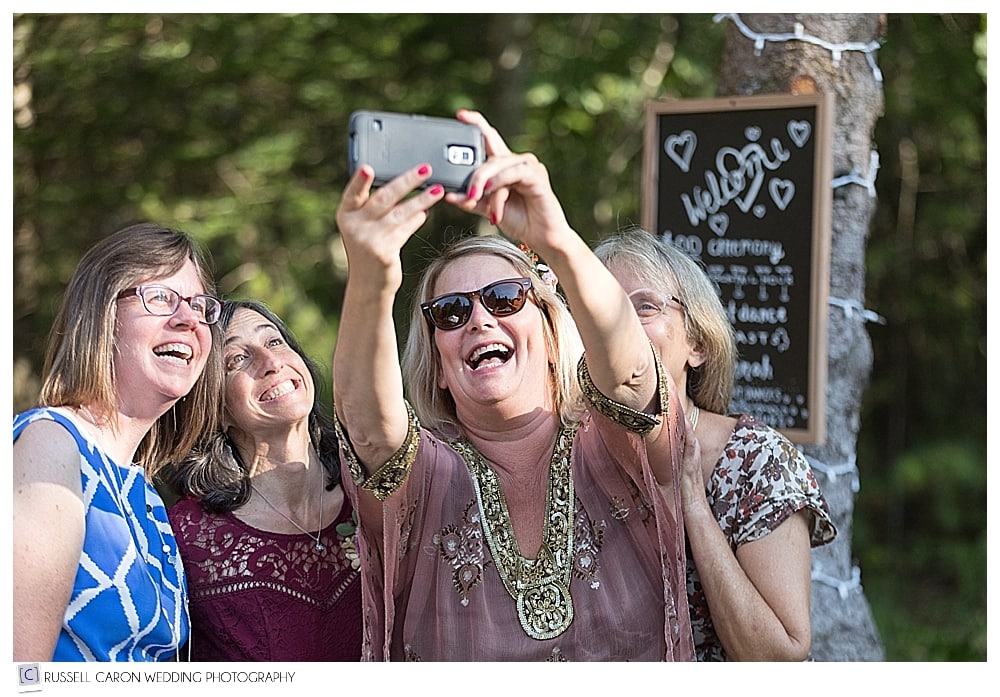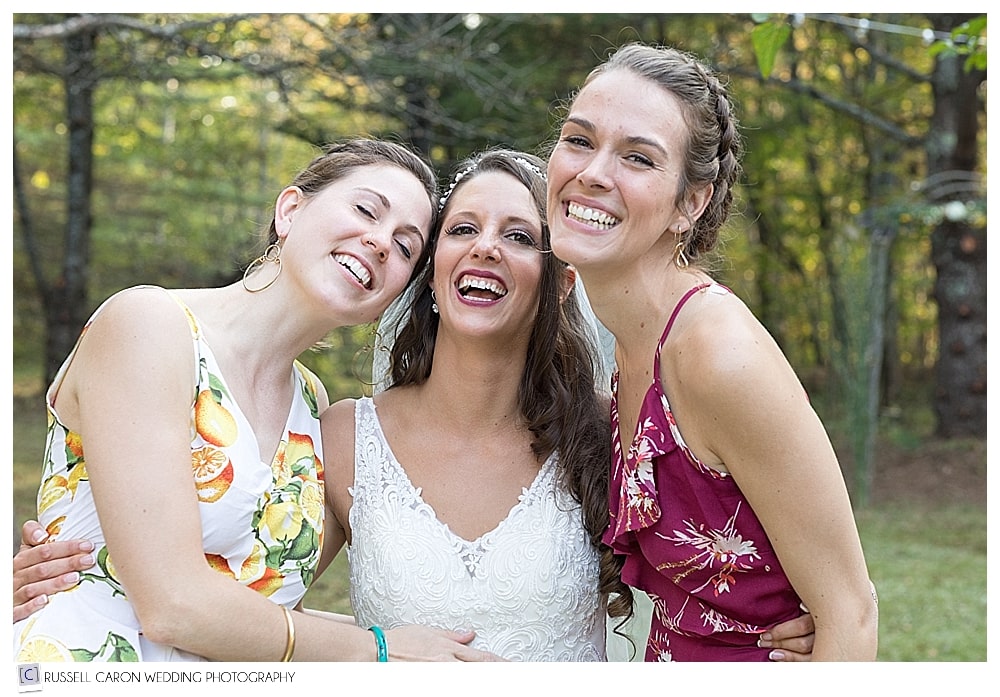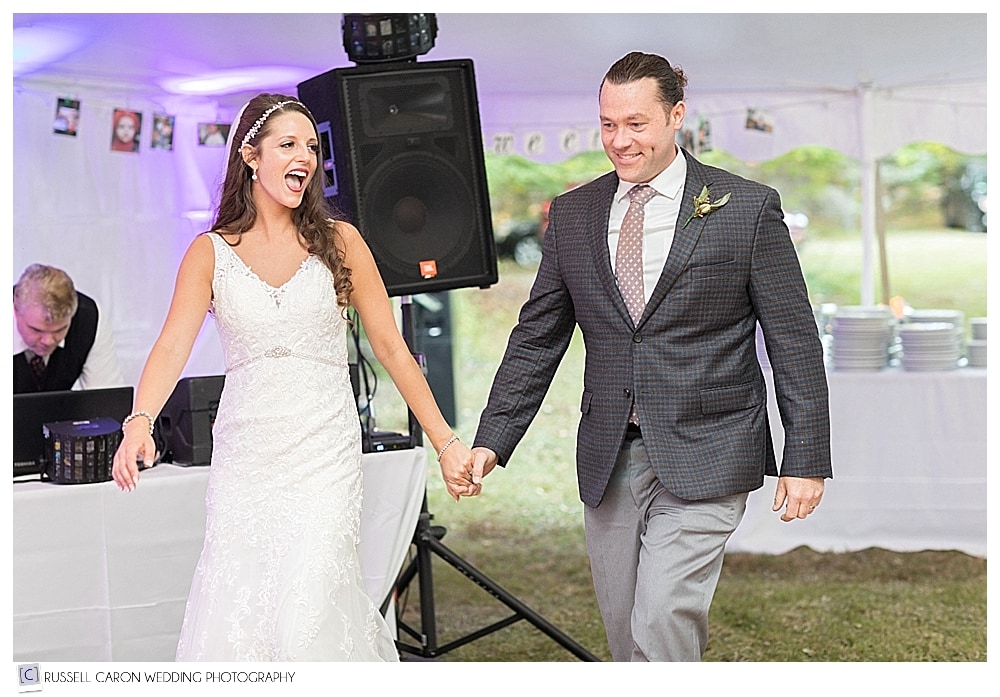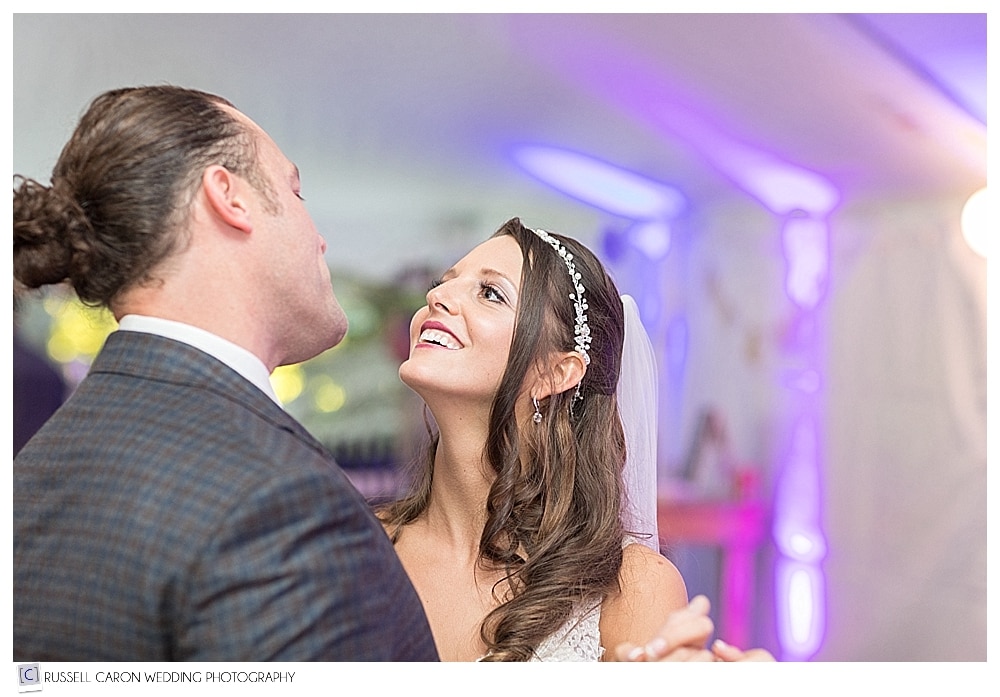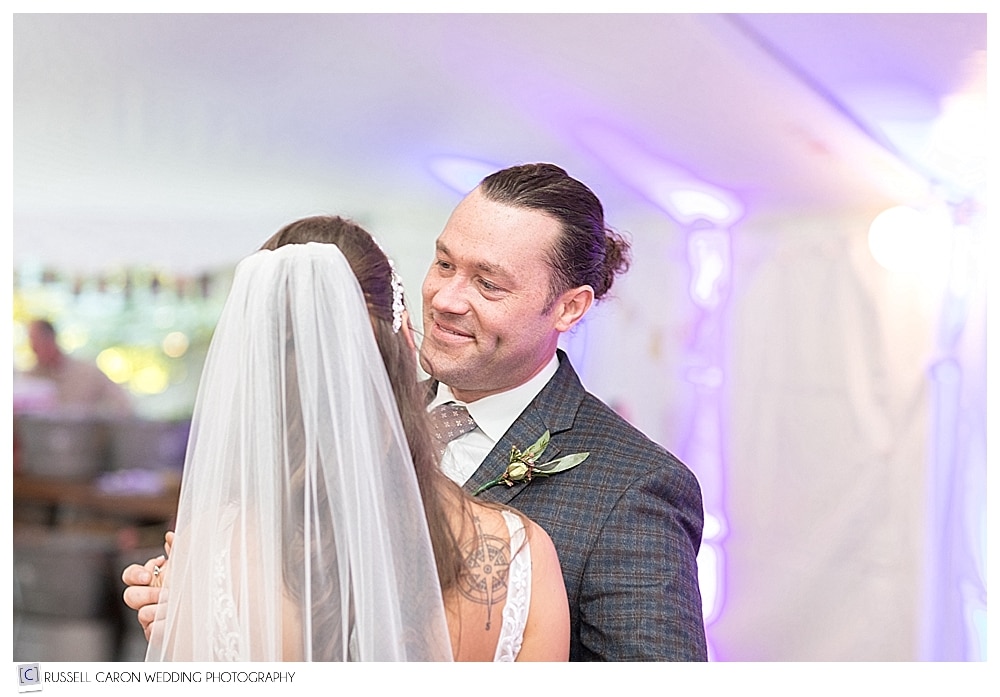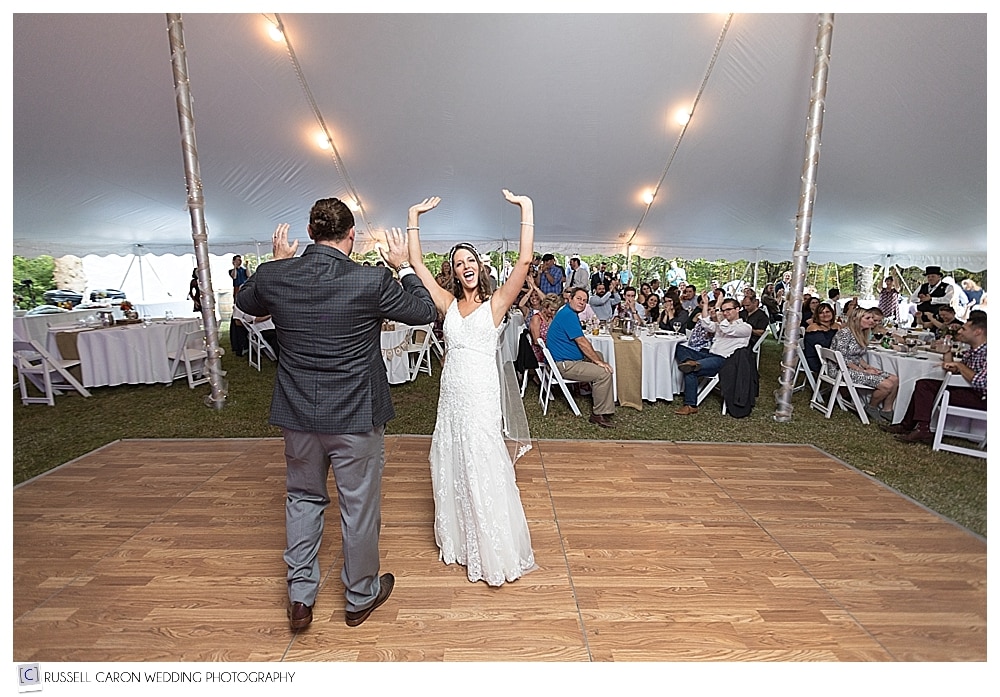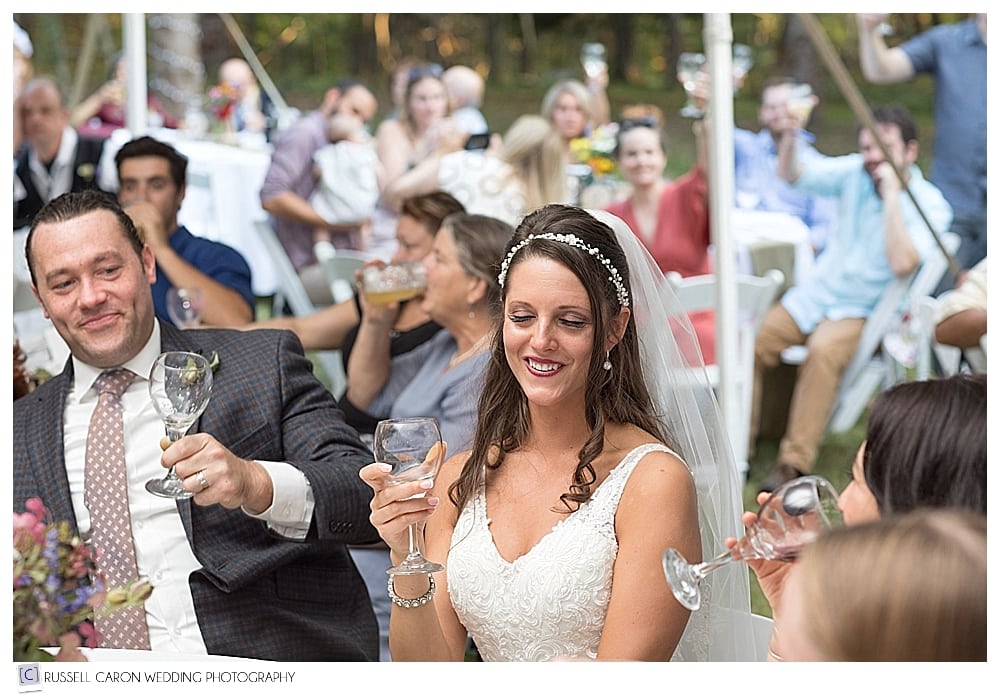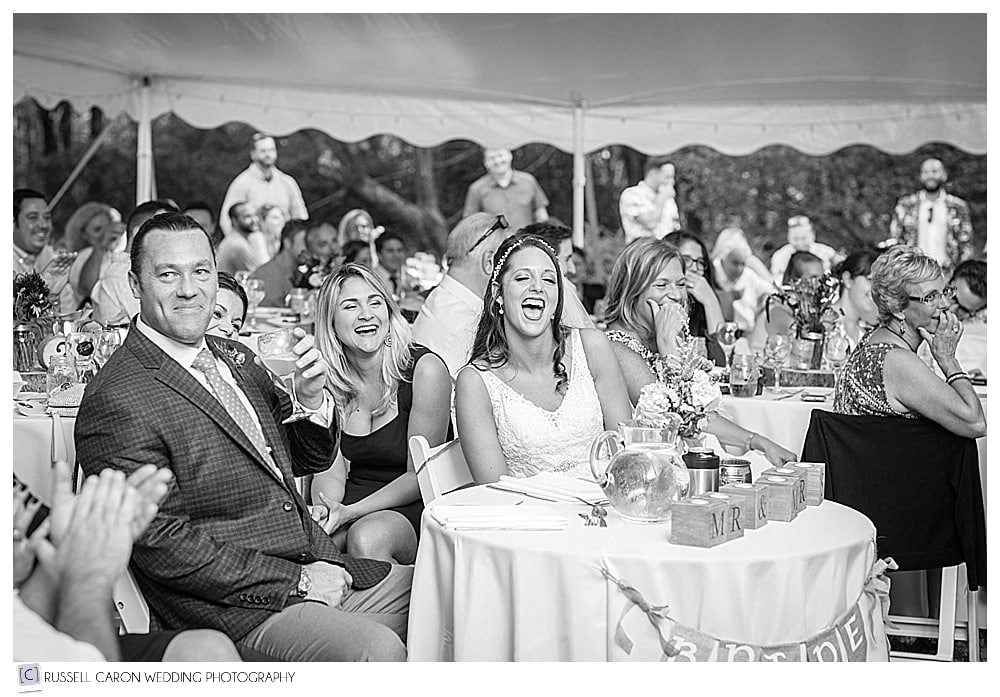 We love comments!! If you enjoyed this post on Rebecca and Jason's backyard tented wedding, please comment and share (!!) Thank you!
Maine wedding photographers, Russell and Liz Caron, put the fun into wedding photography for Maine wedding couples. Feel the love as this dynamic pair effortlessly capture each of your cherished moments, producing natural poses and unparalleled art for your wedding day. Russell Caron Wedding Photography will photograph weddings at any location you can think of, whether you're planning an elegant backyard tented wedding, a coastal resort wedding, or a worldwide destination wedding! For more information, please contact us right away!
Venue: Private Residence
Photographers: Russell Caron Wedding Photography, photographs by Russell Caron and Liz Caron
Officiant: Emily Powers
Florist: Marie Rimenshnider
DJ: James McNally DJ
Catering Company: Locally Sauced
Hair and Makeup: Bianca Gonzalez
Wedding dress: Maggie Sottero from Bridals by Rochelle