Perkins Cove Engagement Session | Ogunquit Maine Wedding Photographers
Jill and Nate, we had such a fantastic time with you during your Perkins Cove engagement session!
Jill and Nate, and Nate's boys Austin and Will, met us in Ogunquit on October 6, 2017, one year to the day before their wedding at the York Golf & Tennis Club.
With family ties to the area, and a favorite vacation spot, Ogunquit / Perkins Cove / Marginal Way made for the perfect area for our photo shoot. These two were so naturally comfortable with each other – look at these photos as see if you'd agree! – that combined with the beautiful calm weather it was a perfect time and place for their engagement session.
We love engagement sessions for so many reasons, the most of all is the time we spend together in a more casual situation than will be on wedding day. Most couples are somewhat apprehensive of what a photo session will be like, but we are gratified to hear afterward that it was easy-going and fun (which is of course always our intent!).
We are really looking forward to the one-year-from-today mark to enjoy a spectacular wedding day with these two and their friends and families (and lots more awesome photos!)!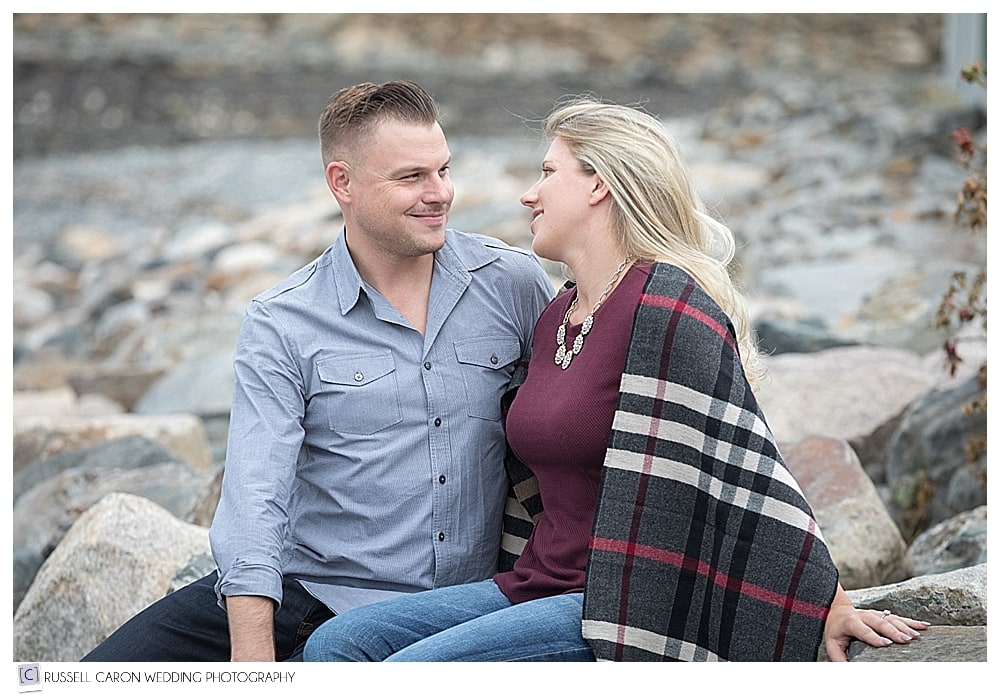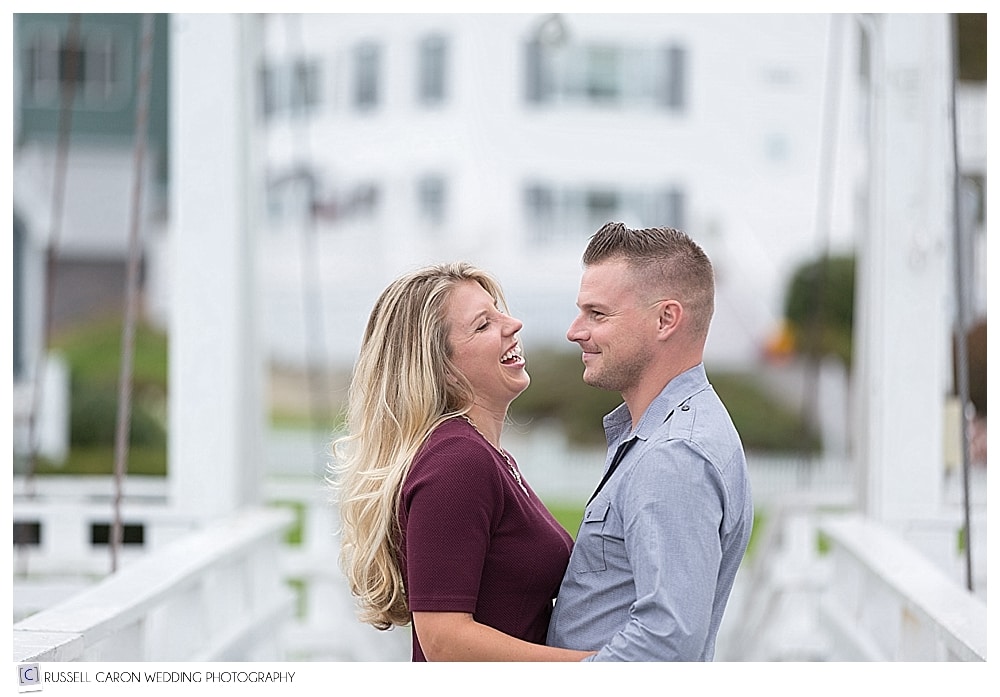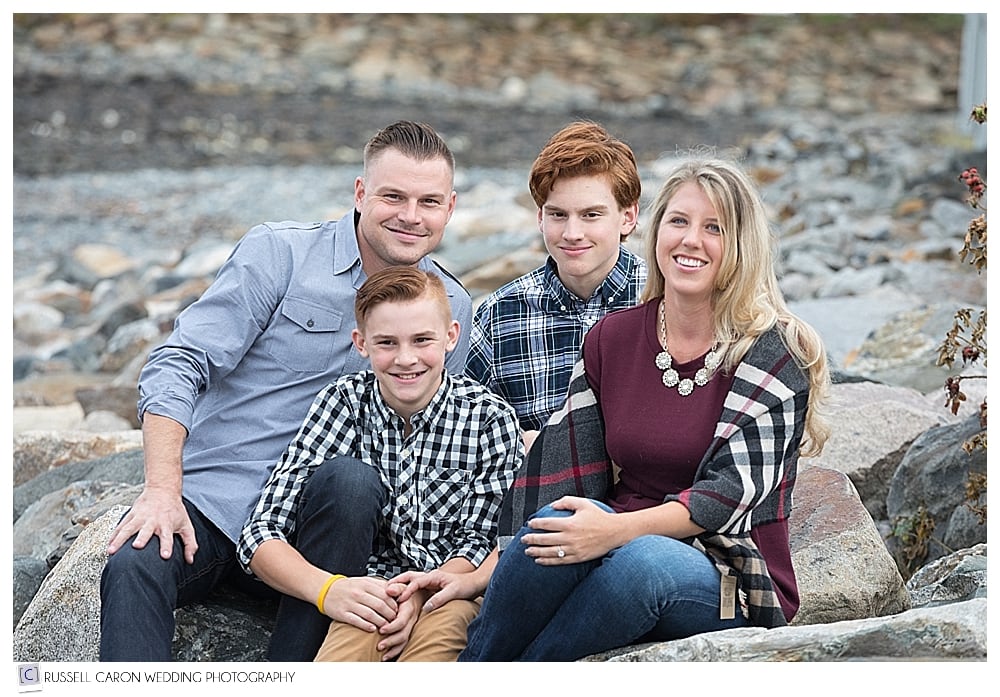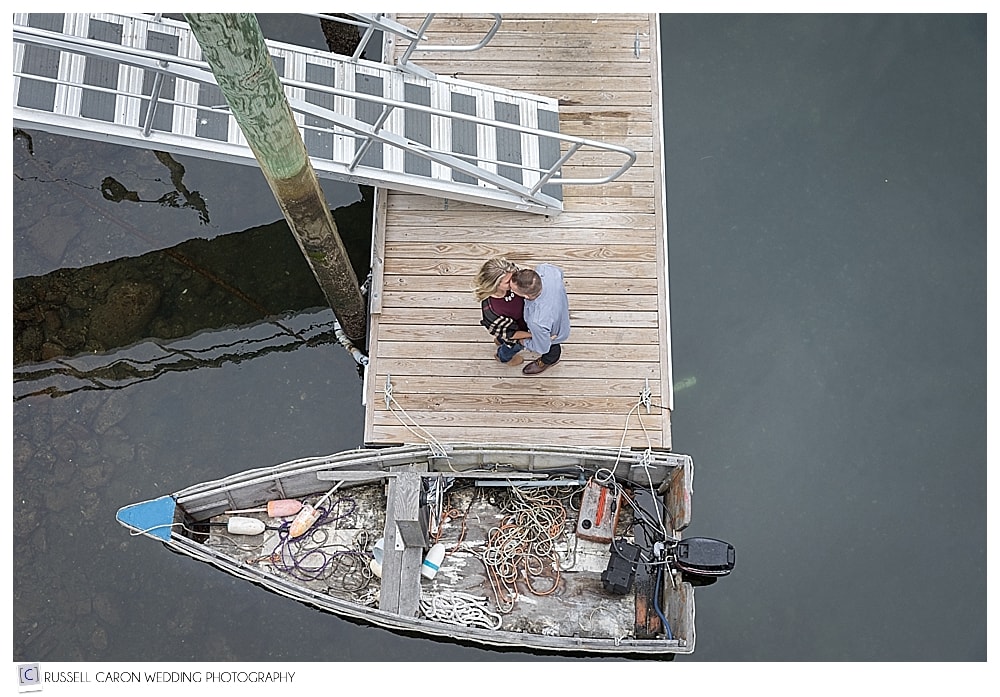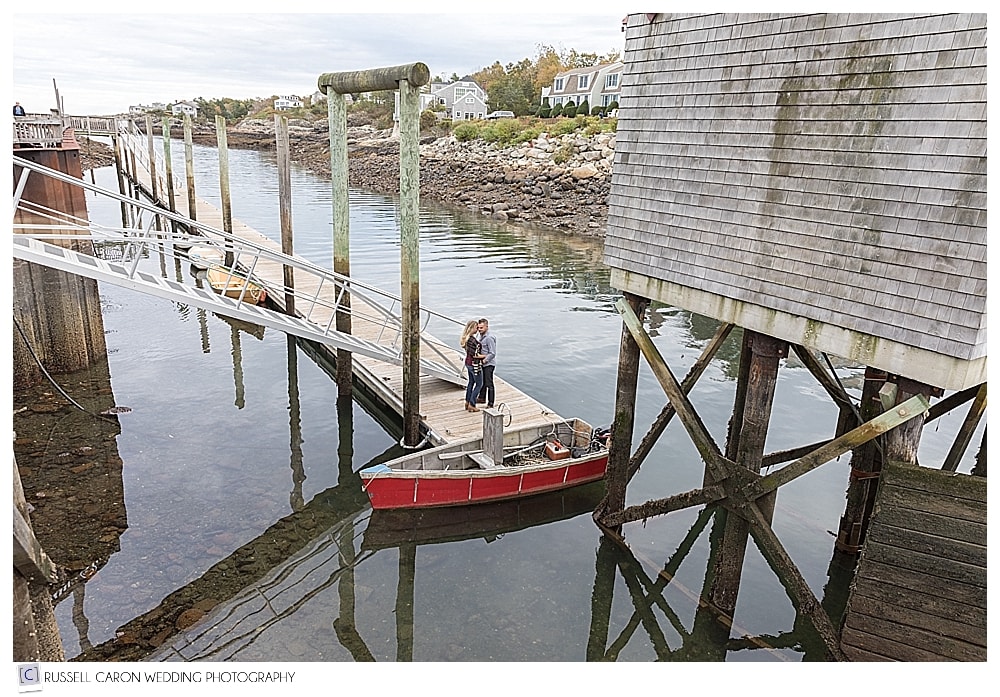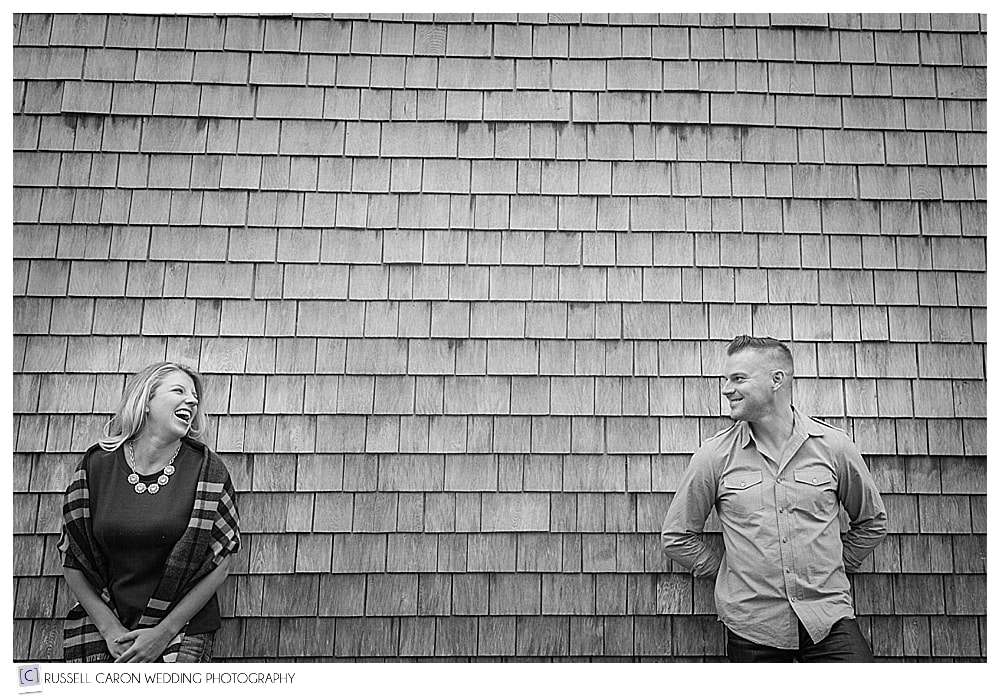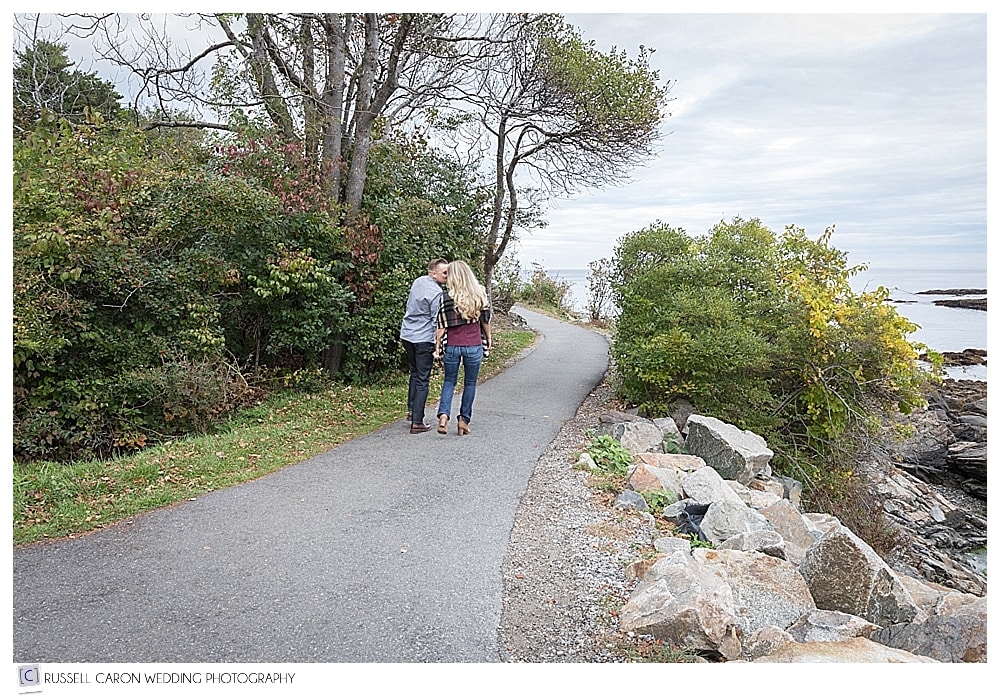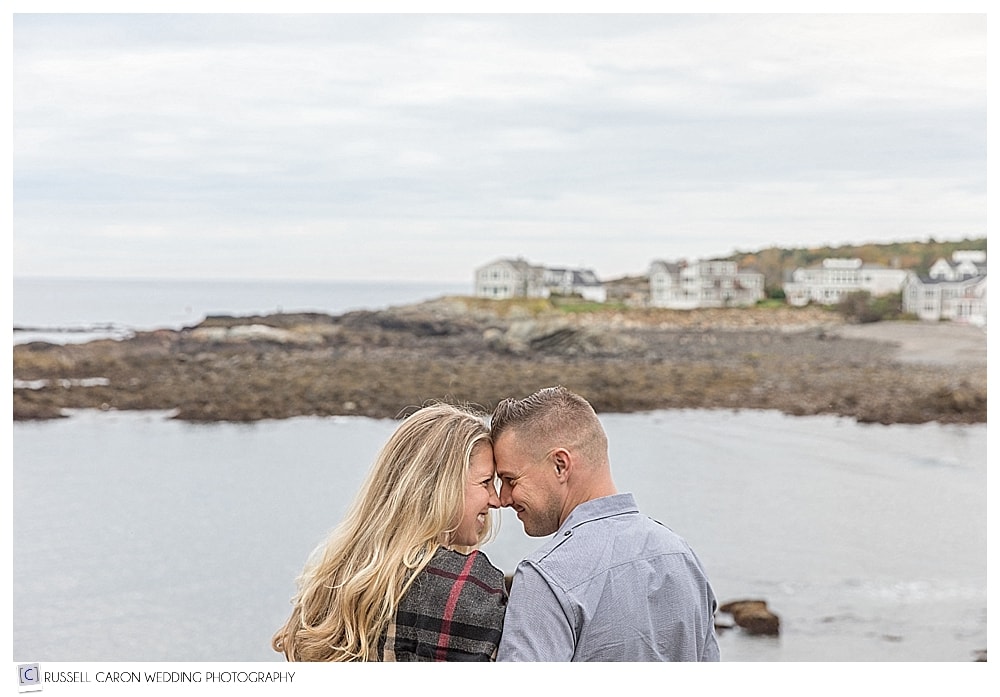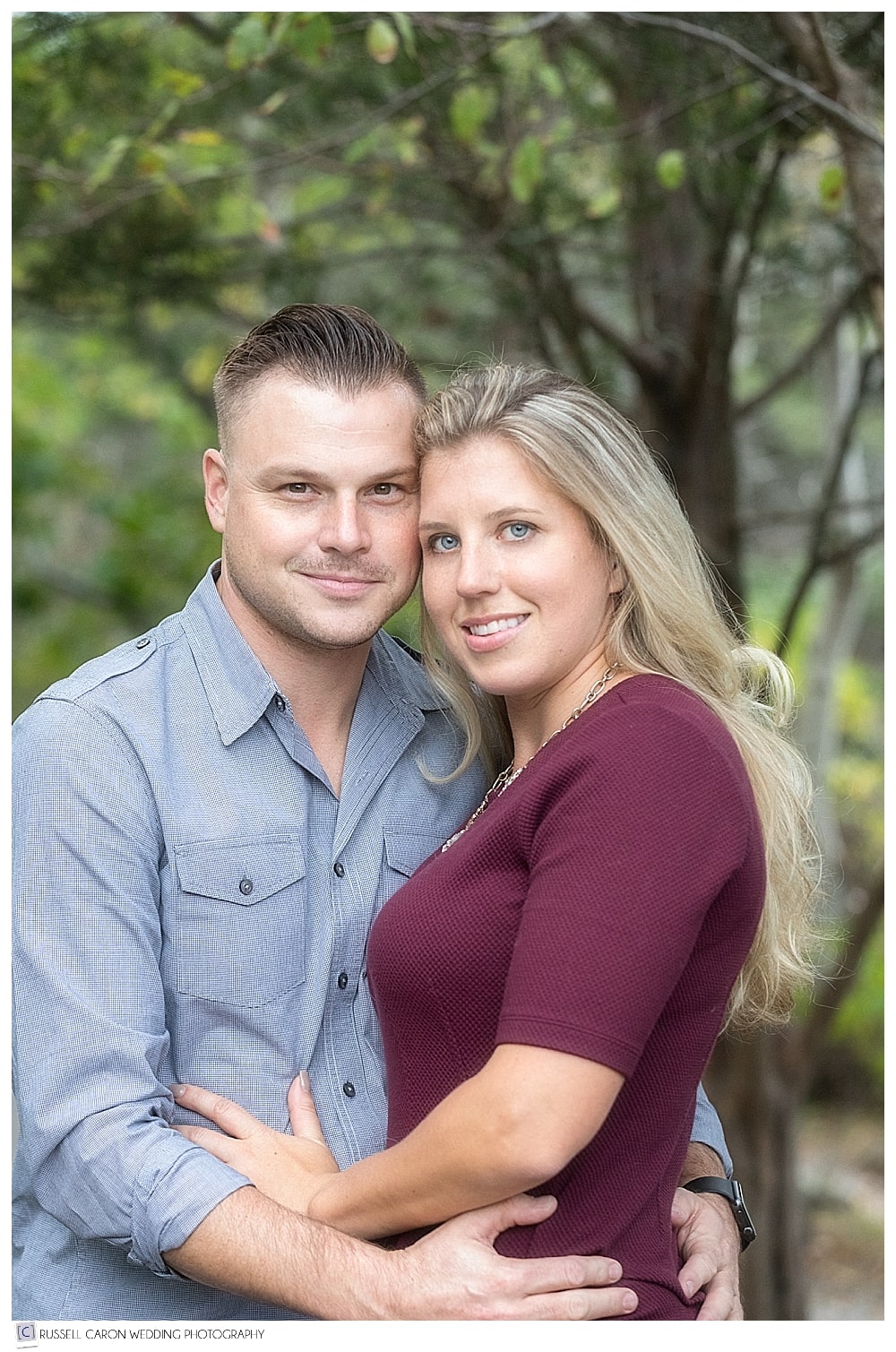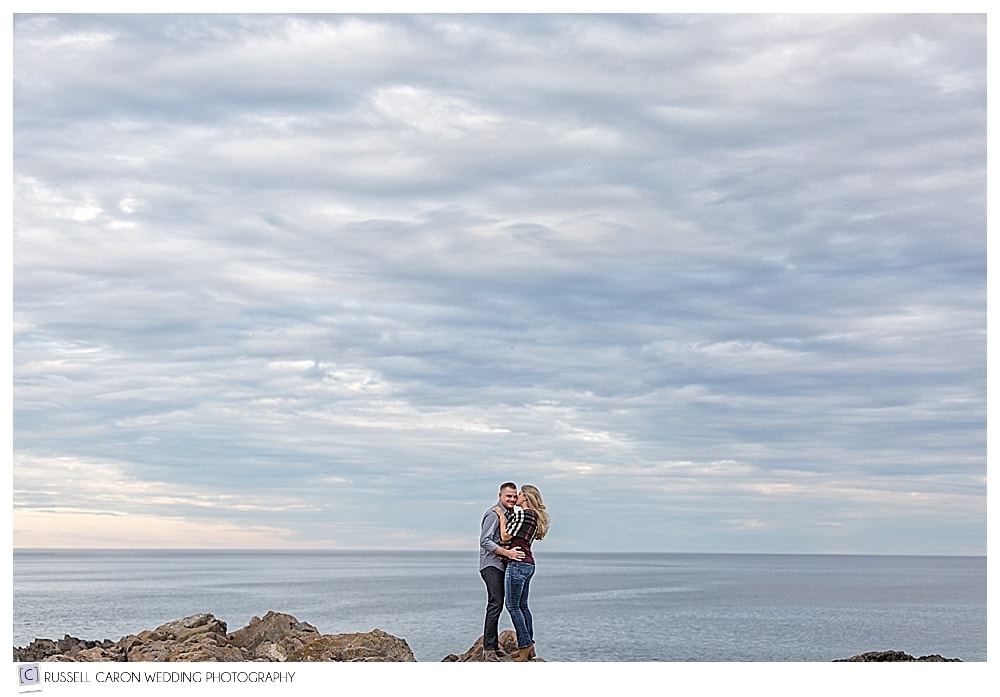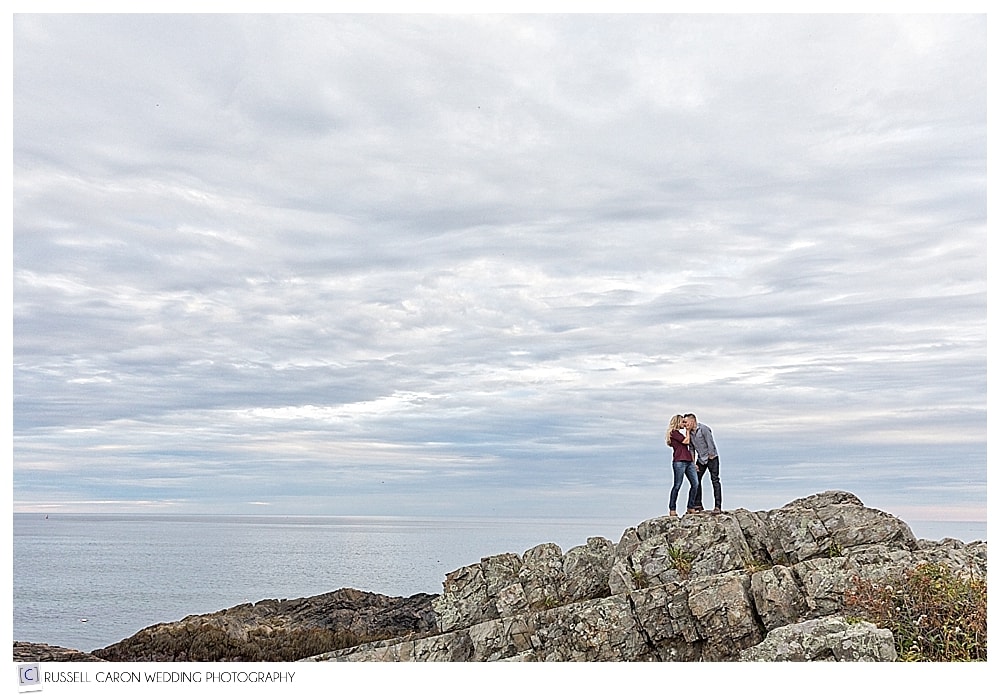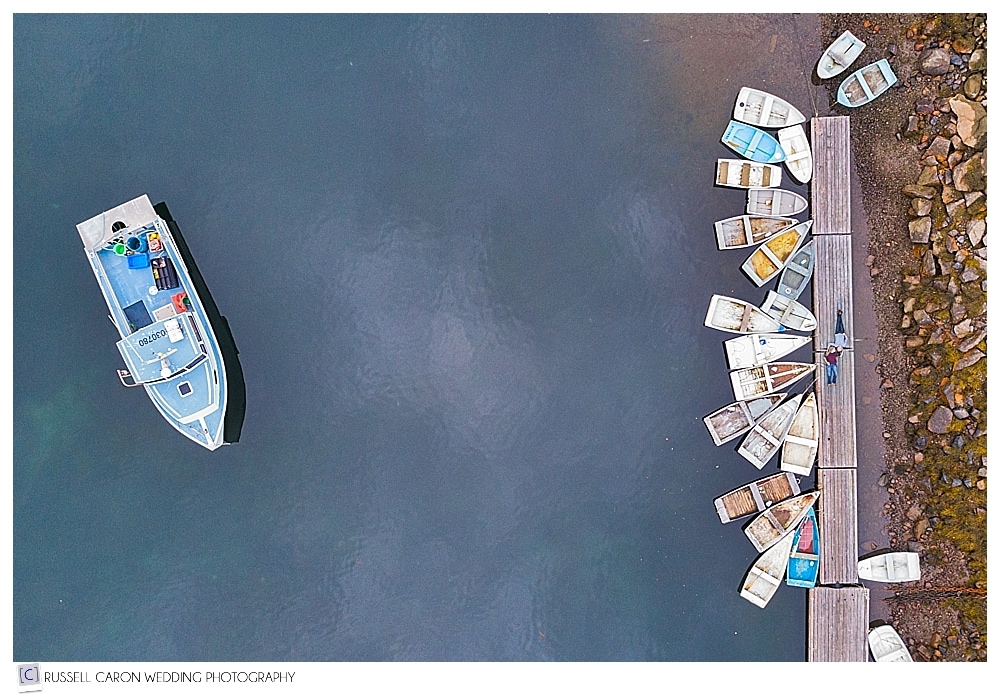 Comments and shares are welcome! If you enjoyed Jill and Nate's Perkins Cove engagement session, please comment and/or share this post, thank you!!
Maine wedding photographers, Russell and Liz Caron of Russell Caron Wedding Photography, would love to be part of your wedding day. While an engagement session isn't mandatory with our wedding photography packages, it gives us an opportunity to work together before your special day. The connection we build during an engagement session is invaluable, and a whole lot of fun! We had so much fun with Jill and Nate during their Perkins Cove engagement session, imagine yourself doing the same! For more information, please contact us right away!