Atlantic Oceanside Drone Wedding Image | Maine Drone Photographers
Colleen and Mike had a Bar Harbor wedding full of love, laughter, and family. We took them to Acadia National Park, which was overrun with tourists. No worries though, as we were able to find some beautiful areas for their artistic photo set. We wanted to do something special for Colleen and Mike, and so proposed to do this Atlantic Oceanside drone wedding image.
We had to be quick, as the tour boat was due to arrive and offload its passengers. But upon our arrival back at Atlantic Oceanside, right on schedule we may add, there was enough time to launch the drone while Liz helped guide Colleen and Mike into the picture-perfect pose.
We love the fine ripples and the transparency of the water. With all the fond memories of this wedding day, we are extra-pleased that this ends up as our #3 top drone wedding image of 2018!
See Colleen and Mike's Atlantic Oceanside Bar Harbor Wedding!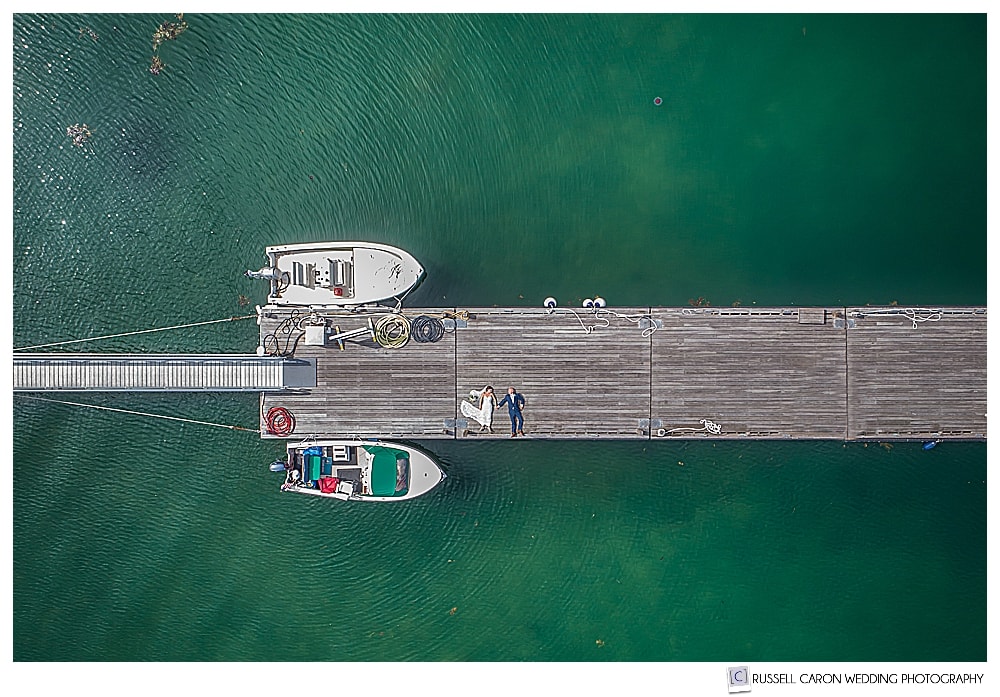 Vendors
Venue: Atlantic Oceanside
Photographers: Russell Caron Wedding Photography, photographs by Russell Caron and Liz Caron
Officiant: David Picard
Florist: Cottage Flowers
Paper Suite: Alexa Nelson Prints
DJ: Music Man Jason Styarchz
Hair and Makeup: Christine Conroy
Wedding dress: Stella York from Alexandra's Bridal
Men's Wear: Men's Warehouse
Desserts: A Slice of Eden
How incredible does this Atlantic Oceanside drone wedding image look?!? Please comment on this post, and share on social media, thank you!!! Check back tomorrow to see what our #2 Maine drone wedding photo will be!!
Award winning Maine wedding photographers Russell Caron and his wife, partner, and co-shooter Liz Caron photograph weddings, and weddings only, from Boston to Bar Harbor and destinations worldwide. Let us tell you more about why choosing us as your wedding photographers could be one of the very best choices you'll make among your wedding day vendors. Contact us today for more information and our availability for your wedding!