Annual Nonantum Wedding Show | Maine Wedding Photographers
One of our favorite times of the year, is the fall. We love the crisp, clean air, the autumn leaves, and the Annual Nonantum Wedding Show! By the time November rolls around each year, we've photographed about three dozen weddings, and loved each and every one. And by the the Annual Nonantum Wedding Show comes around, we're excited to see our wedding peers. Maine wedding vendors are a close-knit group, and we enjoy seeing each other when we're working at weddings together. But even more, we love seeing each other when we can socialize a bit! After all, it's fun to talk shop after a long season!
The Annual Nonantum Wedding Show is the only wedding show we do, for a few reasons. First, because the staff at the Nonantum is fantastic! Every person at the Nonantum, is professional, personable, and friendly. We photograph many weddings at the Nonantum and are always impressed at how seamlessly the Nonantum team works. Secondly, we love the wedding show because we love the Nonantum itself. An old-world style resort, with a gorgeous lawn, s on the edge of the Kennebunk River, it's just beautiful! Thirdly, the Nonantum is in Kennebunkport, one of our all-time favorite Maine towns. The Nonantum is close to the Kennebunkport Breakwater and beaches, minutes from the picturesque Dock Square, and just 15 minutes from home! And, lastly, the brides who choose the Nonantum Resort are a perfect fit for us at Russell Caron Wedding Photography!
We wish we could have taken photos of every booth or vendor, but we had to attend to our clients :).  Enjoy the photos!
The Nonantum Wedding Show 2016
Russell Caron of Russell Caron Wedding Photography (below)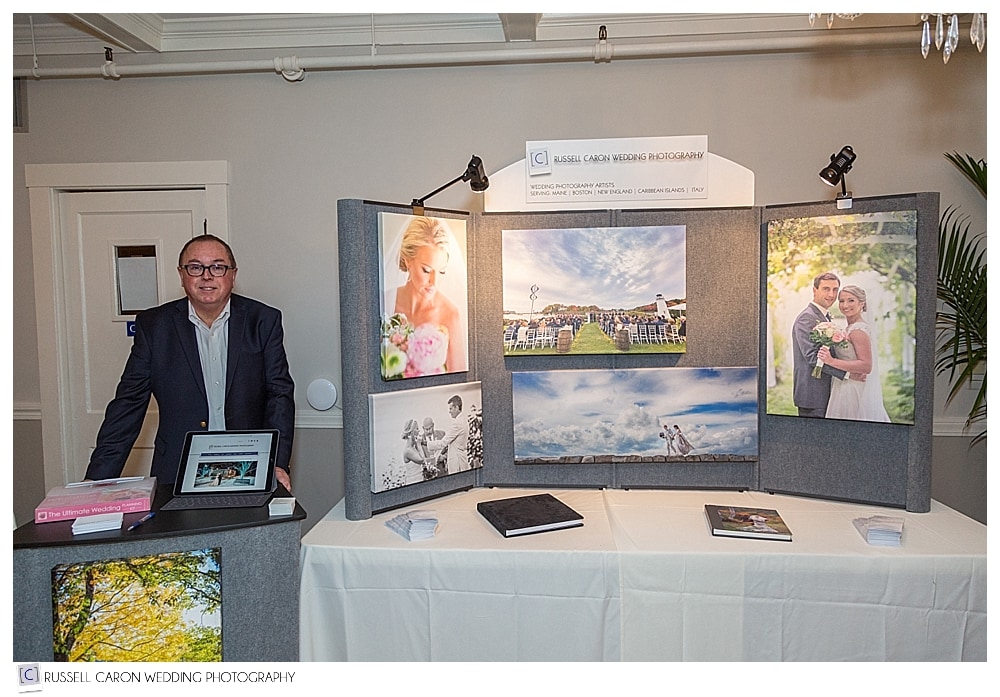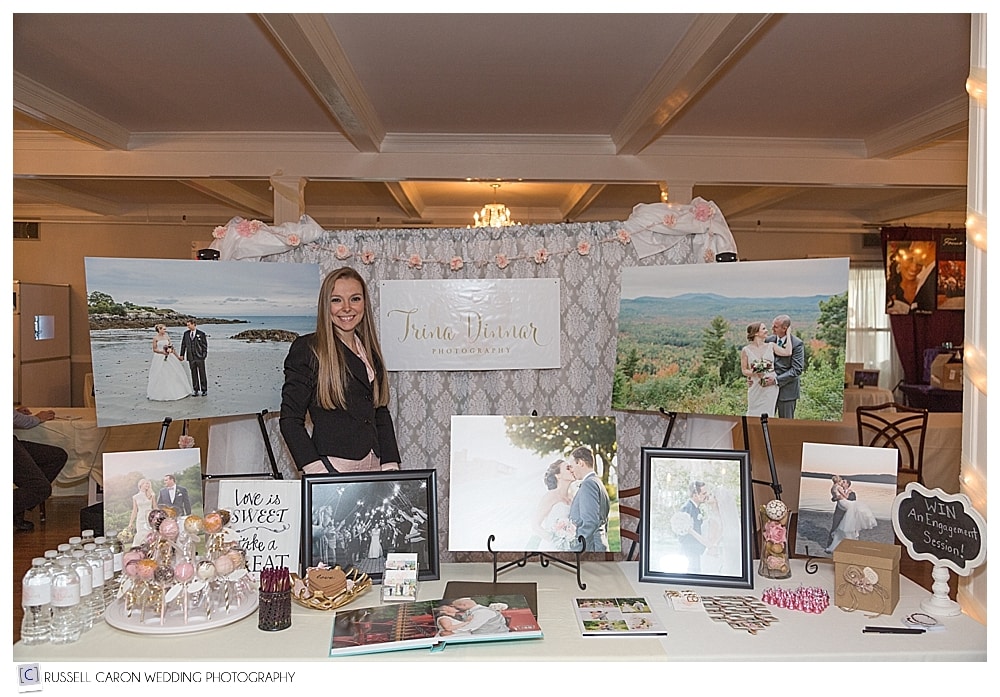 Dave Dionne of Dionne Entertainment (with Anna Dionne!)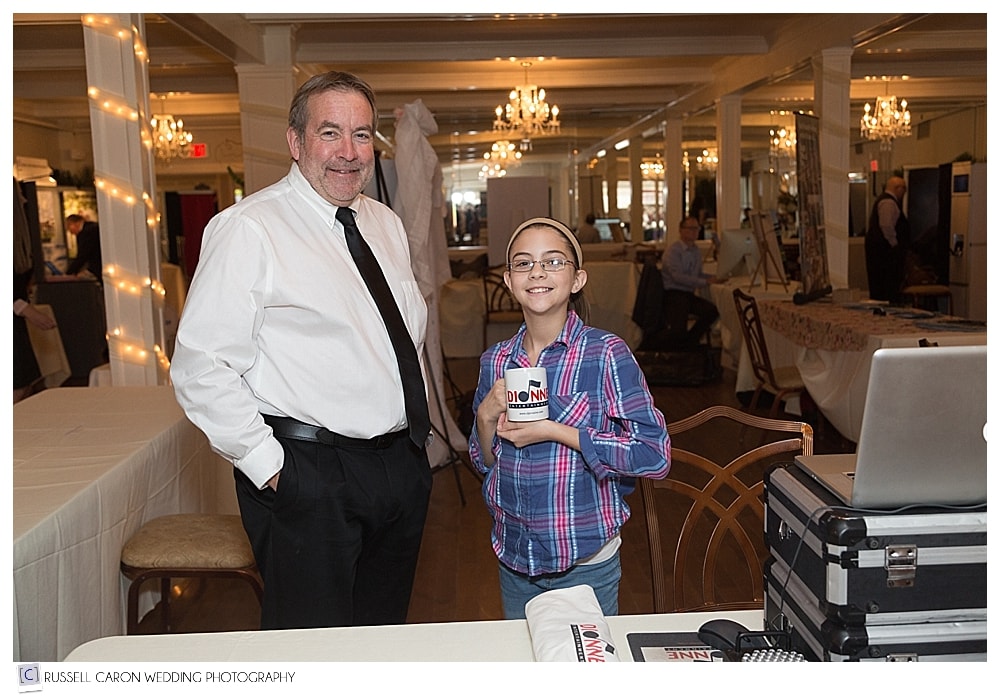 Michael Desmond Cox Photography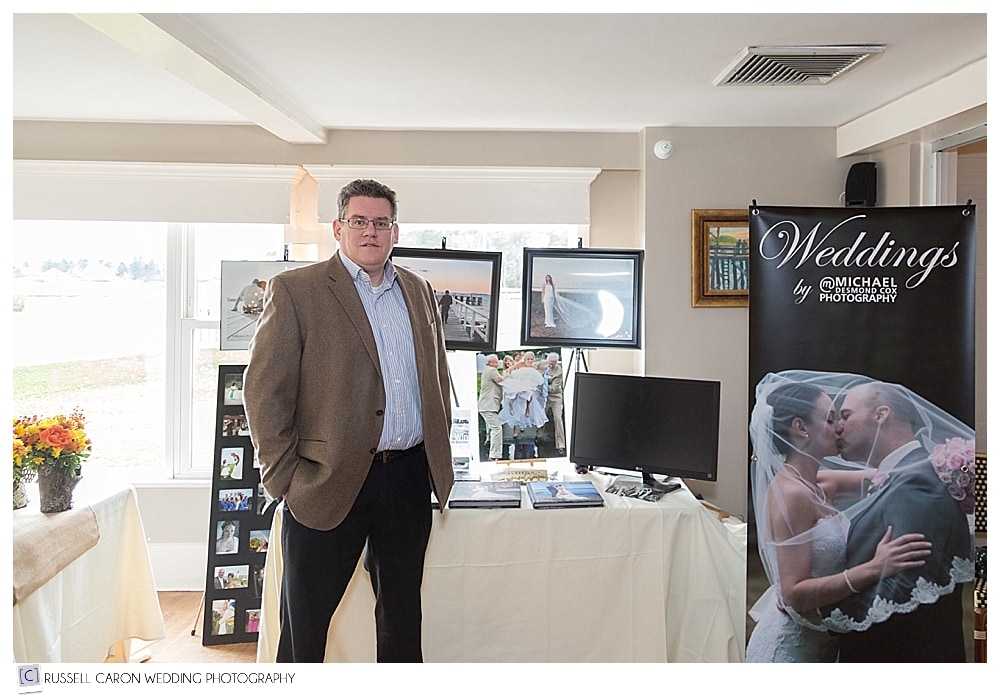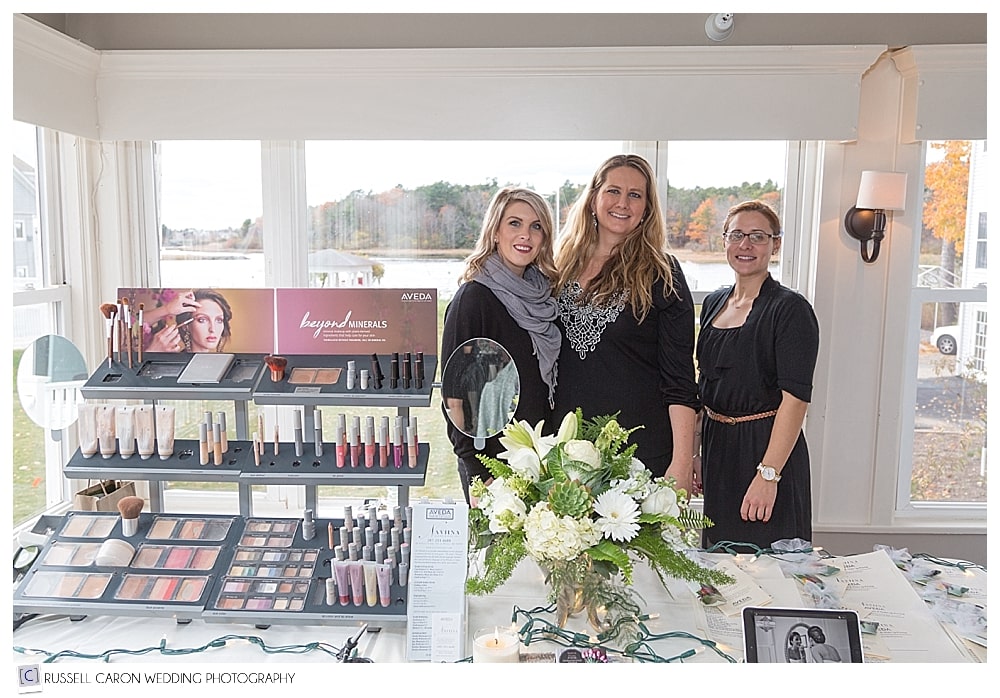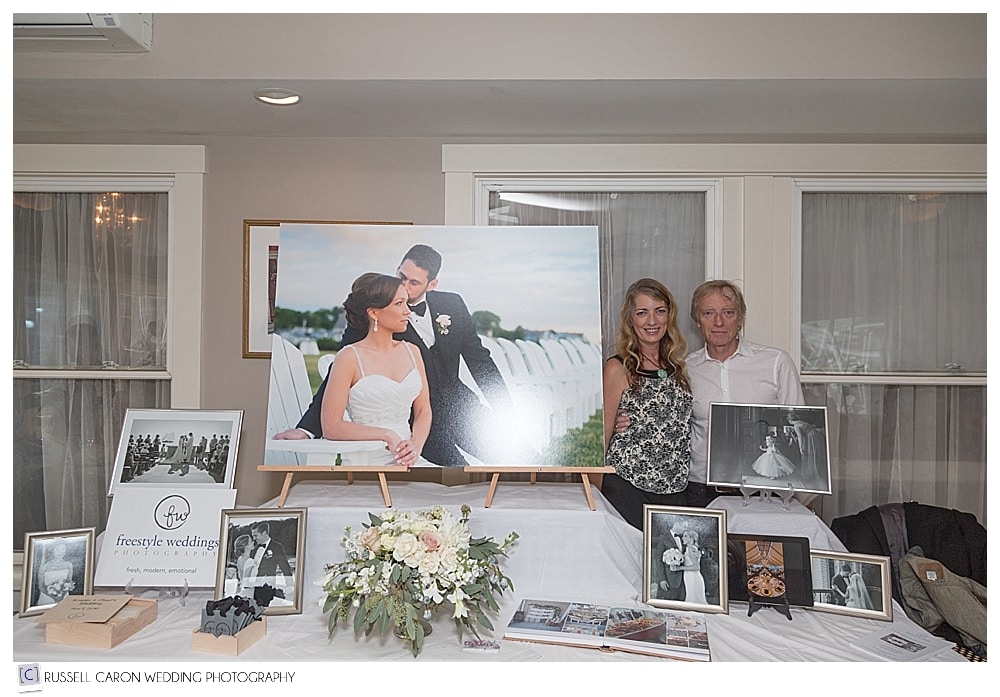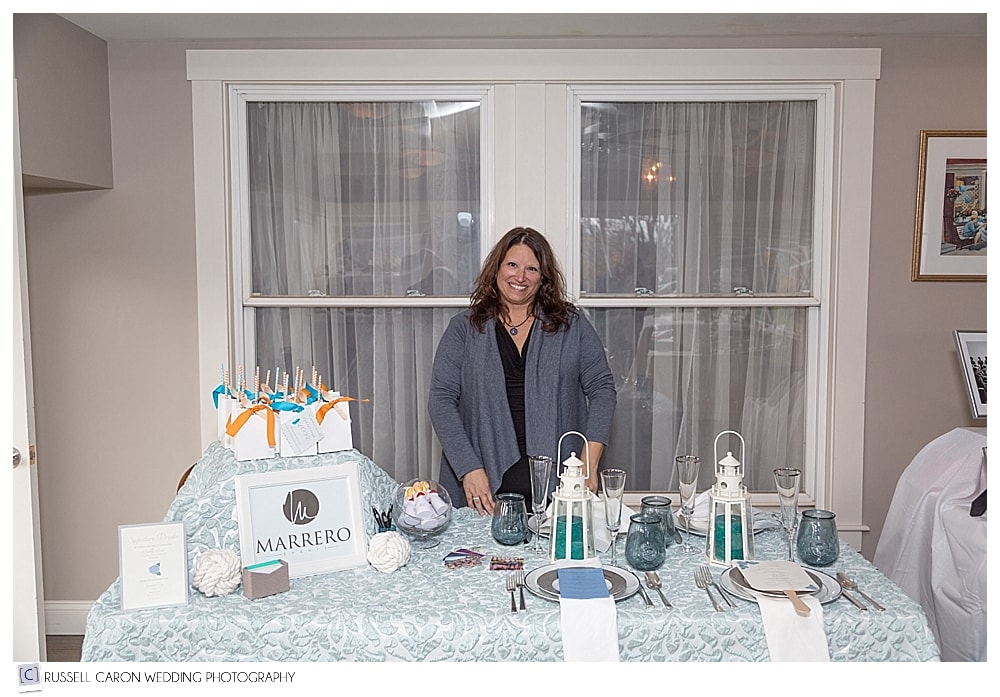 Ellen and Bob Braley of El's Cards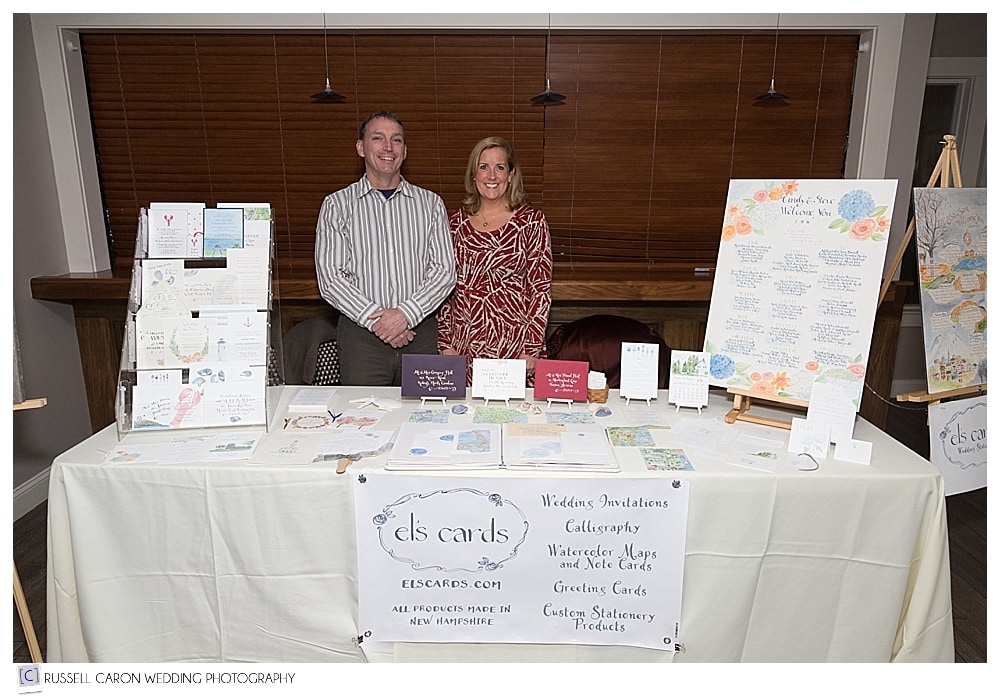 Annie Tracy of The Barn at the Kennebunks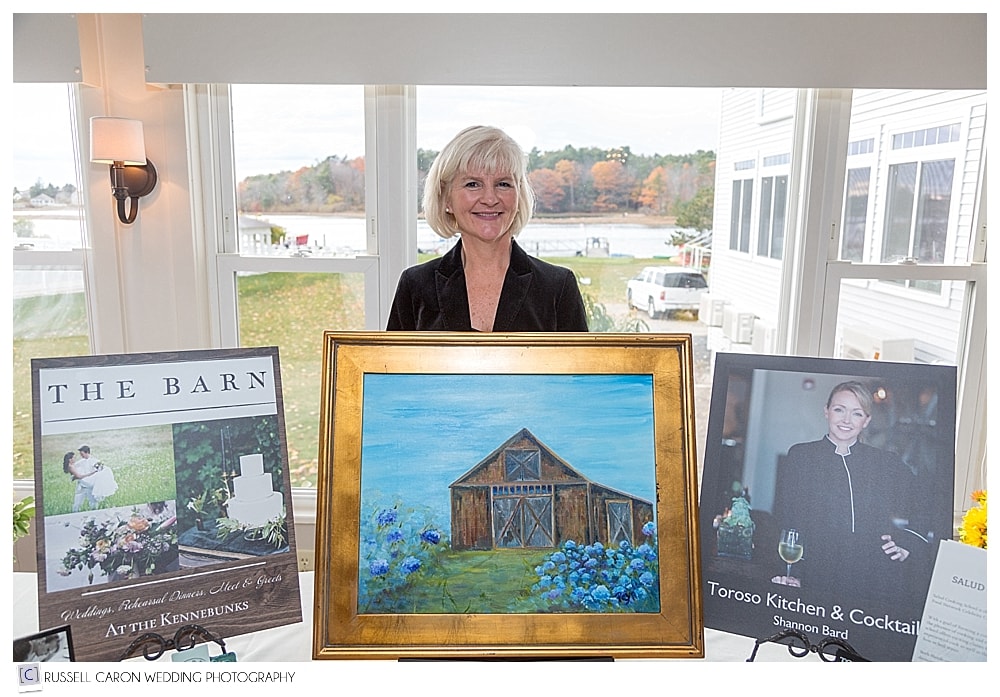 Salon Loka in action!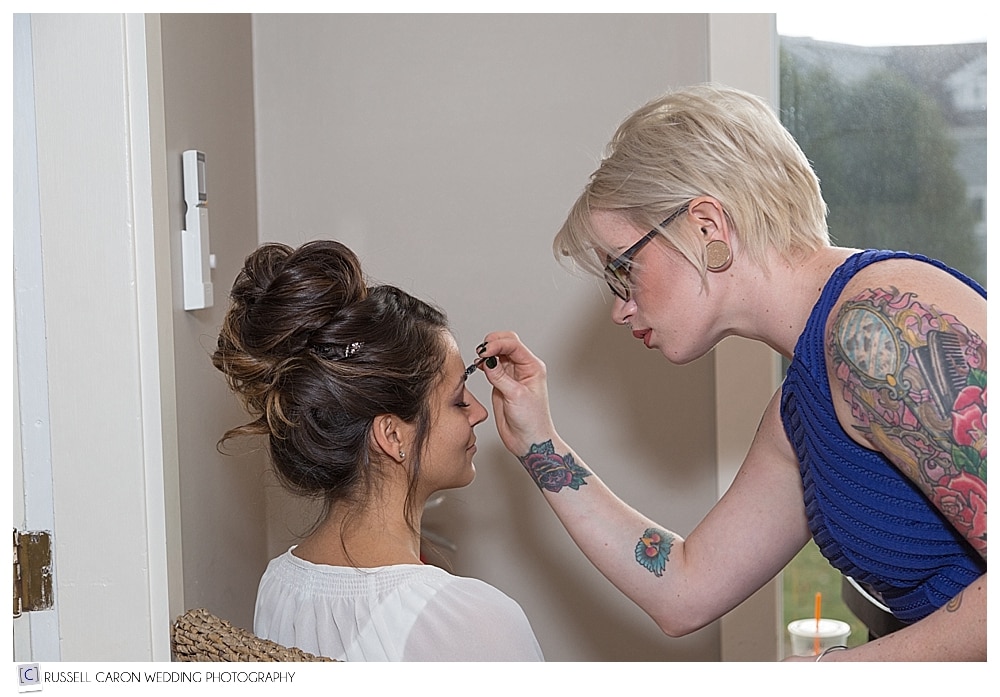 207 Weddings | Film & Photography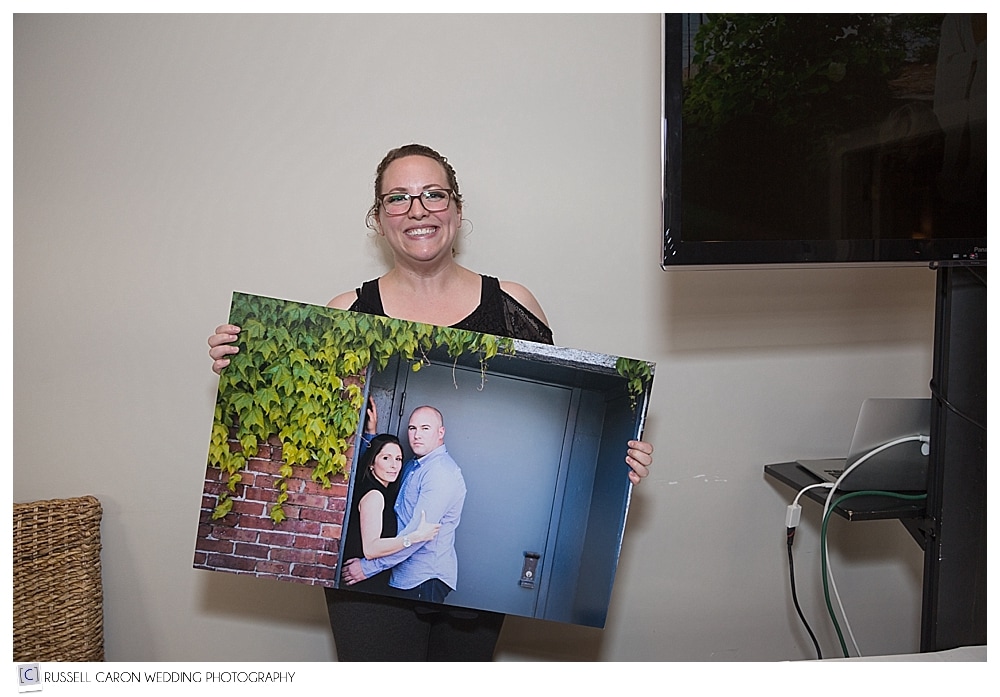 Stripers Waterside Restaurant & The Breakwater Inn & Spa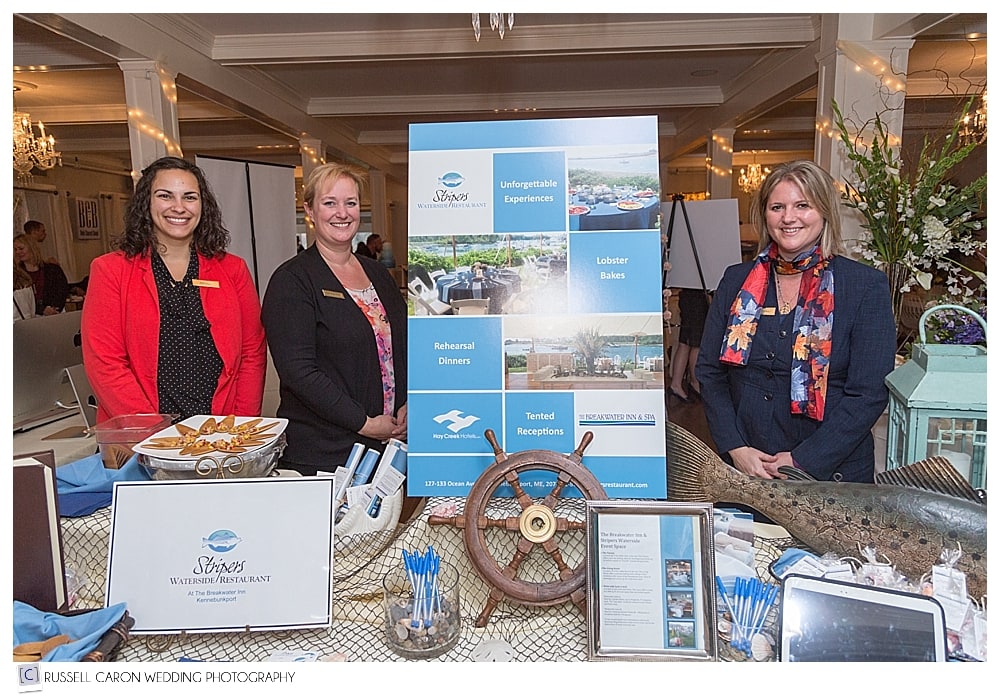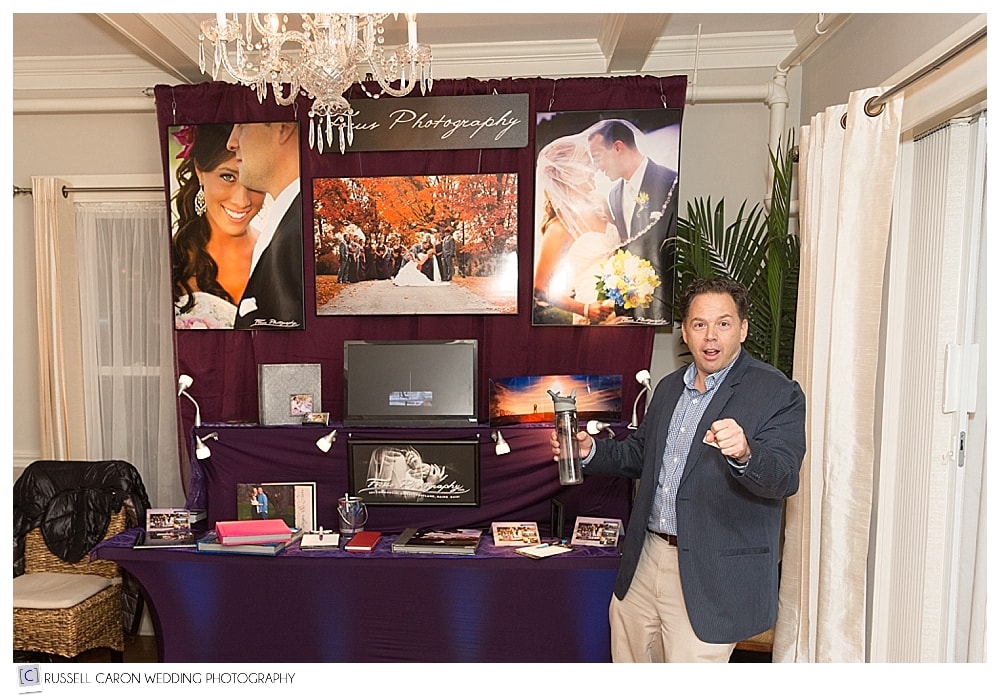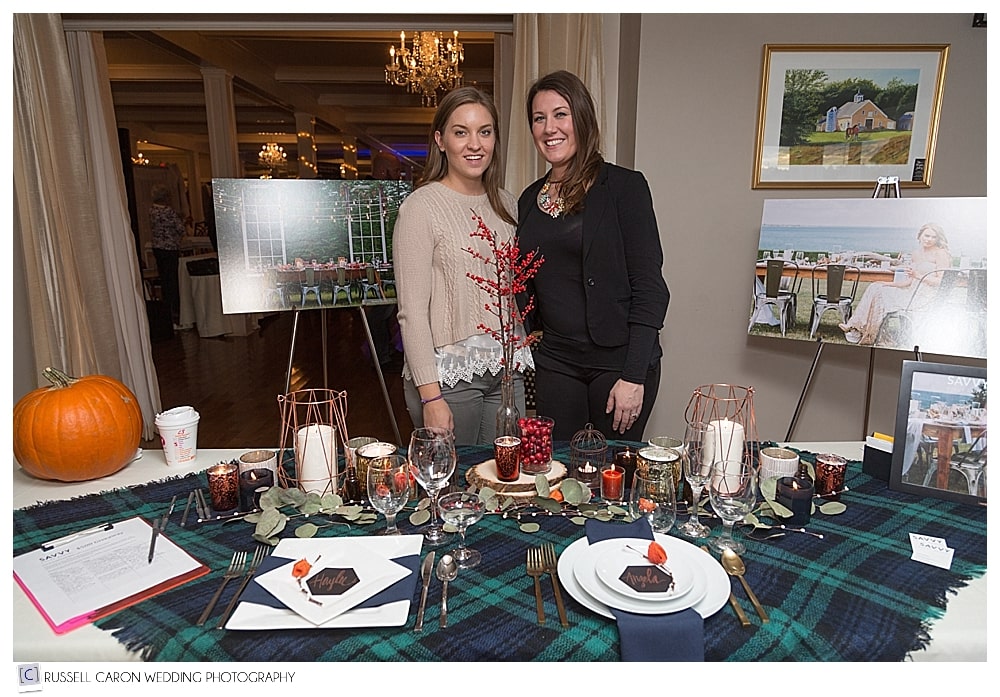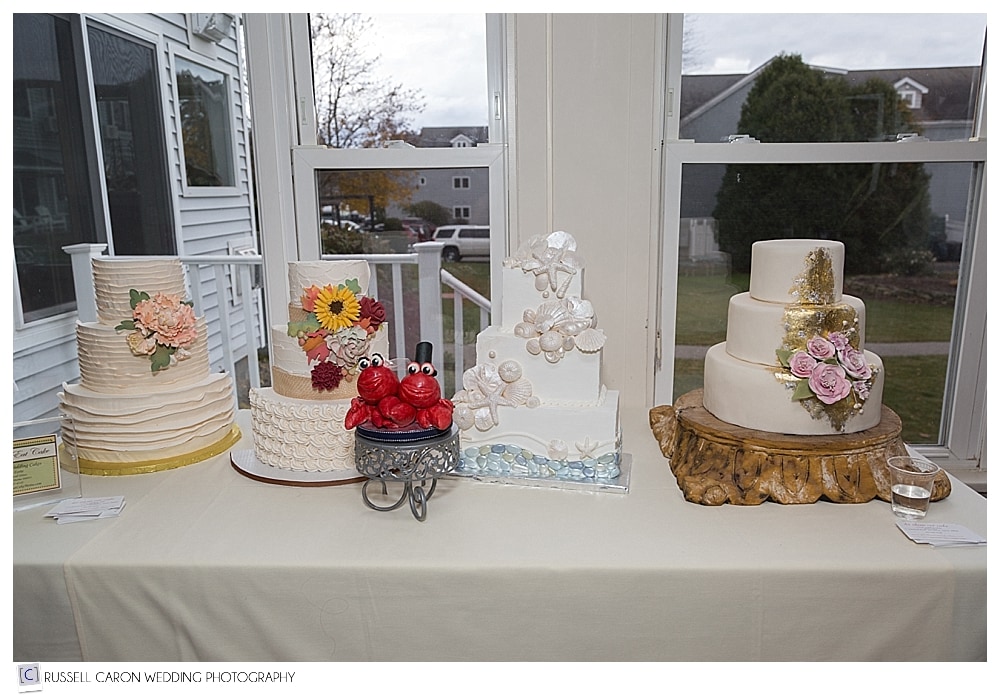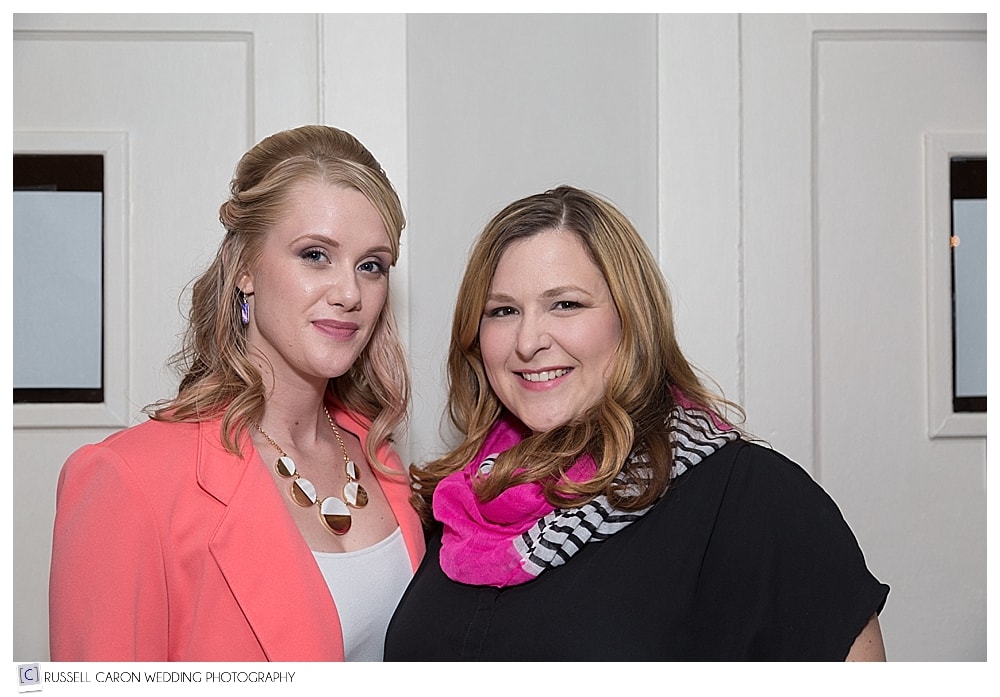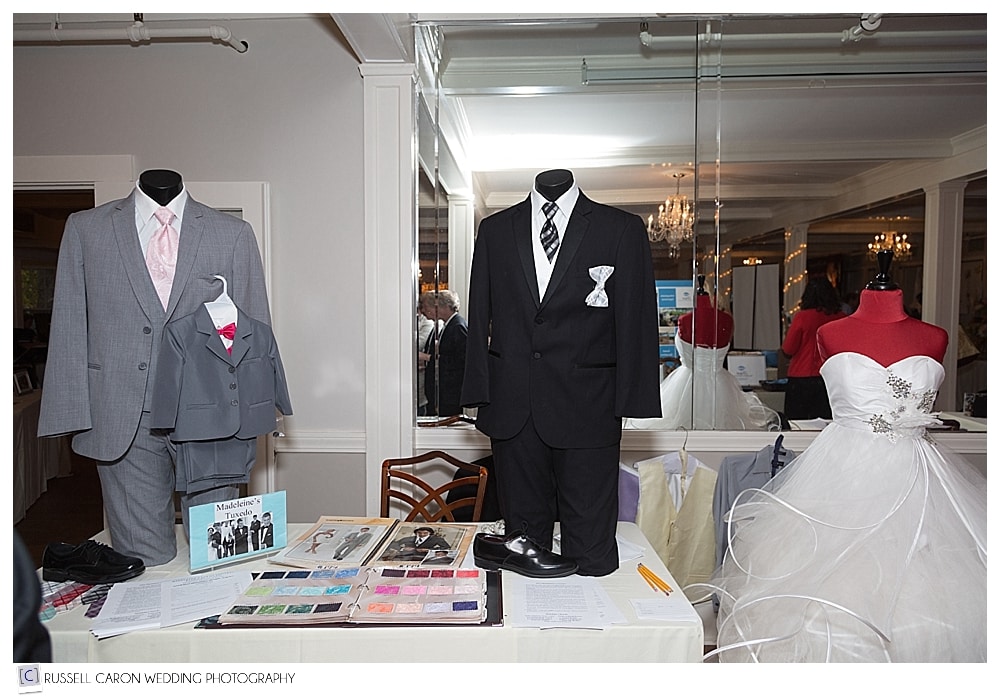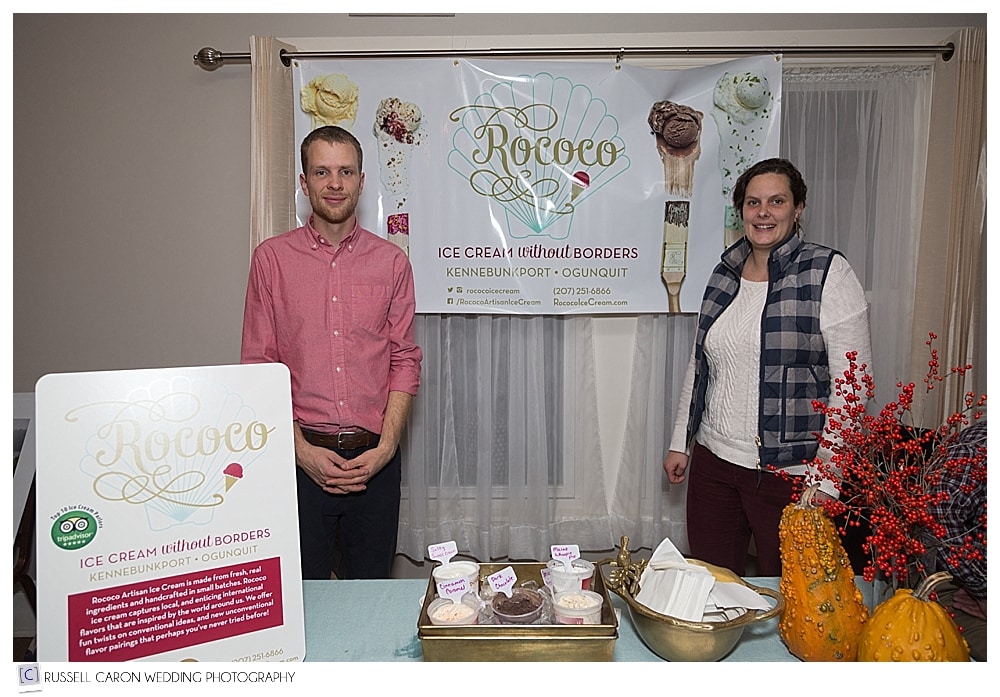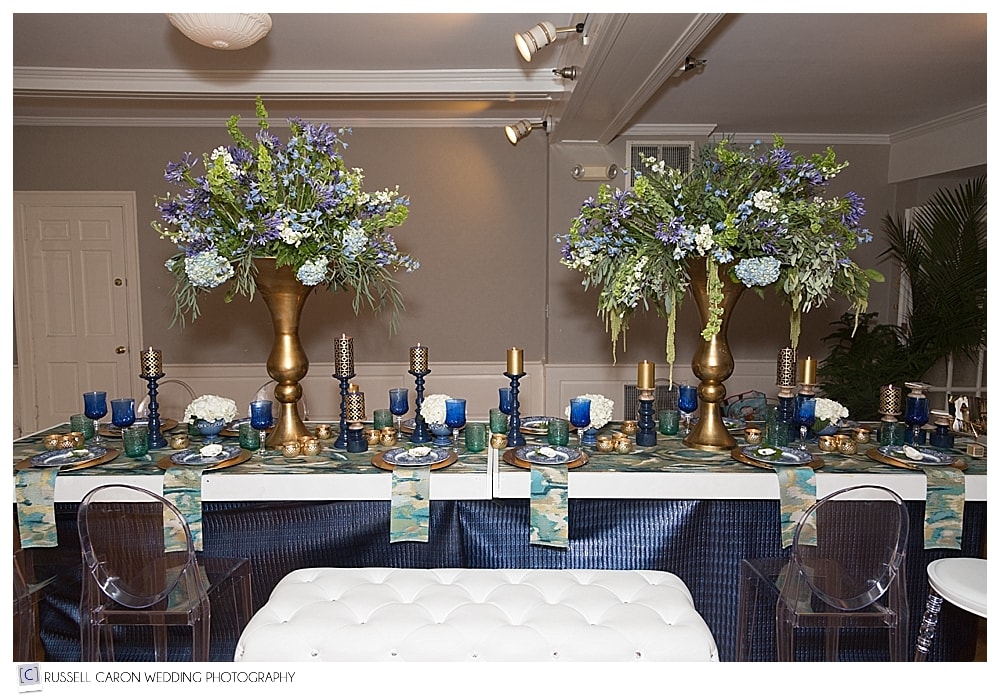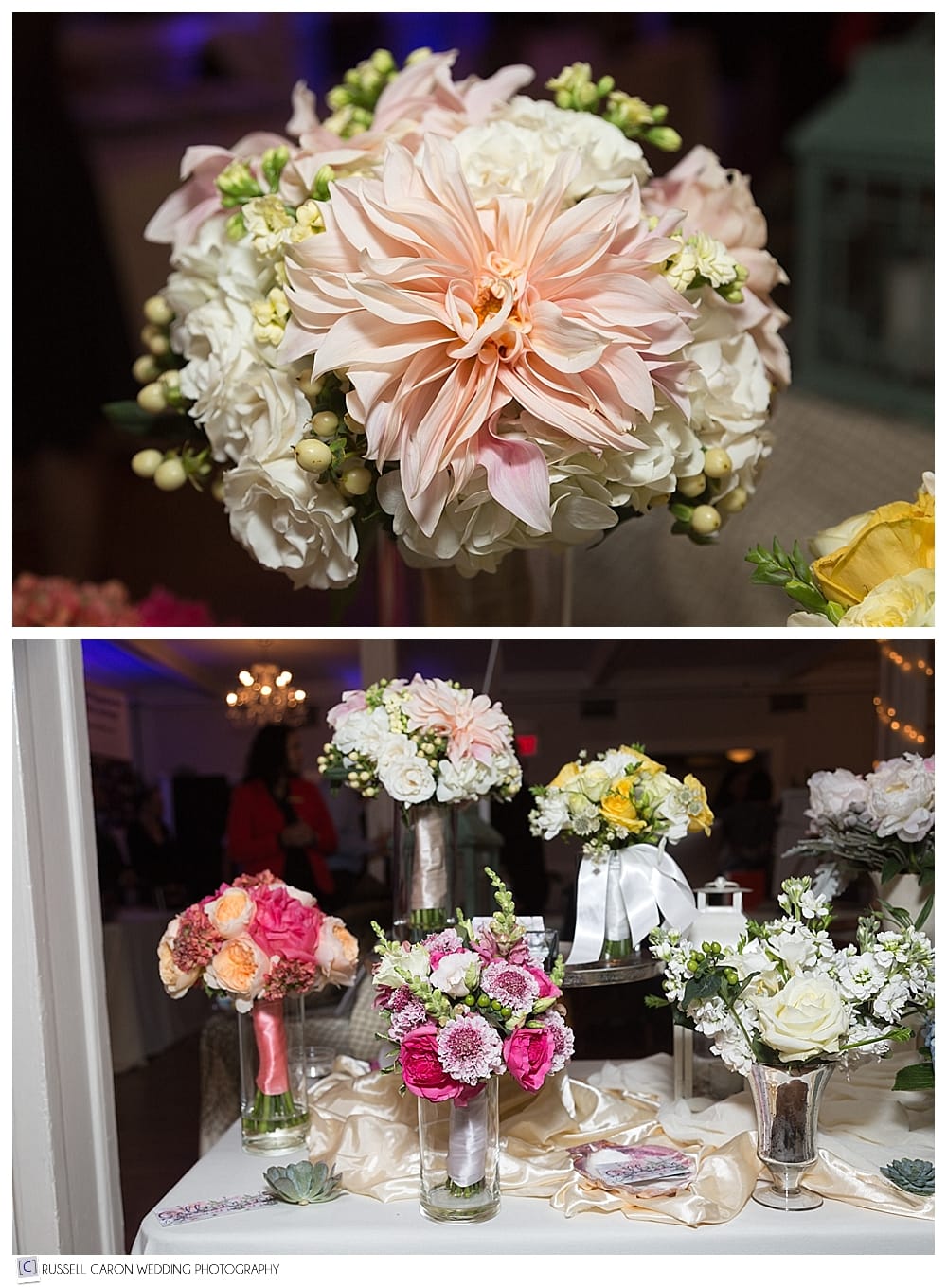 Ariel, Sales Coordinator; and Meg, Event Coordinator & Marketing Assistant, from the Nonantum Resort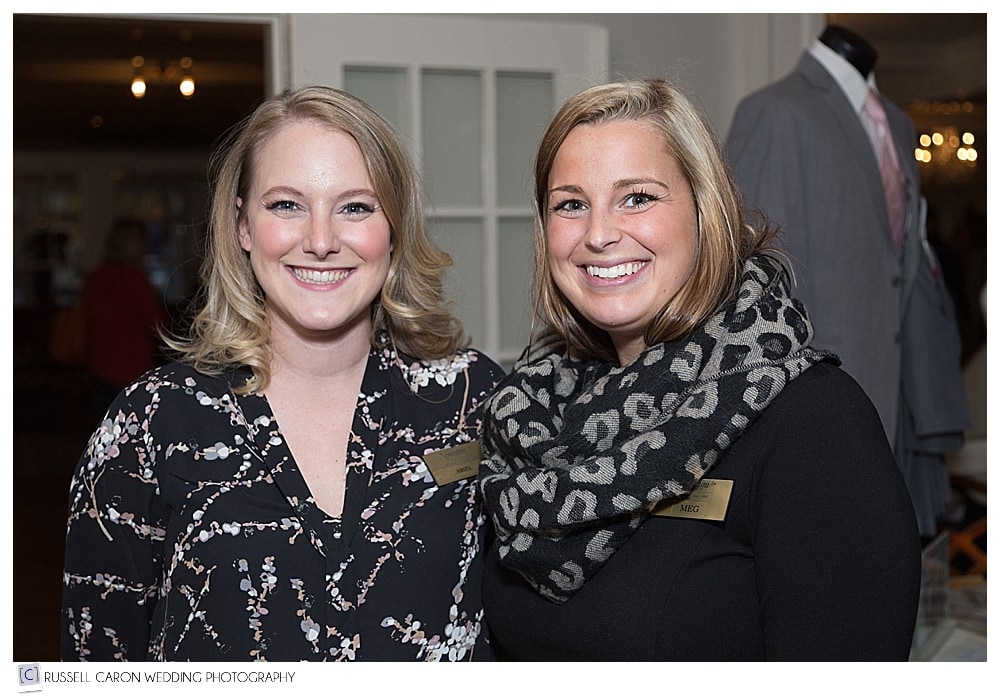 That's a wrap on another wonderful Nonantum Wedding Show!
We love comments!! Let us know in the comments below, if you enjoyed looking through the 2016 Annual Nonantum Wedding Show photos. Thank you!!
Kennebunkport Maine wedding photographers, Russell and Liz Caron, put the fun into wedding photography for Maine wedding couples. Feel the love as this dynamic pair effortlessly capture each of your cherished moments, producing natural poses and unparalleled art for your wedding day. Russell Caron Wedding Photography will photograph weddings at any destination you can think of. For more information, please contact us right away!