Haley contacted us last week with a last minute request: could we photograph an Acadia National Park proposal? We LOVE photographing wedding proposals! And Acadia National Park is one of our very favorite places! So, it was a no-brainer! We were all in! 
Haley and her girlfriend, Amanda, were driving from Vermont to Bar Harbor, Maine, to spend a few days. Not being familiar with the area, Haley asked for our suggestions. We made a plan with her for an Acadia National Park proposal, atop Cadillac Mountain. The date was on the summer solstice, so we knew that we'd likely be among a sizable crowd, as Cadillac Mountain is a very popular place in Acadia National Park to watch sunsets with its westerly views. 
Wanting some time for a mini engagement session after the proposal, we chose a proposal time of 7:45PM. As the sun began its eventual decline, there wasn't too much going on in terms of color. Hopes for a dramatic sky, though not a critical factor, seemed low. Then, like magic, as proposal time approached, a really interesting cloud formation developed on the horizon, and some brilliant rays of light broke out just as Haley got down on one knee. The colors erupted at the same moment as Amanda said "yes".
Haley had managed to keep this well-orchestrated and highly-planned proposal a secret, and the outcome was perfect. Although, as they waited for the sun to set, Amanda jokingly asked Haley if she was going to propose! Haley played it cool, and Amanda really had no idea that it was actually about to happen!
These are the moments and minutes that energize us for so loving what we do. No need to try to explain in words how the proposal went – just see the photos! 
Warm congratulations to Haley and Amanda as they now plan the next step, their wedding!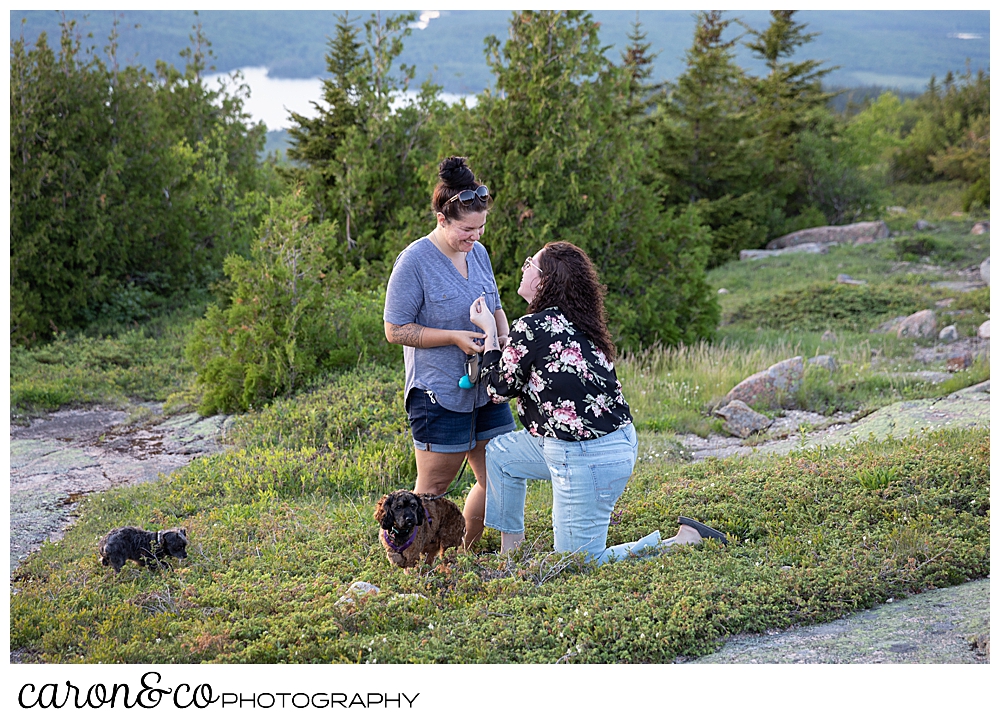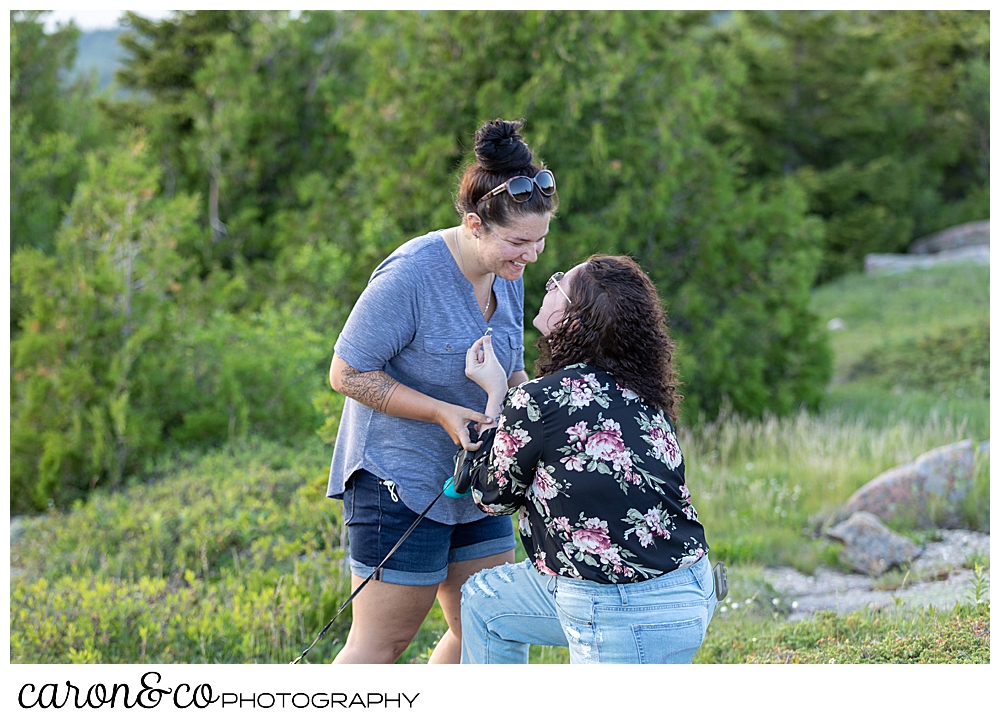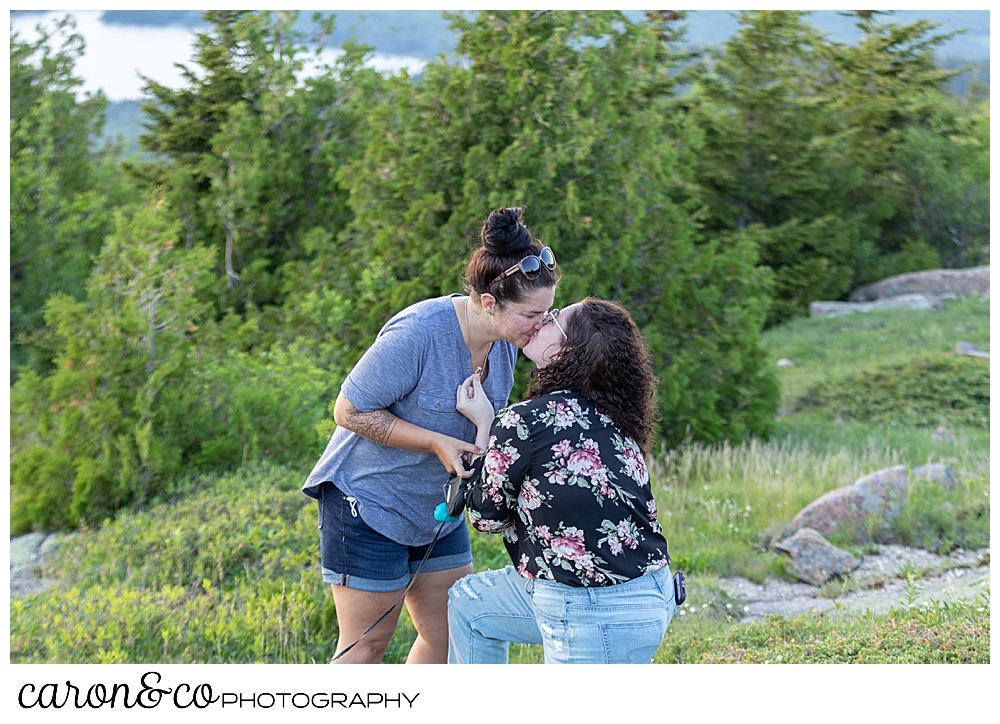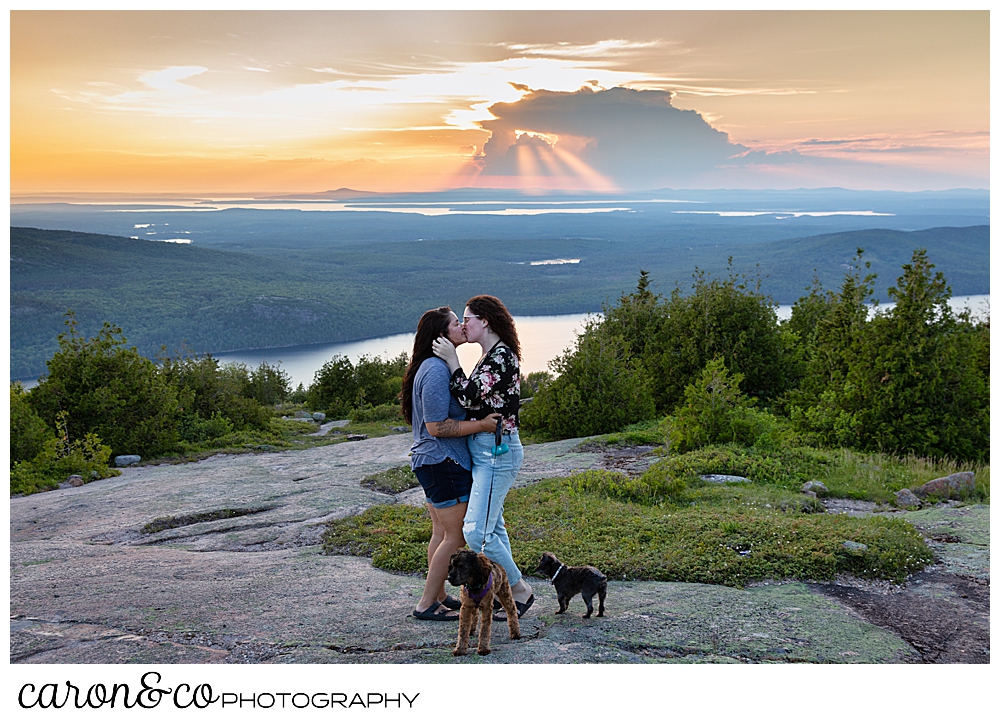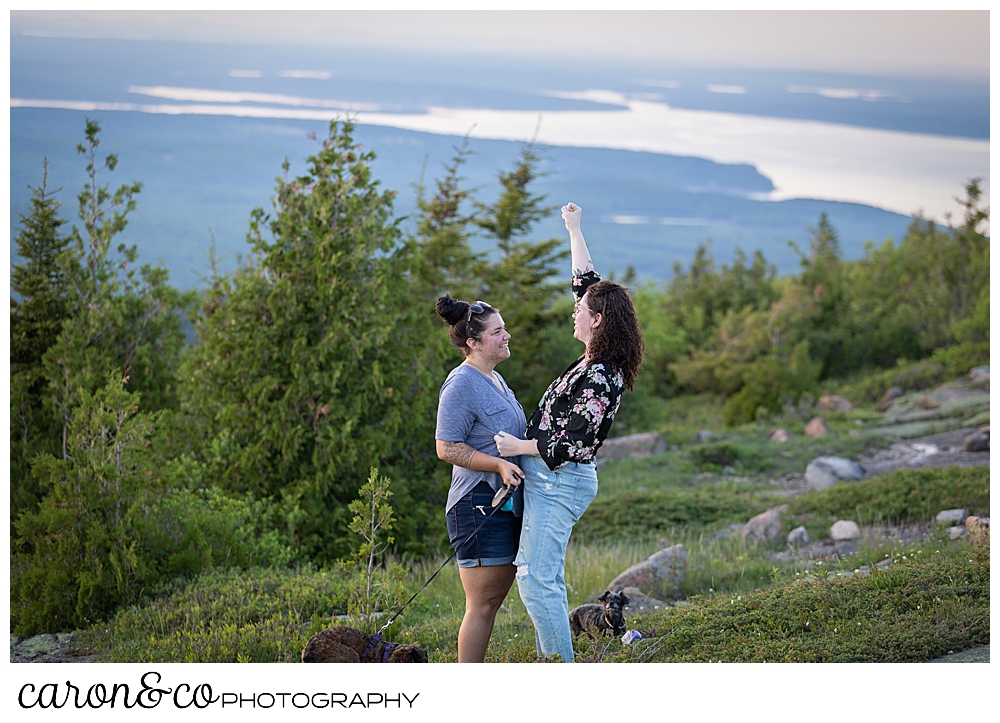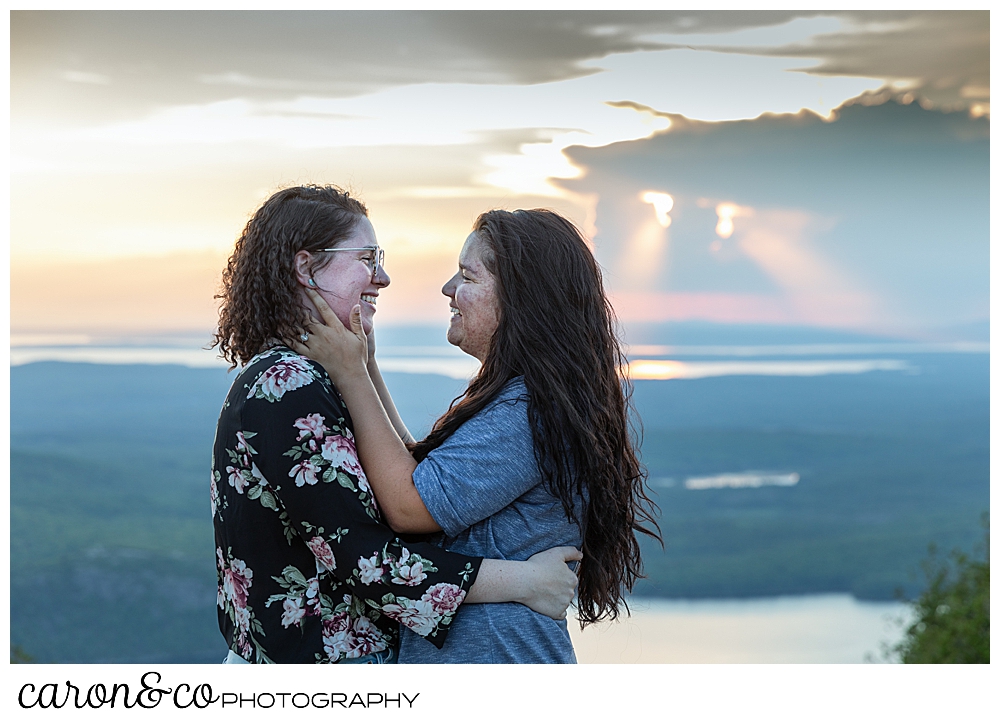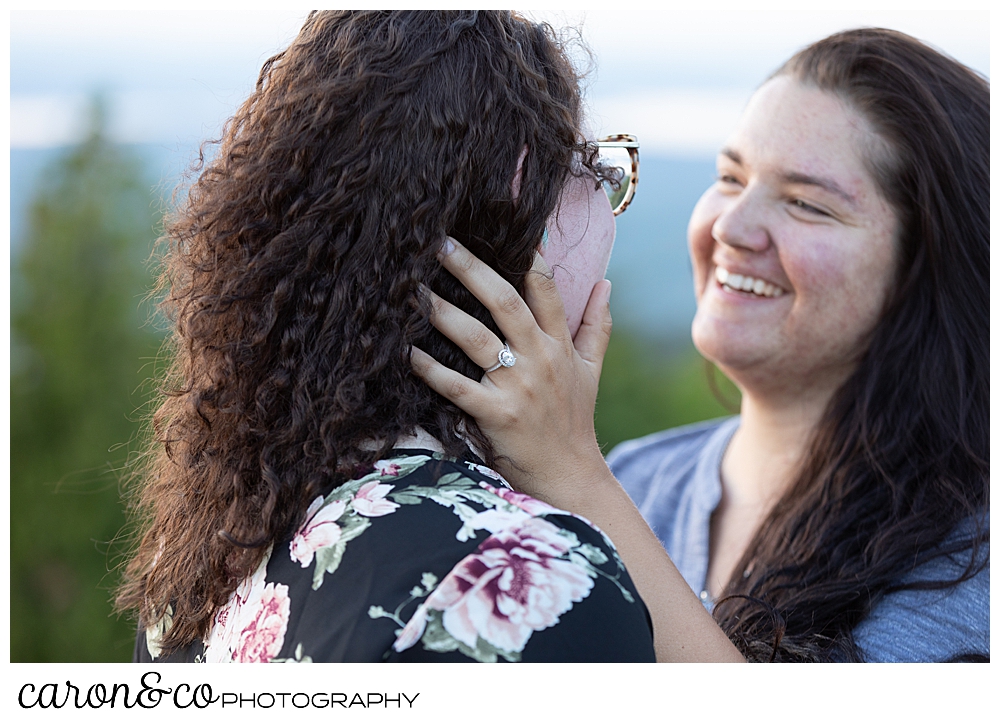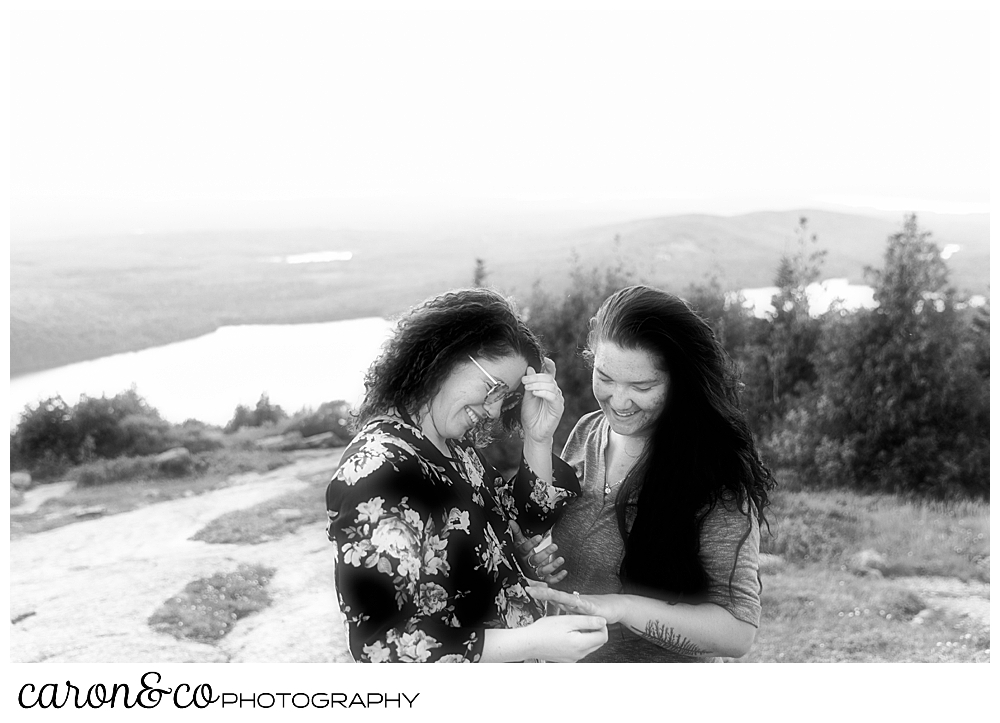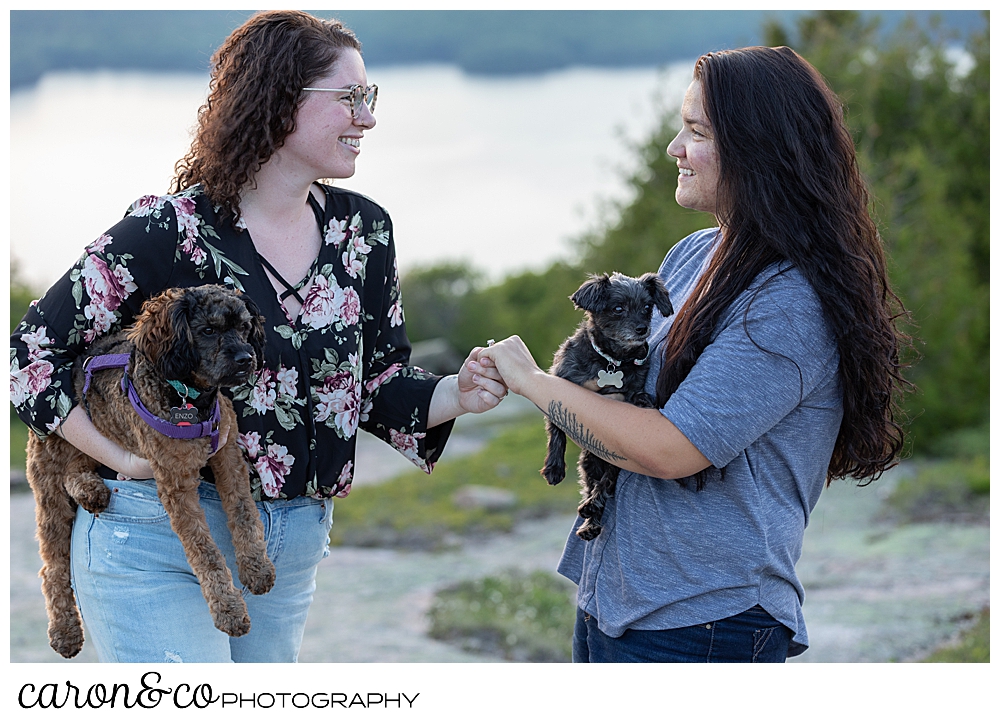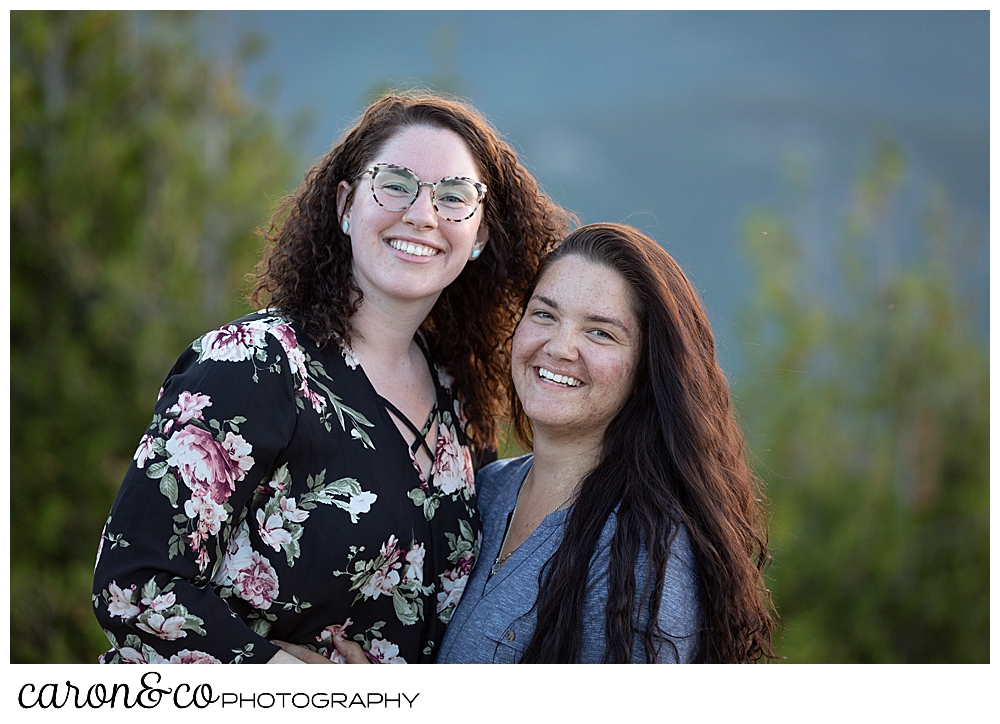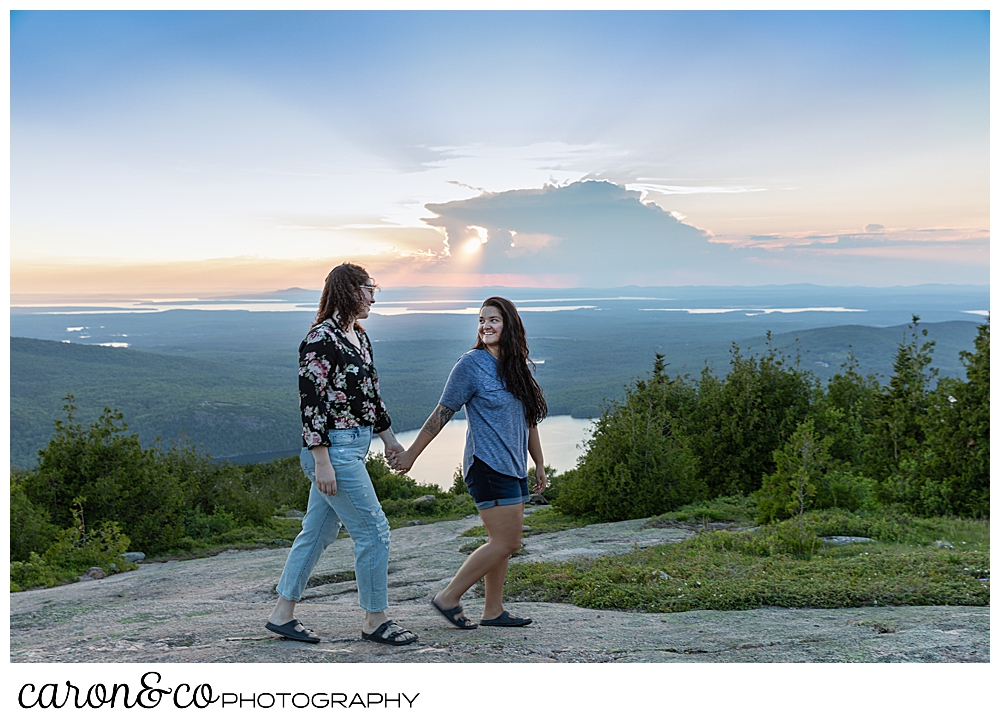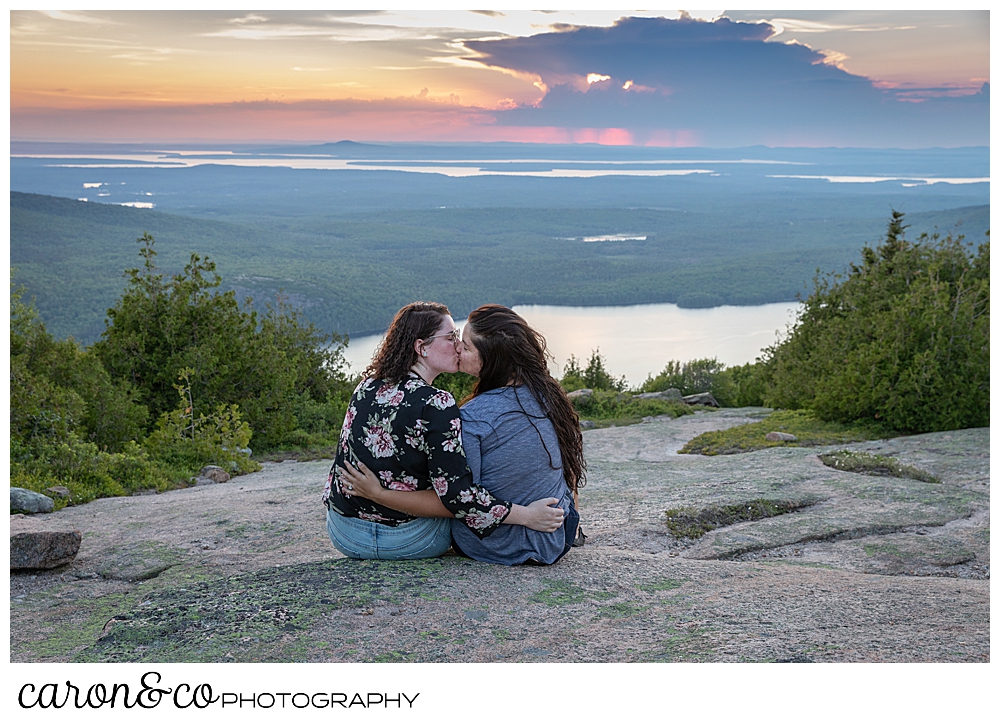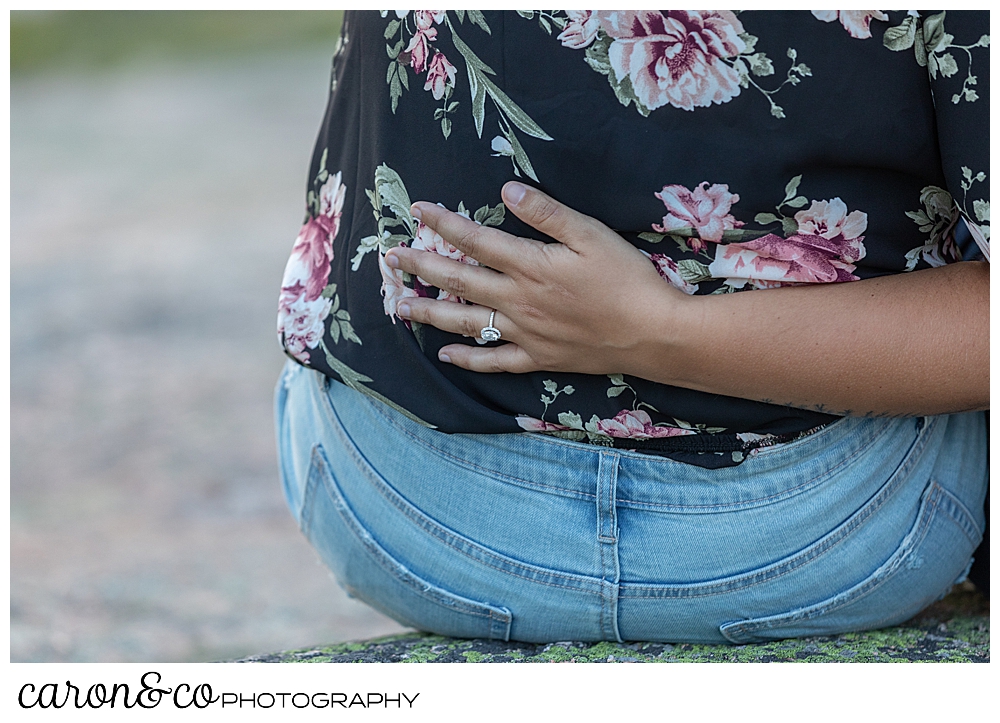 Acadia National Park proposal photographers, Russell and Liz Caron (formerly of Russell Caron Wedding Photography), would love to be part of your wedding proposal. We had such a great time during our fun Acadia National Park proposal, imagine yourself doing the same! For more information, please
contact us
right away!