Western Maine Engagement | Maine Wedding Photographers
Danielle and Luke introduced us to some incredibly beautiful places during their western Maine engagement session. We were looking for gorgeous fall foliage, and we found it!! Danielle's family has a camp in Fayette, Maine, where we met her and Luke as well as their dog Brody, for a fall foliage engagement session. It was a beautiful, crisp day and we had a wonderful time taking photos and talking wedding talk. These two are Green Bay Packers fans (as you'll see in a photo below) and even though we're loyal to the New England Patriots, we didn't let it bother us too much 🙂
After the photos in Fayette, we traveled to Wilton, which is about 25 minutes away. Wilson Lake is nearby as well as Bass Park. It was quite windy with a stiff breeze coming off the lake, but we didn't let that slow us down. Both locations had stunning foliage, with mountains in the distance. Thanks guys, for showing us a region of the state we'd never seen!
Danielle and Luke could not have been nicer, or more fun to be with! They were good sports, and great to work with. We can't wait for their Bar Harbor wedding next summer at the Bar Harbor Club!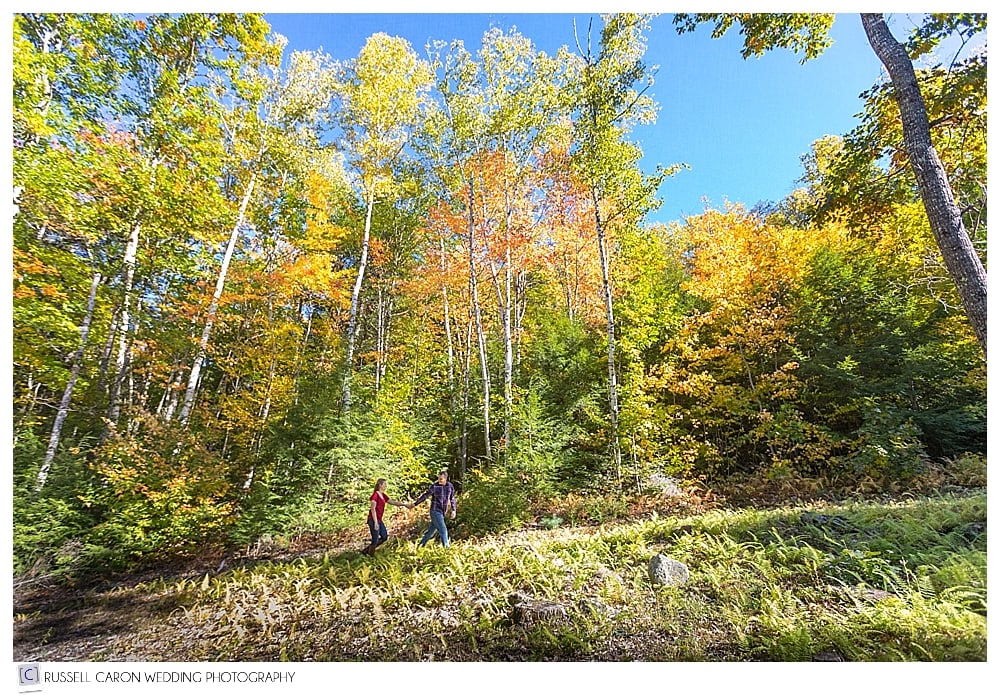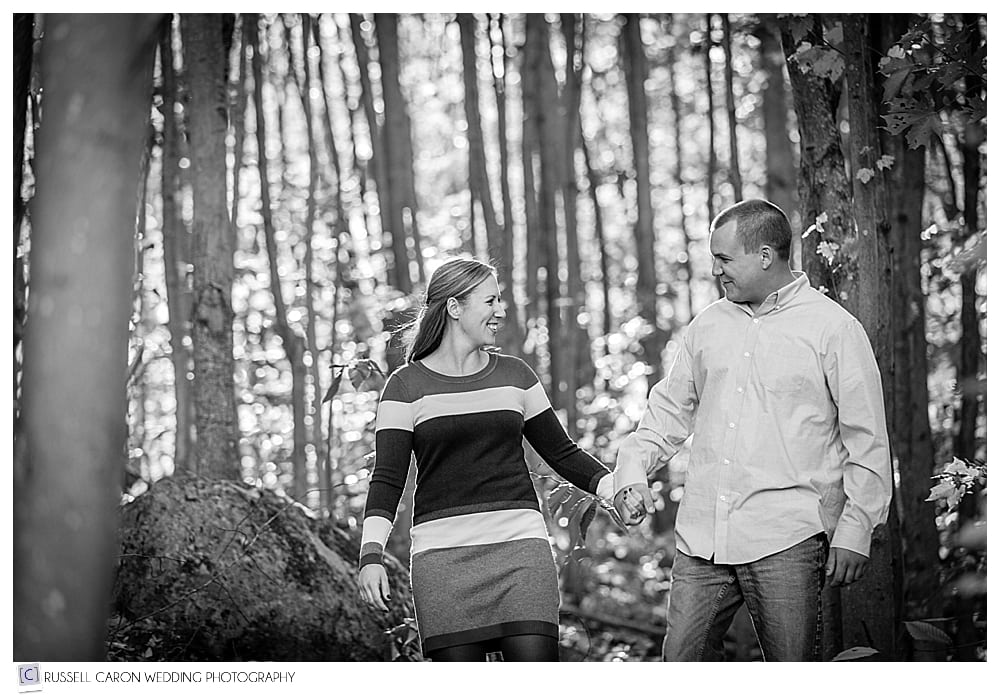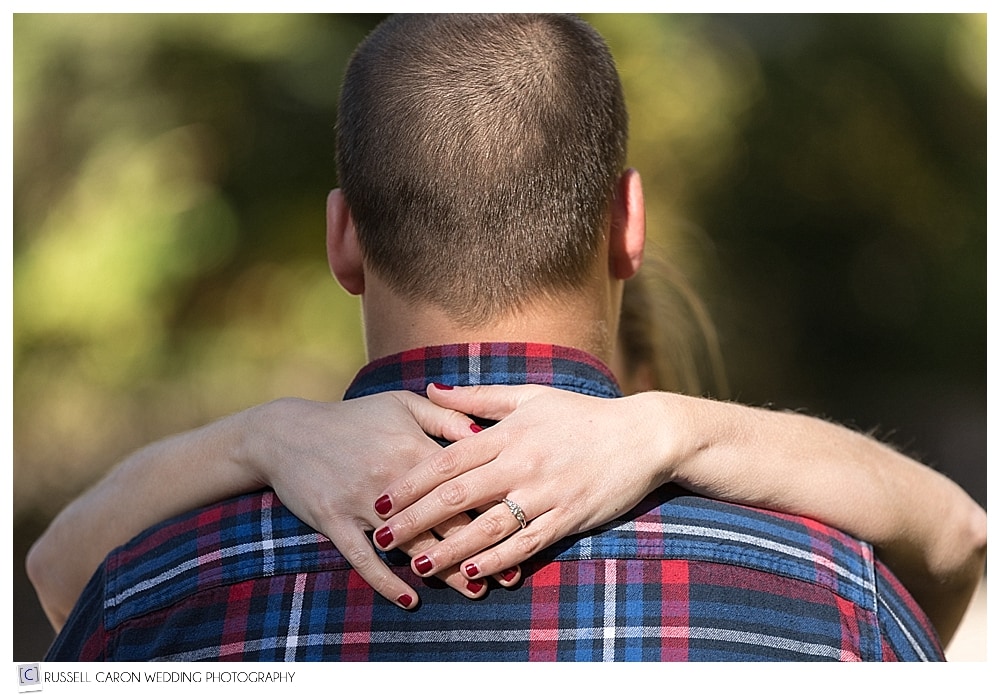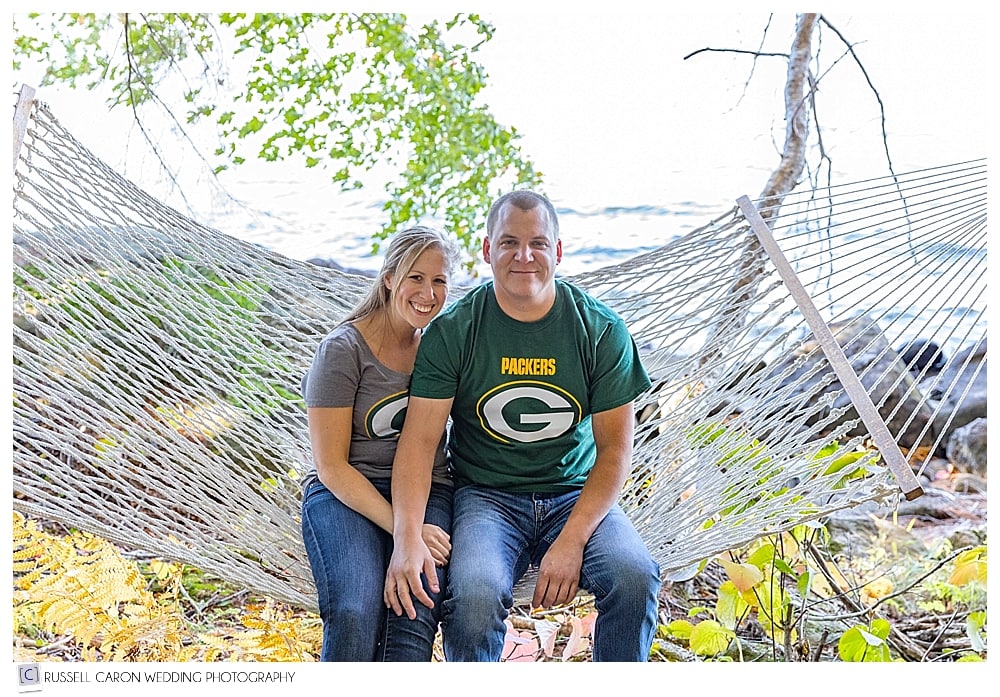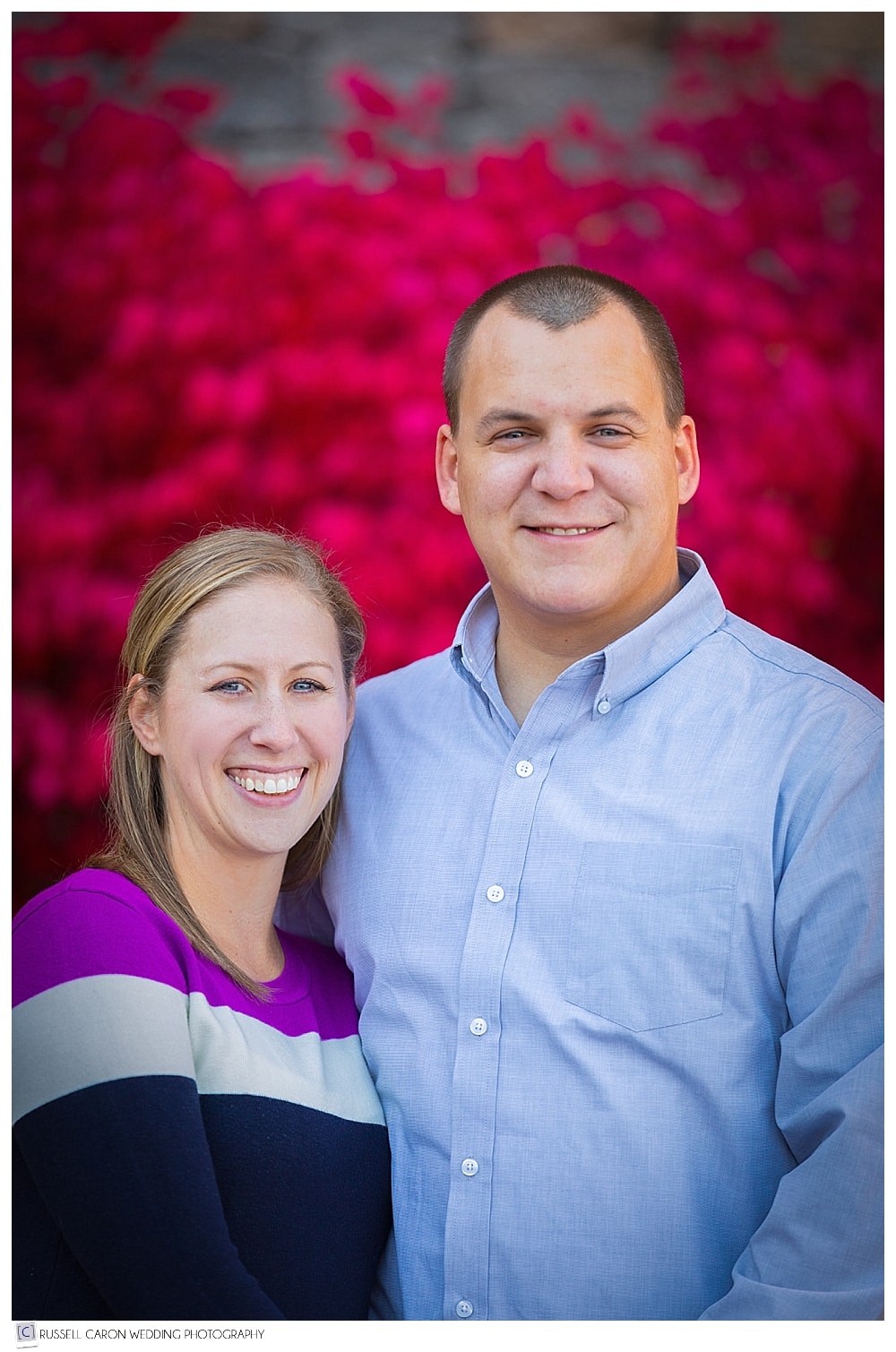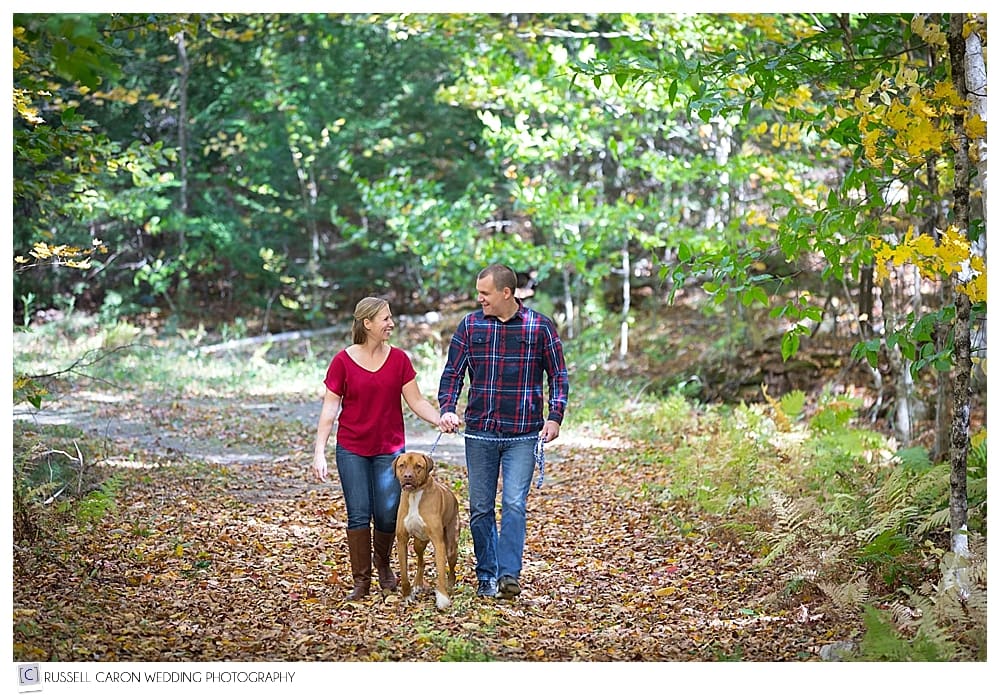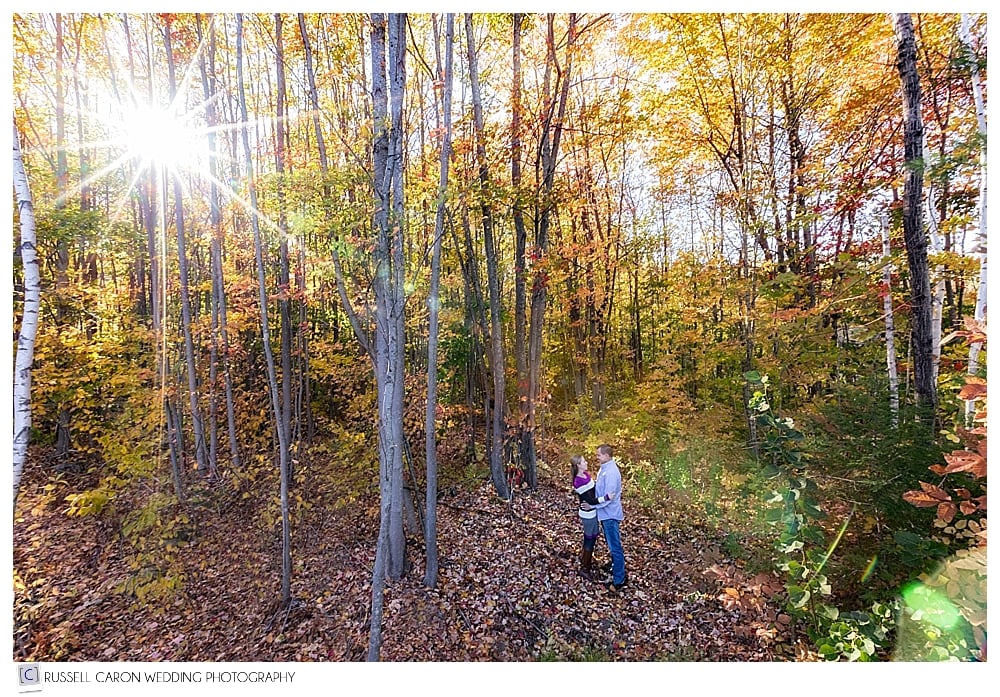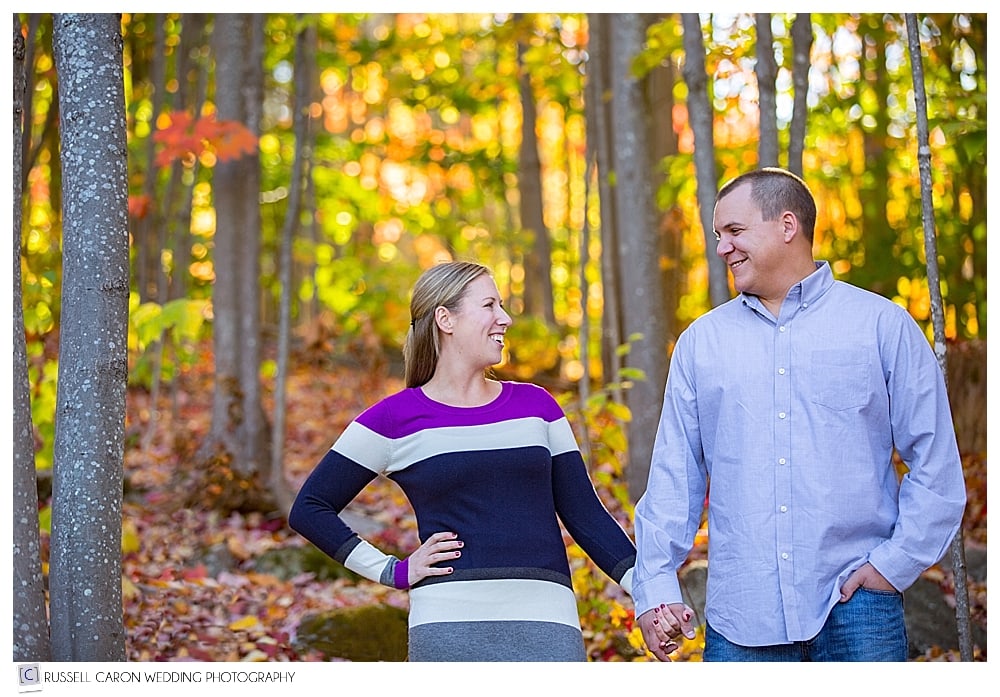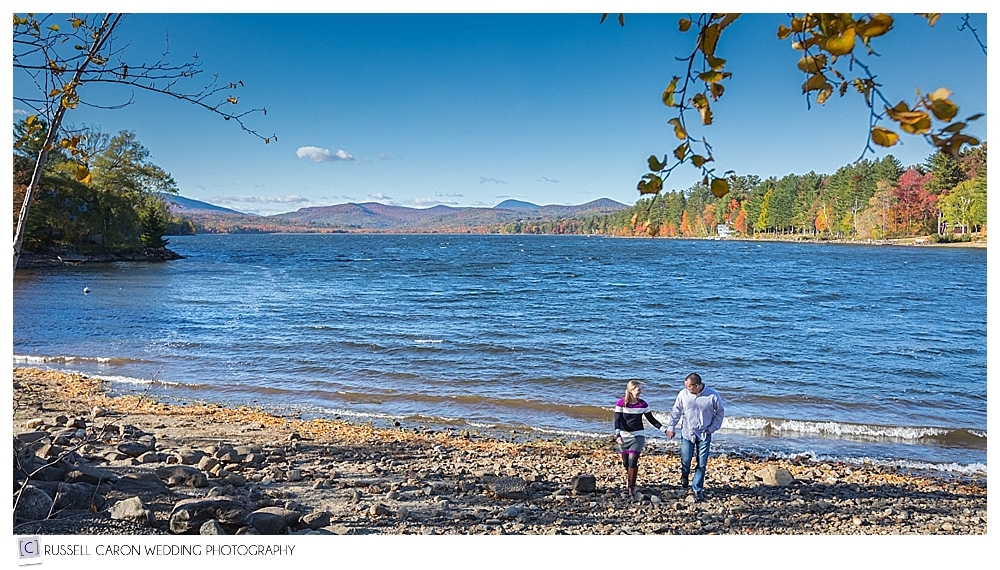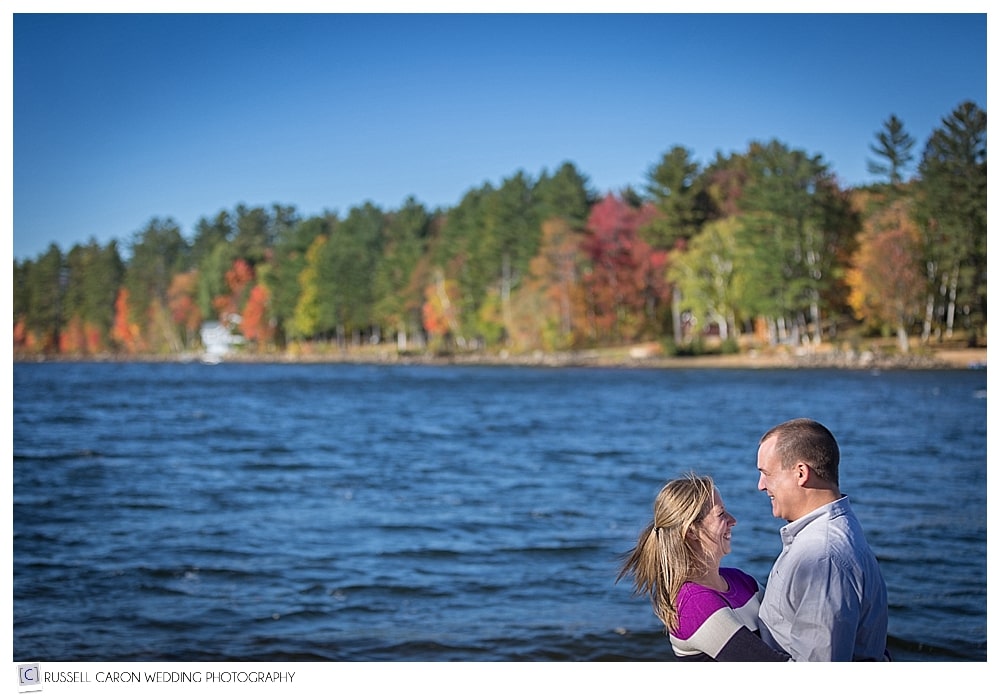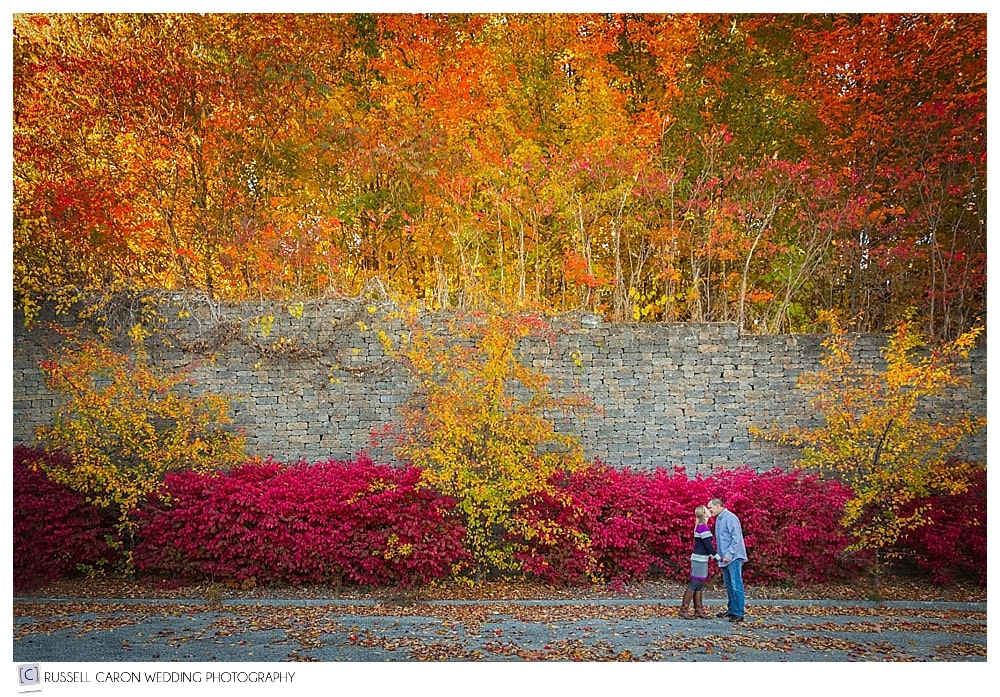 We love comments and shares! If you enjoyed this post on Danielle and Luke's Western Maine engagement session, please comment and/or share! Thank you!!
Maine wedding photographers, Russell and Liz Caron of Russell Caron Wedding Photography, would love to be part of your wedding day. While an engagement session isn't mandatory with our wedding photography packages, it gives us an opportunity to work together before your special day. The connection we build during an engagement session is invaluable, and a whole lot of fun! We had such a great time during our Western Maine engagement session, imagine yourself doing the same! For more information, please contact us right away!