Sweet Western Maine Wedding | Maine Wedding Photographers
Becca and Vern's wedding was small and simple – as they wished – and absolutely from the heart. Most impressive was the love and support of their families and friends. Another thing that was most impressive was that Becca had multiple spreadsheets to keep track of the moving parts that weddings generate. Not only that, she had a discerning eye for her wedding day details. For example, Becca couldn't find the exact shade of green for the men's ties, so she made them! All of this while going to school full time and planning a very sweet Western Maine wedding!
The ceremony at the United Baptist Church of Peru (Maine), had just the right blend of seriousness along with a little bit of laughter. Becca, Vern, and I went on a quick trip through Peru to find a few fun places for interesting photos. The car mural was hand-painted on the garage doors, and all three of us loved it! The pink-painted antiques store caught my attention mostly for the color, but also because of the vacant look. I loved the juxtaposition of old house, and newly married couple. And, the nearby fields with mountains as a backdrop were just breathtaking and really fun.
One of my most favorite moments though was when Becca and Vern had their first dance on the freshly mown field. The light was absolutely beautiful, as was this couple. Becca and her dad had a dance, and it was equally sweet. This was one of the very sweetest weddings we've seen in western Maine!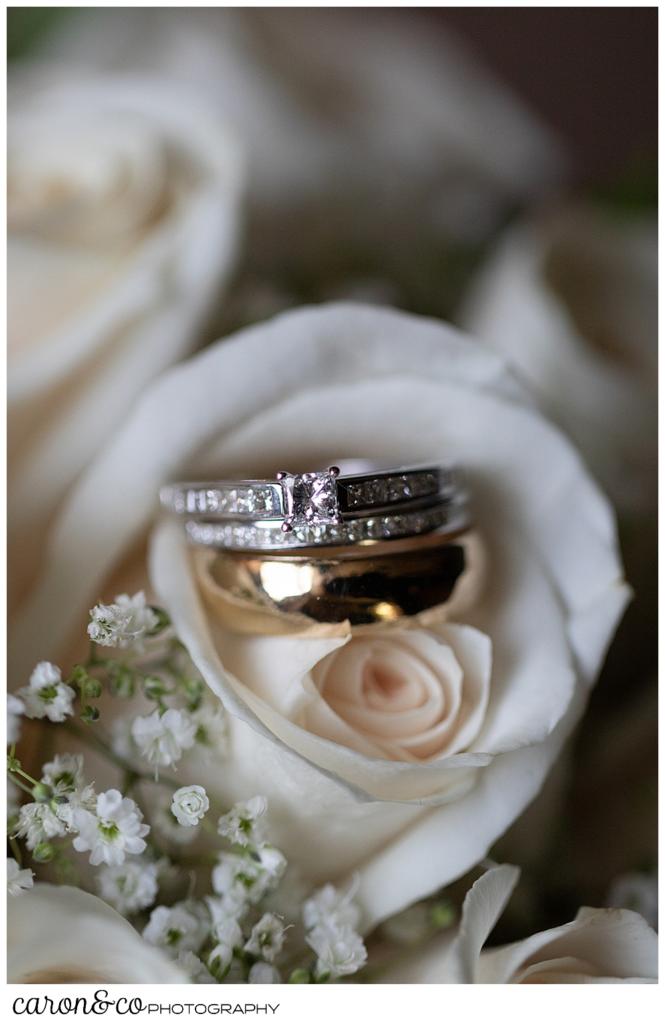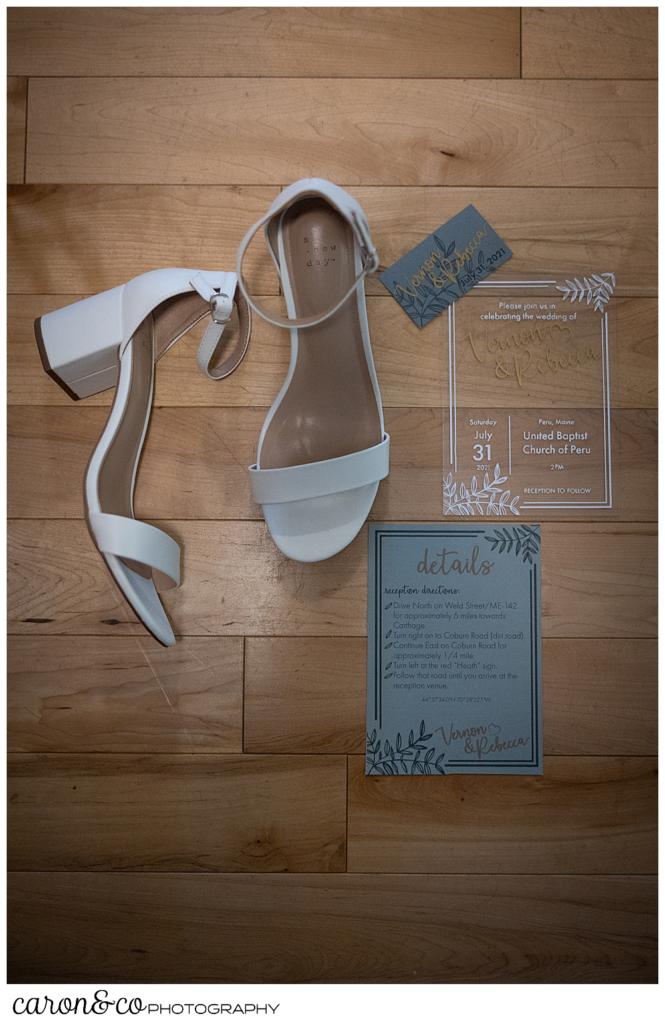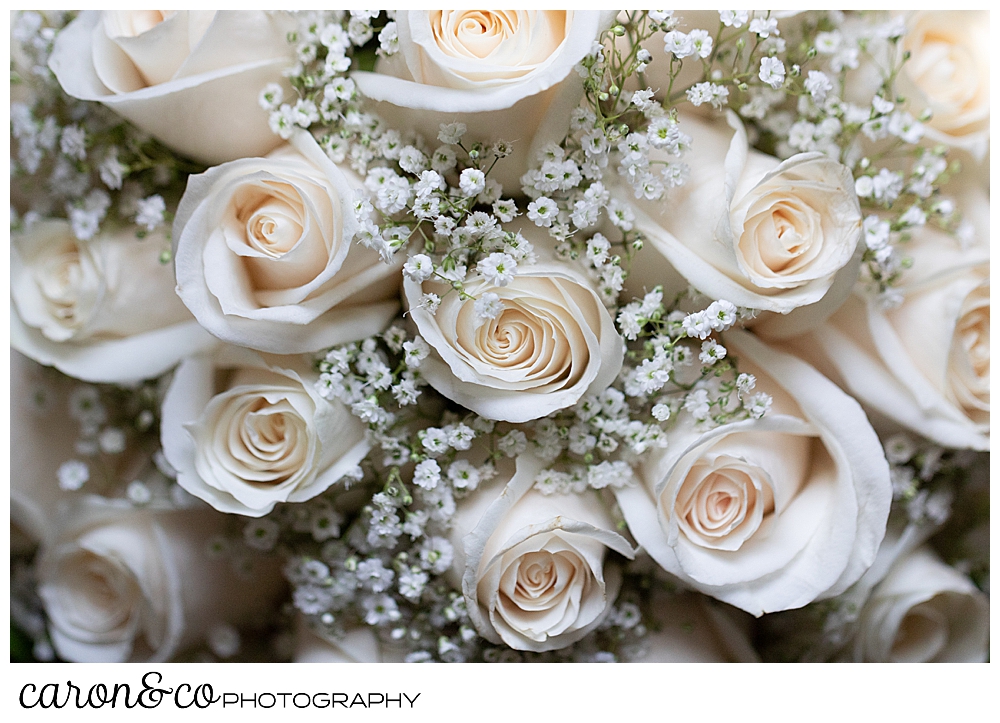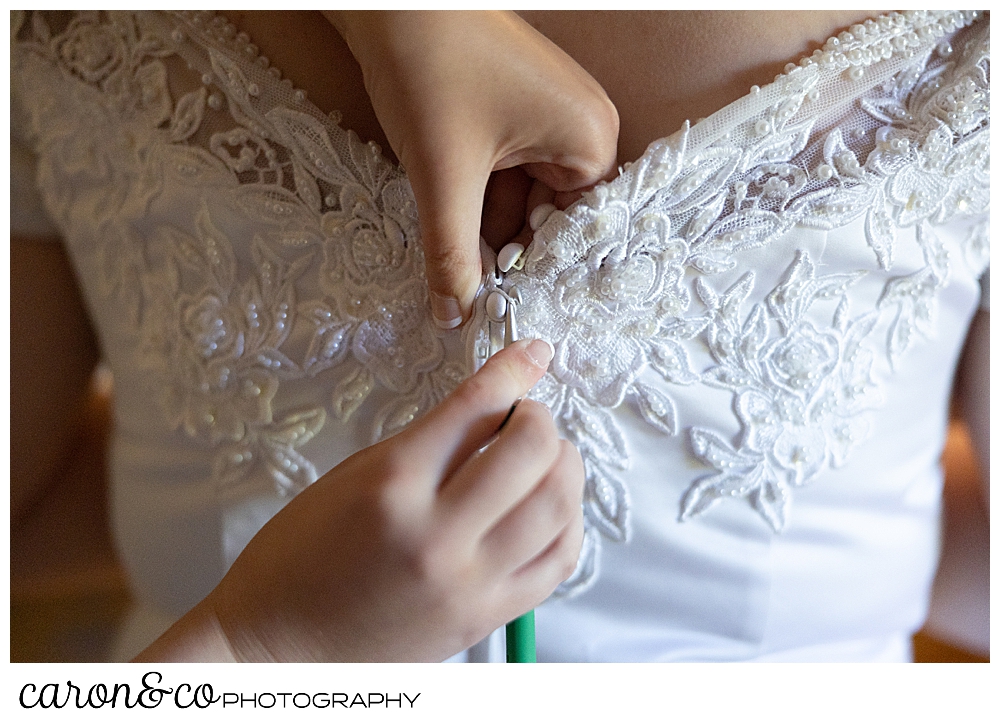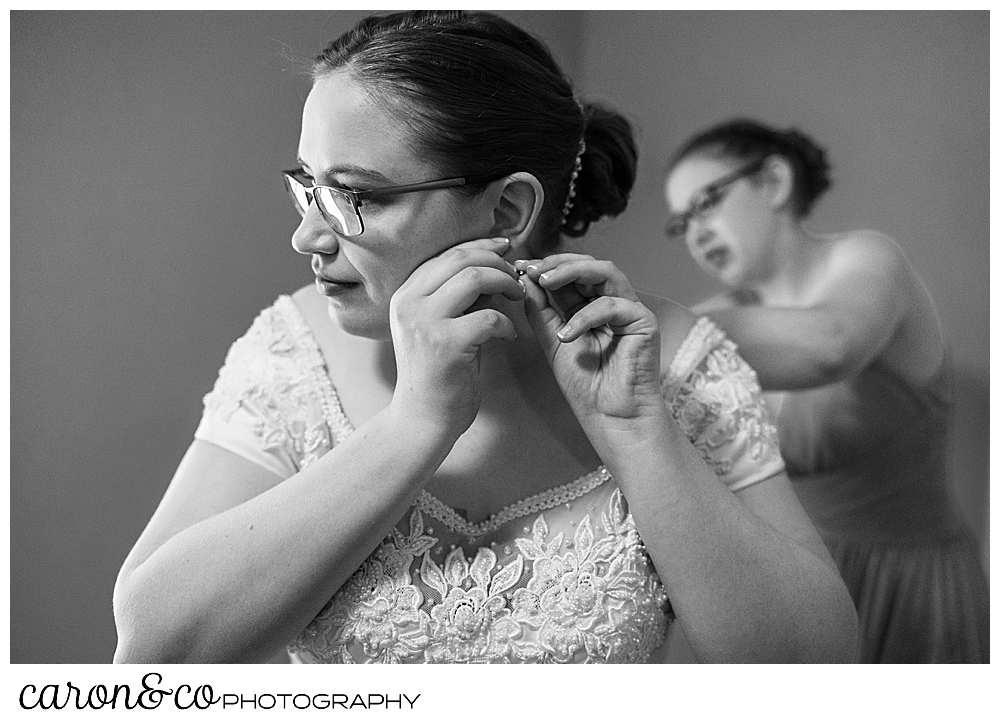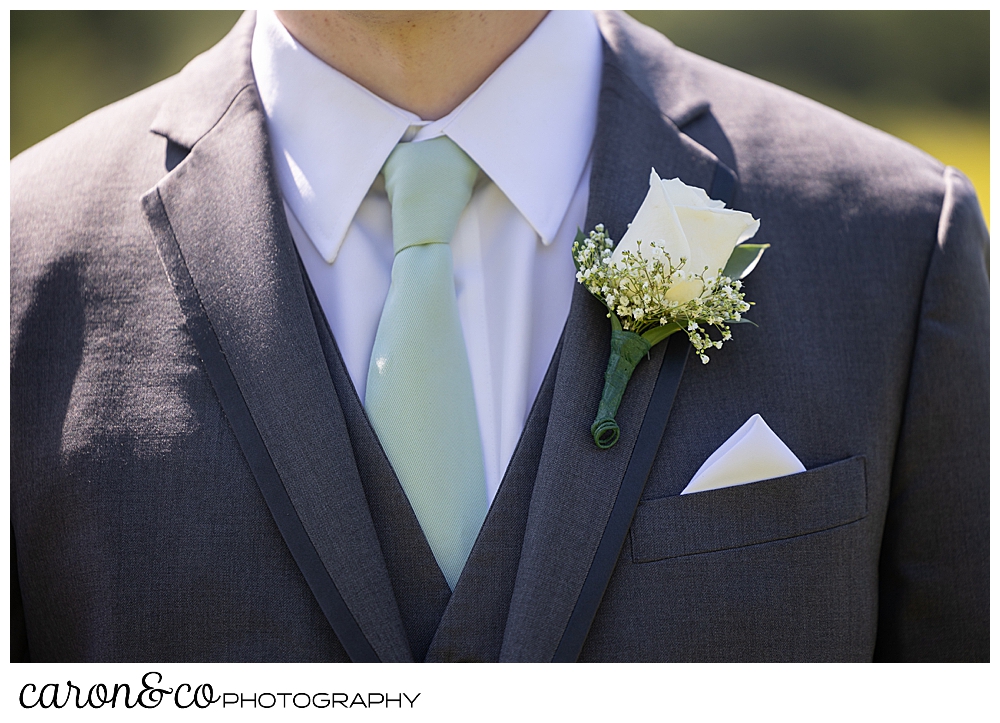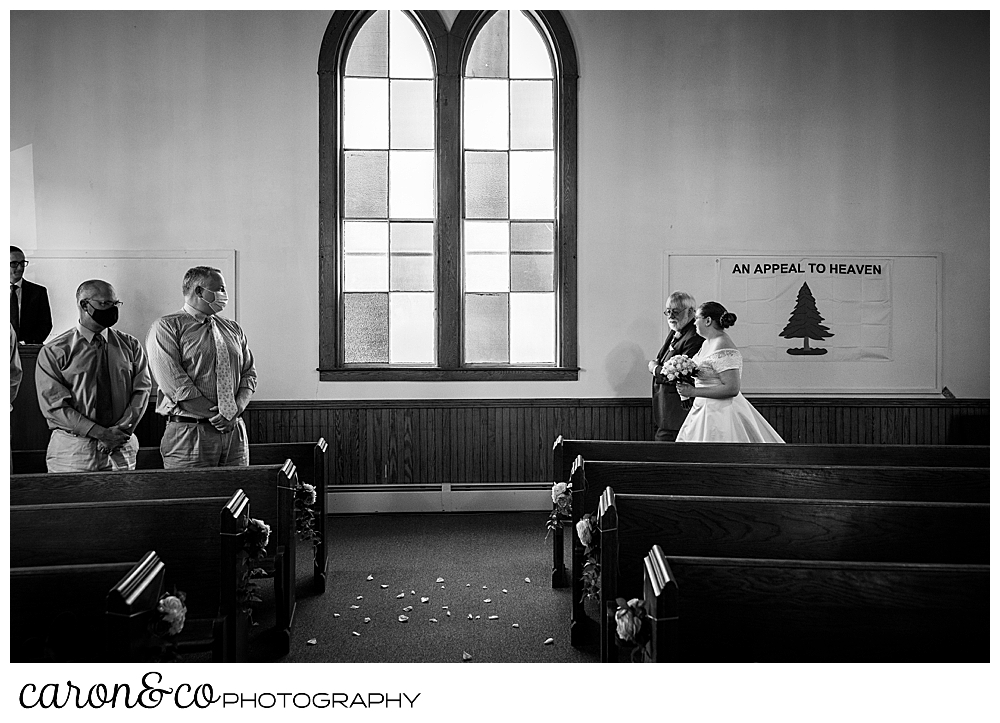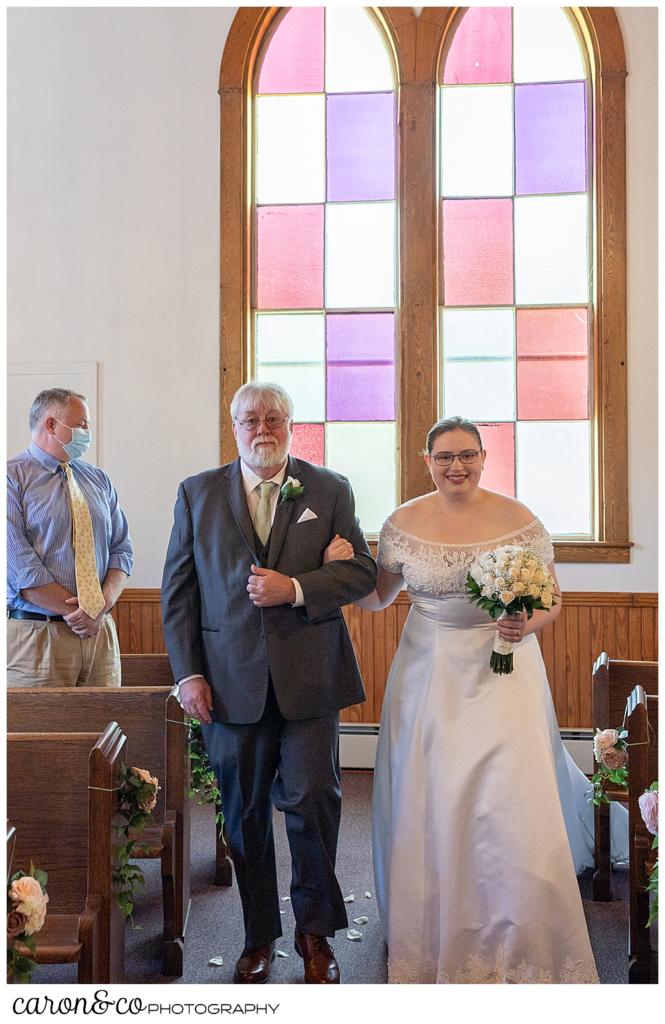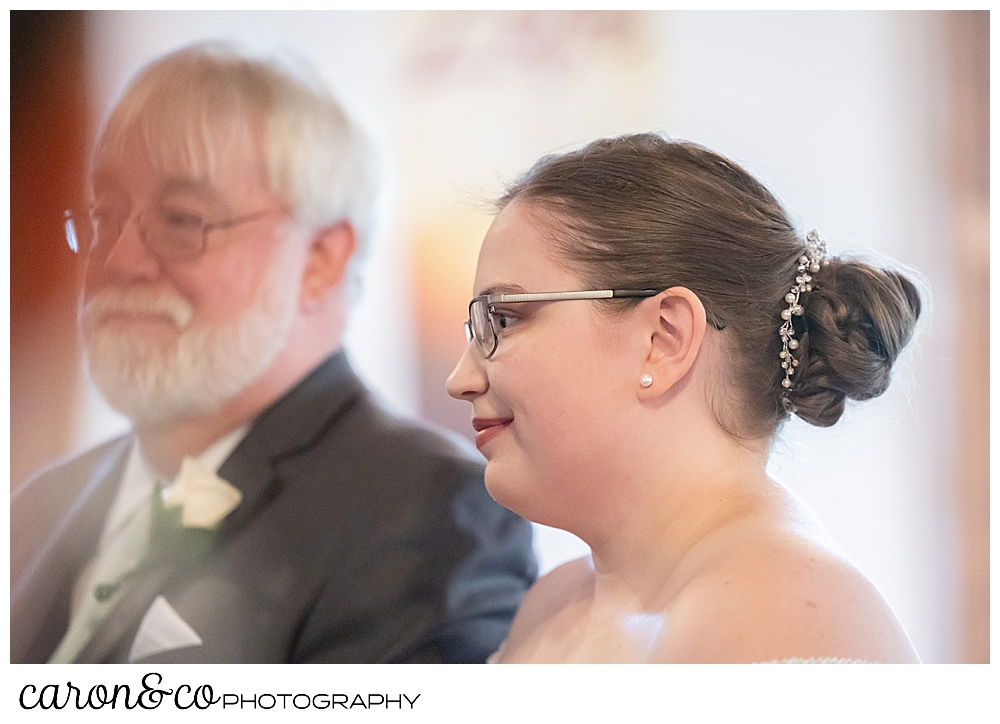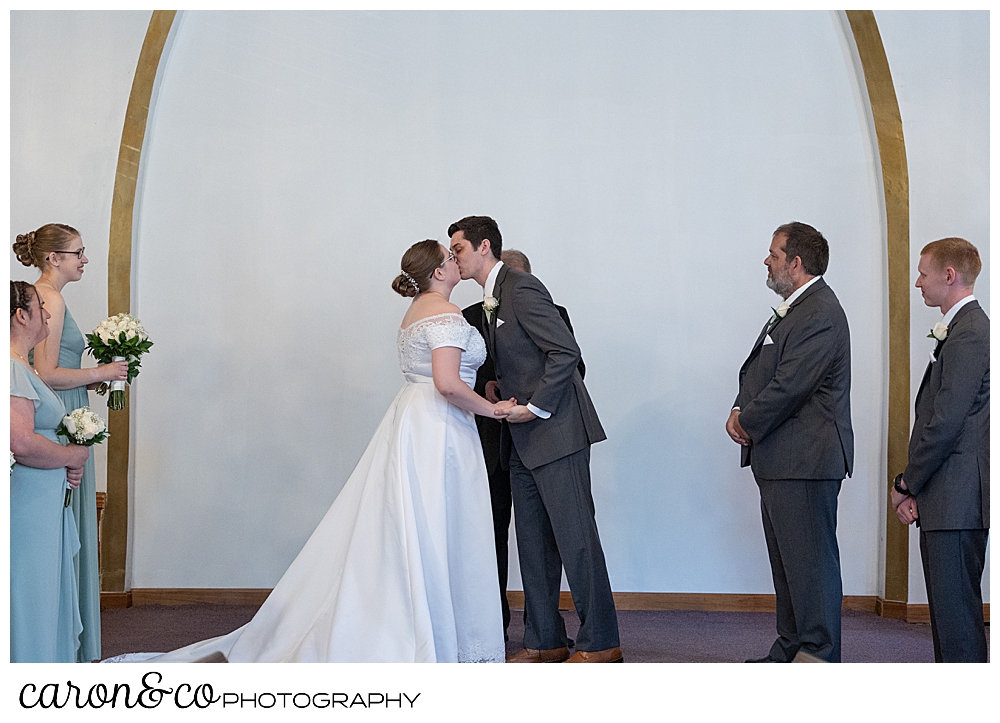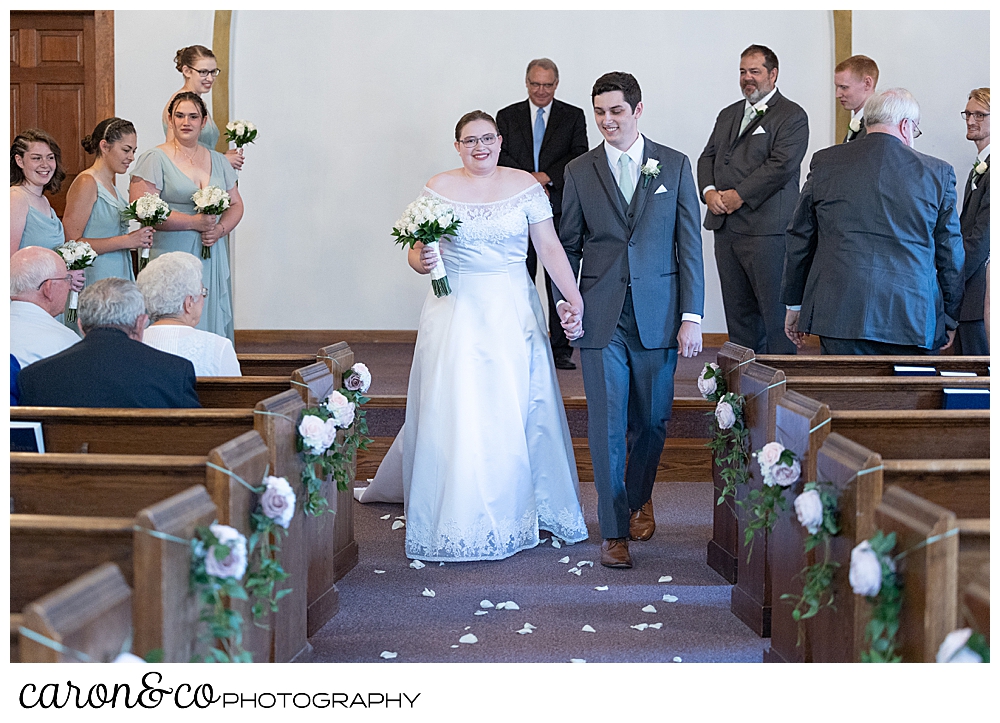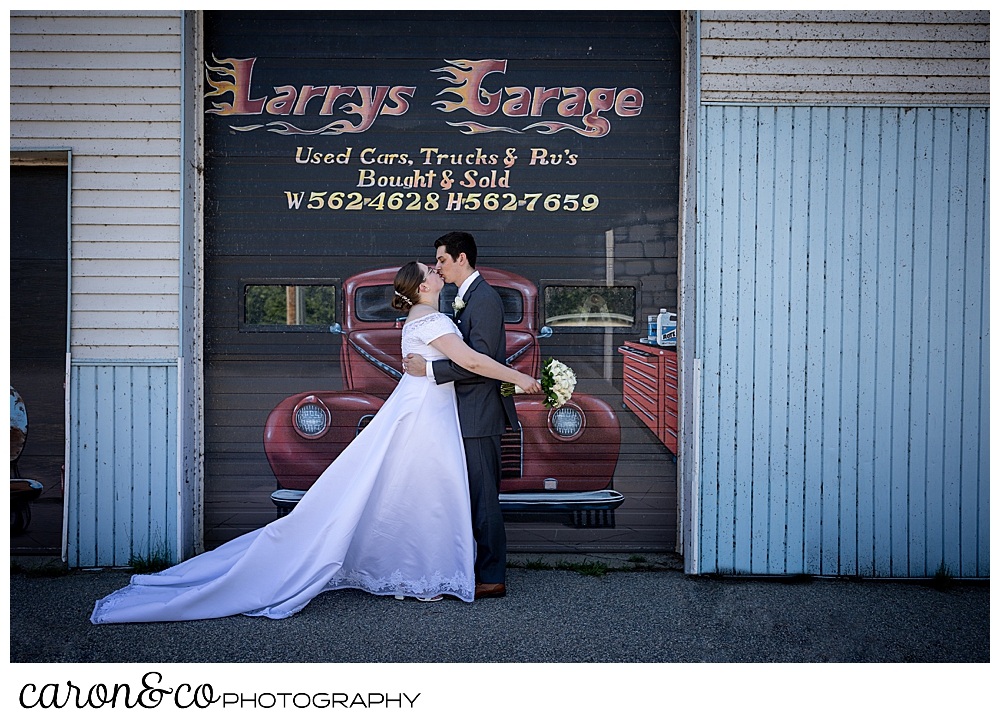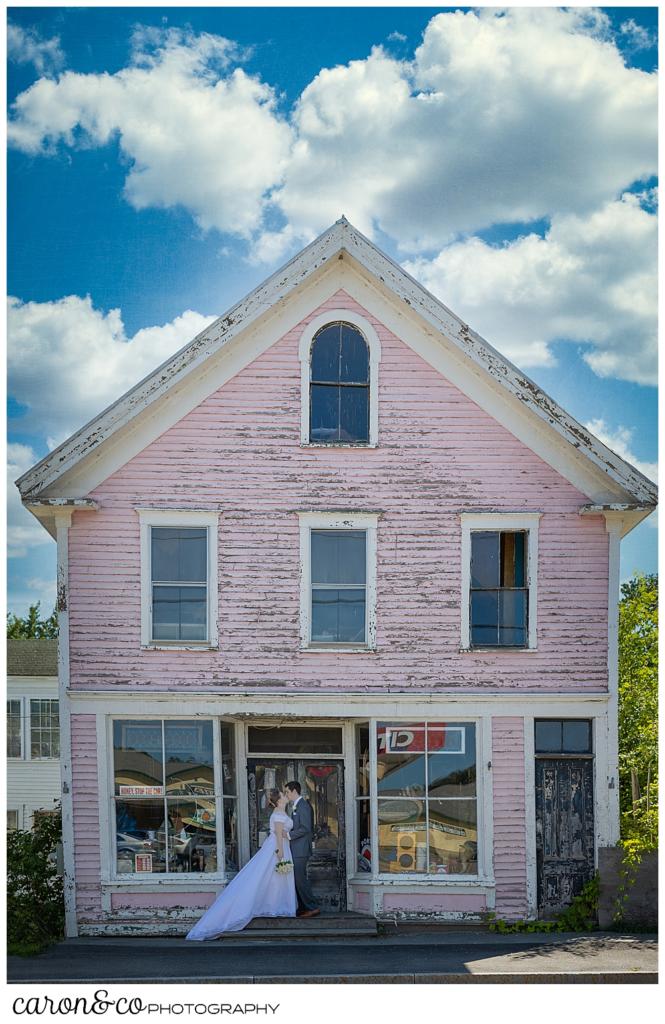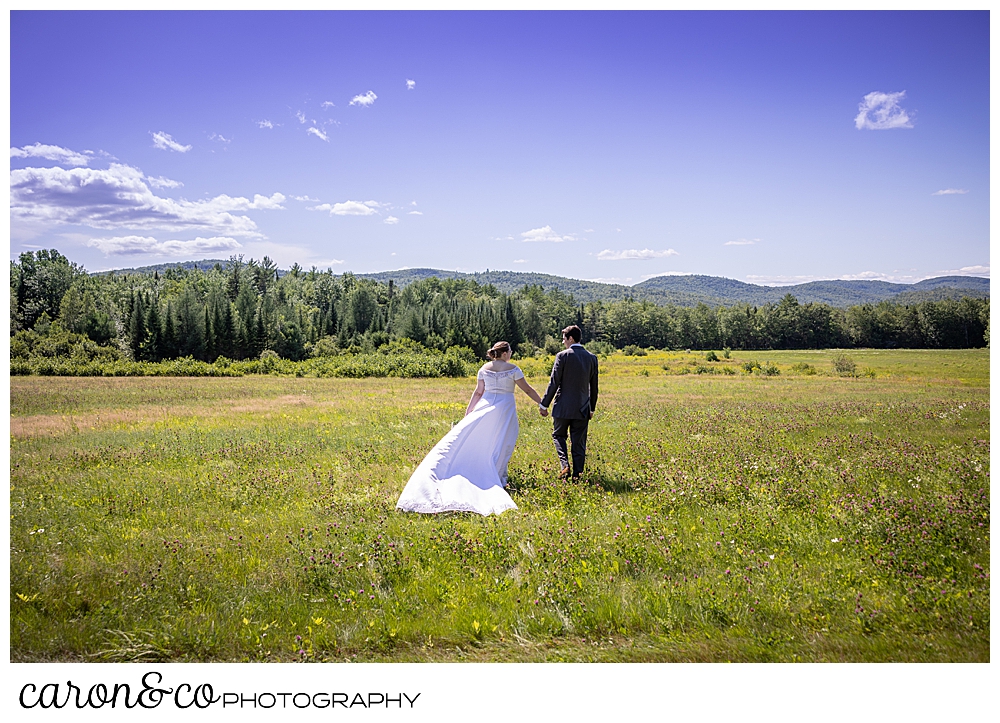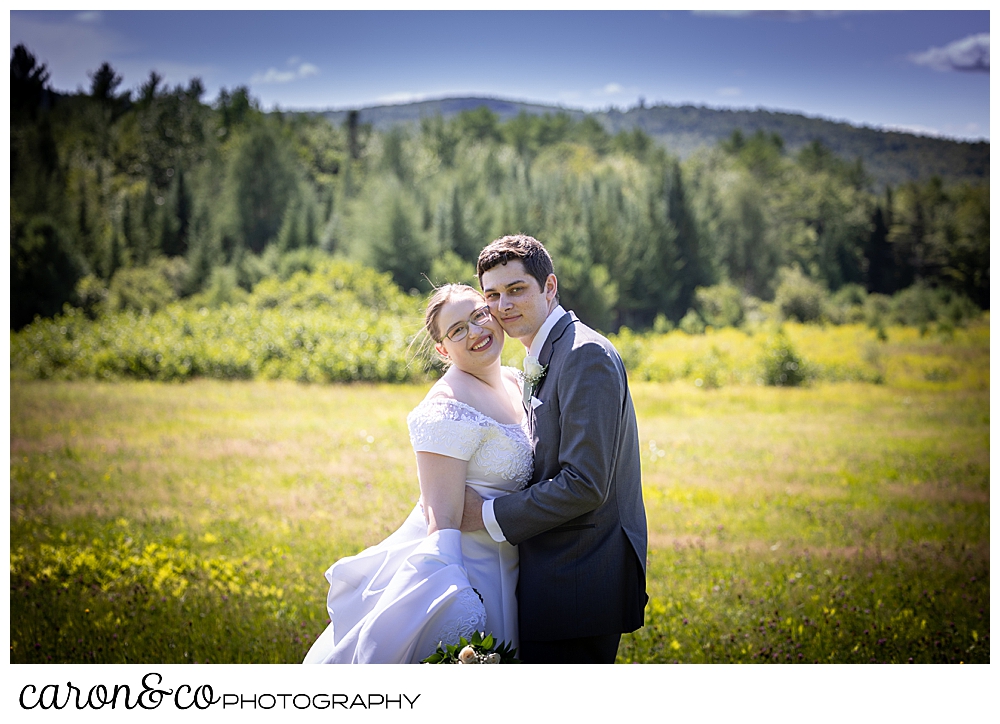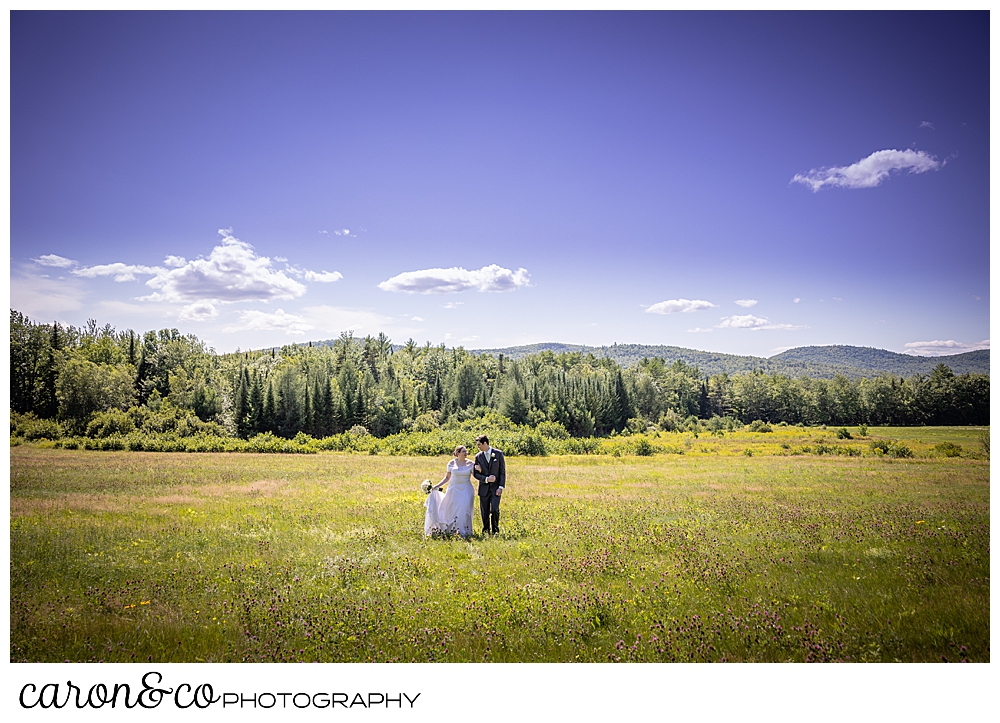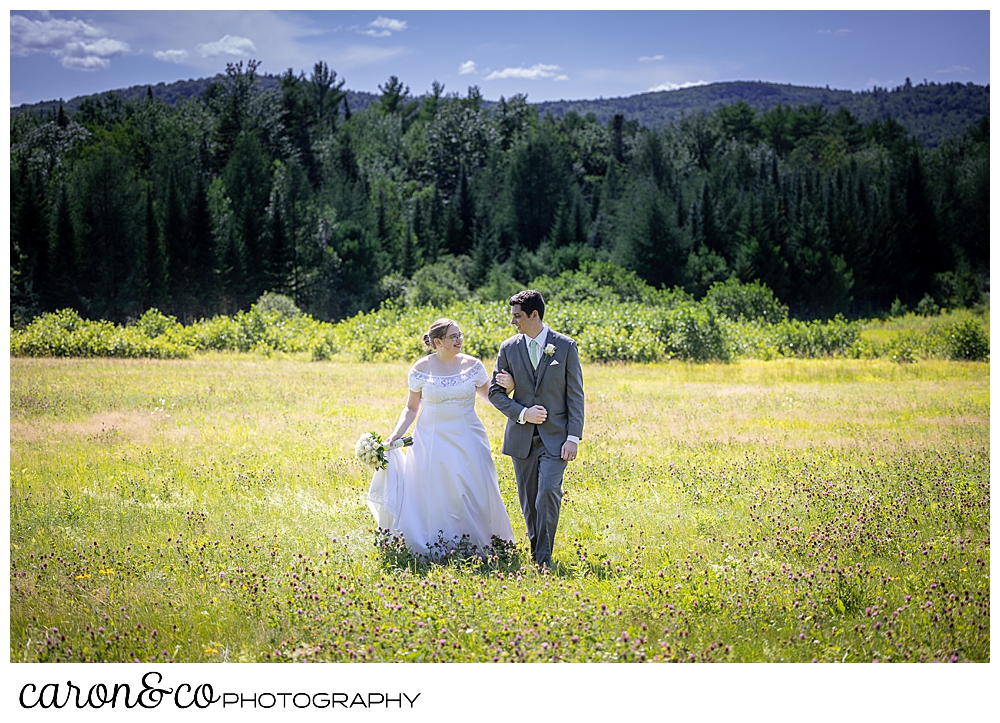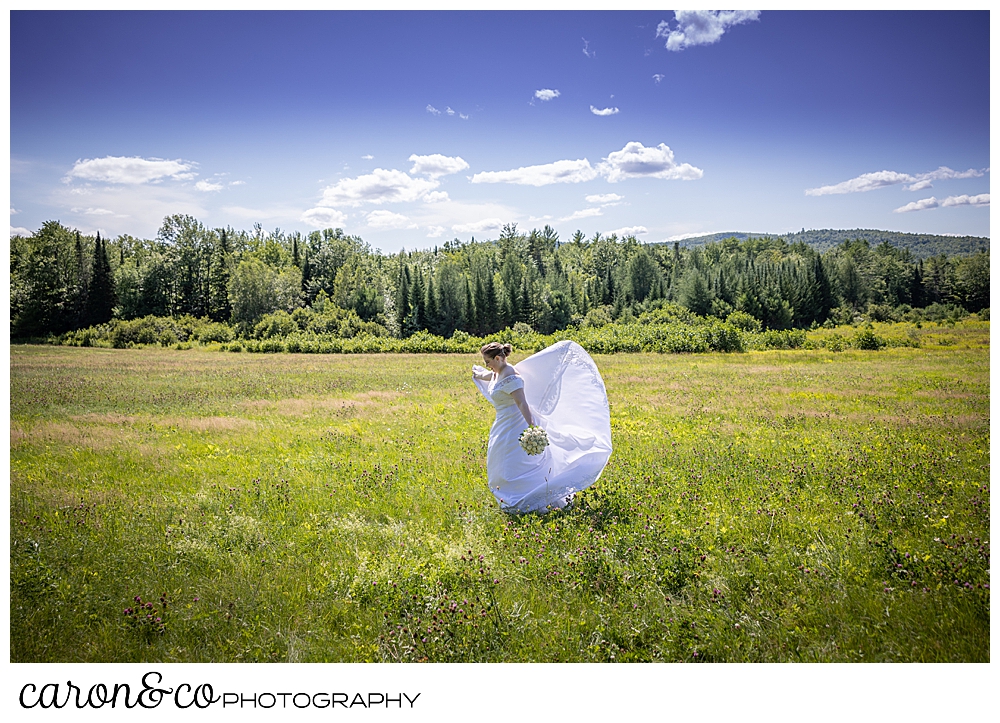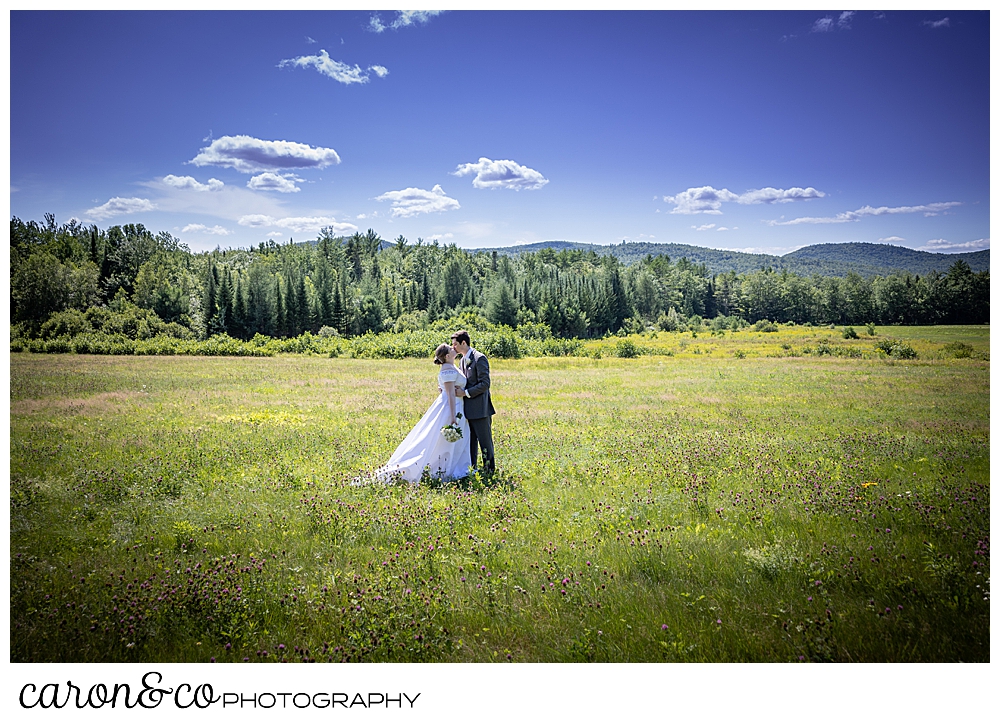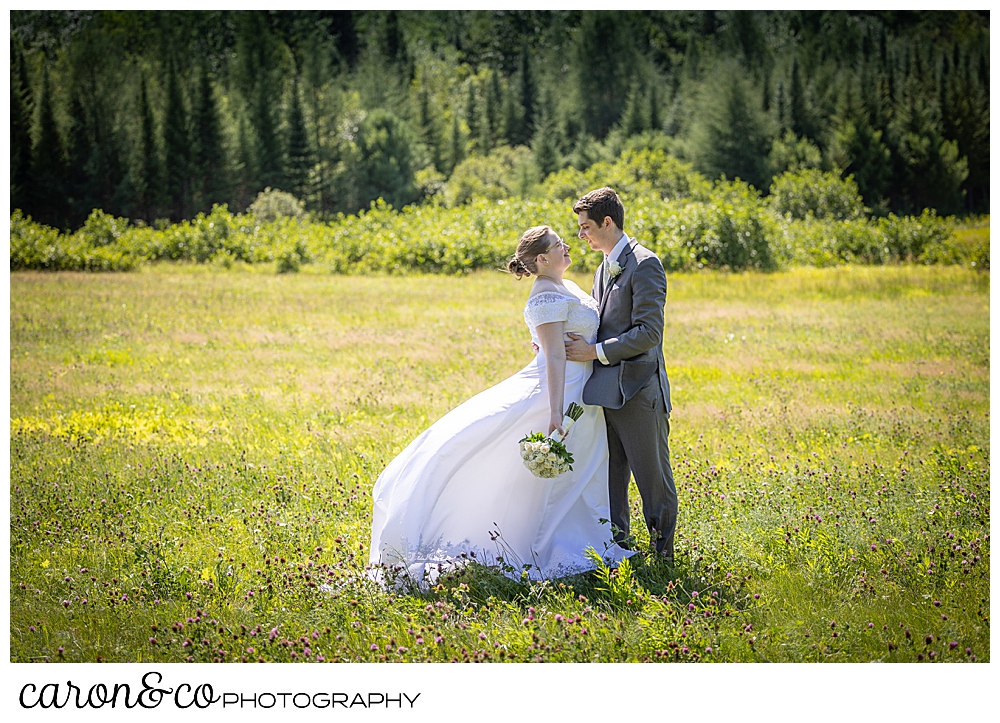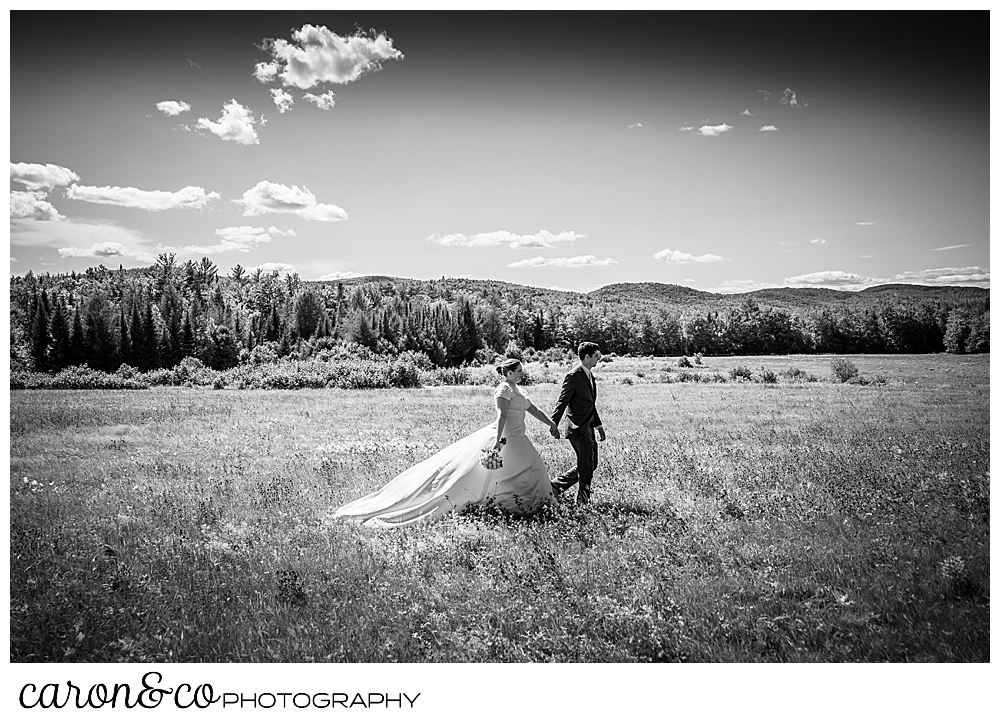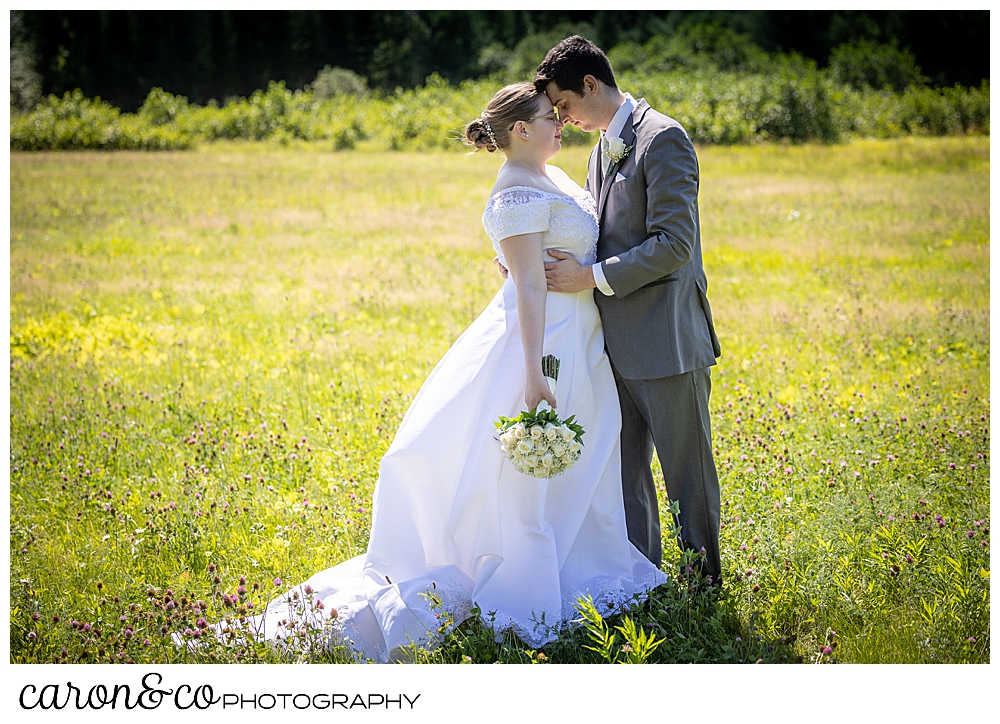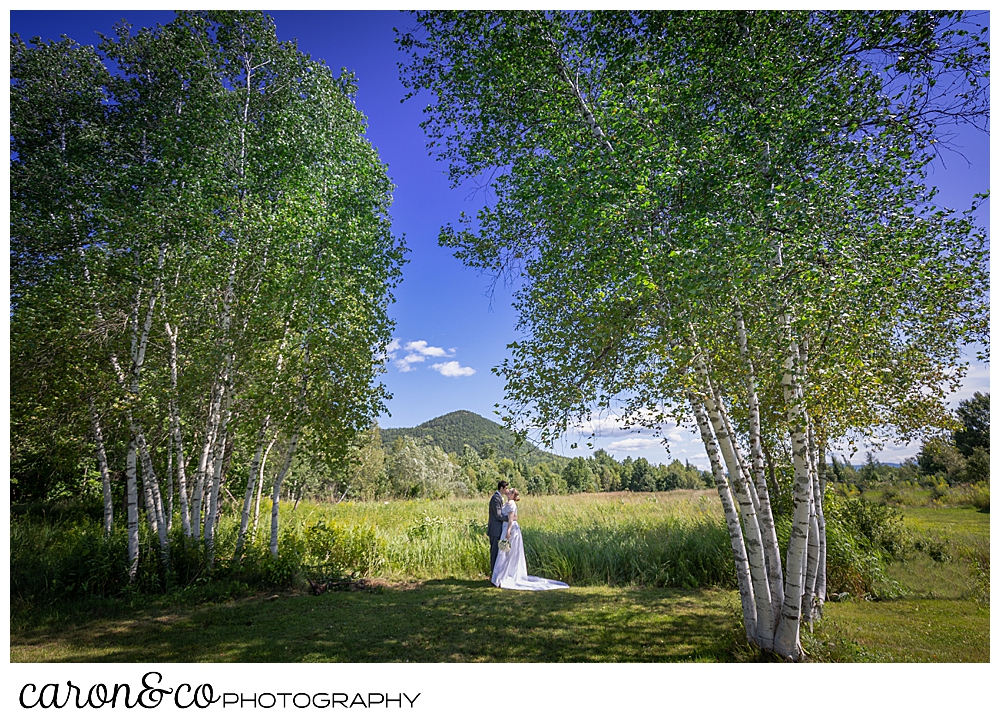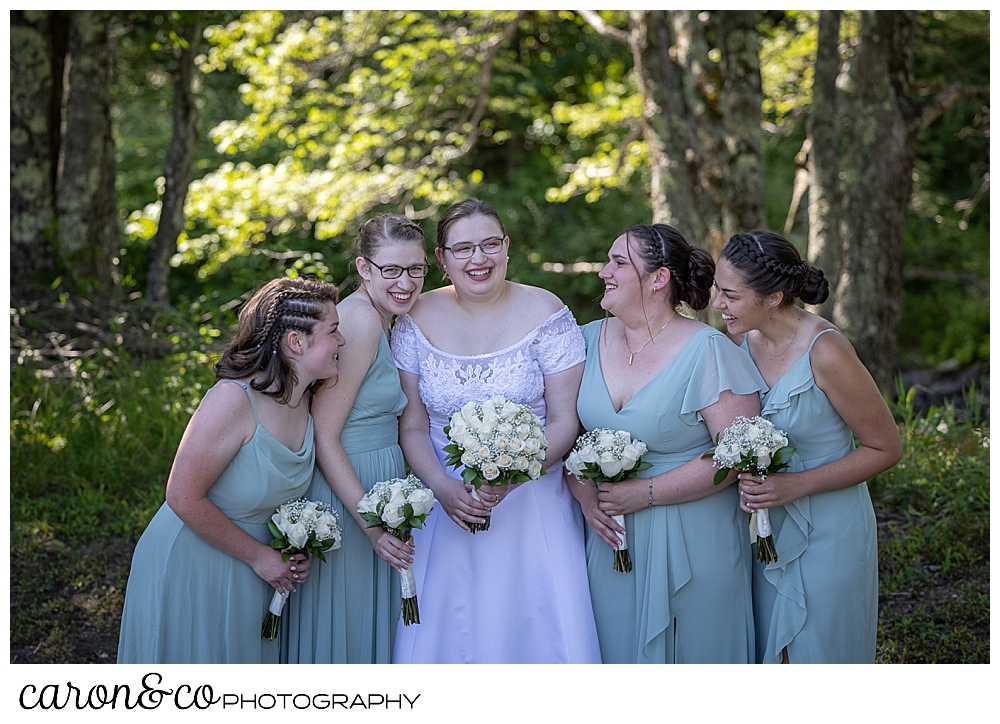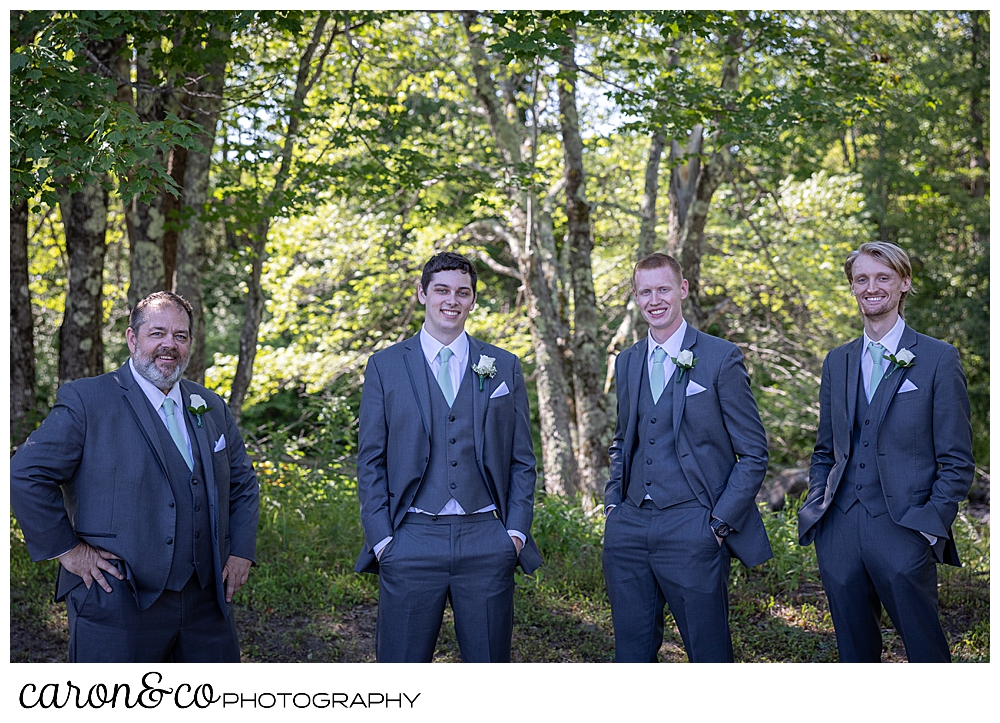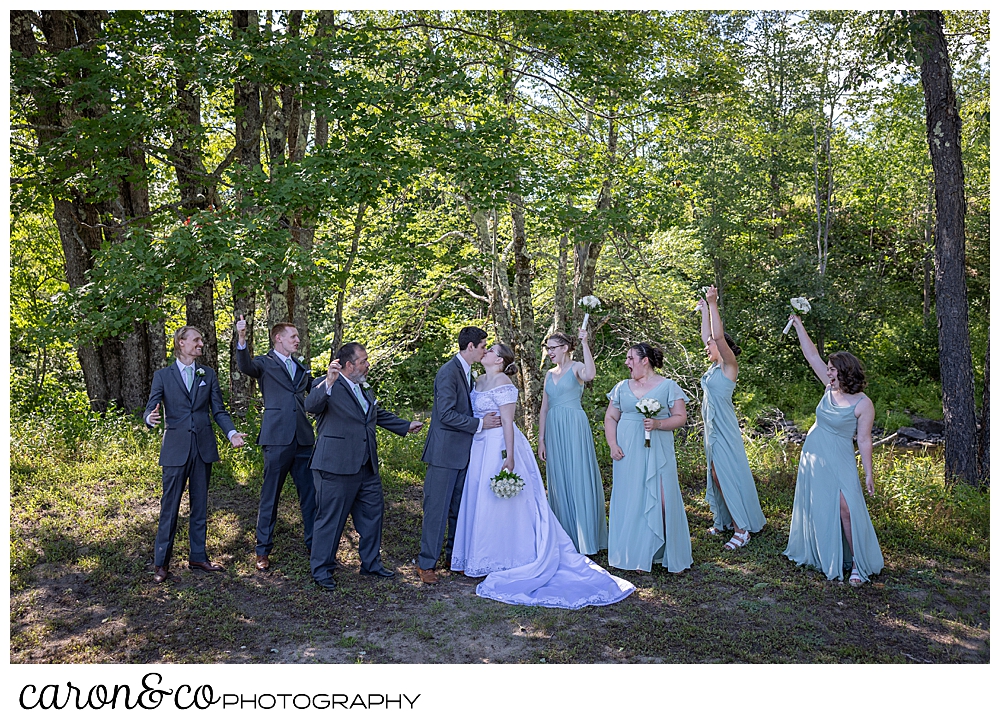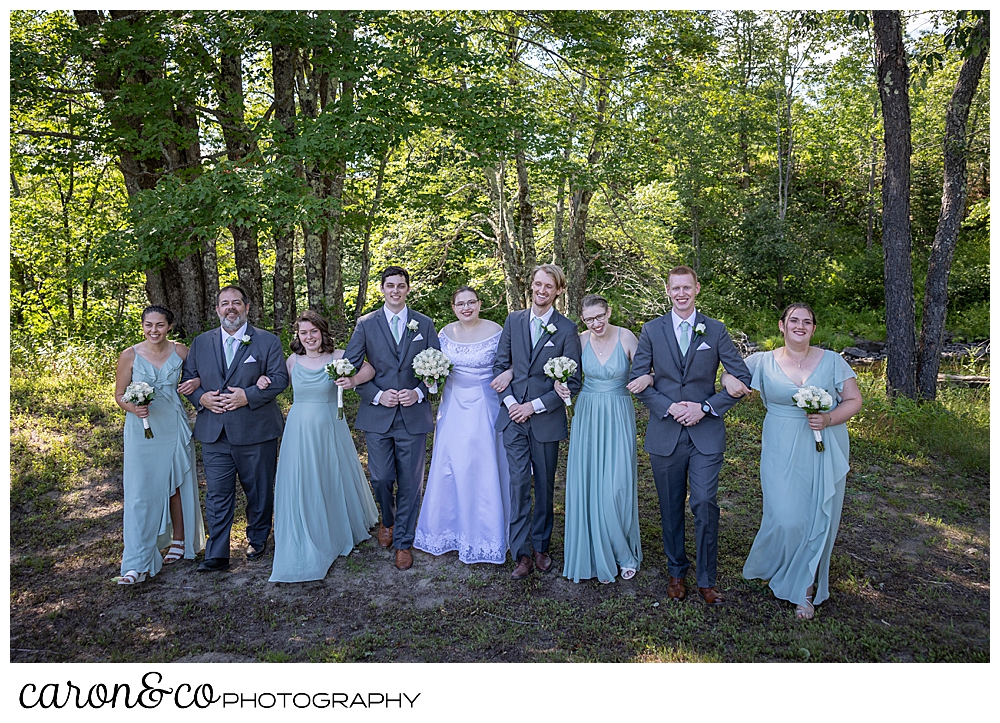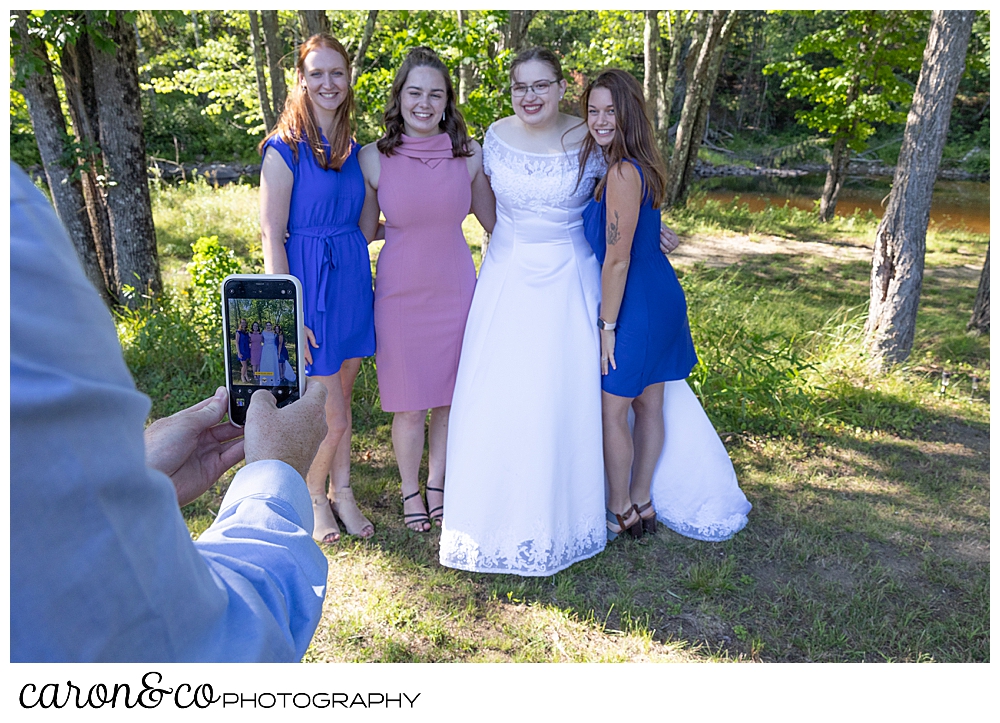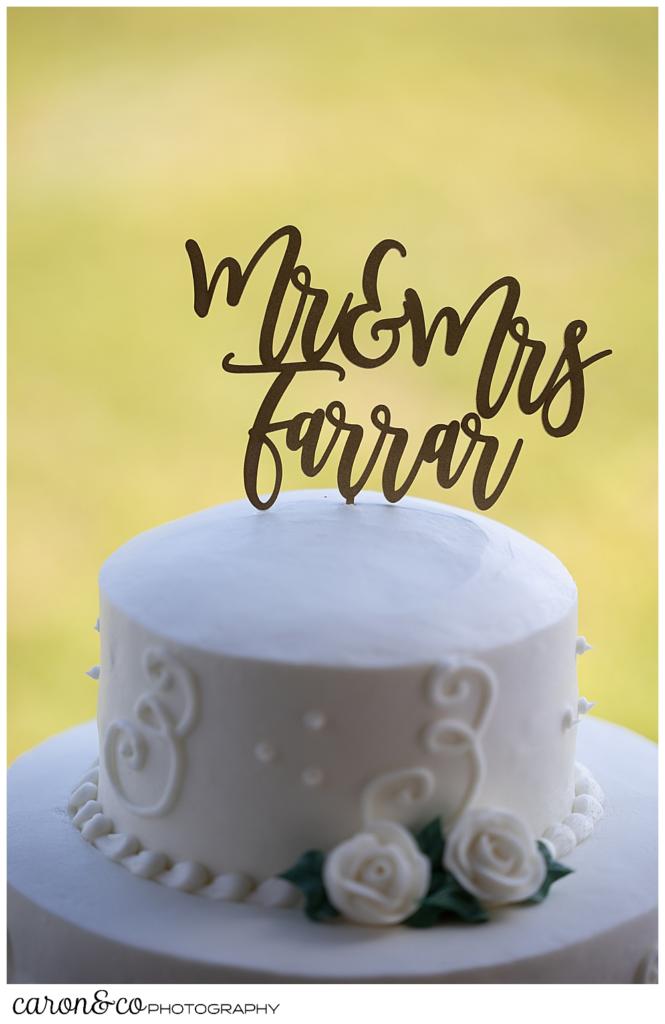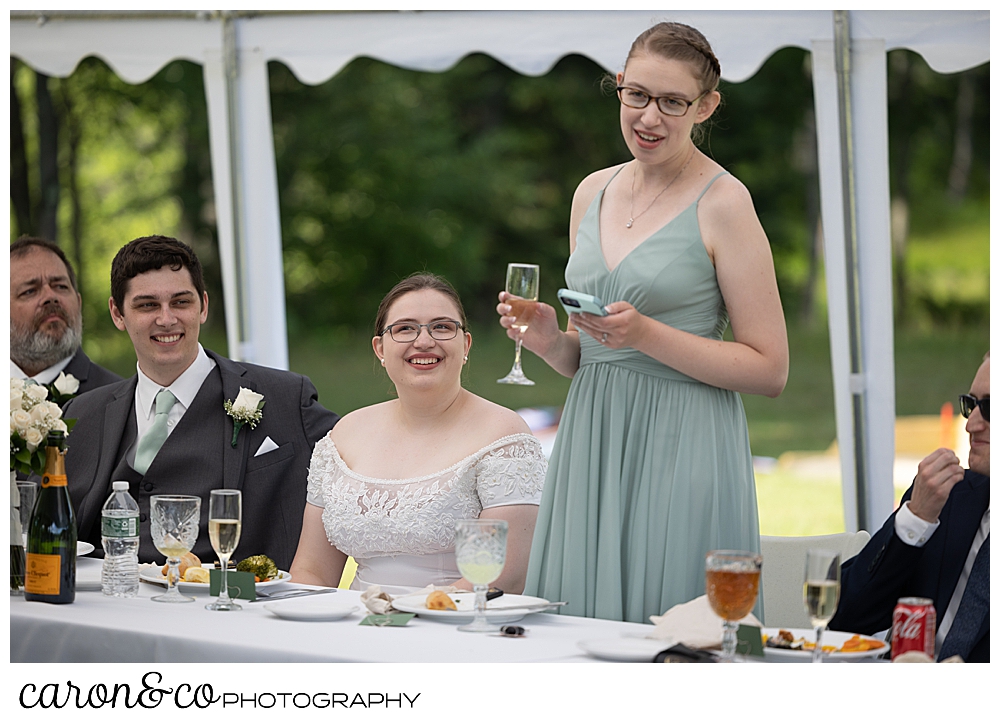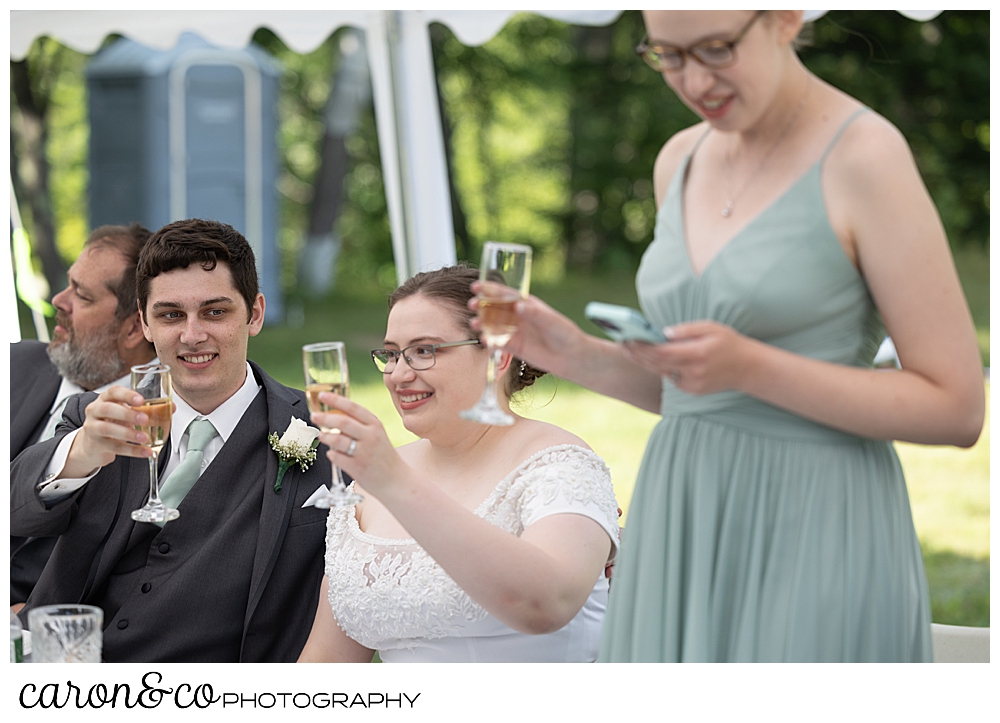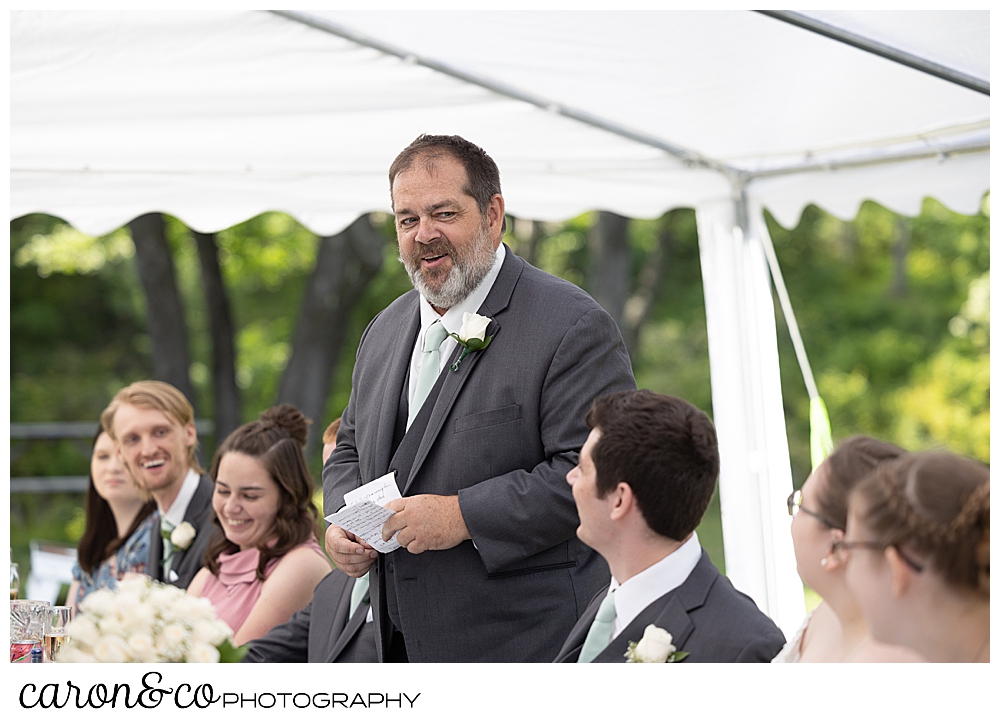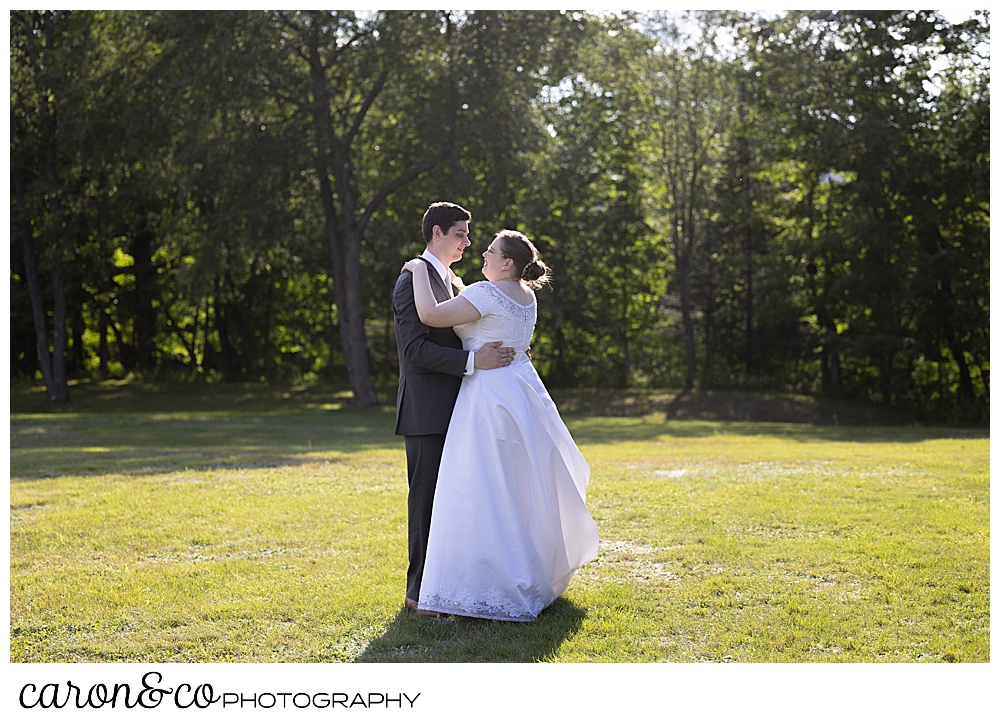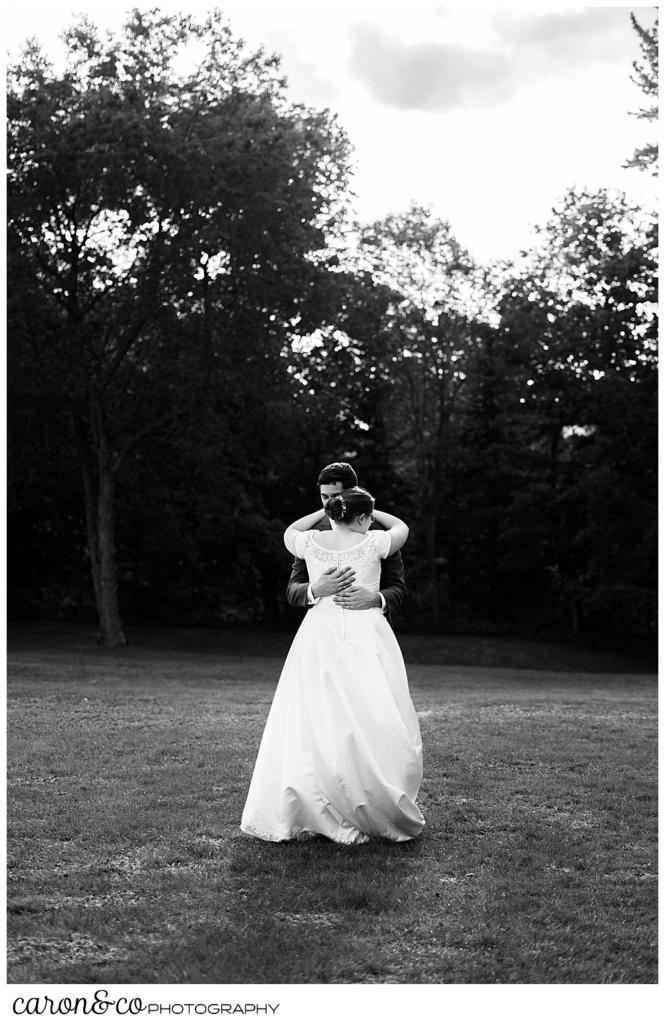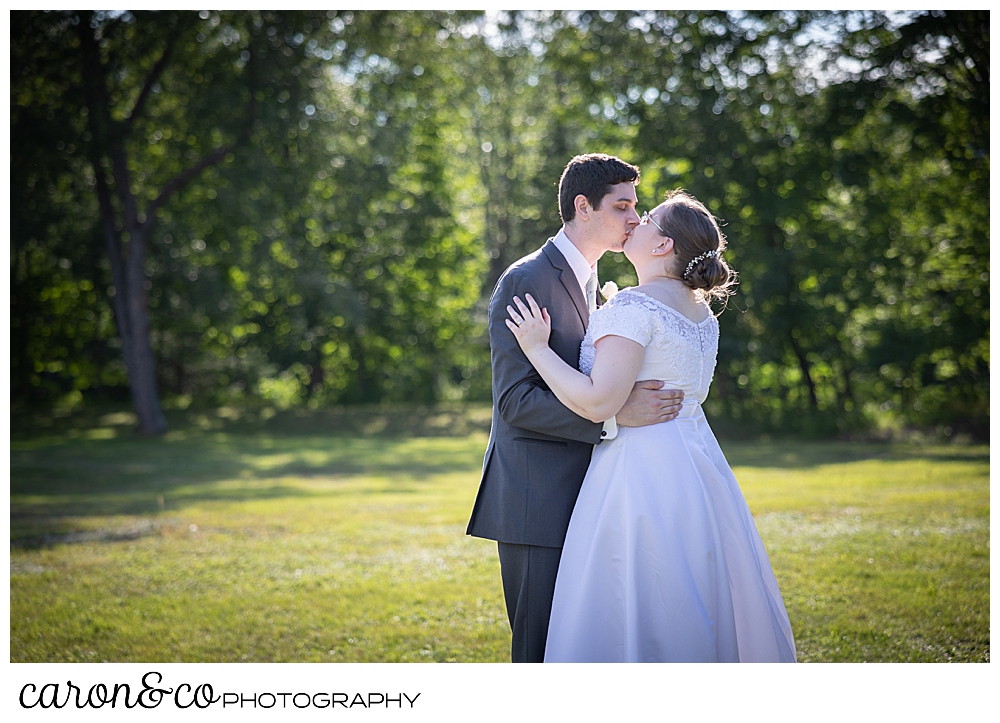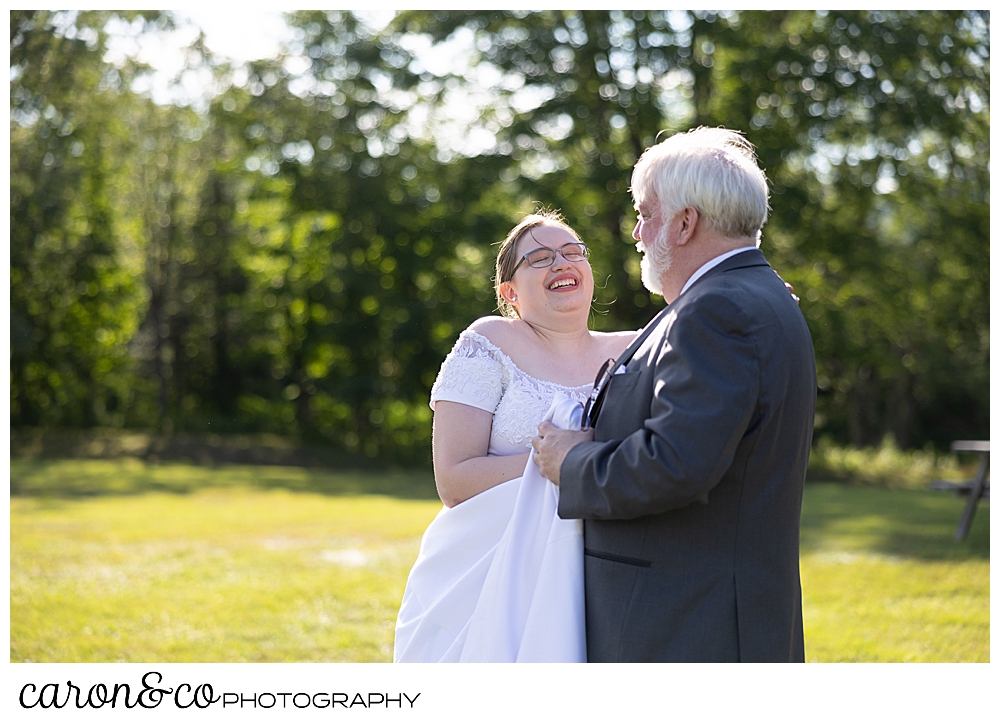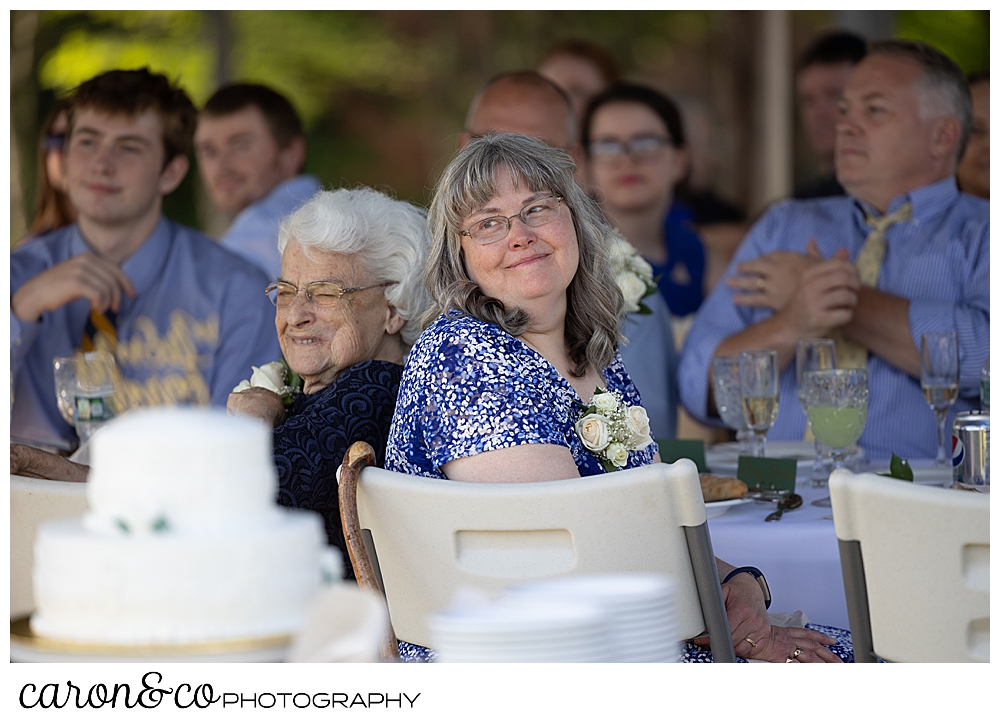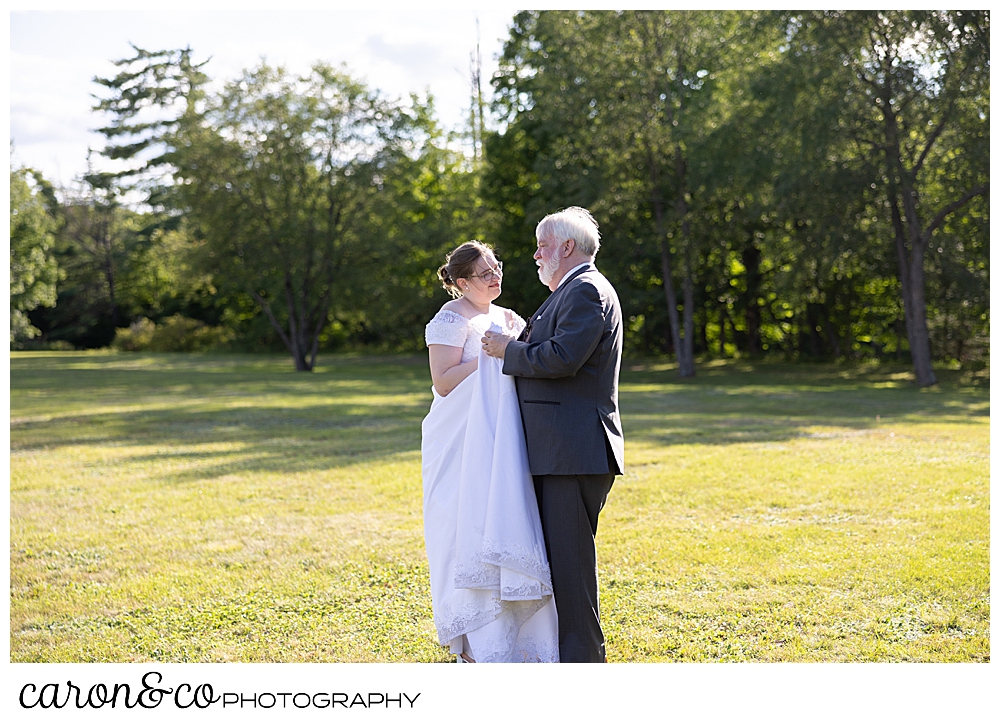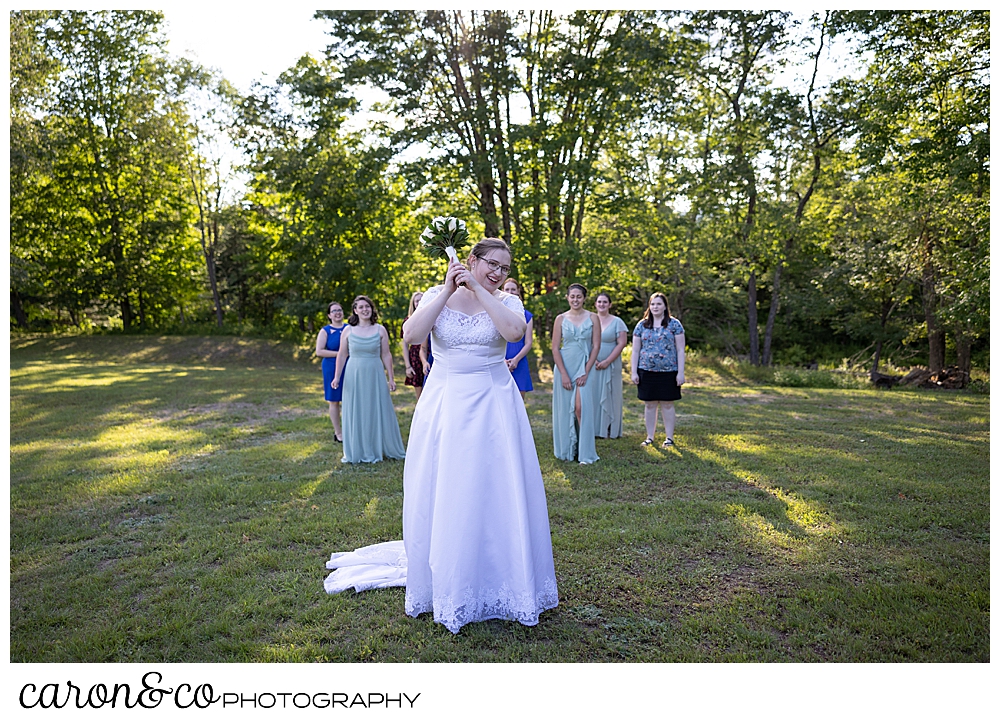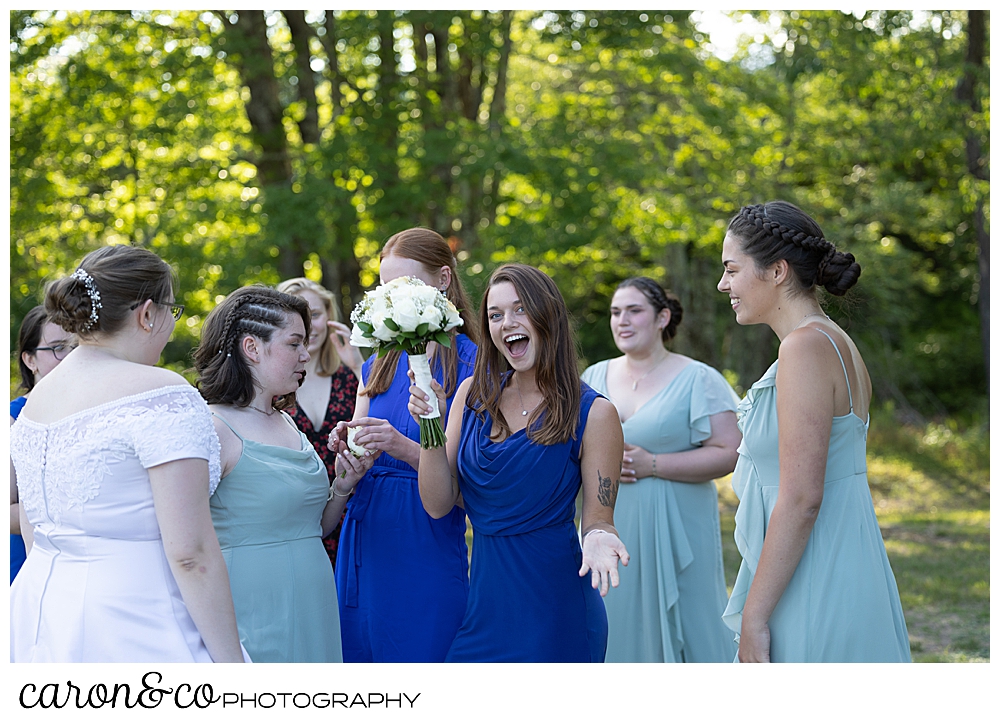 Western Maine wedding photographers Russell and Liz Caron, are formerly of Russell Caron Wedding Photography. We're a husband and wife Maine wedding photography duo, and we'd love to be part of your special day! Whether you're having an intimate gathering, like the sweet western Maine wedding here, or a full blown bash. We'd love to capture every moment of your wedding day! Traveling to weddings and events throughout Maine and New England, we're a dynamic duo specializing in natural poses and timeless art for your big day. For more information, please contact us right away!