Sweet Portland Maine Elopement | Maine Elopement Photographers
Rebecca and Brian, what an incredibly sweet Portland Maine elopement! With just your parents, and Rebecca's brother, Nick, present, your intimate elopement hit all the high notes. There were not only laughter and tears, including from your photographers (!) but there was also a lovely and grounding meditation, which focused the energy.
Only, it really wasn't JUST their parents and brother! As Rebecca and Brian arrived at their ceremony location, a group of mask-wearing people approached. It was, by chance, a group of their friends! Friends who would have been there had they been able to have a full-scale wedding. They were coincidentally having a gathering in the park, unbeknownst to them right, next to the ceremony site! So they were able to watch as Rebecca and Brian recited their vows. How sweet is that?!
Rebecca and Brian, like many couples, had to rearrange their wedding day. First, instead of a larger gathering, they chose an elopement with their immediate family. Then, they planned their ceremony location at Portland Maine's Fort Allen Park. Finally, while their reception was slated to be at a more formal location, it'll likely be at their home, where they can celebrate and relax with family and friends.
Rebecca and Brian, what a beautiful beginning to your marriage! A quiet first look at Laurel Hill Cemetery in Saco, with couples photos, to a sweet Portland Maine elopement!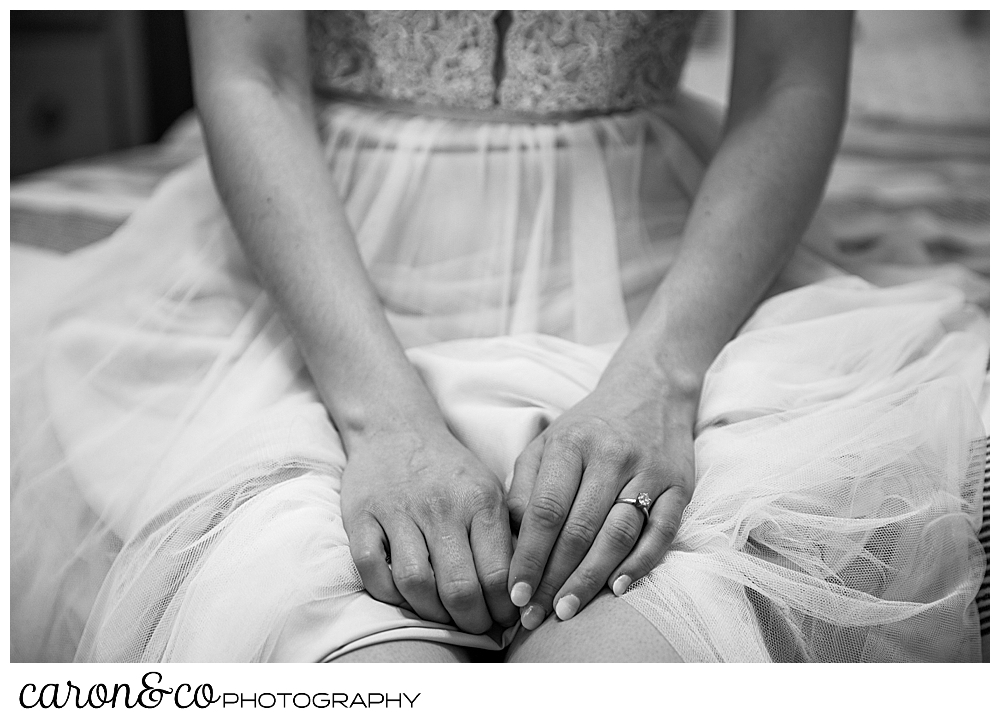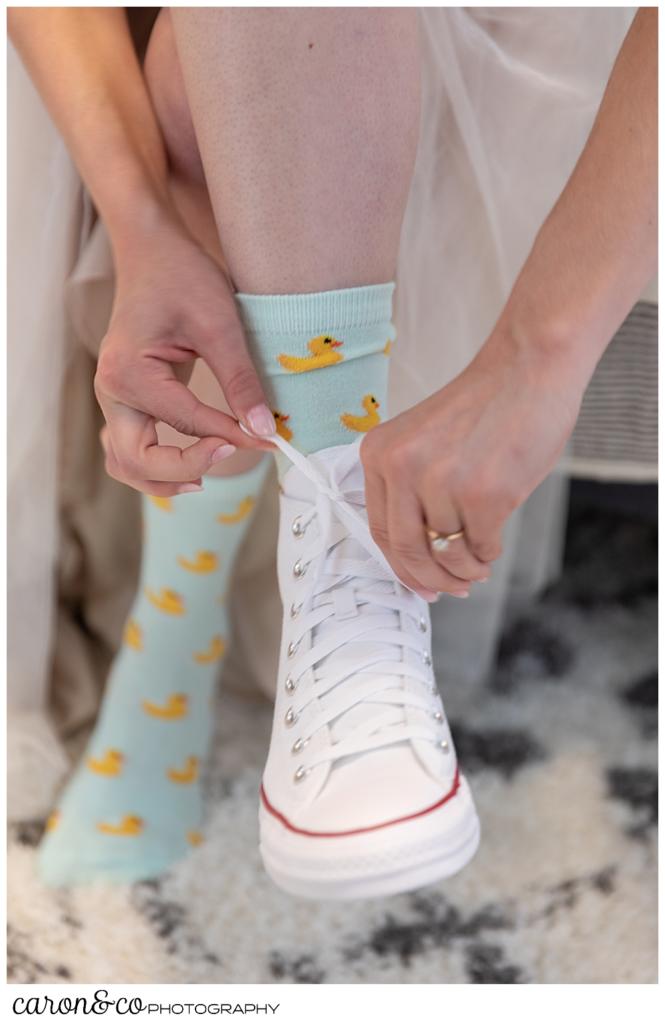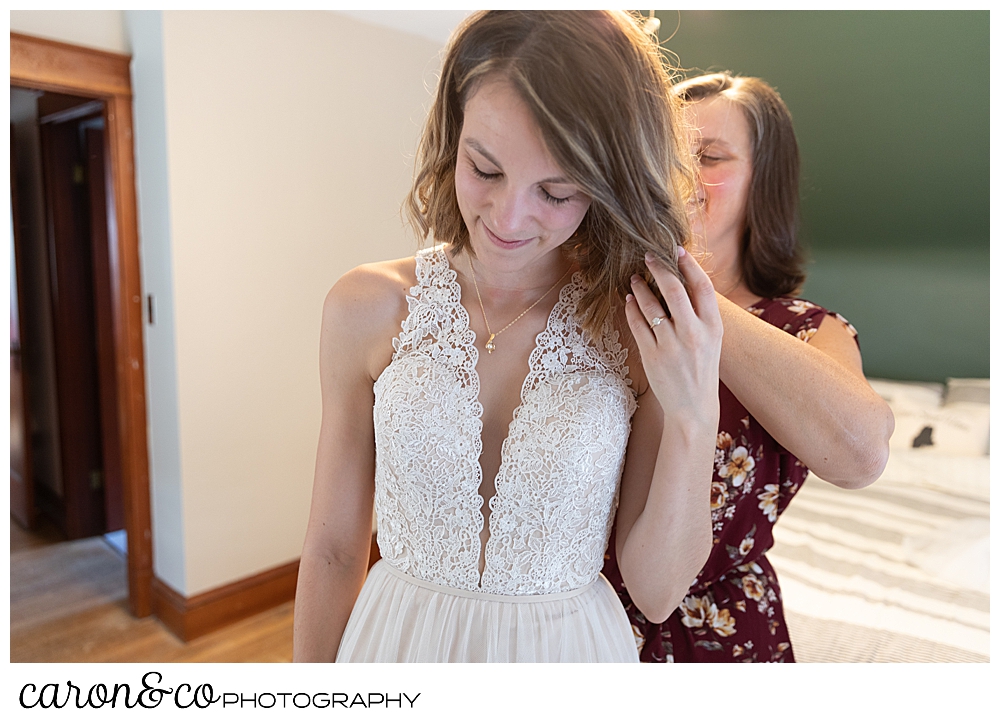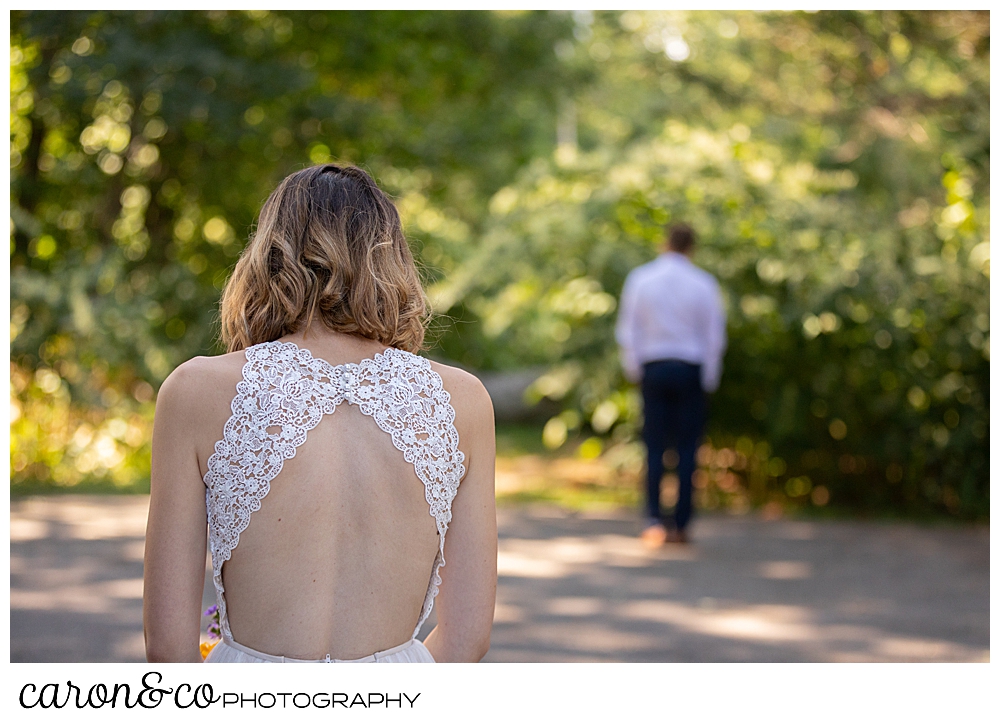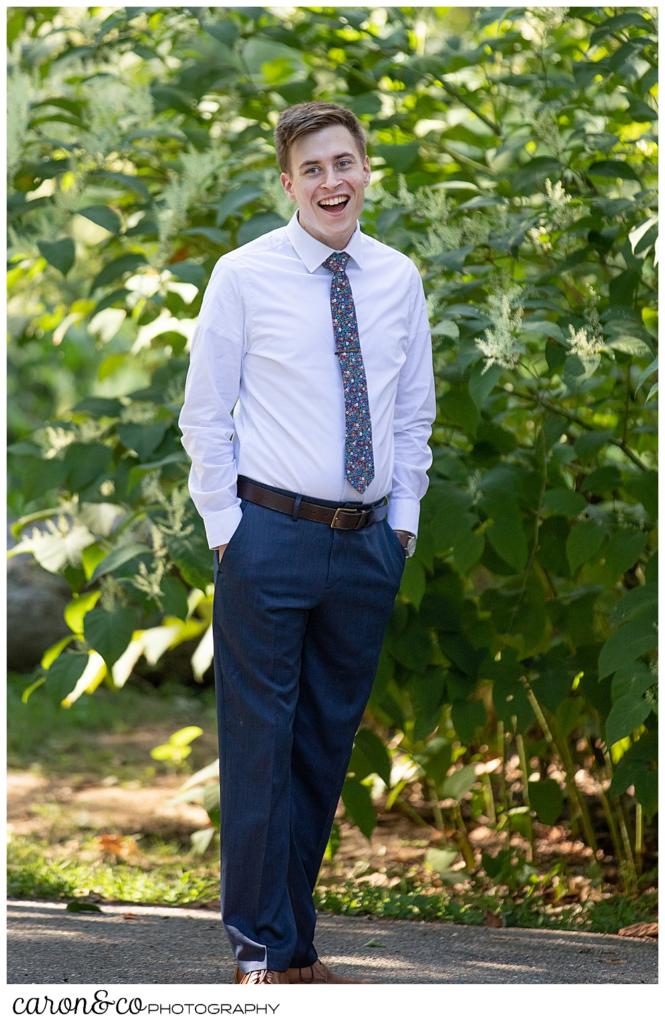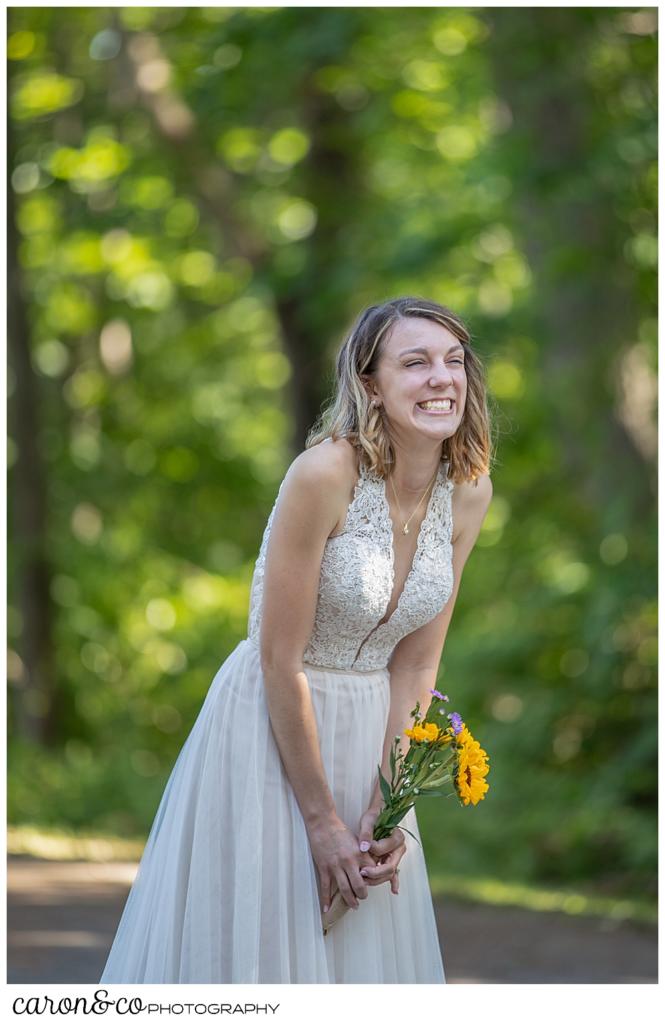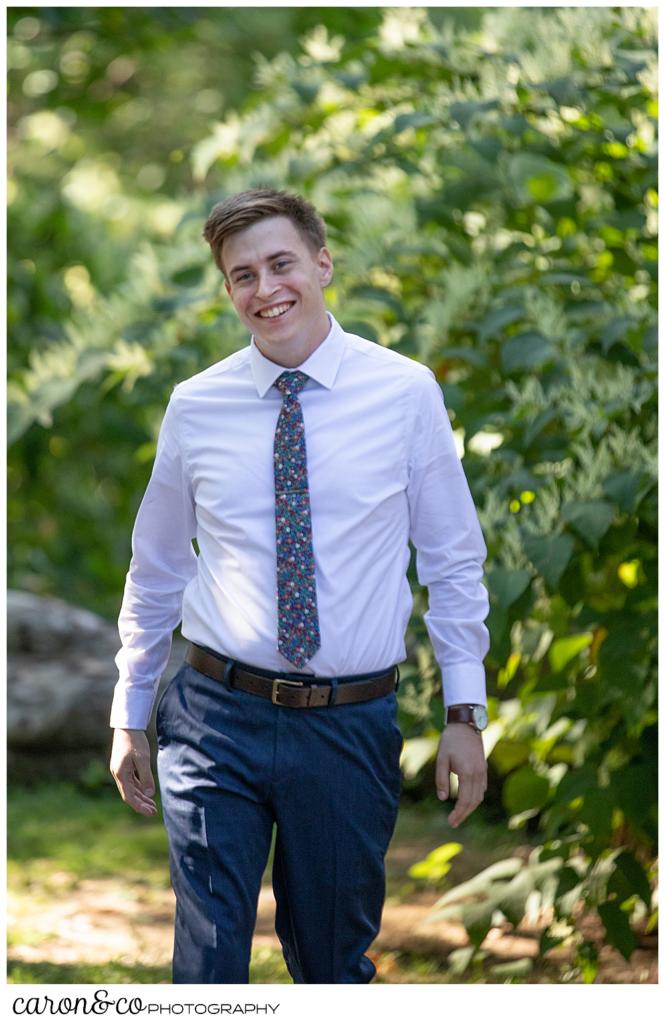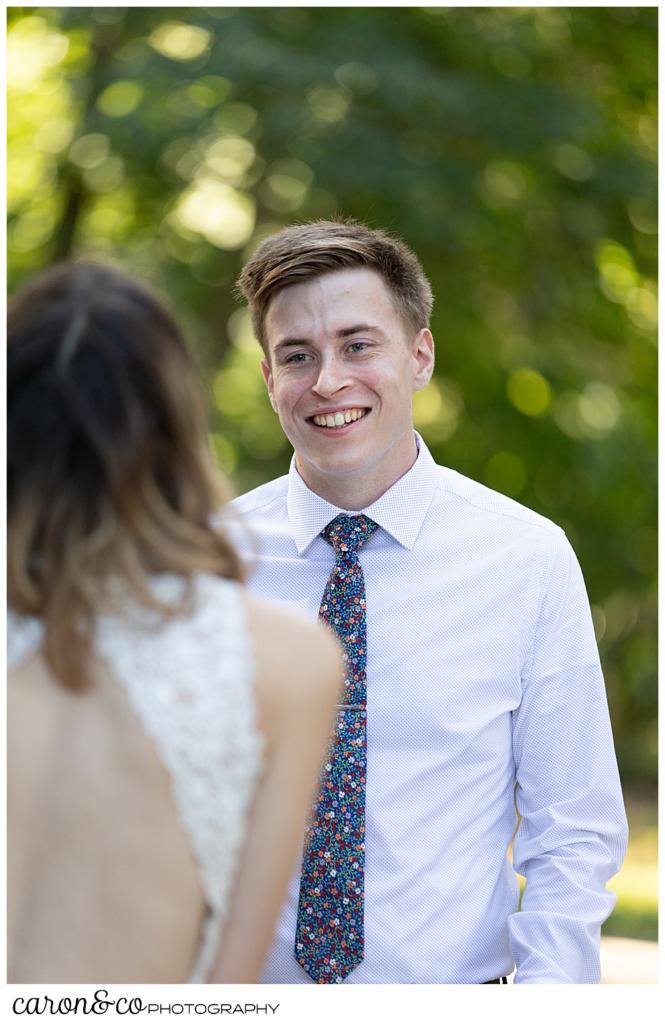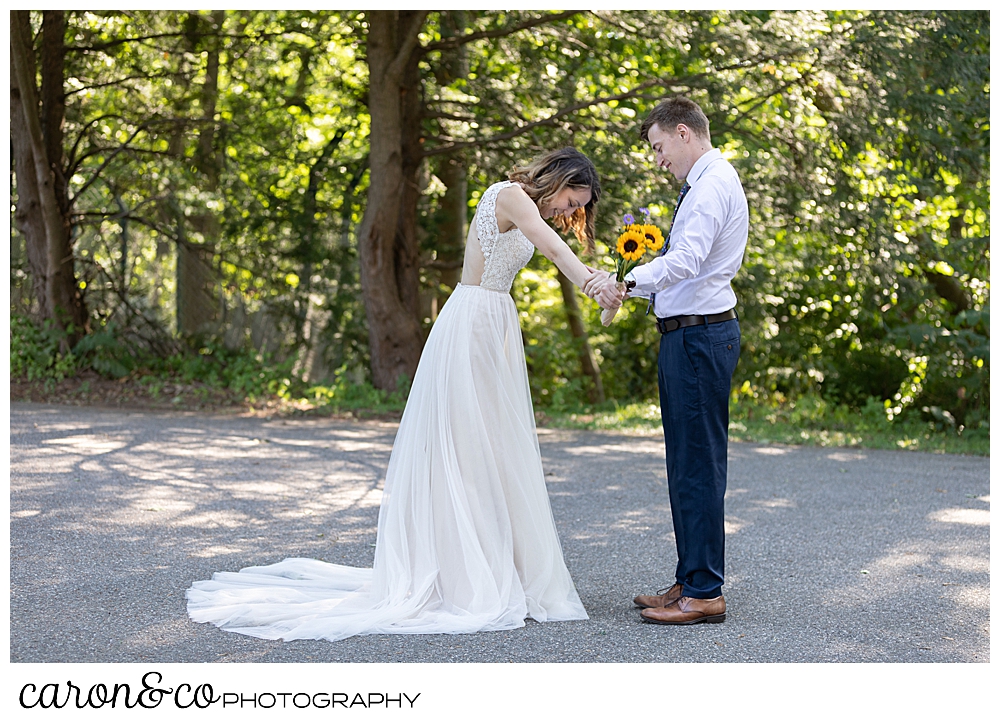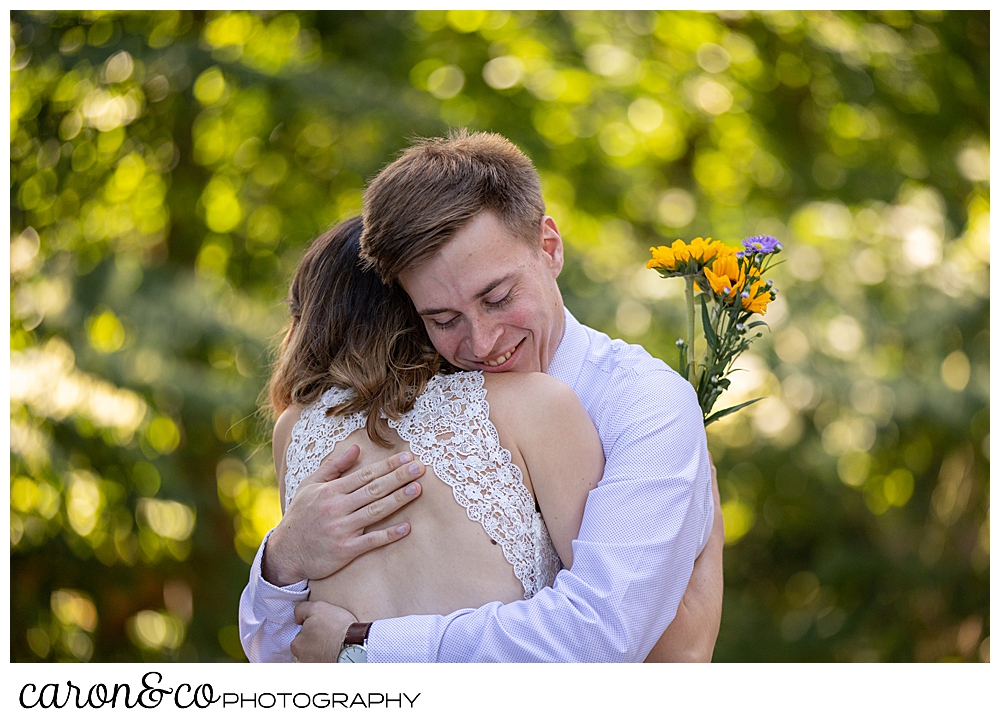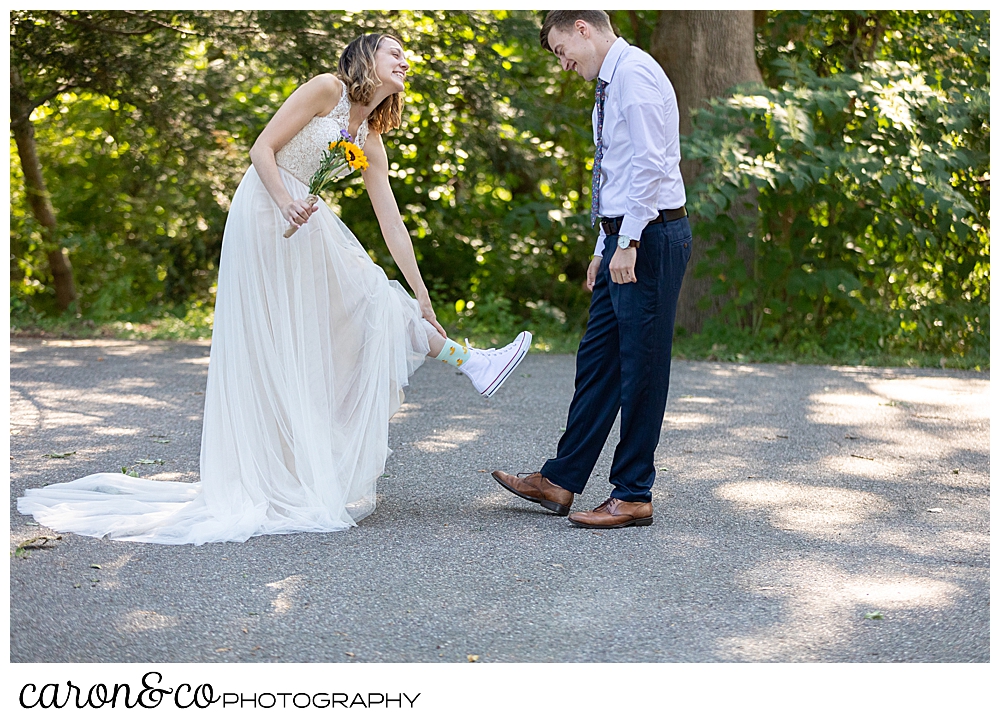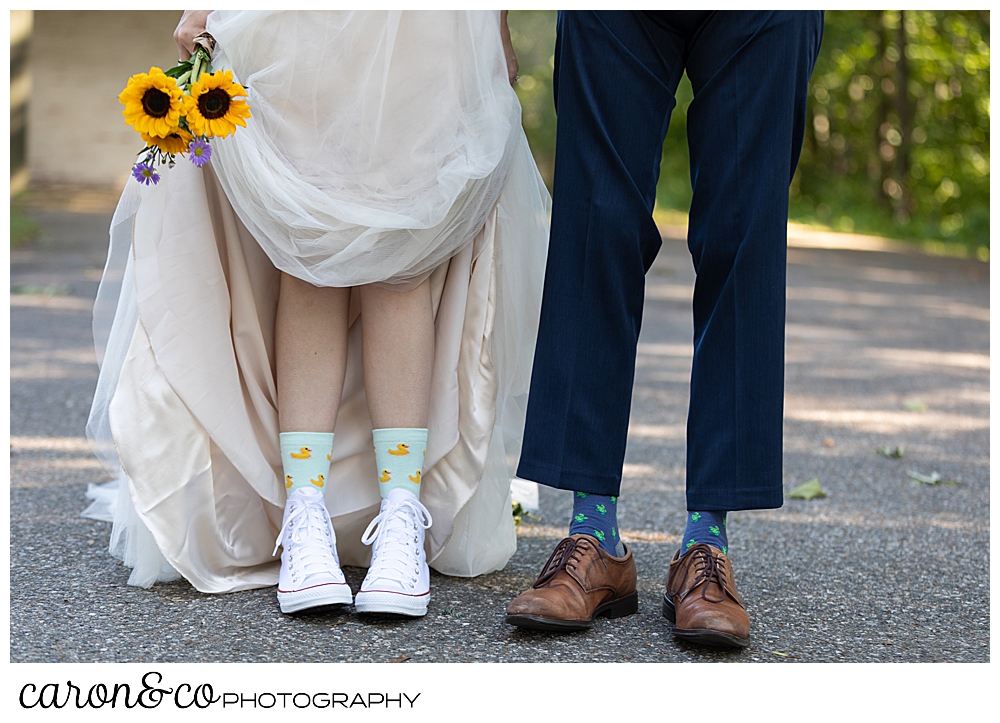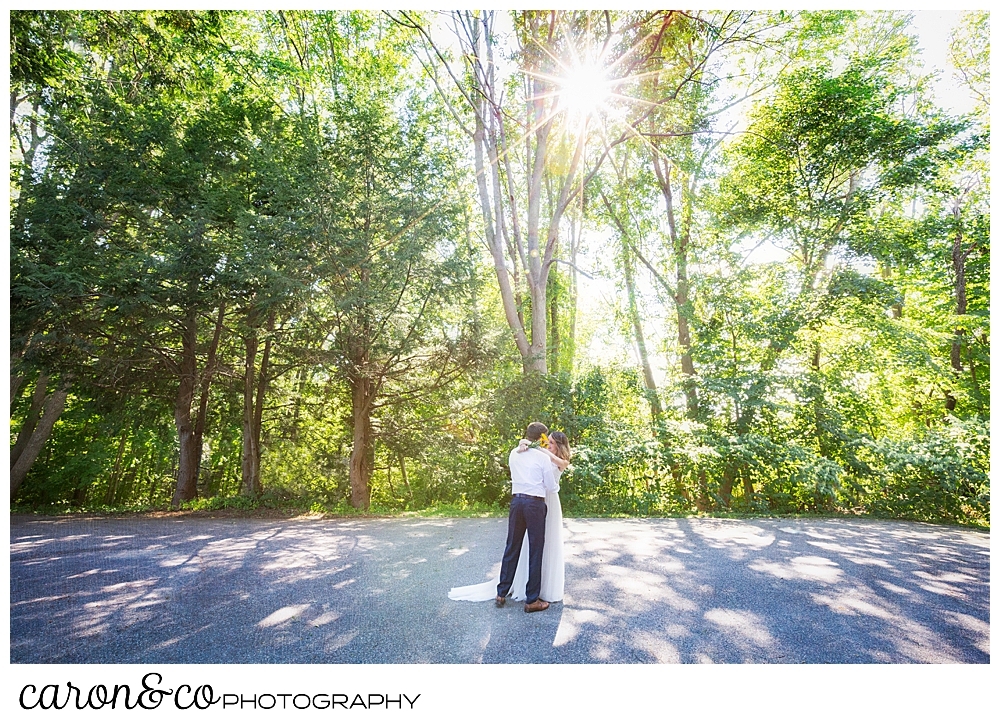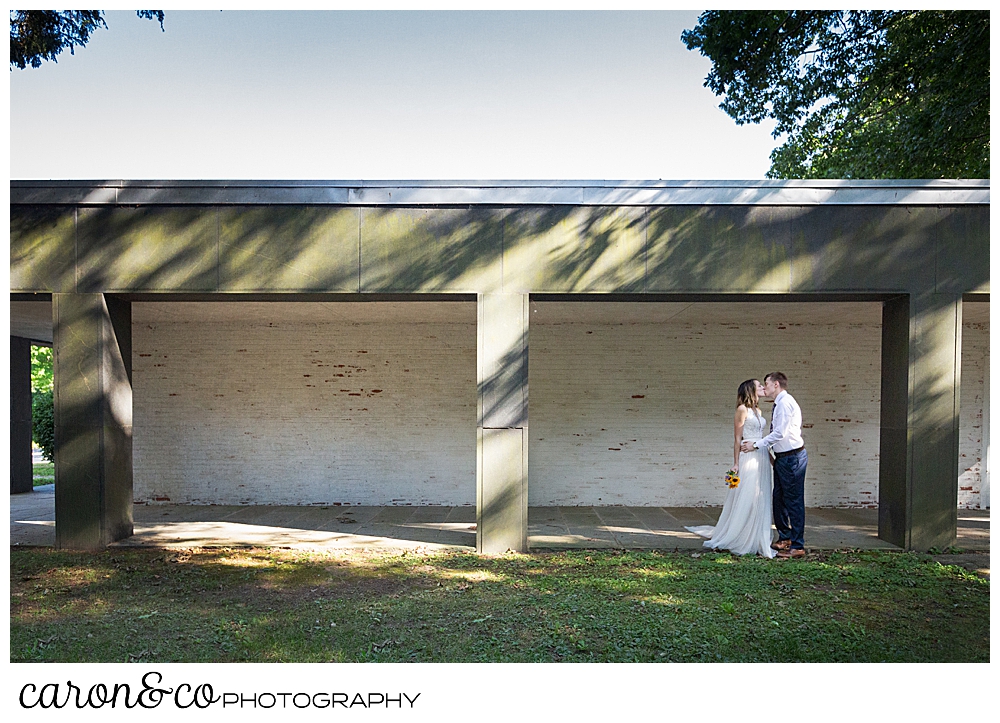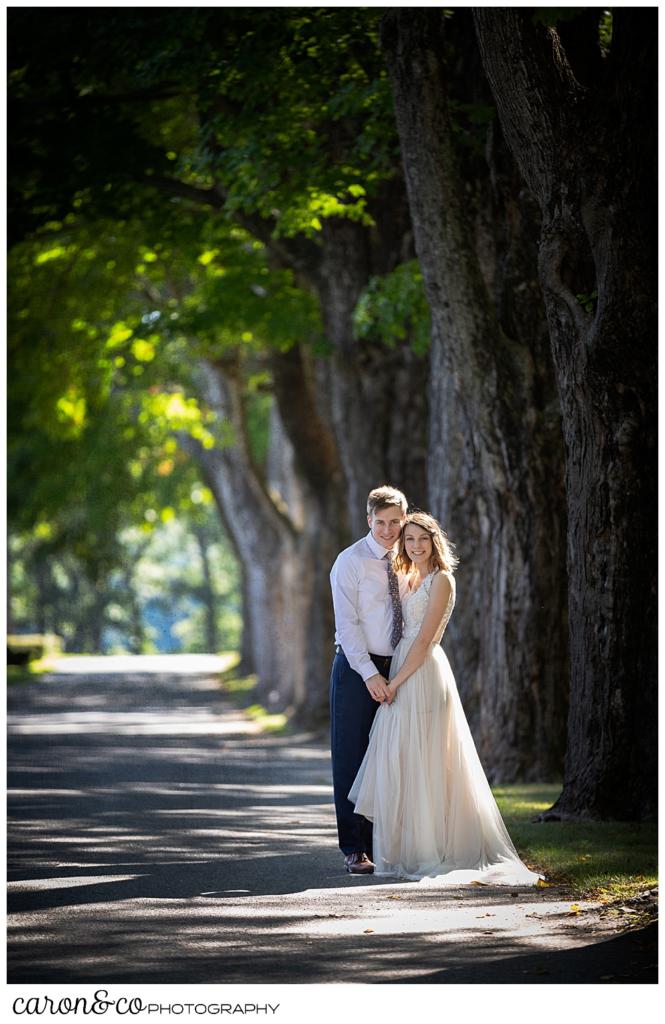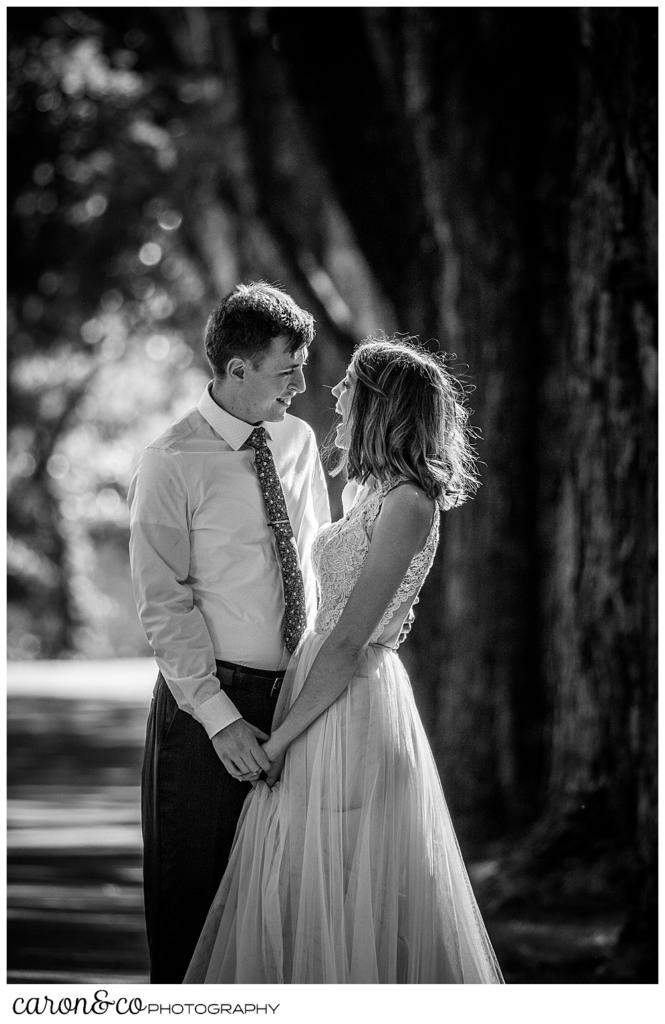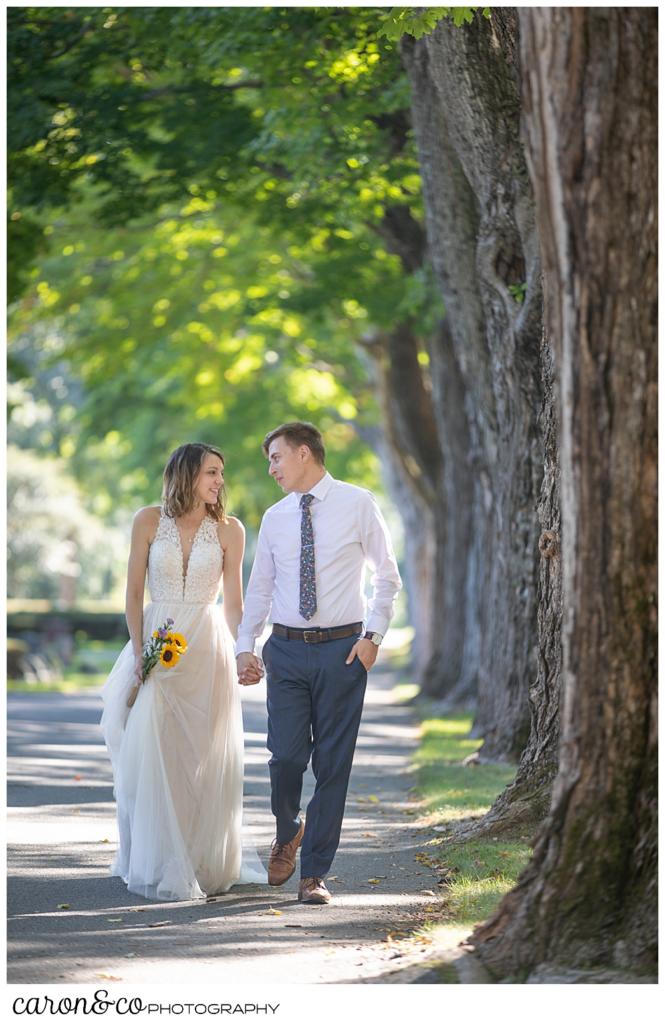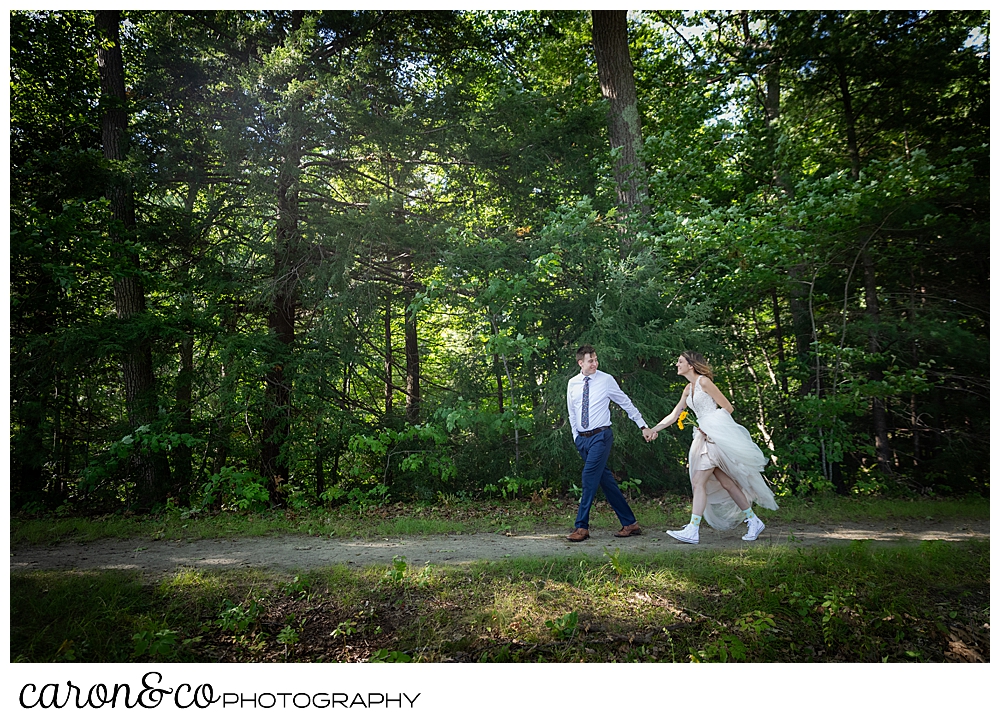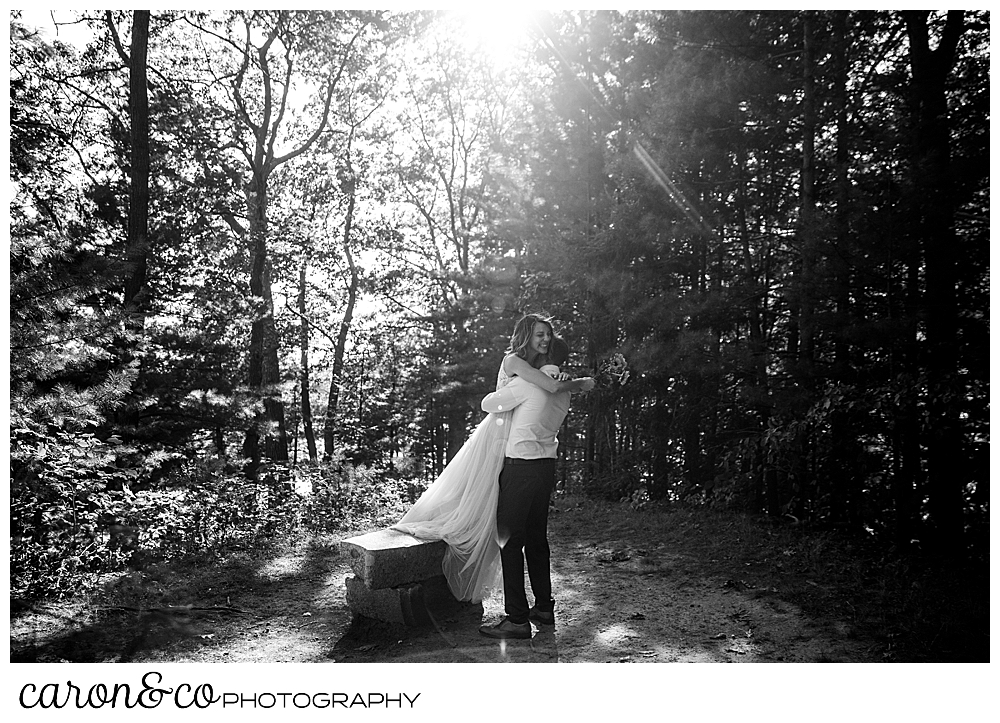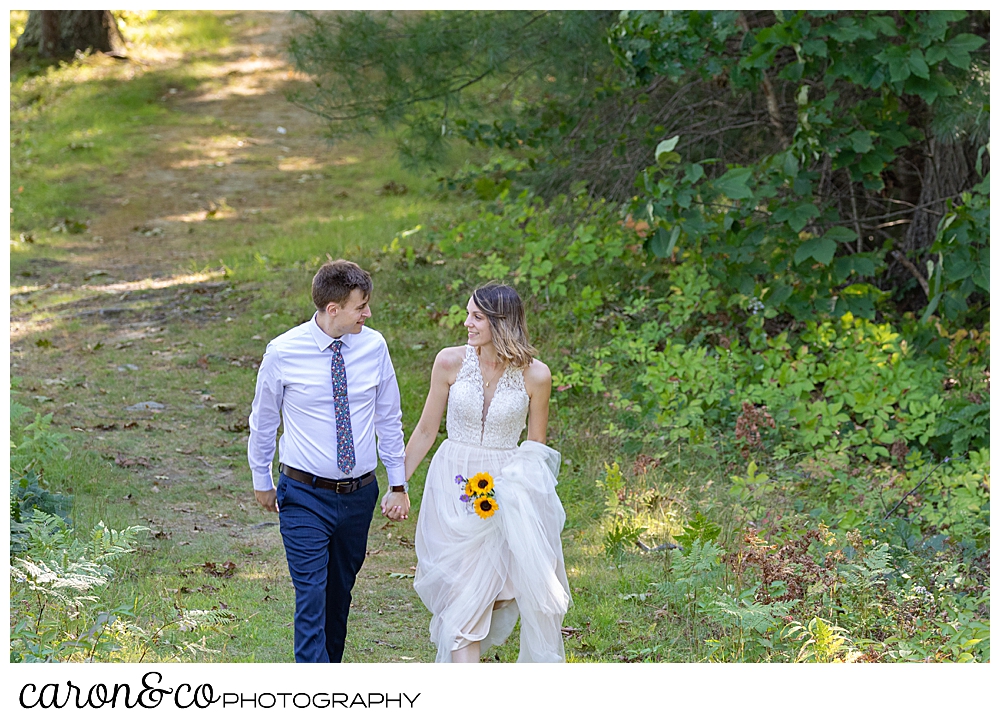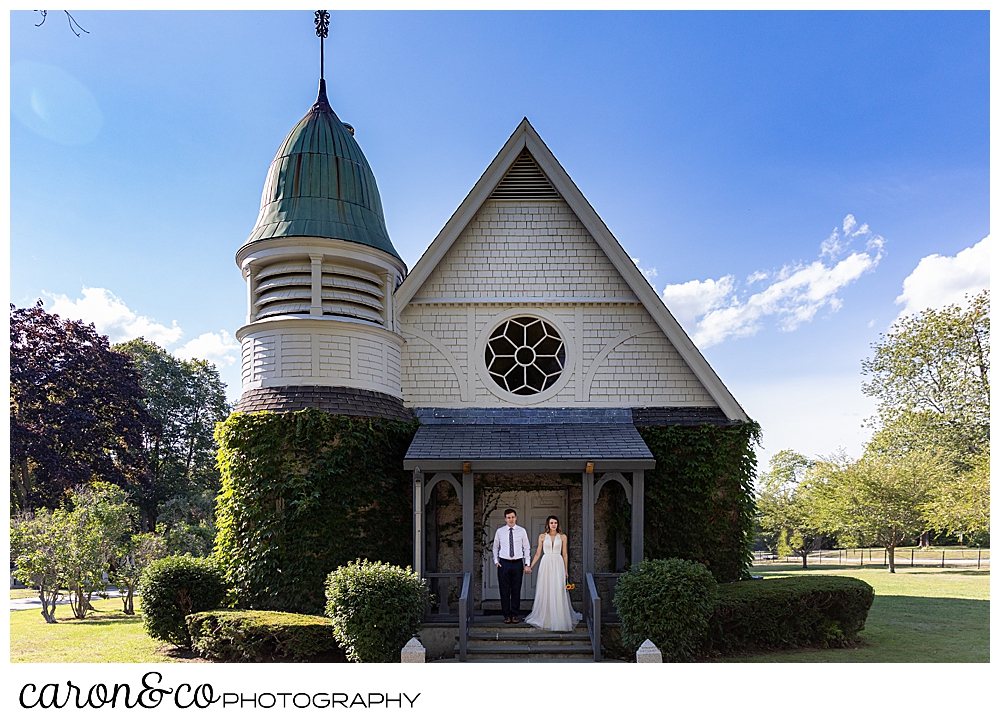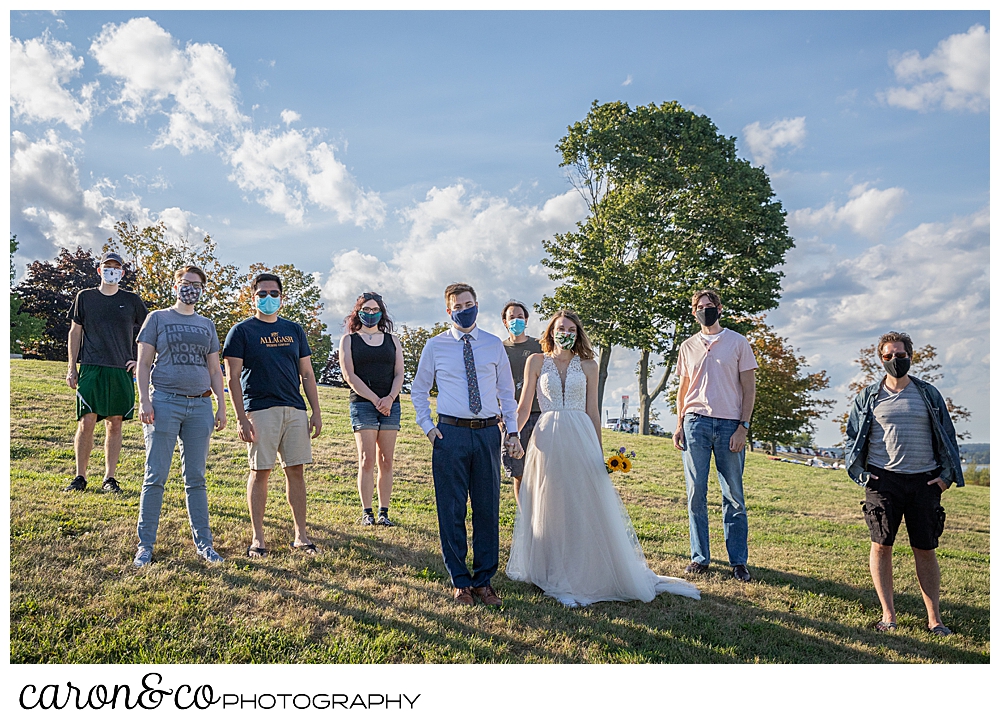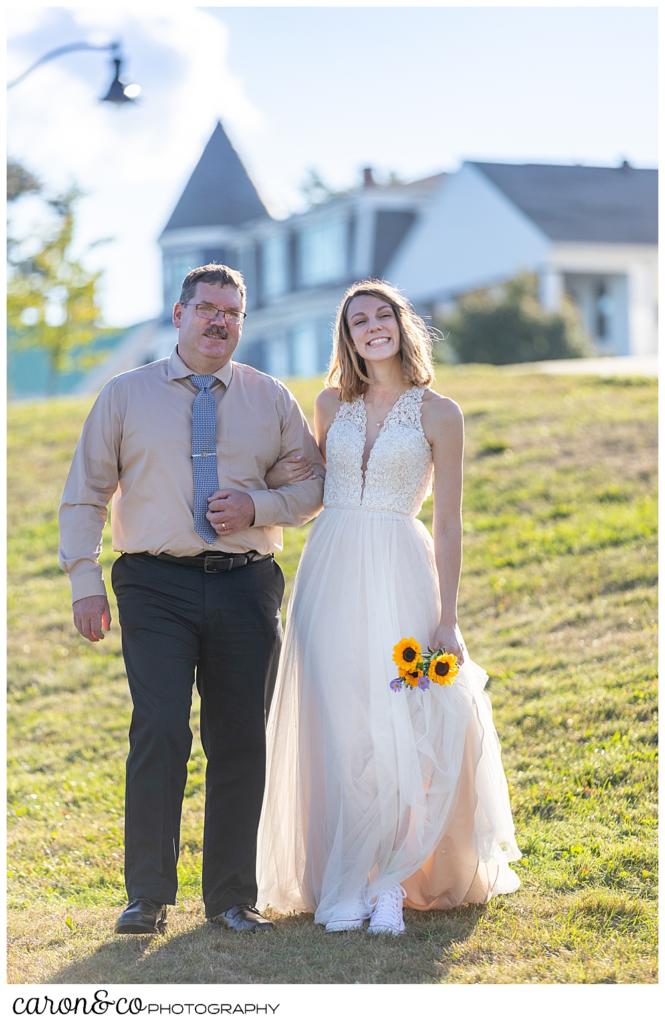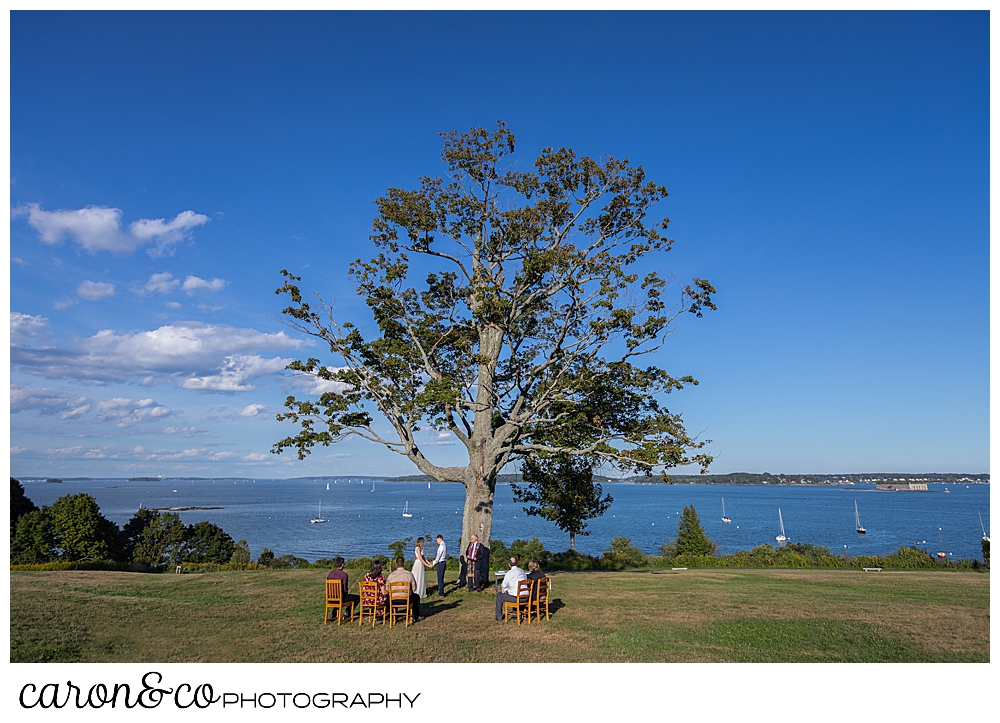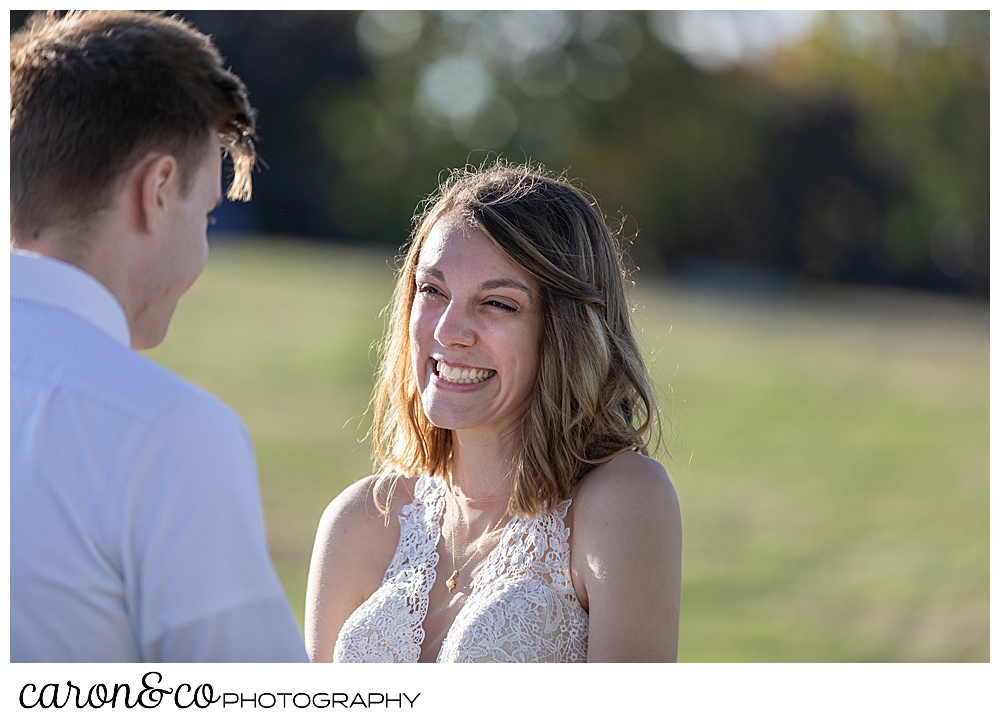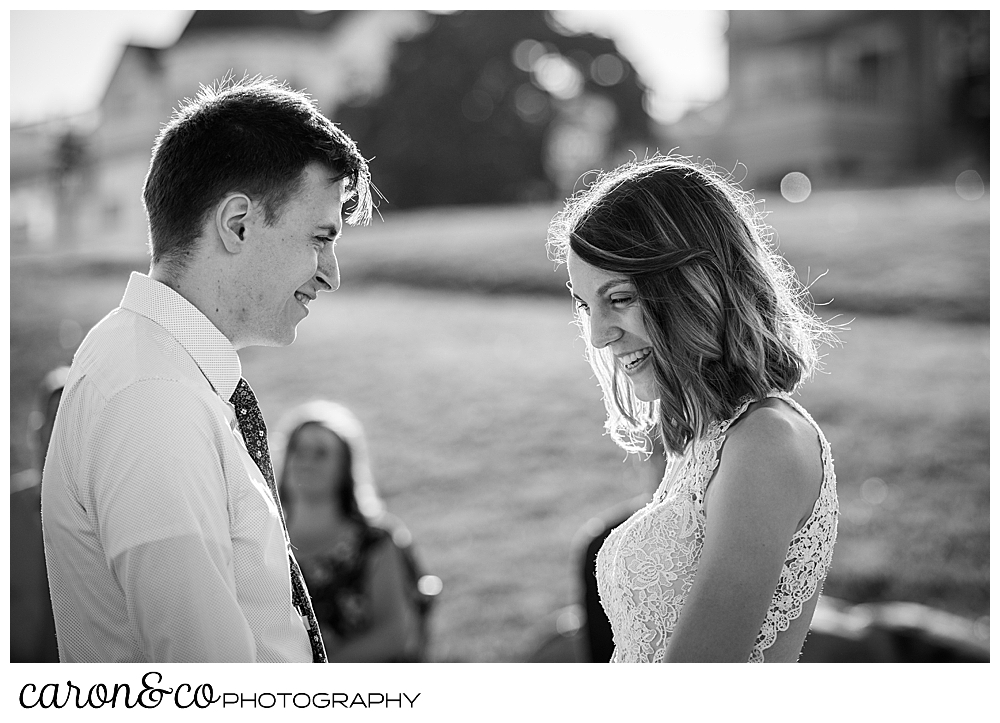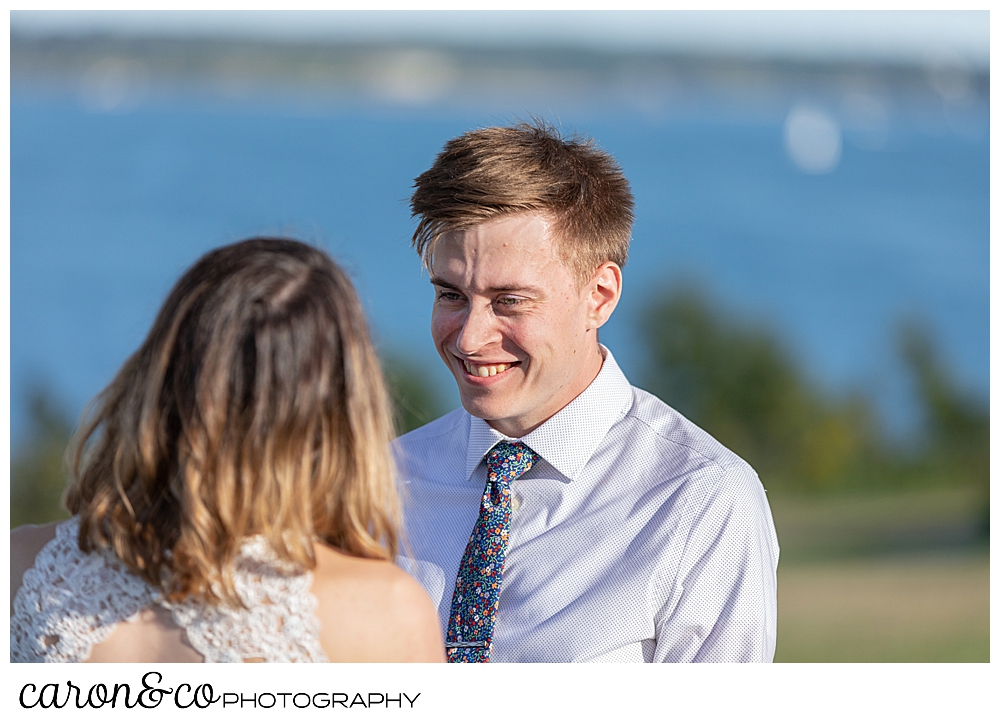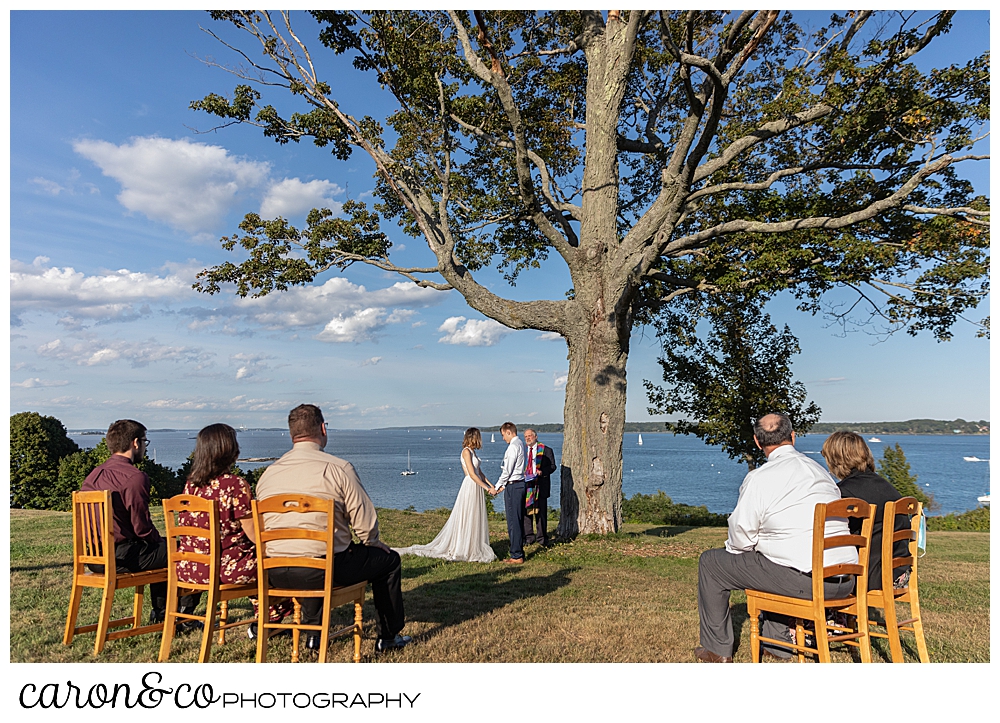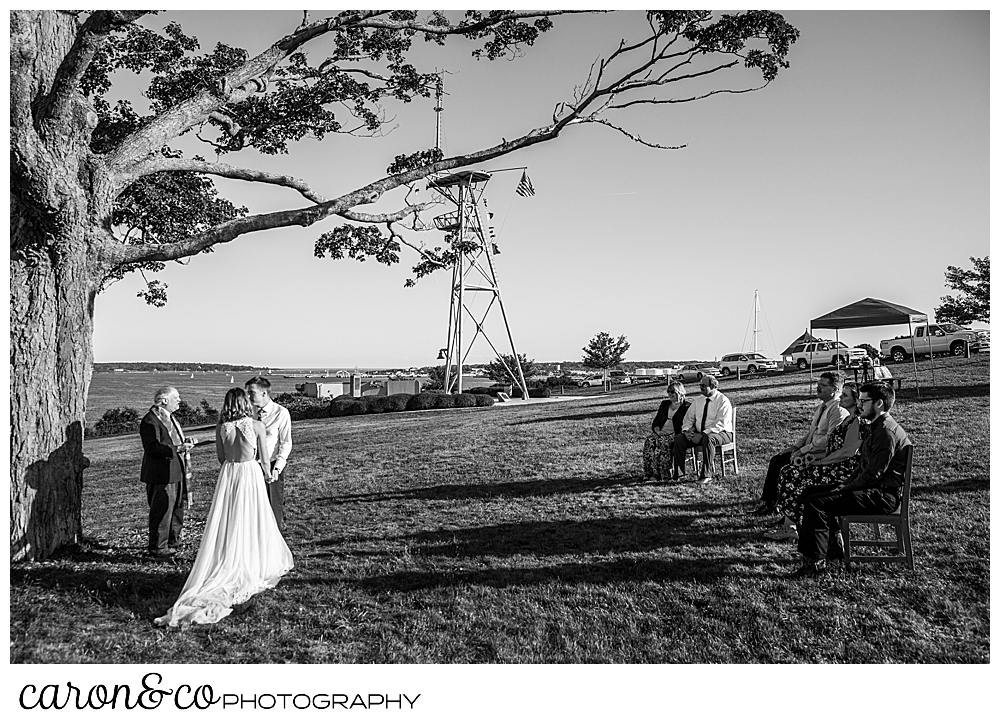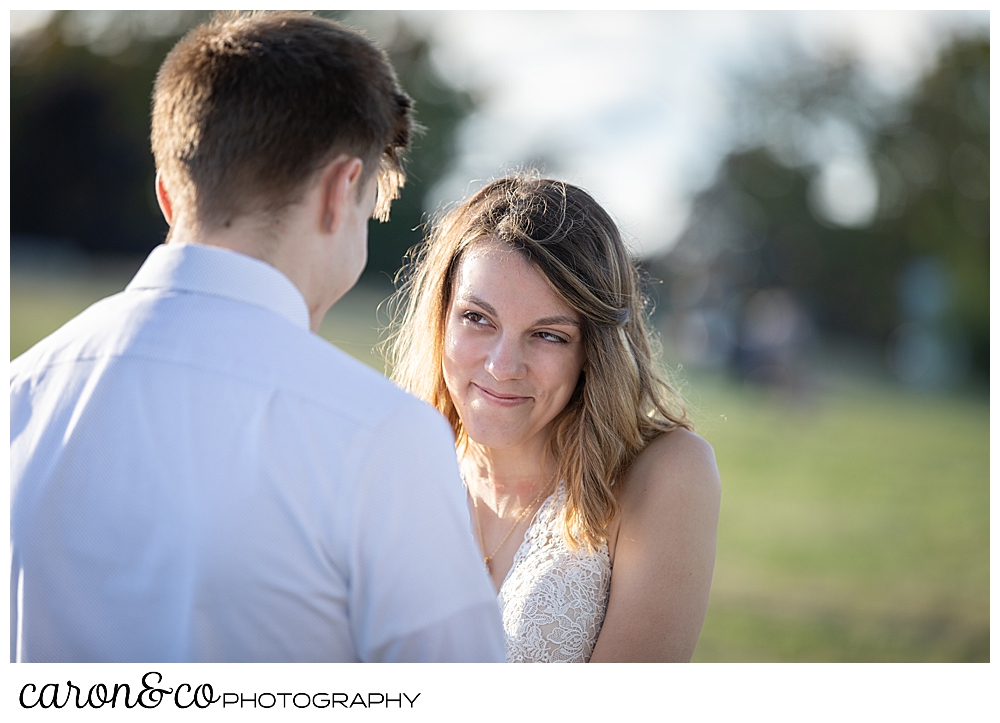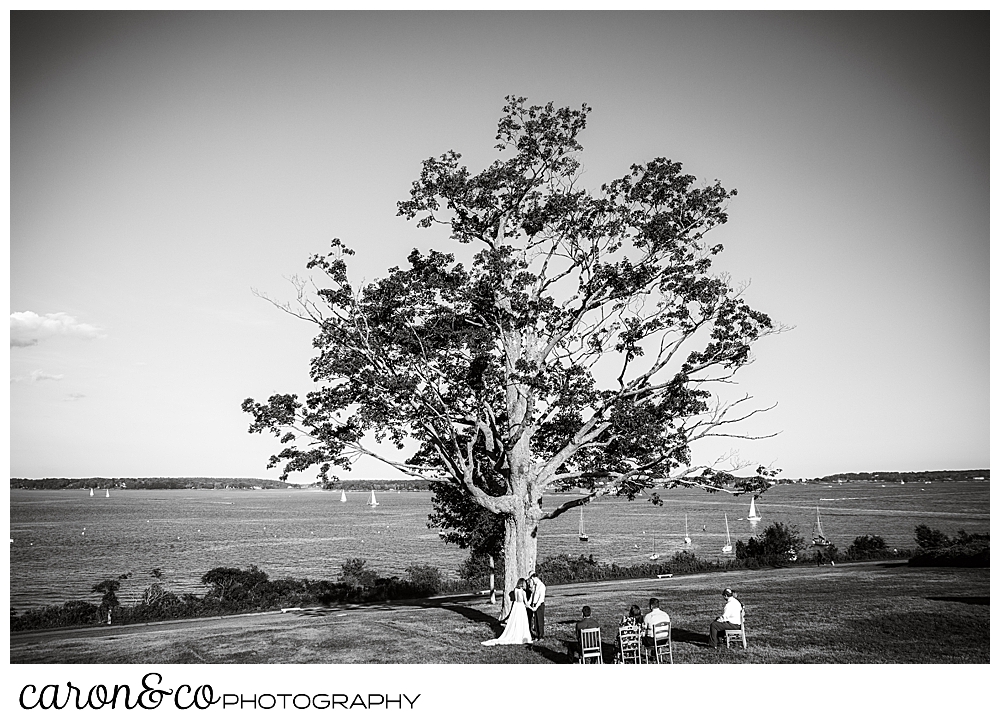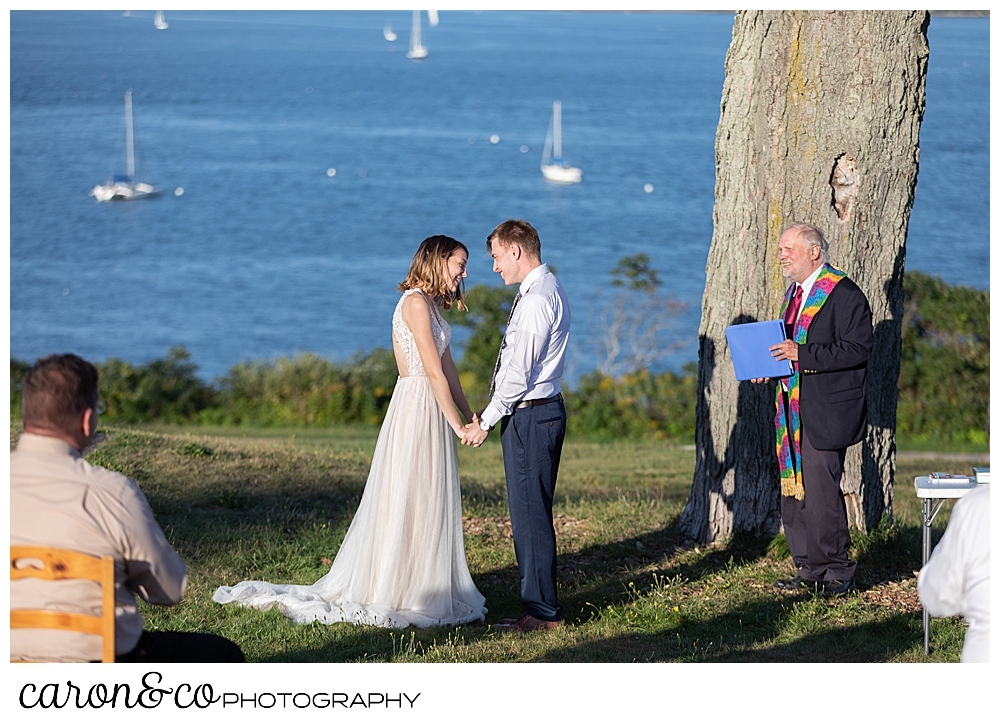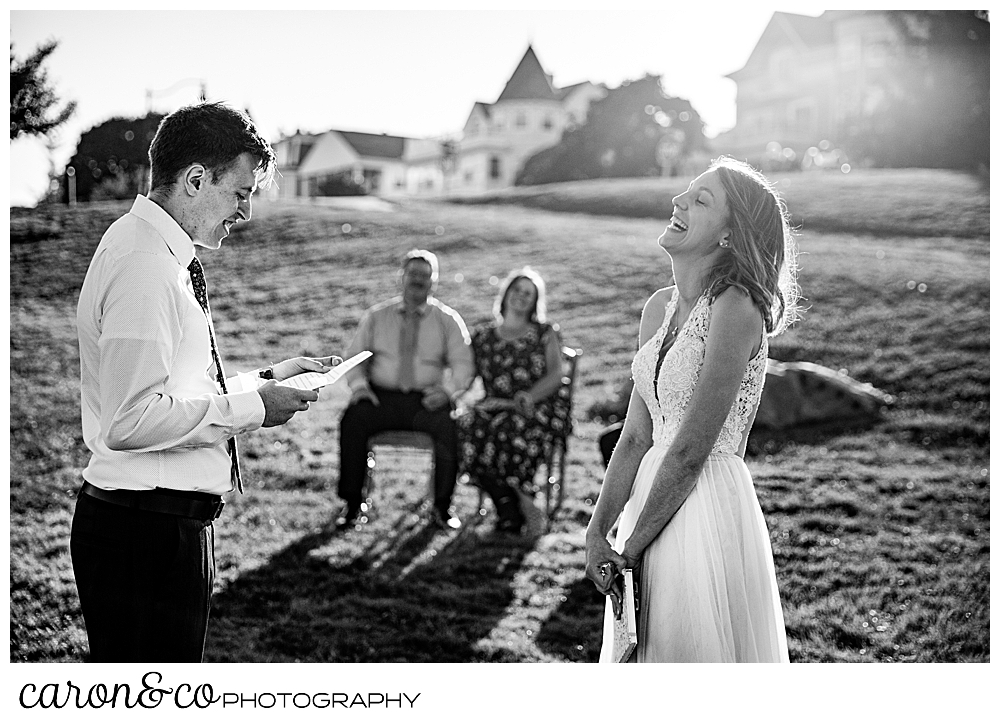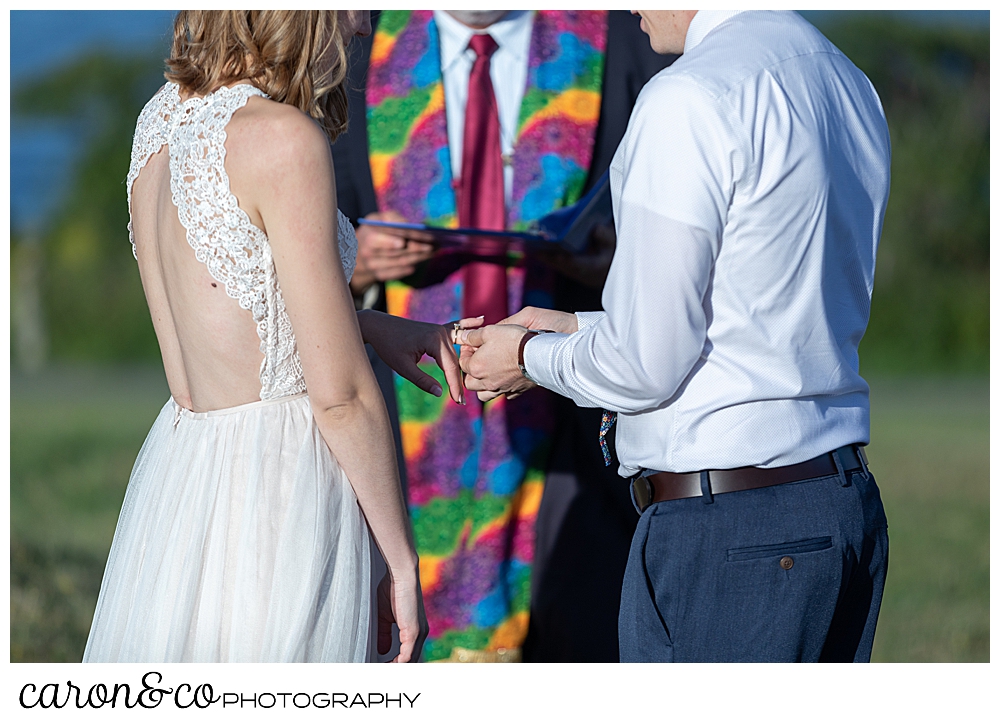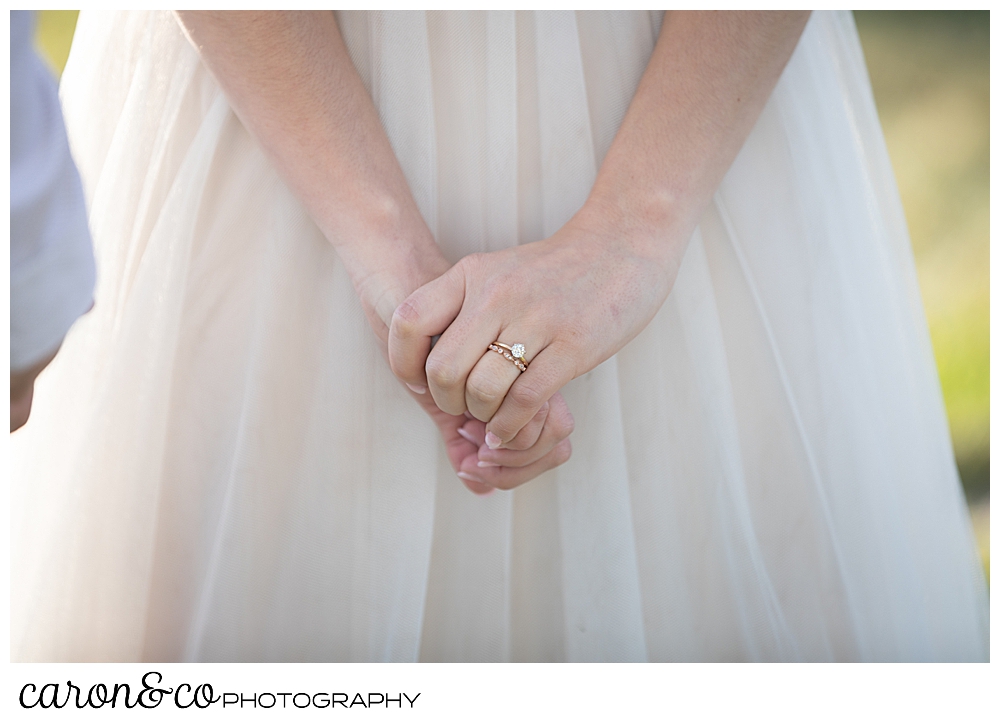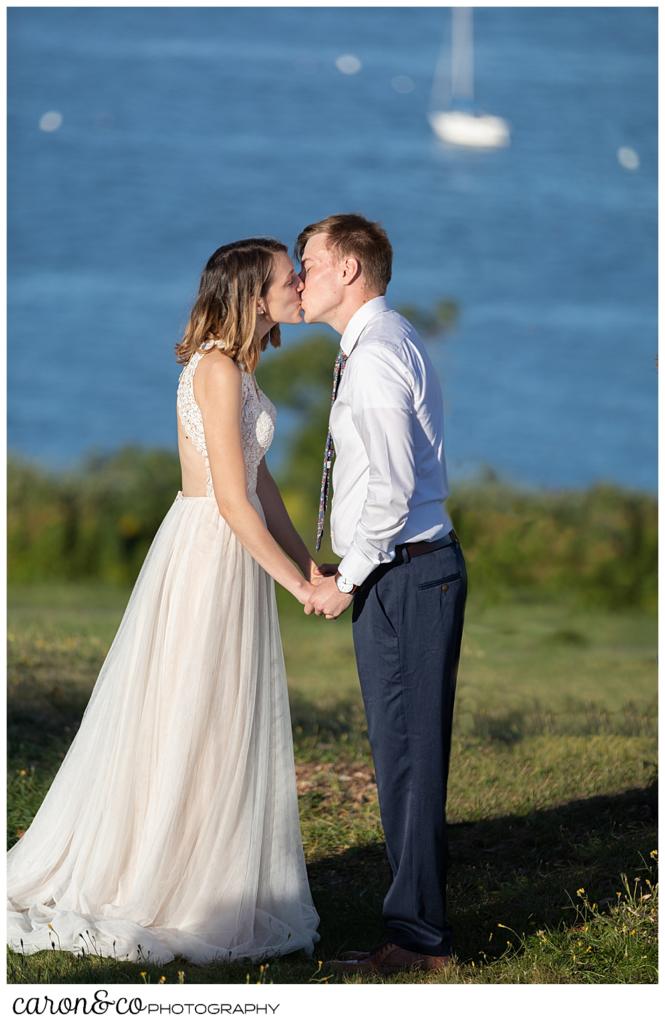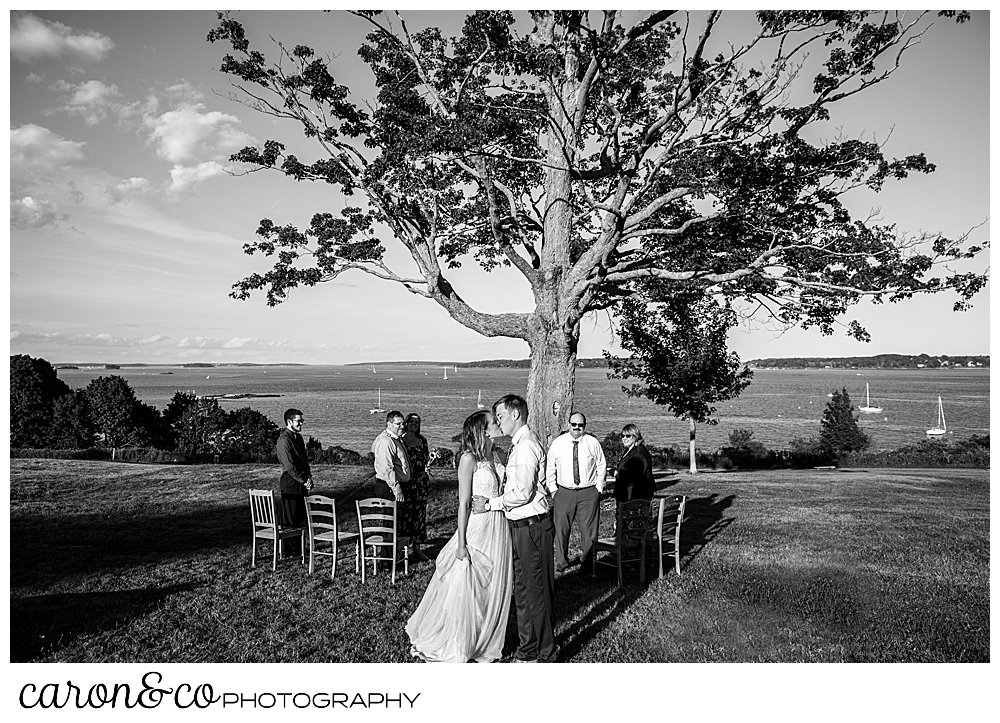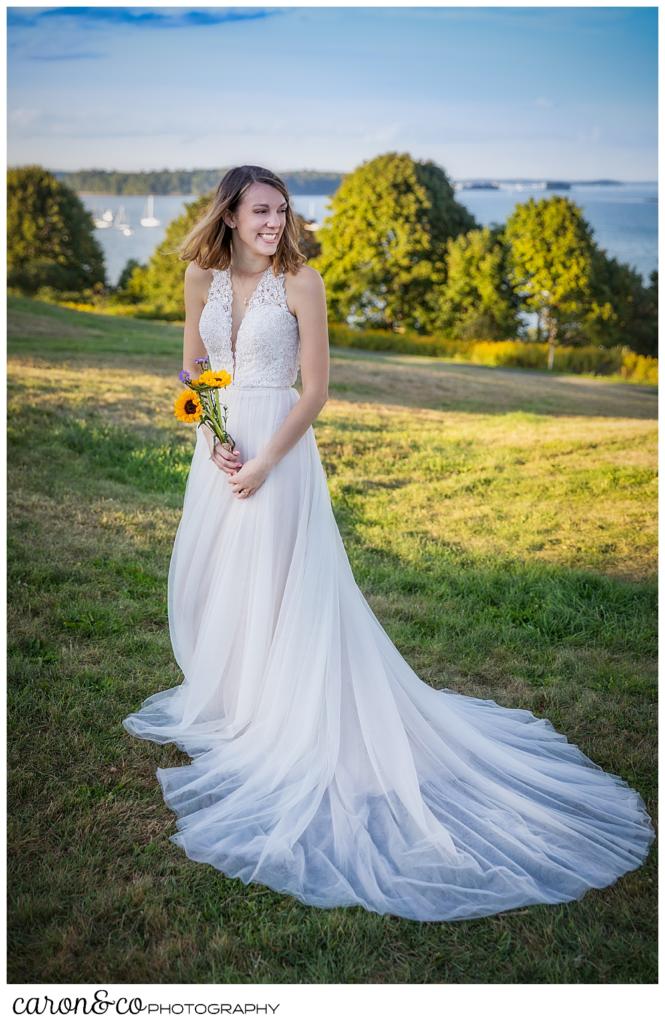 Photography: caron&co photography, photographs by Russell Caron and Liz Caron
Officiant: Reverend Larry Brickber-Wood
Wedding Gown: Blush Bridal & Formal – Portland
Portland Maine elopement photographers, Russell and Liz Caron, are formerly Russell Caron Wedding Photography. We're a husband and wife wedding photography team, and would love to be part of your special day. Whether you're having a small and intimate gathering like the sweet Portland Maine elopement pictured above, or are going all out and having a huge bash, we'd love to capture every moment of your wedding day! Photographing weddings all over Maine and New England, this dynamic duo specializes in producing natural poses and timeless art for your big day. For more information, please contact us right away!