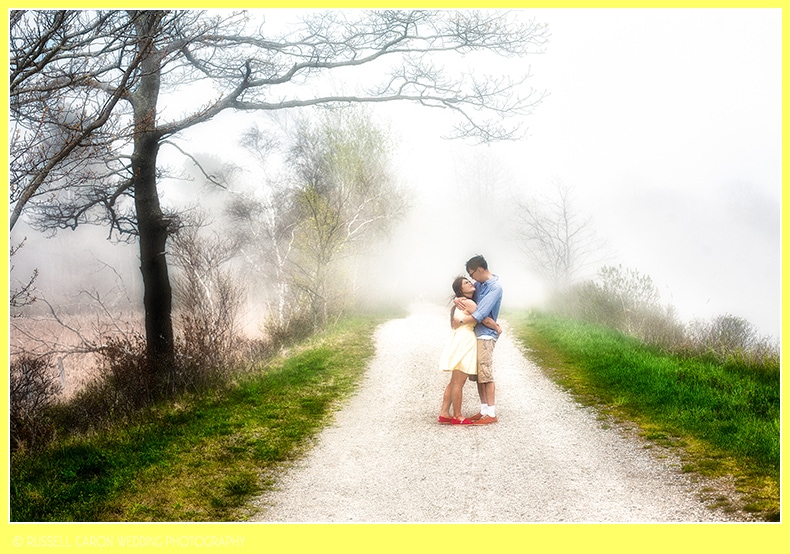 Scarborough Maine Engagements
Steve and May traveled to Maine (it was May's first time in Maine) for a photo shoot.  Based on images they showed us that they loved the look and feel of, we found the right location and had a great time with them.  Then, we were blessed with a rolling bank of fog coming to some parts of our location… the photos speak for the feel and mood we captured of this very cute and sweet couple.

Getting married? Let Russell Caron Wedding Photography join your wedding and help in creating the perfect memories of your big day.  For more information, please contact us right away!