Real Maine Wedding of the Year 2013 Winner, Selects Jewelry
Real Maine Wedding of the Year 2013 winner, Tiffany Vasquez, was at Day's Jewelers in South Portland, Maine, to select jewelry for her upcoming wedding. With her entourage in tow, and the help of Erin Corey of Day's, Tiffany selected various necklace styles. The way the contest is run, the styles will be voted on by the public. The winning style will be the one that Tiffany wears for her real Maine wedding scheduled for October.  Maine wedding photographer, Russell Caron and assistant Liz Harris, were on hand to document the process and capture the fun.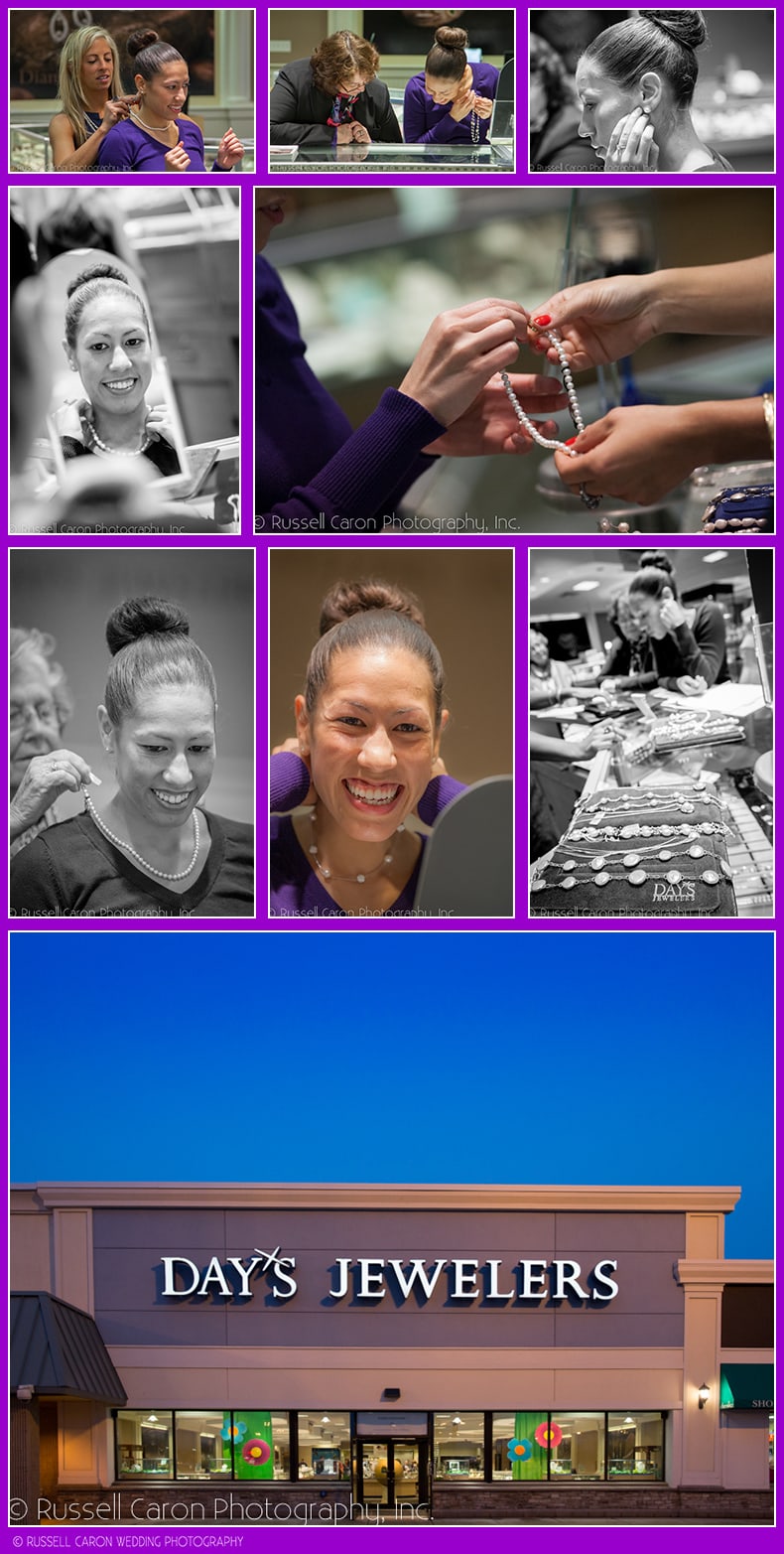 We love comments and shares! If you enjoyed this post about Real Maine Wedding of the Year 2013 winner, Tiffany, choosing her jewelry for her Real Maine wedding, please feel free to comment or share. Thank you!!
Real Maine wedding photographers, Russell and Liz Caron of Russell Caron Wedding Photography, put the fun into wedding photography for Maine wedding couples. Feel the love as this dynamic pair effortlessly capture each of your cherished moments, producing natural poses and unparalleled art for your wedding day. Russell Caron Wedding Photography will photograph weddings at any destination you can think of! For more information, please contact us right away!