Portland Maine Wedding | Portland Maine Wedding Photographers
Laura and Paul had the perfect spring wedding. A beautiful April day, wonderful family and friends, a gorgeous dress, amazing florals, a handsome groom, and a breathtaking bride. There was nothing we didn't love about this beautiful Portland Maine wedding. It was like a breath of fresh air and a fairytale blended together. We couldn't have asked for a sweeter beginning to our Maine wedding season.
Family played a large role in this lovely wedding. Laura and Paul both have large extended families, which makes for a warm and wonderful wedding celebration. Laura's stunning wedding dress came from Paul's side of the family. This extraordinary dress was worn for the first time 64 years ago. Laura was the third lucky bride to wear this dreamy vintage dress. It fit to perfection, with virtually no altering needed. Delicate and incredibly beautiful, it suited Laura to perfection. I think you can probably tell by now, that we're (okay, Liz) obsessed with this dress! One final note, Laura's gorgeous bouquet, created by Lauren Springer of Fiddleheads, was perfection!!
No coastal Maine wedding photography would be complete without a trip to the Old Port and Wharf Street. It was to our advantage as the reception was held at the Mariner's Church, right in the midst of the Old Port. Here are our favorites of this elegant Portland Maine wedding!

The ring bearer relaxes and ponders a bit before it's "go-time"! Above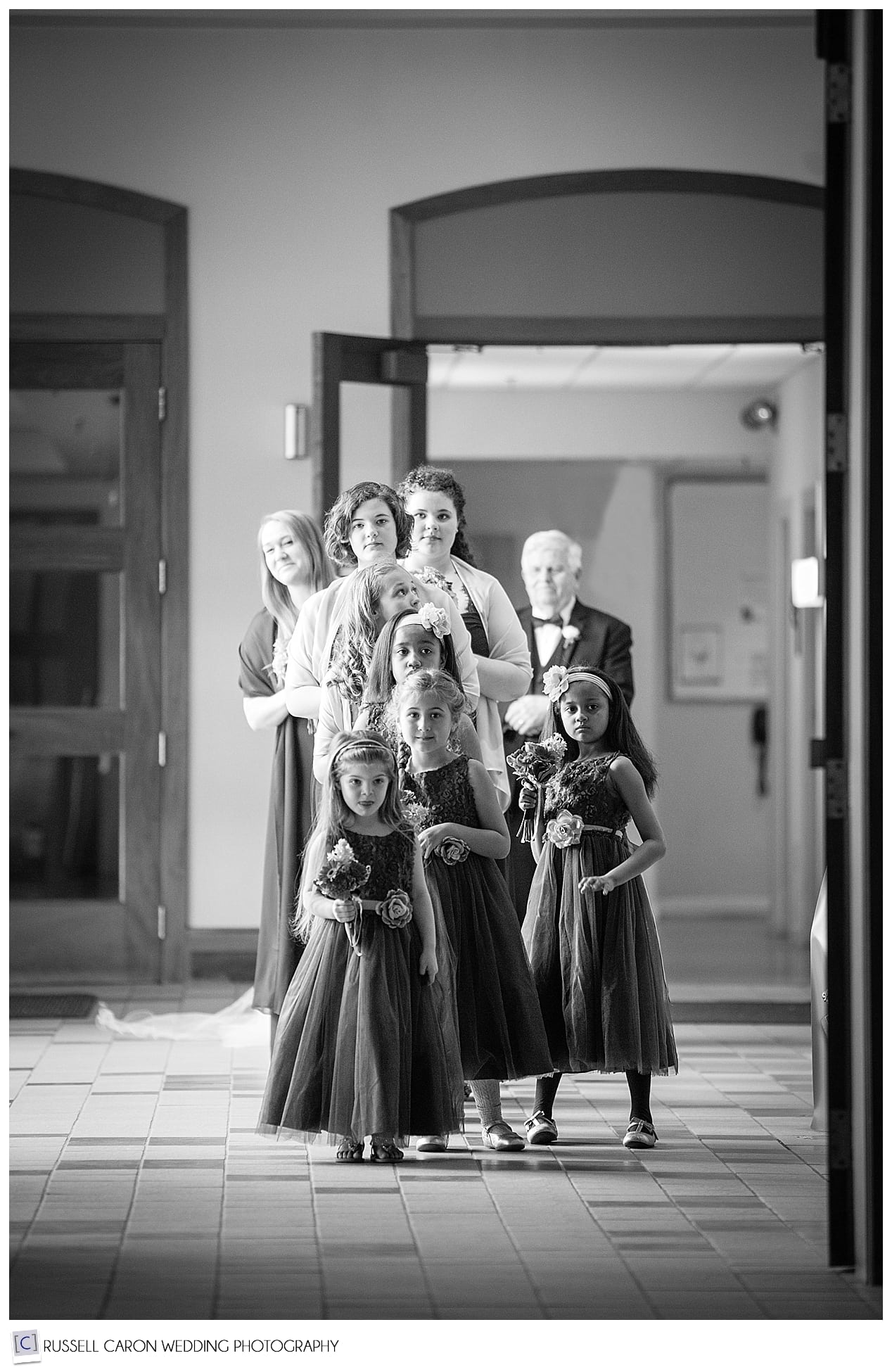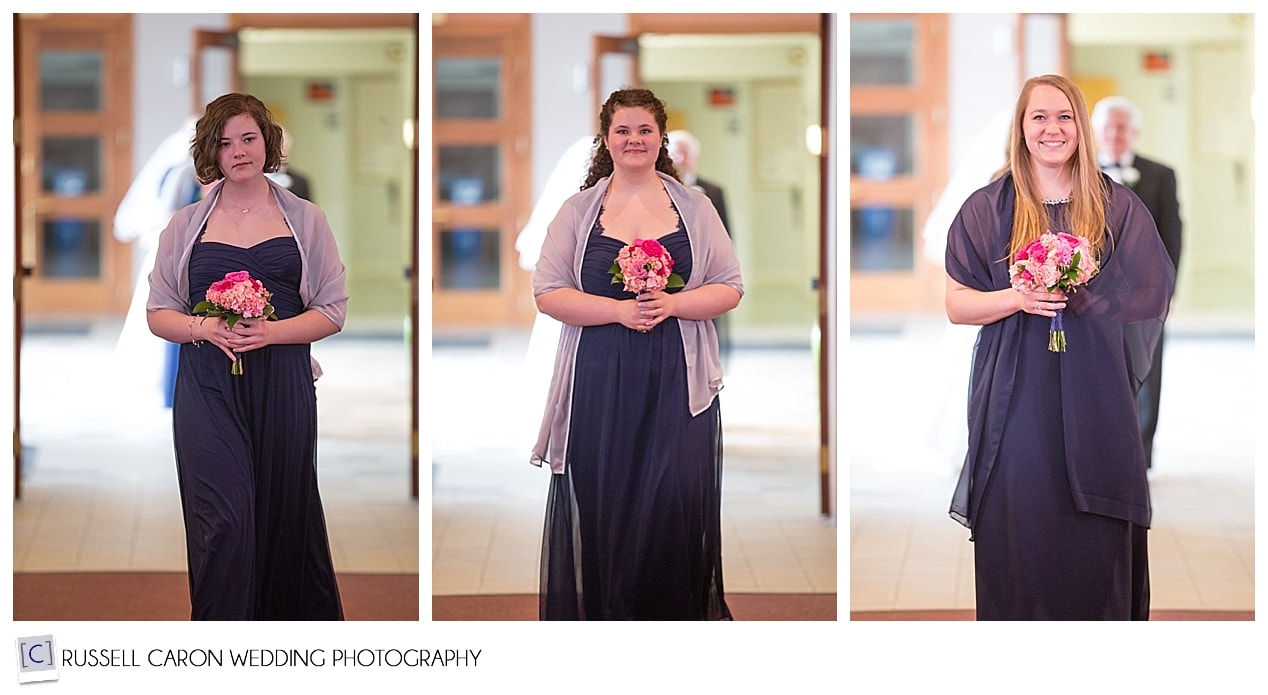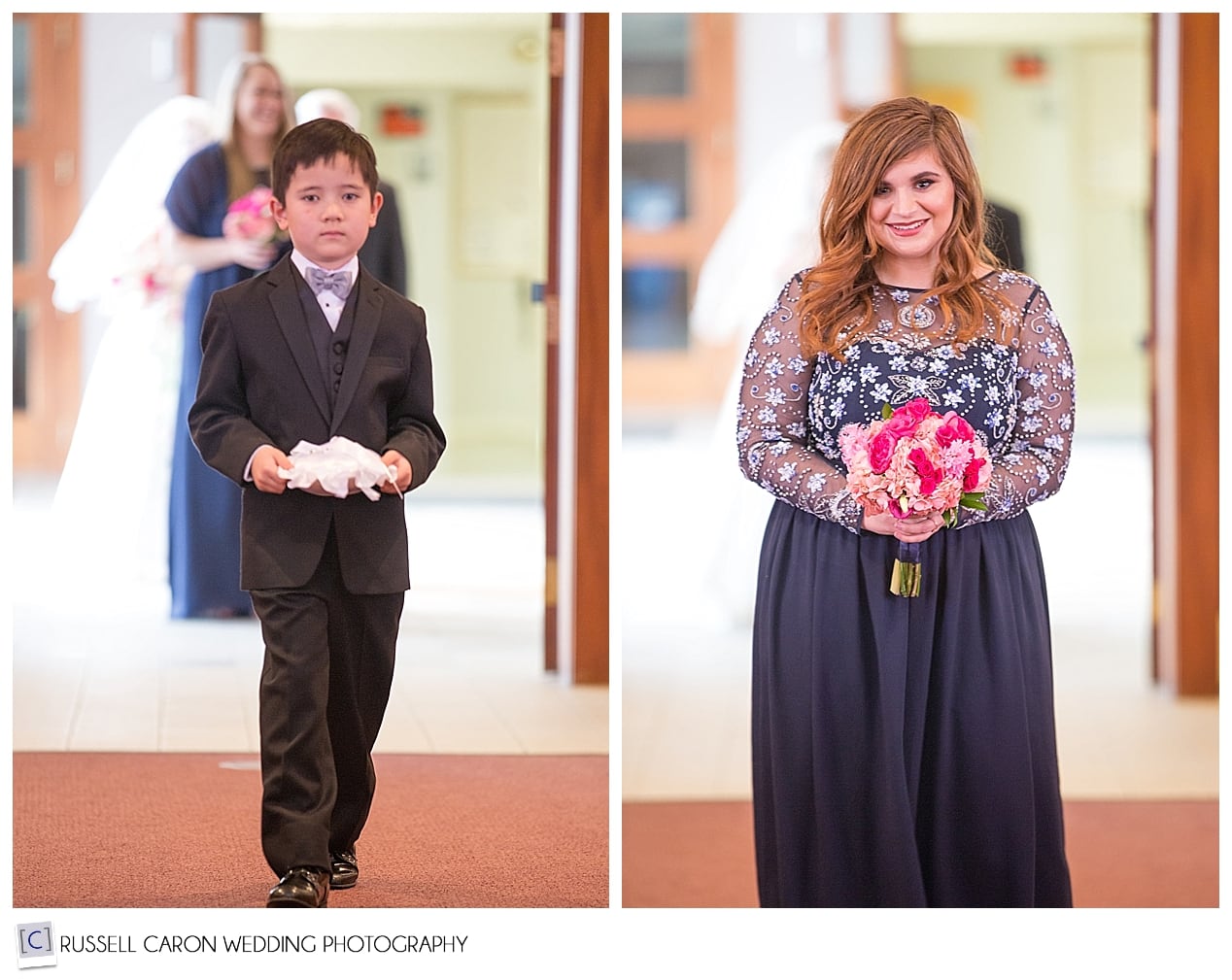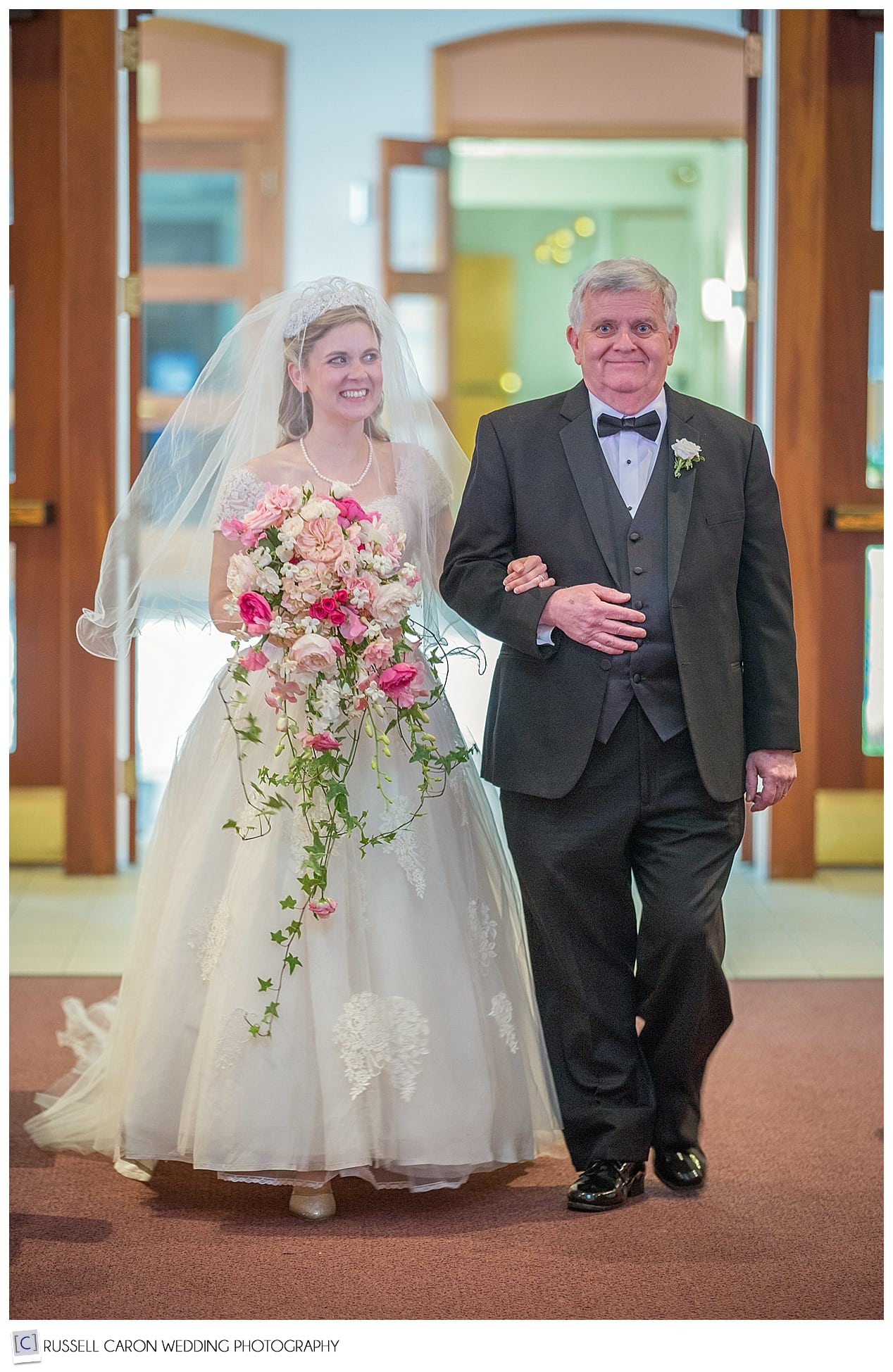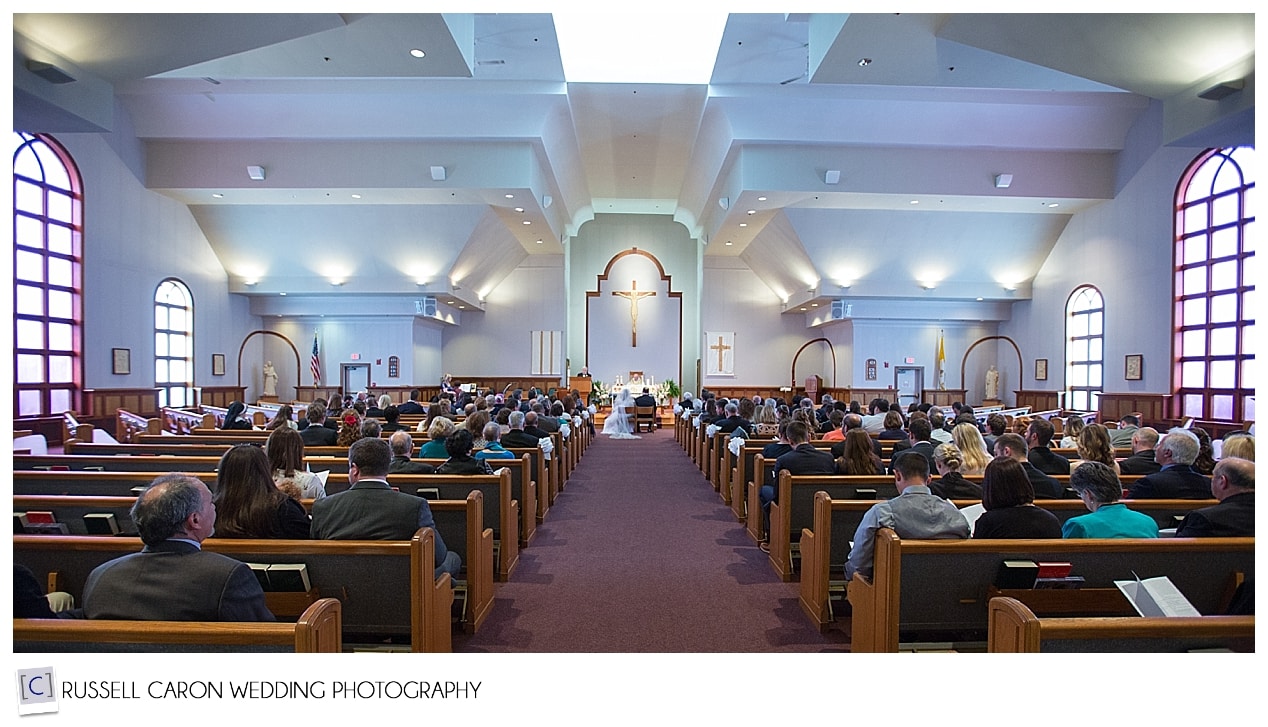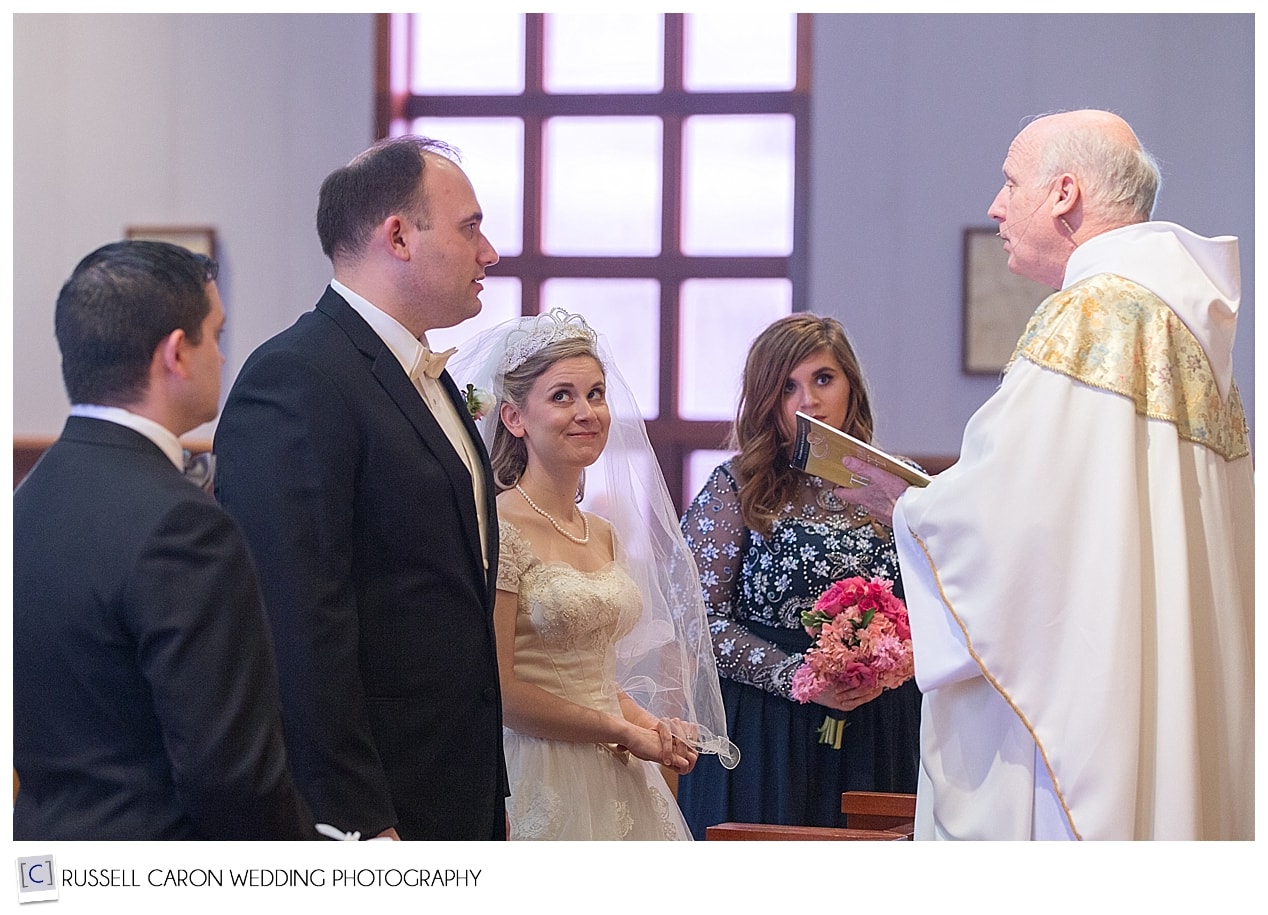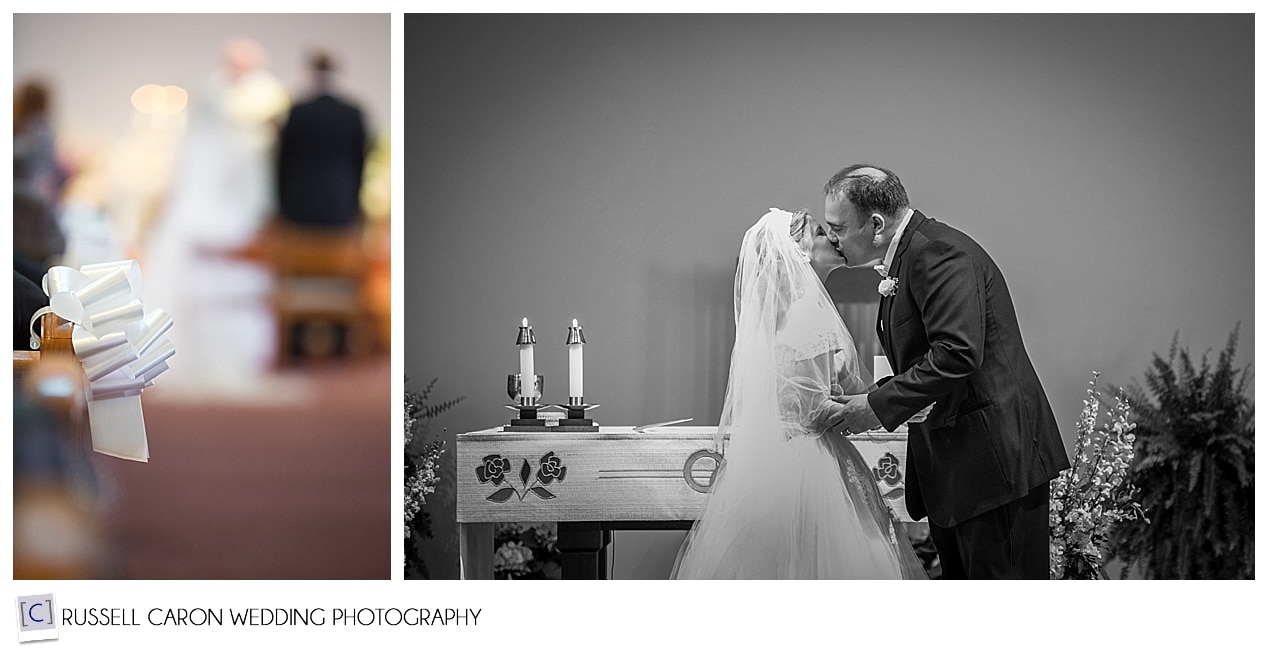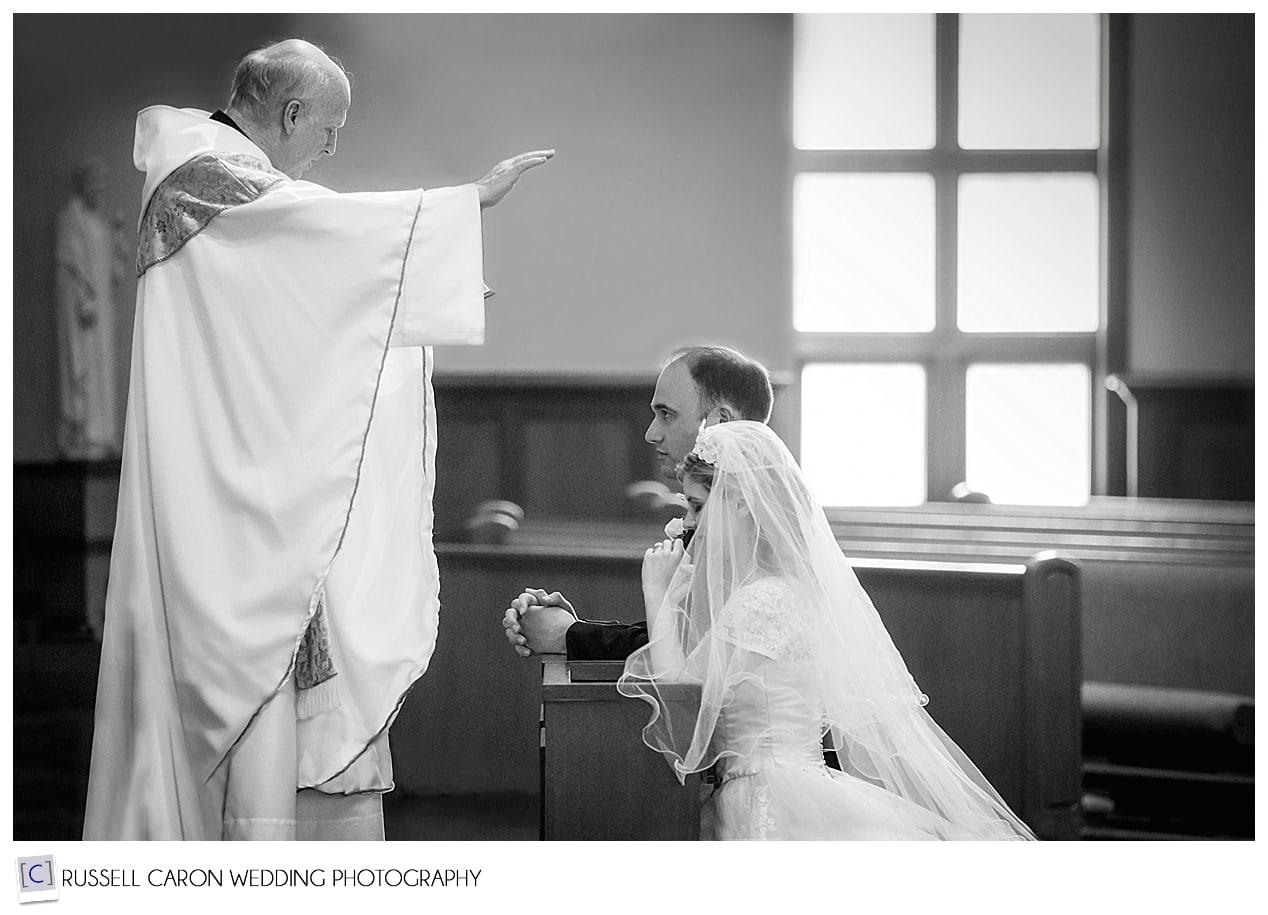 We love the solemnity of this shot, along with the picture-perfect real-life poses of the bride and groom, during the final blessing. Above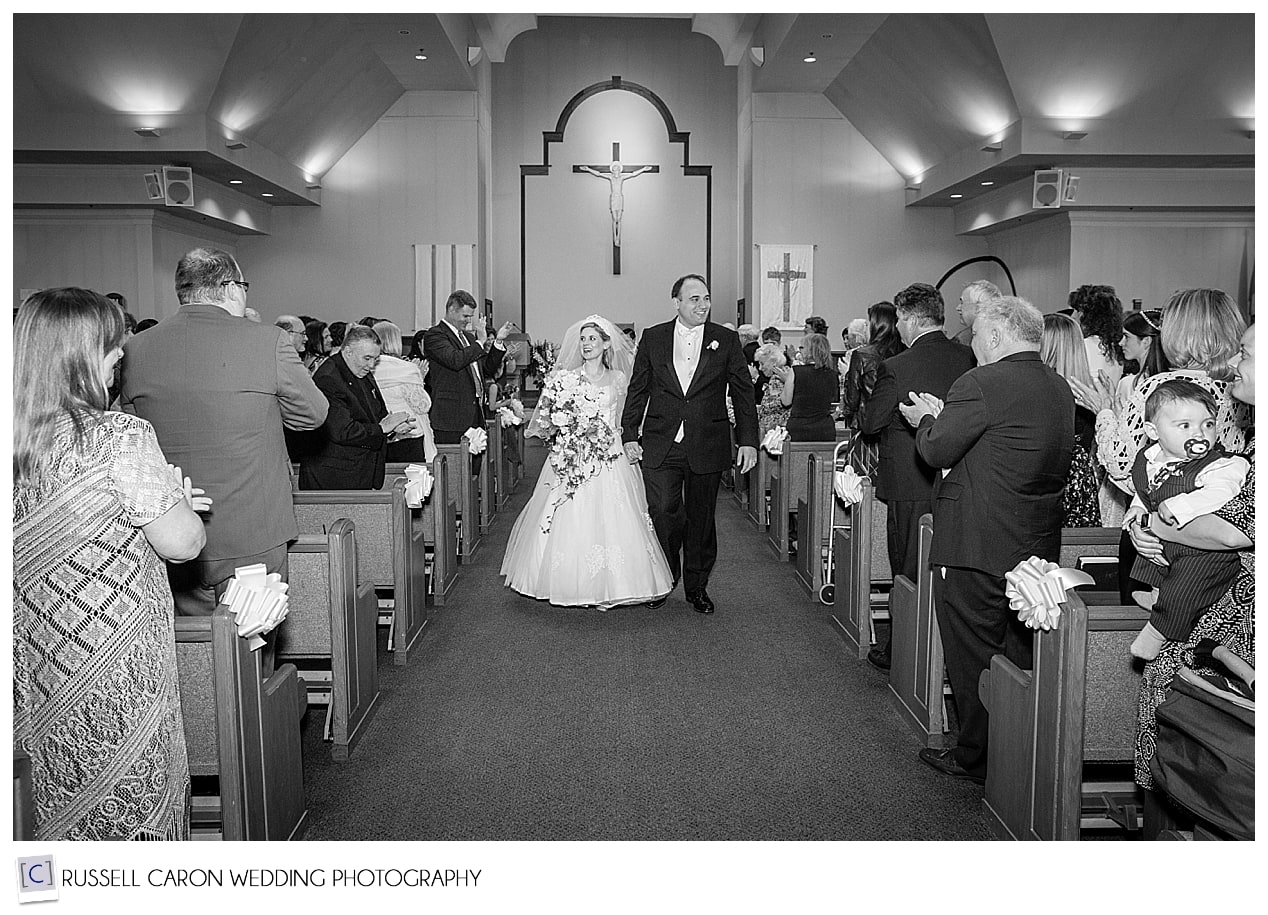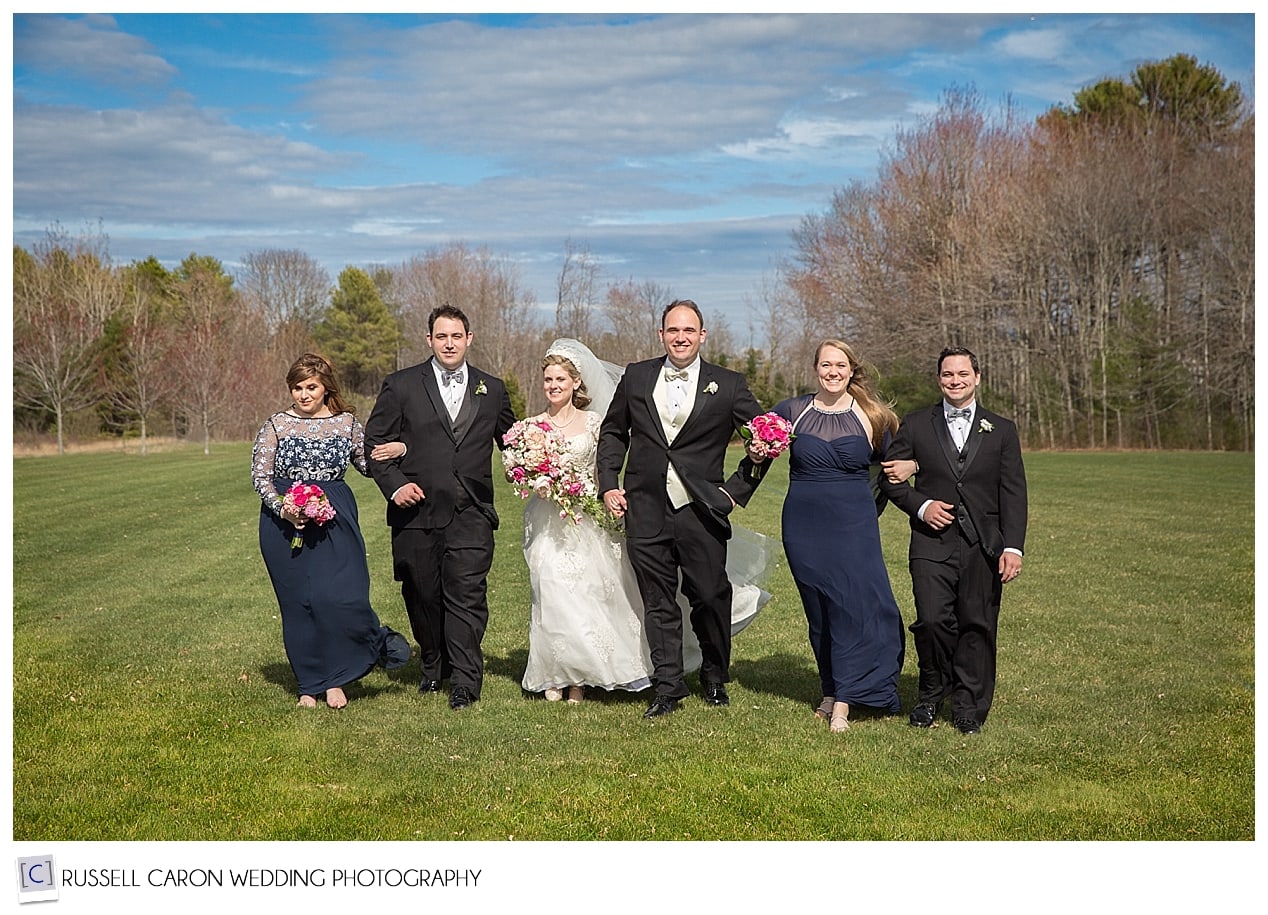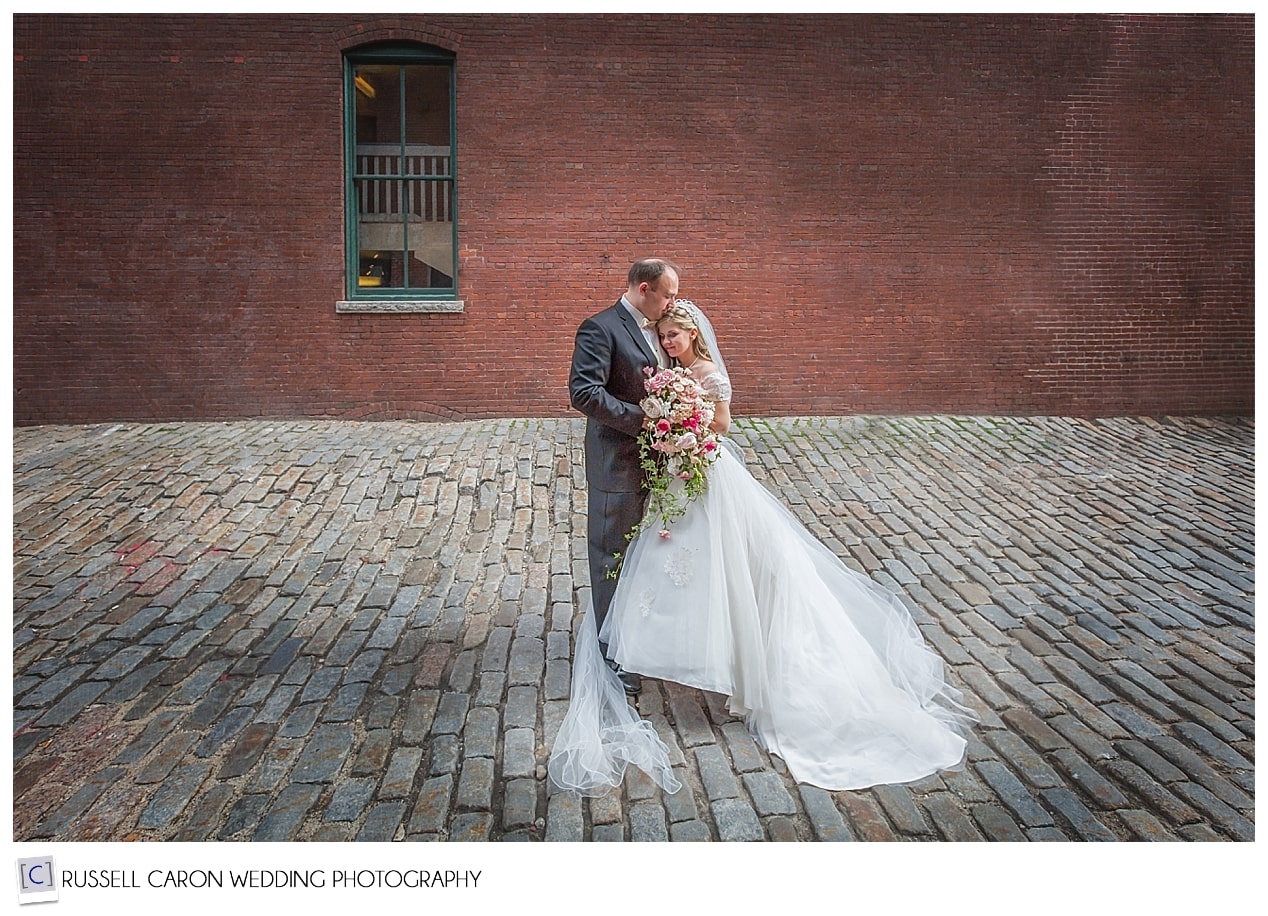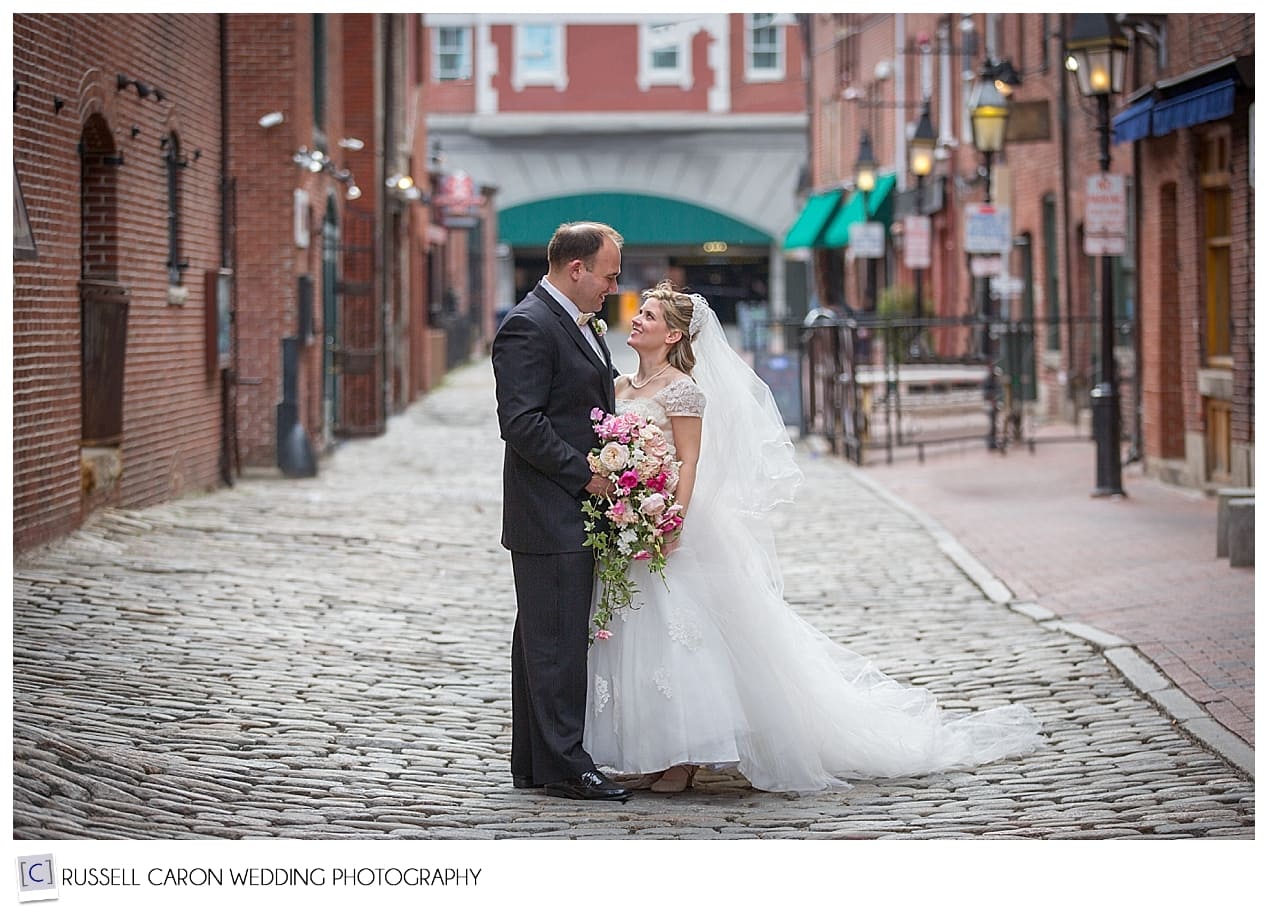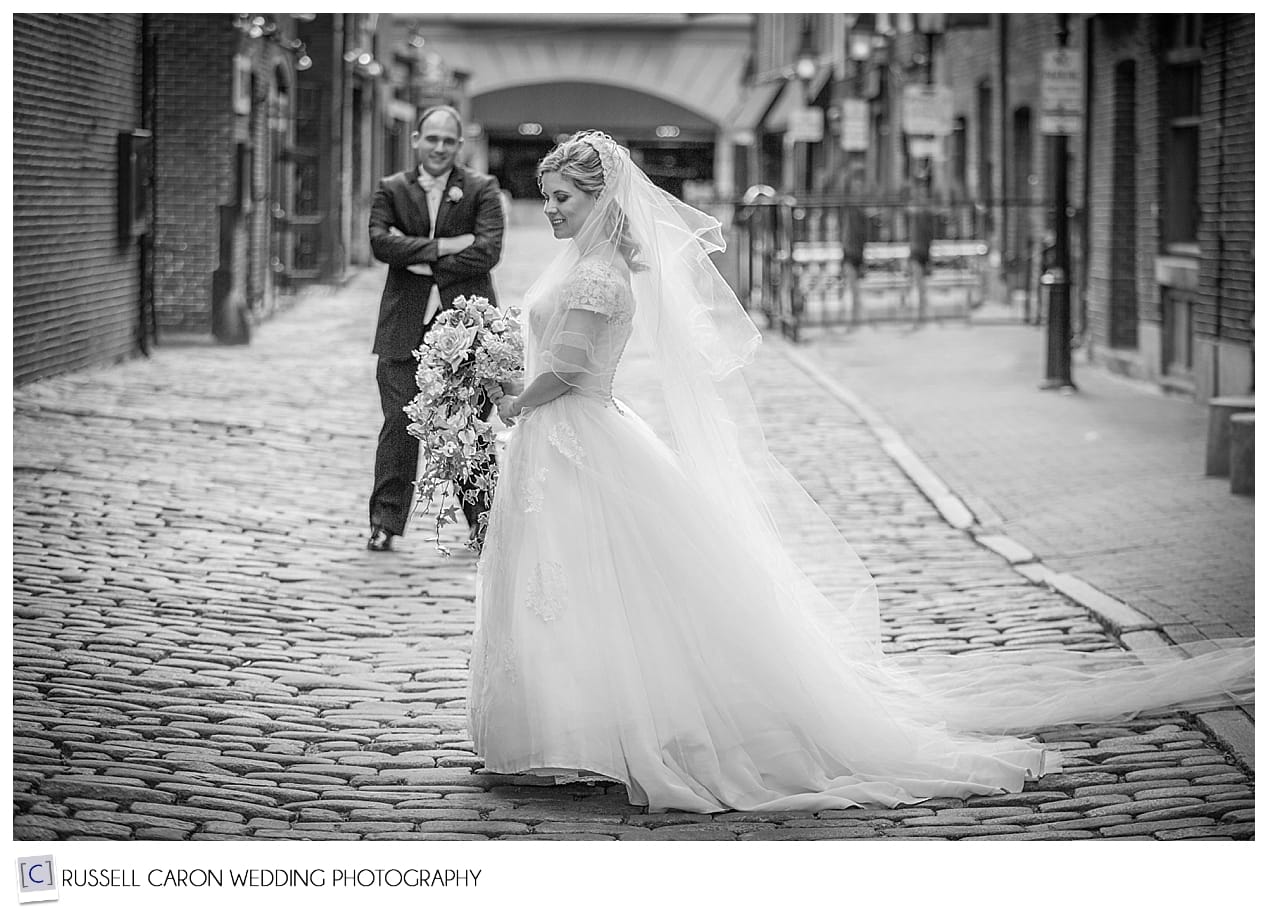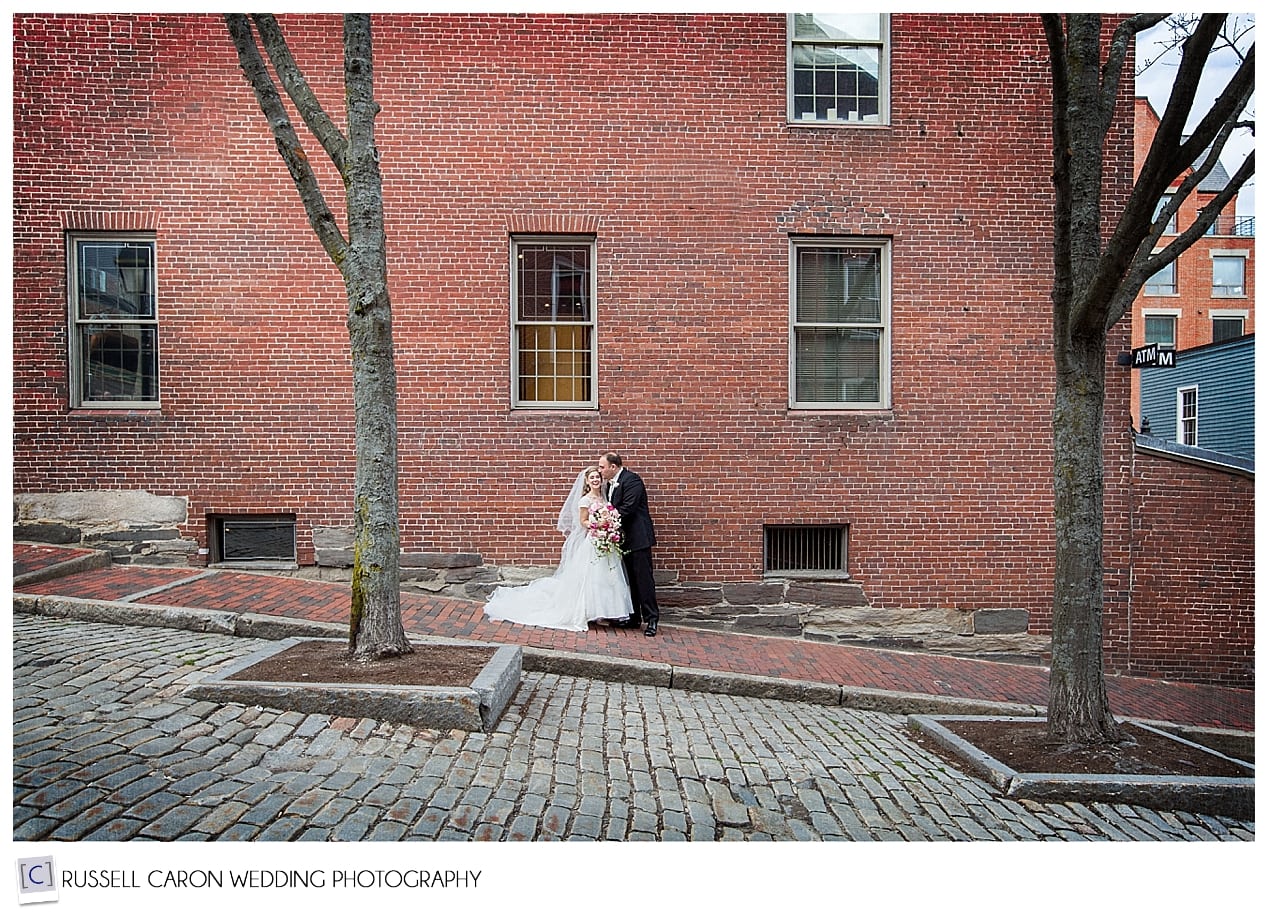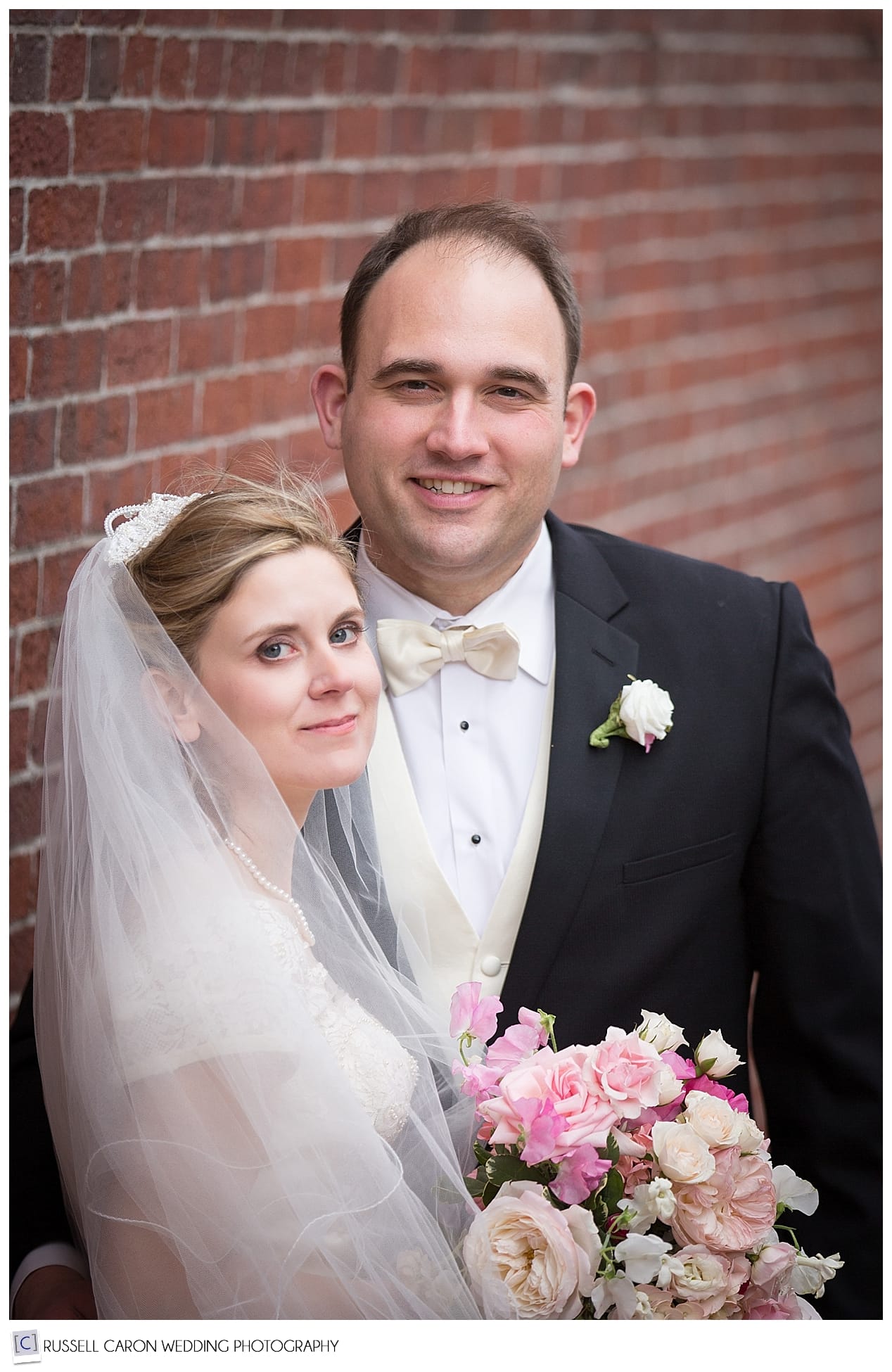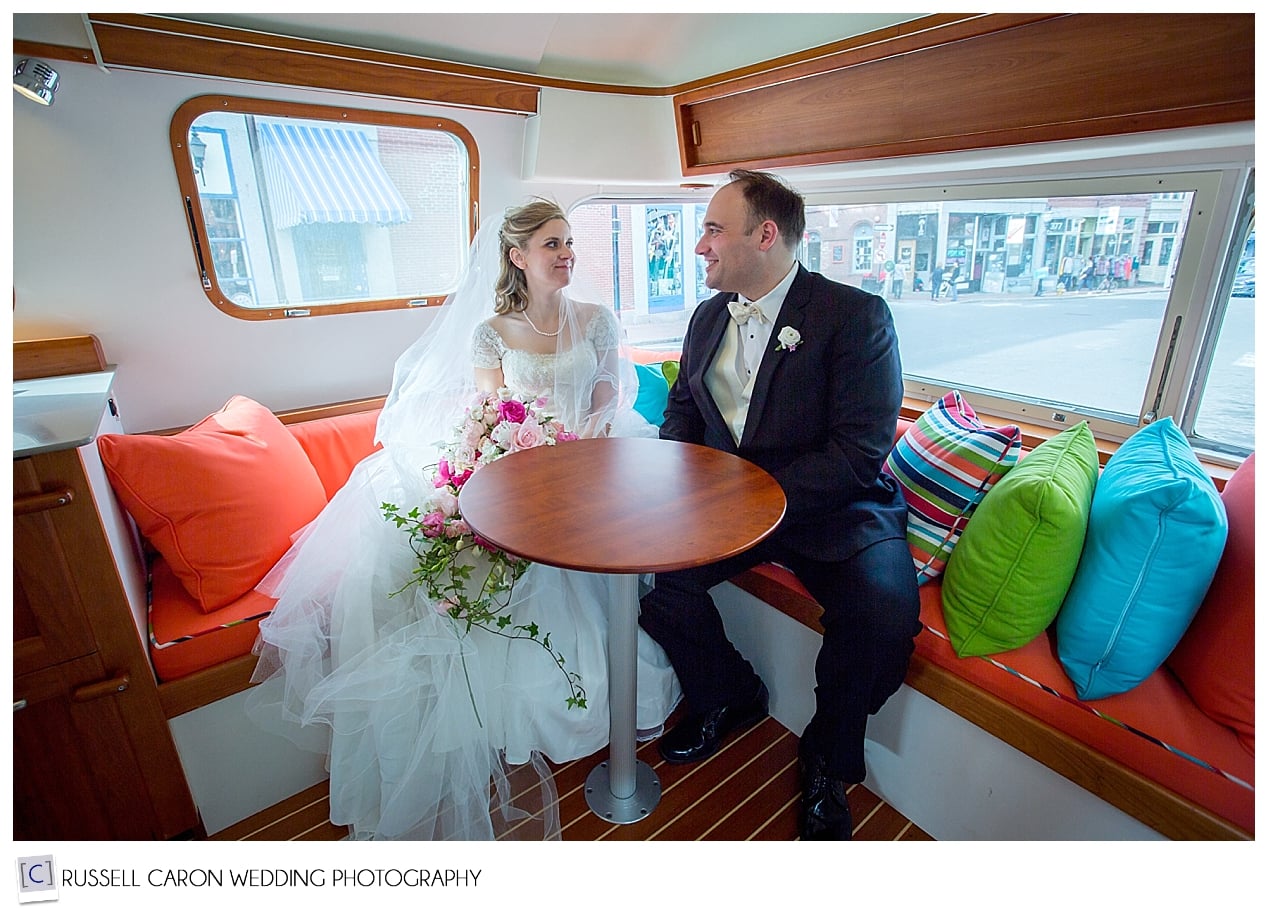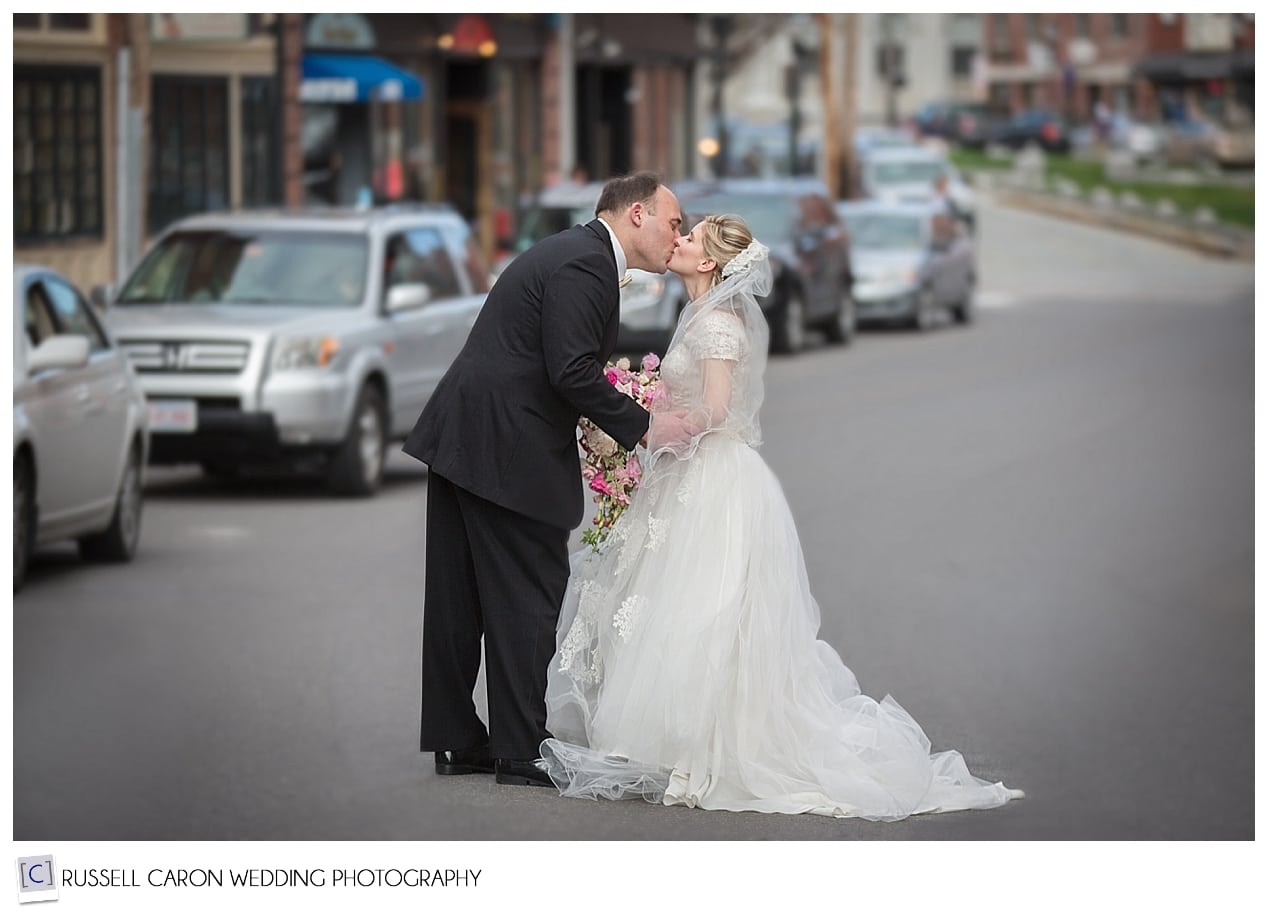 Laura and Paul stop for a kiss in the middle of Fore Street. Below, an impromptu audience cheers and applauds in approval. Above

Laura and Paul in front of Attos Jewelry, on Exchange Street, Portland Maine.

Laura and Paul played a friendly game of billiards. Below

Above, a young photographer grabs a shot of the newlyweds.
Venue: Mariner's Church
Photographers: Russell Caron Wedding Photography, photographs by Russell Caron and Liz Caron
Florist: Fiddleheads
Hair and Makeup: Bei Capelli
DJ: Kristian Terison
We love reading your comments! Please leave a comment to let us know you enjoyed this Portland Maine wedding. Thank you!
Portland Maine wedding photographers Russell and Liz Caron put the fun into wedding photography for Maine wedding couples. Feel the love as this dynamic pair effortlessly capture each of your cherished moments, producing natural poses and unparalleled art for your wedding day. Russell Caron Wedding Photography will photograph weddings at any destination you can think of, whether it's a Portland Maine wedding, a Caribbean resort wedding, or an Italian villa wedding! For more information, please contact us right away!