Portland Maine Street Photography
Portland, Maine is a hub of activity on any given day, at least by Maine standards. Whether you're downtown, in the shopping and restaurant-filled Old Port, along the working waterfront, at Hadlock Field, or at USM, you can find many interesting scenes and often very interesting people in them. I stopped for a few moments one day last week to capture some Portland Maine street photography. What follows below is just a snippet of the activity that was happening on a typical Monday afternoon in March at Monument Square, Portland, Maine.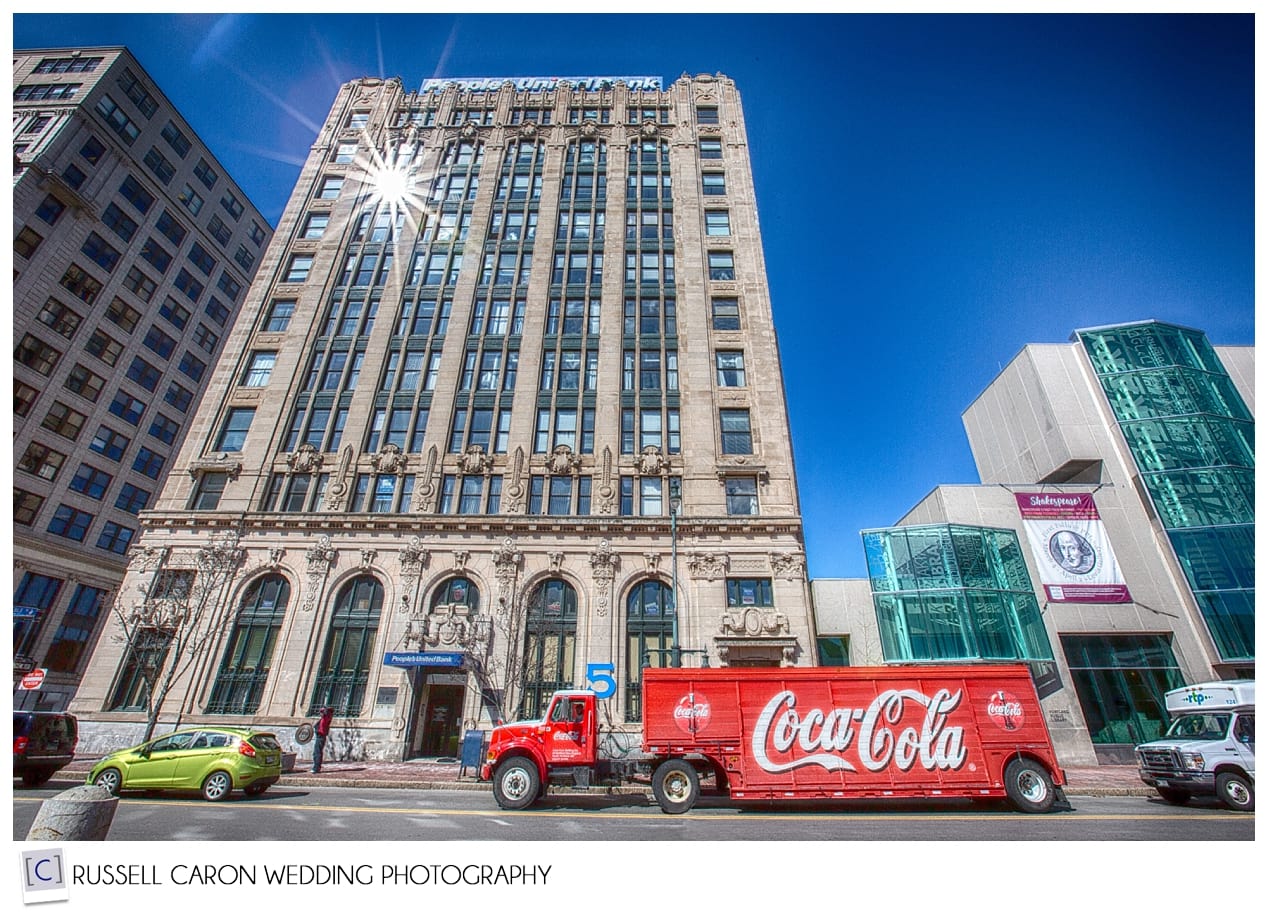 A bright red Coca Cola delivery truck stops in traffic in front of the Portland Public Library. I love that the window glass just over the back of the truck could accurately be described as "Coke-bottle green"….



Above left, iconic downtown buildings against darkened skies courtesy of some infrared-like processing. Above right, light, shadows, and more splashes of red. I loved the retro feel of this truck.


Above, Portland's airport is close to the city, so seeing planes on approach is pretty typical.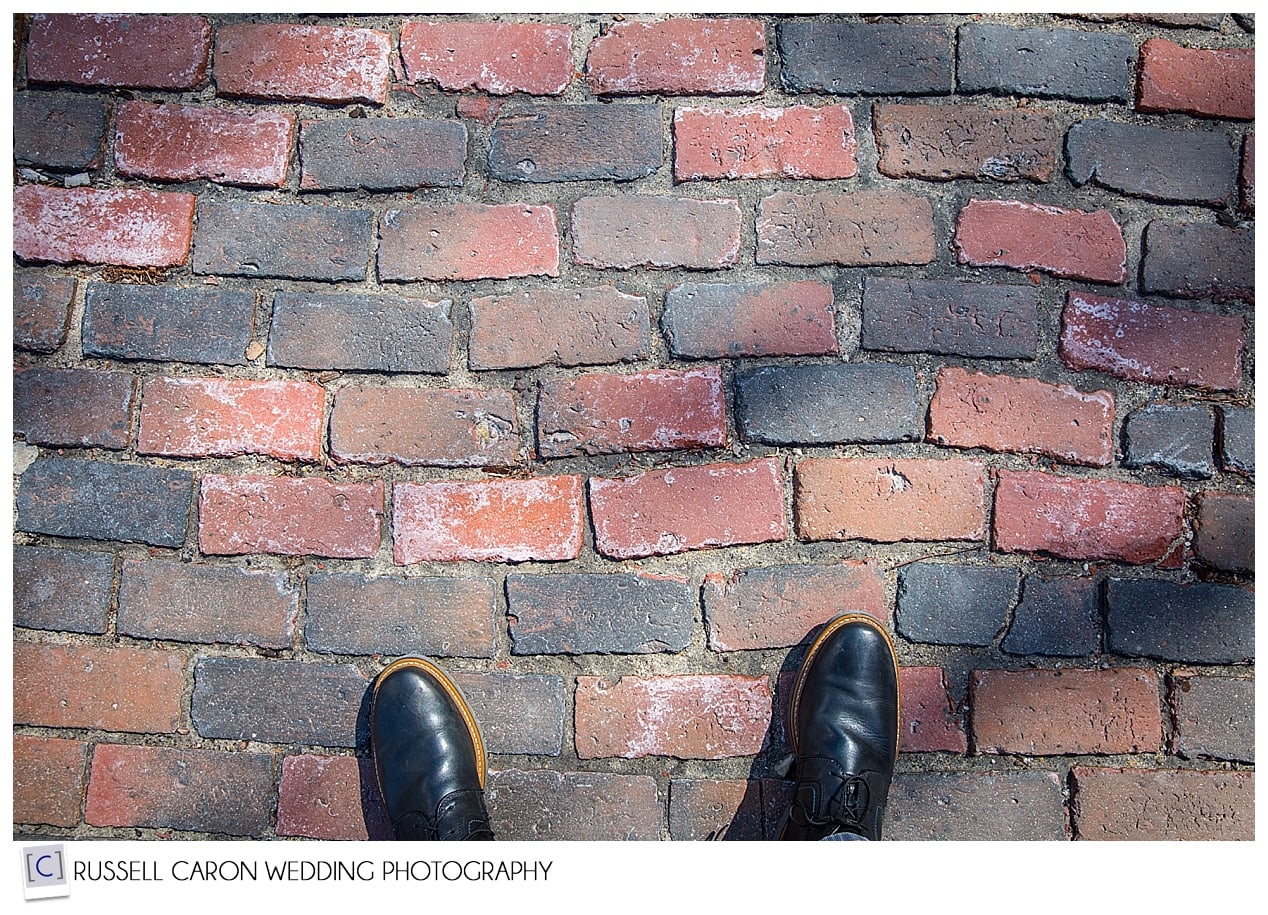 Wavy sidewalk bricks with my feet (intentionally) catching the corner of the frame.  

Caregivers walk a cute group of toddlers down Congress Street, above left. Right, angles of the conclave of buildings at One City Center against crisp blue skies. Below, similar angles with a different lens and black and white processing.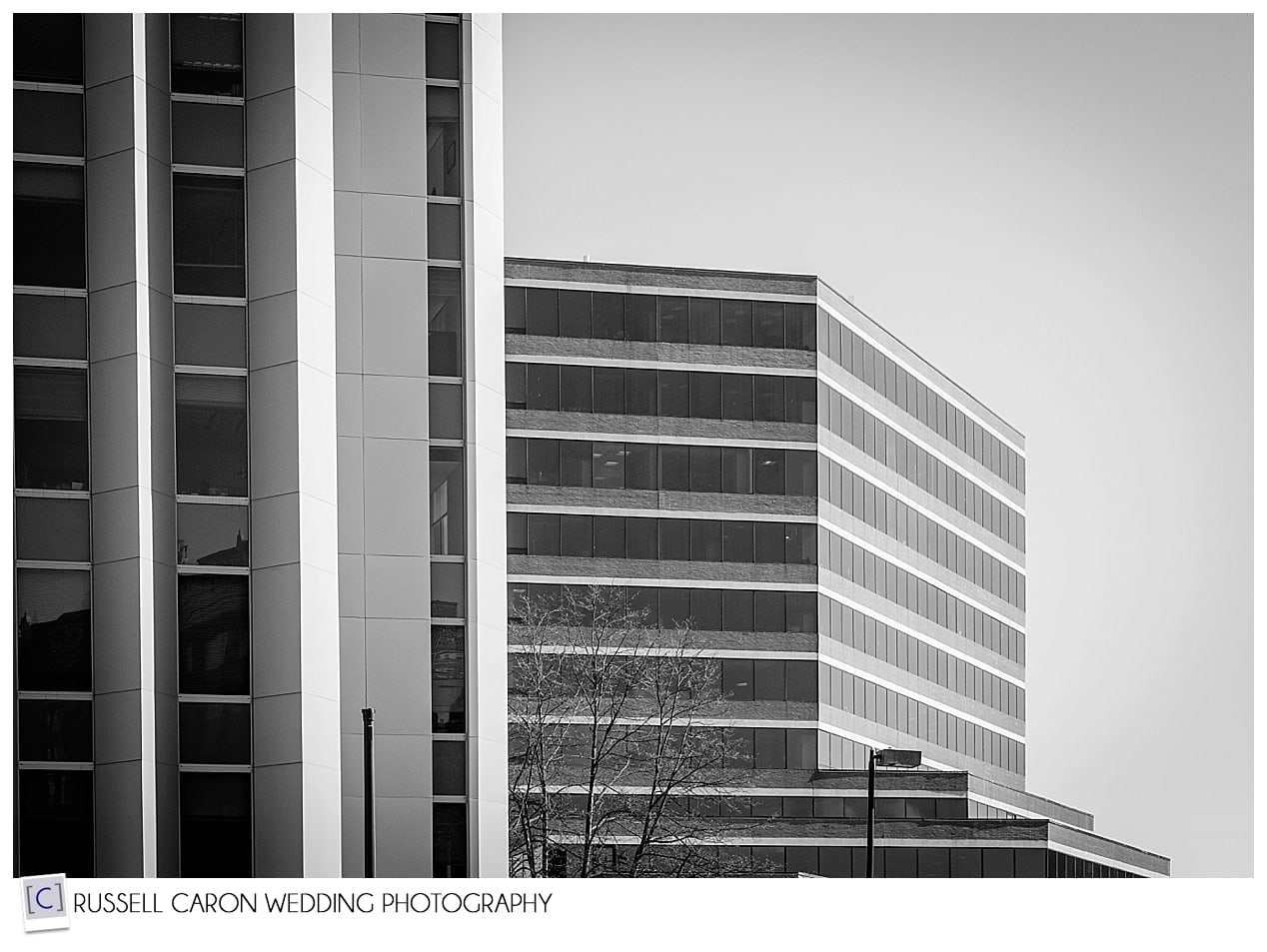 We're "assigning" ourselves a task to head out to the streets in various local places on a weekly basis and capture the inspiration around us with our cameras. We may increase the value of the exercise by limiting the gear to just a certain lens or other 'rules' or 'conditions', all aimed at keeping us creative, flexible, rapid-to-respond, and thrilled at the enjoyment photography fosters for us; all essential on a real wedding day.
We hope to share more Portland Maine street photography with you soon! If you enjoyed this post, we'd love to have you comment (below) and/or share. Thank you!!
Maine Wedding Photographers Russell and Liz Caron are an award winning, husband and wife wedding photography team. Feel the love as this dynamic pair effortlessly capture each of your cherished moments, producing natural poses and unparalleled art for your wedding day. For more information, please contact us right away the love as this dynamic duo