Portland Maine Engagements | Portland Maine Wedding Photographers
Cassandra and Patrick joined us in Portland, Maine for an engagement session. An engagement session is so much about getting to know each other, and learning to work together, especially before wedding day. We love Portland Maine engagements, because there is no limit to the wonderful places to take photos. You have your choice of ocean or woods, city or park. We began in Deering Oaks Park, which we had almost to ourselves! It was lightly misting, so that may be one reason. But, that didn't stop us! Our second location was at Baxter Woods, which had some gorgeous fall foliage. Just what we were looking for!
It was really fun spending time with Cassandra and Patrick! Their wedding is just one year away (!), at The Barn at Silver Oaks Estate. The Barn at Silver Oaks is a new Maine wedding venue, and one we haven't visited…yet. We can't wait for Cassandra and Patrick's wedding next October, we just know it'll be a wonderful day. And we can just imagine that the fall foliage will be just as gorgeous as their engagement session!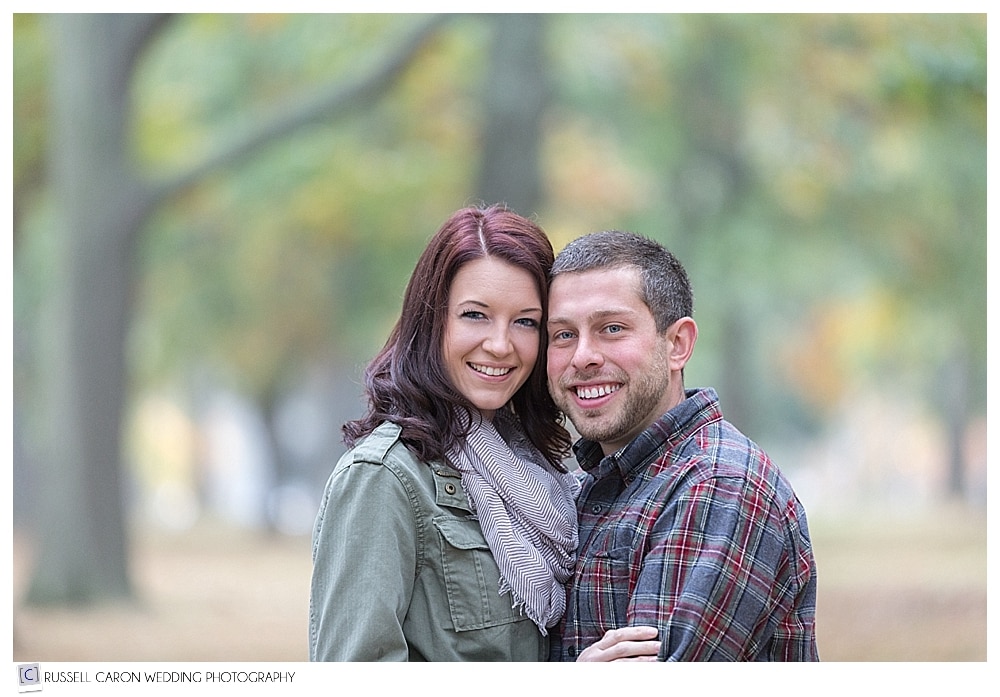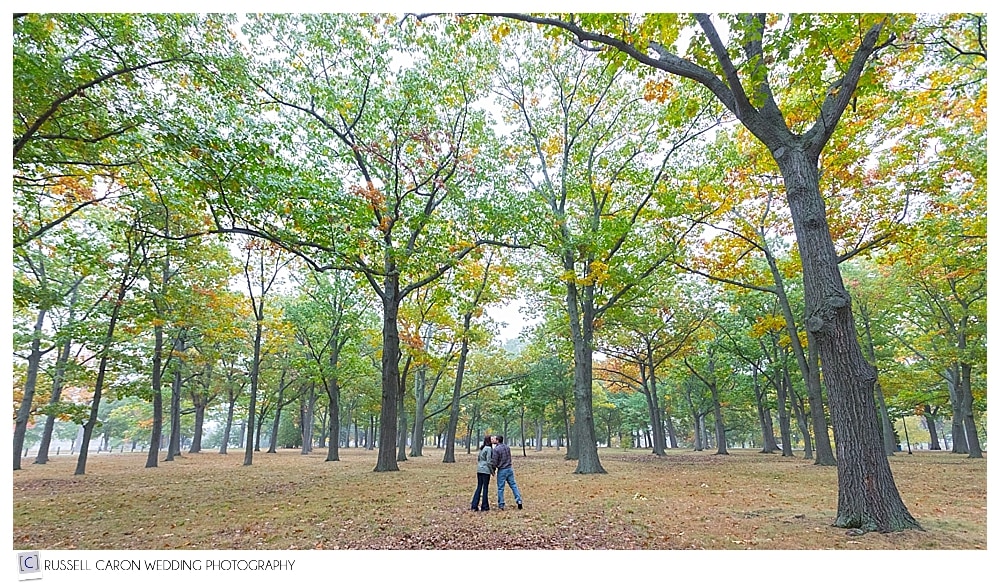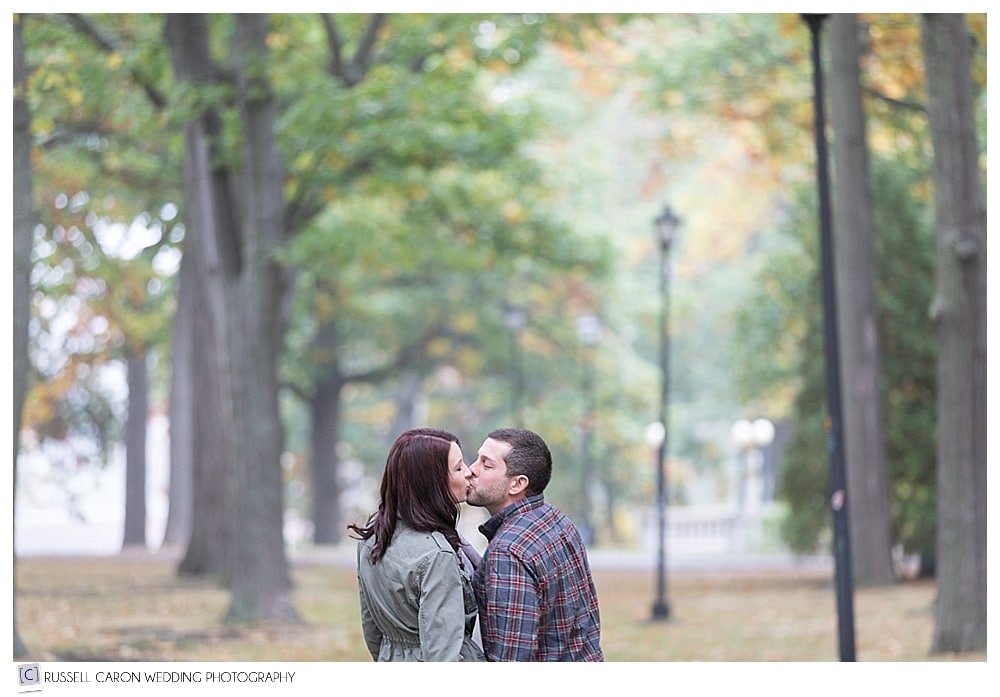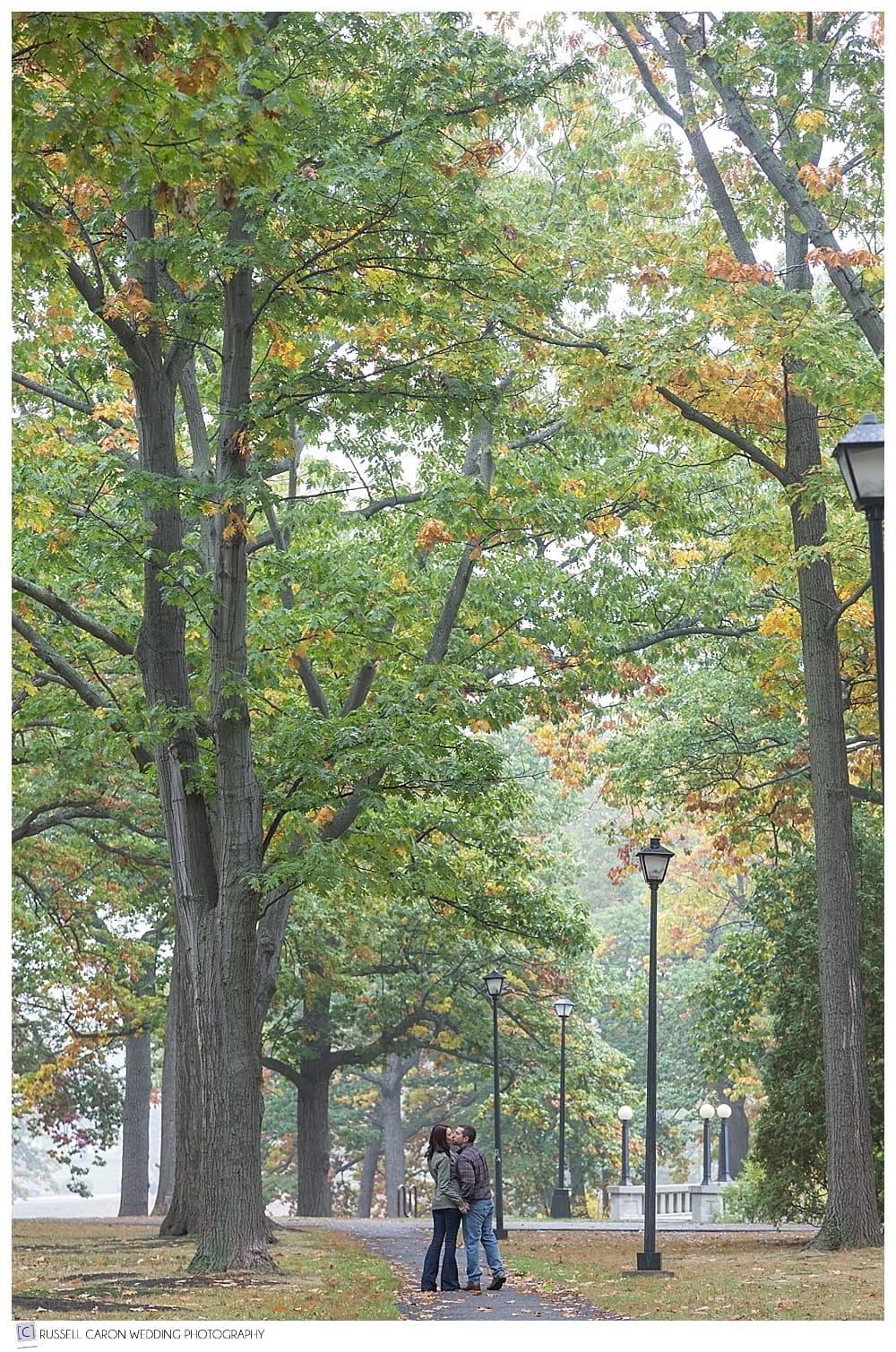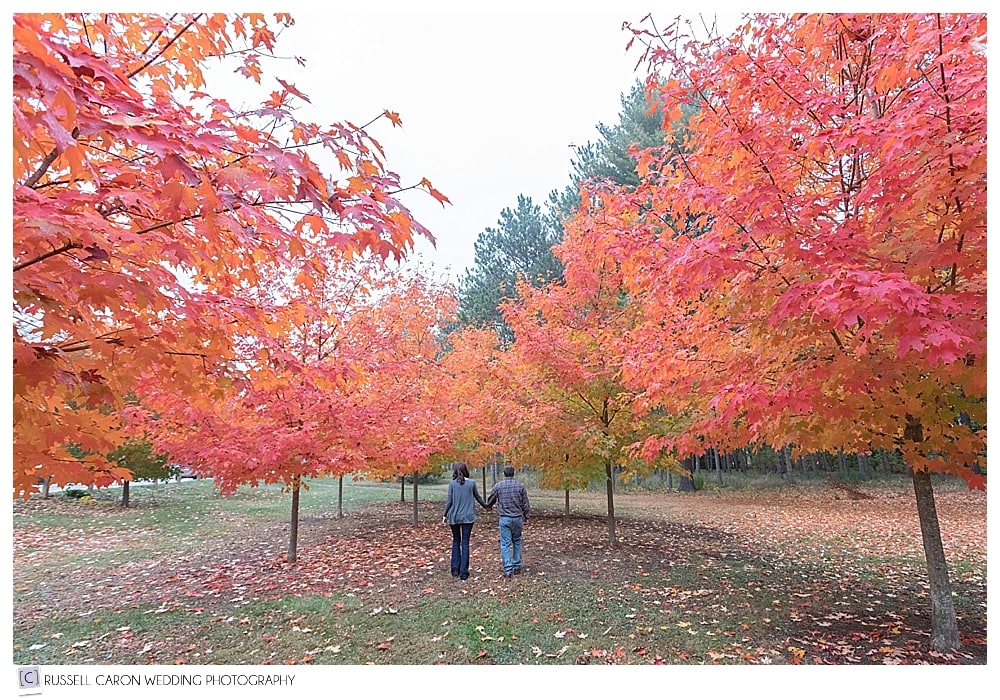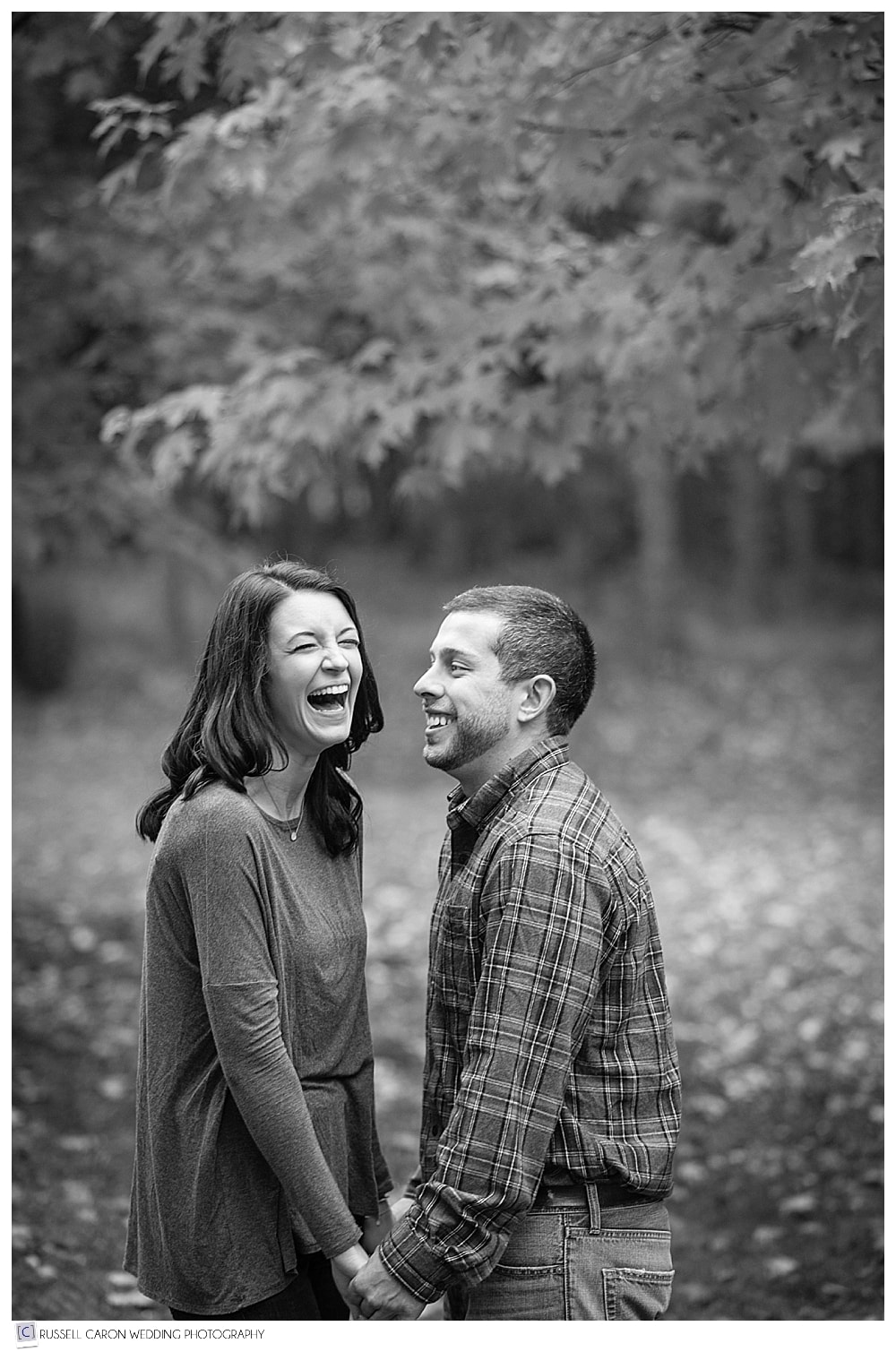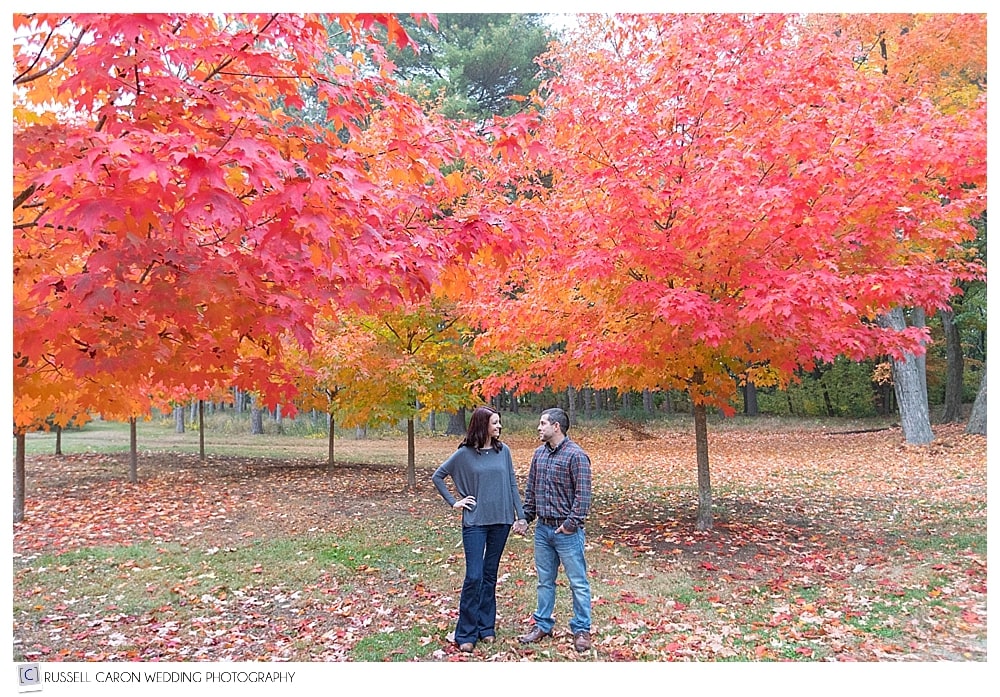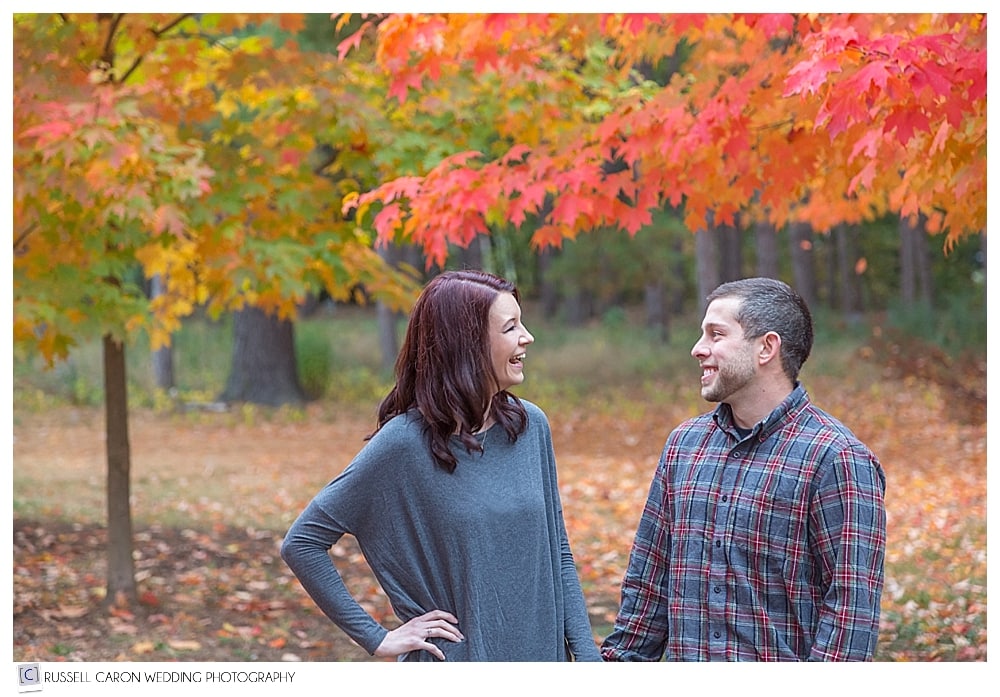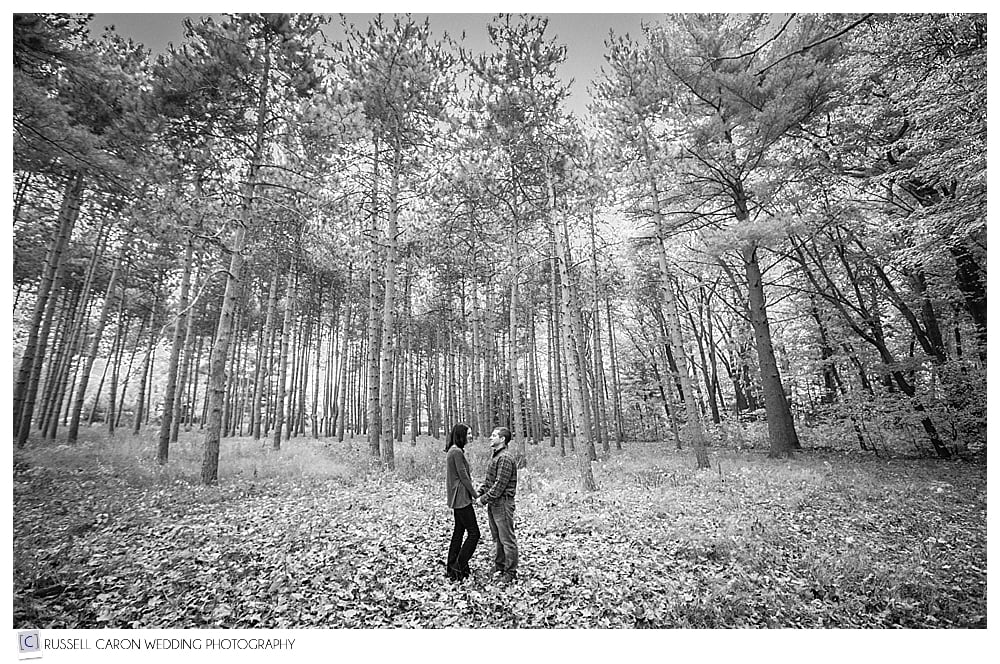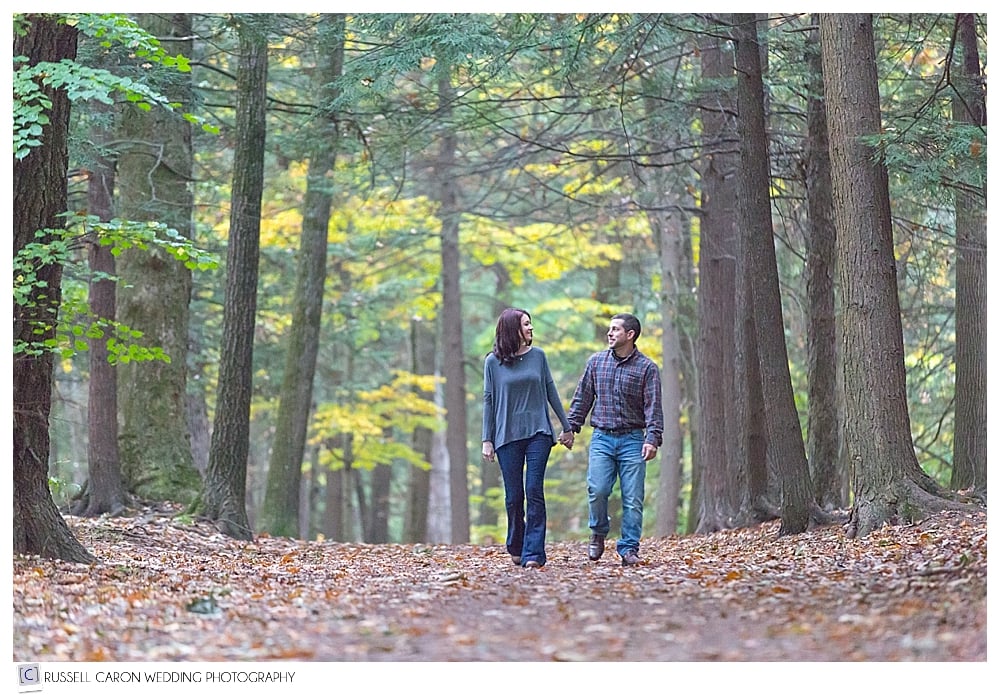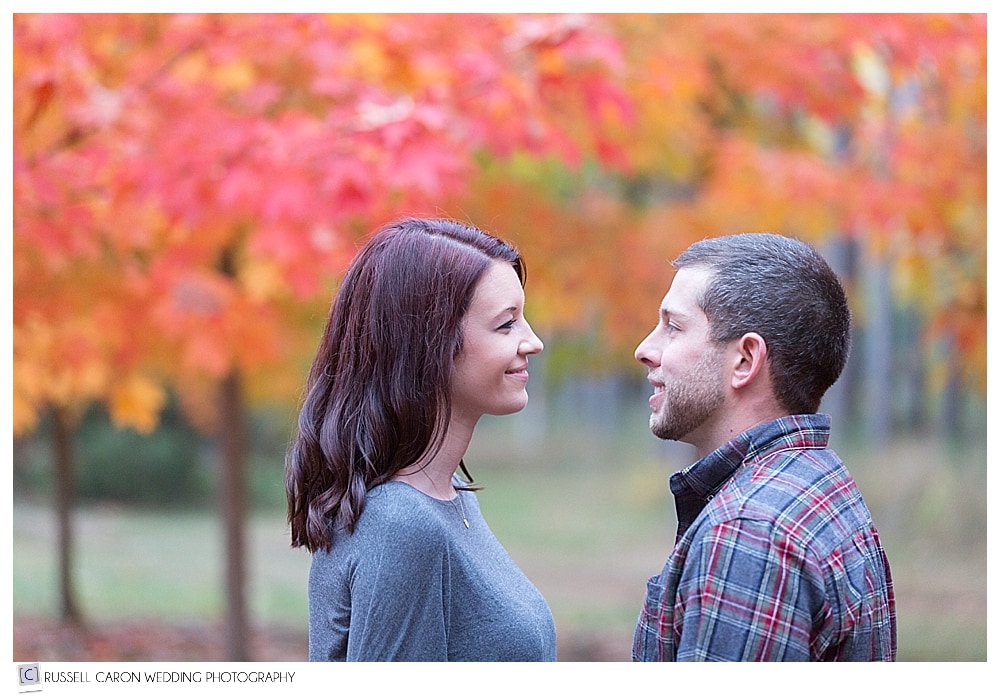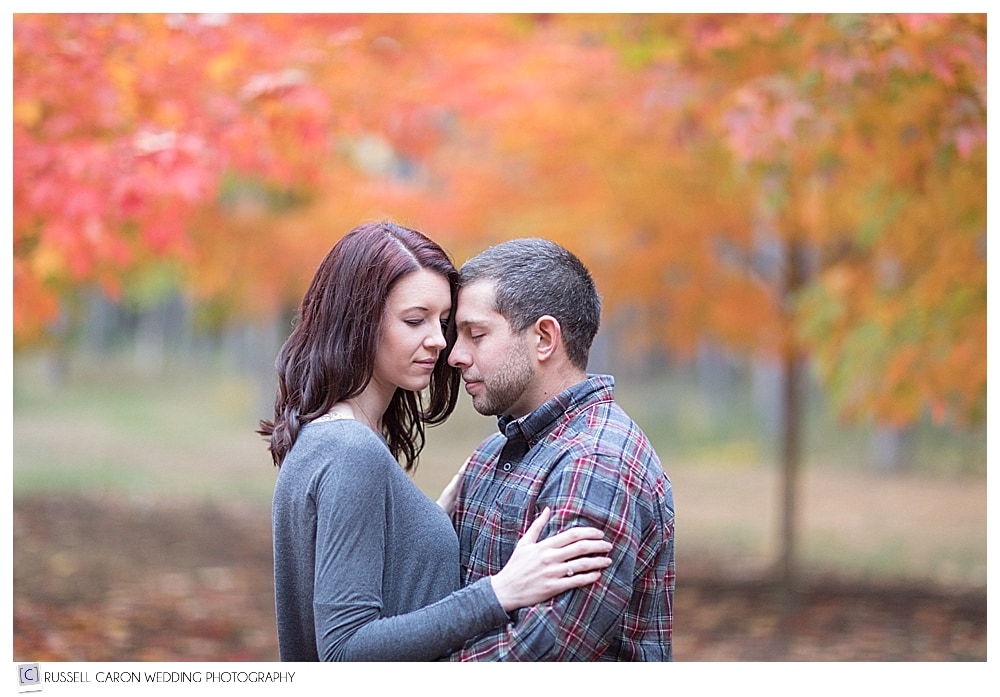 We love Portland Maine engagements! If you enjoyed this post on Cassandra and Patrick's Portland Maine engagement session, please comment and/or share! Thank you!!
Maine wedding photographers, Russell and Liz Caron of Russell Caron Wedding Photography, would love to be part of your wedding day. While an engagement session isn't mandatory with our wedding photography packages, it gives us an opportunity to work together before your special day. The connection we build during an engagement session is invaluable, and a whole lot of fun! We always have such a great time during our Portland Maine engagements, imagine yourself doing the same! For more information, please contact us right away!