Port Clyde Maine Engagement | Maine Wedding Photographers
Matt and Niffy's Port Clyde Maine engagement session was full of fun and laughs! And let's face it, we need lots of fun and laughter right now! They were visiting from New York, and their engagement session was on a perfect Maine afternoon.
Like many engaged couples at this time, Matt and Niffy are navigating wedding plans with a pandemic. These two are managing this by their great senses of humor, and a lot of flexibility.
Matt's family has a home in Port Clyde, a charming Maine coastal town. What we love about Port Clyde, is that it's small and quintessential Maine, with a robust fishing fleet, and weathered clapboard homes. The Port Clyde General Store is right on the docks, which are bustling with activity. Around the corner is the Marshal Point Lighthouse, one of our favorite Maine lighthouses.
This Maine engagement session had so many of our favorite elements! And we were so here for it! We were able to hang out at Marshall Point Lighthouse, which was great! We went to the Port Clyde General Store, for a quick walk by. AND we broke out the drone not once, but twice! Once on the dock at the General Store, and once at Matt's family's dock around the corner. We photographed Niffy and Matt on a Brig Inflatable boat, and a Sabre Yacht!!
What's not to love about a Maine coast engagement session on a gorgeous day, with an incredible couple!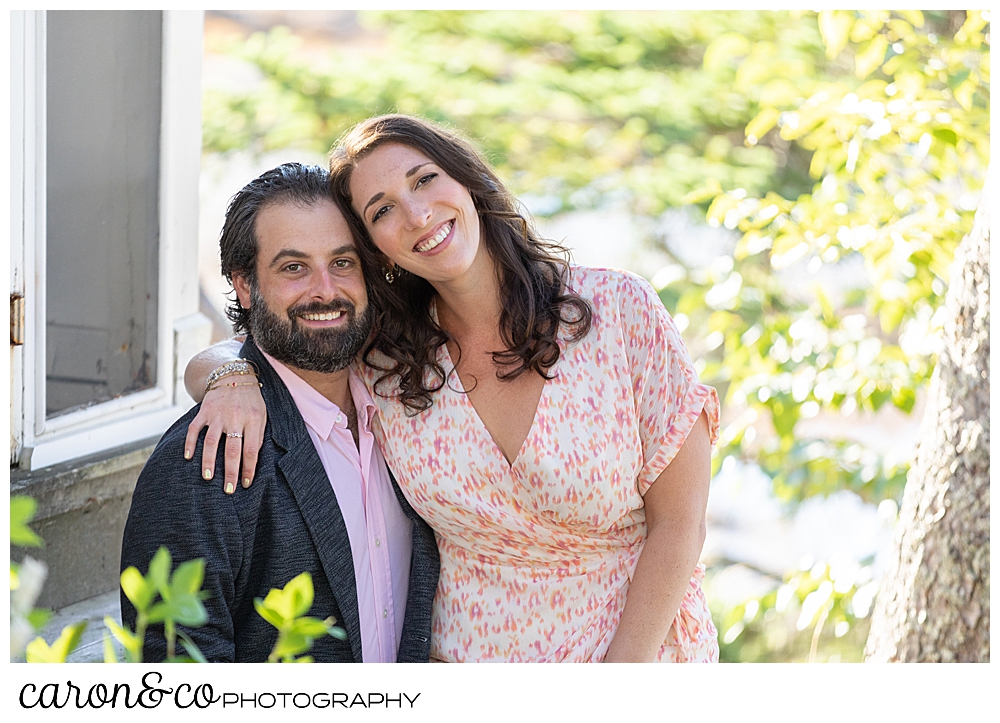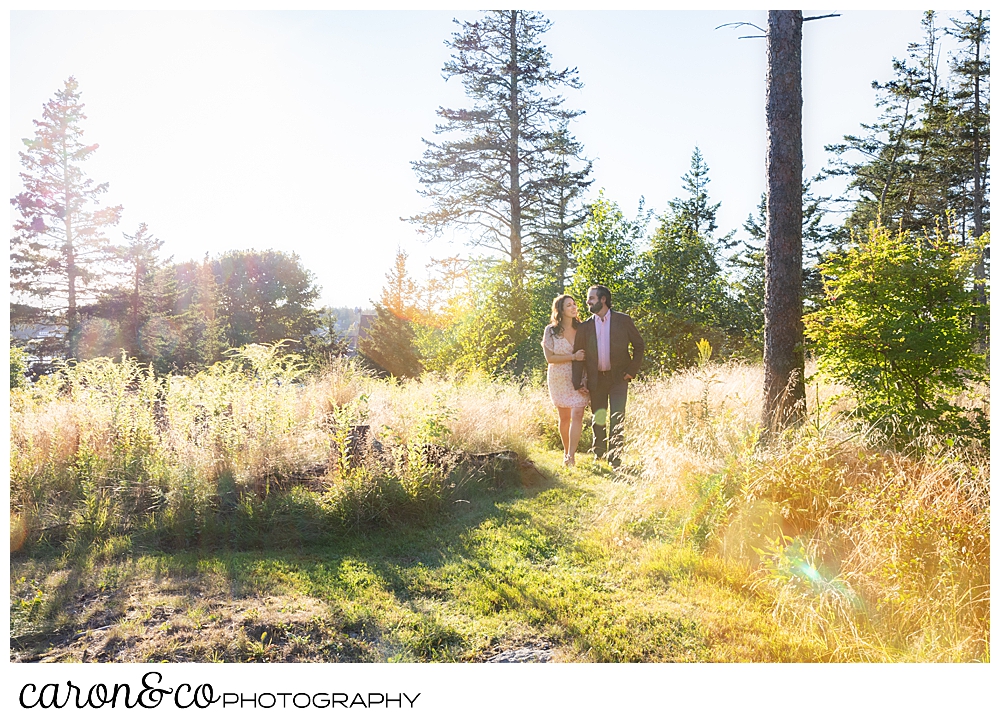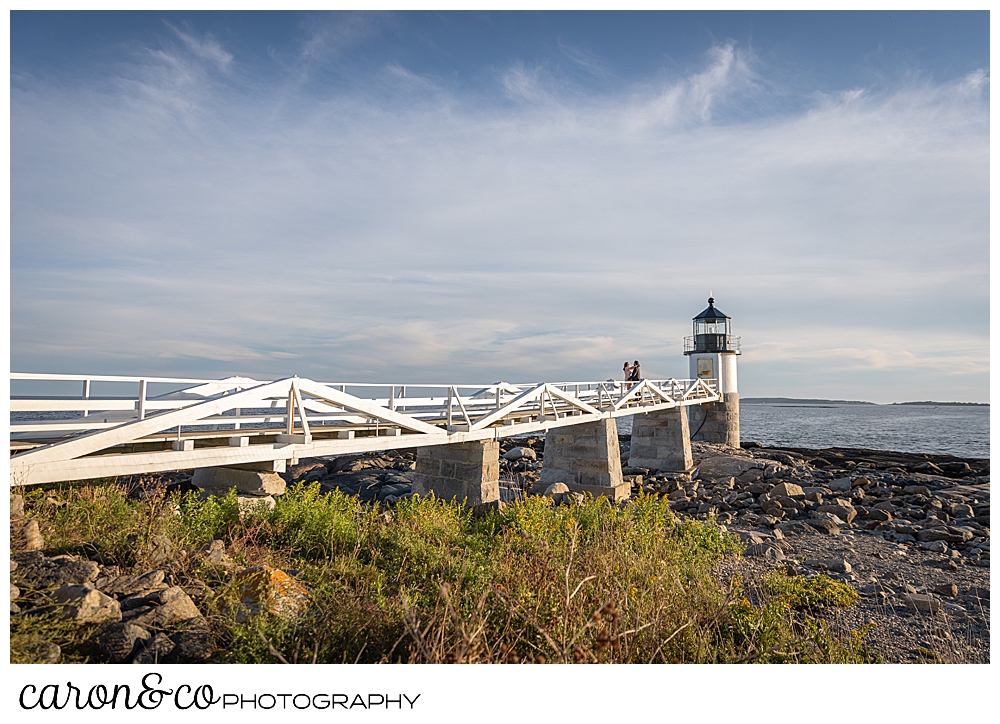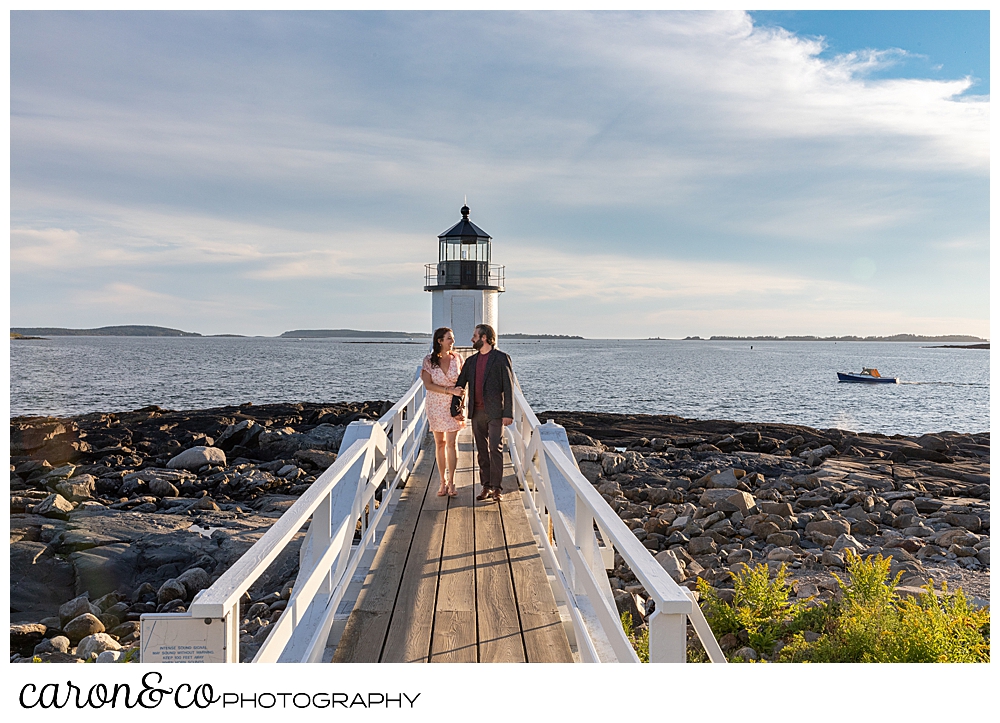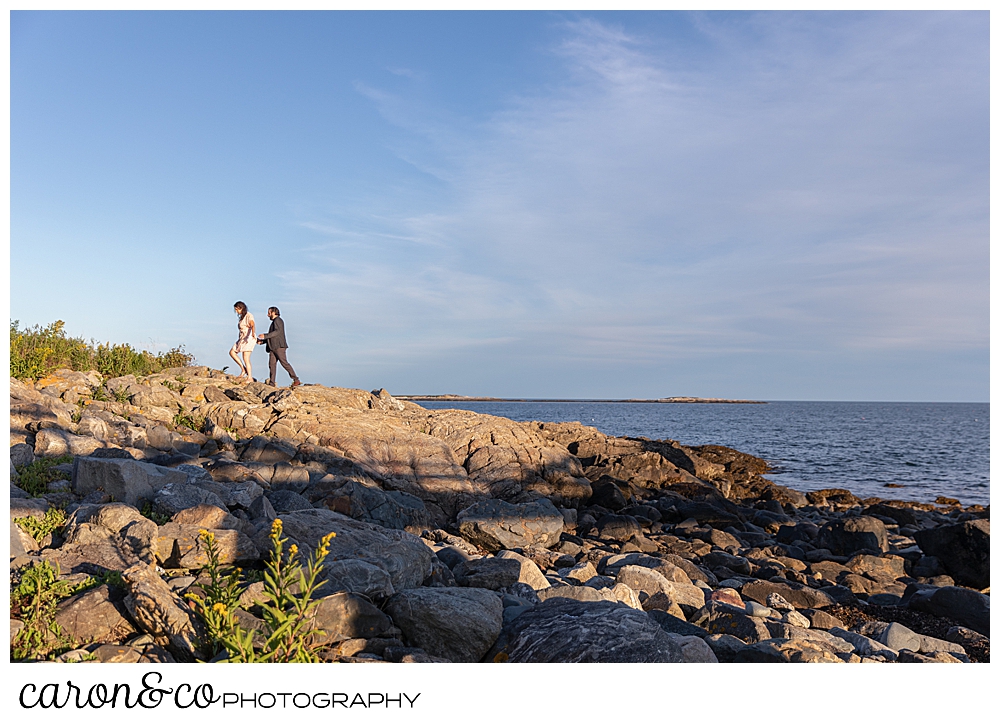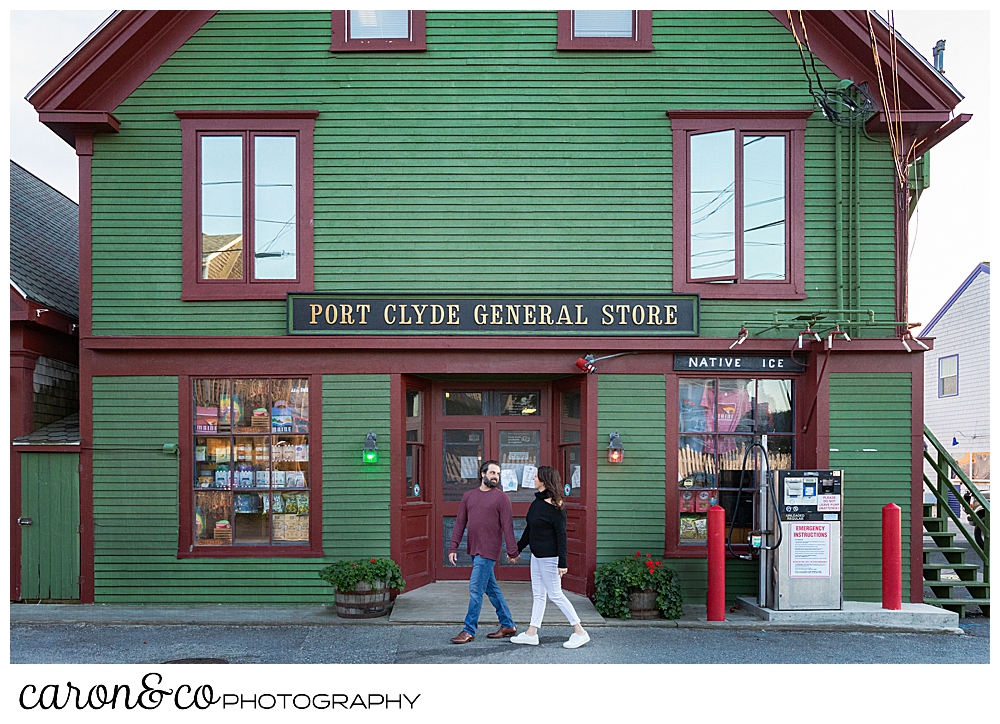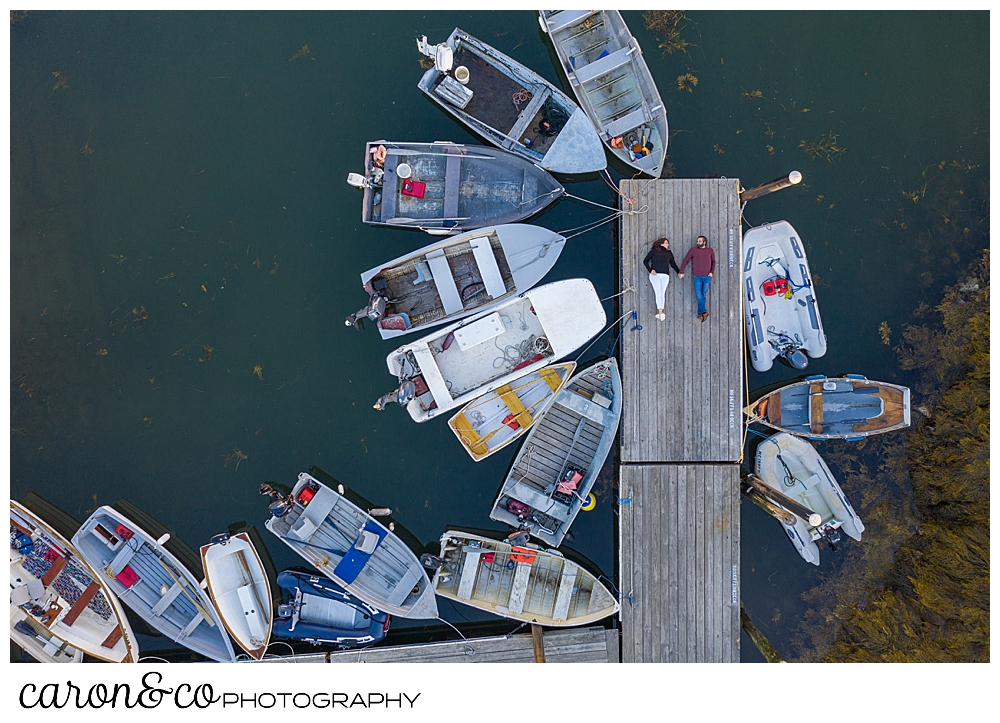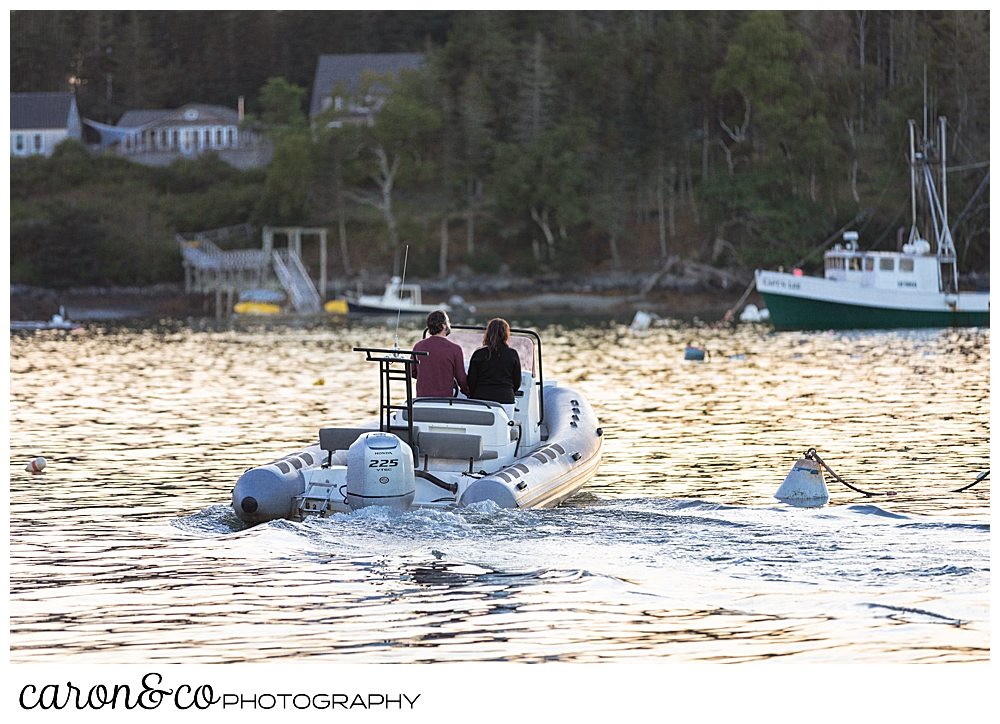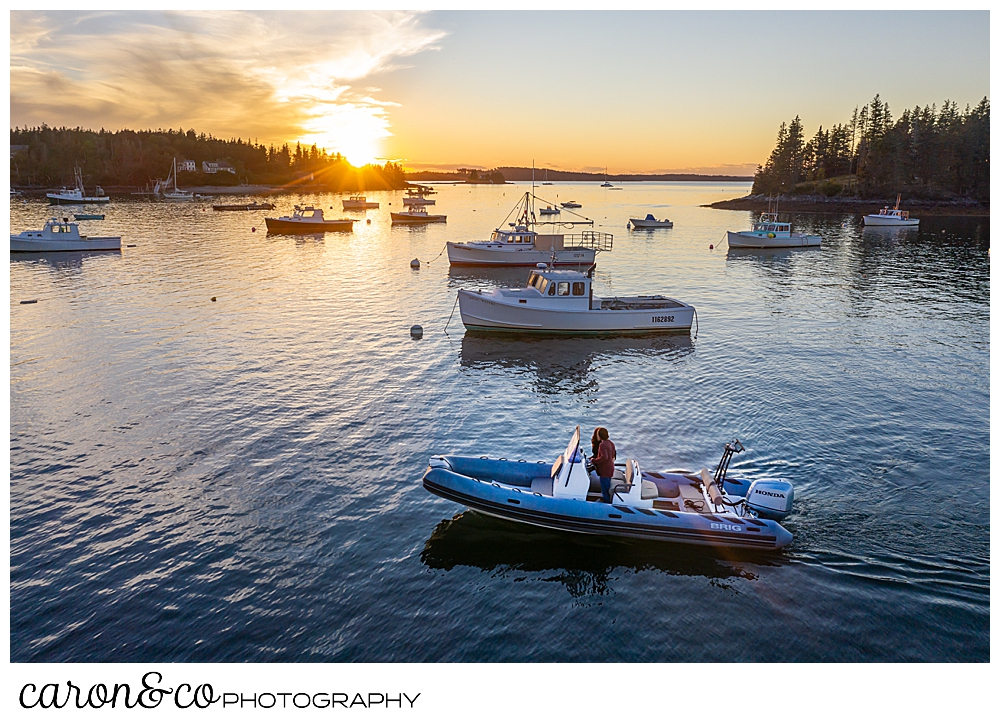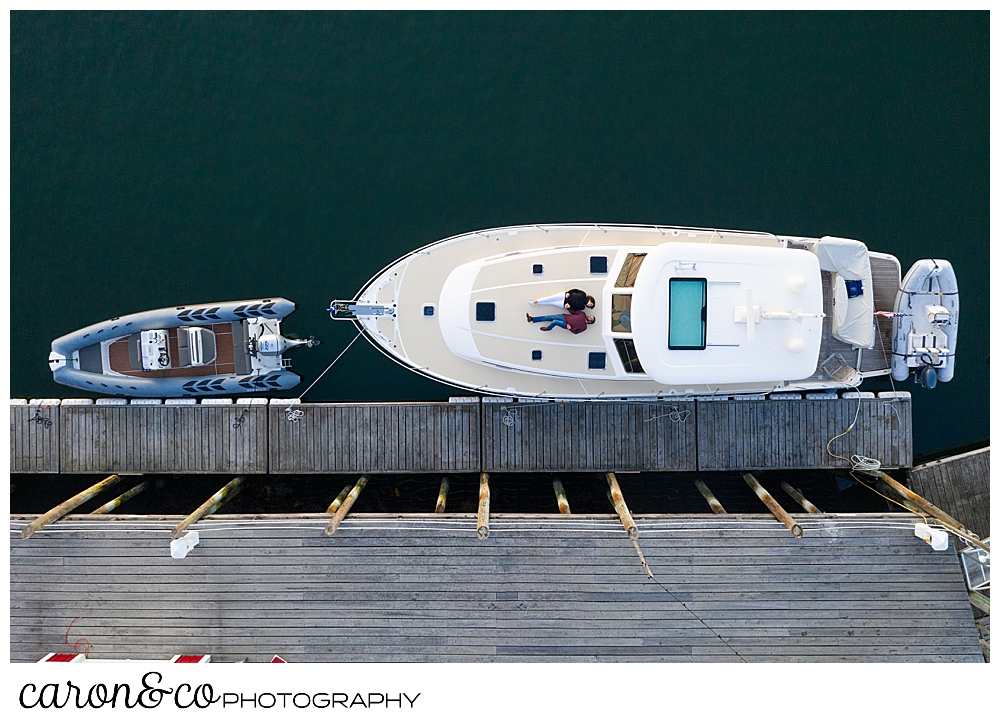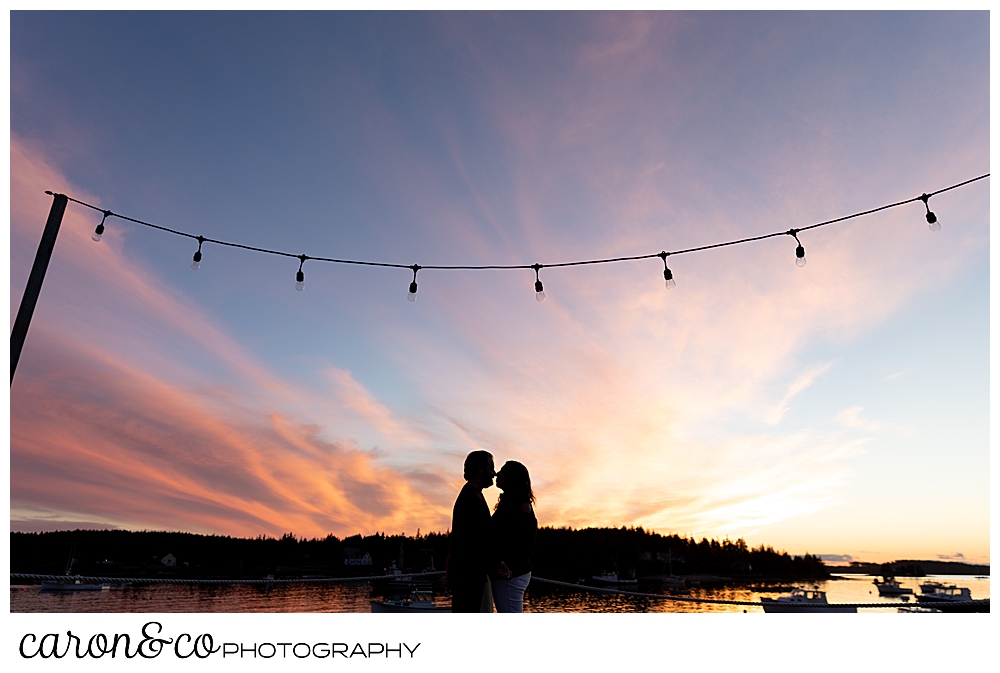 Port Clyde Maine engagement photographers, Russell and Liz Caron (formerly of Russell Caron Wedding Photography), would love to be part of your wedding day! Engagement sessions give us a chance to work together before your special day. The connection we build during an engagement session is invaluable, and super fun! We had such a great time during this Port Clyde Maine engagement, imagine yourself doing the same! For more information, please contact us right away!