Oceanside Maine Wedding | Sebasco Resort Wedding Photographers | Jess + David | 06.09.18
Jess and David have been together for 10 years, ever since high school. Ten years to the week, even! And those first ten years led to one amazing day this past Saturday as they married in an incredible oceanside Maine wedding ceremony, at the stunning Sebasco Harbor Resort in Phippsburg. A cold, gray damp string of days the entire week leading up to the wedding broke in fine fashion the day before the wedding, just as guests from all over the globe (including from South Africa, even!) arrived in coastal Maine.
You can see that beautiful weather we're talking about in the photos that follow. Now of course there was a stiff breeze that made Jess' gorgeous long veil a bit of a handful from time to time, but it was so worth it for all its beauty. Speaking of beauty, it was everywhere, starting of course with the bride. Beaming from ear to ear and head to toe, in her own words, she was over the moon and back for her day surrounded by family and so many friends and guests.Look at these photos and see if you can tell what a fantastic time we had as we were privileged to be Jess and David's photographers! Did we mention that Jess' arrival with her dad via lobster boat was a first-ever for Sebasco Resort? How cool is that?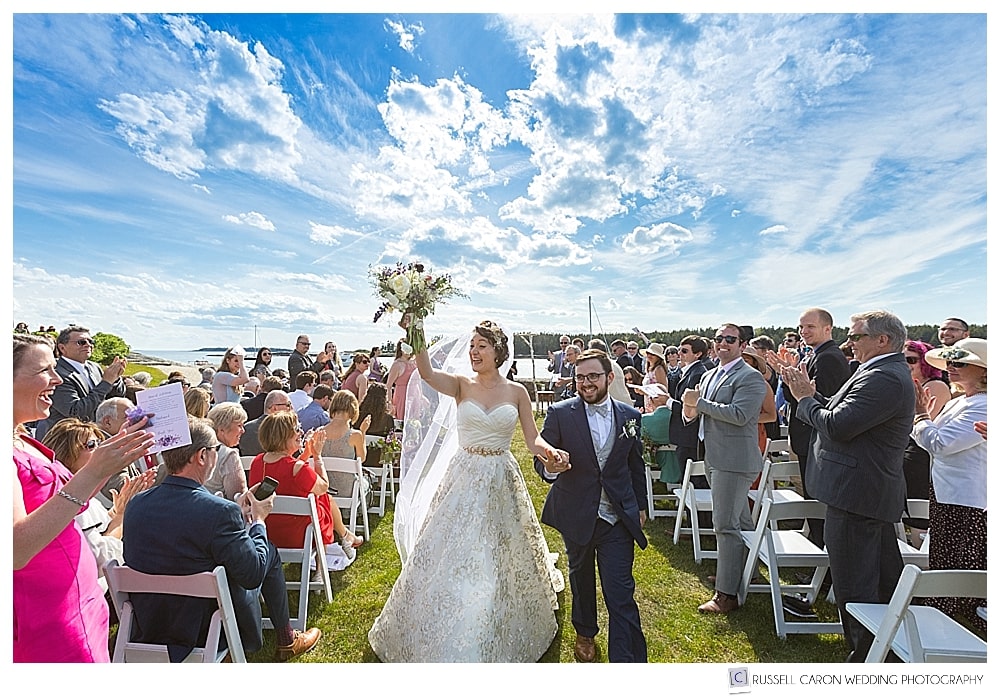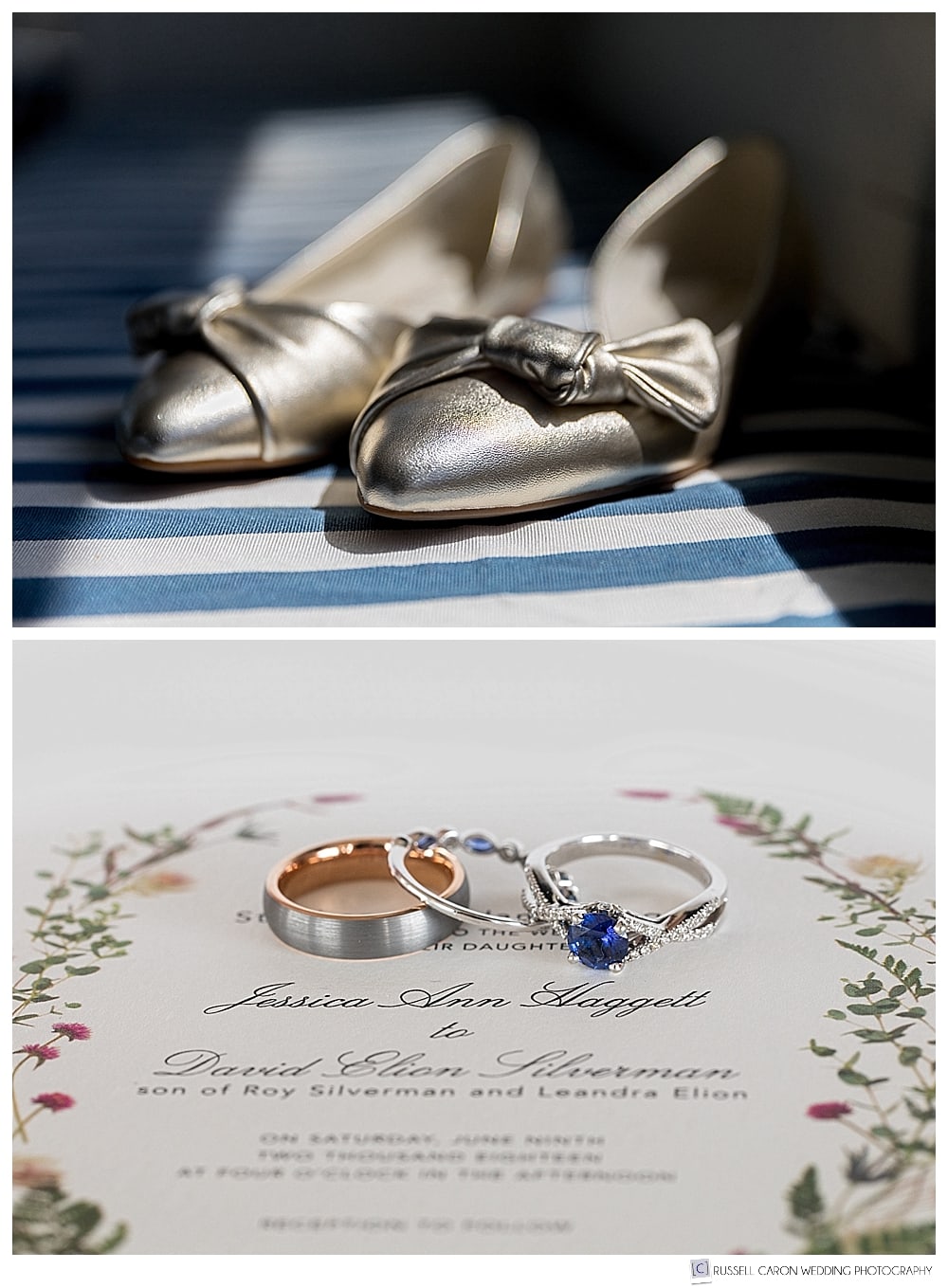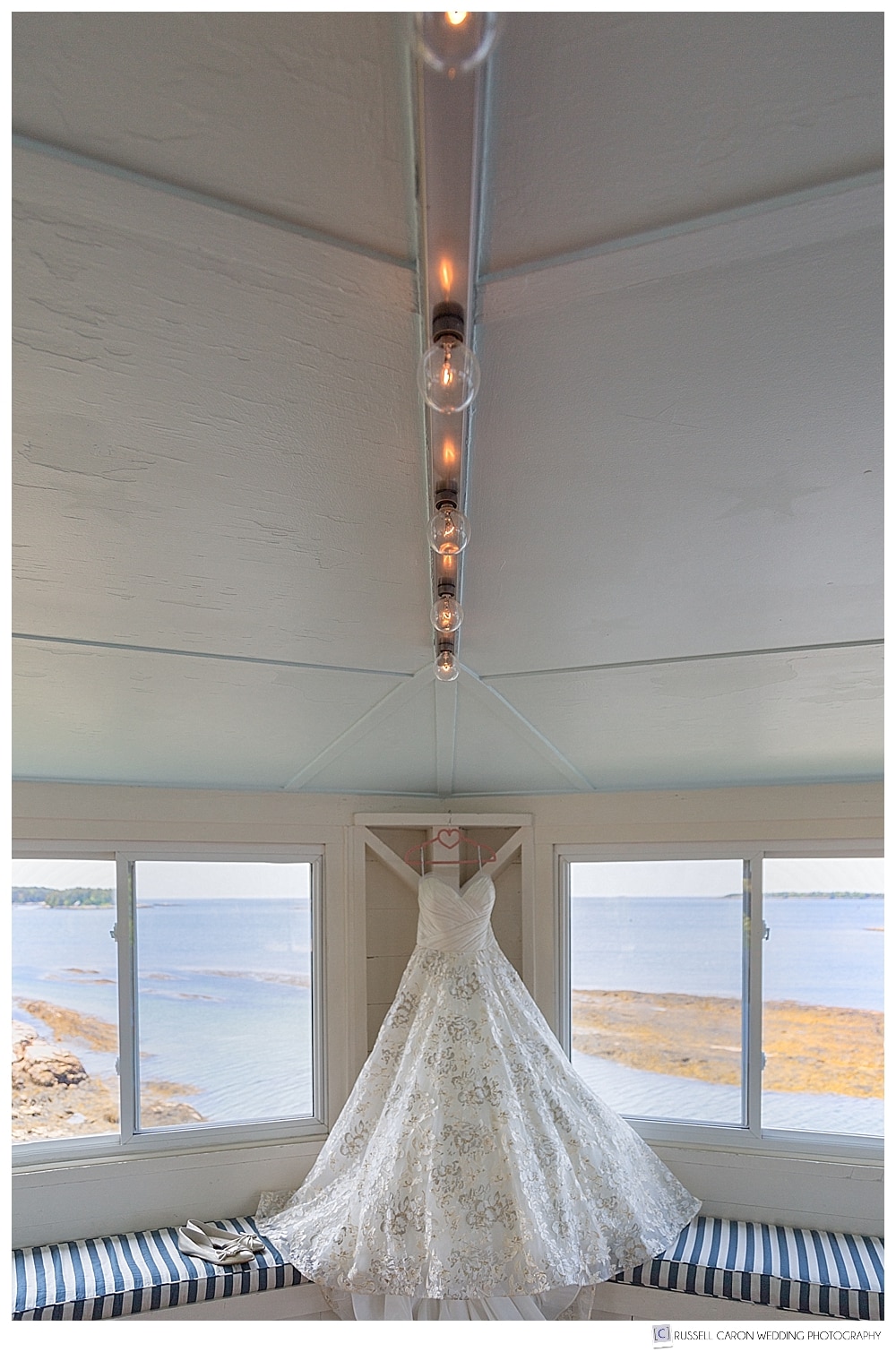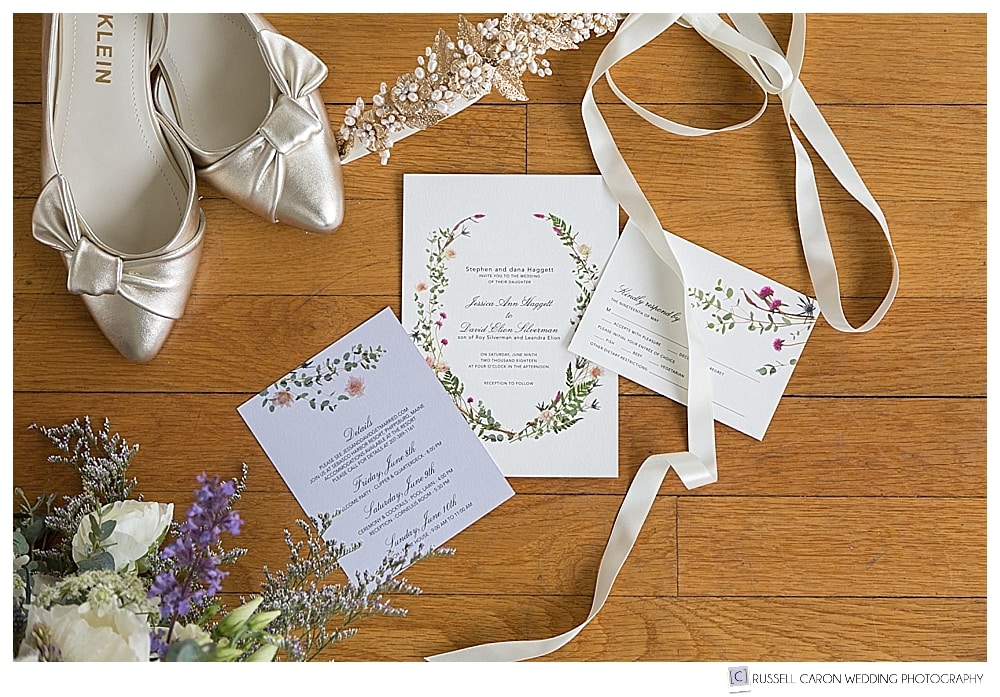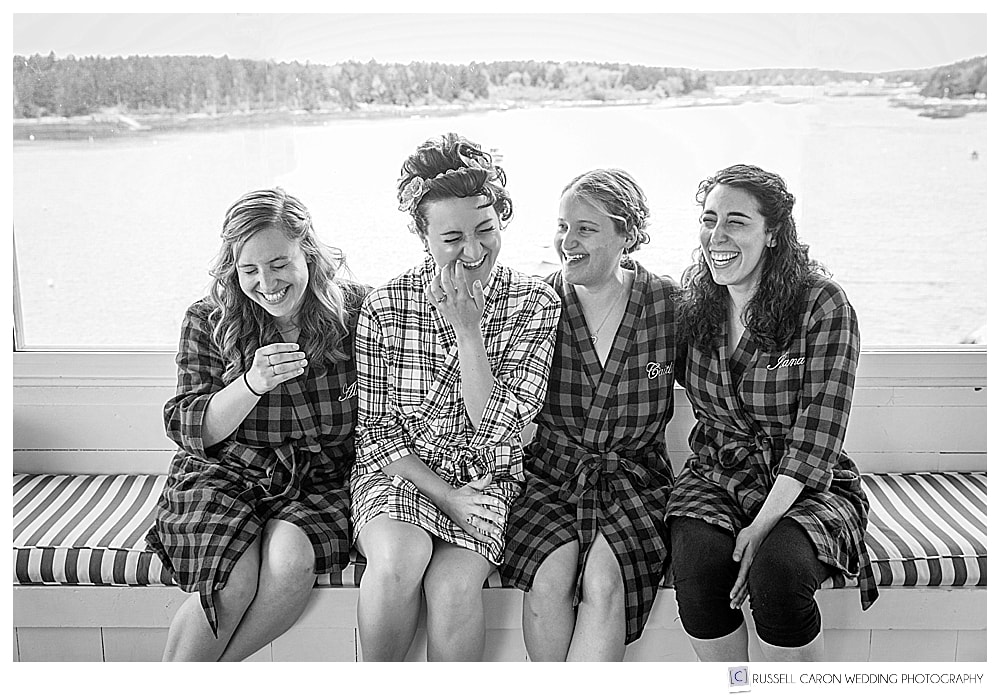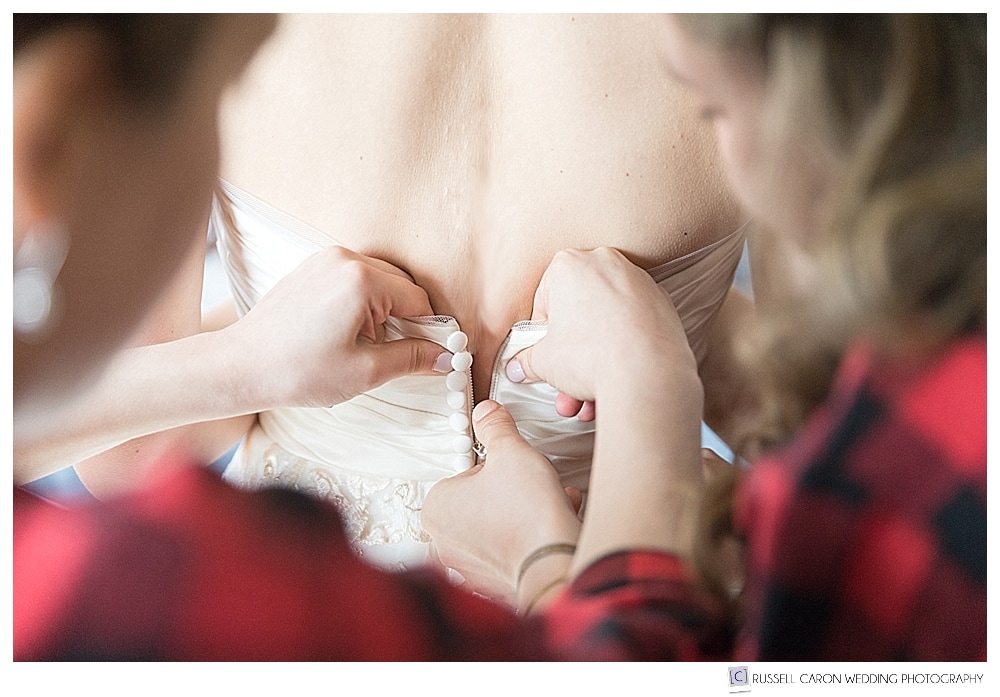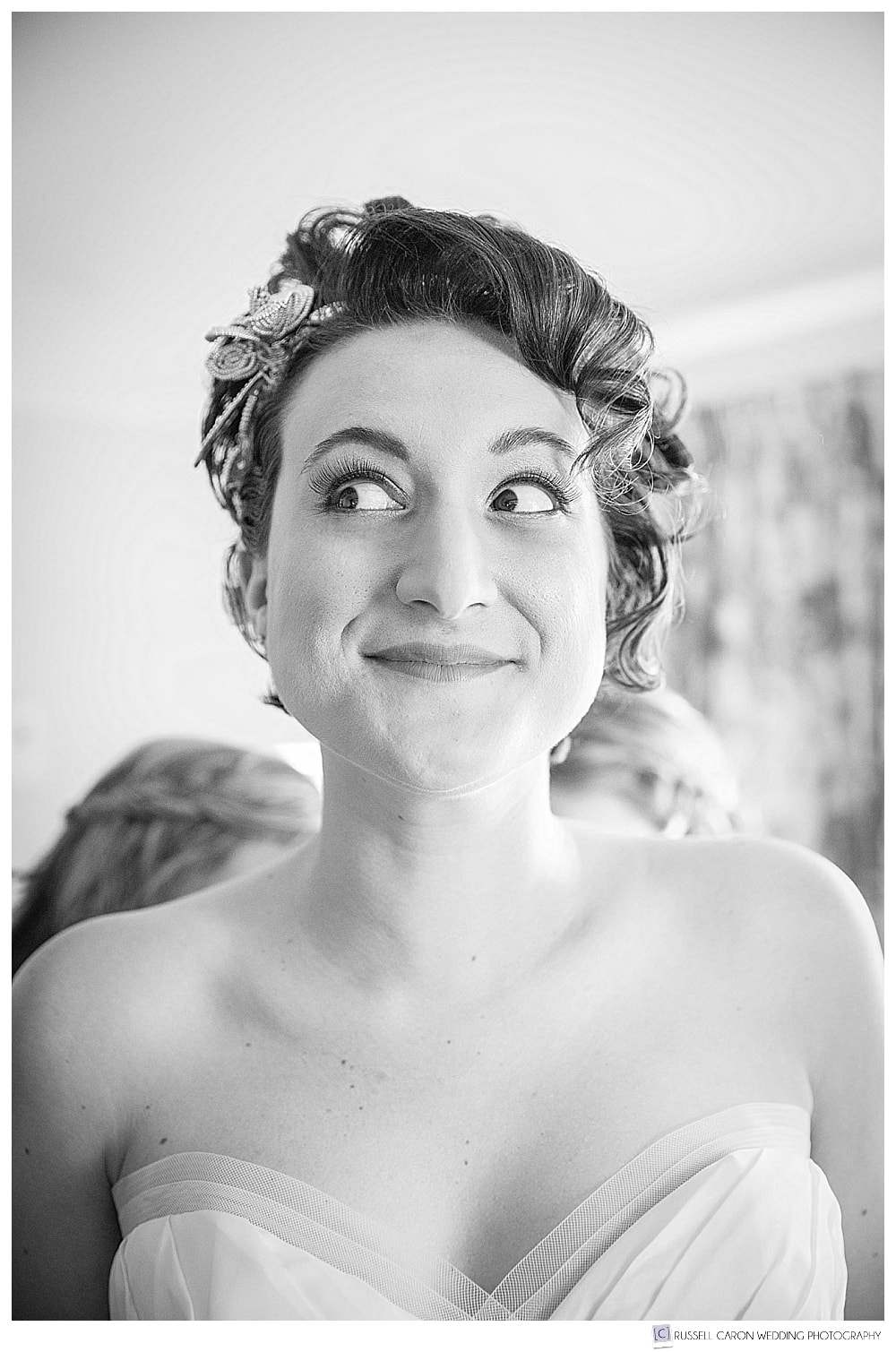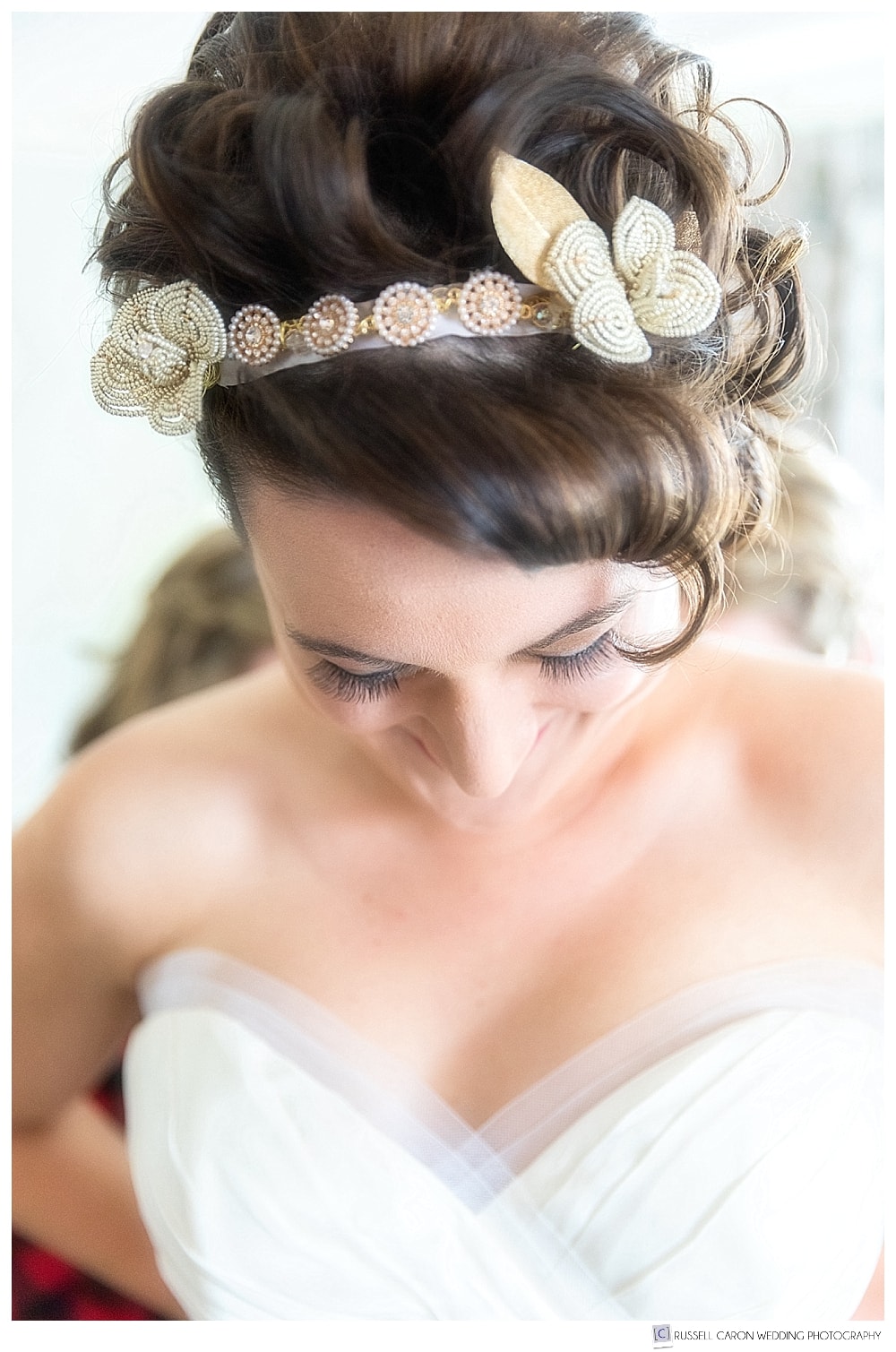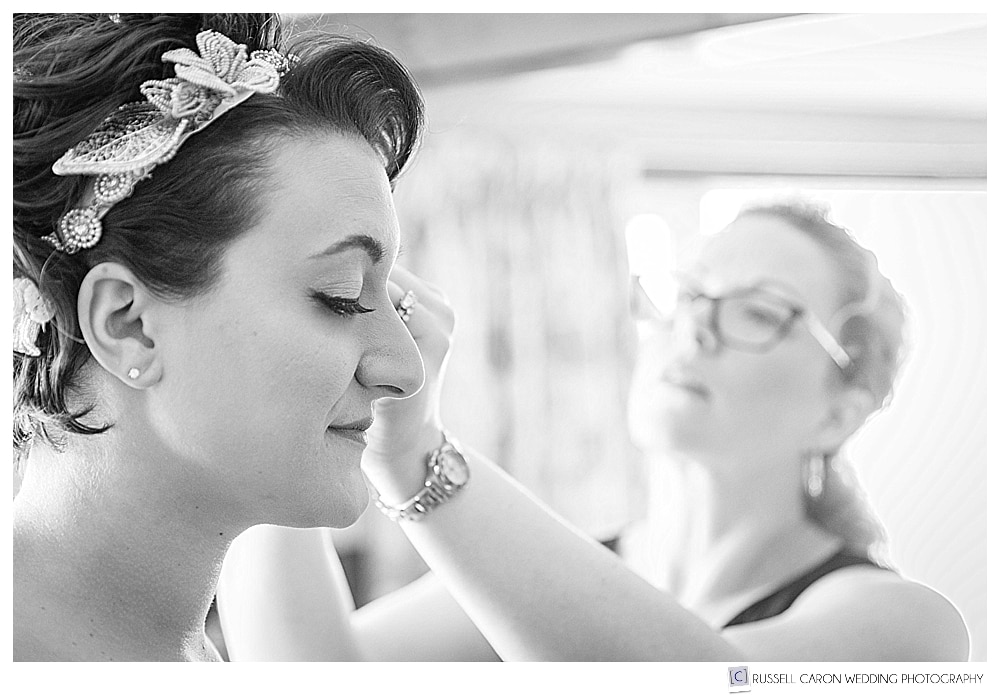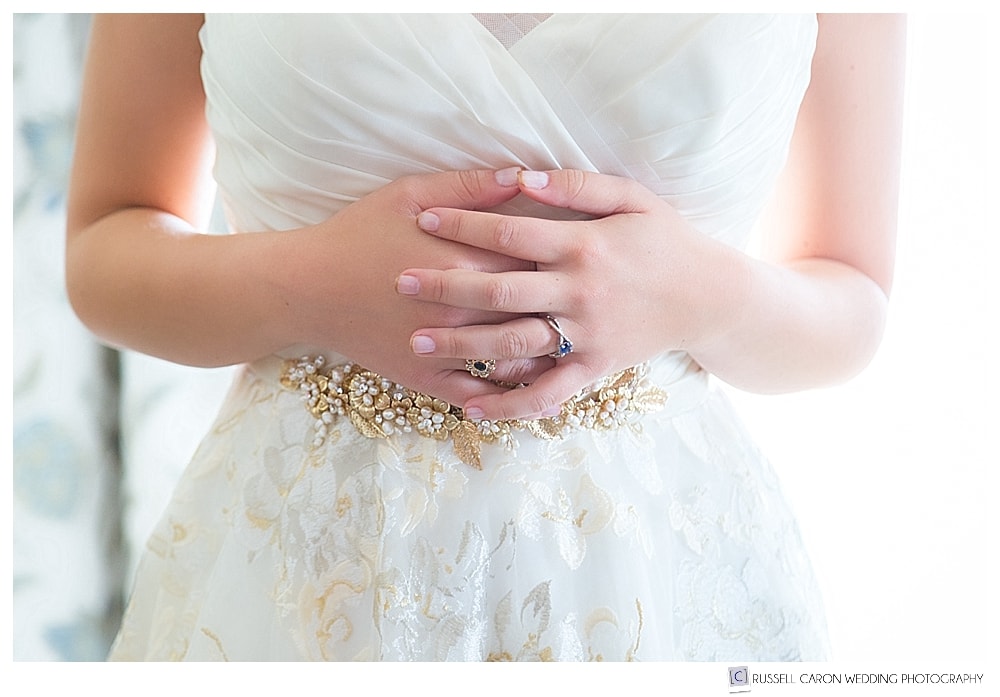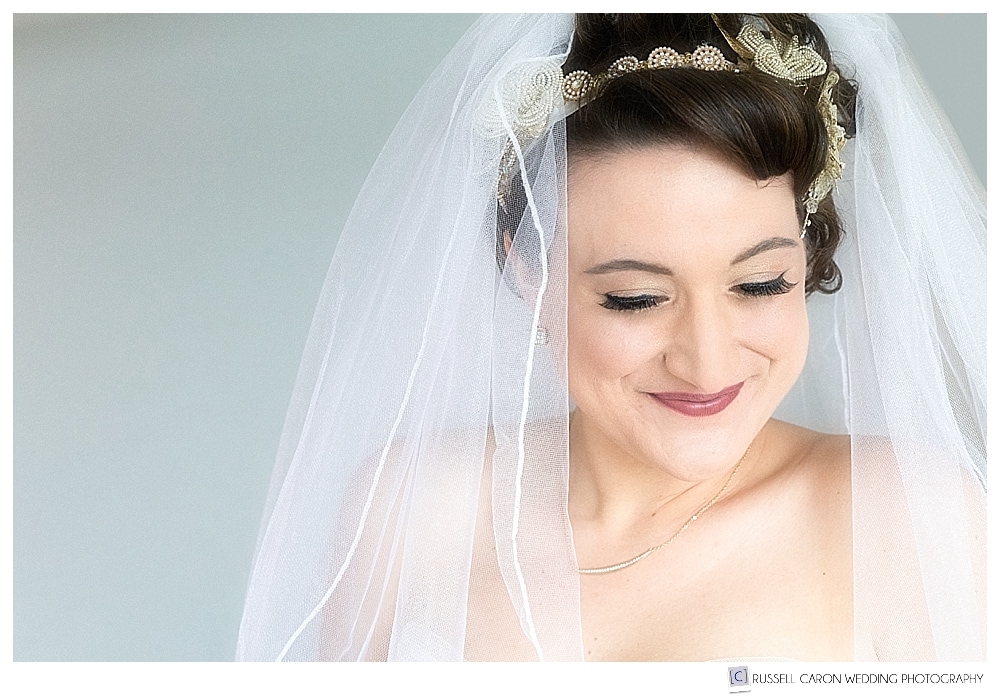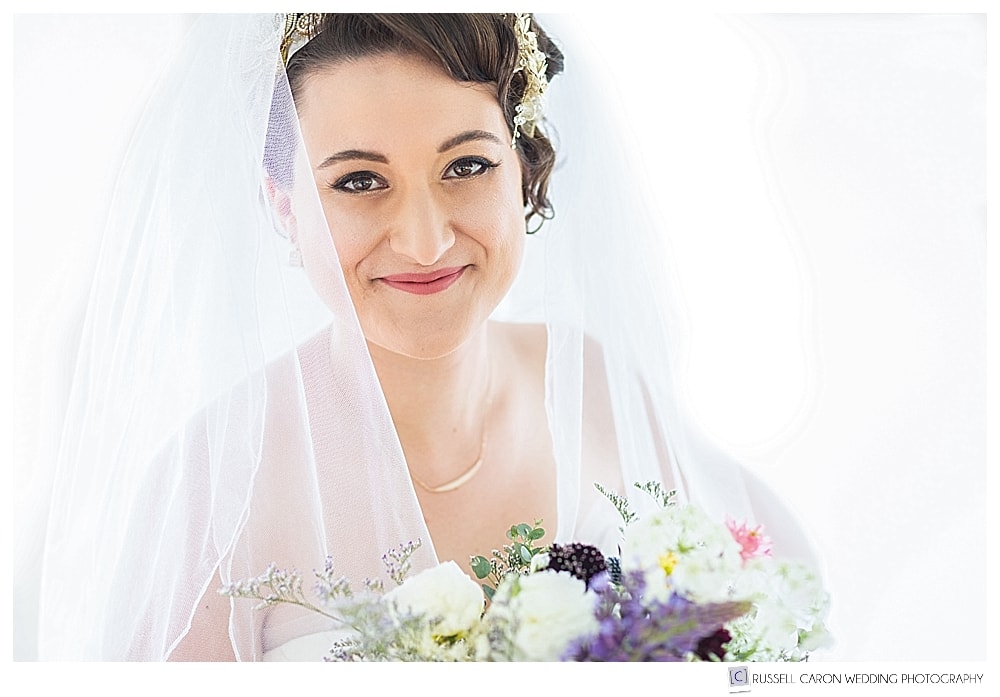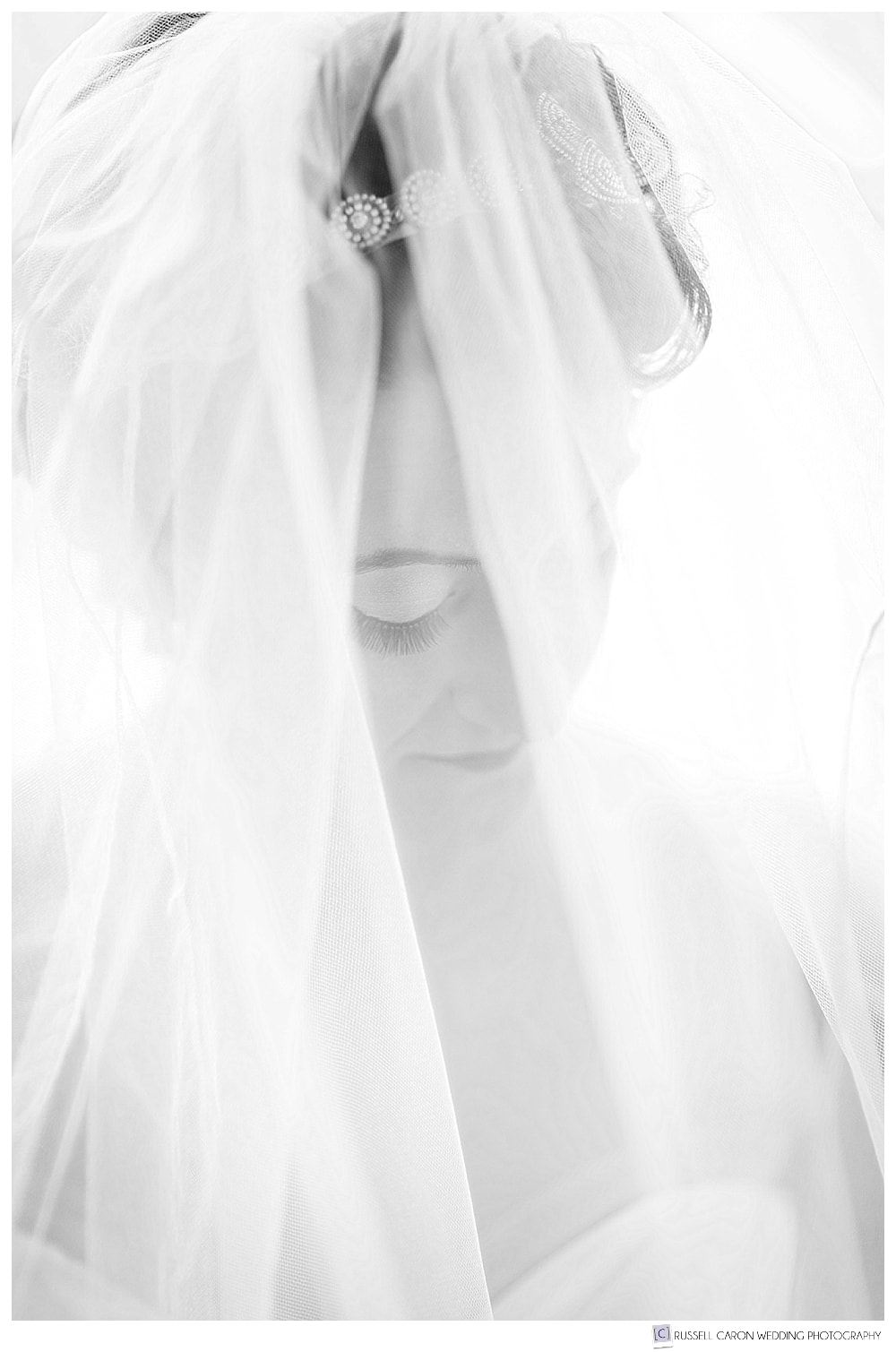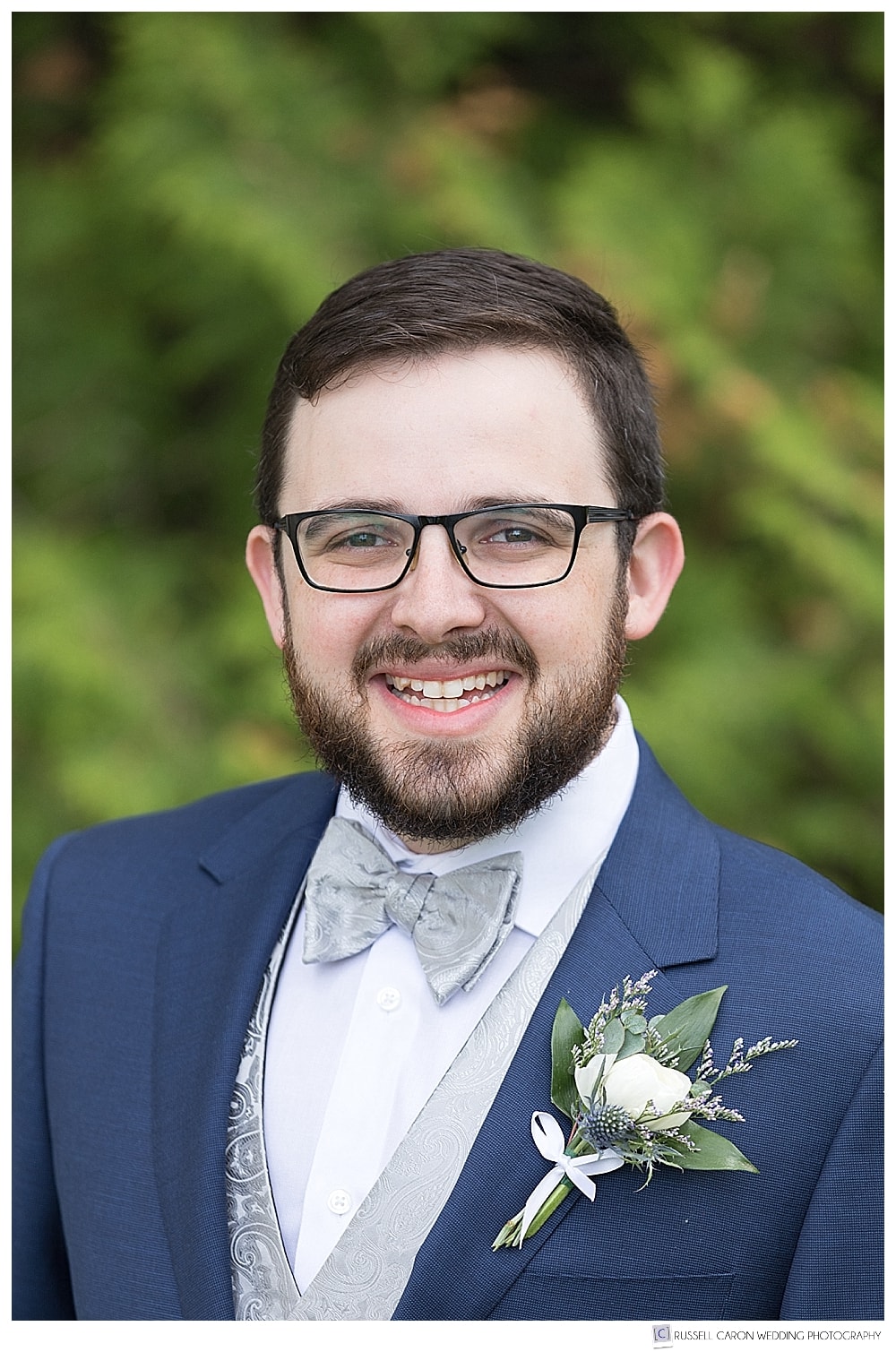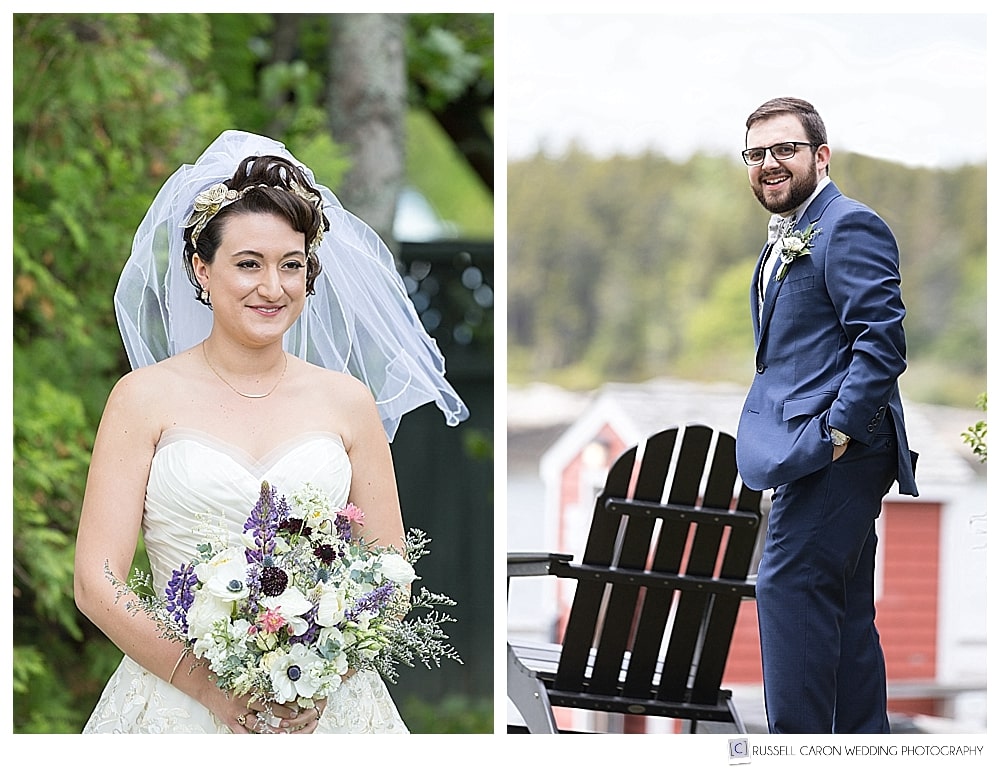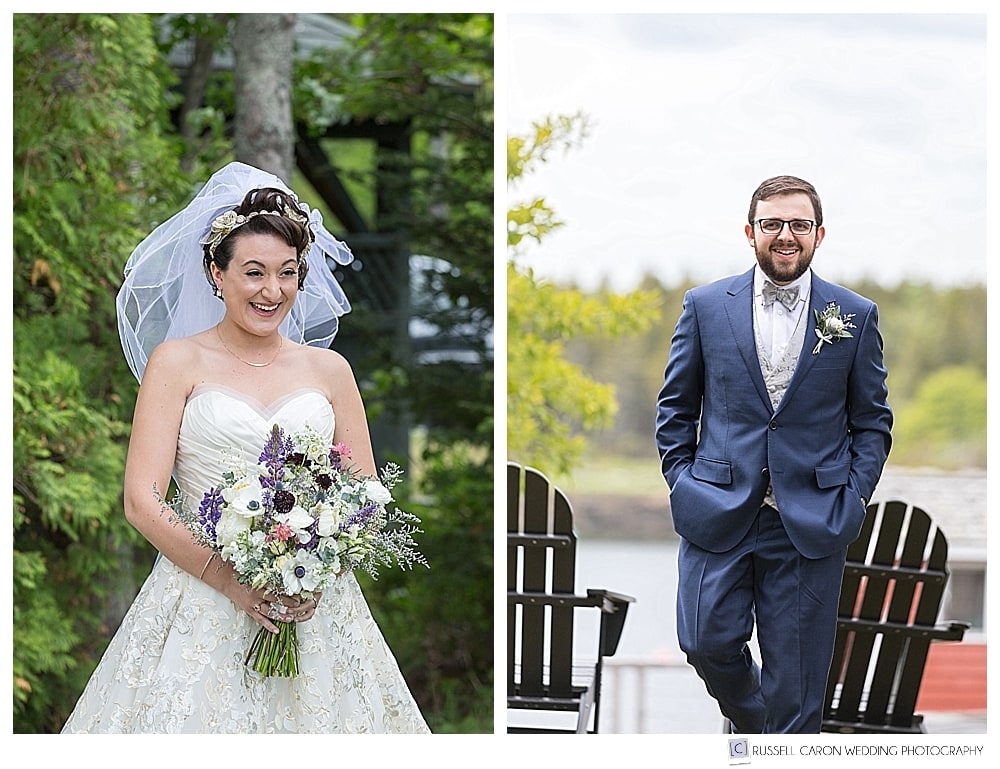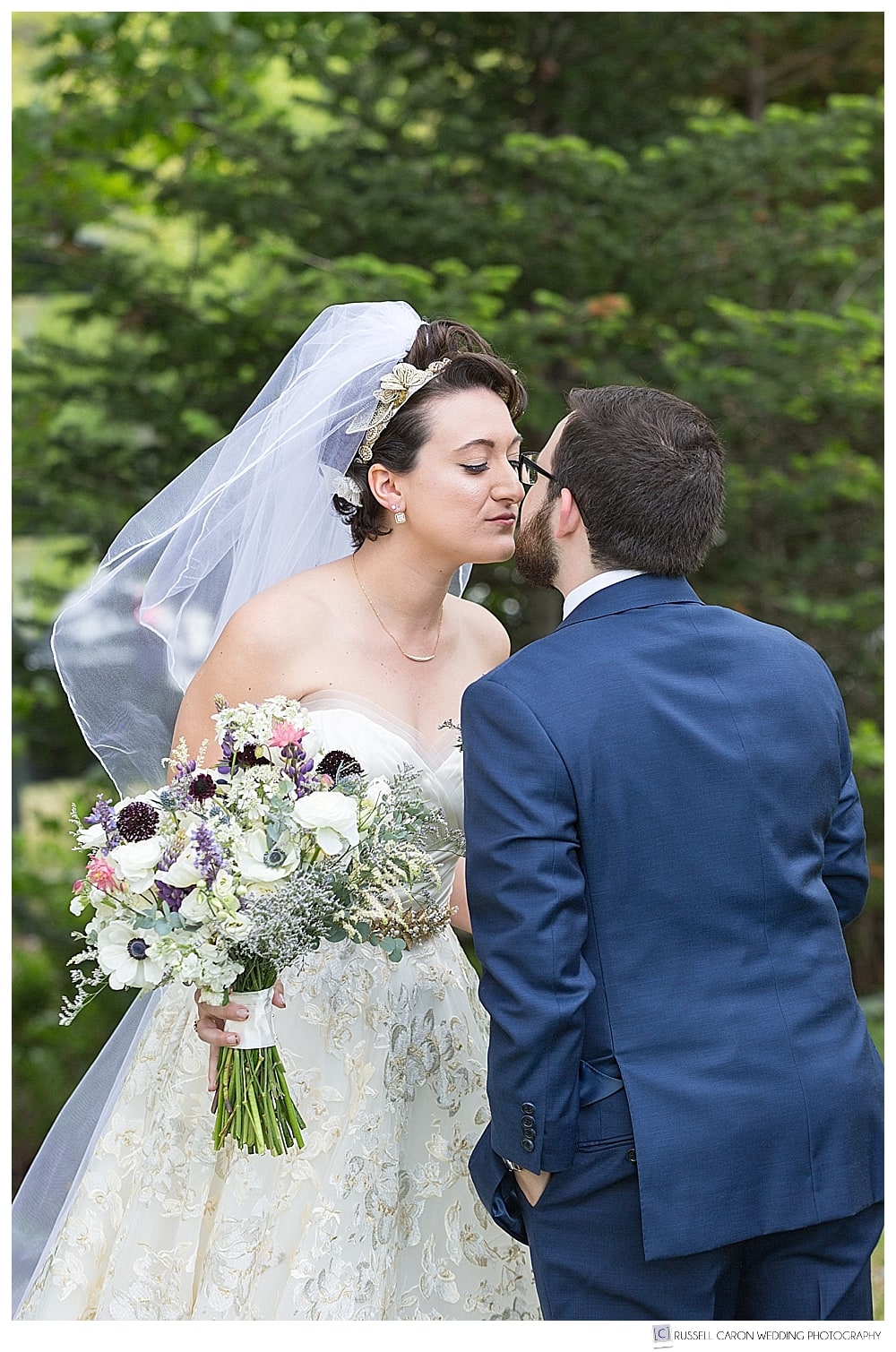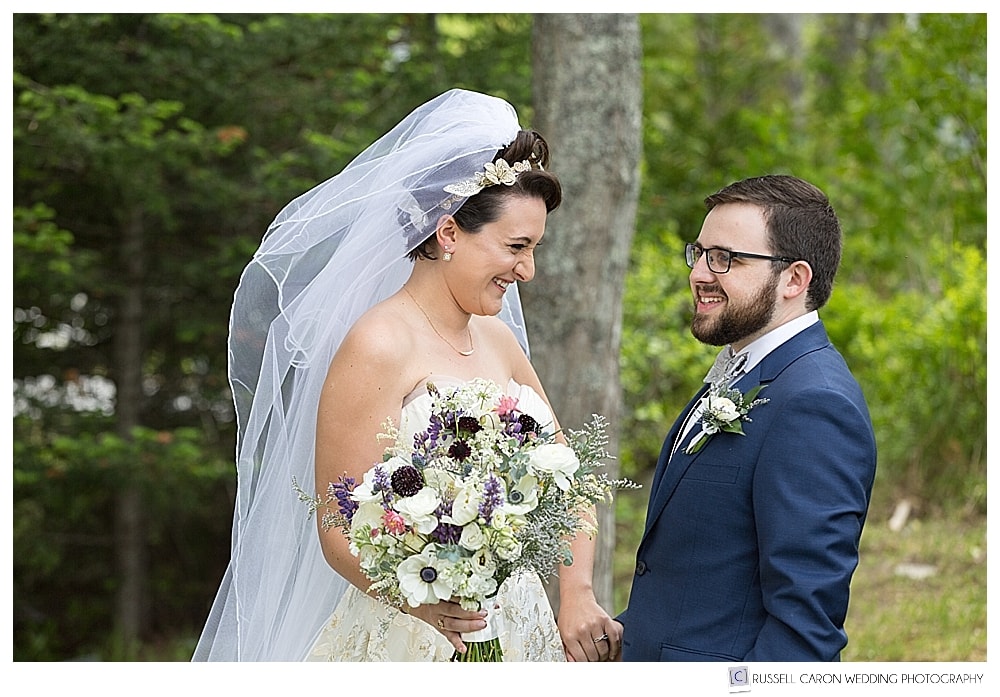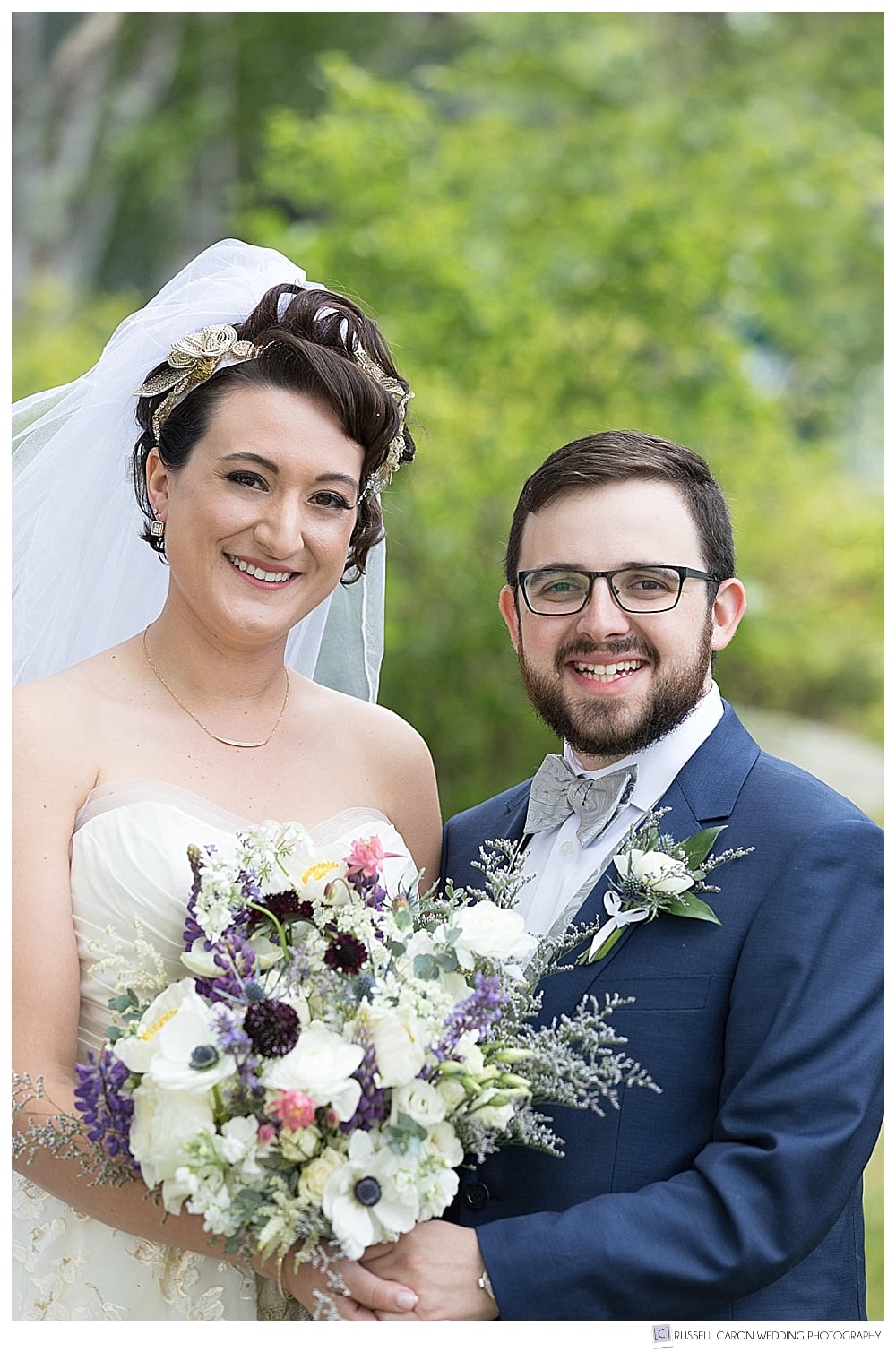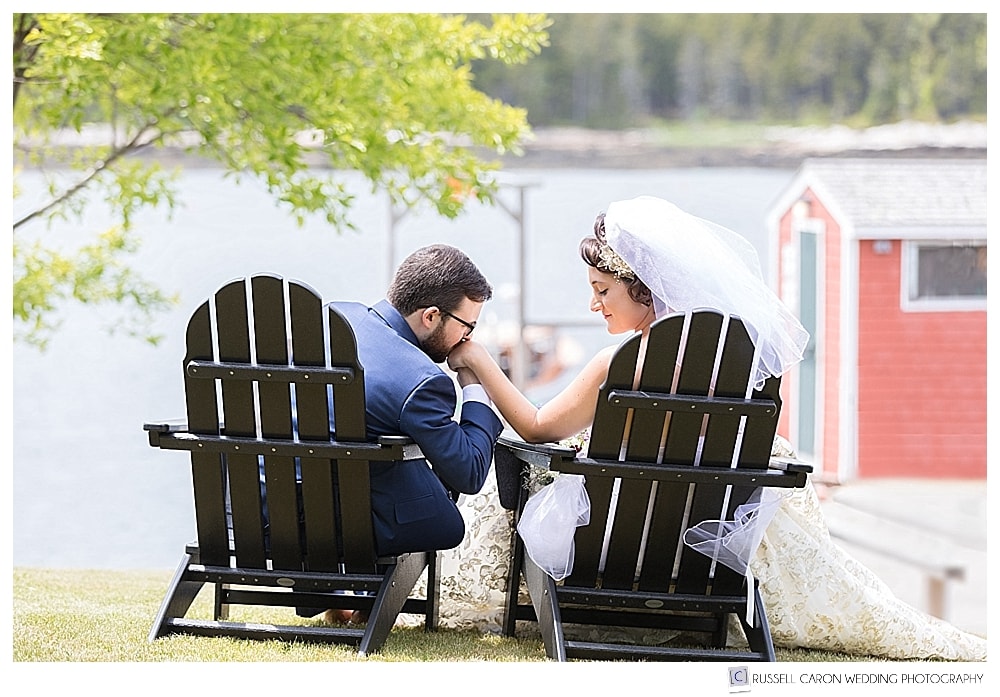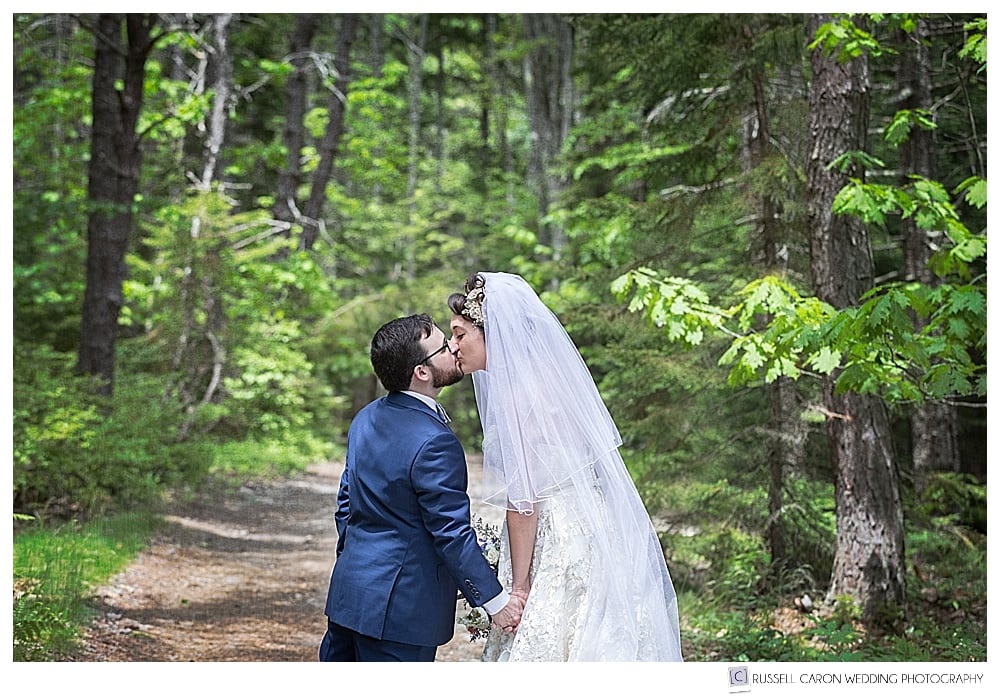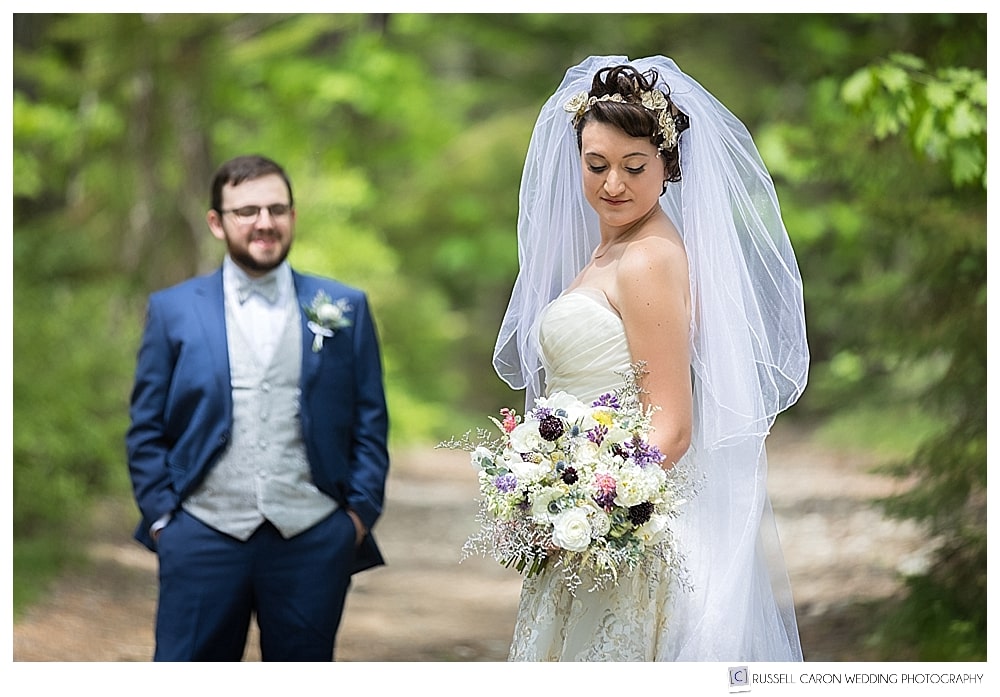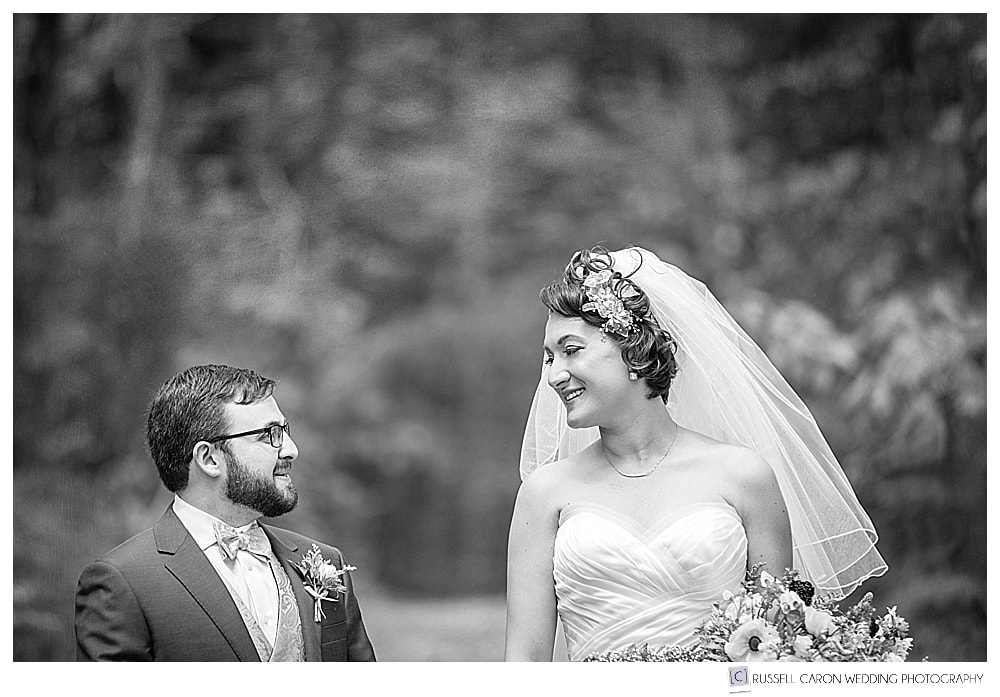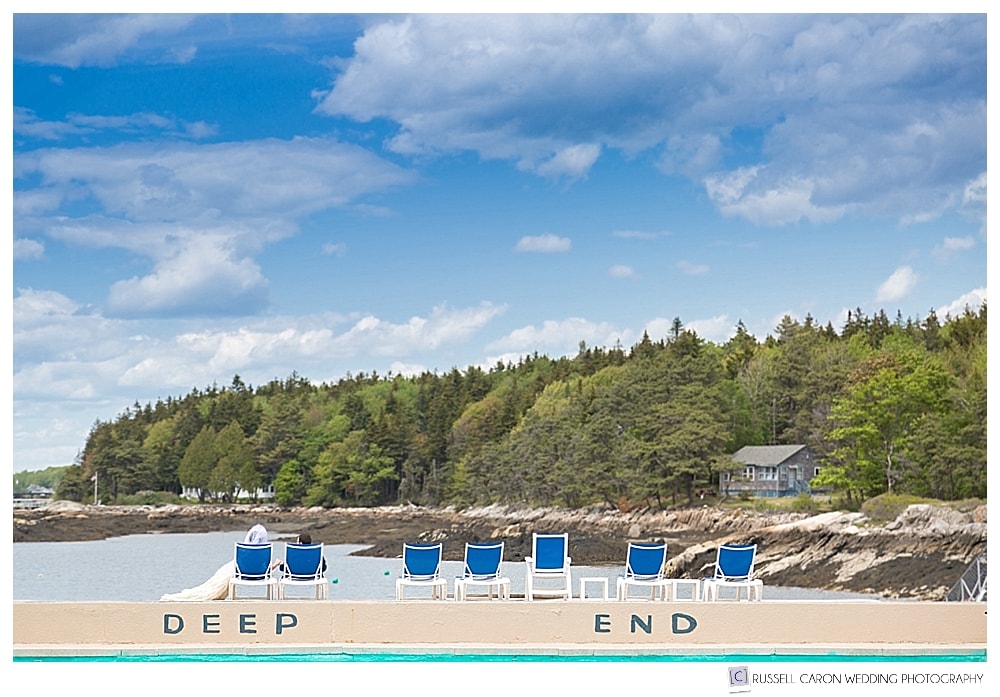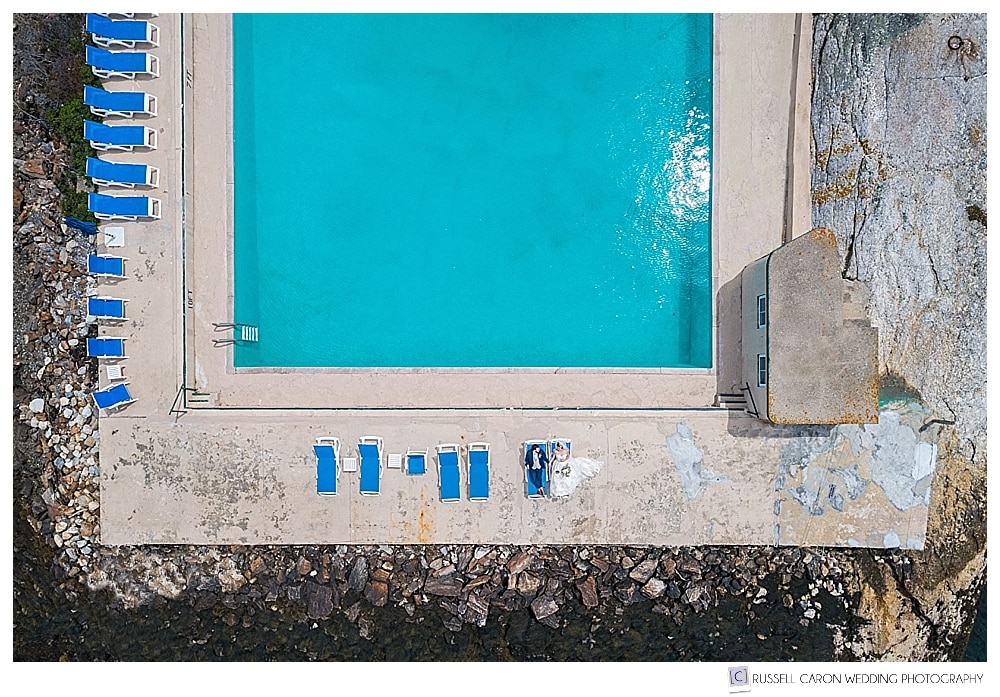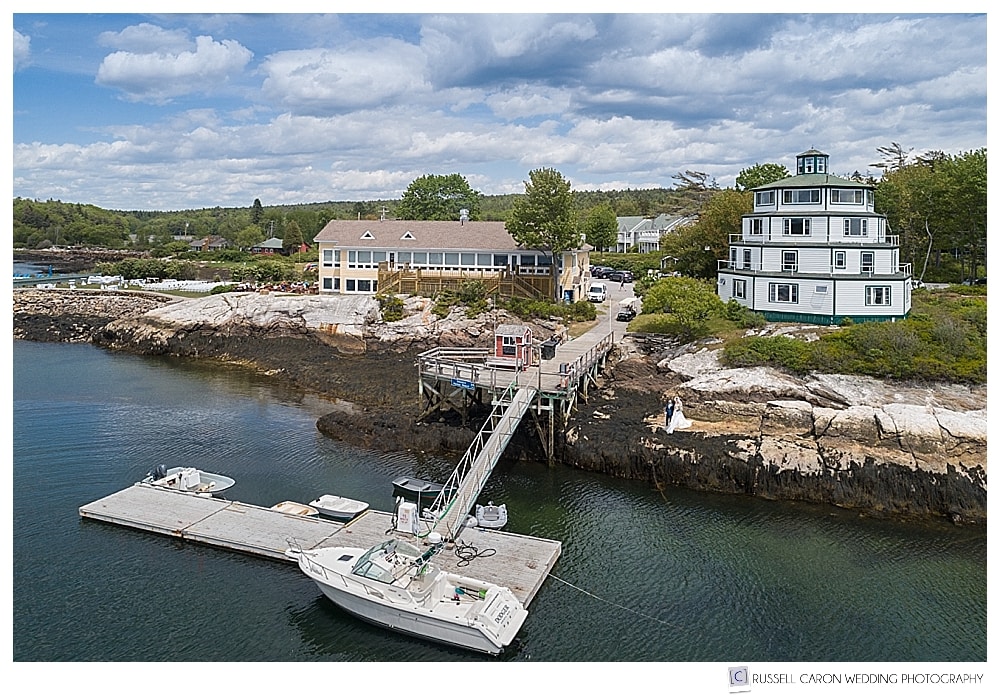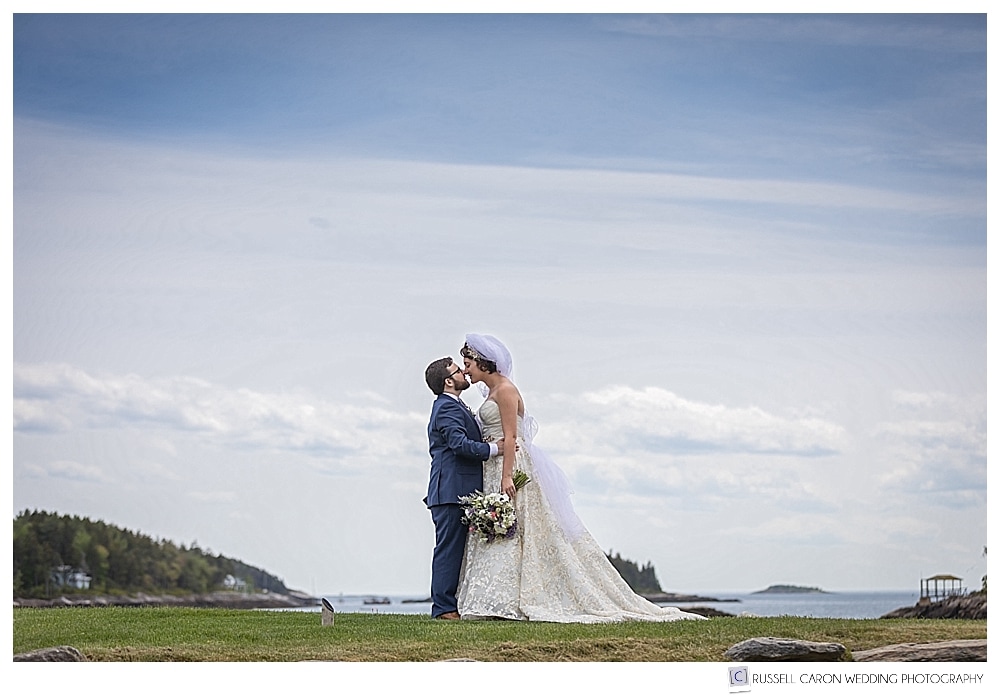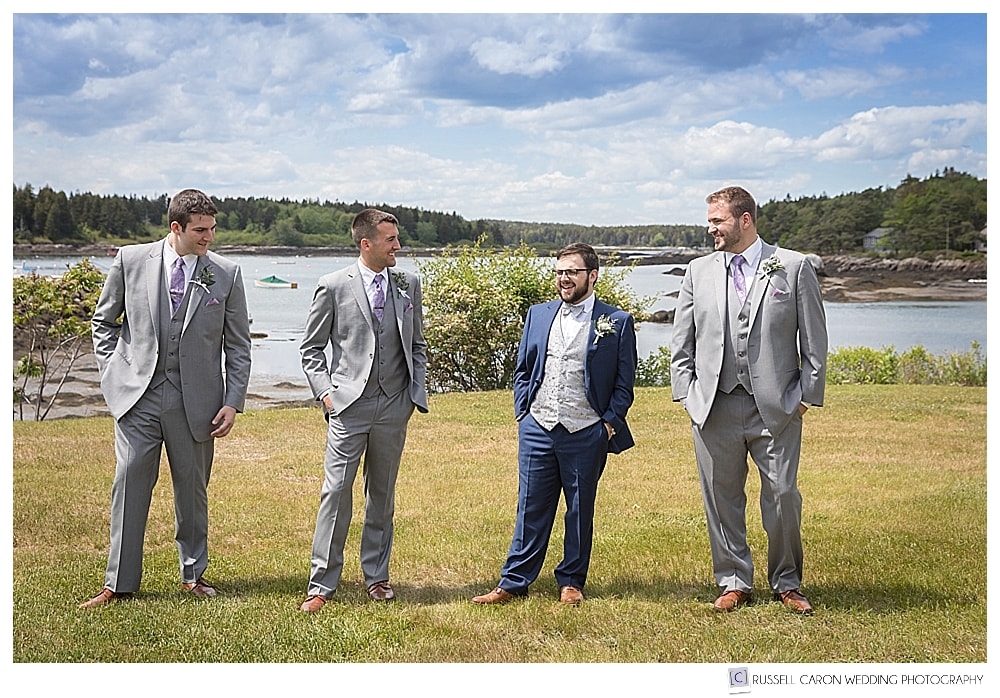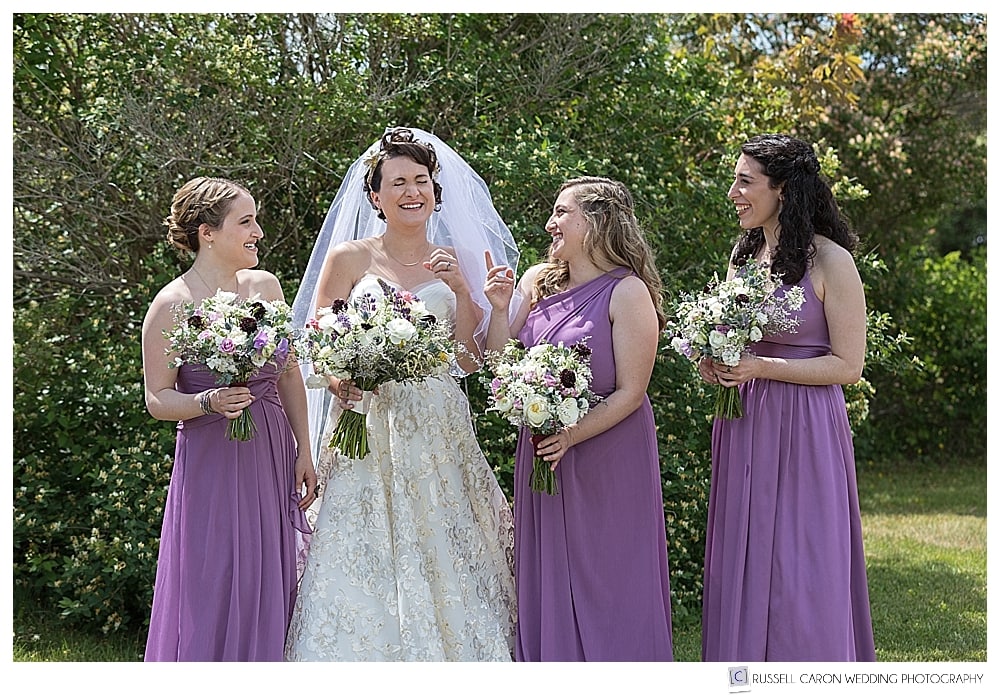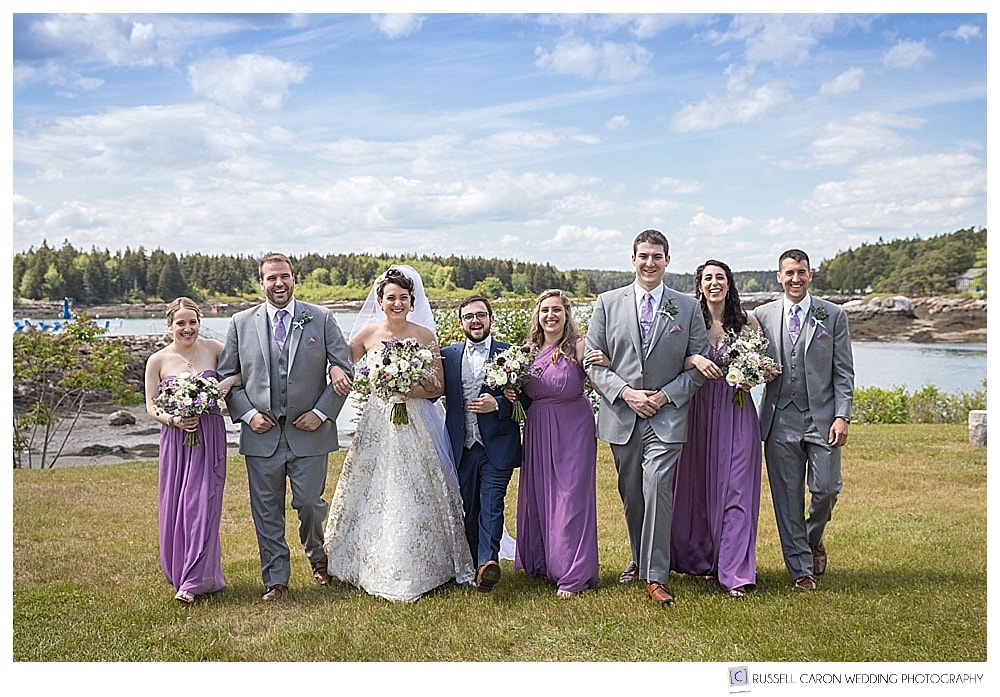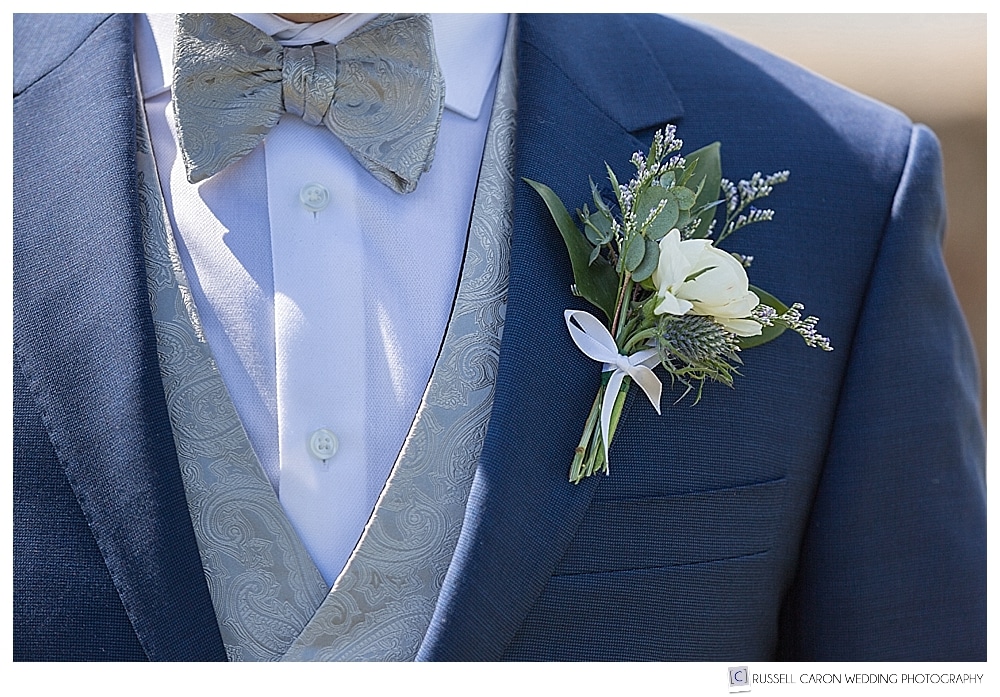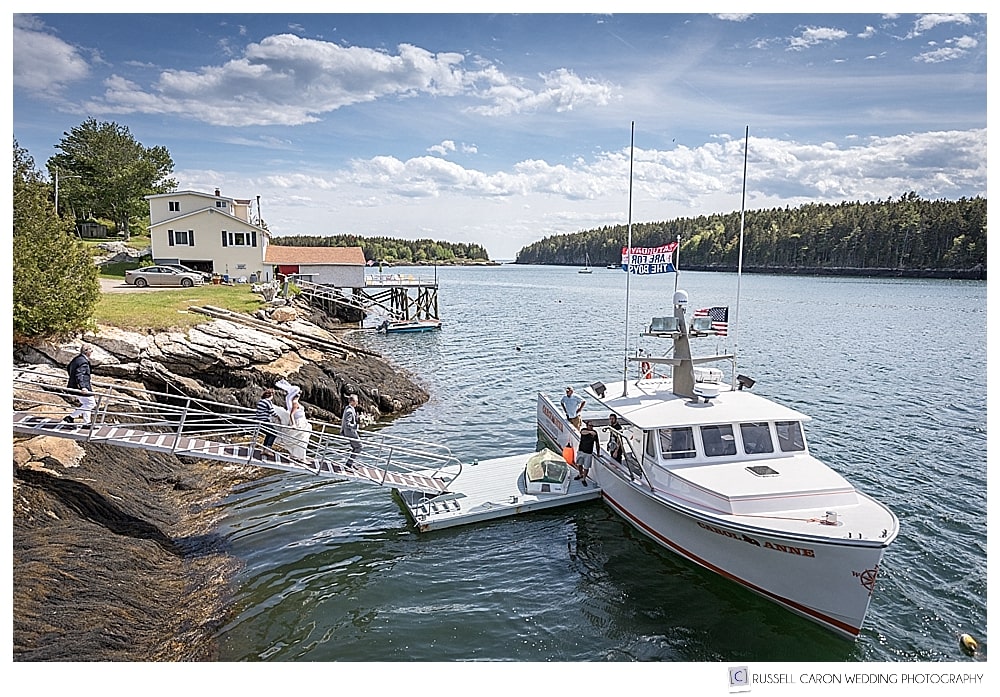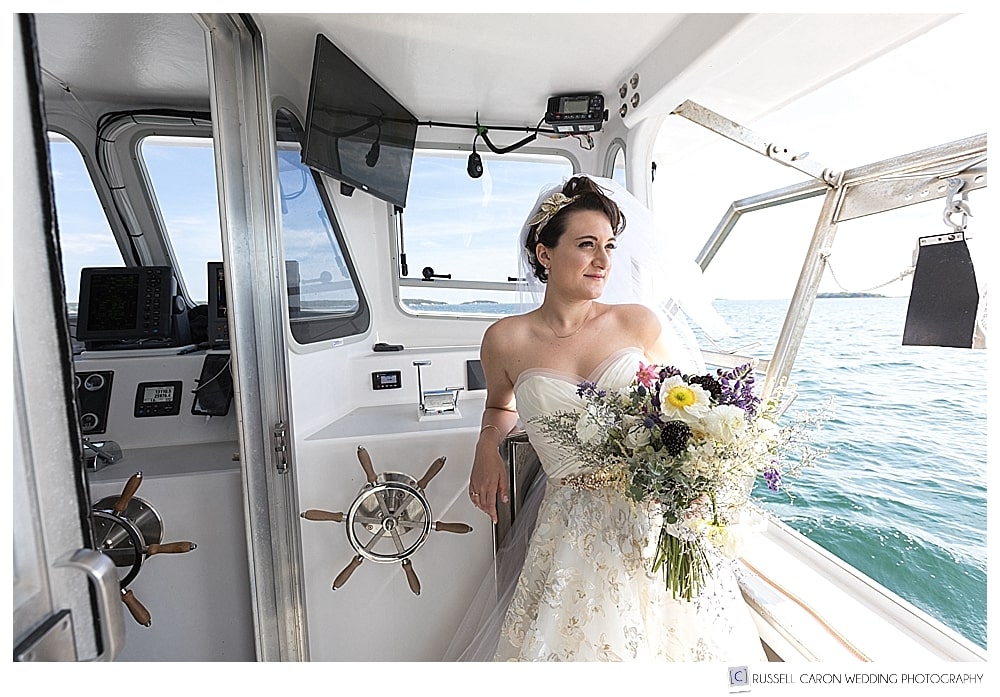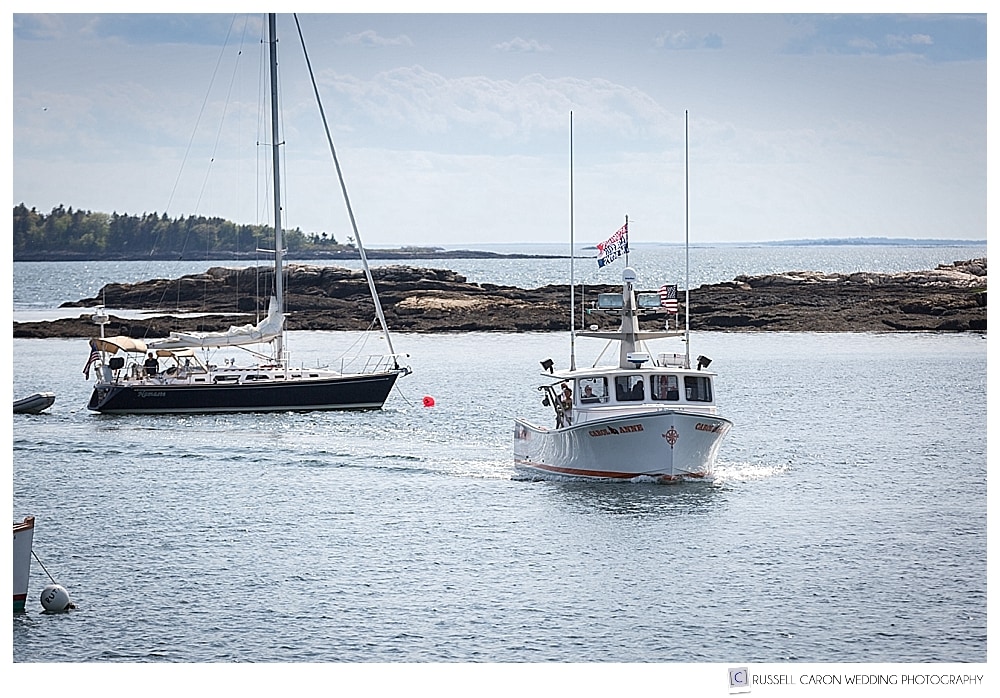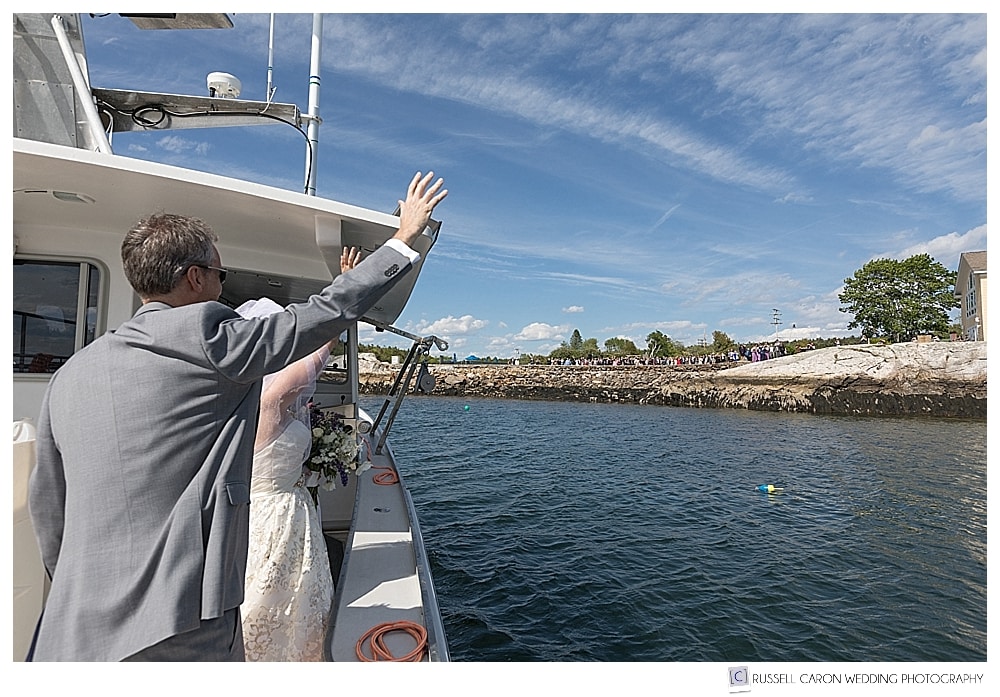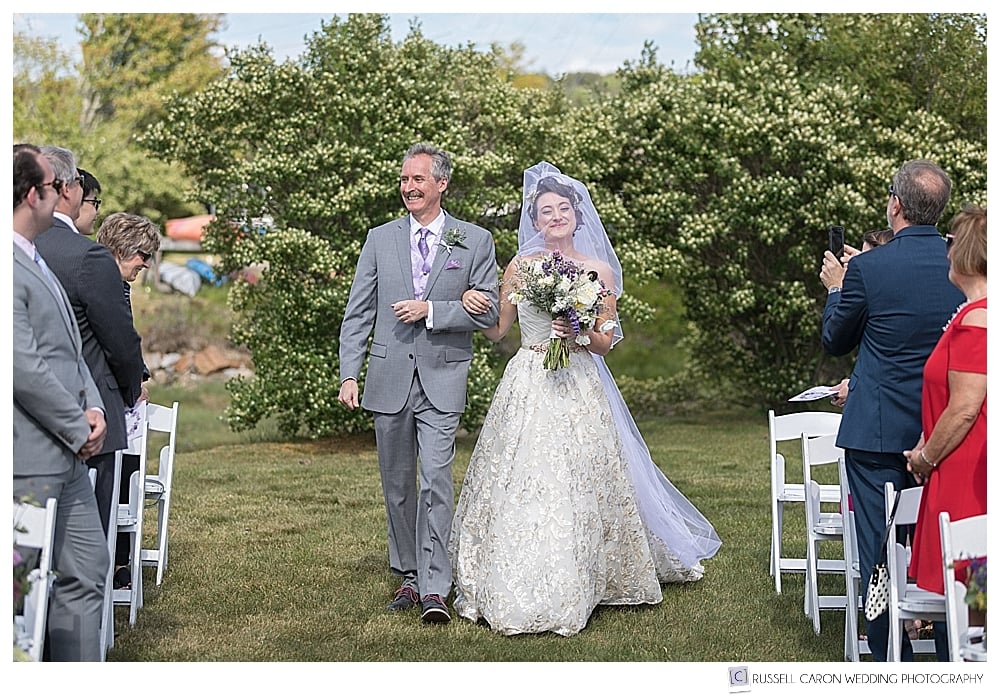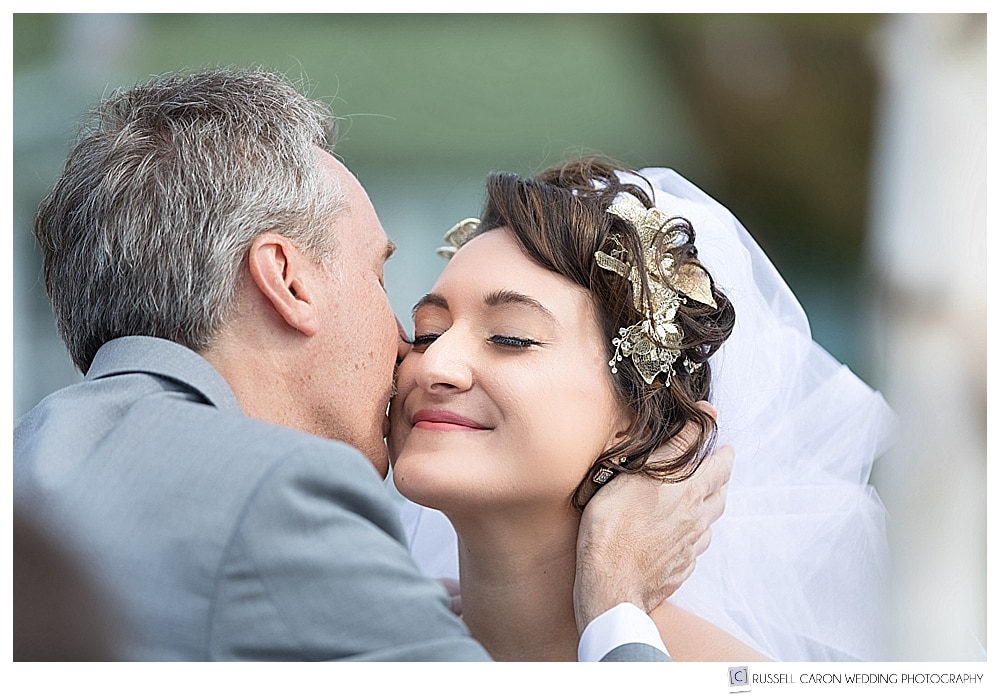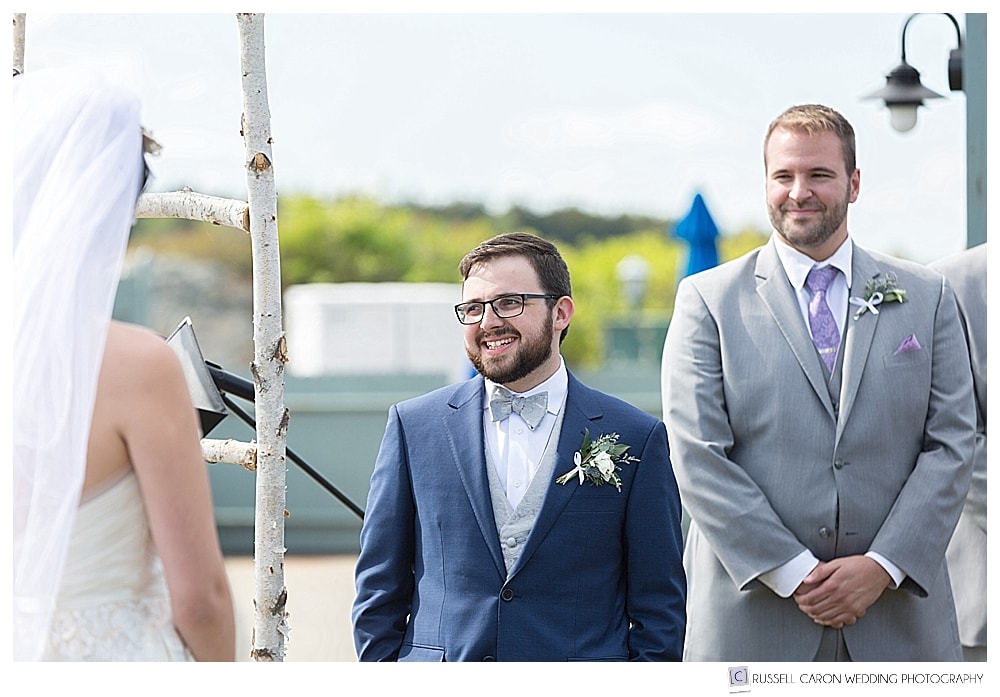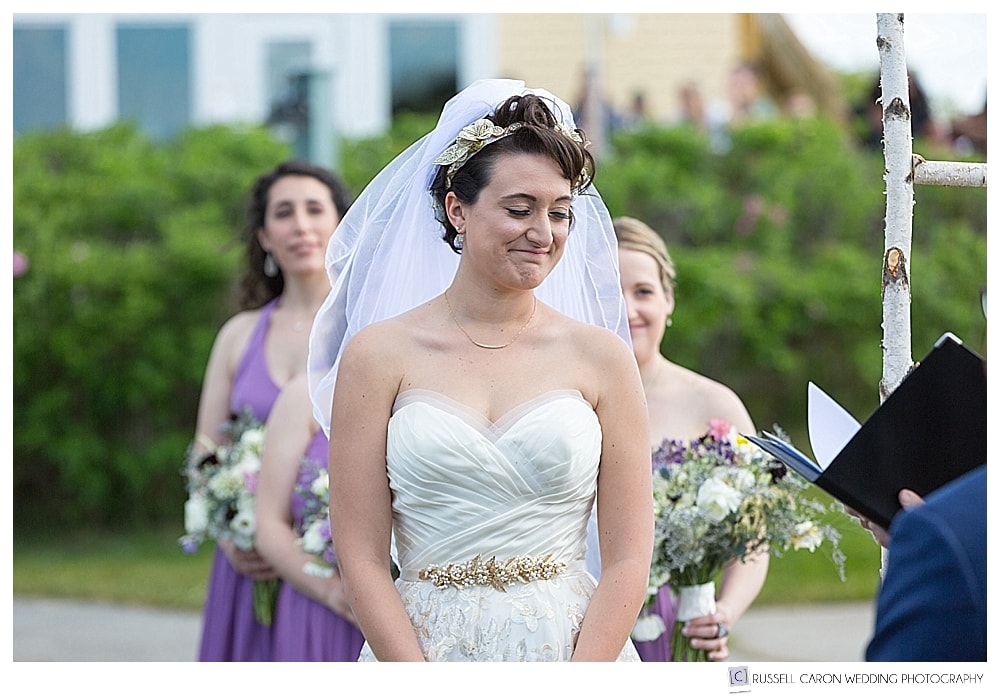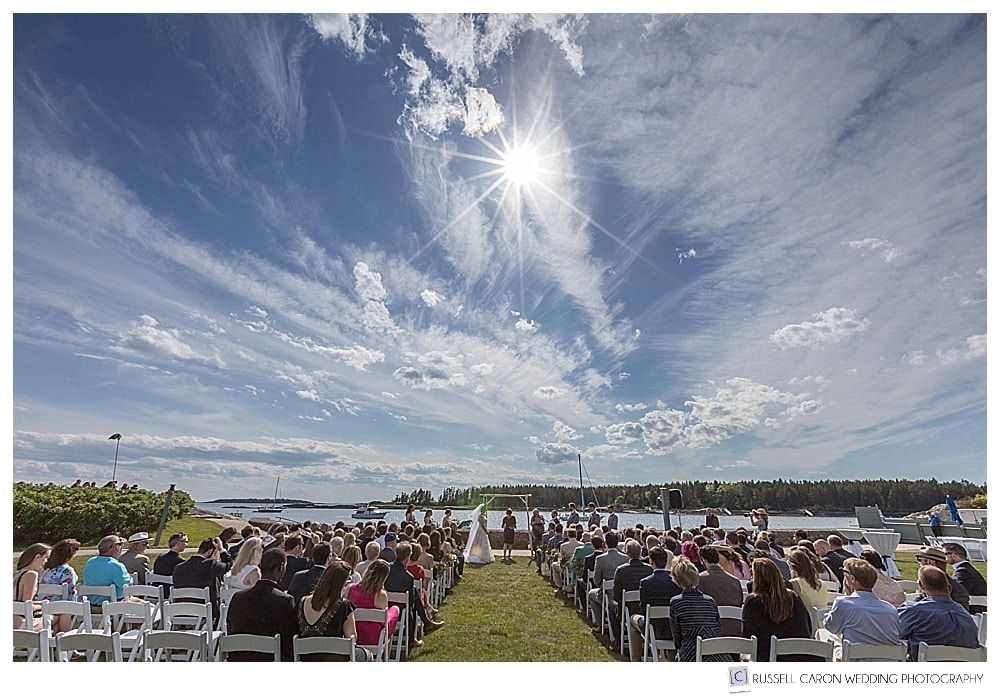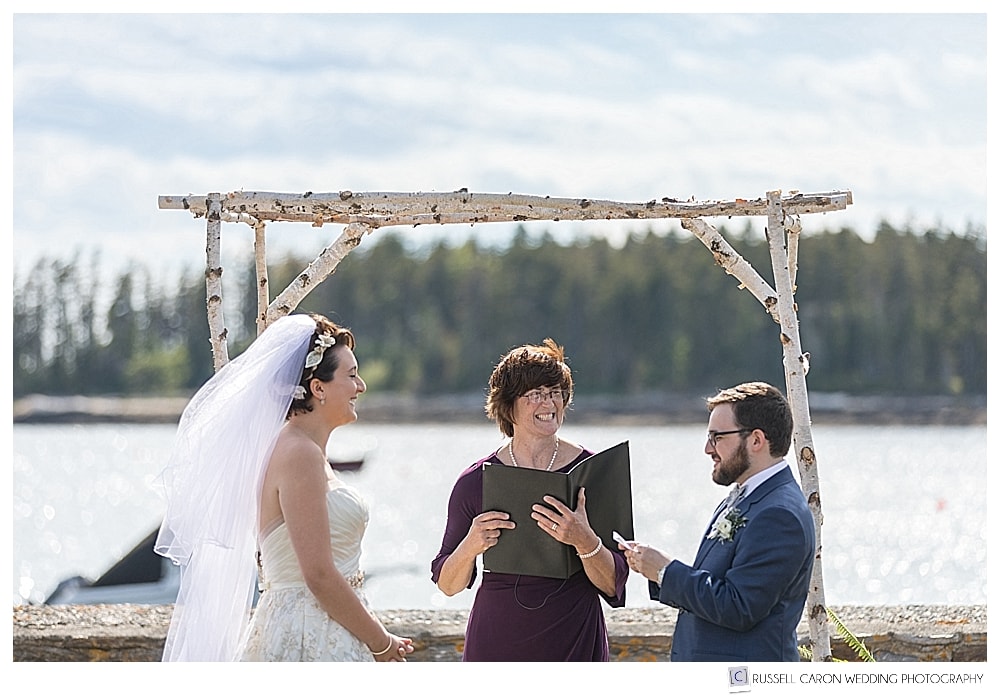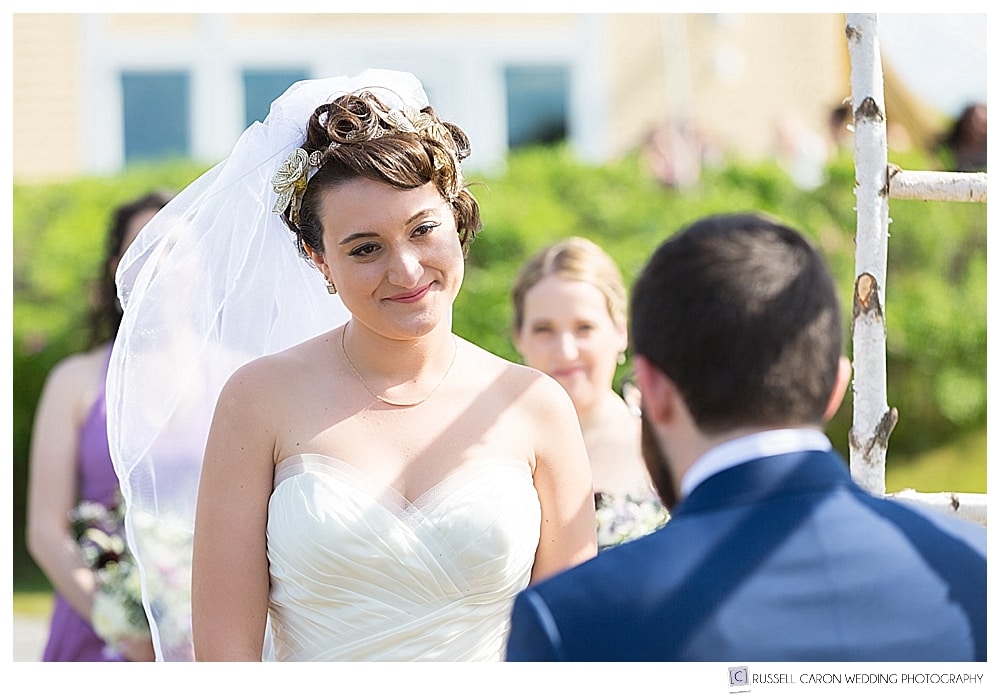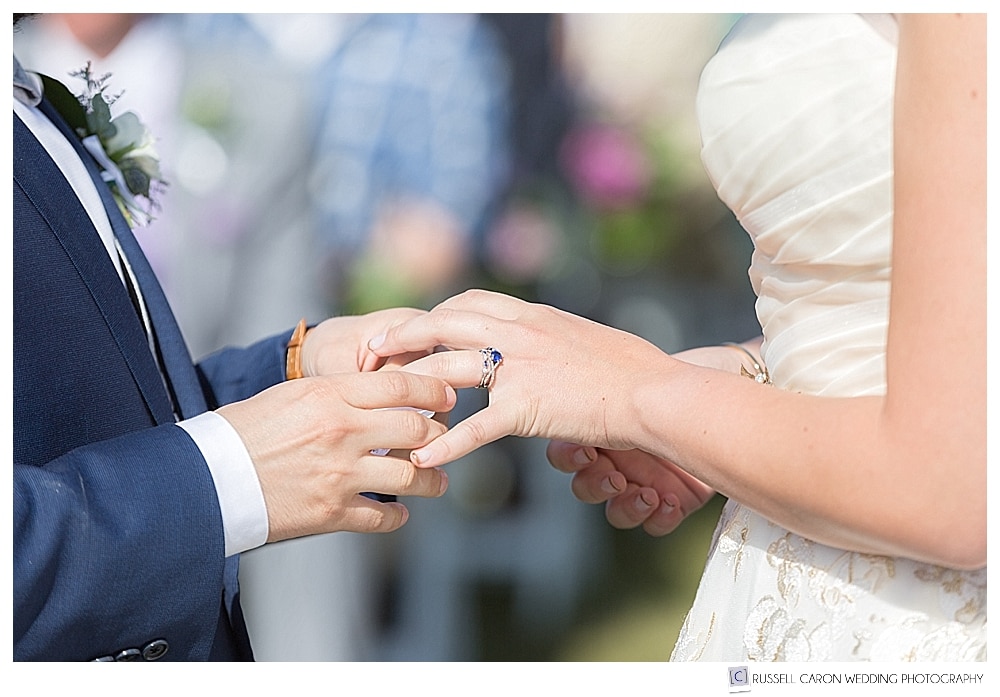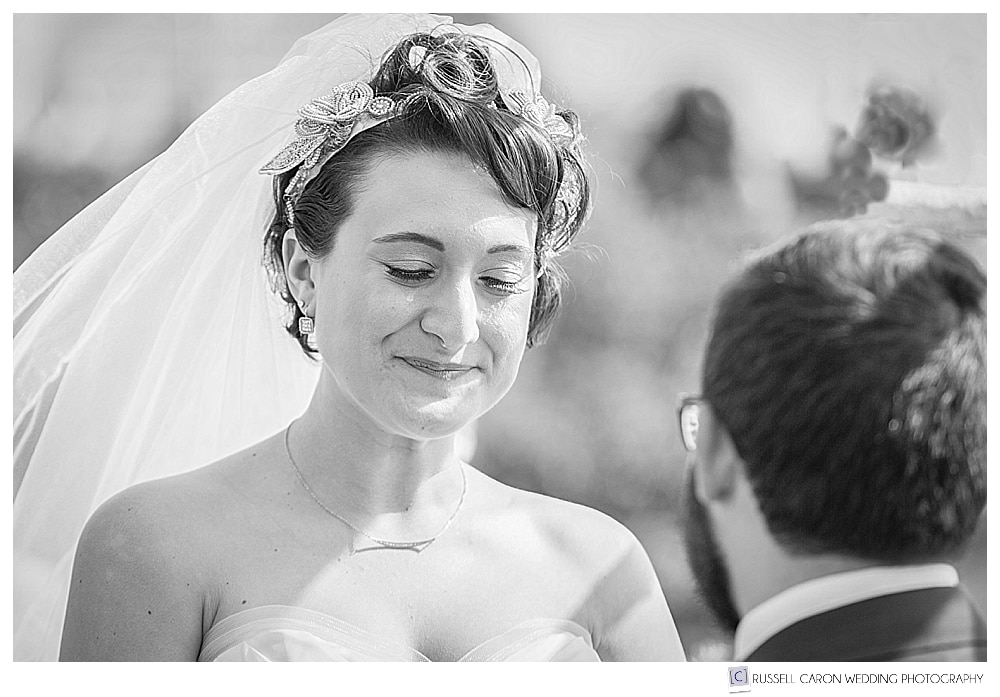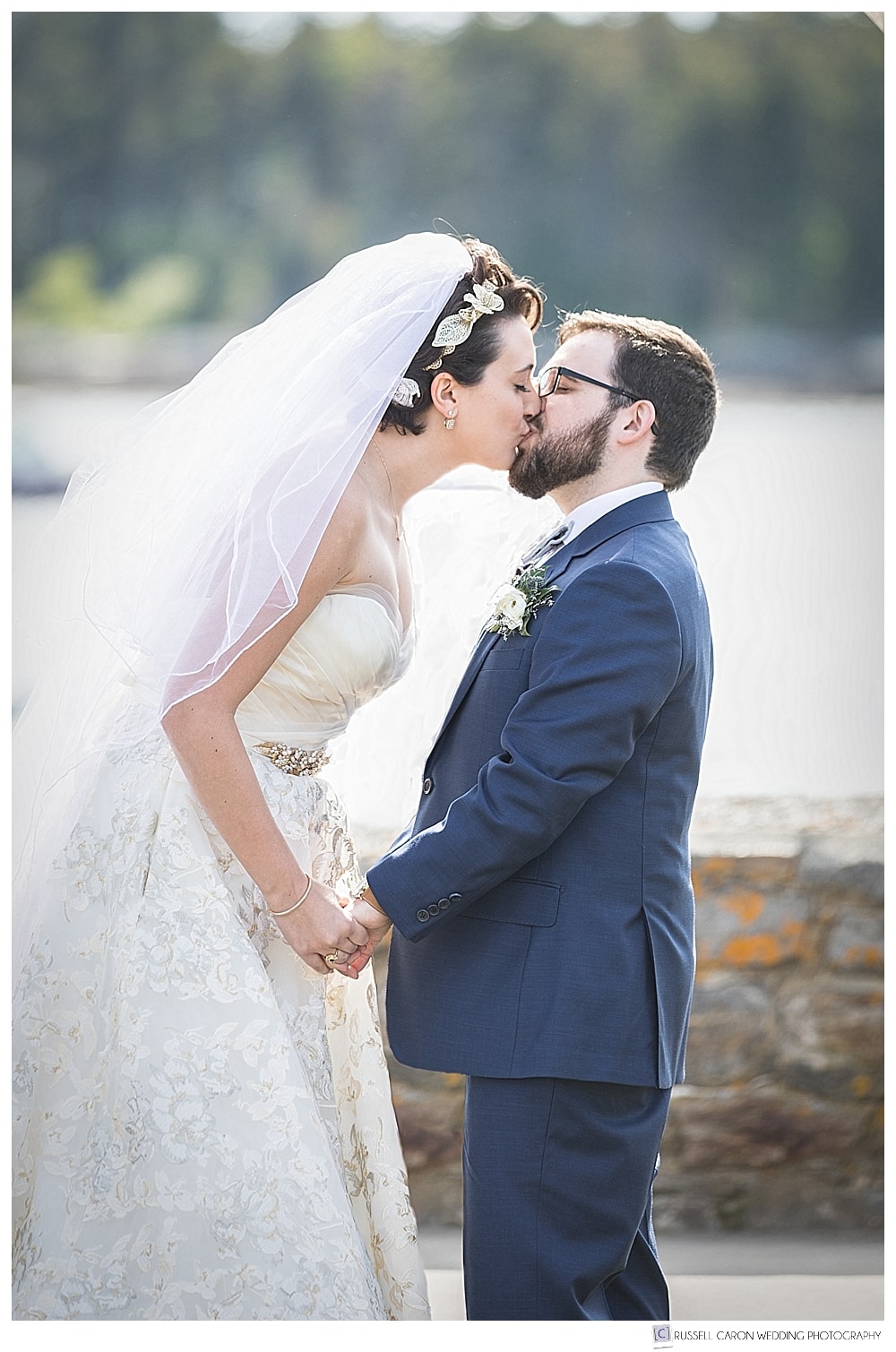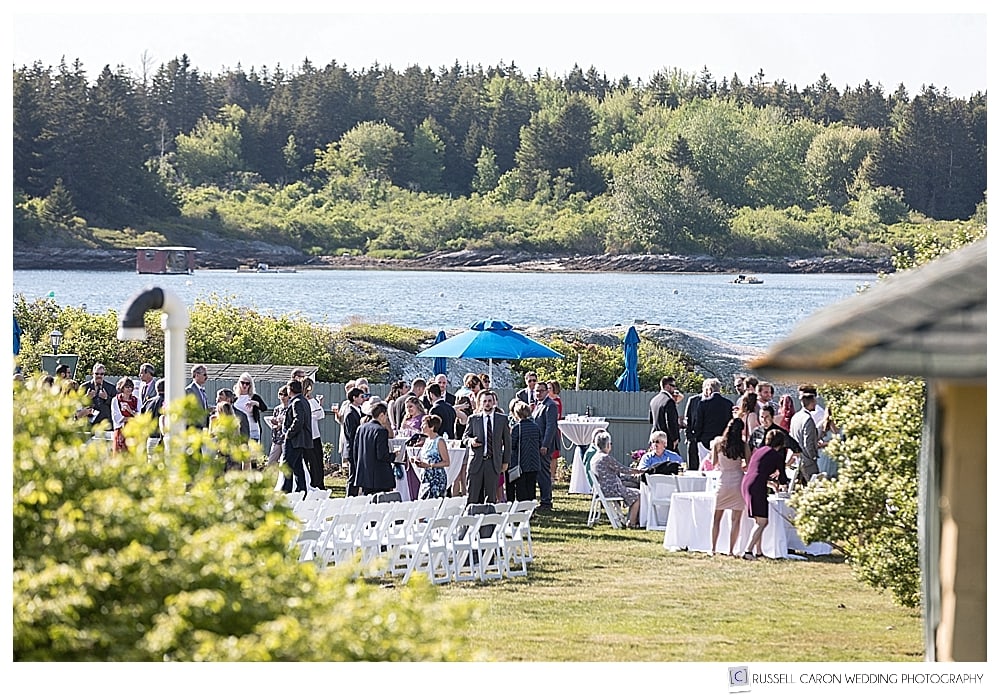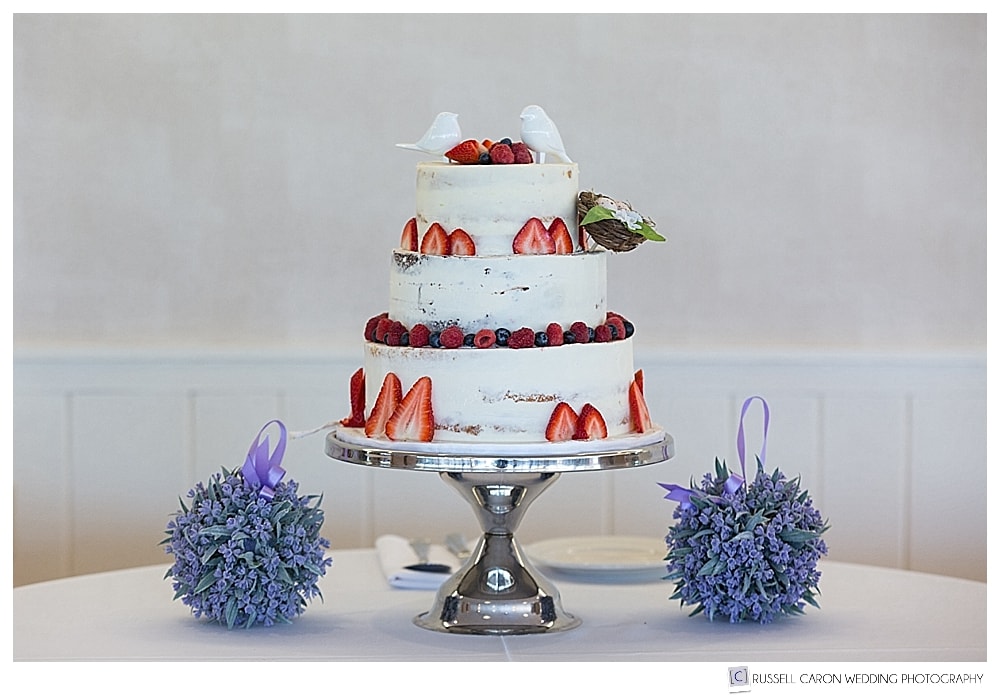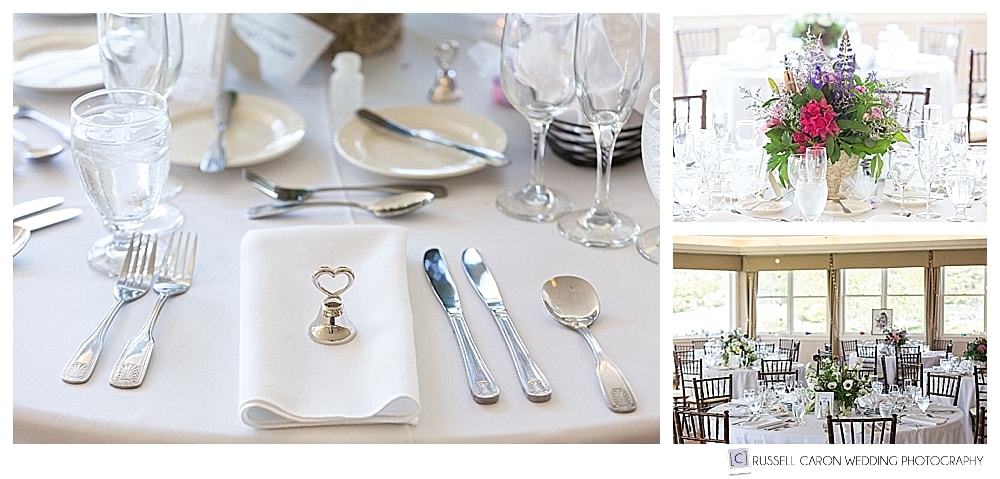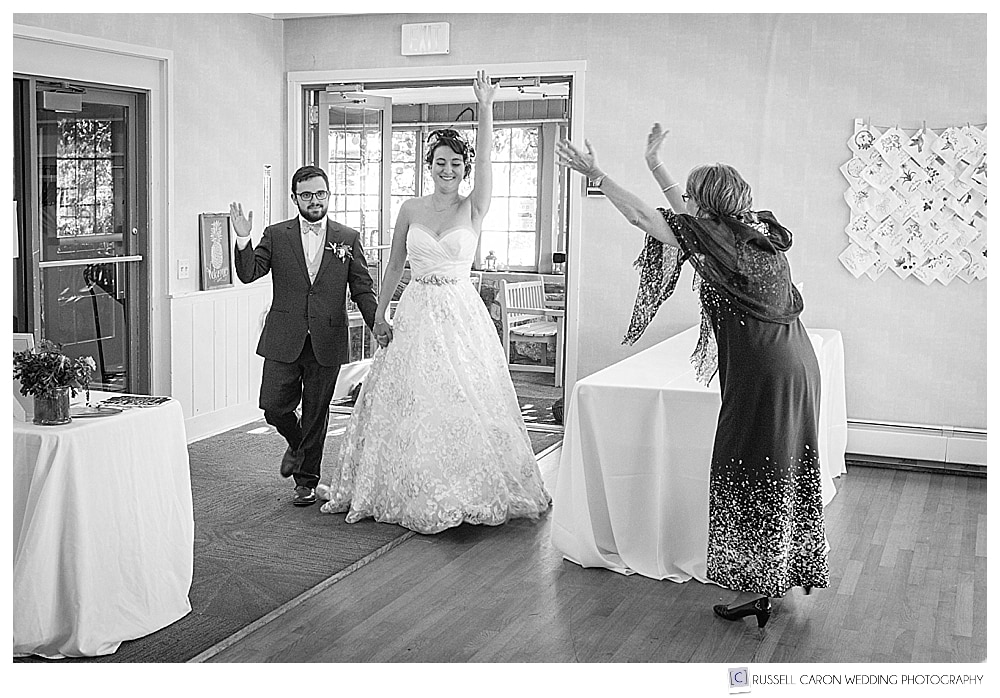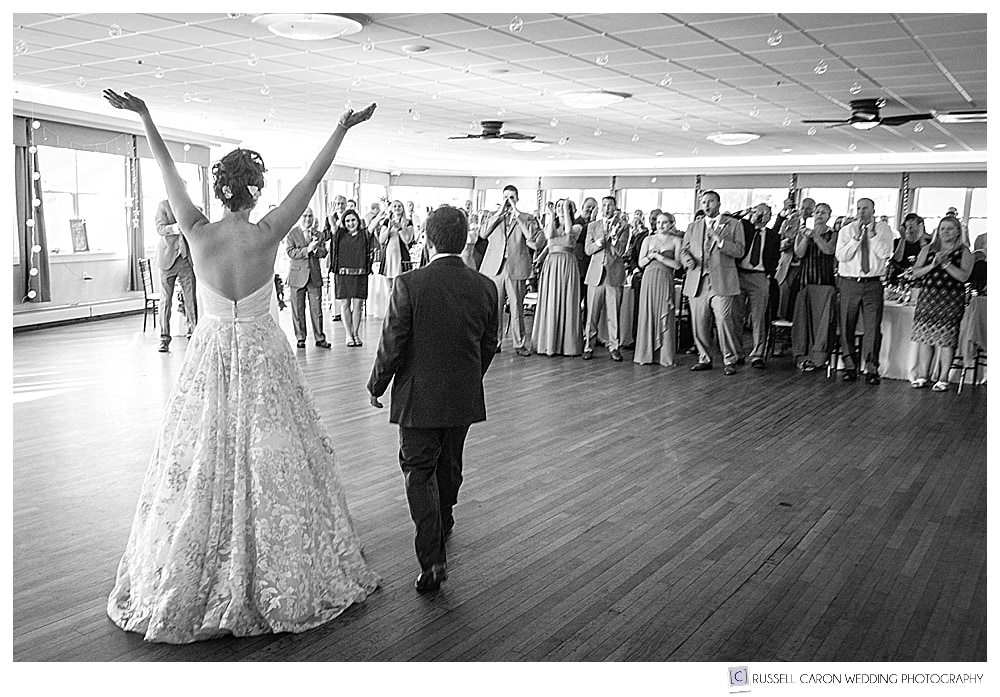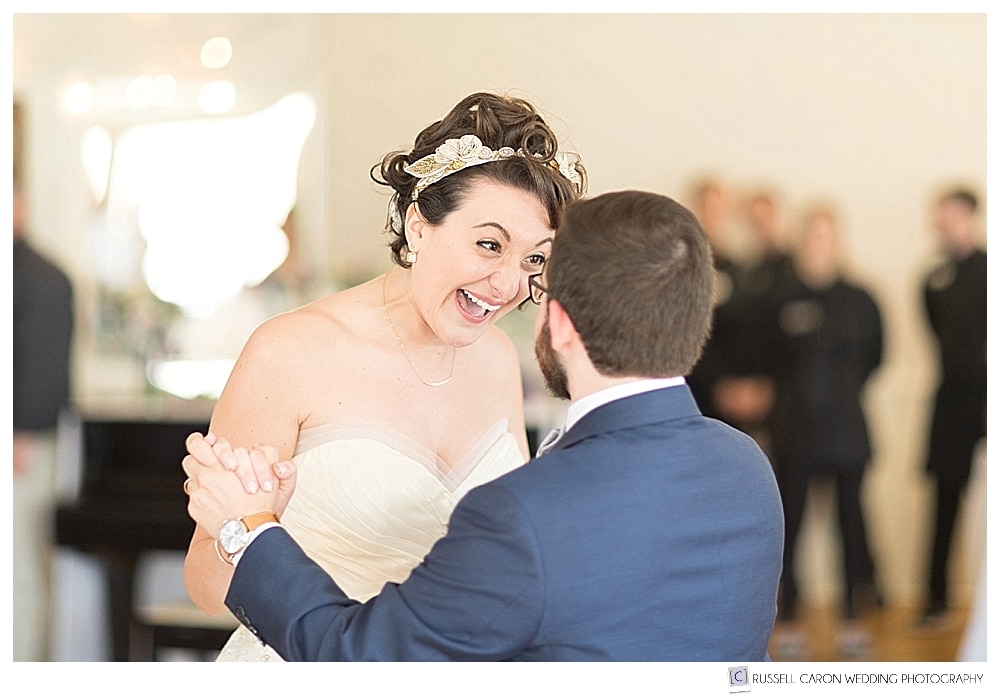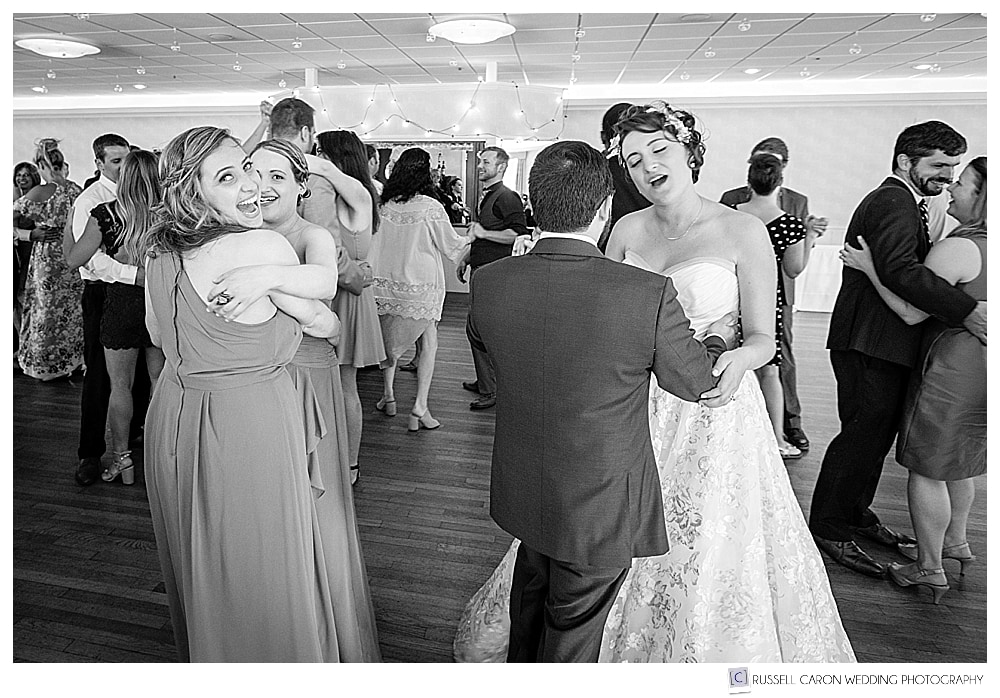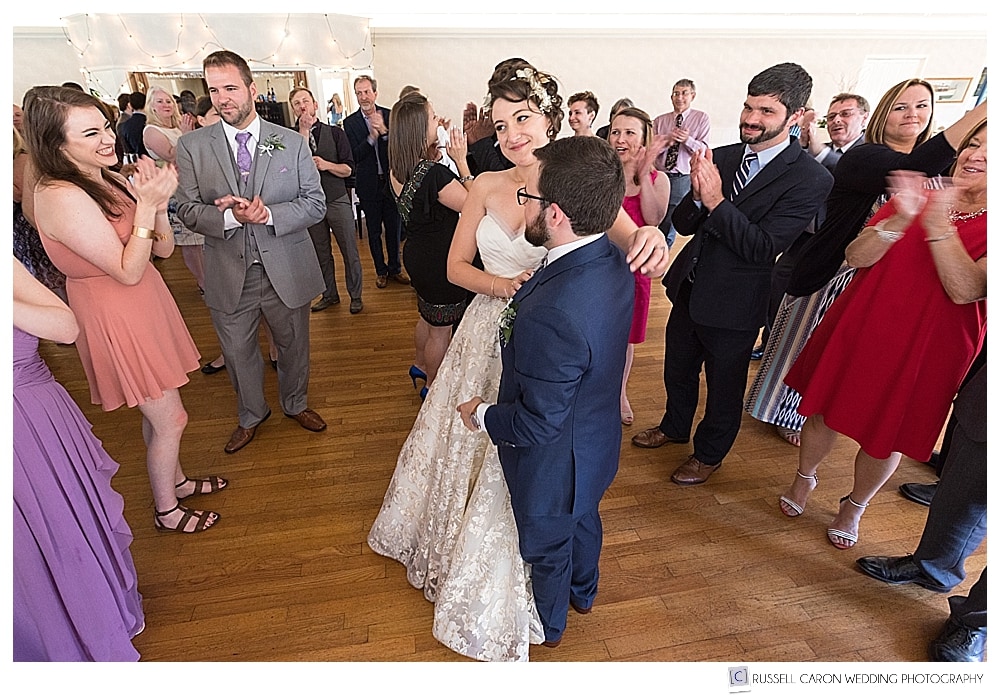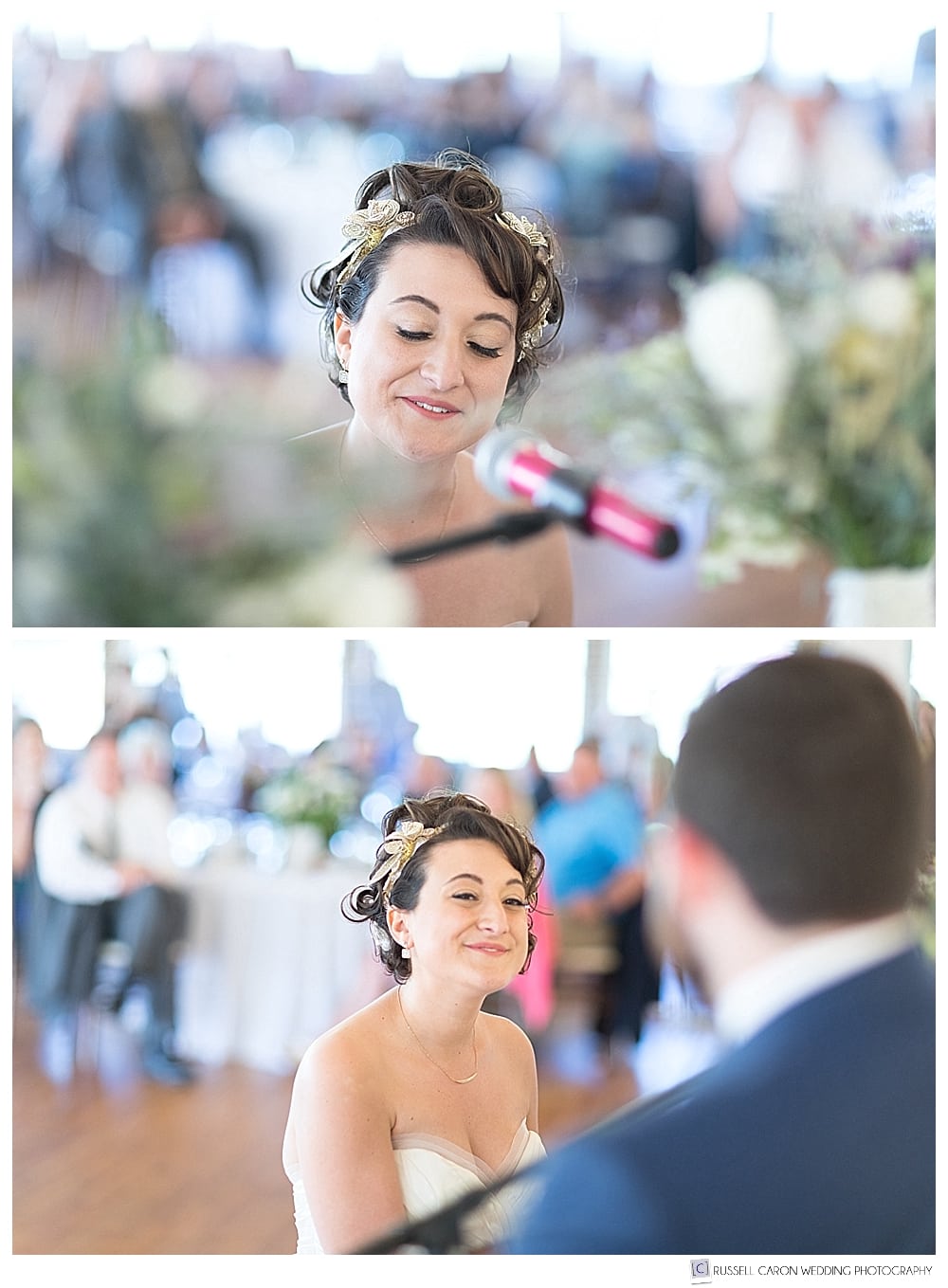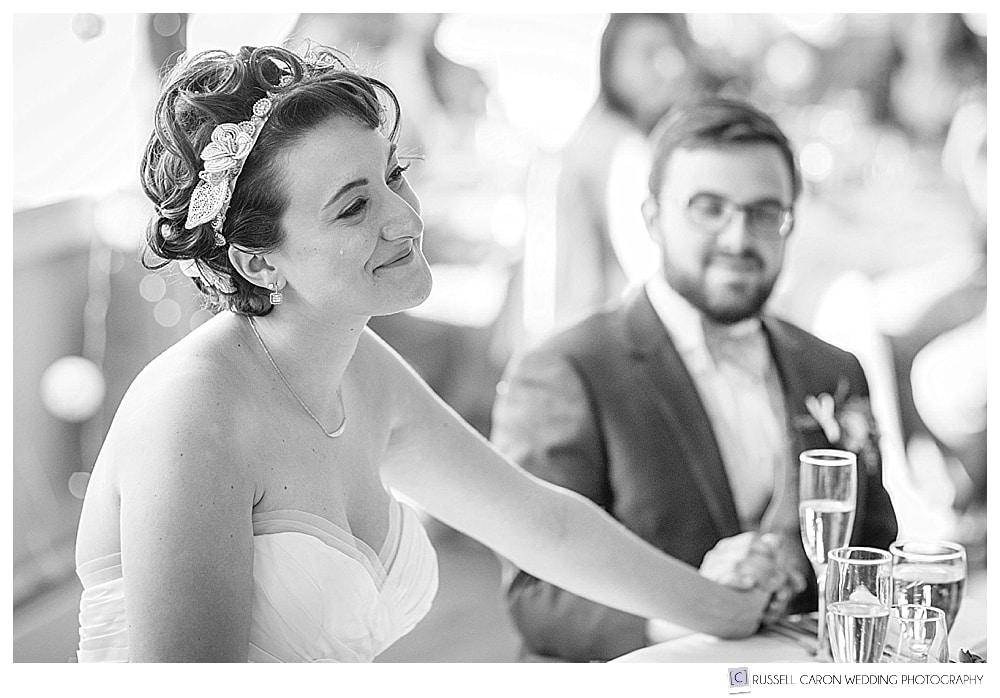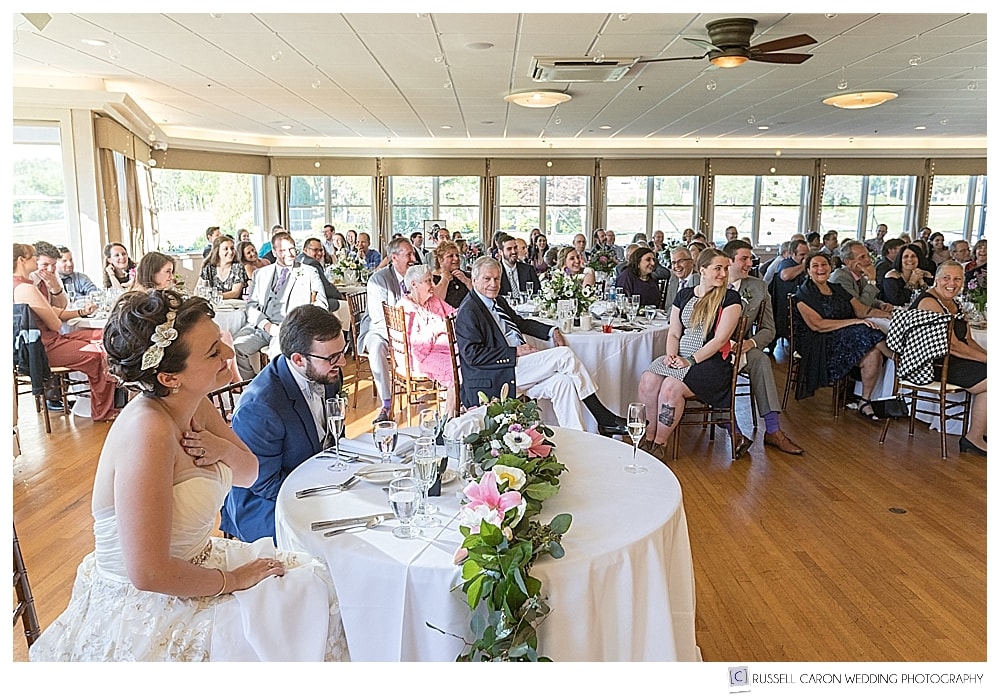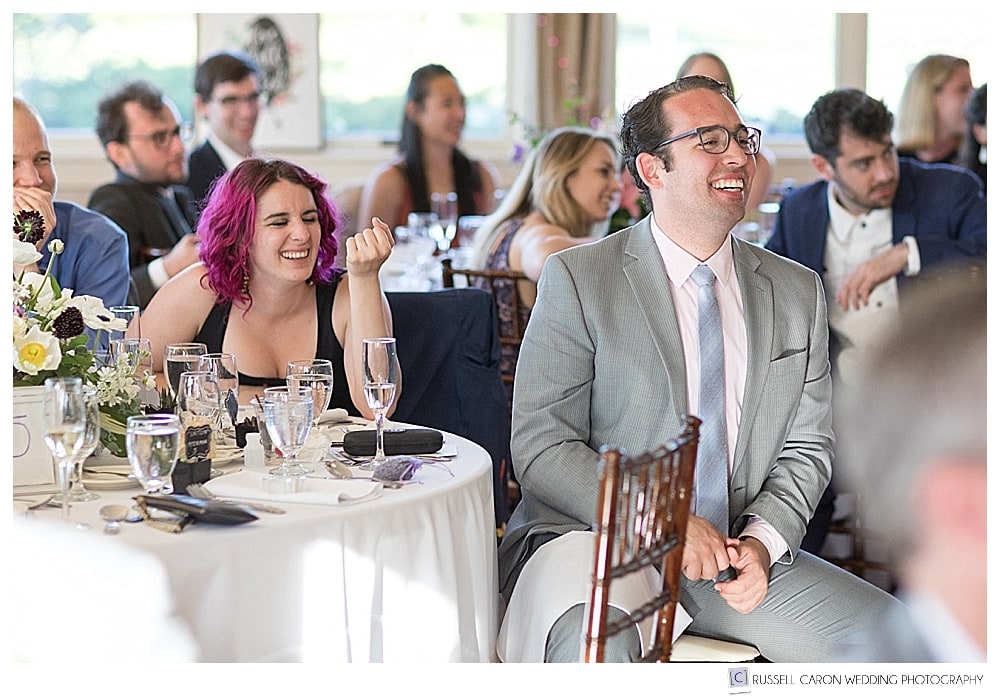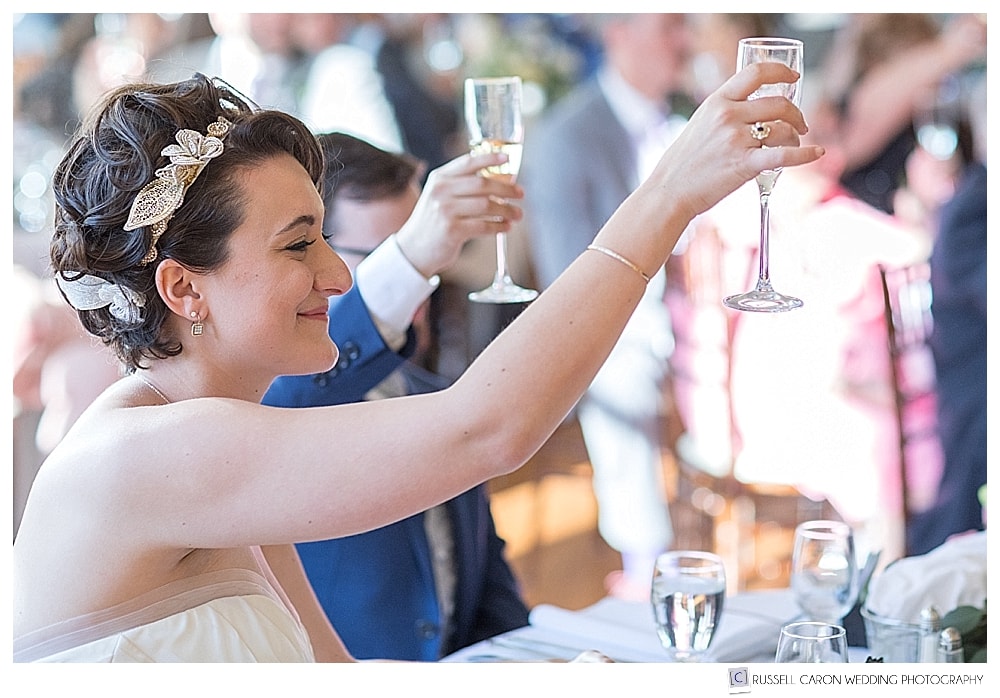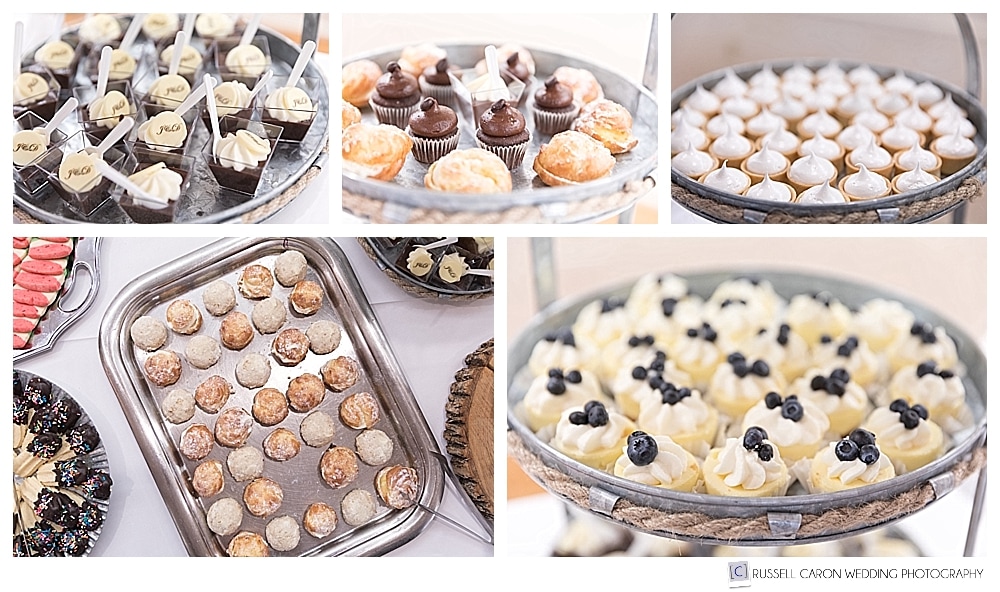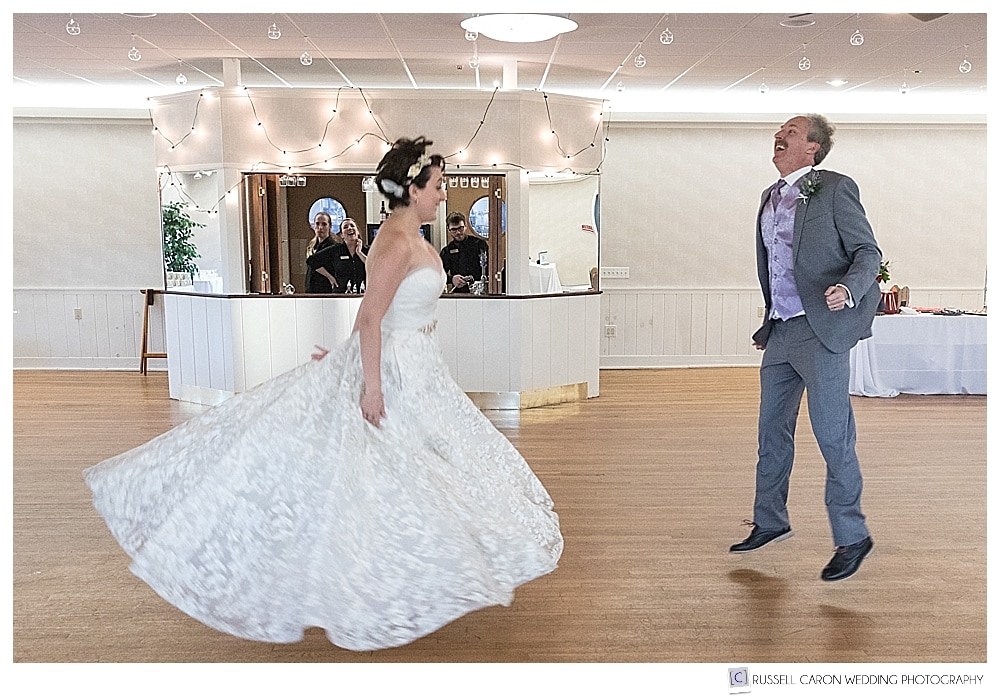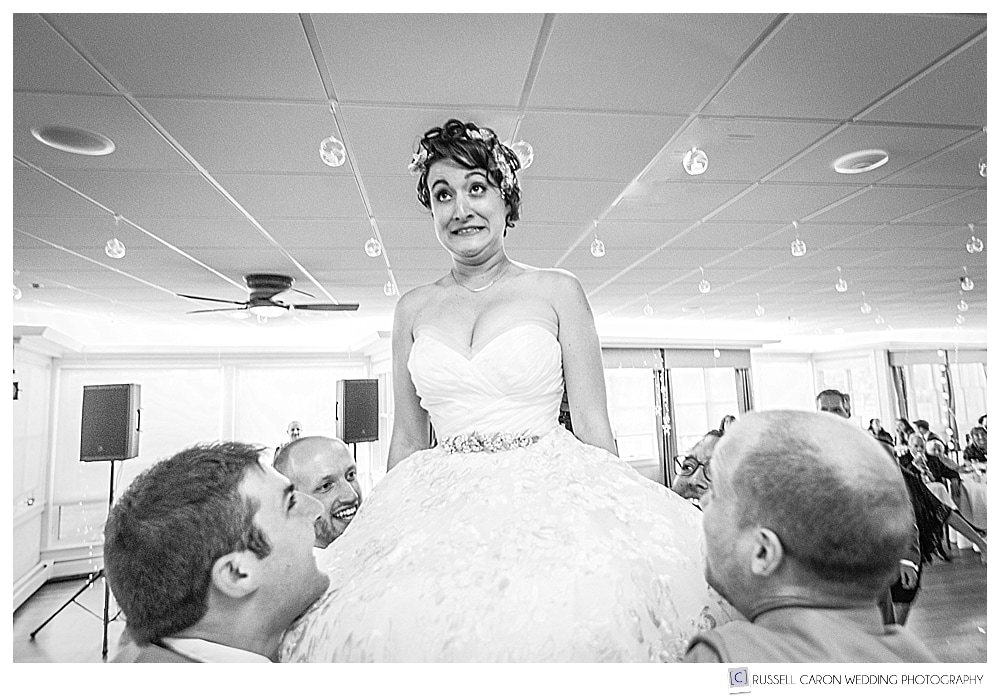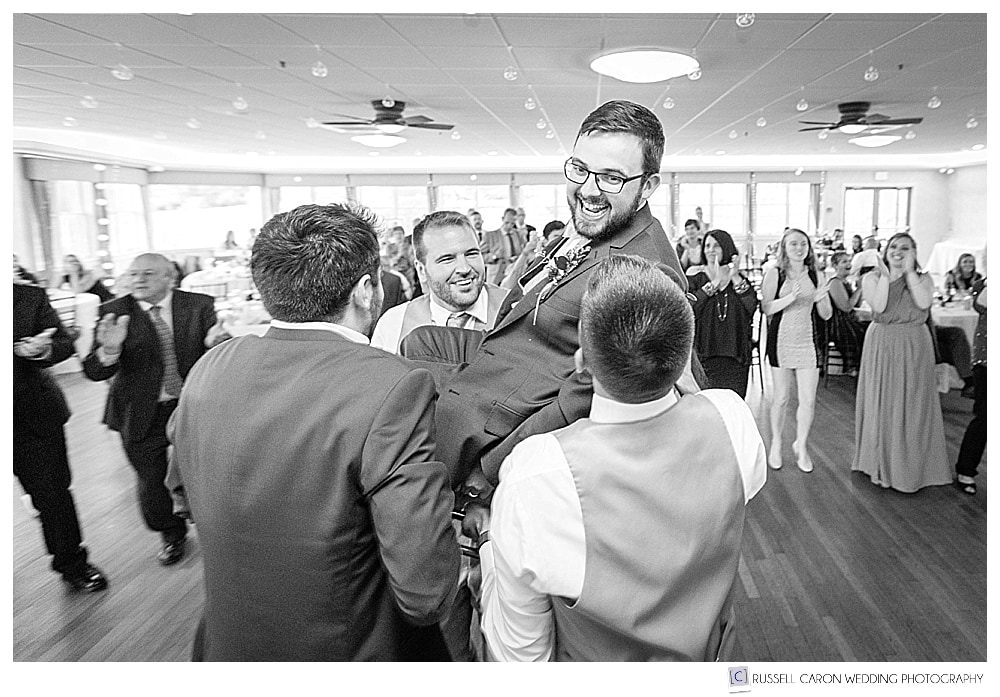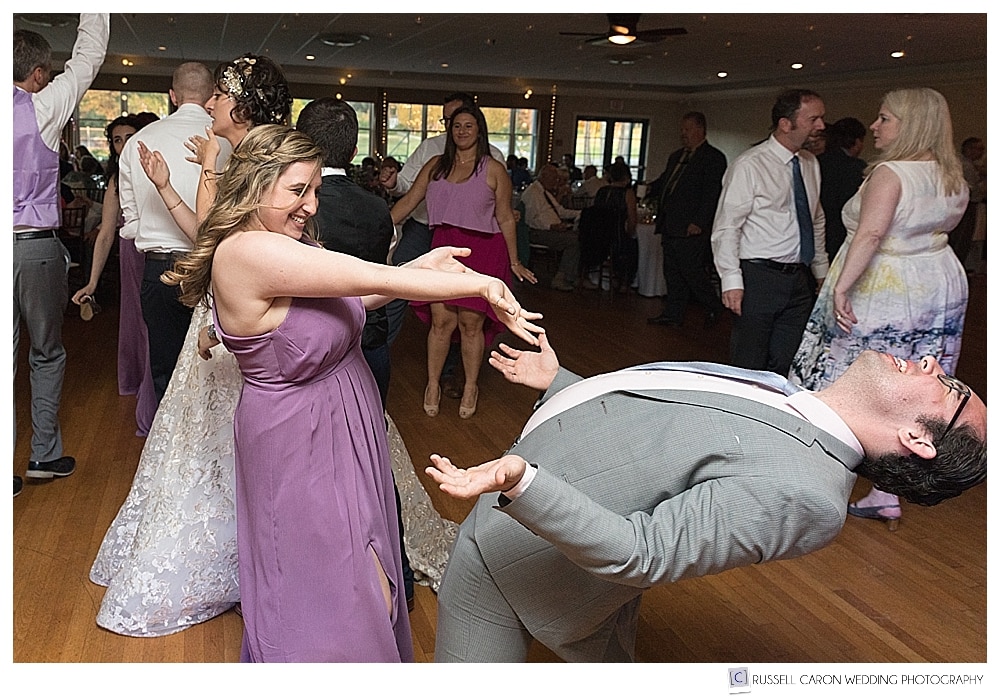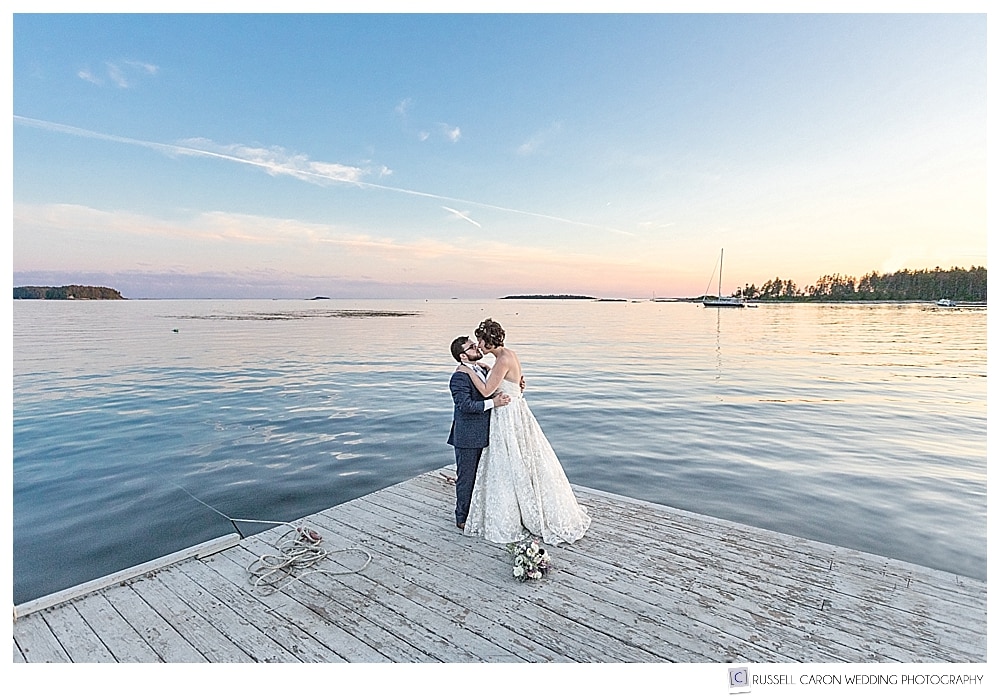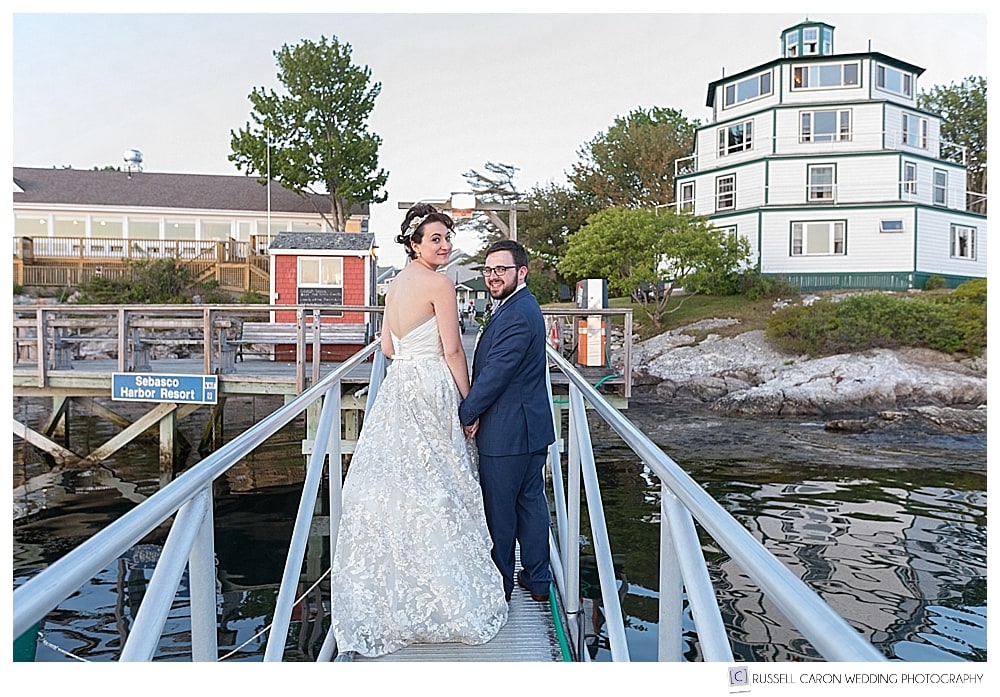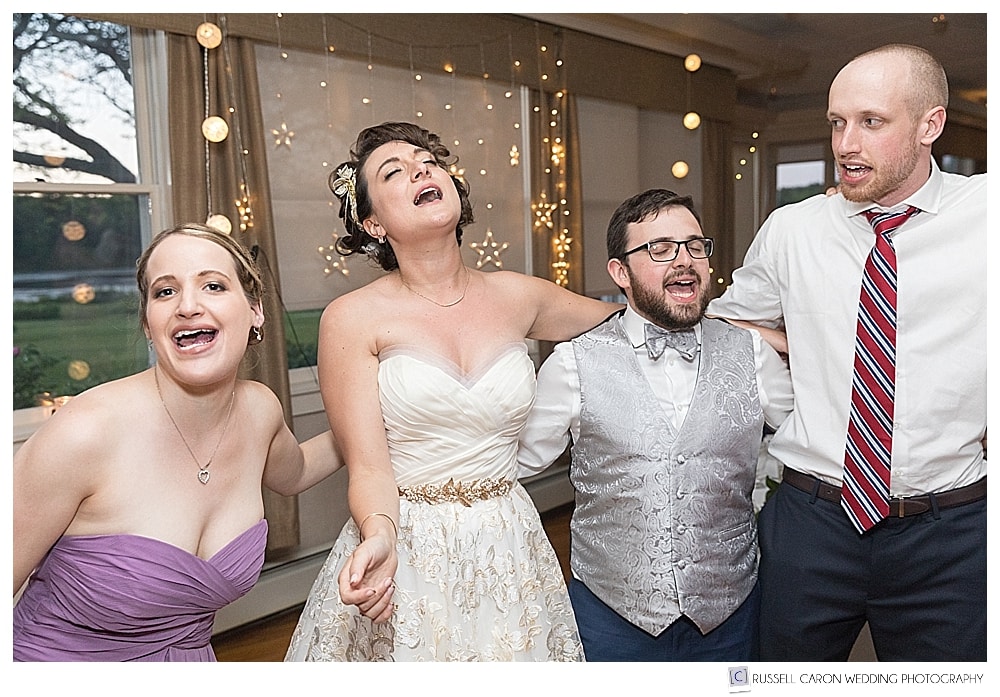 We love comments!! If you enjoyed Jess and David's Oceanside Maine wedding, please comment and share (!!) Thank you!
Sebasco Resort wedding photographers, Russell and Liz Caron, put the fun into wedding photography for Maine wedding couples. Feel the love as this dynamic pair effortlessly capture each of your cherished moments, producing natural poses and unparalleled art for your wedding day. Russell Caron Wedding Photography will photograph weddings at any destination you can think of, whether you plan a Sebasco Harbor wedding, a Caribbean wedding, a backyard wedding, or an Italian villa wedding! For more information contact us right away!
Venue: Sebasco Harbor Resort
Photographers: Russell Caron Wedding Photography, photographs by Russell Caron and Liz Caron
Officiant: Lisa White
Florist: Michelle Peele
DJ: Dionne Entertainment
Hair: Amy Roche
Wedding dress: Matthew Christopher from Allegria Bridal
Paper Suite: Paper Source
Cake: The Black Tie Company