Nubble Light Engagement | York Maine Wedding Photographers
Dana proposed to Kelly at Nubble Light in York, Maine. And it was important to them to do a Nubble Light engagement session. So we bravely ventured to Nubble Light on Labor Day. And you know what? It wasn't as crowded as we'd feared! With these two beautiful souls, it didn't matter where they were, as long as they were together! Not only were they fun, but they were game for a drone engagement photo at the docks in York Harbor.
Dana and Kelly have ties to Long Sands Beach, in York Beach, so we ended up there after sunset, and the twilight glow was so, so pretty! They splashed through the water, and even though the beach was still full of people enjoying the amazing summer weather, we were able to avoid them. The awesome thing about engagement sessions is that you learn about each other, you form a great connection, you feel comfortable, and you learn how to work together. The four of us now know how much fun wedding day at the Nonantum Resort is going to be next summer, and we can't wait for the day!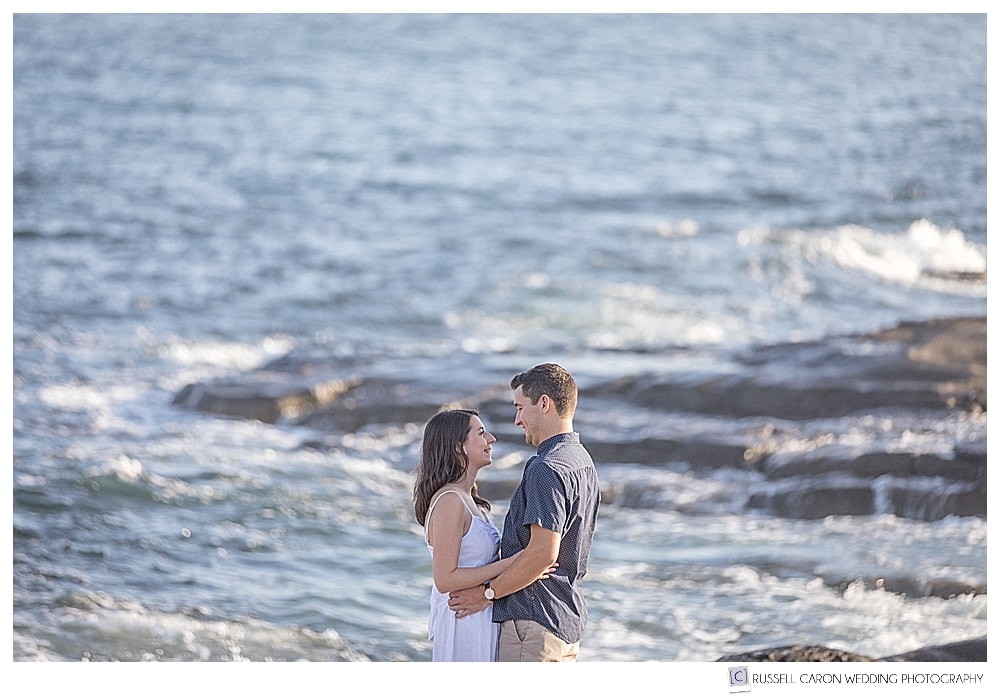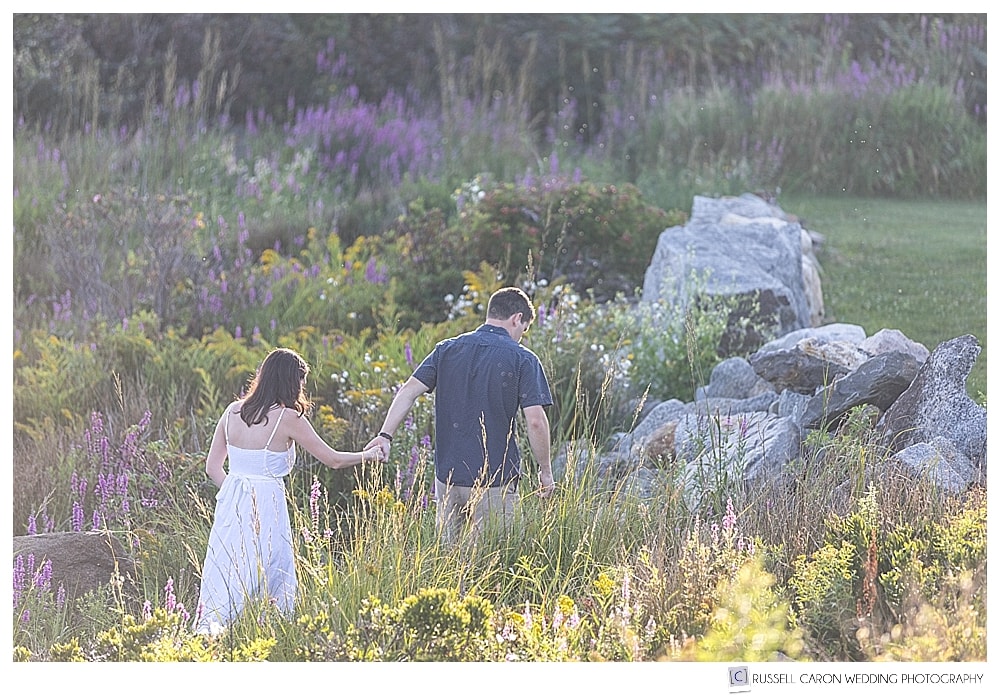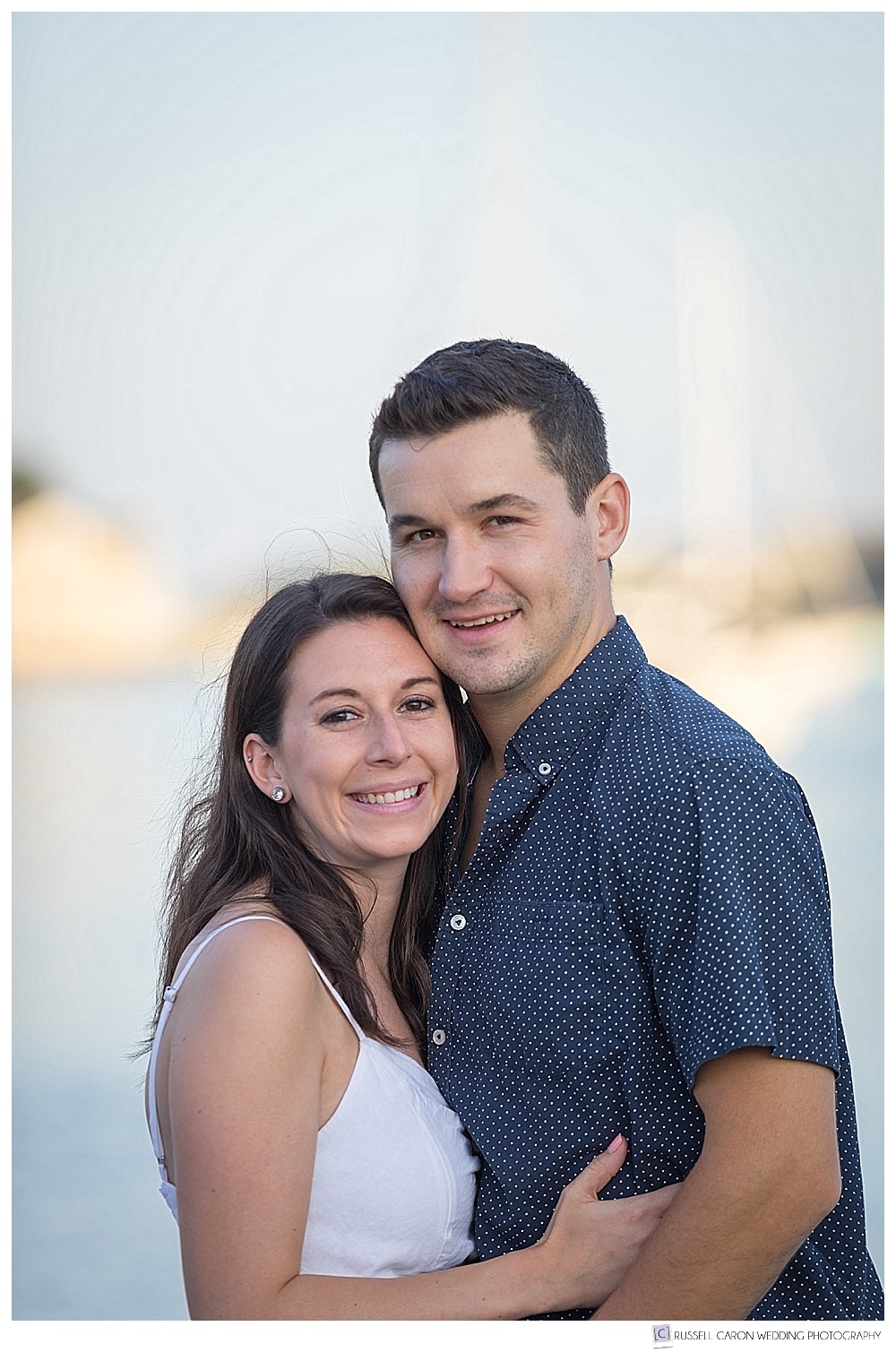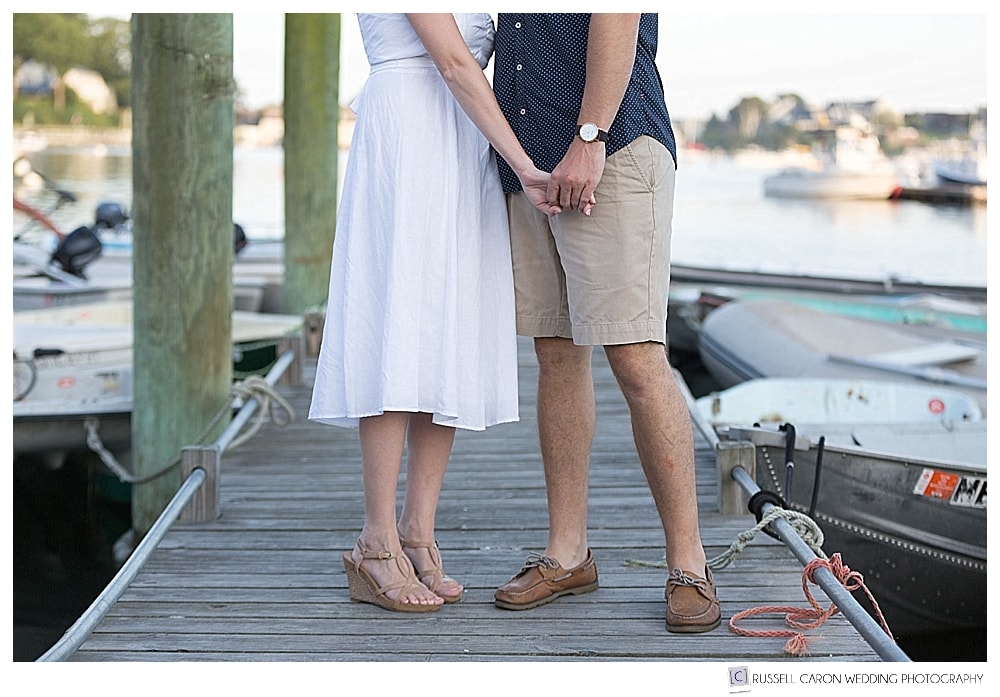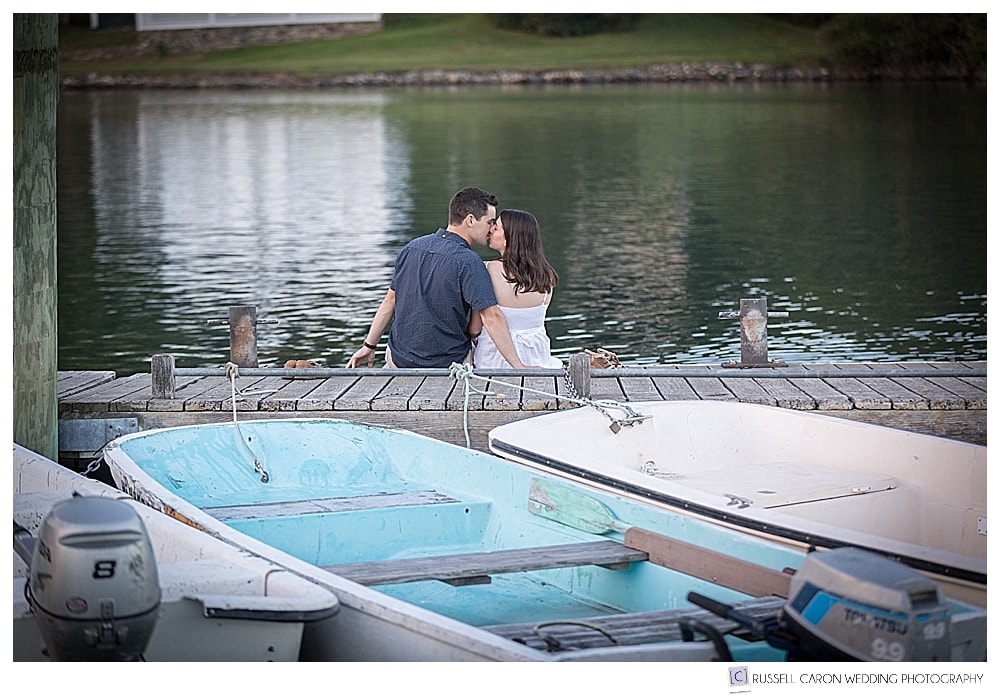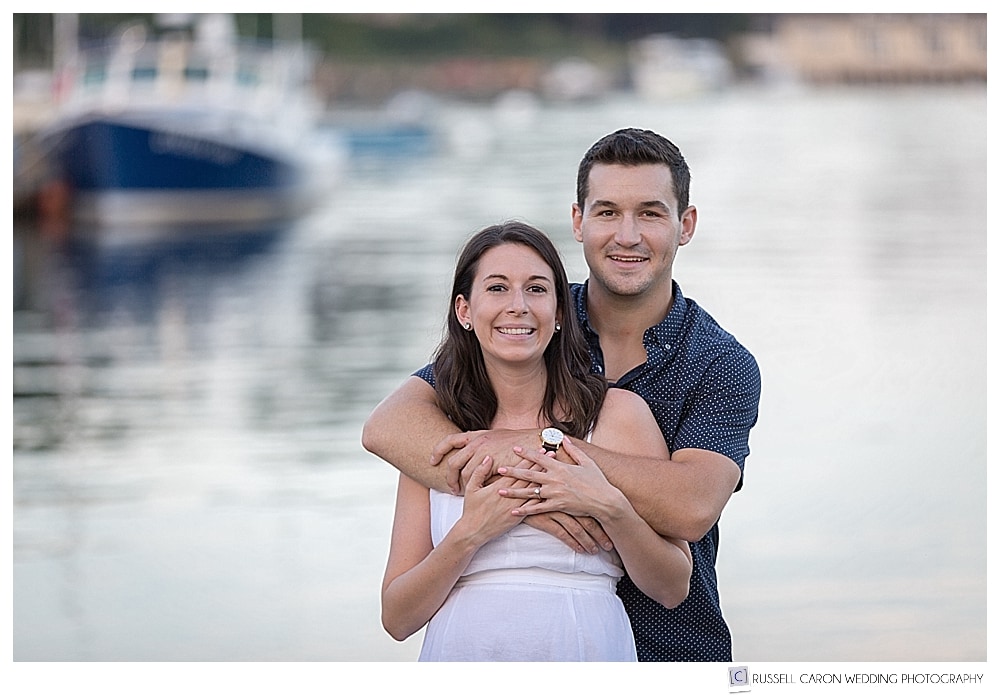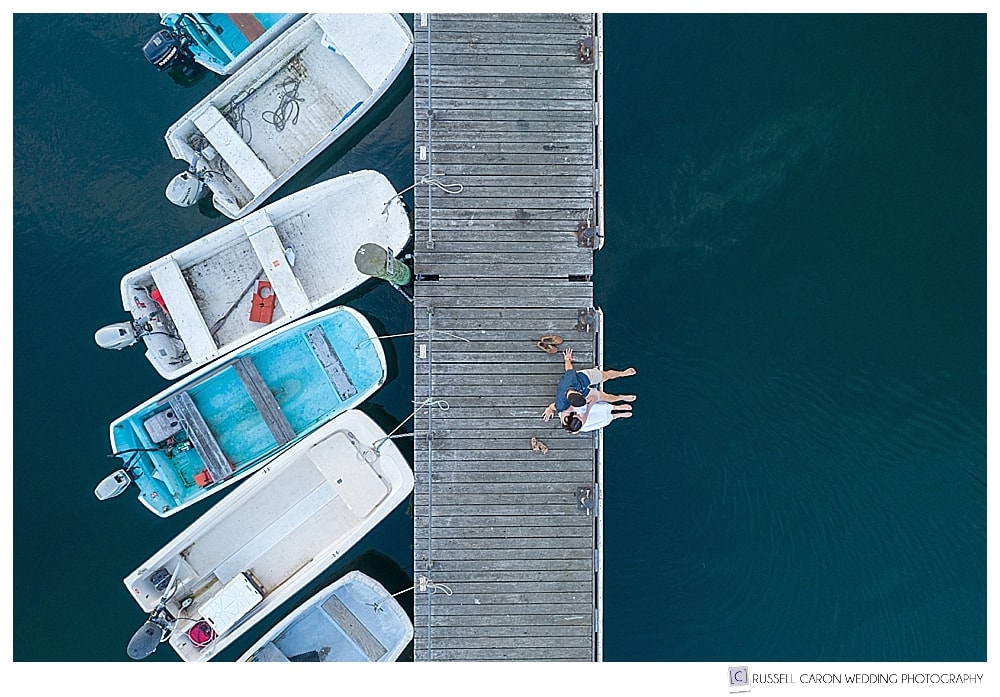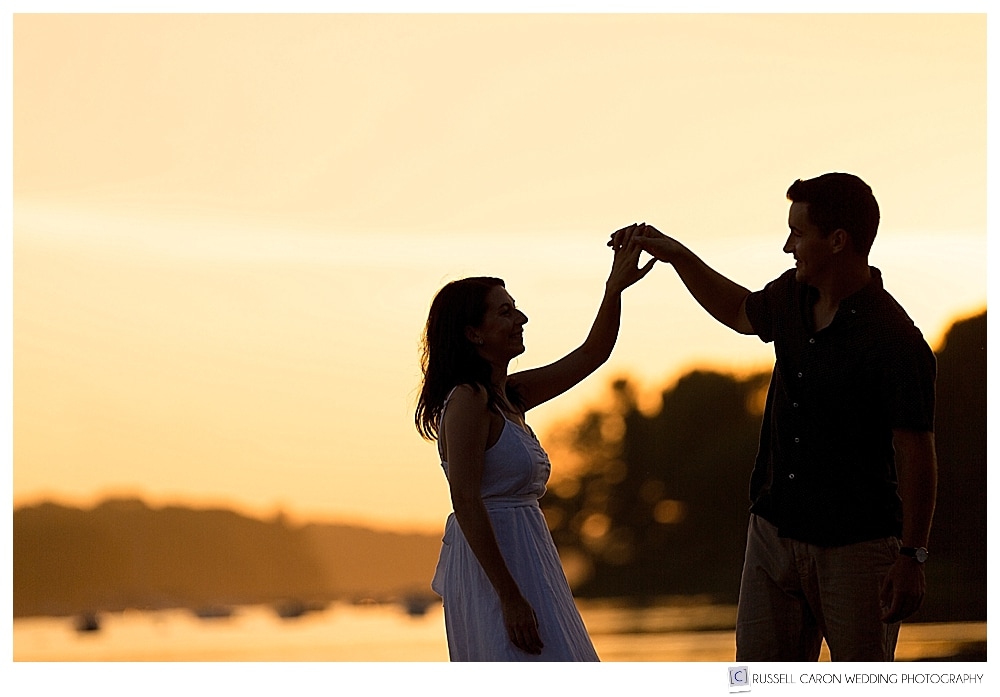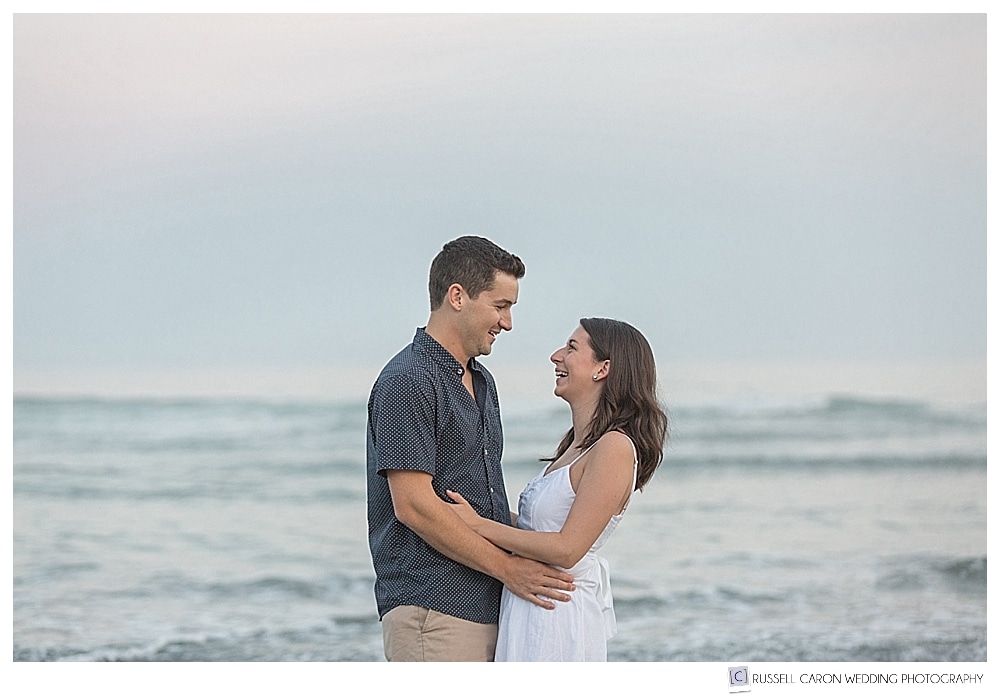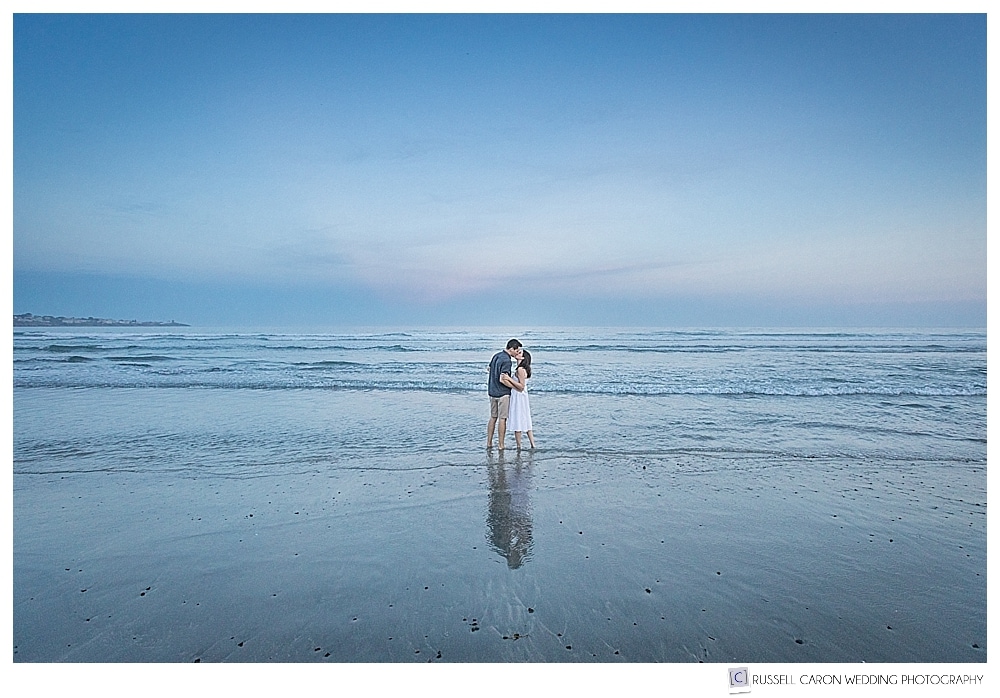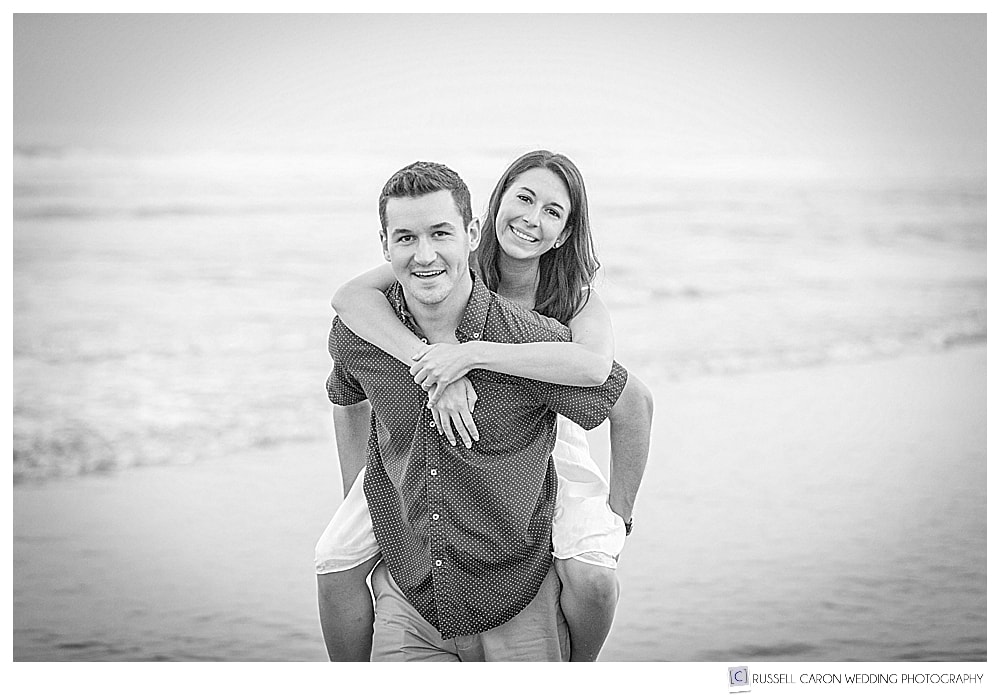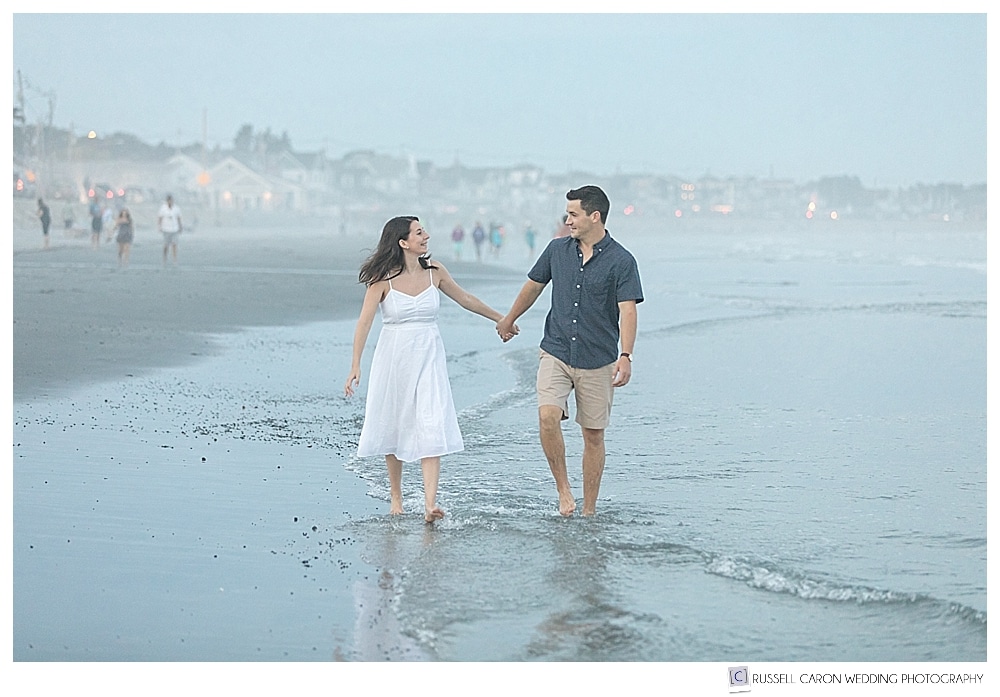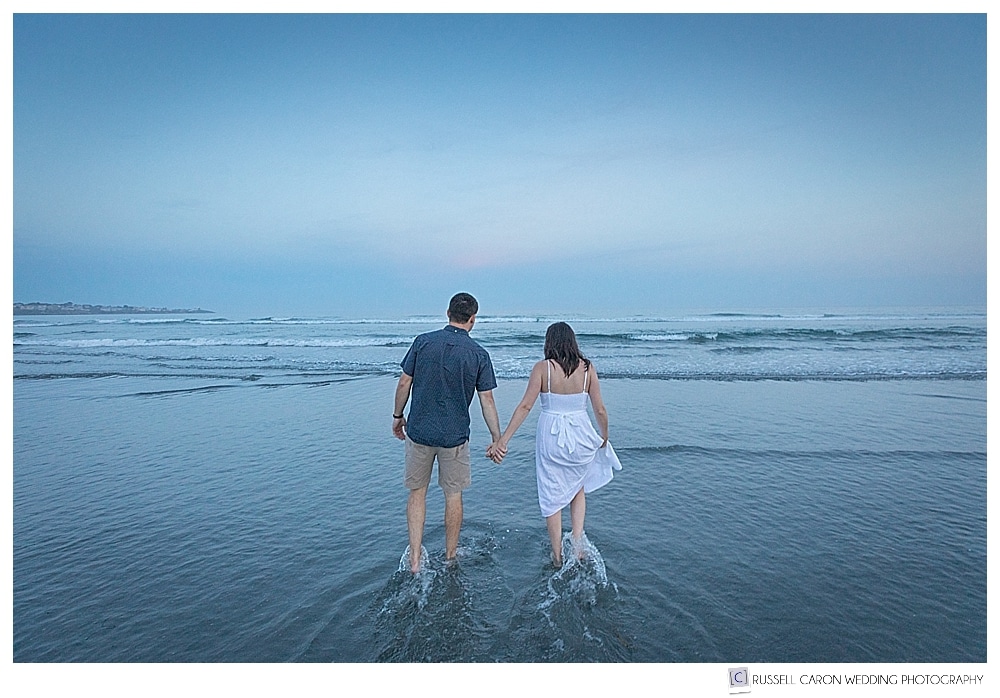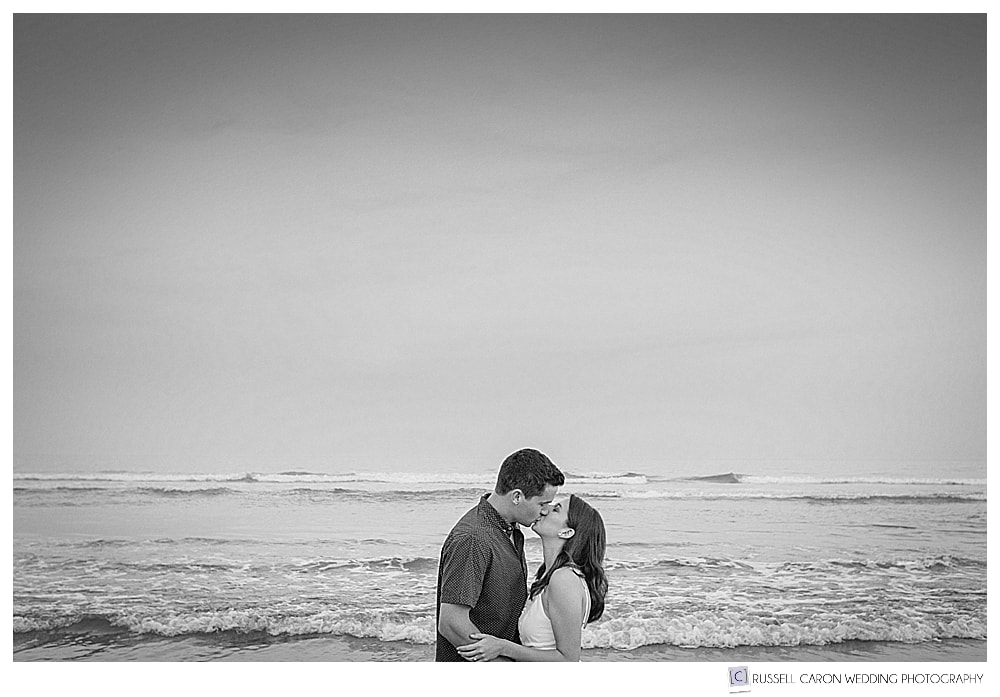 We would love to hear your comments, and please feel free to share!! If you enjoyed Kelly and Dana's Nubble Light engagement, please comment and/or share this post, thank you!!
Getting married? Maine wedding photographers, Russell and Liz Caron of Russell Caron Wedding Photography, would love to be part of your wedding day. Engagement sessions gives us an opportunity to work together before your special day. The connection we build during an engagement session is invaluable, and a whole lot of fun! We had such a great time during our beachy Kennebunkport engagement, imagine yourself doing the same! For more information, please contact us right away!