Beautiful Kennebunkport Maine Wedding | Maine Wedding Photographers
Sometimes you get a bride and groom who are so deeply in love, that love spills over into tears of joy. Such was the case with Catherine and Adam, who had such a beautiful Kennebunkport Maine wedding, at one of our all-time favorite venues, the Nonantum Resort.
Catherine and Adam were super chill and laid back on wedding day. So much so that emotions (seemed to be) all in check. Until the first look, that is! It all spilled out, and made for such a sweet, sweet moment. During the ceremony, on the beautiful Nonantum Resort lawn at the edge of the Kennebunk River, there were tears not only from the bride and groom, but from family and friends alike. We just love it all, not to mention that it makes for great photos!
After the first look, we traveled with our soon-to-be-newlyweds and went to various "old-standby" spots, and some that we haven't often used, in the Kennebunkport area. The more seldom-used location is near the "three dories" in town. The light was strong but, hey, we worked with it and brought out the best of the spot. Of course Catherine and Adam made it easy as they led themselves so adeptly at great "poses". We hesitate to use the word "pose" since most everything they did came organically to them.
We're going back out with these two again in a few days for a post-wedding shoot in downtown Portland, where they both live. Can you tell we're excited about that?
Take a look below at some of our favorite shots of the day!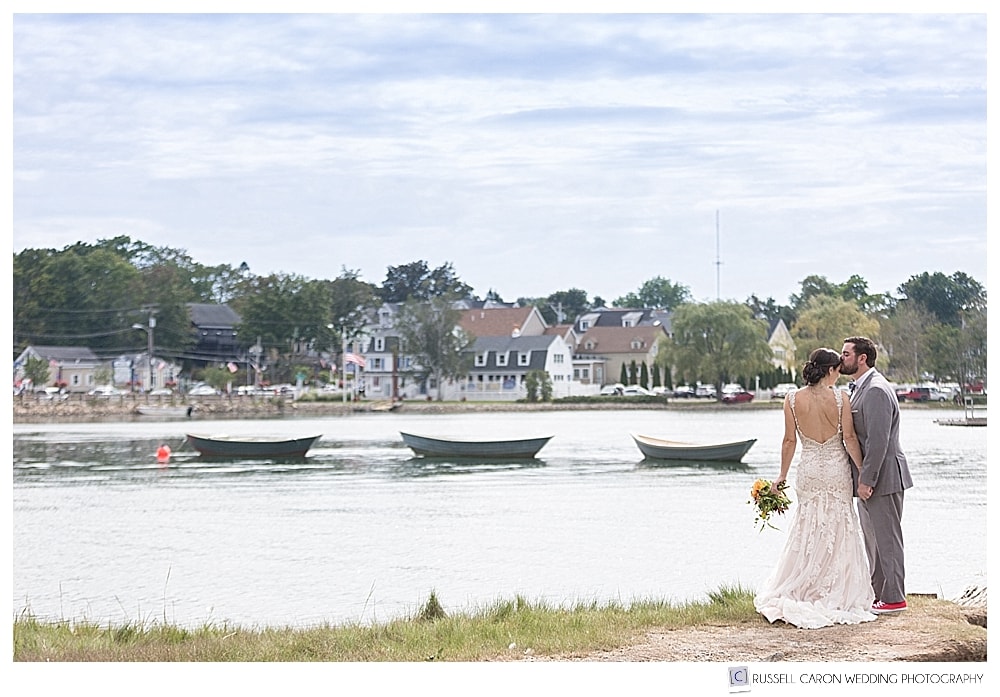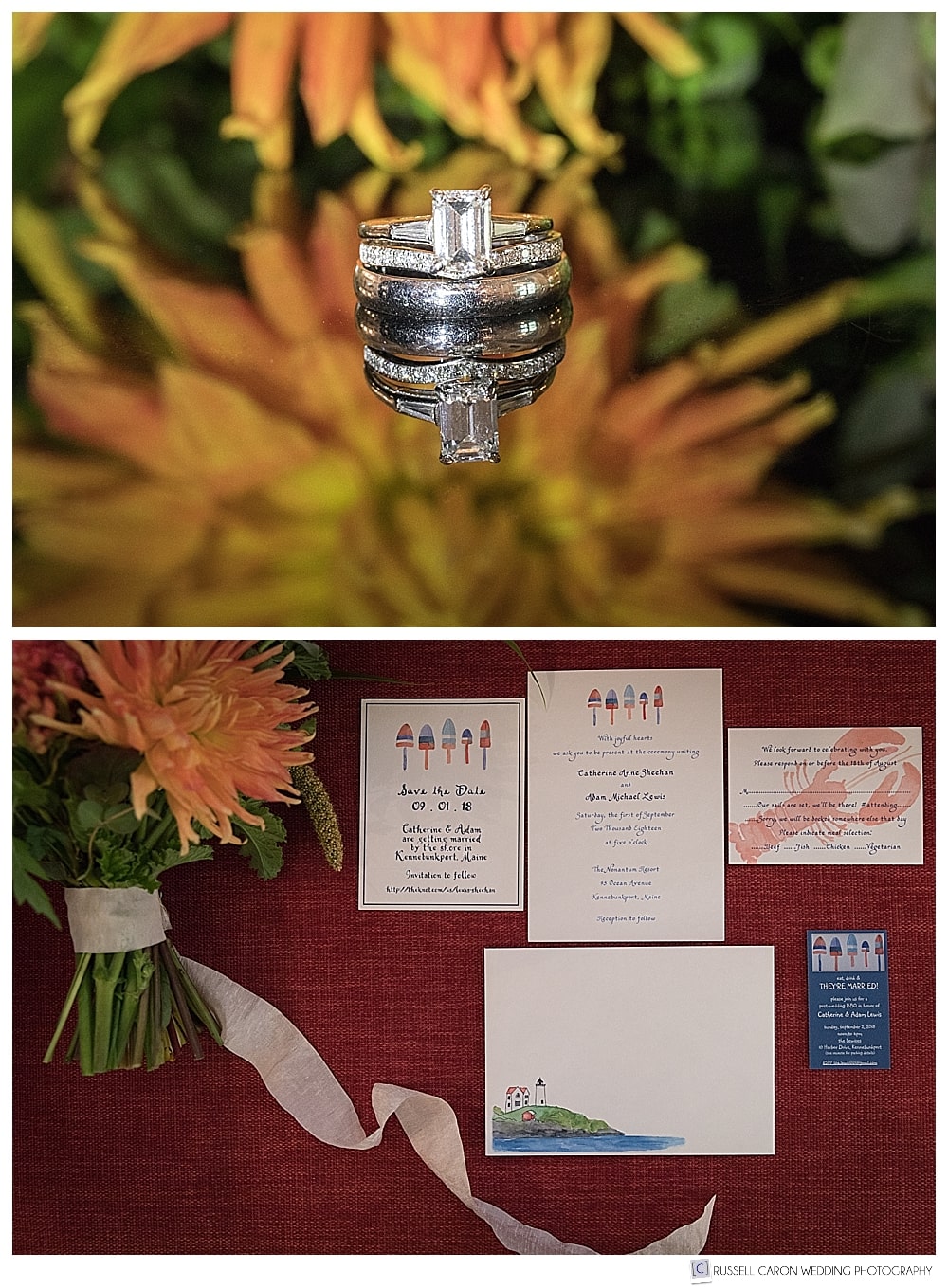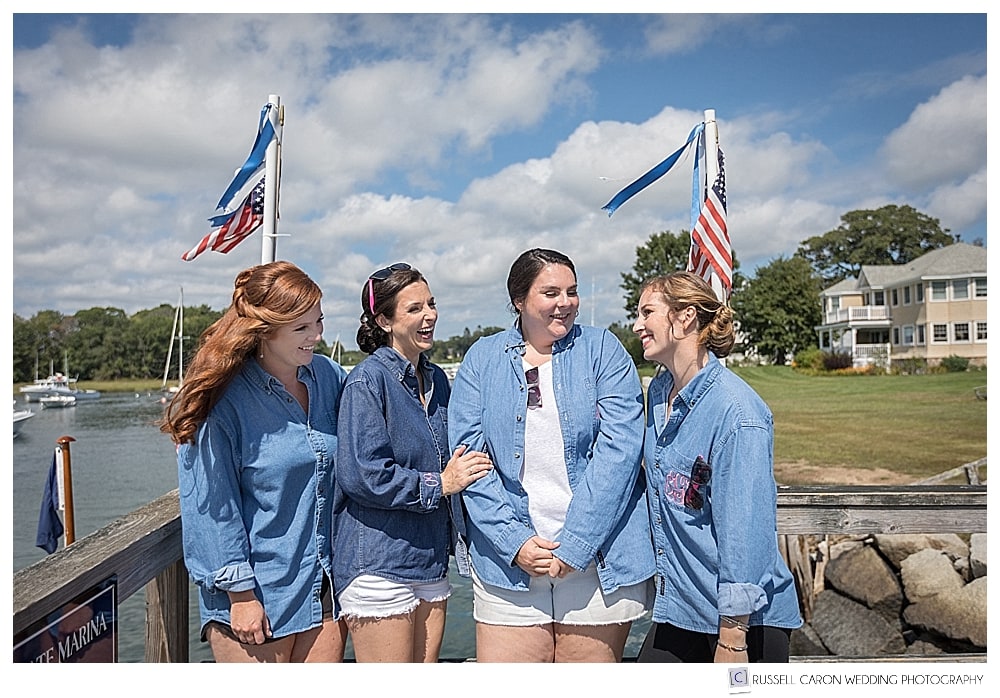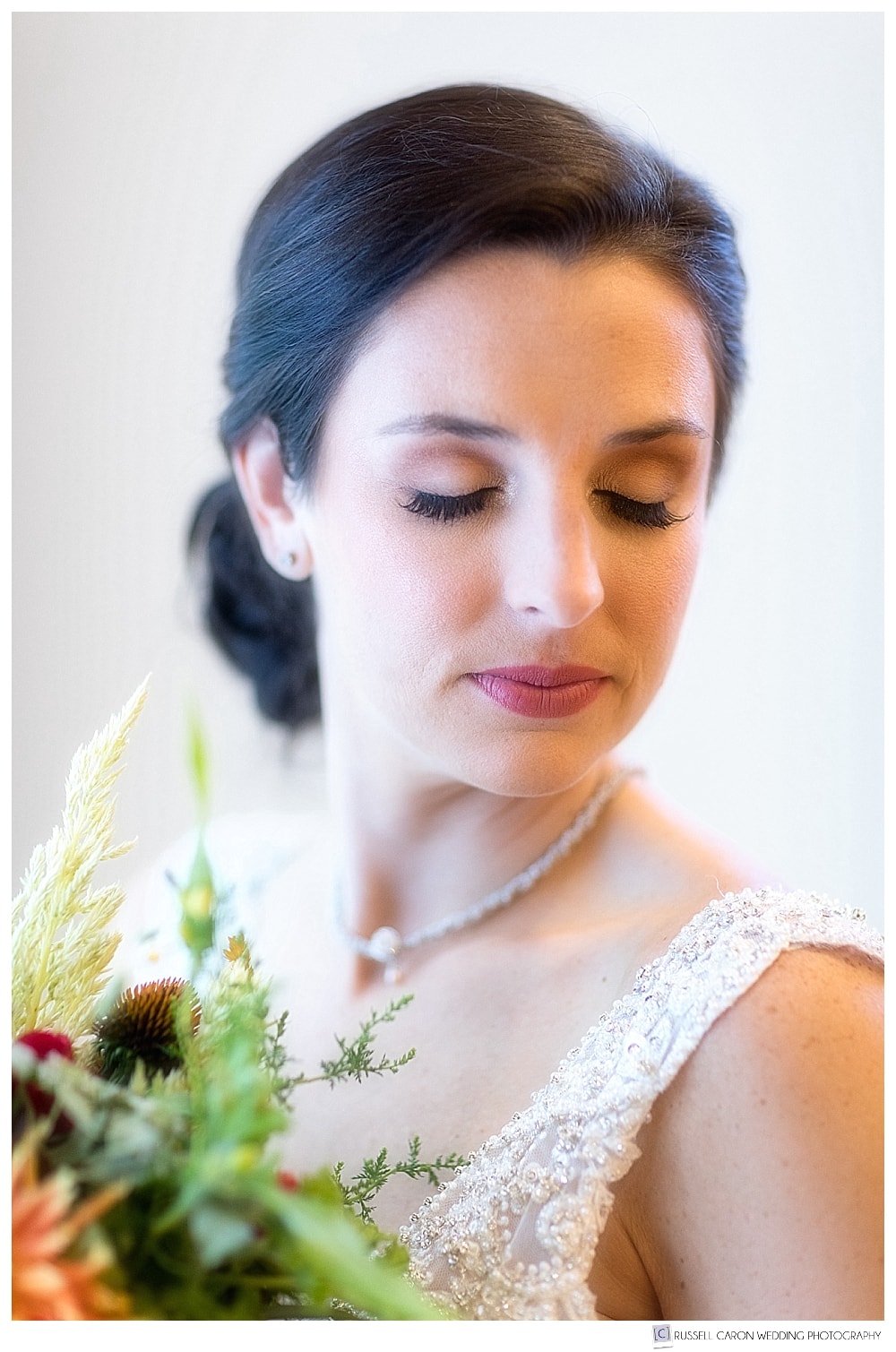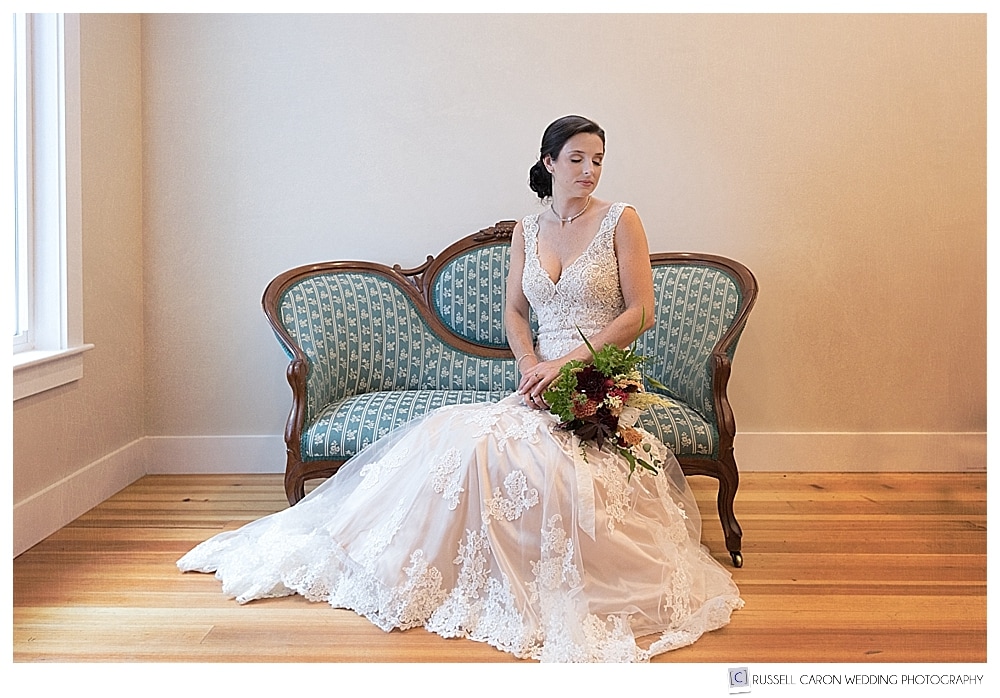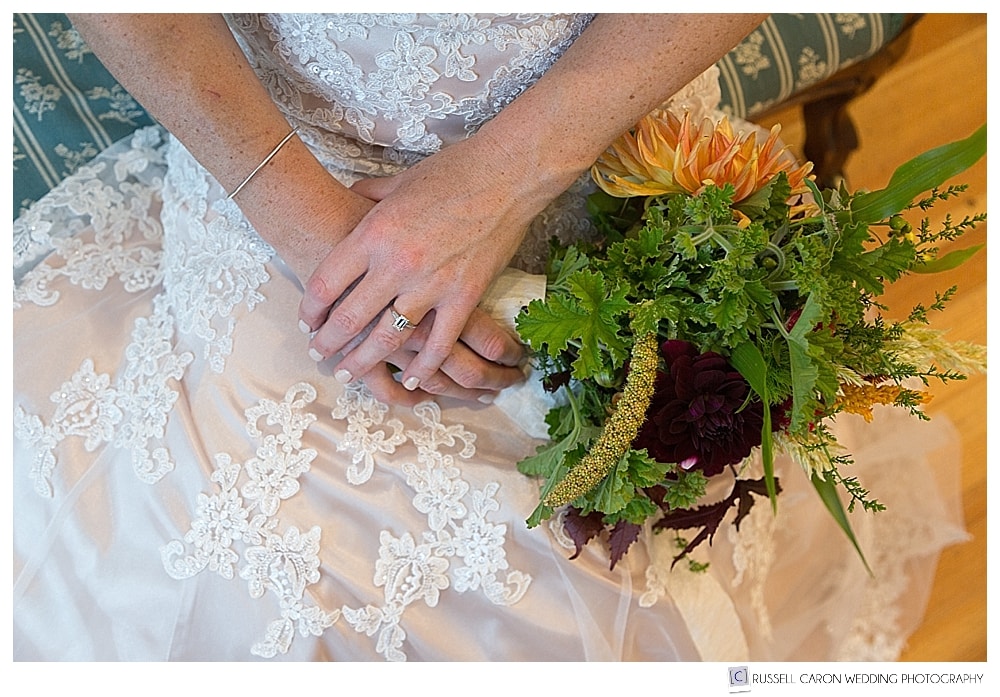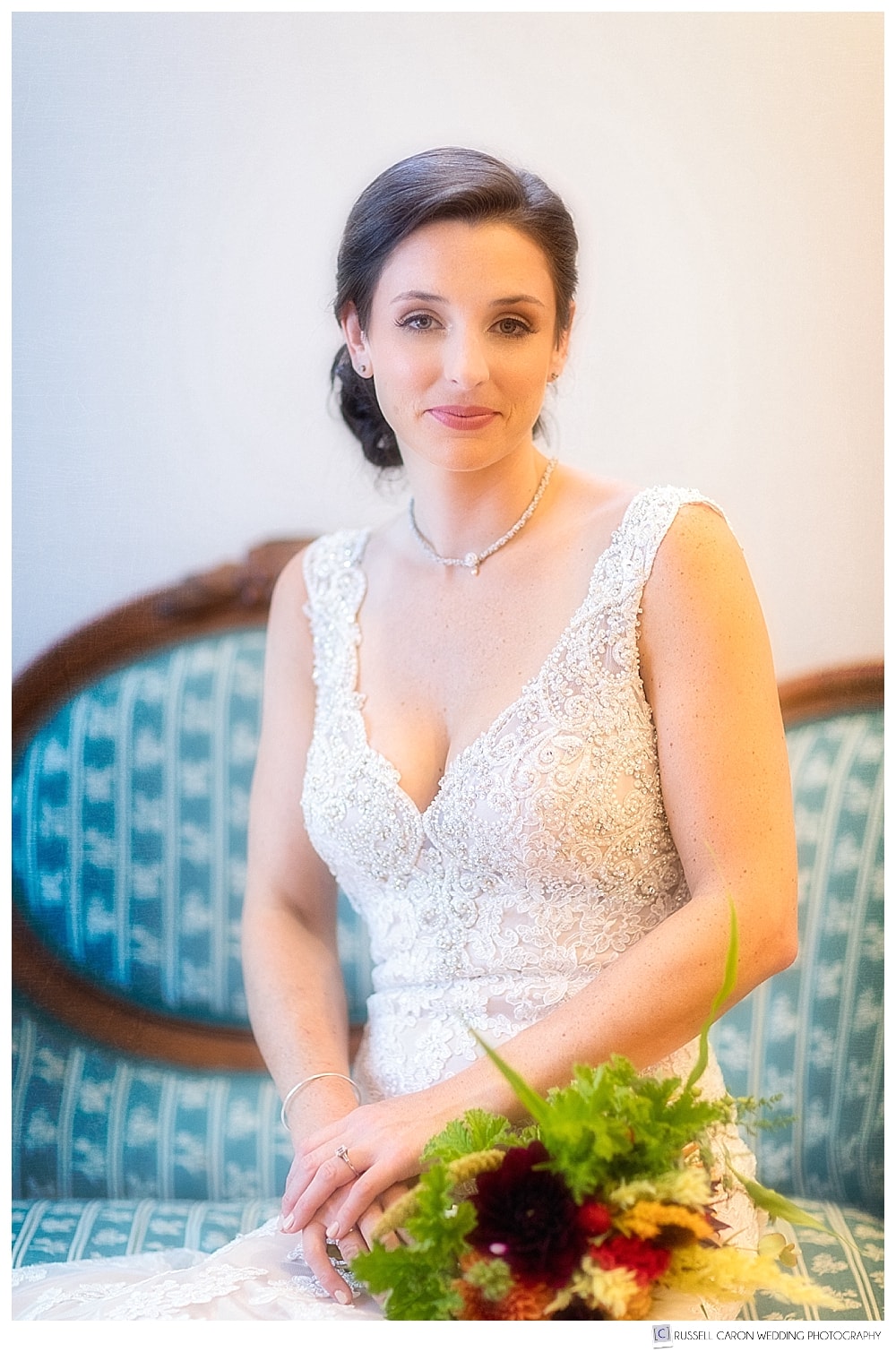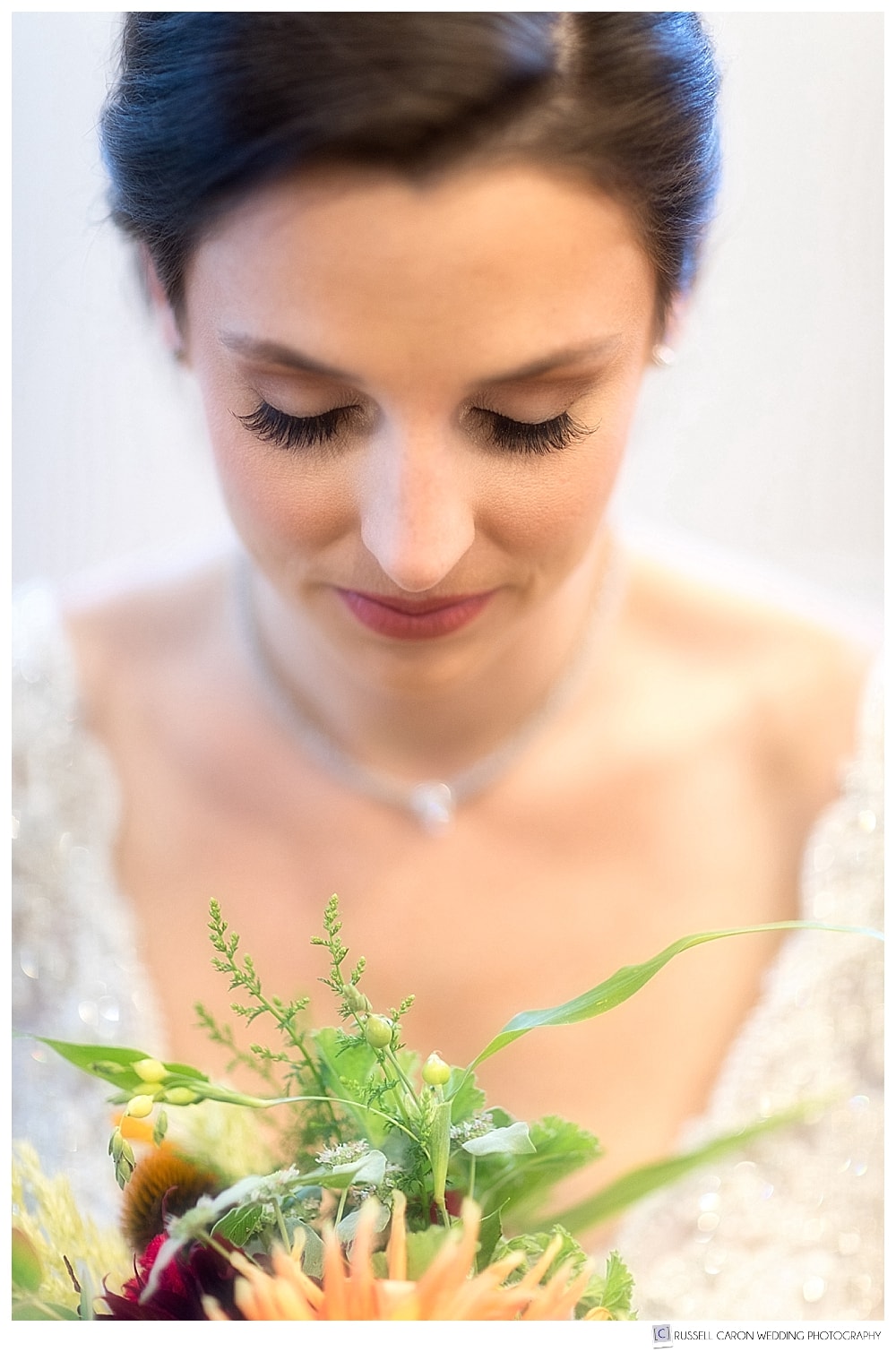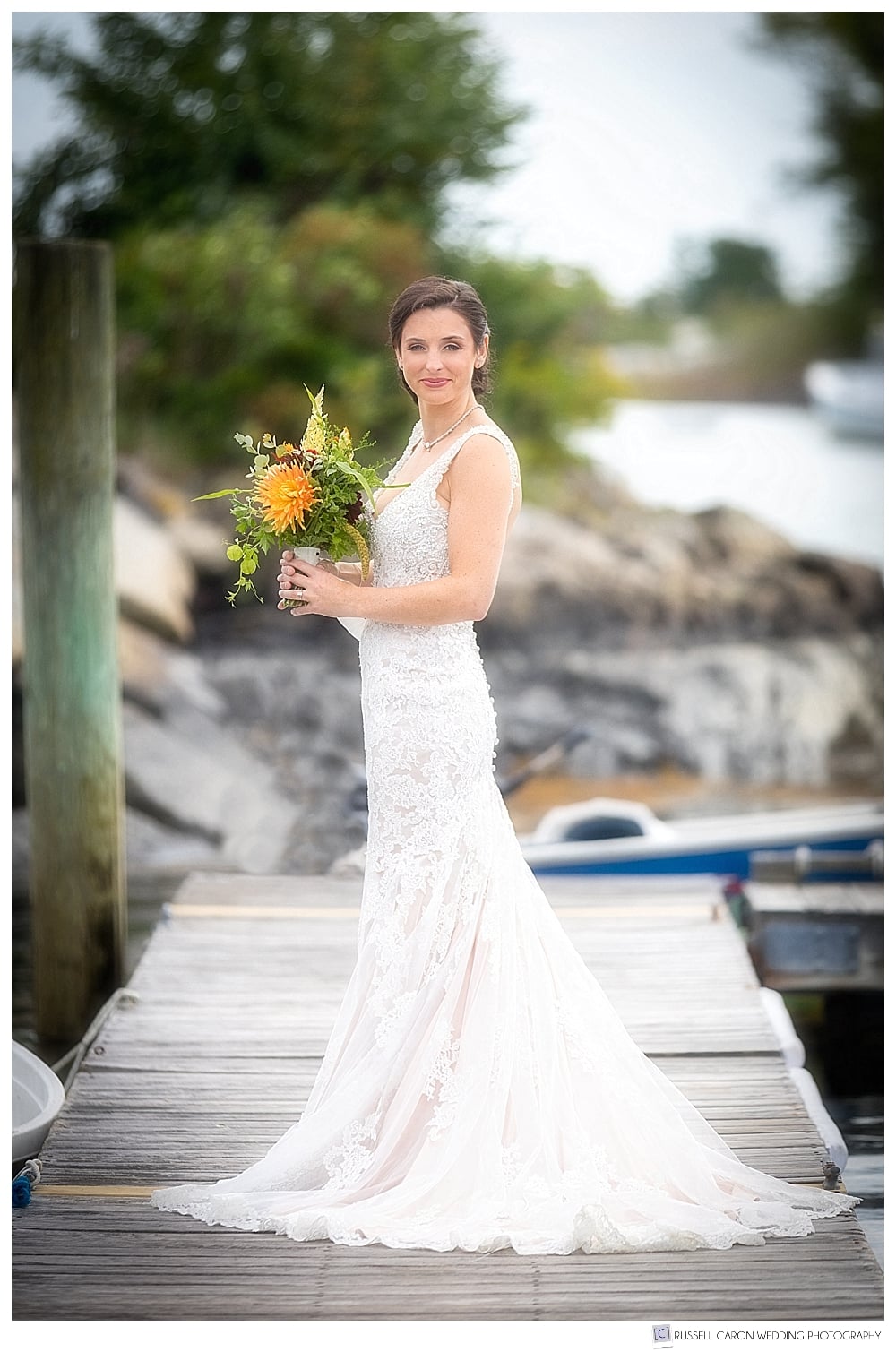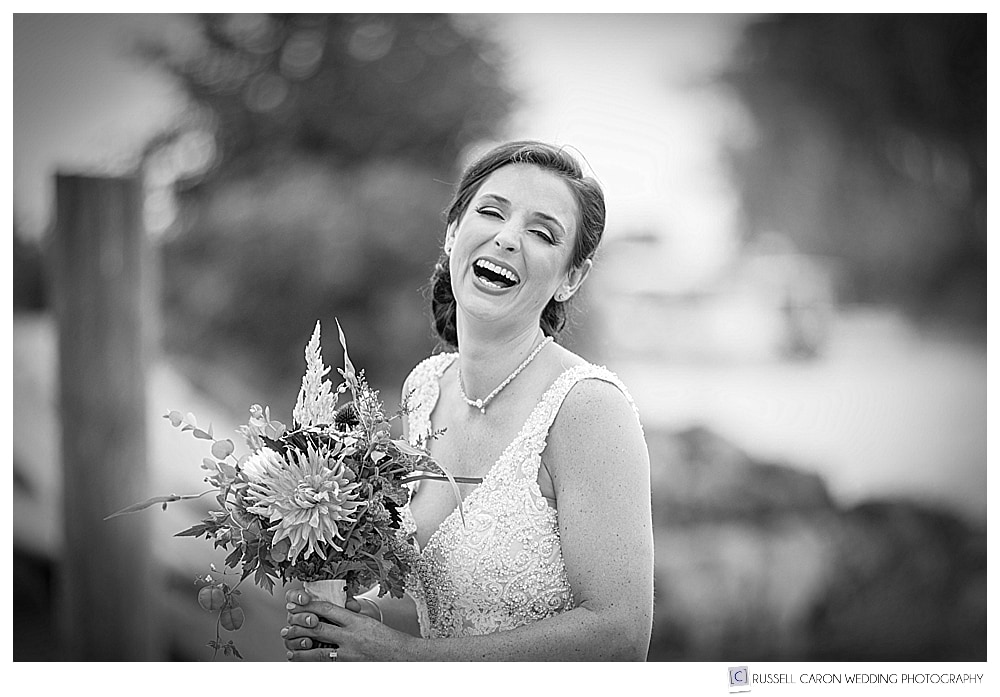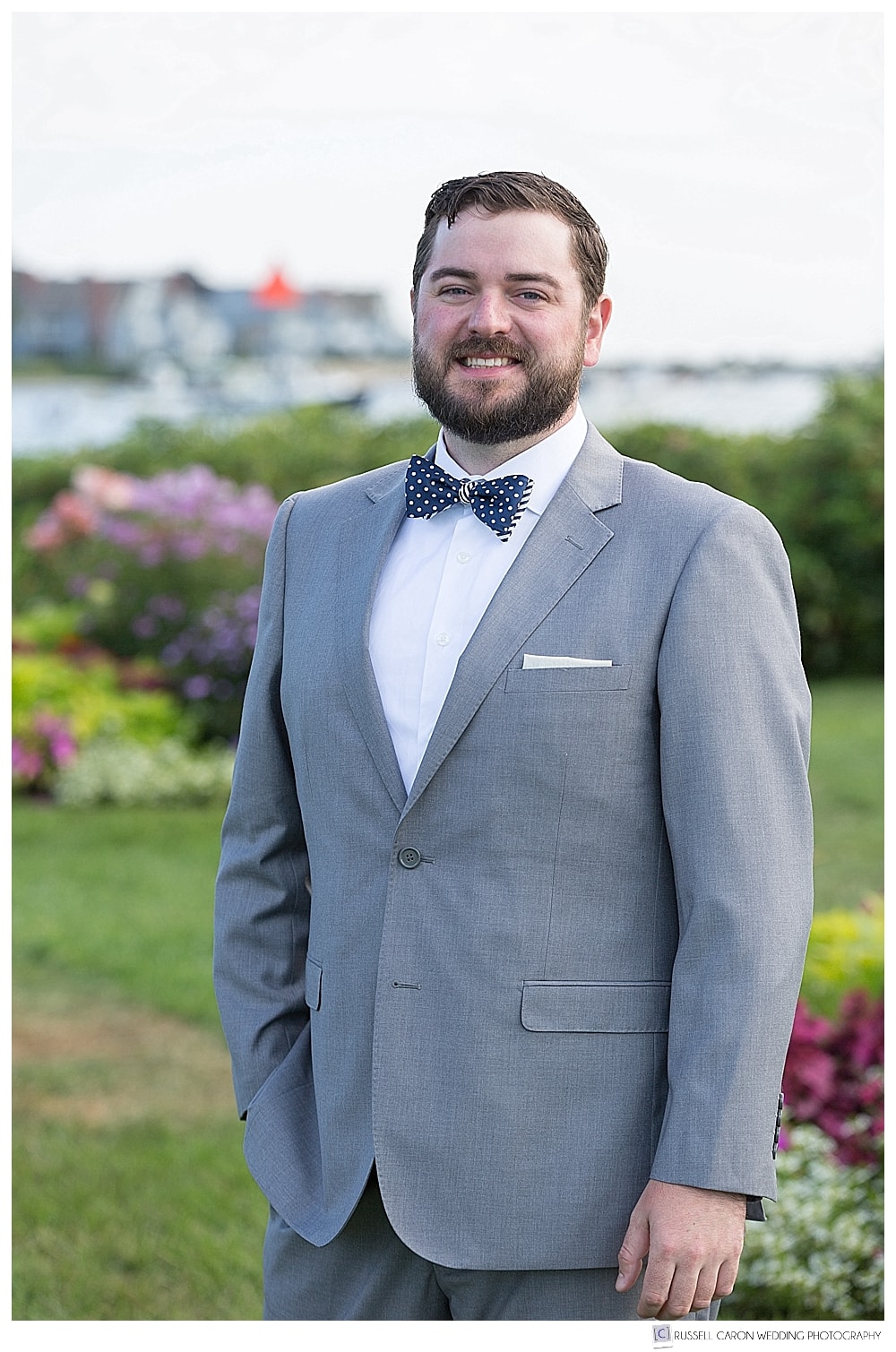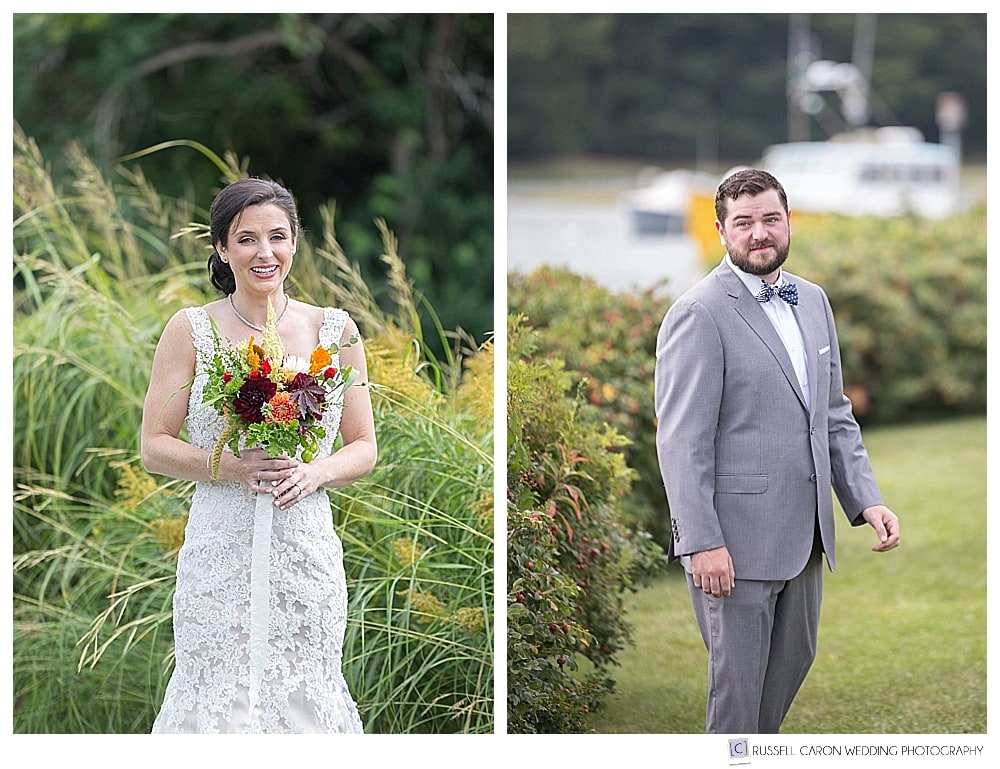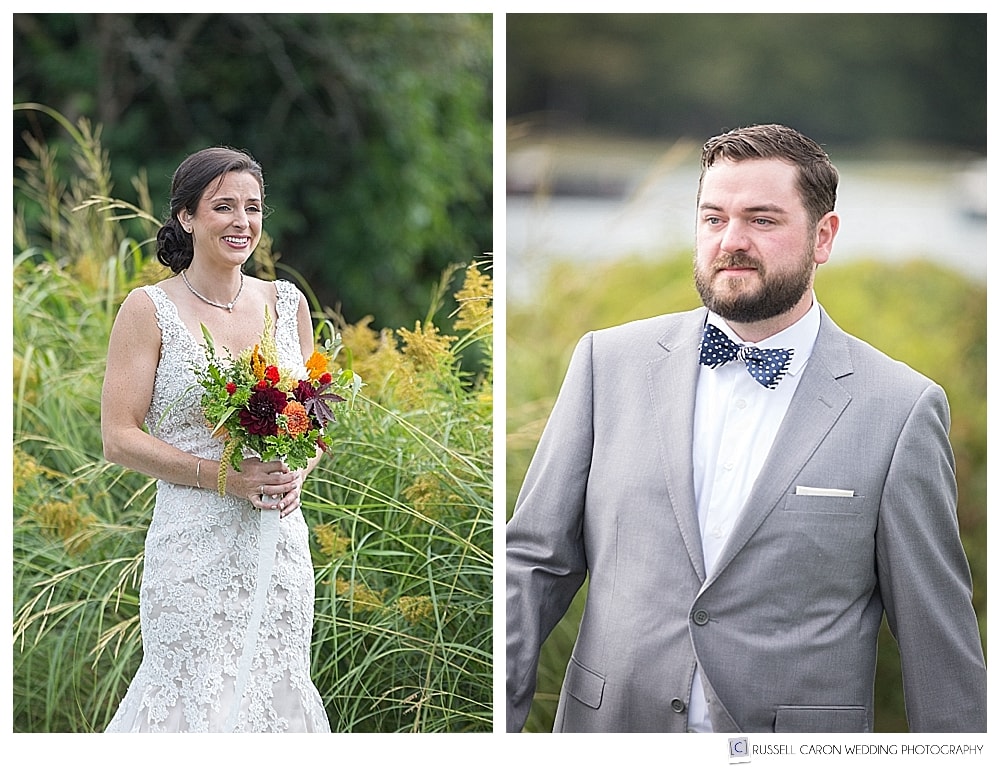 If you enjoyed Catherine and Adam's beautiful Kennebunkport Maine wedding, please SHARE!! Thank you!!
Vendor Partners
Venue: The Nonantum Resort
Photographers: Russell Caron Wedding Photography, photographs by Russell Caron and Liz Caron
Officiant: Captain Ken Barnes
Florist: Frinklepod Farm
Band: Sliver Arrow Band
Hair and Makeup: Amanda's Trademark Salon and Spa
Wedding Dress Designer: Madison James
Wedding Dress Boutique: Andrea's Bridal
Paper Suite: El's Cards
Kennebunkport Maine wedding photographers, Russell and Liz Caron, are romantics at heart who love photographing people in love. Are you getting married? No matter where your wedding is located, we'd love to travel there and take breathtaking wedding photos for you. For more information contact us right away!