Mowfield Farm Engagement Photo | Maine Engagement Photographers
We're so excited to bring you the next up in the "Top of 2018" countdown series! Krystal and Greg come in at number six with their Mowfield Farm engagement photo, in our Top 6 engagement photos of 2018
What we love about this photo is that it perfectly captures who they are both as individuals and as a couple. Both Krystal and Greg are very kind, fun, witty people. Krystal tends to be a bit on the shyer side, while Greg is a bit more outgoing.
One of the huge values of an engagement session, is that you get to know your couples and their personalities. When wedding day rolls around, as a photographer, you will want to make your clients as relaxed as possible.
When our couples see their photos, they're going to remember how they felt in that moment. If they were feeling relaxed, excited, nervous, not only will that show in the photo, but they'll feel that feeling all over again when the look at the image.
Our goal is to make our couples feel and look their best during their engagement session and of course for sure on wedding day!
See the rest of their Mowfield Farm Engagement!
See Krystal and Greg's 1774 Inn Wedding!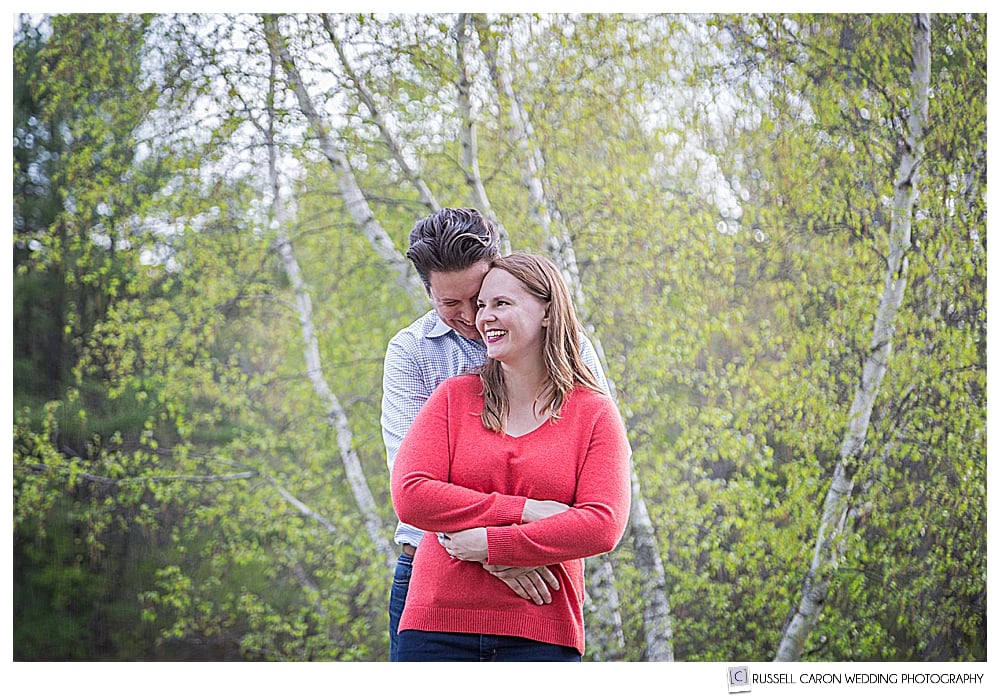 Let un know what you think about this Mowfield Farm engagement photo! Please comment and/or share this post, thank you!!
Getting married? Maine wedding photographers, Russell and Liz Caron of Russell Caron Wedding Photography, would love to be part of your wedding day. Engagement sessions gives us an opportunity to work together before your special day. The connection we build during an engagement session is invaluable, and a whole lot of fun! We had such a great time during this Mowfield Farm engagement photo session, imagine yourself doing the same! For more information, please contact us right away!