Natural Light Wedding Photography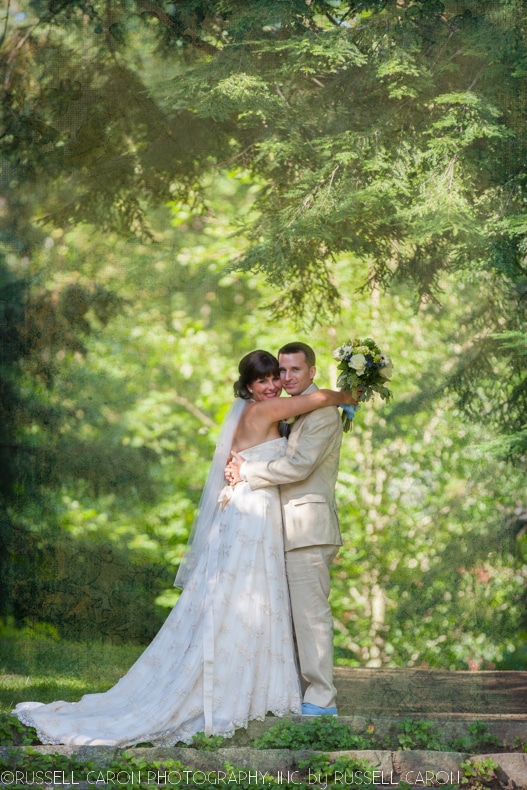 Natural Light Wedding Photography
Some days are bright and sunny, and this can add challenge to the wedding photographer. There are ways to work around this from a technical standpoint, however, the speed with which we need to work at weddings, and between the ceremony and reception, often precludes our ability to use elaborate portable lighting systems.  Instead, when the circumstances warrant having to do your best without added gear, I like to look for the right light in nature. The above is such an example.
Jennelle and Arie were married at the Vesper Hill Children's Chapel in Rockport, Maine, on a sunny summer day. The ceremony was early in the afternoon, meaning that the sun was high. We often take our couples out for some artistic photos after the ceremony, and this day was no exception. We were able to find areas of shade, to offset the bright sun, such as the photo above.
Natural light wedding photography artists, Russell Caron Wedding Photography puts the fun into wedding photography for Maine wedding couples. Feel the love as this dynamic pair effortlessly capture each of your cherished moments, producing natural poses and unparalleled art for your special day. For more information, please contact us right away!
We love comments and shares! If you enjoyed this post on natural light wedding photography, please comment below, and feel free to share. Thank you!!