Maine Wedding Hair Stylists and Salons | Maine Coast Wedding Photography
In our Maine wedding vendor series, we present Maine wedding hair stylists and salons. These uber-talented, creative artists are usually among the first to arrive on-site on wedding day. In Maine, that often means traveling for a an hour or two, or more! They're in charge of ensuring that everyone's hair looks the very best it can, for their very important Maine wedding day.
We're going to do you a favor, and suggest that if you're getting married within the next 12-24 months, book your Maine wedding hair stylist NOW. Don't wait! Yes, they can, and do, book that far out! No, you don't want to be disappointed when you call 6 months before your wedding and they're already booked. When you have this much talent, you book up quickly.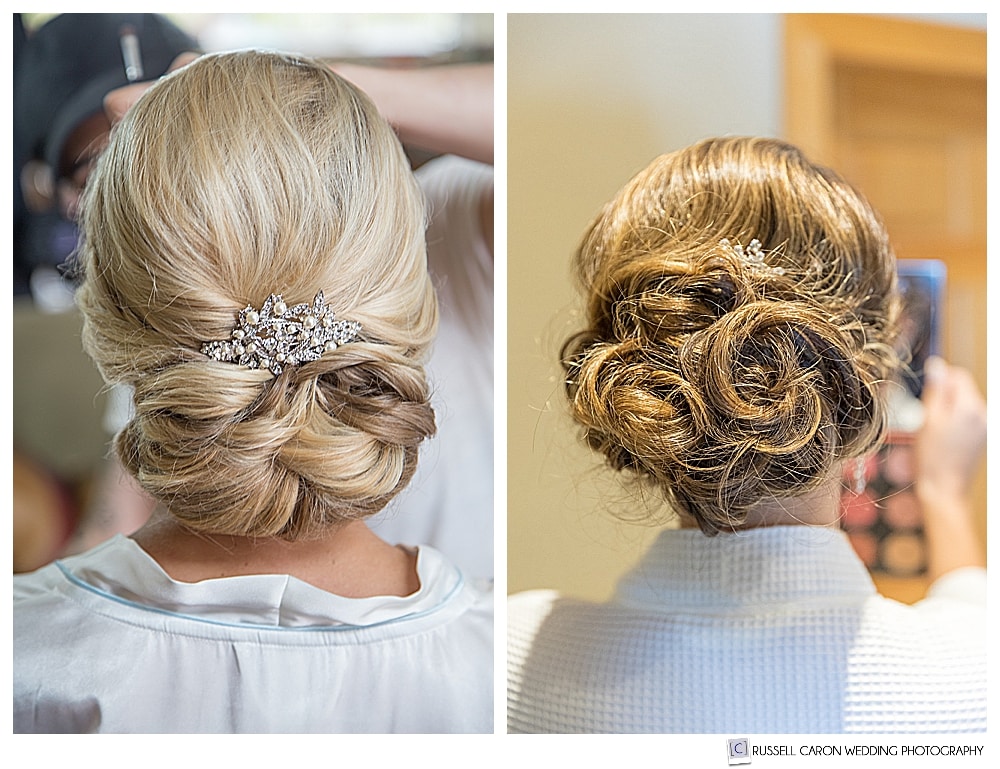 Our List of Maine Wedding Hair Stylists and Salons
Here's a list of Maine wedding hair stylists and salons whose work we've photographed – in no particular order. We know most of them personally and, more importantly, we've worked with all of them.

You'll find many options on this Maine wedding hair stylists and salons list, with a little bit of something for every taste and budget. (There are more than those we list here. But, to make this list meaningful we're only starting it with those with whom we have had personal experience.)
Bei Capelli
Aphrodite Salon
CoCo Cheveux Salon
Jessica Candage
Hair That Moves
A New Leaf Salon & Spa
Kim Doll
Acapello Salons
River's Edge Spa and Salon
Tranquility Salon & Spa
Alison Bogannan Hair and Makeup Artist
Salon Haute Couture
Level 10 Salon
Red Hair Inc.
Ariel Johnson
Village Salon & Day Spa
Amy's Salon and Spa
Uptown Curl Salon
I Do Spas
Akari
Anthony John's
Naviina Salon & Day Spa
Echo Salon
Studio 41 Hair and Nail Salon
Kimberly Savage Makeup Artist and Hairstylist
Thank you for reading our blog post about Maine wedding hair stylists and salons. Keep an eye out for more Maine wedding vendor posts in the future! We'd love to have you comment here, or to share on social media!! Thanks!
Maine coast wedding photographers, Russell and Liz Caron, are romantics at heart who love photographing people in love. Are you getting married? No matter where your wedding is located, we'd love to travel there and take breathtaking wedding photos for you. For more information contact us right away!