Maine Sunrise Engagement | Coastal Maine Wedding Photography
Erica and Juan have a very special bond, and a very special story. We met with them recently for a Maine sunrise engagement session, and to hear about their upcoming wedding plans.
Erica is fighting breast cancer. Even her employer, American Airlines, didn't initially realize this. But, when Erica and Juan were runners-up for the Real Maine Weddings Magazine 2017 Wedding of the Year contest, they learned of her plight. Coincidentally, American was in the throes of filming a national Stand Up to Cancer TV ad campaign. So they tapped her and flew her to Los Angeles to appear in the ad (which you can see here). You'll see Erica (unknowingly, actually) meet actor Bradley Cooper in the clip, too.
This couple is as sweet as they get! And their story has prompted many to help them have their dream wedding. Their wedding day is being put together by a team of vendors and professionals to make it as special as these two are. We aren't able to be Erica and Juan's wedding photographers, but we reached out to them and suggested an engagement session.
We thought it would be really fun to do a sunrise session on the 4th of July long weekend. That's just what we all agreed to. Juan, from warmer southern climates, did find the Atlantic Ocean a bit chilly. But after a few minutes had acclimated quite nicely to the cold temperatures of the water. Take a look at this breath-taking sunrise and the love these two clearly share. We wish them a long lifetime of love and happiness and can't wait to see their photos from their September wedding at the Stage Neck Inn.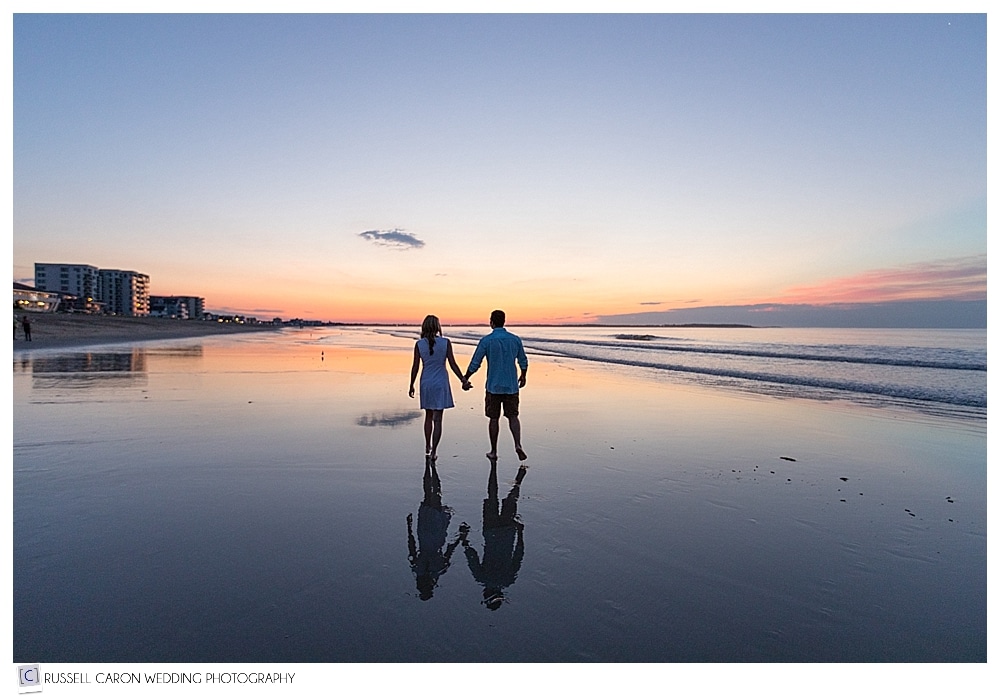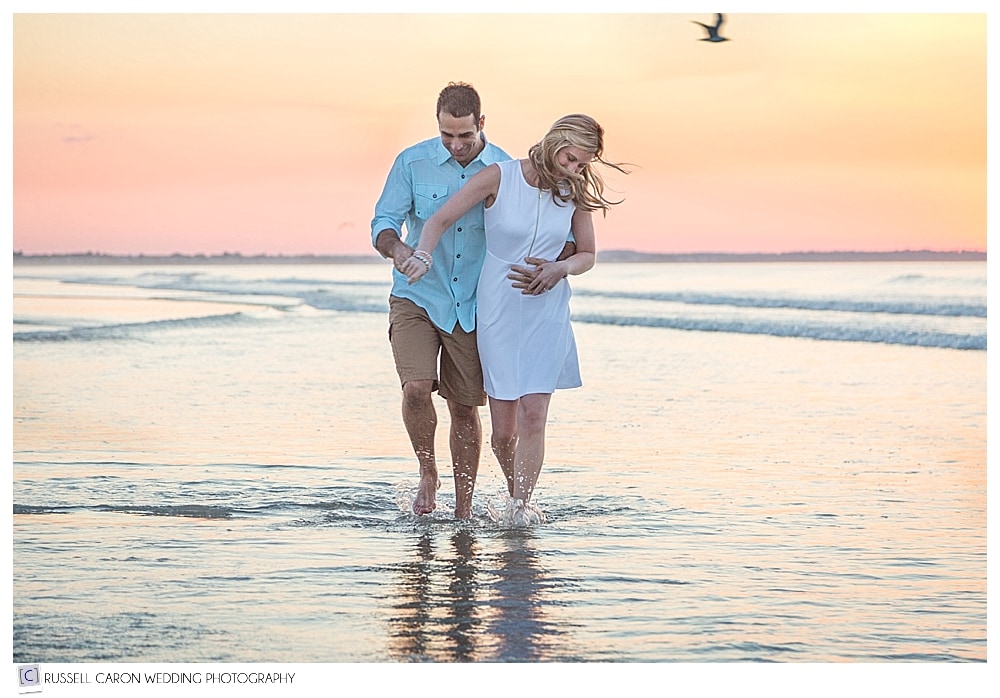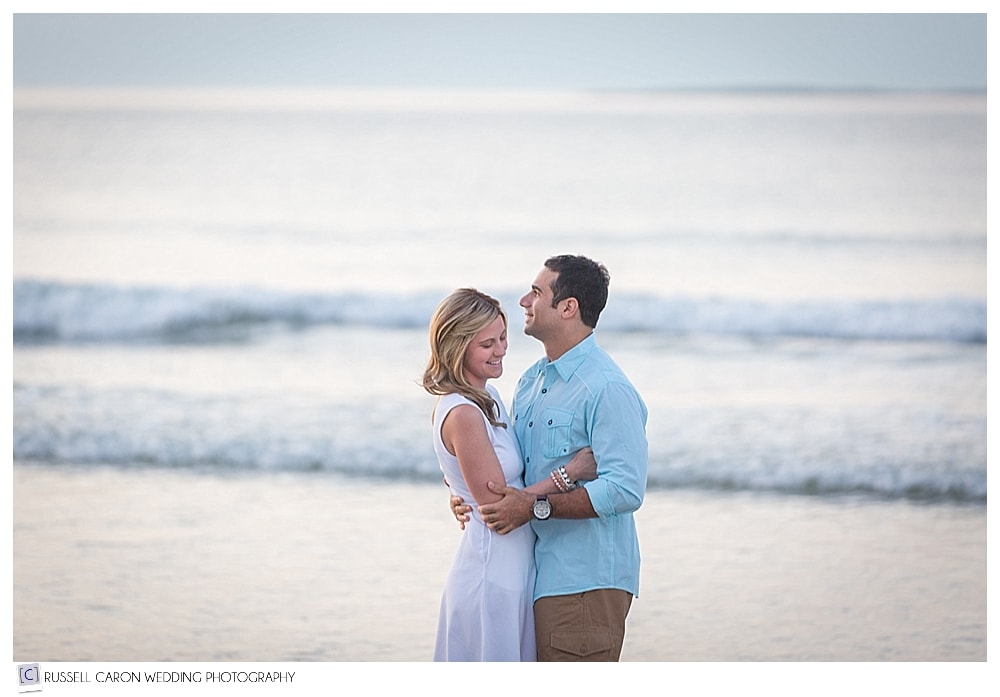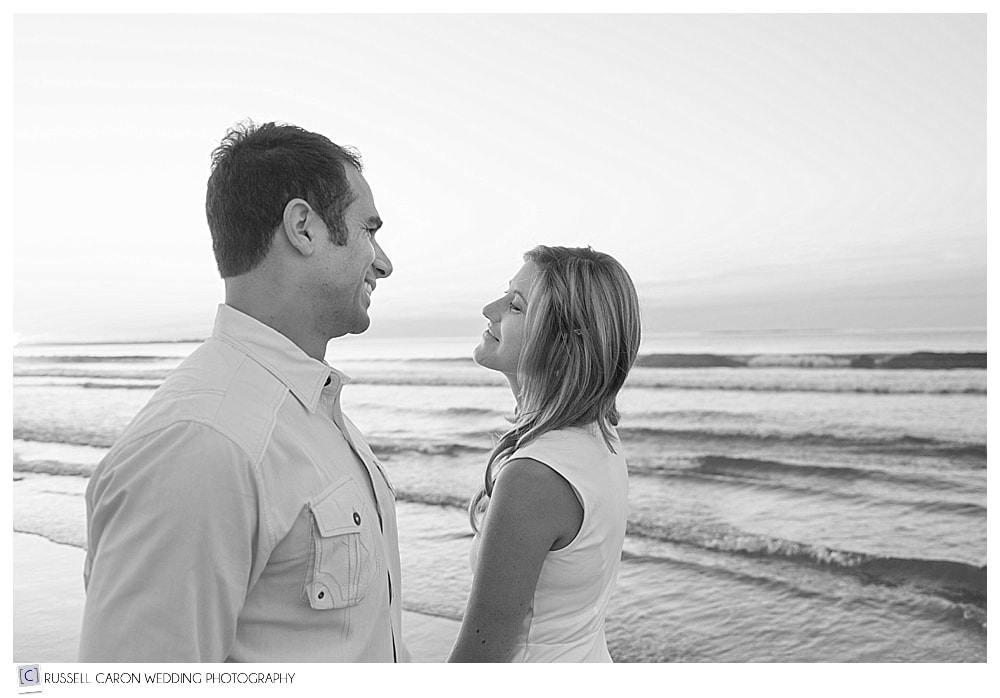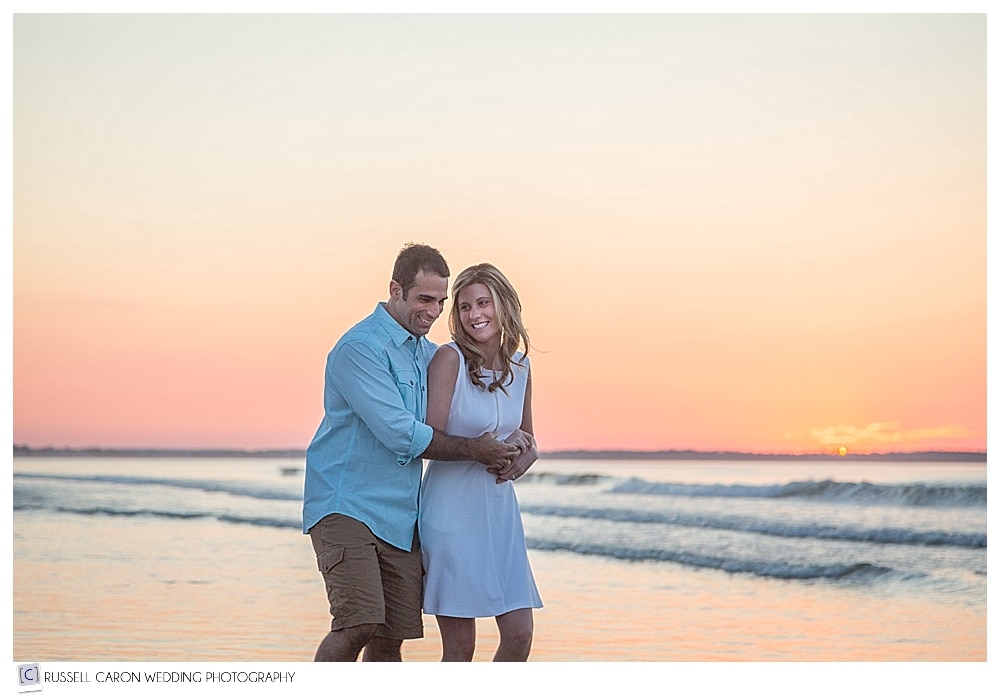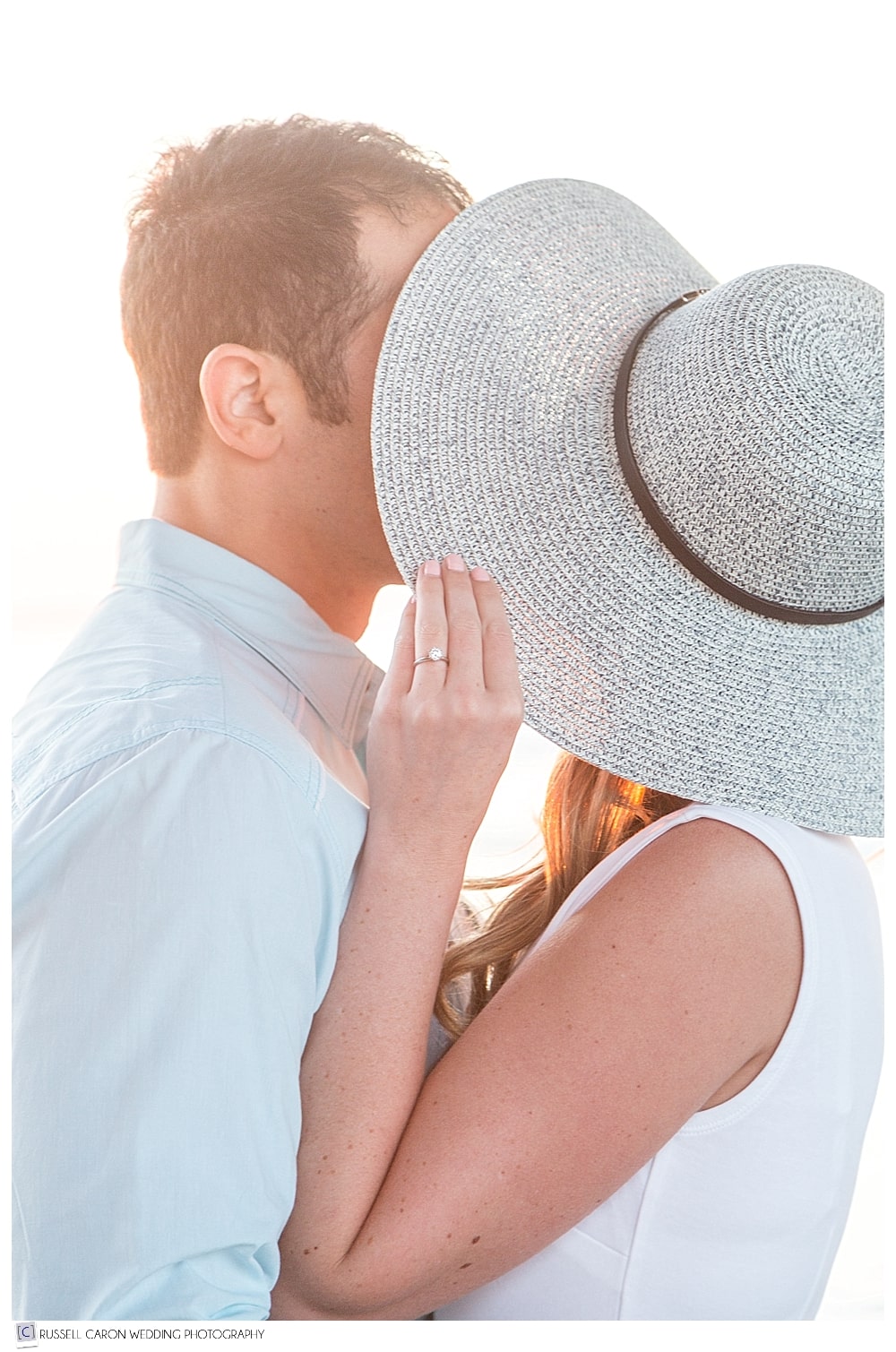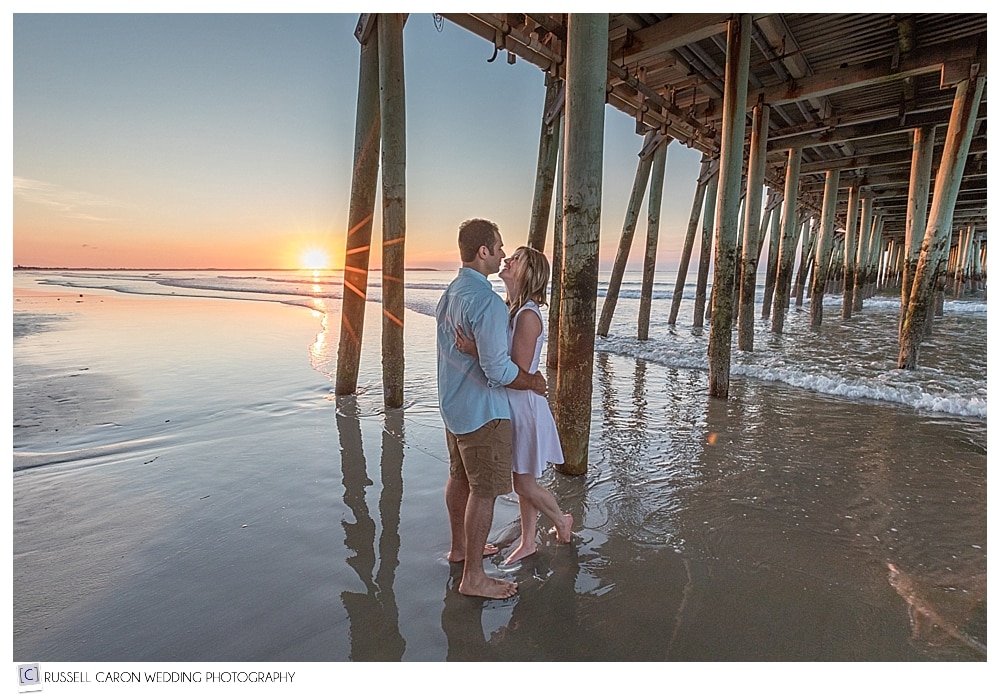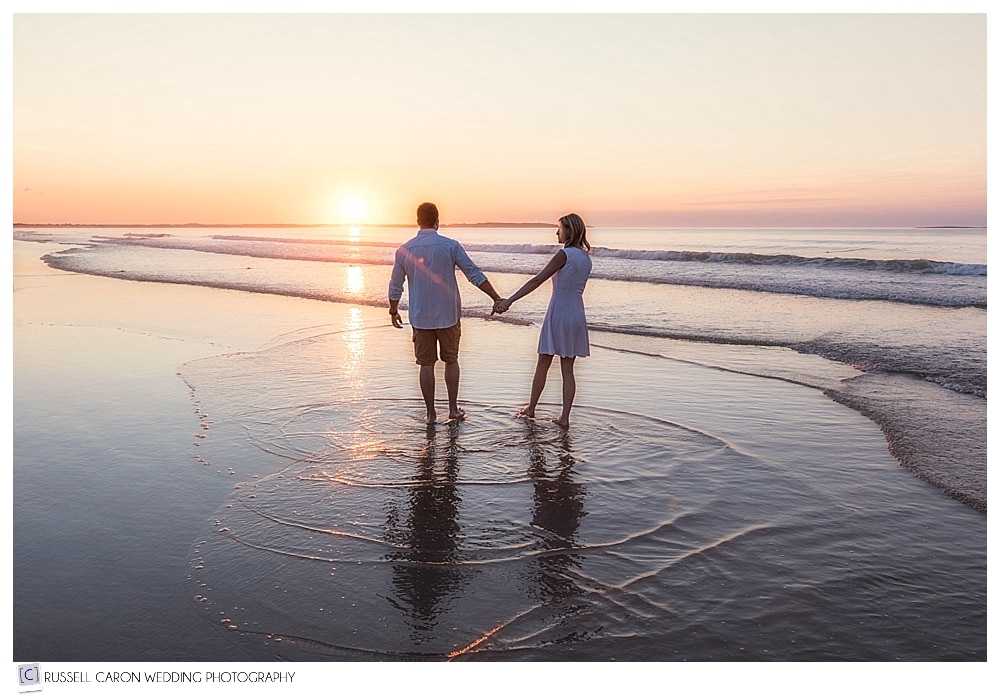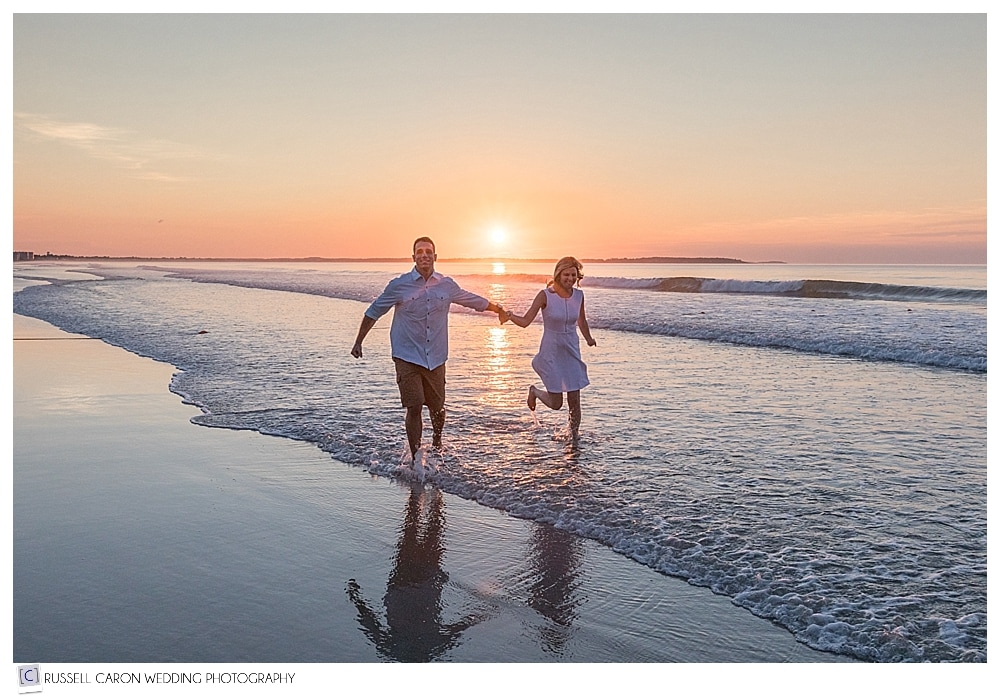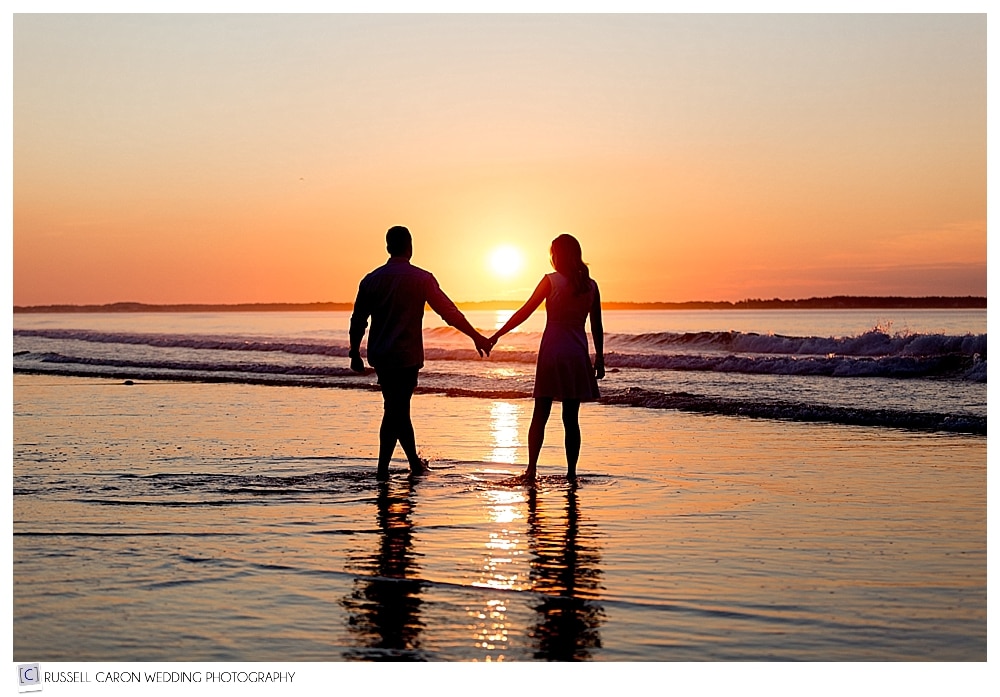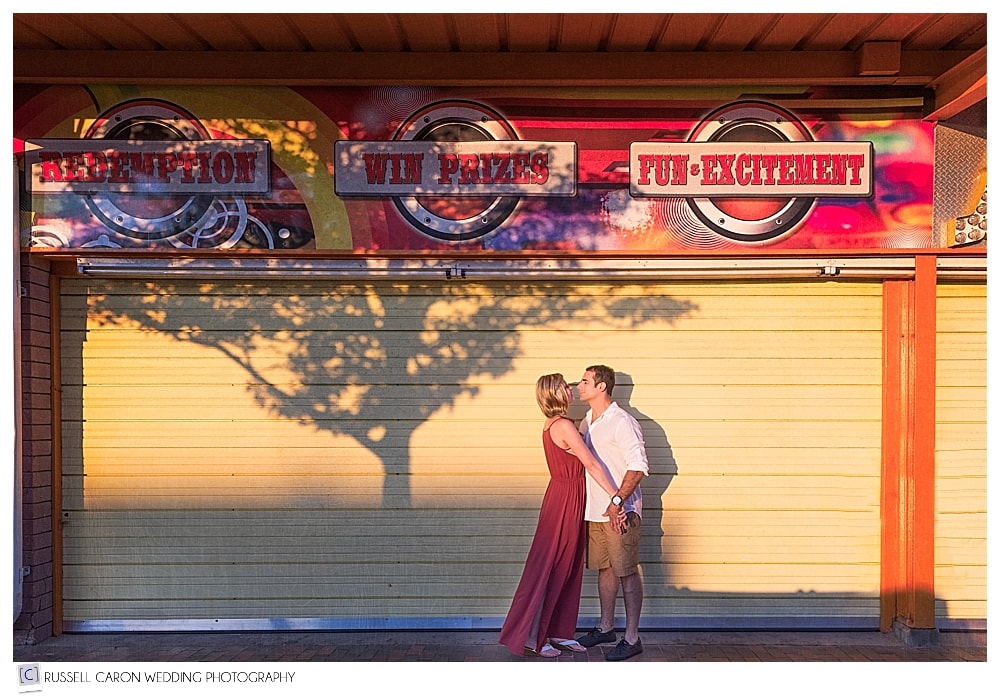 Comments and shares are awesome!! If you enjoyed Erica and Juan's Maine sunrise engagement session, please comment and/or share this post, thank you!!
Are you, or someone you know getting married in the next year? Old Orchard Beach Maine wedding photographers, Russell and Liz Caron of Russell Caron Wedding Photography, would love to be part of your wedding day. While an engagement session isn't required with our wedding photography packages, it gives us an opportunity to work together before your special day. The connection we build during an engagement session is invaluable, and a whole lot of fun! We had such a great time during our Maine sunrise engagement session, imagine yourself doing the same! For more information, please contact us right away!