Maine Coast Engagement | Kennebunkport Maine Wedding Photographers
Kelsie and Dan came from Boston to Kennebunkport for their Maine coast engagement session. Like almost all of our couples, they admitted to having initially been a little apprehensive about getting their photos taken.
There are so many unknowns. Where do we stand? What do we do? Who should we look at? We've done this hundreds of times, so we get it, and we tell our couples everything they need to know as we coach them along. Our main goal is to get good engagement pictures, that's a given. But equally important (perhaps even more so) we want our couples to learn how we work, and how to work with us. And, last, but certainly not least, we want to have fun. Being relaxed and having fun shows in the photos! Don't believe us? Take a look at the photos below, and you can tell that Kelsie and Dan are having a good time.
Kelsie and Dan are that wonderful combination of cute, fun, and really sweet. So much so that we're really looking forward to their wedding this October at the Spruce Point Inn in Boothbay Harbor, Maine!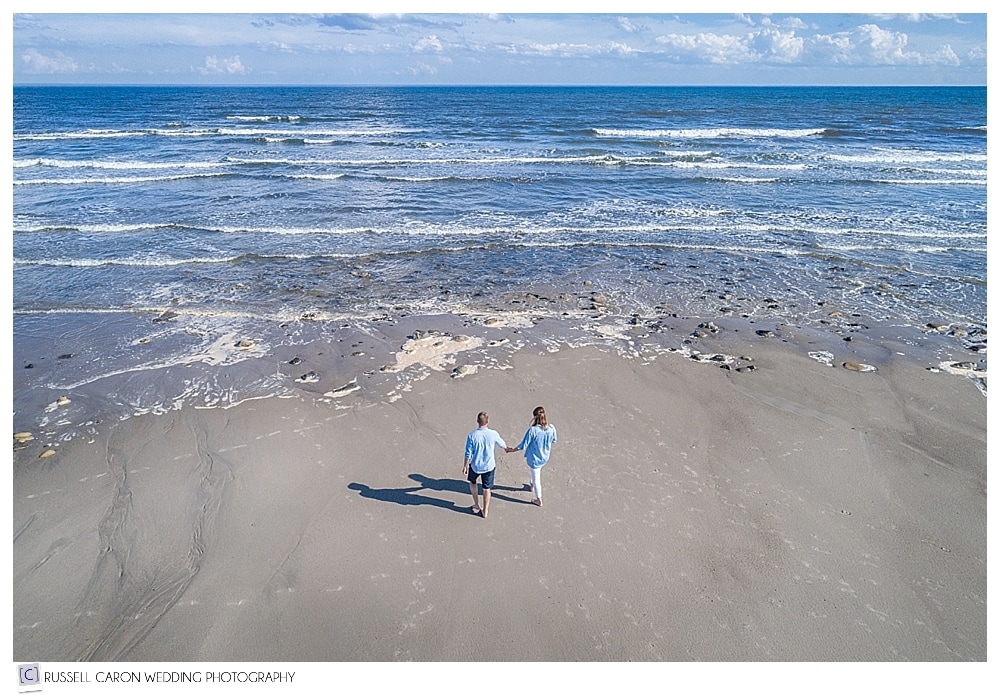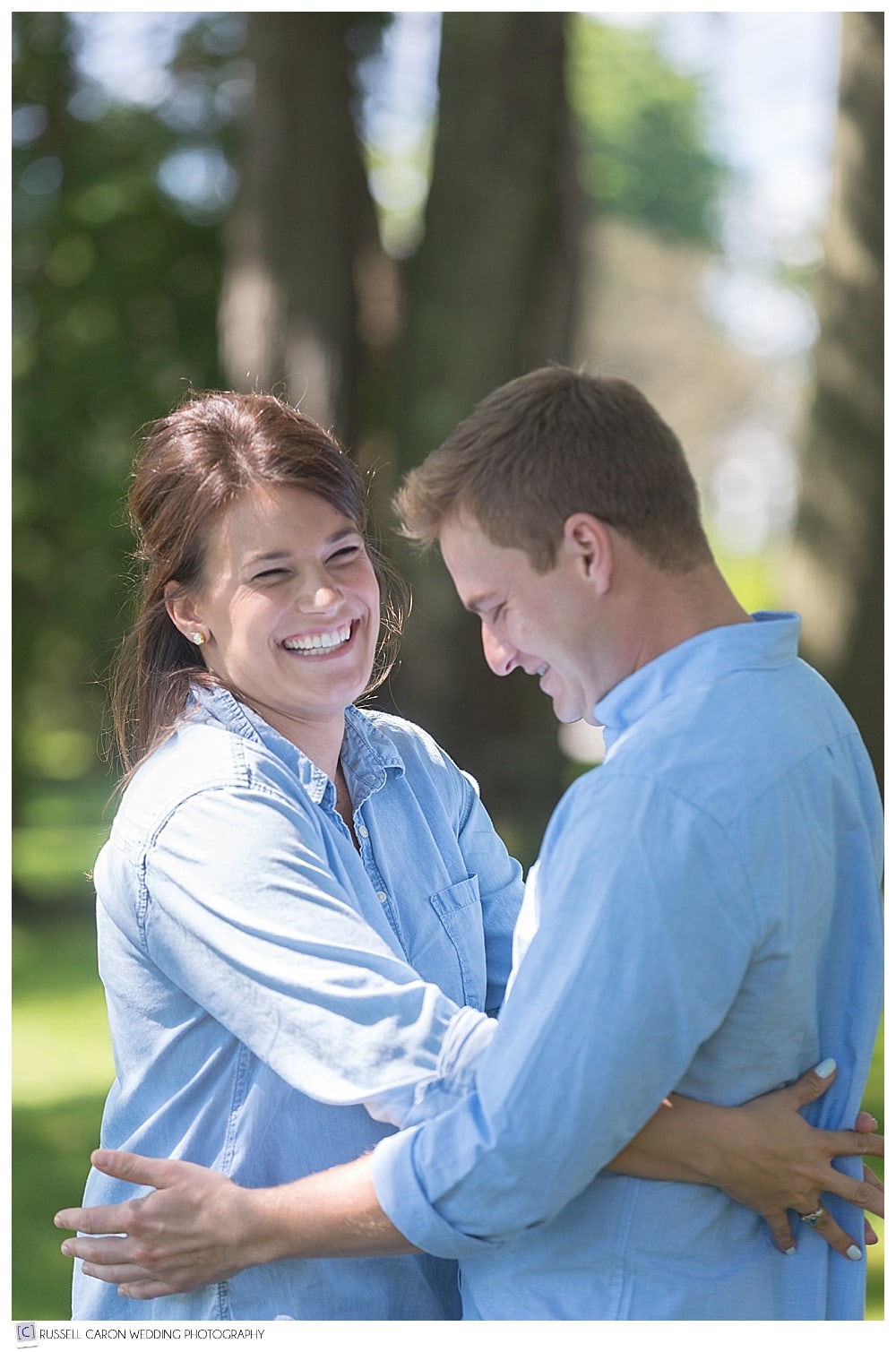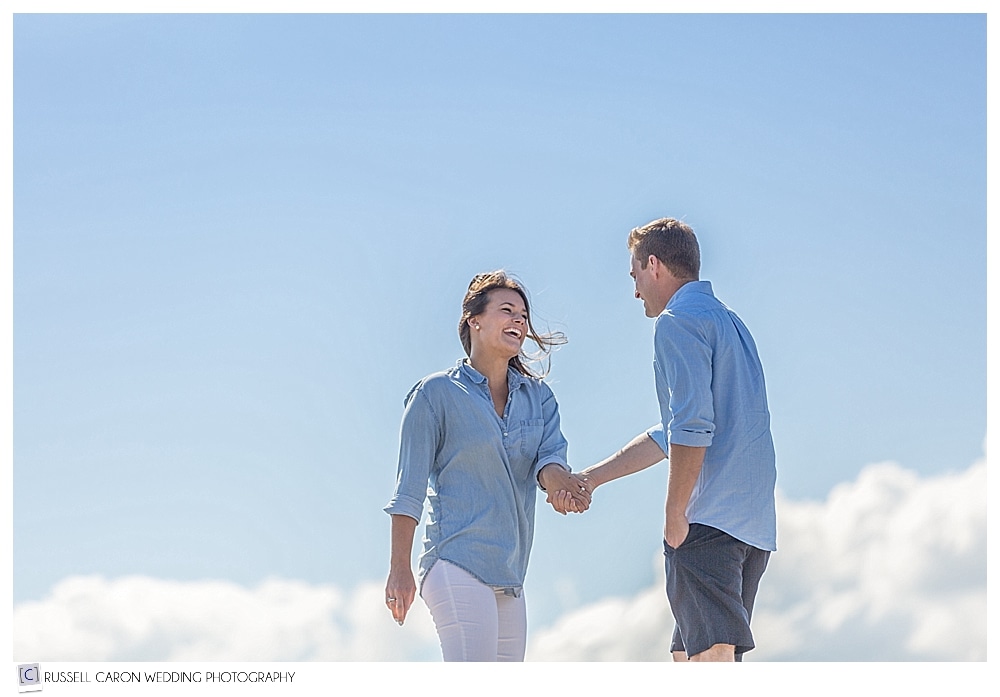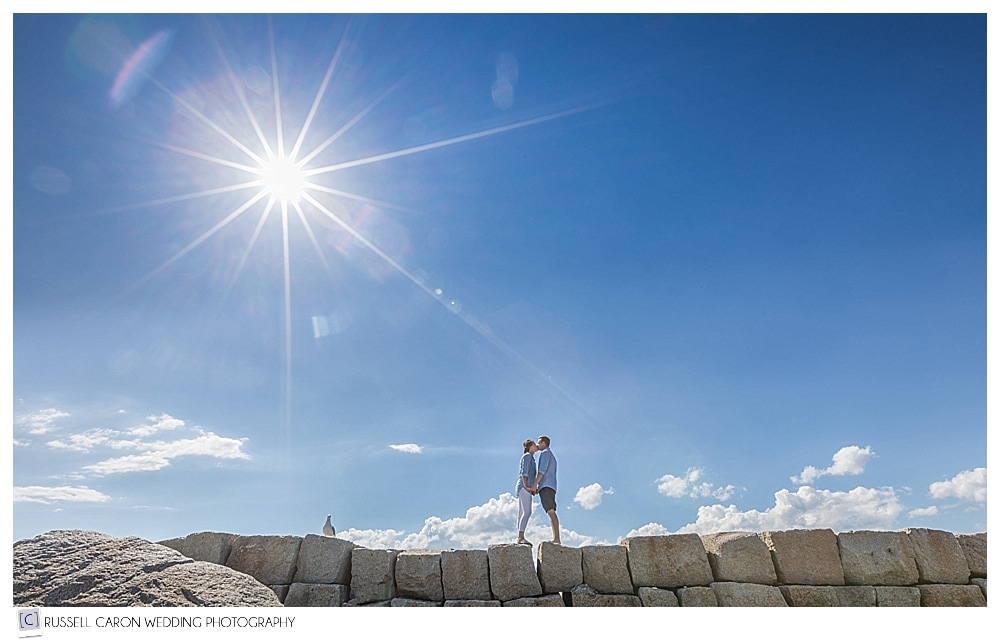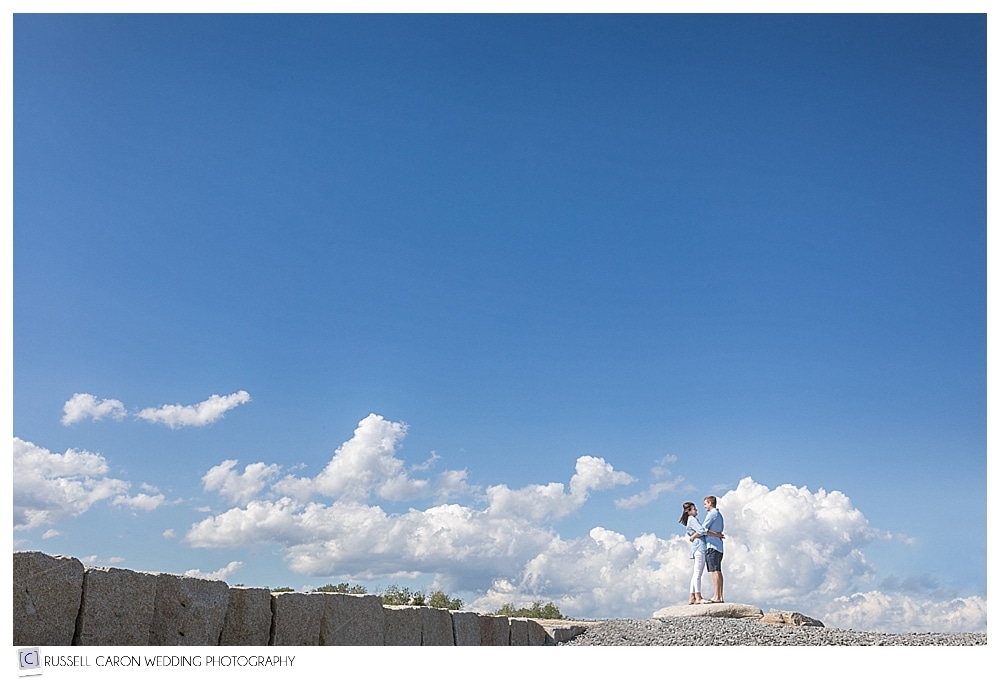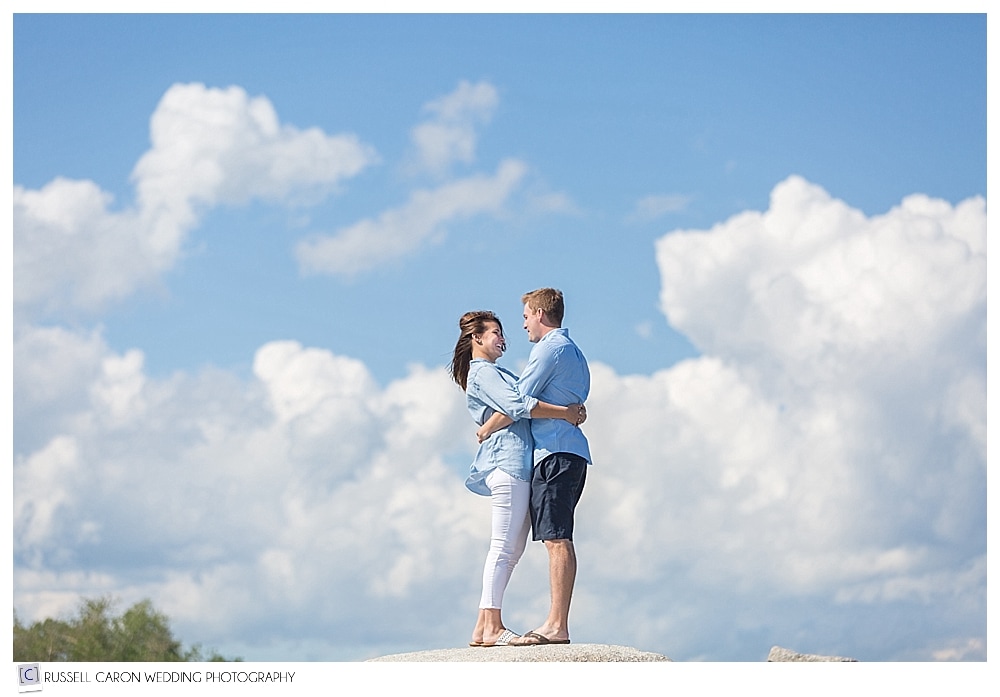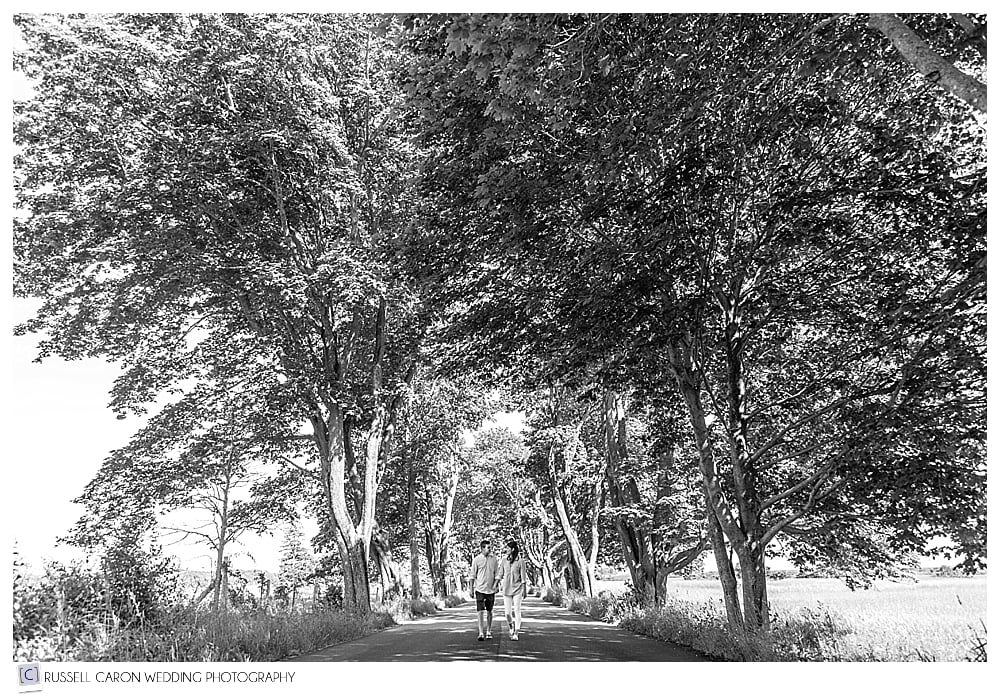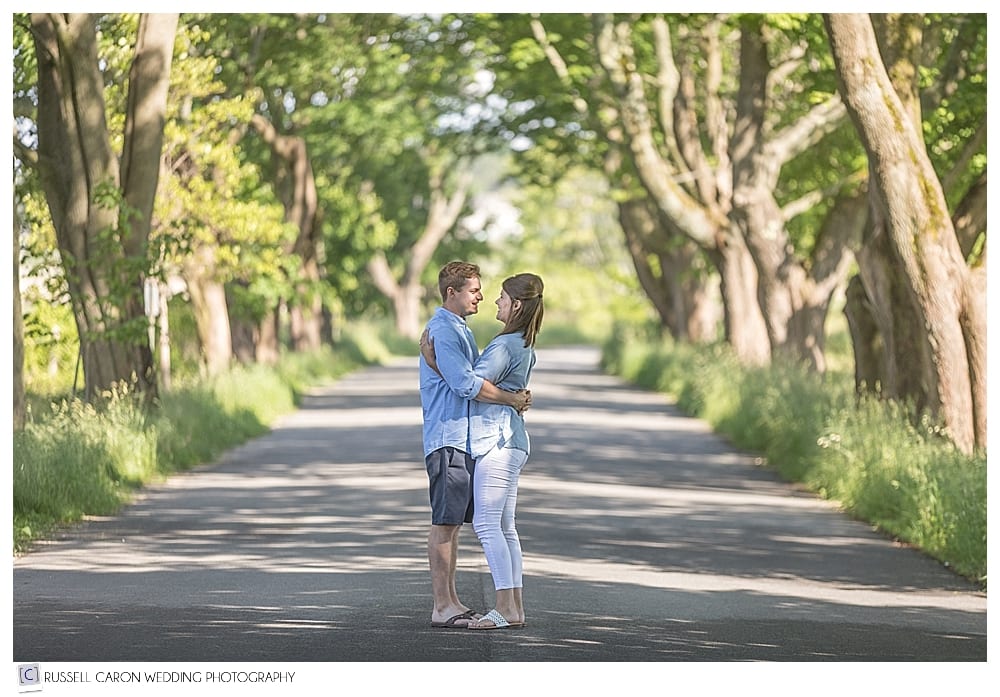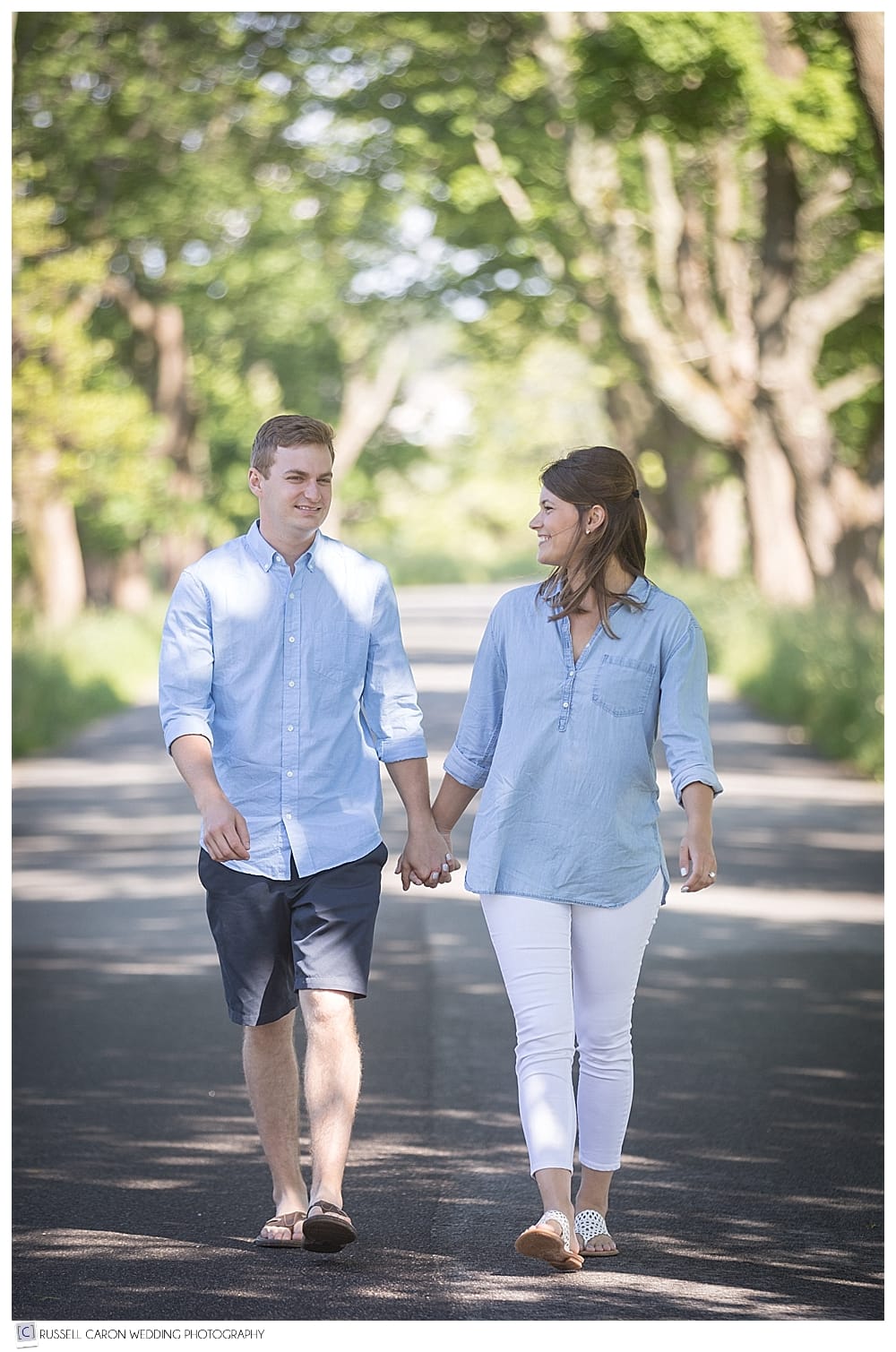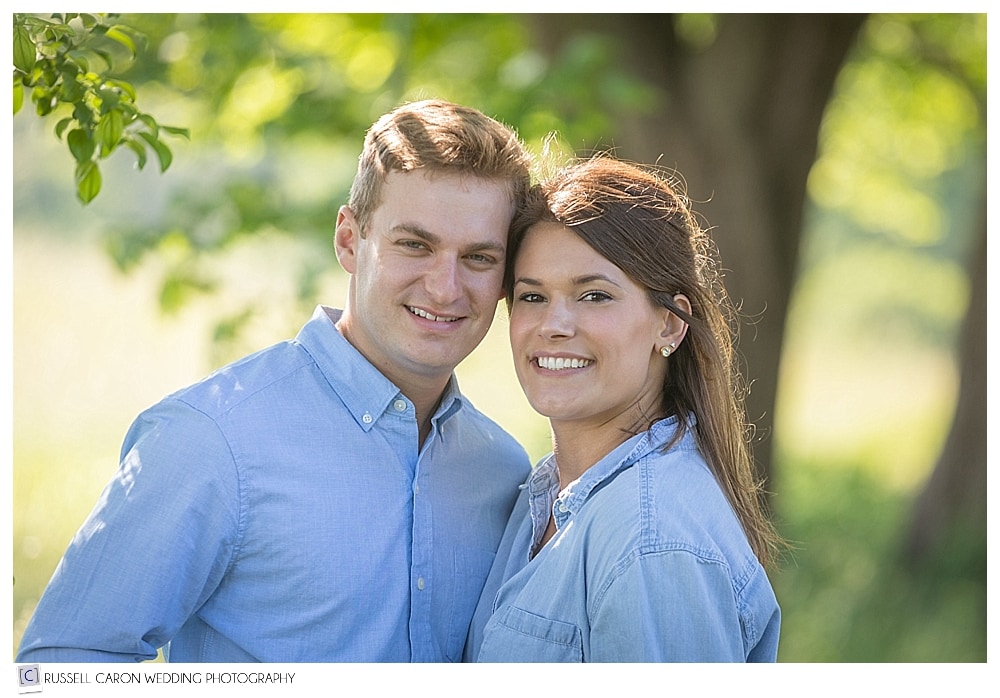 Comments and shares are awesome!! If you enjoyed Kelsie and Dan's Kennebunkport Maine coast engagement session, please comment and/or share this post, thank you!!
Are you, or someone you know getting married in the next year? Kennebunkport Maine wedding photographers, Russell and Liz Caron of Russell Caron Wedding Photography, would love to be part of your wedding day. While an engagement session isn't required with our wedding photography packages, it gives us an opportunity to work together before your special day. The connection we build during an engagement session is invaluable, and a whole lot of fun! We had such a great time during our Kennebunkport Maine coast engagement session, imagine yourself doing the same! For more information, please contact us right away!