Liz Loves Lists 5 | Biddeford Maine Wedding Photographers
So, on a scale of one to ten, with one being not at all, and ten being off the charts, how stressed are you about Christmas? Just breathe, and relax, it will all work out. And when you need that one last gift, remember Liz Loves Lists 5, and the homemade Irish Cream recipe that can be made in 5 minutes, and is oh-so-delicous over ice. Fill a decorative bottle, or just a mason jar, slap a bow on it, and the receiver will be very grateful!
Also featured in Liz Loves Lists 5, another Maine wedding trend, dining in Cape Neddick, why engaged couples should have a wedding website, and what to do if your engagement ring isn't your style?? Read on for more!

1. Maine Wedding Trends
Here's a Maine wedding trend that we just love, food trucks! Whether you have one or two food trucks for your cocktail hour, or 4-5 for your reception, you're offering your guests not only variety, but fun as well! Above, Mercedes and Ion featured the Maine-ly Meatballs truck, above, at their Agora Grand Event Center Wedding this past summer.
2. Homemade Gifts
Homemade gifts are the best! And if they're easy to make, so much the better. I had oral surgery last week, and was feeling like I wanted a pick-me-up. As I was scrolling through Facebook Saturday afternoon, I came upon a post by Deb Perelman of Smitten Kitchen. I've been a big fan of hers for many years. Deb is a no nonsense cook, has a fun wit, and a fabulous way with food. Her post was about Homemade Irish Cream, that has only 5 ingredients, and can be made in about 5 minutes. It was exactly what the dentist ordered, and in no time at all, I was sipping away on delicious, homemade Irish Cream. This makes a great gift, and your family and friends will be delighted!
3. Dining in Cape Neddick, Maine
If you're looking for a great dining experience, special occasion or casual, there are many great choices in Maine, but right now we'd like you to consider the Cliff House in Cape Neddick. The Cliff House has undergone an extensive renovation over the past year and a half. We were treated to a tour recently, while on assignment with Karen Watterson and Eat Maine, and were blown away by the scope of the project. We had the great fortune of photographing in the two new dining rooms while on assignment for Maine Magazine's Eat Maine Blog: the more casual Nubb's Lobster Shack, and the definitely upscale Tiller Restaurant.
While photographing the food, ambiance, and decor is a fantastic job, we're also lucky enough to taste the dishes. What we experienced with Cliff House dining excited us so much, that we can't wait to go back for a dinner when we can relax and fully enjoy. Nubb's has a lobster shack/sports bar/game room feeling and menu. We sampled 2 different lobster rolls, and Southern-Inspired lobster hushpuppies, aka fritters. Oh, did we mention that while the New England Patriots are playing, Nubb's has half price lobster rolls. And we're told, too, that when the Patriots score, everyone receives a free whoopie pie! Score for sure!! Photos below.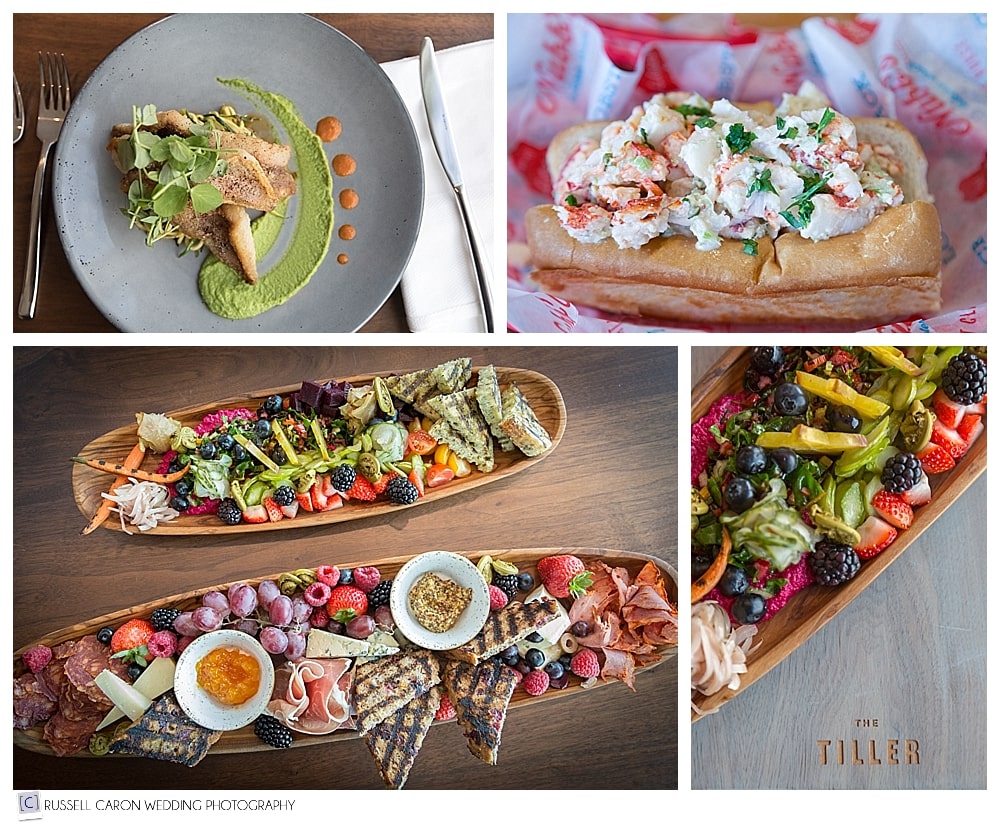 4. Wedding Websites
Last week we introduced you to the fabulous Maria Northcott of A Sweet Start. Maria is as nice as can be, has a curious mind, and is a wealth of knowledge about weddings. So when Maria posted a blog post about why every couple should have a wedding website, I just had to read all about it, and my conclusion is the same as Maria's. You should have a wedding website for so many practical reasons. Read all about it, and let me know if you agree!
5. Engagement Rings
In our line of business, we see many gorgeous engagement rings. But what do you do if you receive an engagement ring that doesn't reflect your personal taste? Remember, you're going to be wearing this piece of jewelry everyday for your entire marriage. Sometimes it's difficult to convey personal taste or describe what you love. If possible, look at rings together, either in person or perhaps on Pinterest. Here are some great words of wisdom about what to do if you don't like your engagement ring. An important note, this was not the case with the ring below, from Amanda and Ryan's Kennebunkport Maine wedding.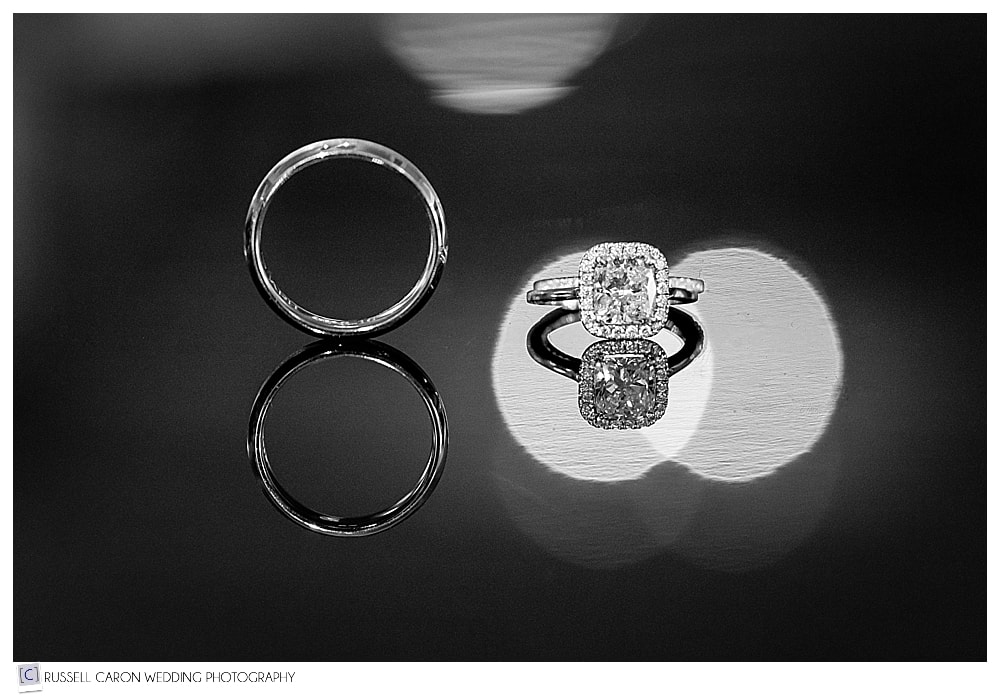 Please comment and share on Liz Loves Lists 5, 12-16-16.  Thank you!!
Biddeford Maine wedding photographers, Russell and Liz Caron of Russell Caron Wedding Photography, are an award winning husband and wife team. We love to share our experiences, tips, items of interest to our followers, and general conversation, photography or otherwise here on our blog. We hope you enjoy the Liz Loves Lists series! If you'd like to get in touch for any reason, please contact us!