Boothbay Harbor Maine Wedding
Kimberly and Tyler's Boothbay Harbor Maine wedding was on May 26, 2013. And it was supposed to rain. Again. We were looking forward to photographing at Our Lady Queen of Peace Church and the Spruce Point Inn, darn it!  But as we drove northeast, it seemed as if the skies were clearing.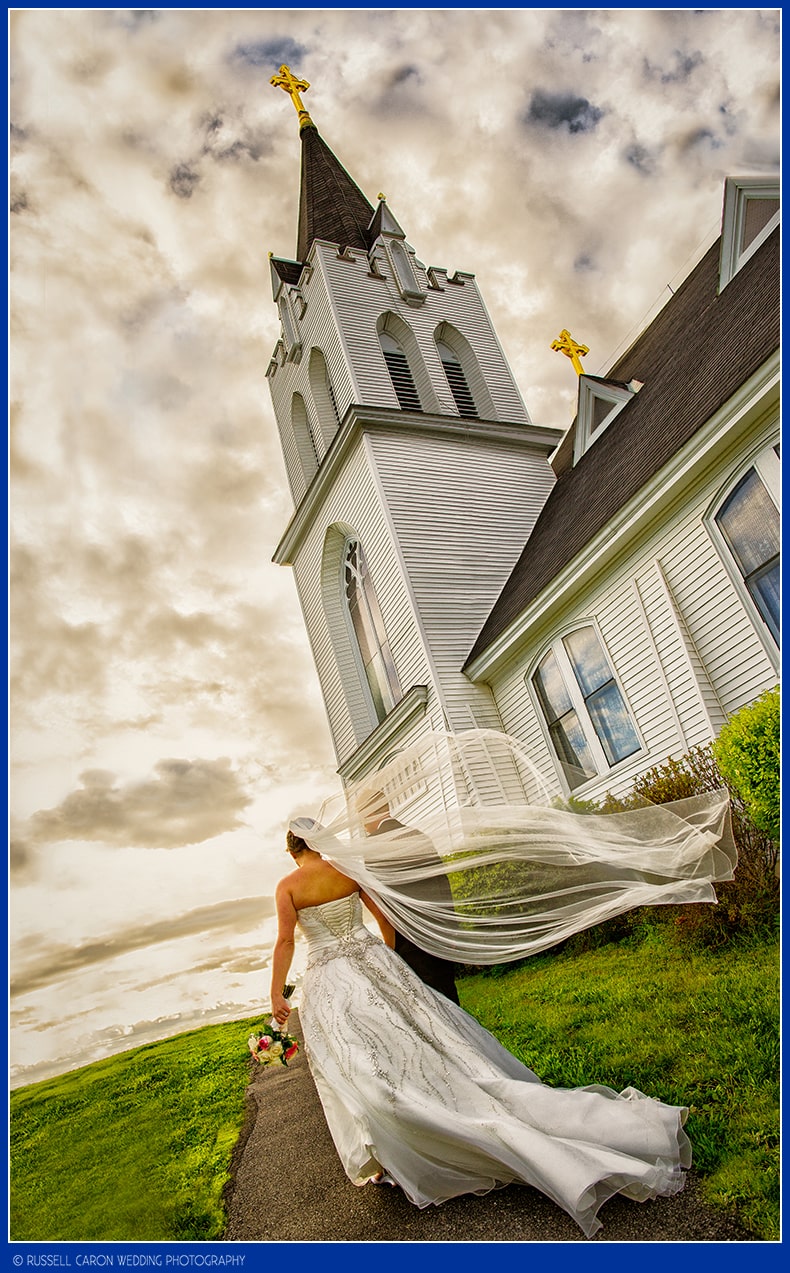 At the Spruce Point Inn we found Kimberly surrounded by bridesmaids, eating lunch and having hair and make up done. We stepped outside for some beautiful bridal portraits, and to photograph the bride and bridesmaids. While the sun decided to shine, there was a fairly stiff breeze blowing…all the better to capture dreamy images of a bride in a veil!
Our Lady of Queen of Peace Church is perched next to the harbor. It is so charming and rustic, with a balcony, stained glass, and exposed beams. The limo finally arrived, and Kim and her dad stepped out. The groom and groomsmen lined up at the altar. There was an expectant hush as the bride entered the church, and the music began. Then it was Kim's turn and what a glowing bride she was, as she approached her groom.
After the ceremony, we were able to have some fun with the bridal party, as well as having some quiet moments with the newlyweds. One epic moment occurred when the couple was walking back towards the church. The sun shone through the clouds, and the wind blew causing Kim's dress and veil to billow. A beautiful Boothbay Harbor Maine wedding image was captured forever.
Congratulations to Kim and Tyler!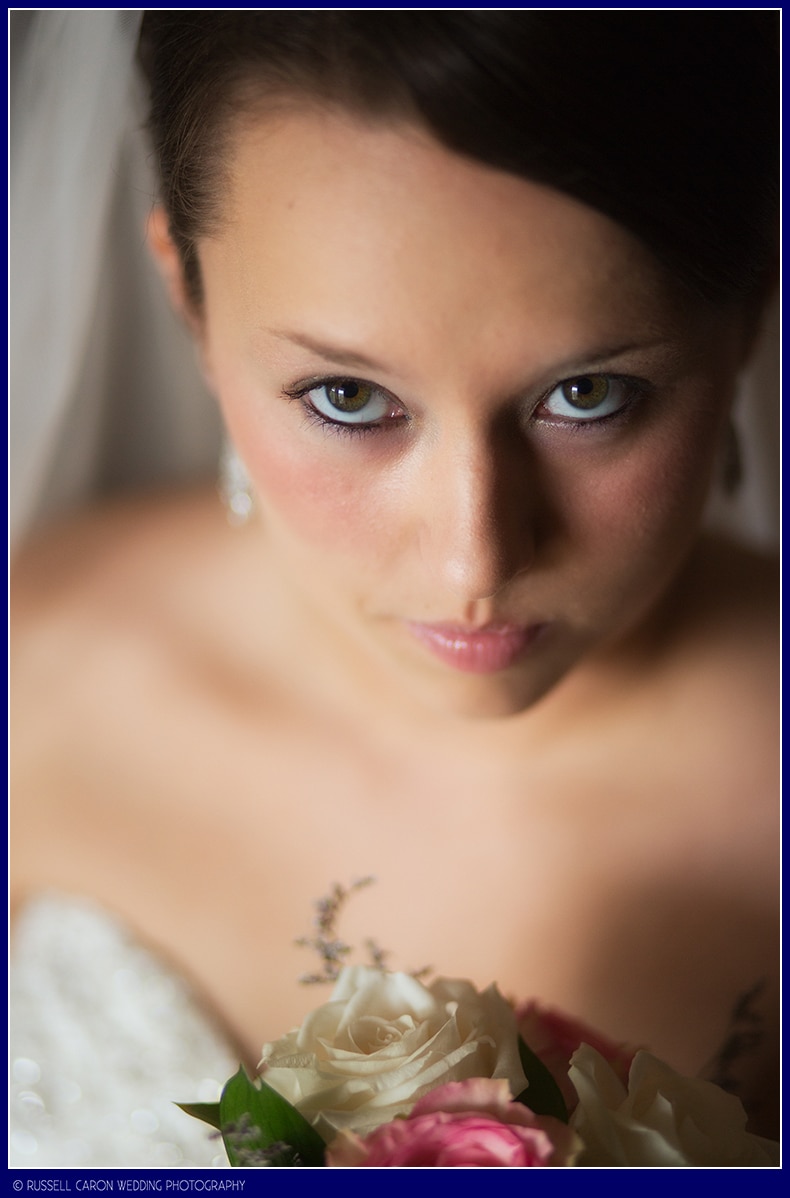 A bird's eye view of a Boothbay Harbor Maine wedding at Our Lady Queen of Peace Church.
Boothbay Harbor Maine wedding photographers, Russell Caron Wedding Photography puts the fun into wedding photography for Maine wedding couples. Feel the love as this dynamic pair effortlessly capture each of your cherished moments, producing natural poses and unparalleled art for your special day. For more information, please 

contact us

 right away!