What's not to love about a Kennebunkport Maine wedding at the Colony Hotel? Colony Hotel weddings seemingly always end up being among the most fun! And Lindsey and Connor's wedding was no exception. There are no words that can do this party justice, so I'll let the photos that follow do the story-telling here.

These two have known each other for sixteen years! So this amazingly beautiful wedding is the start of another major chapter in their lives. Six super-fun and chill bridesmaids along with 8 equivalently-fun groomsmen, and a witty friend officiating were key ingredients to a perfect day. This along with loving family and friends. 
A sweet first-look with a card exchange began our time together, followed by a fun artistic photo shoot at nearby Colony Beach.  Do you not love the perfect beauty that abounds all around The Colony Hotel and Kennebunkport, Maine? No wonder Kennebunkport is one of Maine's #1 wedding towns. 
A ceremony that was a just-right duration, a glorious cocktail hour with drink, food, fun and games, and lots of time for photos of guests and groups rounded out the outdoor time.

Wonderful food and toasts (that were heart-felt, sweet, and, oh, did we mention funny??) would be upstaged only by the party time.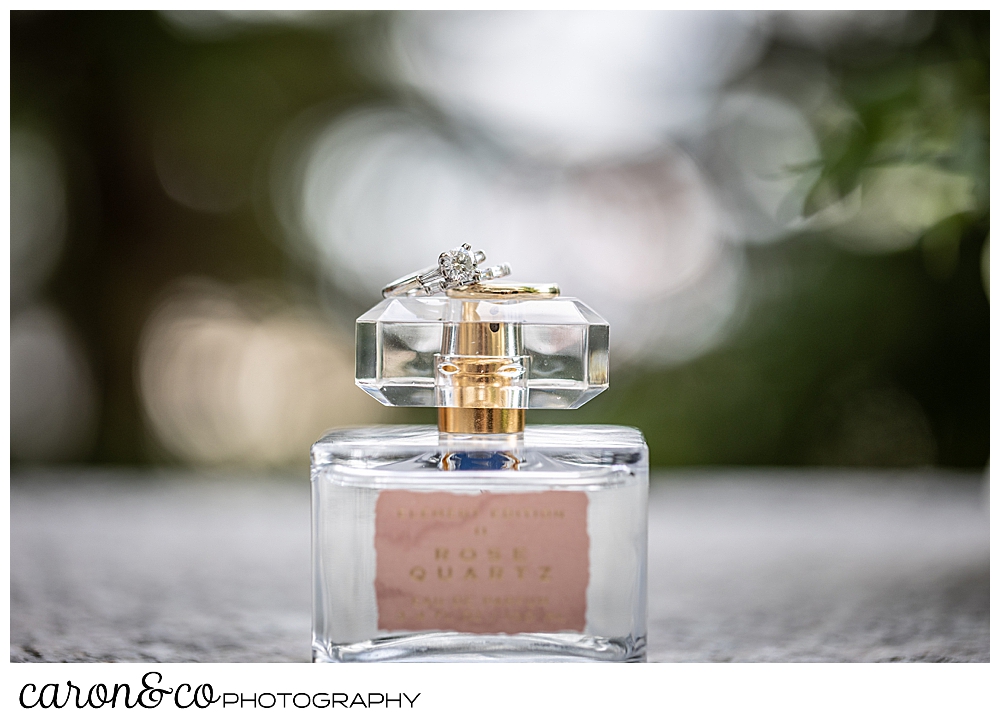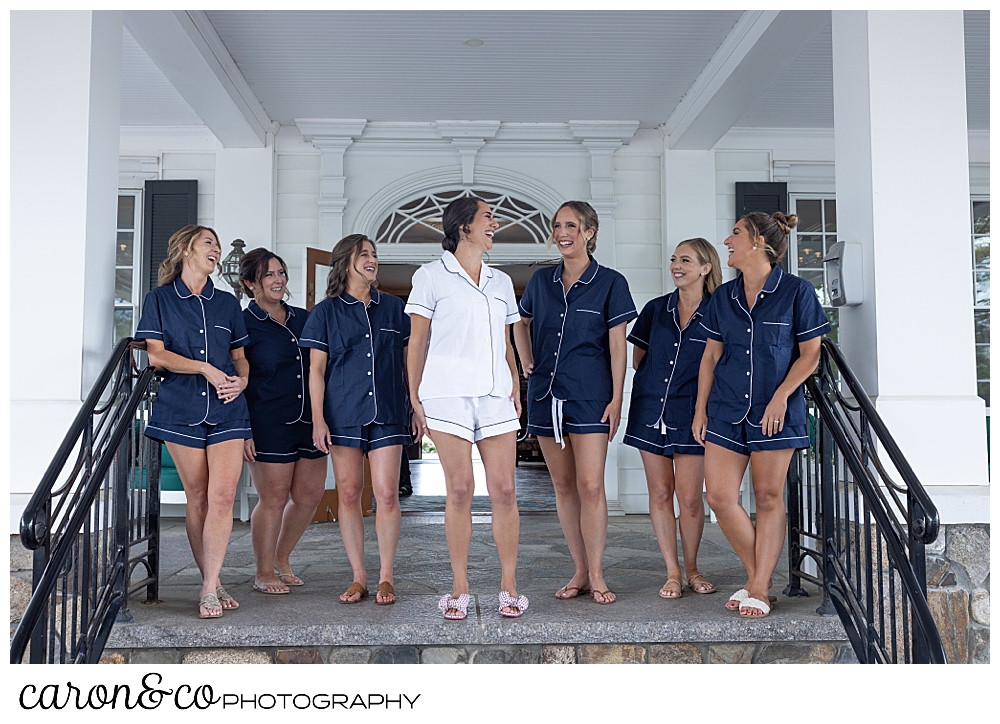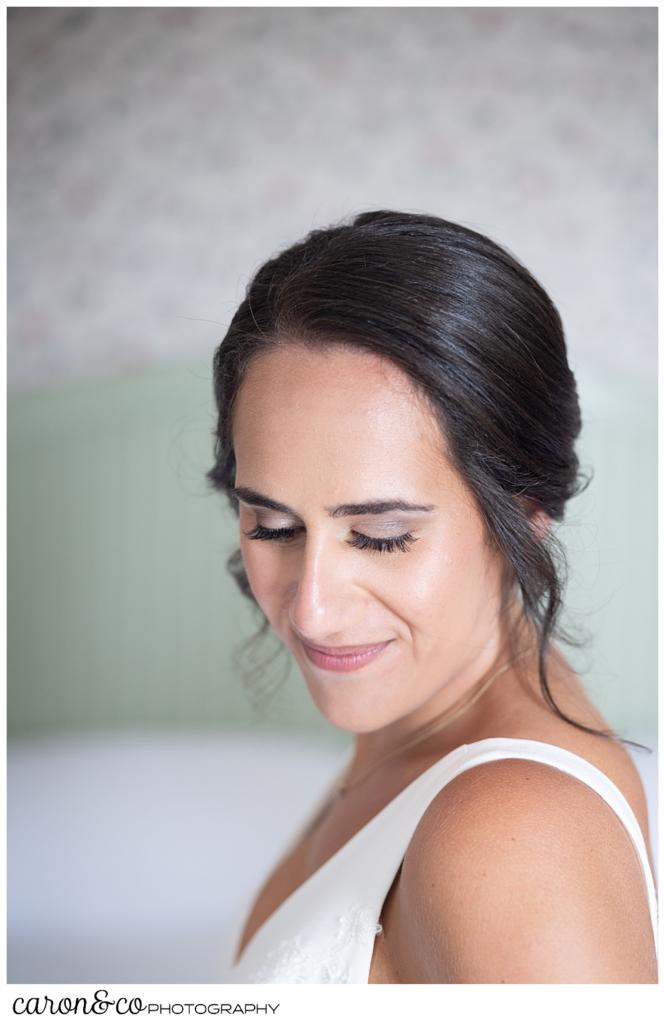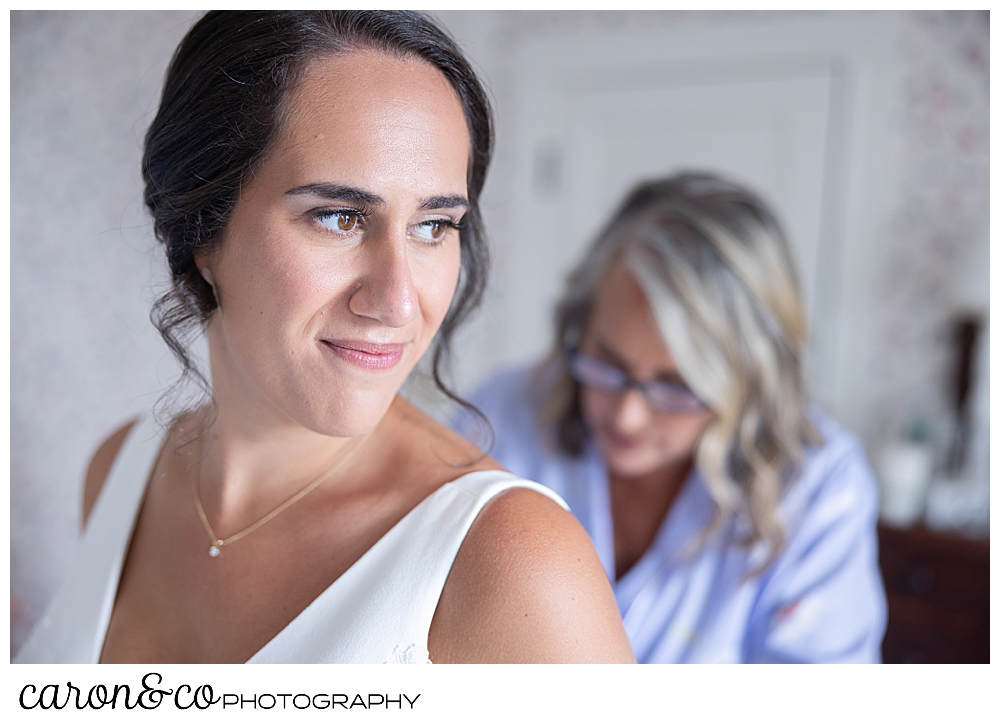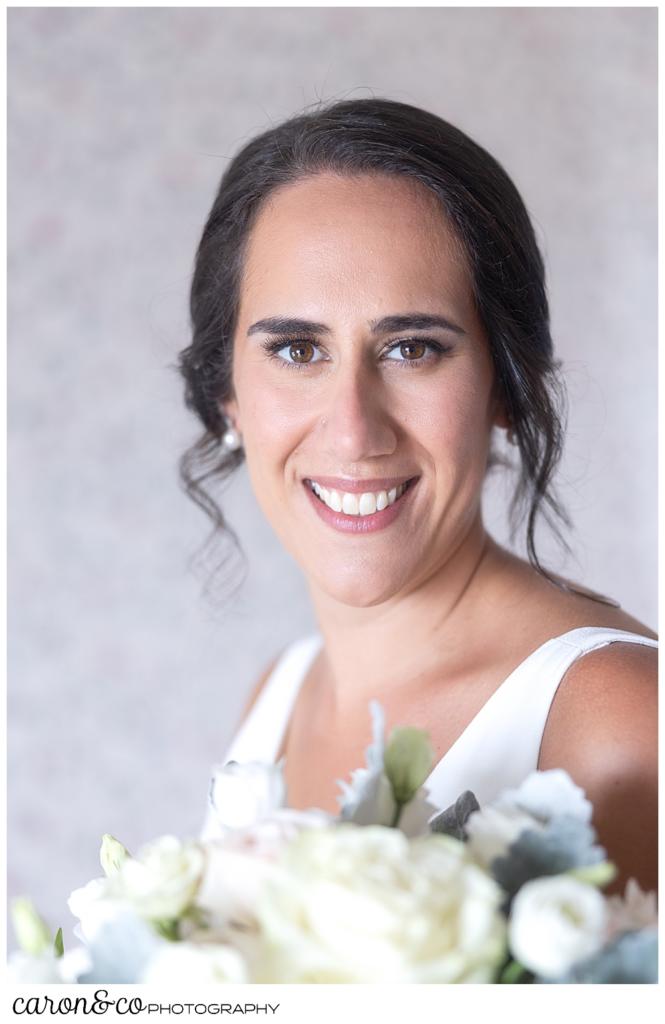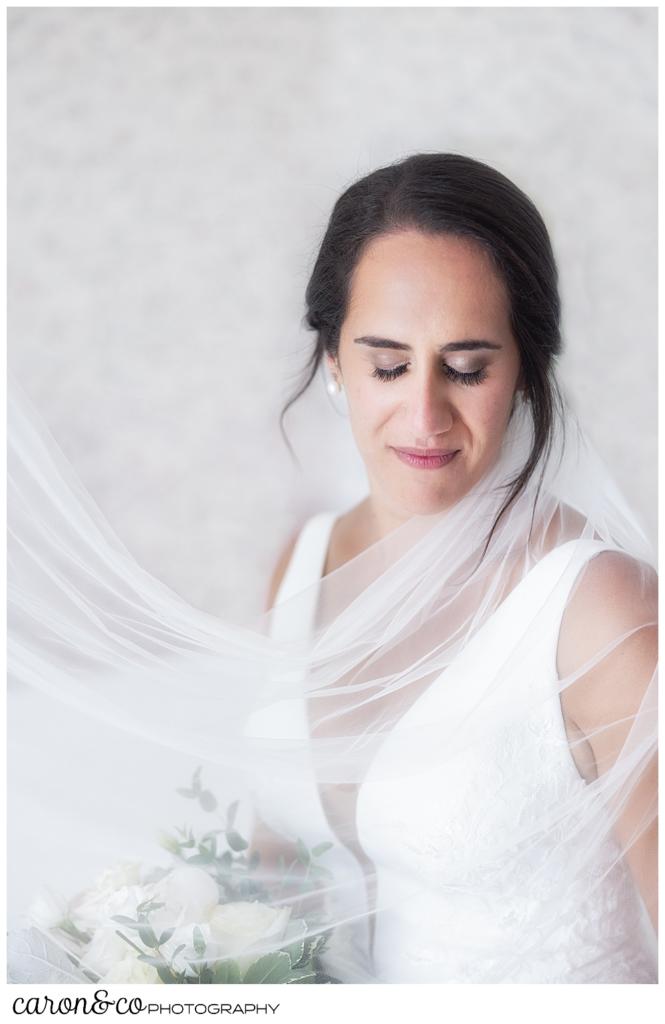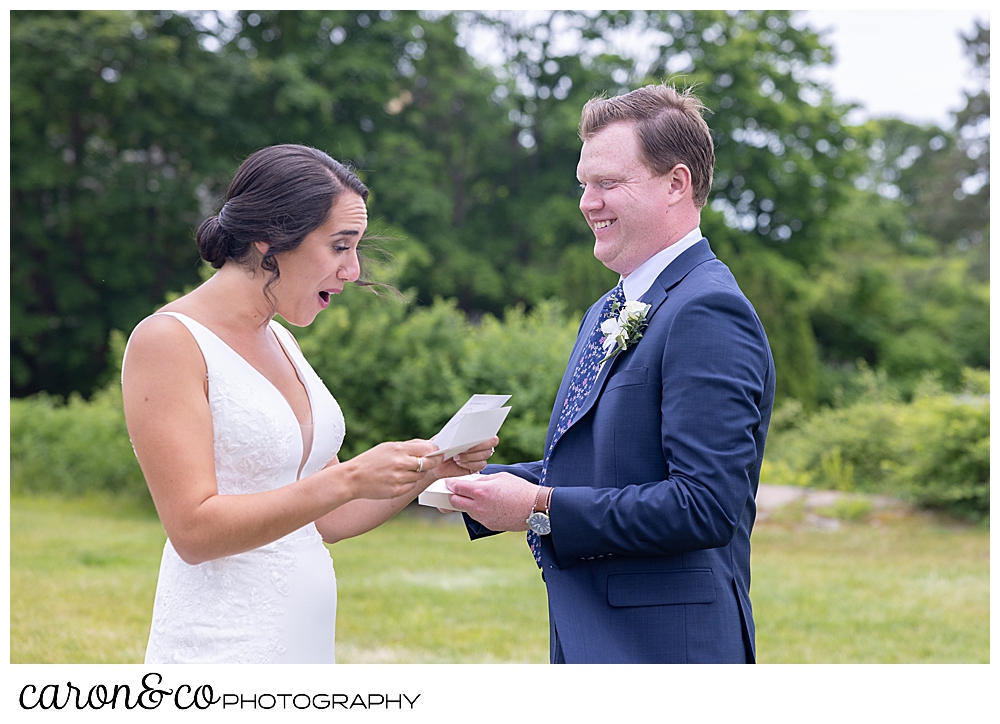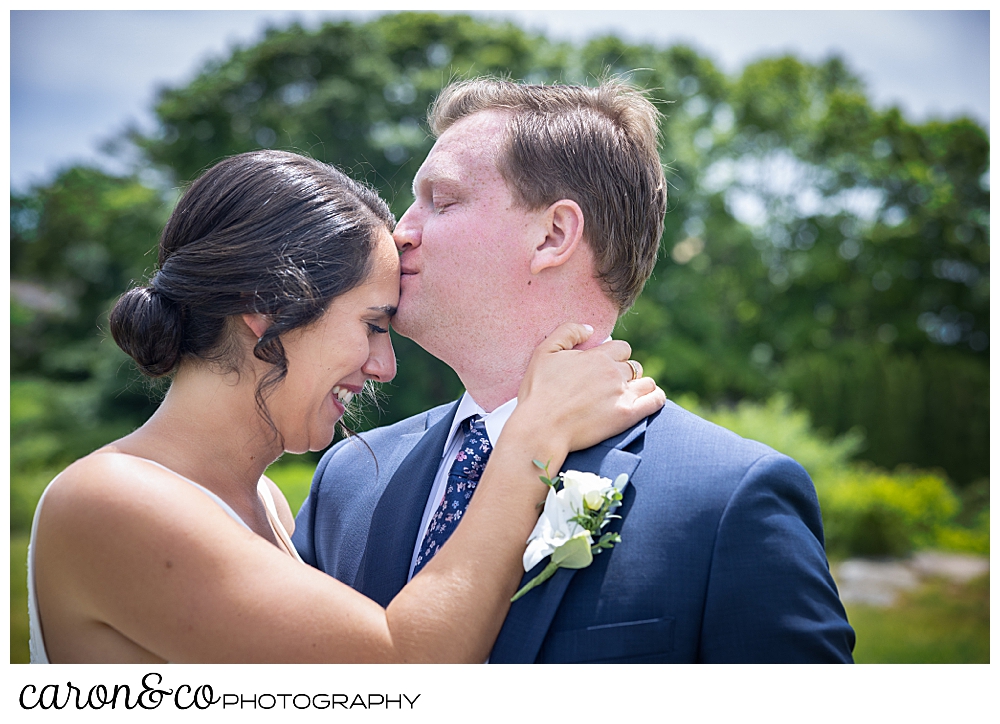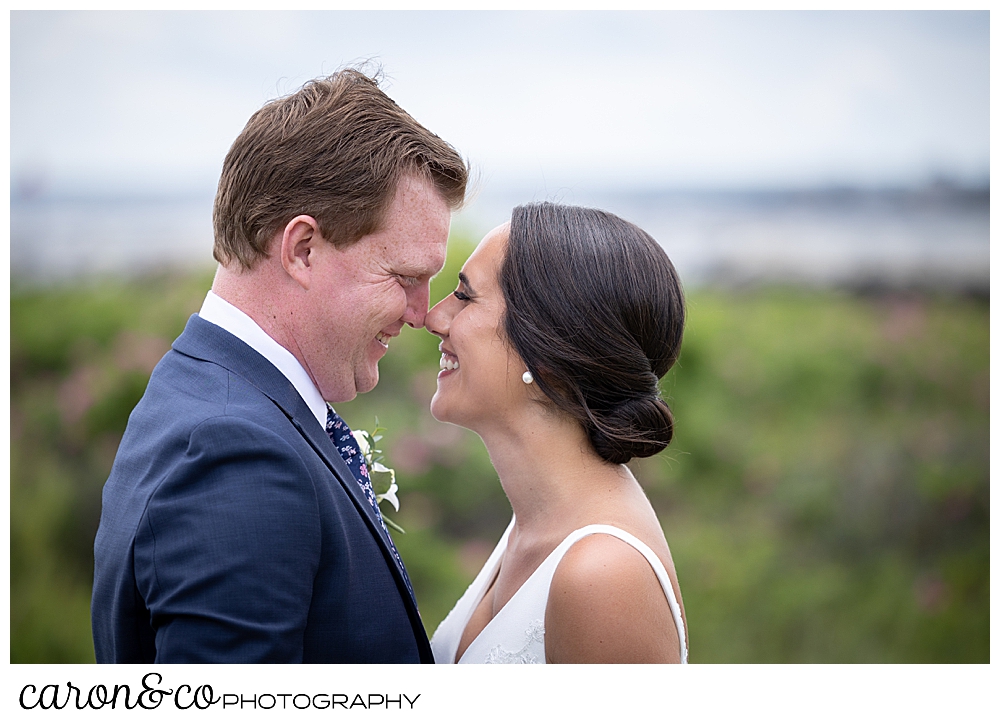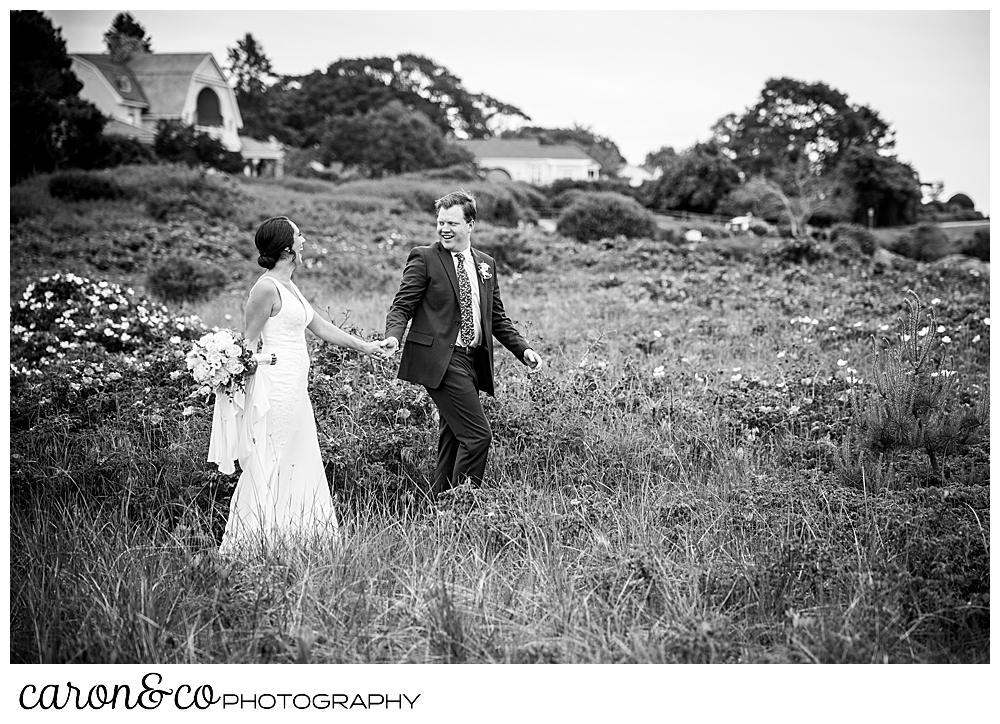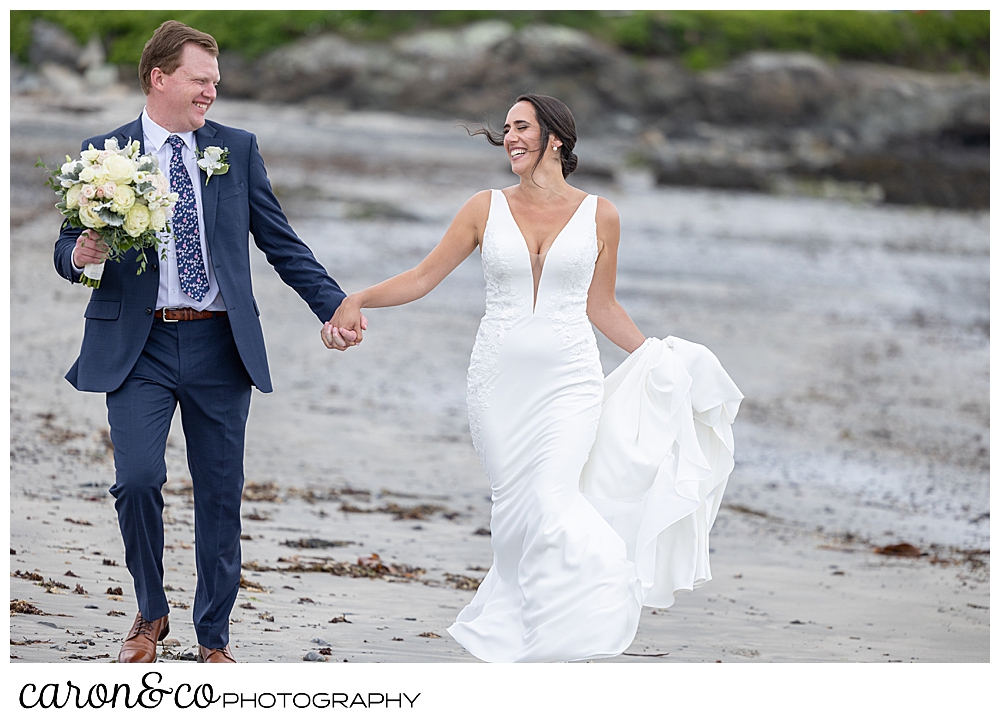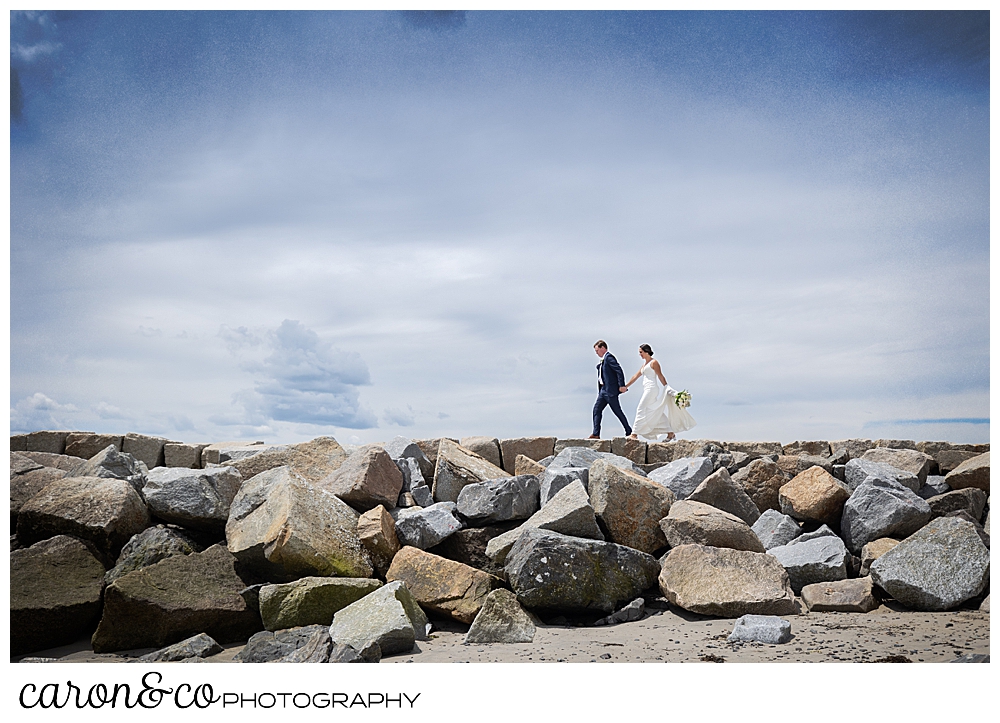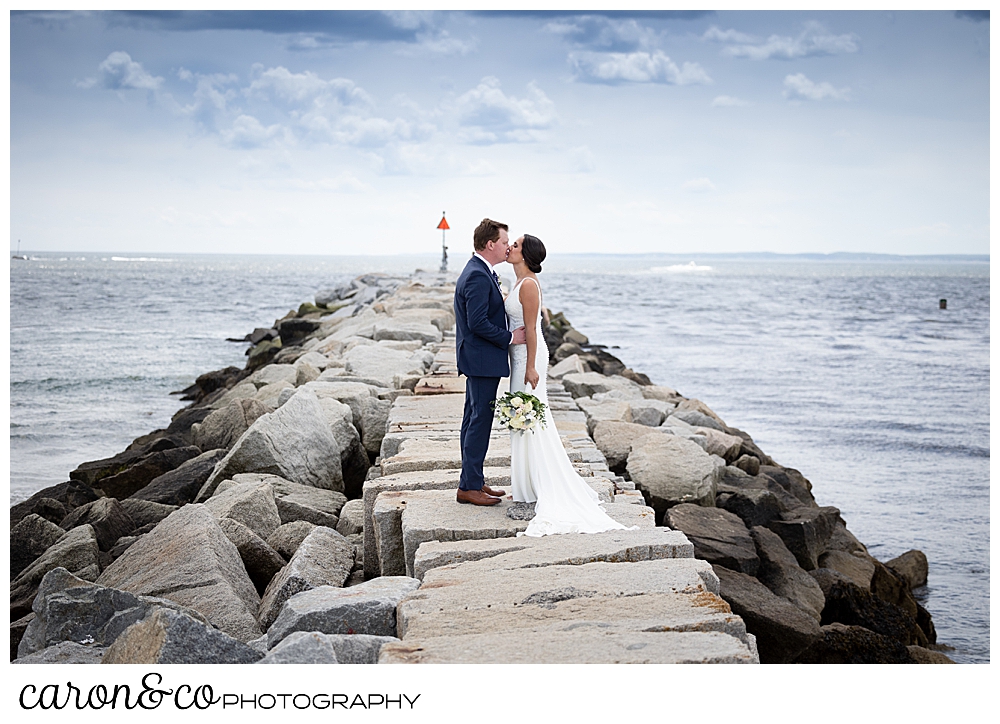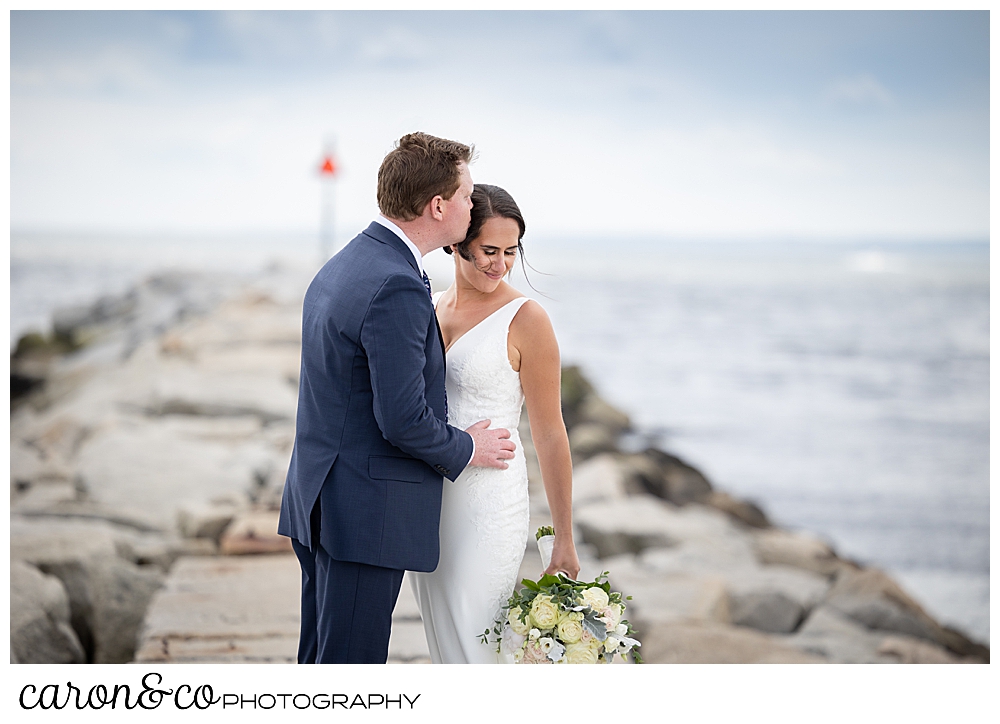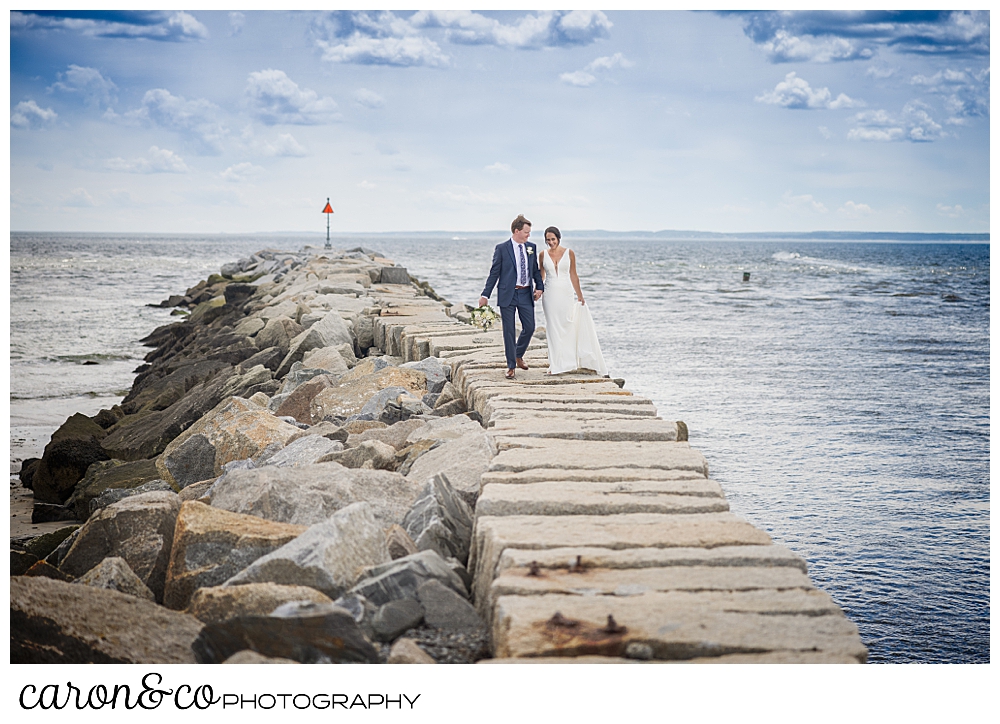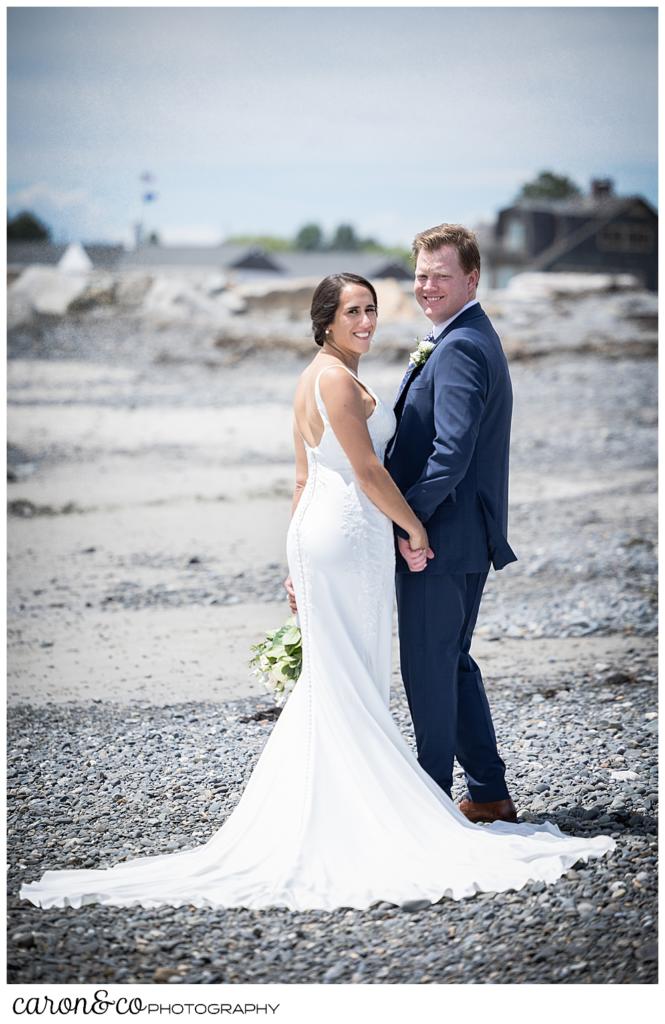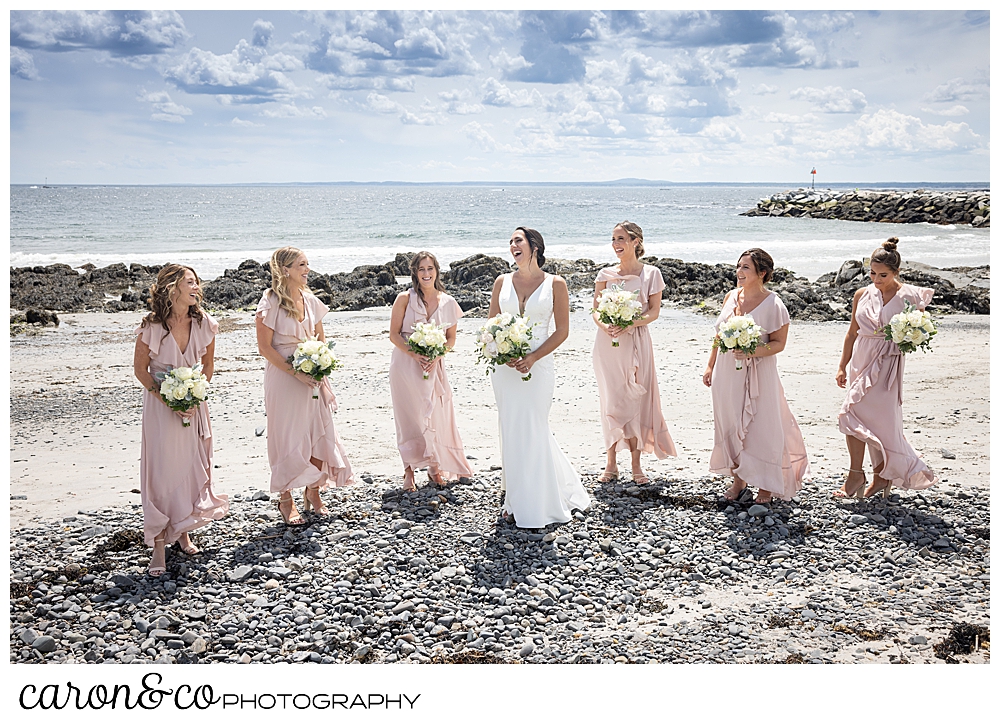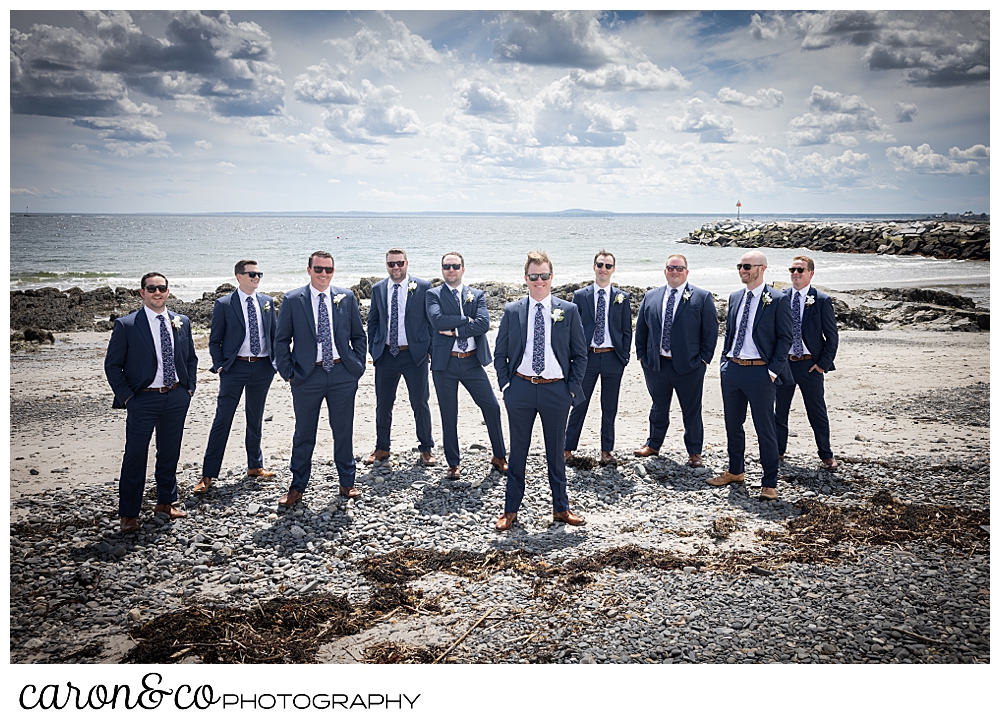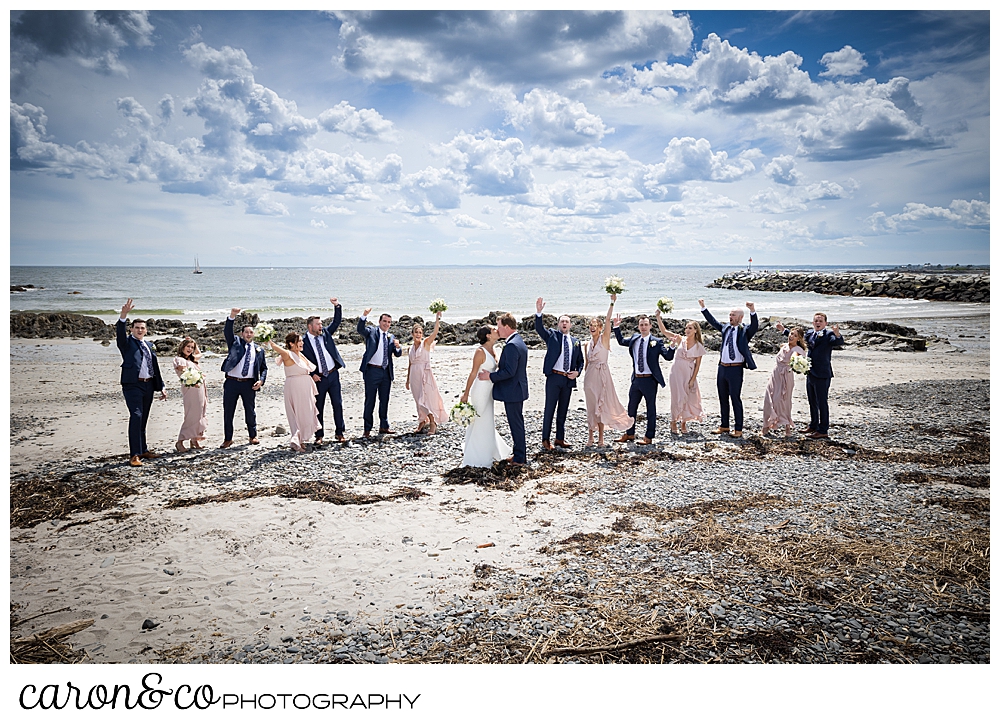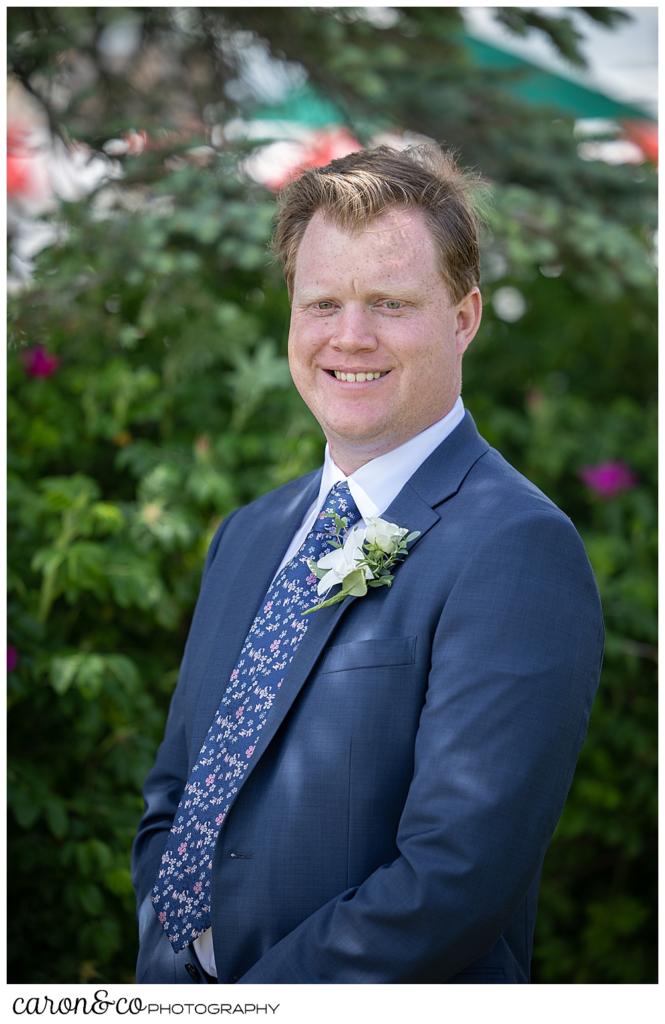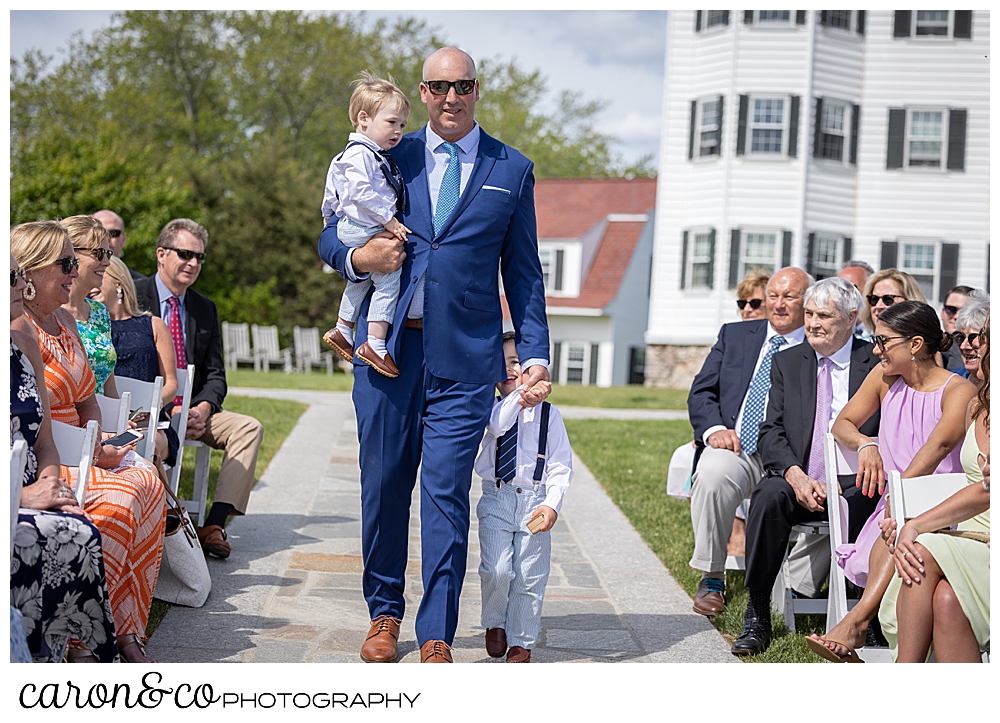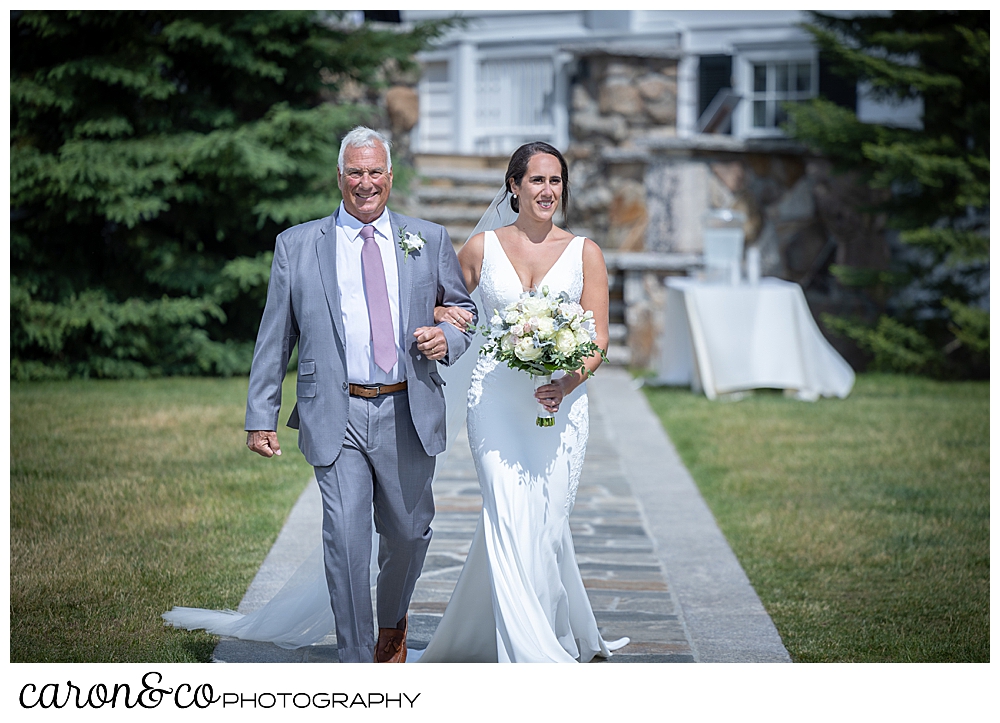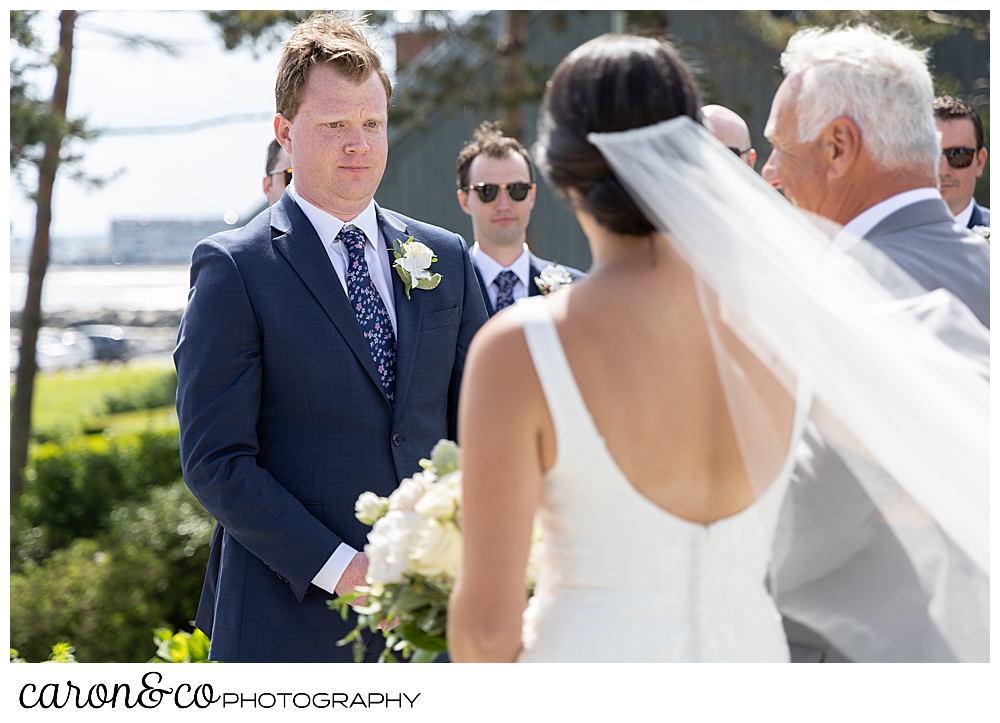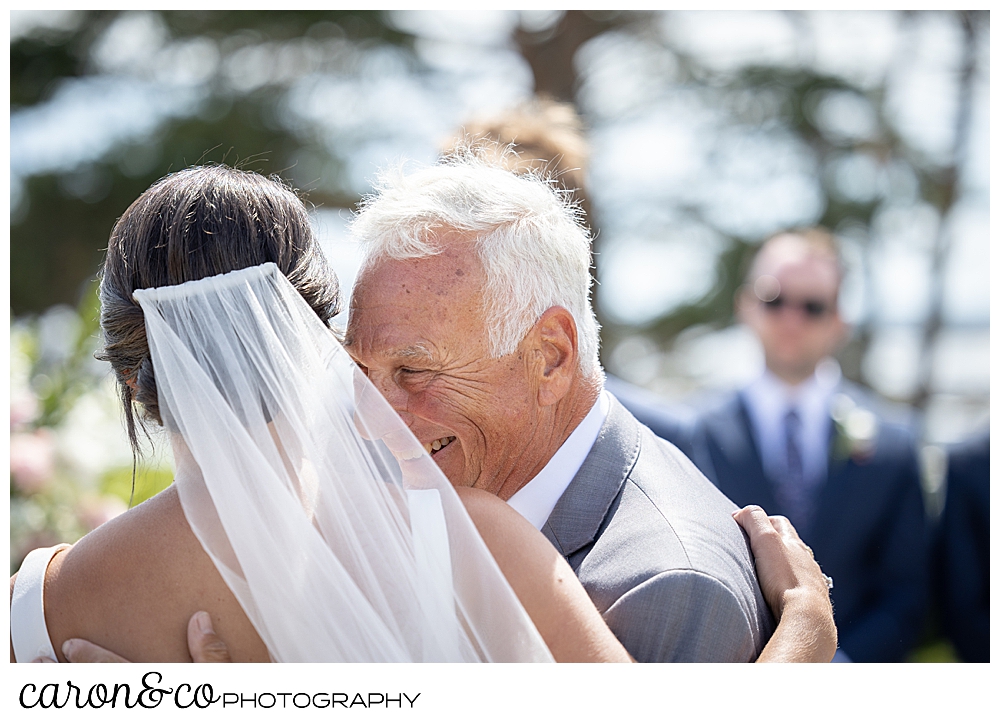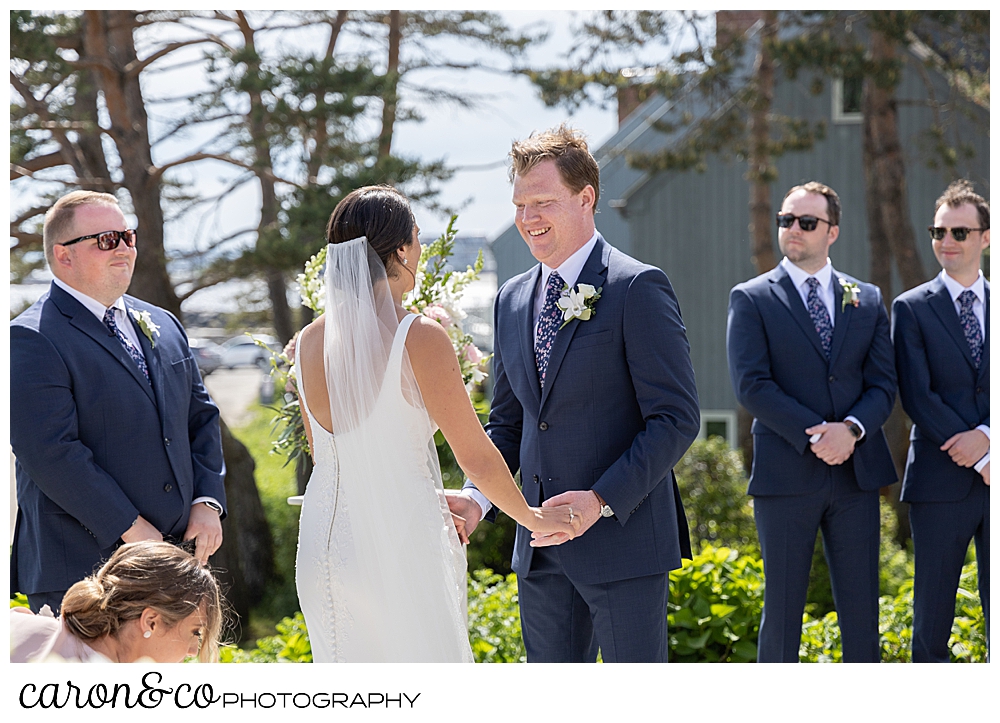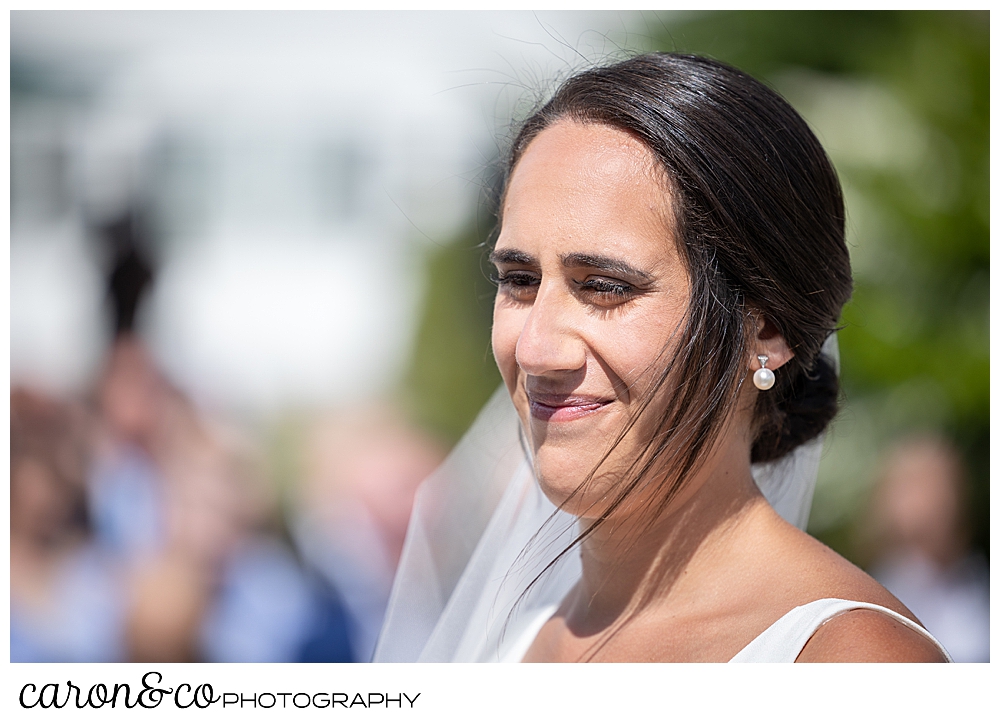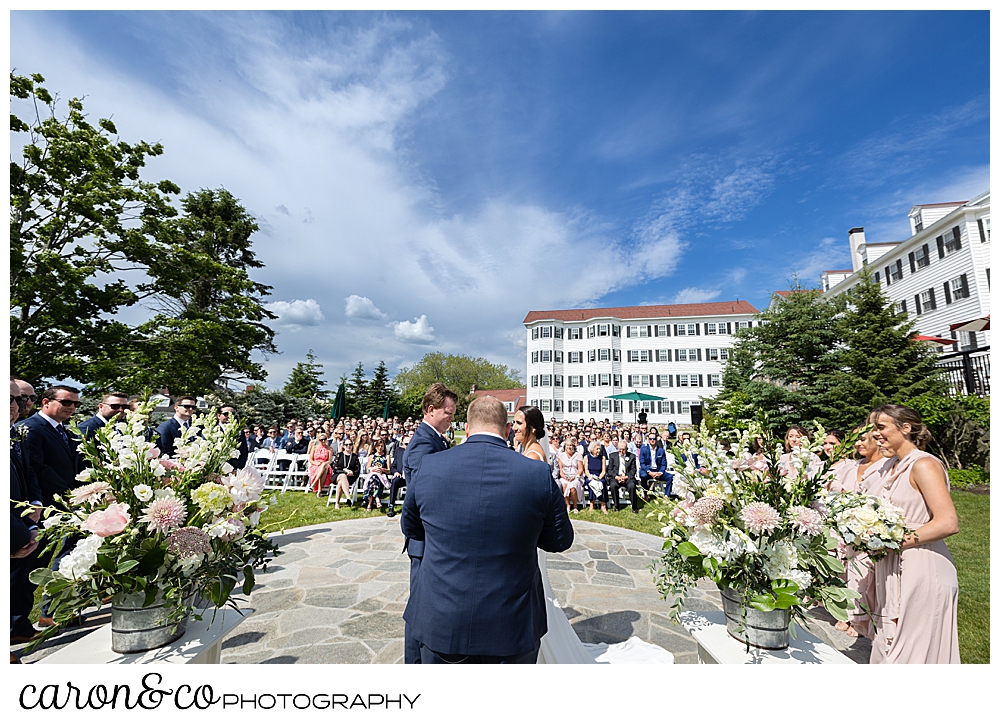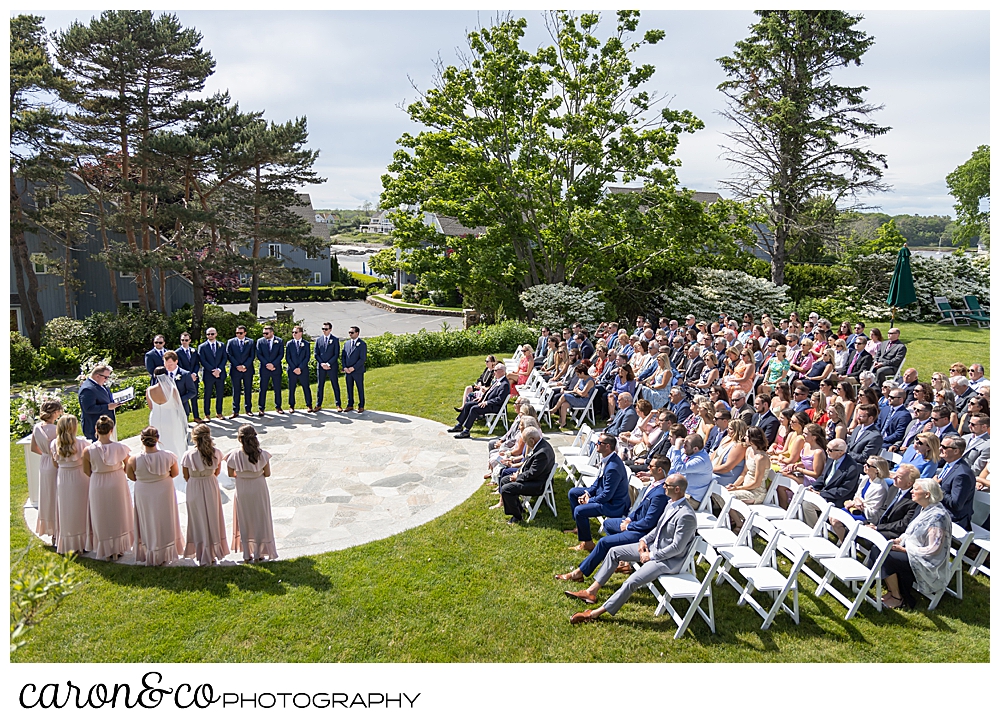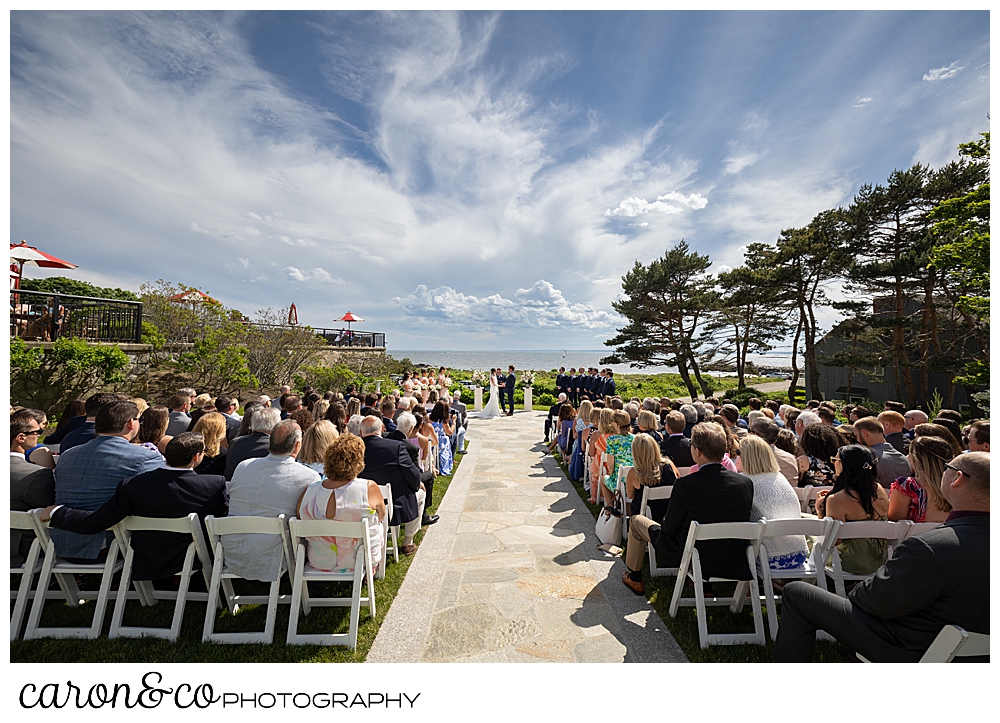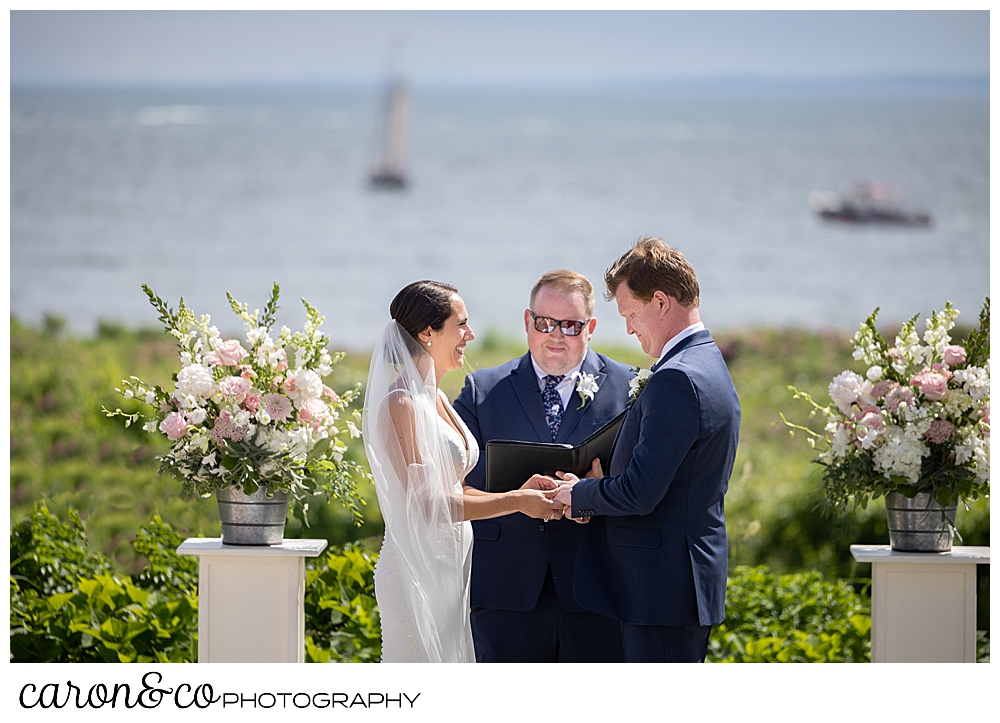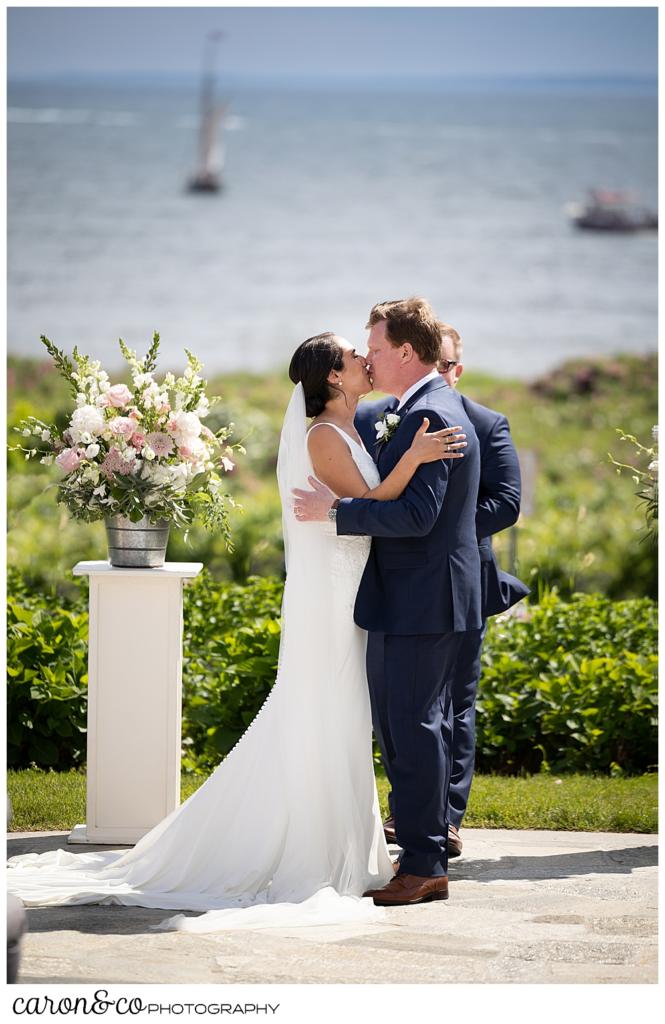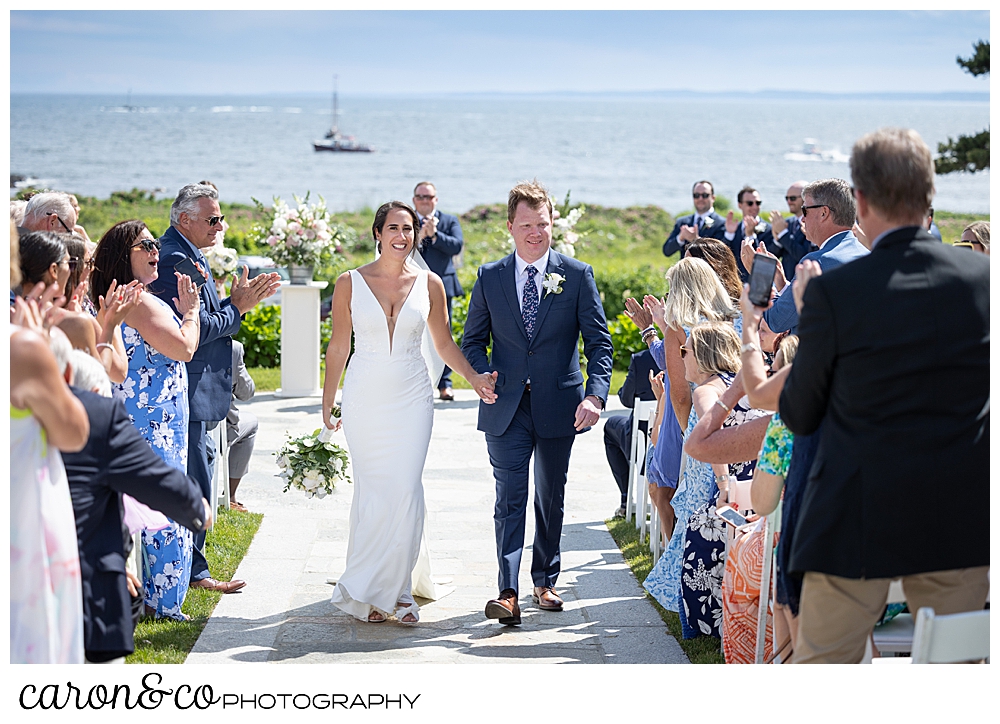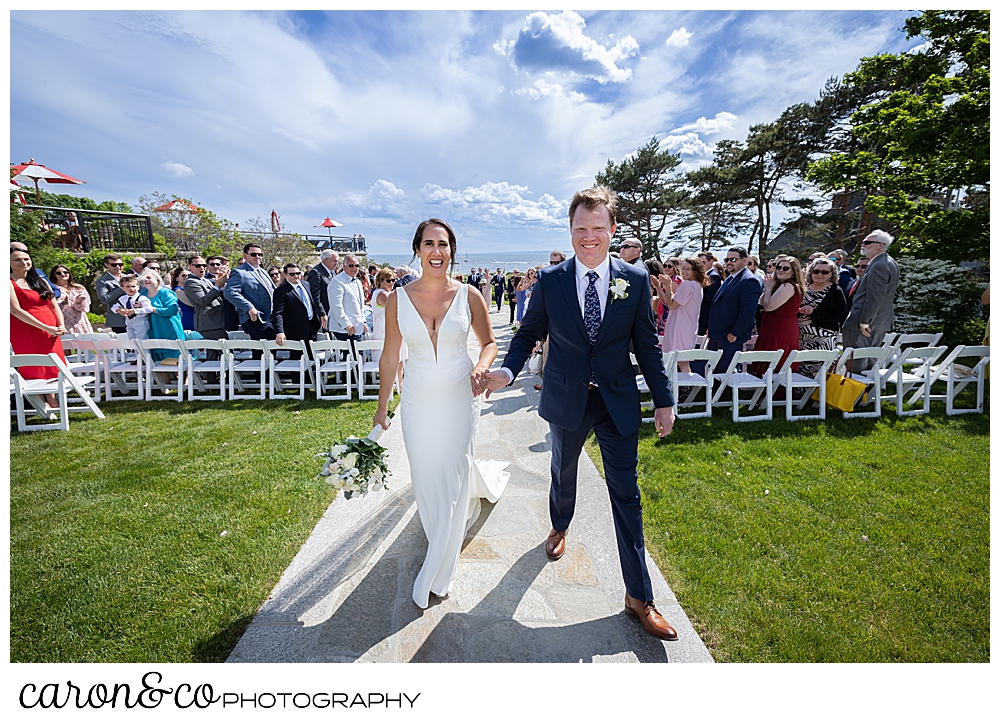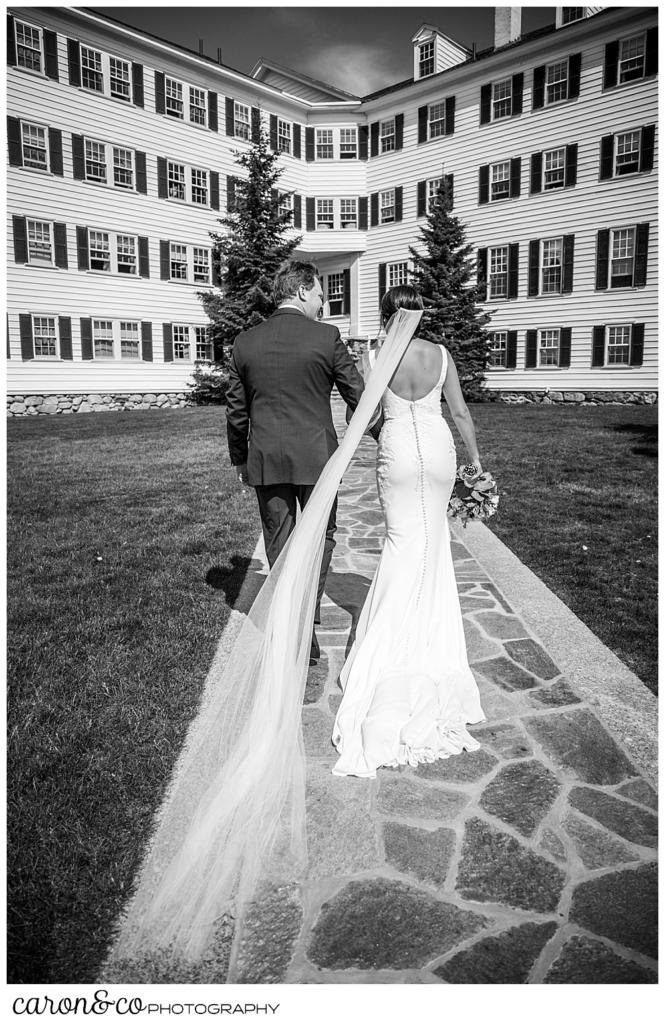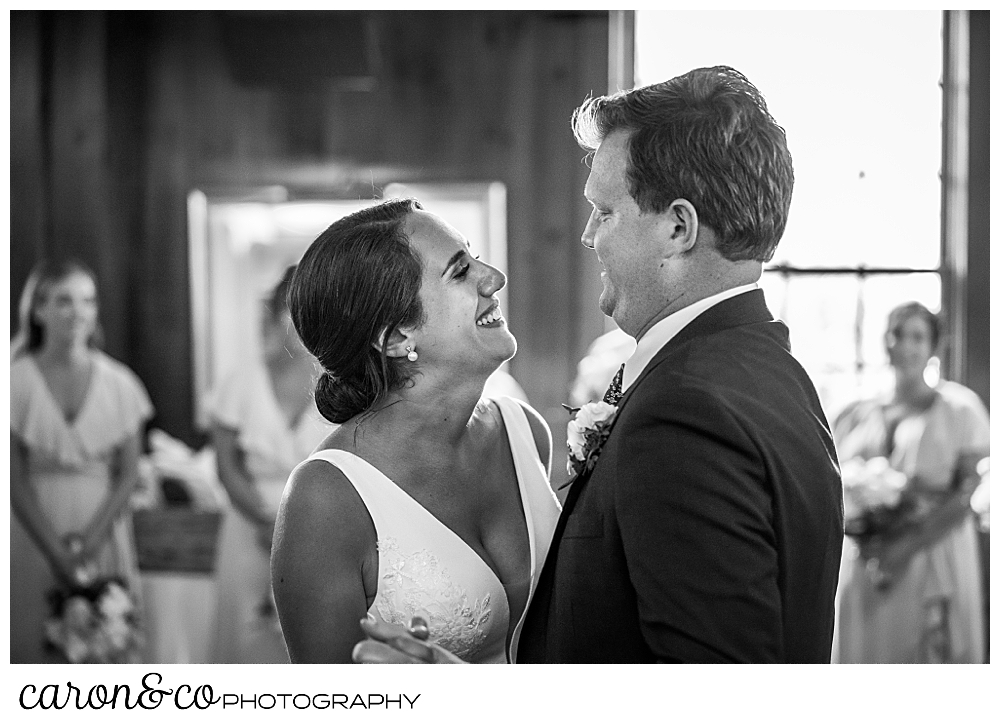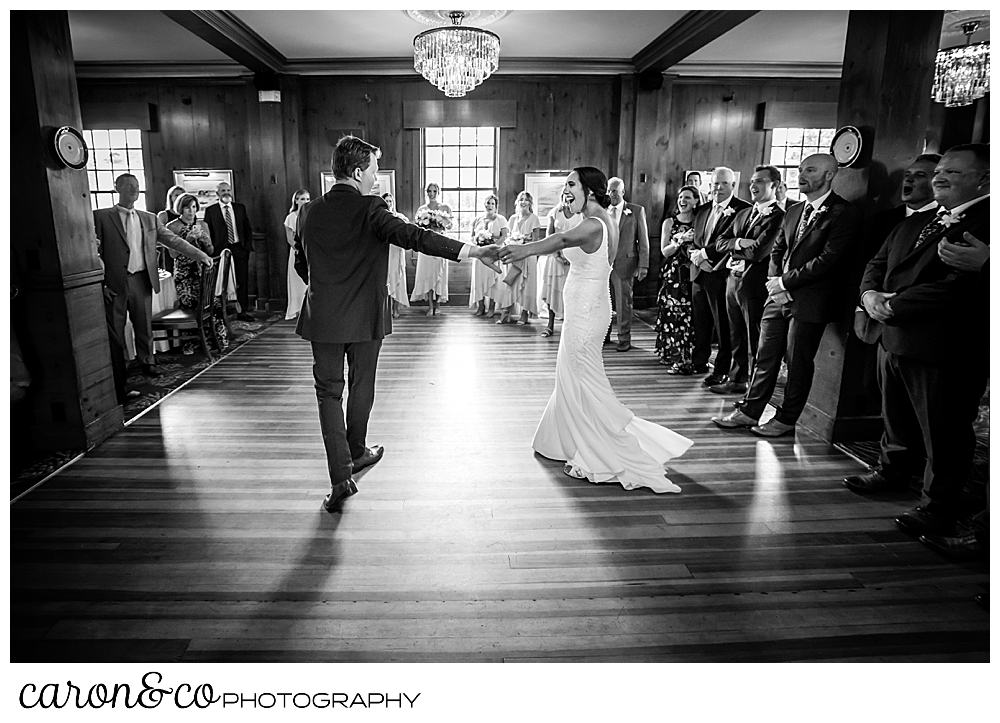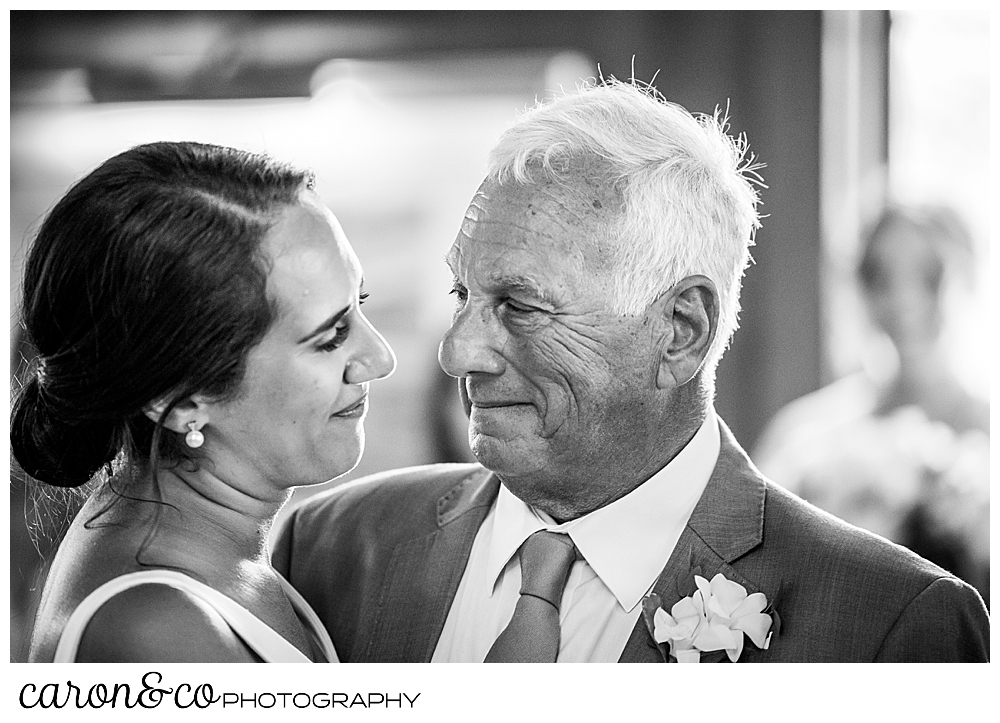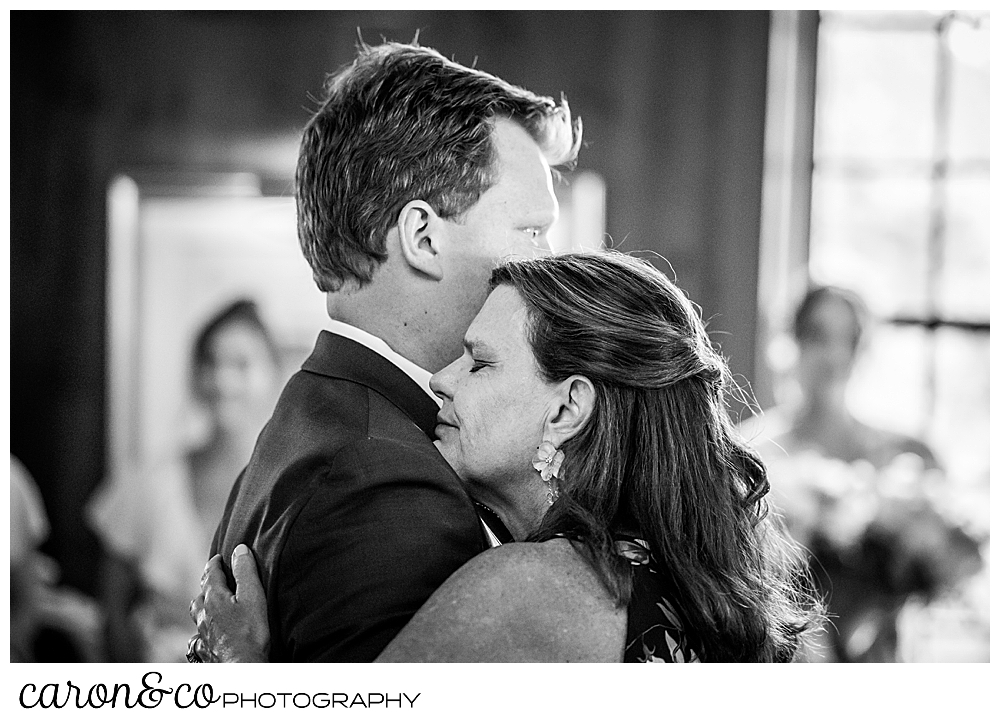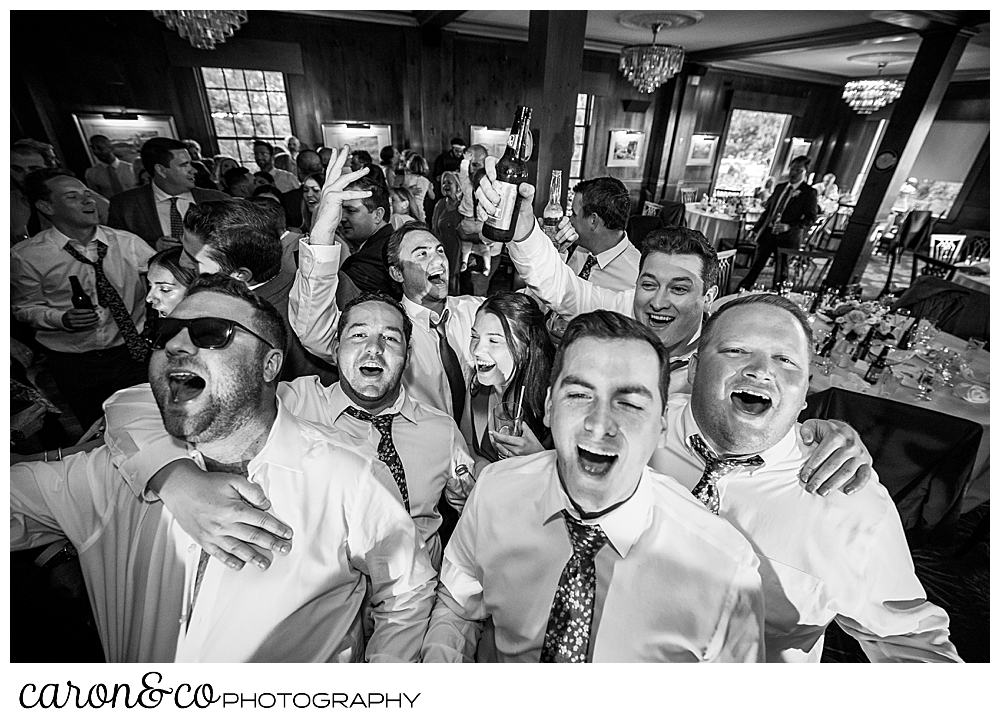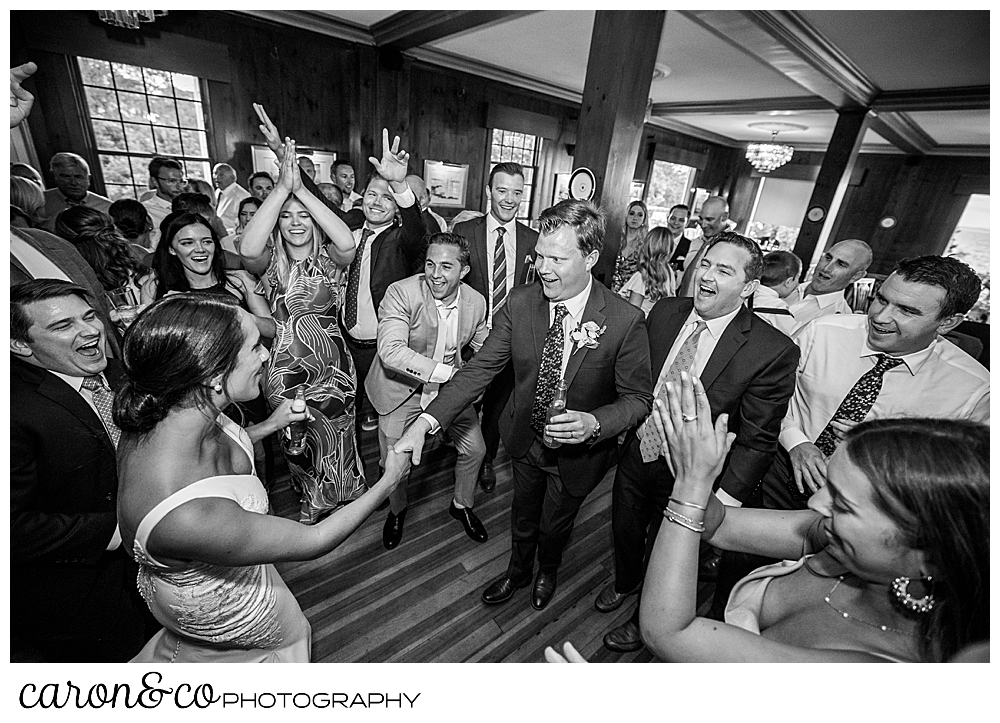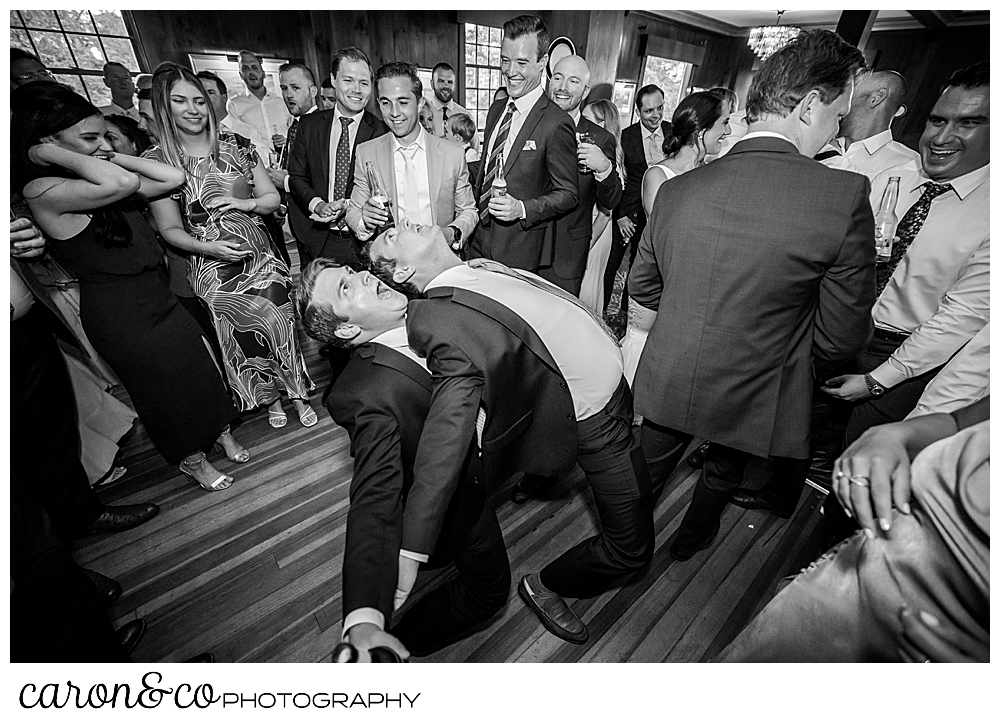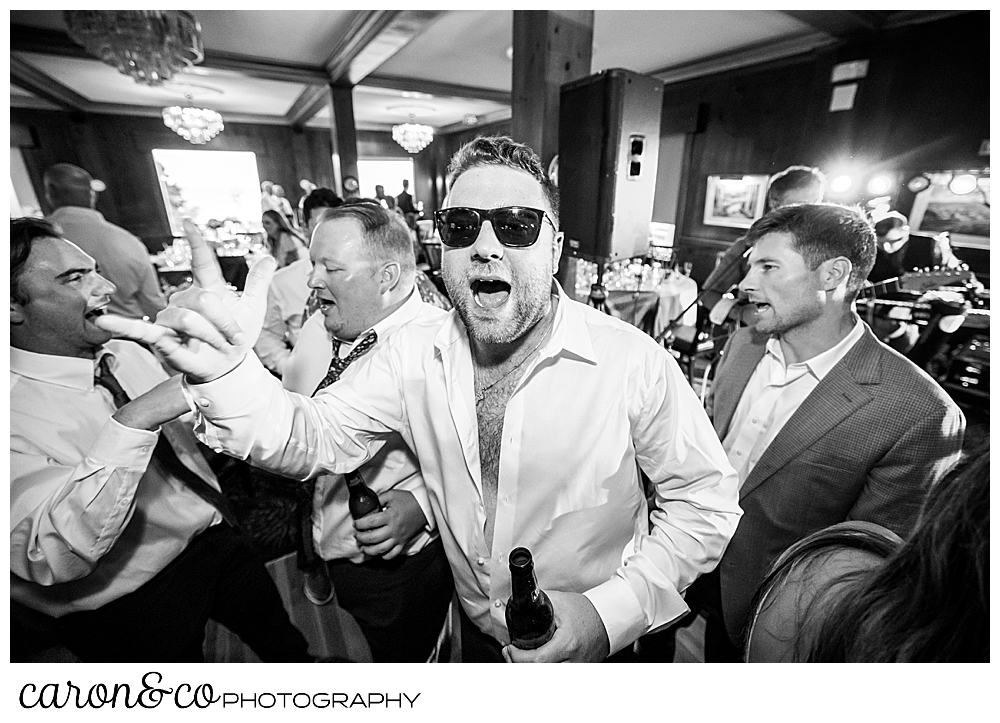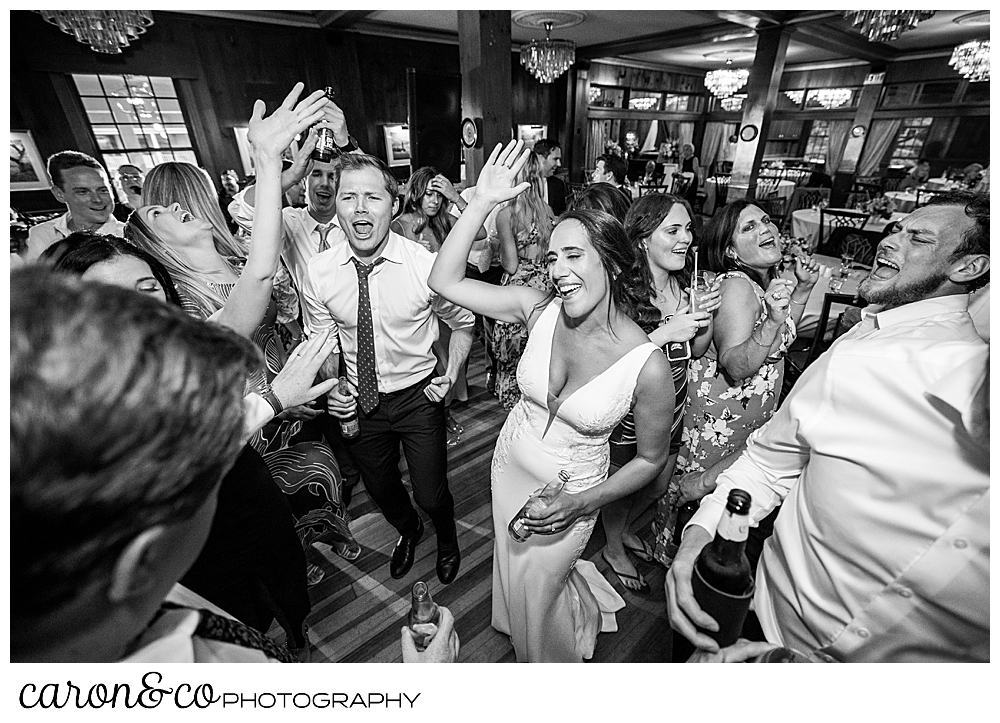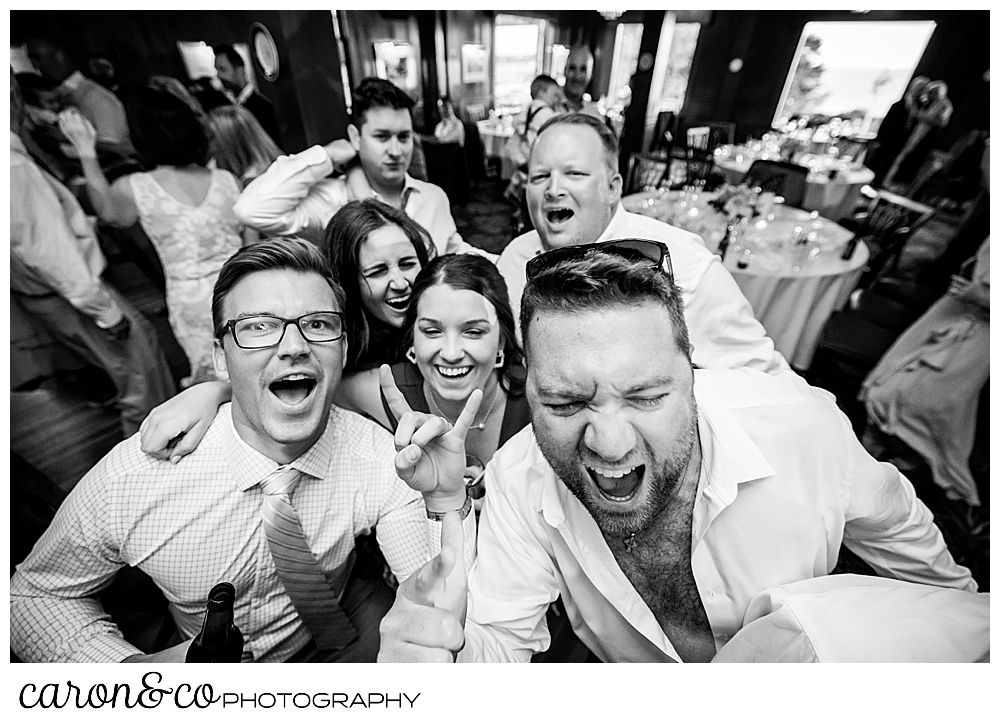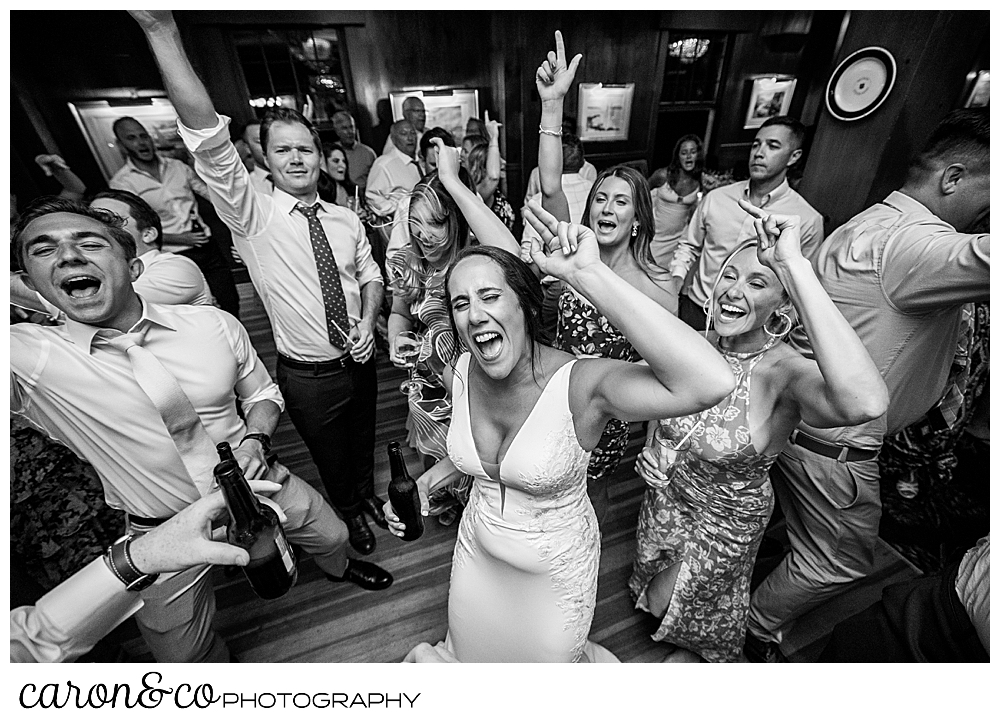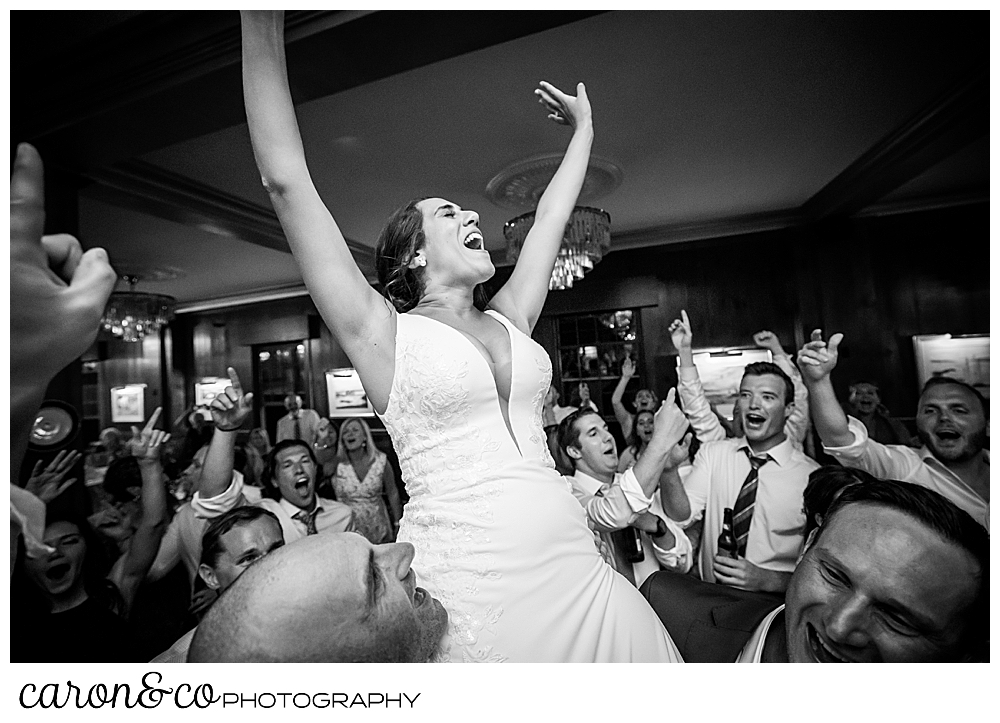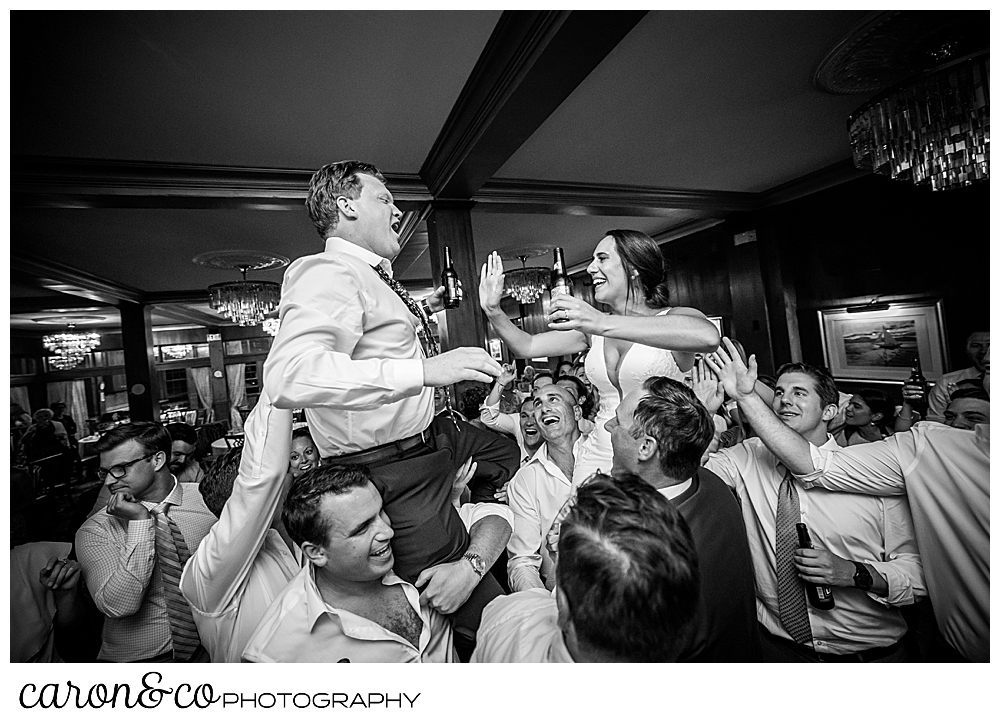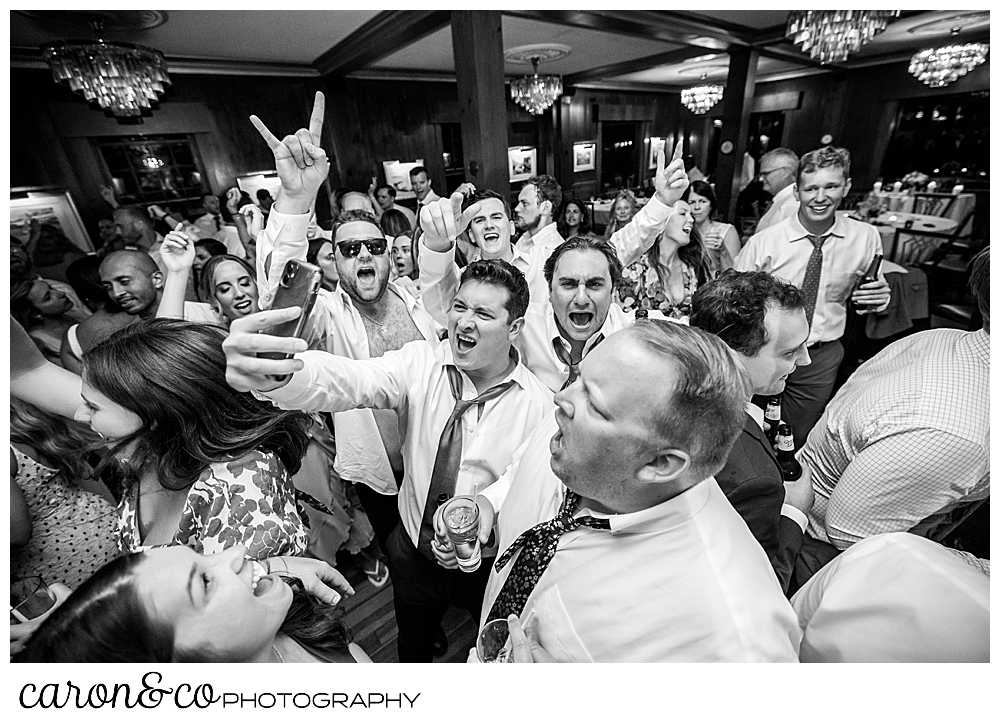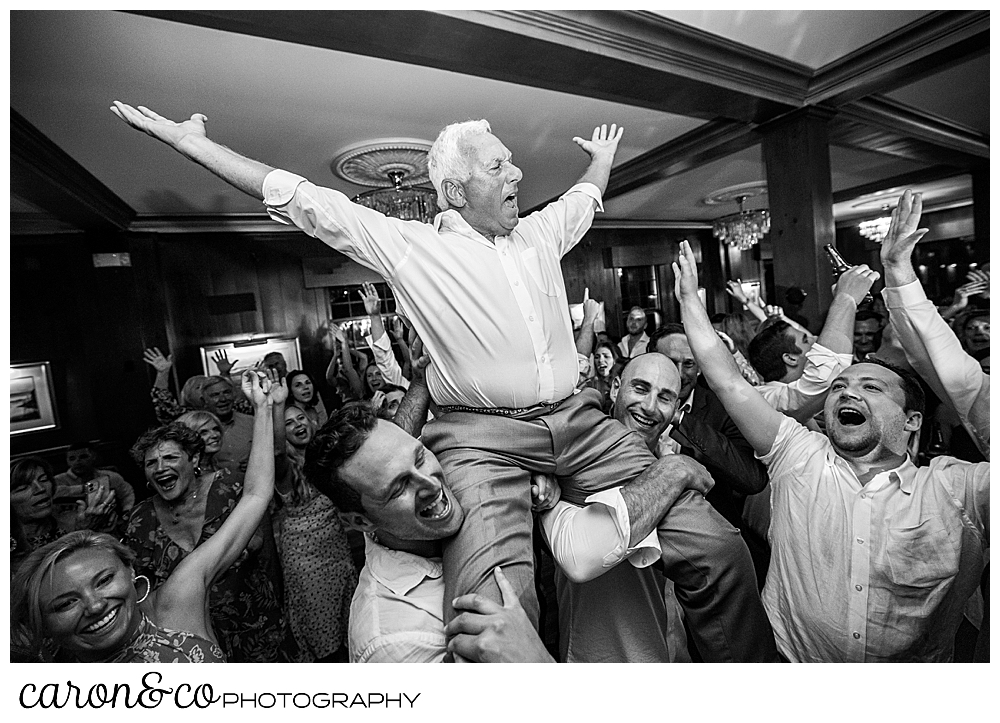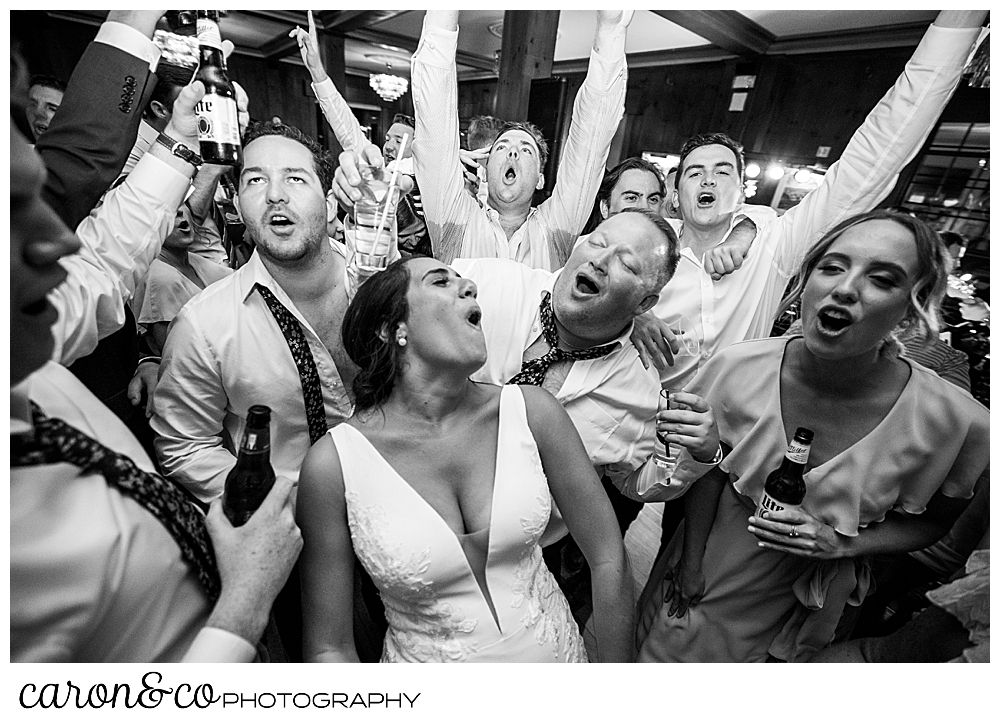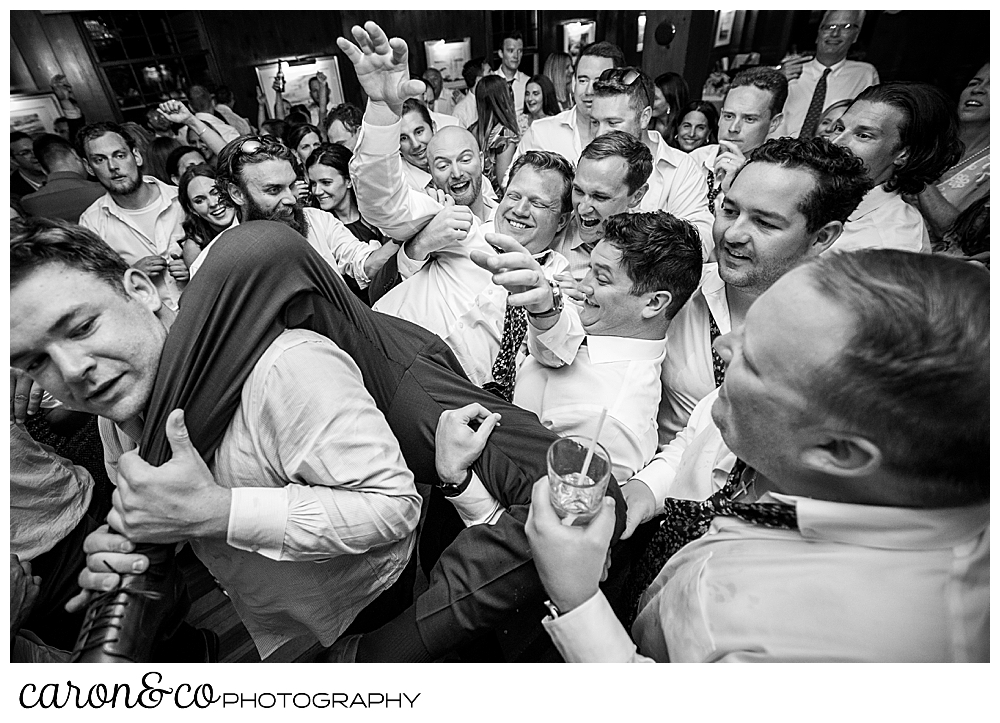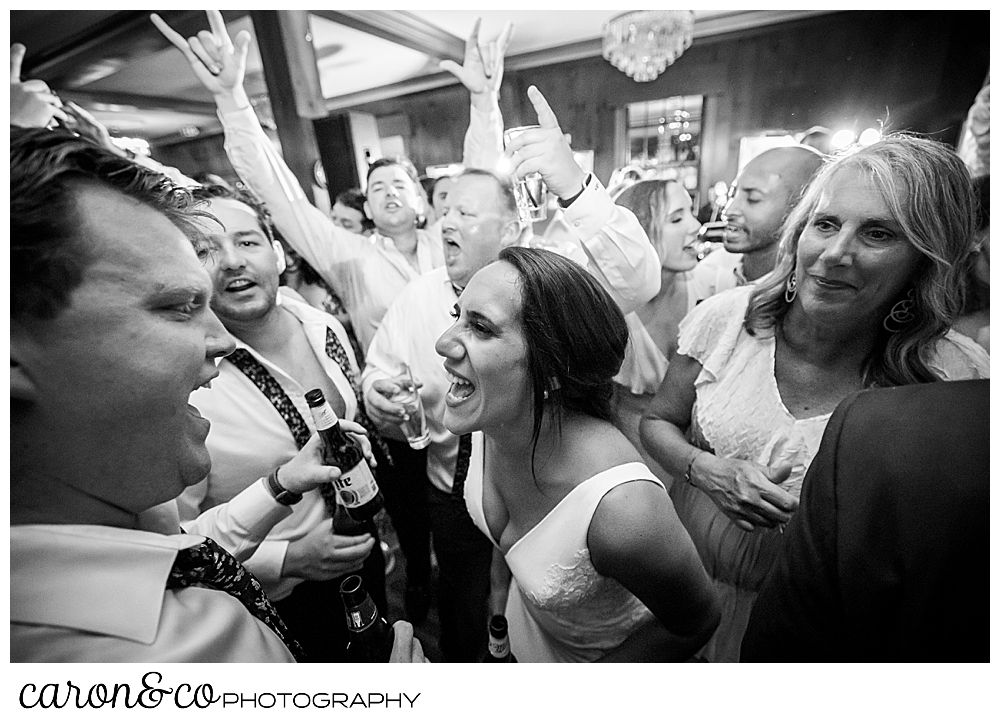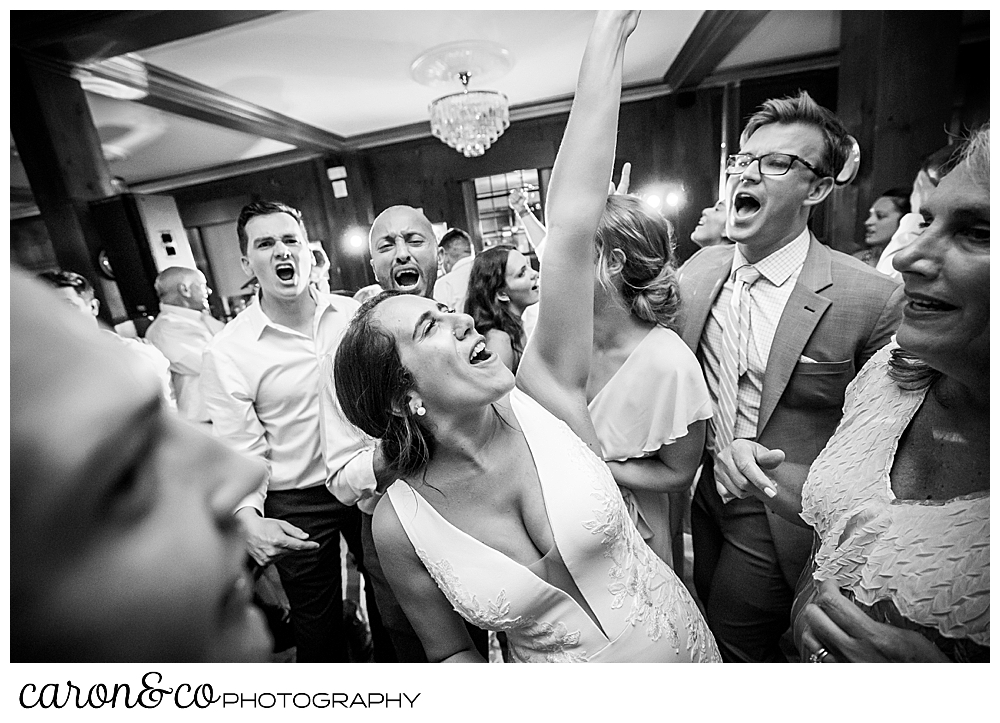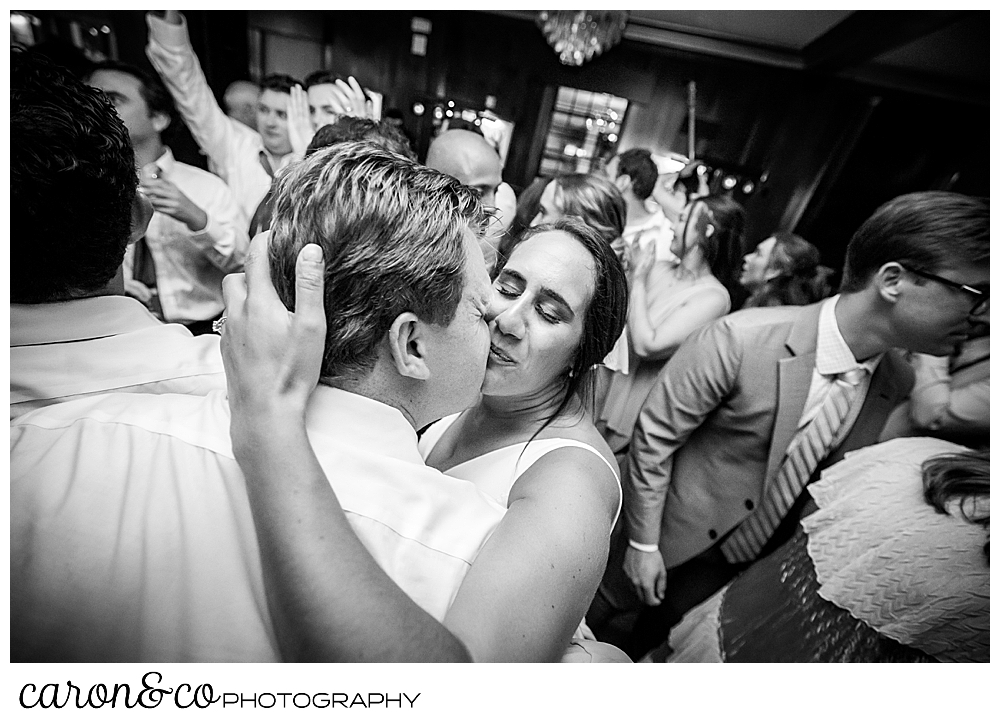 Kennebunkport Maine wedding photographers Russell and Liz Caron, are formerly of Russell Caron Wedding Photography. We're a husband and wife Maine wedding photography duo, and we'd love to be part of your special day! Whether you're having a big party, like this Kennebunkport Maine wedding at the Colony Hotel, or are having a more intimate gathering, we'd love to capture every moment of your wedding. Traveling to weddings and events throughout Maine and New England, we're a dynamic duo specializing in natural poses and timeless art for your big day. For more information, please contact us right away!​