Kennebunkport Engagement Session | Kennebunkport Photographers
Shannon and Jon had a beyond-great and beyond fun Kennebunkport engagement session on a recent June evening. Long planned for a certain date and time, rain dates were not a possibility. So we took our chances that passing storms would end on time. Which they kind of did. But, wow, we wouldn't change anything for all the dramatic shots raindrops, clouds, and, oh yes, rainbows!

Shannon stood as a little girl at the very same place we took many of these photos and said, pointing to the iconic Colony Hotel, "I'm going to get married there someday!"  And, of course, at this point you know that this proclamation absolutely came true. 
We love meeting our couples  by doing an engagement session. It serves us well to get to know them and, wow, to hear stories like above. And, of course, it's also about having us all know what to expect as we work together doing our photos. Even when the wedding is a year or more away, it all comes back to our couples, knowing how we work and what we want them to do to make the photos look anything but staged. 
So with the Colony Hotel holding that special place in Shannon's heart for a good long time, we knew we wanted to cross over from Kennebunkport over to Kennebunk where Gooch's Beach features the classic Colony property in the background. As rain went and came back, and the rainbows appeared, we were more than pleased to be "in the right place at the right time". Fifty percent by plan and the other fifty percent by stroke of good luck, we'd say. We can hardly wait for 11 months until wedding day with these two, who are so perfectly-suited for each other!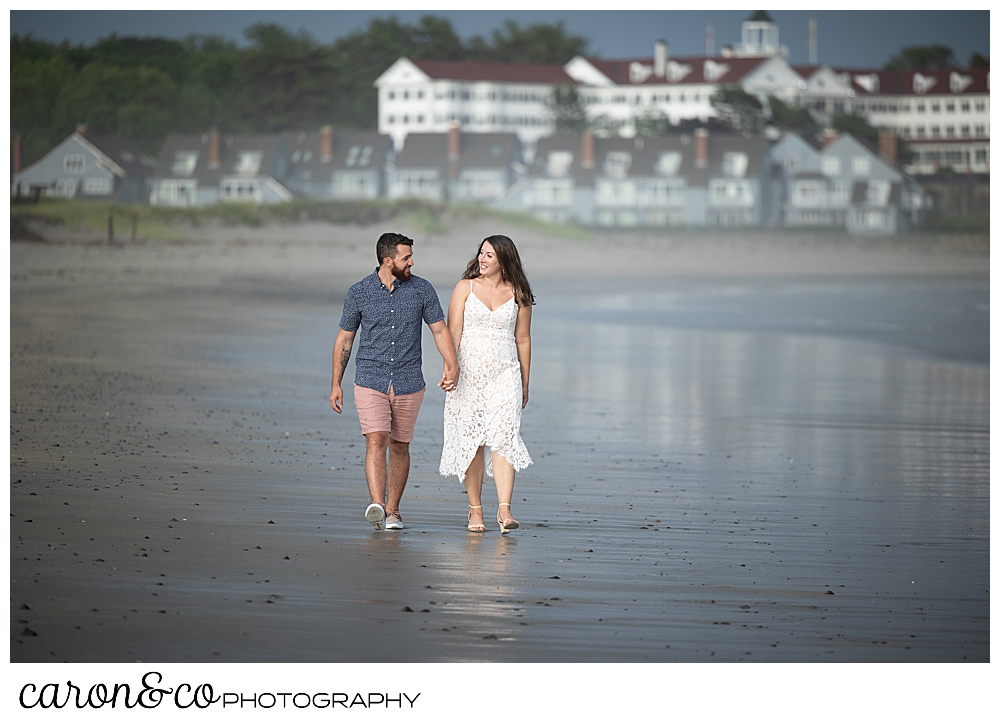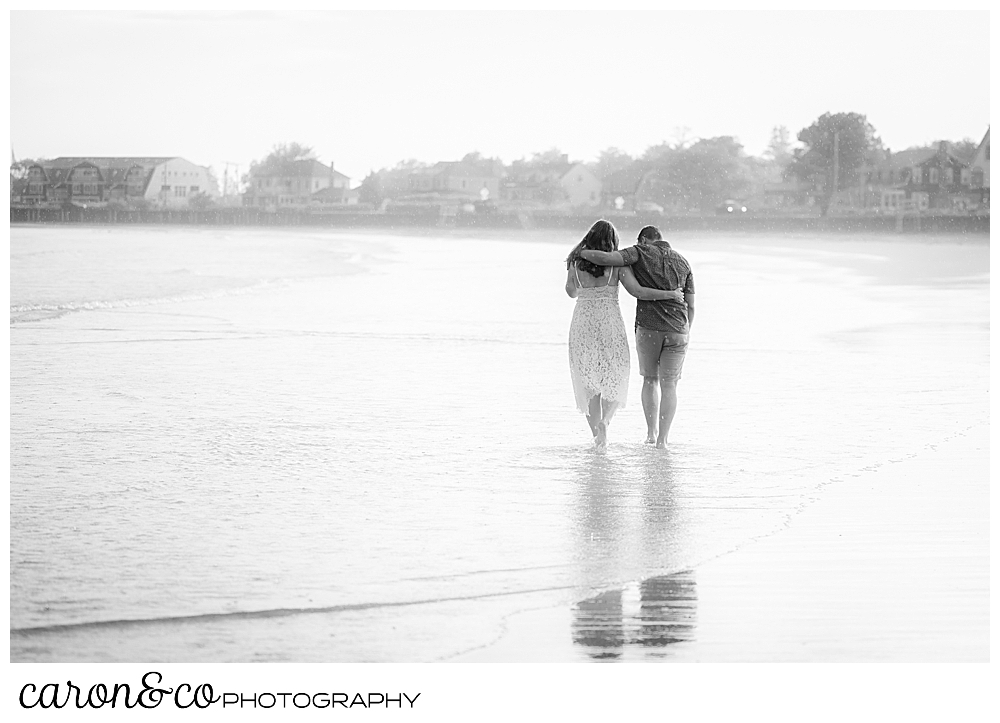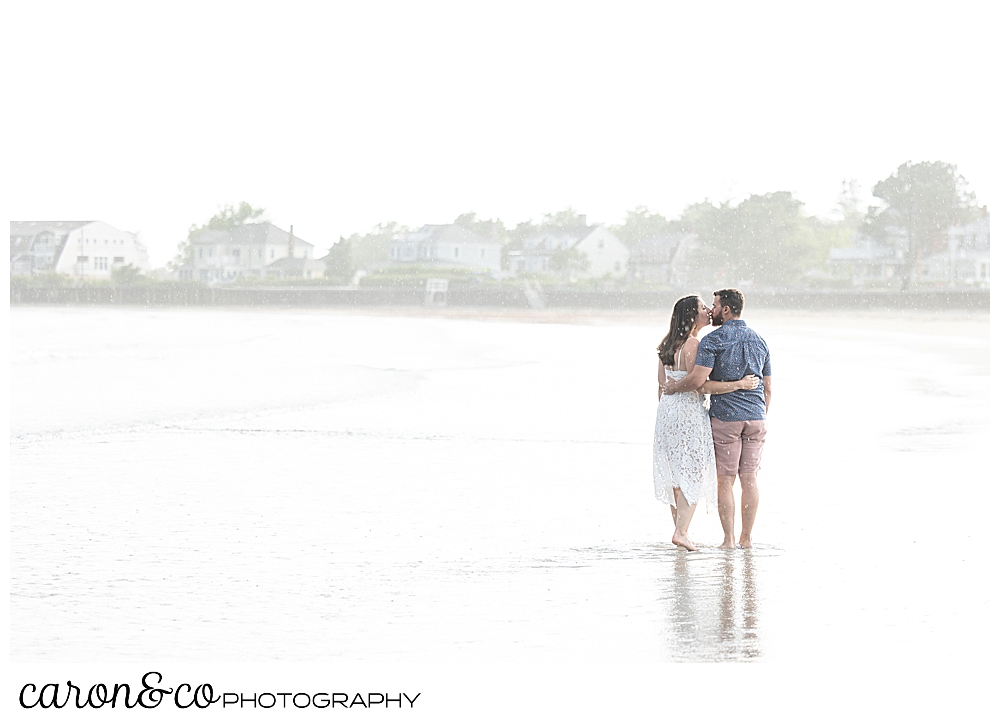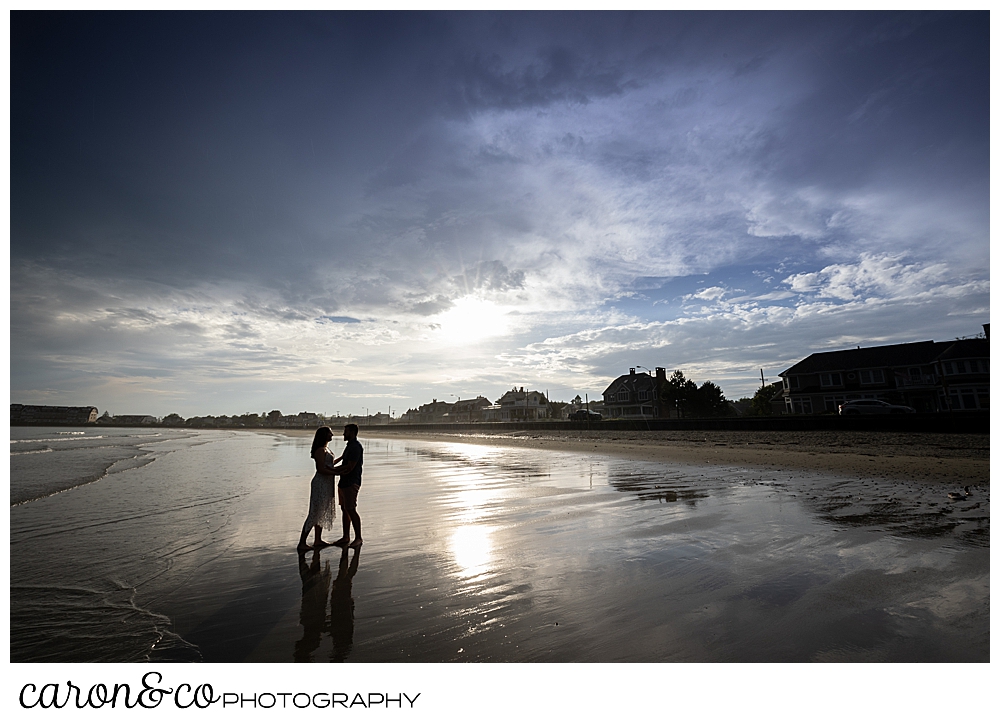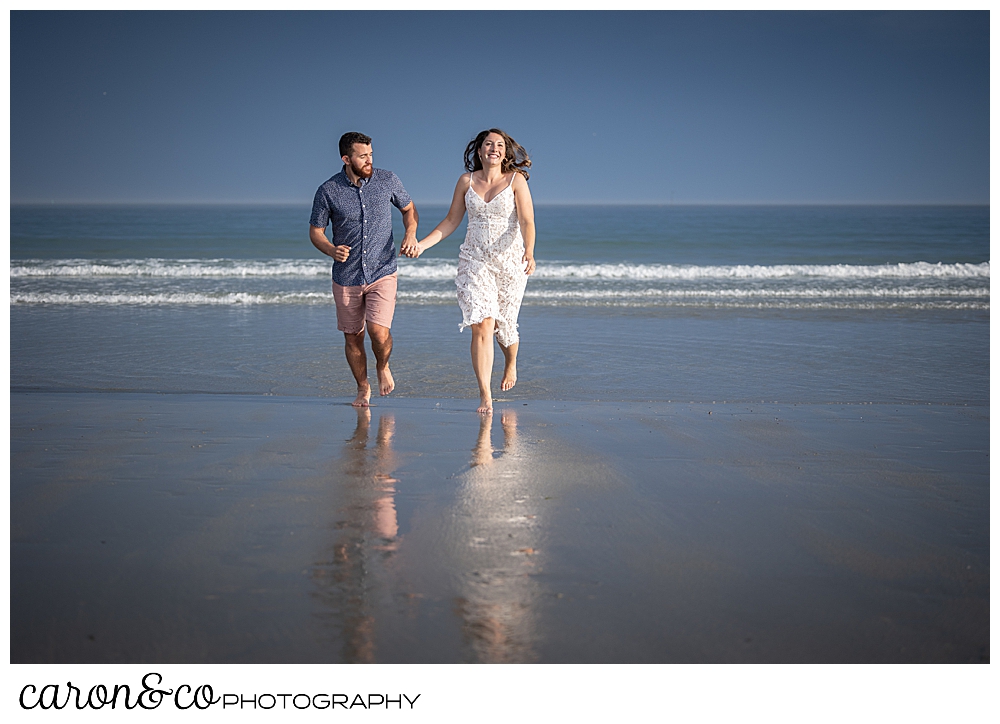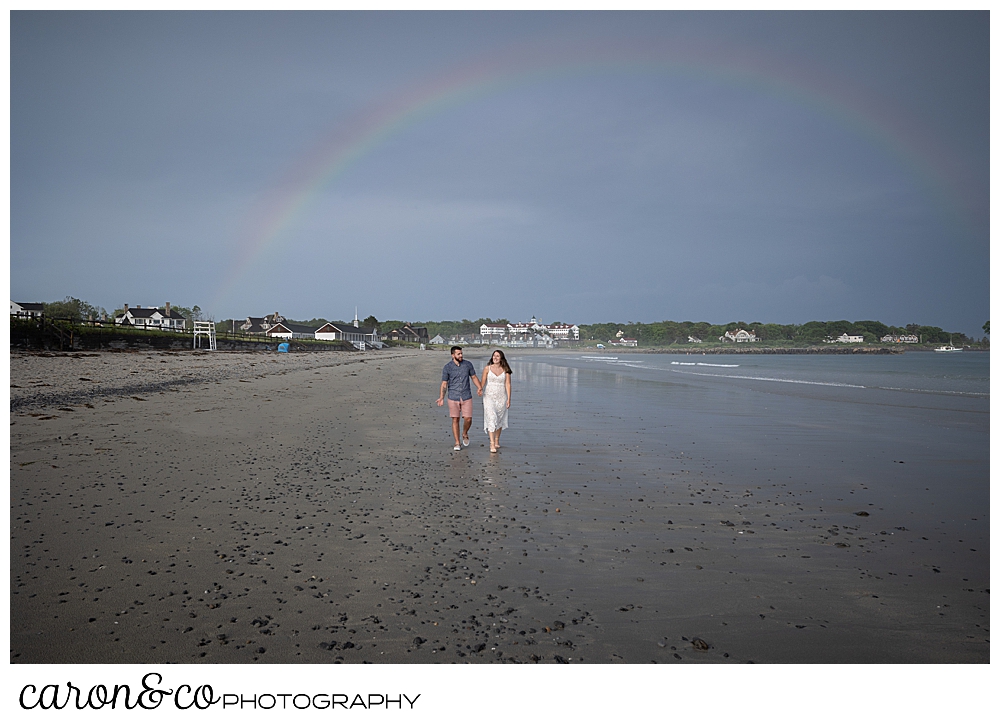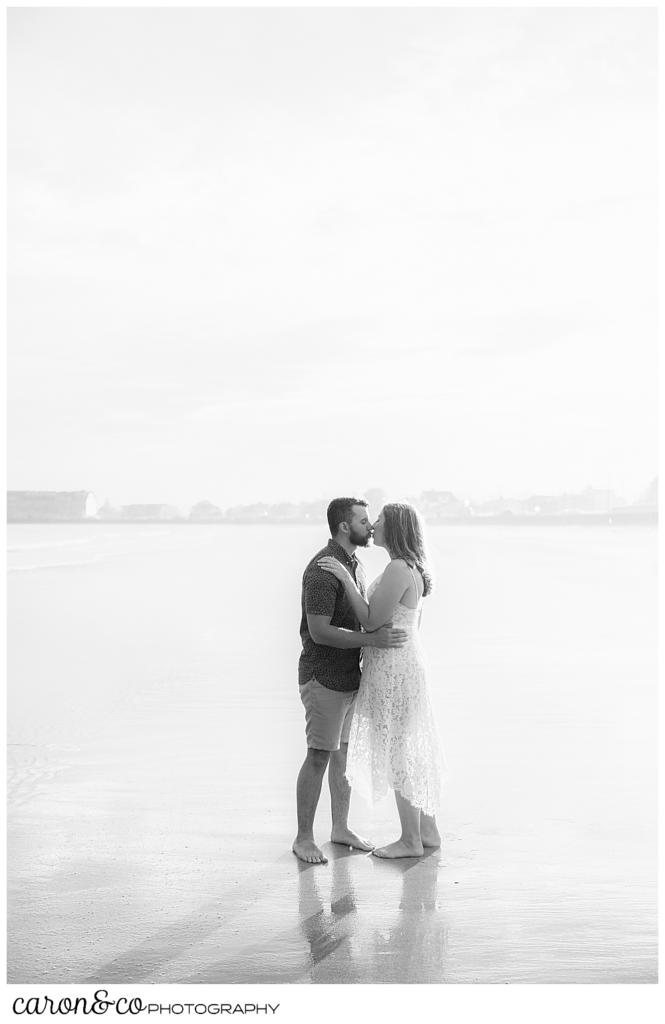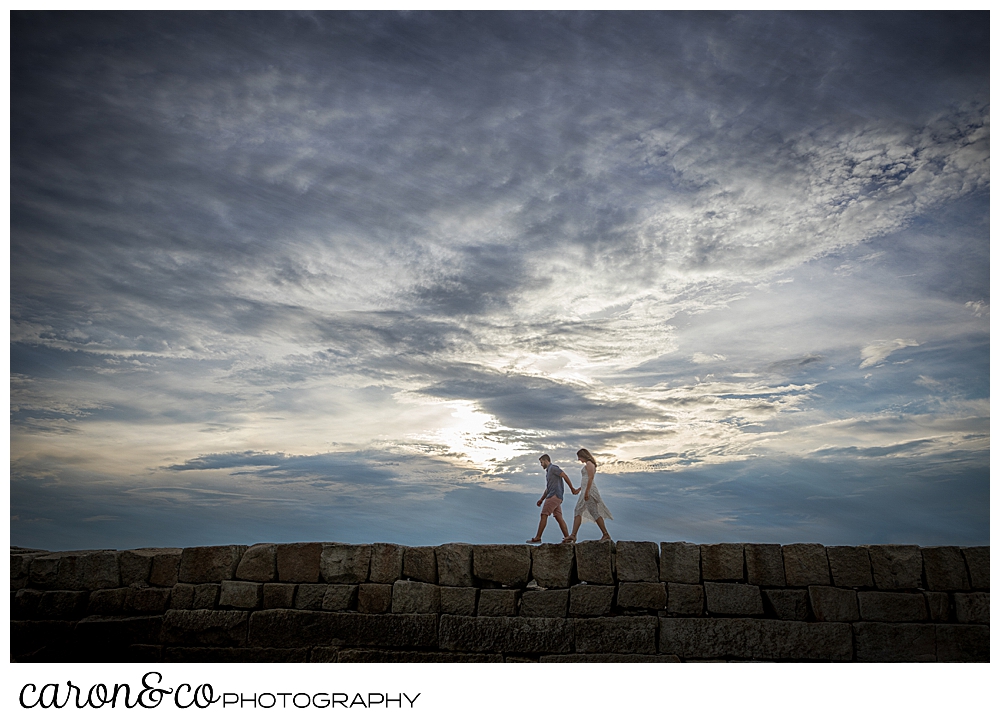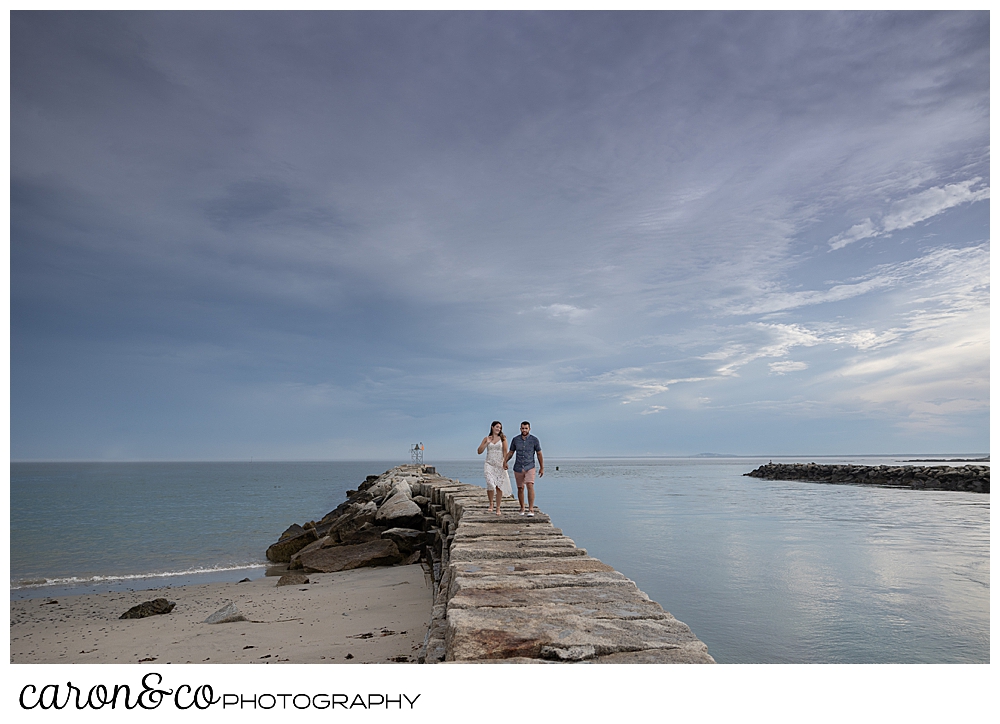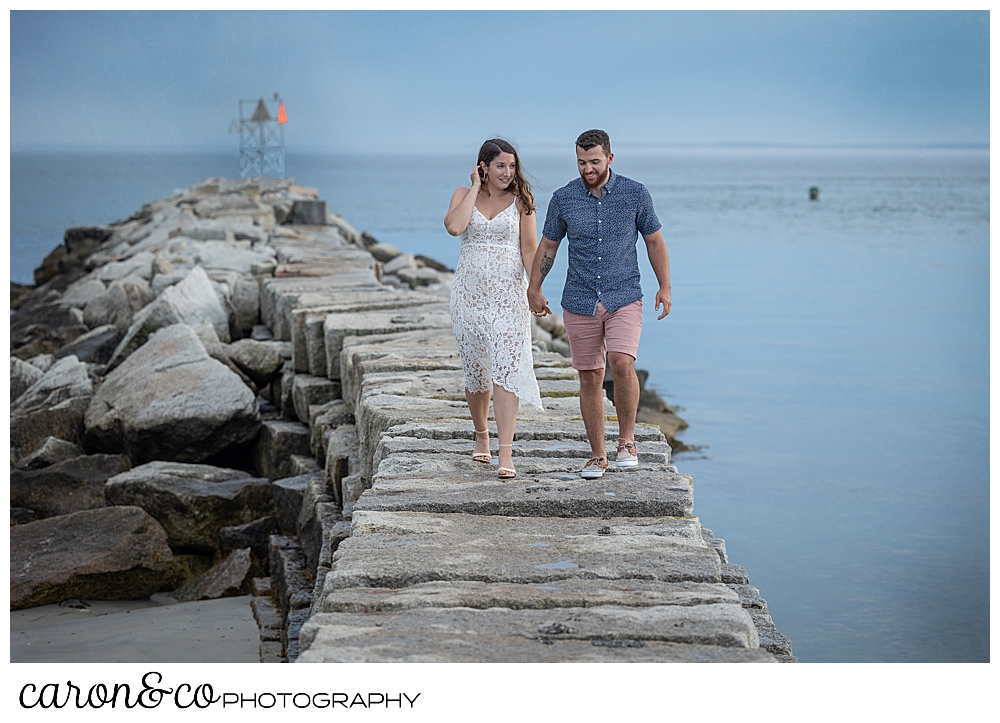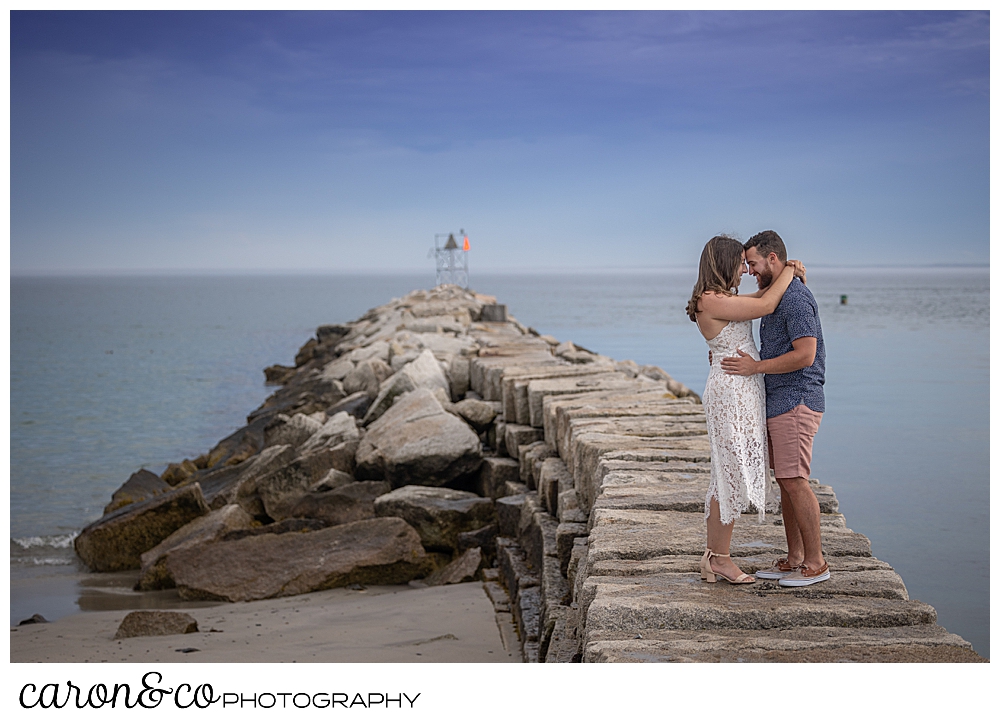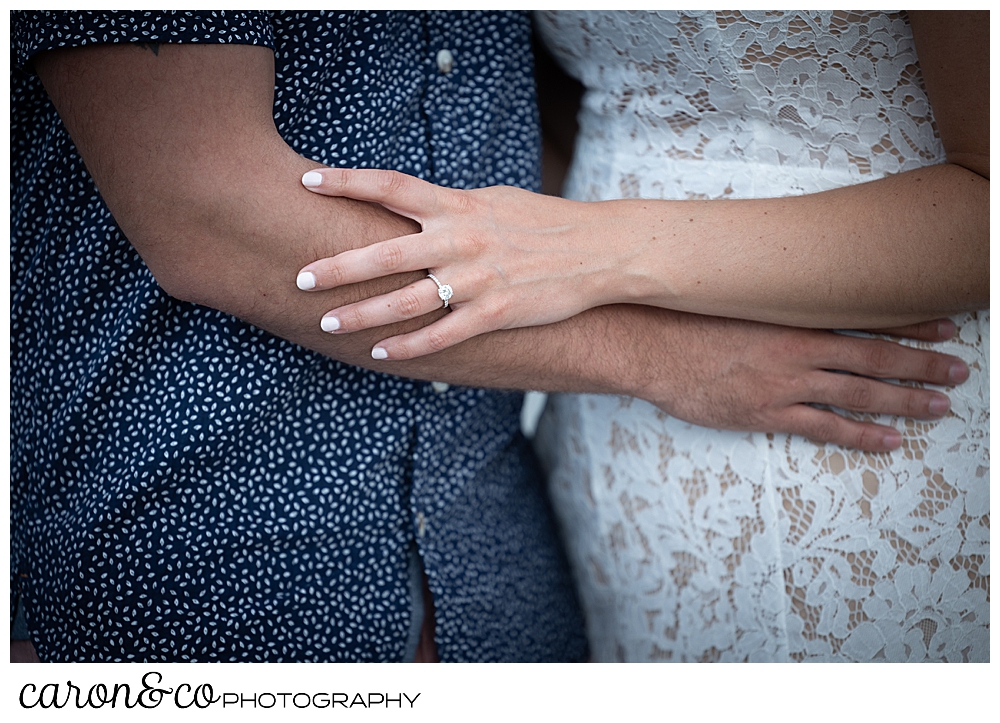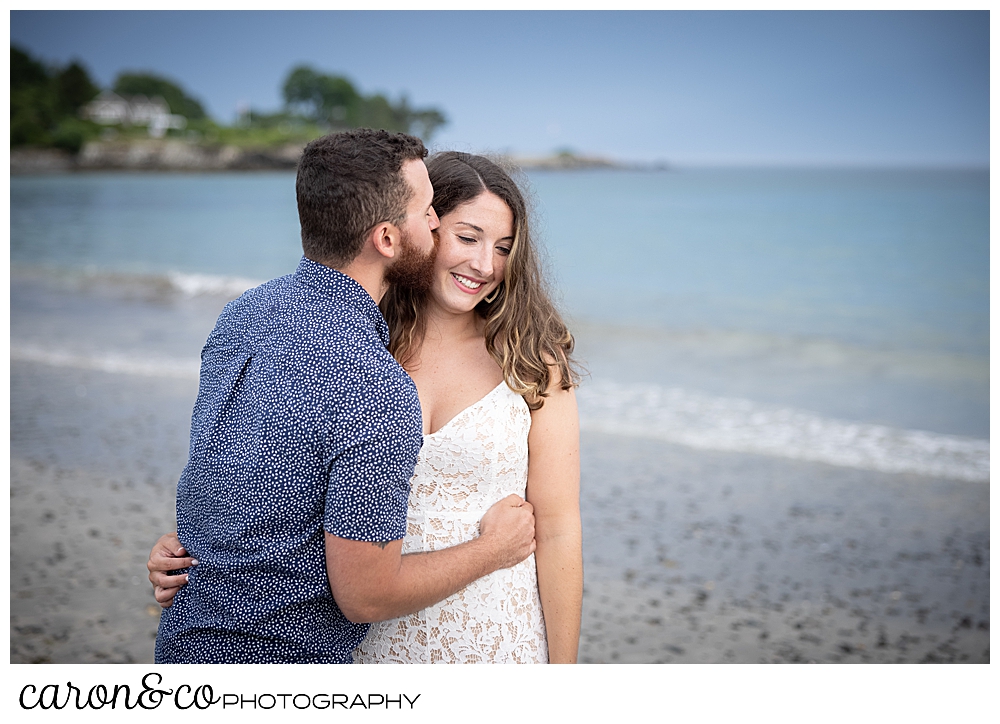 Kennebunkport Maine engagement photographers, Russell and Liz Caron (formerly of Russell Caron Wedding Photography), would love to be part of your wedding day! Engagement sessions give us a chance to work together before your special day. The connection we build during an engagement session is invaluable, and super fun! We had such a great time during this Kennebunkport engagement session, imagine yourself doing the same! For more information, please contact us right away!