Highland Lake Maine Wedding | Bridgton Maine Wedding Photographers
Samantha and Paul had a simply beautiful backyard wedding, surrounded by loving family and friends. Their Highland Lake Maine wedding ceremony in Bridgton was held lakeside, and Samantha arrived with her parents and twin sister/Matron of Honor, Nicole, by sea plane! Talk about an entrance! The evening's festivities for the reception, dinner, and dancing were at nearby Memory Lane Barn in Harrison. 
We were there two years ago for Nicole's wedding to Cole, in nearby Naples. We love how each sister was able to make their weddings unique and each their own. These photos typify the love and family unity that abounds in these families. And you'll see in the photos all the beauty of the people and places that made this such a truly special day. Fun facts, miscellaneous as they may be: the gown hanging shot uses the girls' childhood playhouse as the backdrop. And the pickup truck that makes an appearance here and there was Paul's grandfather's, who a long time ago told Paul the truck would be there on Paul's wedding day. And it was! Congratulations to this wonderful young couple!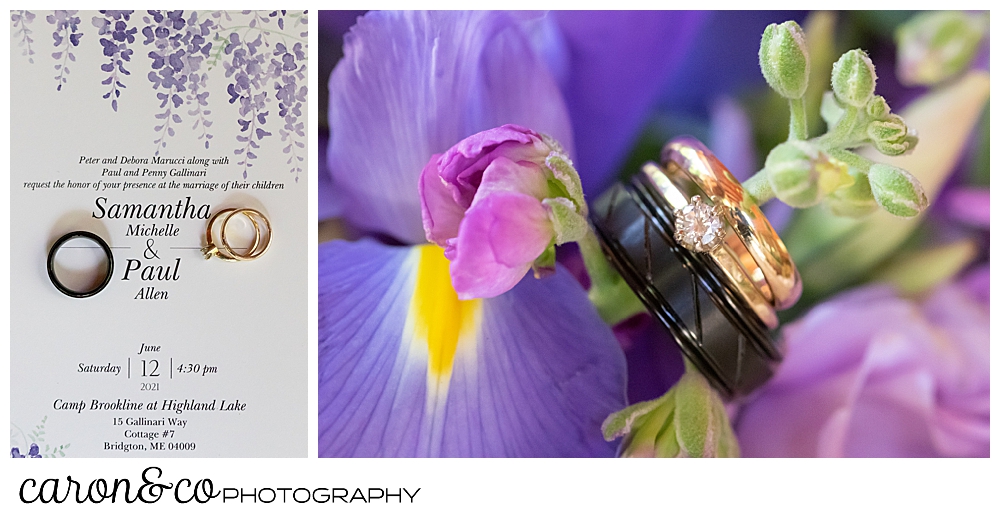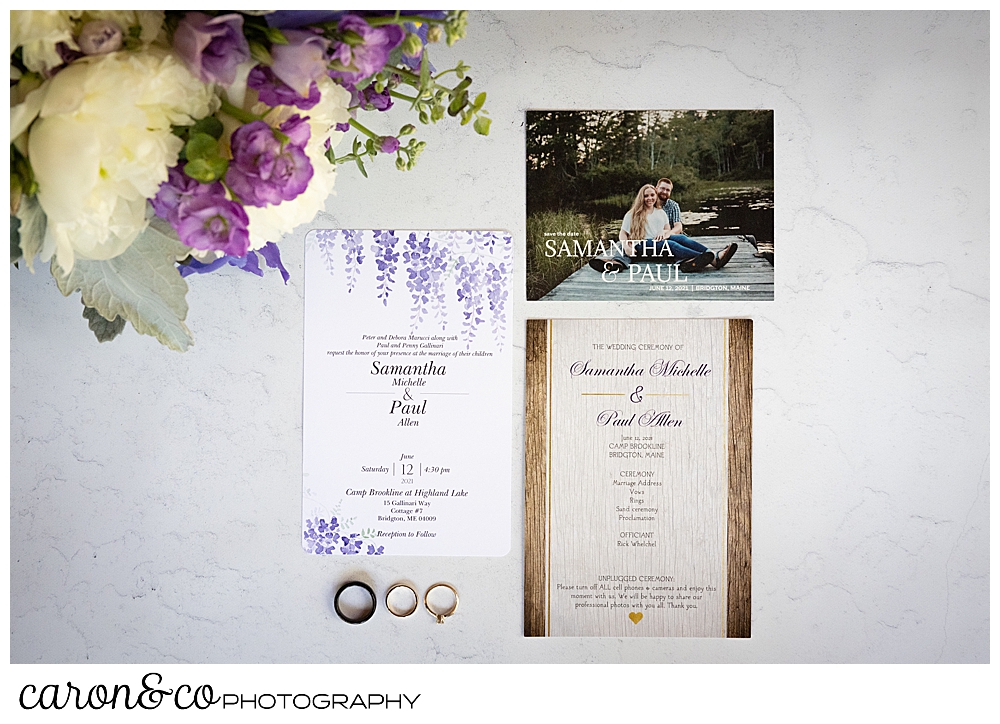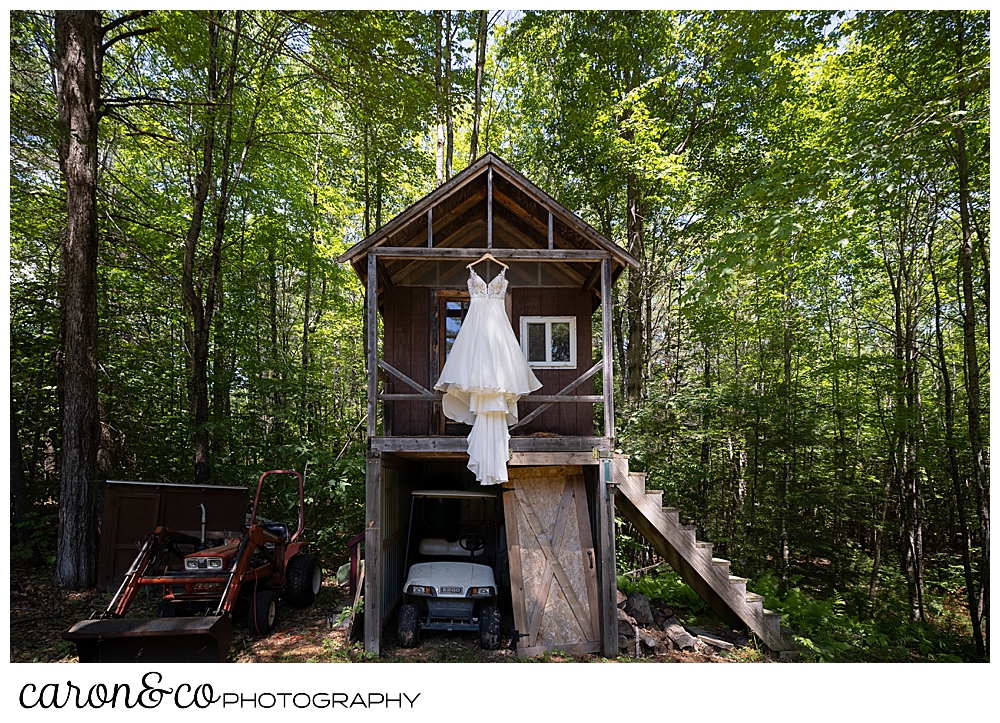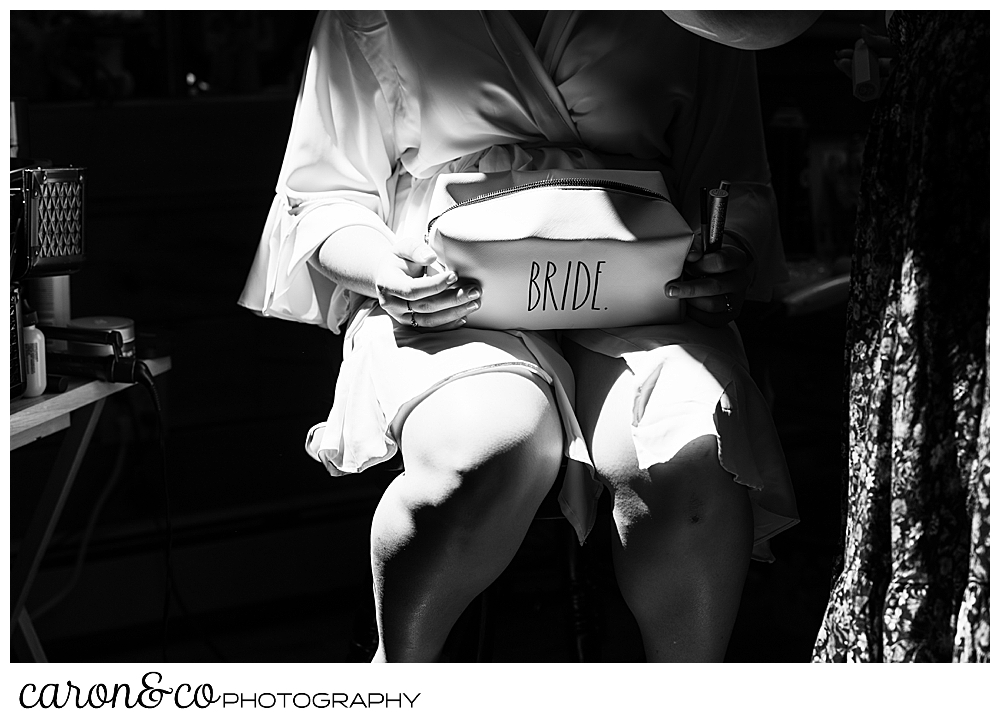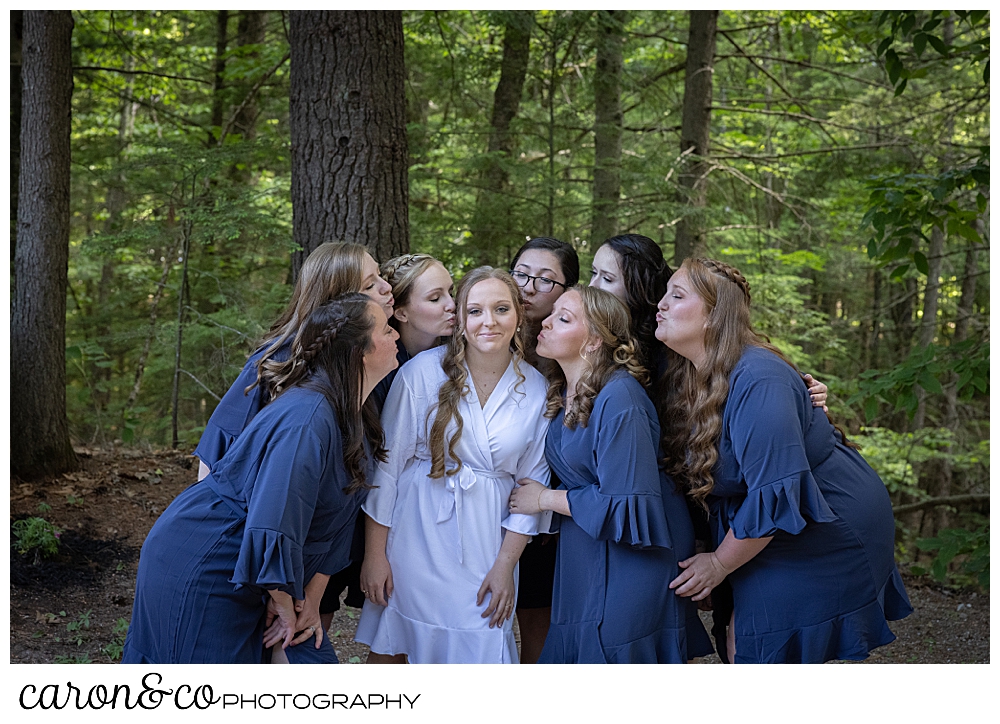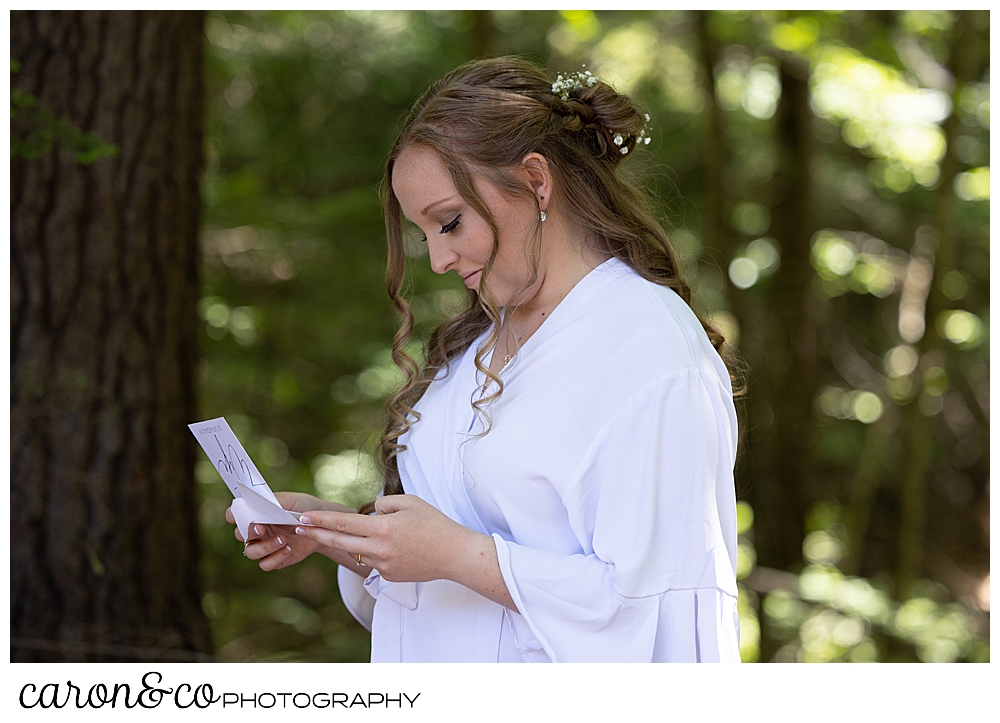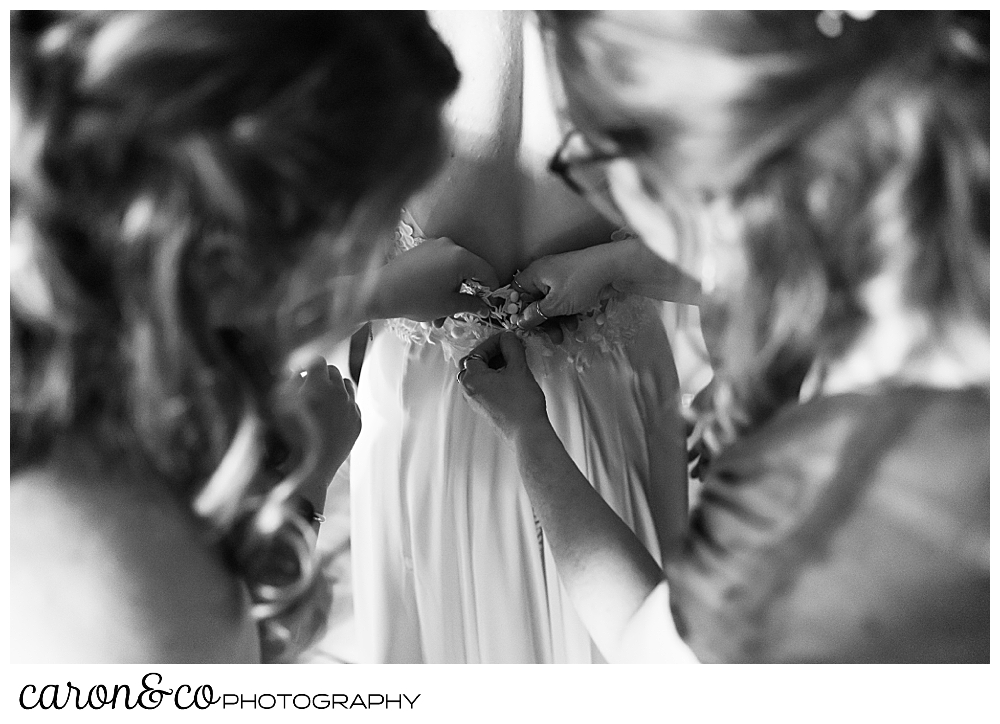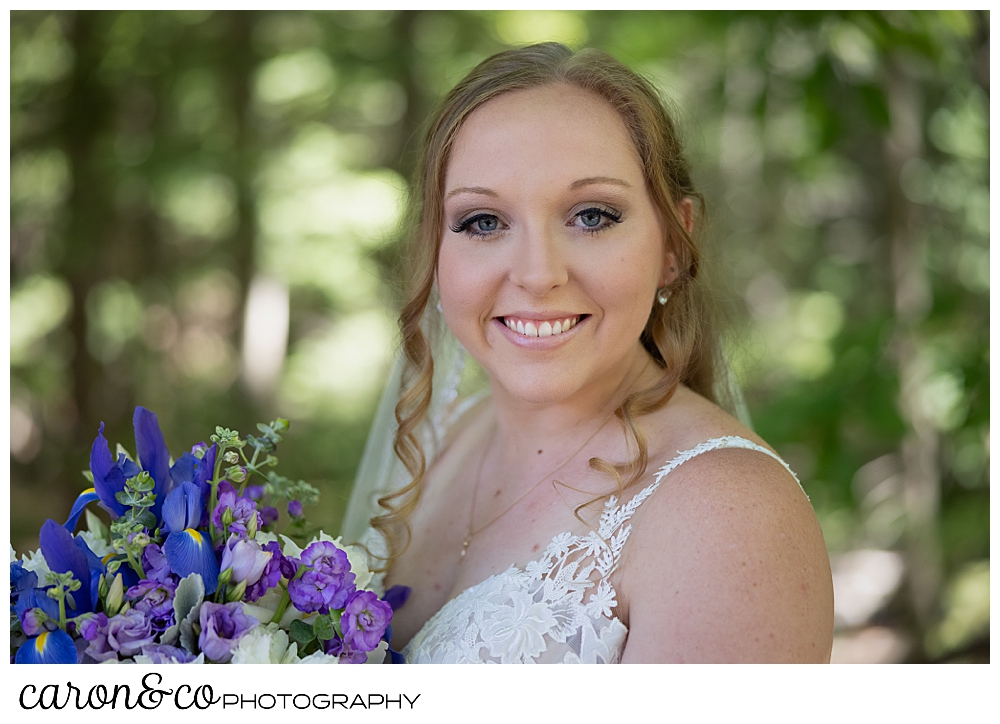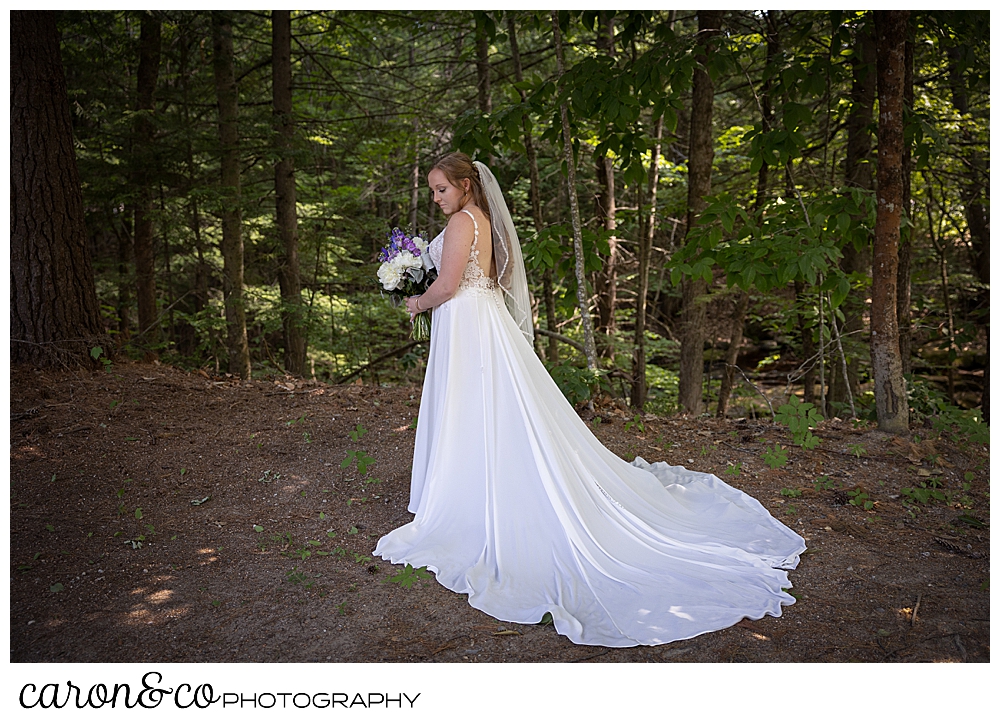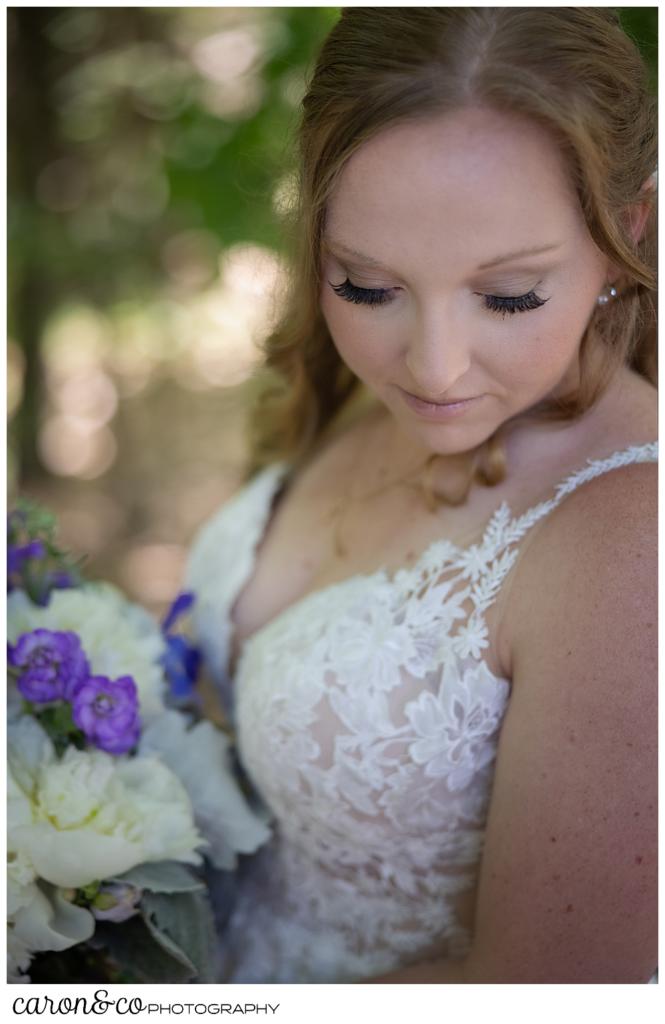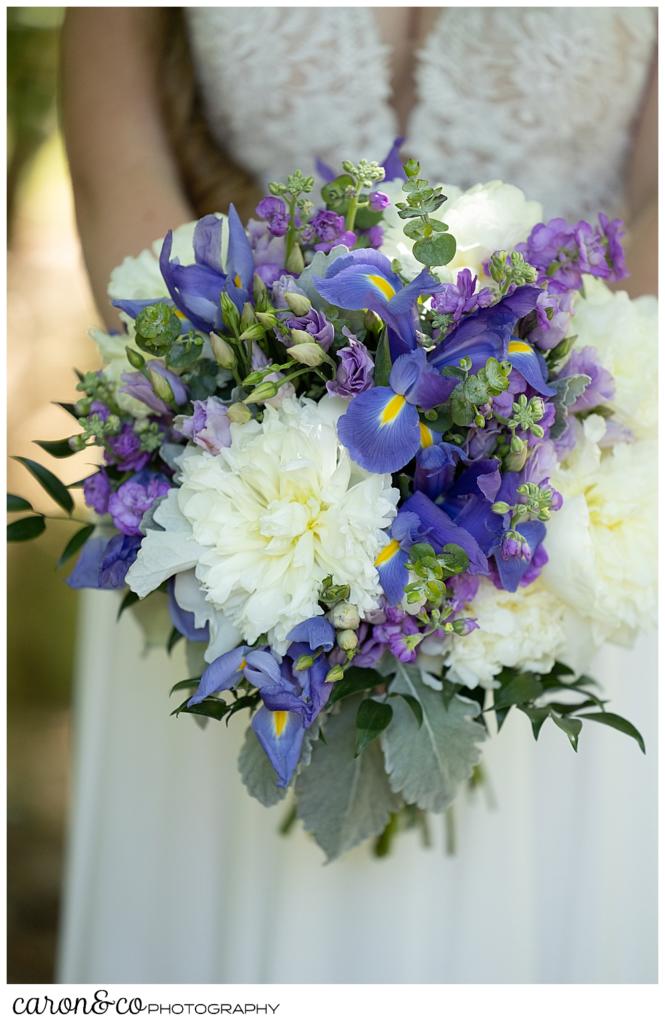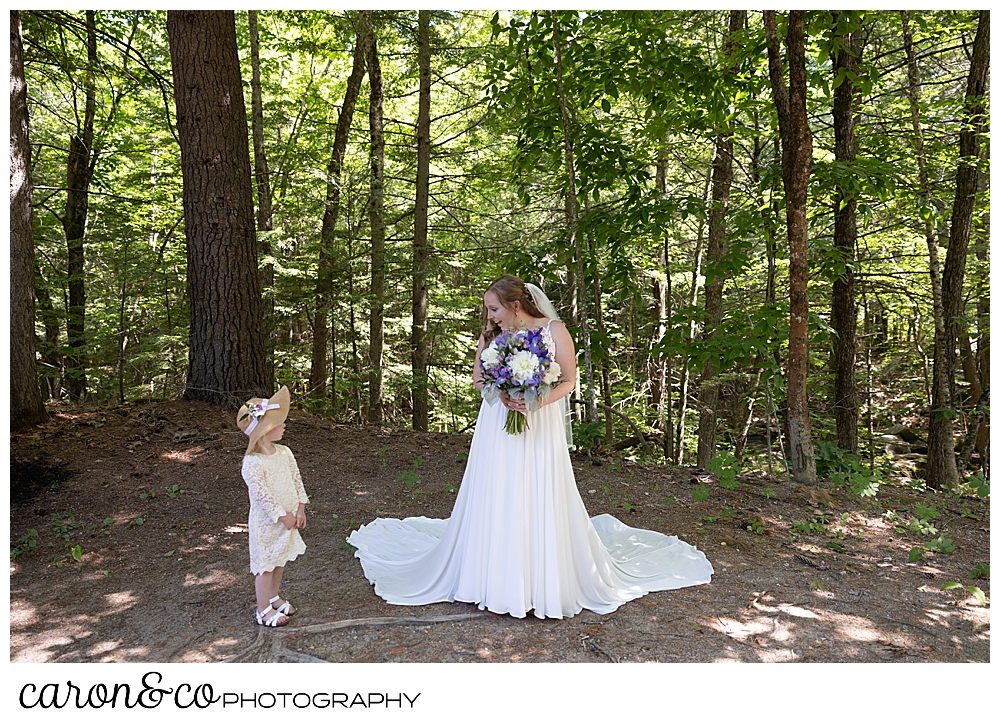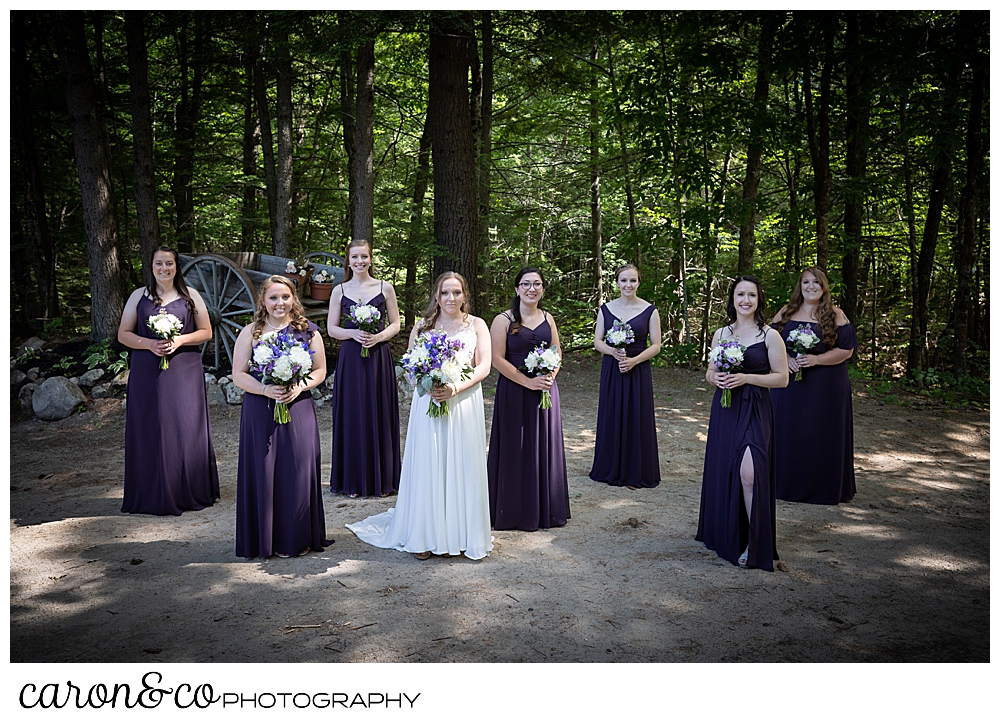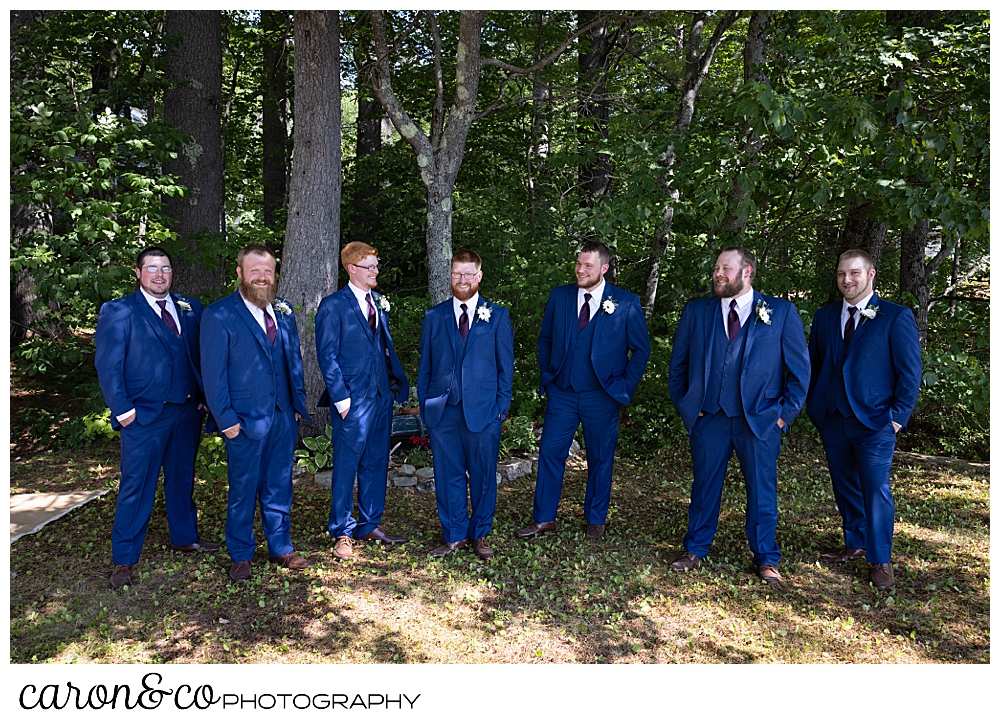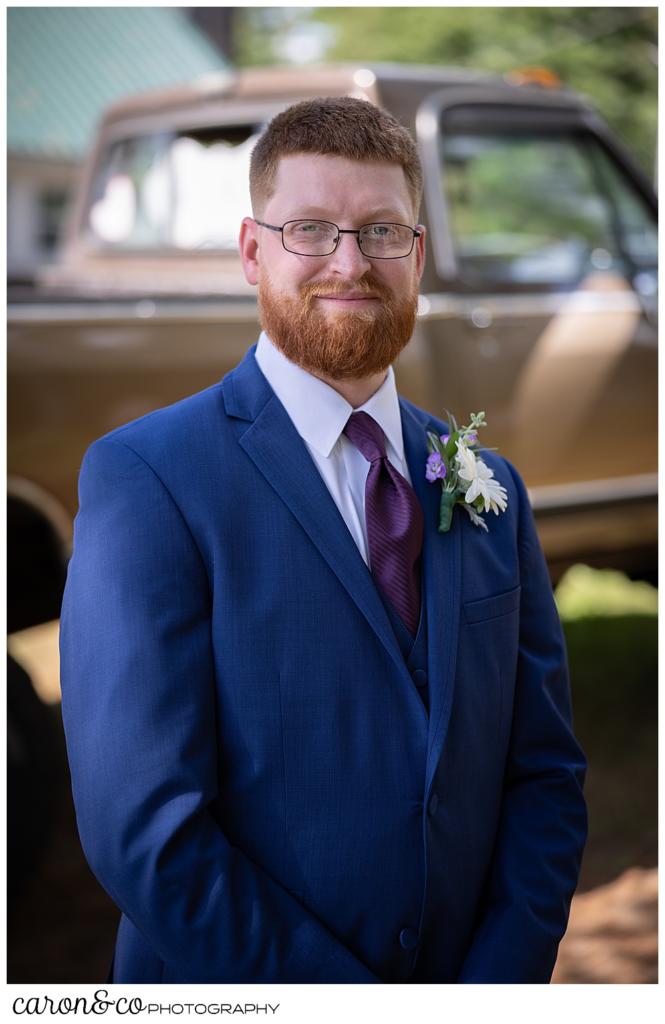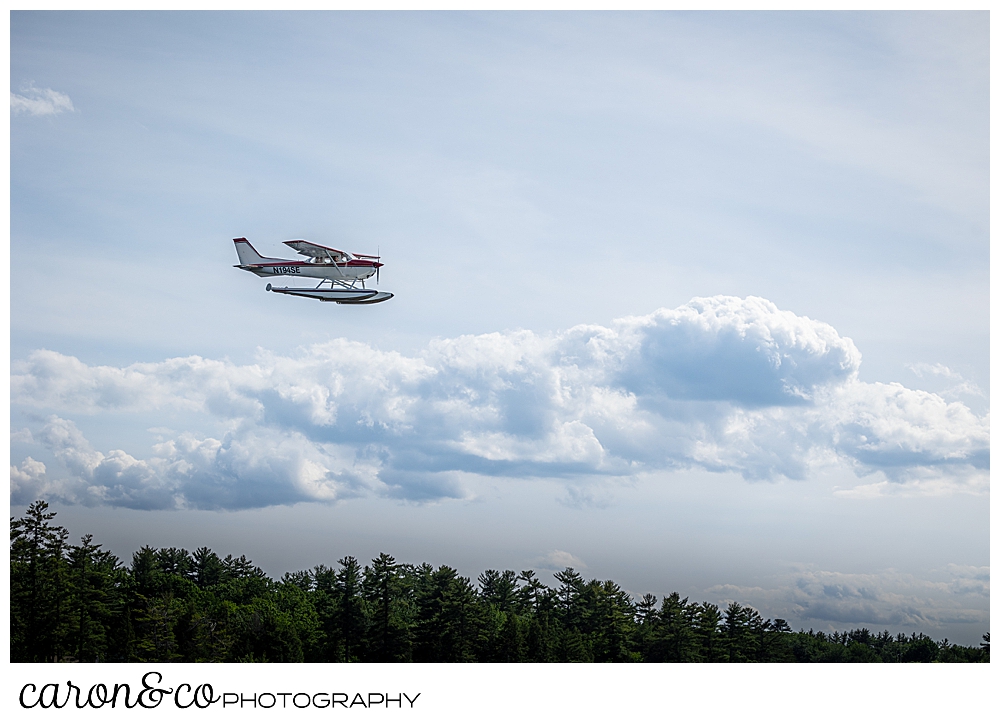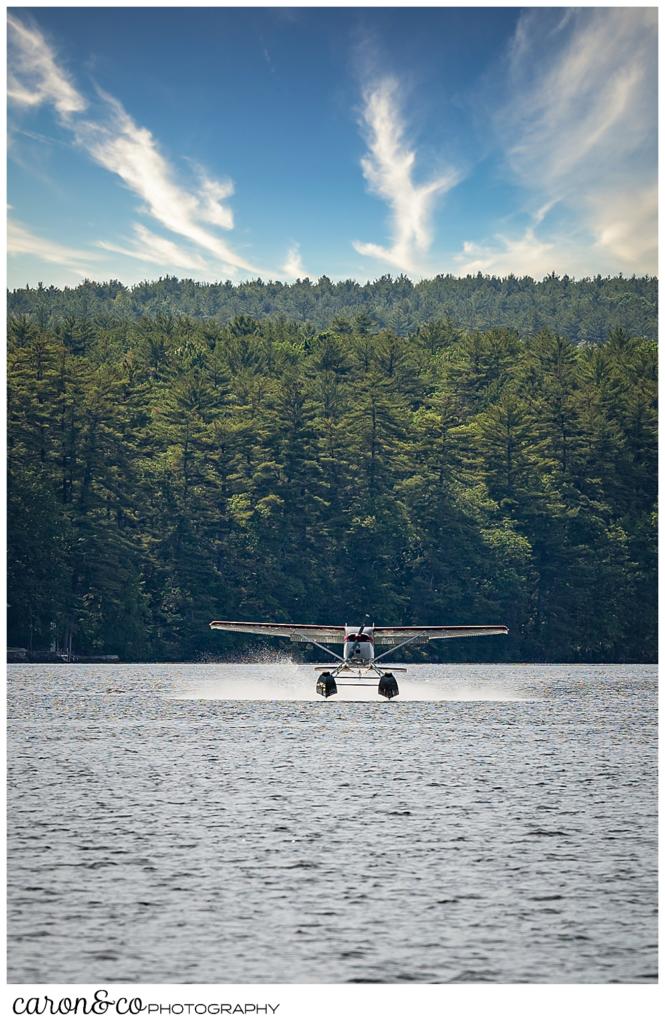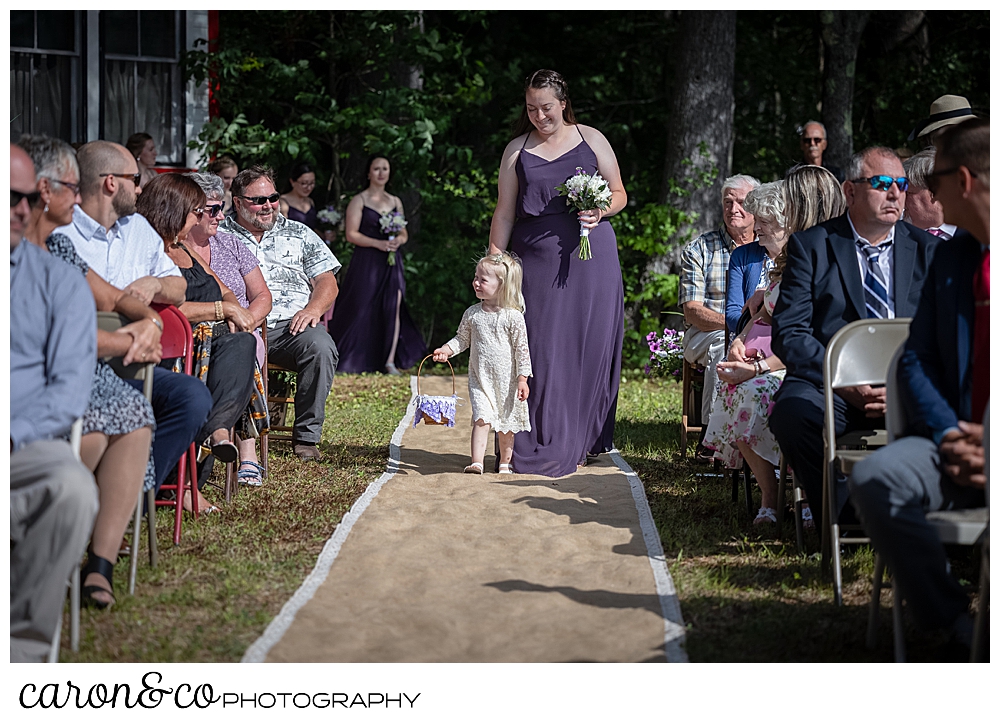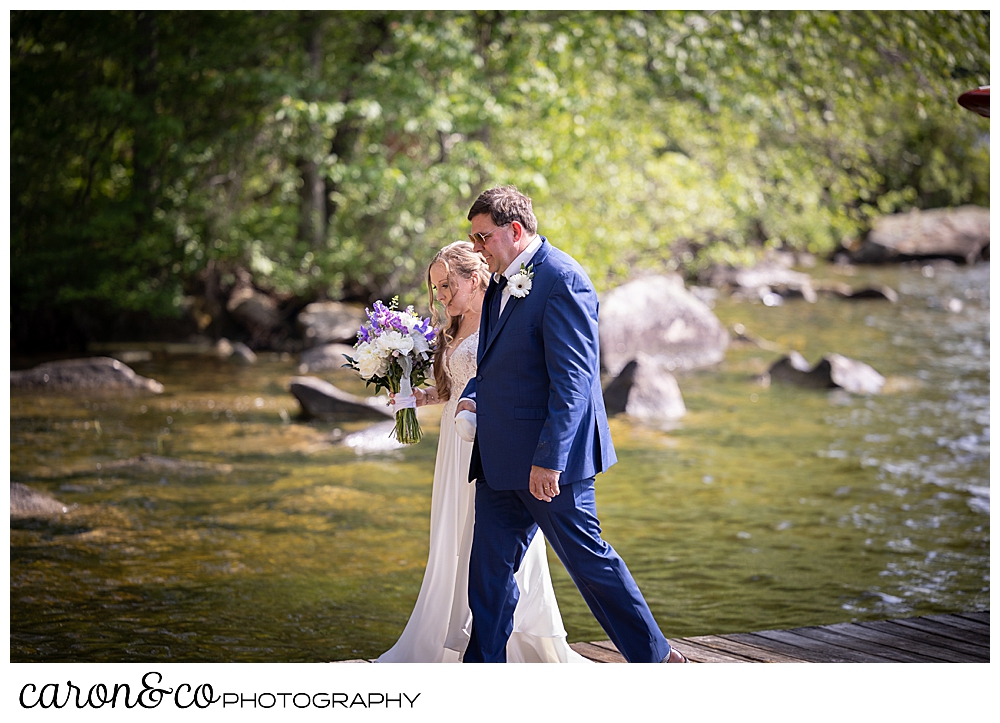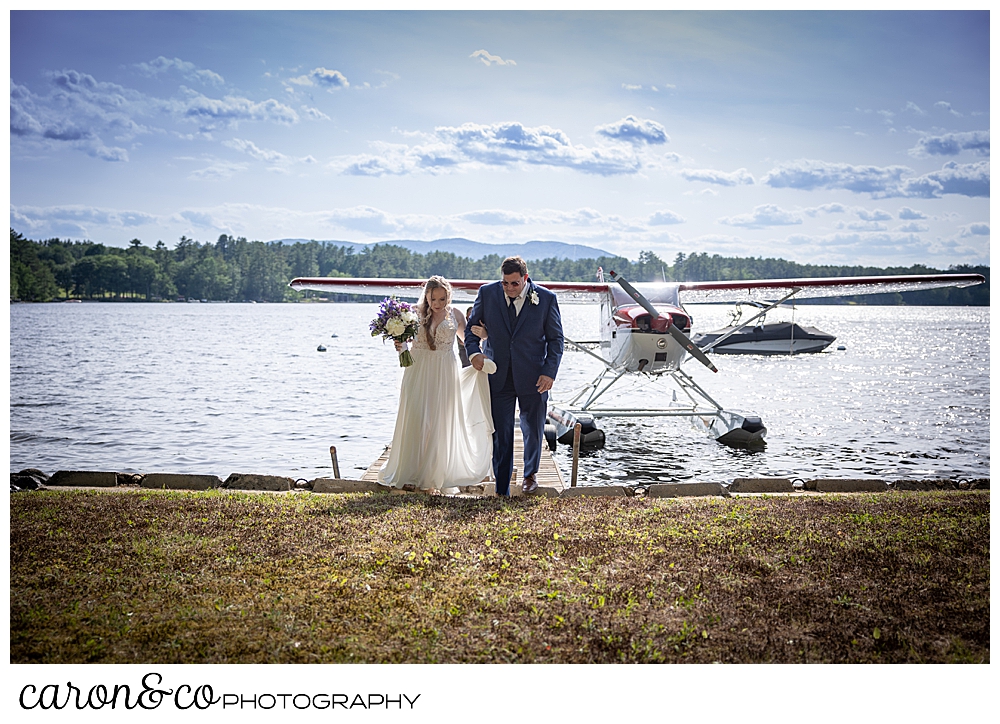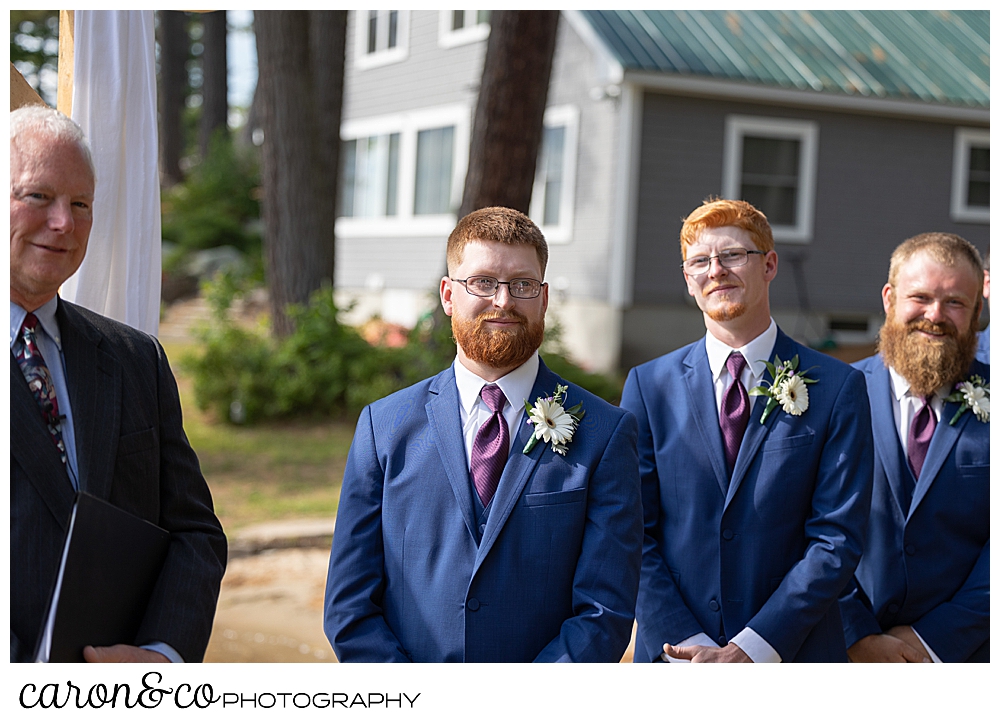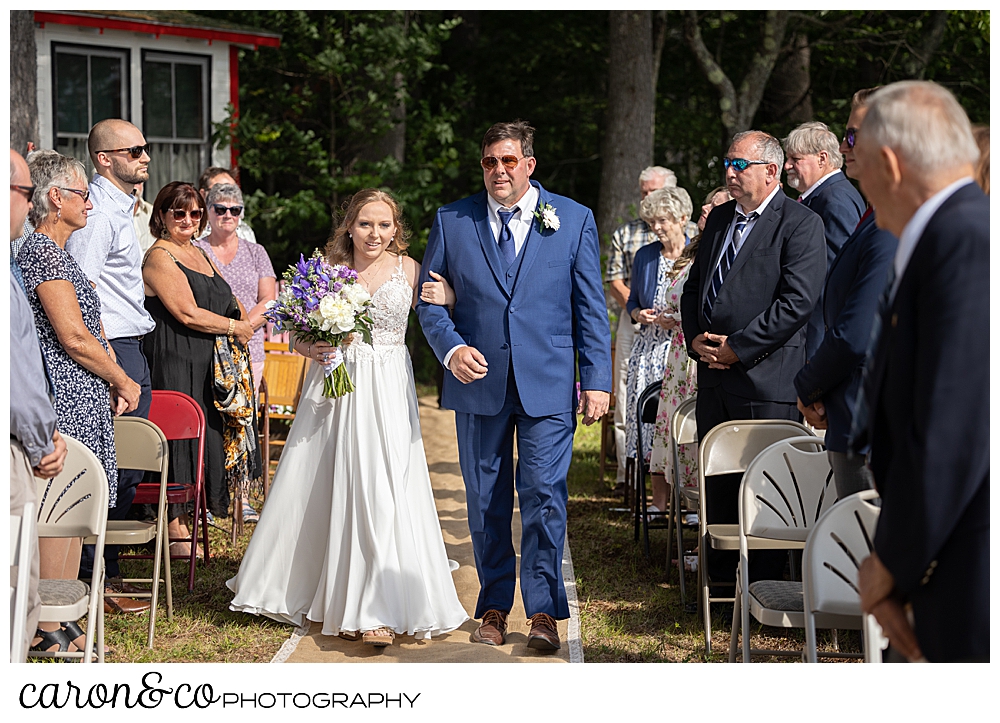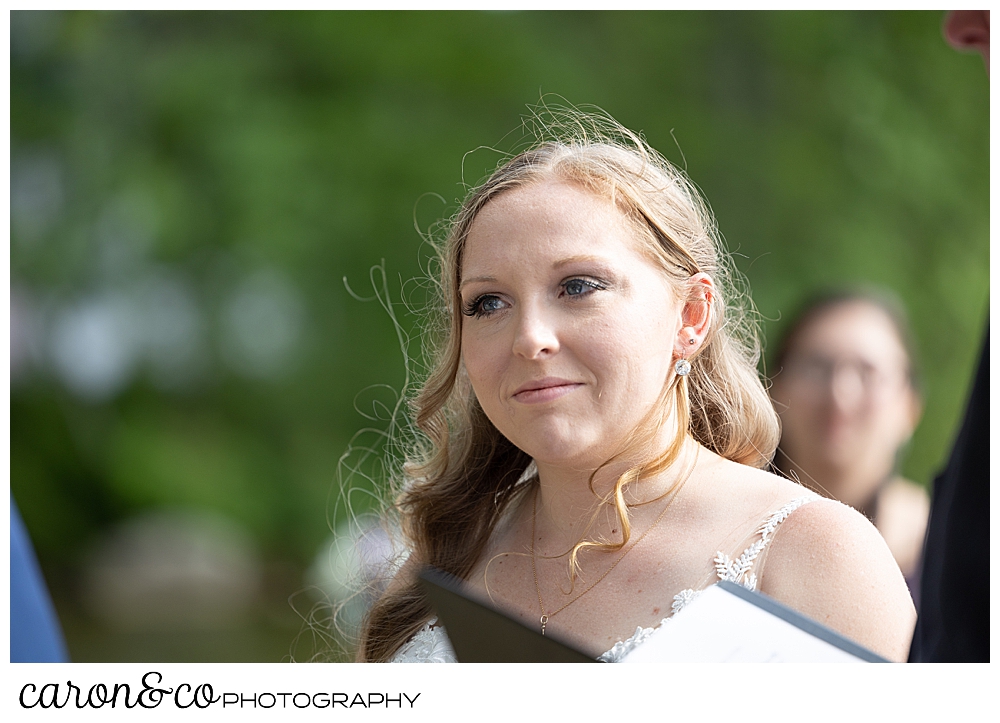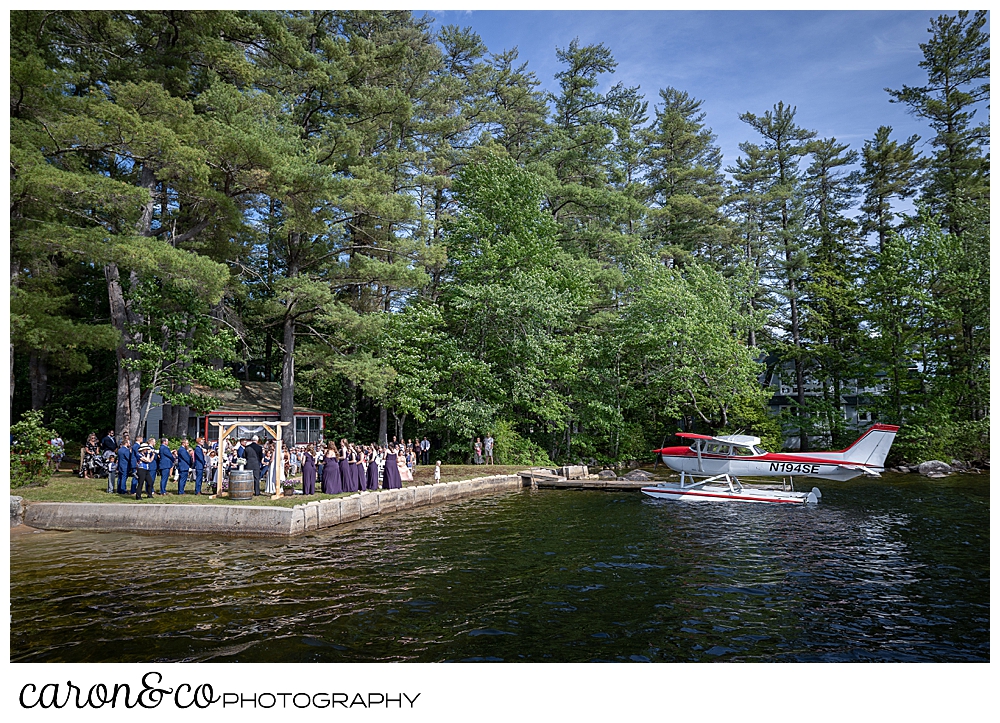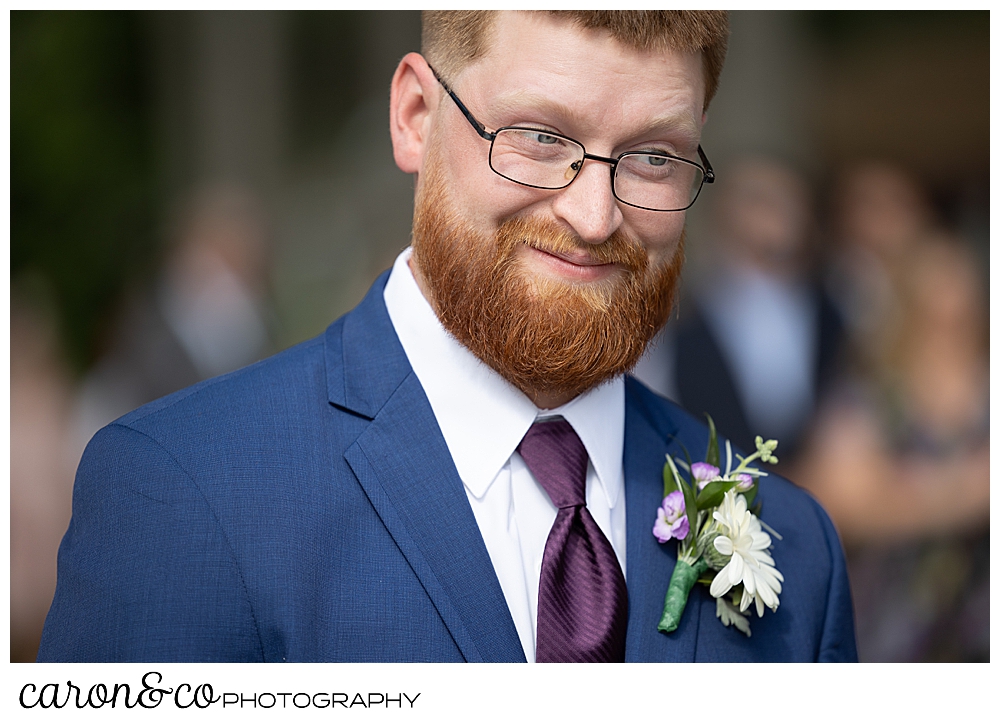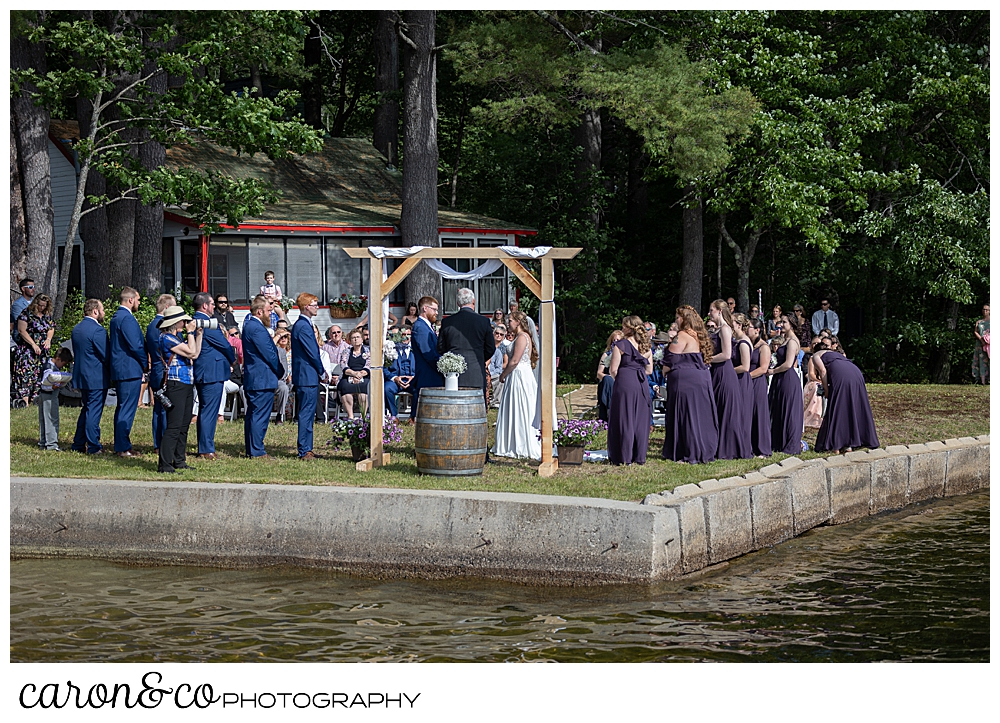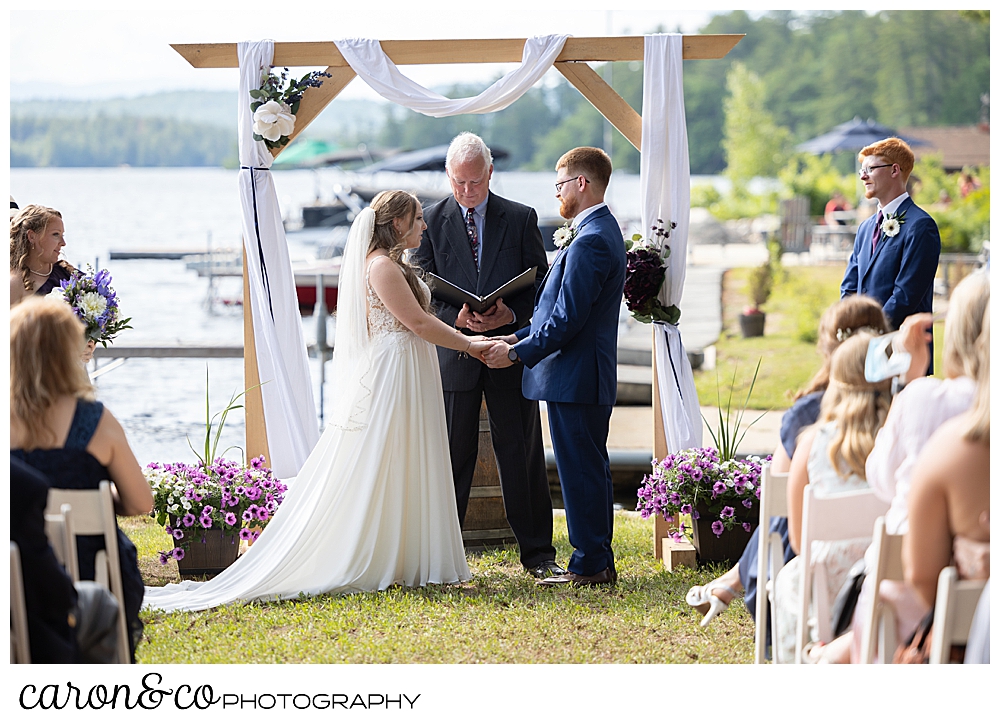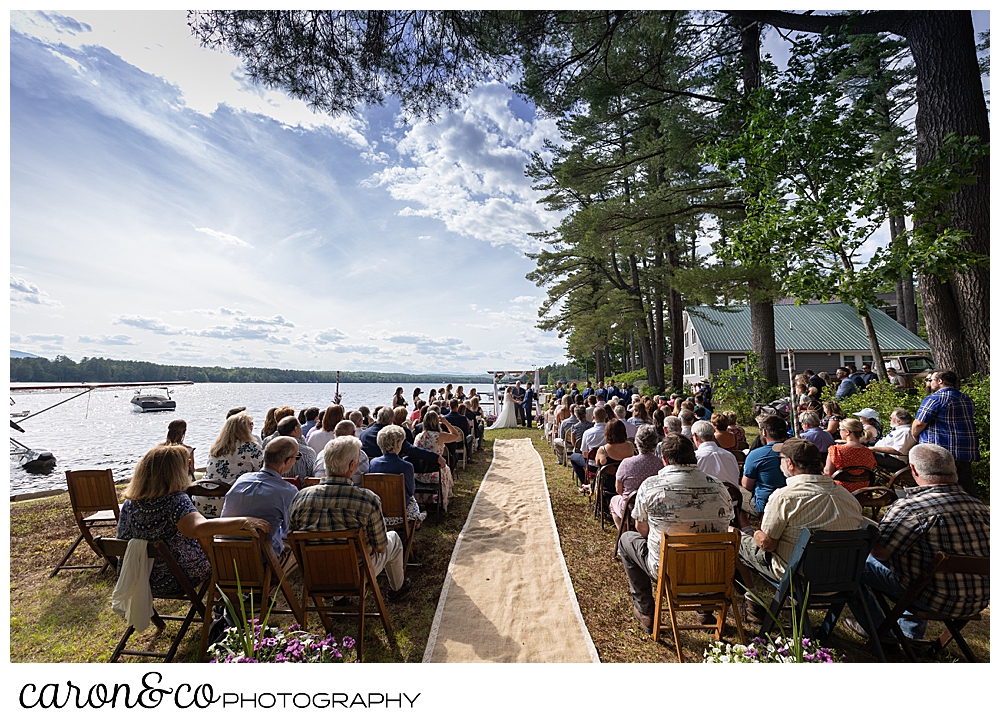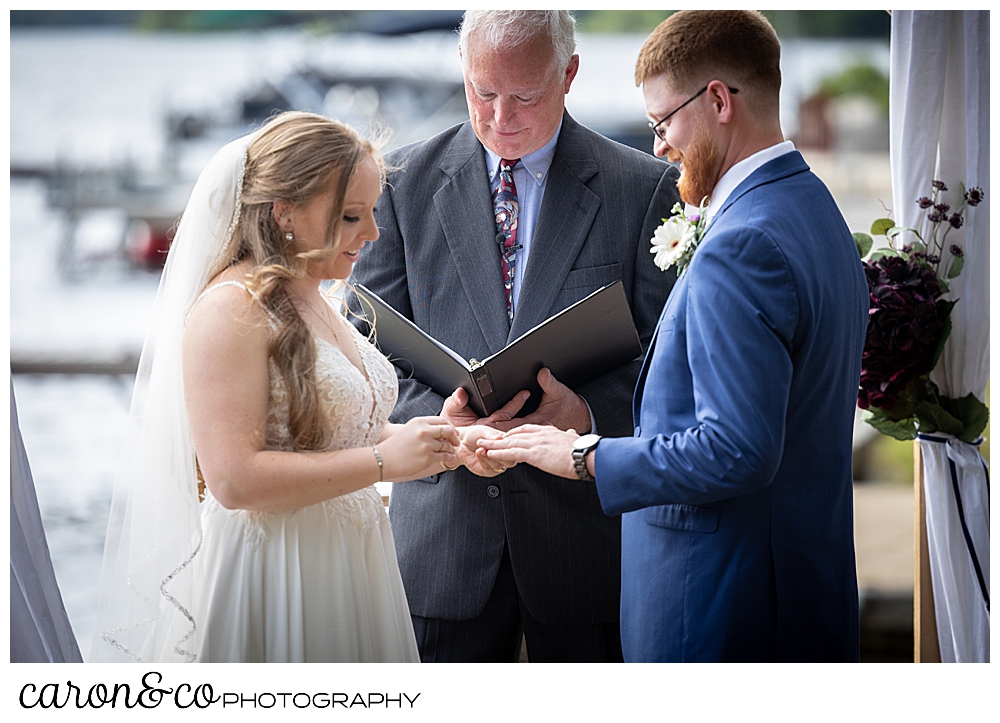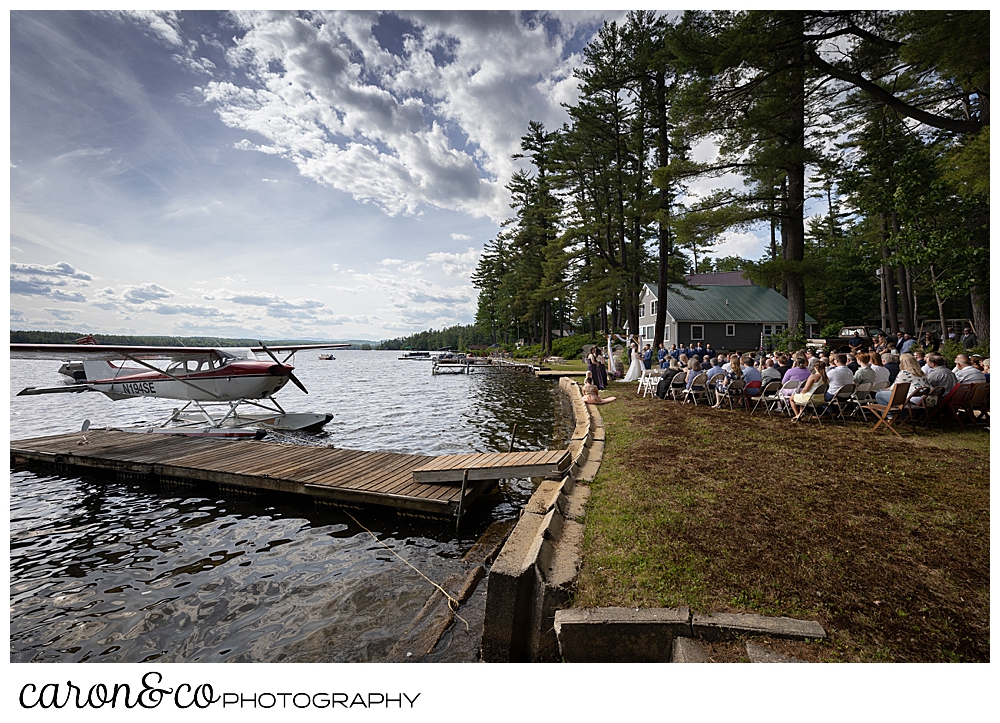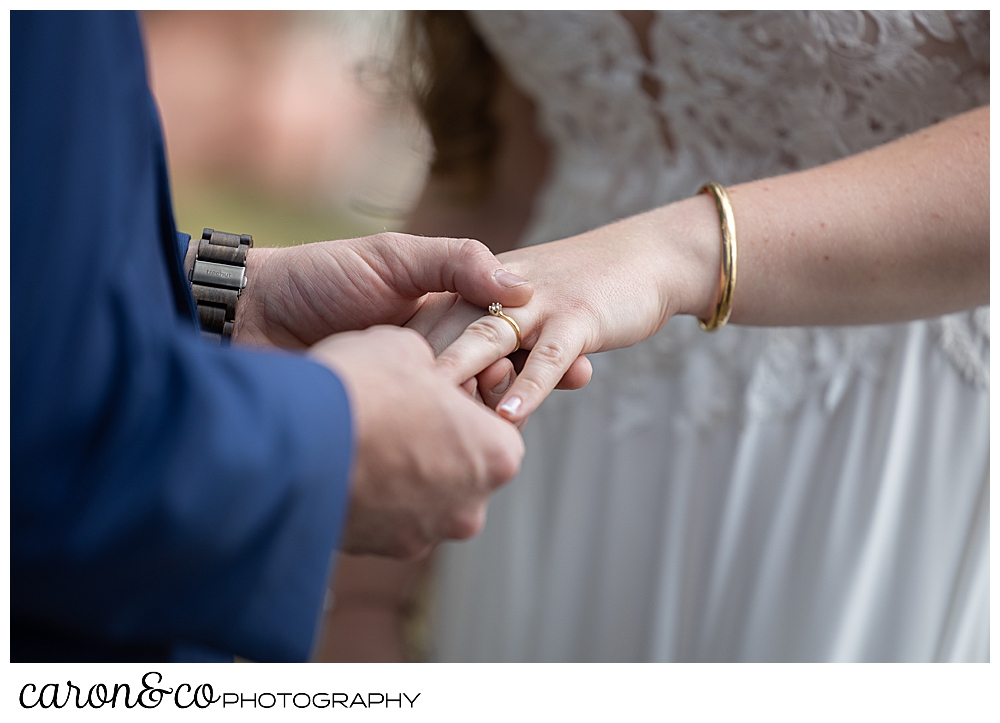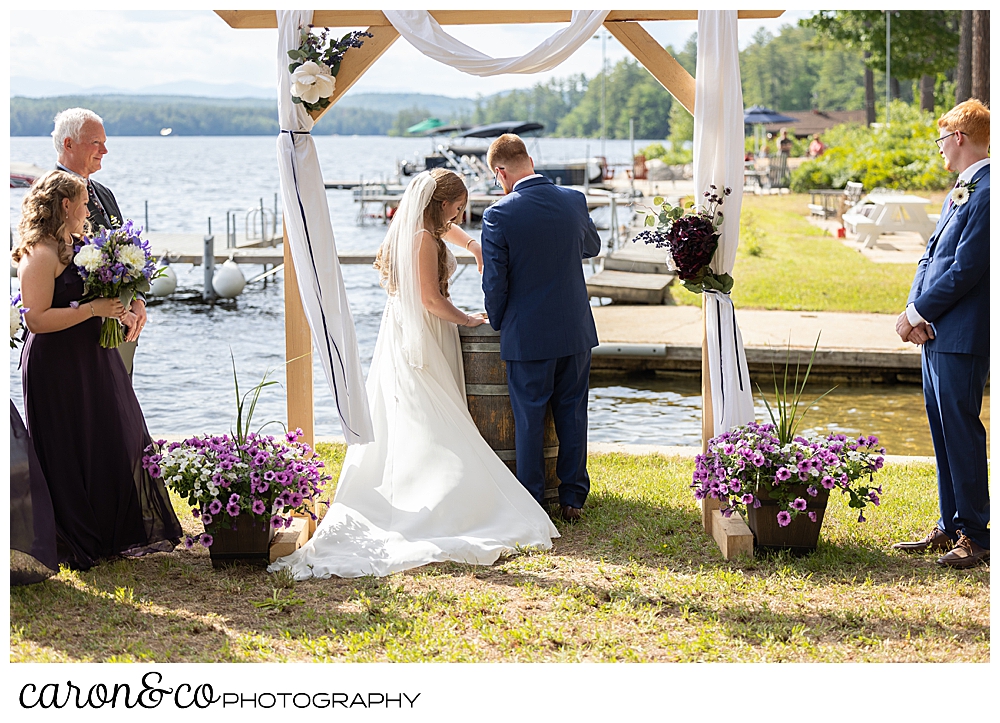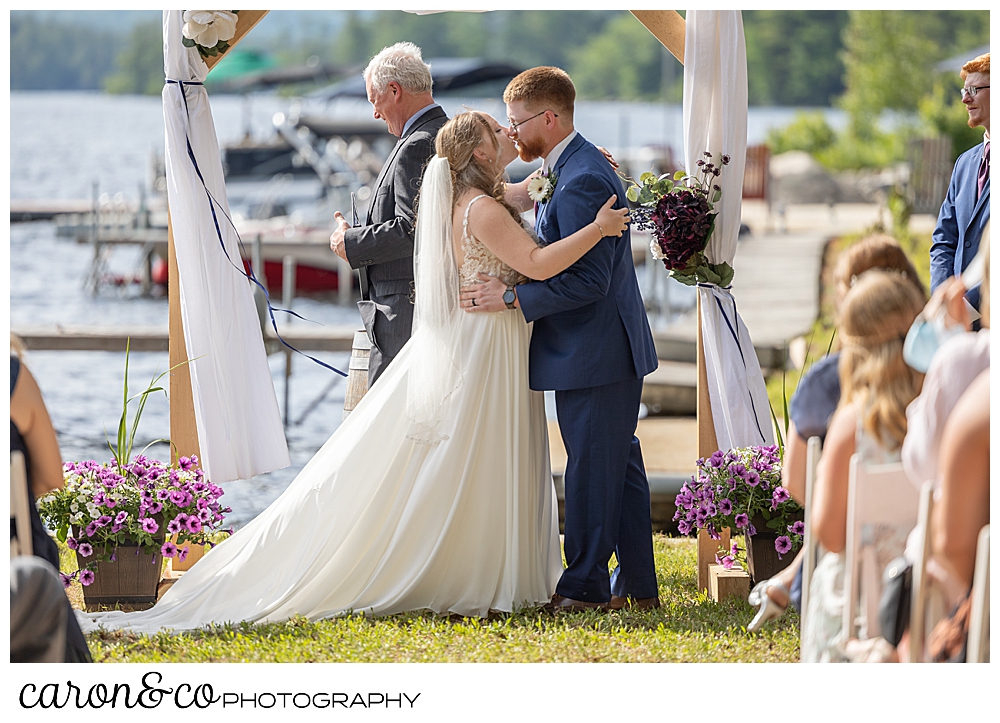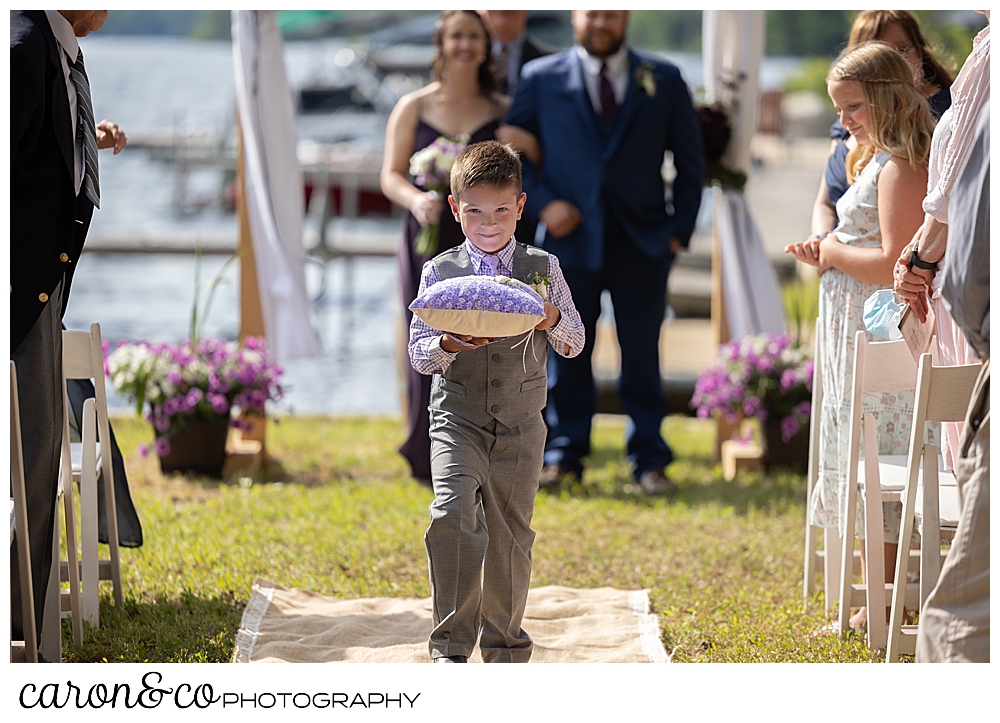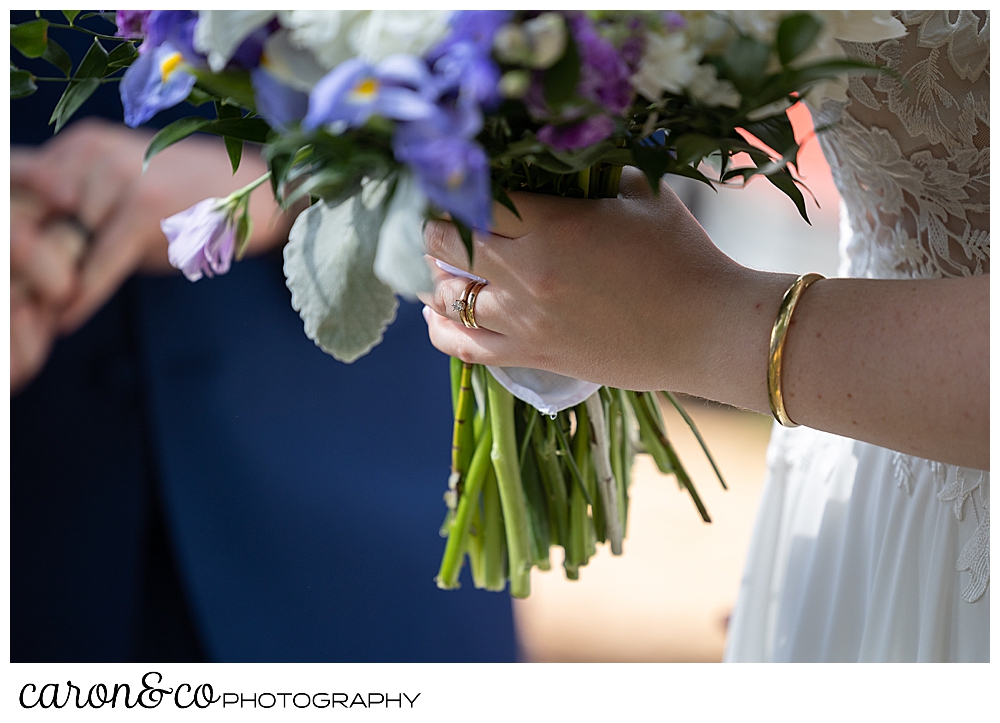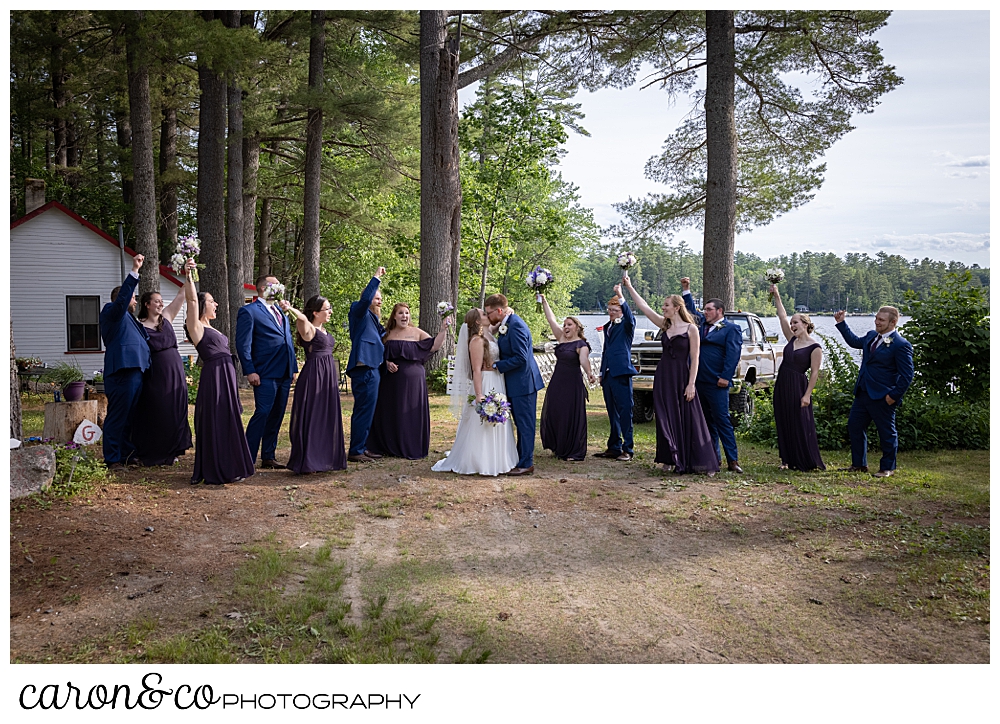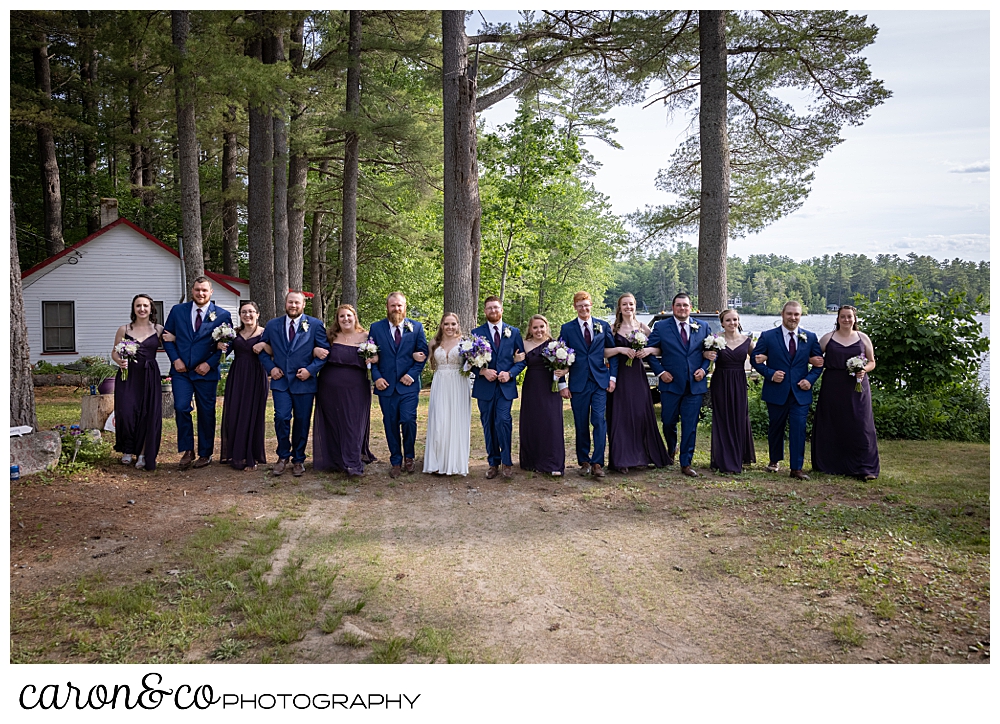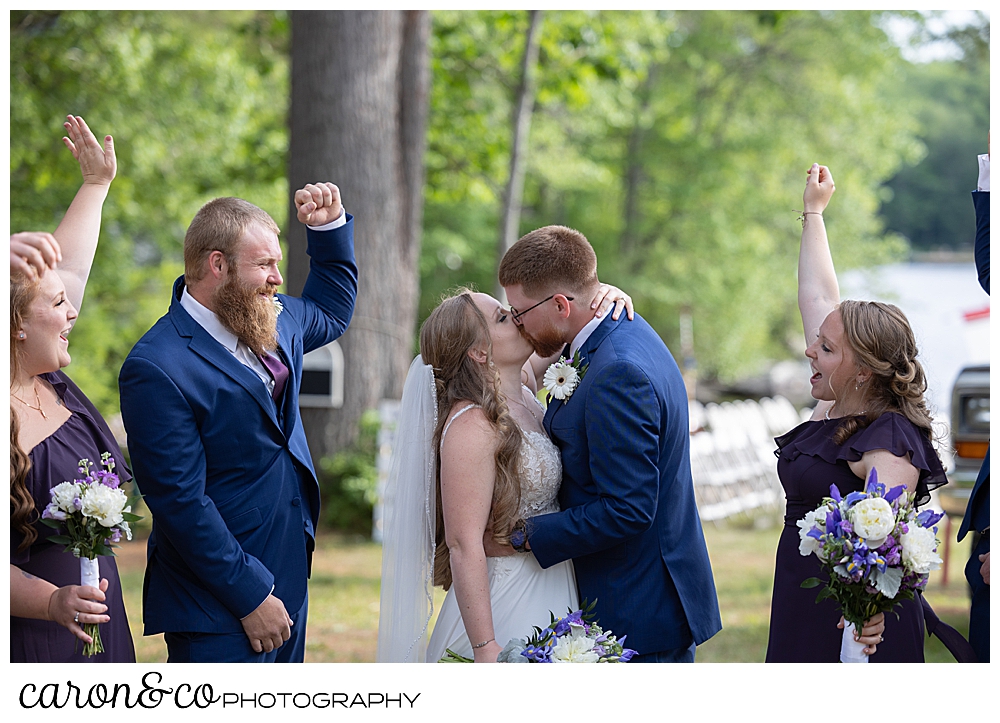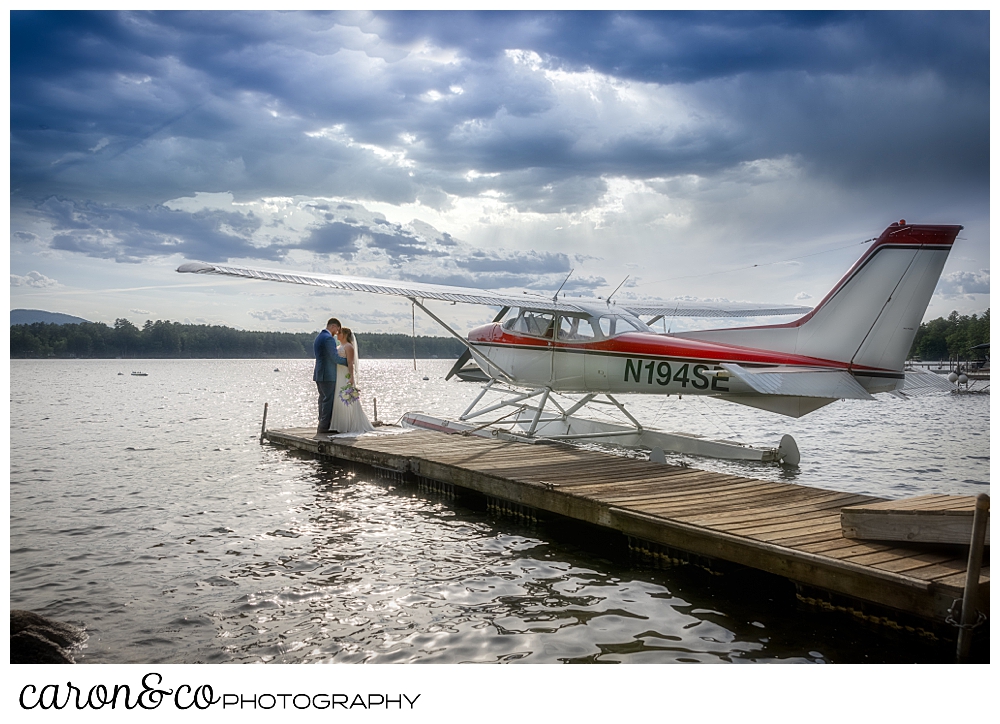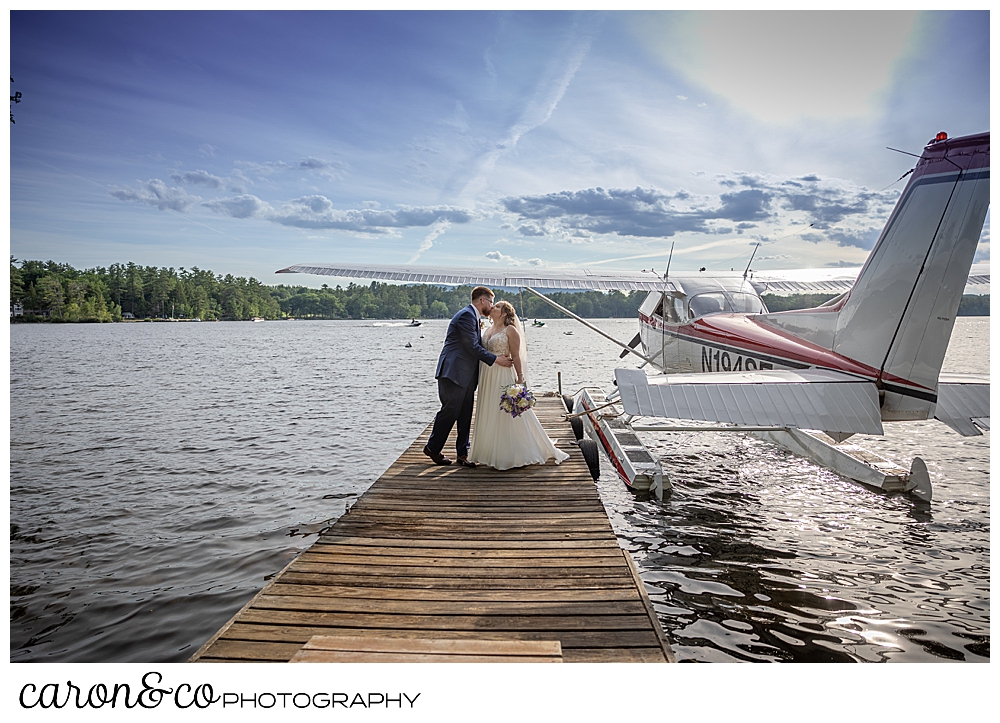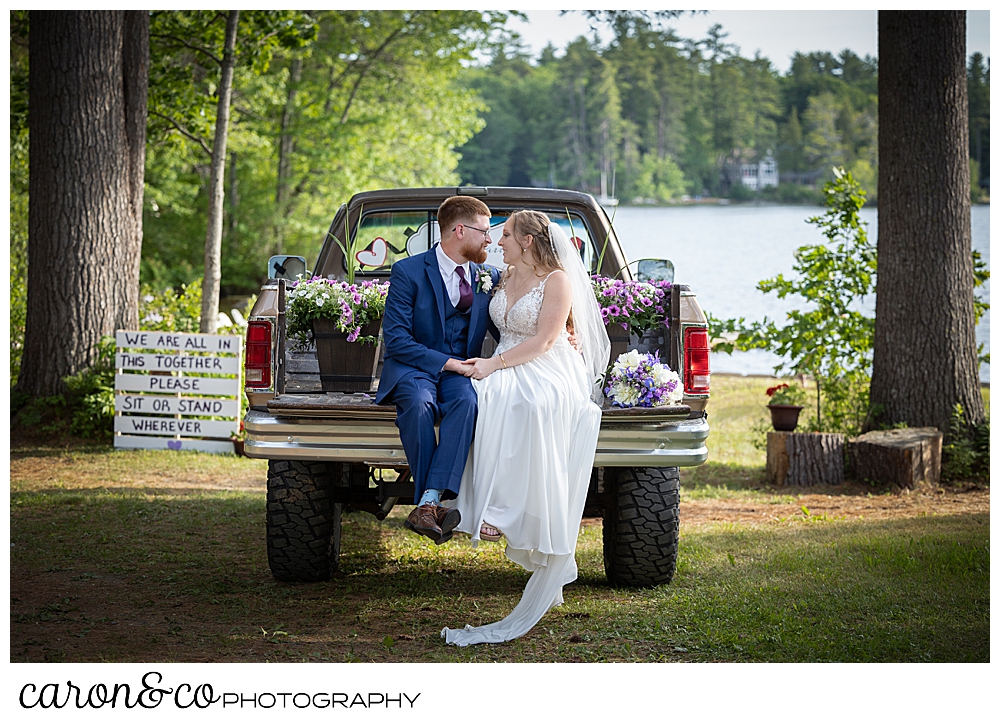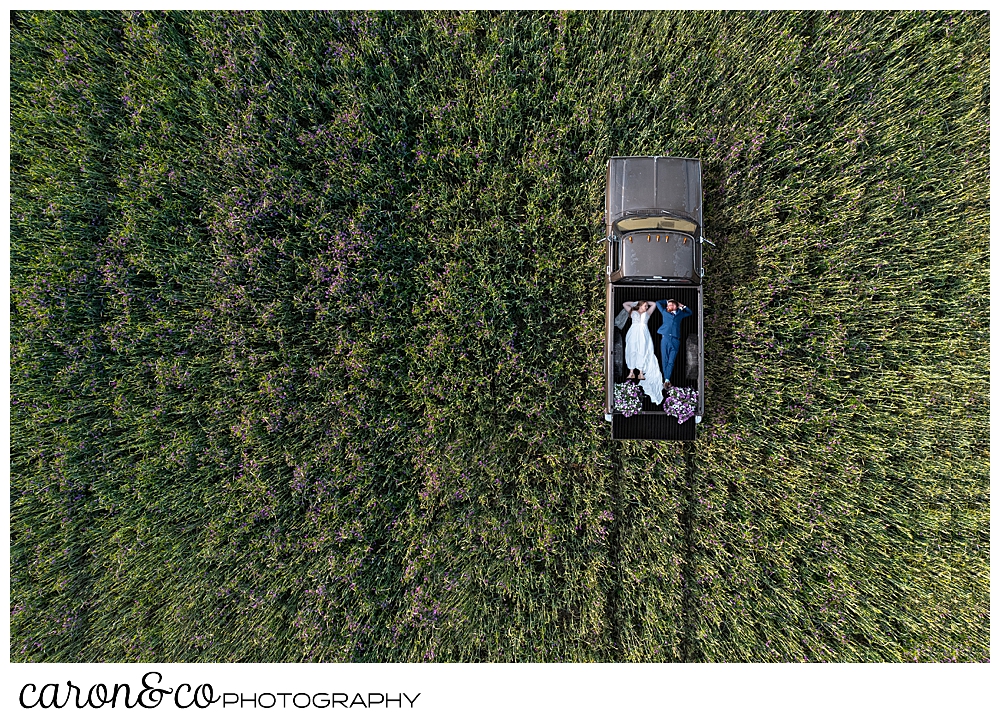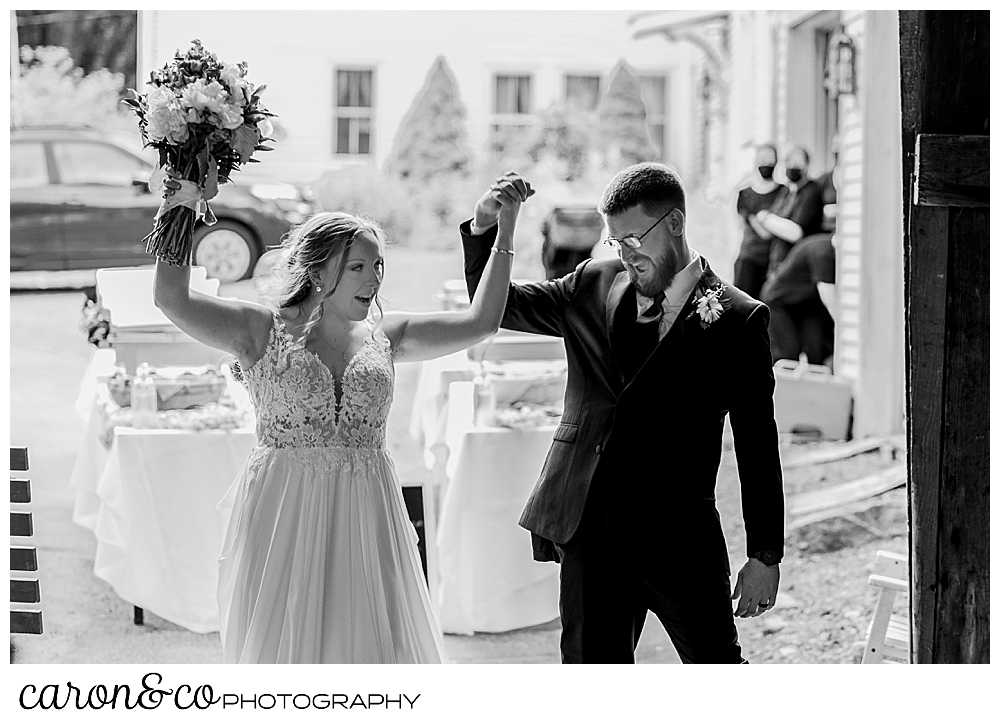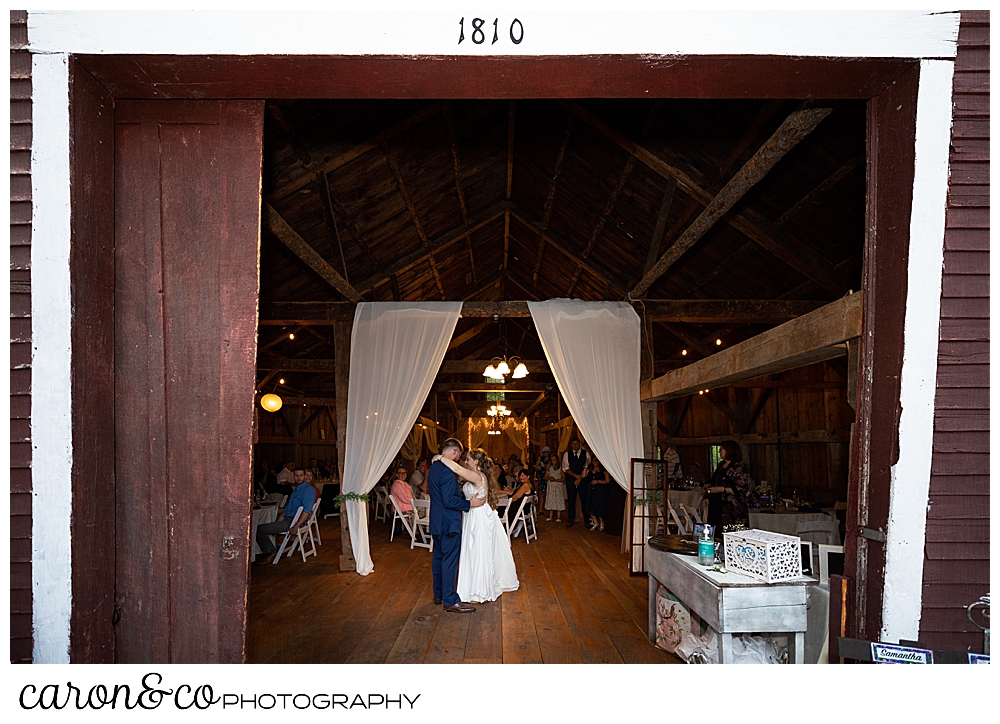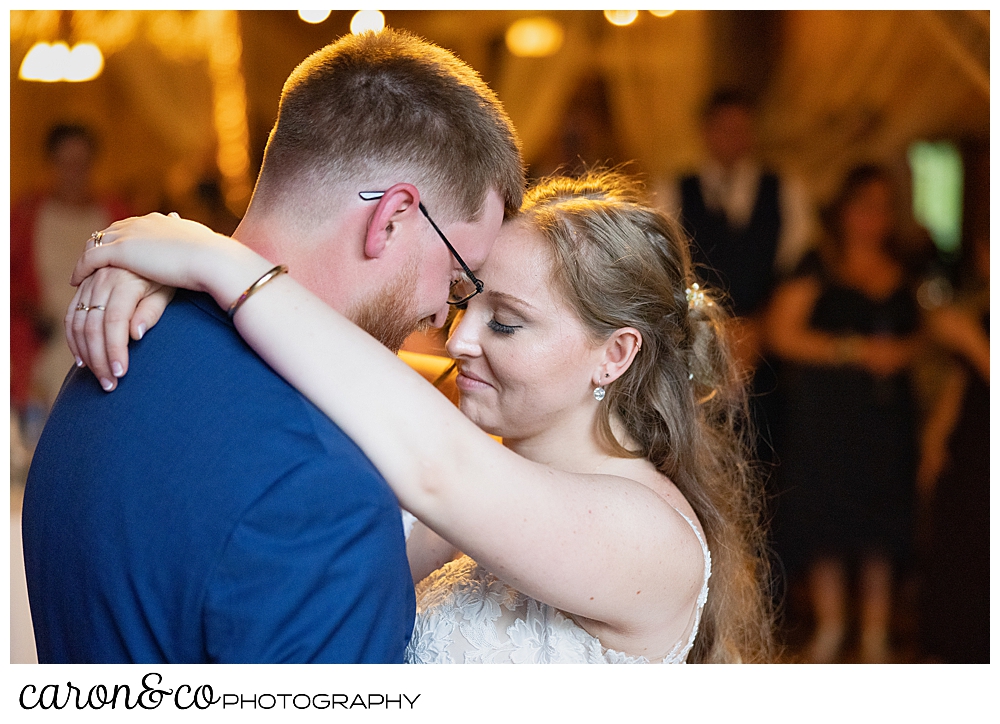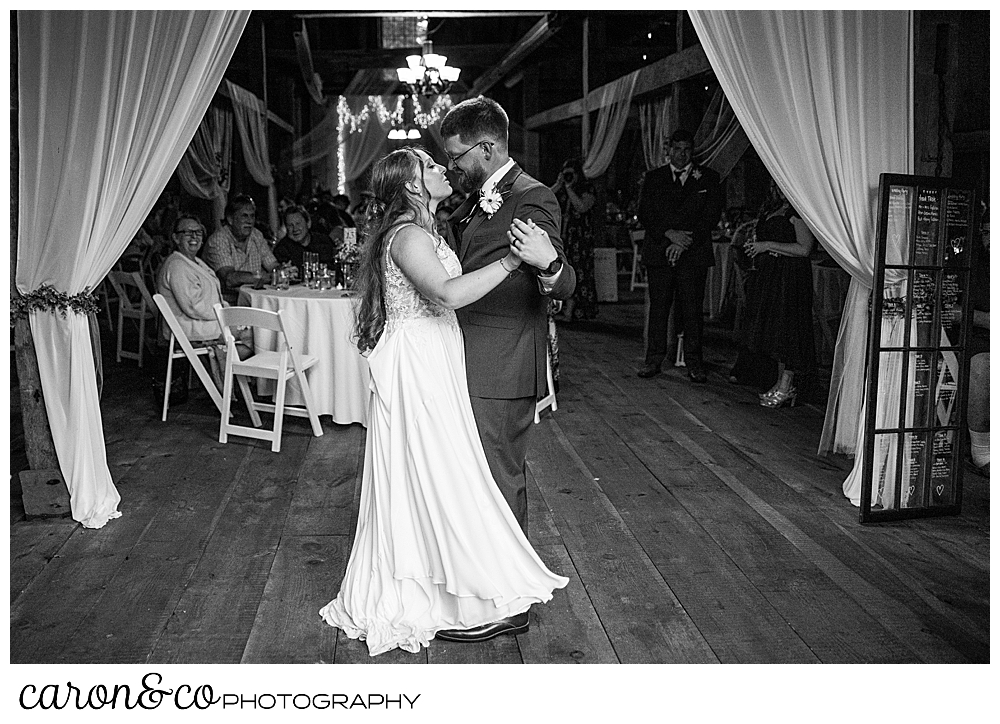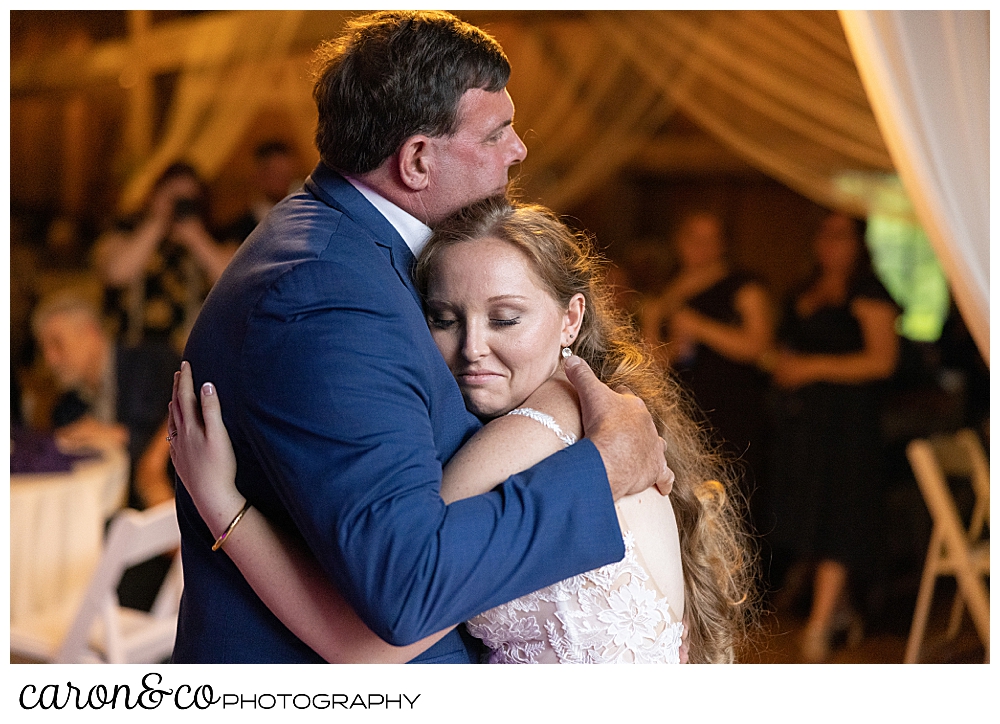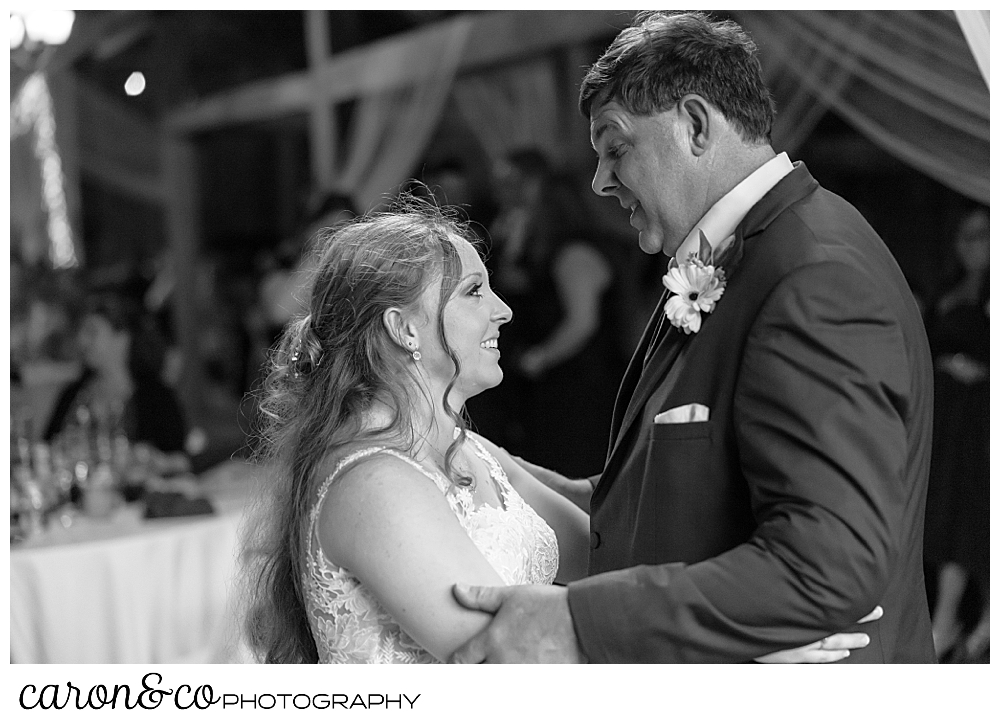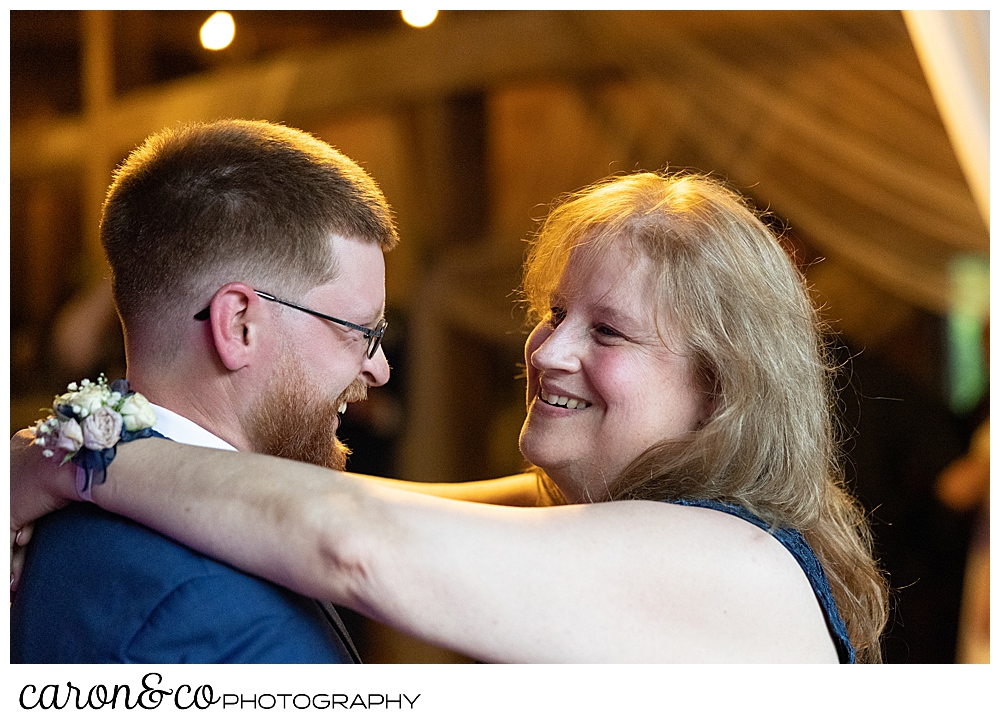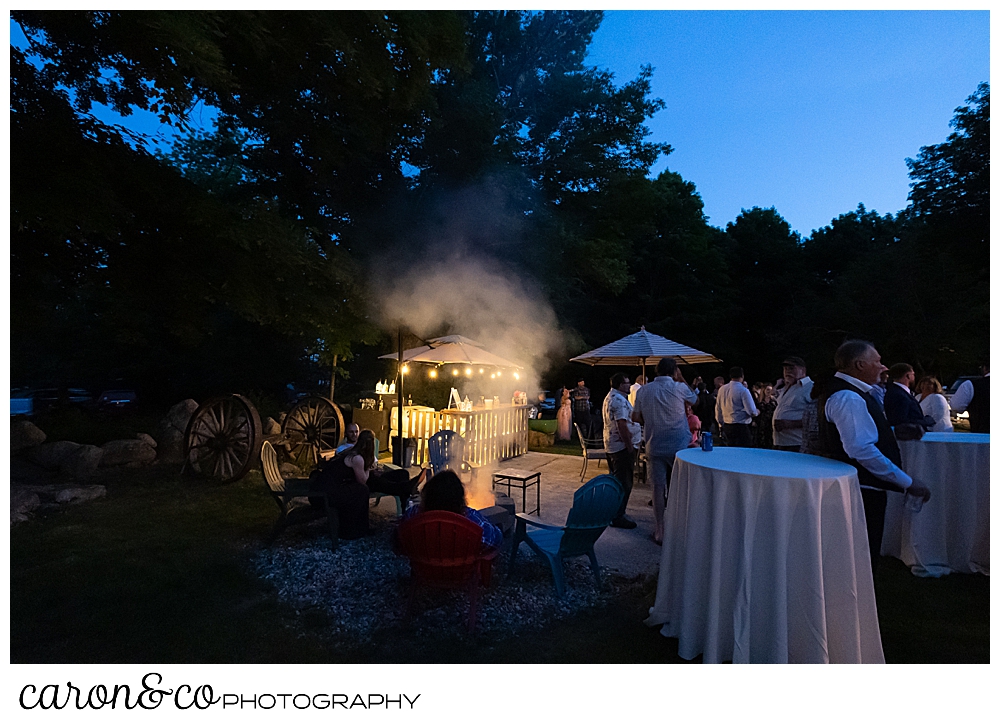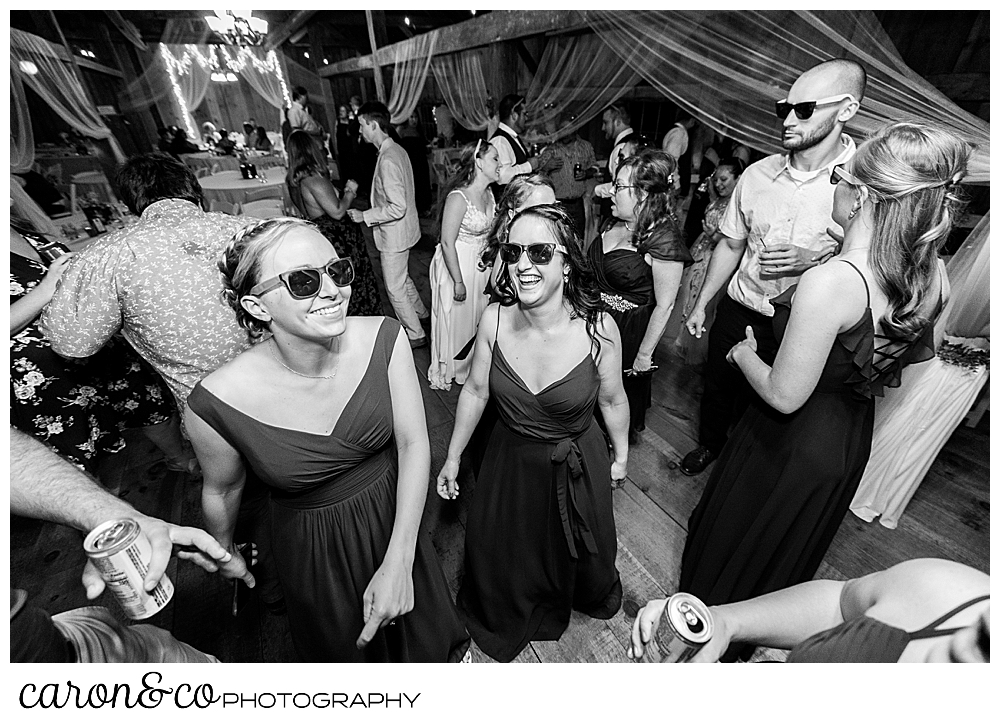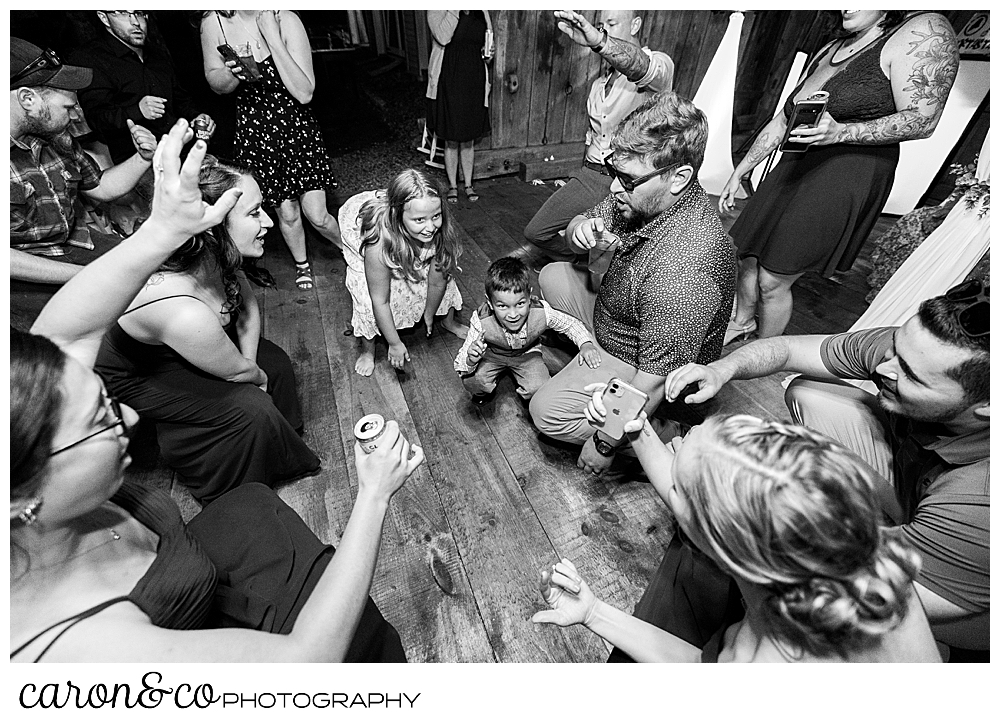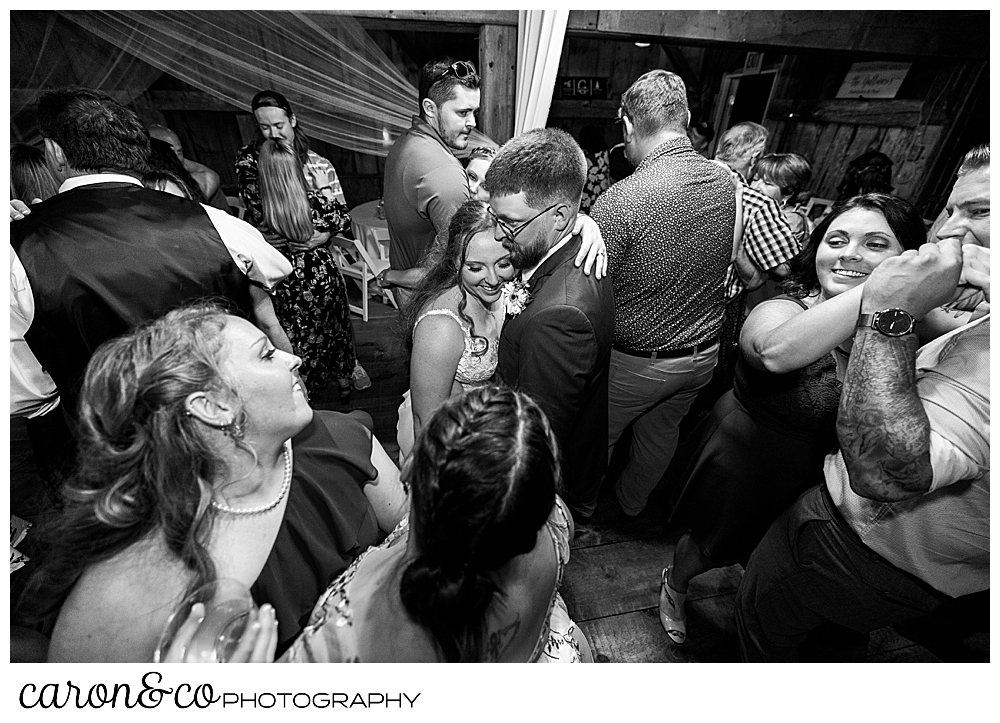 Highland Lake Maine wedding photographers Russell and Liz Caron, are formerly of Russell Caron Wedding Photography. We're a husband and wife Maine wedding photography team, and we'd love to be part of your special day! Whether you're having a backyard ceremony like the Highland Lake Maine wedding pictured here, or are having an intimate gathering, we'd love to capture every moment of your wedding day! Traveling to weddings and events throughout Maine and New England, we're a dynamic duo specializing in natural poses and timeless art for your big day. For more information, please
contact us
right away!