Heartwarming Wedding Images
Ahhh! We just love the beautiful emotion in this photo. Talk about heartwarming wedding images! We get positively misty eyed every time we look at this photo. Weddings bring out some wonderful emotional moments, and we love it when we can capture them for our clients. It's a moment we'll never forget.
December 29, 2015: #2 of our heartwarming wedding images.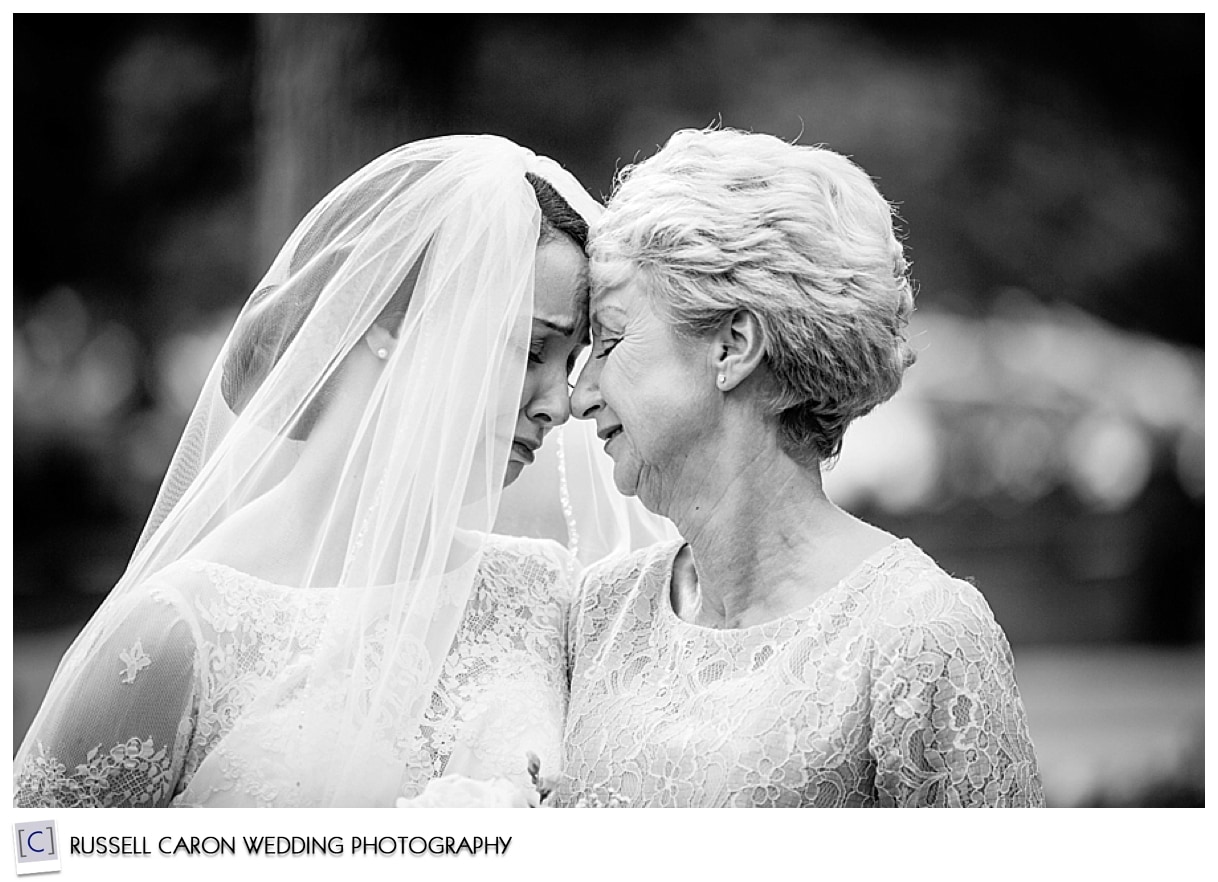 #2
A precious and emotional brief moment in time captured our hearts and captured the #2 place on our list of the Top 50 Wedding and Engagement Images of 2015. We saw Colleen and Chris at #26 on December 13, standing in front of the St. Aloysius of Gonzaga Parish in Nashua, NH. The limo had just arrived at the Crowne Plaza in Nashua and Colleen and her mom stepped out of the limo near the hotel lobby entrance, and shared this precious and totally unscripted moment; a culmination of so much planning, dreaming, and hoping for the perfect day as this absolutely was. We were close by, always staying relatively close to the bride, grabbed the camera on one shoulder equipped with the long lens, and made a few great captures. Though we love the portion of our wedding day when we do our directed artistic art, as seen in many other of our top photos in this 50-image series that started December 1 (and who knows, maybe tomorrow's #1, too?) we're proud, too, to be known for articulately capturing real moments, and no real moment this year was better than this one. Nashua New Hampshire wedding is where you can see the rest of Colleen and Chris' wedding story.
Photograph by: Russell Caron
Tomorrow we'll wrap up our heartwarming wedding images countdown. Who/what will be our #1 Top Photo of 2015?? Tomorrow will tell!
Russell Caron Wedding Photography puts the fun into wedding photography for Maine wedding couples. Feel the love as this dynamic pair effortlessly capture each of your cherished moments, producing natural poses and unparalleled art for your special day. For more information, please contact us right away!