Engagement Session Cape Elizabeth Maine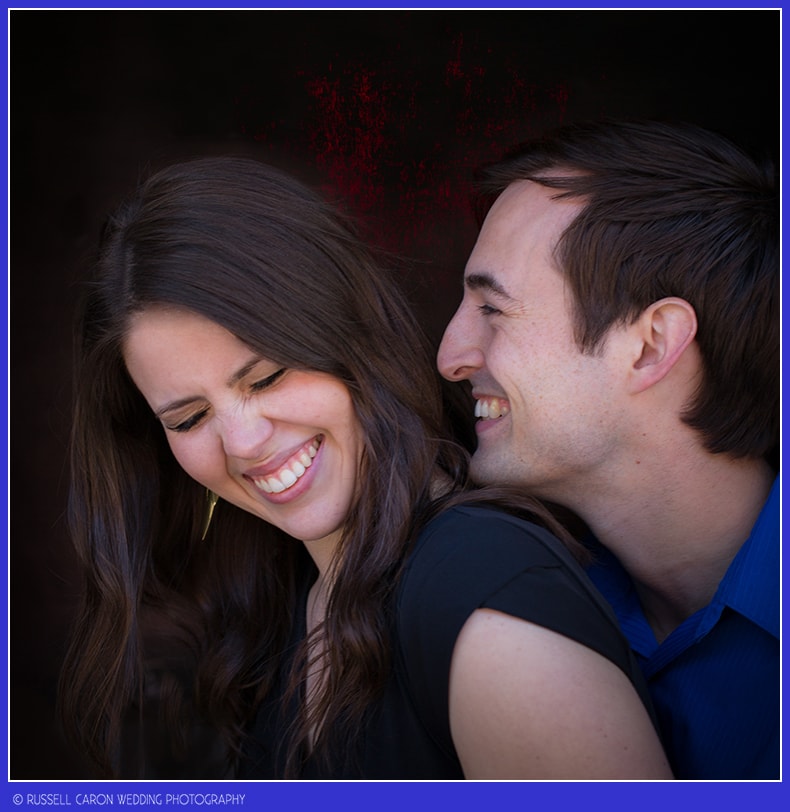 Cyrus and Erica flew from the Washington, D.C. area for some pre-wedding planning and to visit family in Maine..and for their engagement session.  We had a great time meeting, photographing them at the ocean in Cape Elizabeth, and in the Old Port.
We together decided to start our photography session at Two Lights State Park in Cape Elizabeth, a favorite venue with its variety of landscapes.  We also knew that we could find good light despite the bright sun.  There wasn't as much we could do with the fact that the wind was really blowing.  We had to do a bit of jockeying so that Erica's hair wasn't constantly in her face.  We found a soft patch of light under some trees, an open area near the rocks leading to the water, a path, and a hill with access to the bright blue sky.  All the while we were circling around photographing as fast as we could, and having a great time!
We enjoyed this couple so much, we headed to Portland's Old Port to see what fun we could have there.  Erica and Cyrus strolled down Fore Street, while we followed behind.  We had them stop under a sign, sit and cuddle in a doorway, stand against a graffiti-filled wall, eat an ice cream cone at a picnic table, stand near the harbor, kiss on the steps of a fish monger, and finally, stand under a vintage Coke sign.  At this point we were all starving, so we went to The Porthole restaurant for a bite to eat.  And, not being able to resist, took a few more photos of the couple reading the menu, and of a delicious burger delivered to our table.
Throughout the day, Erica and Cyrus were real champs, for all the world seeming like pros in front of the camera.  We love watching our couples so quickly acclimate to being in front of our lenses.  How much fun are we going to have at their wedding at the Amphitheater in Camden?  We can hardly wait to find out.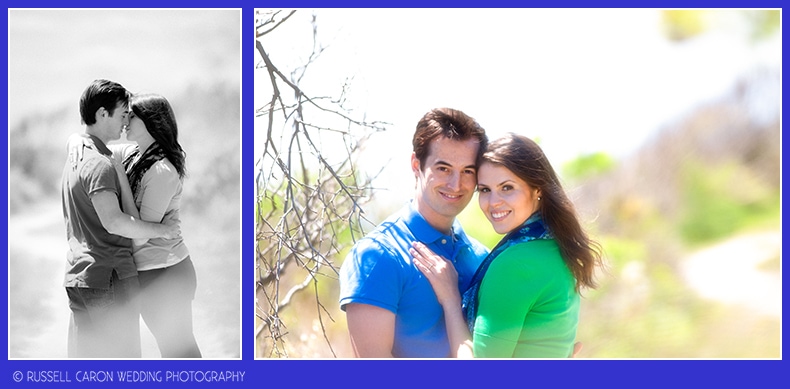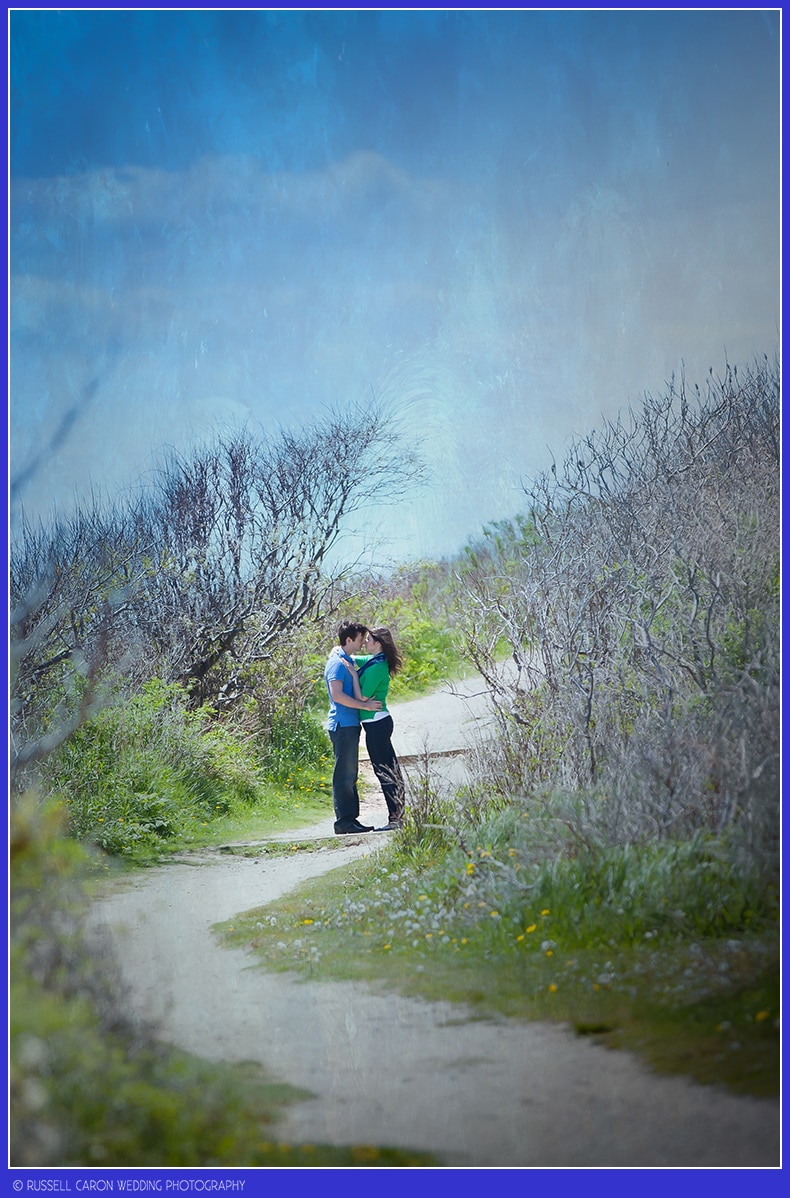 I love that my partner Liz grabbed this shot, and placed them in such a right hand sector of the image, a look we both love.  We worked up the image in post-production, and we love the result, and can just see this art on their wall as a canvas wrap.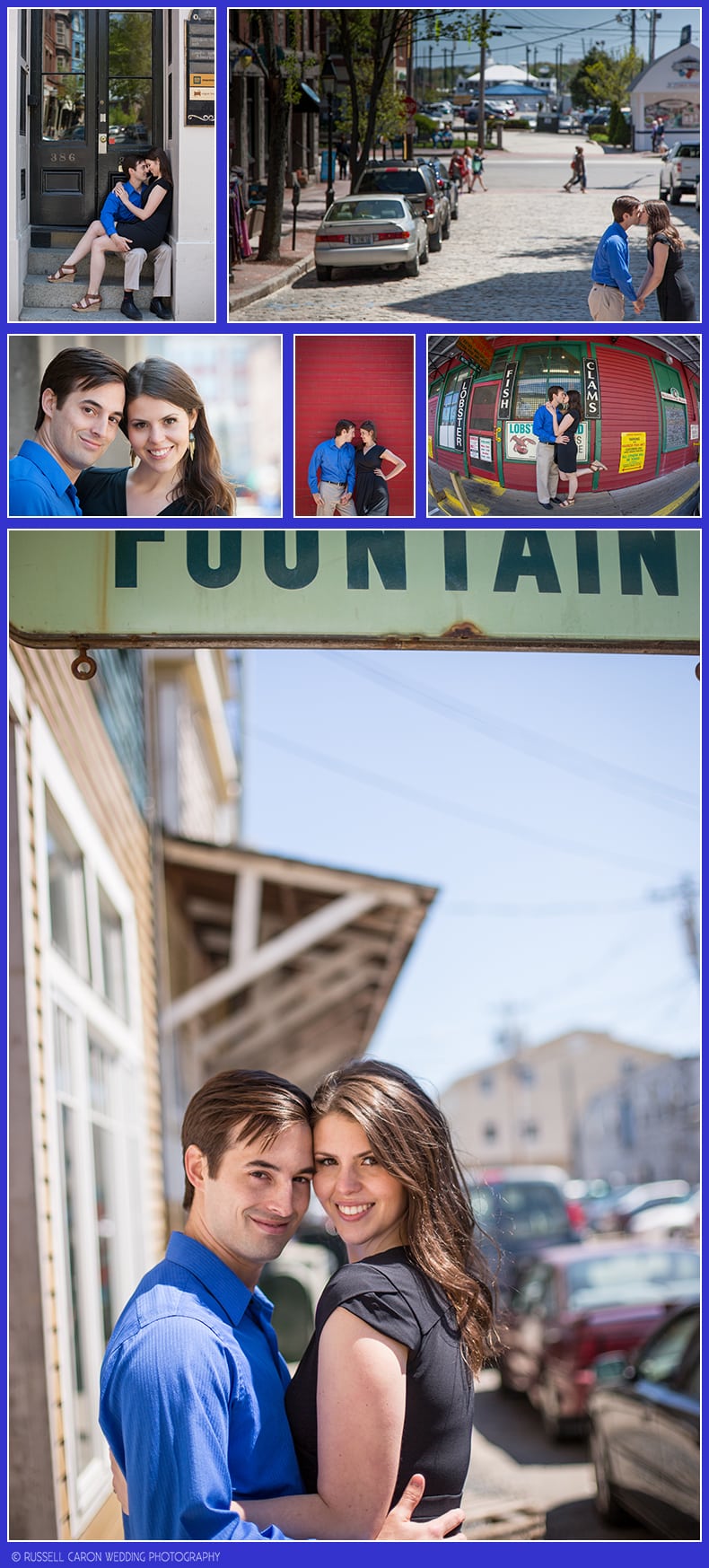 Erica and Cyrus will be getting married at the end of August at the Whitehall Inn, Camden, and we can't wait!
If you enjoyed this post on Erica and Cyrus' engagement session Cape Elizabeth Maine, please let us know in the comments. Thank you!!
Getting married? Let Russell Caron Wedding Photography join your wedding and help in creating the perfect memories of your big day.  For more information, please contact us right away!