Elegant Point Lookout Wedding | Maine Wedding Photographers
Tiffani and Peter, your elegant Point Lookout wedding is one for the books. We could not have scripted a better day for you! First of all, the late summer day was cool and sunny. Your bridal party was super fun. Seasons Downeast flowers were incredible. And, Tiffani, your wedding dress was to-die-for!
As if those details weren't enough, the first look was just beautiful! Two wonderful people, so in love, seeing each other for the first time. The love and joy were incredible to photograph.
The outdoor ceremony was very sweet, with Captain Barnes working his magic. And Tiffani finally got that wedding band on Pete's finger 🙂
And lastly, we can't talk about your wedding without mentioning the fantastic party!! DJ Greg Young, of Northeast Event Design, kept the party in high gear all. night. long! The dancing was really fun and creative. Some of the dance moves we'd never seen before! Non-stop fun!
Tiffani and Peter, we had a great day with you, and it was an honor to photograph your elegant Point Lookout wedding! Here are just a few of our favorites from your love-filled wedding day. Congratulations to you both!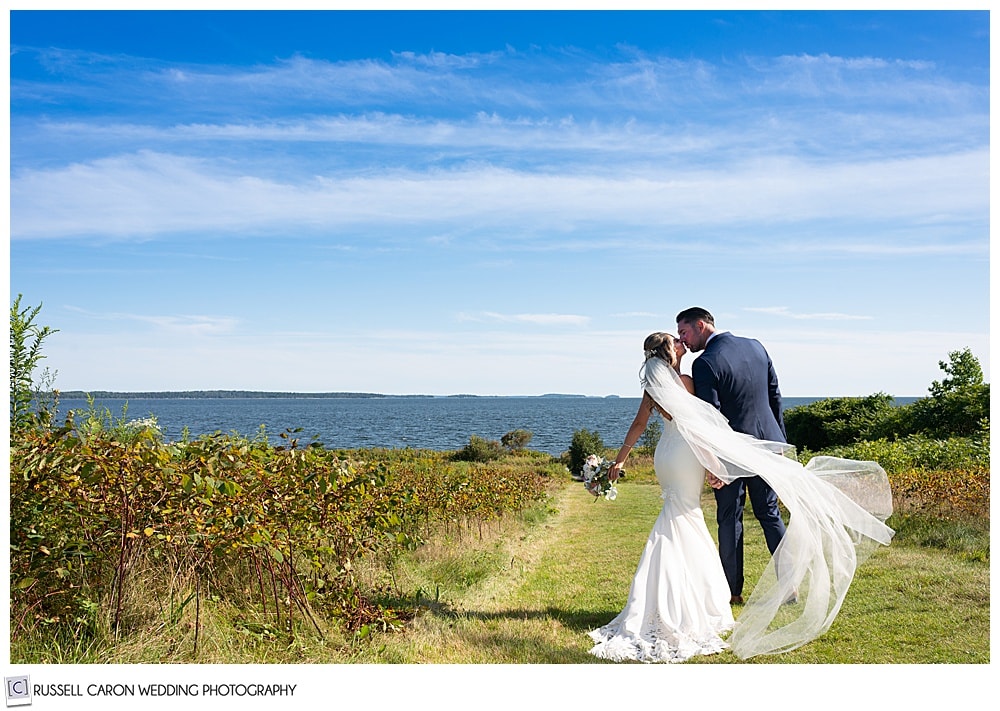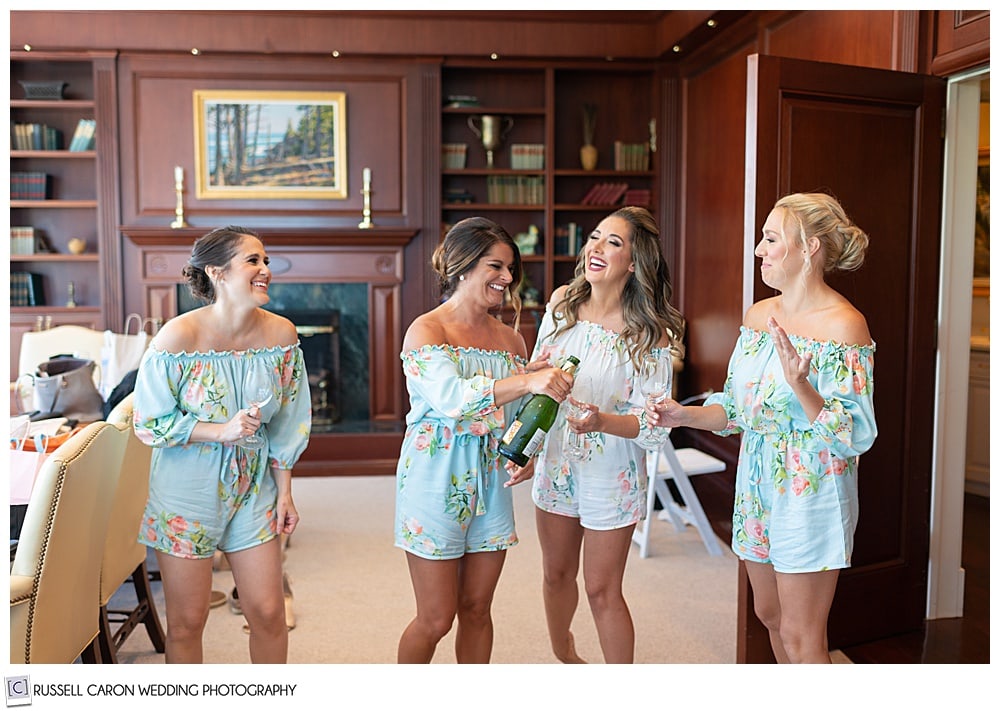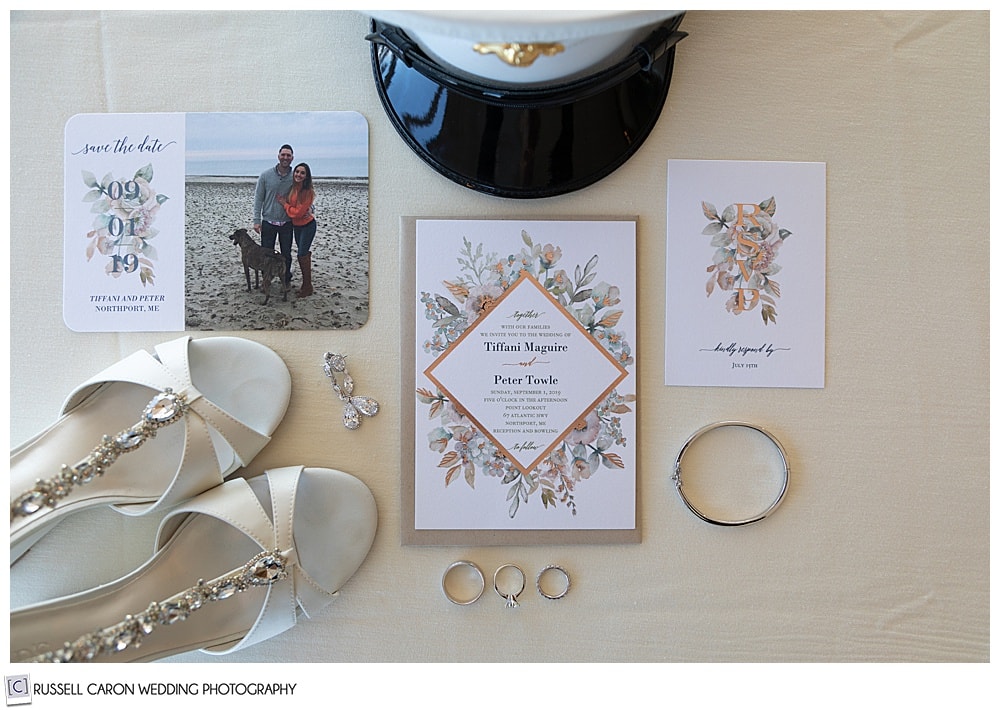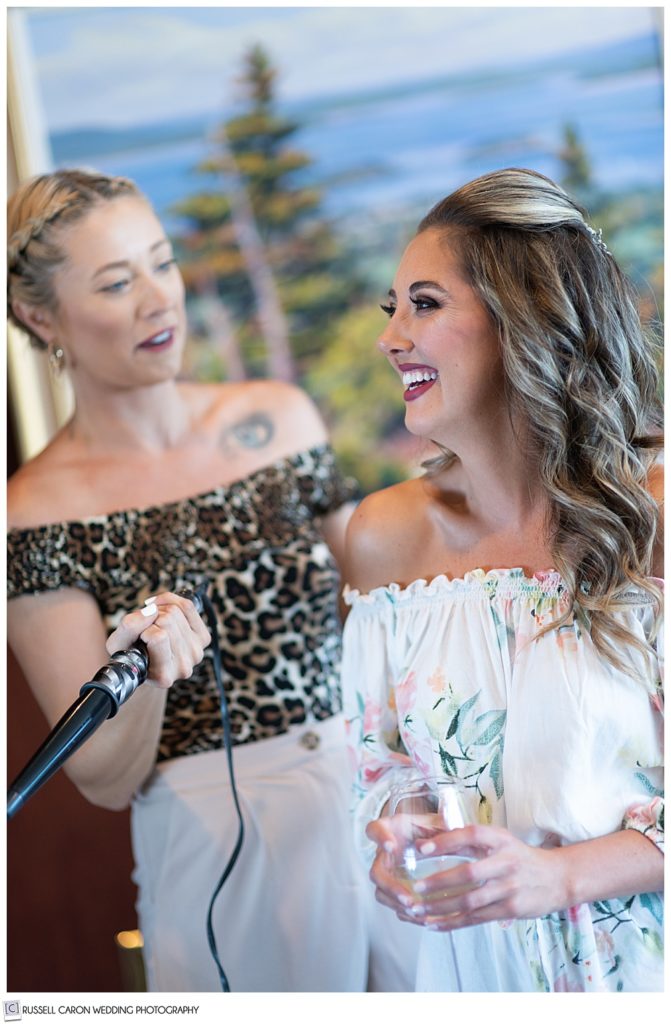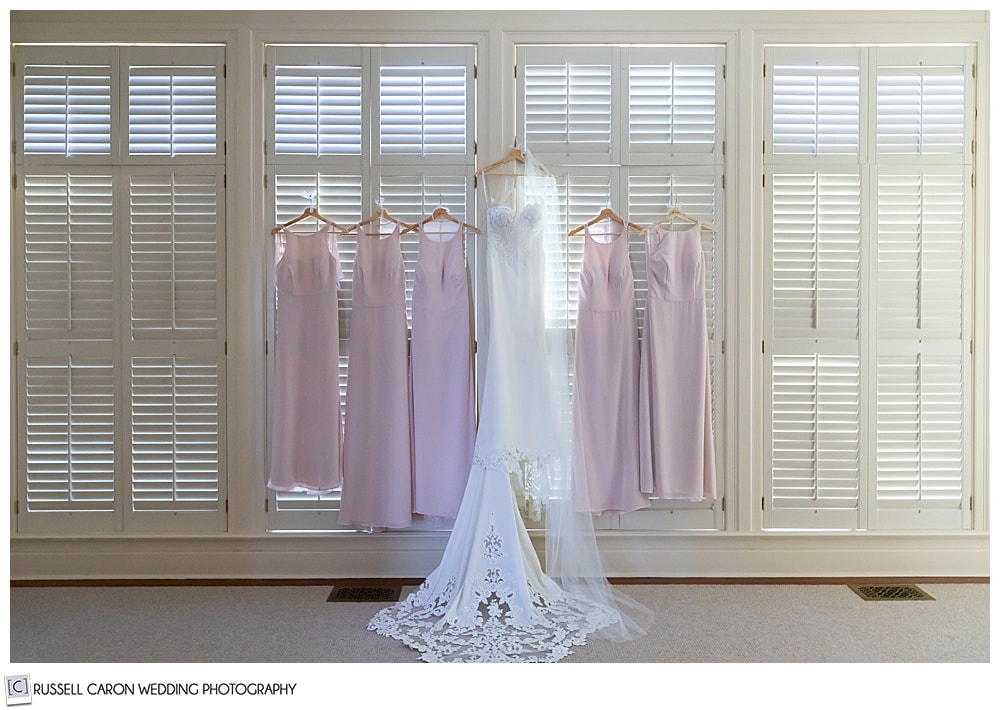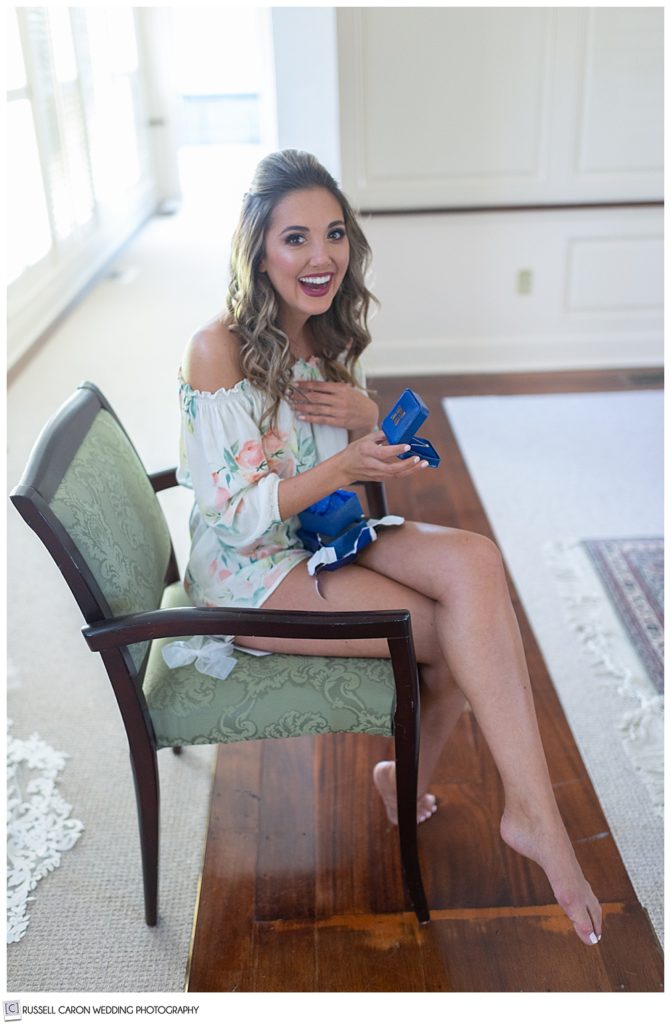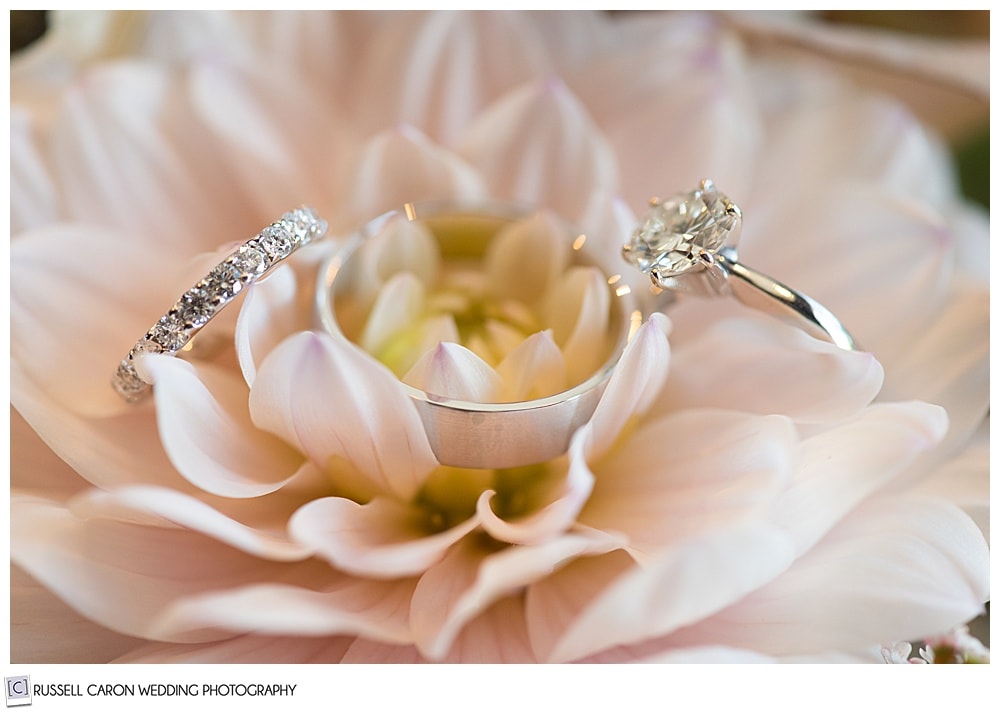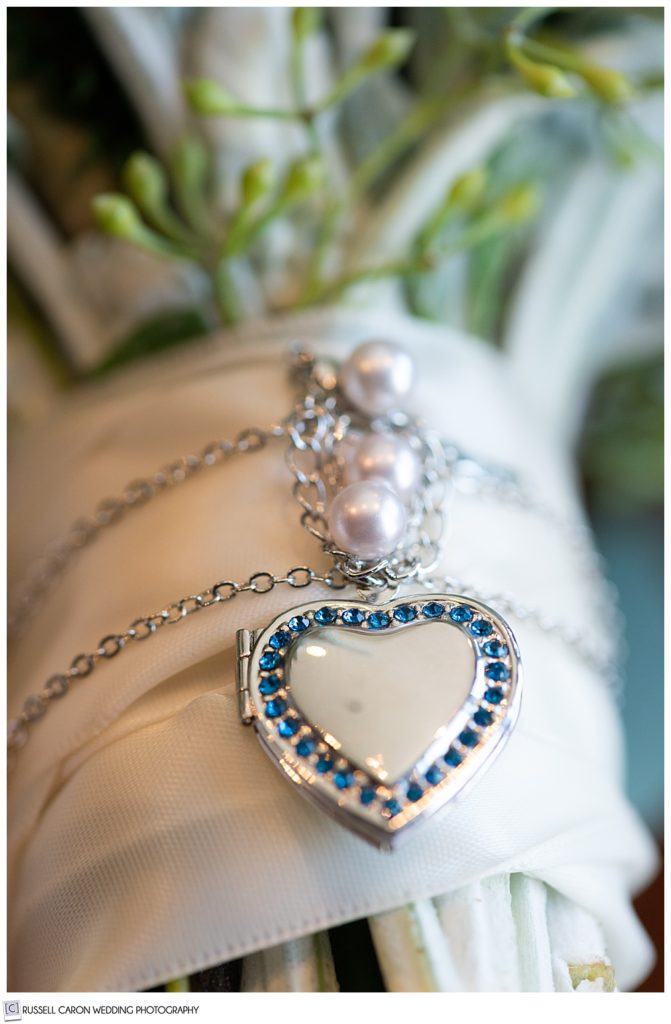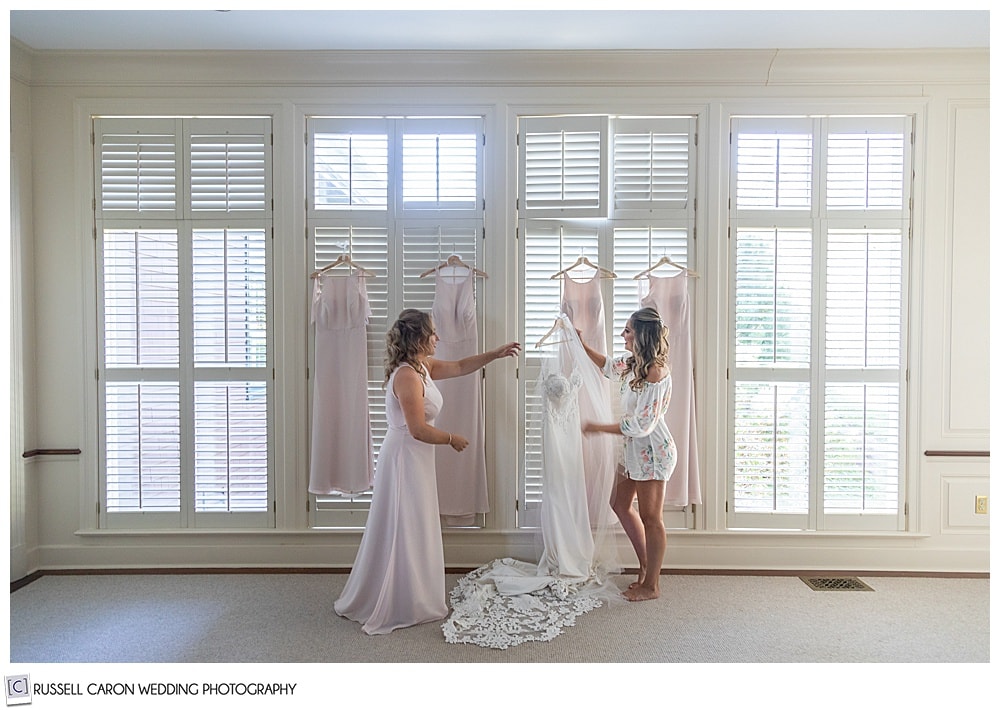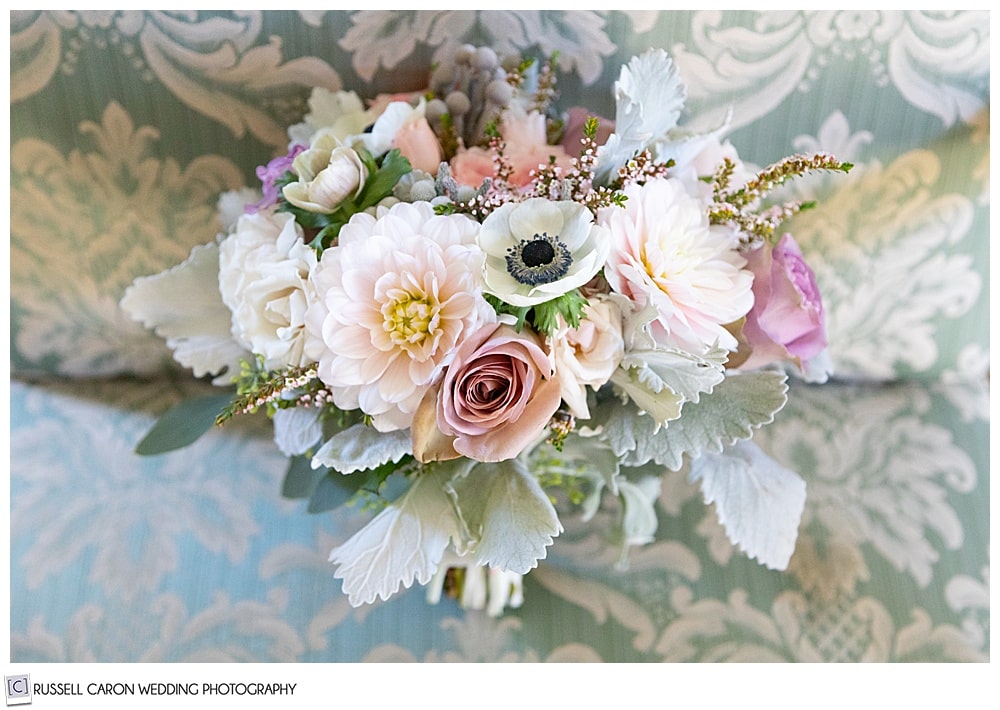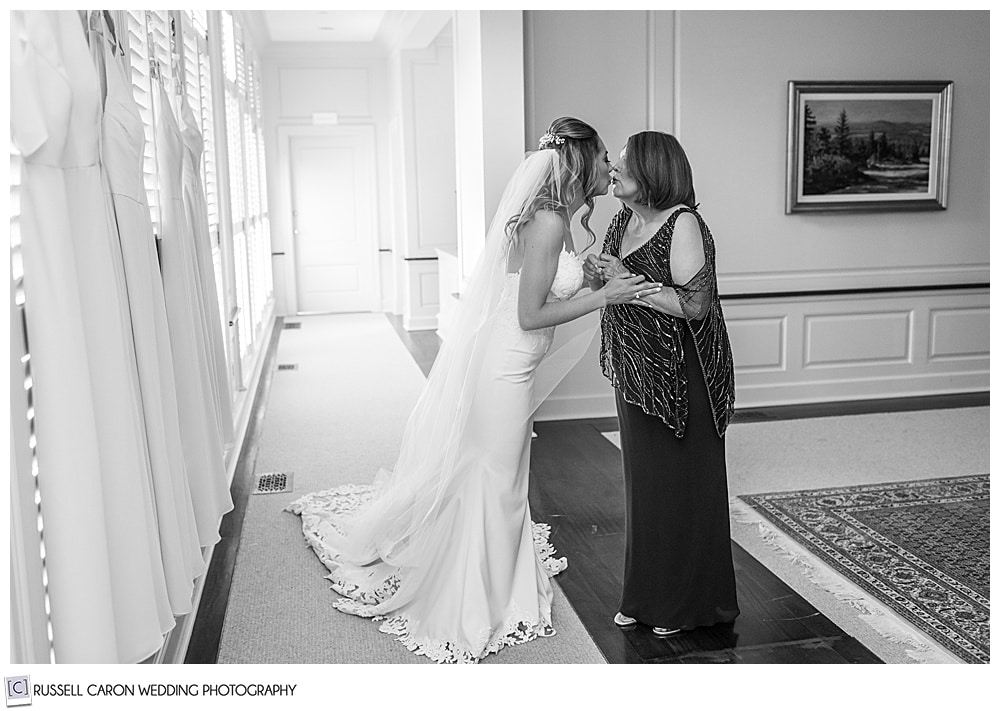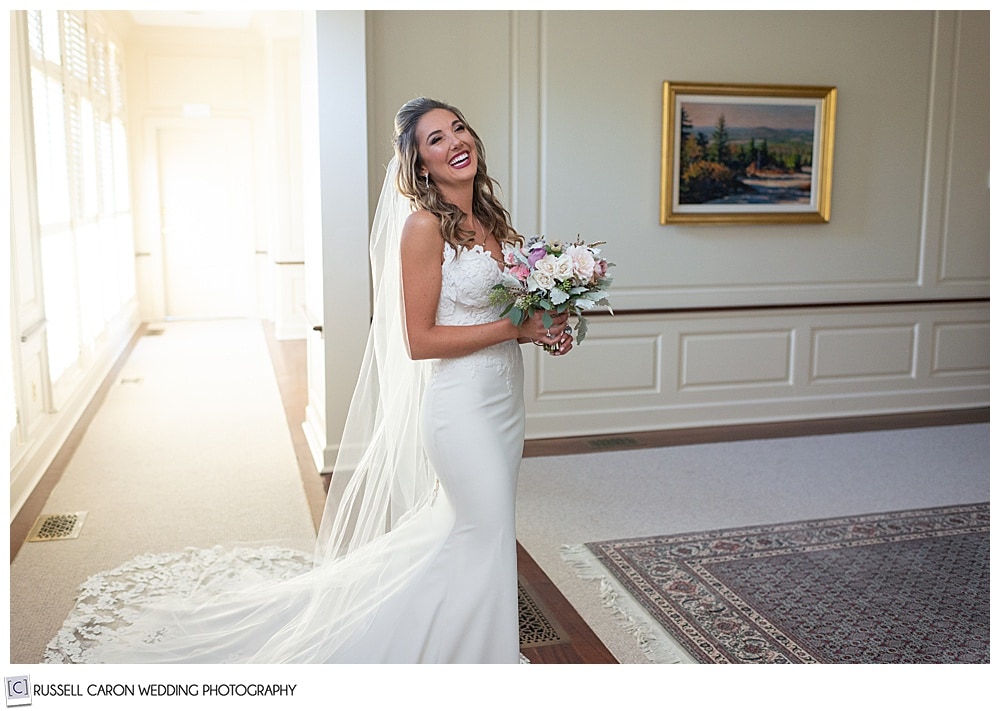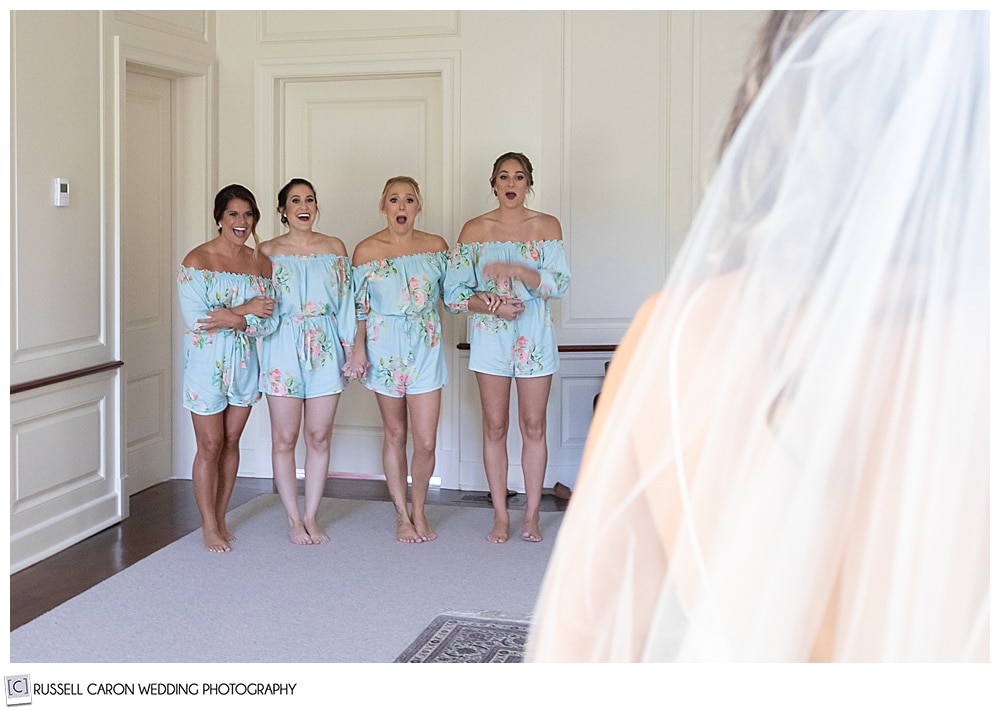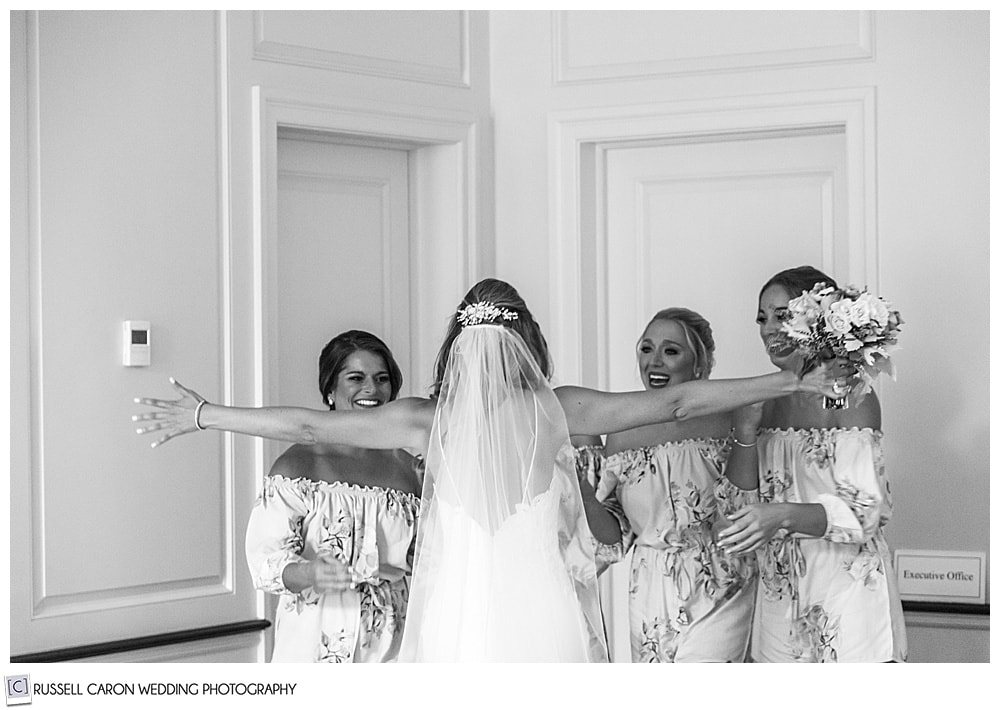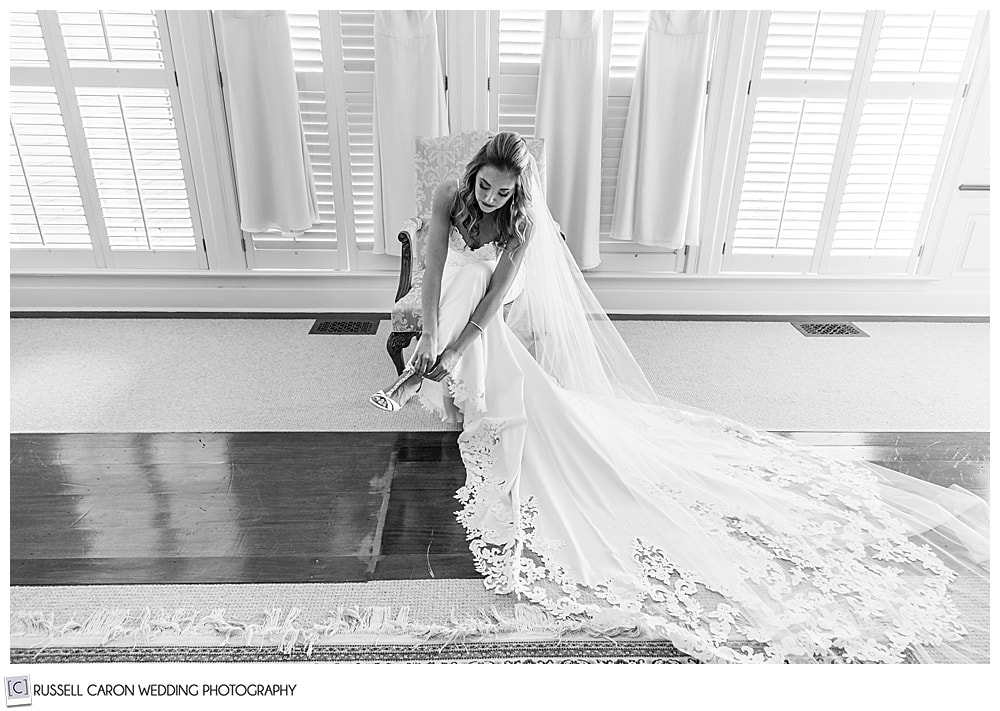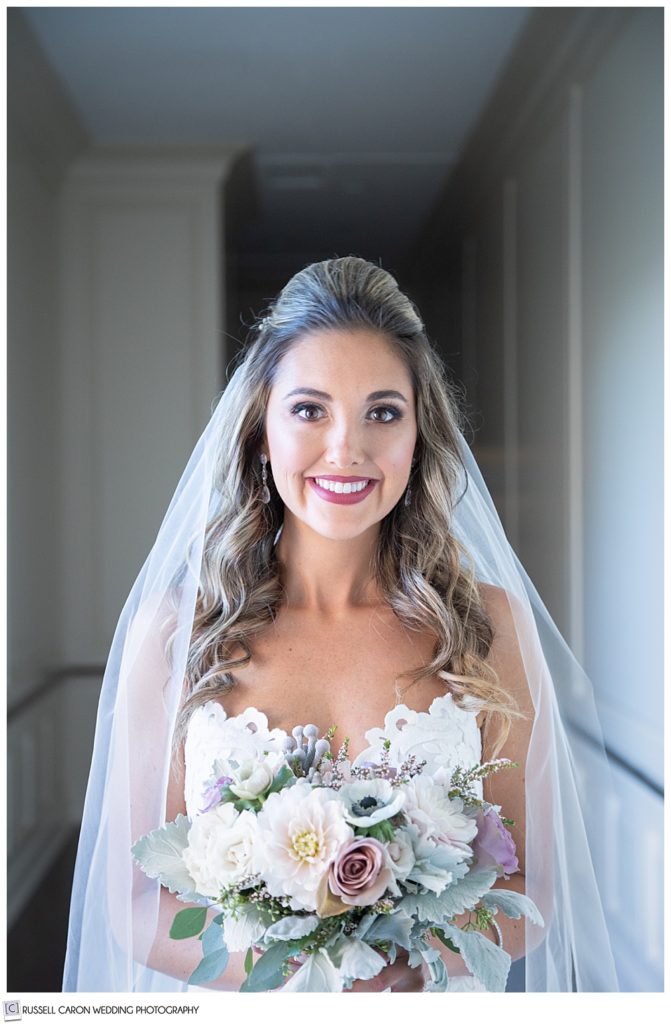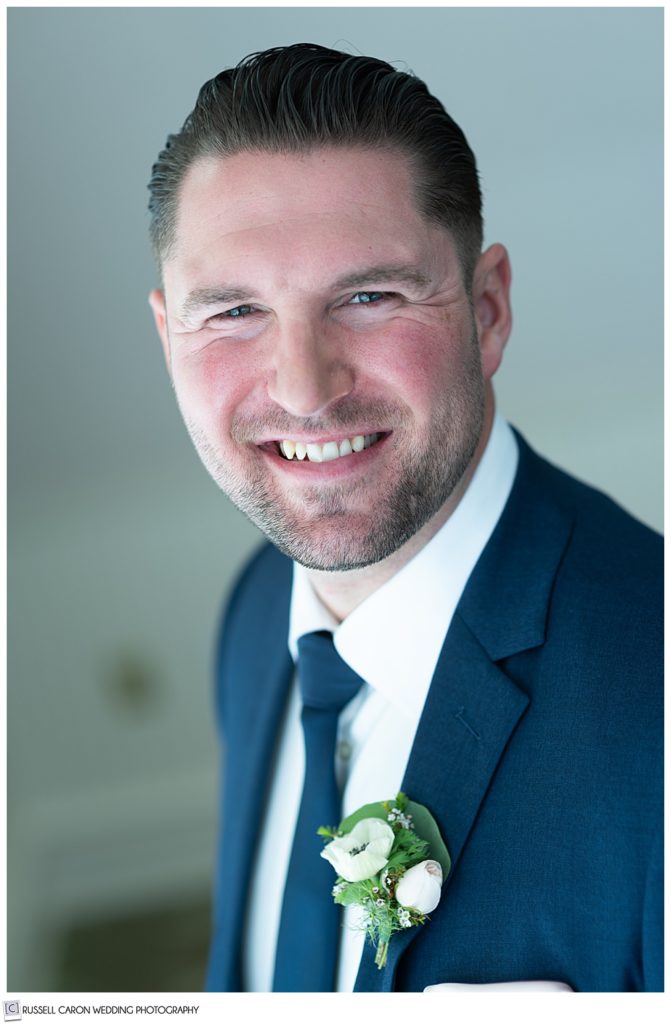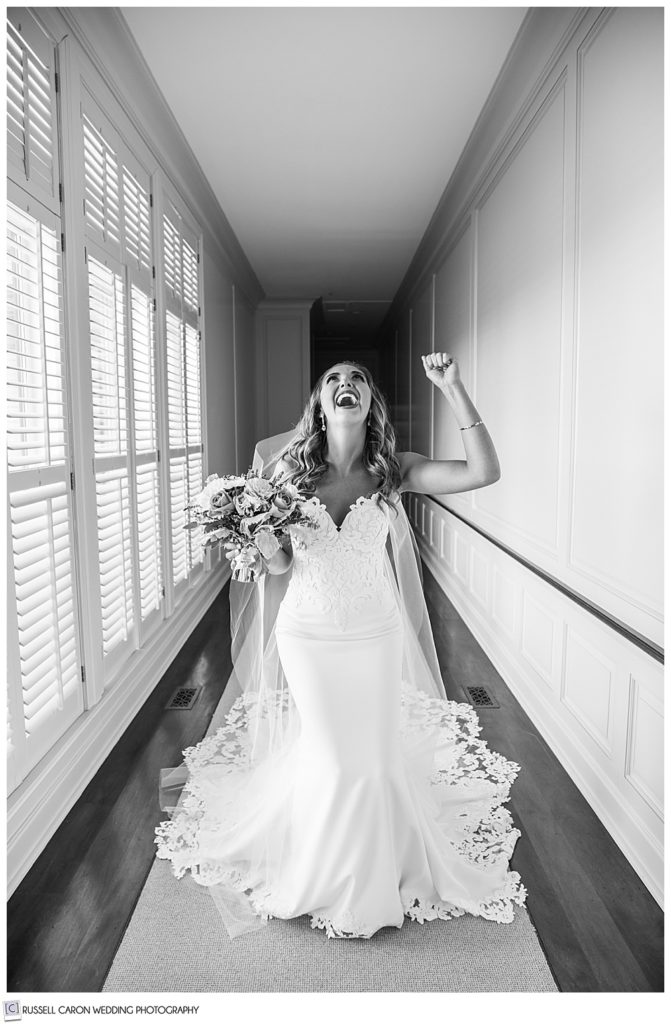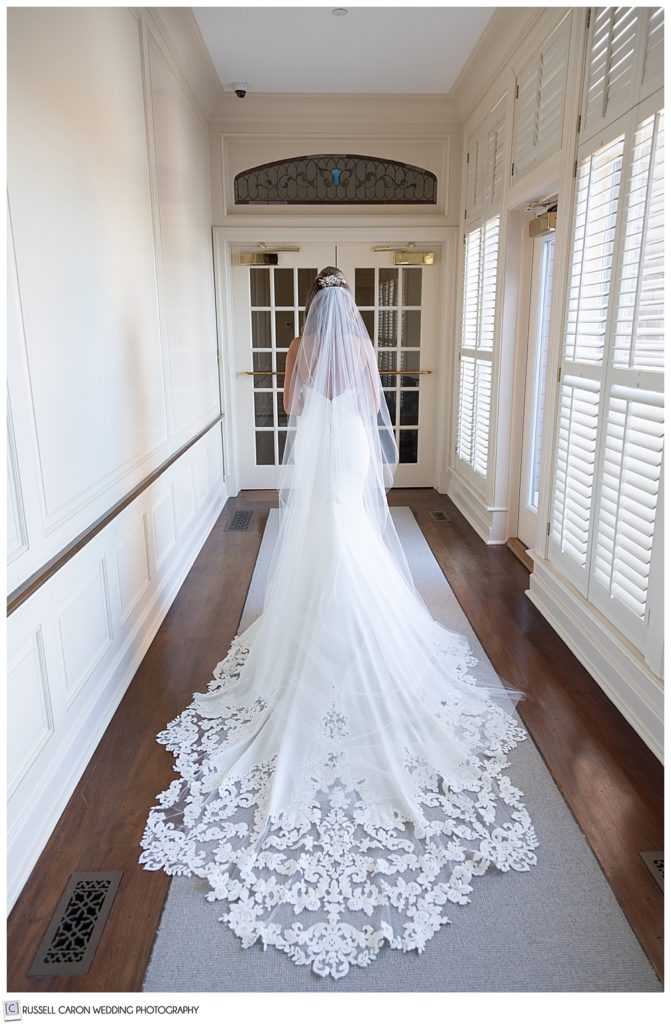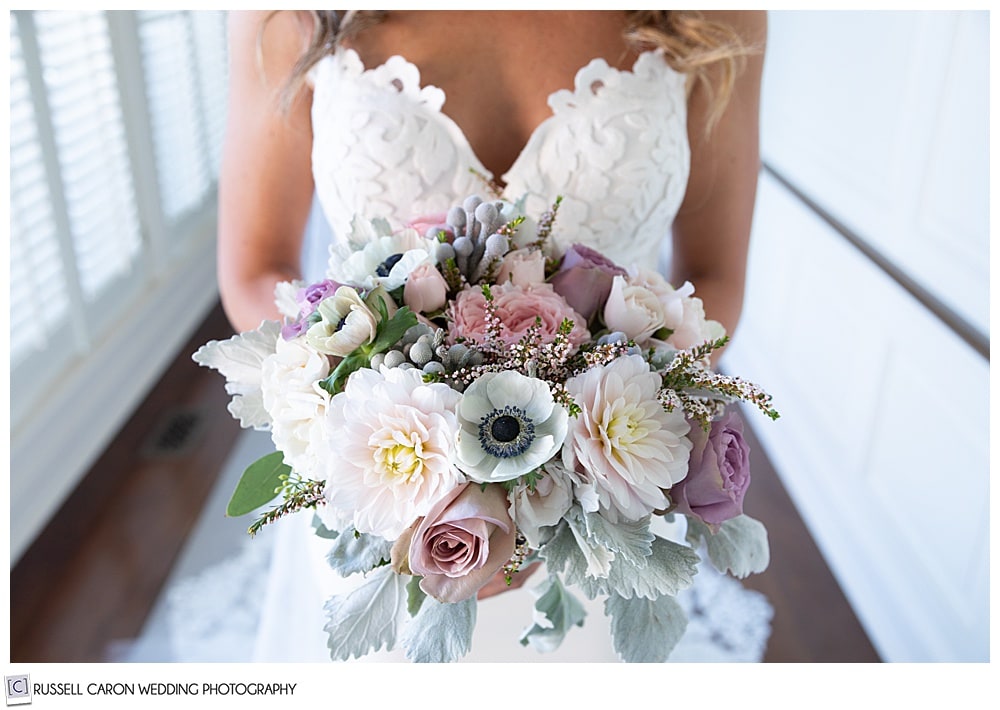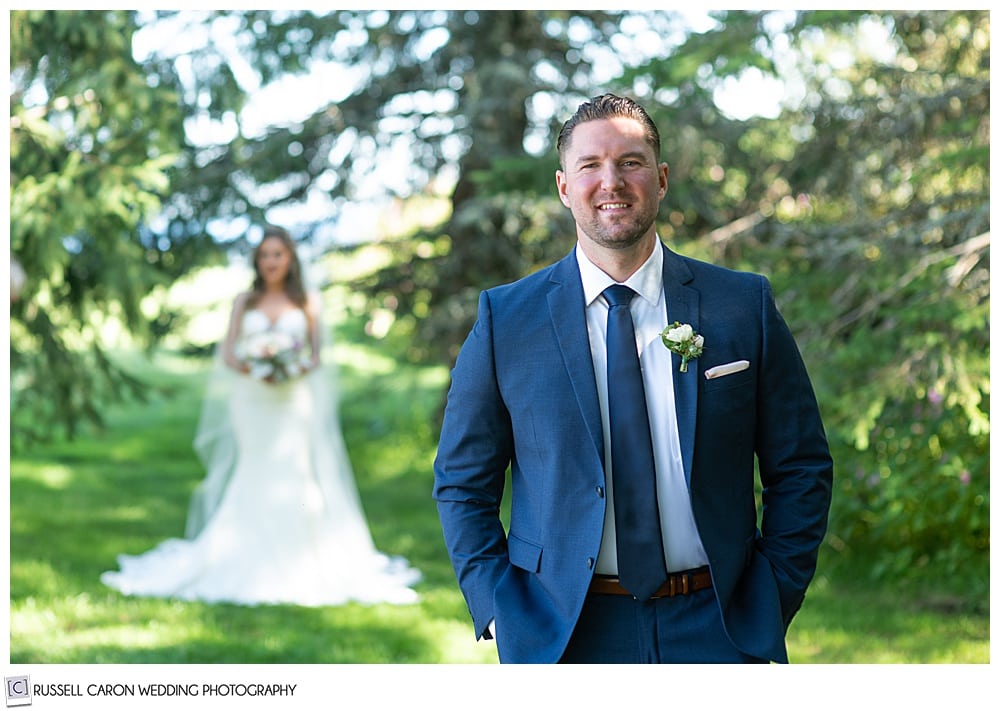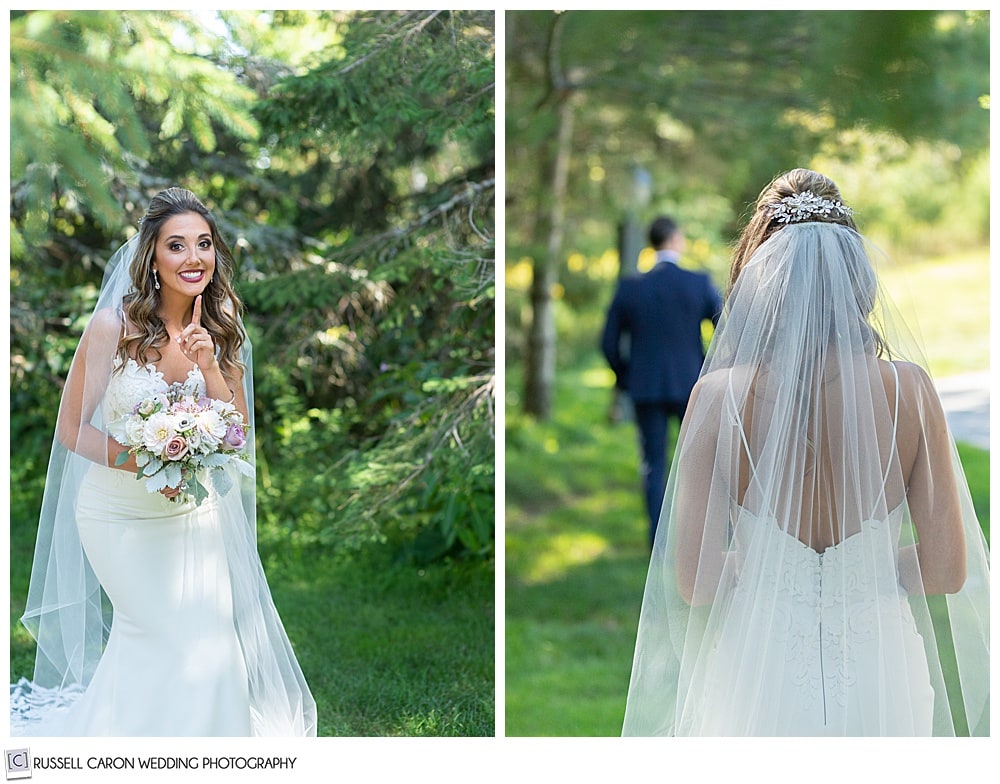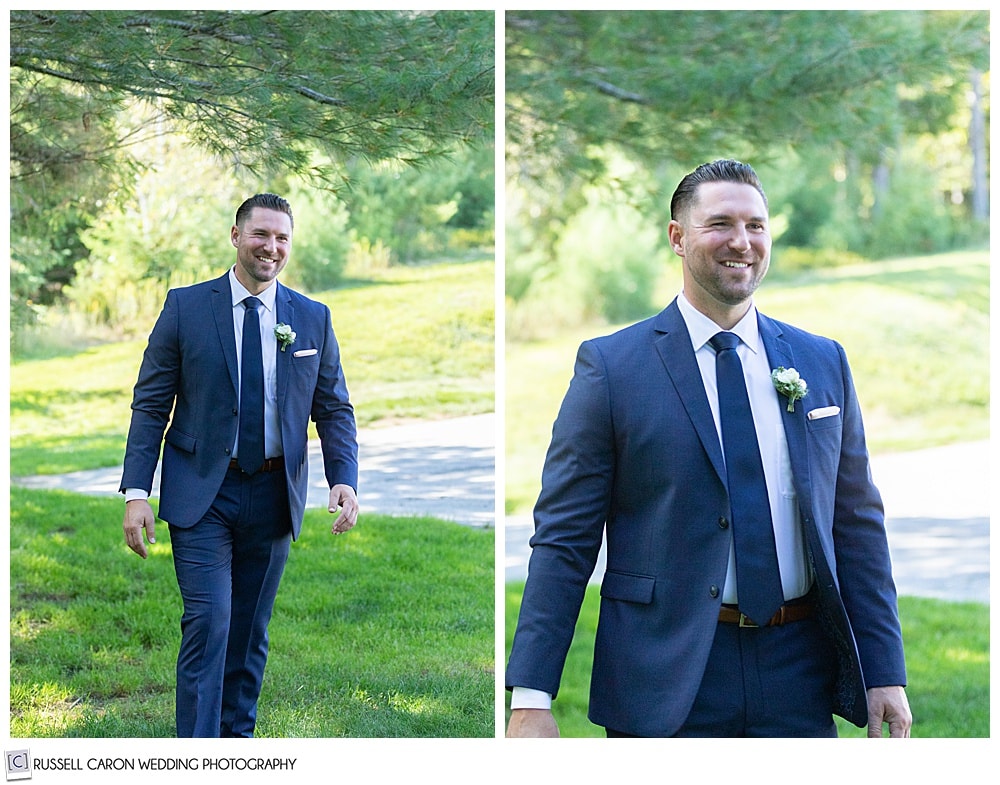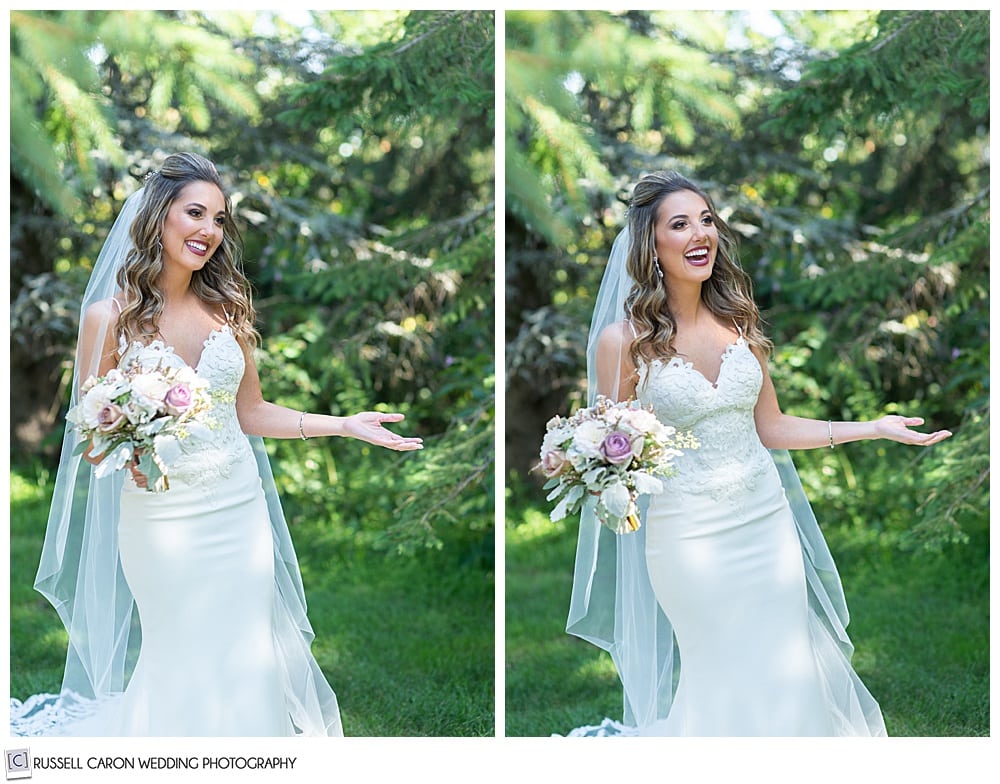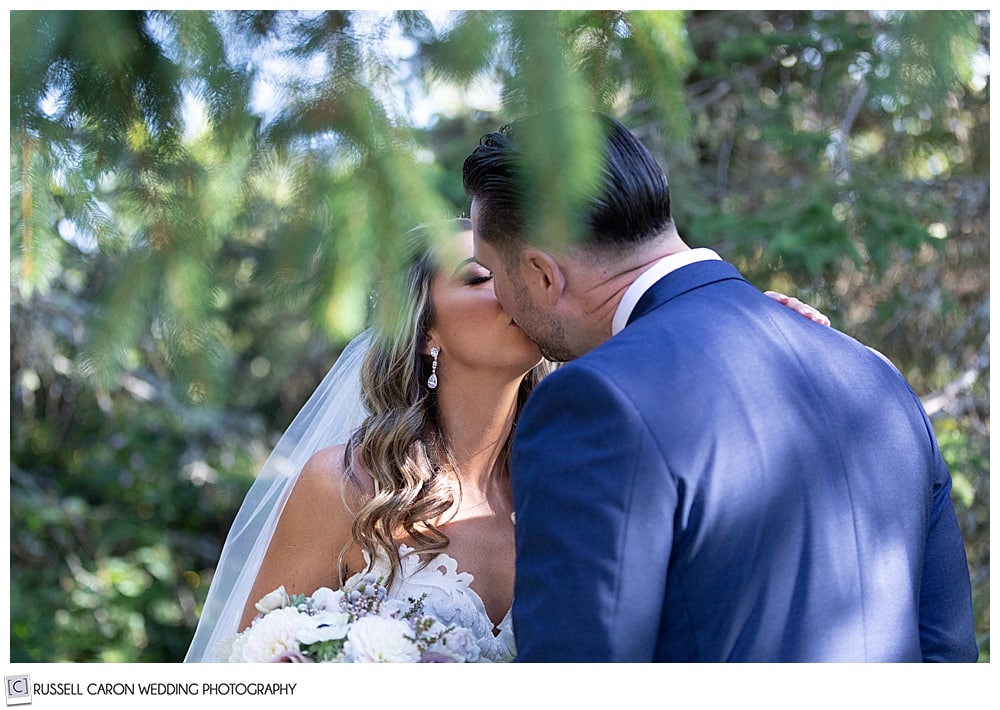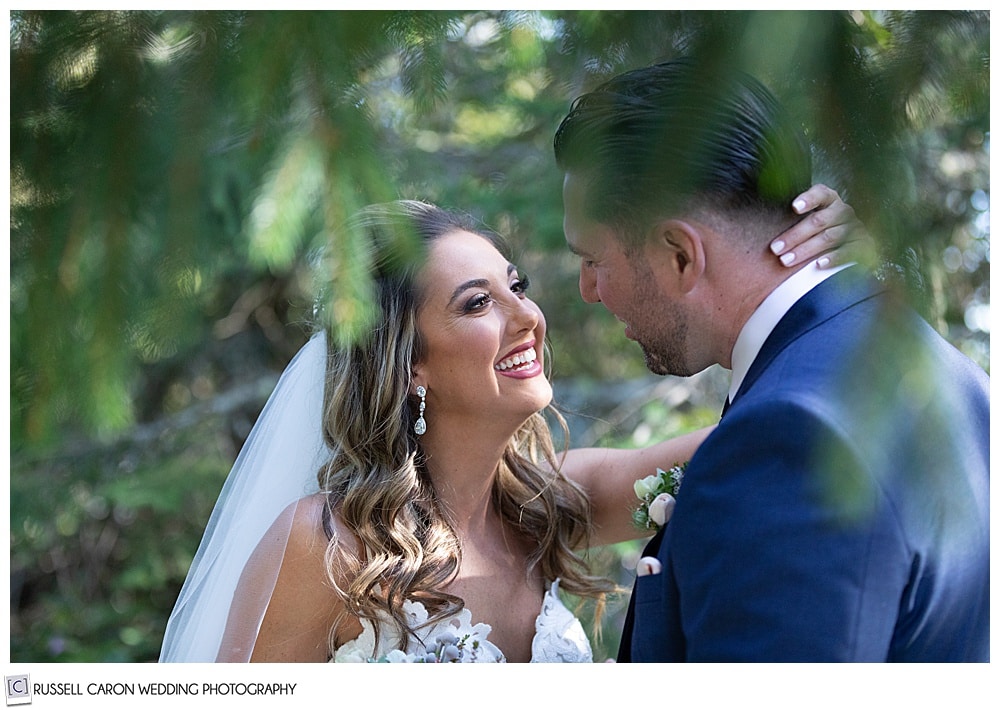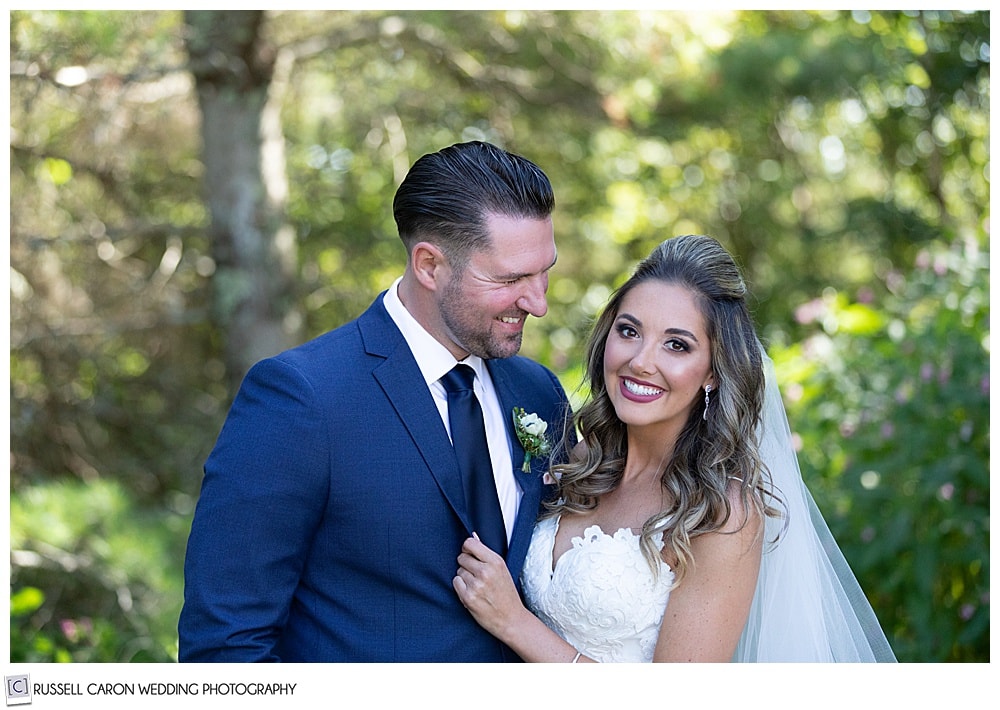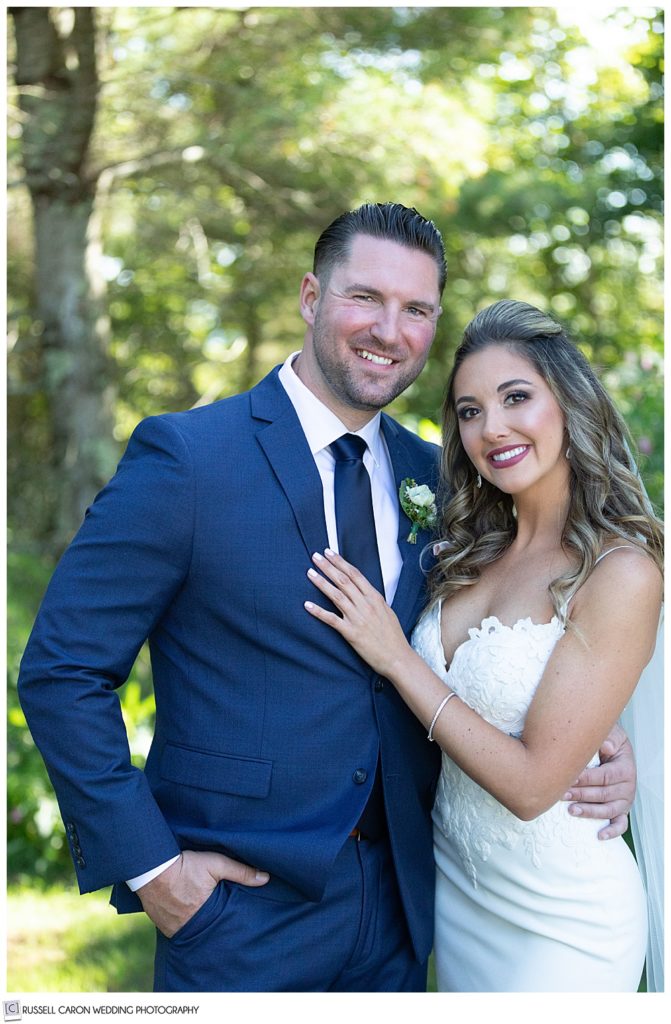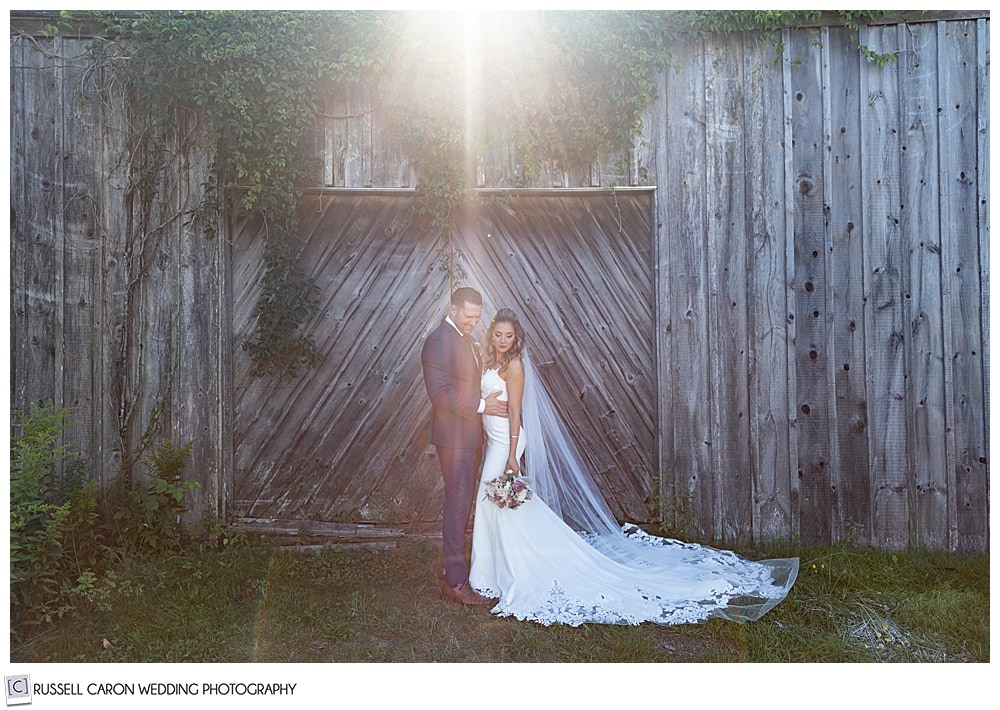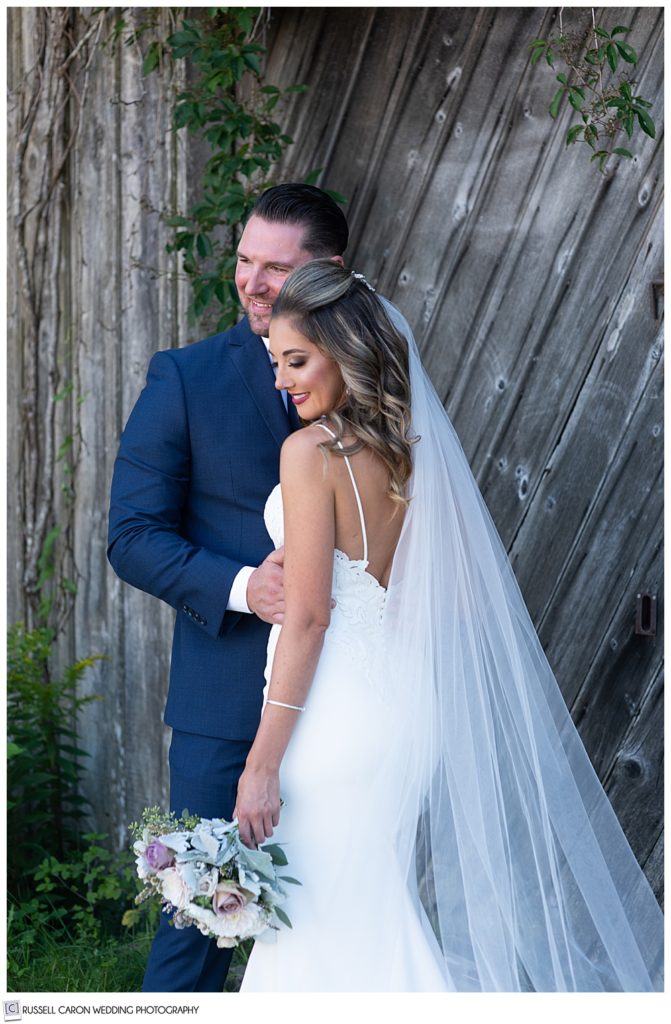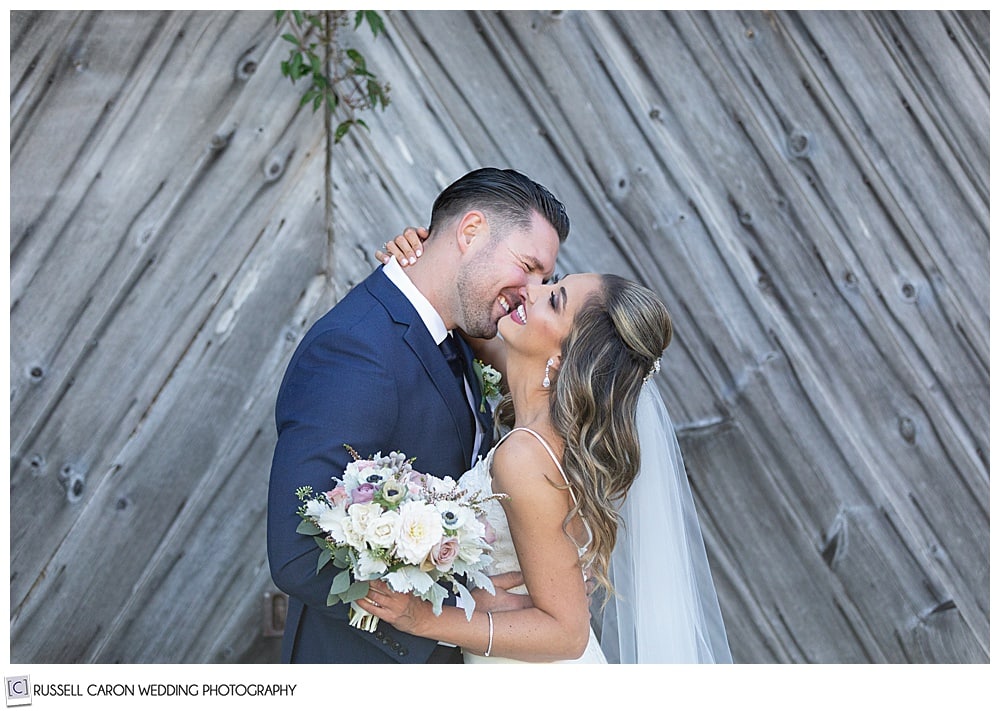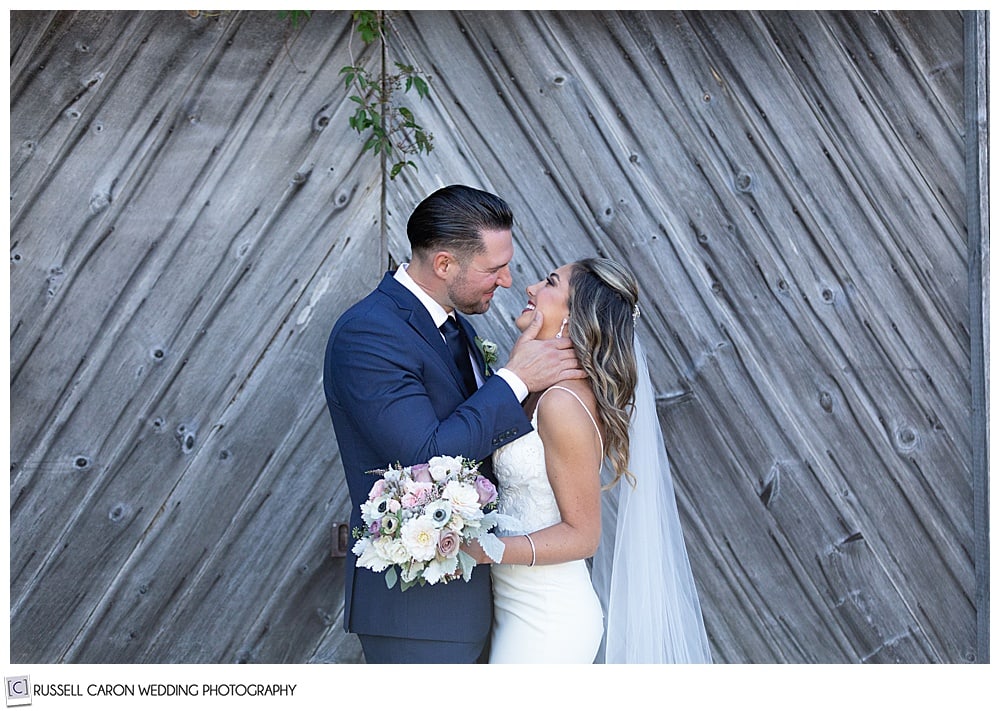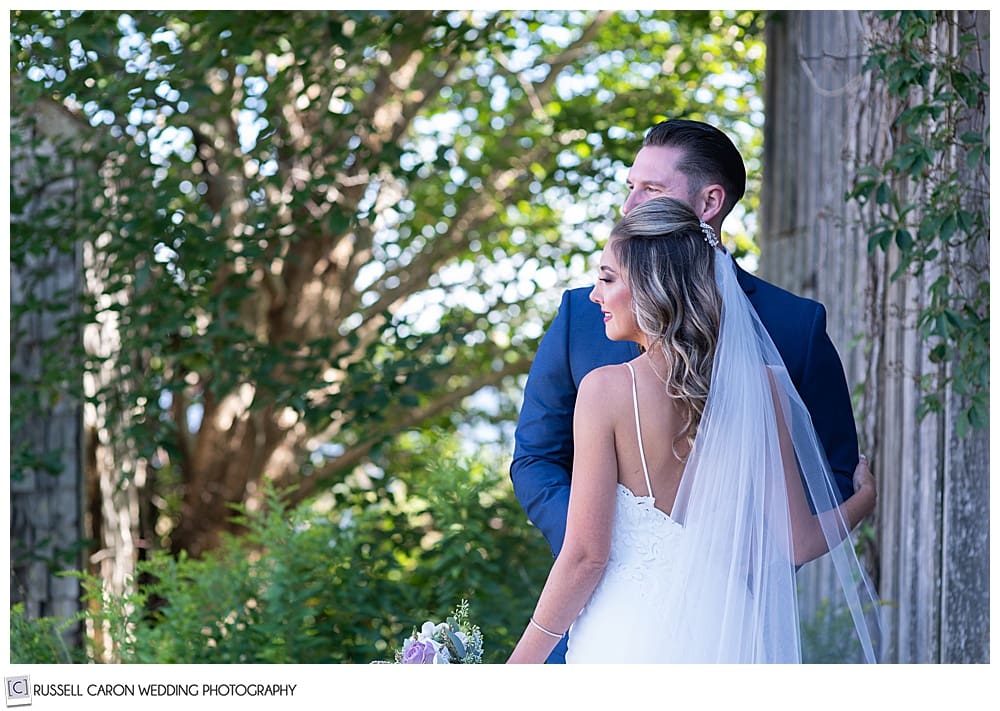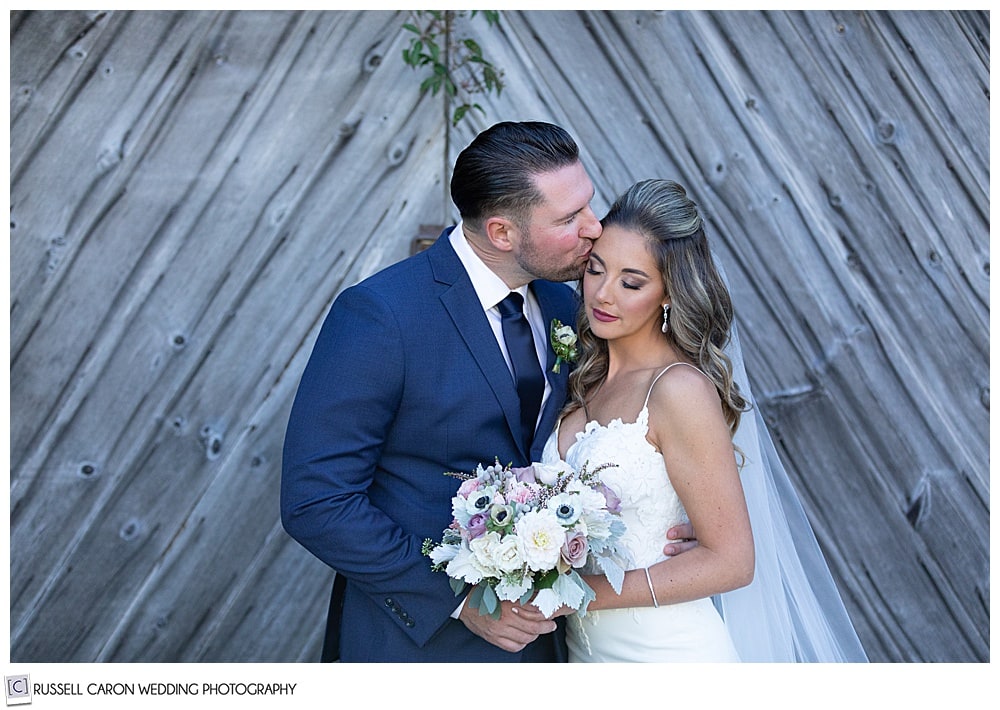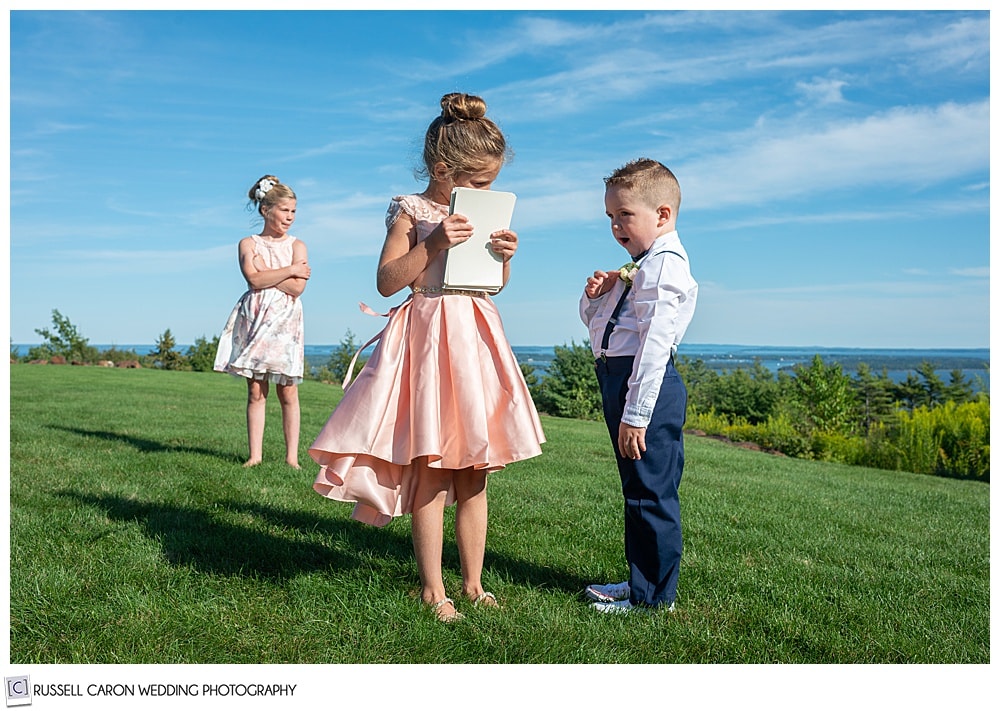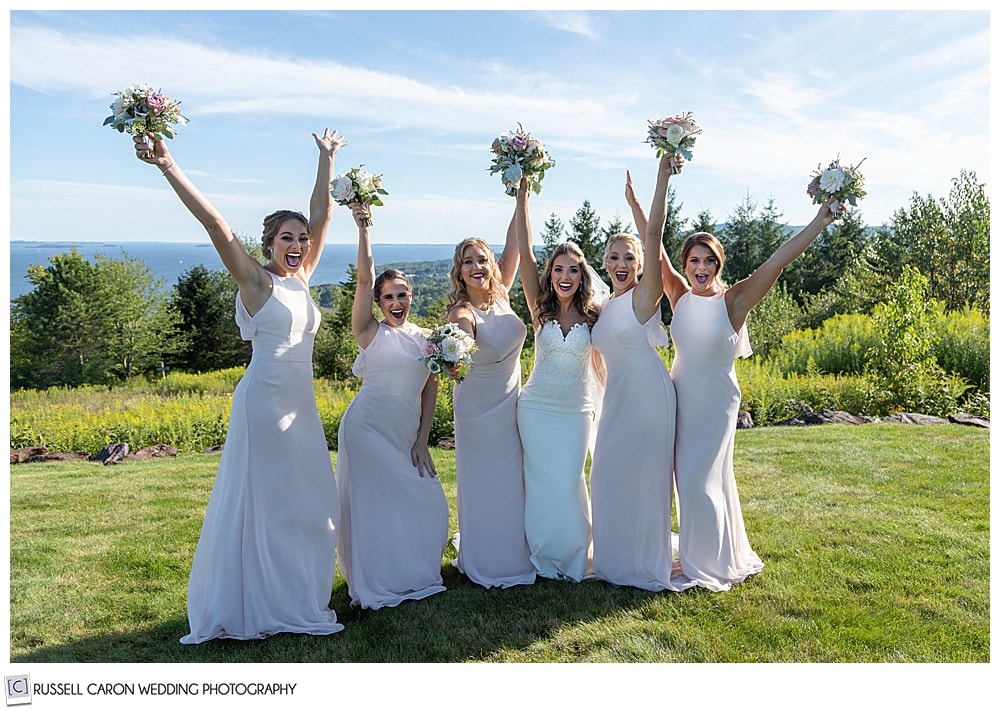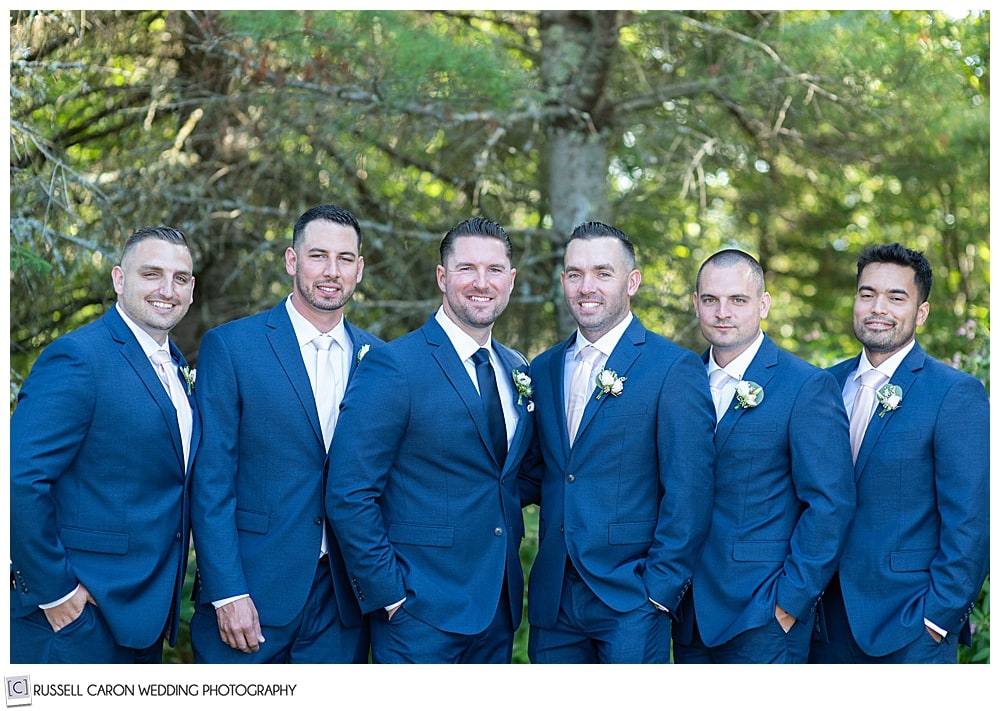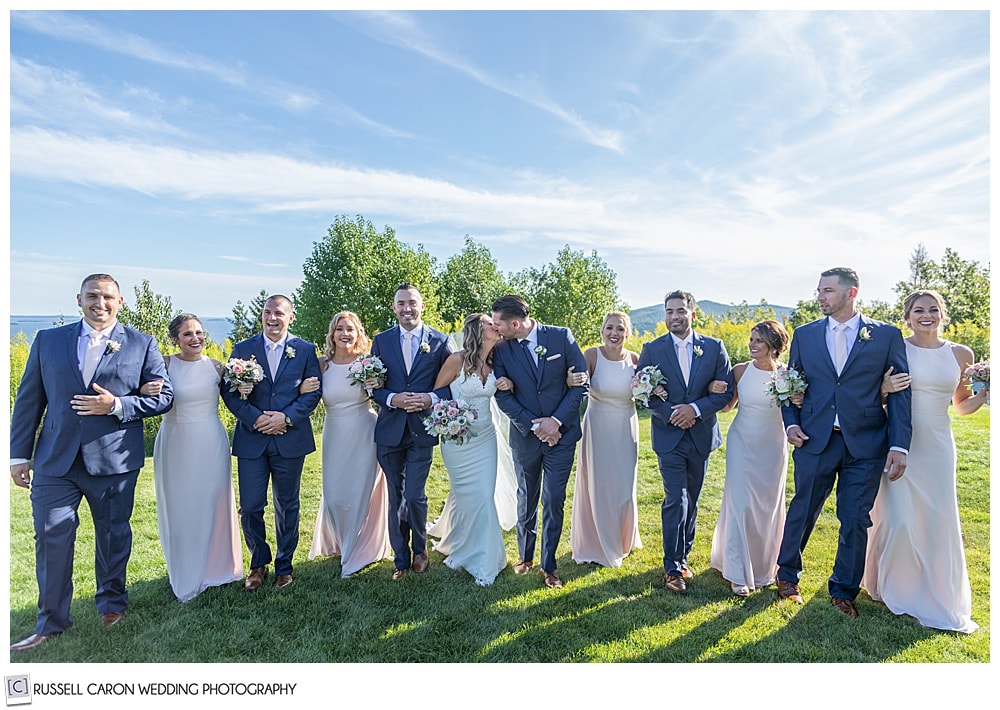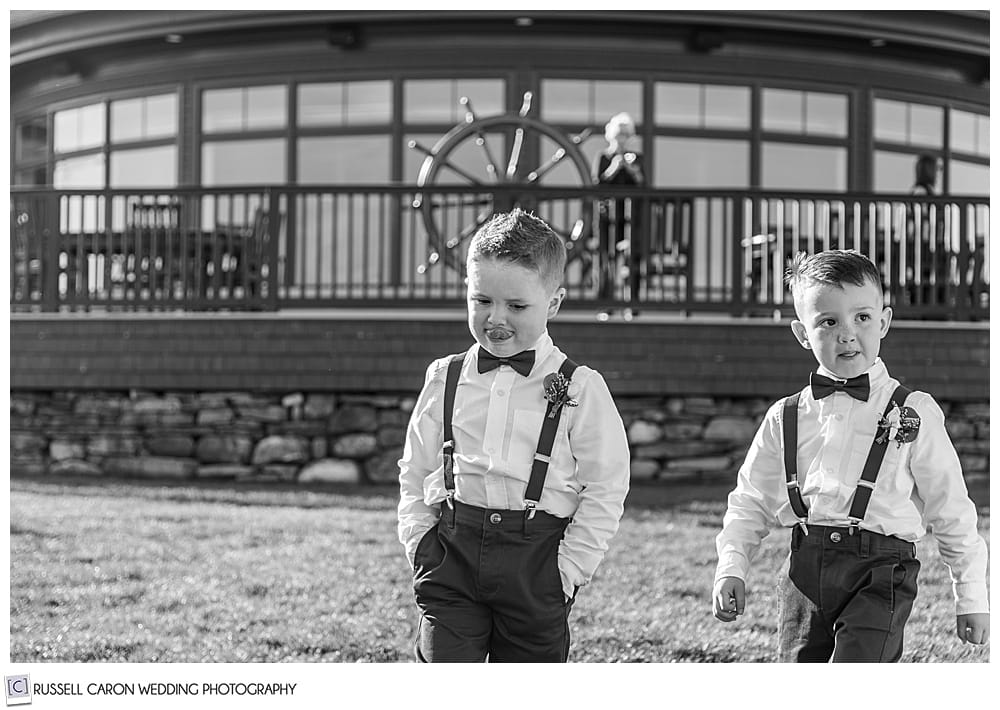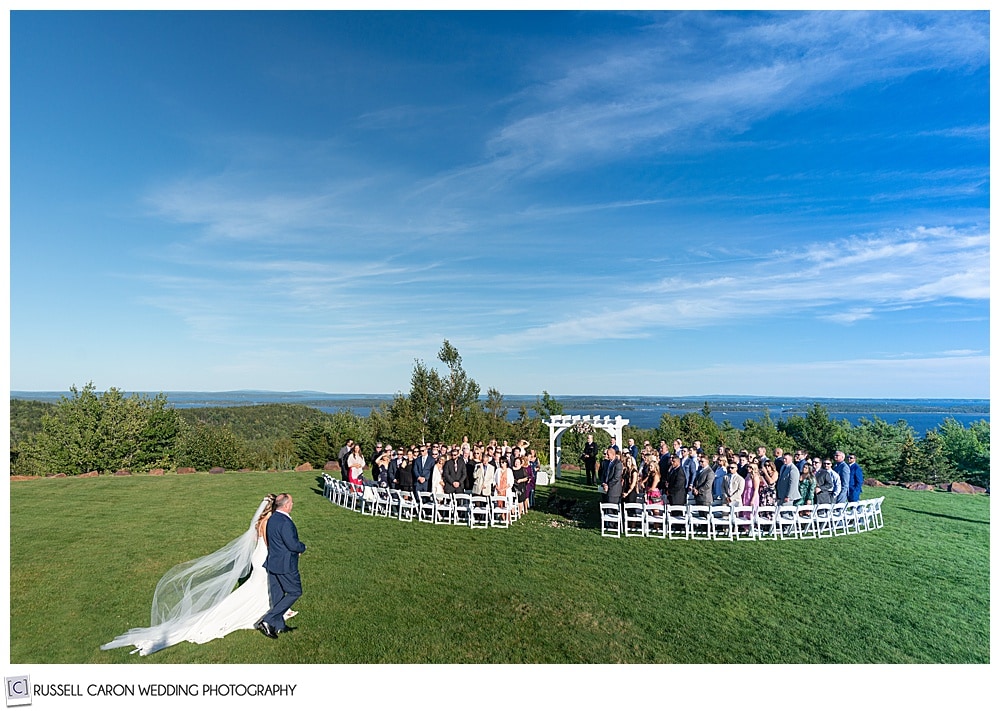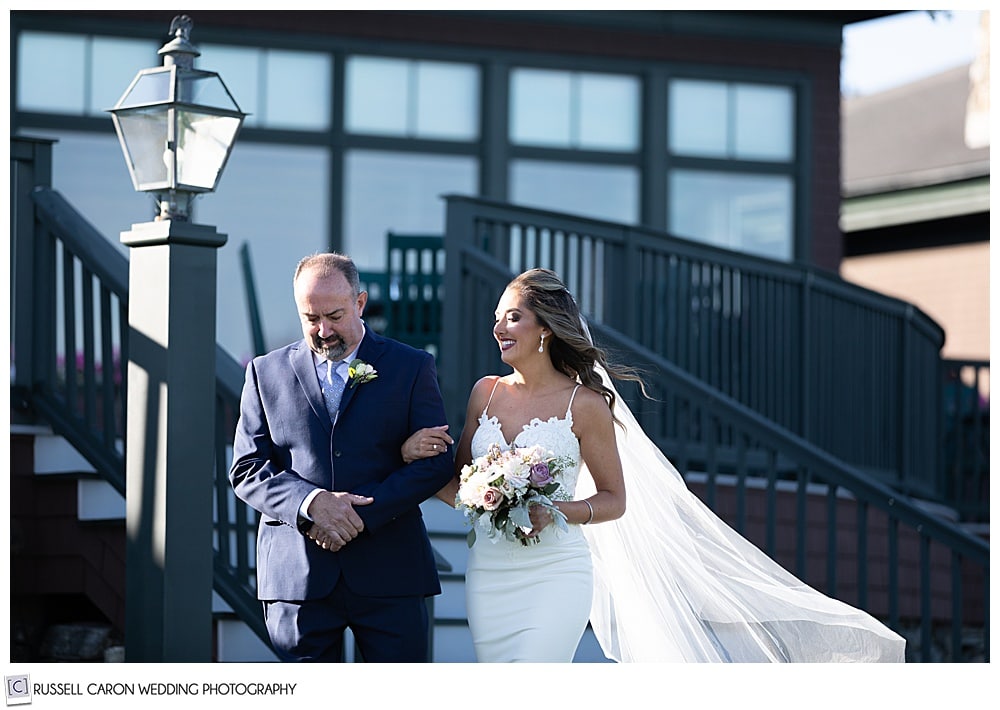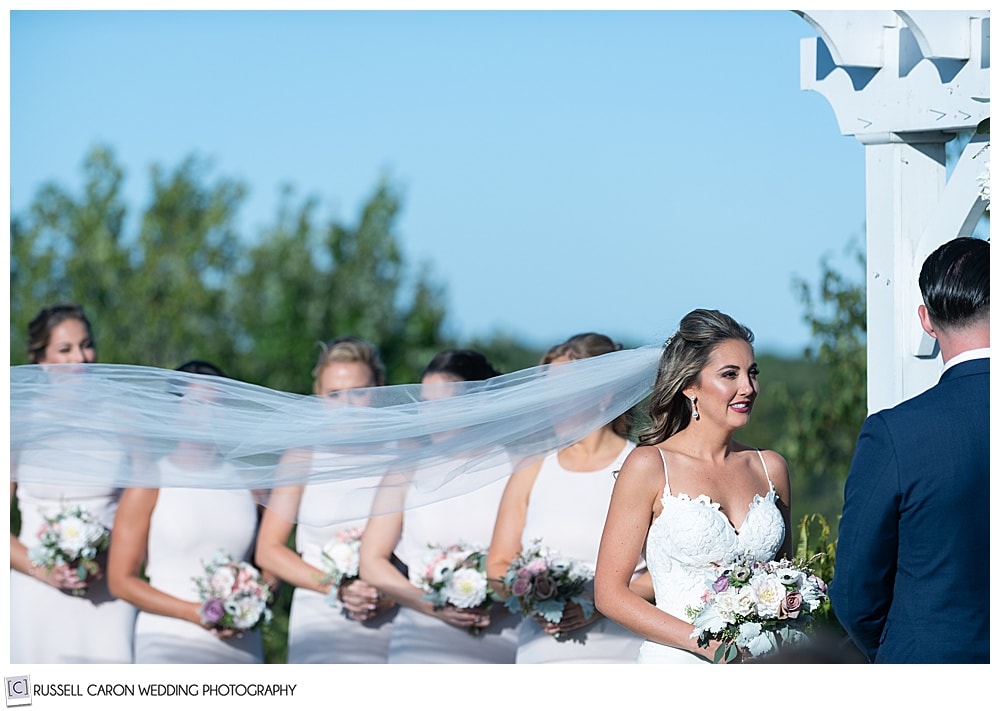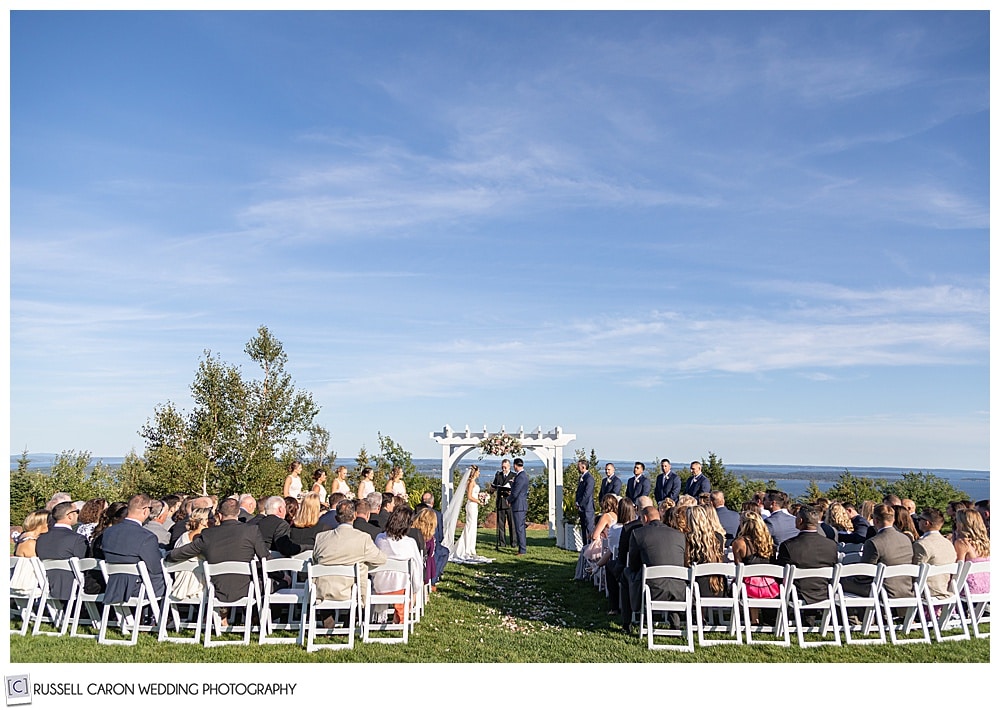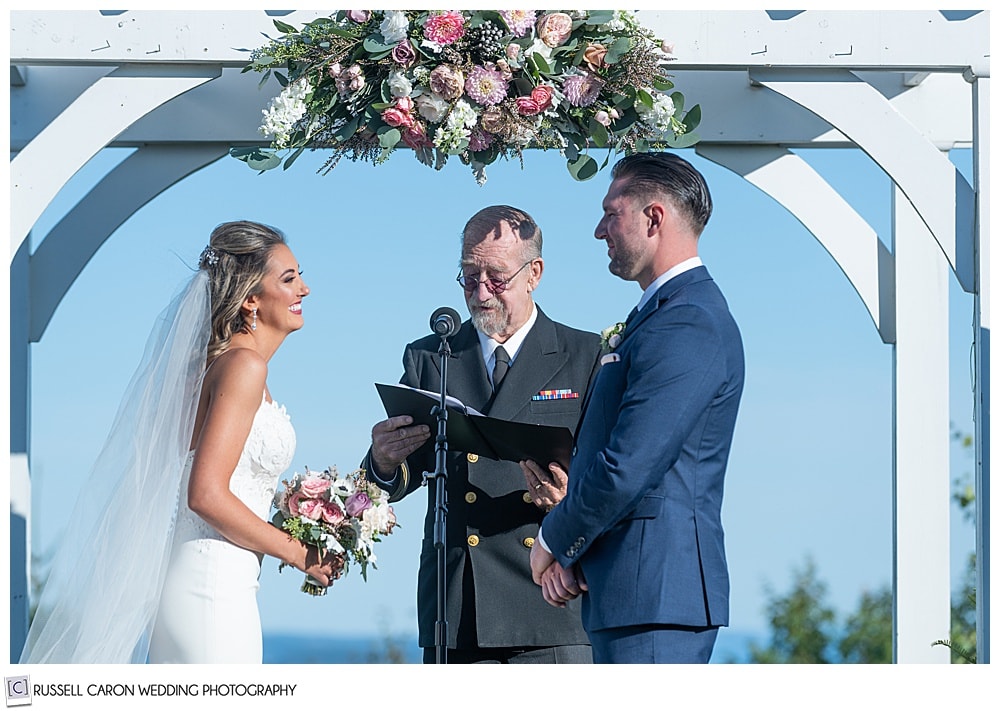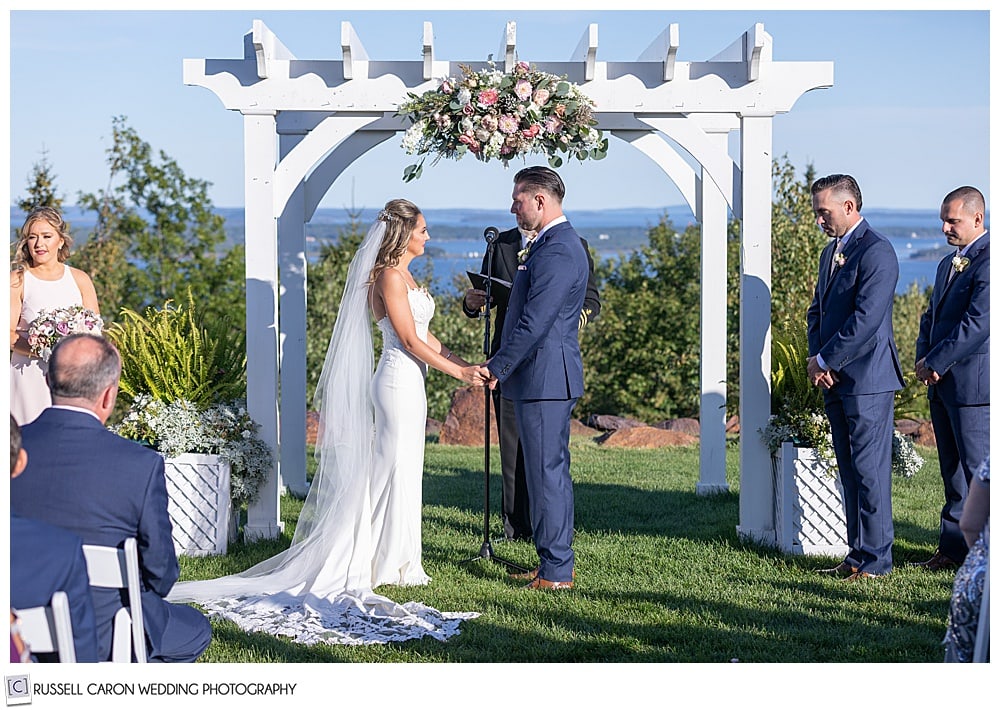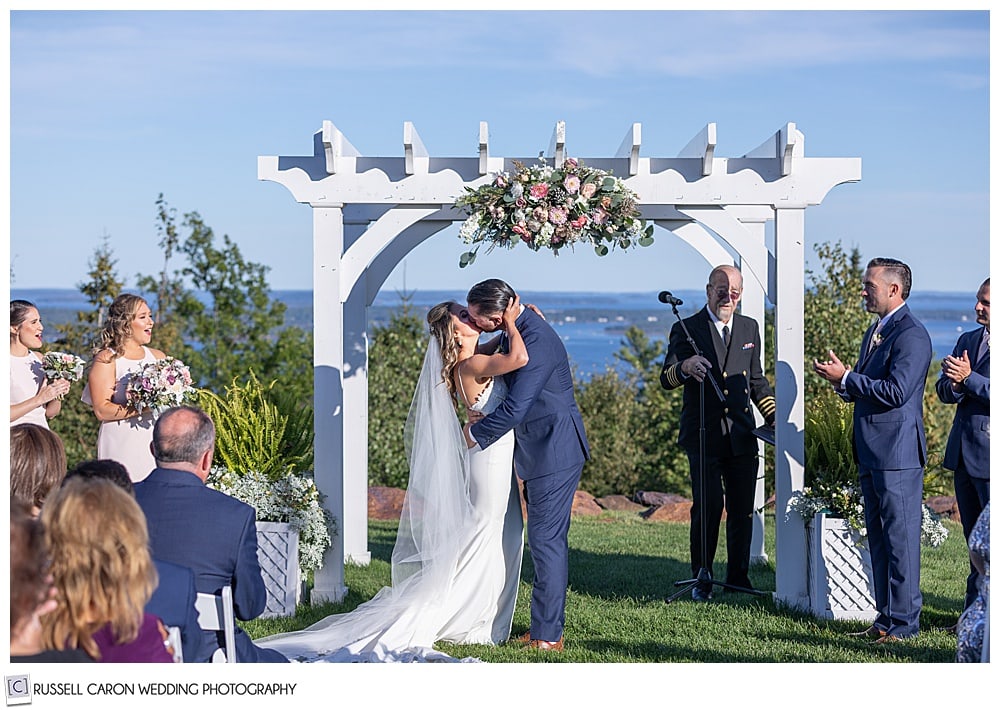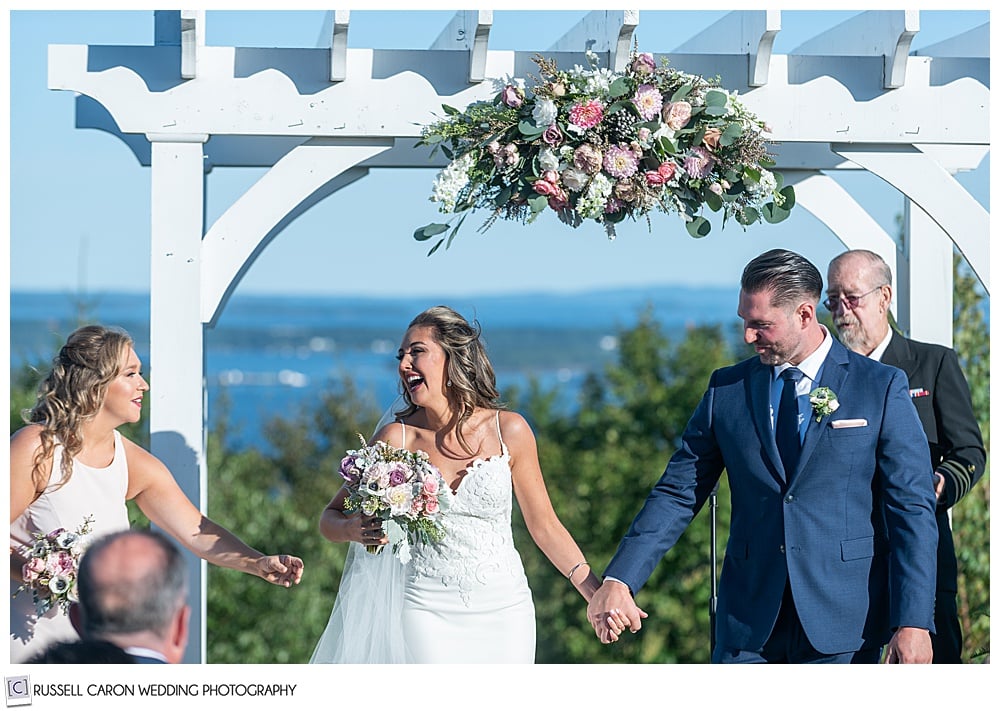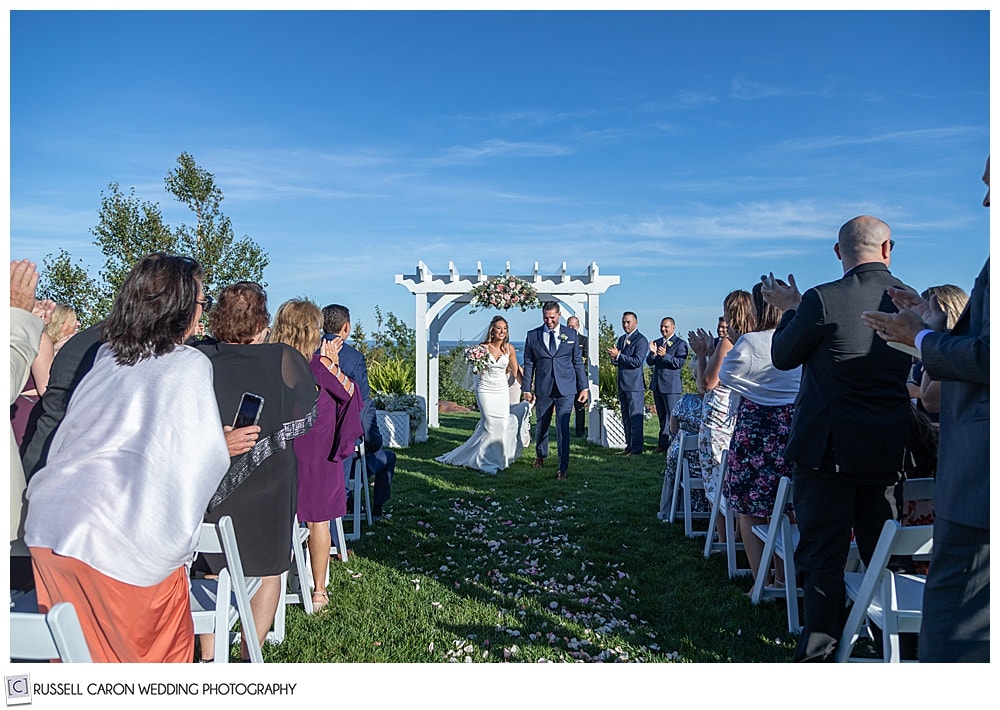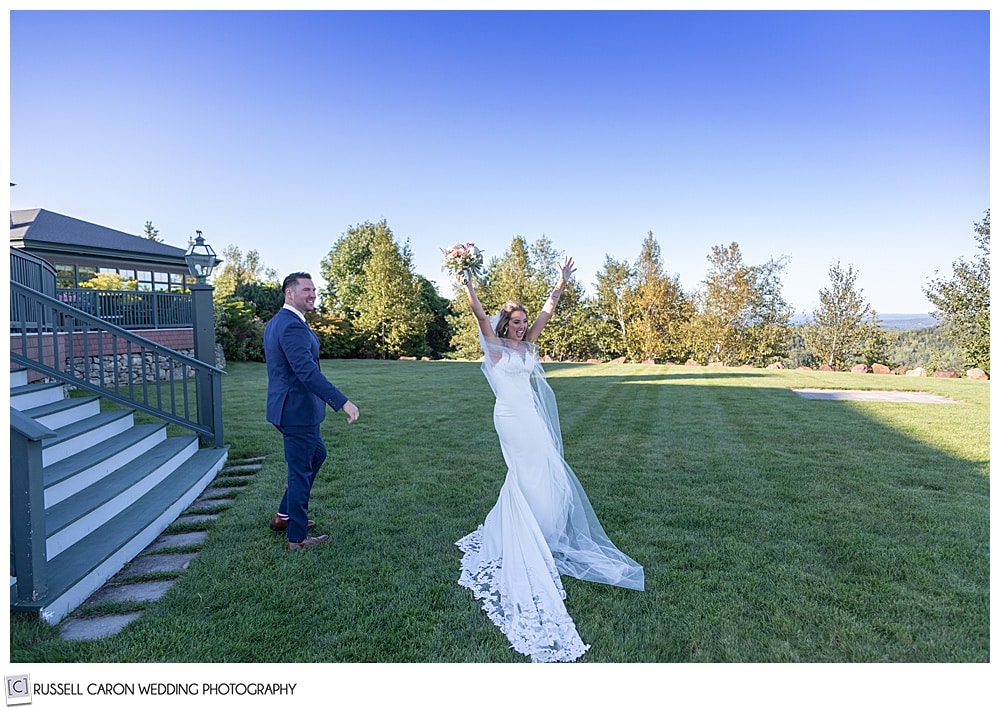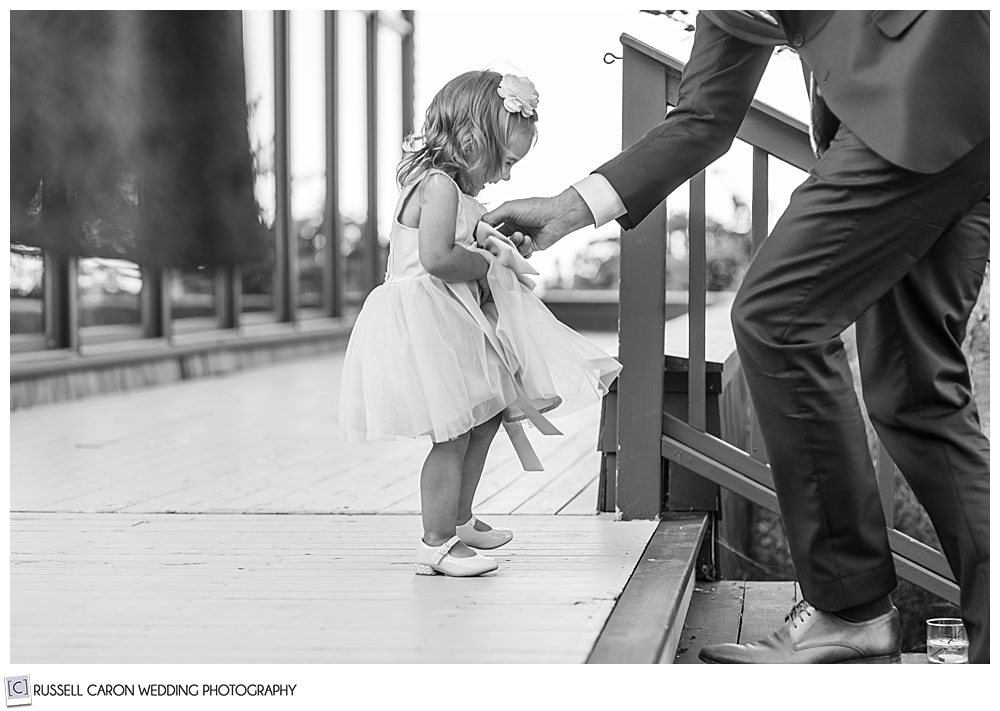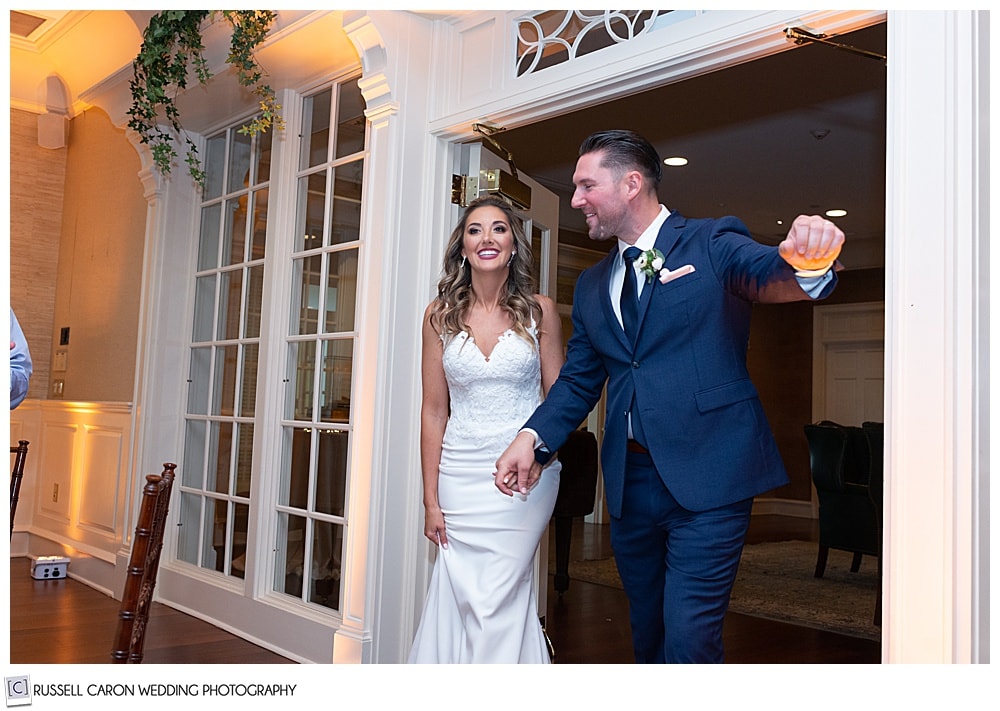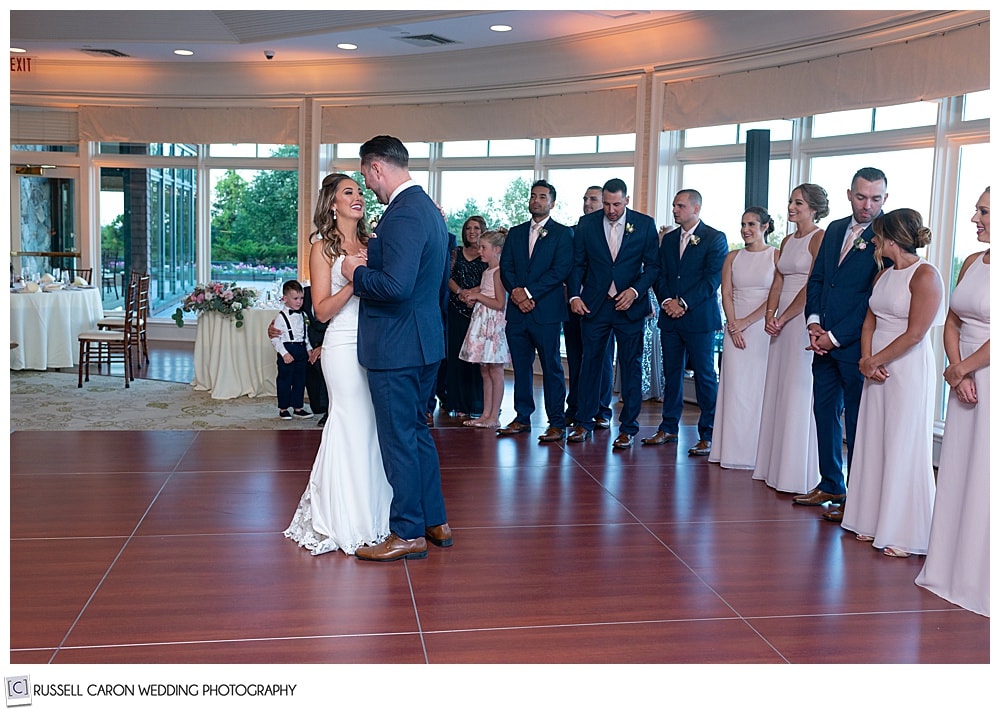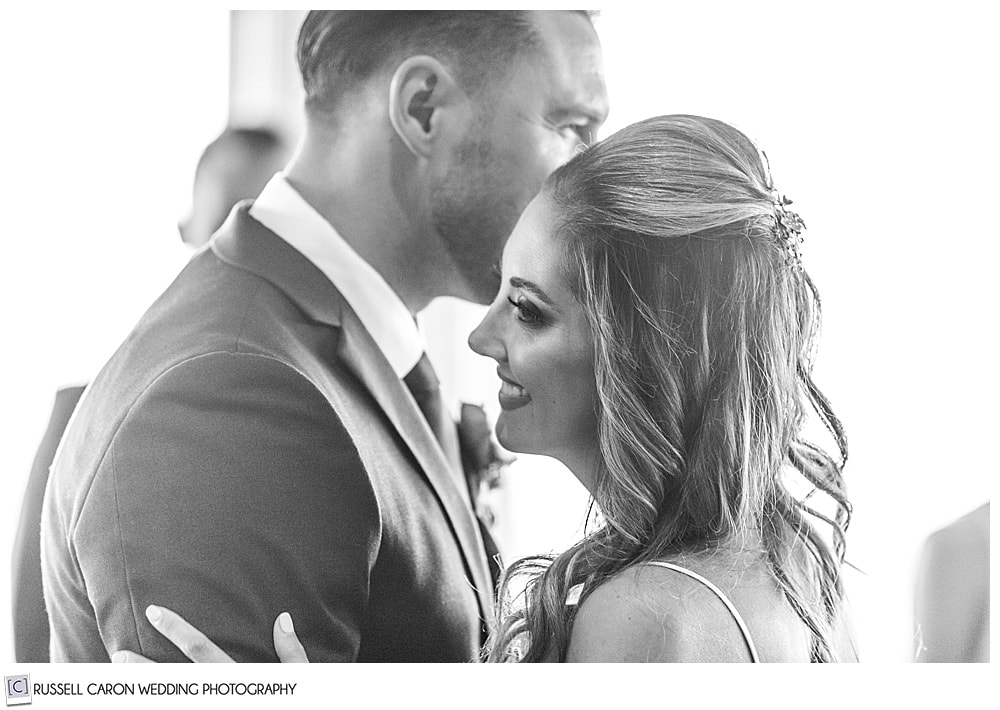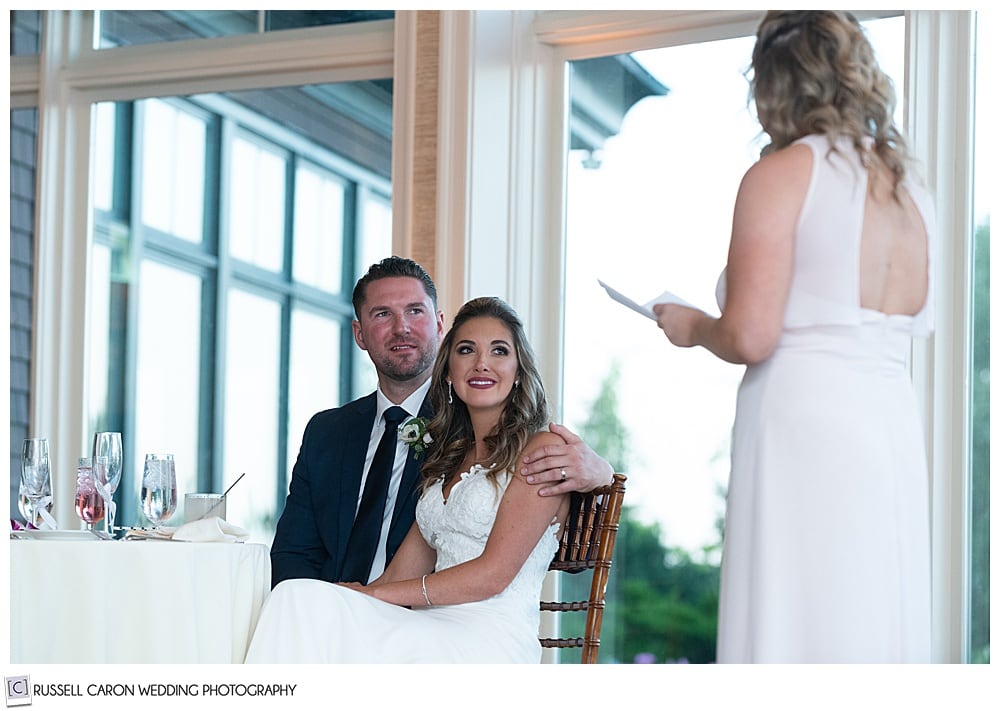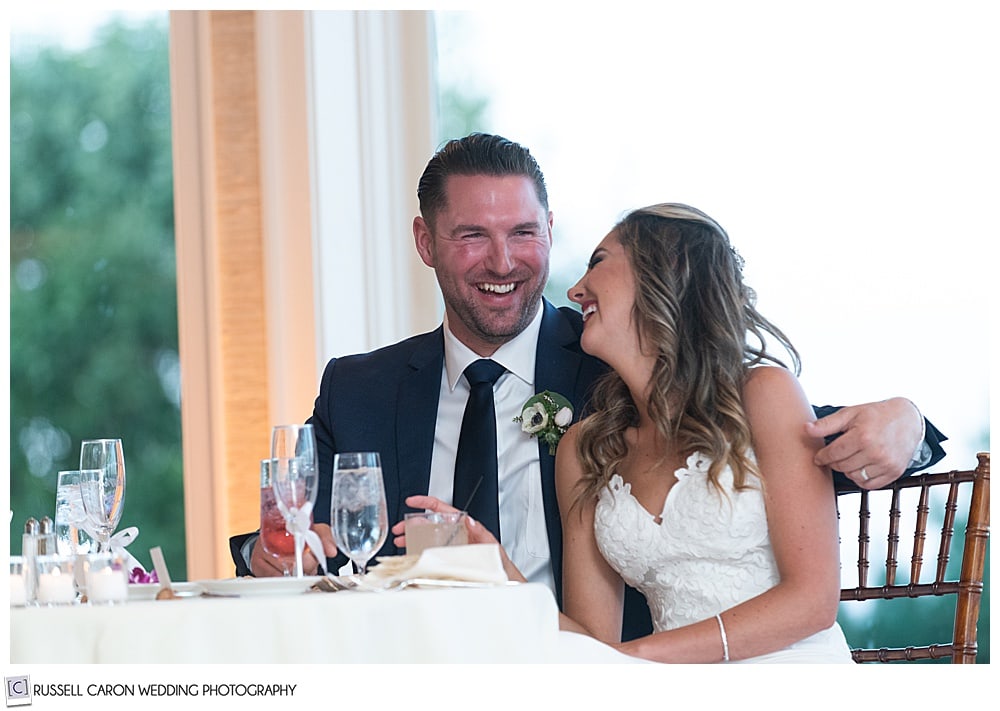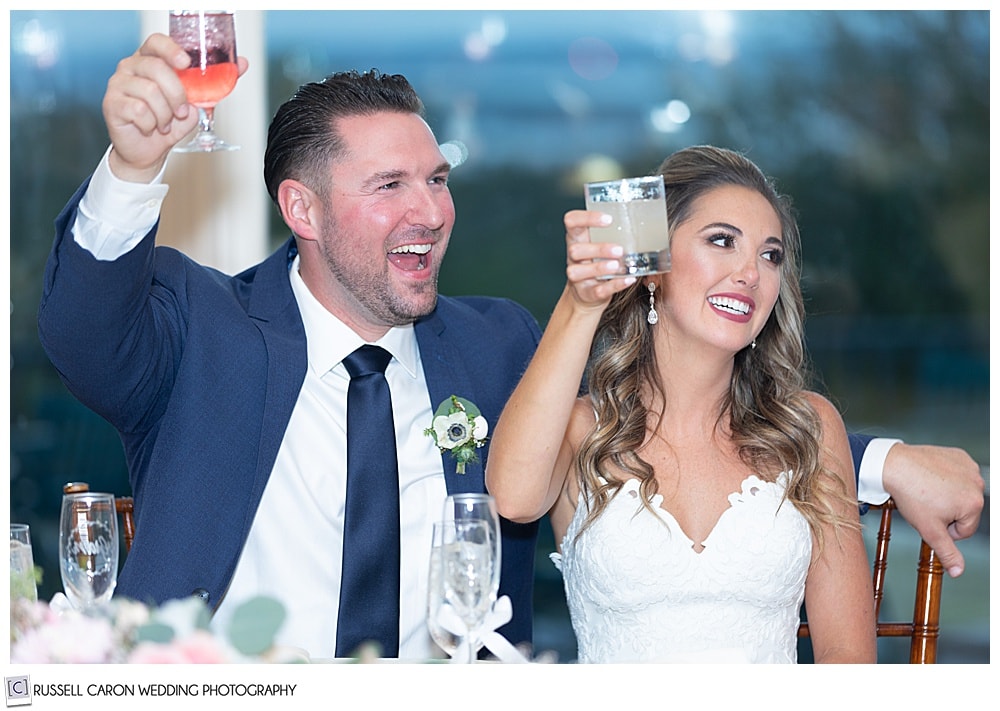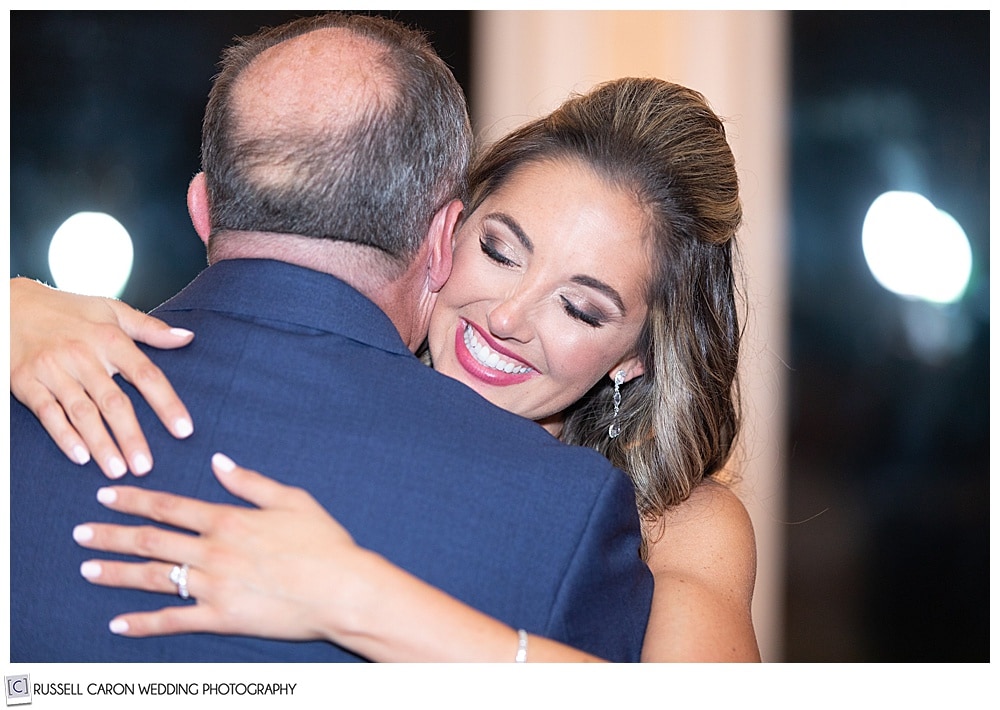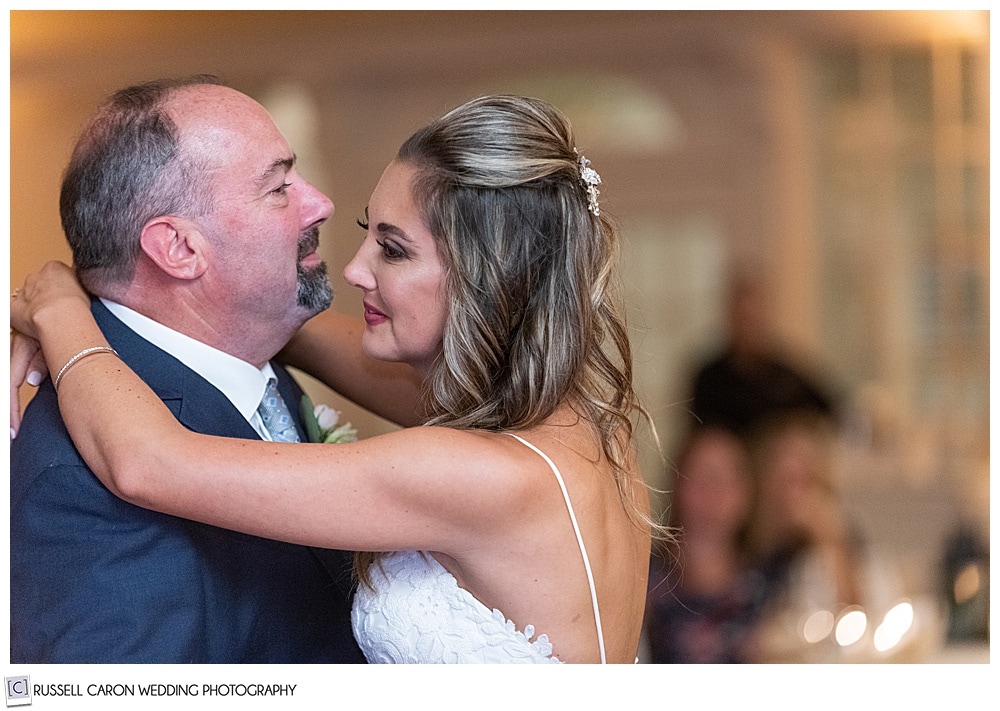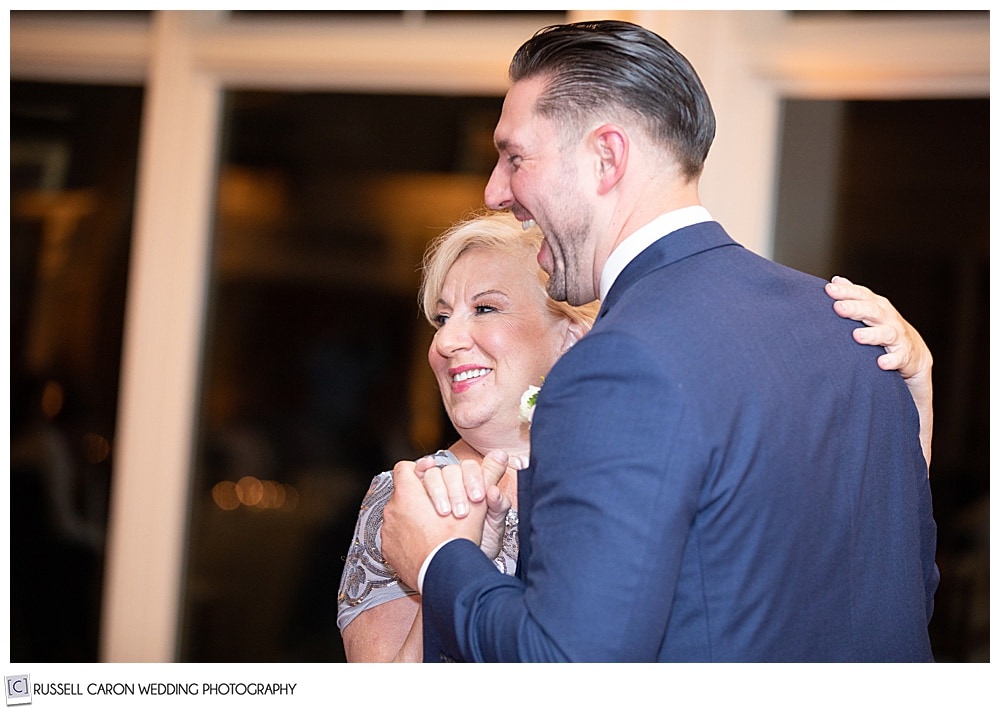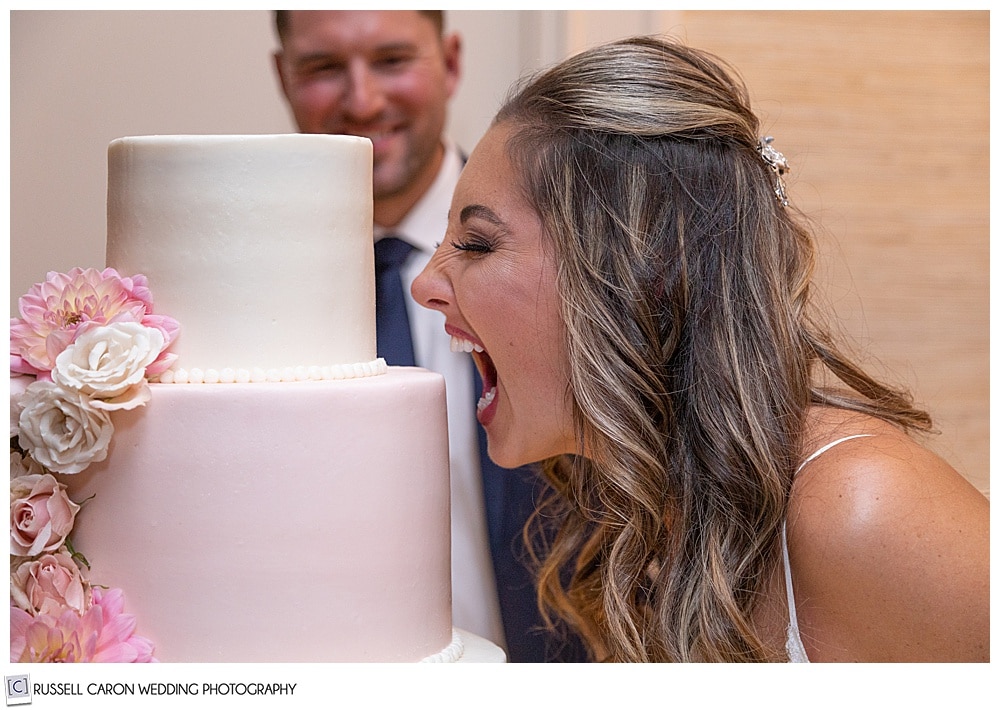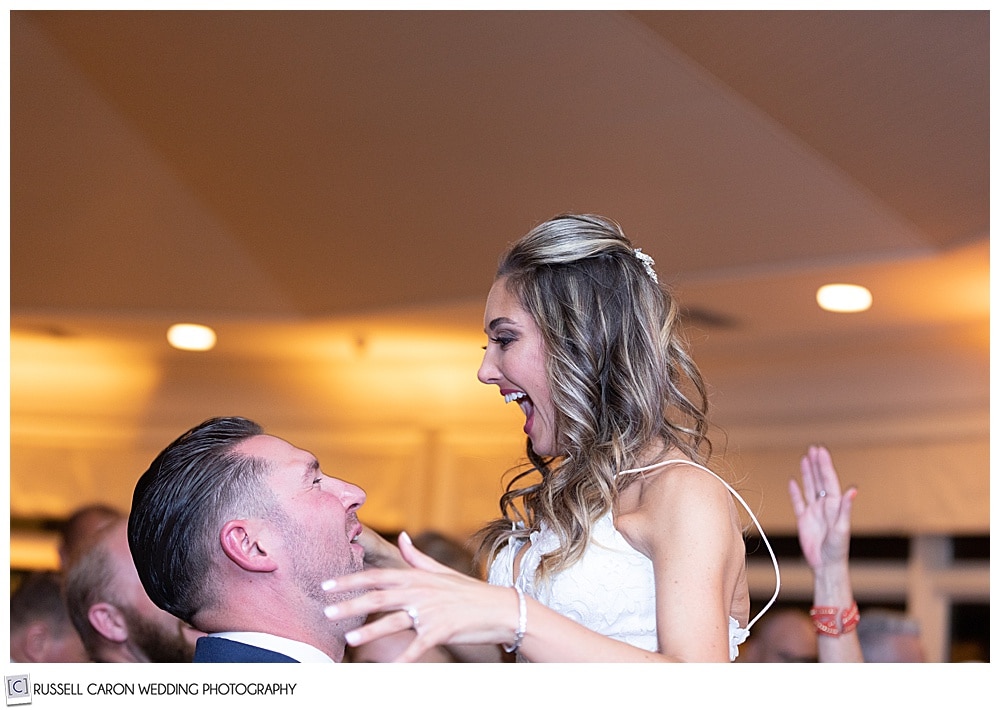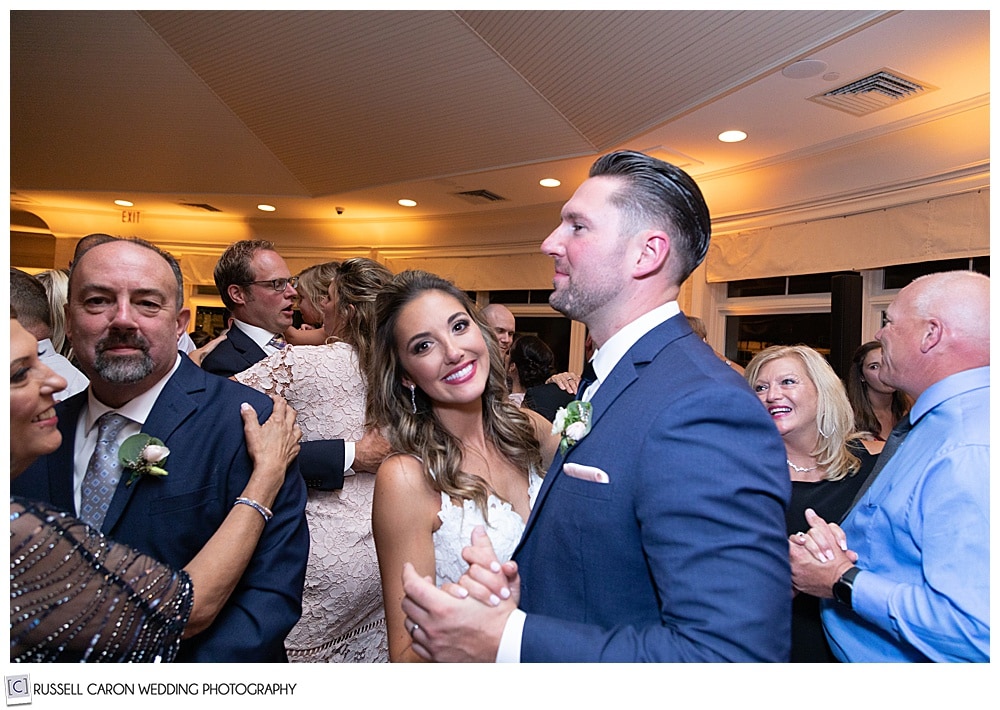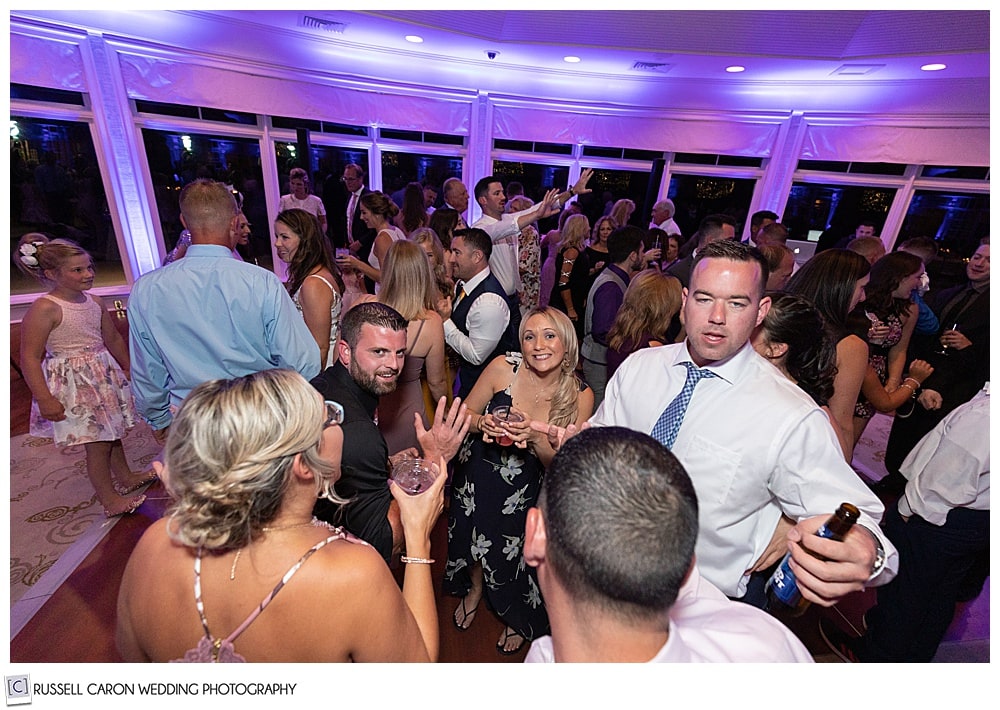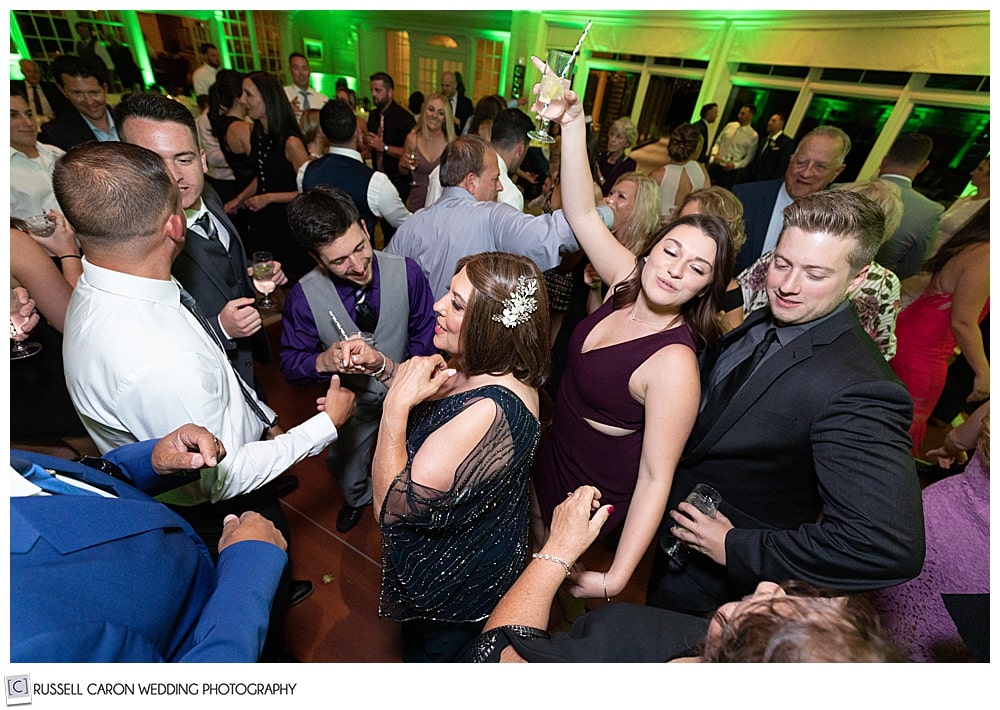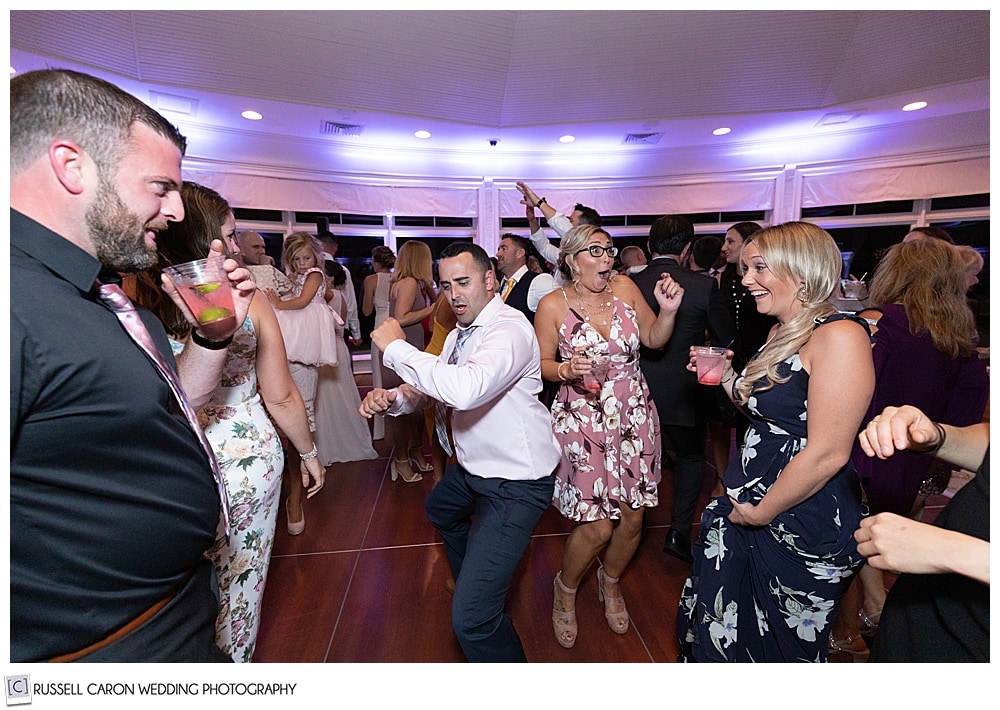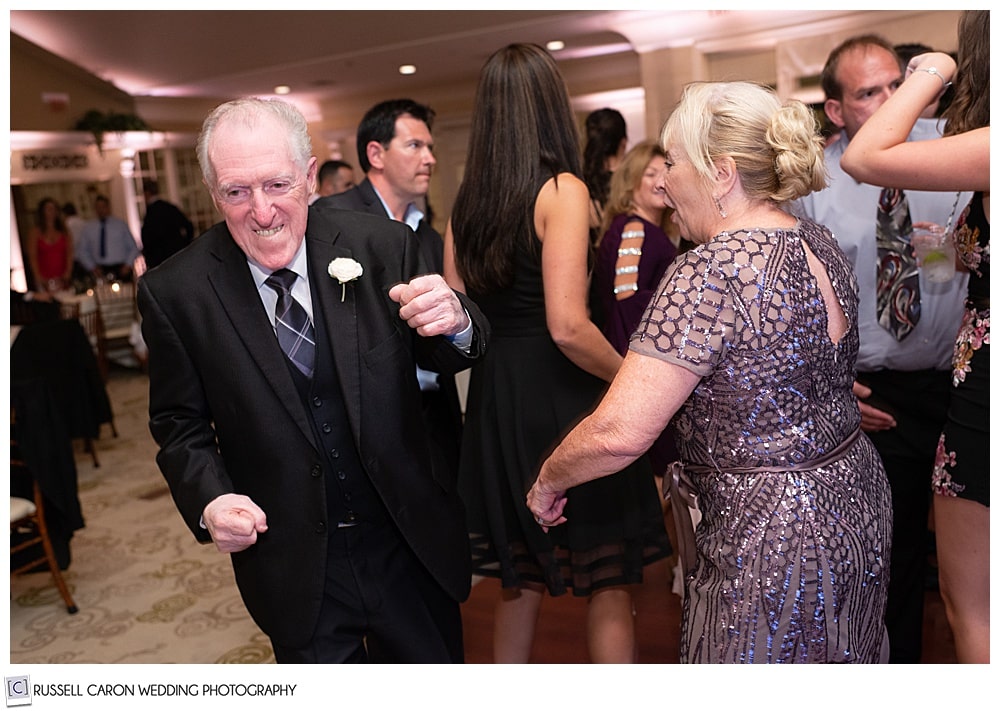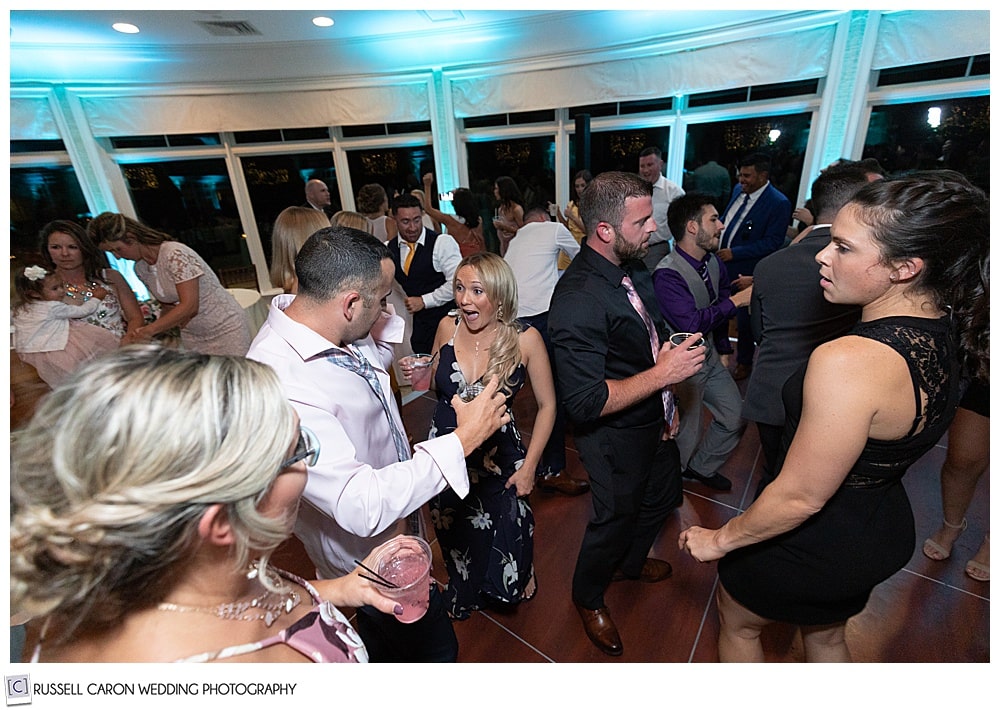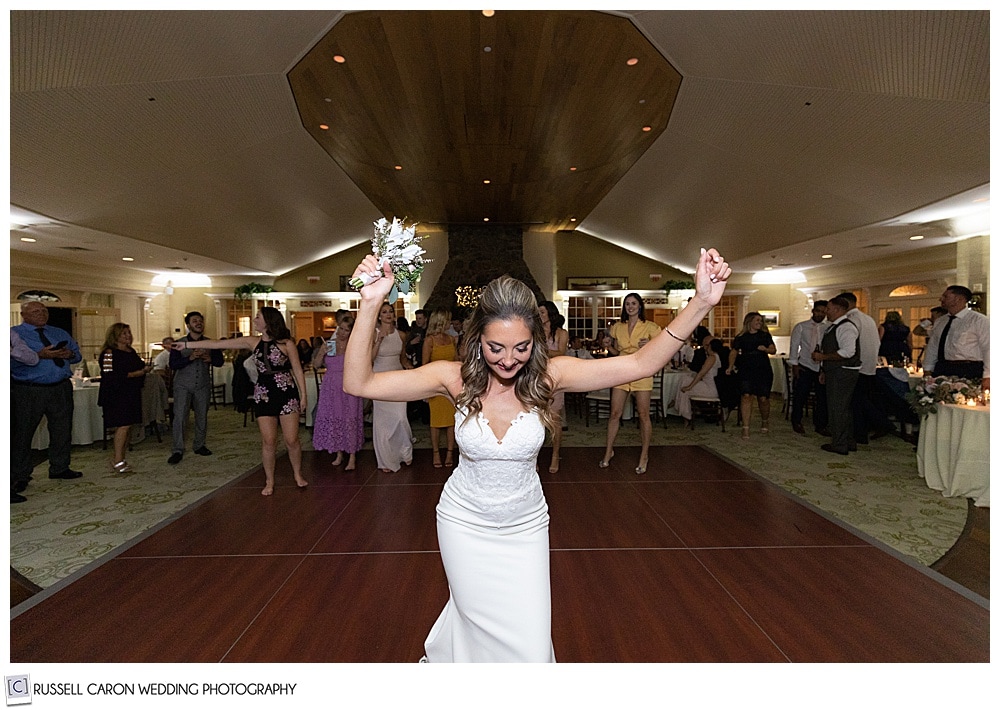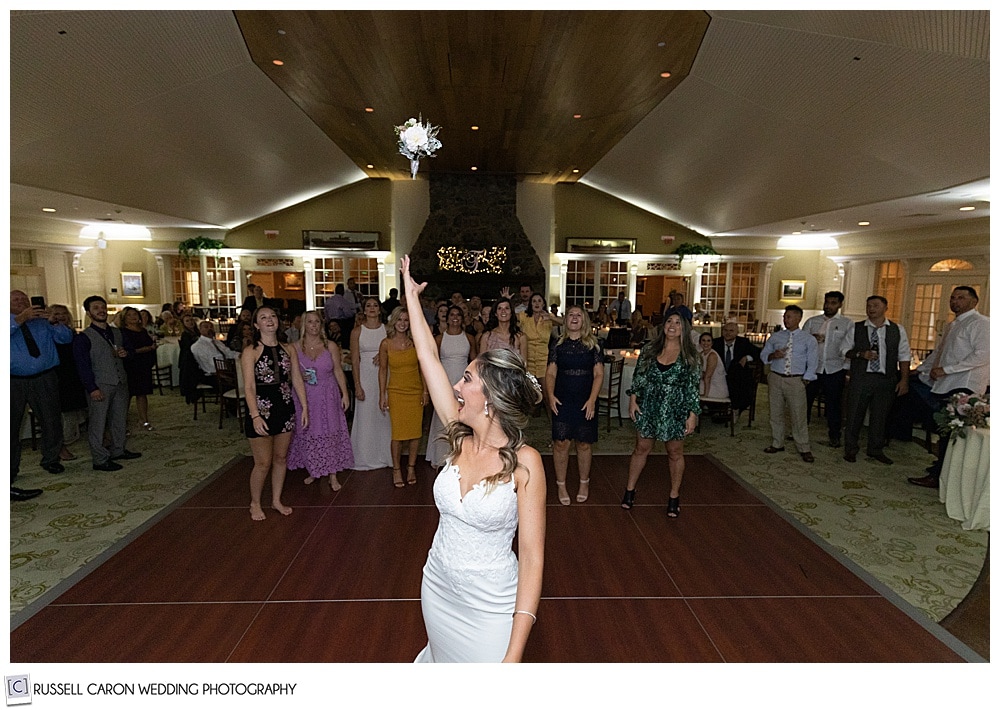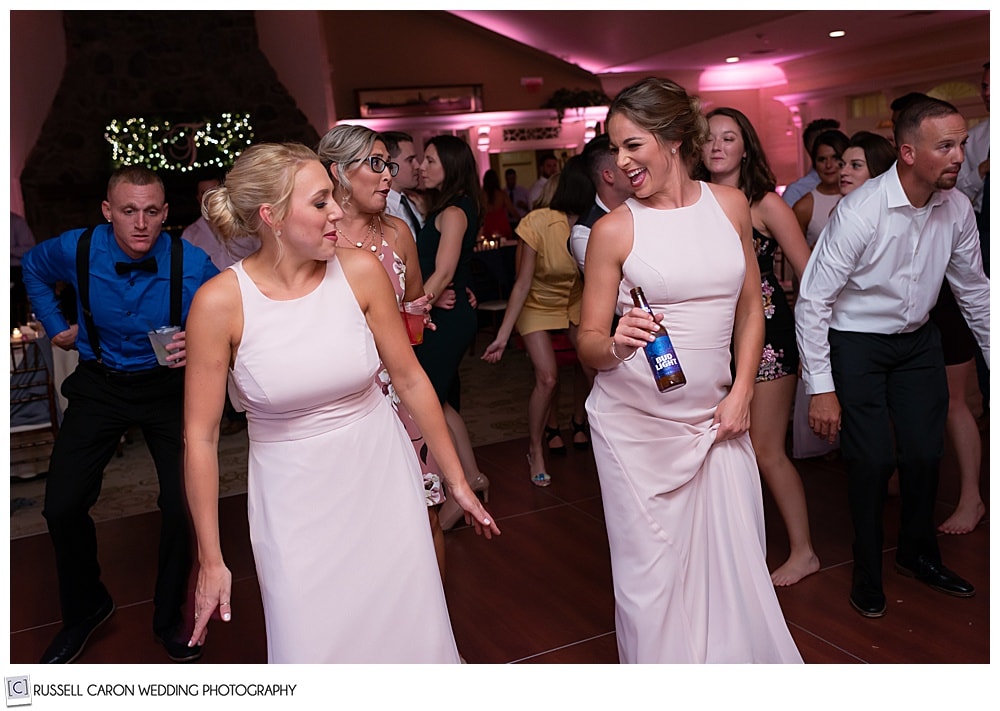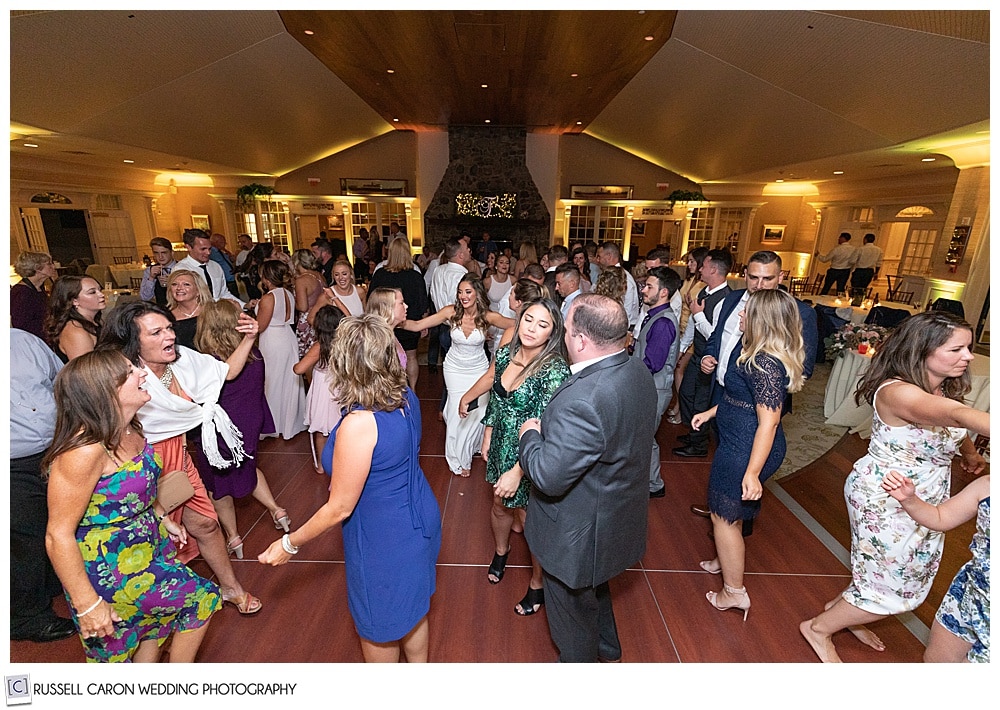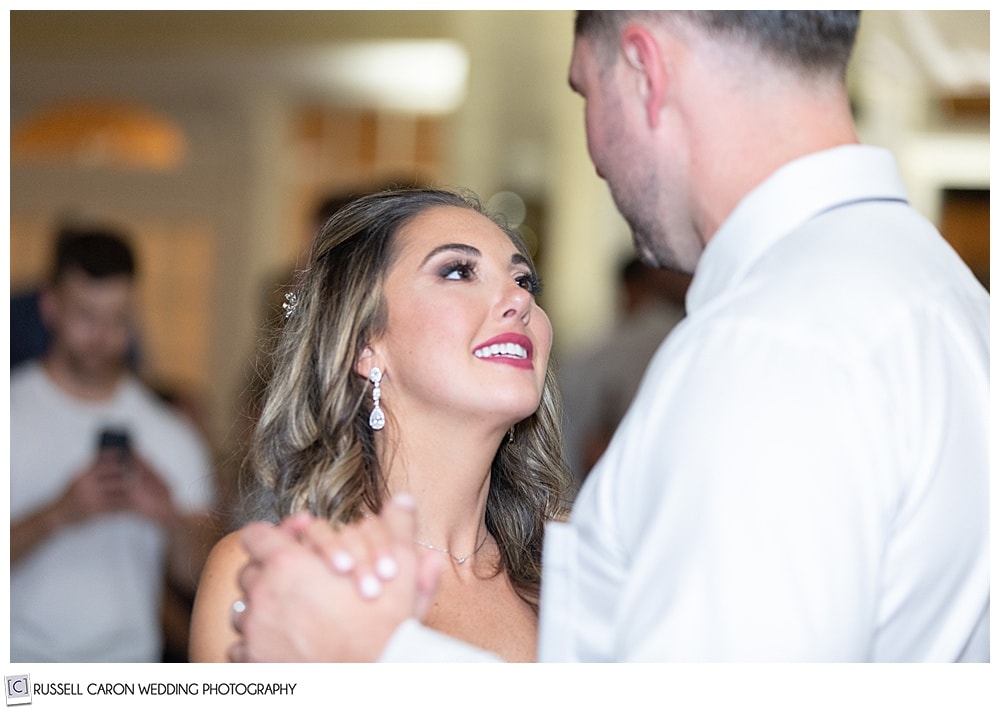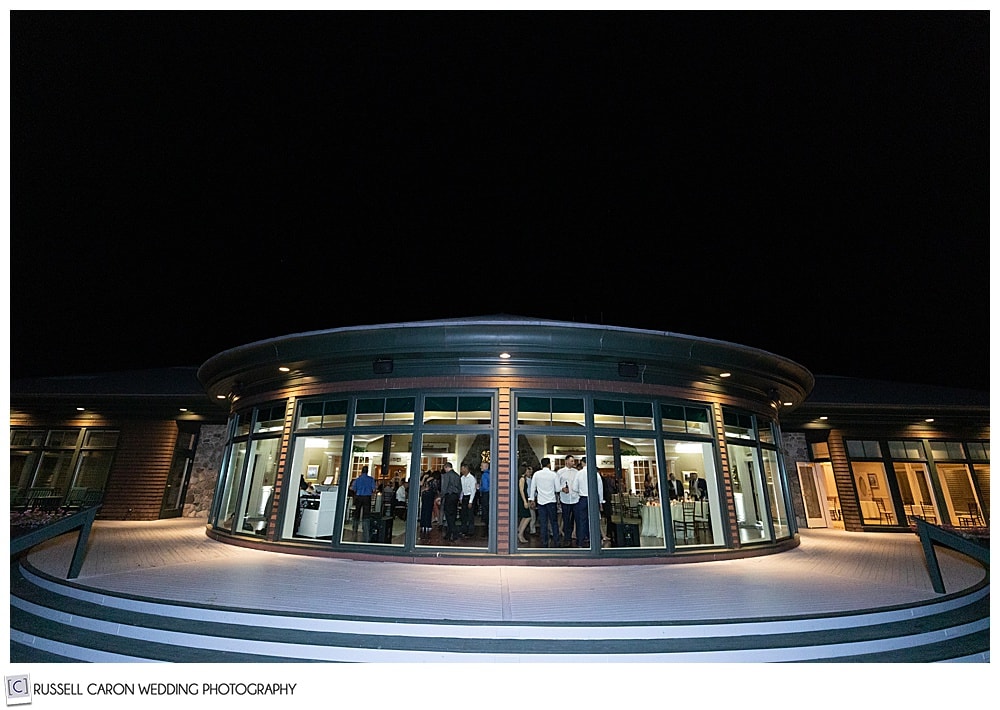 Venue: Point Lookout
Photographers: Russell Caron Wedding Photography, photographs by Liz Caron and Michele Stapleton
Officiant: Captain Barnes
Floral Designer: Seasons Downeast Designs
DJ: Greg Young, Northeast Event Design
Hair and Makeup Artist: Kimberly Savage
Wedding dress designer: Badgley Mischka
Wedding dress boutique: Vows Bridal
Men's Wear: Men's Wearhouse
Cake: 3 Dogs Cafe
Elegant Point Lookout wedding photographers, Russell and Liz Caron, are romantics at heart who love photographing people in love. Are you getting married? No matter where your wedding is located, we'd love to travel there and take breathtaking wedding photos. For more information contact us right away!