Edgecomb Maine Wedding | Sheepscot Harbour Village Resort
Kaitlynn and Tyler wanted their Edgecomb Maine wedding to feel relaxed, simple, and happy. And they nailed it (!) at the Sheepscot Harbour Village Resort!
While there had been a few showers passing through the area in the early afternoon. The rain stopped and there was plenty of time to have a sweet ceremony outside in the garden. The leftover clouds made for some gorgeous backdrops for beautiful photos.
There was abounding love from family and friends…so so much, it was so evident! Kaitlynn, your dad's pride and love was so evident as he walked you down the aisle! And, look at how you're looking at him as you processed in!)! Same during the toast he gave. Getting choked up, as he did, was very sweet. We are sure you will never forget this – and all the other moments of the day!
You and Tyler were such good sports to allow me* to take you around the property for the artistic set. For instance, the 300'+ walkway to the dock into the certainly afforded us many options. To the delight of not just me as your photographer, but also to passing motorists who blew their horns! Congratulations, Kaitlynn and Tyler!!

*I always like to note when either Liz or Russ shoot a wedding solo. This was one such rare day where that was the case – photographed by Russell Caron.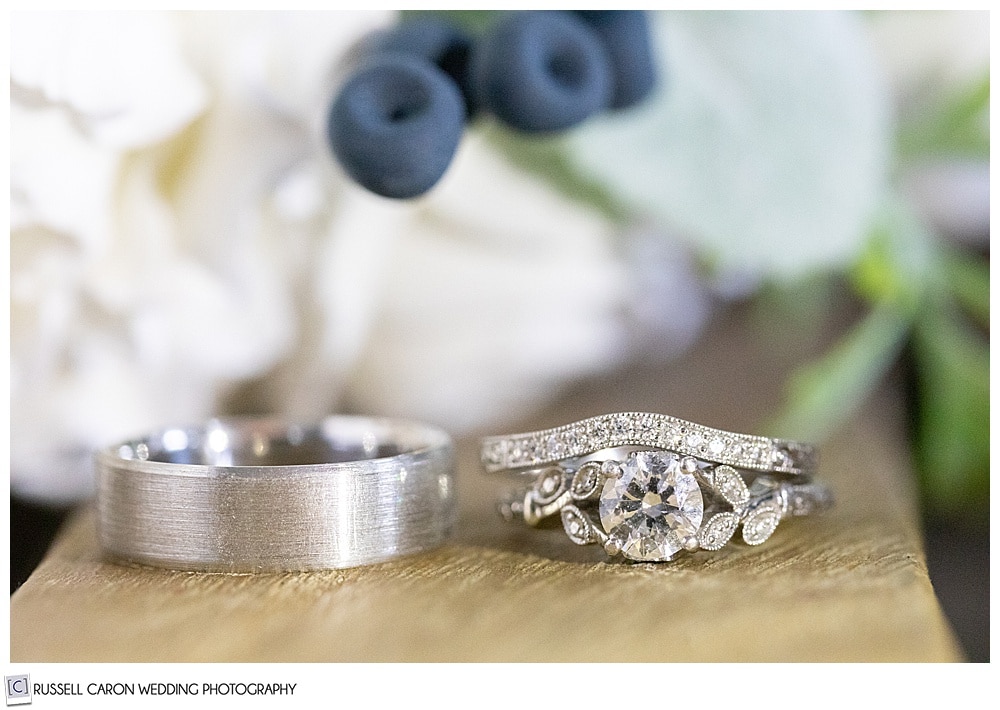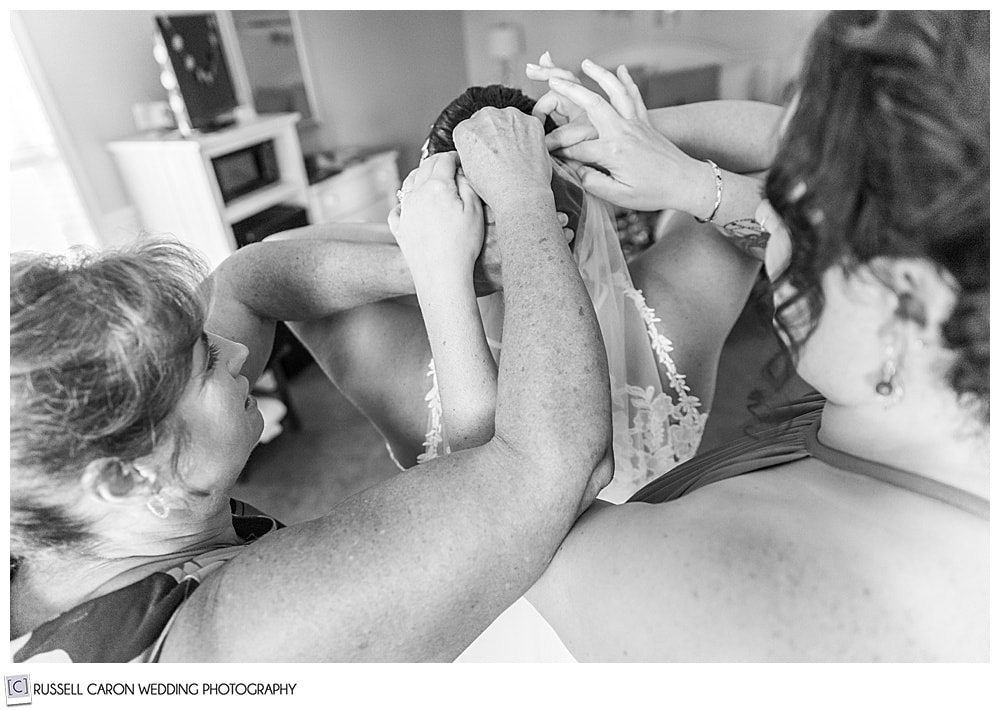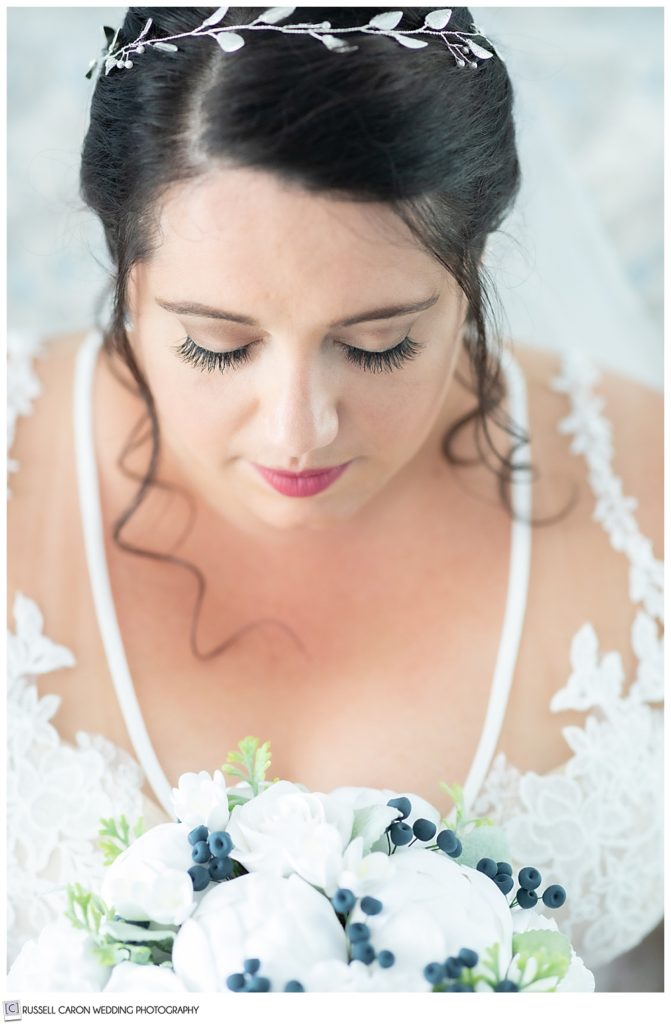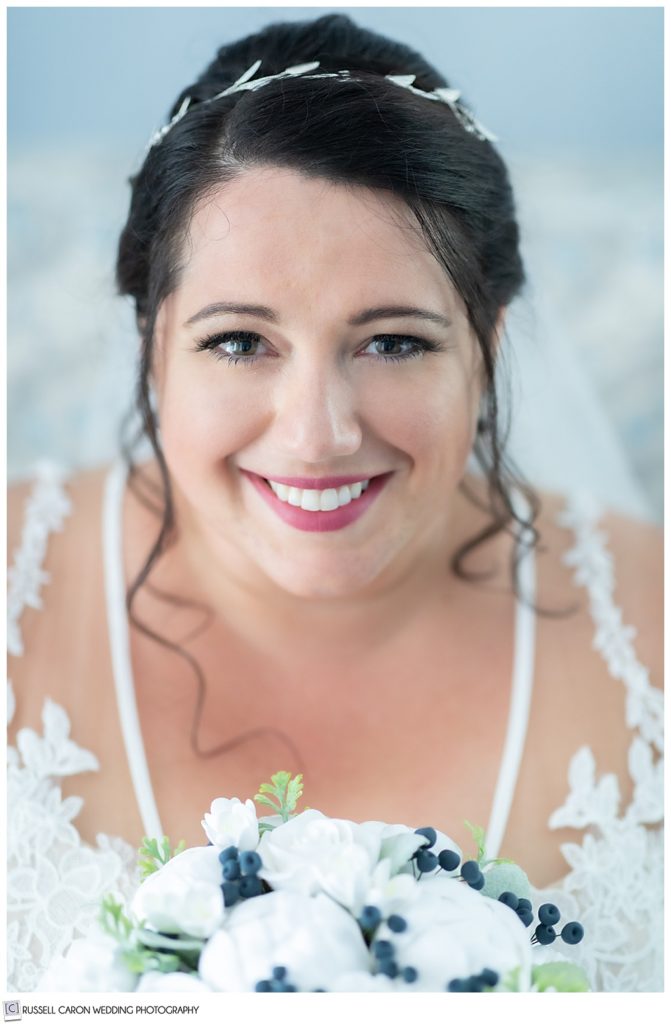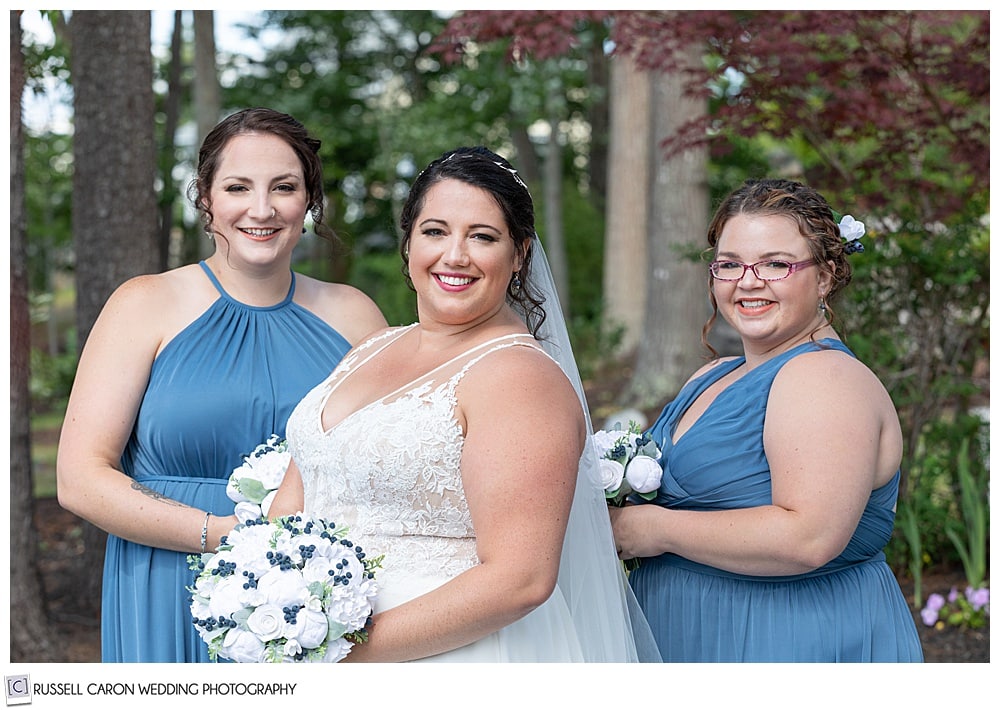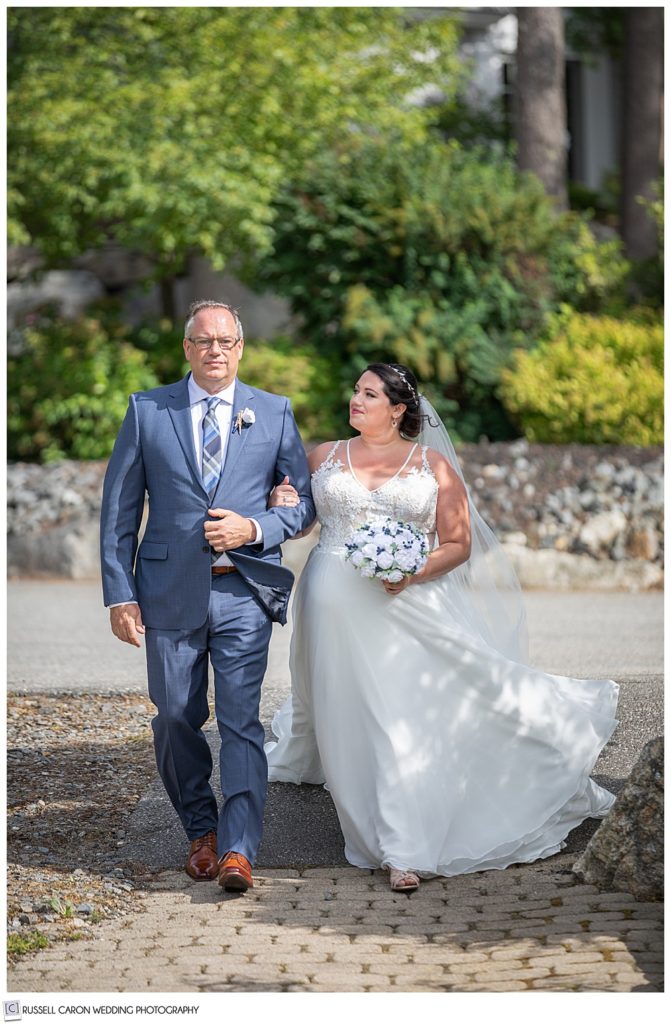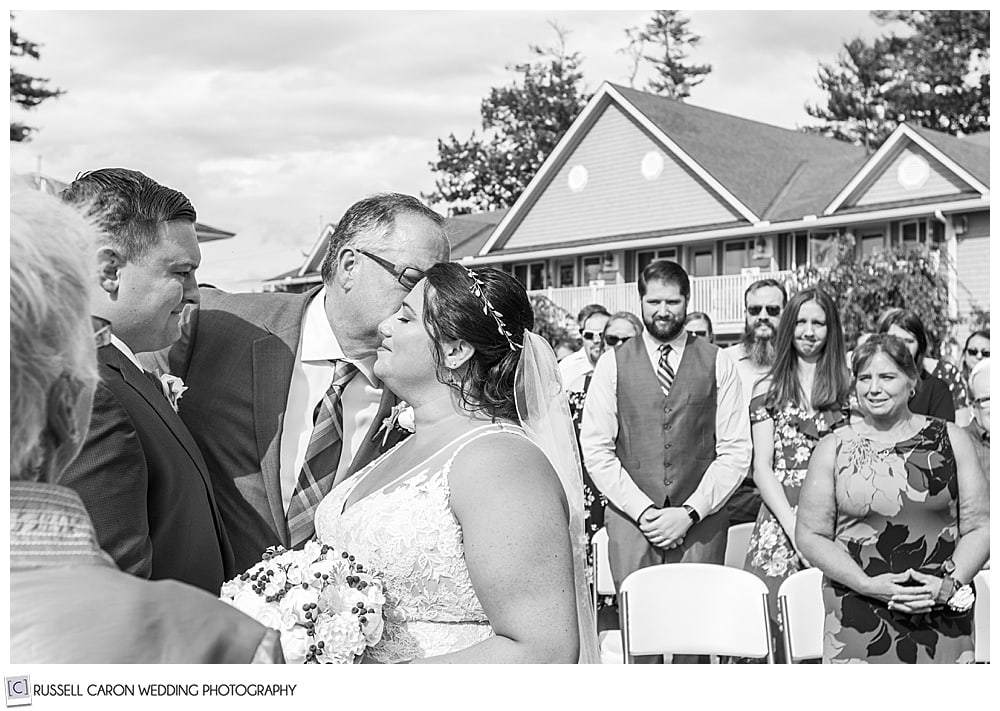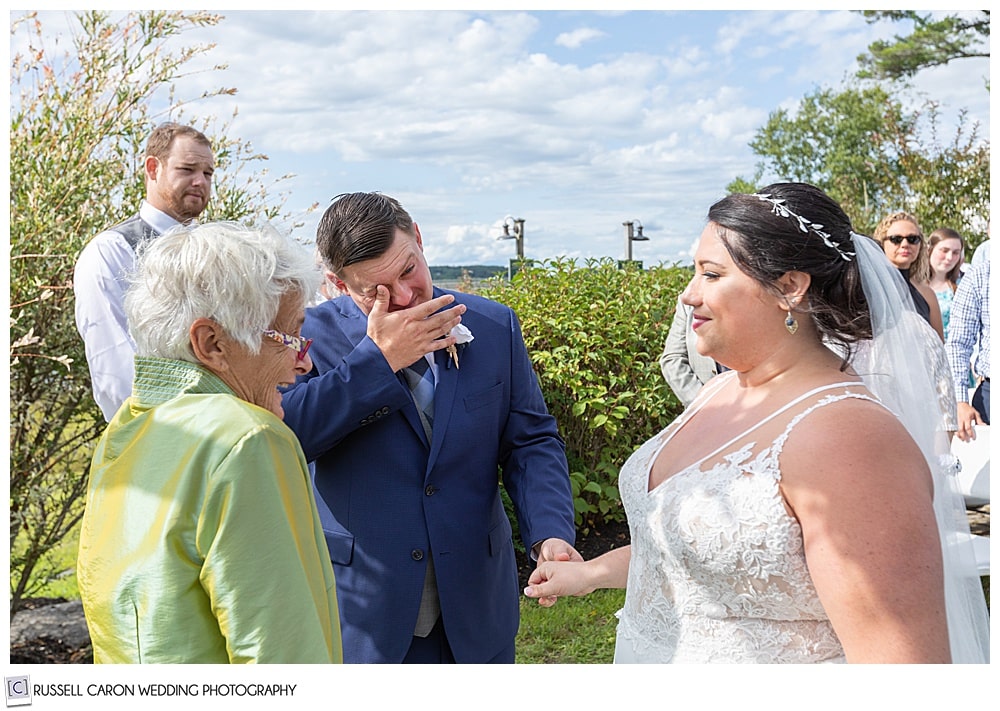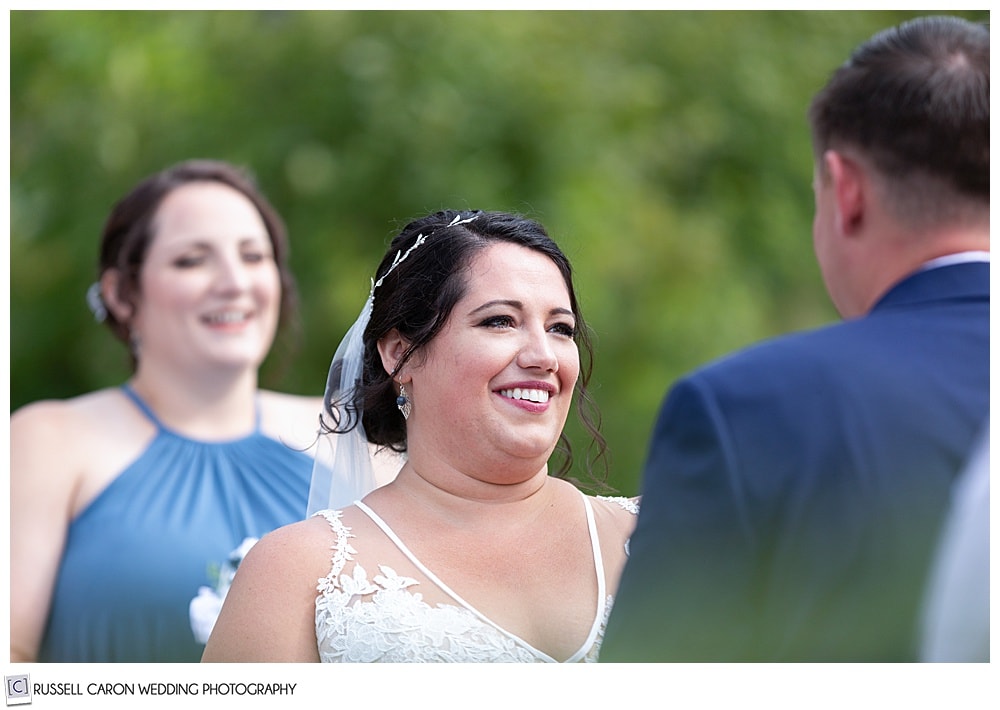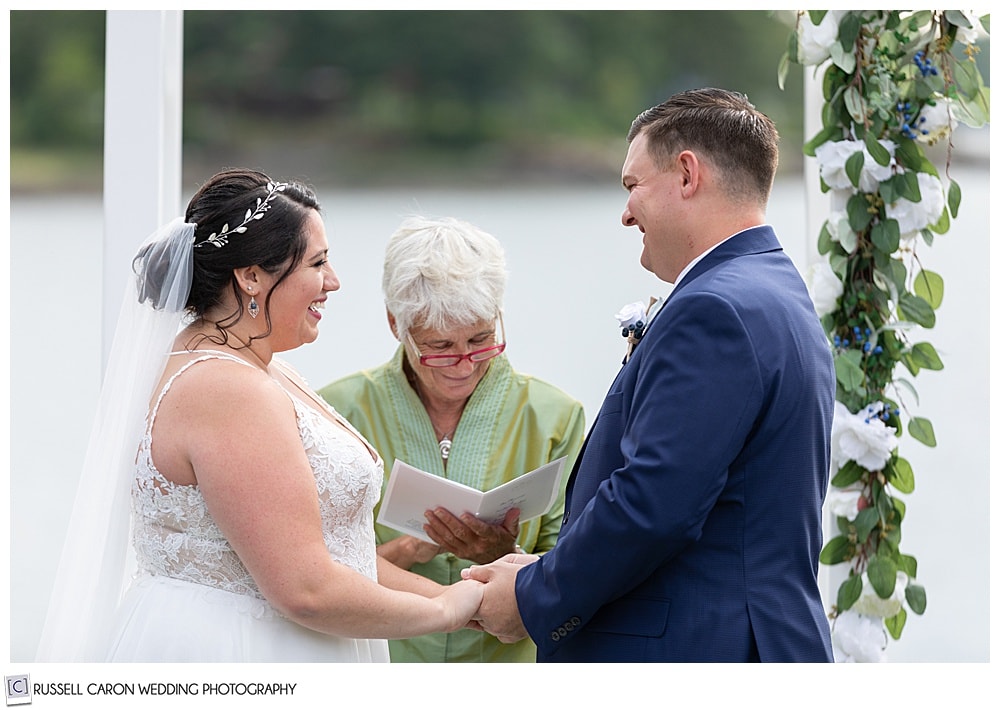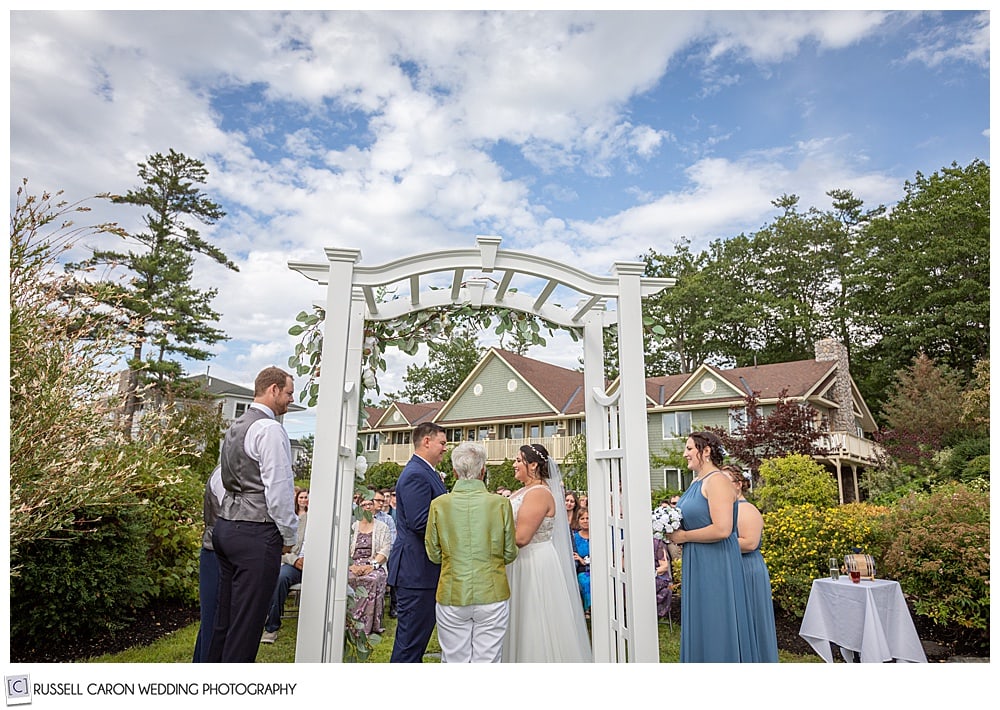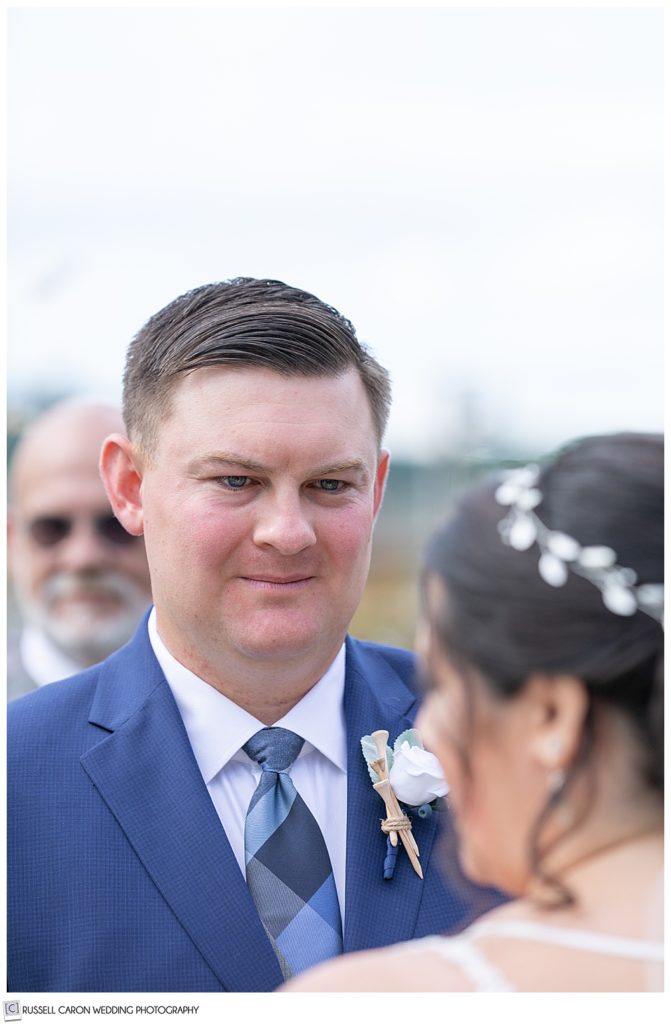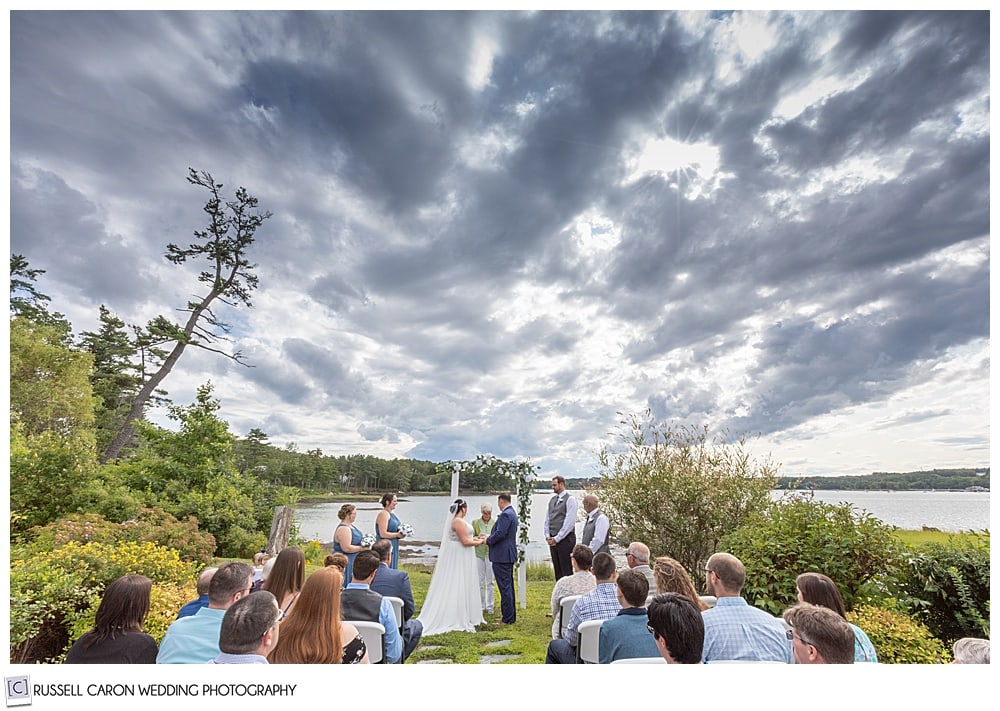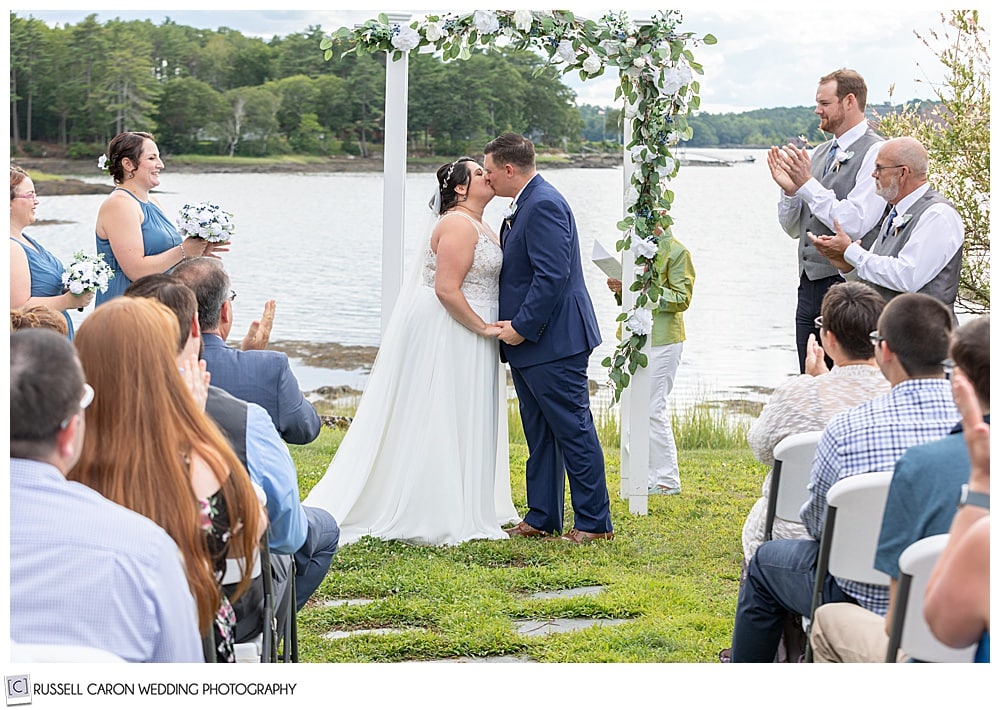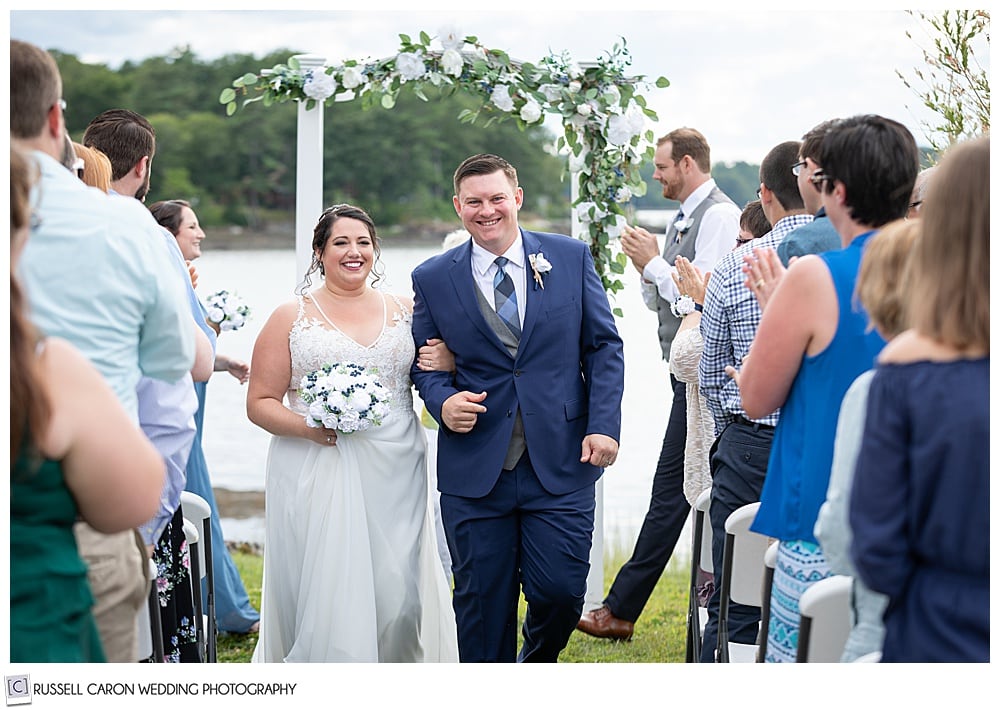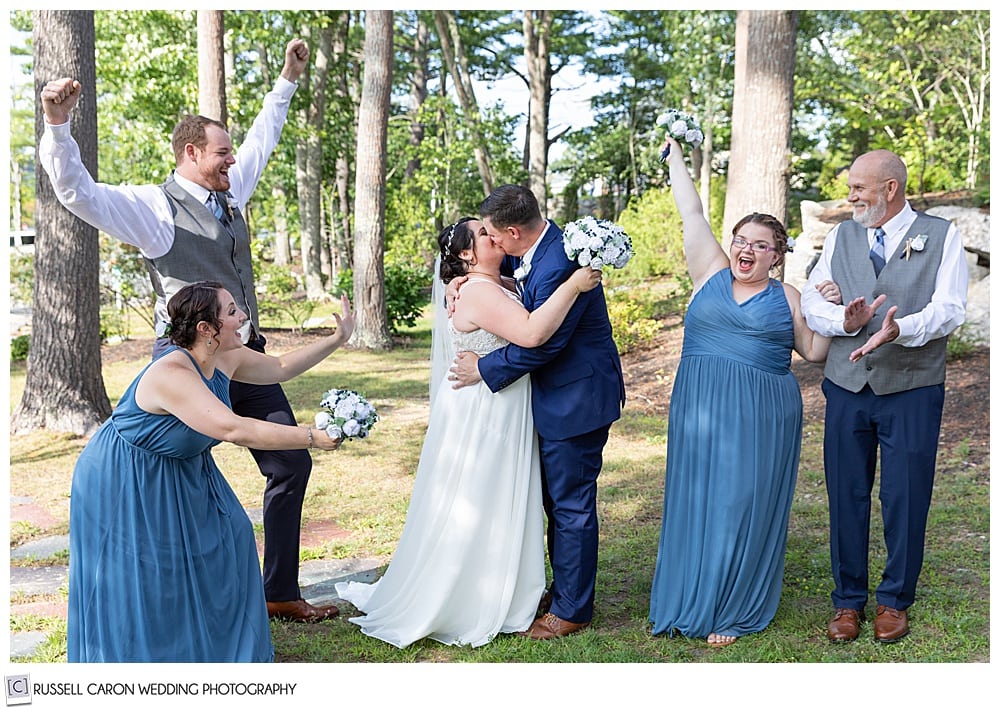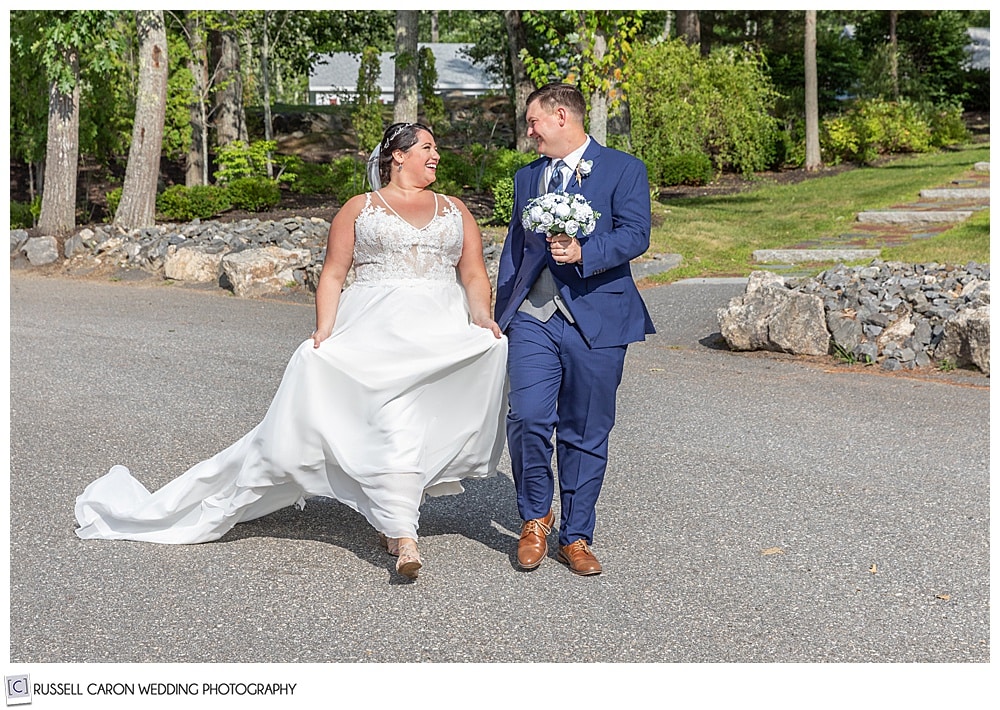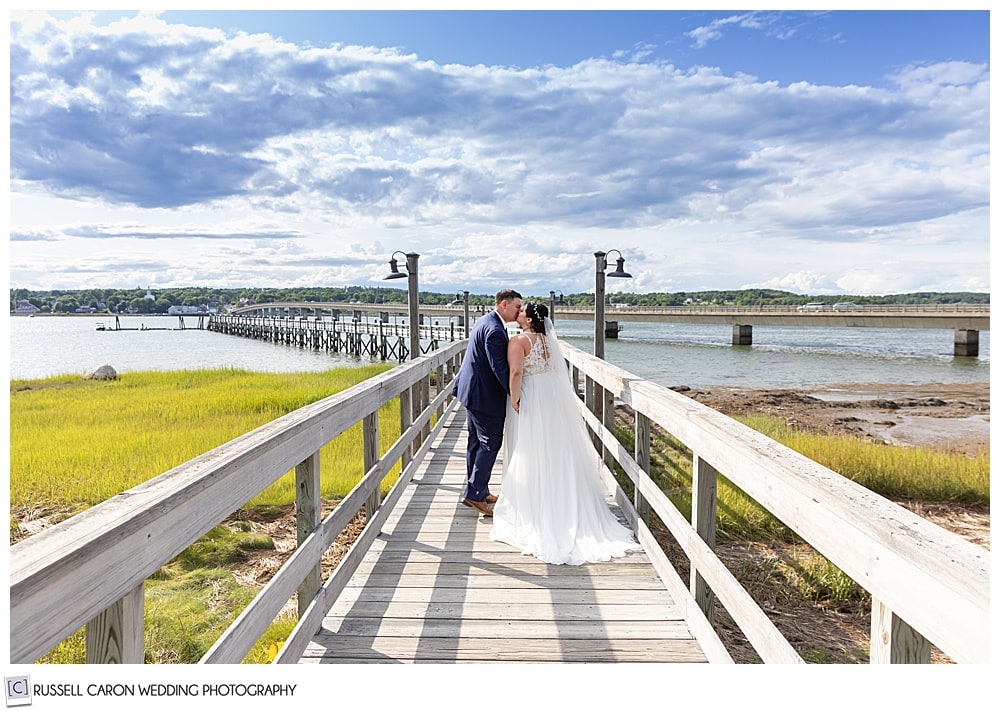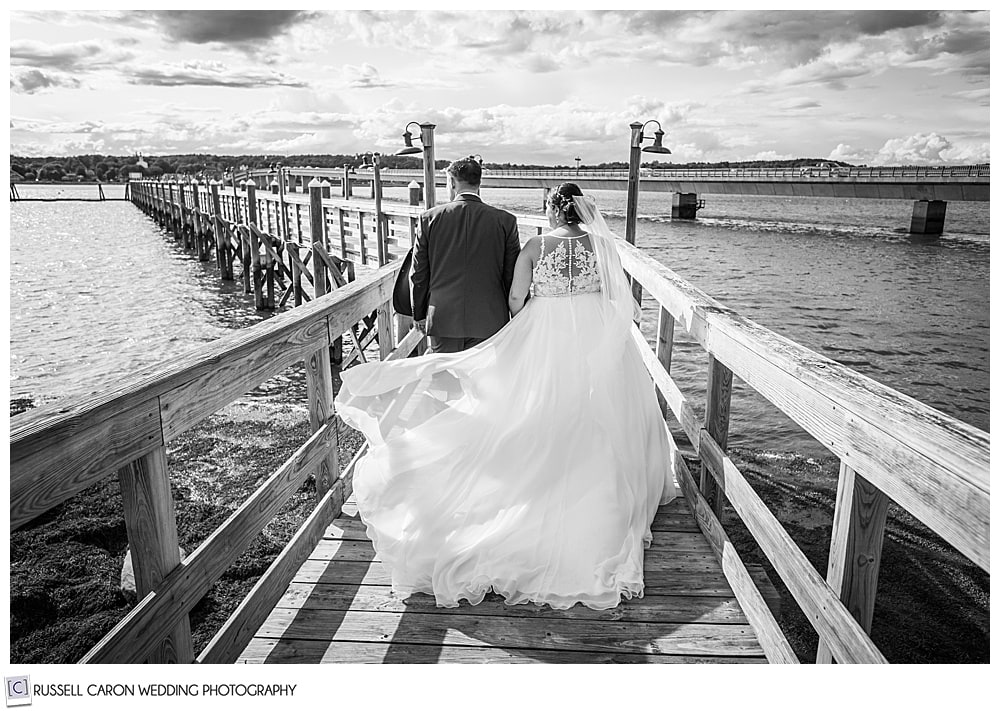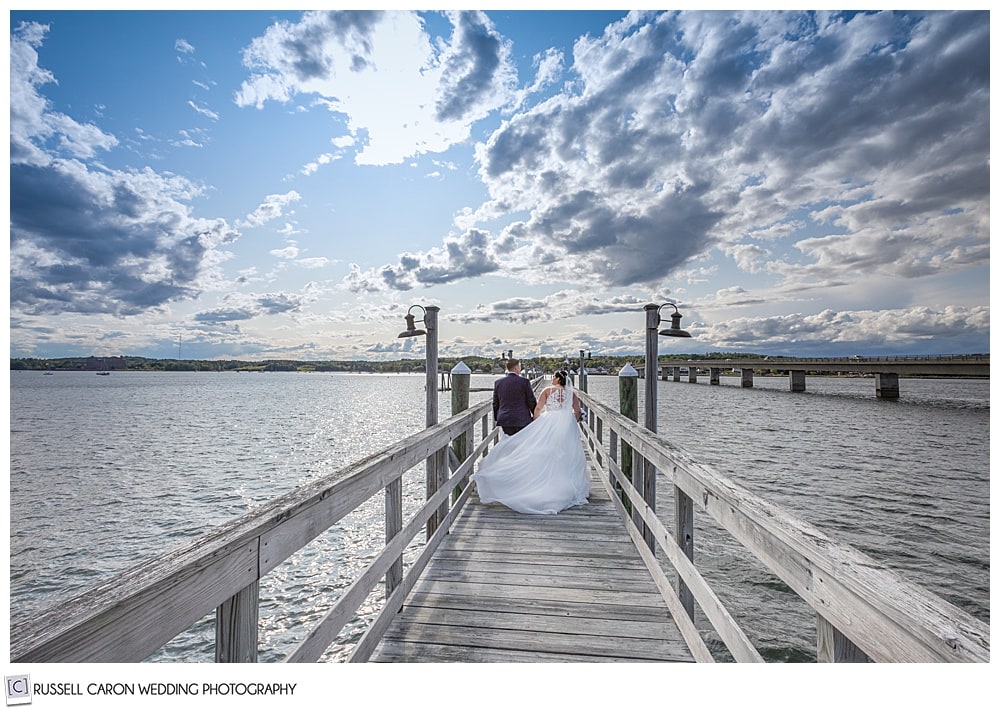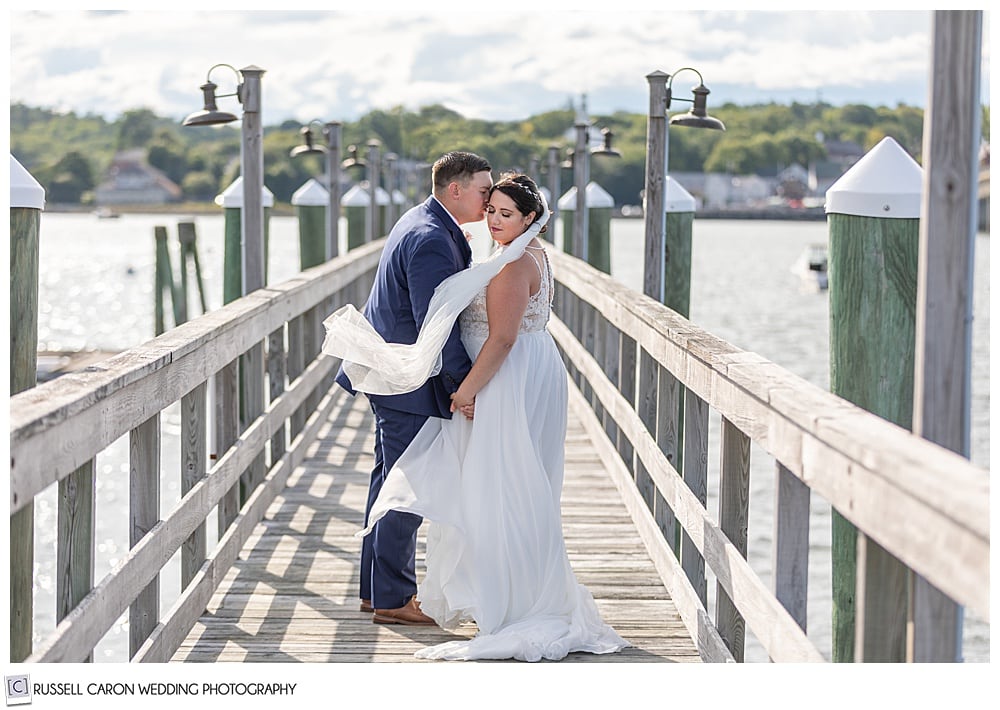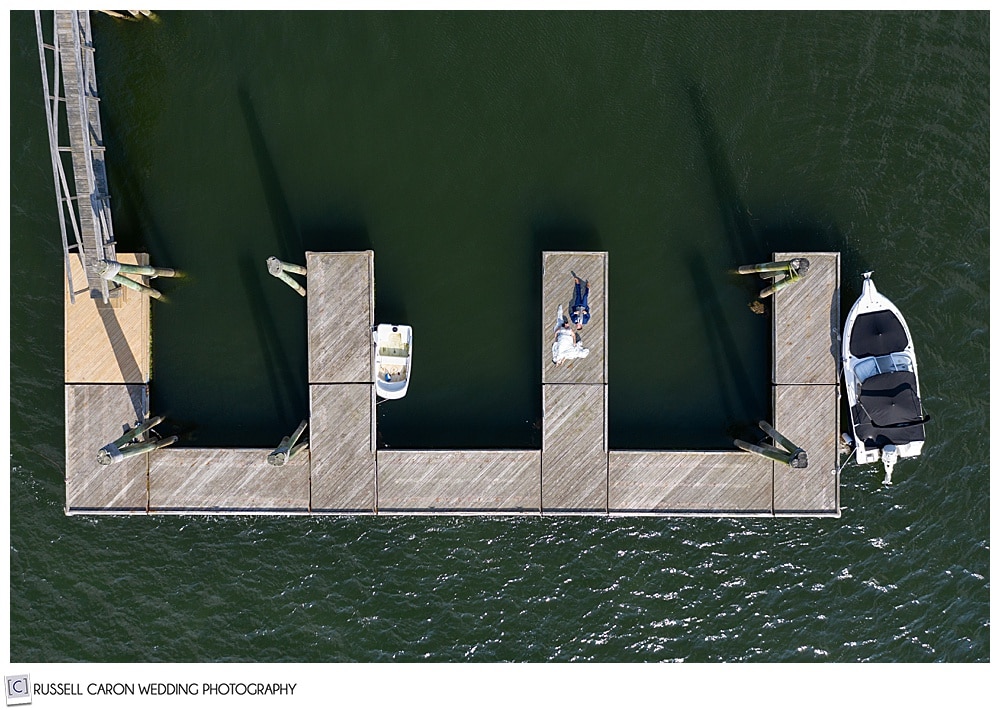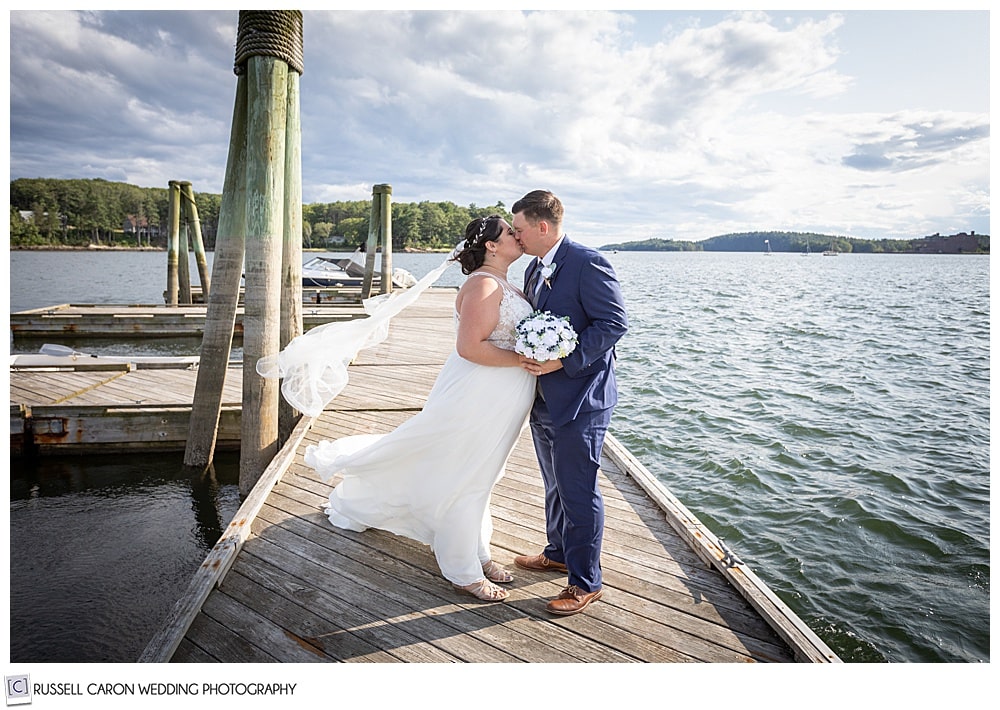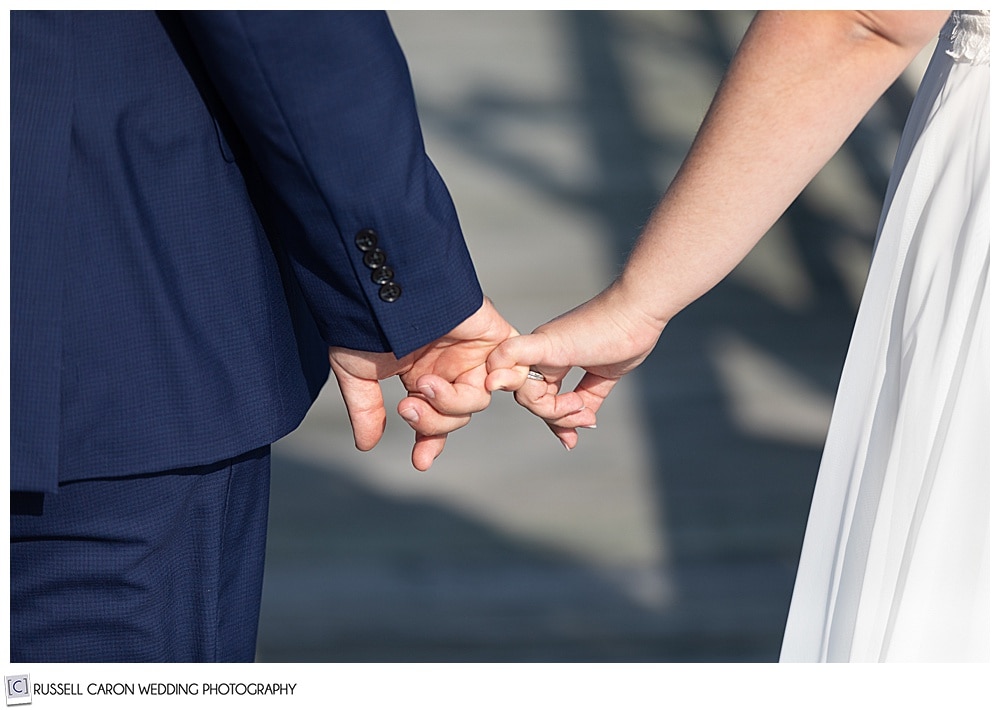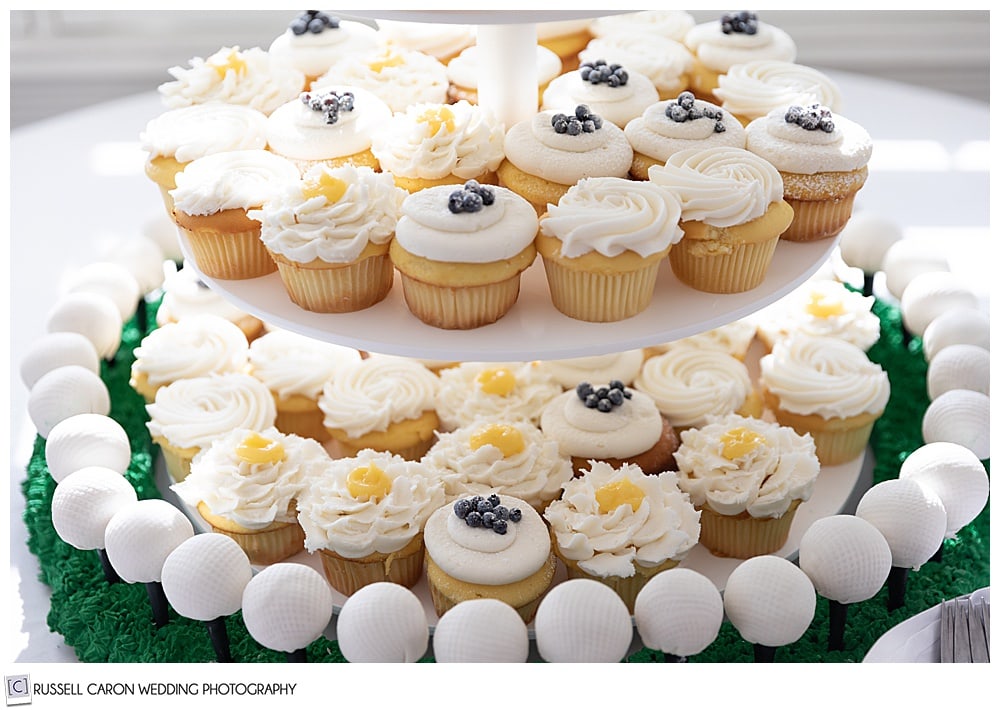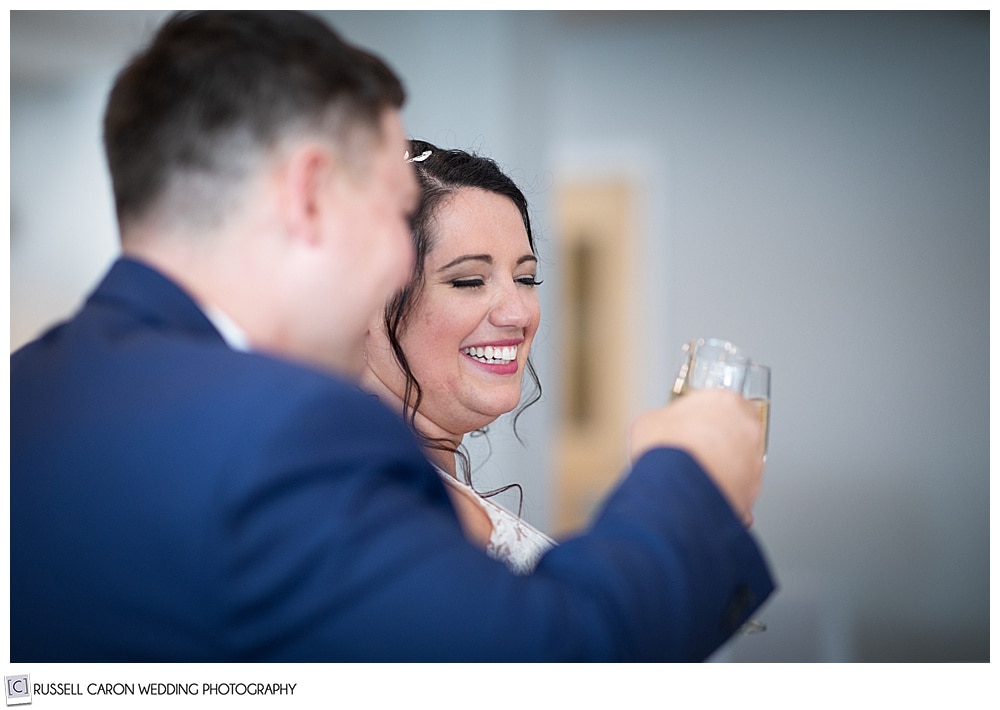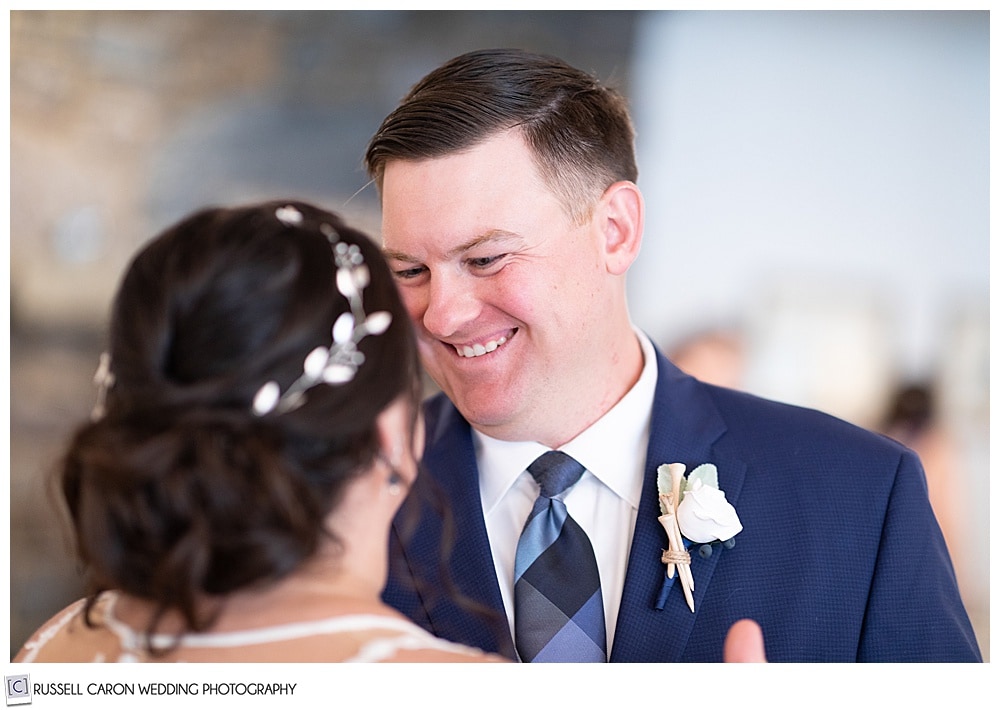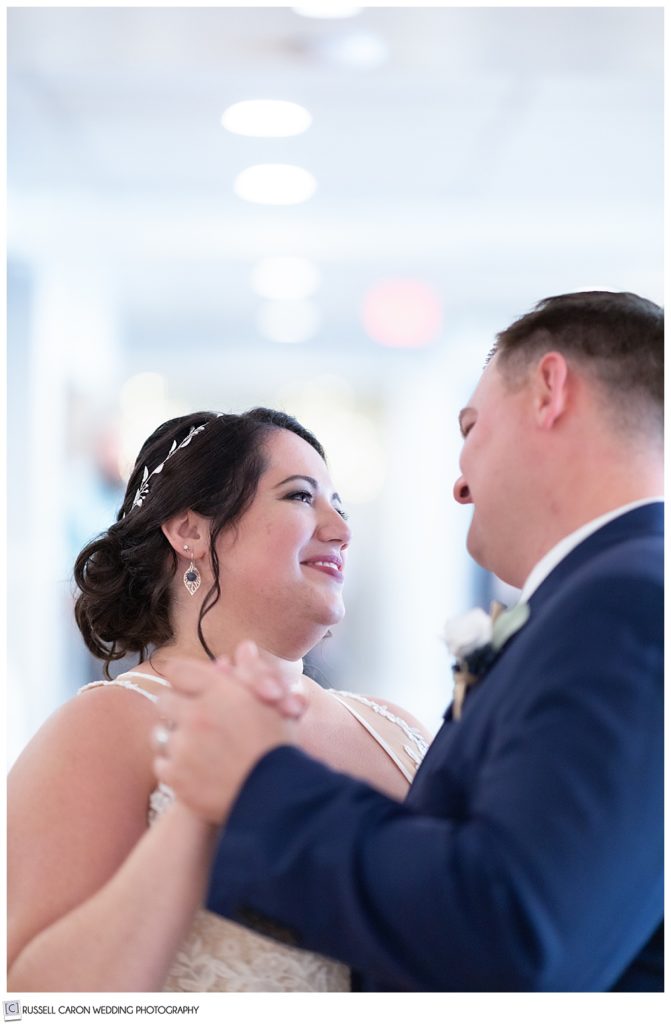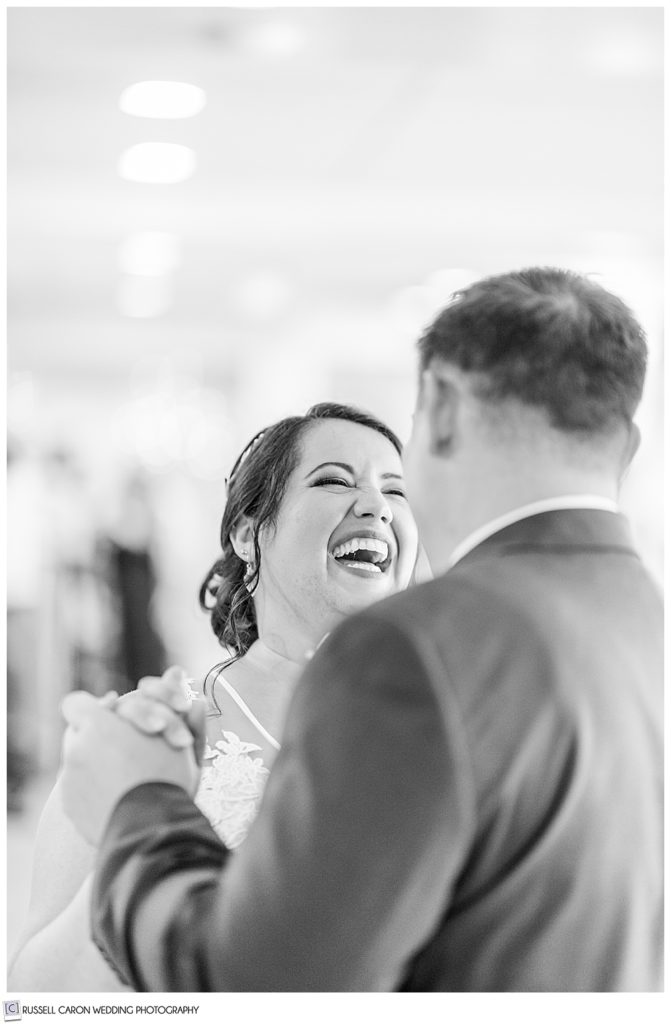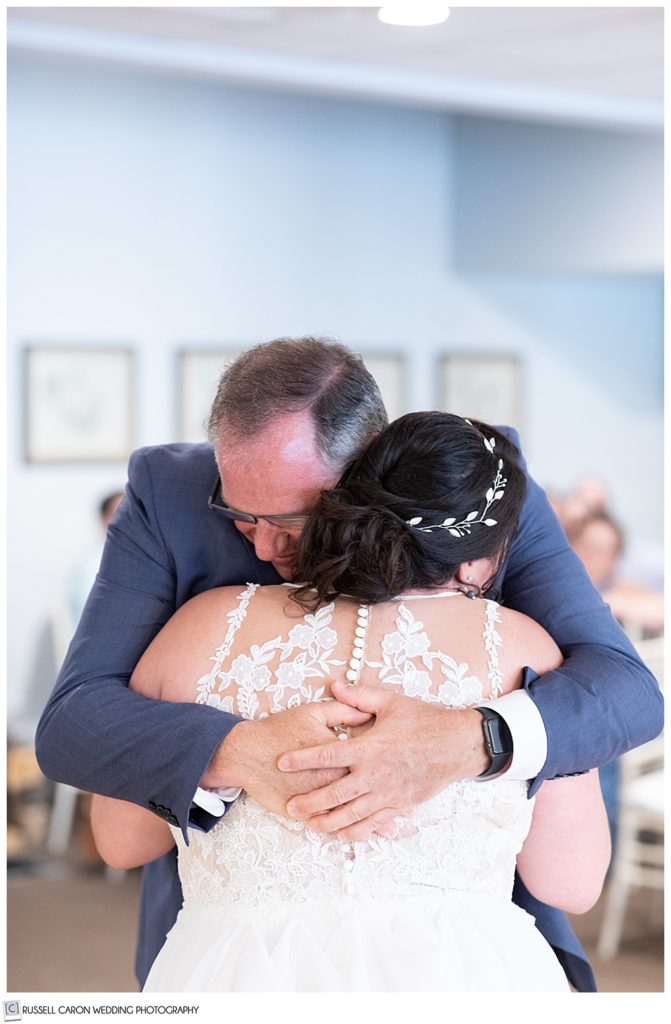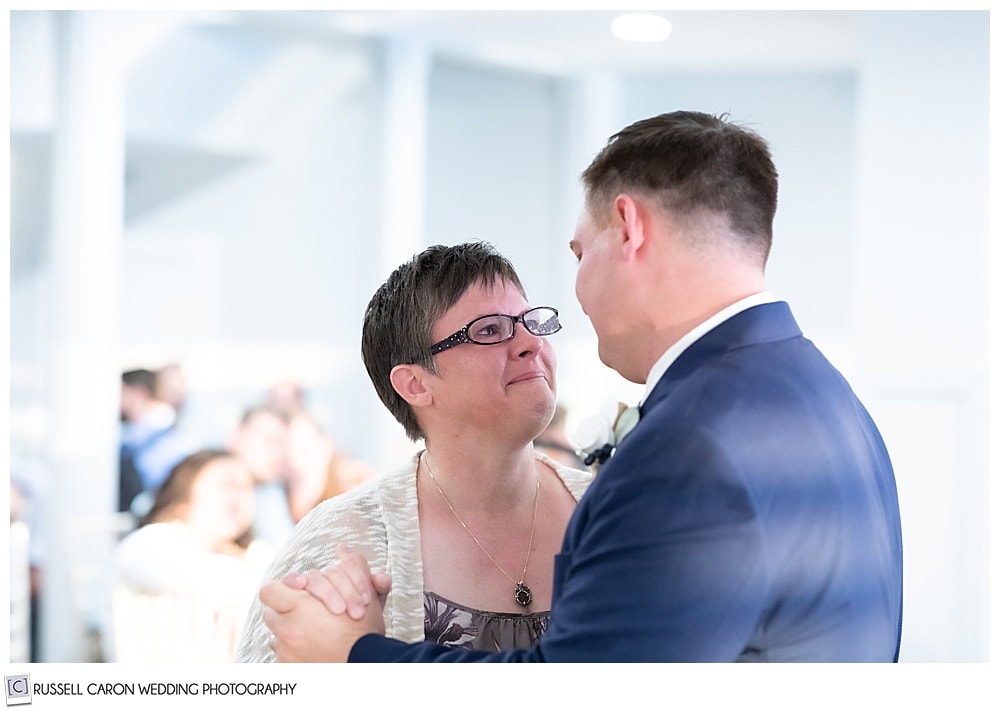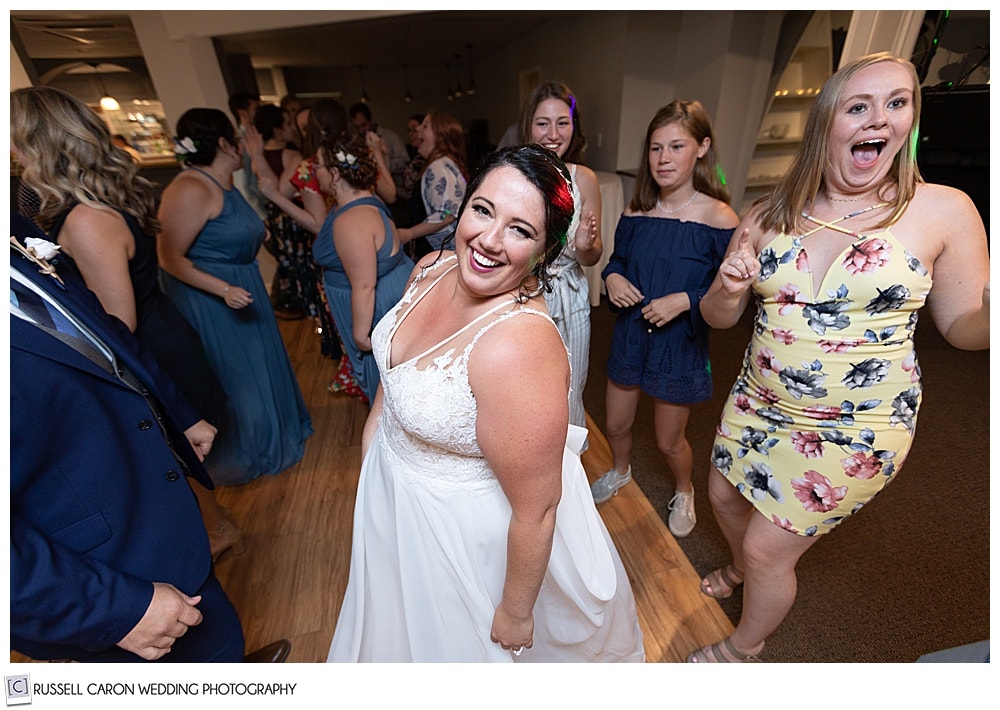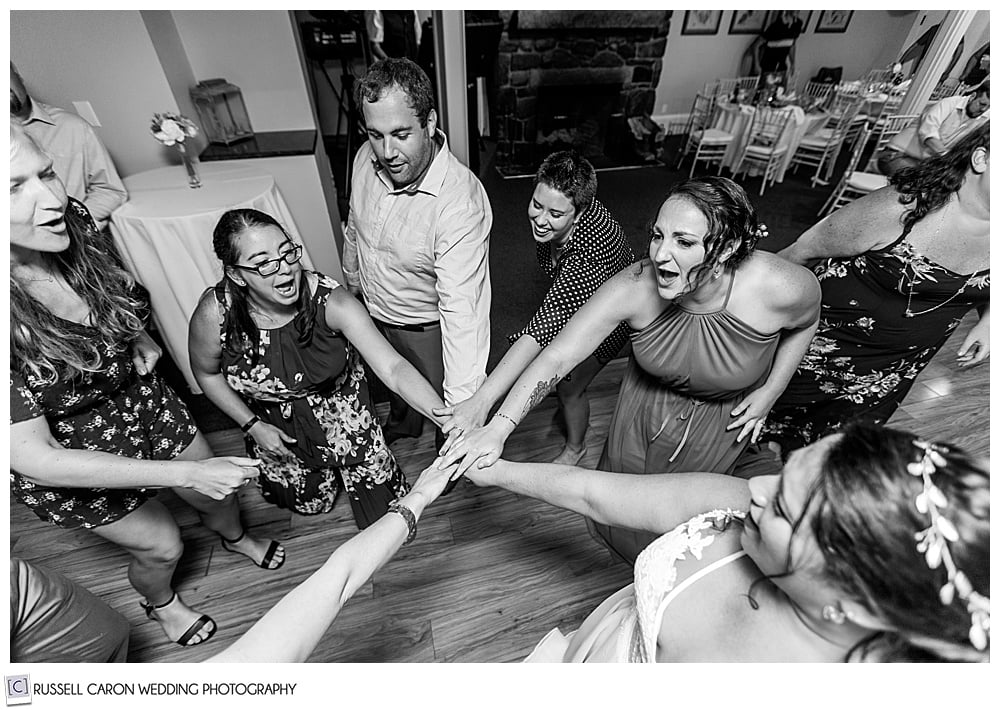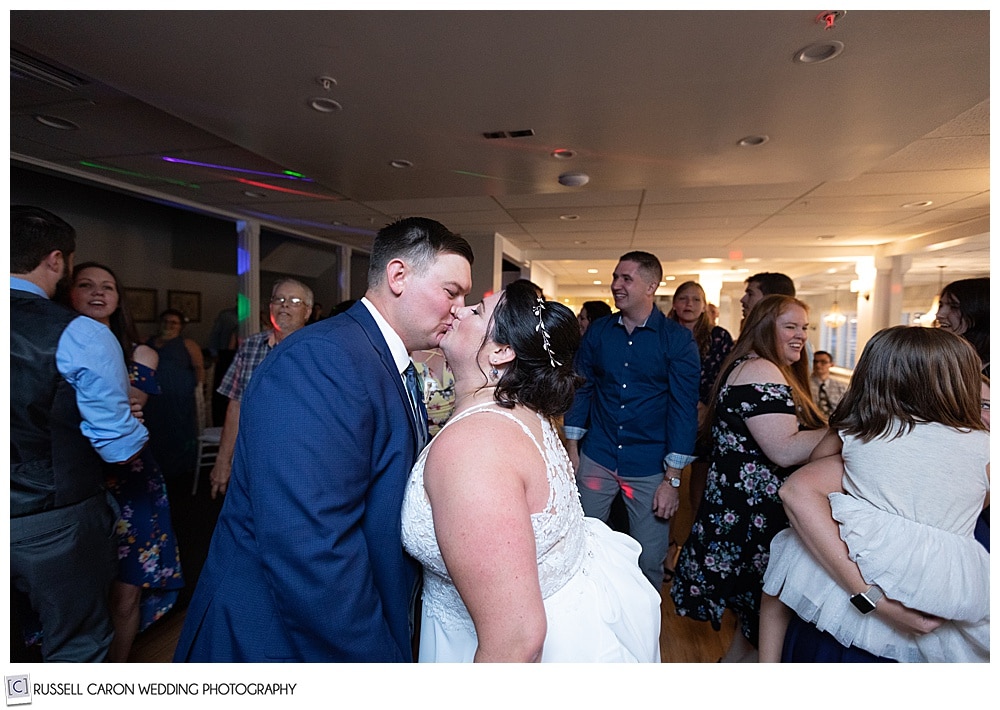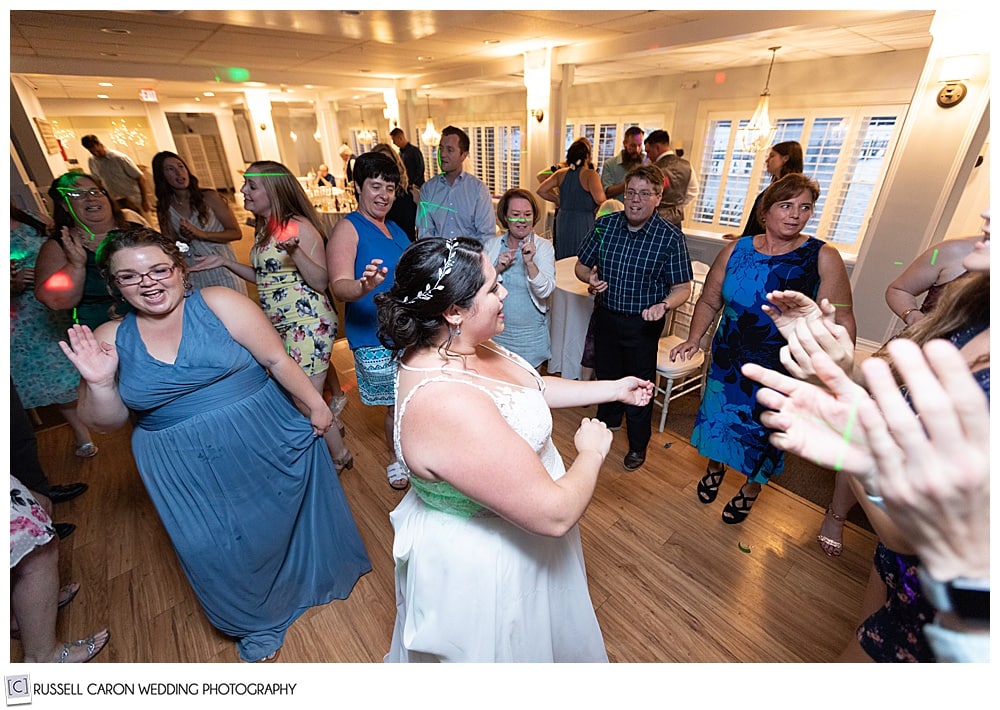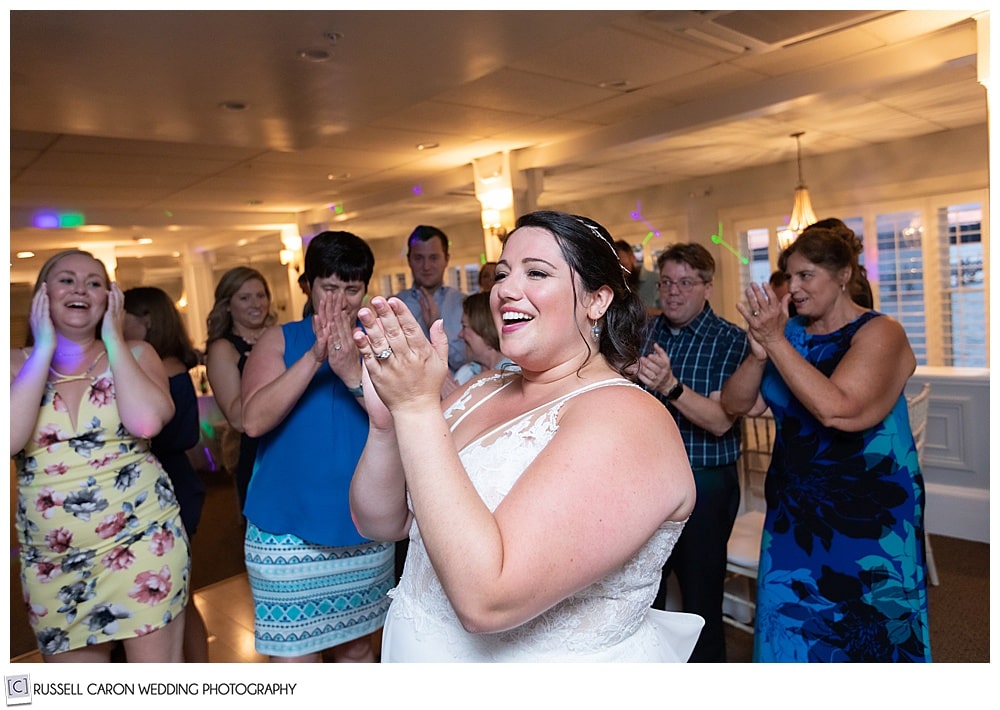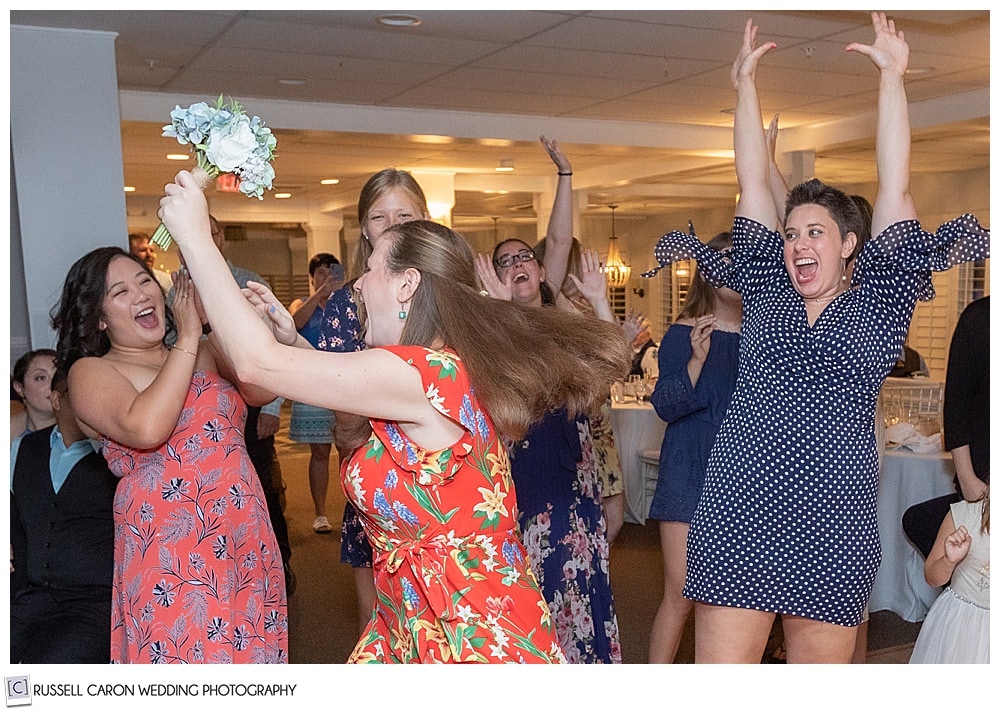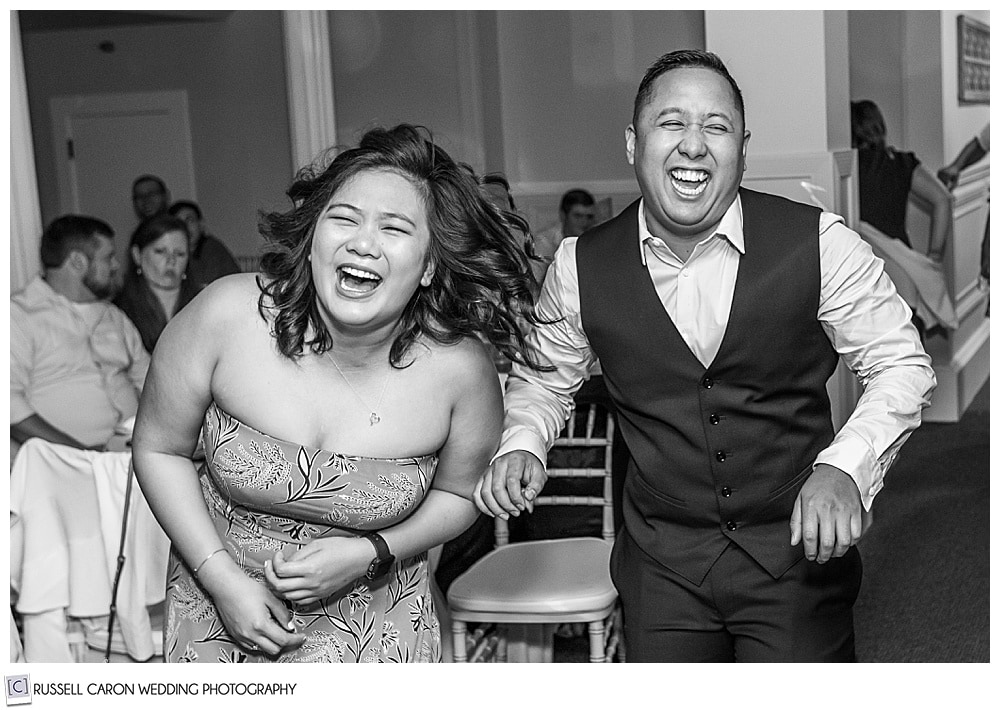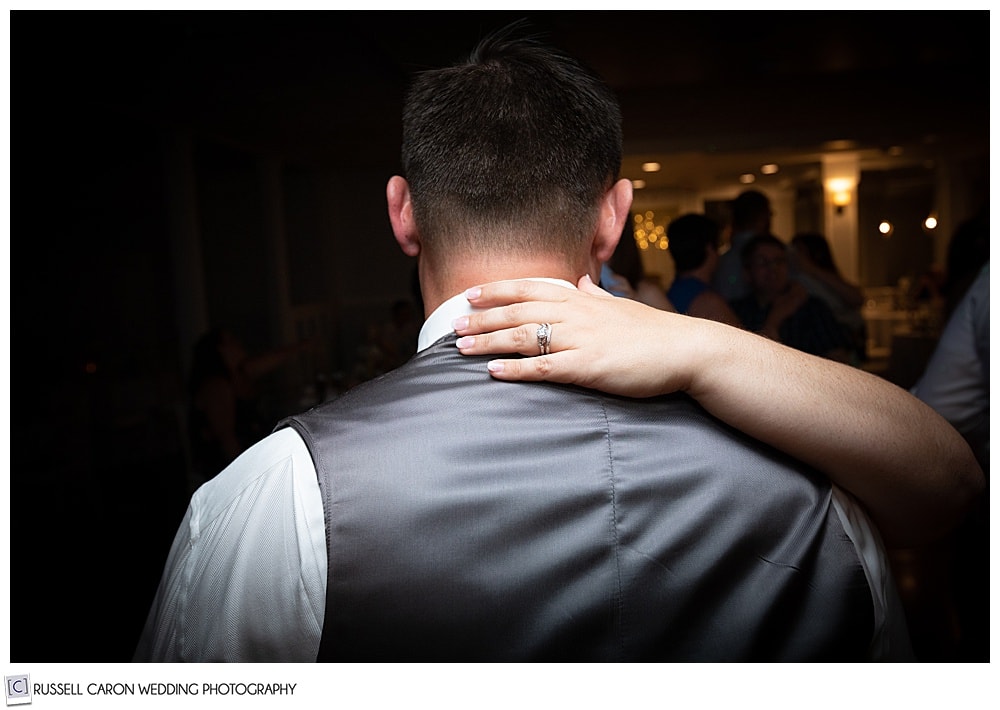 Venue: Sheepscot Harbour Village Resort
Photographers: Russell Caron Wedding Photography, photographs by Russell Caron
Officiant: Sally Bullard
Hair and Makeup: Level 10 Salon
DJ: John Marble from Dionne Entertainment
Wedding dress boutique: Milk & Honey Bride

Edgecomb Maine wedding photographer, Russell Caron, is a romantic at heart who loves photographing people in love. Are you recently engaged? No matter where your wedding is located, Russell Caron Wedding Photography would love to travel there and take breathtaking wedding photos! For more information contact us right away!