Cape Elizabeth Wedding Photography | Cape Elizabeth Wedding
Lori and Doug met each other in the fall of 2010. They decided a few weeks ago that it was time to get married, and chose to do an intimate beach wedding in Cape Elizabeth, Maine. With Saturday, April 30, 2016 as their official date, they hired us to do their Cape Elizabeth wedding photography. A part of their master plan was that, if the weather cooperated, their ceremony would be on Crescent Beach, behind the Inn By The Sea. Everyone was a bit nervous when four days before the wedding, four inches of snow blanketed the area, in a rather late snowstorm! Keep in mind we had hardly had any snow during the winter.
So here we were at the end of April and winter was still in the air. Thankfully, though, the snow melted quickly, and their wedding day was sunny, breezy and cool. Finally, Lori and Doug had their wish come true, and they were indeed married on the beach!
Lori and Doug: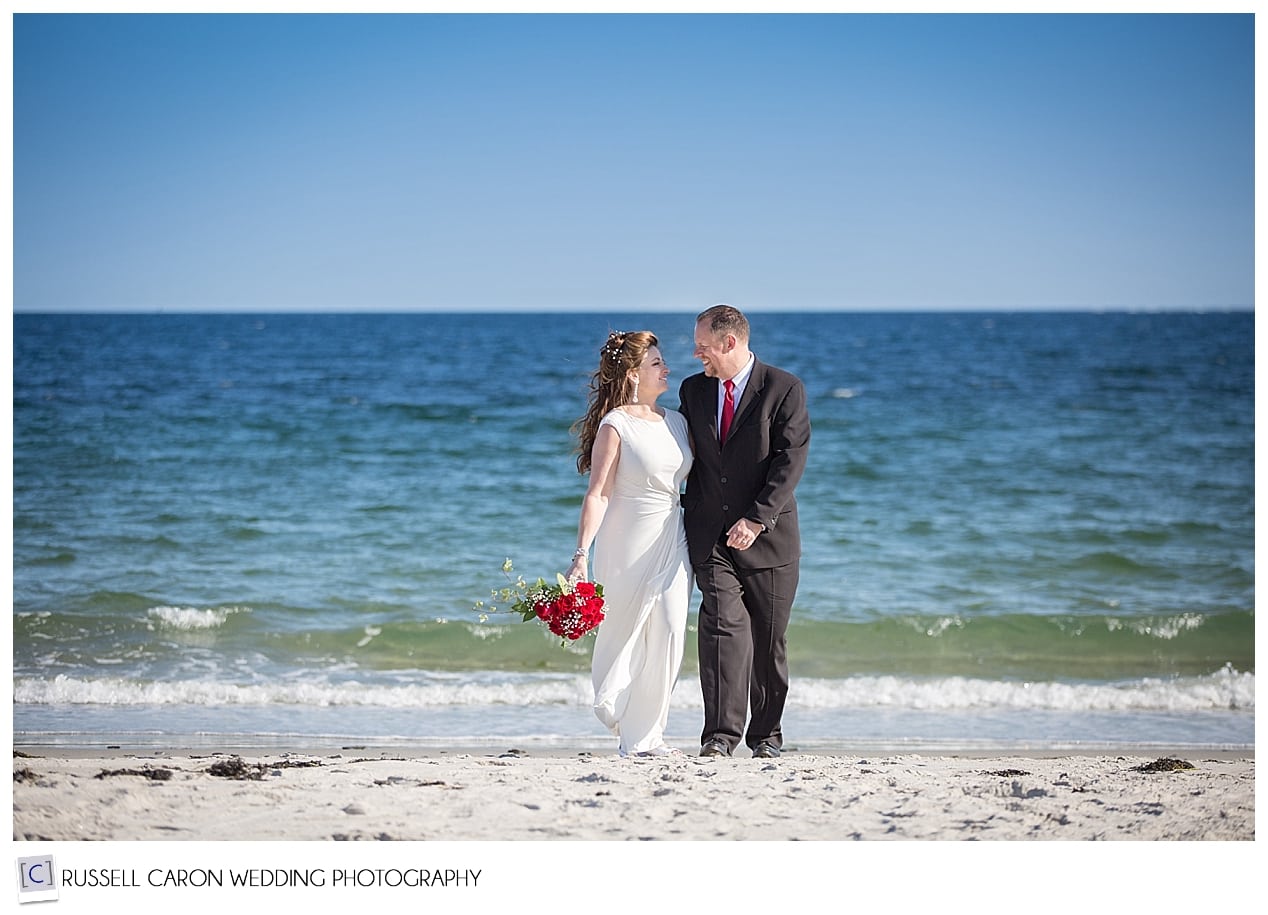 Above, a few minutes after the wedding for some directed/candid shots that Lori and Doug envisioned with the Atlantic Ocean as their backdrop. Below: a few photos from the beginning of the day. We covered all of these images well within the two hours we were on duty for this intimate wedding.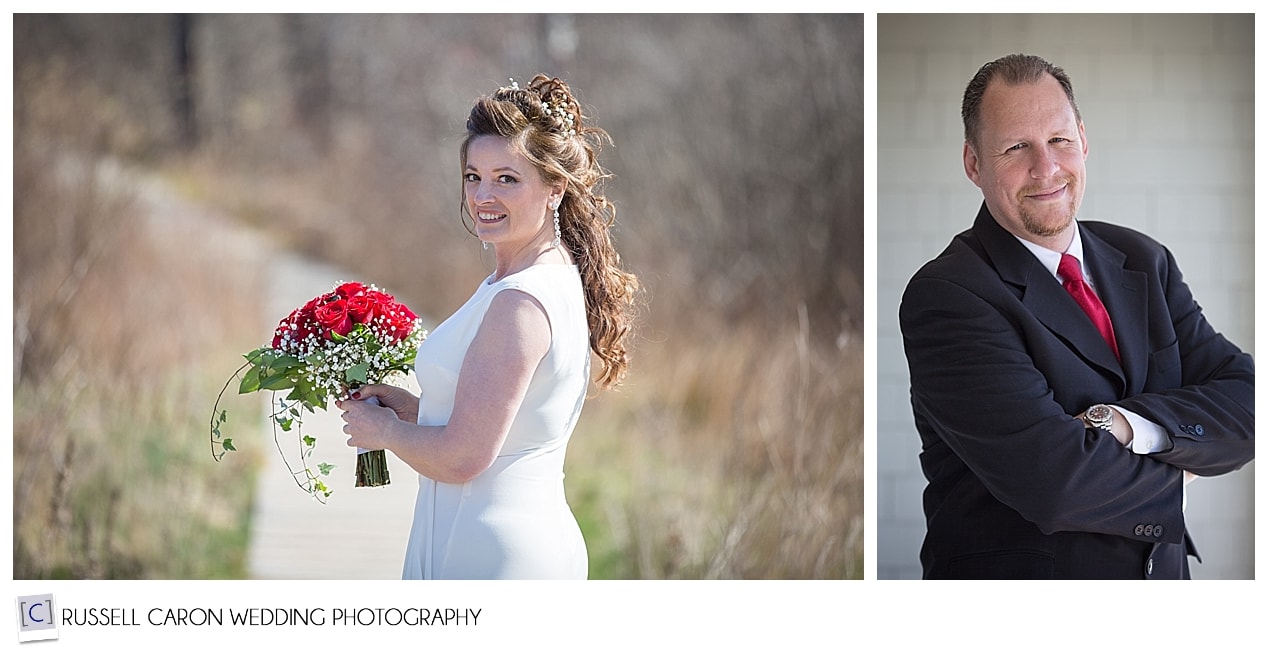 This sweet wedding had some very important guests. Lori's mom, Lori's two children, Doug's parents, and their officiant, make up this intimate little gathering. Seven plus their officiant and us as their two photographers.
We love Cape Elizabeth wedding photography, especially at the Inn By The Sea. One reason is the boardwalk, above, where Lori and Doug are walking. Another reason is the proximity to Crescent Beach, at the end of that boardwalk. The Inn itself is very elegant, the rooms well appointed, and the service is top notch. Also, the staff at the Inn By The Sea are very friendly, professional, and knowledgeable. It was the perfect location for this wonderful wedding! Best wishes to the newlyweds!
Cape Elizabeth Maine wedding photographers, Russell and Liz Caron, put the fun into wedding photography for Maine wedding couples. Feel the love as this dynamic pair effortlessly capture each of your cherished moments, producing natural poses and unparalleled art for your special day. For more information on Cape Elizabeth wedding photography, please 

contact us
 right away!