Candid Wedding Moments | Maine Wedding Photographers
Candid wedding moments are something we look for during all aspects of your wedding day.
Here are Elizabeth and Scott, just after their first look at their wedding at Lynch Park in Beverly, Massachusetts. In this shot, they were relaxed and happy, and this photo perfectly captures who they are as individuals and as a couple.
Couples share with us how there was often lots of anxiousness and nervousness in the earlier parts of the day, but once the first-look has happened, the jitters magically vanish! And when the nerves turn to calm, the photos become all the more natural and fluid. We know that's the case with these two, and how much more evident could it be than shown in this photo! Look at the sheer joy! We love the classic black and white element of this shot, too. Enough so that it's our #6 photo of 2018!
See the rest of their Lynch Park wedding!
Photo by Russell Caron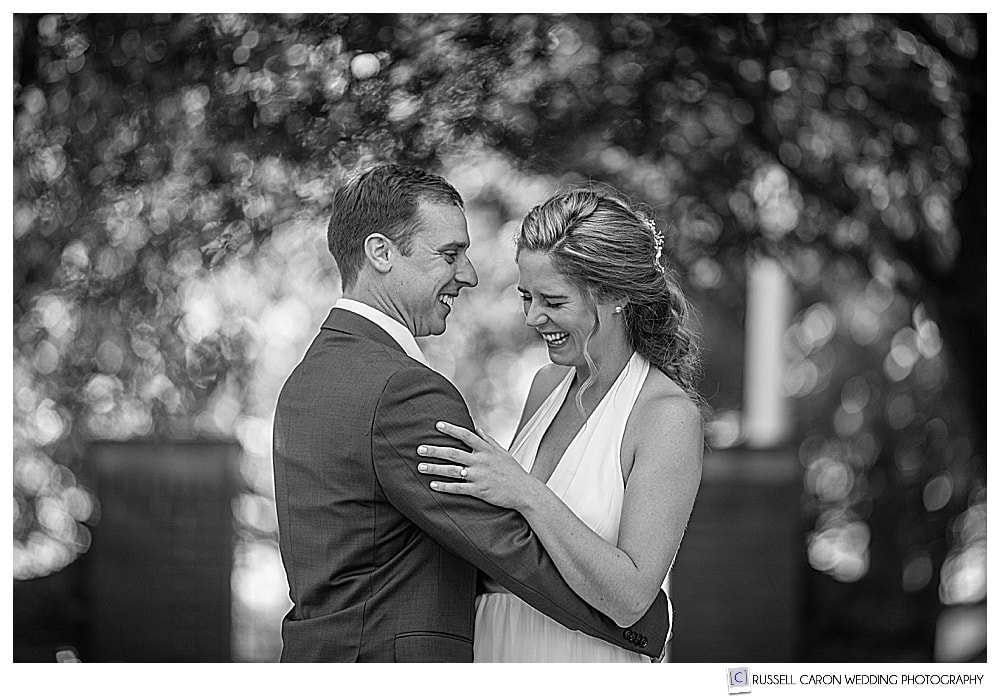 Vendor Partners
Venue: Lynch Park
Photographers: Russell Caron Wedding Photography, photographs by Russell Caron and Liz Caron
Officiant: Scott Mitchell
Florist: Garden Designs by Kristin
Paper Suite: Minted
Ceremony Music: Ray Novack
Reception DJ: Paul Dailey
Hair and Makeup: Melissa Abate at Flaunt Salon
Wedding dress: BHLDN
Men's Wear: Tommy Hilfiger
Catering Company: Creative Catering
We often prefer to process candid wedding moments in black and white, such as this image with Elizabeth and Scott. What are your thoughts? Please comment on the blog post, and share!! Thank you 🙂 The top 5 starts tomorrow!! Come back every day, until we reach #1 on December 31!
Award winning Maine wedding photographers Russell Caron and his wife, partner, and co-shooter Liz Caron photograph weddings, and weddings only, from Boston to Bar Harbor and destinations worldwide. Let us tell you more about why choosing us as your wedding photographers could be one of the very best choices you'll make among your wedding day vendors. Contact us today for more information and our availability for your wedding!