Camden Maine Photography | Camden Maine Montessori School Benefit
Our friend Kristen Winters, asked us to volunteer our time for the annual benefit auction for the Children's House Montessori School. We gladly accepted. We know Kristen from her amazing talents in her wedding planning and event business, Beehive Creative Events. A Havana themed auction and party? Camden Maine photography? This was a win win! We were in!
Have you ever been to a live auction? How about a live Maine auction? Yes, there is a difference! On Saturday, May 7, 2016 we photographed the annual fundraising auction and party for the Children's House Montessori School, in Camden, Maine. This lively event was held at 16 Bay View, Camden Maine's newest luxury boutique hotel. The hotel's banquet room was transformed with colorful banners, posters, and flowers. The food was amazing Cuban cuisine. At the cash bar were beer, wine, signature cocktails, spirits, and soda. A good time was in store for all!
Camden Maine Montessori School Benefit Auction
First of all, the event began with a silent auction and cocktail hour. Items included hand made jewelry, hand knit children's clothes, gift certificates galore, children's toys, a leather briefcase,photography packages, restaurant gift certificates, and freshly roasted coffee.
Finally, the real fun began with the live auction at 6:30. The auctioneer, Rosey Gerry, an original and colorful Mainer, kept the crowd going. As a result, the atmosphere was fast paced and fun, and included lots of ribbing and laughter. The live auction featured treasures such as an African safari, original oil paintings, photography portrait packages, a hand made quilt, and adirondack chairs. There were Cedar Works gift certificates, climbing adventure packages, and many more wonderful items. There was also a jar of locally made honey on the auction block.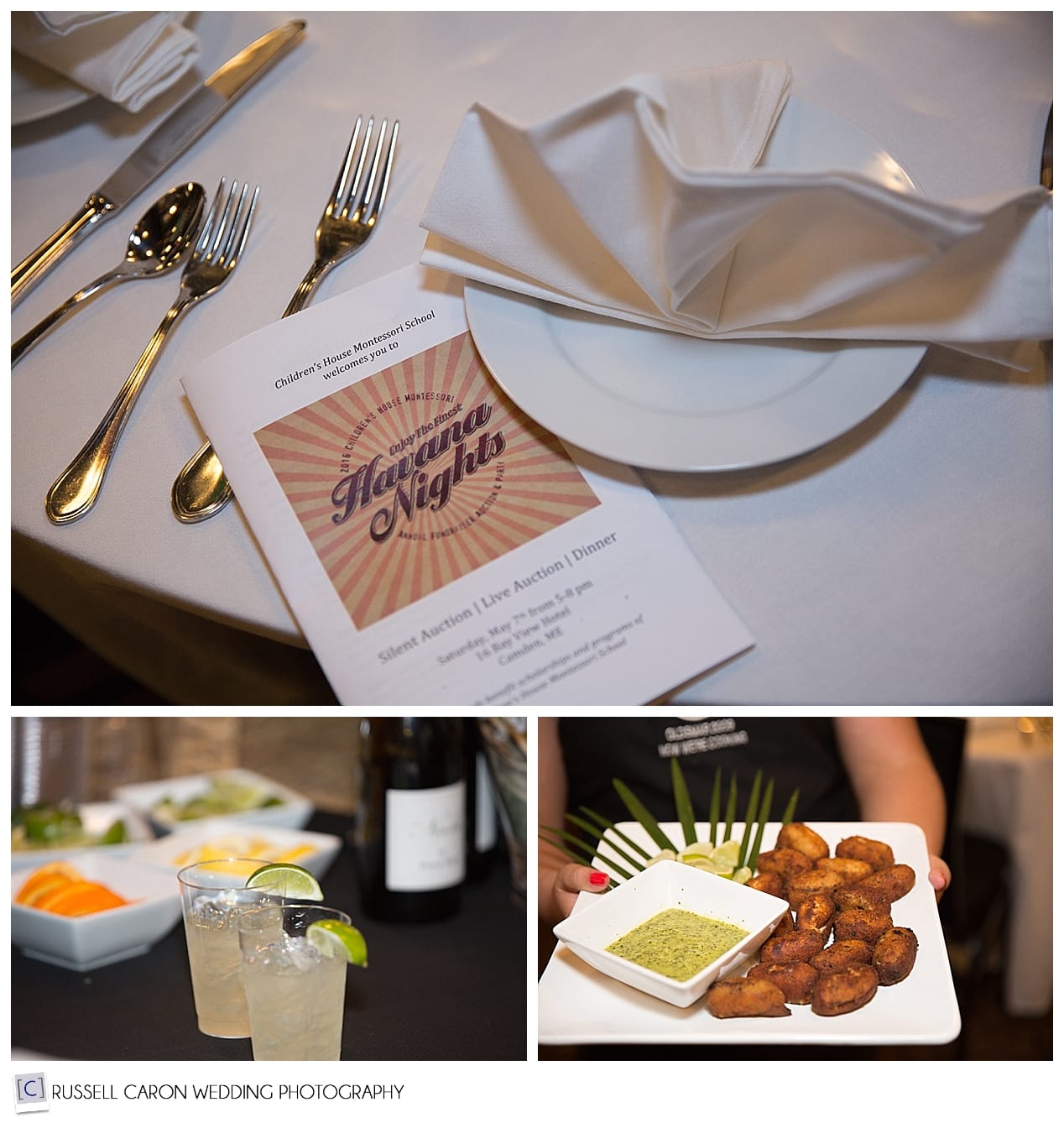 Zafiro Cuban Kitchen catered the party with their fresh, full-flavored Cuban fiesta food. Delicious!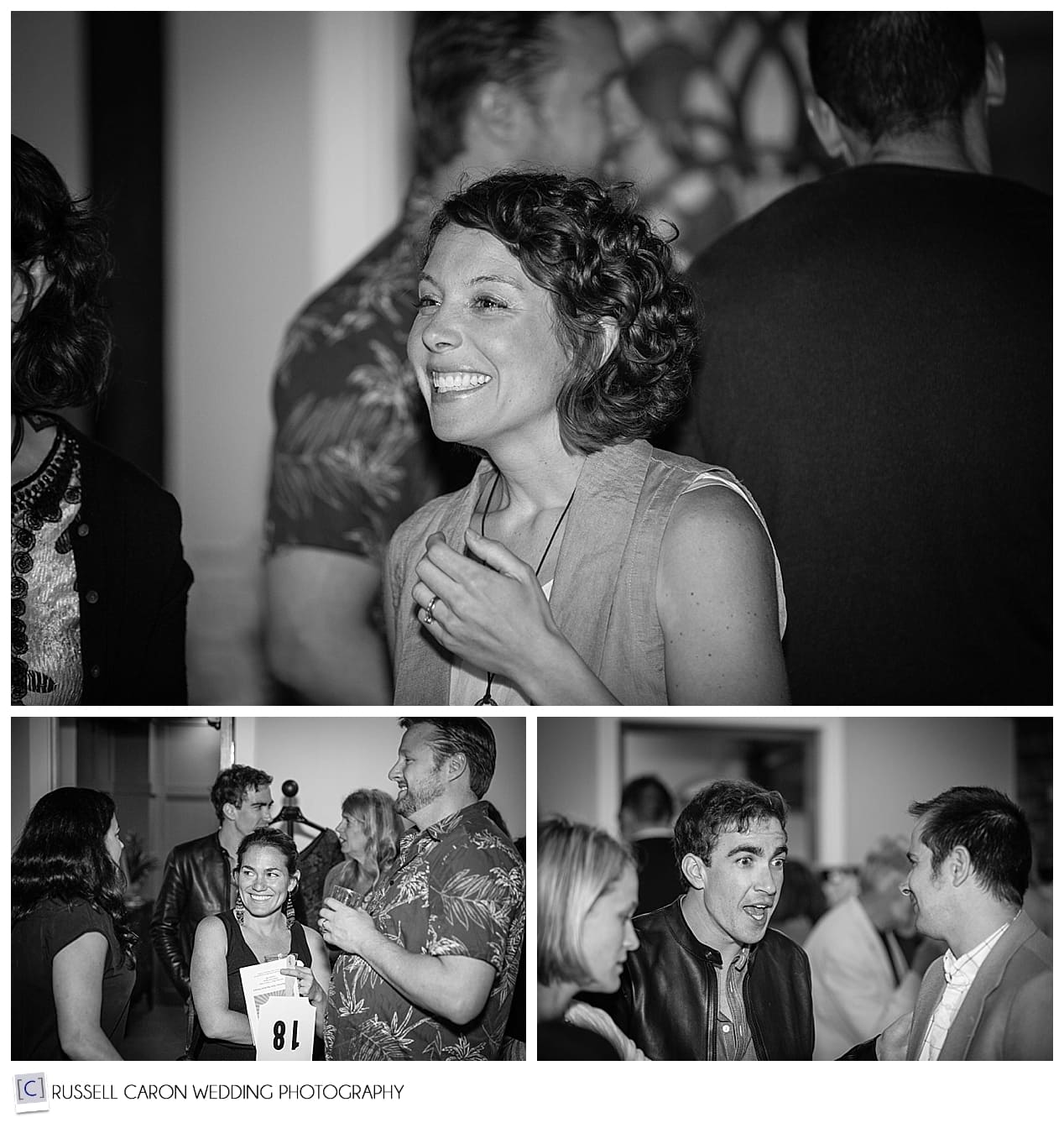 The cocktail hour, above and below. Guests mingling and getting warmed up for the live portion of the auction.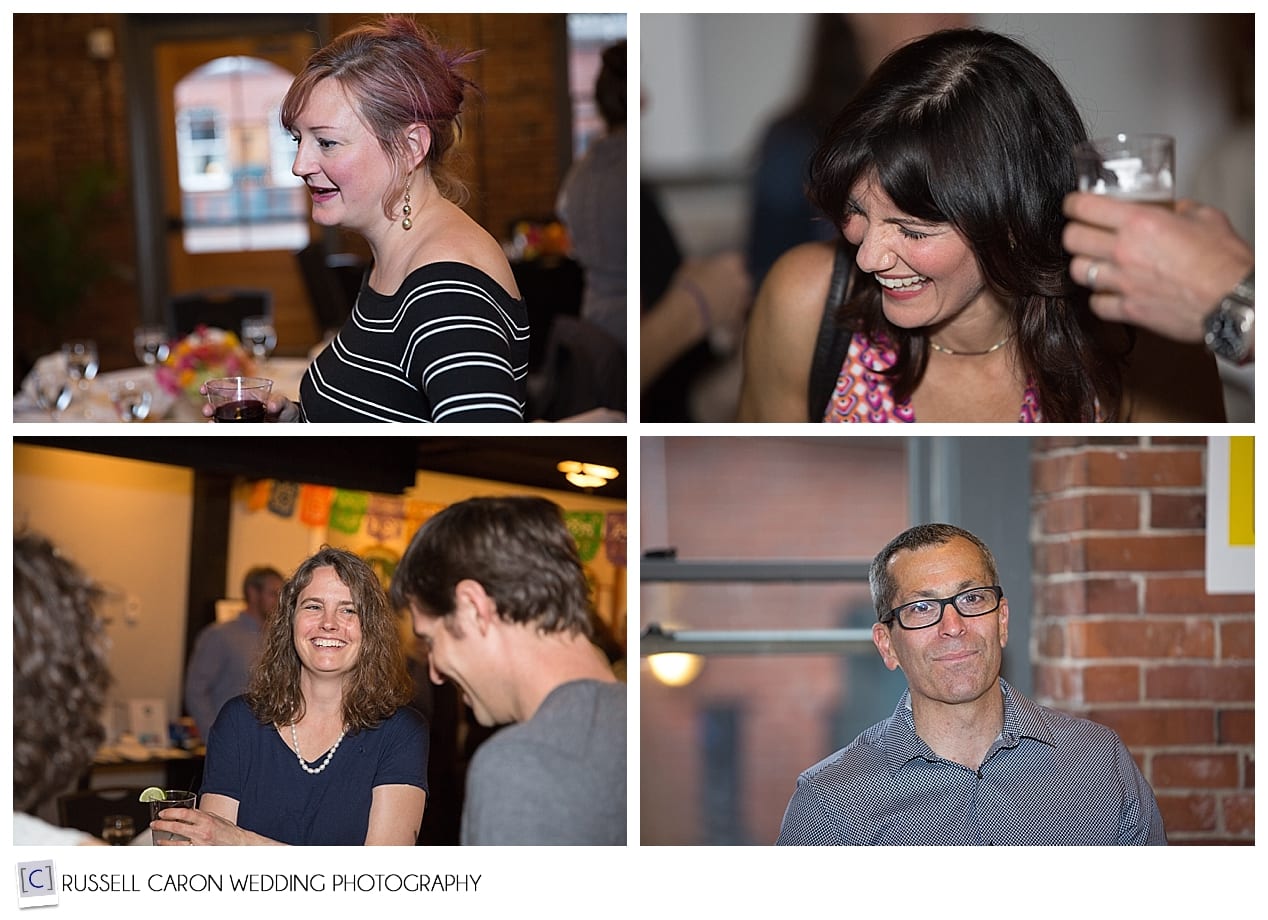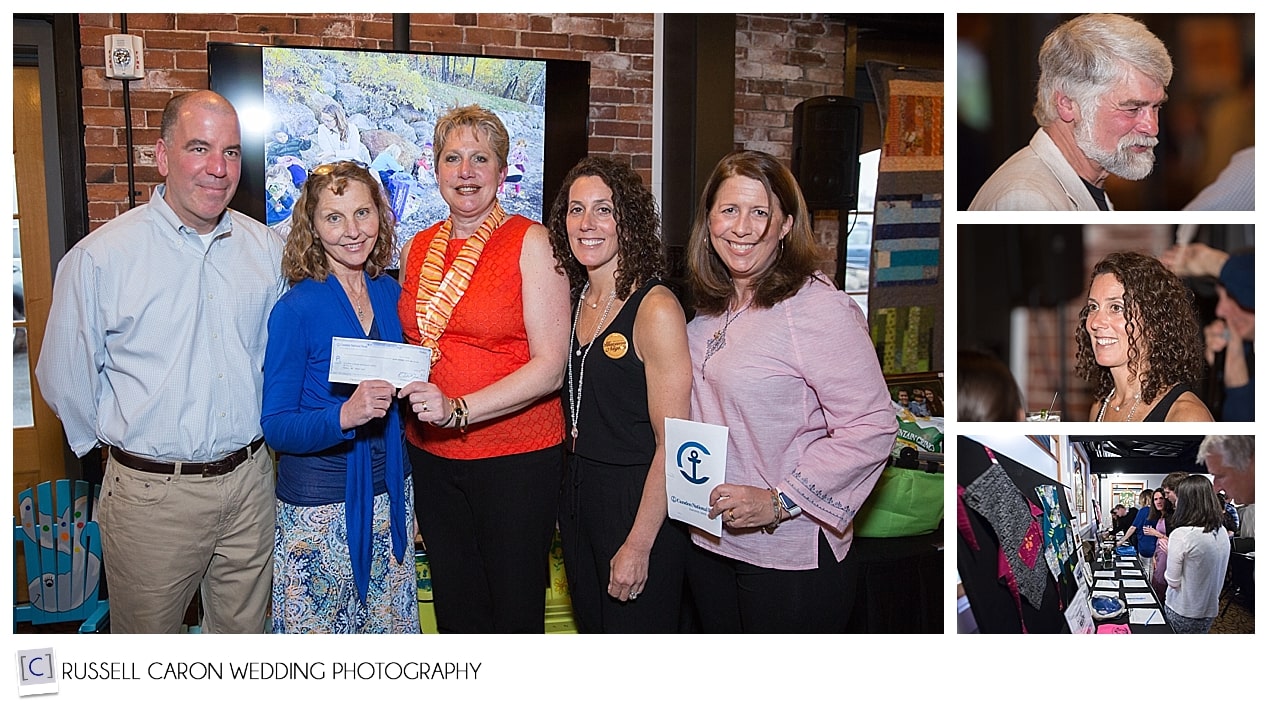 Camden National Bank donated a check for the worthy cause, above.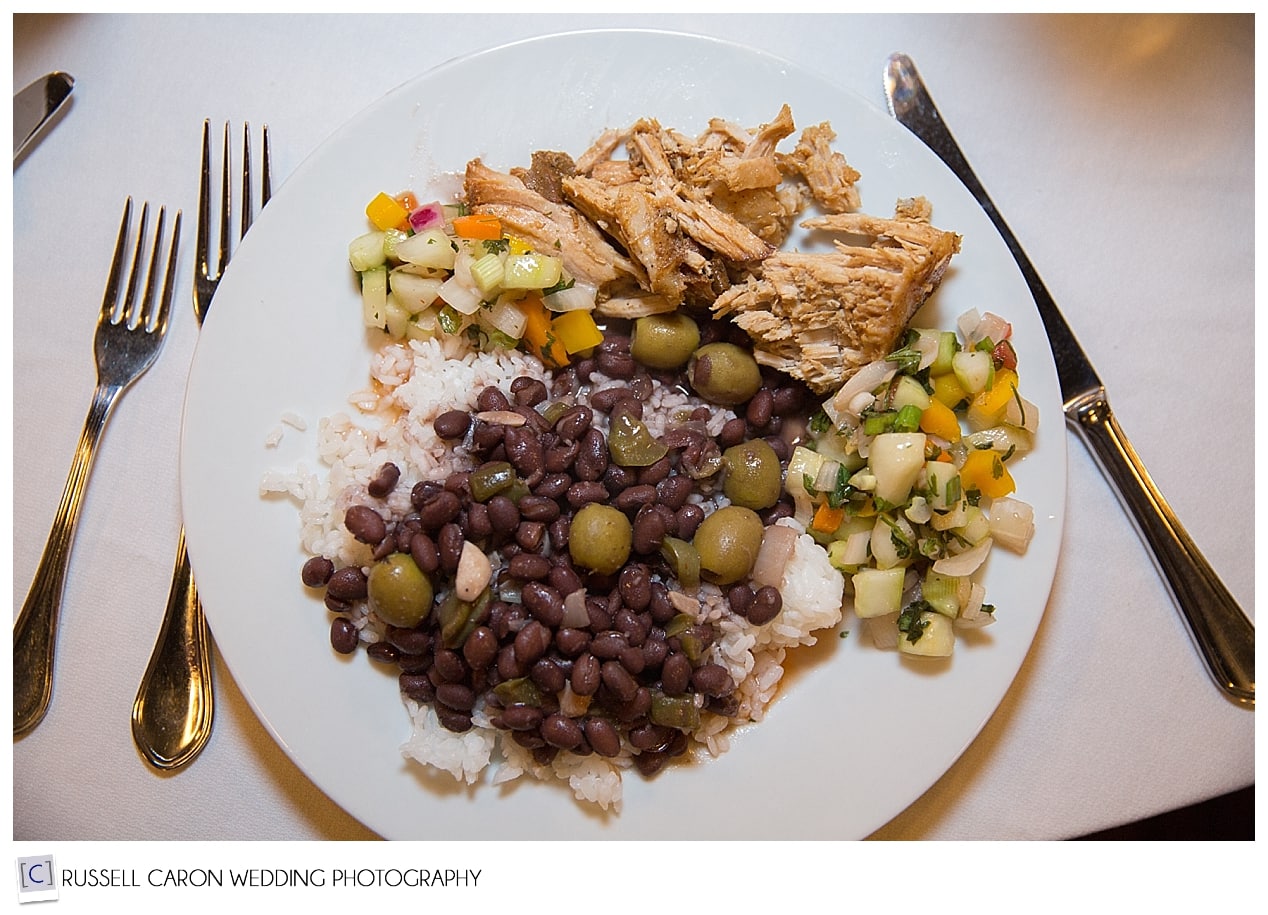 Dinner was served at 6pm. Included were flavorful dishes such as cilantro salad, fried yucca, and slow roasted Cuban pork, above.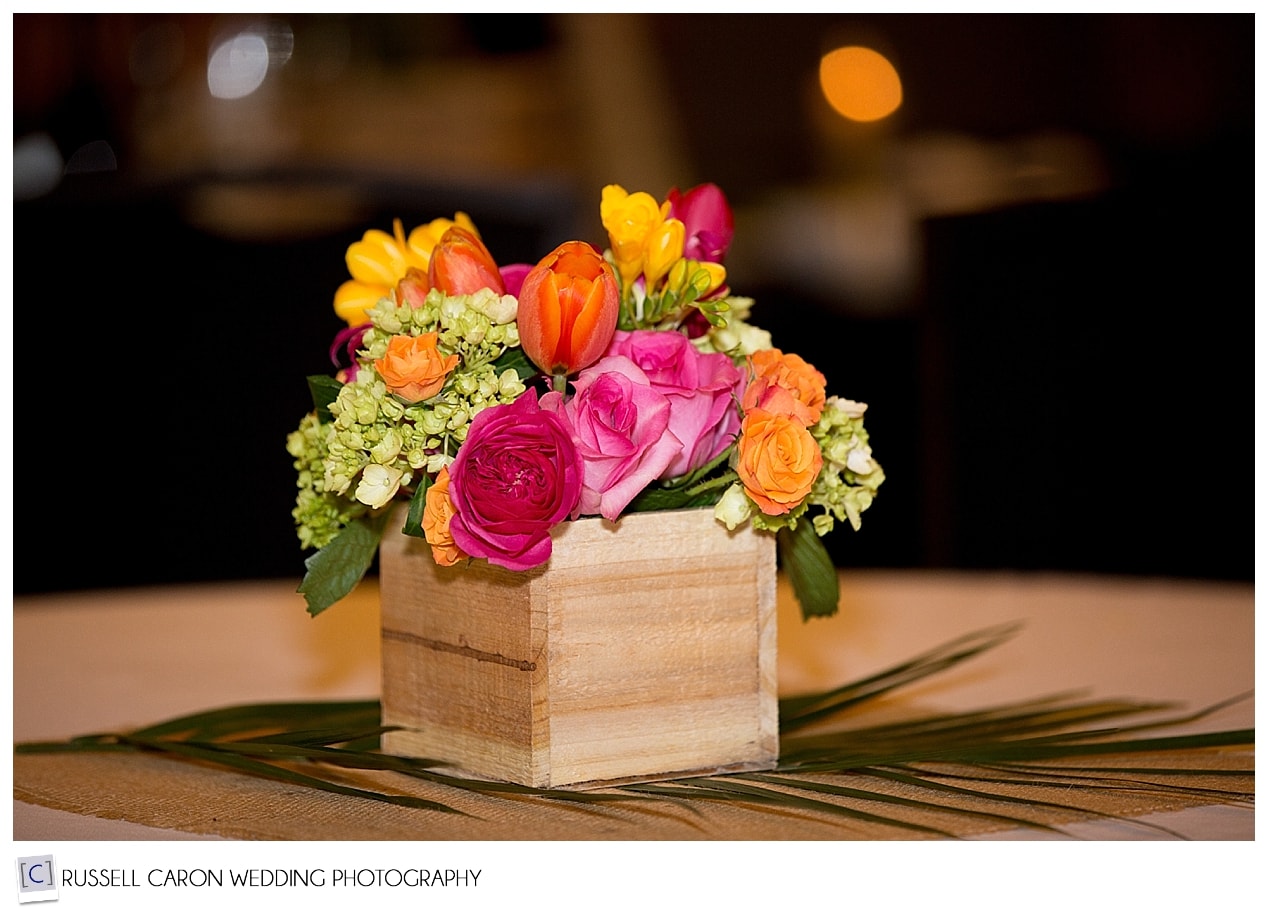 Kristen Winters provided the cheerful flowers, above.
Below, locally well-known auctioneer Rosey Gerry led a lively, fun, and rewarding live auction.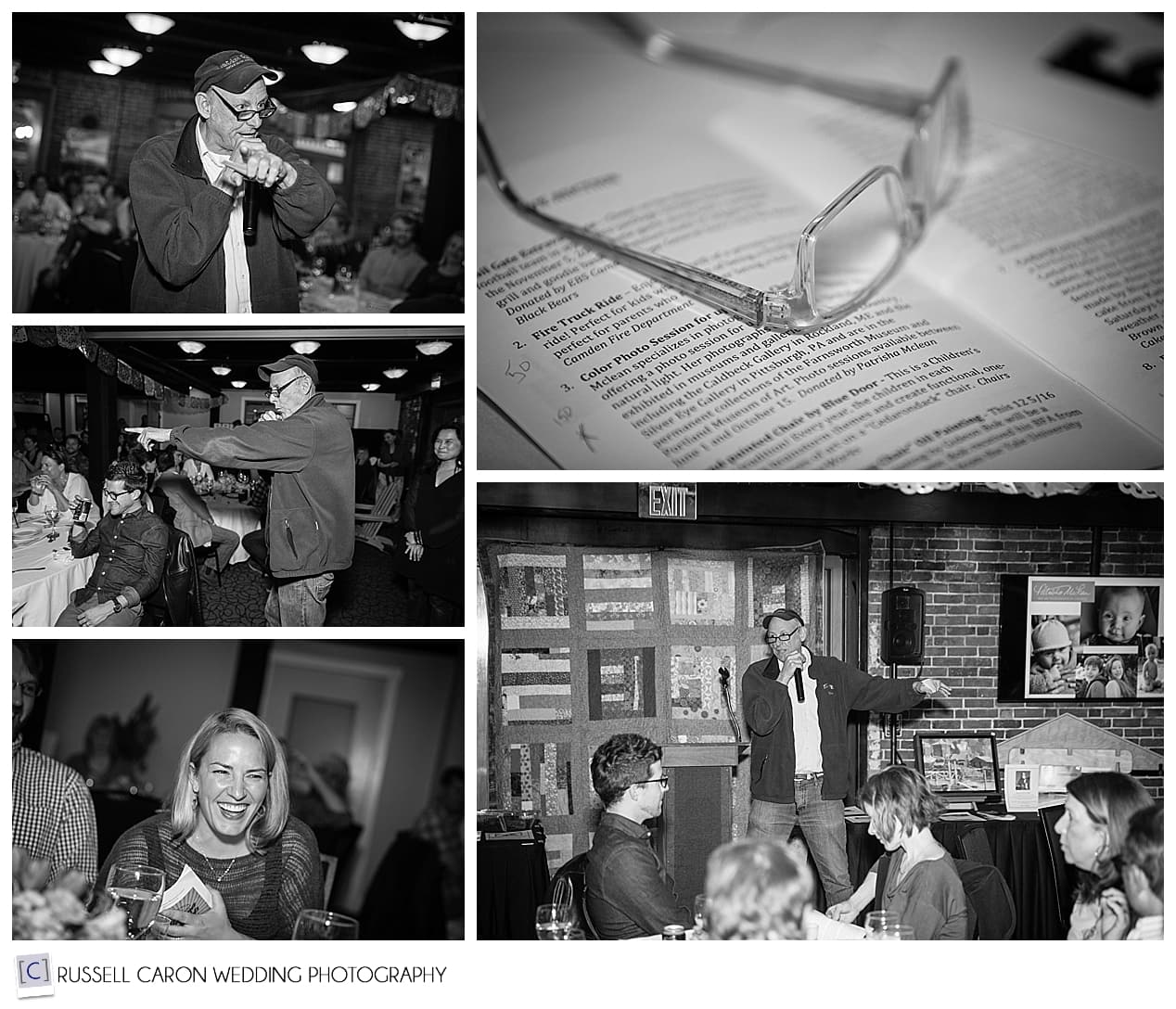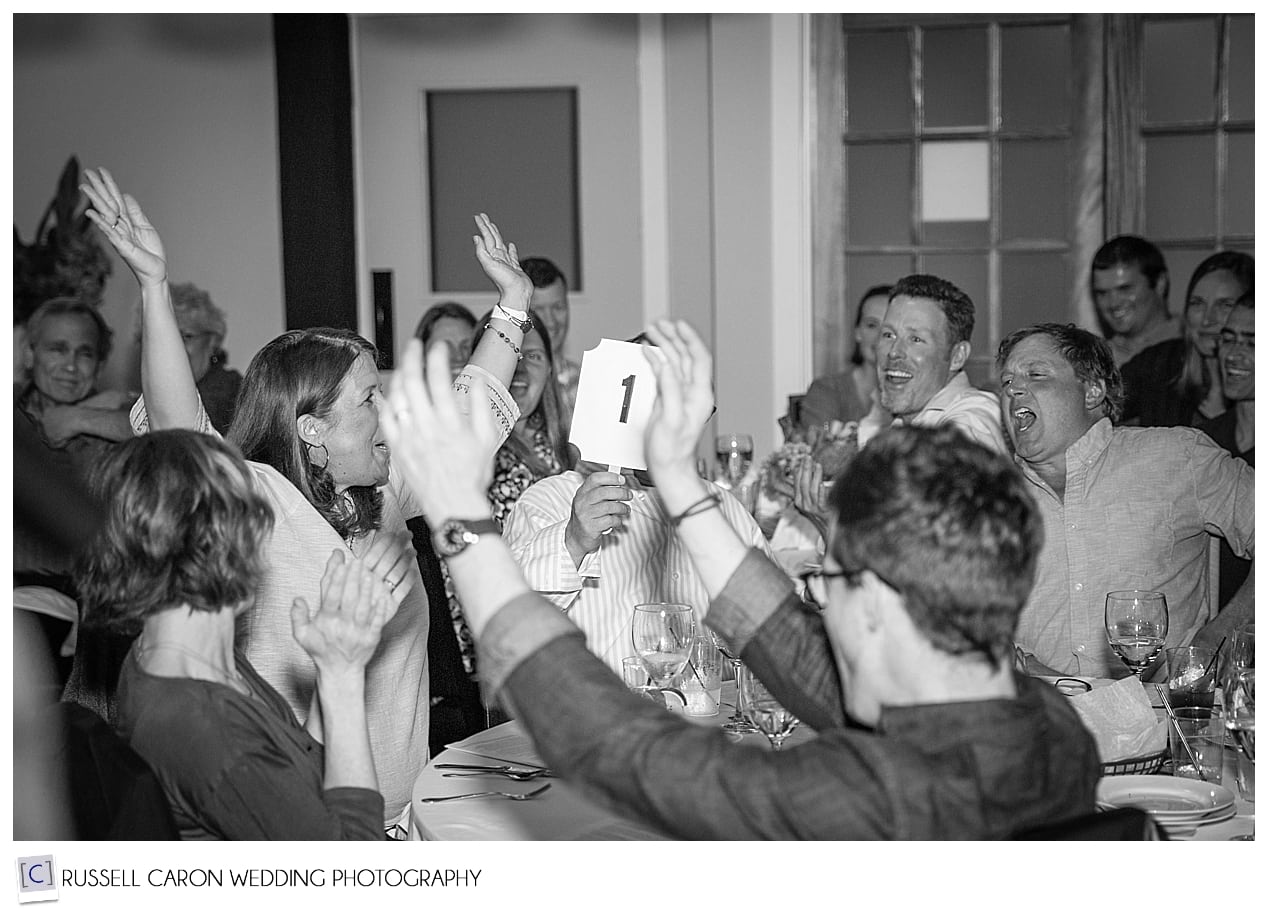 Did we mention fun?? Guests really got into the spirit of the auction! Above and below.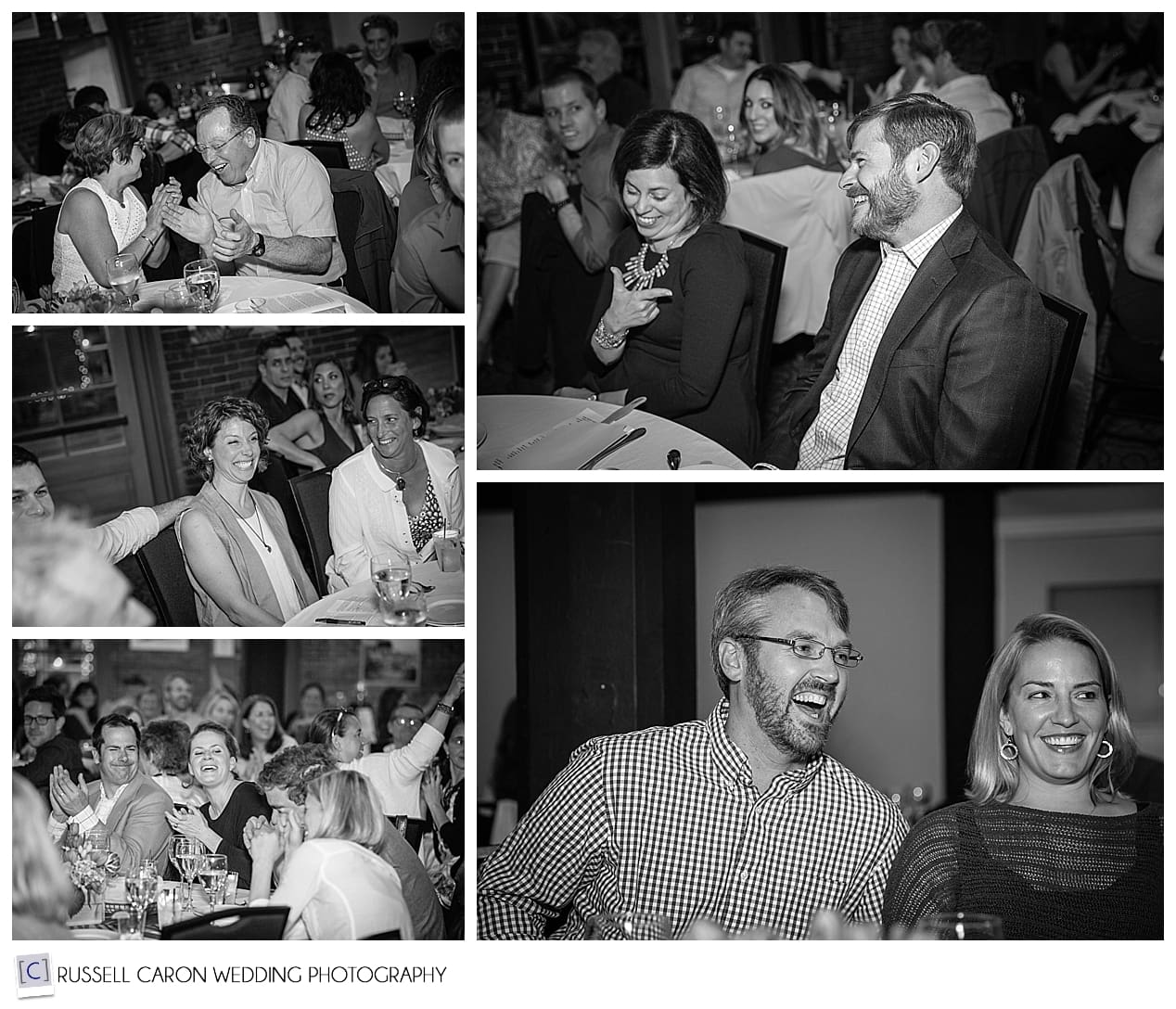 Lots and lots of laughter amidst the bidding wars. Can you see how much fun everyone was having?! Above and below.
Thank you so much to the Children's House Montessori School. We were grateful to be on hand for this wonderful event!
Did you enjoy this post on Camden Maine photography, at the Children's House Montessori School annual auction and party? Please leave a comment, or share on social media. Thank you!
Russell and Liz Caron are Maine wedding photographers at Russell Caron Wedding Photography, living and working in the Pepperell Mill Campus, Biddeford, Maine. They put the fun into wedding photography for  wedding couples, near or far! Feel the love as this dynamic pair effortlessly capture each of your cherished moments, producing natural poses and unparalleled art for your special day. For more information, please contact us right away!