Lex and Alan enjoyed a beautifully moody Breakwater Inn Kennebunkport Maine wedding Spring 2022. After their classic church wedding in nearby Biddeford, Maine, the fog began to roll in. Which we love because it means a great chance for really dreamy photographs. There was a really large and super fun wedding party to keep things going. When the tide is low at Colony Beach, it's the perfect spot to do some gorgeous bride and groom photos, and to get the bridal party out there to have some fun. 
Lex and Alan are one of those couples we are always so fortunate to work with. Perfect for each other in all the ways. The first few photos to follow really shows the fun surrounding them. Can you feel it? The trolley, the church, and the bridal party photos, were all storybook perfect. 
The tented wedding at the Breakwater was perfect for the day. The afternoon fog worked its way up the Kennebunk River, which gave everything a surreal feeling. The fog also gave soft light for the beach and dock portraits, and just made a perfect time and place even better than could be imagined.
Congratulations, Lex and Alan, on your amazing Kennebunkport Maine wedding!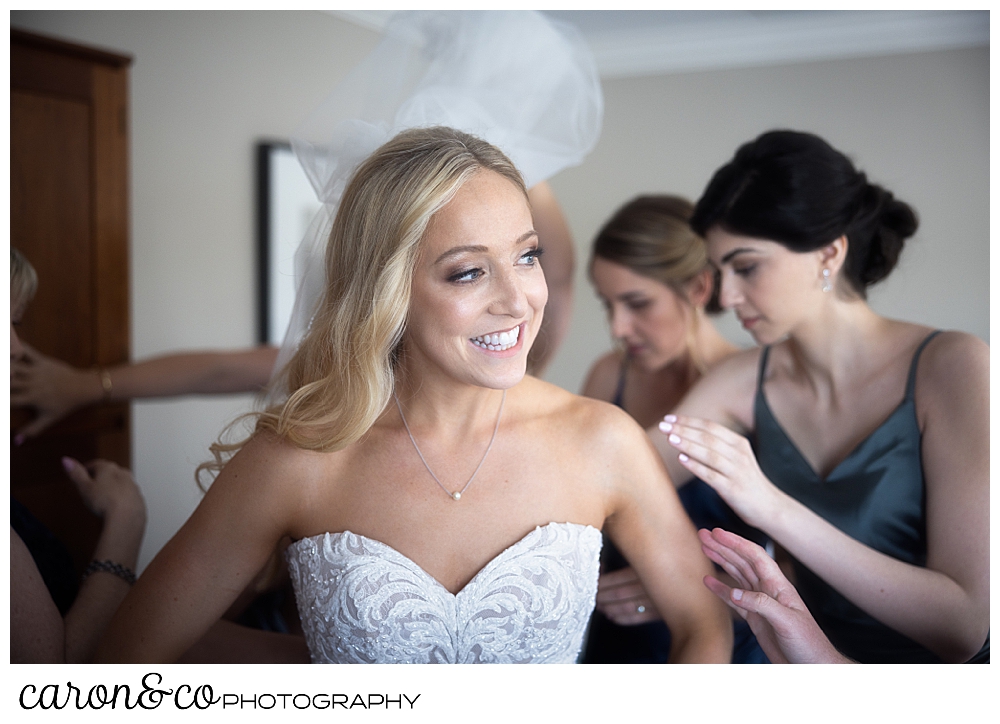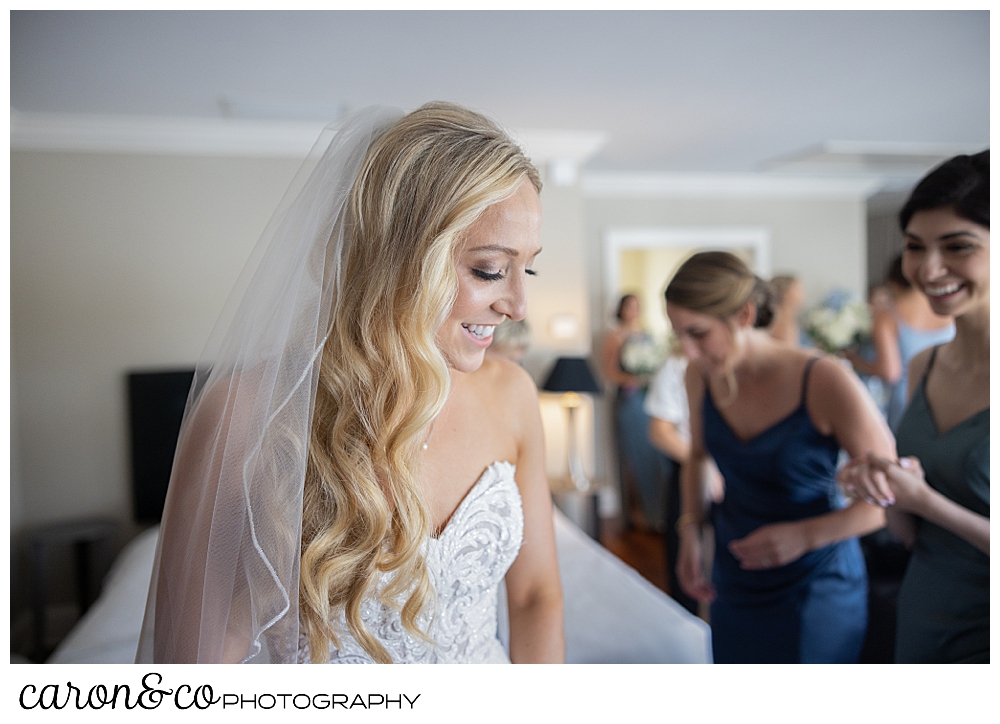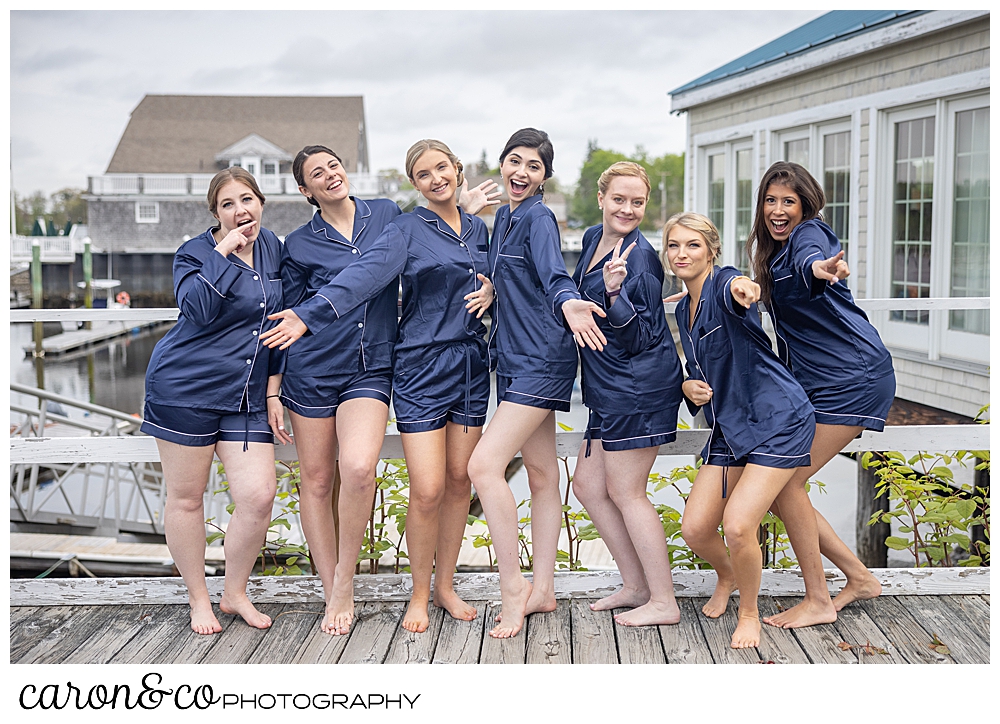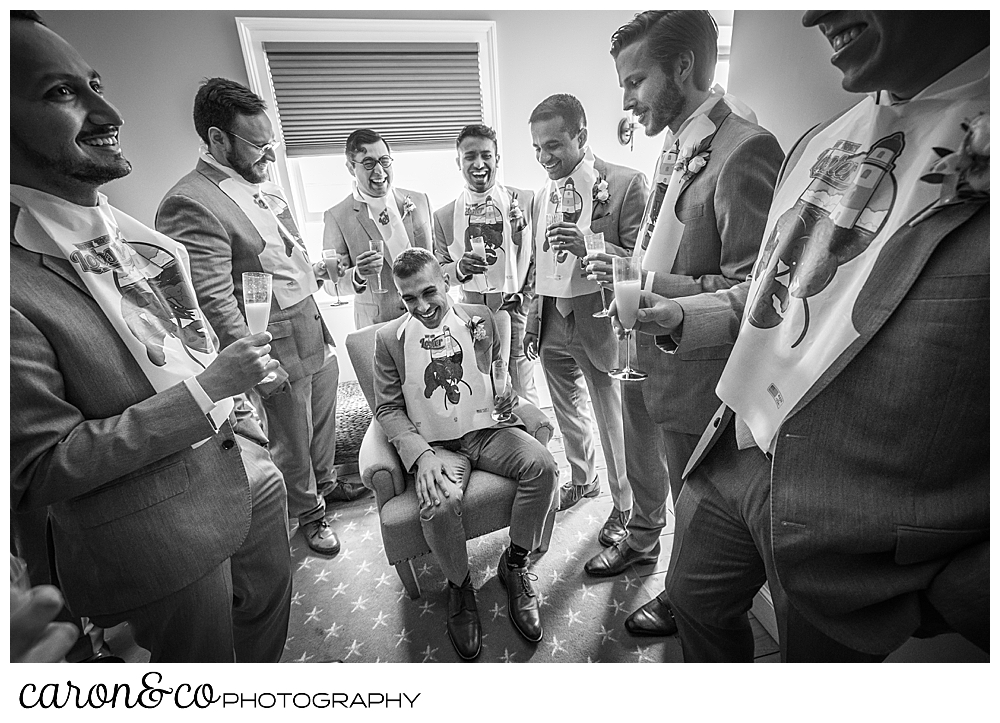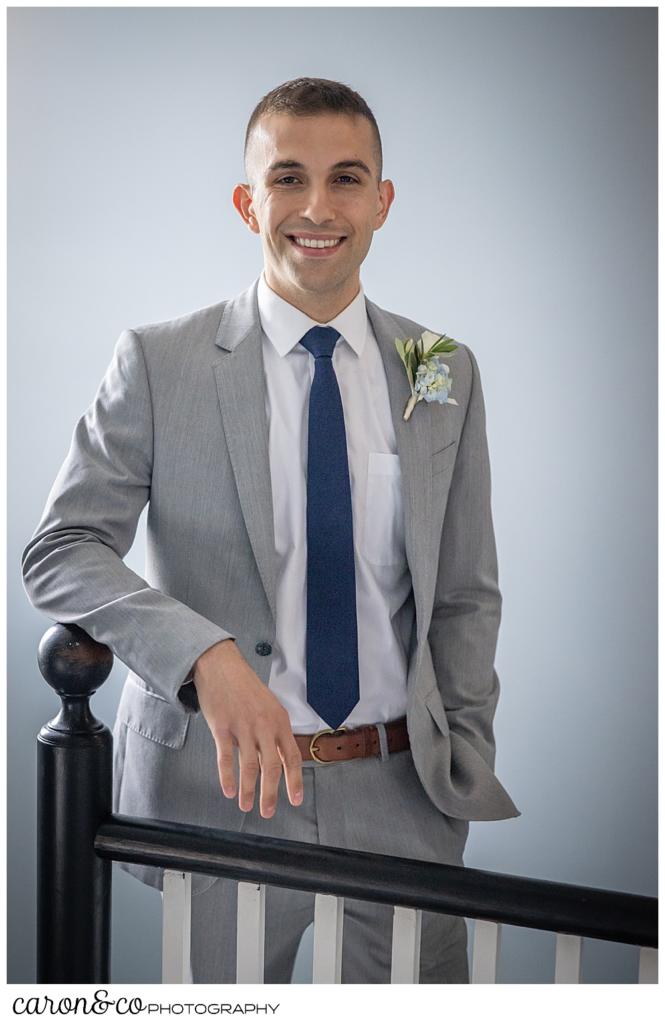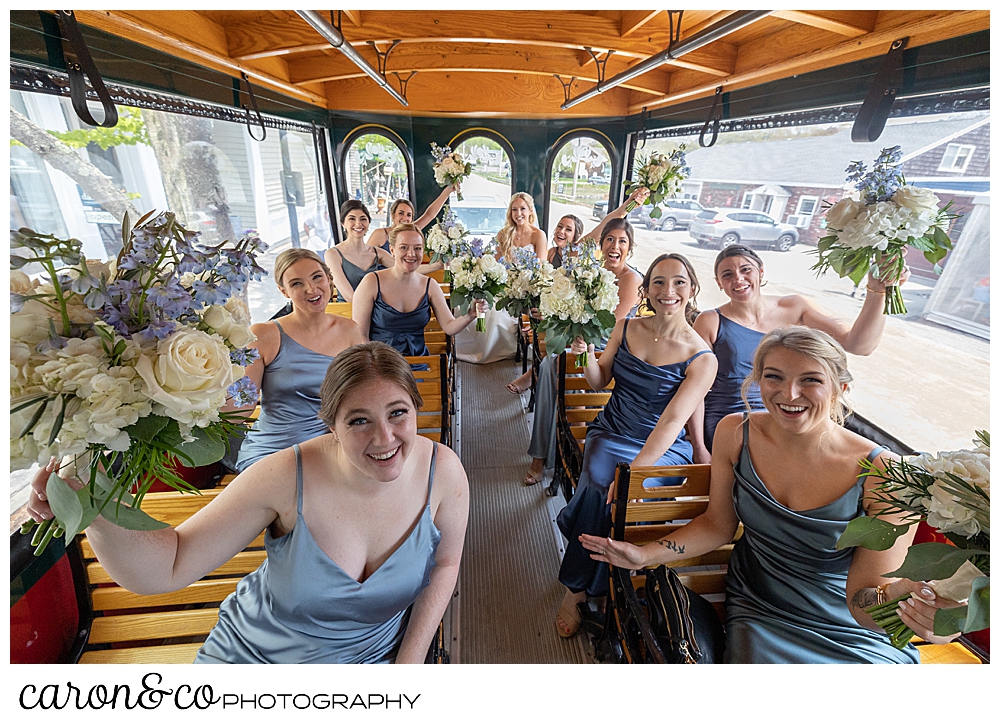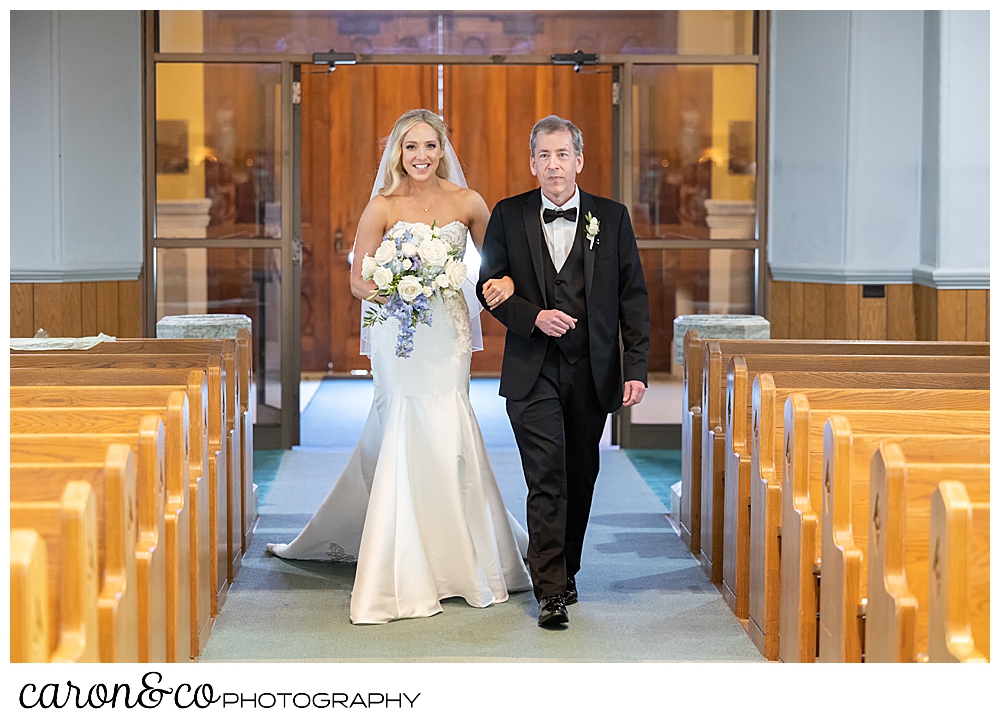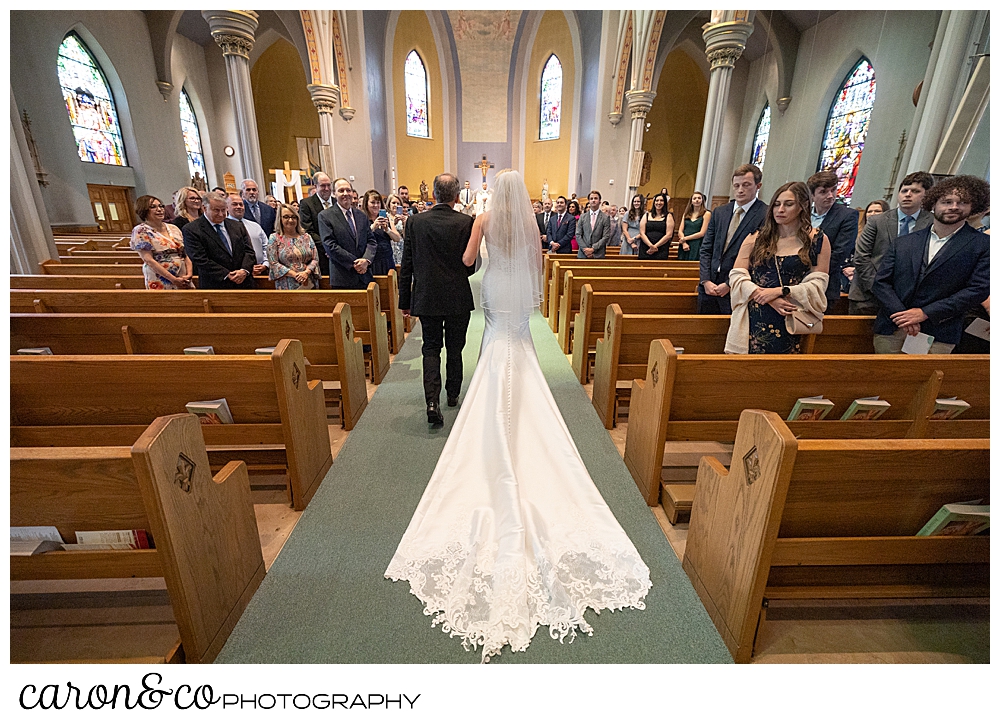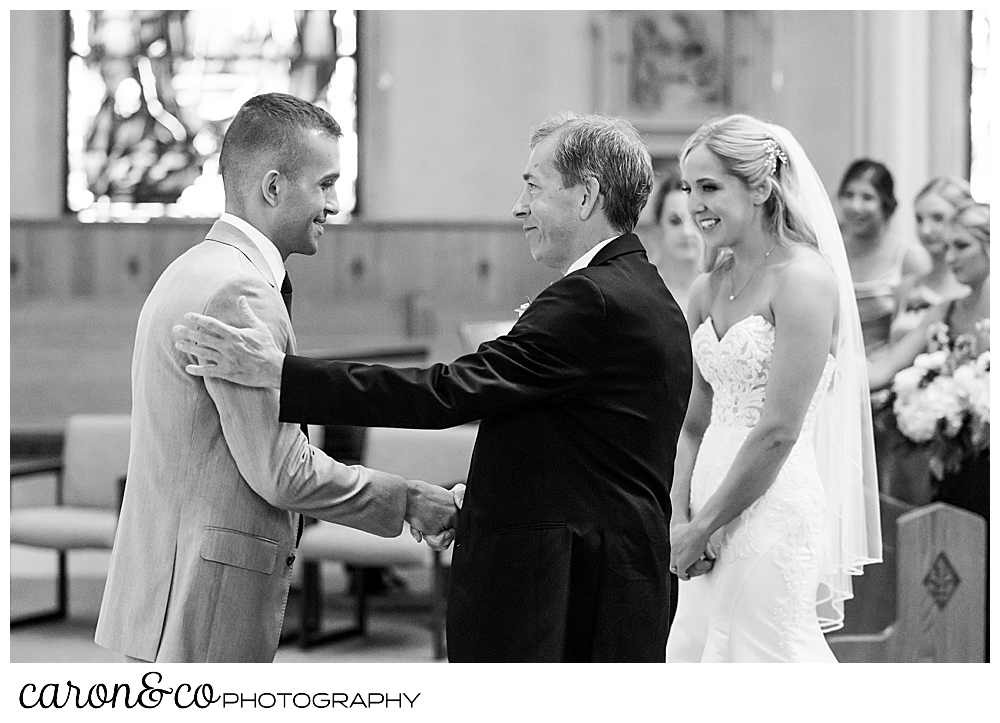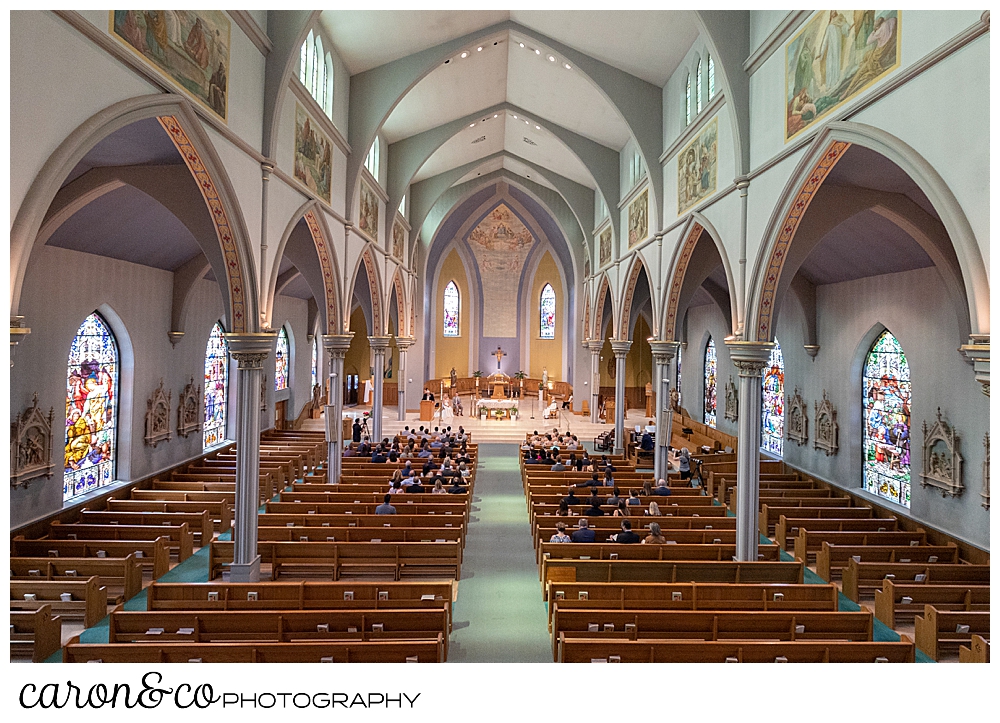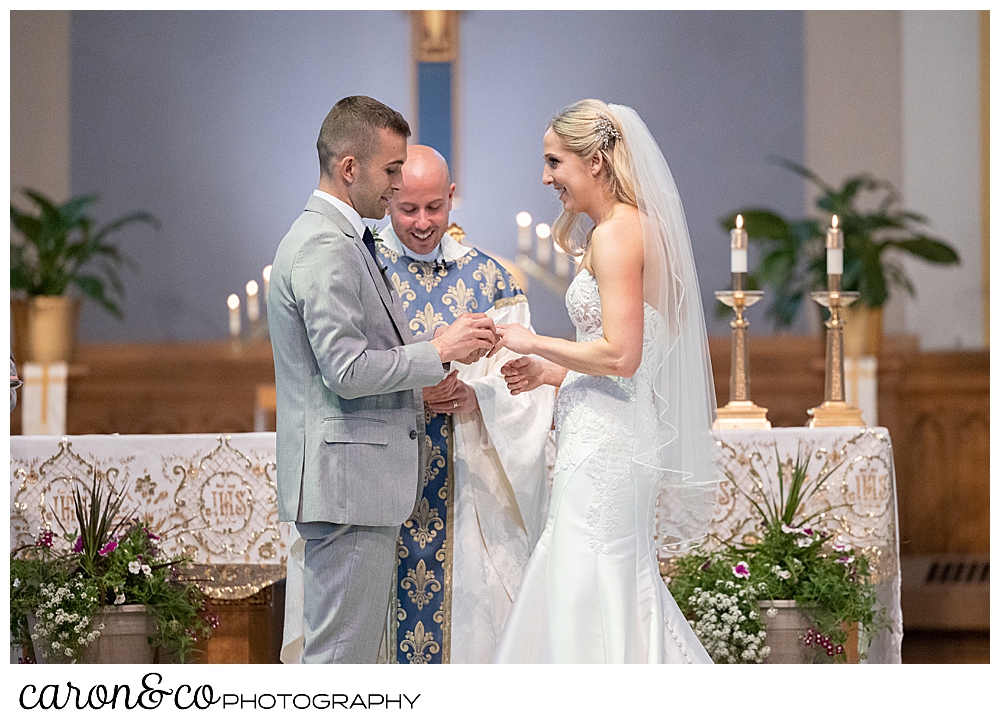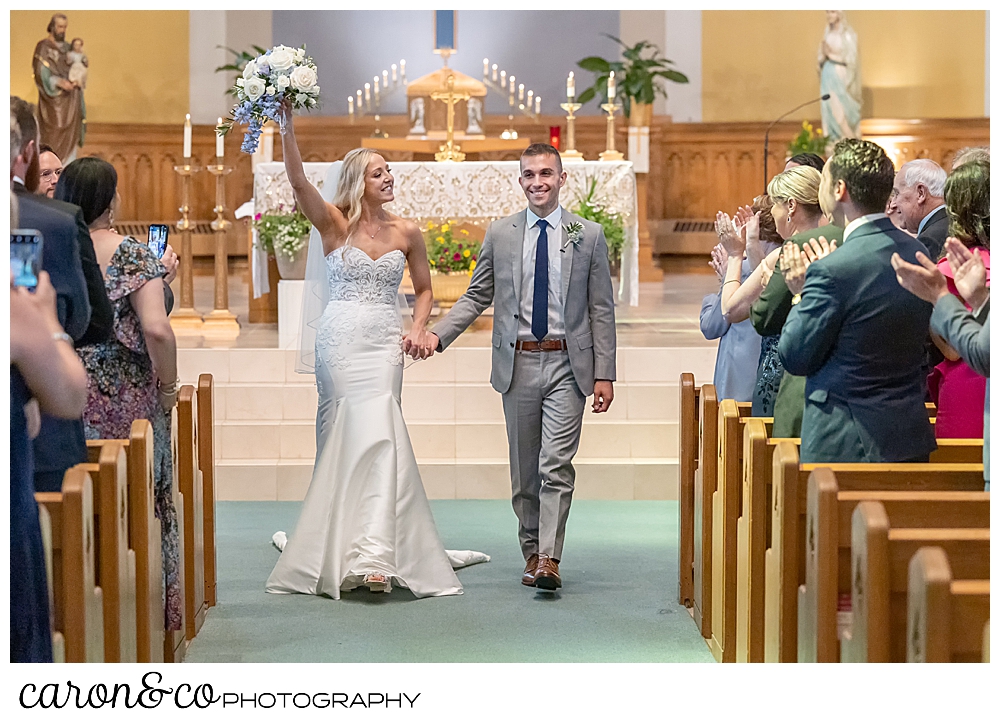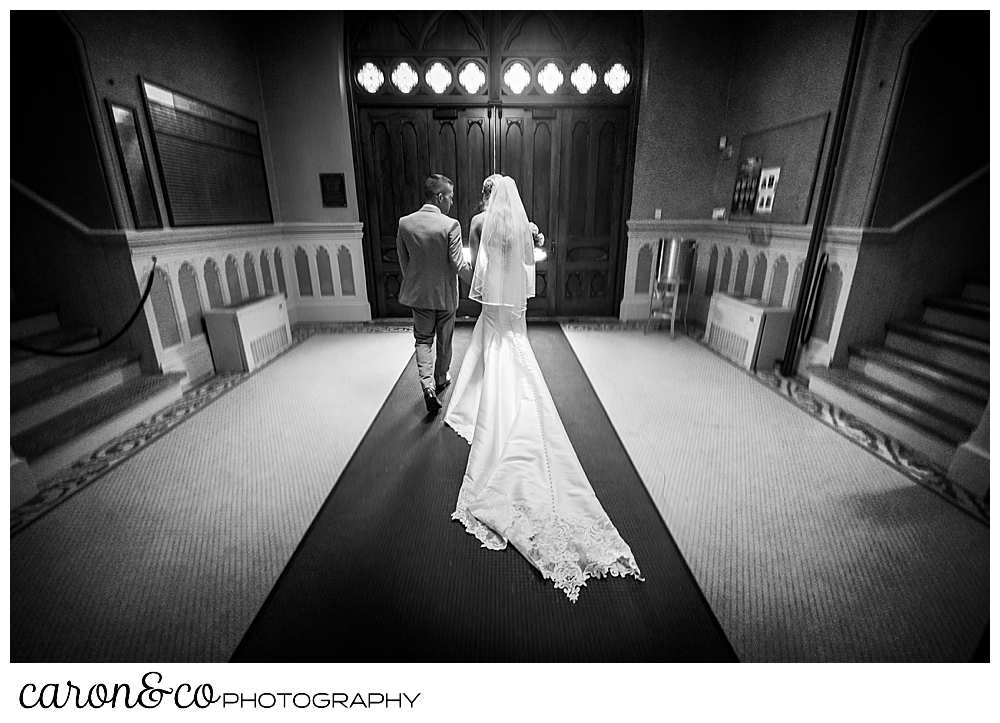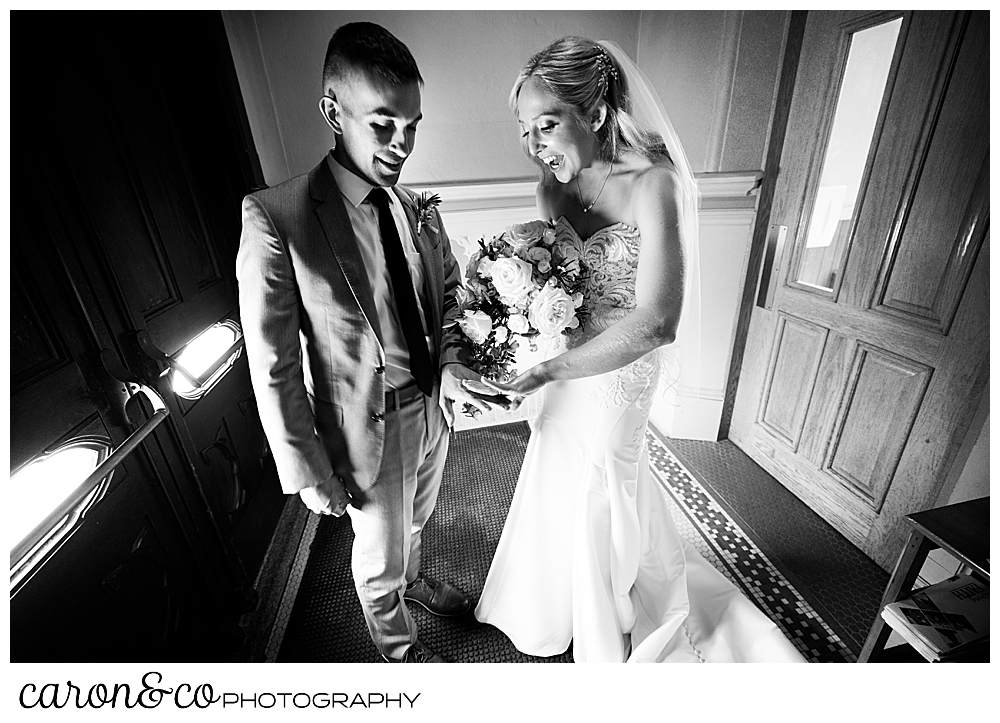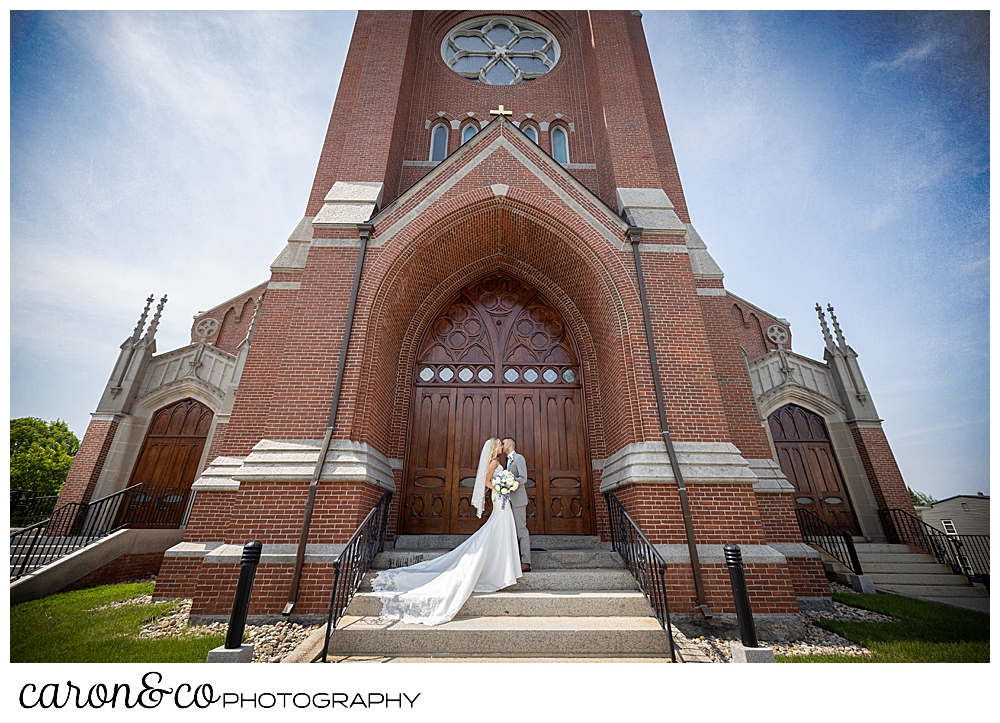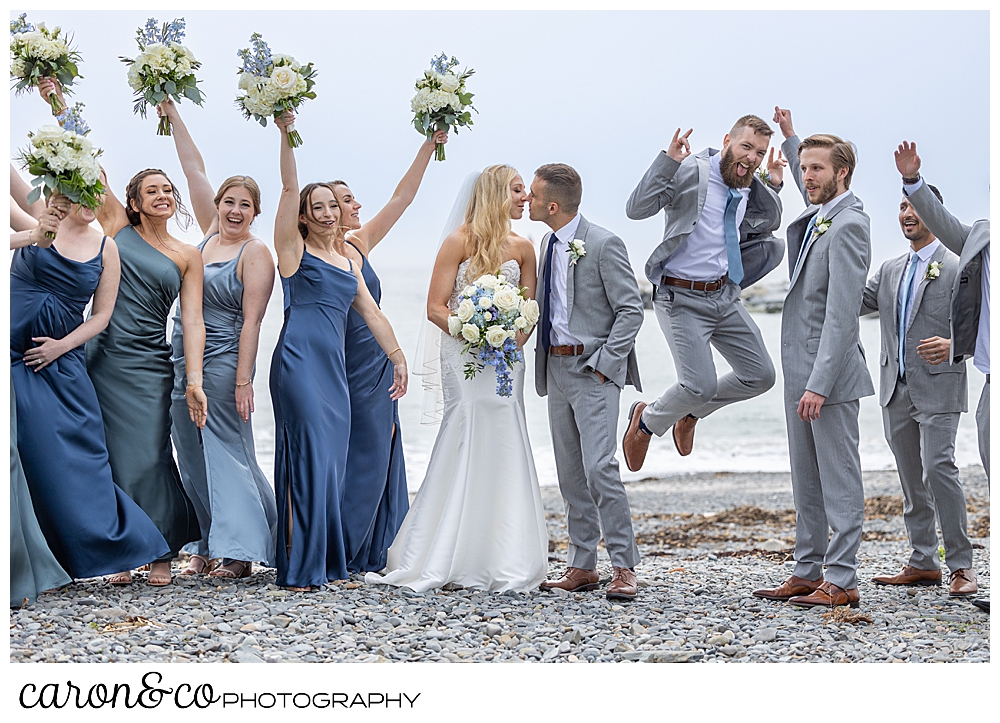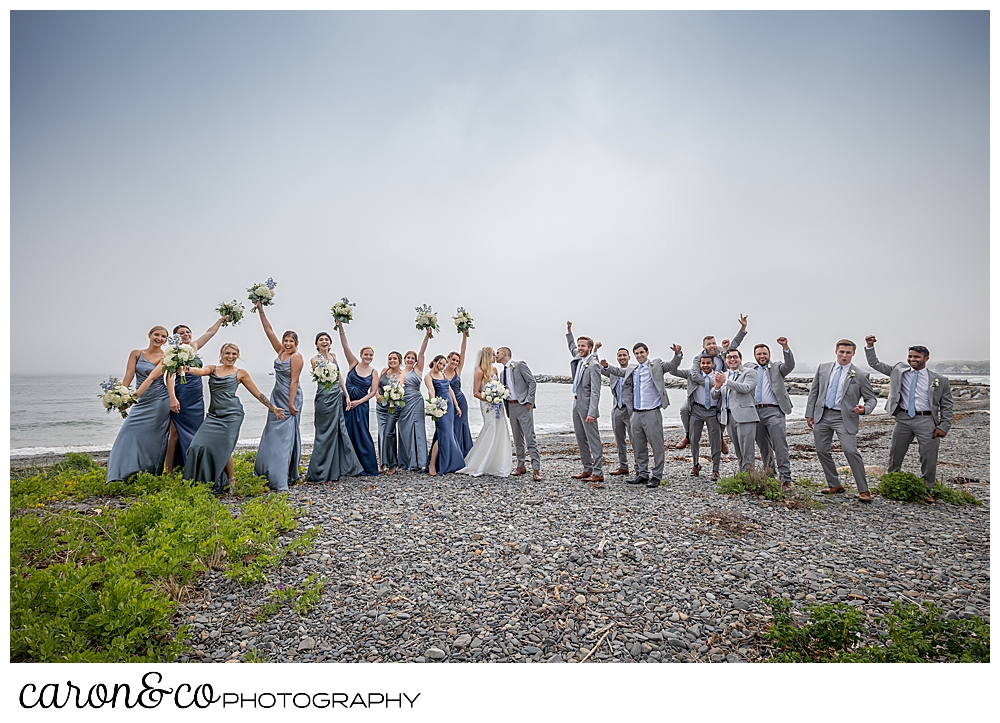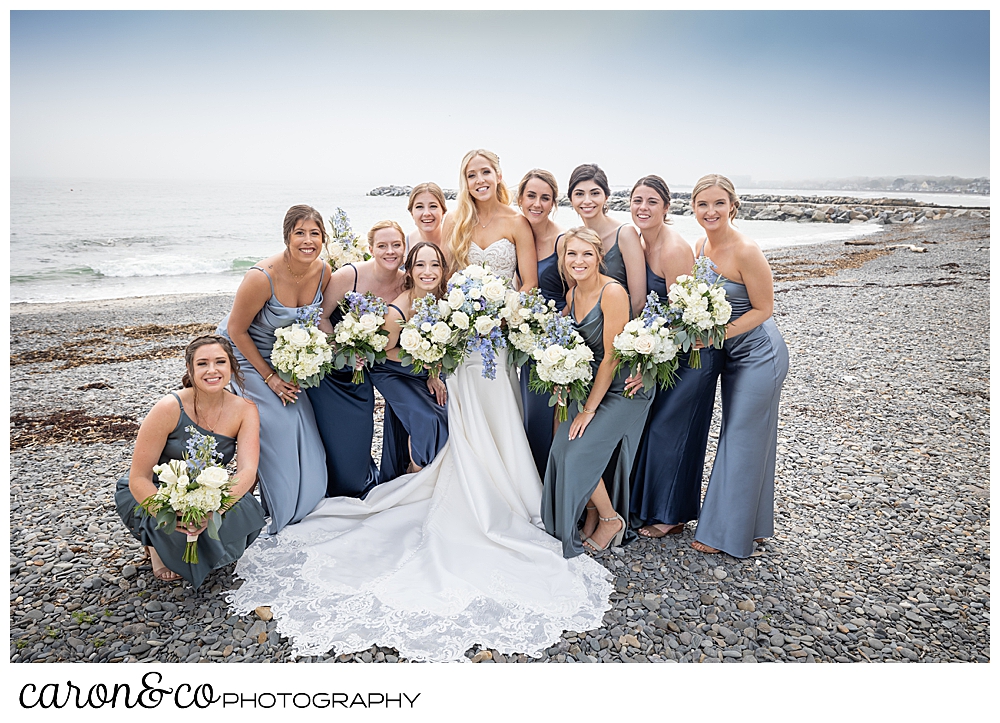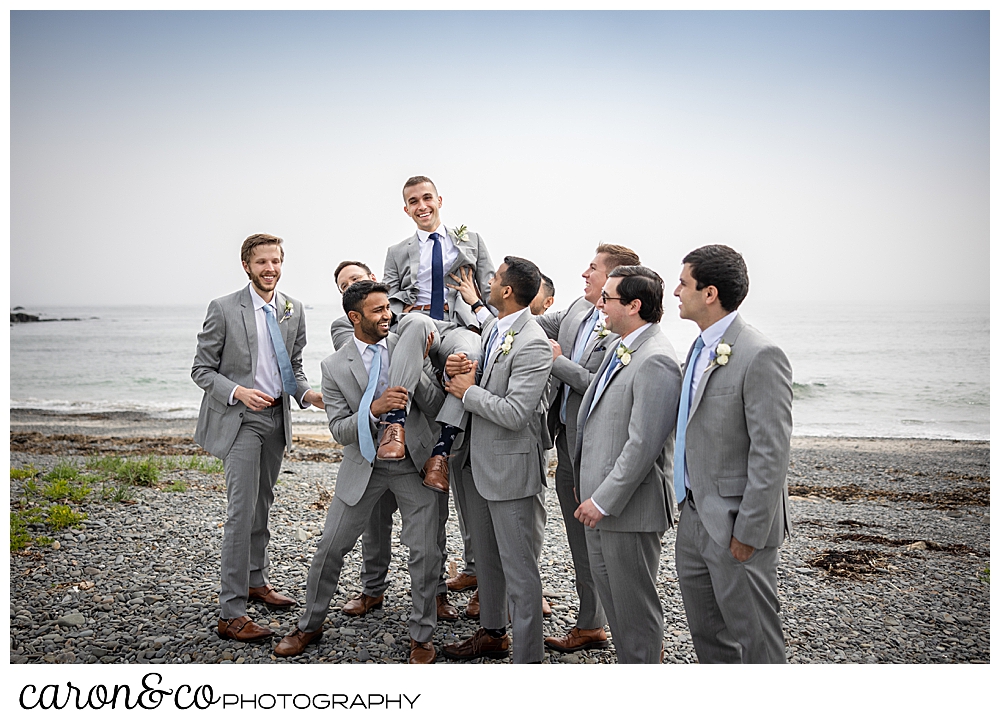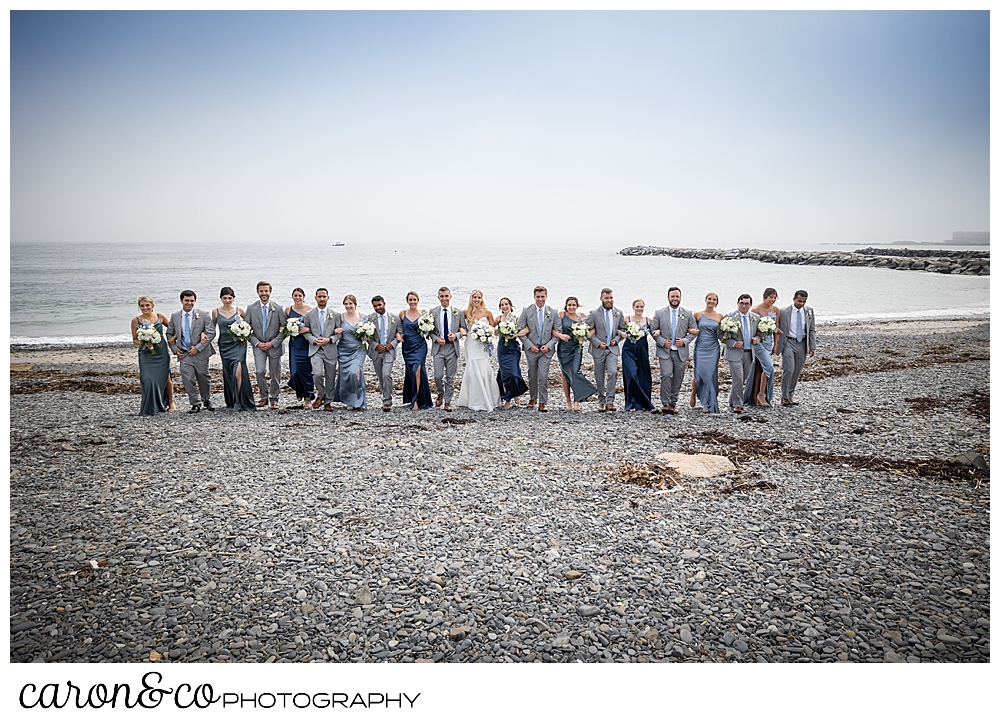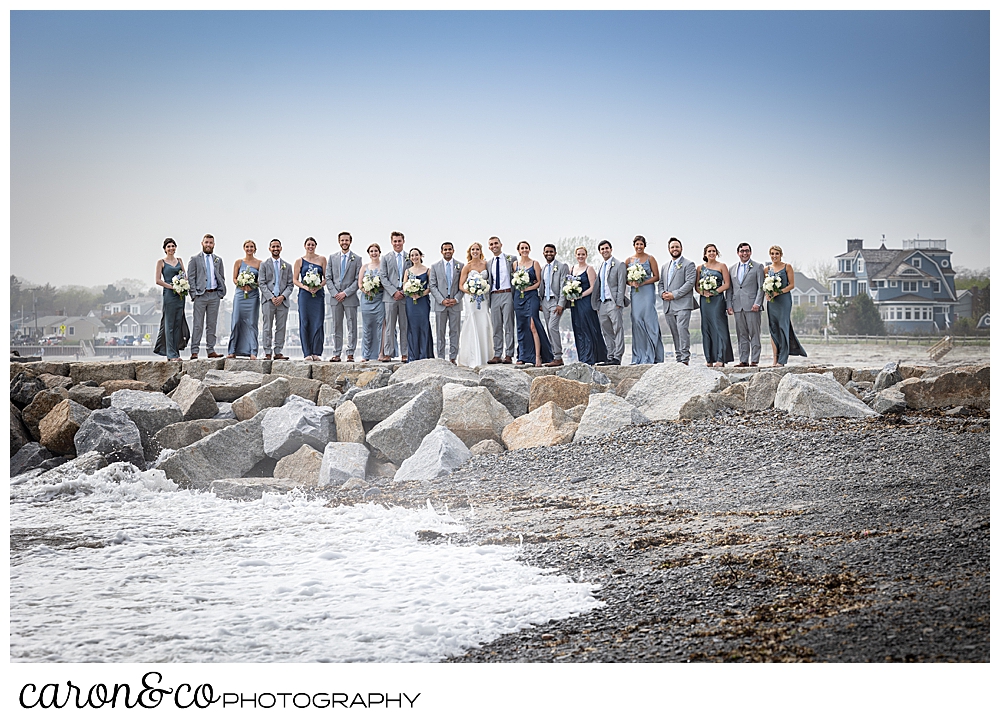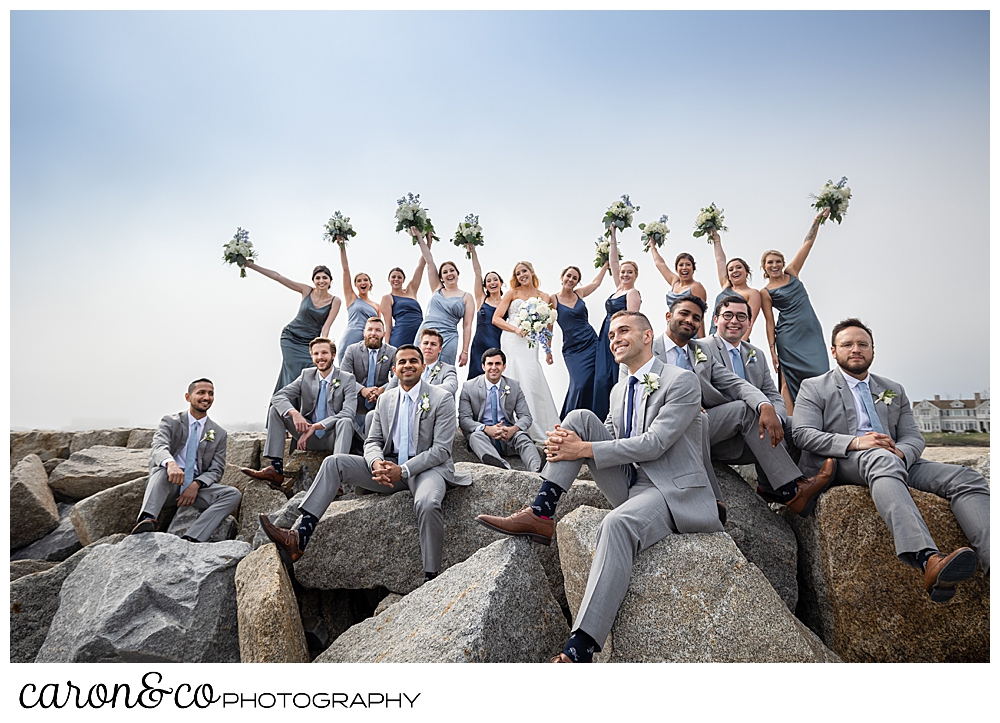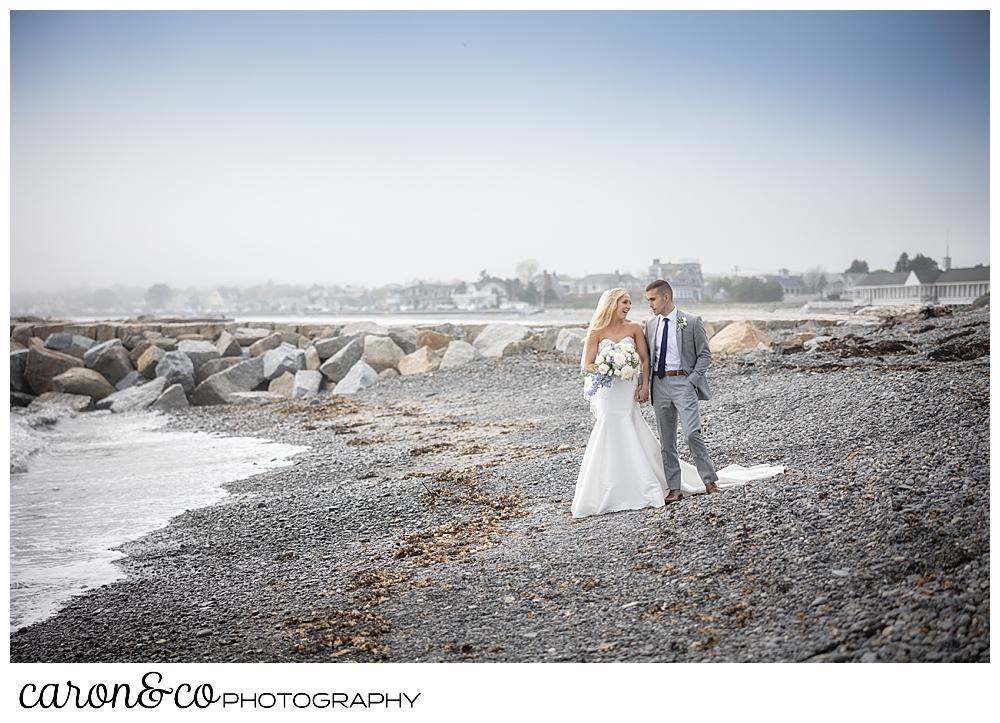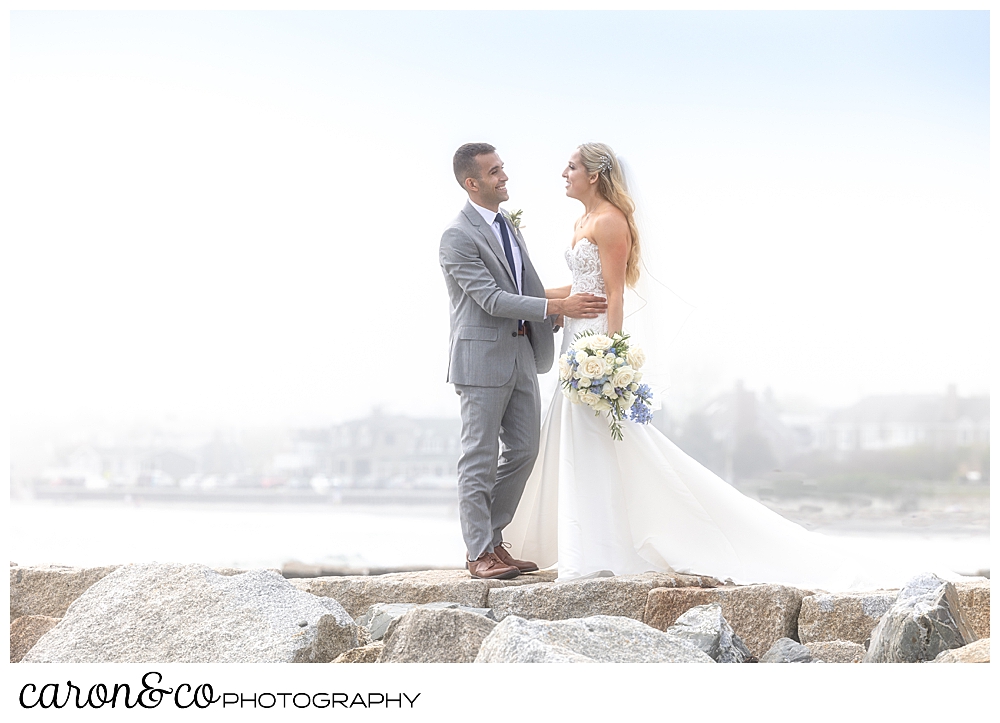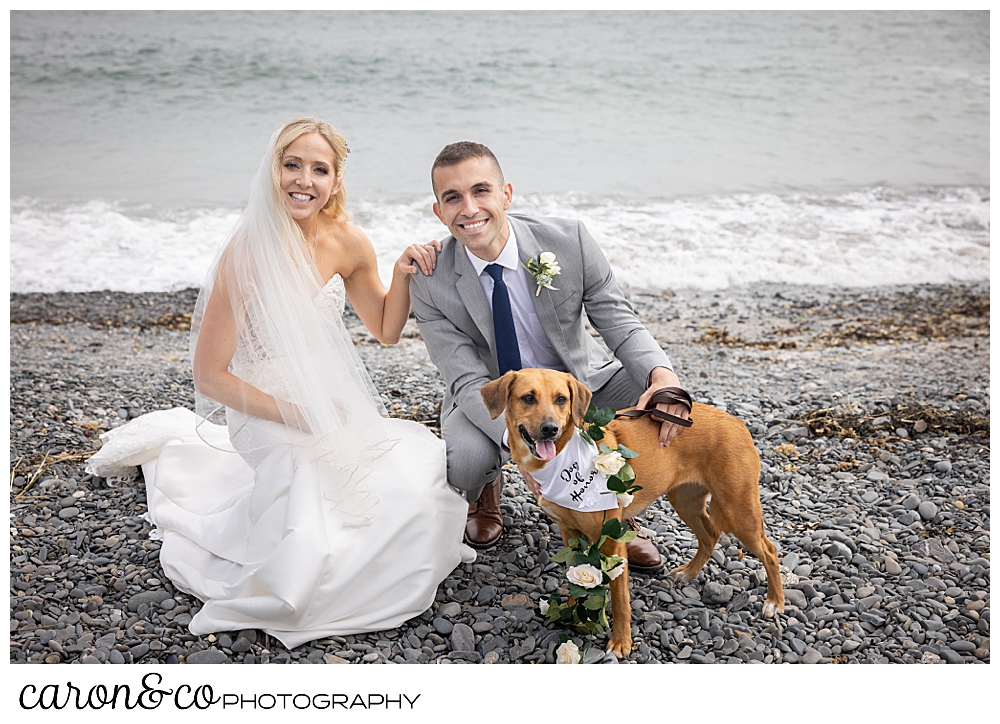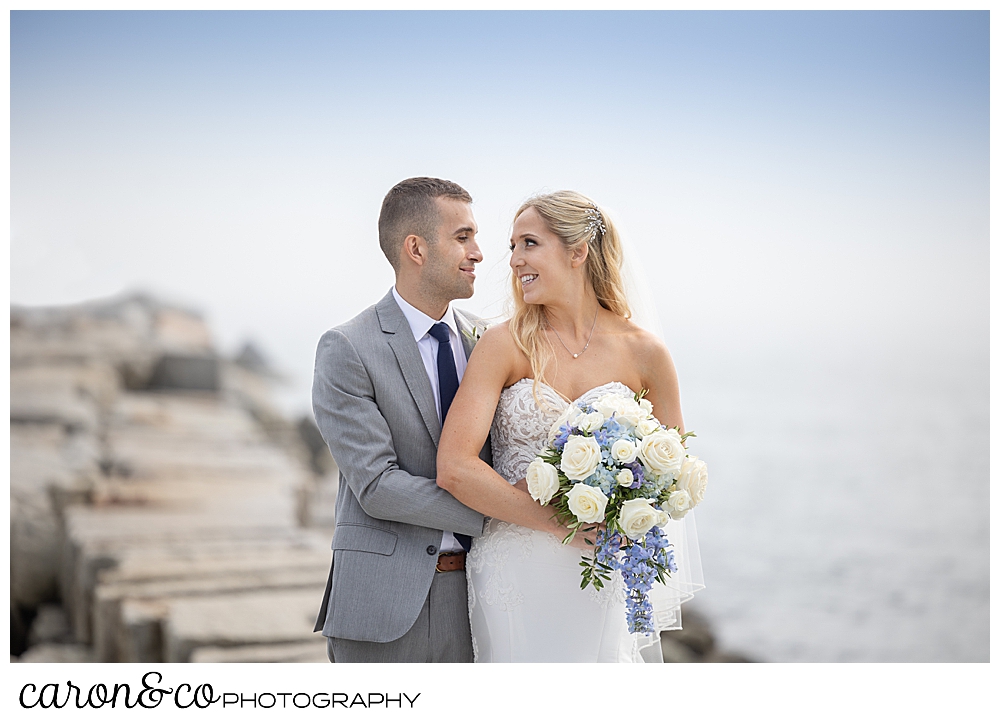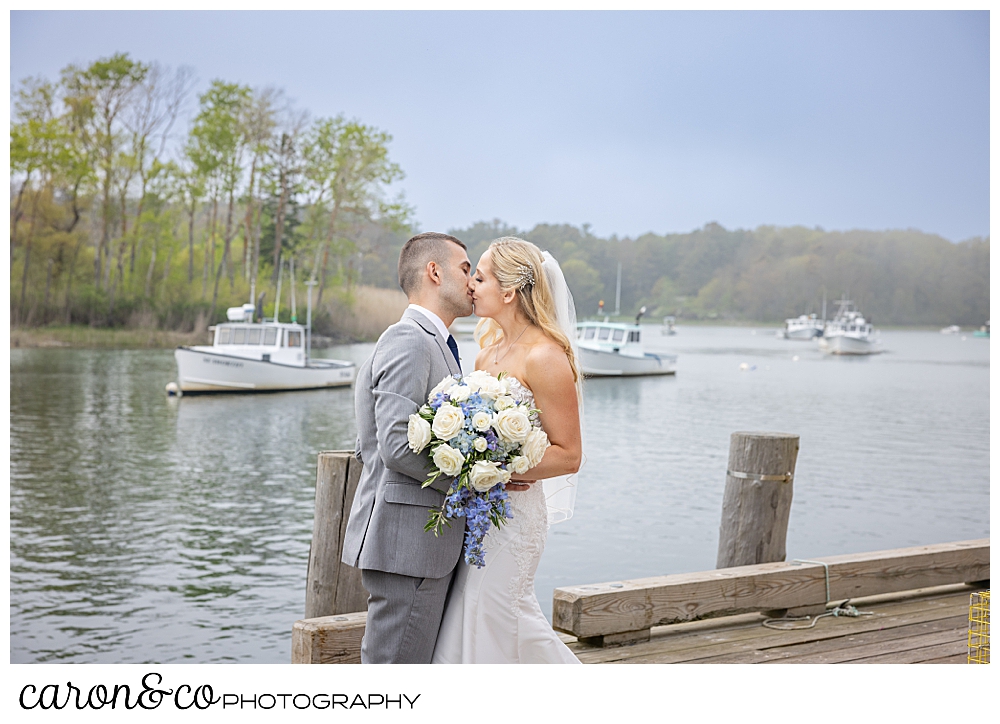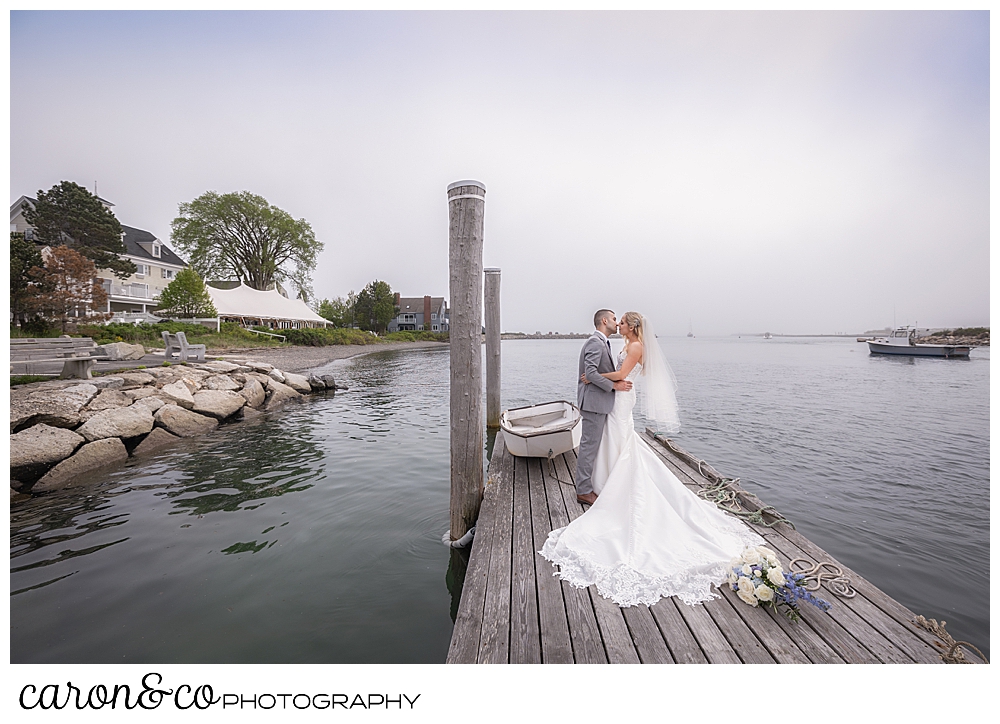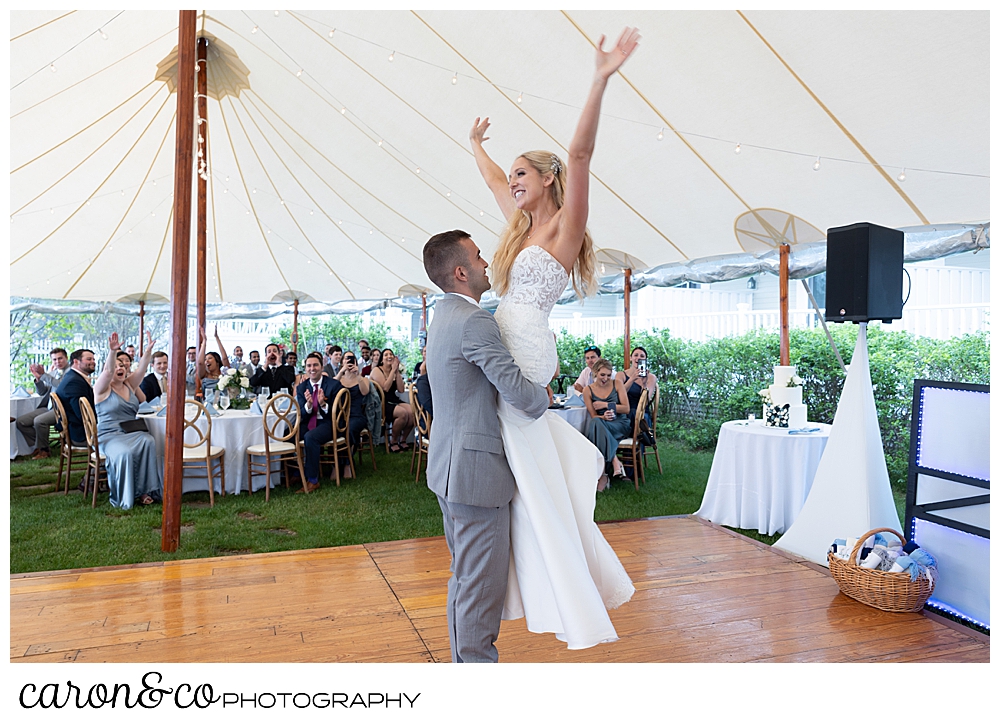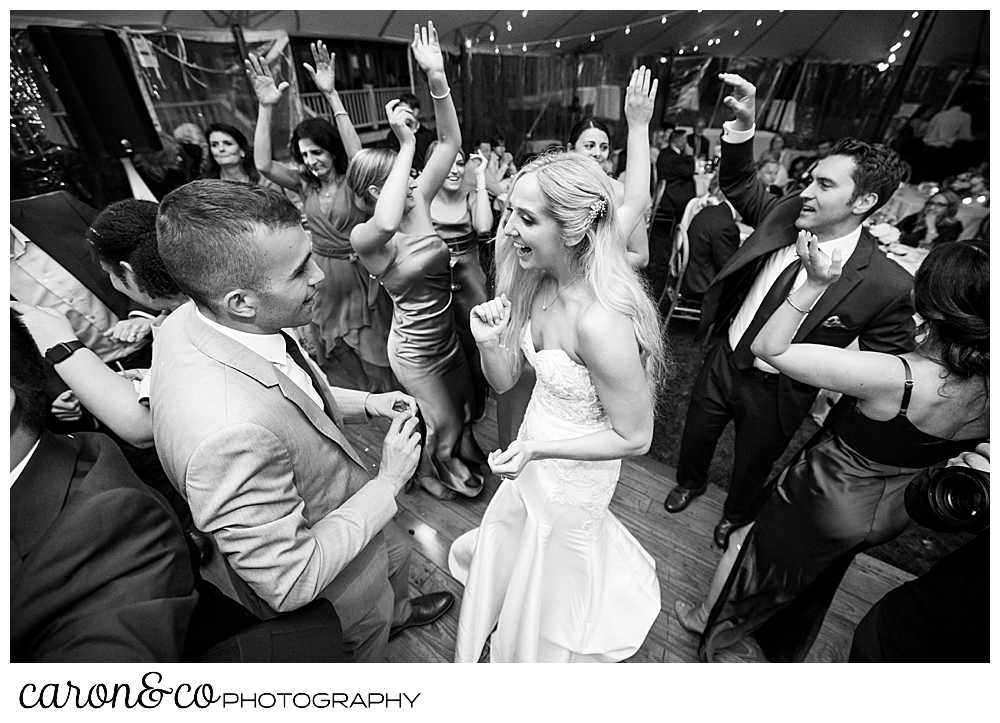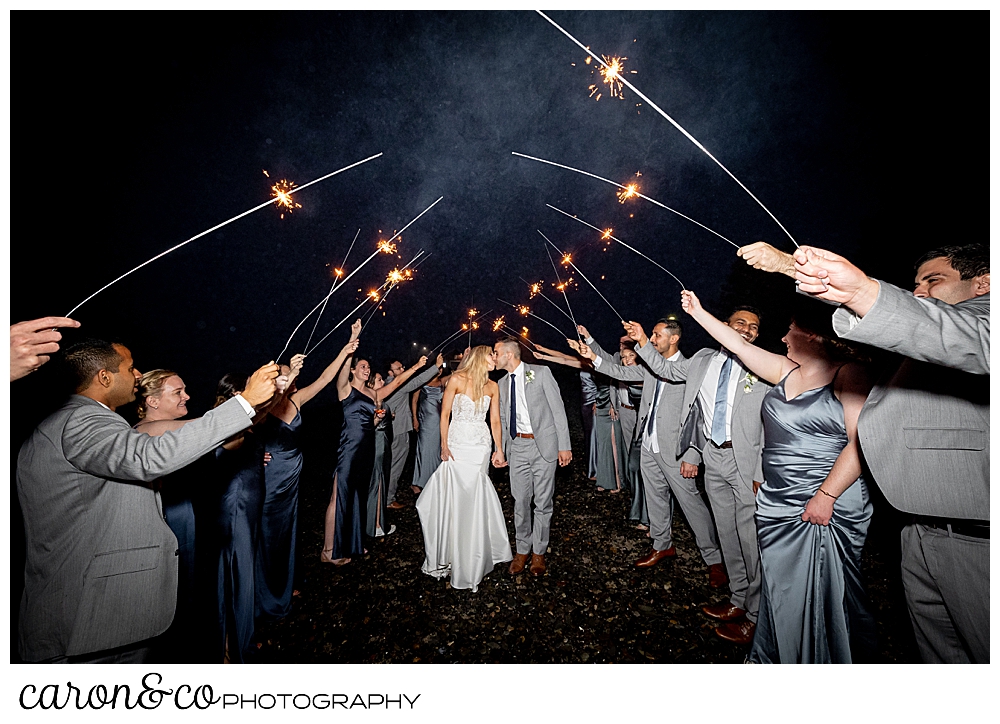 Breakwater Inn Resort Kennebunkport Maine wedding photographers Russell and Liz Caron are caron&co photography (formerly known as Russell Caron Wedding Photography). We're a husband-and-wife Maine wedding photography duo, and we'd love to be part of your special day! Whether you're having a huge party 
or are having an intimate gathering, we'd love to capture every moment of your wedding day! Traveling to weddings and events throughout Maine and New England, we're a "dynamic duo" specializing in natural poses, real natural colors and crisp/clean black and white images that instantly become timeless art. For more information, please contact us right away!