Beachy Kennebunkport Engagement | Kennebunkport Maine Photography
Megan and Mike's wedding is next summer at the Nonantum Resort in Kennebunkport, Maine. Now, it's no secret about how much we love the Nonantum Resort (the venue, the food, the setting…and the fantastic staff!!), and, oh ya, Kennebunkport! So when we photographed this gorgeous beachy Kennebunkport engagement session for Megan and Mike, we were pumped!
Starting out at Colony Beach and the Breakwater, we were catching the golden summer sunlight as it slipped down to the horizon and cast its magic on the beach, sand, and water. The tide was rising quickly, so we made a dash over to Gooch's Beach in Kennebunk, where there's a bit more sand and beach length. And ever-increasing golden light. It was such an amazing evening, the waves were rolling, the surfers were everywhere (well, not much in our photos, because…well, this was all about these two!), and Megan and Mike were running through the sand and water. What. A. Blast!
And look how super cute they are! We had so much fun during this beautiful session, that we can't wait the 11 months until we photograph their wedding. And if we know Nonantum weddings (and we do!), it will be an incredible wedding day! See Megan and Mike's beachy Kennebunkport engagement session below!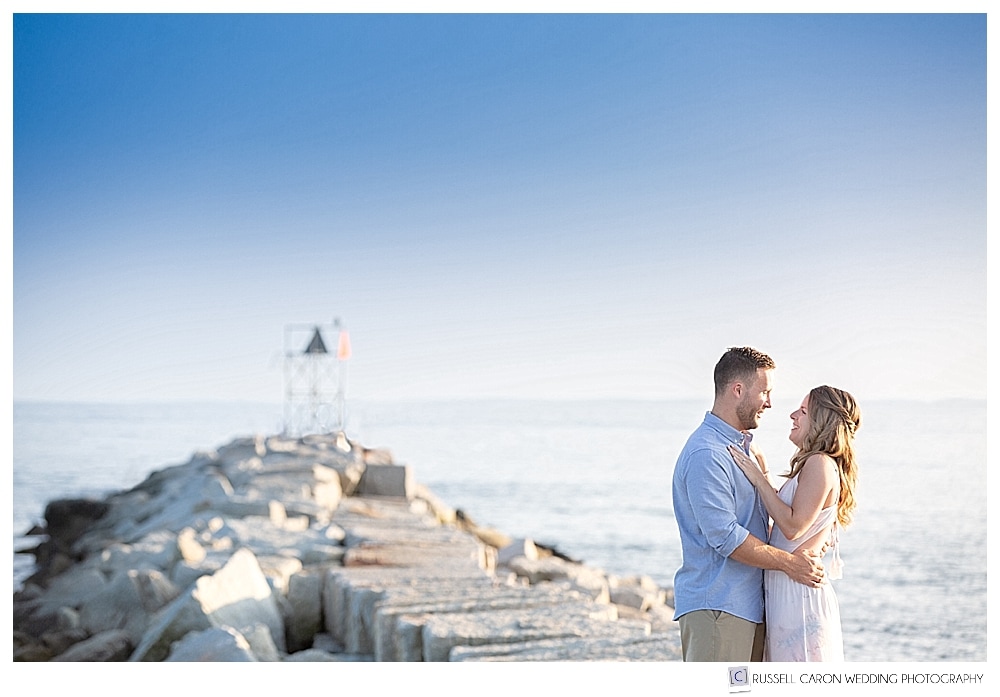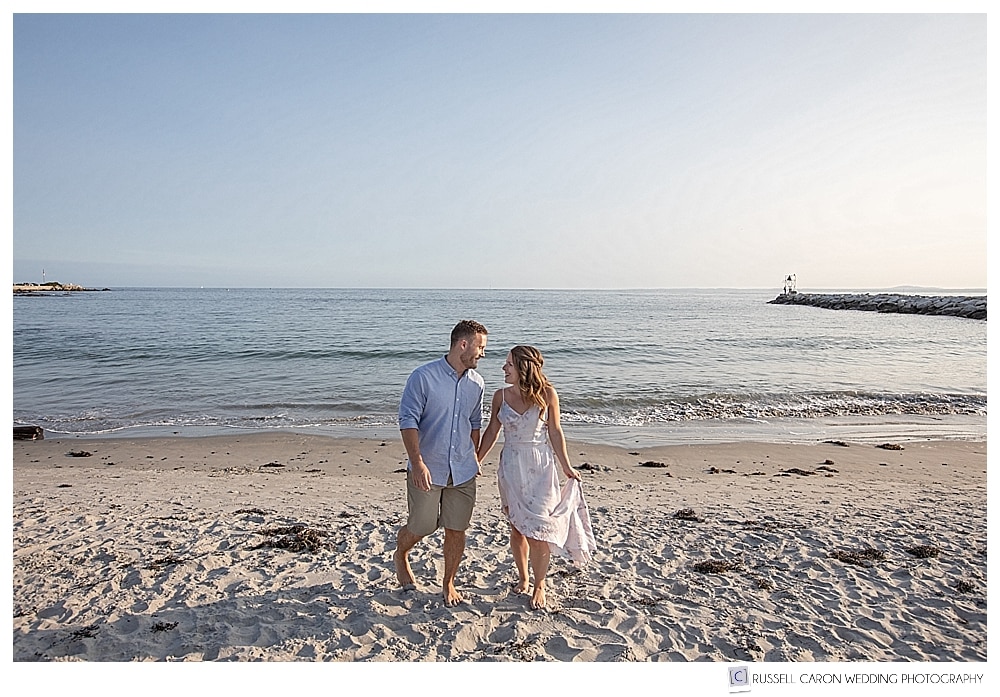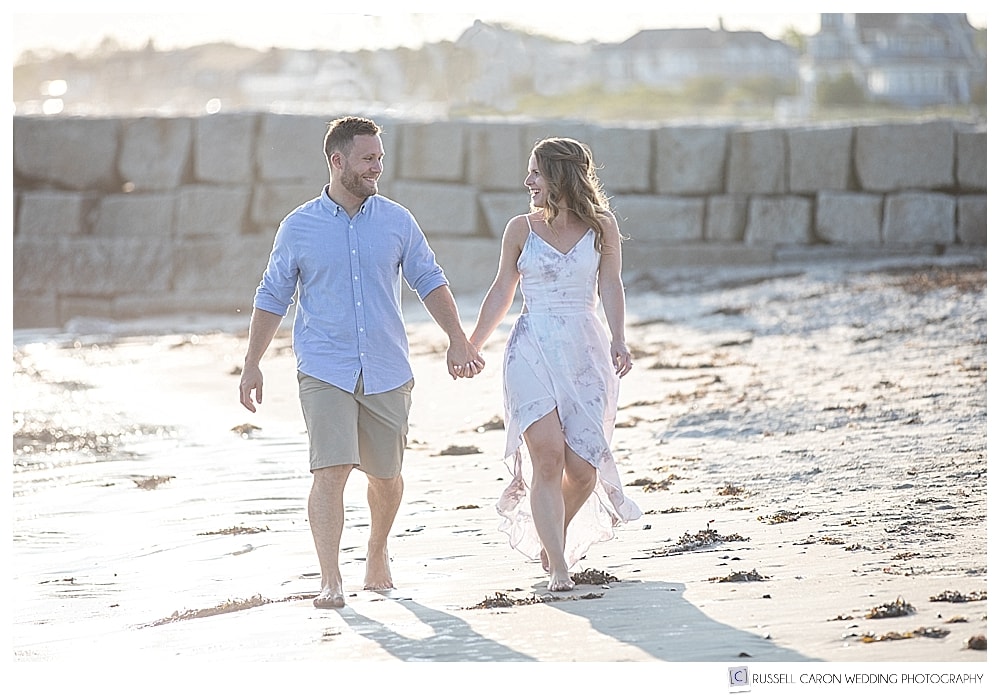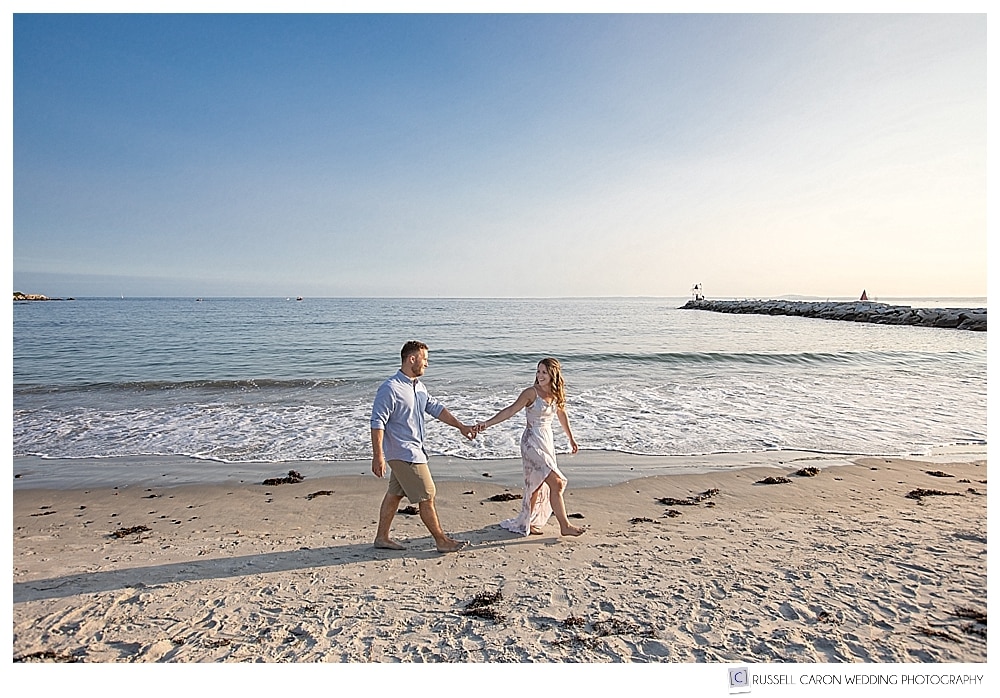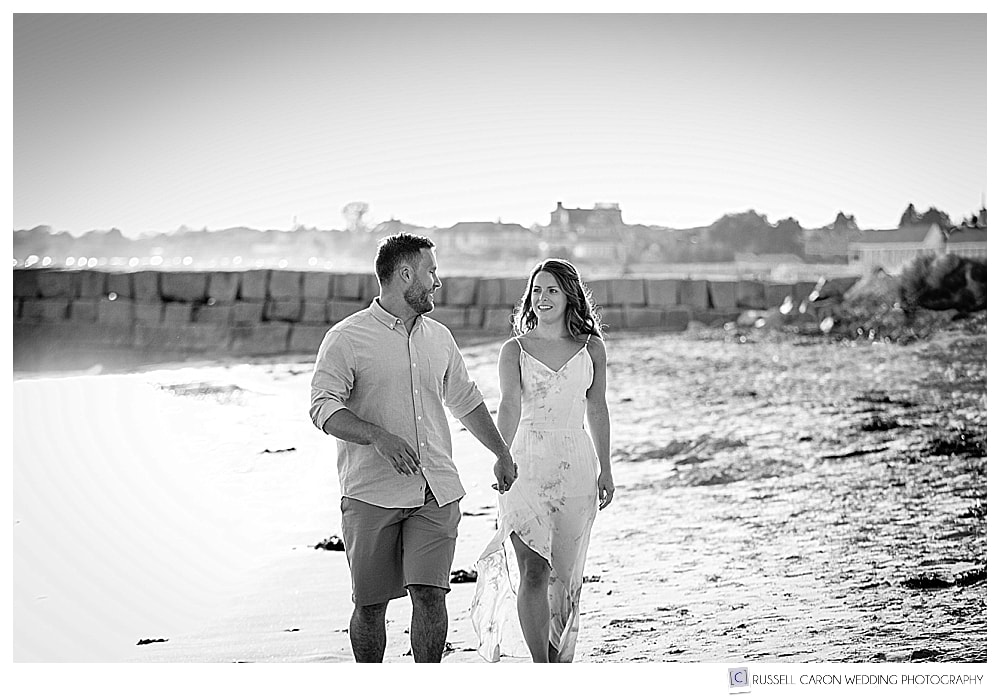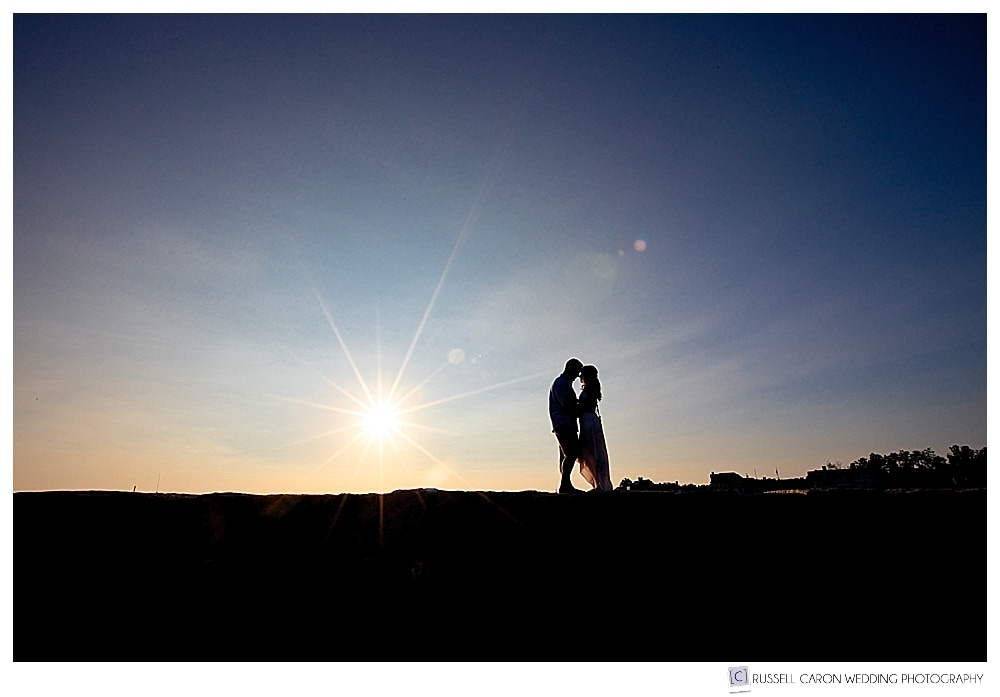 We would love to hear your comments, and please feel free to share!! If you enjoyed Megan and Mike's beachy Kennebunkport engagement, please comment and/or share this post, thank you!!
Getting married? Maine wedding photographers, Russell and Liz Caron of Russell Caron Wedding Photography, would love to be part of your wedding day. Engagement sessions gives us an opportunity to work together before your special day. The connection we build during an engagement session is invaluable, and a whole lot of fun! We had such a great time during our beachy Kennebunkport engagement, imagine yourself doing the same! For more information, please contact us right away!