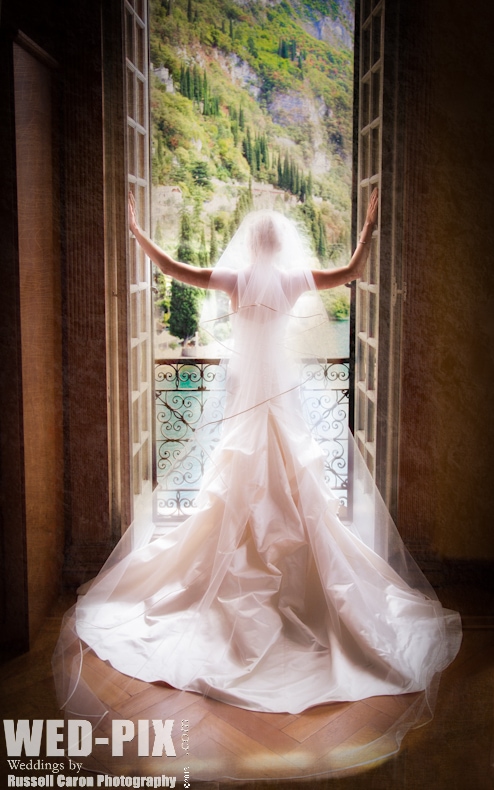 Chelsea was resplendent in her gown, an ultimate backdrop meeting her eyes out the tall window at Villa Capressi in Varenna, Italy, just minutes before her wedding to Adam.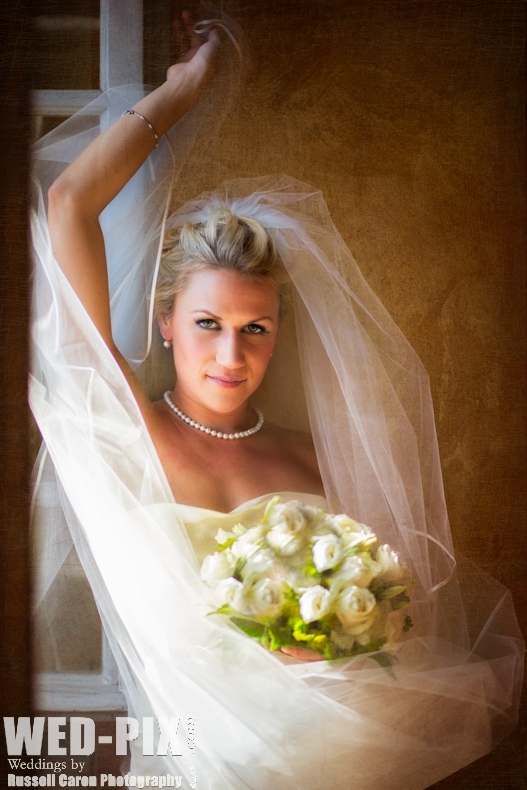 At a different window, we extracted the beauty of the shimmering light and her veil in the natural ambiance of her room.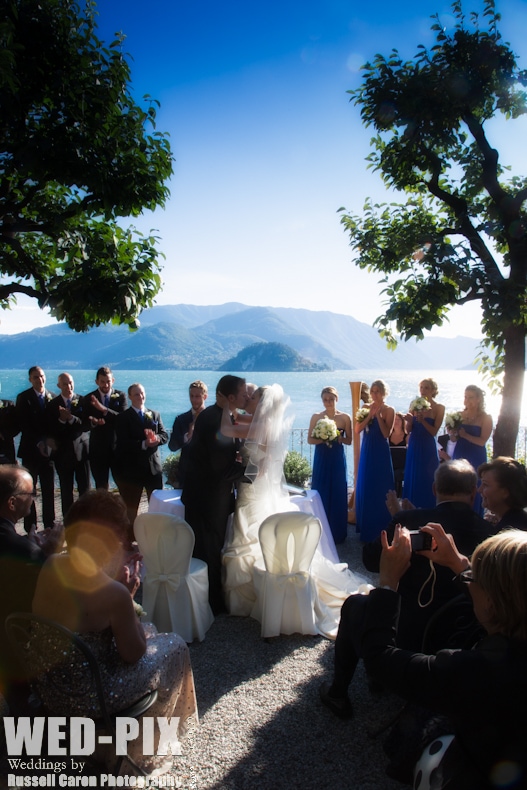 Adam kisses Chelsea as they are pronounced husband and wife in the elegant Italian tradition for a non-church wedding. About 50 close guests and family look on. The day was breezy but warm with mid-September sun.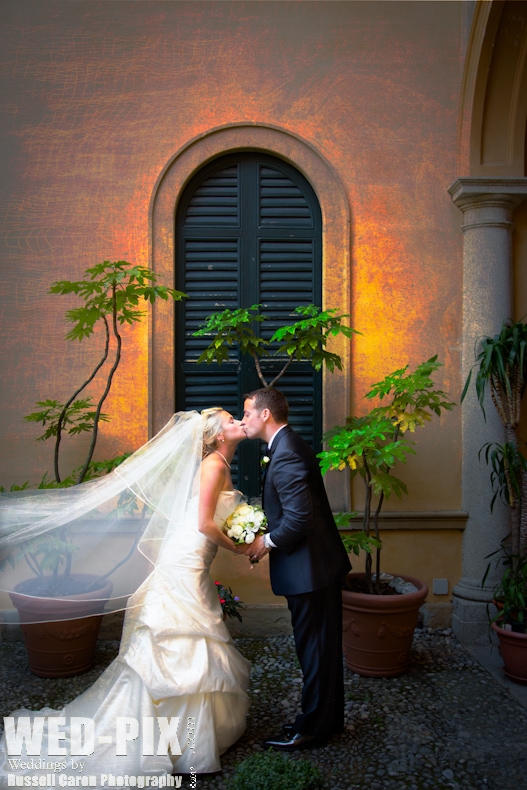 A courtyard at the Villa Capressi was the setting for this truly memorable moment.
More in tomorrow's blog.